May 16th
We were supposed to meet Alene & Ethel in the morning, but they needed extra zzzz time so the Dieden clan headed out to take on Madrid once again as a party of five.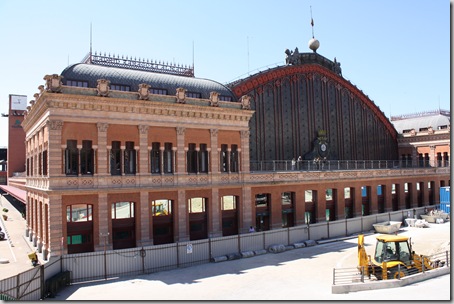 Starting with Atocha, we took in the station from afar, then up close, then inside.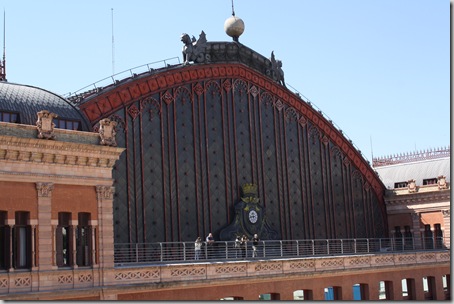 I hadn't seen it since the bombings in 2004, so I was curious how different it would look from the first time I saw it (in 2002).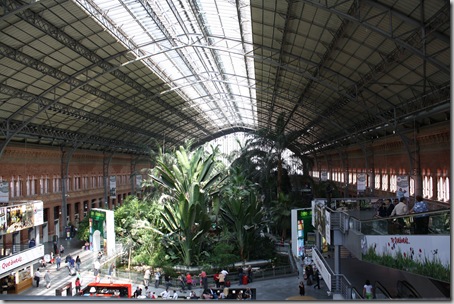 It felt like a greenhouse because of the section of plant life with the clear glass windows above.  There was even a turtle pond.  And it was all surrounded by terminals.  Weird, but cool.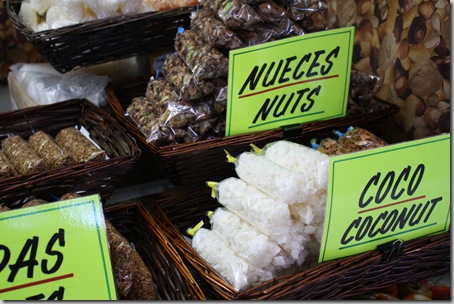 There was also some kind of expo going on so while my parents bought train tickets for the next day's excursion (to Toledo), Laura, Marie and I browsed booths.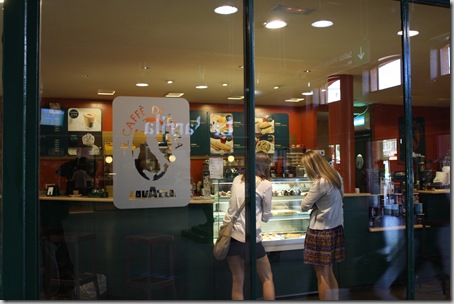 Eventually we got some food to go (from a cafe in the train station) and made our way to Retiro Park for a picnic.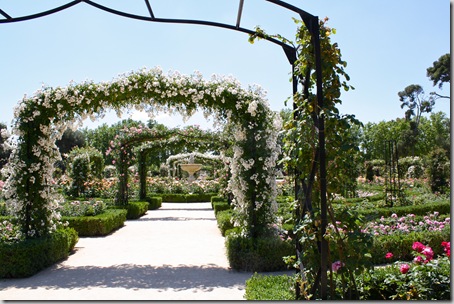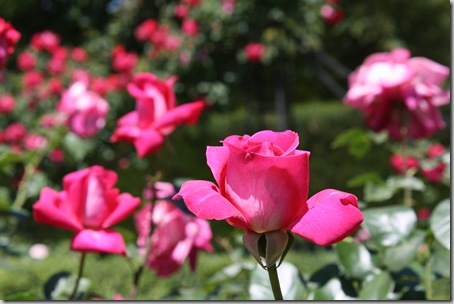 Along the way we saw the Rose Garden, Palacio de Cristal, and Palacio de Velasquez.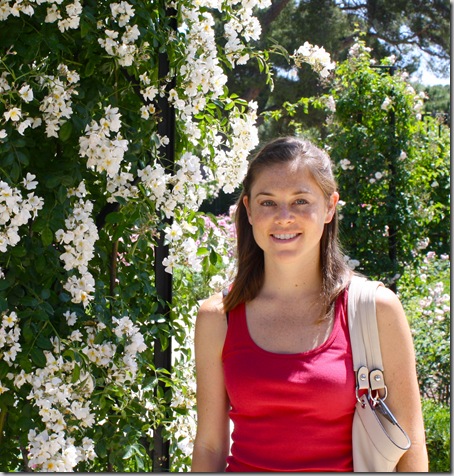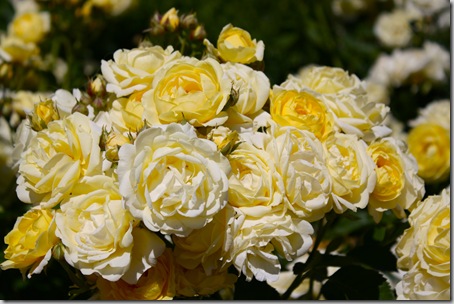 The roses were seriously a sight to behold.  They were so beautiful…almost fake looking.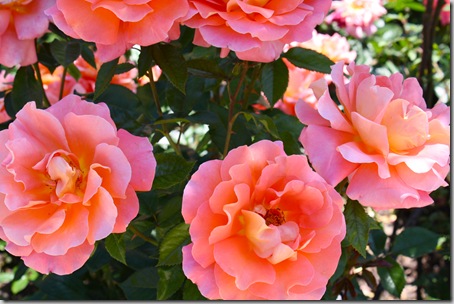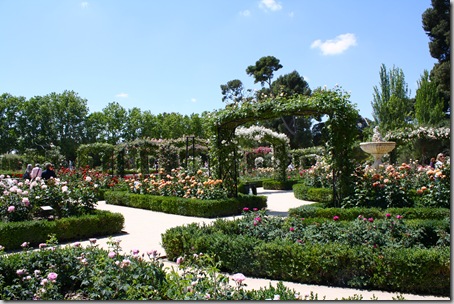 It was hard to stop snapping photos…I wanted to capture every single flower.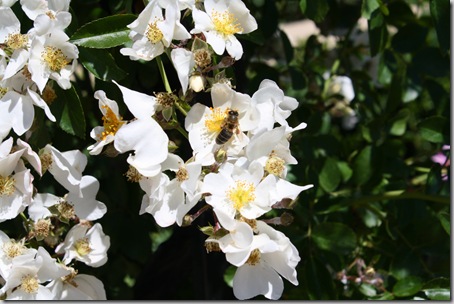 Marie figured out how to take cool special effects on her camera, which occupied us for another 30 minutes.
Finalmente, it was tortilla time.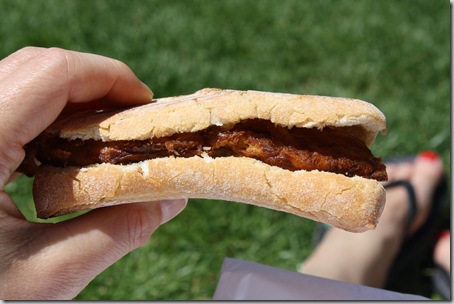 Yum.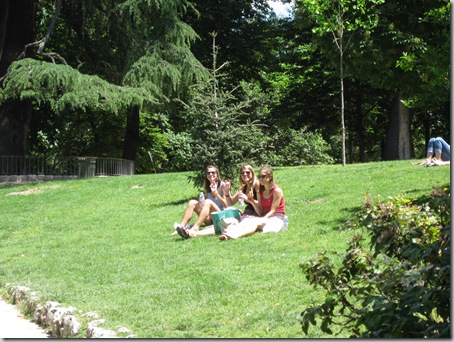 No better way to enjoy lunch.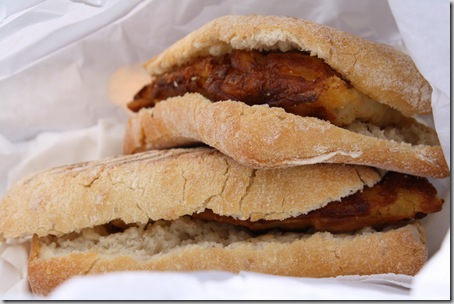 I had two mini-sammies, since Laura and Marie got the last two bocadillos.  I think I actually ended up with more.  😉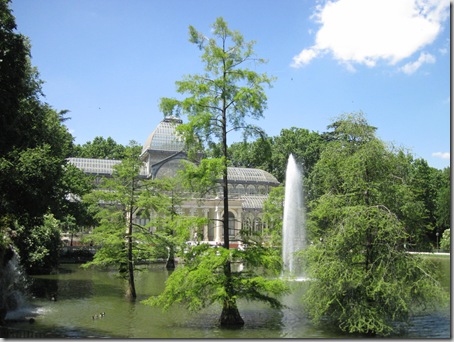 Not too shabby a view, eh?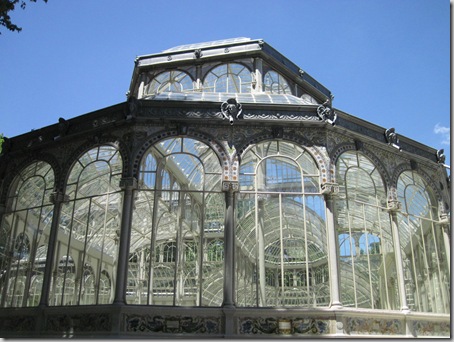 The Palacio de Cristal reminds me of where Liesl sang "I am Sixteen Going on Seventeen" in The Sound of Music.  Anyone with me here?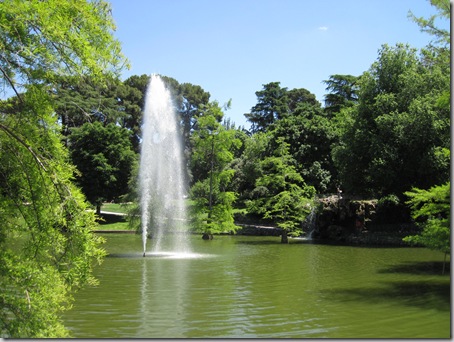 Post-digestion we toured the rest of the park…from the fountain to the bathroom Teatro de Titulos.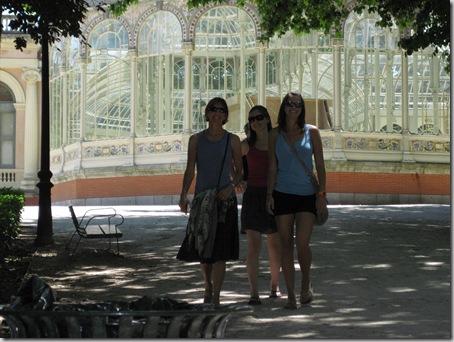 Struttin'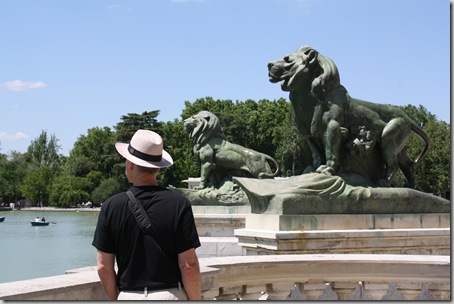 Pensive padre.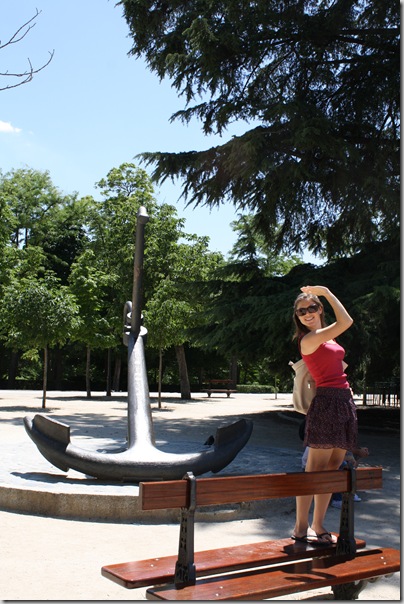 Any DG readers out there?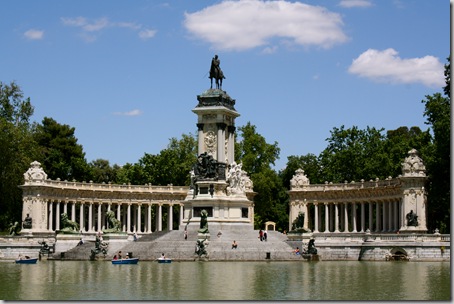 The walk back home was equally as scenic – Arco de Alcala, Plaza de Cibeles, Banco de Espanya.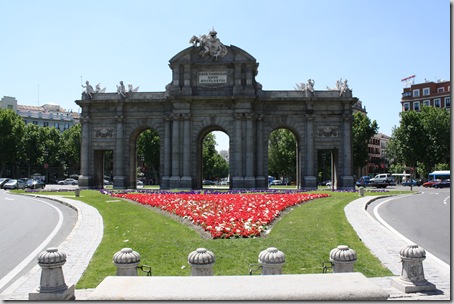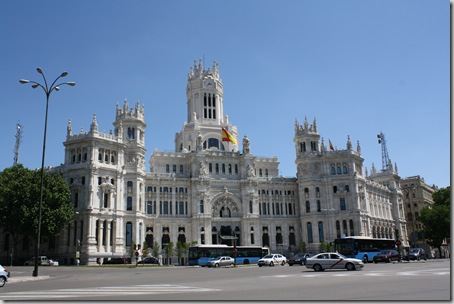 We got to the hotel by 5 and used the next few hours to shower, snack and veg.  We tried (sin exito) to get libros en ingles at VIPS.
Alene and Ethel met us at 6:30 and we all went to the Reina Sofia for the free museum admission (M-F 7 pm – 9pm).  Aside from Guernica and a few Dali pieces, I wasn't overly thrilled and was glad I didn't pay to go.  Maybe if I hadn't been 3 years before I'd have a different opinion, but the general consensus was the same.
Recap: 1st level – nada, 2nd level – decent, 3rd level – closed, 4th level – snooze.
In other words, two free hours is easily enough time to see what you want to see.  We left at 9 and walked to dinner.
Balzac had the best service so far in Spain.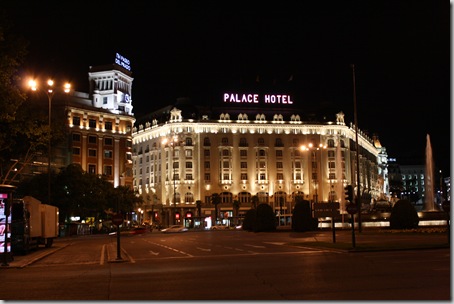 After dinner we walked home and that's when my stomach began to tell me that something wasn't right about la cena.
I ended up going to bed around 2 am. [soooo, fill in the blank]
Oh, and apparently my cramps were getting to be something else, also.  My journal from this day simply says "Too young for a hysterectomy?" at the end.  Sad.
Elise November 30, 2011 spain, tortilla espanolaspain Read more >