I've managed to create my own personal Twelve Days of Christmas:
12 hours night shift-ing
6 miles bike riding
10 minutes showering
0 seconds sleeping
350 miles I-5-ing
2 stops for peeing
HOME SWEET HOME!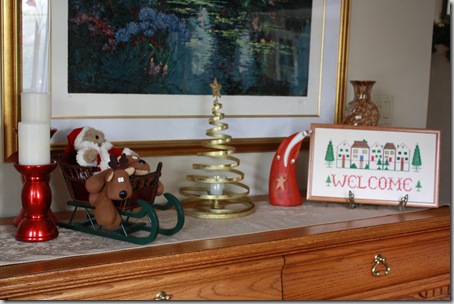 We arrived to an empty house (family was out seeing the new Sherlock Holmes movie), but it still felt warm and home-y thanks to the decorations.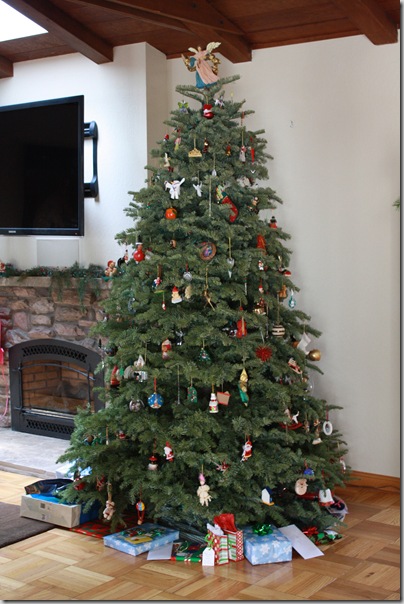 I immediately raided my parents' kitchen (as I do whenever I get home).
It's a hippie dream come true!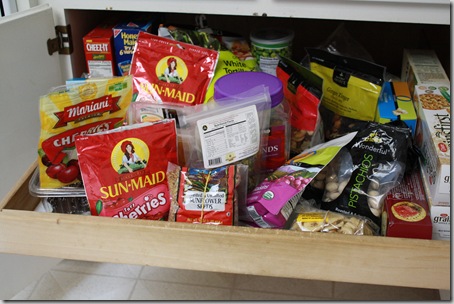 The winner of all snacks?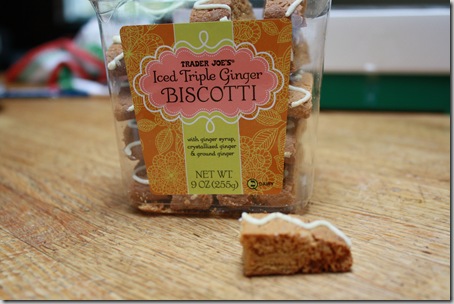 Trader Joe's Iced Triple Ginger Biscotti
Hell to the yeah.  Three kinds of ginger in one treat?  Don't mind if I do.
Despite being crazy exhausted, I still stayed up through the rest of the day…making the sleep : awake ratio of the last 3 days 6 : 72 hours.  Not great.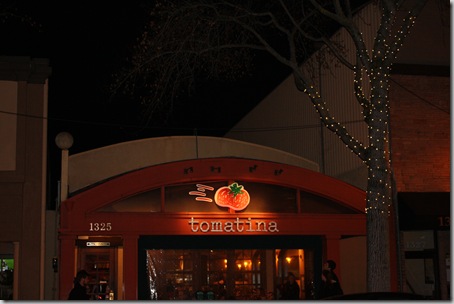 For dinner we went to Tomatina, a cute pizza place in Walnut Creek that I've blogged about before. 
It's insanely popular, which is why the wait was an hour long (even at 5:45!).  With time to kill we decided to swing by my sister's apartment to show it to my Aunt.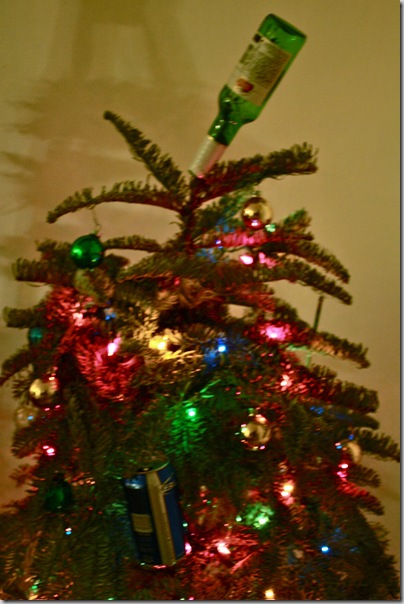 Her tree is decorated a bit differently from my parents' with the Bud Light cans and the Stella bottle in place of a star.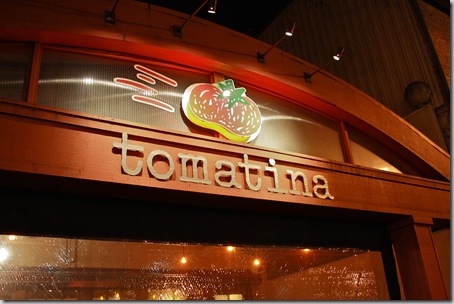 Eventually we headed back to Tomatina.  The wait was starting to take a toll on me as my eyes were drooping and I neared melt down status. 
Finally our buzzer went off and we were seated.  Naturally, we all already knew what we were ordering.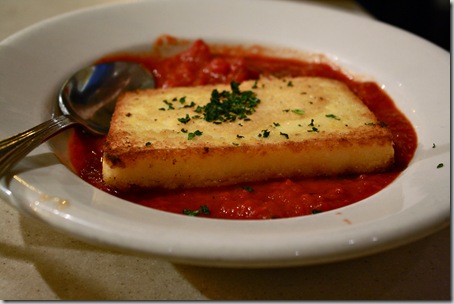 Kyle started with a polenta dish, which was the night's special.
I ordered a make-your-own pizza which first arrived covered in cheese.  Ummm, no.  After some 'splainin' I got a new order placed, but it was still quite a wait.  There's nothing more painful than watching your entire family dig in to warm pizza while you sit, hungry & tired – just trying to keep your head up.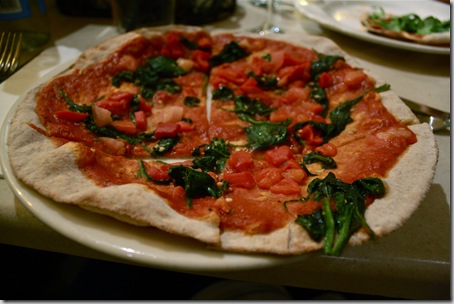 At last my personal pizza arrived, with spinach and tomatoes on a wheat crust.  I didn't wanna make a huge fuss (again), so I ignored the absense of roasted red peppers and just ate.
It was so so, but from now on I'll stick to the dish I usually order, the Hummus Piadine.
Now I'm soaking up my last few hours in Lafayette before Kyle and I drive up to Clearlake to ring in 2012!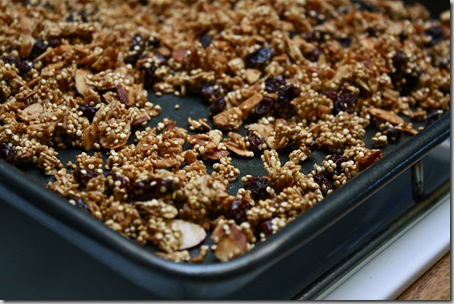 I'm a few batches of quinoa granola deep…so stay tuned for some yummy new breakfast recipes in the new year.
Who are you spending the 31st with?  Anywhere special?
Elise December 31, 2011 granolarestaurant review Read more >