I hesitate to even use the word recipe in this post because these are more like ideas that you can take and use how you want.  But that's too long of a title.
The first is creamy broccoli soup.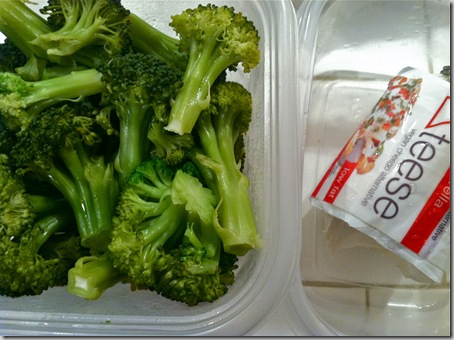 teese mozzarella cheese is a solid cheese, so it needs liquid in order to combine with broccoli.  Or a food processor. 
I steamed a bunch of broccoli, and then pulsed it in the food processor with the vegan cheese and plain almond milk until I had a decent texture.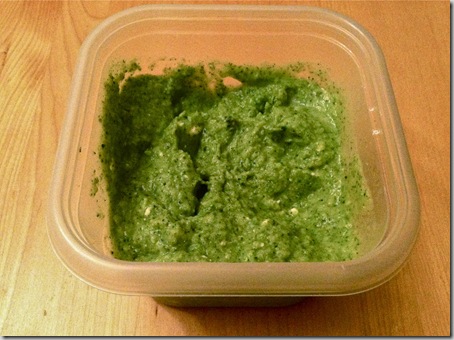 It was a little bland, so I ended up adding in garlic infused olive oil – and BAM – delish soup.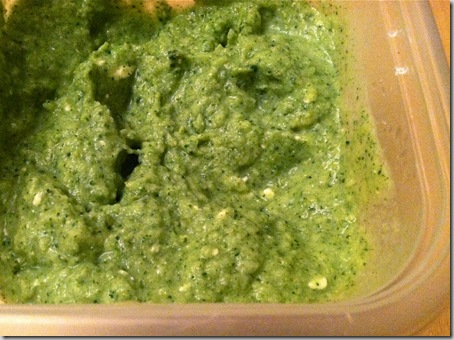 It's good on it's own, but also great when mixed with rice or quinoa.
The next idea came to me in a moment of pure fridge scraping.  You know…those moments…when you haven't been shopping in a while…and you're down to the bare minimum…thinking what can I make from these random odds and ends?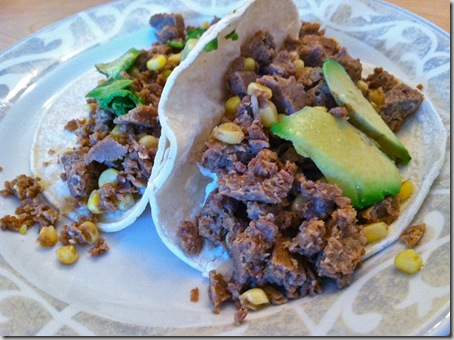 Veggie burger tacos.
We had frozen burgers, but no buns or bread.  But we had tortillas.  Light bulb!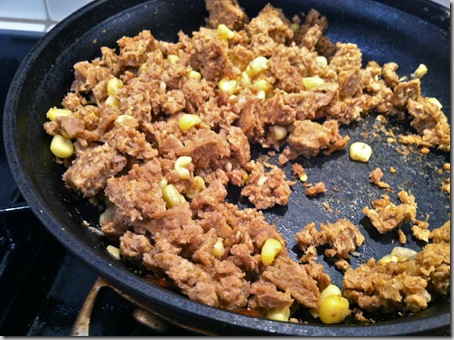 I crumbled the Sol burgers in the pan, added frozen corn, some Mexican spices (paprika, cumin, chili powder, cayenne pepper, etc.) and let it cook until it resembled taco meat.
Then I scooped it in the tortillas, topped it with avocado and a squirt of lime and called it dinner.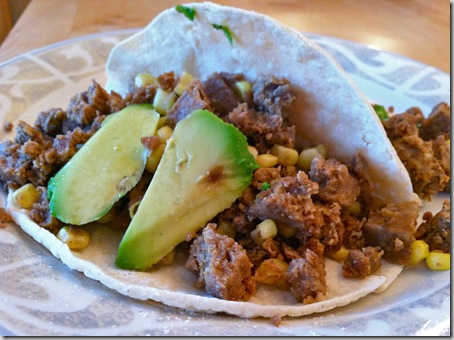 Kyle's had cheese.  Not that you need it.
Sometimes I feel like I could really do well in cooking challenges like Chopped given my ability to find ways to use random ingredients together.  But then I remember that I don't have a ticking clock harassing me as I cook.  Or meat.  I don't think I'd know what to do if I opened a basket and it had some cut of pig.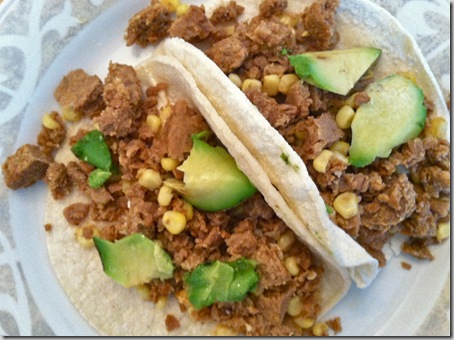 How are you at creating something out of nothing?  Any desire to go on a cooking show and display your skills?
Elise August 31, 2012 avocado, mexican food, soup, teese, veggie burger Read more >