Not a very glamorous title, but it's all I've got.  Explanations following the things that I think need them.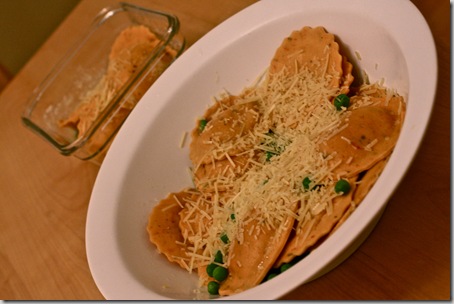 Dinner and the next day's lunch (for Kyle).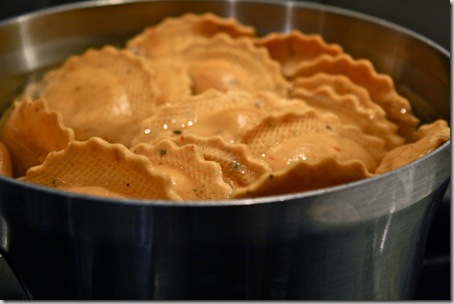 Pumpkin sage ravioli bob-bob-bobbing their heads up to say hi.
Minimalist toppings include olive oil, parmesan, & peas.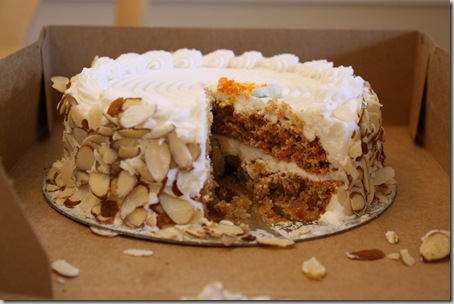 Vegan carrot cake.  I froze it after our baby shower.  The cake part was good, the frosting wasn't my fave.  FYI, this cake is made by Fabe's and sold by Whole Foods.  It's gluten free and vegan, so the fact that the cake part was good is all the more impressive.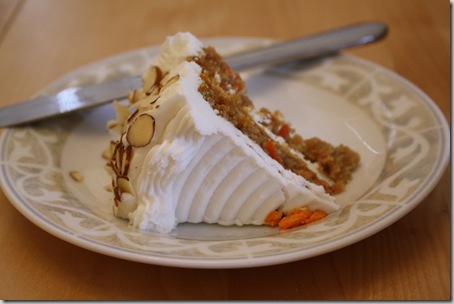 My favorite thing about this was that the cake was studded with golden raisins and there weren't walnuts to pick out (it's so rare for carrot cakes to be walnut free, so this pleased me to no end).  I only ate about 10% of the frosting though.  Too much frosting!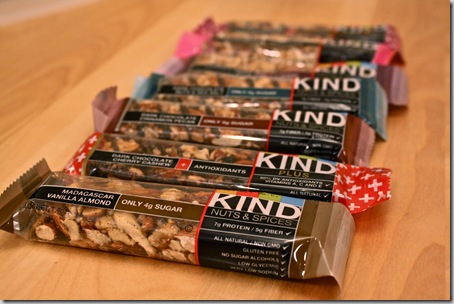 These are all the flavors included in the KIND gift boxes.  Kyle keeps trying to steal them all.  He's swiped two so far…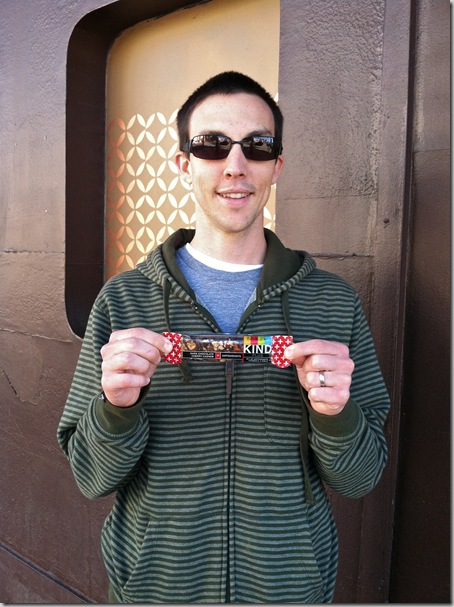 This is the Dark Chocolate Cherry Cashew flavor, which he stole from my purse.  Ordinarily he doesn't really like cherry flavored bars so I thought it would be a safe one to bring with me, but the dark chocolate trumped the rest of the ingredients.  He said it was good and he noticed more of a cranberry flavor than cherry, so that's that. 
The other one Kyle tried was the Dark Chocolate Cinnamon Pecan.  He noted that he had never really had a cinnamon flavored bar before and thought it was really unique and tasty.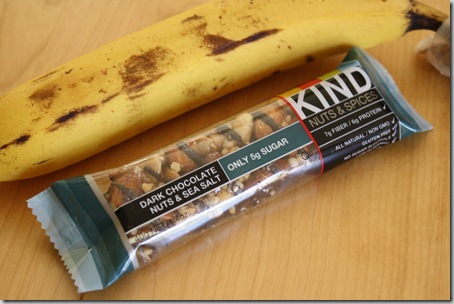 This Dark Chocolate Nuts & Sea Salt was my fave of them all.  It's a new flavor and it's pretty much dessert in bar form.  I love salted chocolate.
Ok, I take that back, the Cashew & Ginger Spice tied for top spot.  It was like I took a bite into the holidays.  We all know I adore ginger, but this bar had a more mellow gingerbread-like spice blend.  It made me want to try making candied cashews with gingerbread seasonings.  I still might have to do that. 
The only KIND bar that is still unclaimed is the Almonds & Apricots in Yogurt.  Neither of us are especially keen on trying it, but I'll let you know if Kyle gives it a shot (since his food reviews are so informative).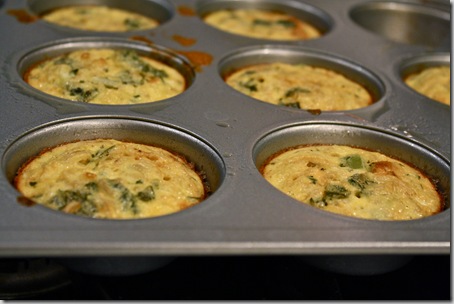 Breakfast muffin quiches.  I ask Kyle every night (as I am packing his lunch for the next day) if he's getting sick of them, but he never does. 
They are the cheapest and easiest thing to make.  I use leftovers grains, veggies, and eggs (and Chobani plain 2% Greek yogurt instead of cheese this time) and that's it!  He is such a savory breakfast person.  I wish he craved coffee cake and French toast and big sugary muffins so I could make big batches of that stuff to share, but alas, he just will not get on board.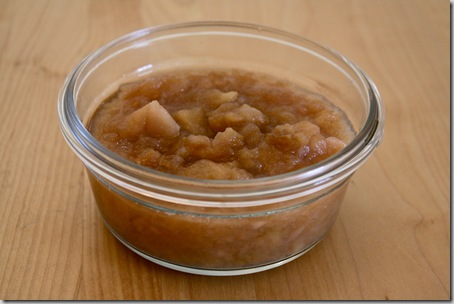 Another batch of crock-pot applesauce.  This stuff is fantastic.  Especially for how little effort it takes. 
It yielded two of these.  I've been enjoying them slowly…savoring the apples since it seems like I only tolerate them when they're cooked.  I miss the crunch of them, but in the cold winter months I have no problem eating them like this.  Sometimes I warm up the applesauce for dessert.  It's like pie filling.  🙂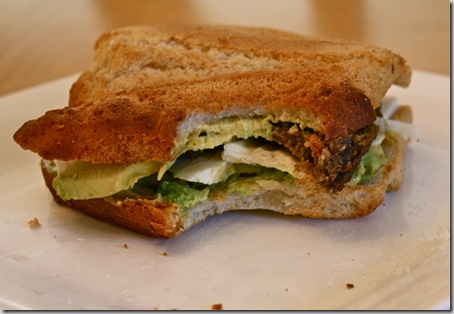 Heel pieces of bread are my fave.  I save them til the end so I can make a heel only sando.  This loaf of WF light white gluten free bread will probably be my last for a while.  The expense is too much to justify.  I am determined to make my own gluten free loaf.  I got a GF bread baking cookbook for Christmas so there are baking trials on the horizon…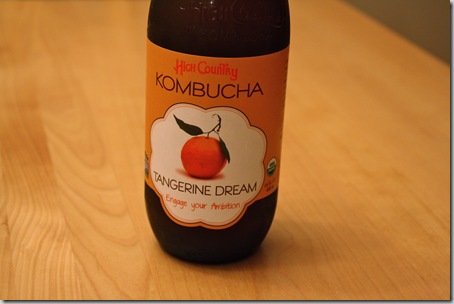 Not fizzy, not flavorful, not worth the $.  I was hoping this High Country brand would be good since it's less pricey than the GT brand (my fave), but no such luck.
Elise January 14, 2013 eggs, kind bar, Kombucha, pasta, vegan cake, whole foods Read more >