This whole Lance Armstrong business really bums me out.  I always believed his denials.  I guess I just wanted him to be telling the truth about being clean so badly.  I read his books way back when they came out and found his story so inspirational.  I felt so bad for him when his medals were stripped.  And now it turns out he was covering up illegal drug use all along.  Sucks.
Since I'm on the subject of random current events (and my reactions), what do you guys make of this new Girl Scout Cookie?  You can read more about it on HuffPo, but basically there's a new ingredient called Nutrifusion™.  And yes, that's a trademark on an ingredient (which to me is a huge red flag that it's probably not real food).  I mean, it's not like you go to the store and buy apples™ and bananas™ and rice™.  And yet, it's marketed as a health(ier) sweetener, thanks to the combination of "nutrients from natural whole food concentrate of (cranberry, pomegranate, orange, grape, strawberry, shitake mushrooms)."  Truthfully, it doesn't sound too bad to me.  I mean, they're Girl Scout cookies, not Girl Scout health food.  It's a dessert.  Let's all just accept that.  If you read the ingredients label, the Nutrifusion™ is actually one of the least offensive ingredients, in my opinion.  At least they don't have HFCS.
In happier news, I'm pleased to say my little guy is head down and I've already started to dilate.  This is actually old news (found out at our 36 week check-up), but I forgot to share.
Onto the food!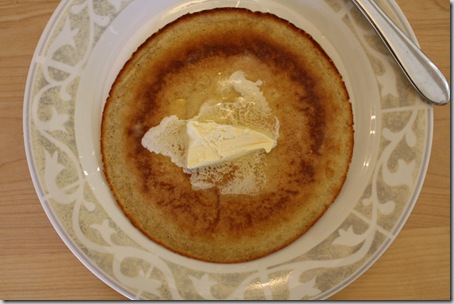 Still loving these big pancakes.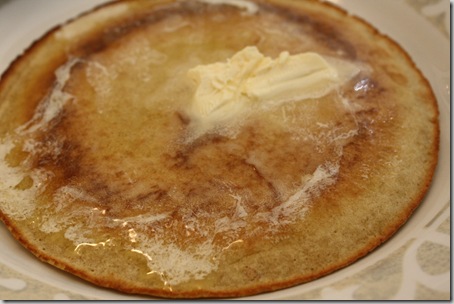 My cravings for Earth Balance are out of control.  I swear there was almost 1/4 cup on this one pancake.  I think my little guy is trying to pack on the extra lbs.  Hopefully he'll come out with big healthy rolls, looking all plump just like his dad was when he was born (Kyle was a serious fatty as an infant).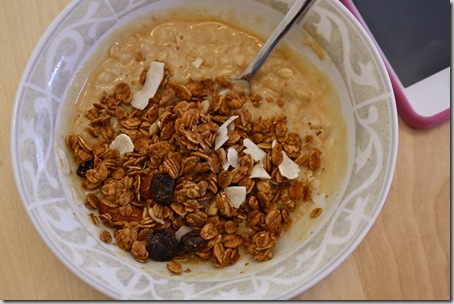 Breakfast numero dos was peanut butter oats with Love Grown oat clusters on top (raisin almond crunch).  Apparently, I was feeling oddly out of sorts with all the sweet stuff.  This pregnancy has made me a way more savory morning person, so consider this an anomaly.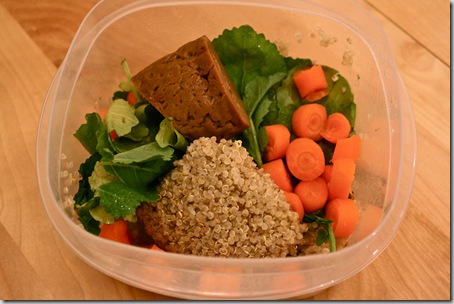 For a late lunch, I went with a simple combo – greens, carrots (chopped my "special" way), quinoa, and seitan.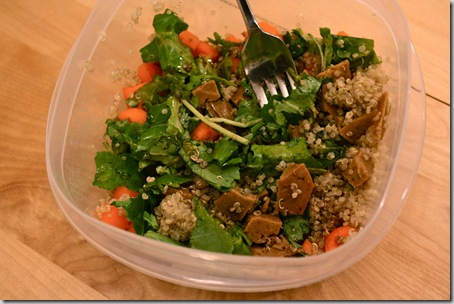 Bragg's and nooch to season, naturally.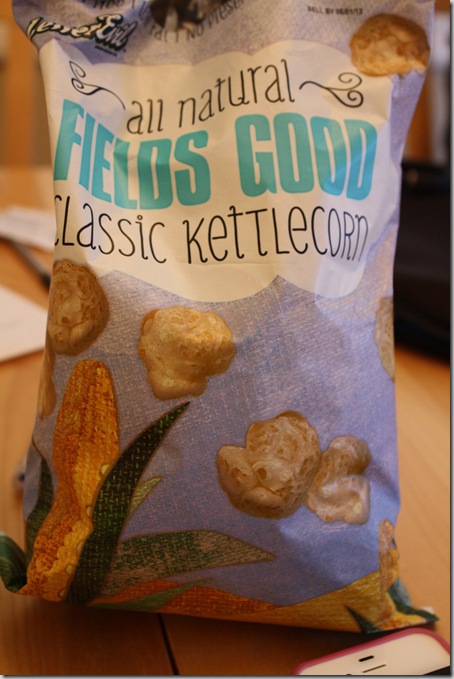 I snacked on these throughout the afternoon.  I'm 100% obsessed.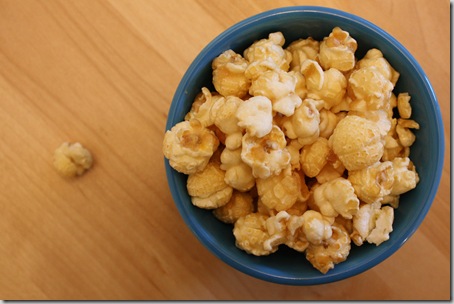 I'm in a major popcorn phase (lots of servings for a healthier late night snack/dessert).  If you find this kettle corn by Lesser Evil in your local health foods store (it's GF, btw) you must buy it.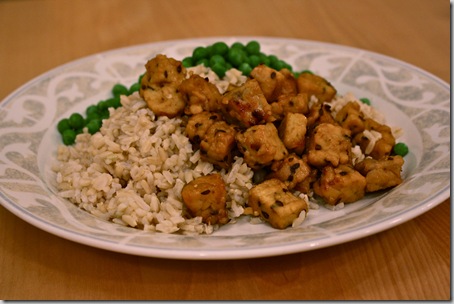 I'll post the recipe for this tempeh dinner at some point.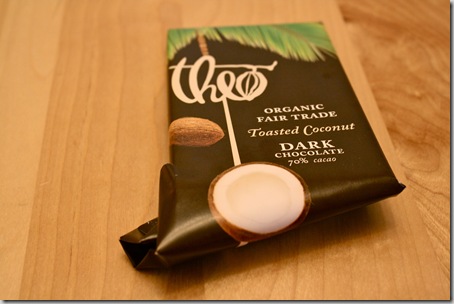 What more do I need to say here?  My other favorite dessert is Theo organic fair trade toasted coconut dark chocolate (with 70% cacao), which I pair with candied ginger and almond milk.  It's rich enough that I only eat one section of the bar at a time (there are ~6 total I think).
Elise January 16, 2013 big salad, chocolate, earth balance, granola, love grown foods, pancakes, quinoa, seitan, tempeh Read more >