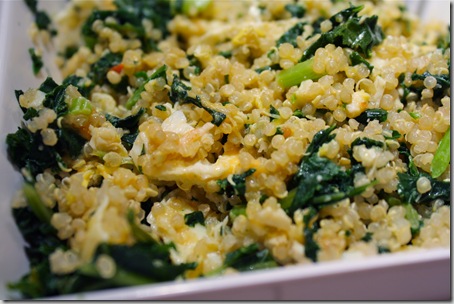 Quickie veggie dinner with mega protein – check!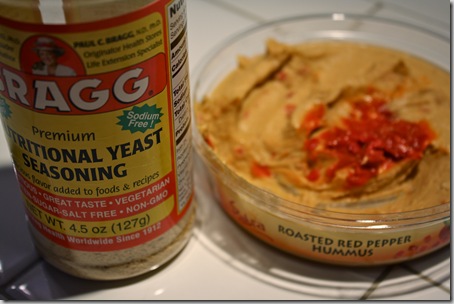 While the kale simmered in a water and olive oil bath, I prepared the sauce.  I took Sabra roasted red pepper hummus and added nutritional yeast to it, then thinned it out with lemon juice and water.  The more hummus you use, the better.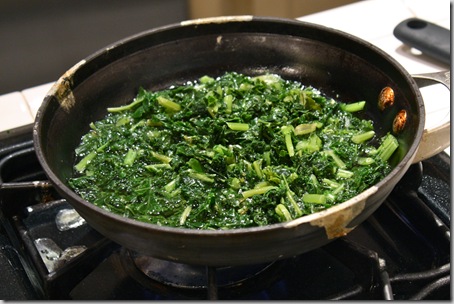 Then I added the (already cooked) quinoa to the pan, cracked in a couple of eggs, scrambled the whole thing, and topped it in the lovely hummus sauce.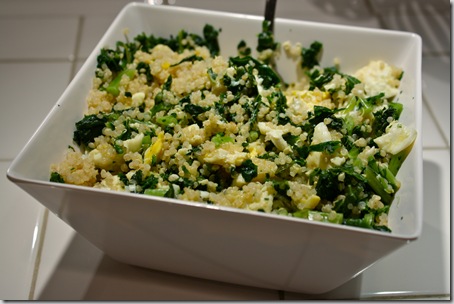 Perfection!  Done in under 20 minutes.  This is the ultimate hippie meal.  A classic in my cooking repertoire.  Enjoy!
Elise January 25, 2013 eggs, hummus, kale, nooch, quinoa, sabrarecipe Read more >