Old post alert! This was written a few weeks ago, but somehow got lost & forgotten in the wordpress queue. Still figured I'd share…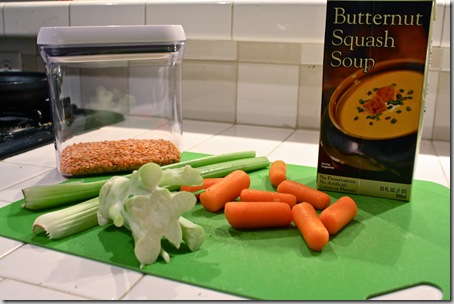 Scraps!
Red lentils, broccoli stalk, carrots, celery, butternut squash soup (and unpictured TVP).
Doesn't look like much huh. Unless you have a crock pot and a bunch of spices.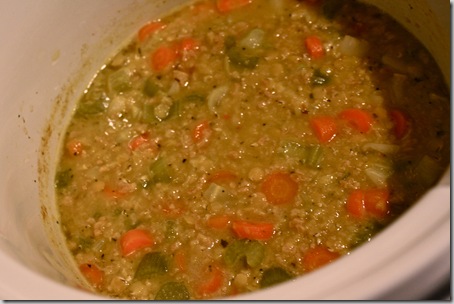 Oh really swan!?!??
Once again this is proof that crock pots love lentils and everything (even crappy messed up bread) tastes good when you make it in the slow cooker.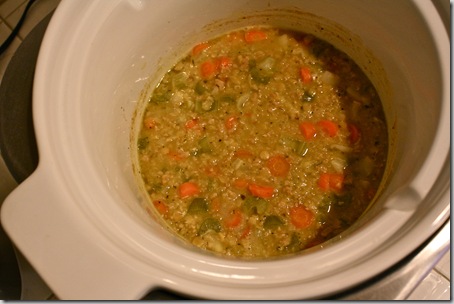 Too bad crock pots don't photograph nearly as well.
I made this for Kyle because I was going to be out of the house during dinner time (I was getting a massage). I had mini meals before and after, but this lentil soup was all for Kyle.
Kyle looooooves lentil soup. He will order it any time he sees it on the menu. My lentil loaf and lentil soups are some of his favorite meals. So I knew he'd like this one, even though it was put together with random odds and ends.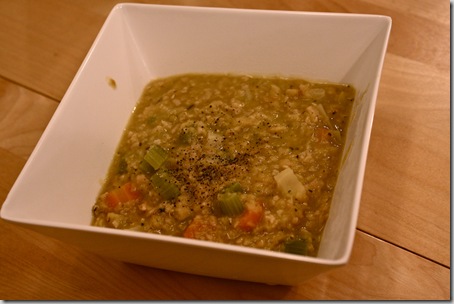 I don't have a recipe because I didn't think anyone would want to re-create this. It's pretty much the things I listed above cooked in a combo of water and butternut squash soup with a few glugs of olive oil and lots of TJ's 21 seasoning salute.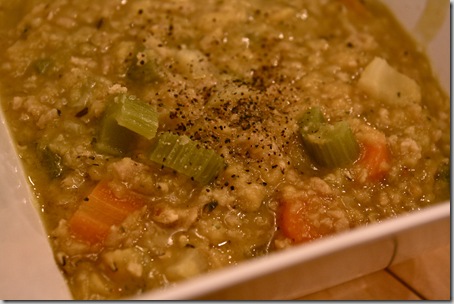 Thanks to the lentils and TVP, it was protein packed, but there wasn't much in the way of carbohydrates, so I told him to have some bread with butter on the side. It was that or make some brown rice, but I was lazy.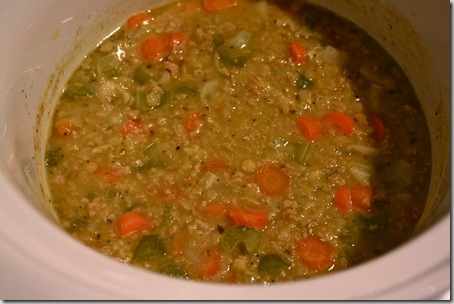 Promise me from now on you'll stop throwing away broccoli stalks and use them in soup instead.
Elise February 28, 2013 crock-pot, lentil soup, lentils, tvp Read more >