Yup.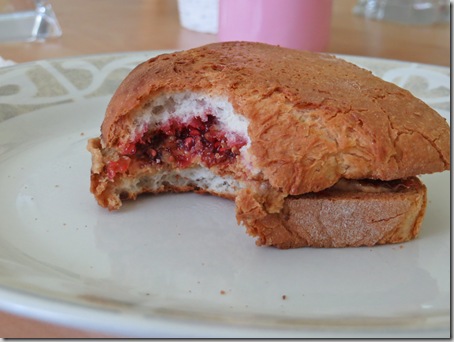 I did this.
I took a photo of a peanut butter and jelly sandwich.
But trust me, it was no ordinary PB&J.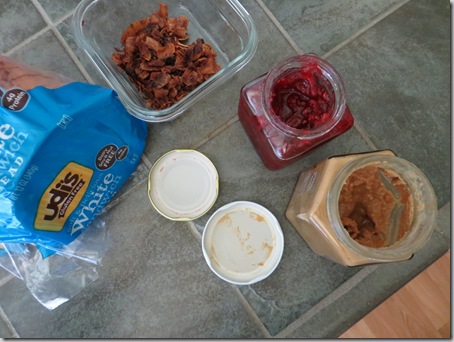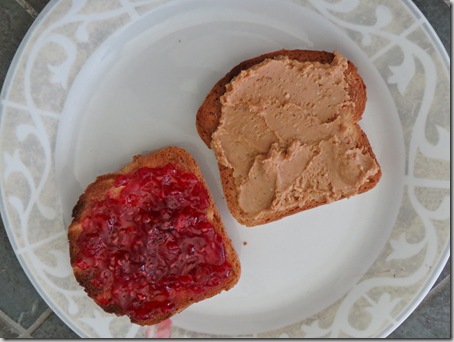 Pacific Beach organic peanut butter.
Mom's home-made raspberry jam.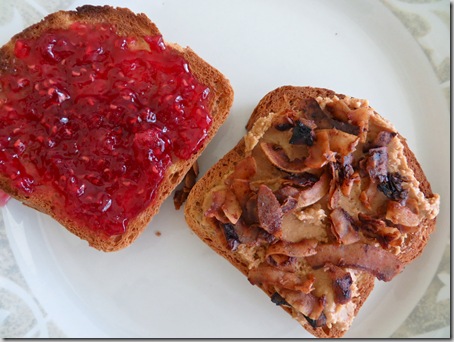 And bacon!!!!!!!!!!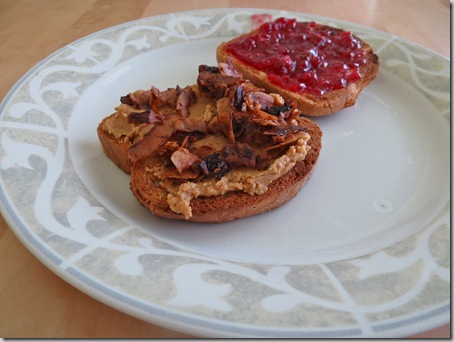 Question: When will it end?
Answer: Never [I hope].
Last bite…  🙁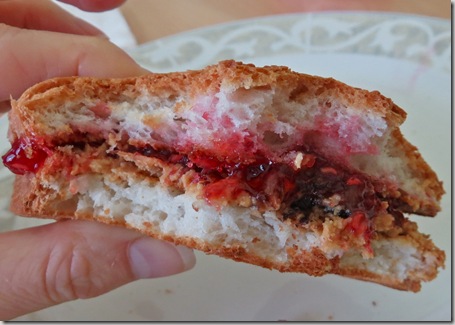 Who else makes sure their last bite is the "perfect bite" with every component in it in the ideal proportion?  Anyone else? 
I know Ethel does this too, but Kyle thinks we are weird.  I beg to differ.  He will eat a sando and have the last bite be a random dry corner piece with hardly anything on it.  Ummm, no.  I will eat around pancakes and waffles so the center portion, fully saturated in butter and syrup, is my final bite.  And my sandwich eating pattern is no different. 
Elise May 31, 2013 coconut, p.b. and j, peanut butter, udi's Read more >