Here's some of the meals I prepped for last week.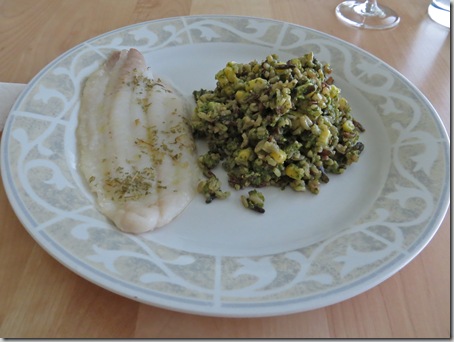 If you recall, making bulk grains in the rice cooker was one of the things on the checklist.  I used this wild rice in Kyle's breakfast burritos (with lentils, salsa, and cheese) and in my lunch salads (with lots of veggies).  And then in this dinner, of course.
Pesto Wild Rice [vegan, gluten free, FODMAPs friendly]
Ingredients:
2 cups cooked wild rice
1 cup corn
1/2 cup pesto (FODMAPs people omit garlic or use garlic infused olive oil)
Directions:
Cook rice.  Mix in corn and pesto.  Serve warm or chilled.
I used this vegan pesto because I had some left over, but if you want to make your own (it's super easy, so you should!) here are some of my [vegan] pesto recipes:
spinach hemp seed pesto
tofu enhanced pesto
nutty bell pepper pesto
To accompany the rice I baked 3 filets of Dover sole using this same recipe (if it aint broke, right?).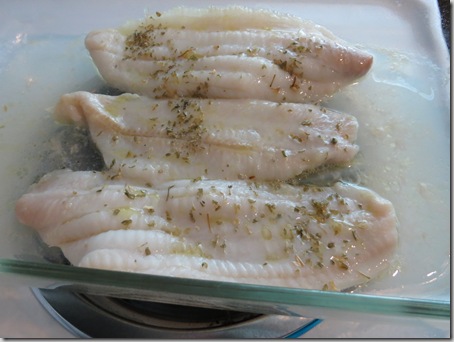 Everything was wonderful.  The lemon in the pesto complimented the lemon in the fish marinade and it was a perfect light summer-y meal.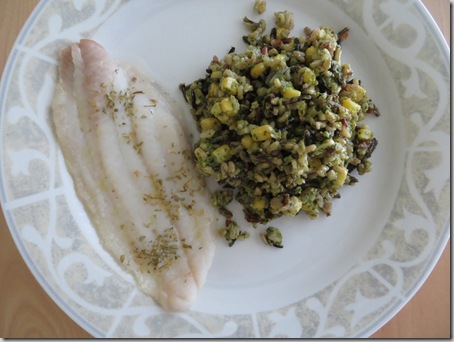 The other meals for the day included more prepped stuff.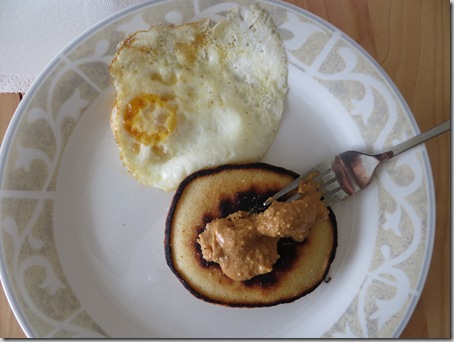 Like pancakes with peanut butter and a fabulous salad beast.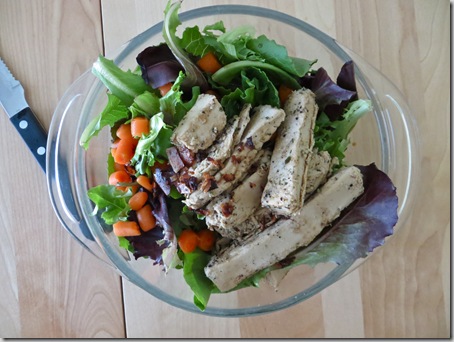 Kyle is a savory breakfast person, so I made him breakfast burritos every single morning and he never got sick of them.
I fluctuate in my sweet vs savory allegiance so I like having both options.  By making pancakes in advance, I had either to choose from.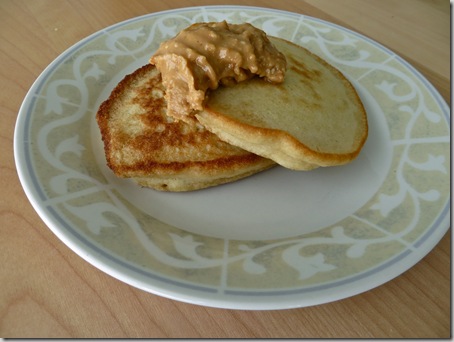 Even though I made 6 pancakes, they only lasted me two days.  One day I had 4 with peanut butter and the other day I had 2 with a fried egg.  And peanut butter.  I'm a peanut butter field these days.  My poor almond butter is being neglected in a major way.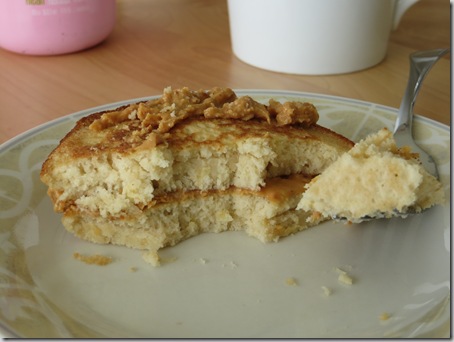 That ugly burnt guy in the first photo was the last to be picked, but it tasted fine.  The rest were perfect, promise.  I got distracted by P while cooking them but fortunately I remembered to flip it just in the nick of time.  A little black around the edges but no big deal.
Gluten Free Pancakes [gluten free, FODMAPs friendly]
Ingredients:
2/3 cup brown rice flour
1/3 cup almond flour
1 tbsp coconut sugar
1/2 tsp baking powder
pinch of salt
1 egg
1/2 cup unsweetened vanilla almond milk
1/2 cup water
Directions:
Mix dry ingredients together and then add in wet.  Stir to combine.
On a hot greased pan, pour ~1/4 cup batter and reduce heat.  Flip once you can see the edges have started to cook.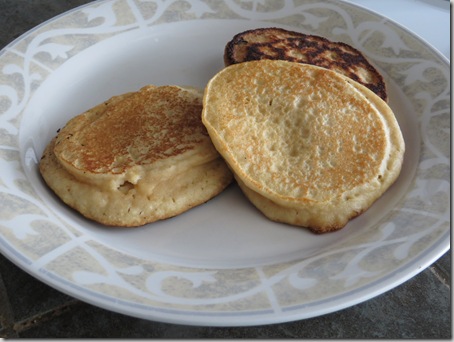 I'll get to the rest of the prepped meals later.
Elise May 27, 2013 big salad, fish, pancakes, pestorecipe Read more >