Sorry to disappear, but Kyle had to fix my computer (it's old and bogged down with 100000 kid photos) and as you can imagine, that's not exactly how he wants to spend his free time…soooo…I was computer-less for a while. But now I have uploaded everything from my phone and am ready to dump it all on you.  Excited?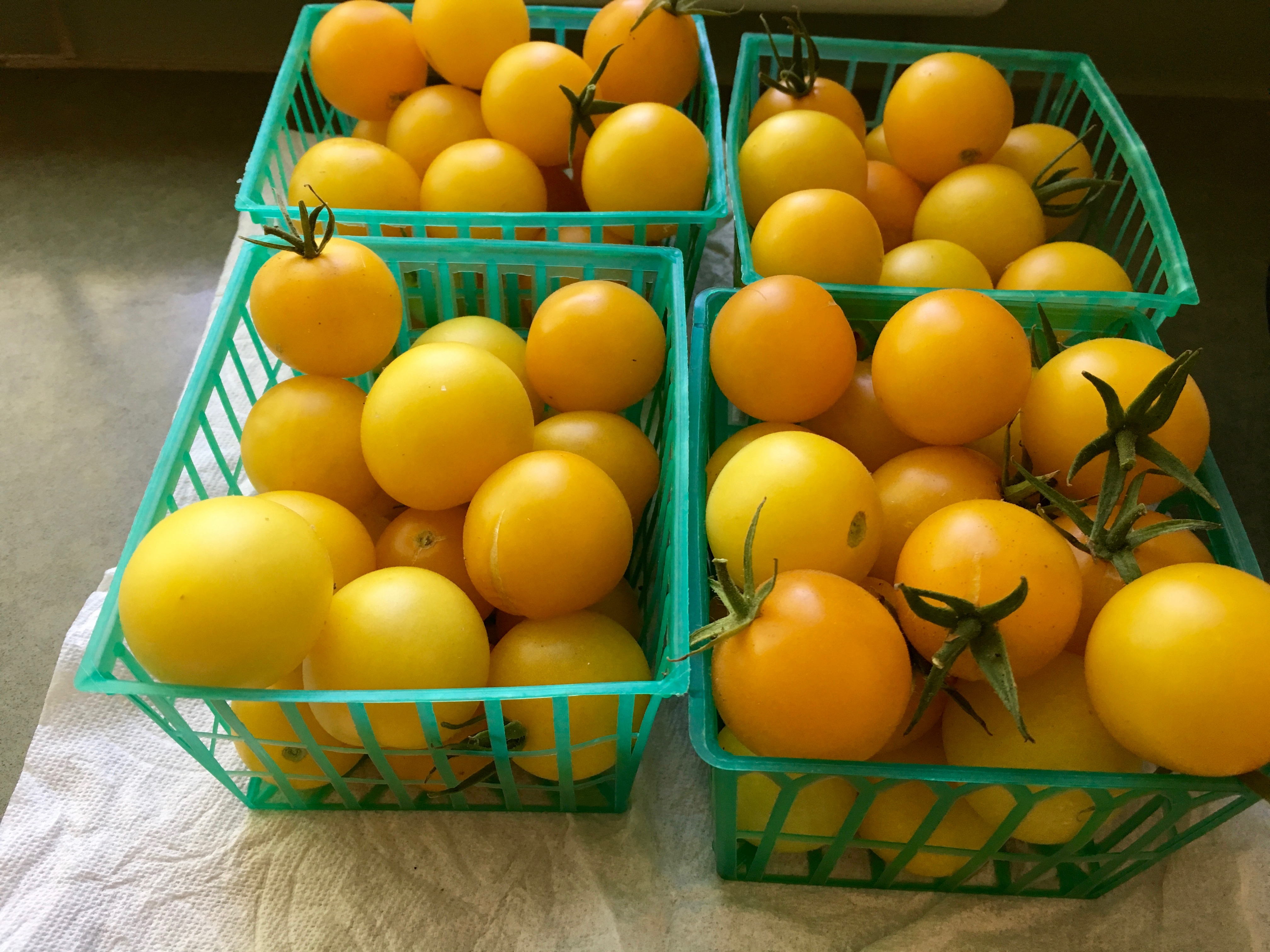 I made salsa out of these.  The plant is out of control and taking over the yard.  It's completely insane and I don't know what to do but rip it out because it's literally crept out in every direction and now occupies 1/4 of the patio.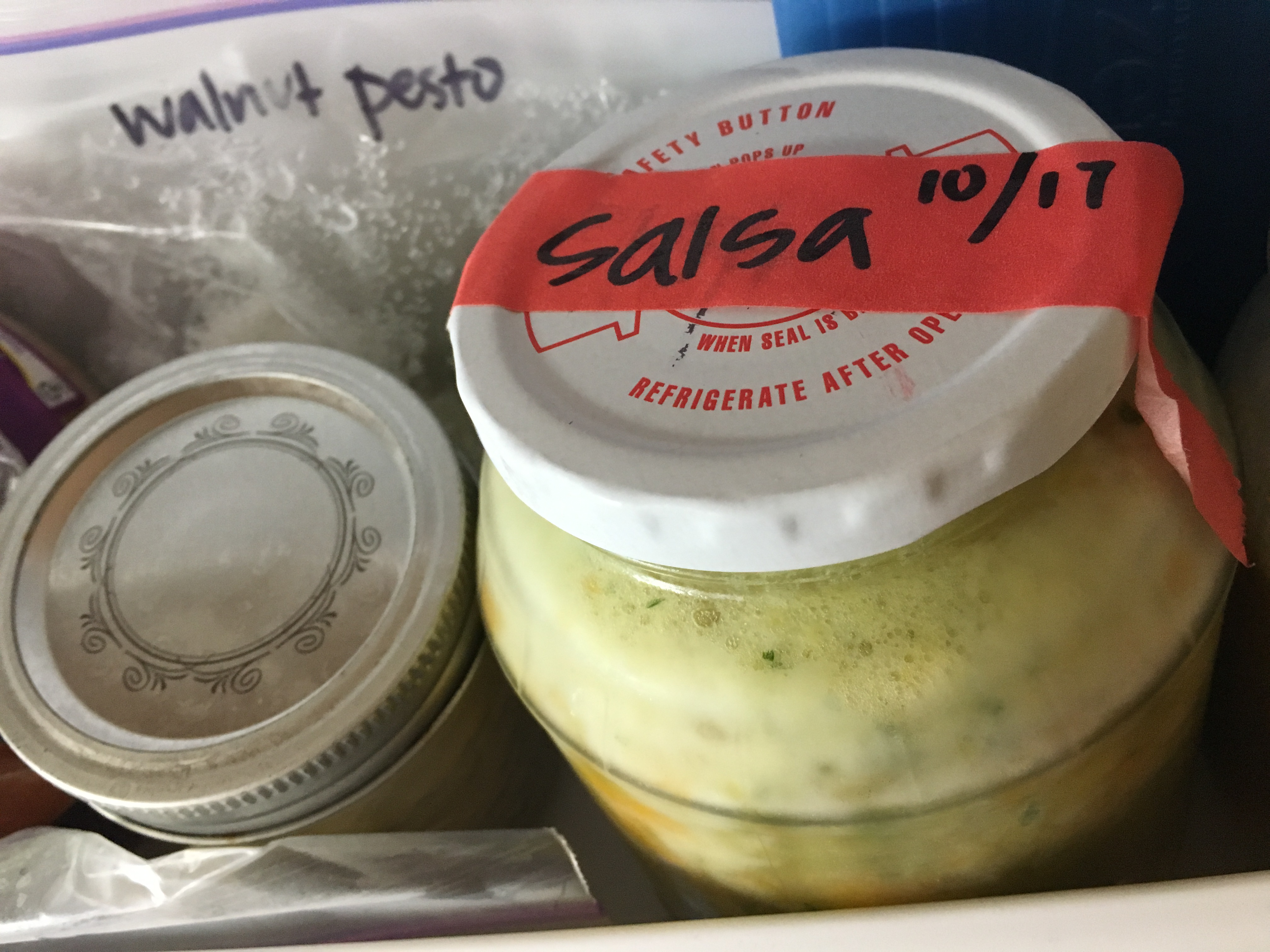 I forgot to take a picture of the final product, but here's one of the jars (in the freezer). All I did was add salt, cilantro and green onion to the tomatoes.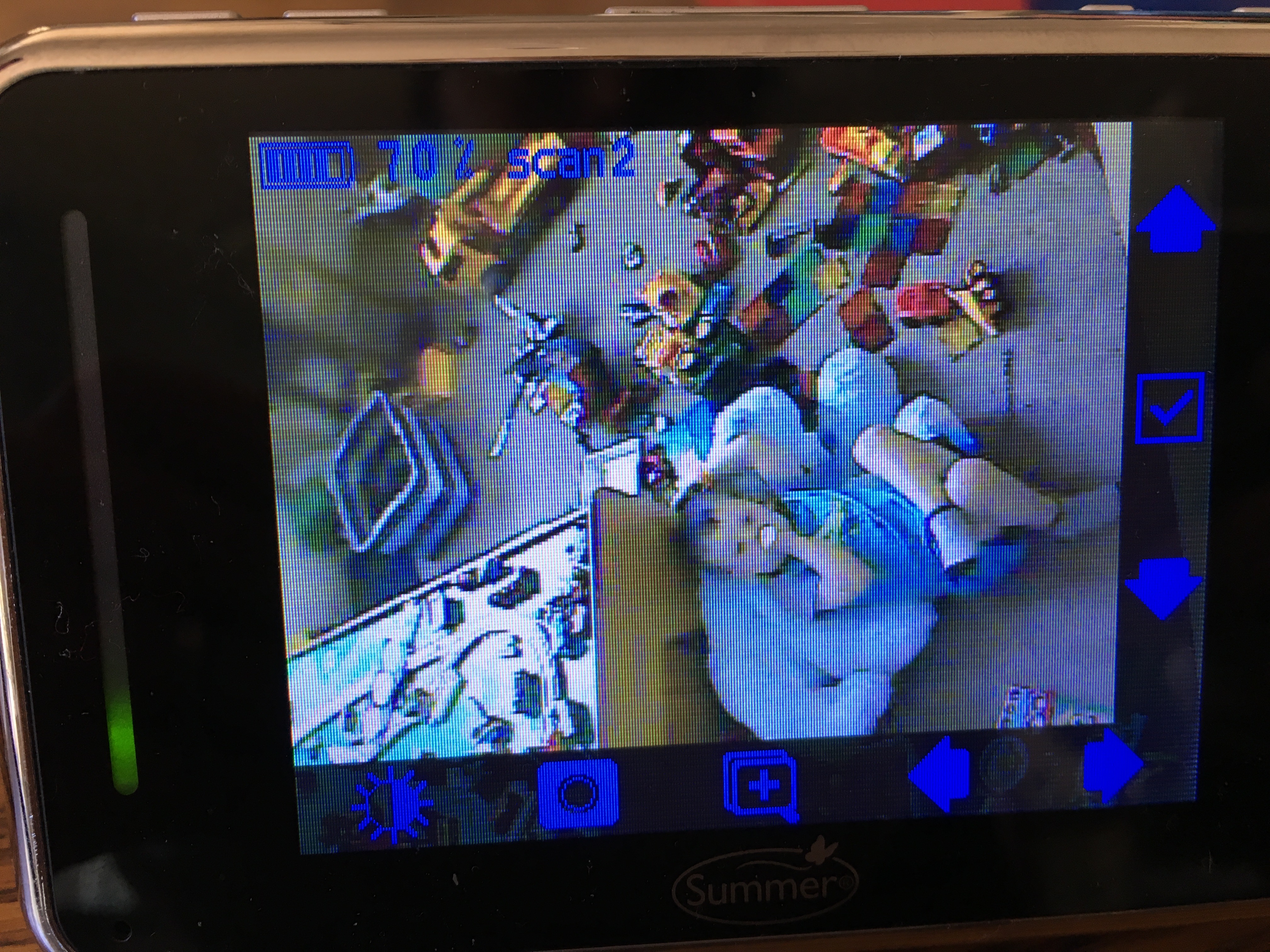 Relaxing to some music…which ended up in him taking a snooze in the toy room.  He is so predictable when he assumes that kicked back position in the 2-230 time range.
And now…the evolution of a perfect lunch salad.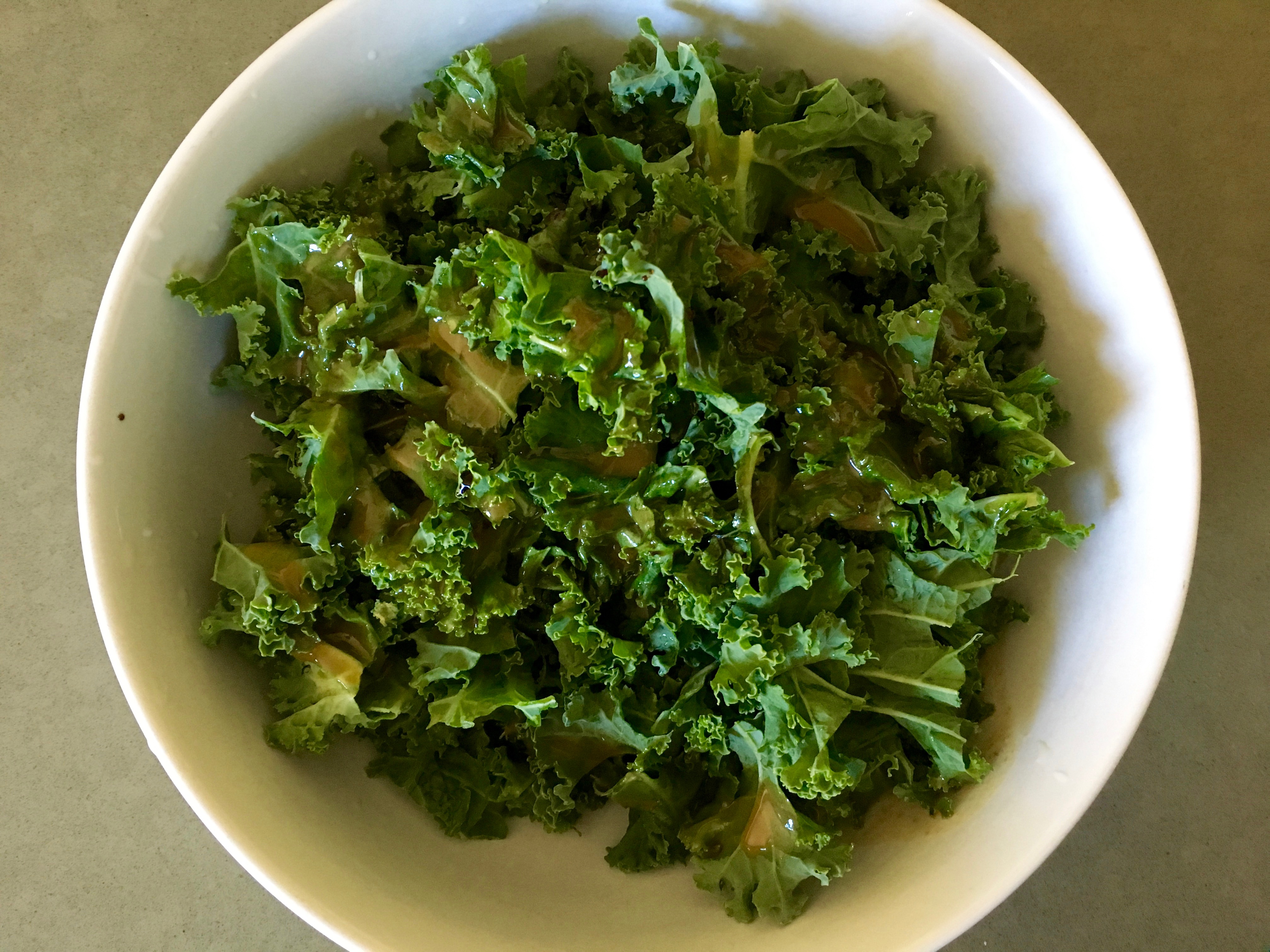 Kale! It was on sale last week at WF so I bought one bunch to switch things up form my normal dino kale routine. I washed it and stripped it from the stalks and covered it in balsamic dressing.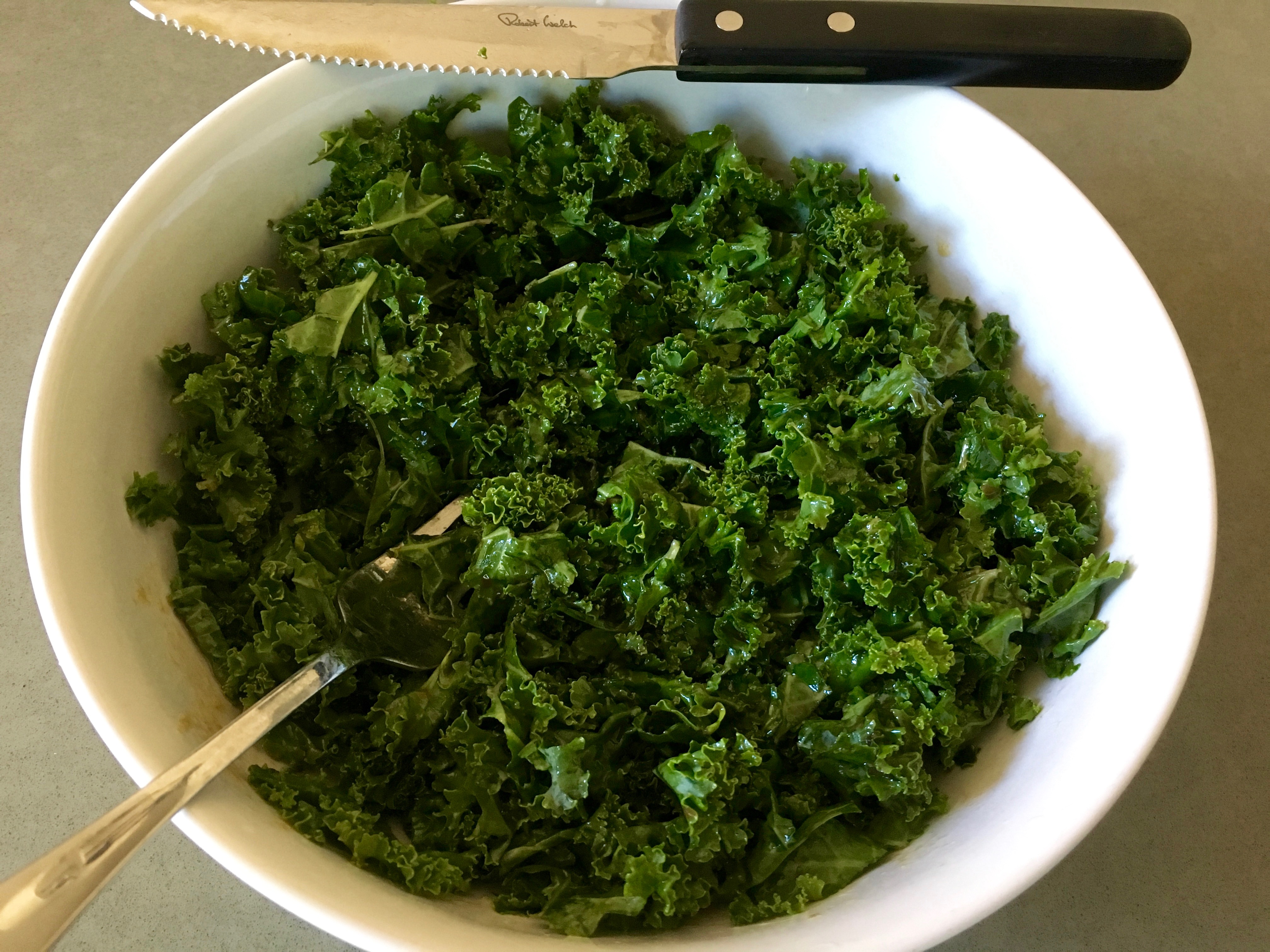 And then massaged it like crazy.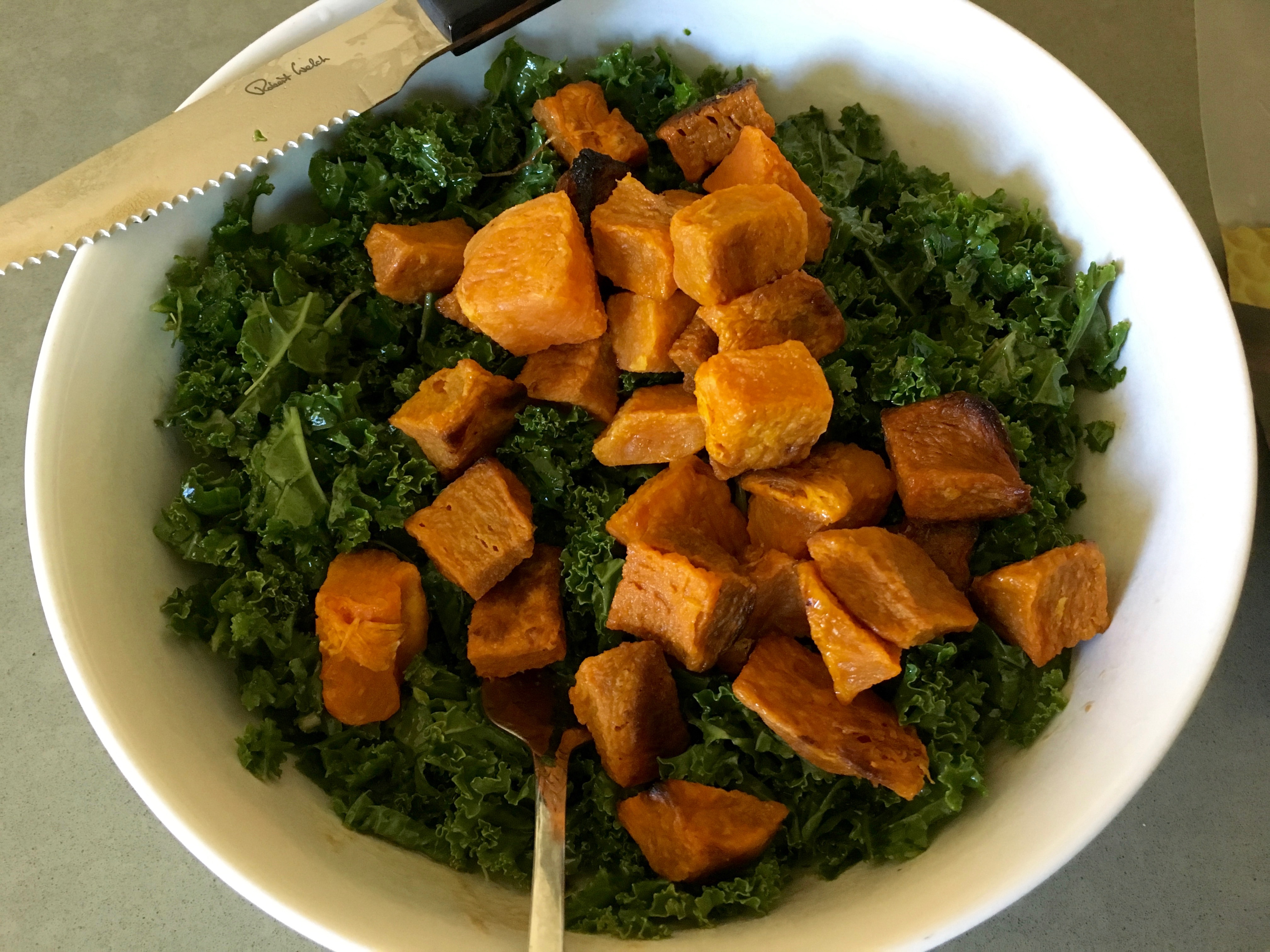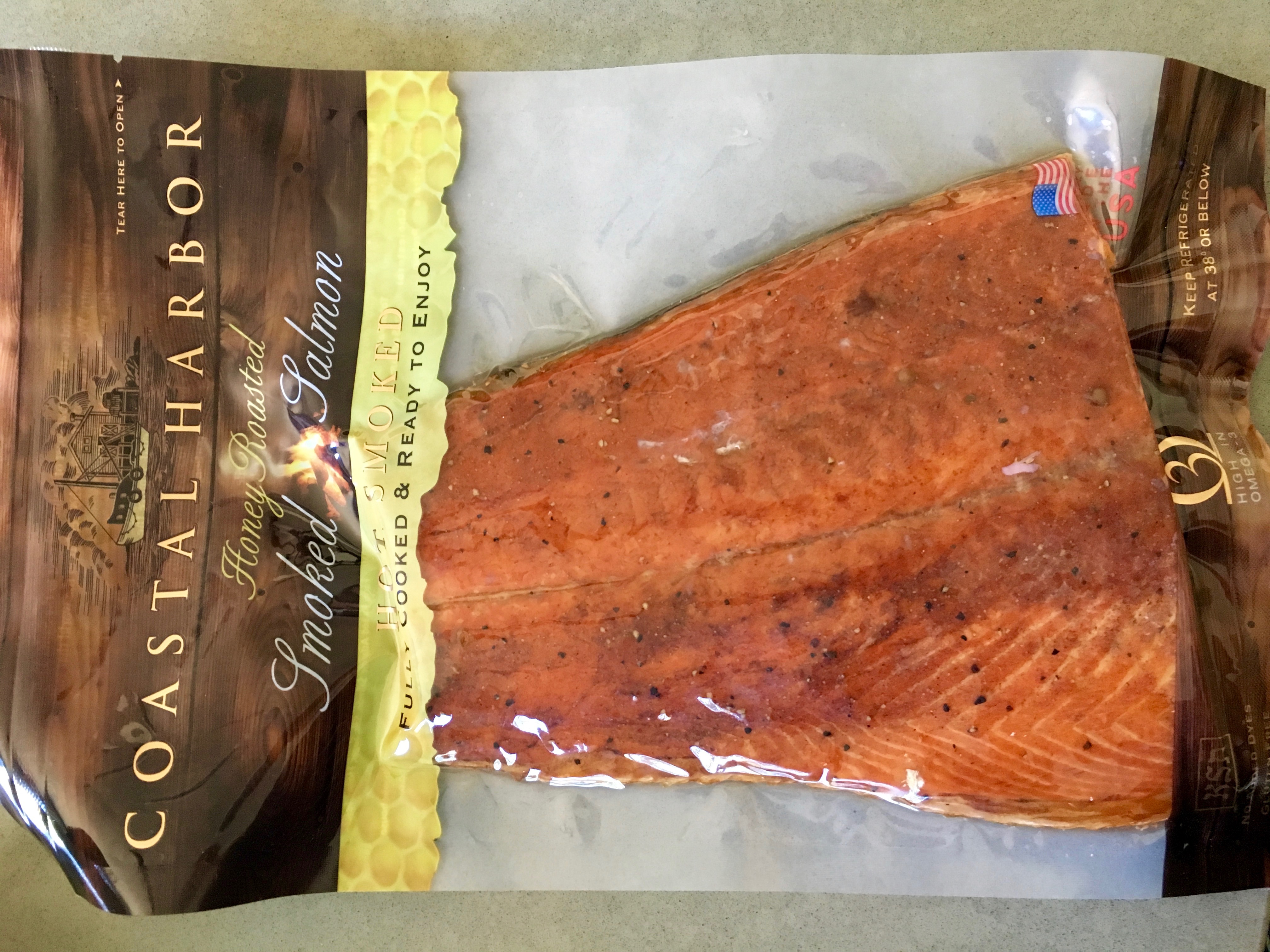 Then I added in avo, roasted butternut squash, and smoked salmon.  You guys keep asking what kind of salmon I get, so here's the package.  I buy it at Costco.  It's soooo good.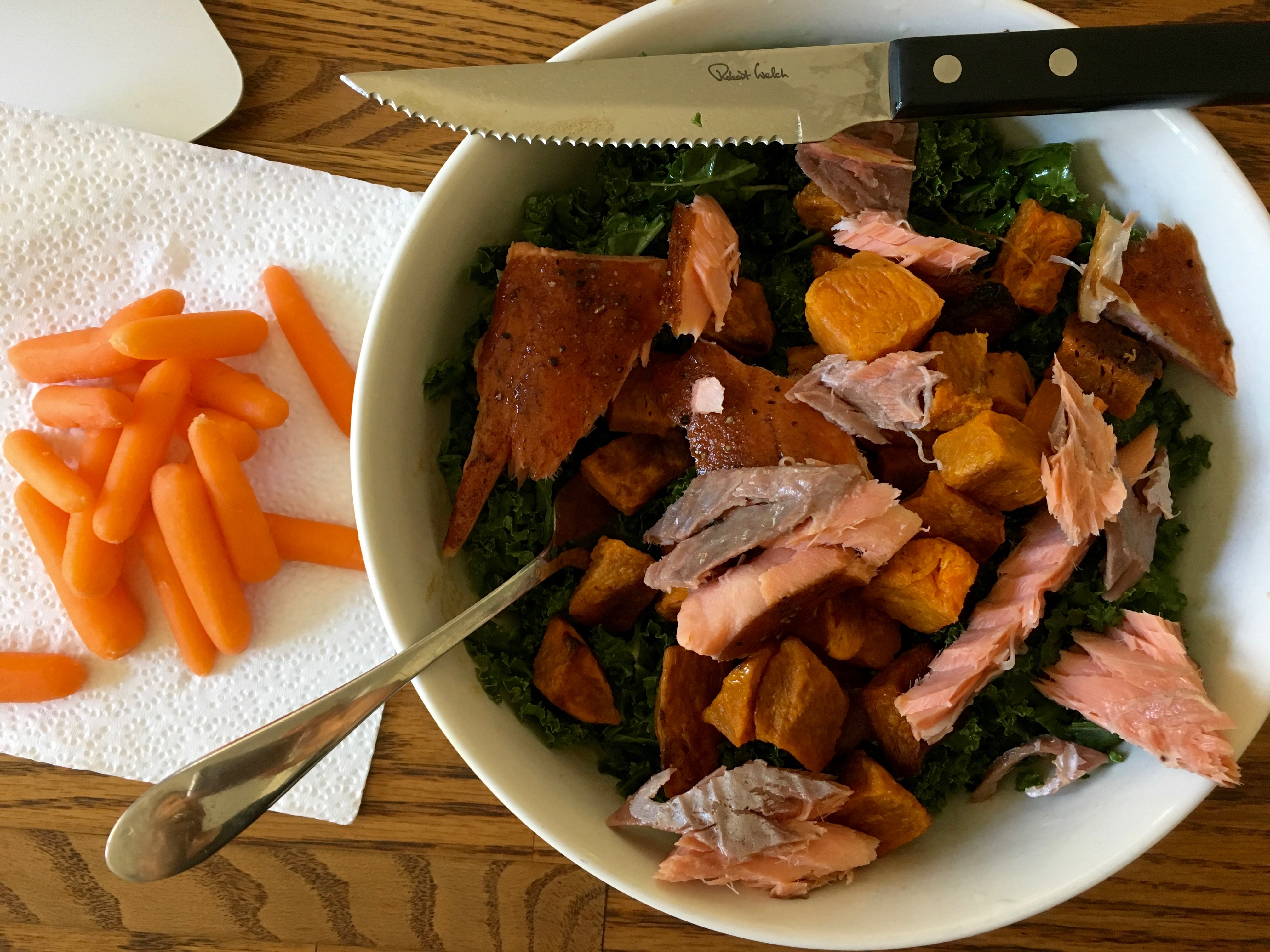 I ate baby carrots all throughout the making of the salad and then more on the side during.  And then more again after the salad was done.  All.  The.  Carrots.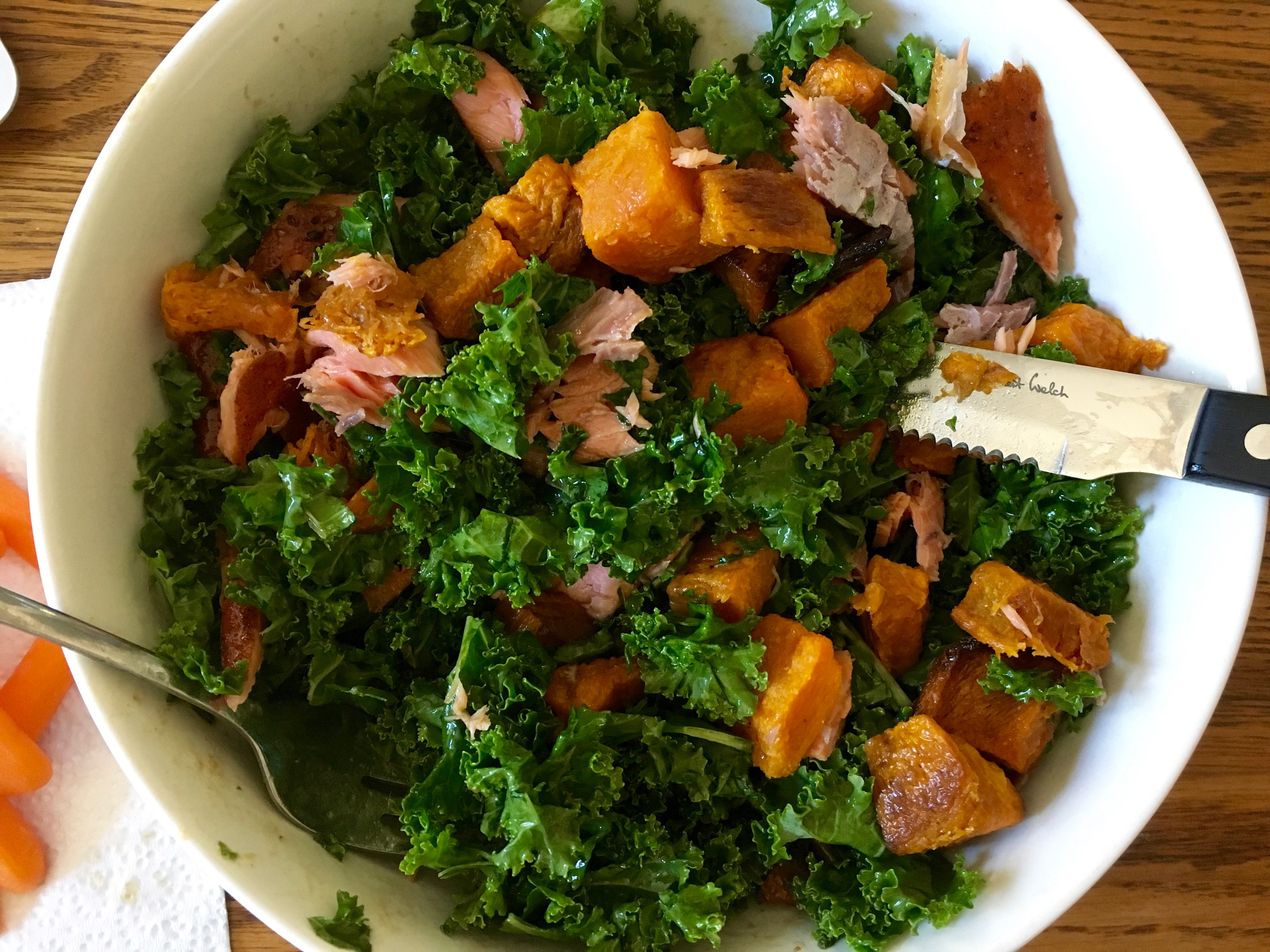 It's pretty no?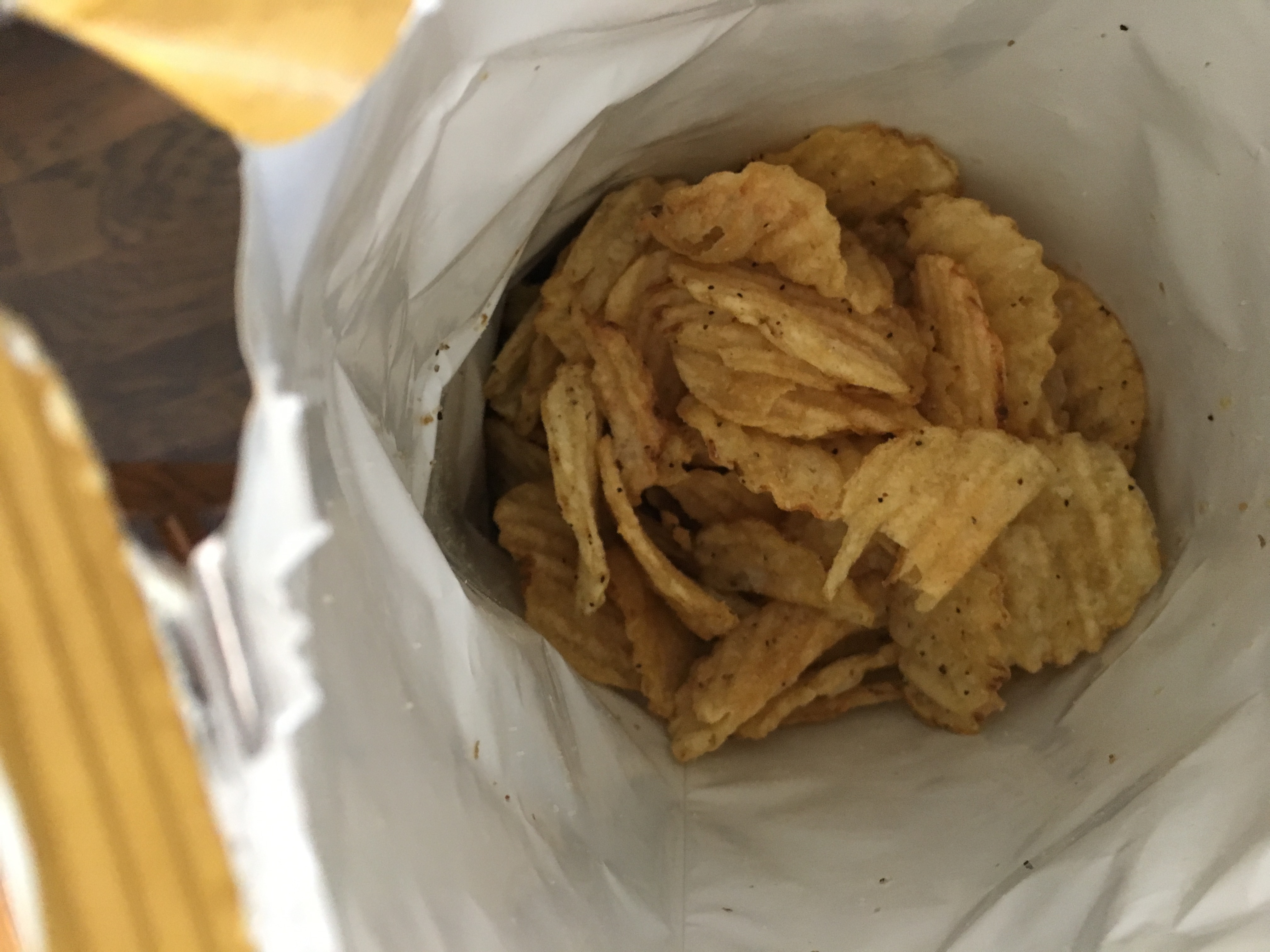 Oops. I ended up opening these later though.  My carb cravings weren't met with the squash I guess.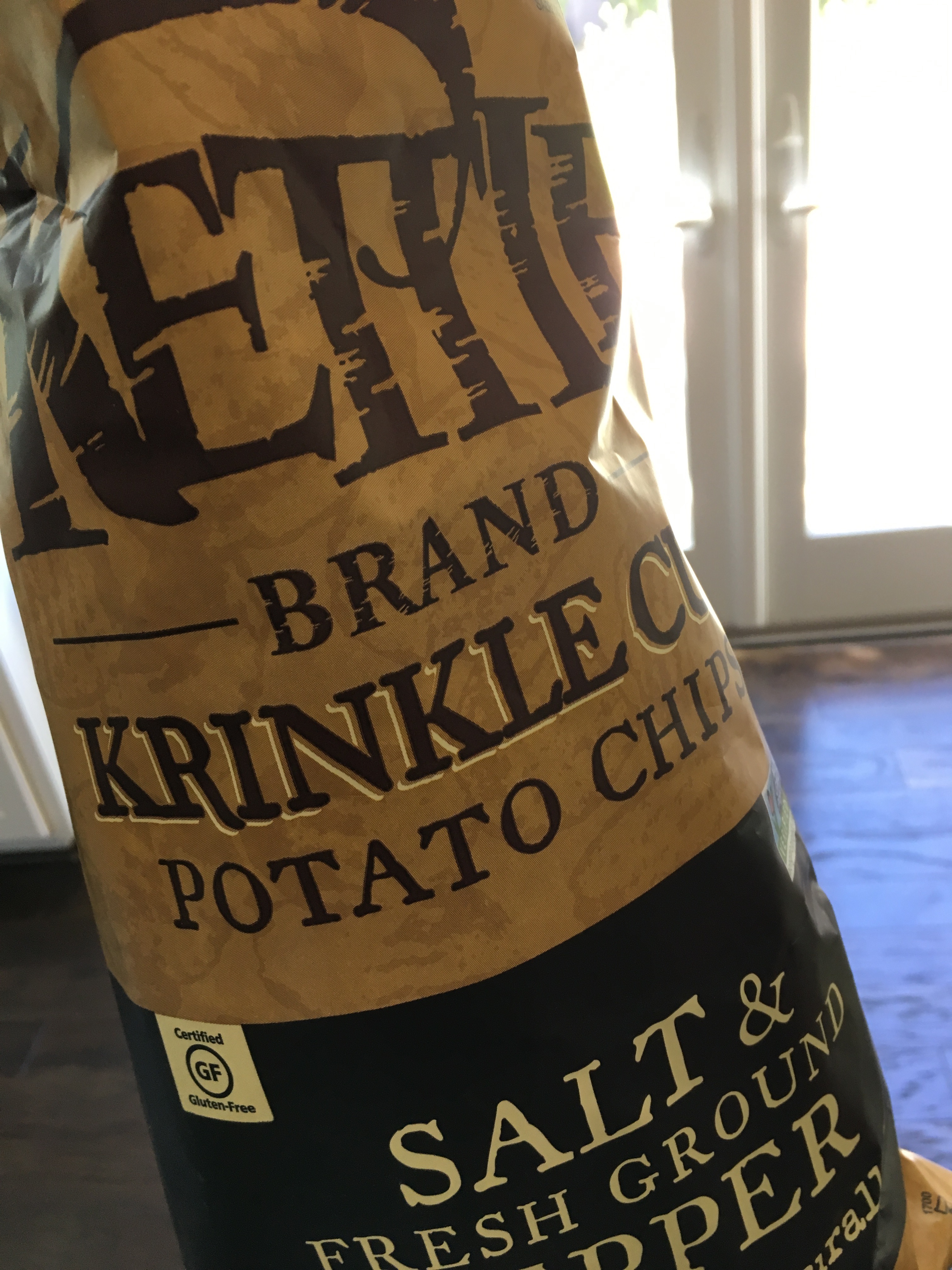 I don't know how these end up in the pantry.  I actually managed to stick to (what I'm guessing is about) two servings. World record in the moderation department!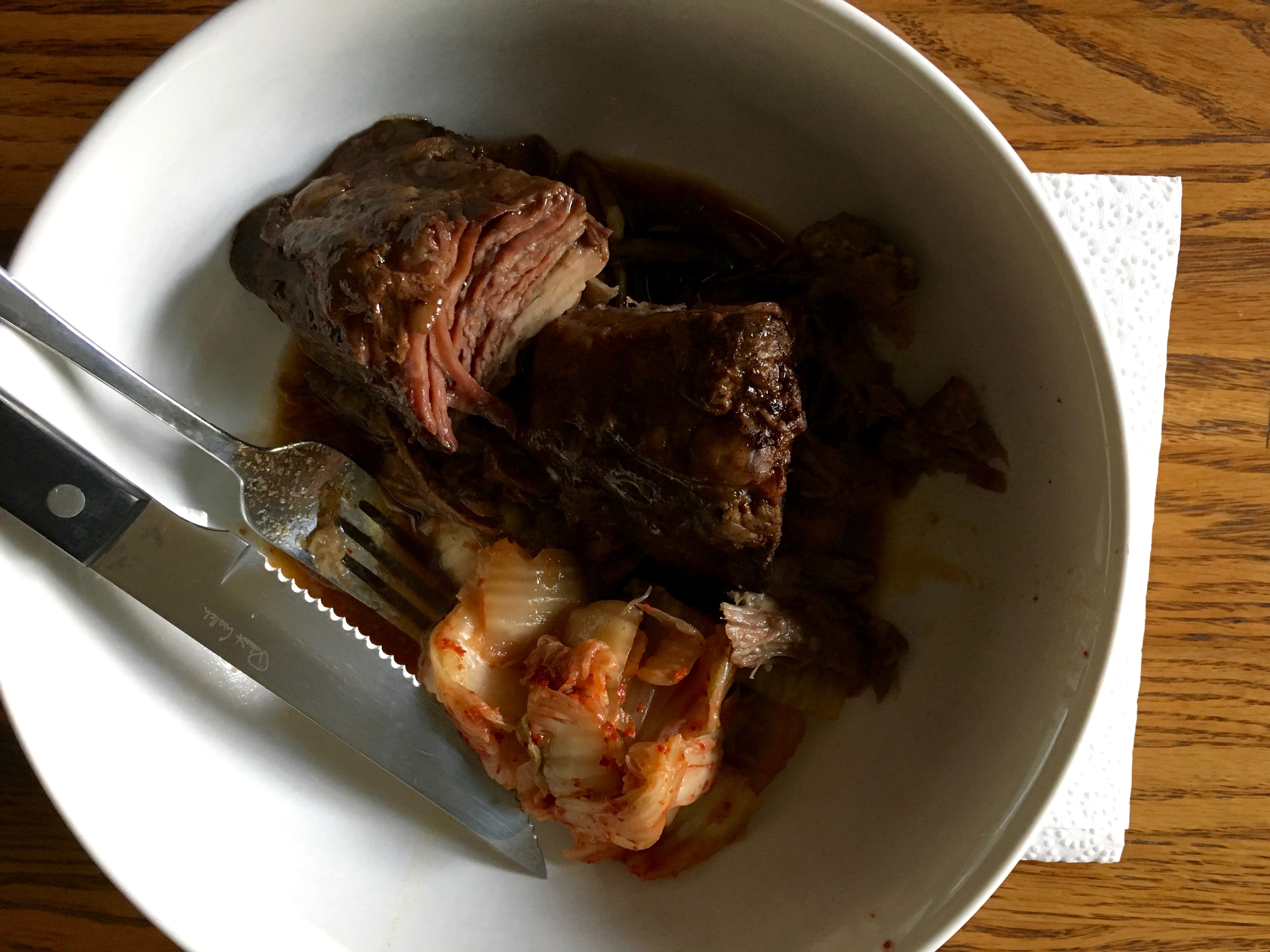 Leftover short ribs for dinner with kimchi on the side.
After that we drove to my parents' house to spend the night before Fremont.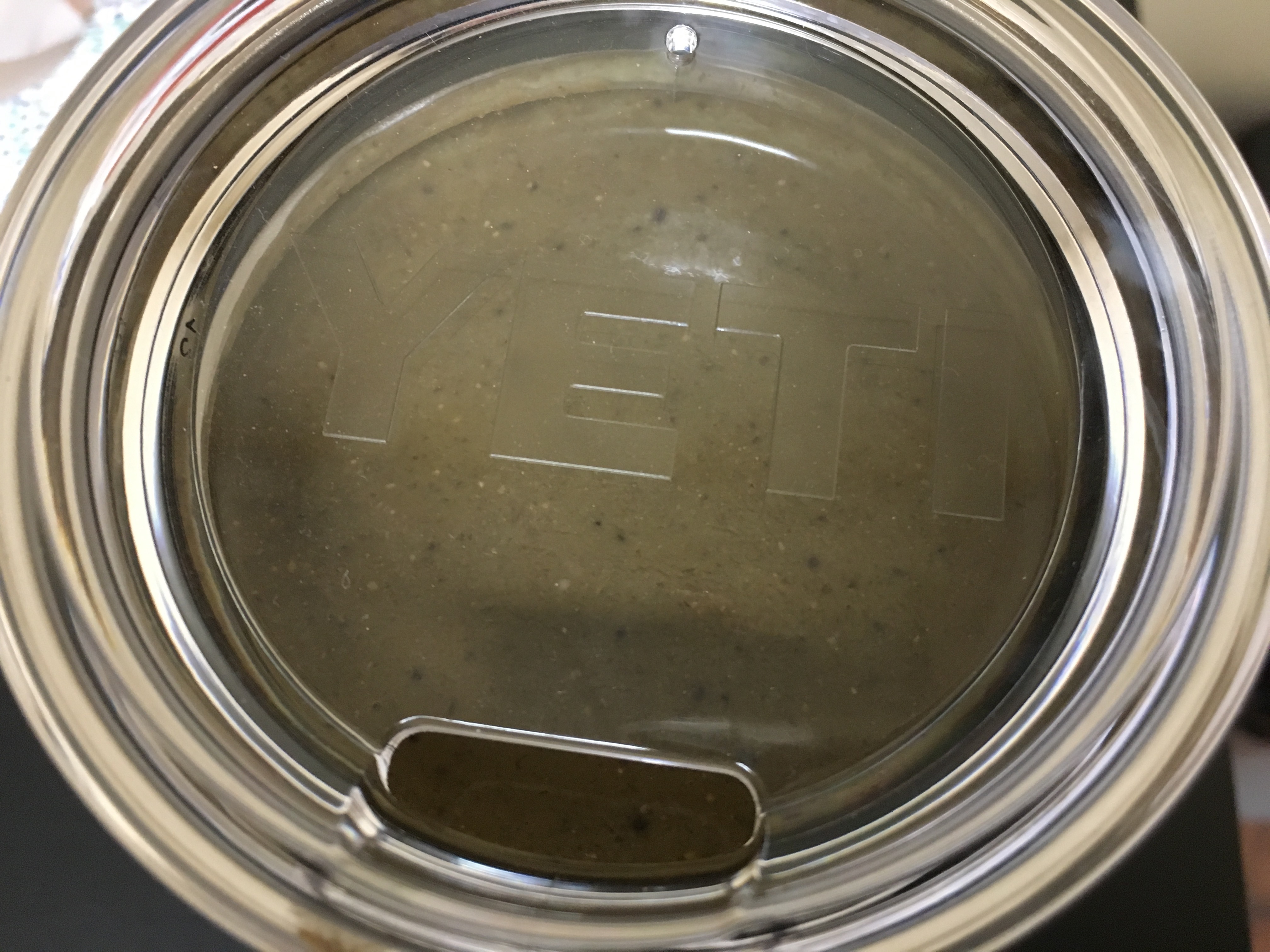 I borrowed my dad's YETI for my monster smoothie.  It had all the usual suspects…blueberries, strawberries, bananas, kale, sunbutter, chia seeds, ice, and water.  I brought protein powder to add in, but didn't end up using it.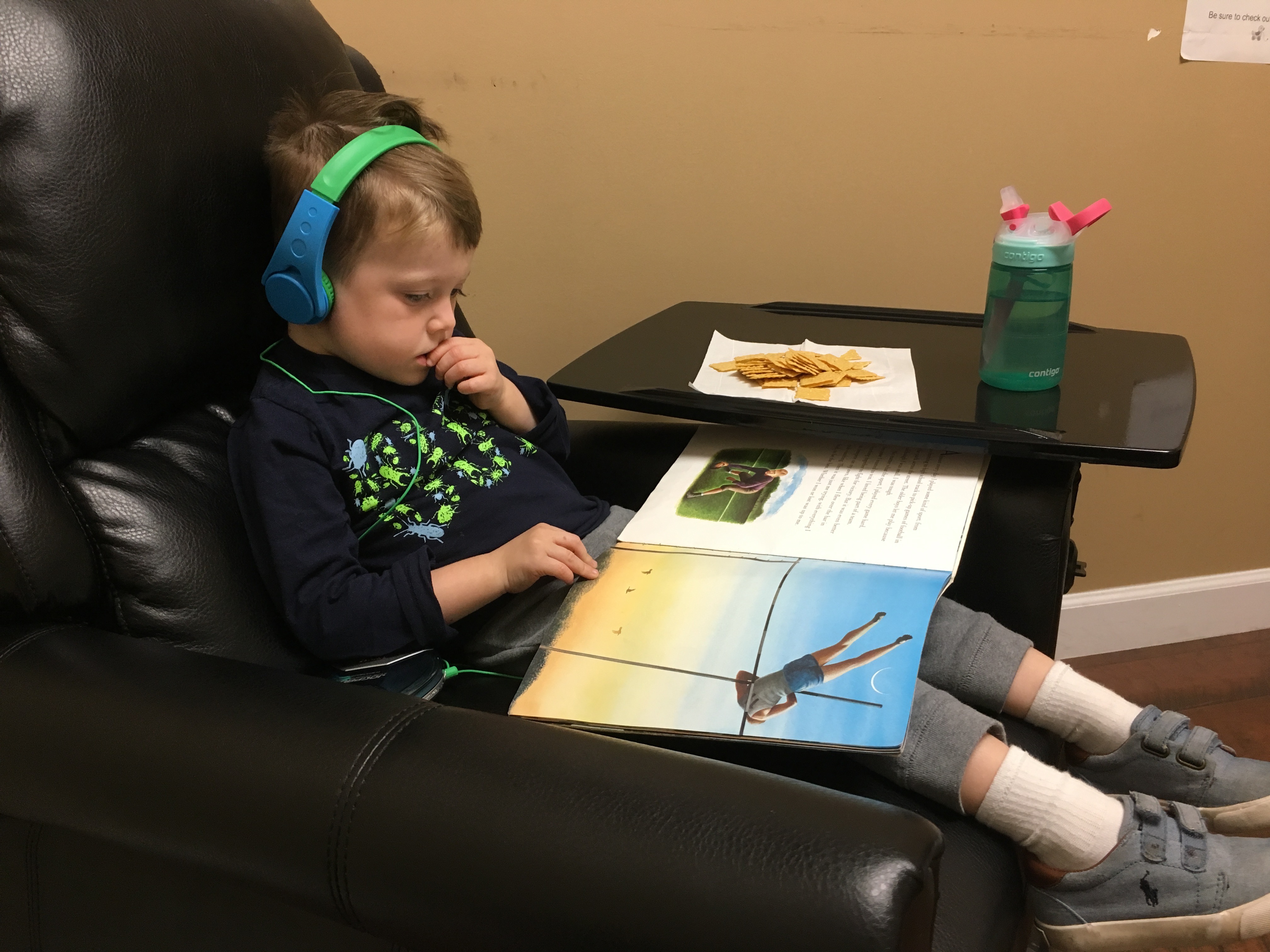 YOU GUYS!  We reached a SUPER huge milestone with OIT.  P has now reached "cross contamination free" status (!!!) – meaning he can eat things that "share equipment" or are "processed in a facility" with peanuts without worrying about getting exposed. Amazing right!  And his dose is the equivalent of 1/10th of a peanut.  Like, undiluted, straight up ground peanut pieces.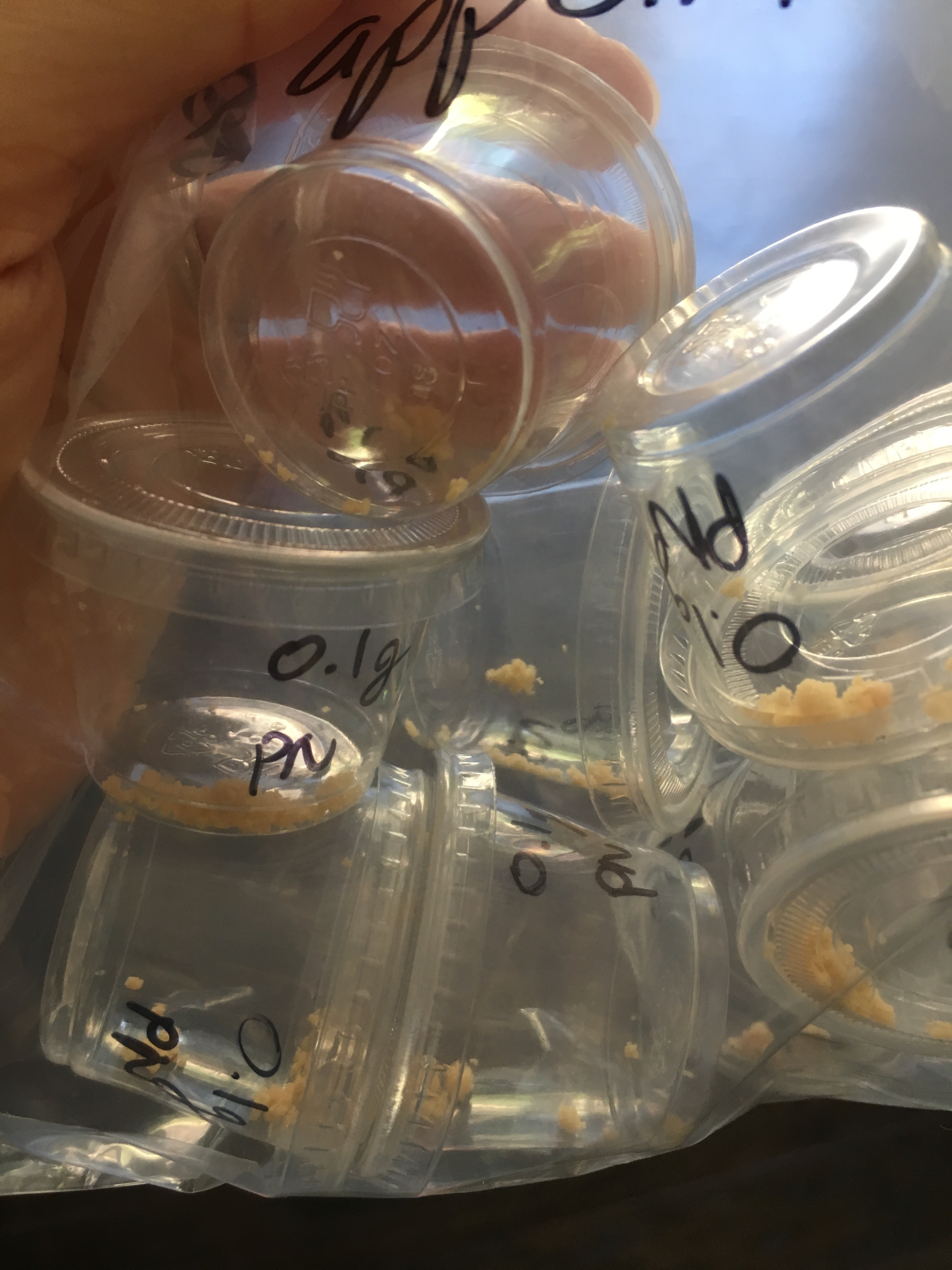 #oitworks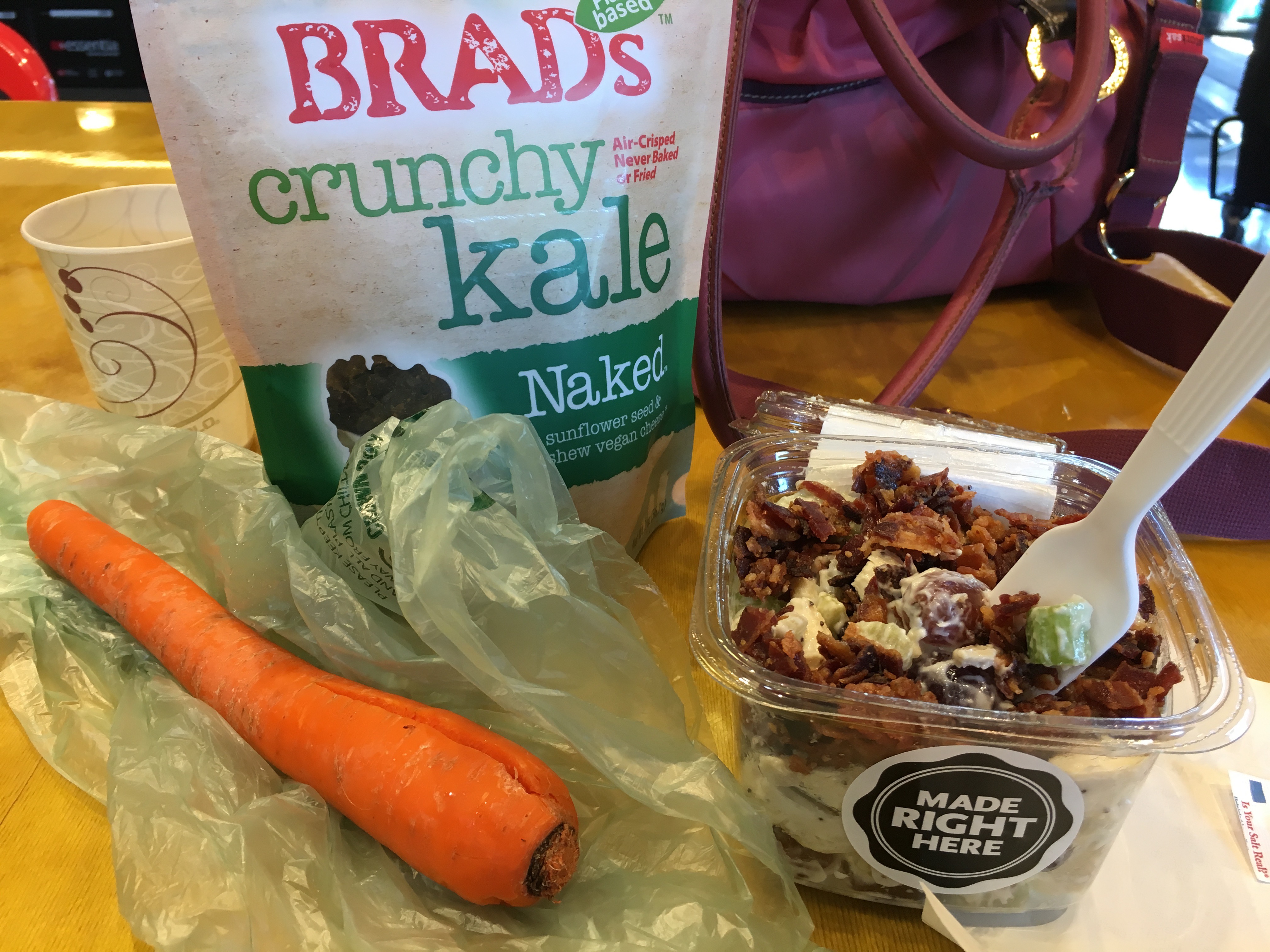 We celebrated with a WF lunch date, per usual.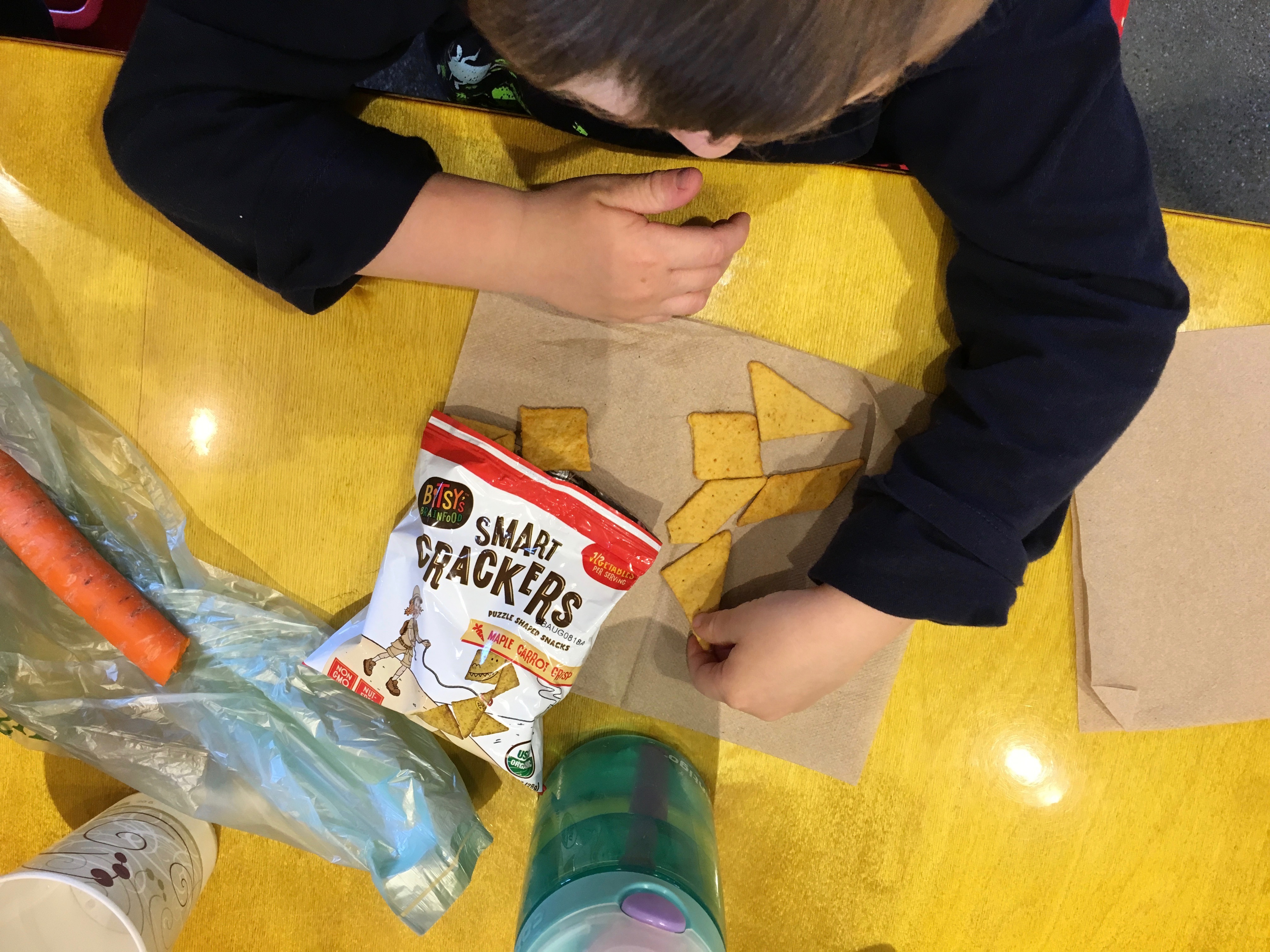 He got these for free (part of WF kids program) but didn't actually eat them – rather used them as a fun puzzle game before swiping the second half of my carrot.
Carrot thief!  It left his face orange for the rest of the day too.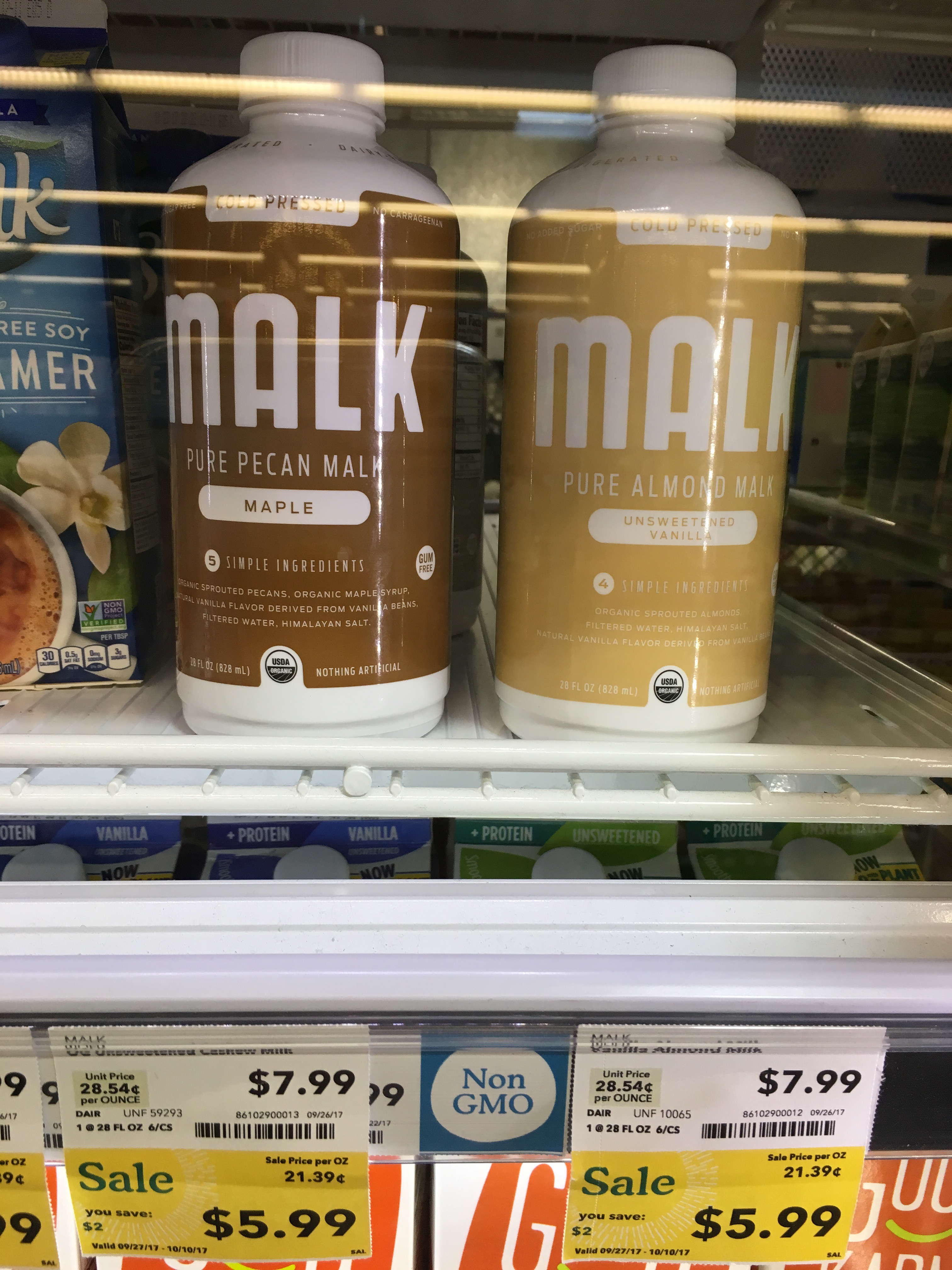 I bought this as a treat for myself and guess what!?  It was expired and sour 🙁  Which I didn't find out until I got home and tried it the next day.  WOMP WOMP.  Soooo bummed to have wasted my $ on this but I am going to try to remember to ask for my money back when we go back in a couple of weeks.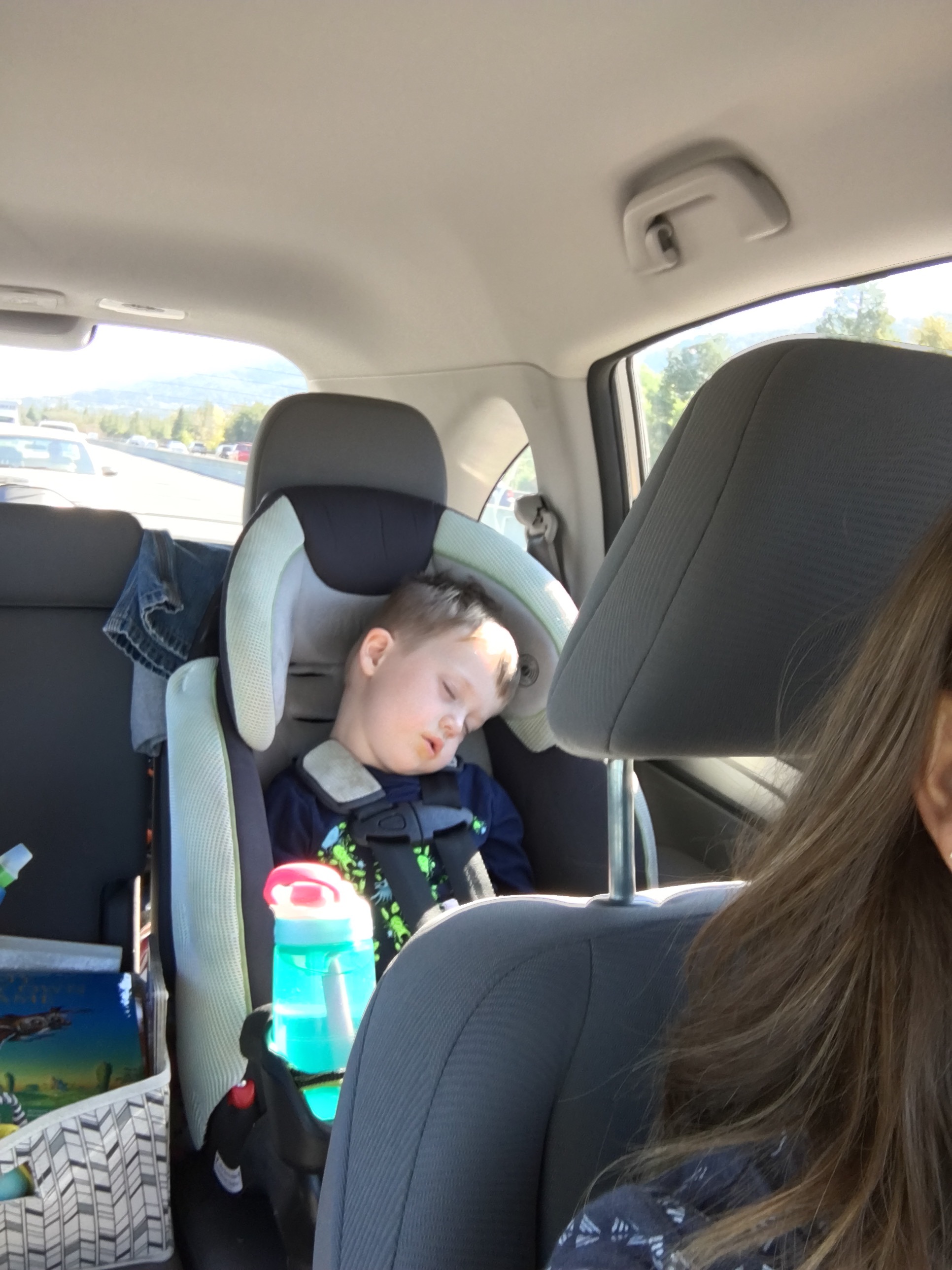 Luckily, our drive home wasn't too bad because we only had to go half way to my parents' casa.  P still fell asleep on the way, but was happy to wake up to a house full of aunties and uncles in the pool.  Family time!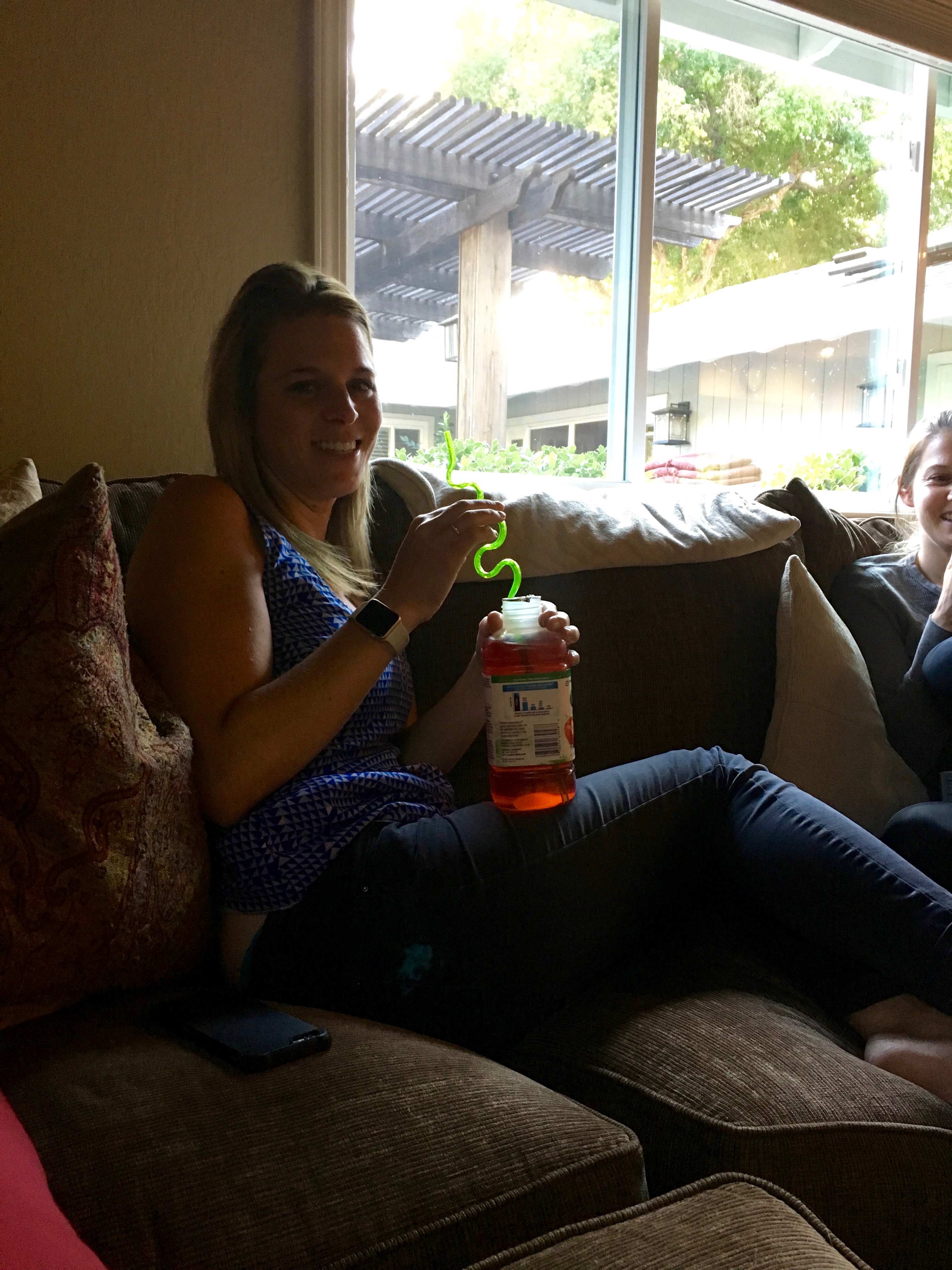 My sissie wasn't doing so well though, so she stuck to the corner sipping her pedialyte.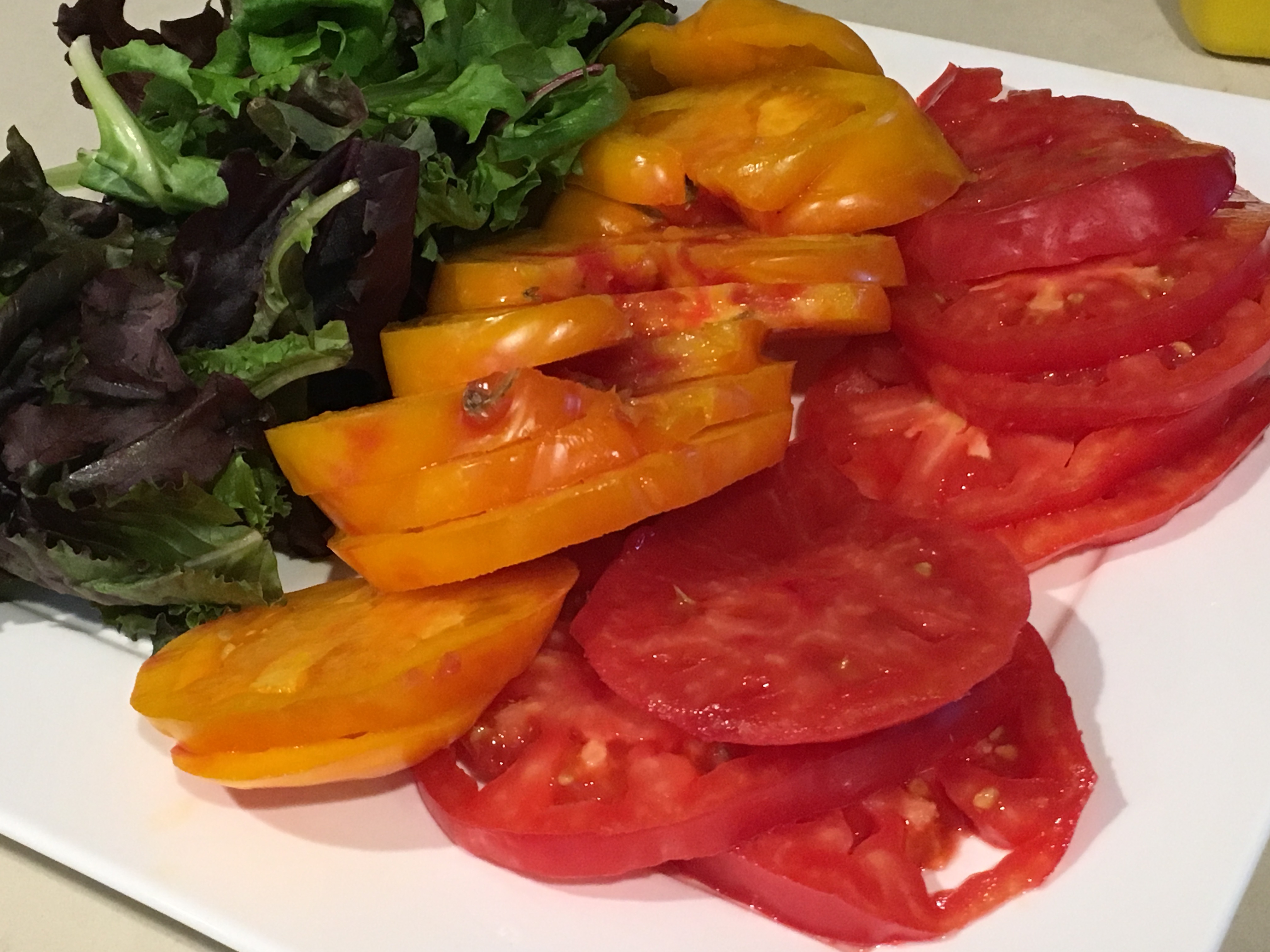 Beauties.
Burger time.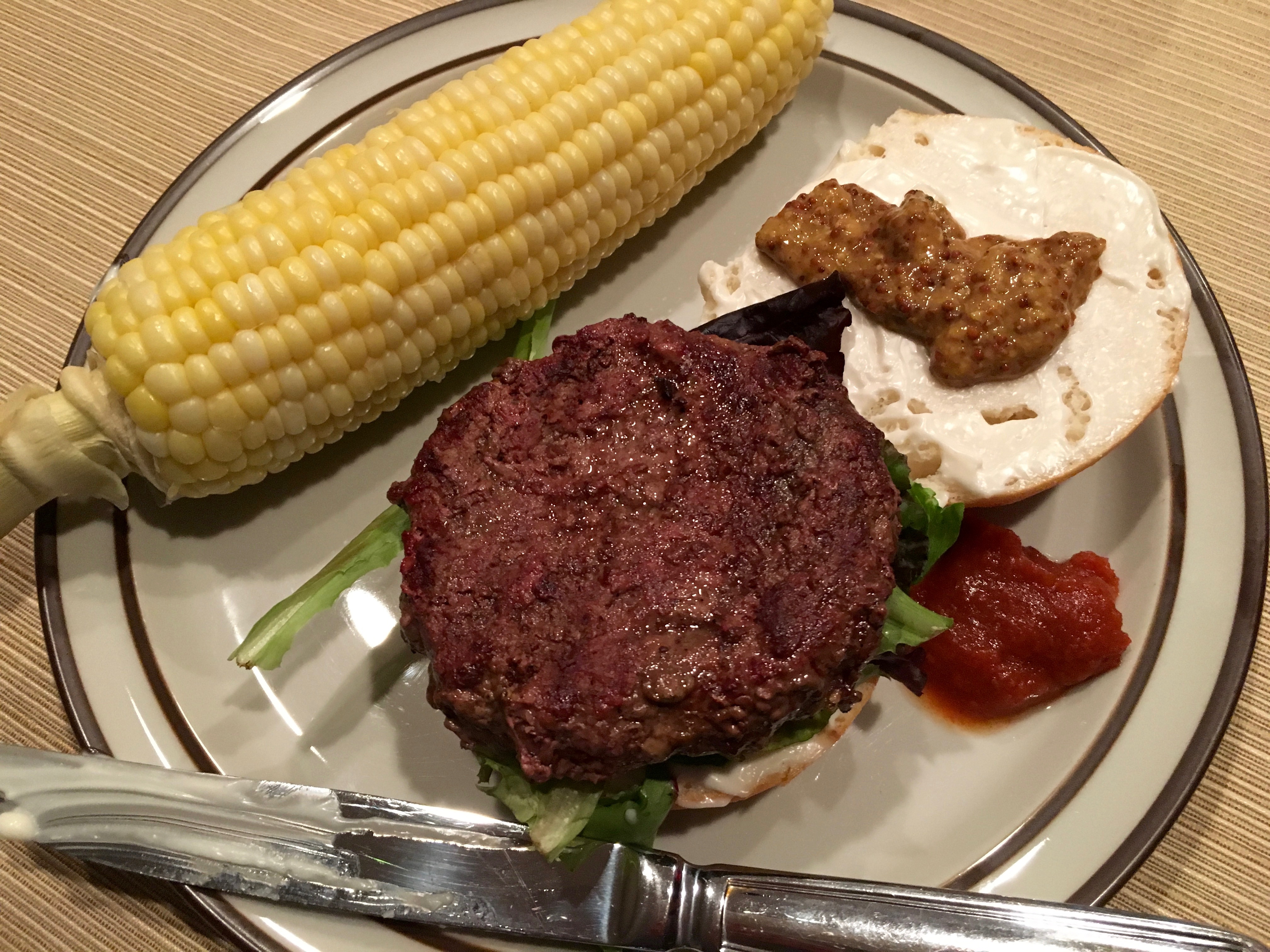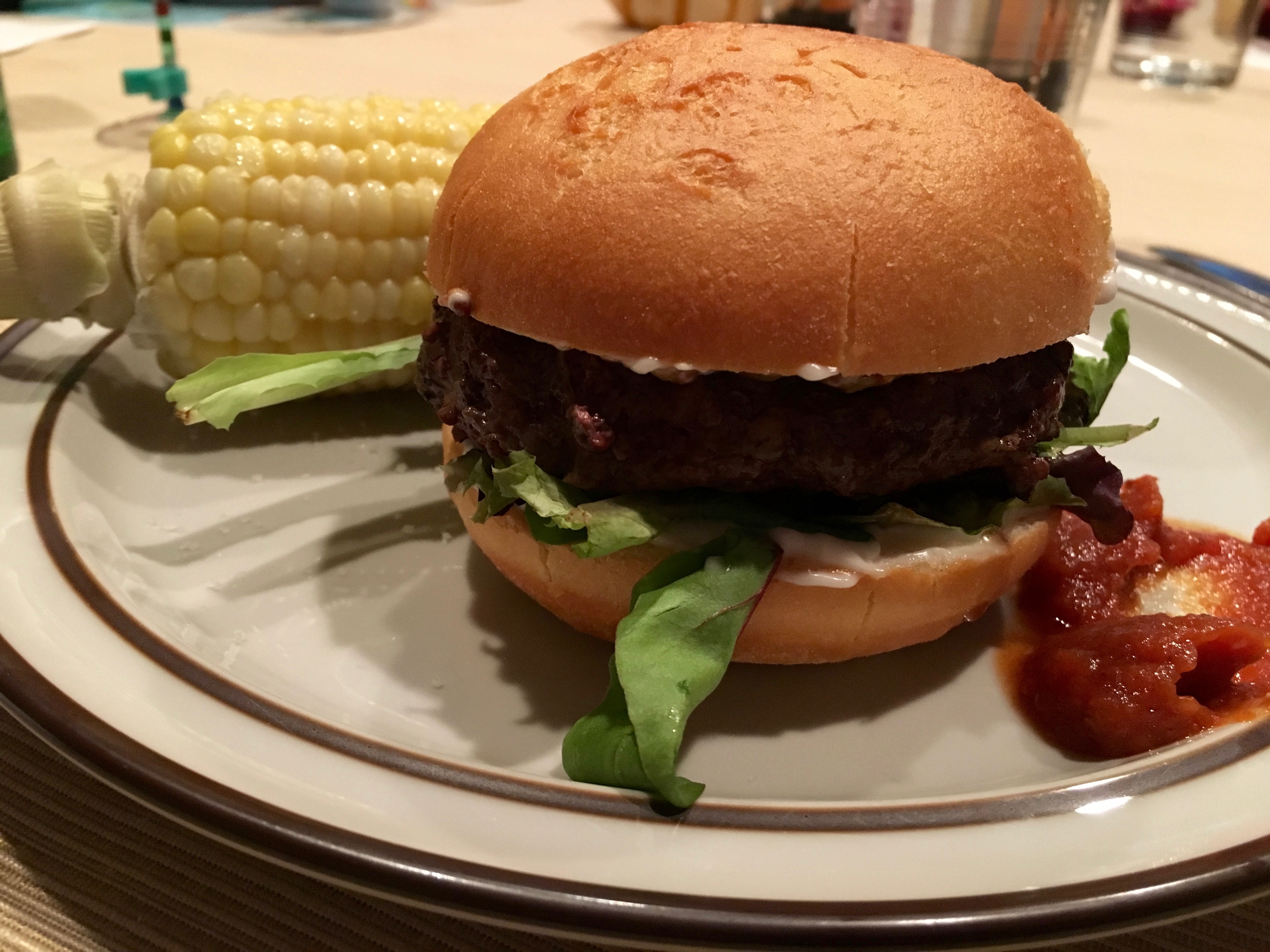 Udi's bun, vegenaise (NOM), stone ground mustard, home-made ketchup, lettuce, and a beef burger. Corn and Earth Balance too.  Oh and the most important part of all…champagne.  Just because.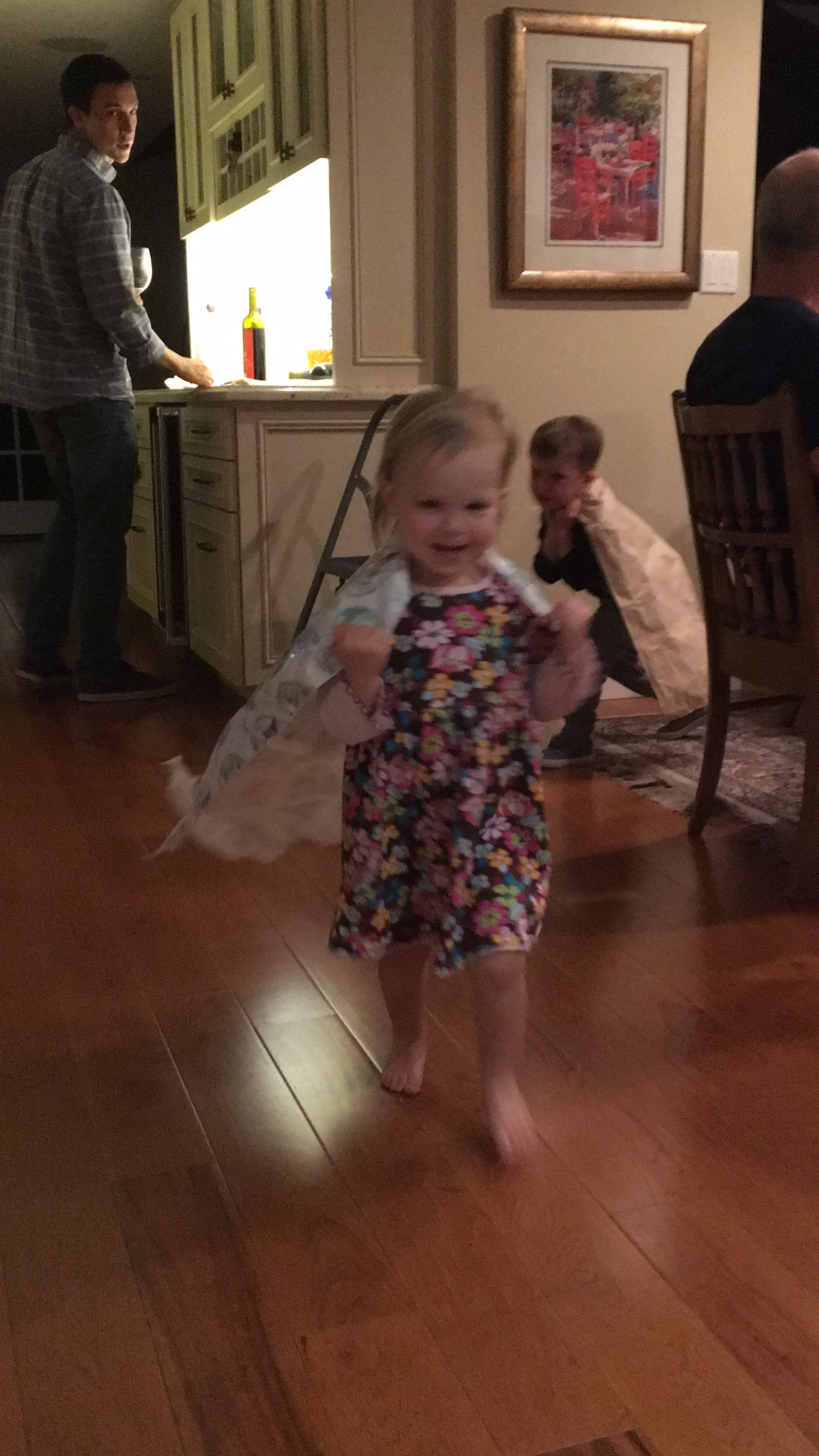 These crazies stayed up way past their bedtime.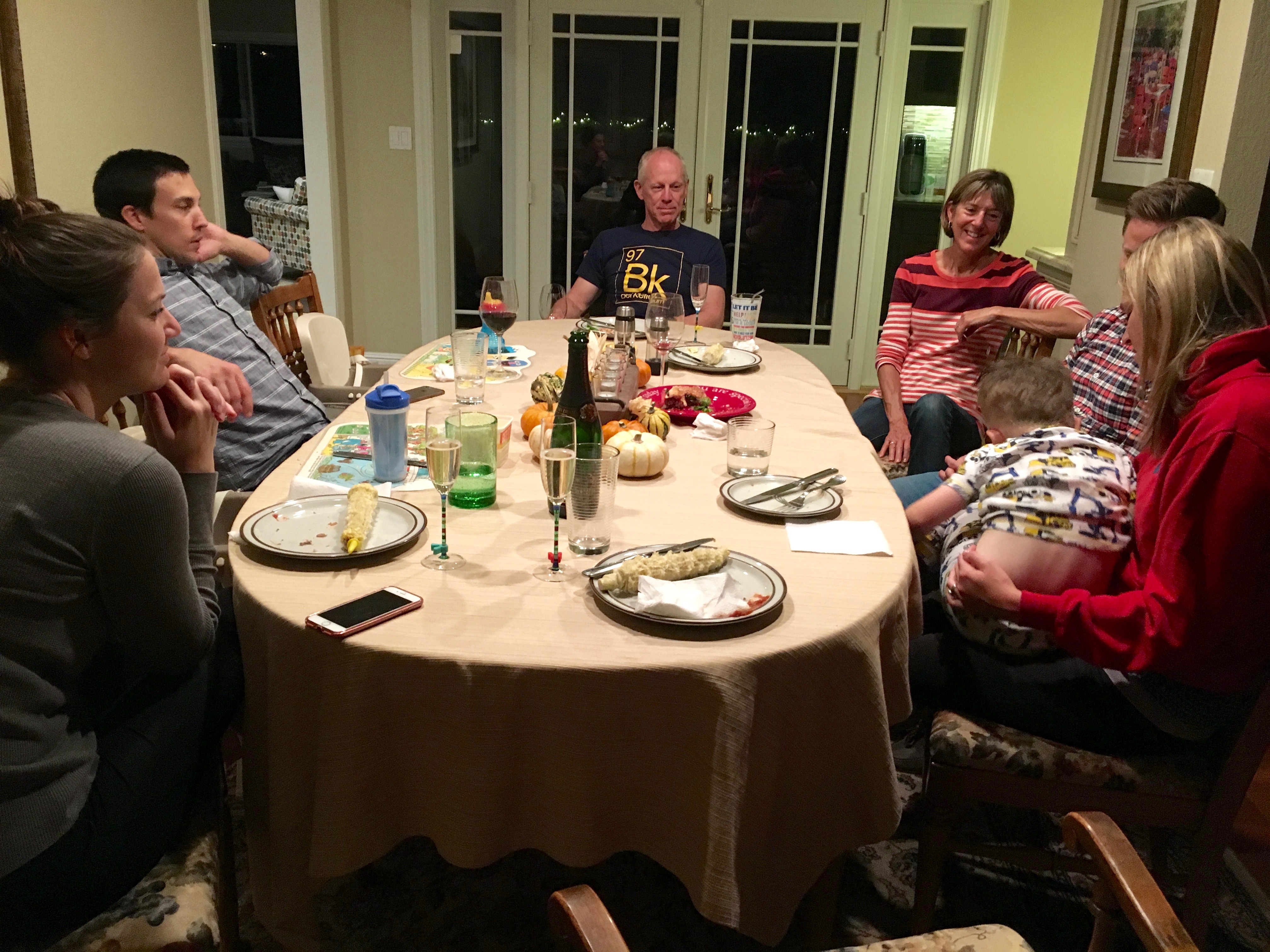 Once both kids were bathed we put V down but let P stay up until Uncle Dan arrived.
He looooooves Uncle Dan.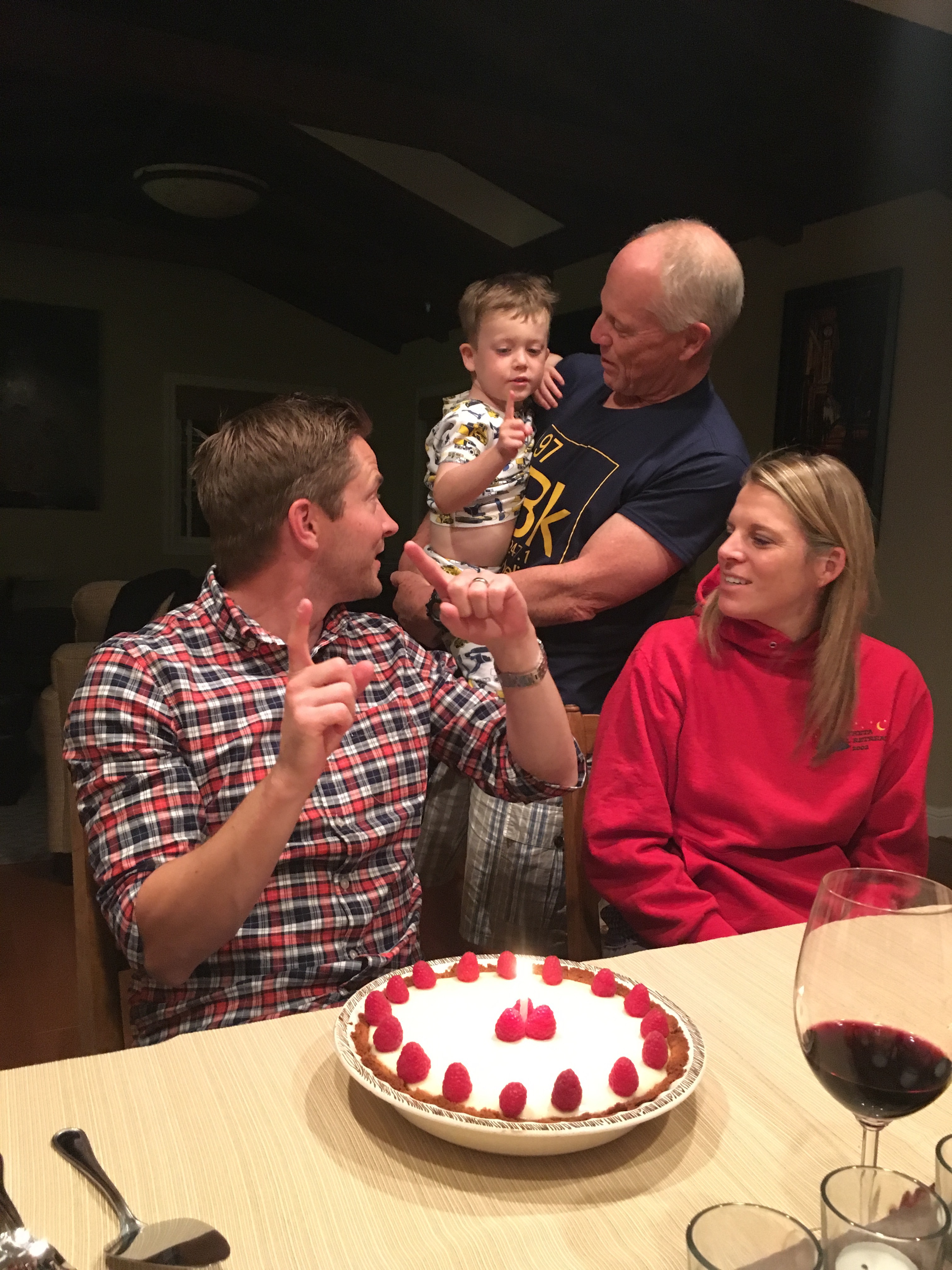 We let him stay up even later too, because he wanted to sing Happy Birthday to Uncle Chrissy.  How lucky that my sisters married such awesome dudes.
We were up and out of the house early the next morning because we had stuff to get back to in Davis, but first, a breakfast date with the four of us at American Kitchen.  I'd been here for lunch once before and liked it and it was just as good this time too.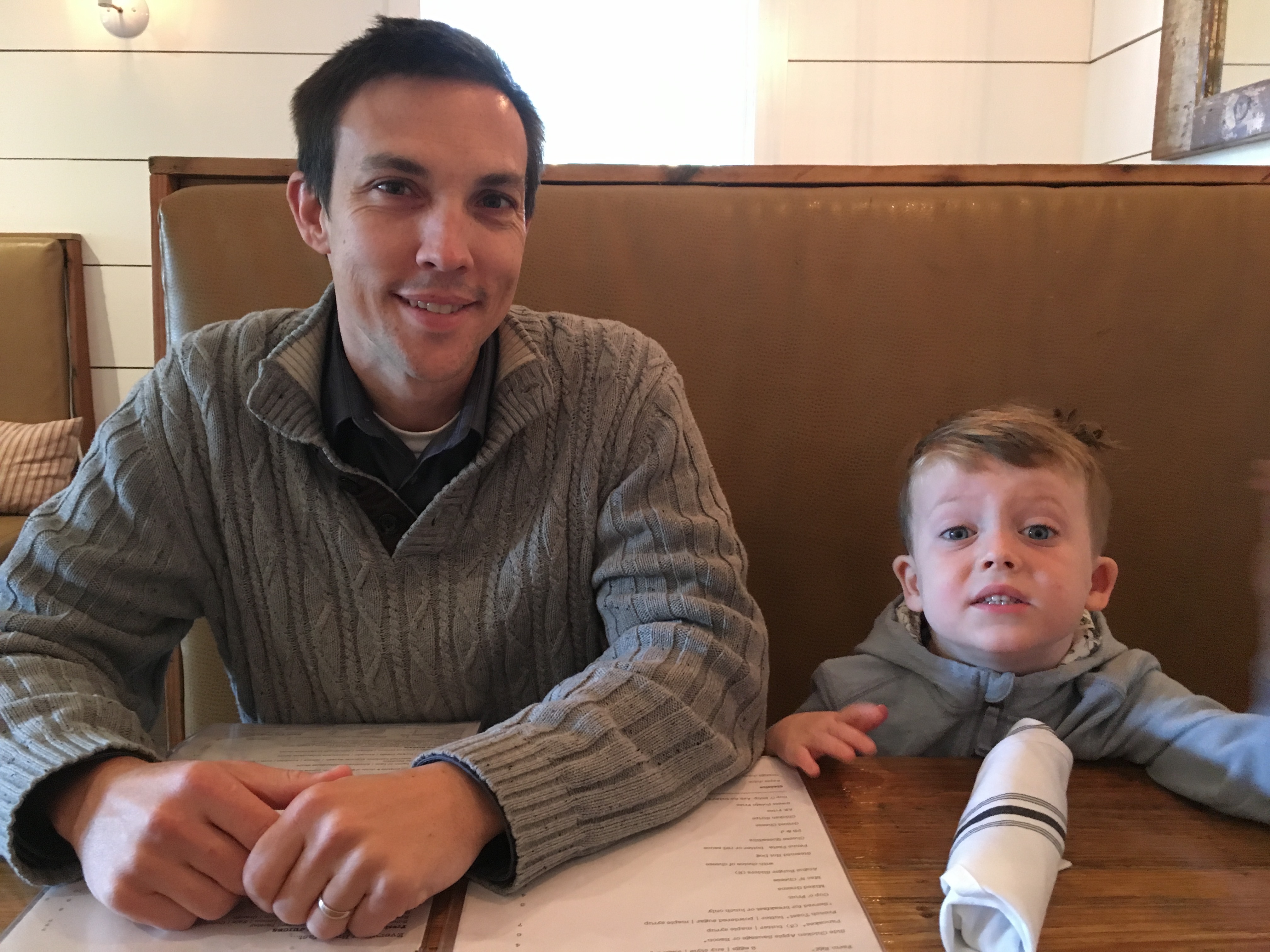 It's still surreal going out to eat with Pacman nowadays and ordering him food off the menu.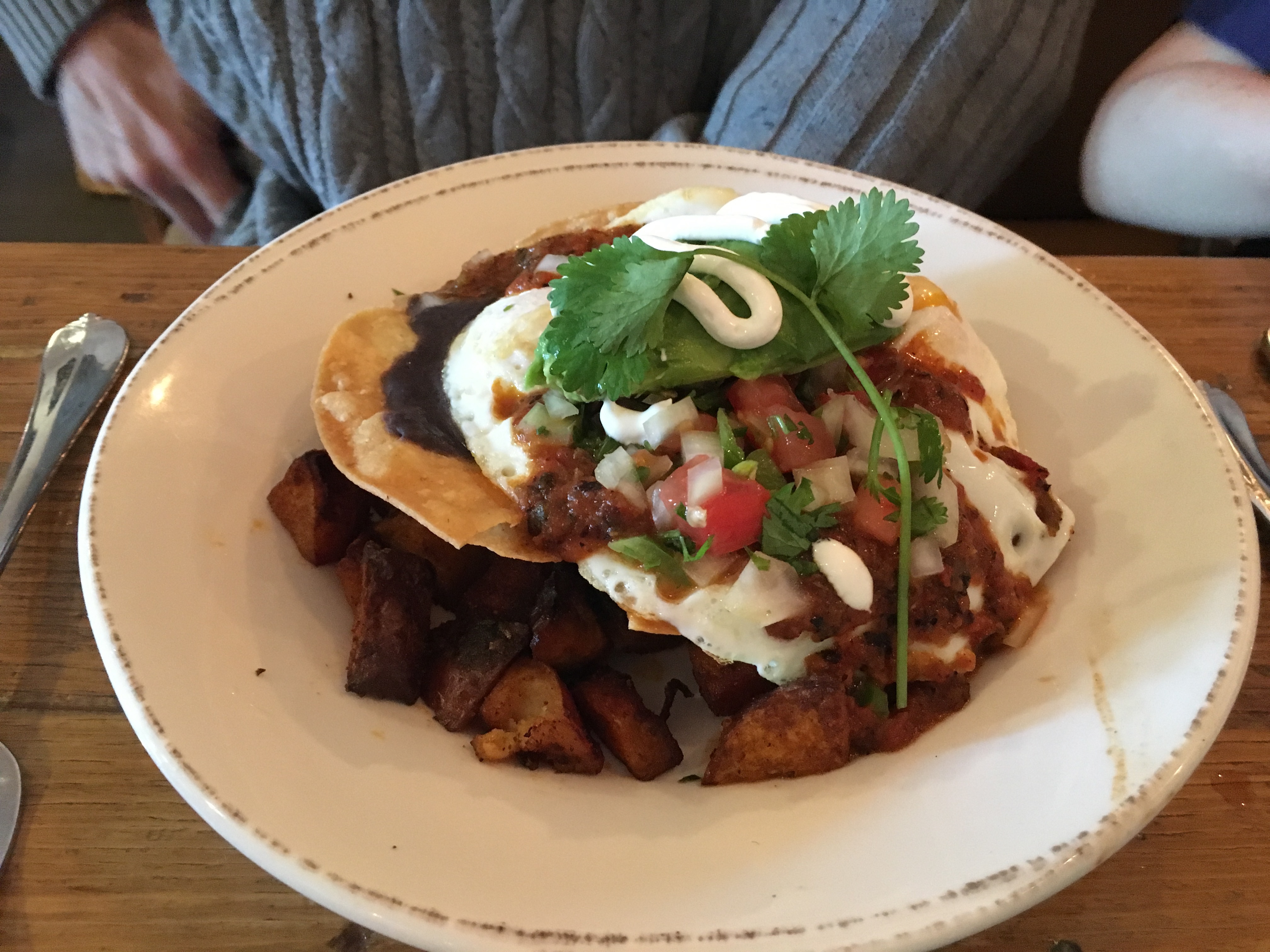 Kyle got steak huevos rancheros.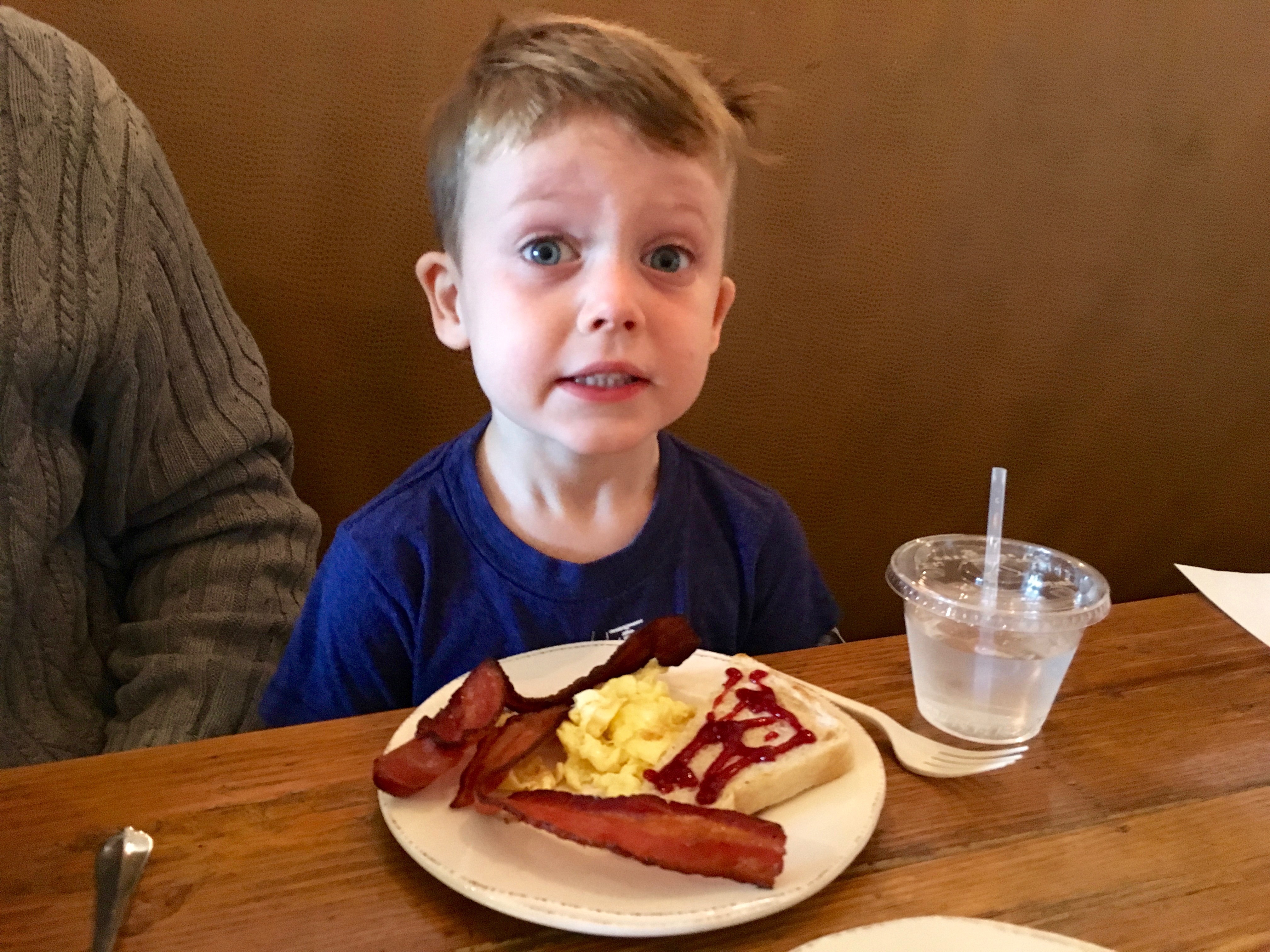 P got bacon (and toast and eggs to split with V, but really he just ordered bacon -ha!).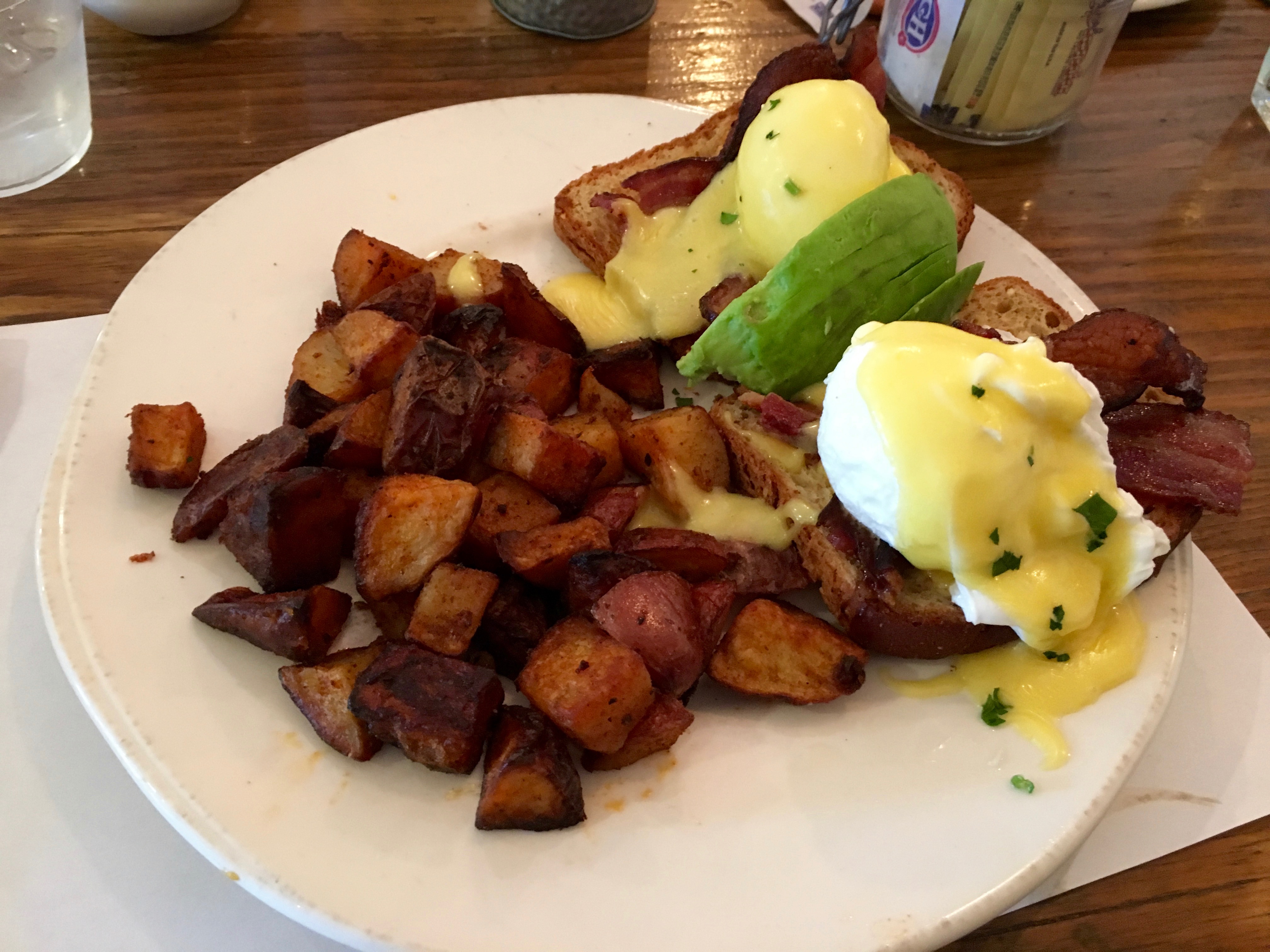 And I got the Benedict on GF bread with avocado added.  So good!  There were a few other things that caught my eye on the menu so we will definitely be back.  It's one of the more GF friendly places in my hometown, too, so it's basically going to become my go to spot. Urban Remedy is a block away too.  Dangerous sitch.  I didn't buy anything this time.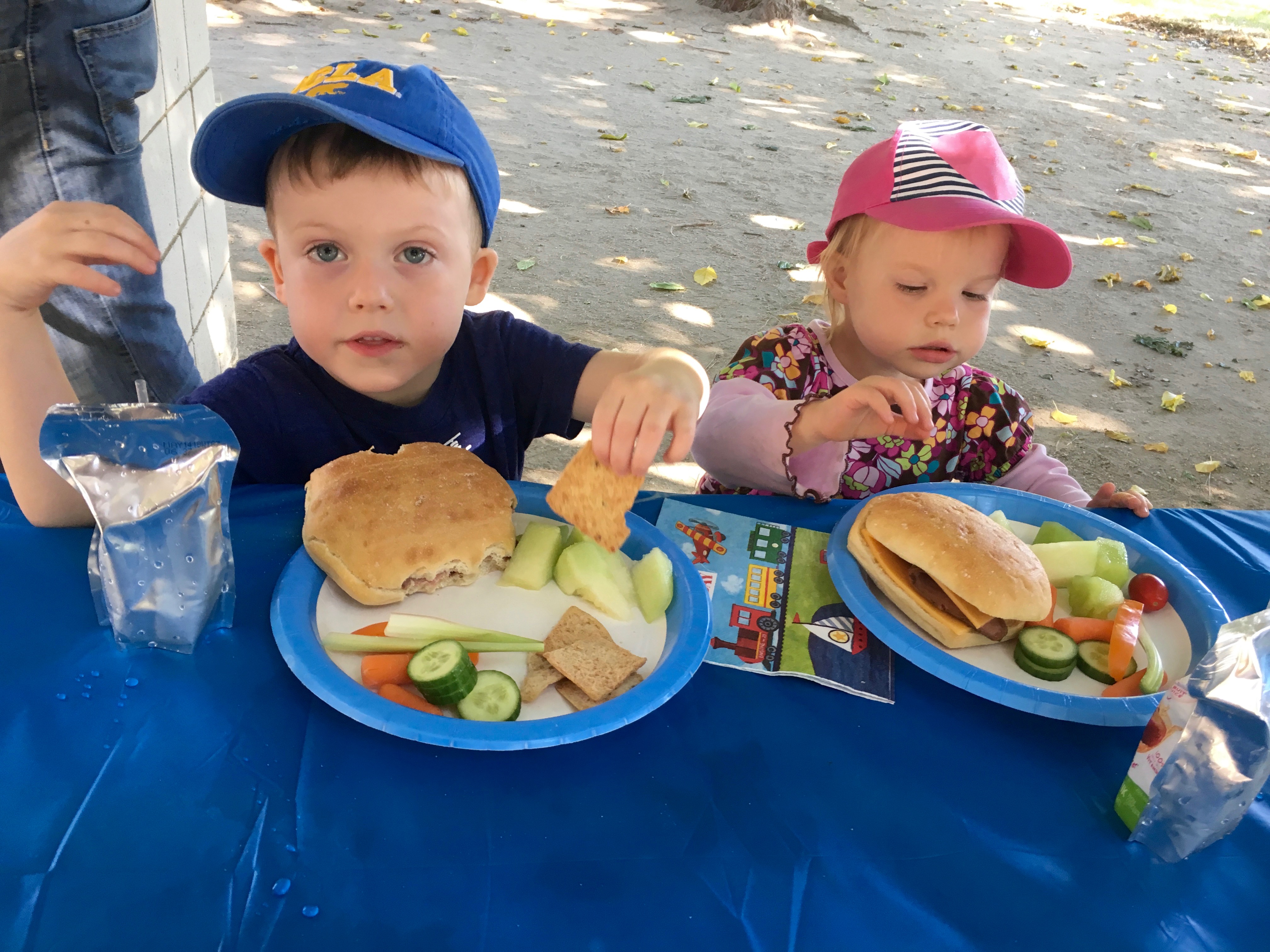 We went straight to a birthday party and then came home to relax for a second before deciding if we had the energy after naps to go to Brew Fest and the UC Davis football game.  We decided against both, opting for a tennis date instead.
It was gorgeous weather out, so I'm pretty happy with our decision.  And then we ran to the store for dinner ingreds.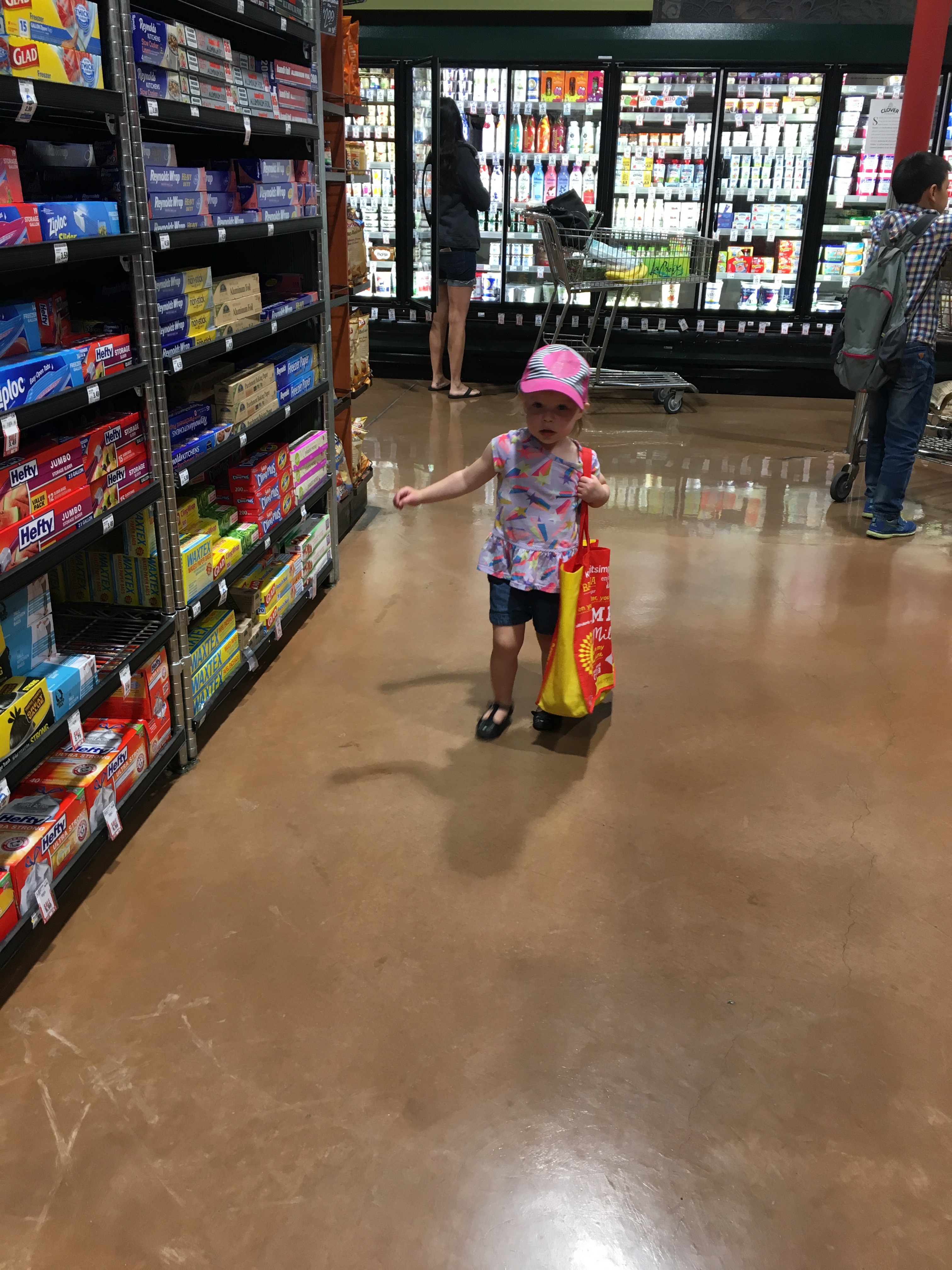 Oh this was my lunch BTW.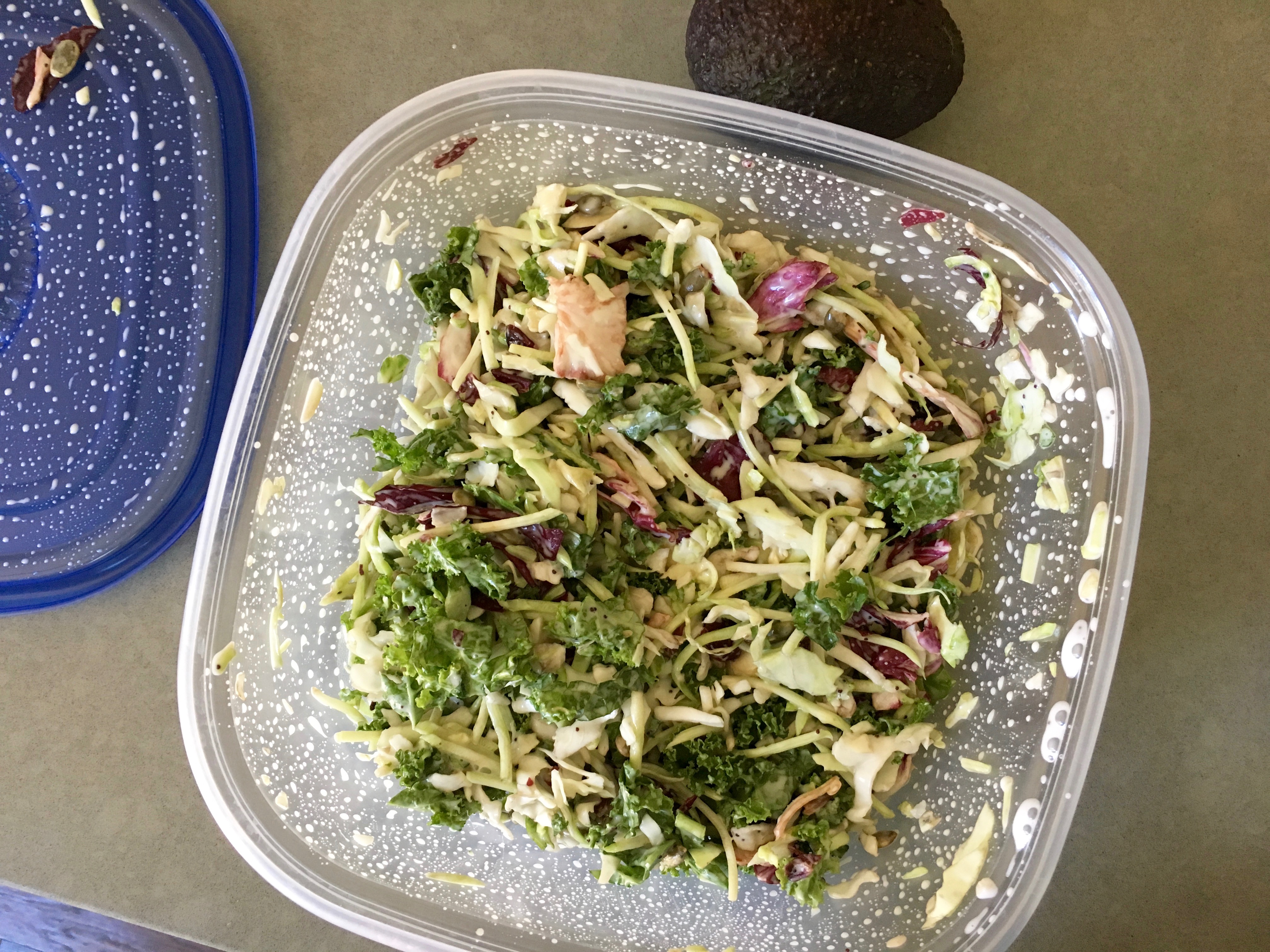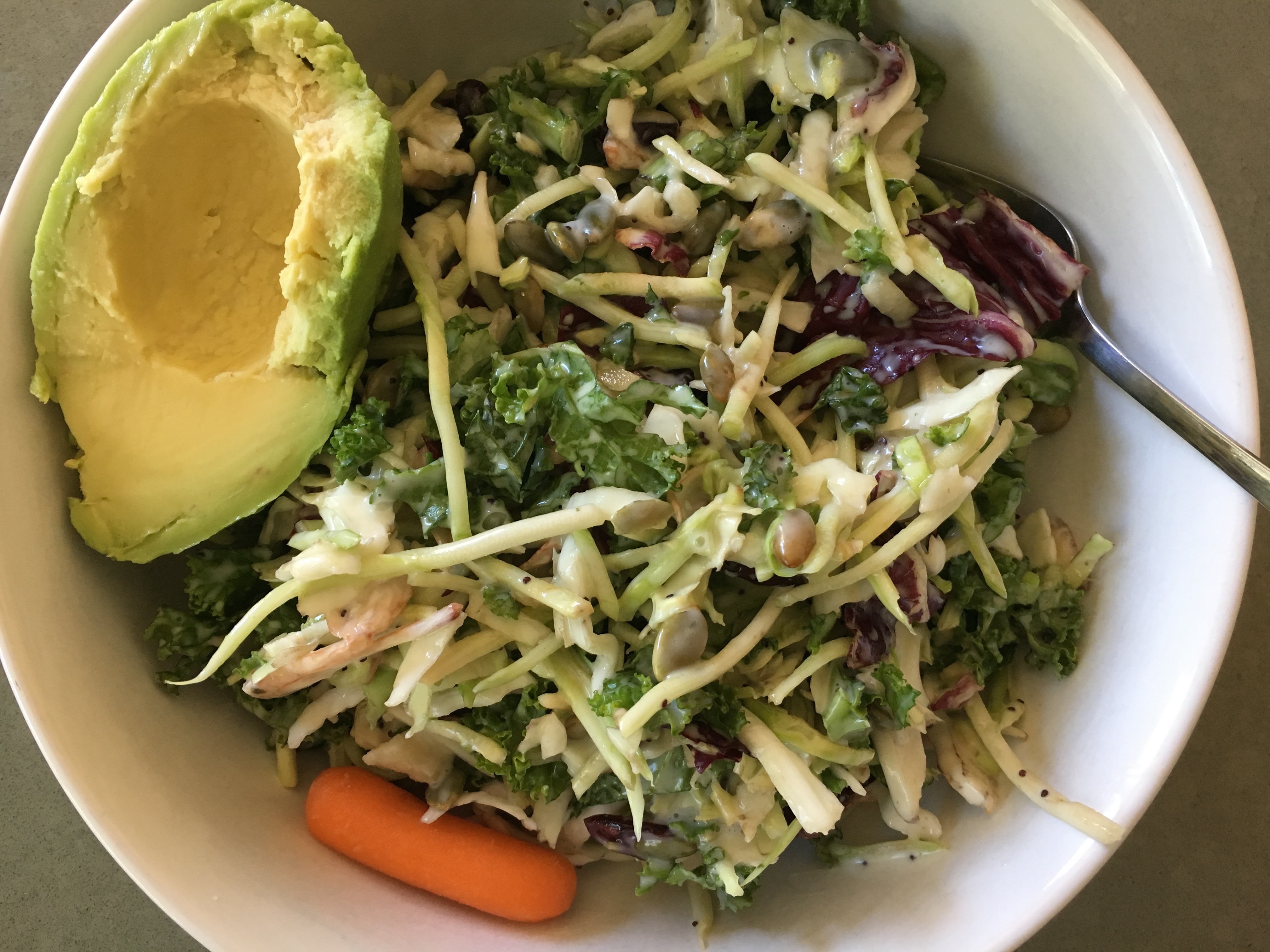 Sooooo, my parents gave me a little early birthday present.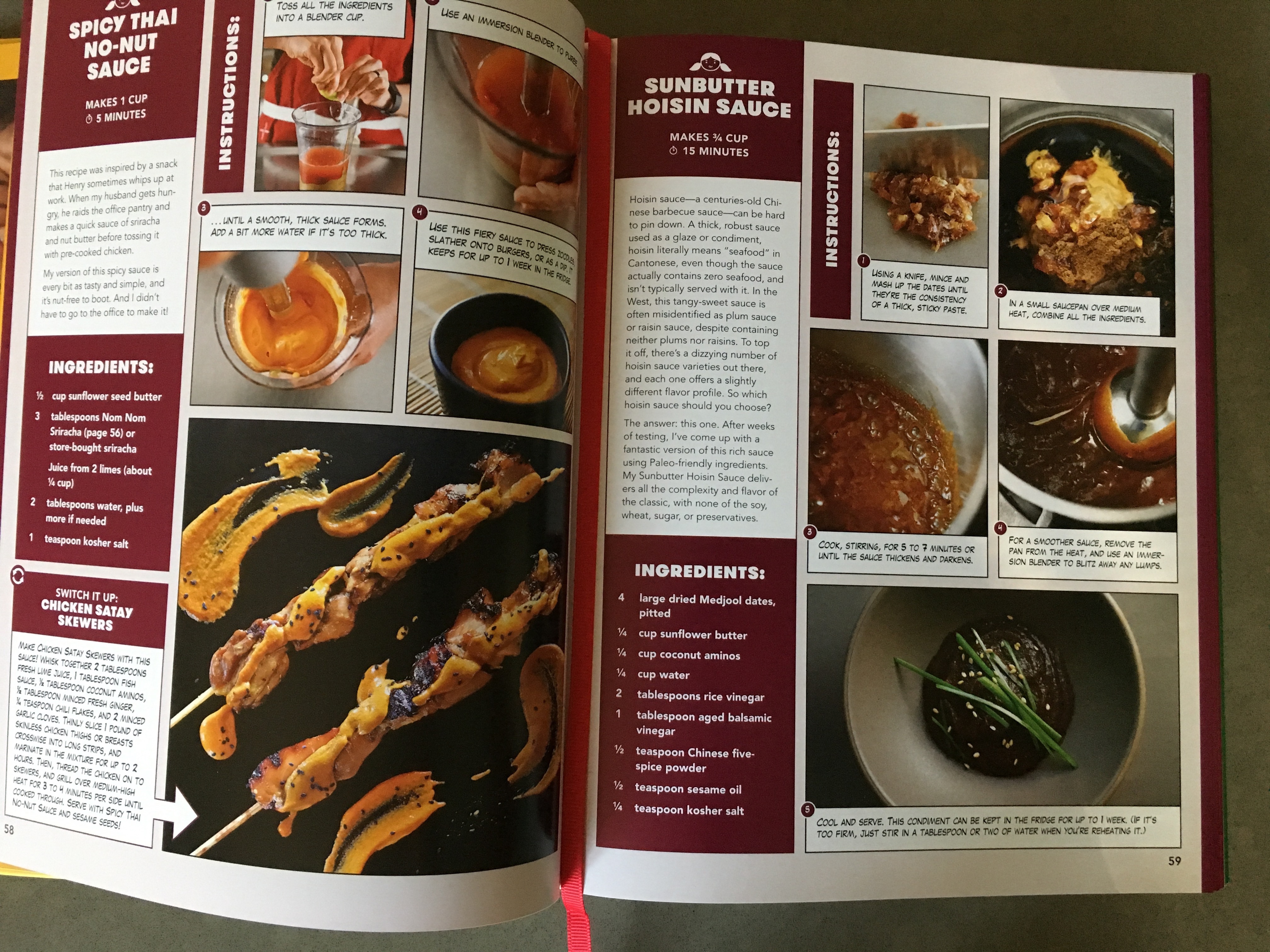 The new Nom Nom Paleo cookbook Ready or Not. And I haven't put it down since.  I immediately wanted to make everything in it.  So I started (small) with a sunbutter hoisin sauce to accompany the BBQ skewers we were already planning on making.  The best thing about these recipes is that they are all GF and DF.  And for this sauce, I didn't even need to go to the store – we had everything on hand!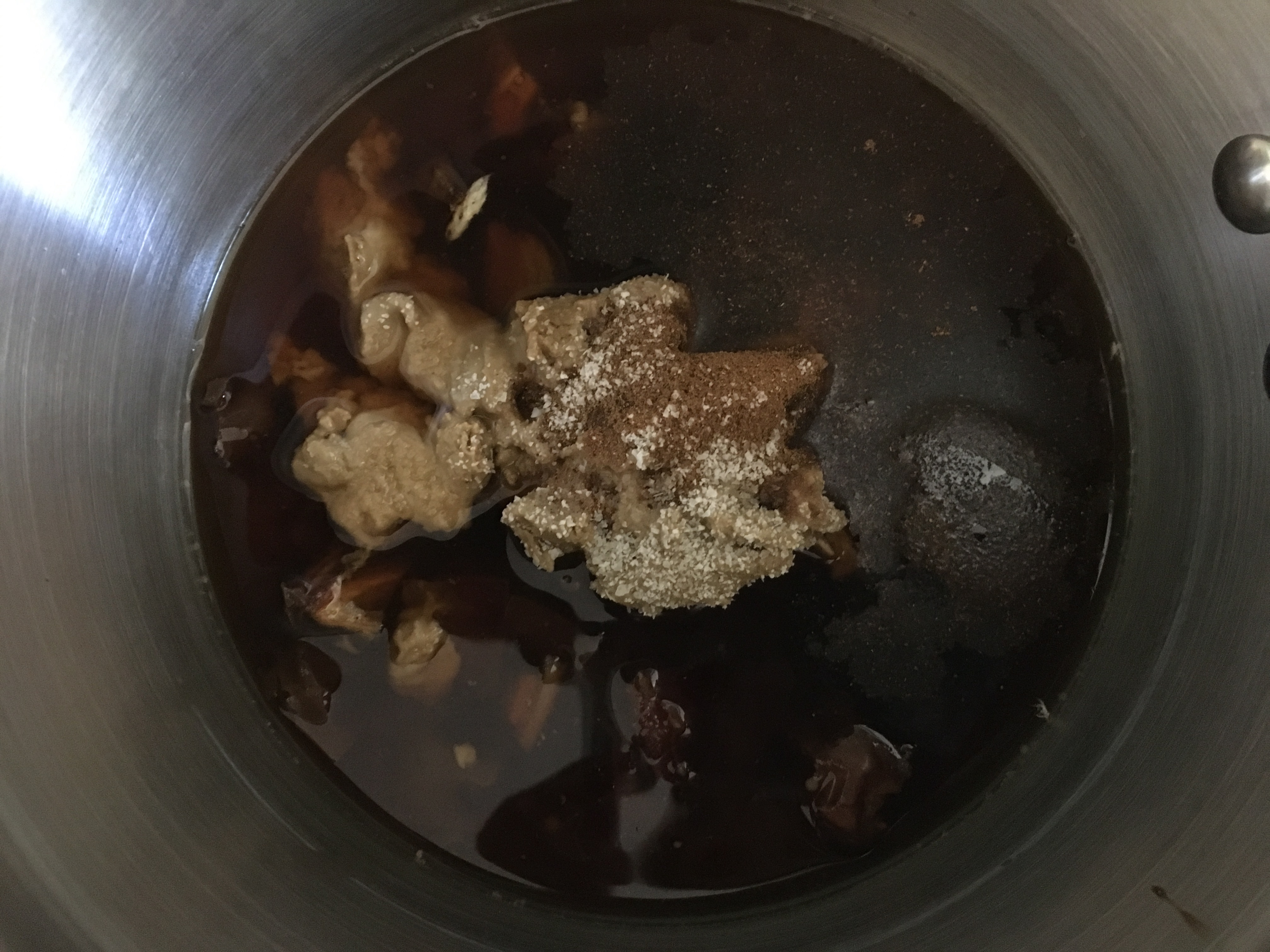 Dates get sticky and thicken that sauce right up!  Yummmmmy.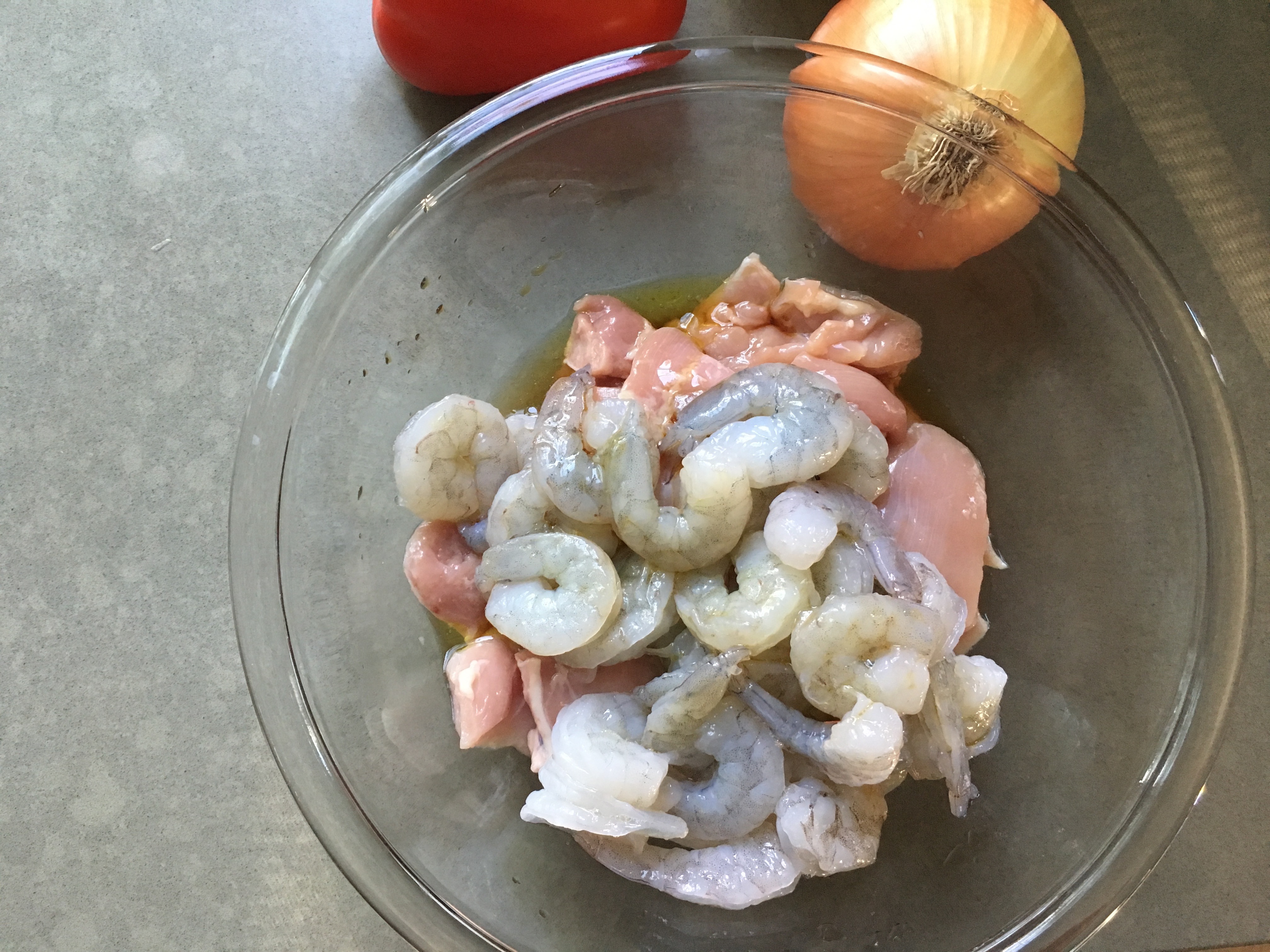 I also marinated the proteins in a recipe from the book.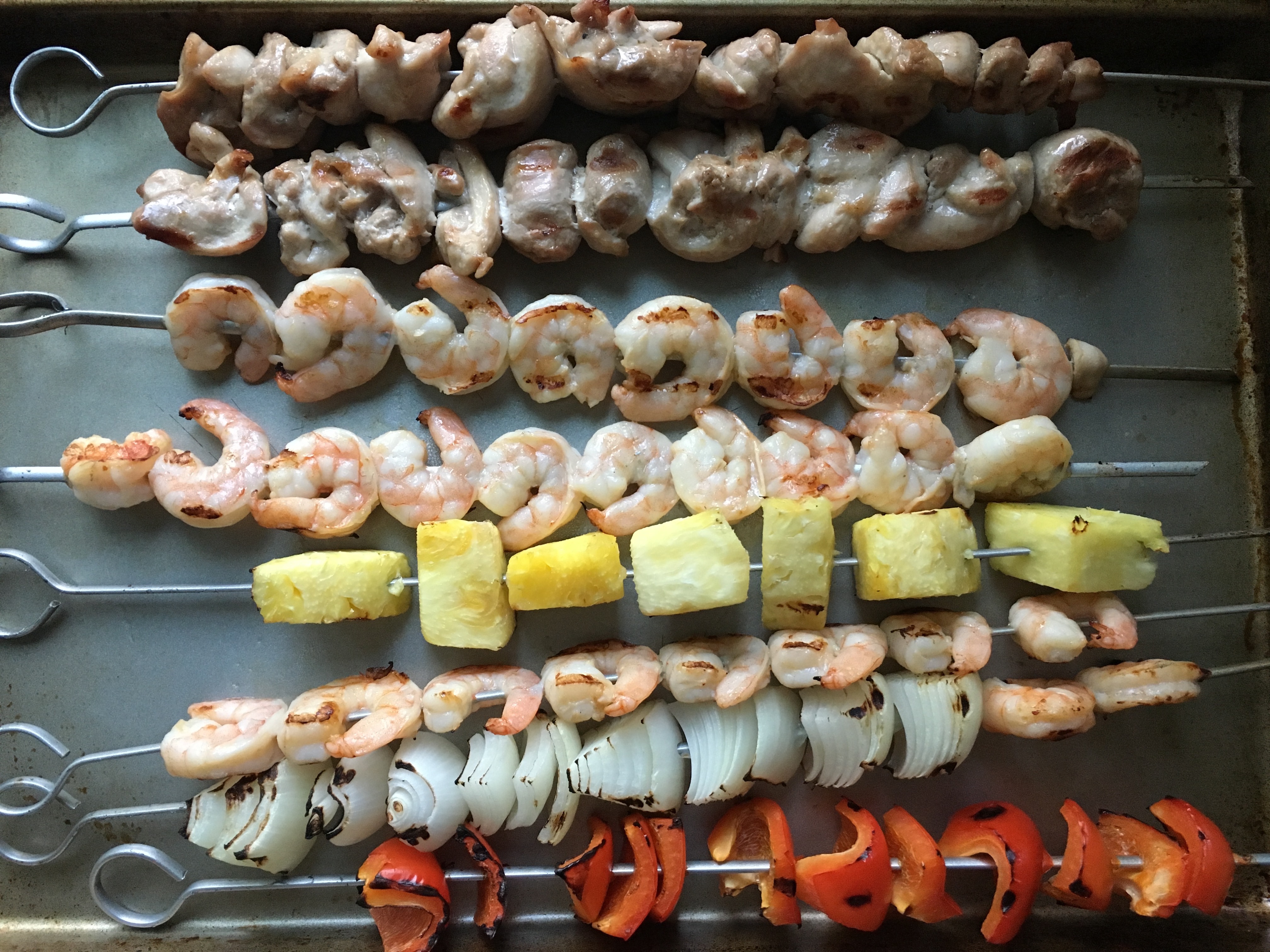 Kebab-ing the night away.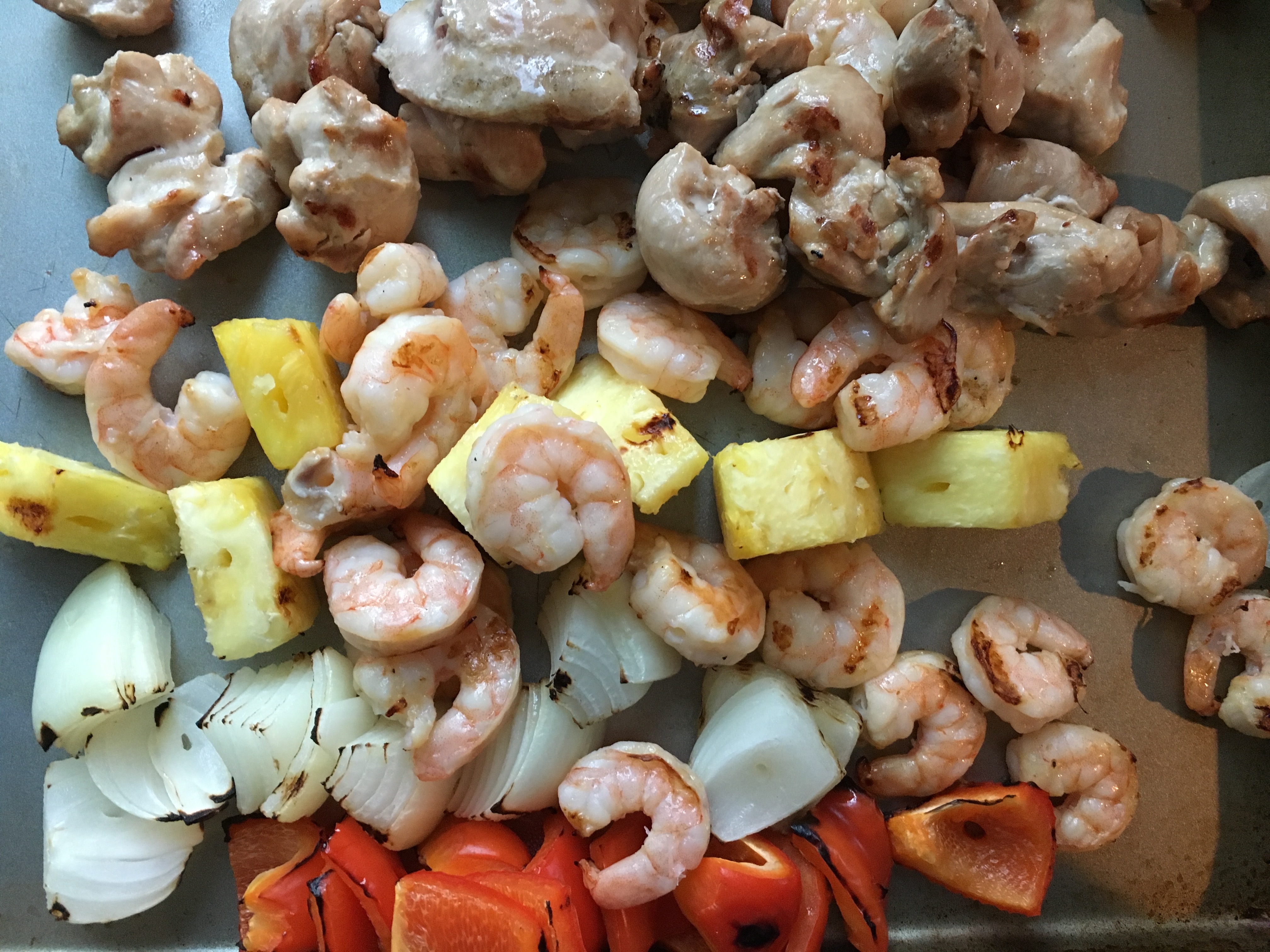 The onions were all for Kyle (and I made extra to use in a strata that I was making for him later).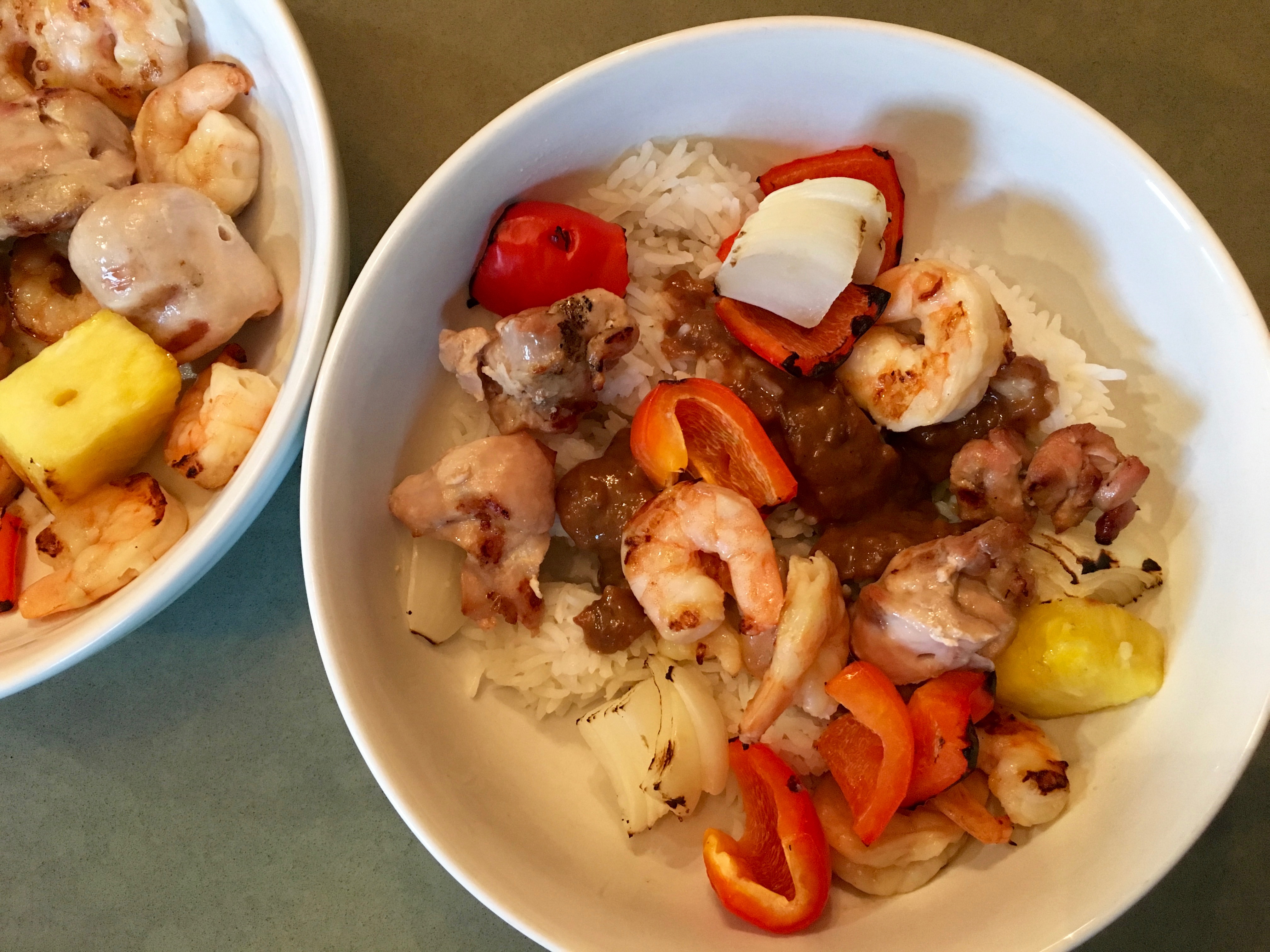 Voila!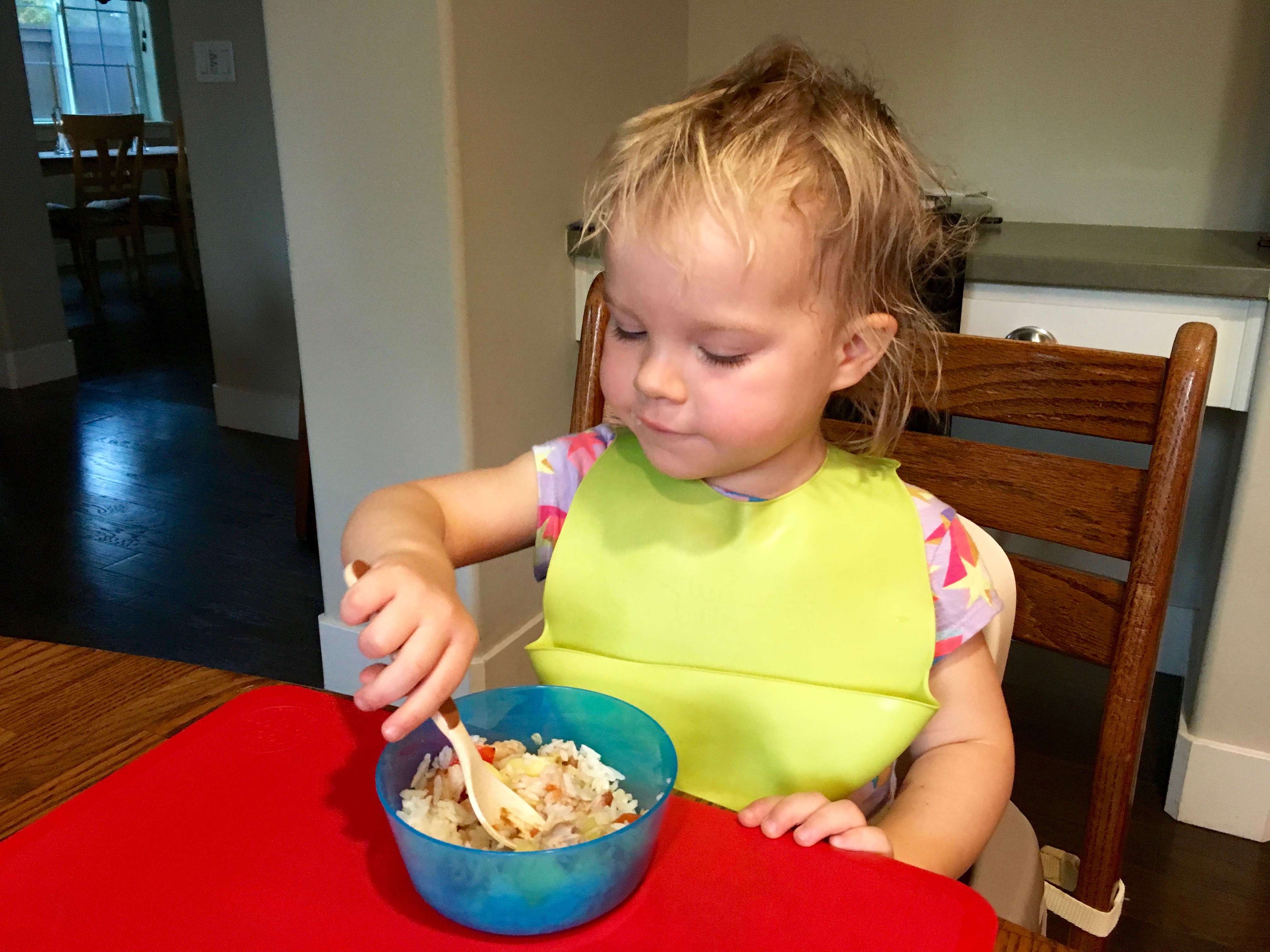 The kids were meh on the sauce, but I don't care, I happily doused my own dish in it all.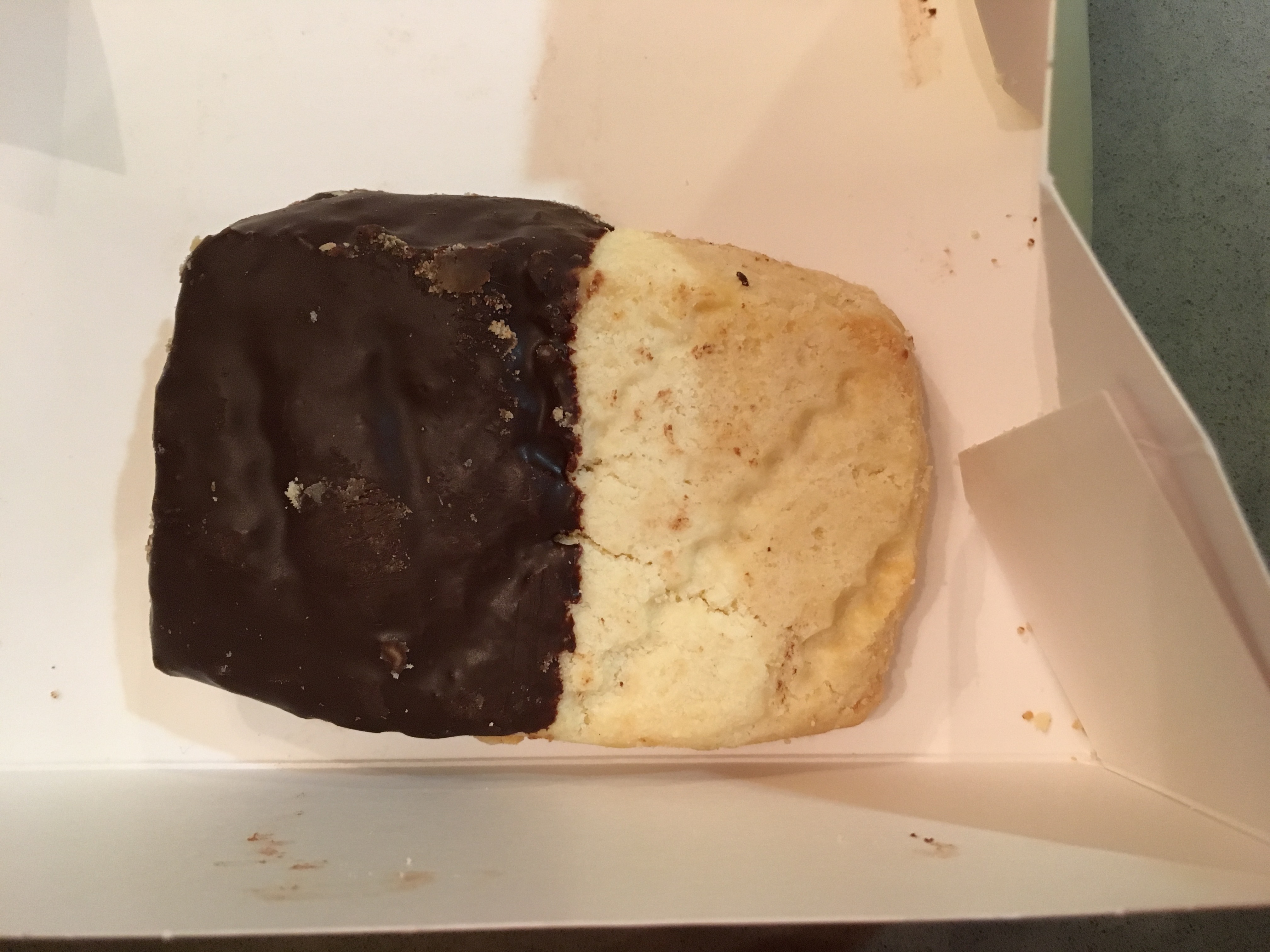 And then dessert!  Impulse shortbread cookie purchase at WF.  Sigh.  It's really dangerous going there after OIT.  I am usually starving and also riding a high from whatever progress we have just made…which lends itself to celebratory buys.  In this case, it was the cookie and the cashew milk.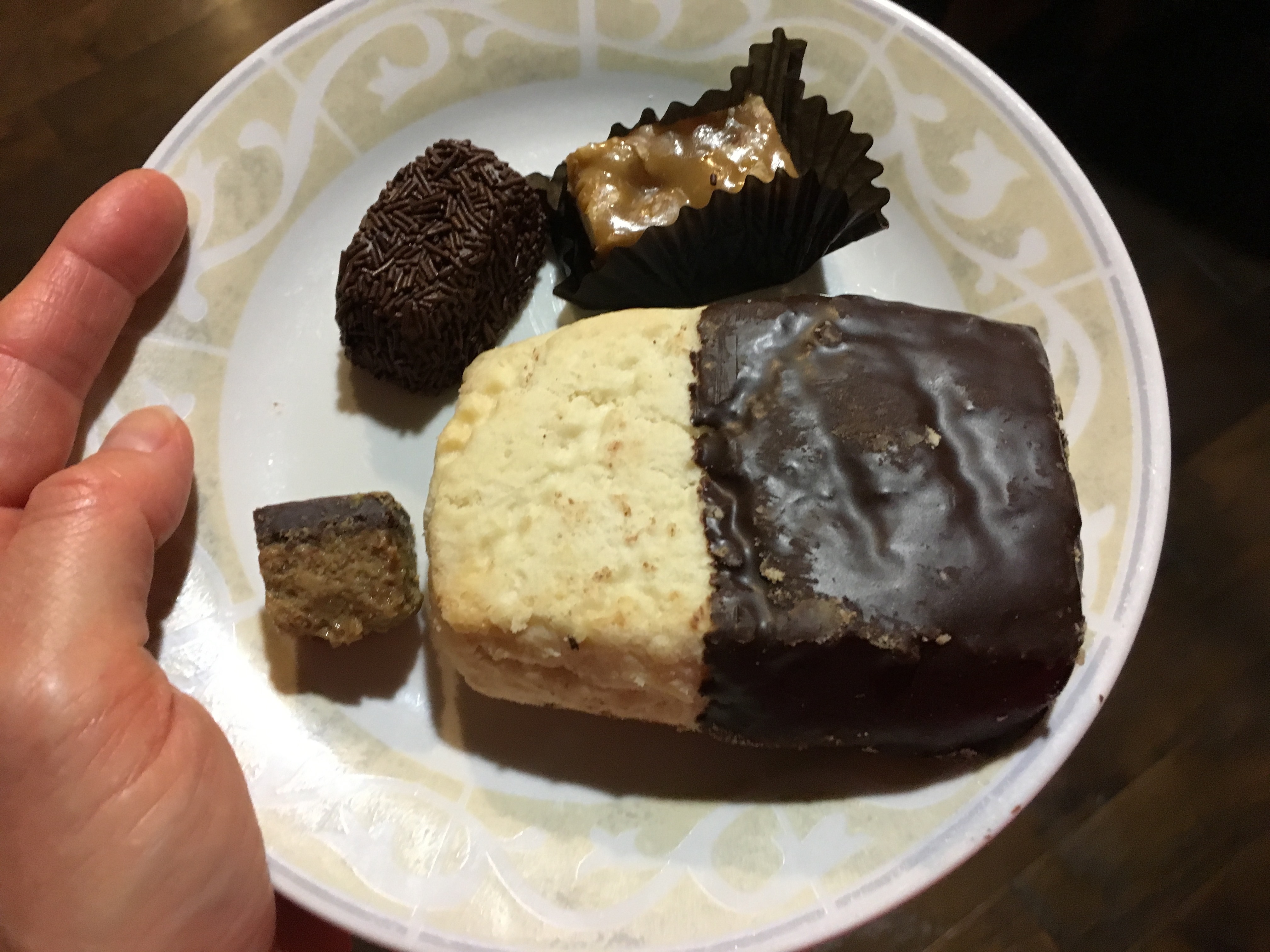 I had the entire thing (oops) and some See's.  Sugar load much?
More catch up posts coming soon.