Normally I like getting color into my meals – green being the most important, with oranges and reds close behind. 
This meal had none of that going on.  It was predominantly beige.  Presentation points – none.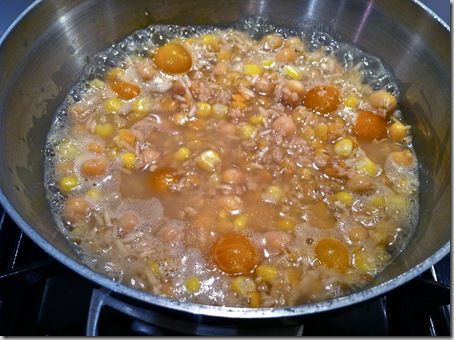 I was so short on time in making this meal, that I cooked the rice with everything else.  Including frozen corn, orange cherry tomatoes, and (already cooked) chickpeas.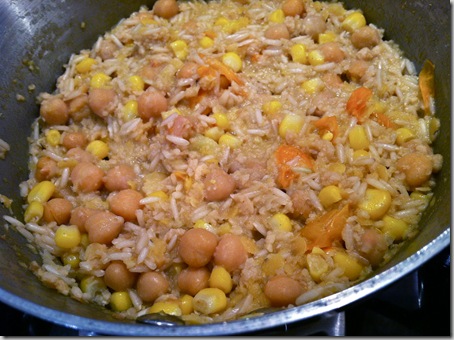 After the rice cooked, I added garlic infused olive oil, TVP and a dash of soy sauce (tamari).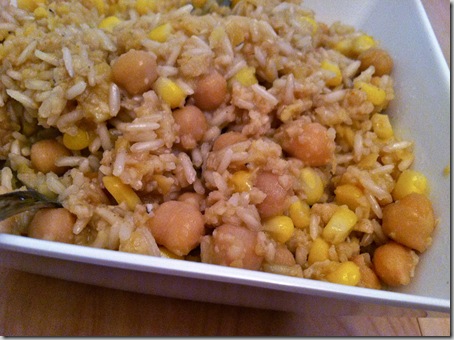 At least it had all the major food groups covered. 
I'm not sharing this as a recipe to brag about, it's mainly to show you guys that not all dinners are gorgeous or refined or planned out.  Sometimes you just have to scrounge and throw things in a pot and hope for the best.