I forgot to mention how my bar stash came to the rescue during our two hour tour through the Reina Sofia.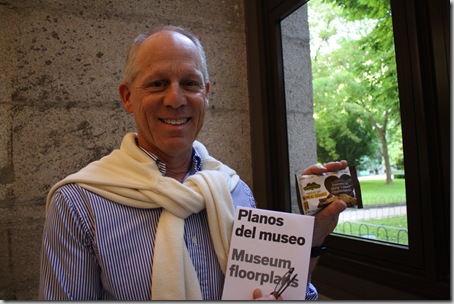 My dad's blood sugar was bottoming out, so he asked if I had anything on hand.  I always have bars on hand, especially when traveling to less veg-friendly places, so that's how my Corazonas chocolate chip oatmeal square met it's final fate.  It didn't hold him over long though, so it's a good thing dinner was on the horizon.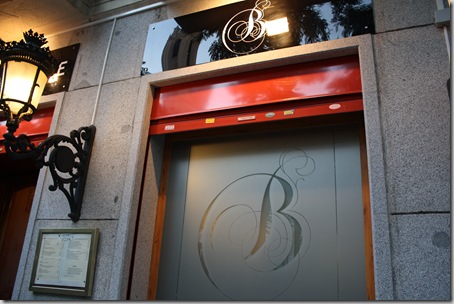 Balzac is a 10 minute walk from the museum (15 if you don't know where you are going).
My dad is a huge foodie and is responsible for finding this highly recommended (and award winning) gem.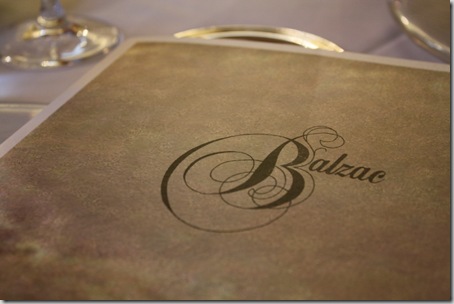 The ambiance is swanky and private, and the service is impeccable, so you feel like you're a baller from the moment you step through the door.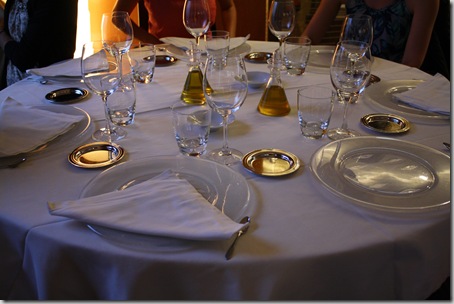 It was fancy enough that I considered setting the camera aside.  But then the food started to arrive and it was just too beautiful.
Even though this meal was from back in May, I have notes from my journal about each dish…
Once we were seated, my dad ordered a white wine that was light and sweet – perfect for vegetarian dishes.
I browsed the menu for dishes that could potentially be veganized and the list was short.  The staff was very helpful and tried to assist me in any way they could, including asking the chef about the dairy in various dishes.  Although they understood lactose intolerance, adding vegetarianism on top of that pretty much ruled out the entire menu.  Sometimes you have to just try your best and hope your body can deal.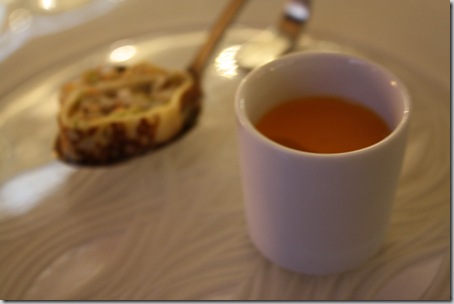 After we ordered, a chef sampler arrived at the table with gazpacho and a crab roll of some kind.
As I've mentioned before, I'm not typically a fan of chilled soups, but this was the first gazpacho I loved.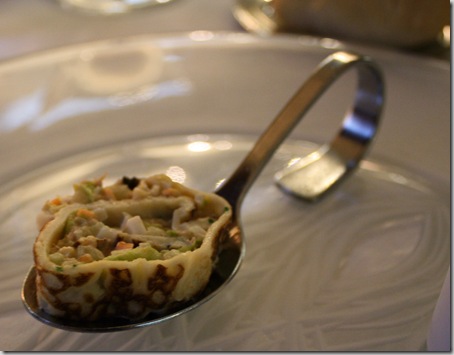 The roll was encased in some kind of crepe and had avocado & crab (and potentially dairy) in it.  In hindsight, I probably shouldn't have tried it.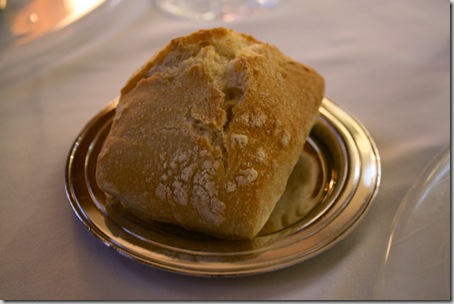 The bread was crispy on the outside and soft on the inside, just the way it should be.  And we had the best olive oils to dip it in!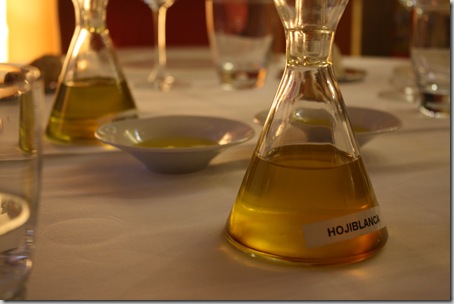 The hijoblanca was #1 in my opinion.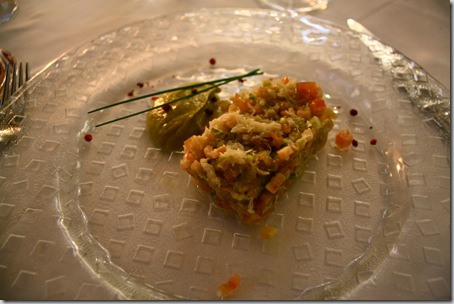 For my first course I got a tomato, avocado, & crab tartar.
There were way too many tomatillos and onions and stuff.  The red peppercorn flavor was overly dominant and the guacamole on the side was only so-so.  The dish needed more acid to contrast and give it some zing.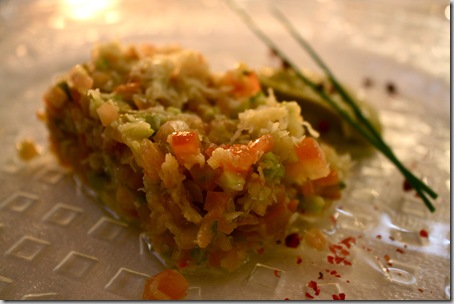 For my main course I got a Spanish omelet with codfish.  It was very very salty.  I love salt and I thought it was crazy salty, so that's saying something.  I don't mind how liberal with the salt the Spaniards are – I just pounded water to compensate.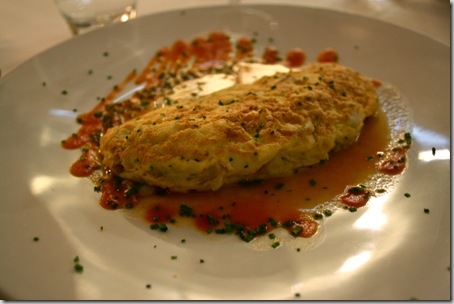 I polished my plate clean.
Some of the other entrees…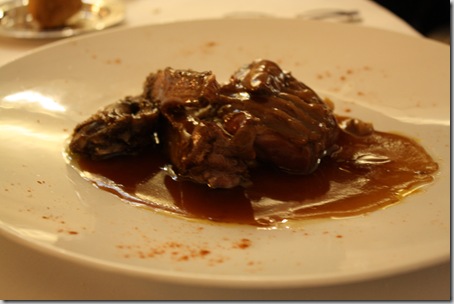 Rabo de toro deshuesado con láminas de berenjena y nido de patatas.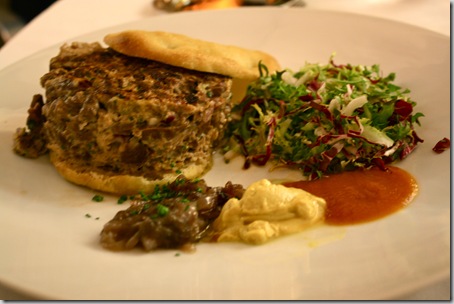 Hamburguesa de ternera de Guadarrama con pan de aceite y ketchup casero.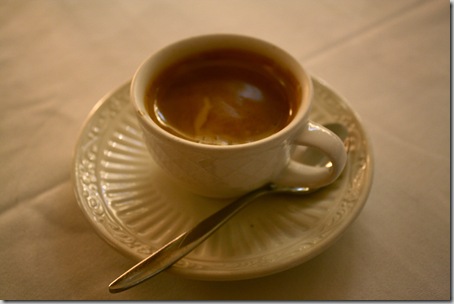 Following dinner I sipped on some cafe.  I asked if they had soja but there wasn't any available (even though I came to find out one of the waiters' daughters was also lactose intolerant).
We got a dessert plate for the table to share.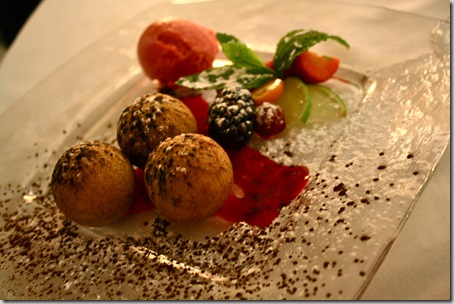 I tried a bite of the berry sorbet, but left the fried donut balls to the others.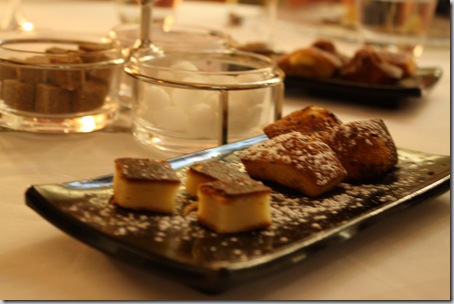 A few more mini treats came with the check, but at this point I was both full and concerned about how my stomach was doing with all the foreign food.*
For anyone going to Madrid, I highly recommend Balzac.  The service was the best we had in all of Spain (and the food was great too).
*If you forgot how this story ends, see the end of this post.