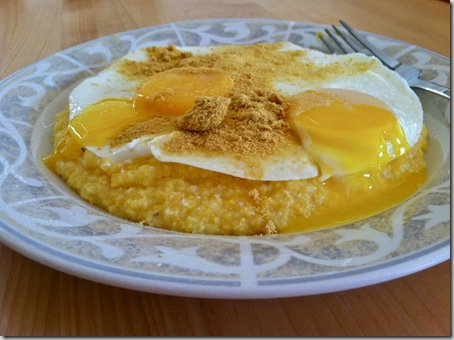 I don't know what the difference is between polenta and grits.  I think it has something to do with the type of corn used to make the meal, but I'm not totally sure about that.  Feel free to offer your two cents if you're wise to the culinary details.
I'm calling this polenta because it's on a plate.  Grits = bowl.  Polenta = plate.  Clearly I'm not a chef. 
I prepared it the same way I'd prepare grits, with a 2:1 liquid to grain ratio.  I used half water & half plain almond milk for the liquid portion.  Once they were cooked I plated them like so.
Next came the fried eggs.  Two to be exact.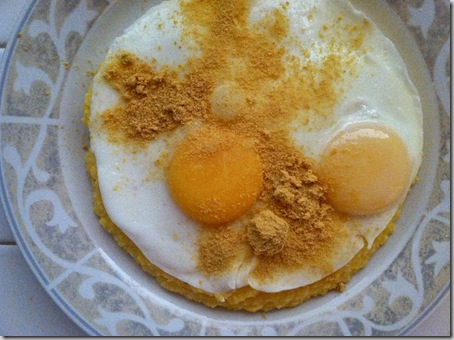 And then, the nutritional yeast and a dash of salt.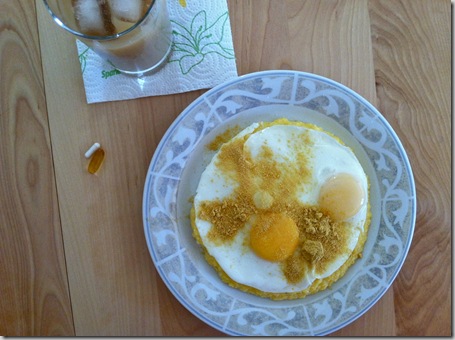 Served alongside iced tea, DHA, and folate.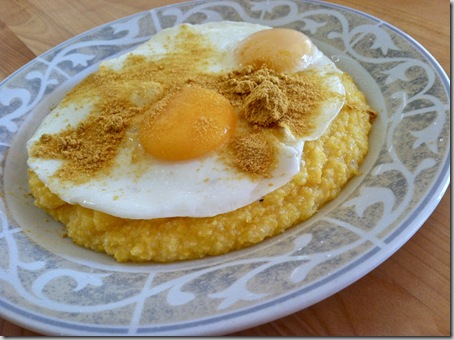 Ready to crck the yolks?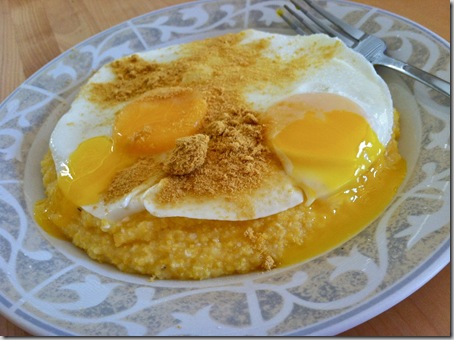 Love it.
Breakfast Polenta Plate
3/4 cup corn meal
1/2 cup water
1/2 cup plain almond milk
2 organic eggs
2 tbsp nutritional yeast
salt & pepper to taste
optional: avocado, tomatoes, salsa, etc.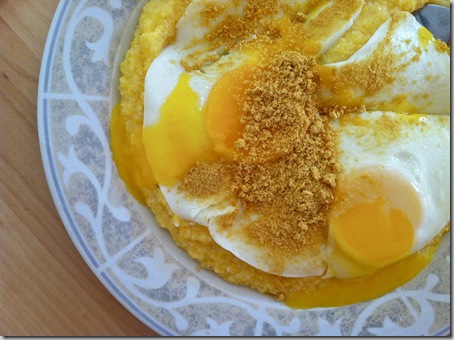 I ate it with a fork, but used my tongue to lick the plate in the end.  Normal.