It's been a long time since I did a "what I ate in a day" style post, but I feel like returning to my OG format for the a moment.  Here goes.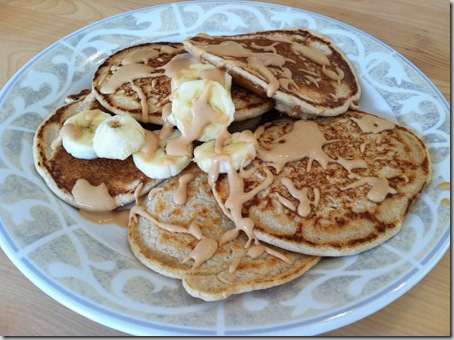 Breakfast: Vegan & GF pancakes (made with Bob's Red Mill mix and almond milk).  I didn't use any kind of vegan egg substitute, I just left it out.  I also used only almond milk (rather than the water/oil combo they recommended).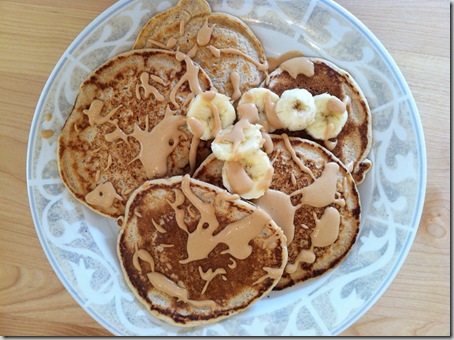 I topped it with warm peanut butter and banana slices.  Half the banana went into my mouth before it made it onto the pancakes.  Oops!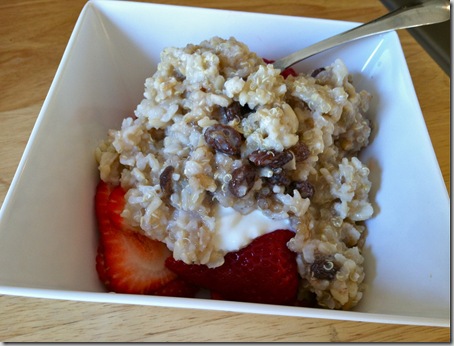 Lunch: Greek yogurt parfait with strawberries and cinnamon raisin quinoa & brown rice.
And since I can't leave well enough alone, I added unsweetened vanilla almond milk to the mix and created a creamy, fruity grain porridge.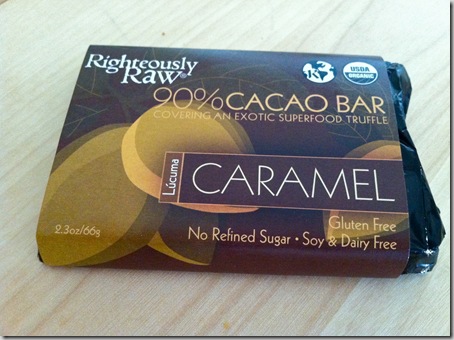 Snack: Righteously Raw 90% cacao caramel bar.  Holy yum.  I never knew lucuma could be so awesome.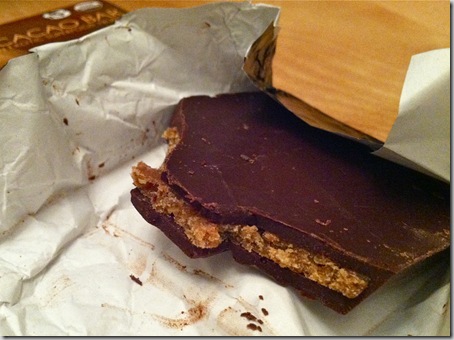 In my opinion, raw food has never been this good.  For reals.  Full disclosure, a friend tried this and didn't like it, so maybe my taste buds aren't 100% reliable.  It's not very sweet, but it's not bitter either.  It's nice and mellow.  I ate half.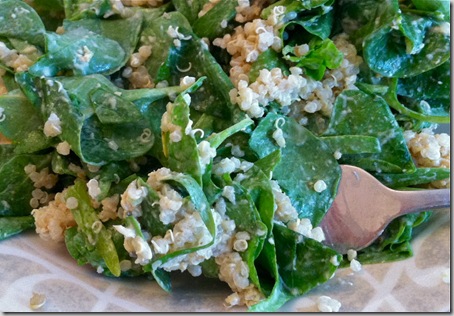 Dinner: Spinach salad with quinoa and Nature Boy vegan "chick'n" salad.
The salad is from my Philly return flight (since I completely over-packed my food).  I used the tupperware as a shake-n-bake container.  I added a tiny bit of Bragg's aminos and olive oil.  It made sure the spinach and quinoa got completely coated in protein goodness.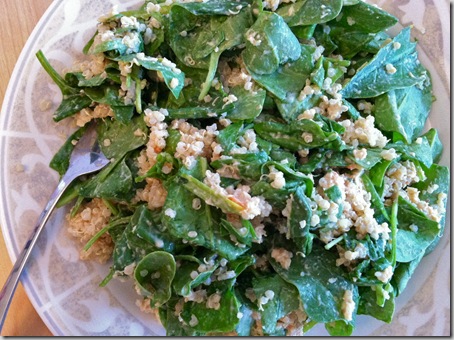 I actually had two servings, which means I consumed a few lbs of spinach total.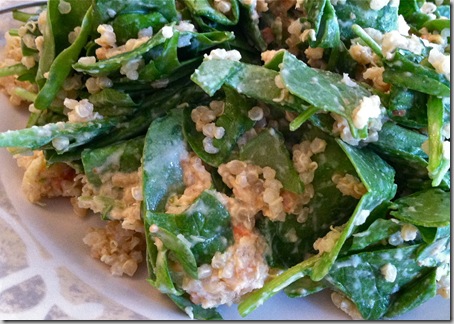 Sorry Kermit, it's actually pretty easy being green.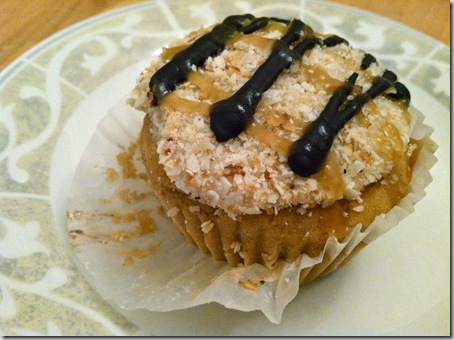 Dessert: Samoa cupcake from Sweet Freedom Bakery.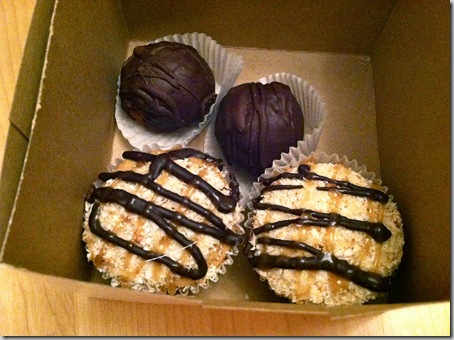 Pretty impressive that these treats made it all the way back to my fridge from PA.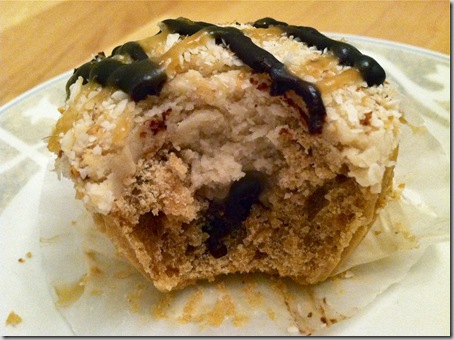 It's probably not surprising, but Samoas were my favorite Girl Scout cookie.  Chocolate + Coconut + Caramel = Dessert trifecta!  And the fact that it was vegan, gluten free, soy free, etc. makes it all the more impressive.
The inside was full of caramel which oozed out when I bit into it.  Ummmm, kinda amazing.
There you go.  A full day of food.  Voila!
Elise May 16, 2012 "chicken" spread, bob's red mill, bragg's, coconut, greek yogurt, peanut butter, quinoa, raw, spinach salad, vegan cake, vegan cookies Read more >