Here are some updates on how it's going feeding a toddler with allergies (since I know several mamas like these posts) and he seems to be thriving.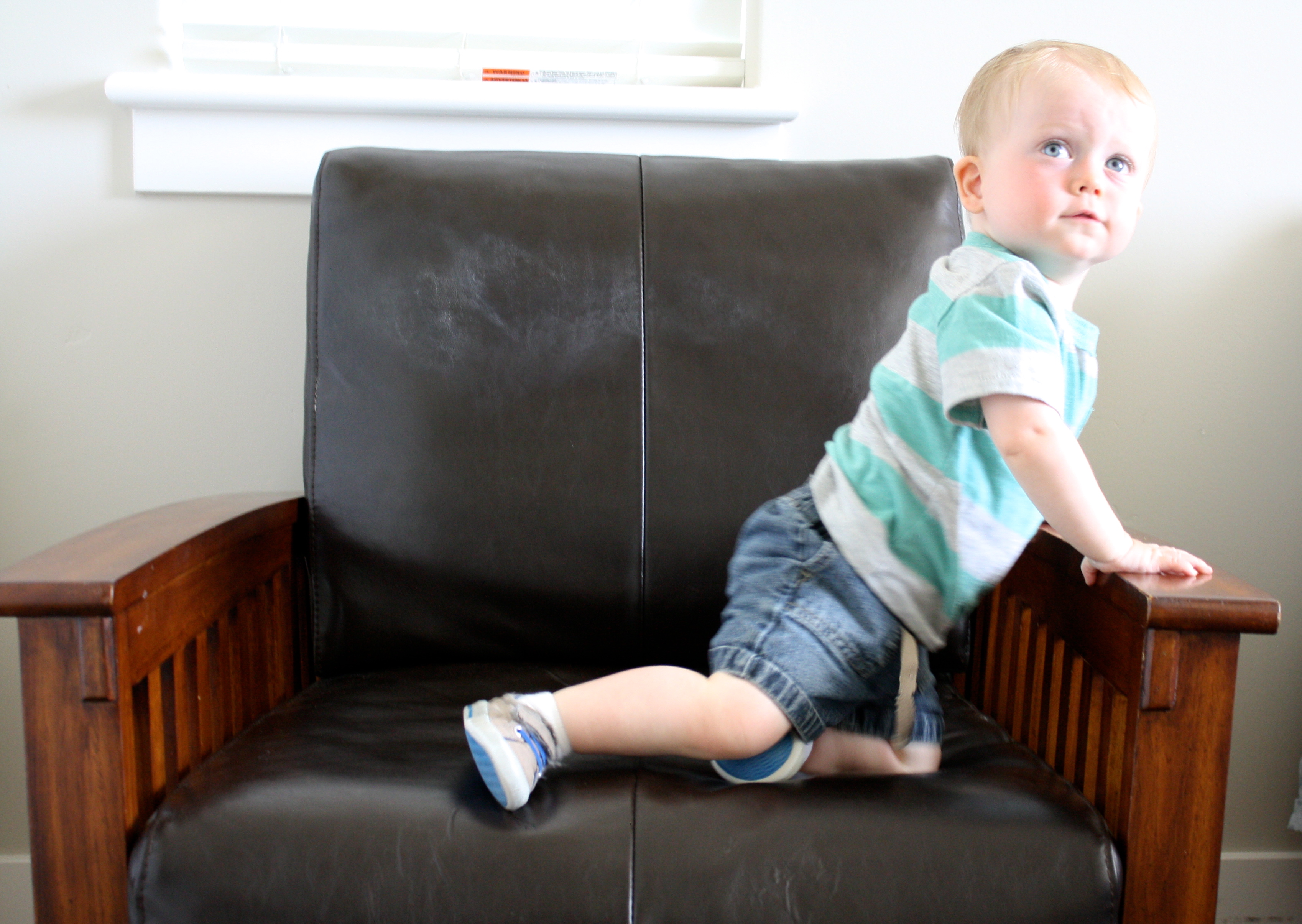 I snuck beans into my child's diet and they weren't even baked or blended into something making them unrecognizable.  Nope.  I simply changed the texture by roasting them and voila!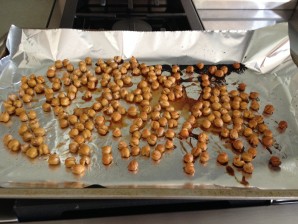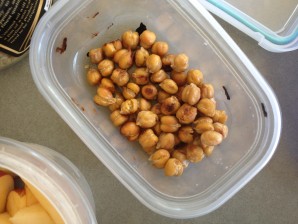 The kid eats beans.
For now. 😛  (there are a few ways to roast them but I did 450 degrees F x 25 minutes just tossed in a little olive oil)
Like I mentioned in a previous post, this is very exciting for me because it is a possible gateway drug bean to many others.  And now that we have successfully introduced a few seeds safely, I'm feeling pretty good about the plant based protein options in his diet.  Fingers crossed this continues and we can keep adding in more vegan items.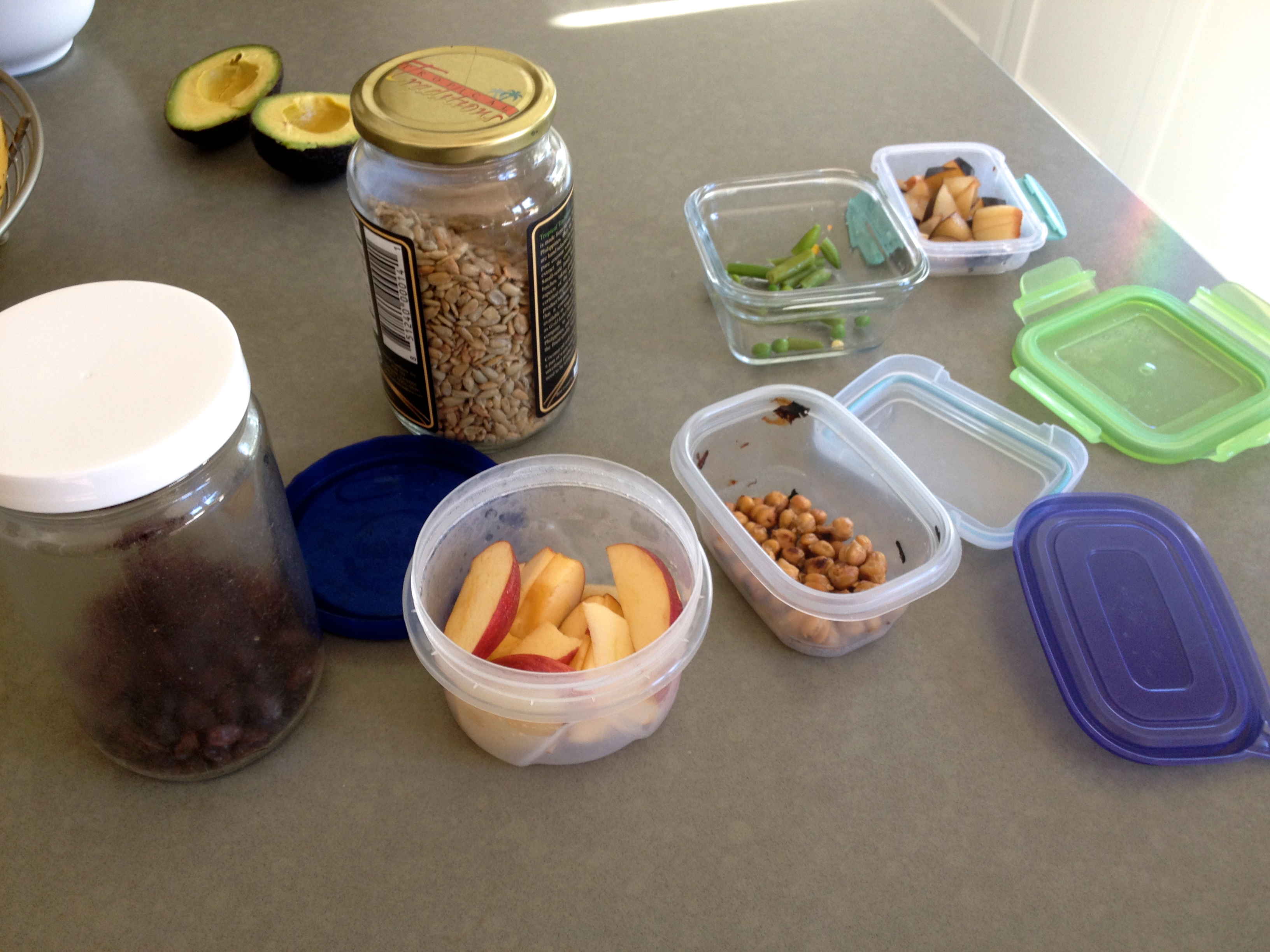 This is an average spread.  He is still going through ravenous phases and I swear he grew overnight last week.  And while teething slows his appetite down, he's still a pretty good eater even as his grill fills in.
Plums are a big favorite at the moment, and he'll eat blueberries by the pint.  Pending his mood, there's not many fruits he will turn down.  Veggies are hit and miss.  He doesn't like greens in his eggs anymore (and picks around them) so I'm thinking I'll blend them and make it impossible for him to avoid them.  Hopefully he doesn't turn up his nose at green eggs altogether.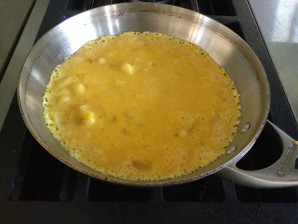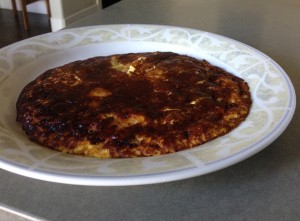 I made this banana pancake a while ago which looked awesome to me, but he wanted none of it.  I happily devoured it with sunbutter on top.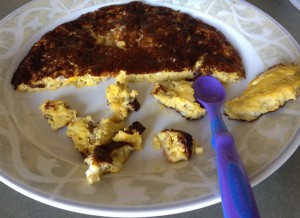 It was just mashed banana and eggs – two things he loves – but nope.  No interest.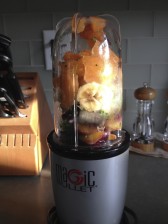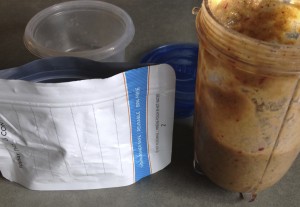 Still making pouches weekly.
The best thing about these is that appearances don't matter so I have a tupperware that I keep in the fridge specifically for fruit discards.  So those last few grape halves or banana slices he doesn't want (etc)…collect over the week and then I blend them all together (with frozen broccoli or something else green) and have a big smoothie puree that I add to pouches as we need them out and about.  No waste, no how.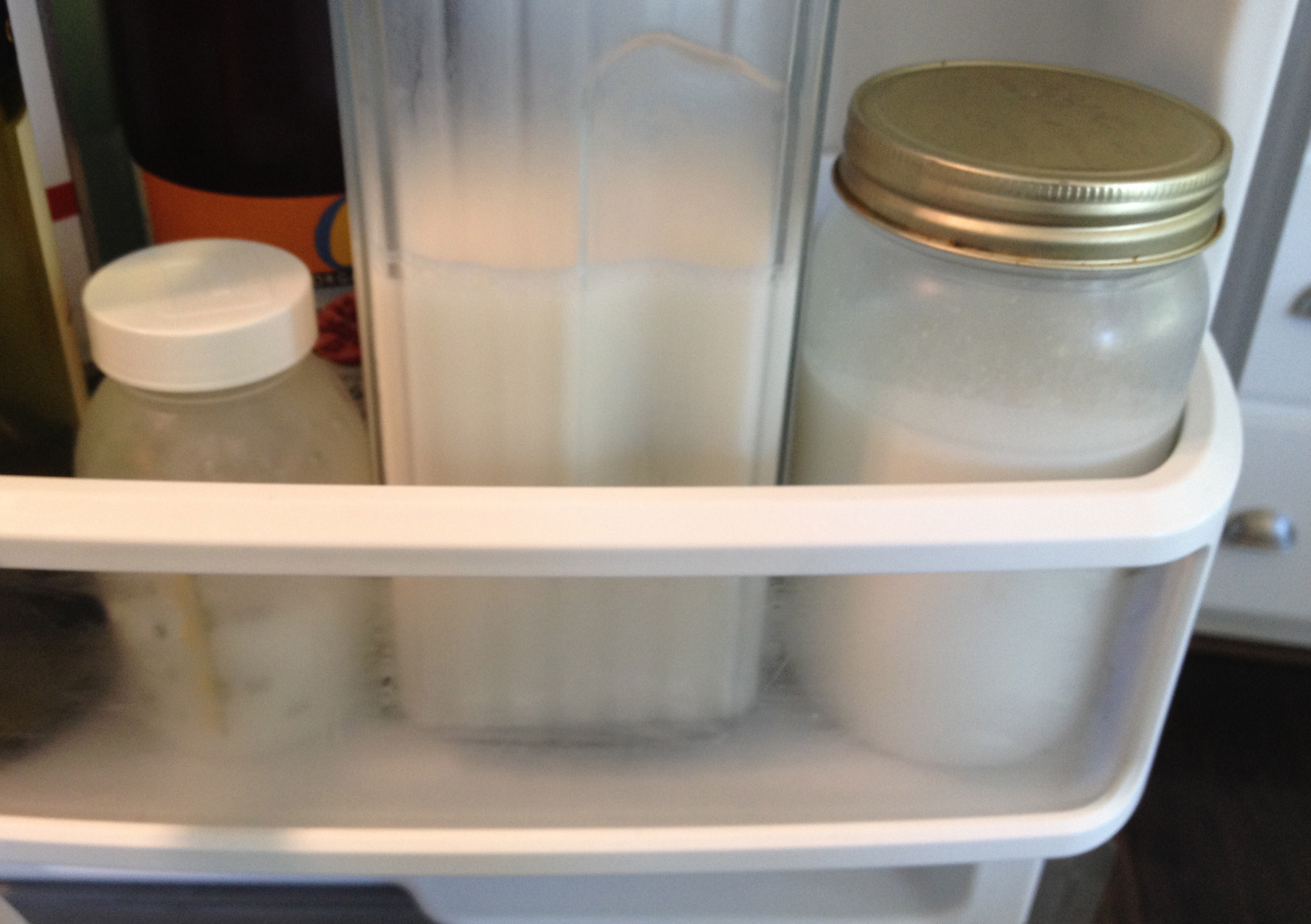 Still making hemp milk weekly, too.
The only thing I've changed in my technique since this post is I bought a nut milk bag.  It makes the process even faster and it literally takes me no time to do it now.
I will say, though, that hemp milk doesn't hold his appetite very well so I mix it with (canned) coconut milk to get in extra fat and calories.  That way he gets the protein from the hemp and the other macros of the coconut milk.  And still no gums, thickeners, stabilizers, etc. because the coconut milk I use is only coconut and water.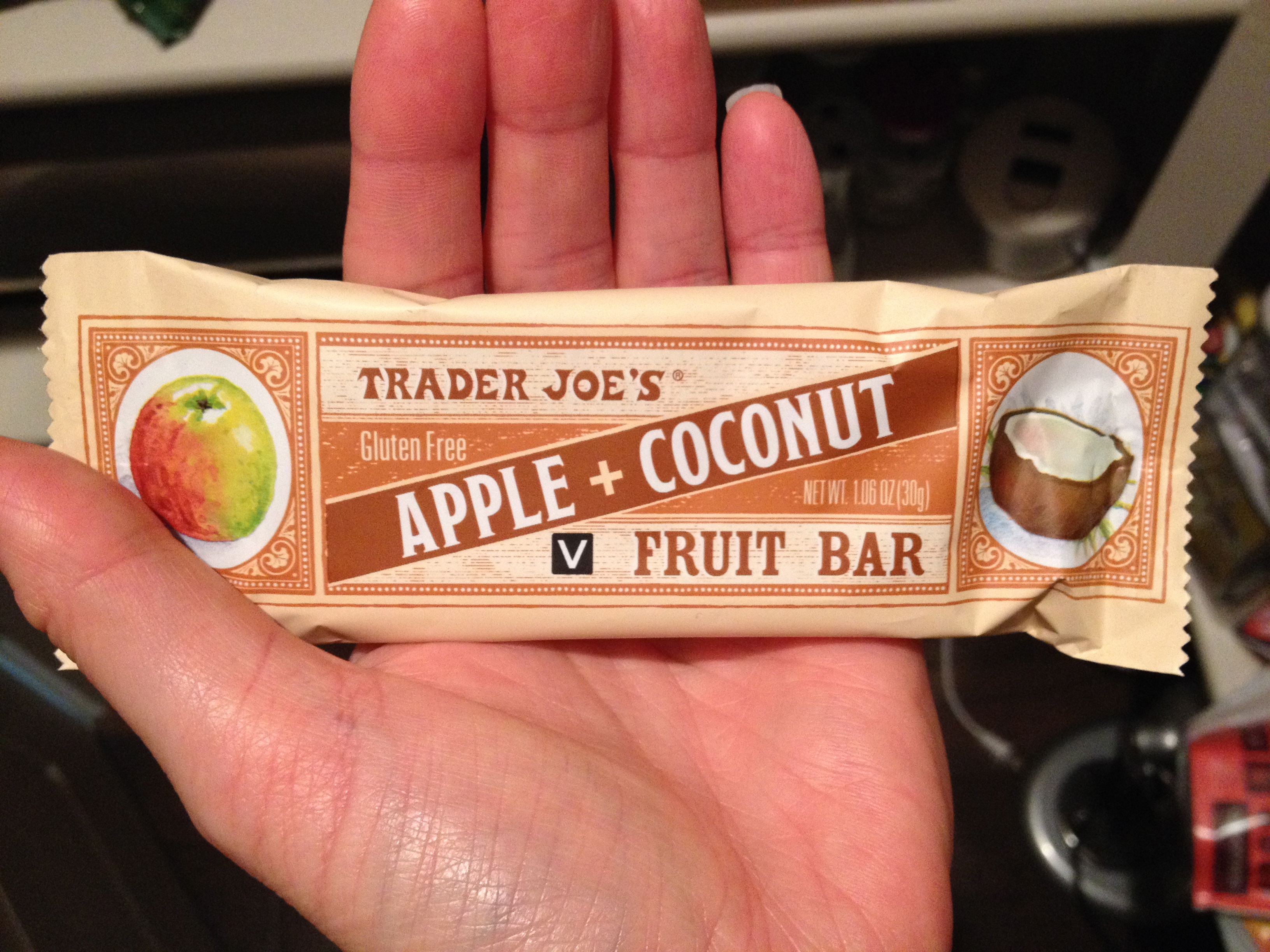 And last but not least, a new snack option!  I had written previously about these 2 ingredient bars, but they since got a new flavor and it's also a winner.
And regarding the "may contain seeds" label on the package.  Here's the reply I got from Trader Joe's:
 Hi Elise,

Thank you for contacting us! The "May contain seeds" statement you are inquiring about that is printed on our Trader Joe's Apple Banana Fruit Bars, is a warning for possible seeds that are in the fruit used. It is not referring to allergens.

There are no chia, sesame or hemp seeds in the facility that manufactures this product.

Thanks again,

Nicki K.
Trader Joe's
Customer Relations
Elise July 17, 2014 chickpeas, coconut, coconut milk, trader joe's, Uncategorizedallergy, baby Read more >