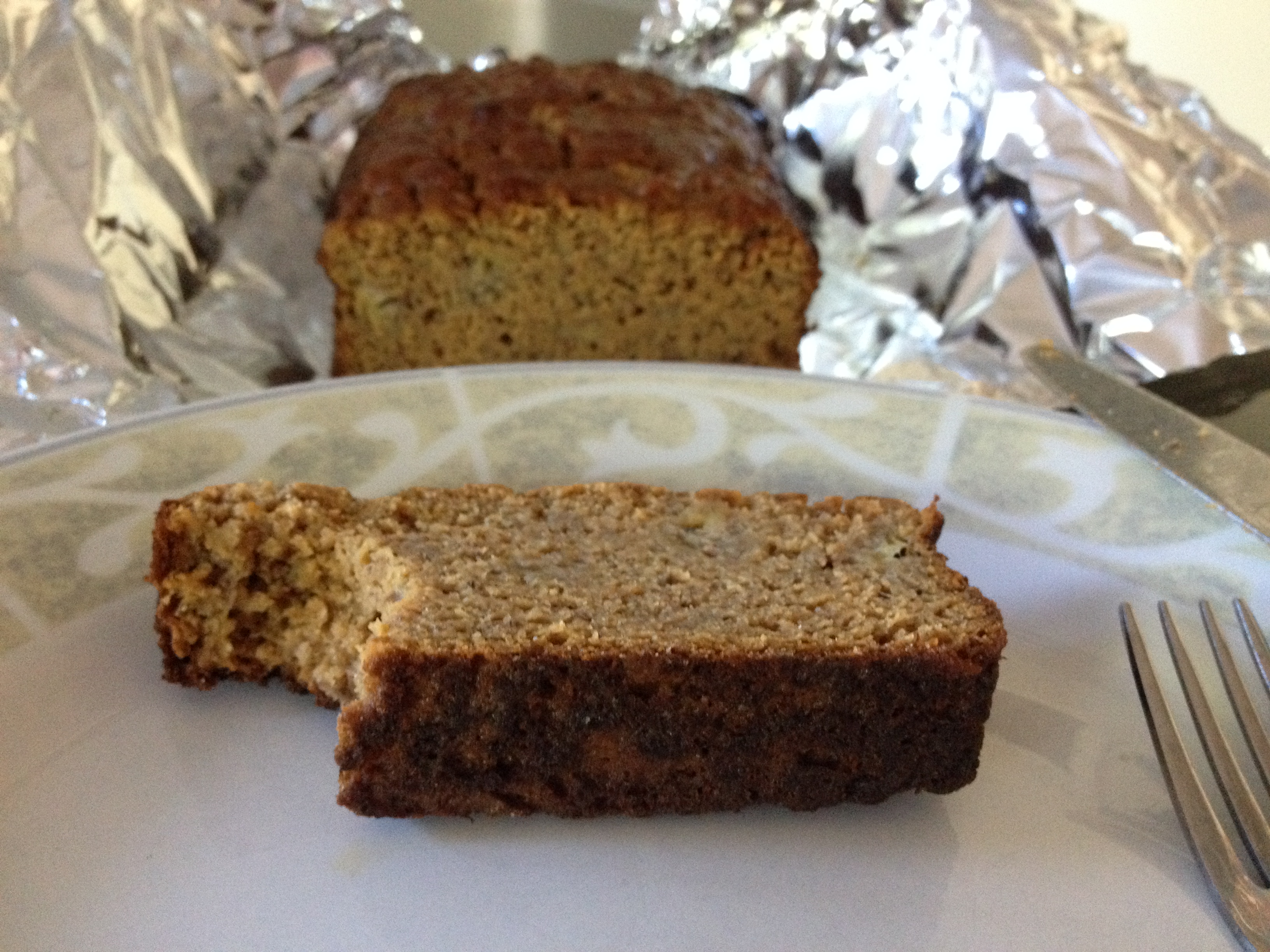 If you want to make 1 1/2 loaves of banana bread (one large, one small) here's the recipe.  Alternatively, you could make one loaf and some muffins.  Not sure how the cooking time would vary for those but I'm just throwing it out there because I made this recipe and it had too much for one loaf but was still perfect and definitely worth sharing.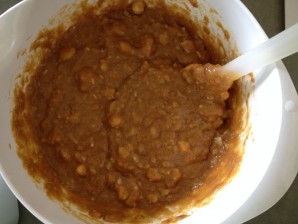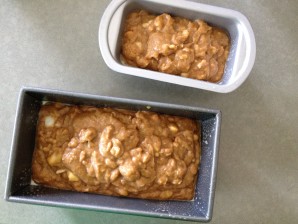 Rather than applesauce as a sweetener, I used molasses.  It's subtly sweet but the body treats it way different than sugar.  Almost everything I bake I make suitable for pacman and while I don't mind giving him natural sugars, I'd like to keep his palate free from the sweet stuff as long as possible.  He eats HEAPS of fruit so I'm sure he's getting enough glucose to run his engine all day long.  Best avoid him turning into his mama (I don't know when the last time I decided to forgo dessert was, but it wasn't in 2014).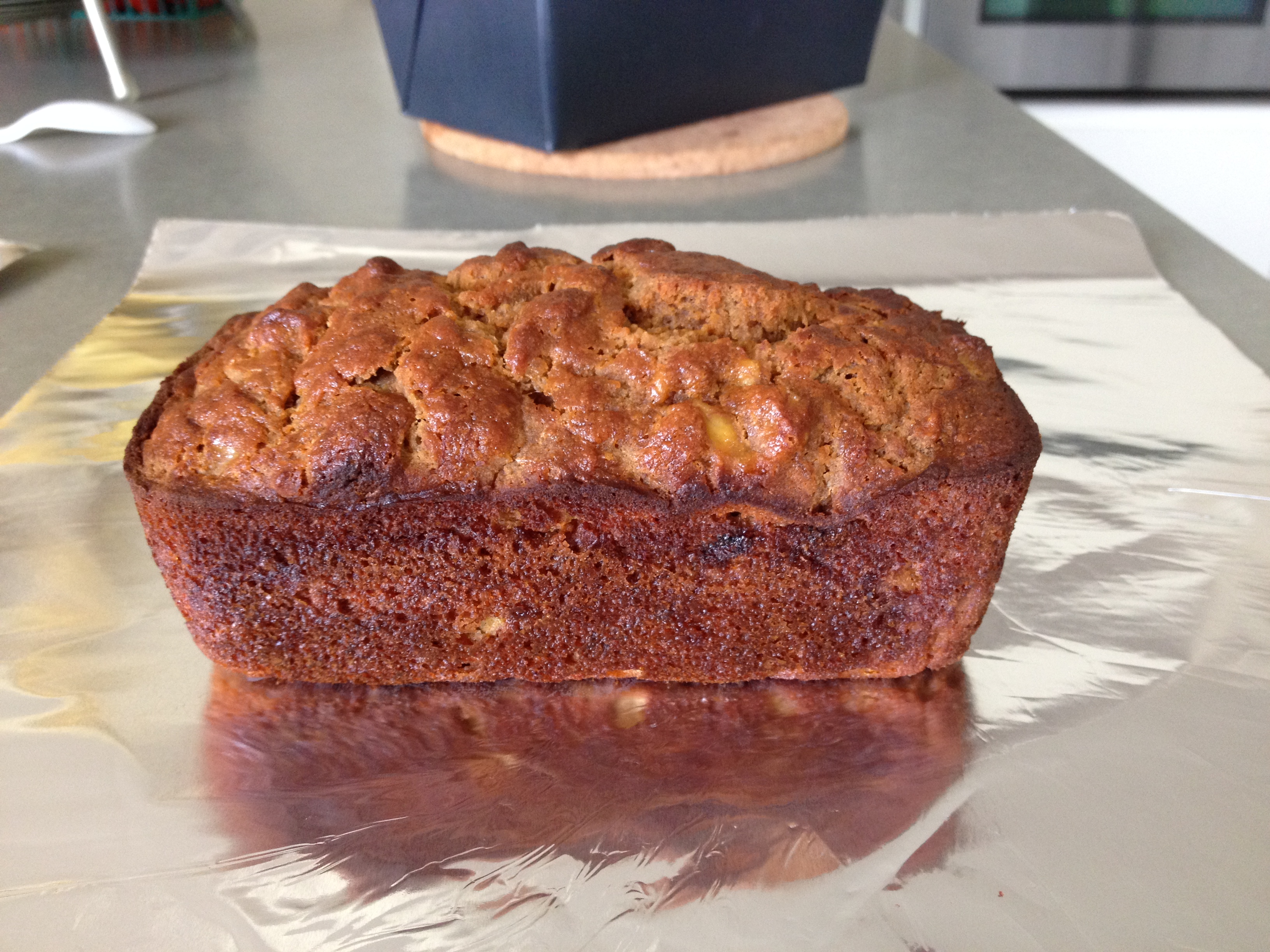 Anyway, the bananas are (obviously) sweet too, so there's really no need to add any sugar to the recipe.  It's delicious as is.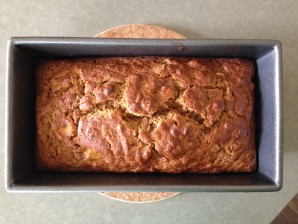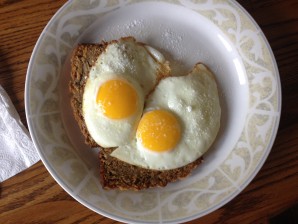 Gluten Free Molasses Banana Bread [nut free, soy free, dairy free, gluten free, sugar free]
Ingredients:
5 ripe bananas, mashed
5 eggs

1/3 cup melted coconut oil

1/3 cup molasses

2 tsp vanilla

1 tsp cinnamon

1/2 cup (packed) coconut flour

1/2 cup all purpose GF flour (I used TJ's)

2 tsp baking powder

1 tsp salt
Directions:
In a large bowl, combine wet ingredients (bananas, eggs, oil, molasses, vanilla), until uniformly mixed.  Then add in dry ingredients (cinnamon, coconut flour, GF flour, baking powder, salt).  Again, stir to combine.  Pour into greased baking dish (large loaf and small loaf/muffin tins).
Bake at 350 degrees F for 50 minutes (or until a toothpick inserted in the center comes out clean).  Muffins may not take as long.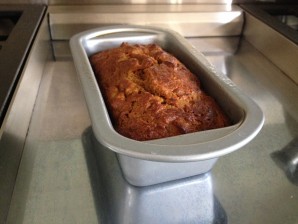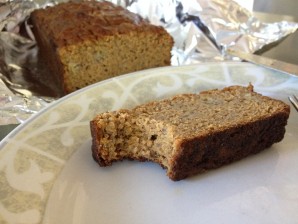 Enjoy 🙂
Elise July 19, 2014 banana, coconut, molasses, trader joe's, Uncategorizedallergy, recipe Read more >