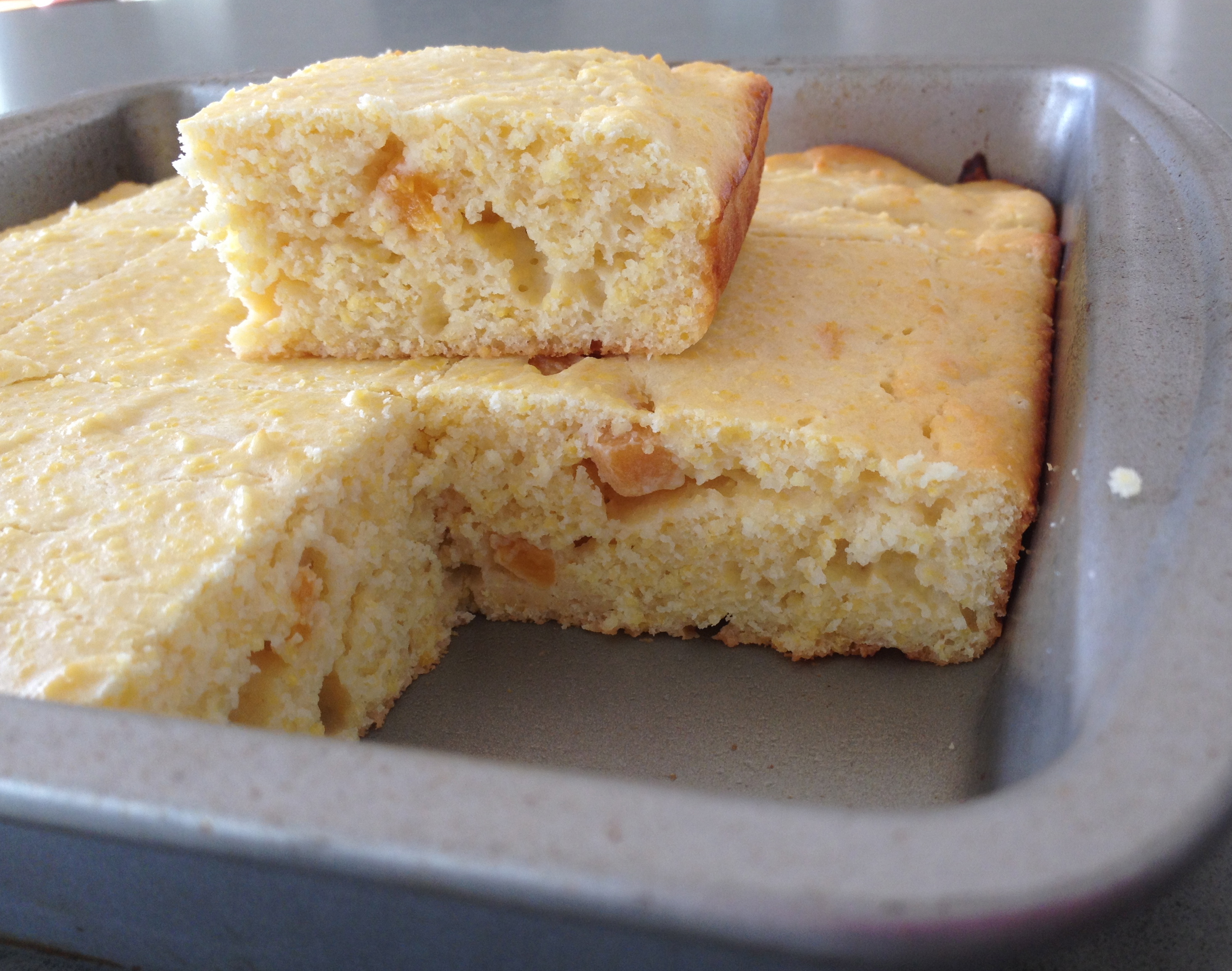 I came up with this on the fly last week after realizing too late in the day that we were out of plain almond milk and very low on cornmeal.  Necessity is the mother of invention though…orrrrr…in Elise terms…being cheap and desperate will lead you down different paths than your ideal route.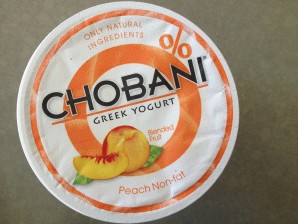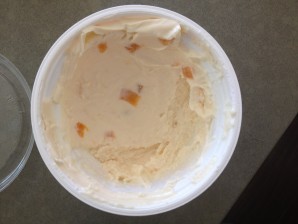 But I made it work, and I wrote down what I used in case it was decent and (shocker) it may be my favorite cornbread recipe ever.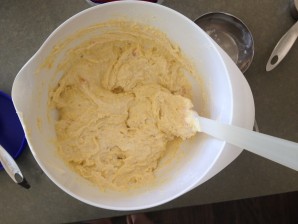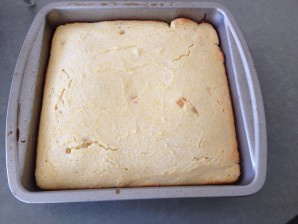 Sweet Peach Cornbread [gluten free, soy free, nut free]
Ingredients:
3/4 cup corn meal
1 1/2 cups GF all purpose flour
2 tsp baking powder
1 tsp salt
1 1/4 cup peach greek yogurt (~12 oz)
2 eggs
3 tbsp olive oil
[optional tweaks: add in 1/2 tsp red chili flakes or chopped jalapeños for a kick // use bacon fat or garlic infused olive oil instead of olive oil]
Directions:
Pre-heat oven to 400 degrees F.
Mix dry ingredients together then add in wet ones and stir until combined.  Pour into a greased 8×8 baking pan.  Spread it evenly and smooth the top.  Bake at 400 degrees for 20 minutes (or until a toothpick comes out clean).
Pair with everything.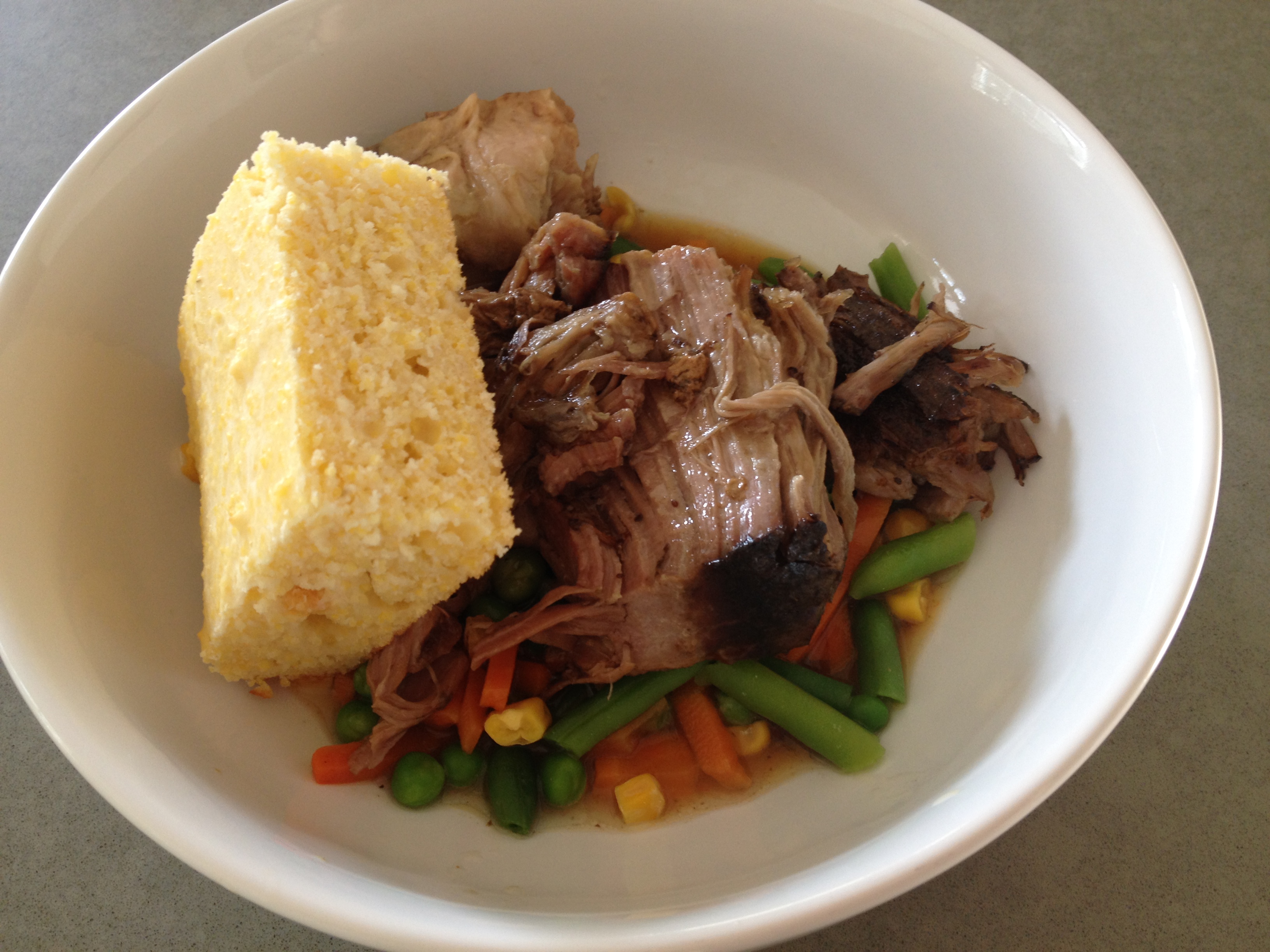 We had ours with veggies and pulled pork I made in the slow cooker.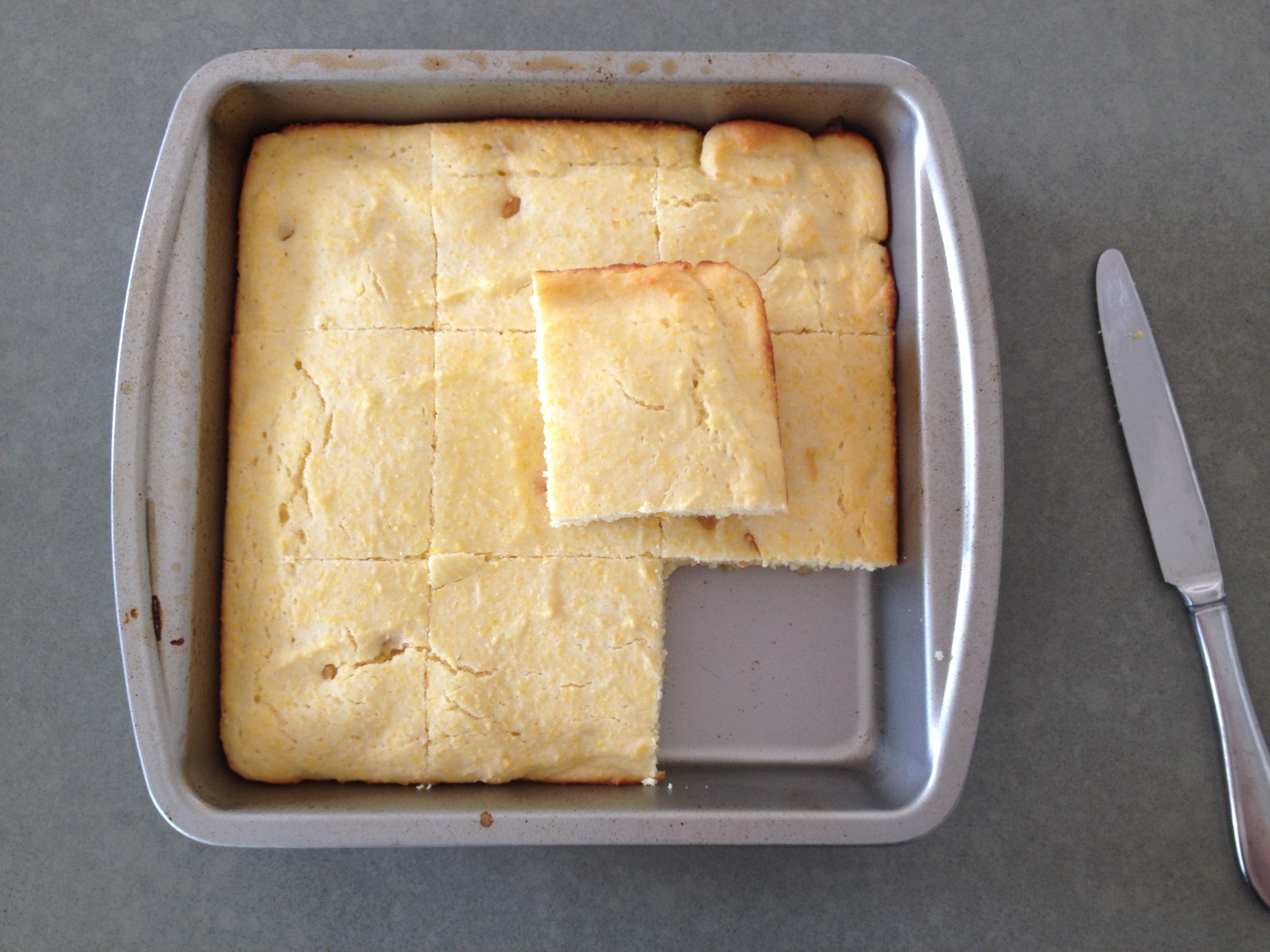 Elise May 29, 2014 chobani, cornmeal, greek yogurt, Uncategorizedrecipe Read more >