Here are some products I've tried lately. Some were bad, some were okay, some were good, and some were awesome. So I figured I'd share. I have no affiliation with any of these companies. These are simply my honest opinions.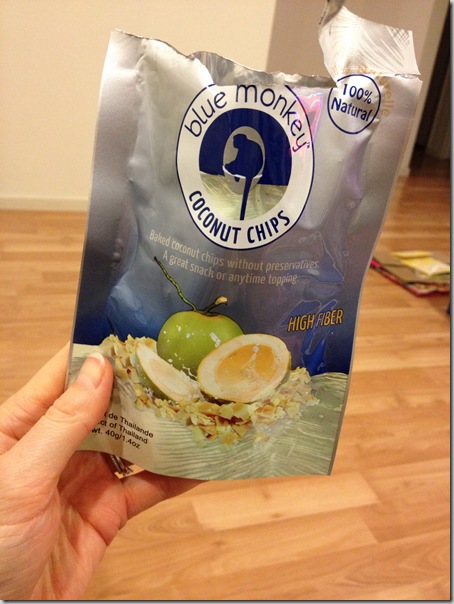 1. blue monkey coconut chips
I got these as a freebie for some educational event I went to, but I know they are sold at Whole Foods as well as mainstream grocers (check the "ethnic foods" aisle). 
I really loved them and although they were sweetened, I'd buy them again.  I used them as a salad topping (so good with kale and a tamari based dressing), but I can see it being a good oatmeal mix-in as well.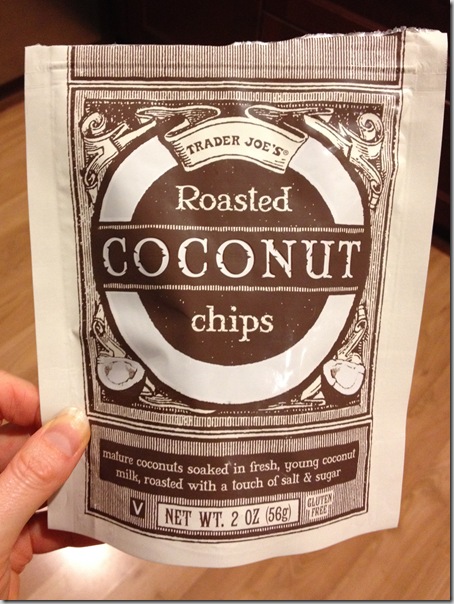 2. Trader Joe's roasted coconut chips
I bought these right after I tried the blue monkey ones and realized I loved them, hoping they would be the same (or better).  And they were. 
I used them on kale salads (again) and snacked on them plain.  I love them and will continue to buy them. 
I've blogged about this brand before, but I have now tried more flavors and wanted to share.  The raspberry lemonade is my favorite (even more than the ginger ones!), but they are all really good.  The pro is that they are cheaper than GT's brand, but the con is that they aren't re-sealable.  I sometimes sip on a bottle of kombucha over the course of the day, so having the ability to close it without it losing all it's fizz is a big perk.  I do like the unique flavors like strawberry hibiscus, though. 
I will continue to buy them as a treat (kombucha isn't included in our grocery budget), especially because they have sales at my local store pretty often.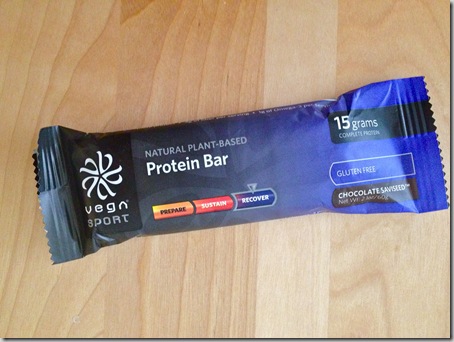 4. Vega sport chocolate saviseed protein bar
I was out and about and had a huge craving for a protein bar so as soon as I got home I ripped through our pantry and found this guy.  I was looking for anything that didn't have nuts, but was more hearty than a little granola bar (not as easy to find).  This fit the bill quite nicely.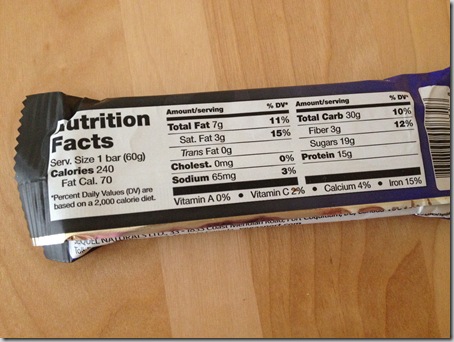 Kinda high in the sugar department if I'm being super picky, but I'm not.  Flavor wise it was exactly what I was craving.  Chocolate-y and dense with enough protein to hold me over to dinner (also soy, nut and gluten free).  I am in a big chia seed phase now that I know P tolerates them.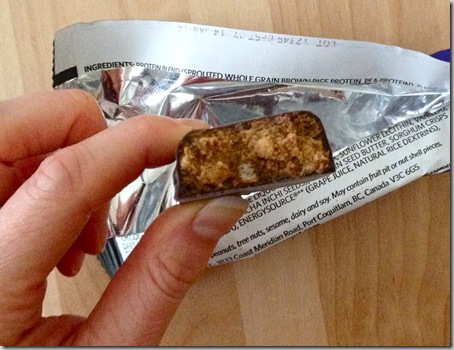 Would I buy again?  Yes if I was in a pinch, but they are kinda expensive as far as bars go.  Also, I rarely crave them (I usually opt for a more real food option when I have the choice.)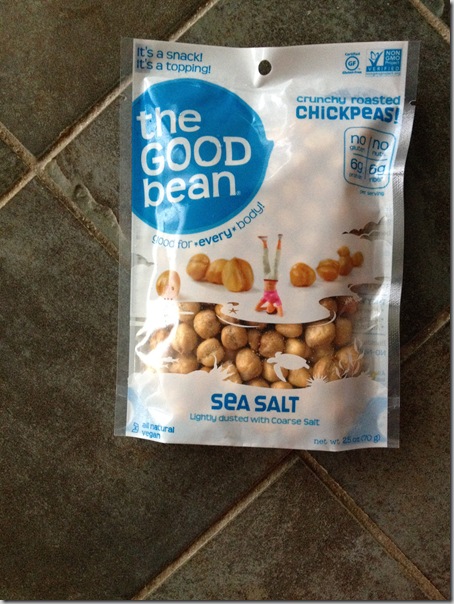 5. The Good Bean crunchy roasted chickpeas
I bought these for our flight because I wanted a vegetarian snack with protein (that was nut free).
I have made them at home before, but since we were travelling I splurged on the prepared kind.  Totally recommend.  I will buy again for on-the-go/travel purposes – I kinda want to try every flavor (but I'll continue to make my own when home).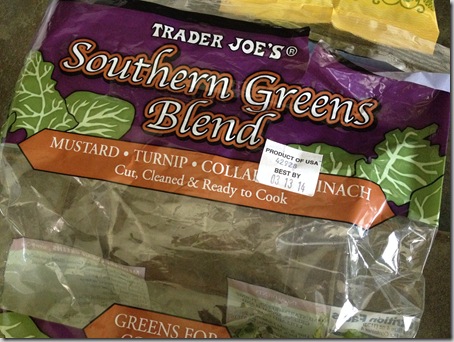 6. Trader Joe's southern greens blend
Collards, mustard greens, and chard.  Yum!  At first I was super annoyed our TJ's was out of organic kale, but now I am glad because it prompted me to buy this blend.  It's a new fave, so I'll be buying it lots more from here on out (I'm already on my 3rd bag).  I actually munch on it plain as I'm preparing salads or whatever; and P eats it when I add it to his scrambled eggs.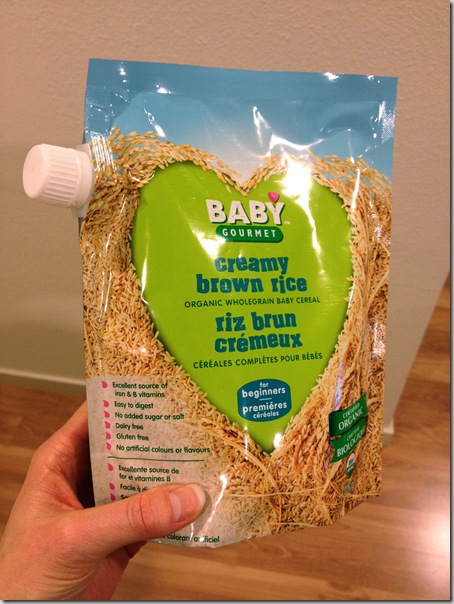 7. Baby Gourmet creamy brown rice cereal
I never did the rice cereal thing when P was first starting solids.  He wasn't into purees or super smooth textures so when I finally did introduce grains, I just went straight to oatmeal (prepared the way I eat it).  Rather than bring a bag of oats on the trip, I thought this highly portable pack would be perfect (it's been in our pantry forever). 
I mixed it with chunky fruit purees, bananas, apple sauce, and P liked it okay.  I don't think it was his favorite but since we were on vacation and the options weren't extensive he ate it.  Now that we are home I haven't given it to him again (we are back to oatmeal). 
Would I buy again?  No.  P liked things with some texture and bite.  But if you have a newborn who is just starting solids, this is a really easy way to go (plu sit's organic, gluten free, dairy free, and contains nothing but brown rice).  For the record, they also make fruit/veggie purees that P loves.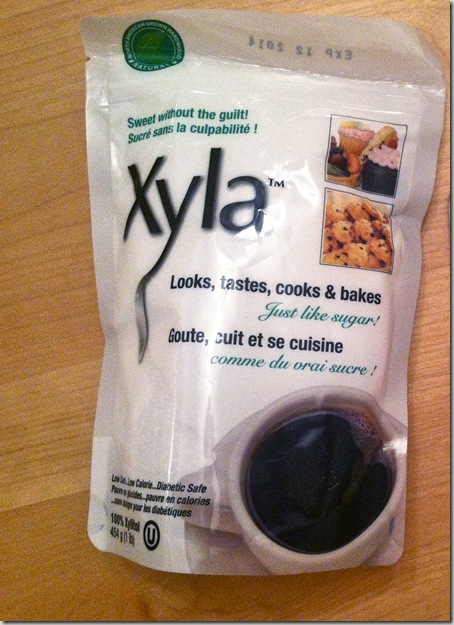 I got this years ago (yes, that long ago) because everyone was raving about xylitol as a sweetener, but then I never tried it because it is a FODMAP (polyol).  Even though I don't react too much to polyols as a group, I had no real reason to try it (because I love stevia as a calorie free sweetener).  Anyway, I finally gave it a shot and it made me bloated and gassy, so there you go. '
I won't buy it again, and I have a whole bag of the stuff to donate to someone.
9. Fresh n Nova olive flavored garlic fluffy spread and hummus
First off, neither Kyle nor I like black olives. 
So the fact that Kyle raved about the lasagna I used both of these in says something.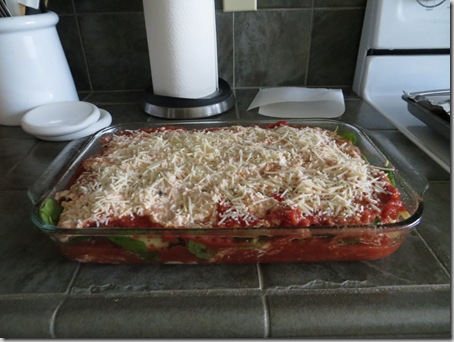 He still doesn't know he ate olives, so shhh.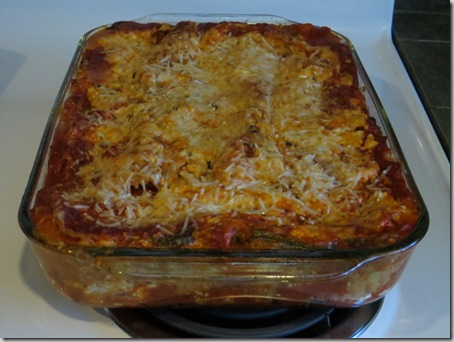 Would I buy again?  Kyle loves all things garlic so I can see the fluff becoming a regular.  I don't think we will buy that flavor hummus again though.  I'm still avoiding sesame (although the nursing days may be coming to a close so that could change soon?).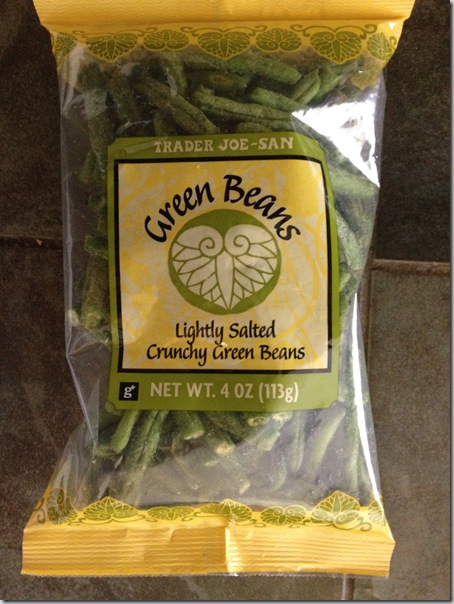 10. Trader Joe-san's green beans
Wow are these addictive.  They may have replaced banana chips as my new favorite snack. 
Would I buy again?  Yes times a million! 
Elise March 28, 2014 chickpeas, coconut, fresh n nova, hummus, Kombucha, trader joe's, vega protein powderbaby Read more >