My mom and I took my great Aunt out to lunch last week.  I googled a few places in Napa (near where she lives) and then passed the decision off to my mom, who chose The Thomas.  Aside from the weird name, the place was great!  Awesome staff, awesome ambiance (we ate upstairs and it was a gorgeous day) and awesome food.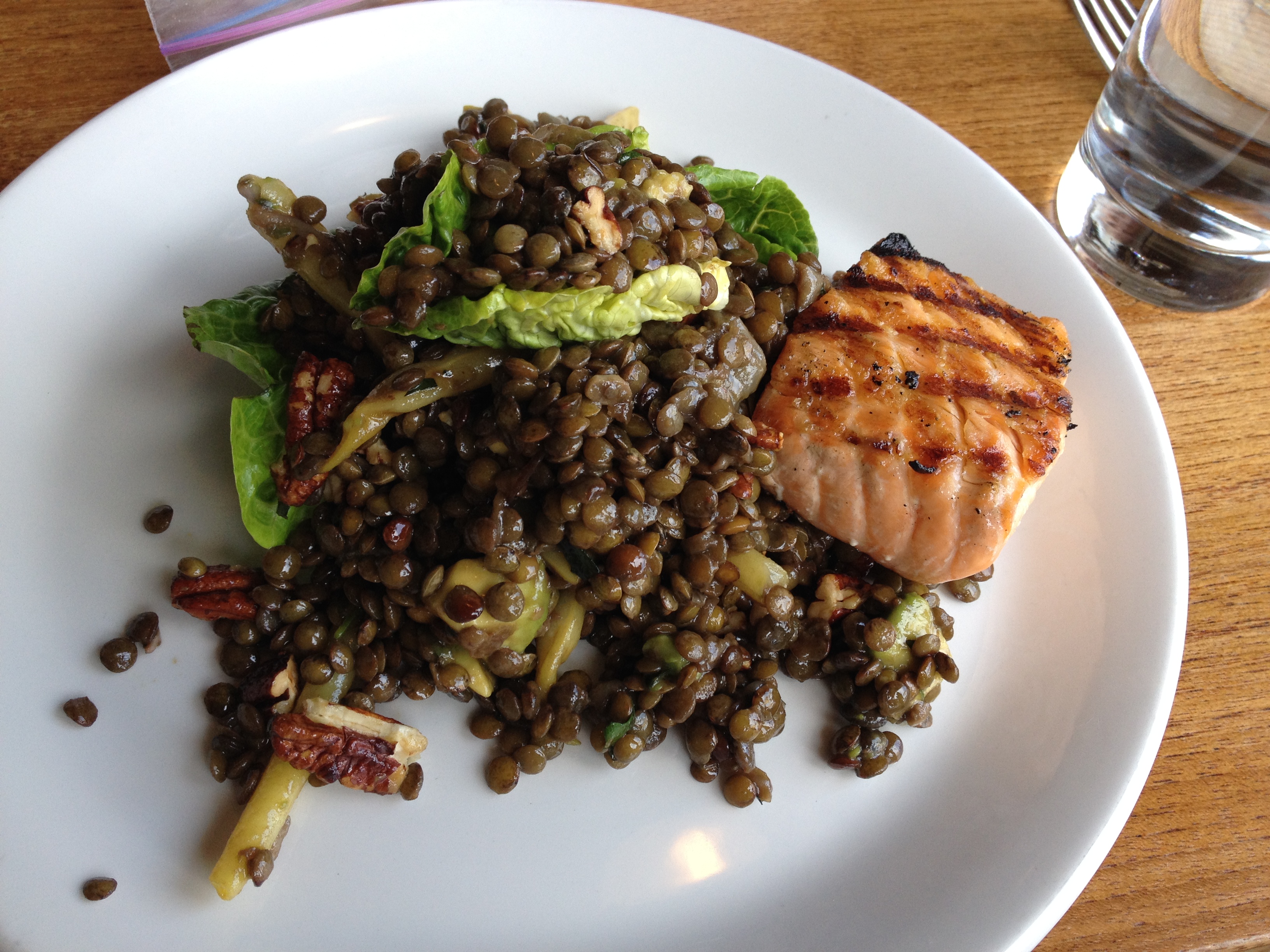 I got the lentil salad.  My mom got the fried chicken sandwich.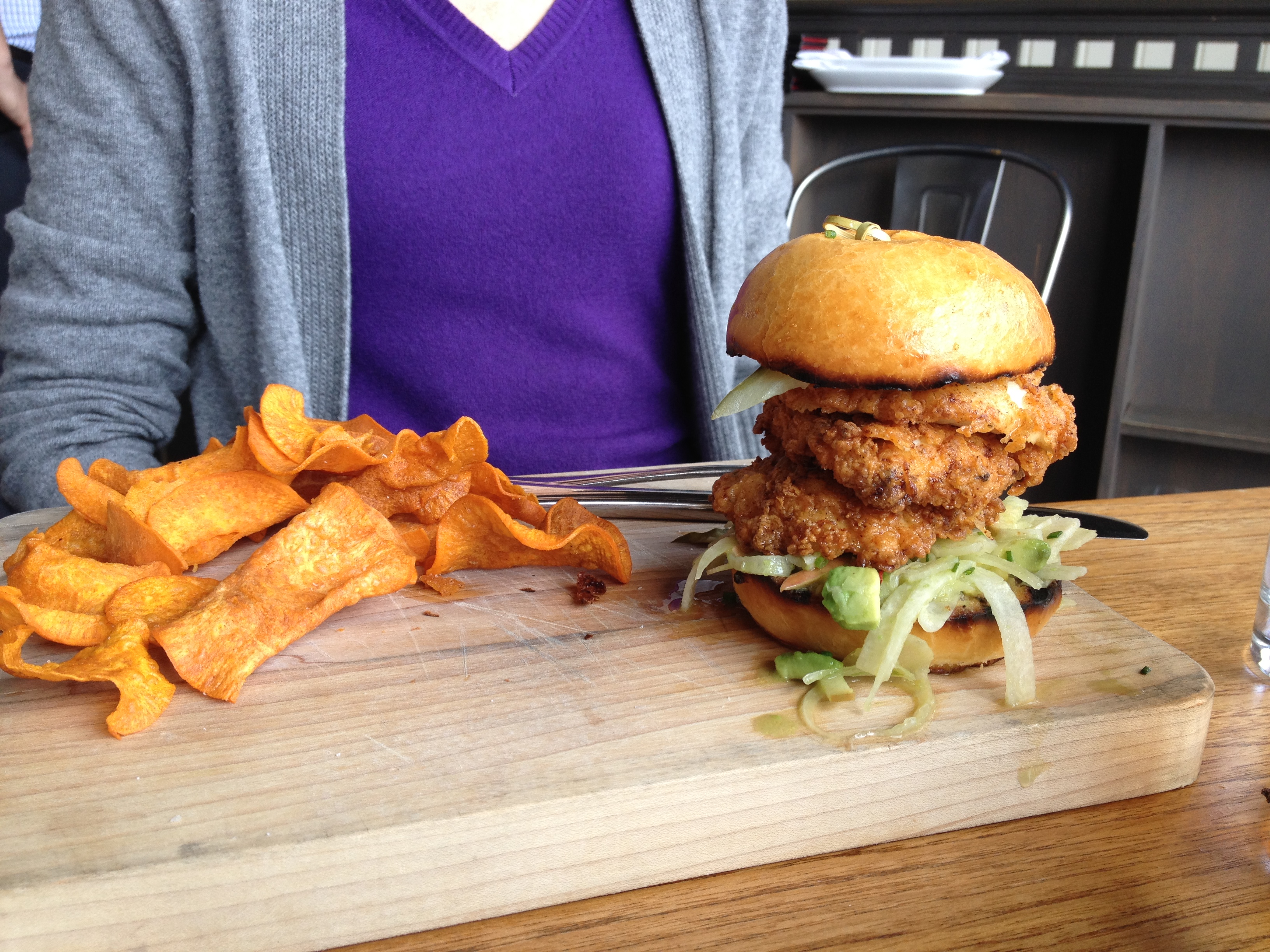 We both loved our food (and totally cleaned our plates) but my mom ended up getting sick from hers.  🙁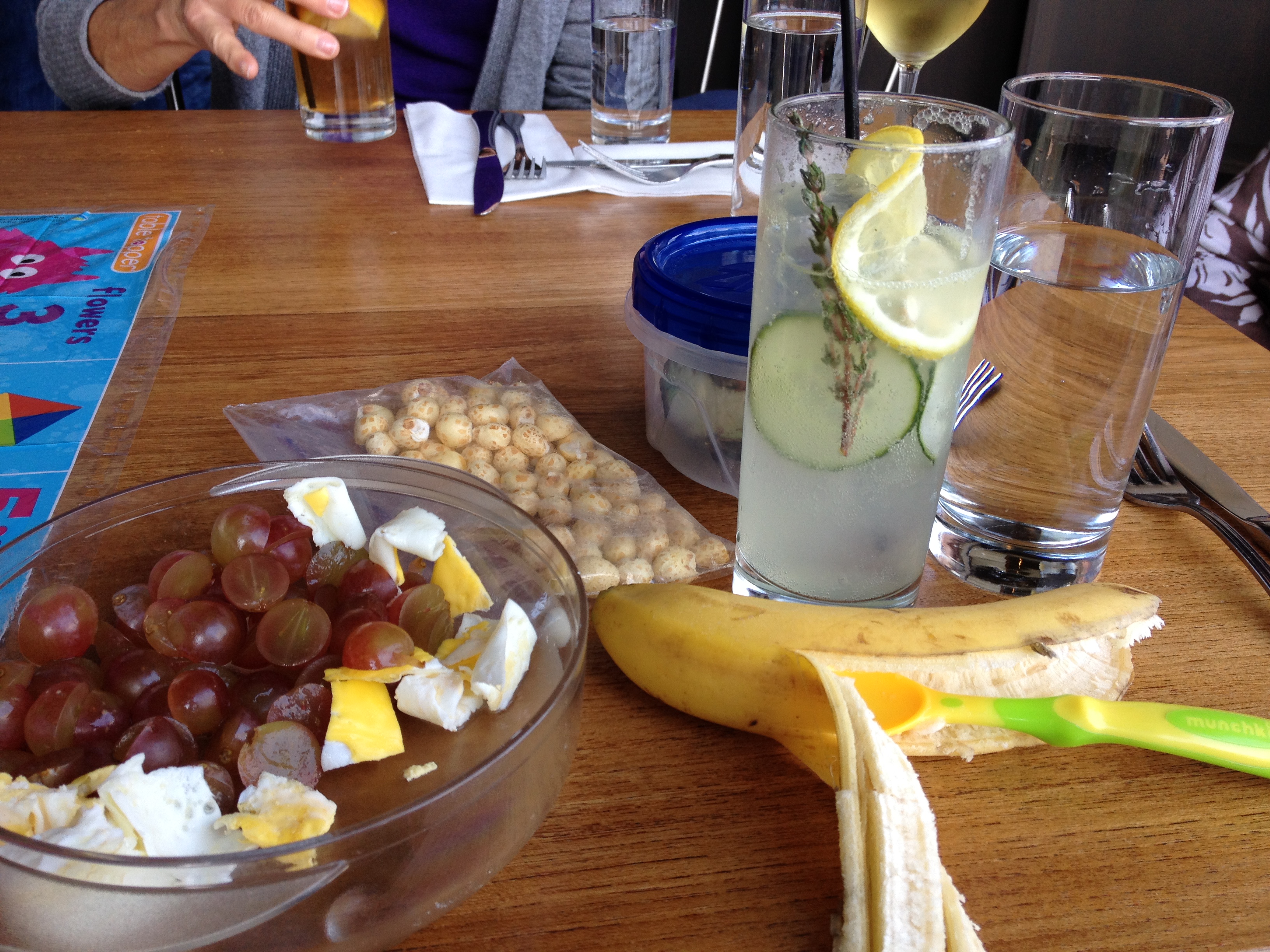 My drink was fancy fancy with thyme and cucumber.  Not too sweet either.  Our waiter was also the bartender and P LOVED every time he made a drink that required shaking.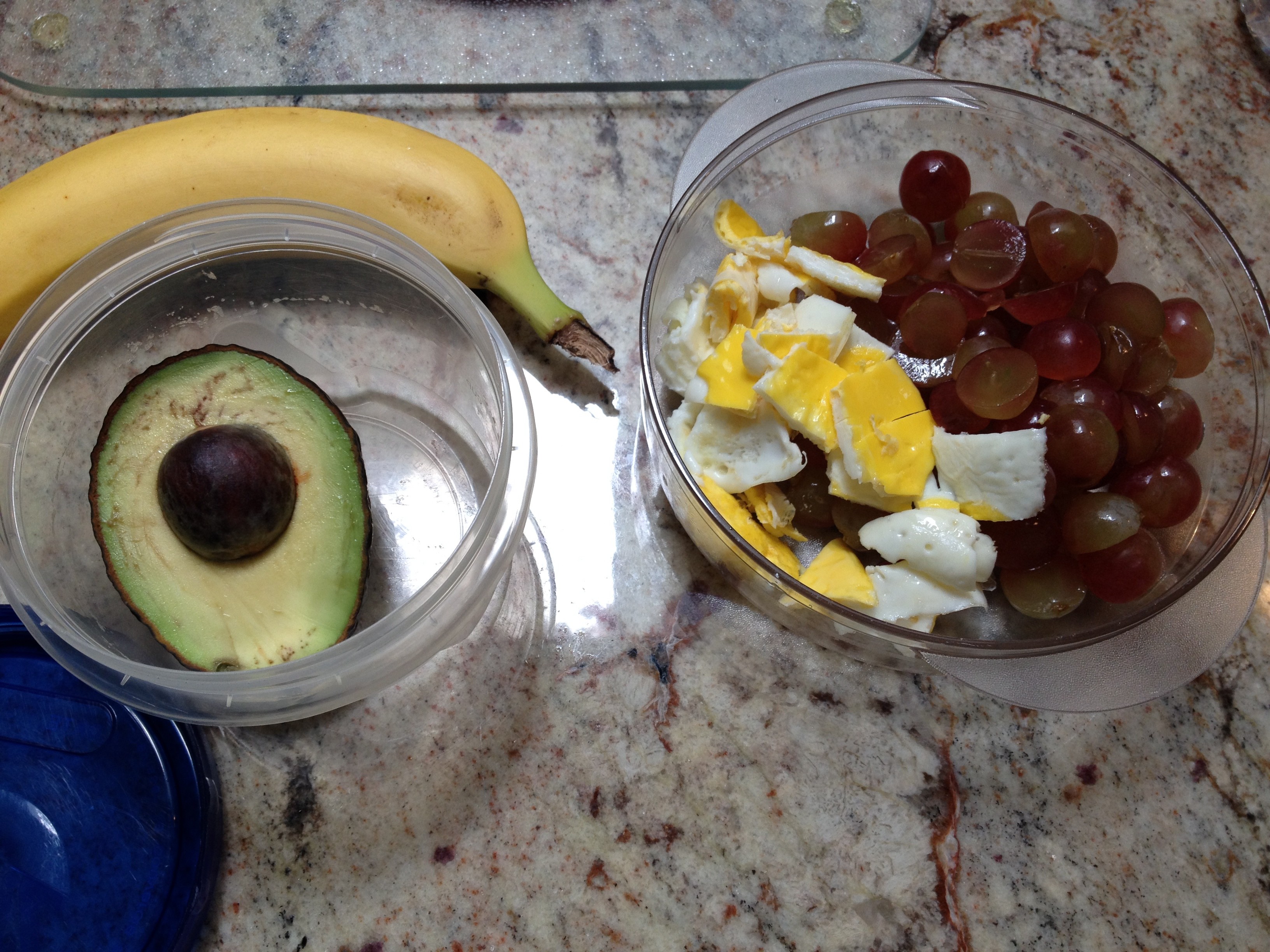 I packed these eats for the little dude (grapes, eggs, avo, banana, and corn puffs) and I think my great Aunt must have commented on his (large) appetite no fewer than 10 times throughout the meal.  She kept saying "are you sure he's gonna even have room for dinner after this?!?!" – ummmm, yes.  He's clearly my son.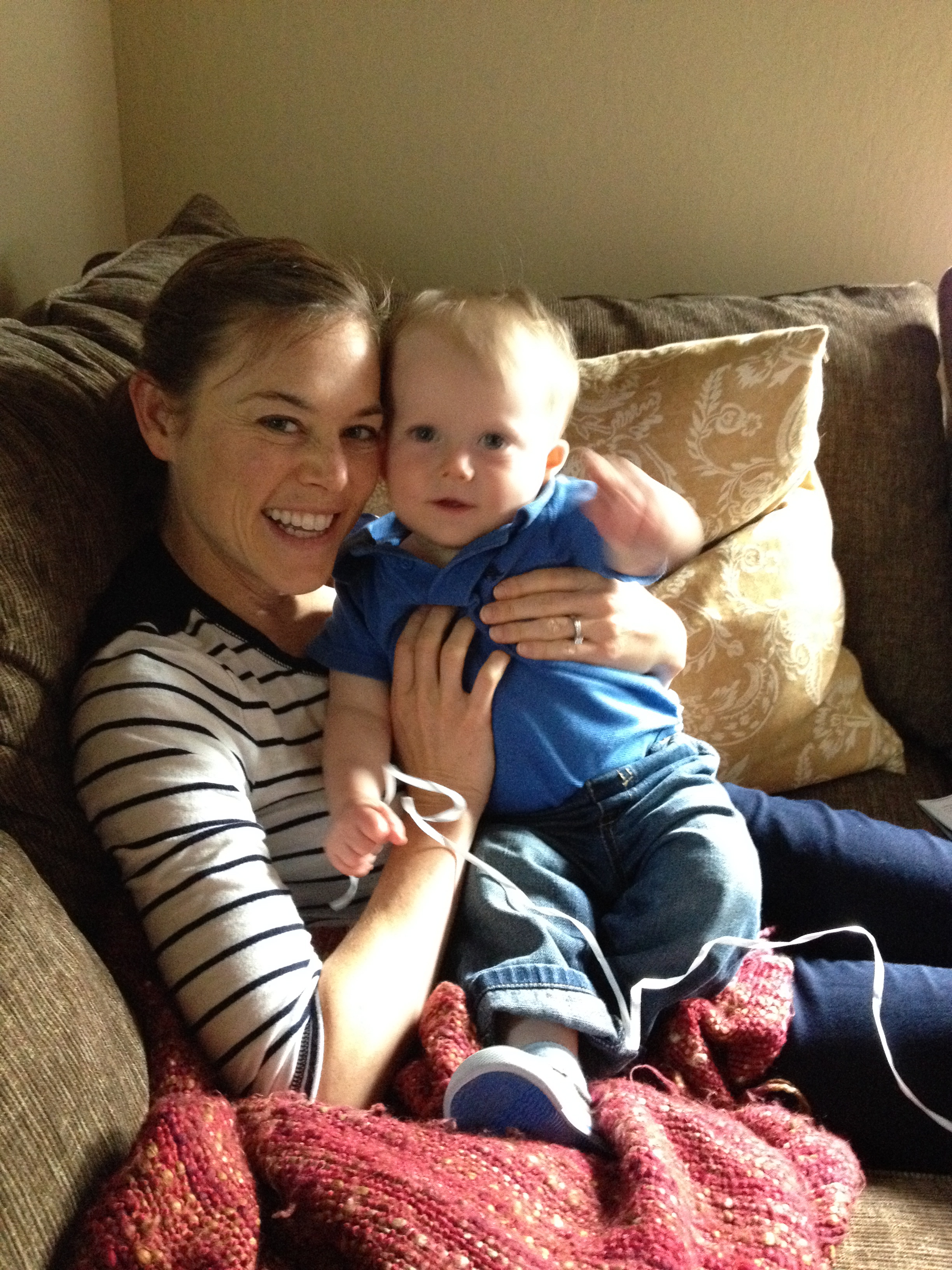 Anyway.  Don't let my mom's random food poisoning dissuade you from trying this place.  It's kinda hidden (there's no sign aside from the name on the door) but is a gem of a place.
While we were in the East Bay we also took P for his first hair cut at a place called Cool Tops in Pleasant Hill.  Highly recommend for little ones (they specialize in kids' cuts).  They were SO great at distracting him and were pretty quick with the scissors.  Plus P got a balloon at the end.  I mean, is there anything better?!?!  This kid and his balloons.  🙂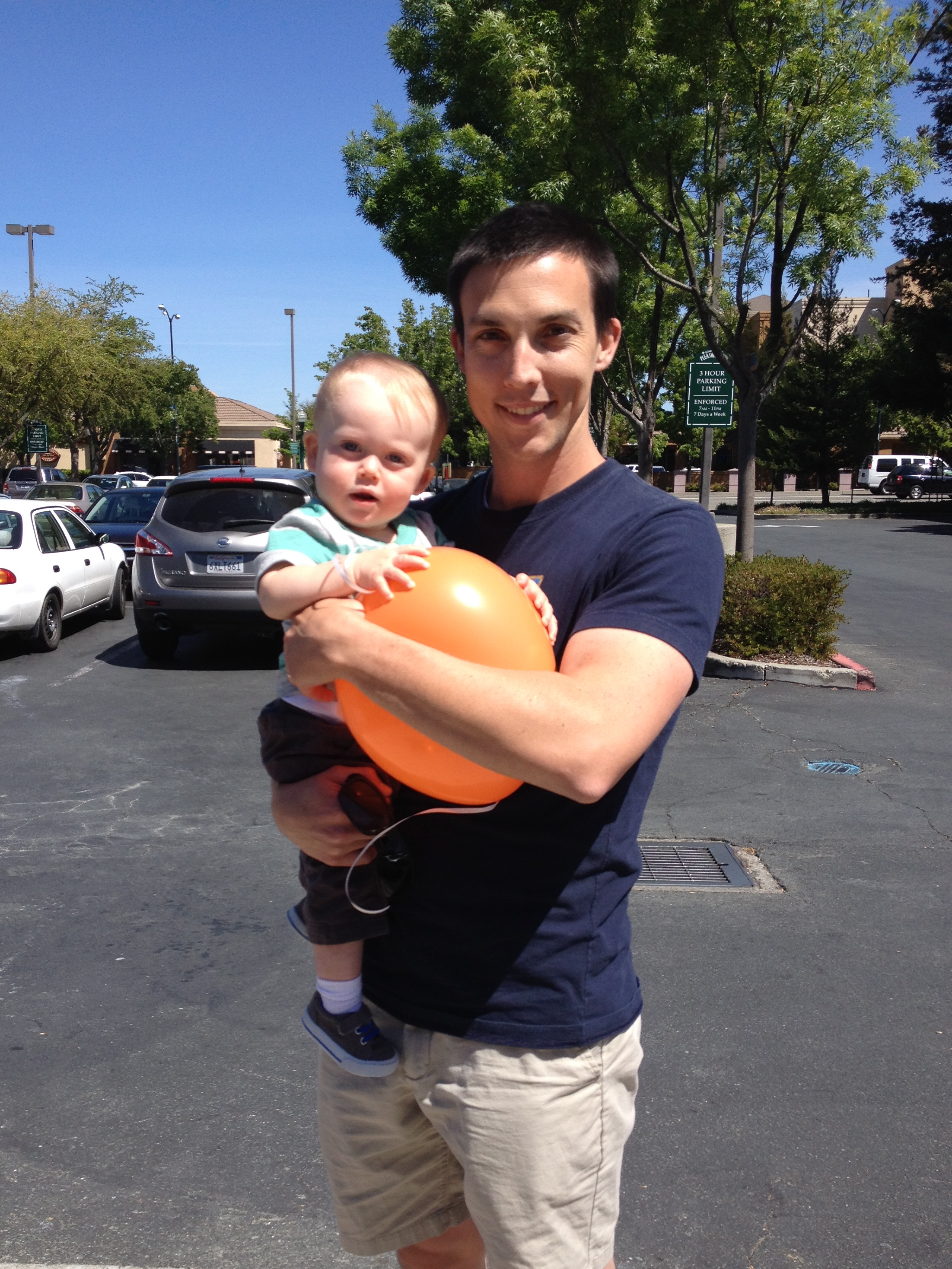 Elise April 29, 2014 fish, lentilsbaby, restaurant review Read more >