Where to start.
Last week was an interesting one for us…turns out Patty-cakes is allergic to peanuts.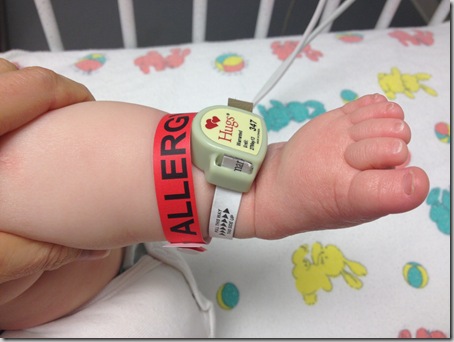 And maybe more, but we won't know much more for sure until we meet with the allergist.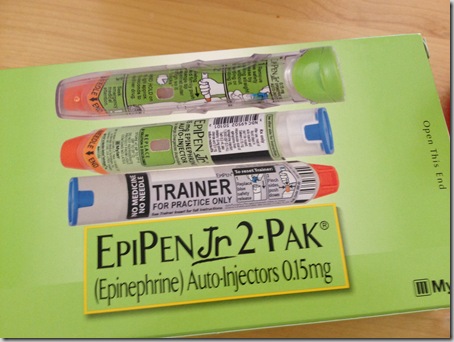 Needless to say, it was one of the scariest times of my life.  I swear, nothing can prepare you for parenting.
I wasn't going to talk about it here on HHH, but since this blog is (first and foremost) about the dietary management of food sensitivities and digestive issues, I think it's pretty relevant.  I guess in many ways we are lucky we found out sooner rather than later…and while I don't plan on discussing all the details, I know I'll get some questions.  To preempt them:
-No, there are no allergies in either of our families.
-Yes, I was given the go ahead by our pediatrician to try nuts and strawberries.
-He had <1/8 tsp of peanut butter with two foods he had previously tried and tolerated (squash and polenta).
-He did have a previous reaction with hummus (I thought it was the lemon juice in it, but in hindsight it was probably the chickpeas since the rash/hives followed the same pattern/progression).  Dear God, please don't hate on the whole legume category!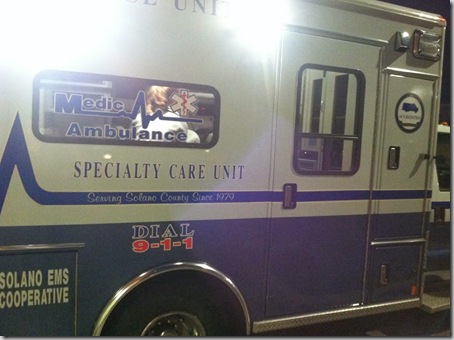 Here's hoping I never have to call 911 (or ride in an ambulance) again.
But really he was a total champ and managed to flirt his way into the heart of every medical personnel – even while getting poked and prodded and forced to function way outside his routine.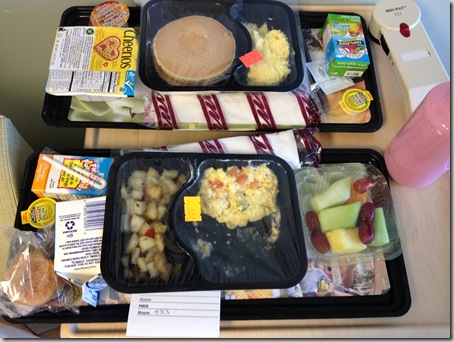 The hospital stay was as good as it could be.  He slept on my chest because it was easier than the alternative.  He got a great night  sleep.  Me, not so much.  But at least I got to hear and feel his sweet breath on my cheek all night long.  Heaven.
Just like that.  In the blink of an eye.  Things have changed.  It's only been a week and yet I will never ever look at peanuts the same way again.  Or any food!  I will live in fear.  I'll forever be paranoid.  And there's no way to explain it to anyone so they completely get it.
One thing I've learned is that people think you're crazy.  I don't care.  I would rather seem rude and request you take an extra second out of your day to wash your hands to make sure my child's life isn't put in danger.
I truly didn't think my hand washing enforcing could escalate any more.  But, it turns out, it can!
But it's so much more complicated!  Gatherings with peanut eating people are only a fraction of the risk.  There are co-packing plants that share machines with nuts, so even nut-less products can be contaminated!  And it goes on and on…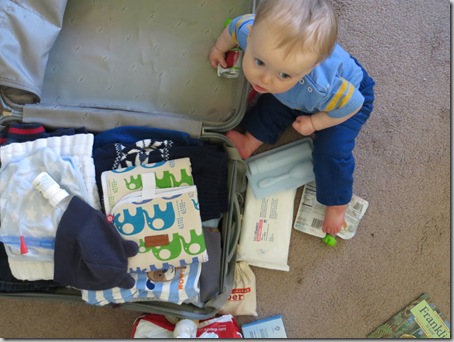 For now, though, my little man is doing a-okay.  He even helped me pack for this past weekend's getaway in Tahoe.  Epi-pen?  Check!
Expect a lot more peanut free recipes coming your way!  [As well as legume free for the time being]
Update: You guys are so amazing!  I cannot thank you enough for the supportive comments.  I keep re-reading them and it gives me a boost  knowing P has such love coming his way.  
We met with an allergist today and it was a really informative and positive experience.  I left feeling confident and hopeful.  So that's good!  We will know the results of his blood test (nuts, seafood, soy, sesame seeds, etc.) in a few days.  The results do have some wiggle room (false positives and negatives) so there's still a bit of unknown in the severity and how it will change over time, but at least we have a starting point.  Knowledge is power, right?  The reactions are rated on a scale from 0-6 (with 6 being the most extreme).  Since each case is different, I will refrain from discussing much more (I don't want anyone to think I'm an expert), but I will say, I've found this site to be a great resource.  
Elise December 17, 2013 nuts, peanut butterallergy, baby Read more >