This is not a recipe makeover, but rather a re-post of the process of how to make soynut butter.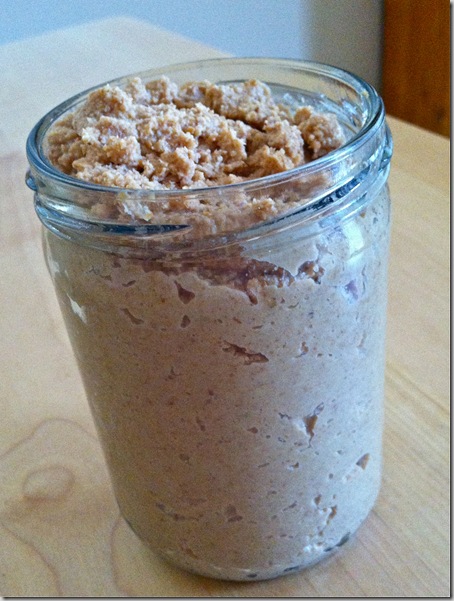 You see, that post I wrote long long ago is somehow one of the most popular on my site.  And yet, the photos are hideous and don't do the recipe justice in the least.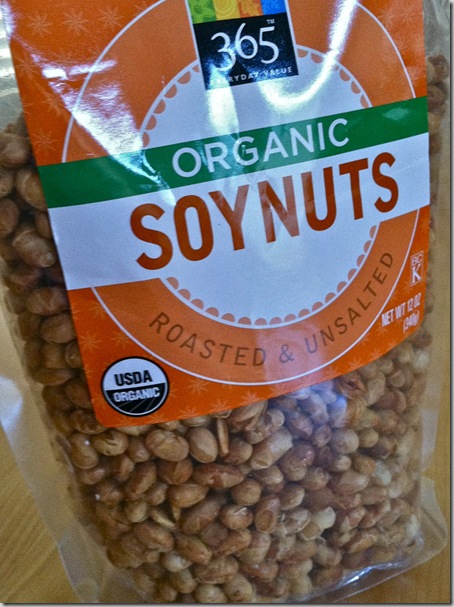 So I decided to write a revised post, in the hopes that more people will give it a shot.  Back in my college days I was a soynut butter fiend.  Just ask my bestie, Jess.  We pounded the stuff. 
It wasn't until much later that I thought to make my own.  It's really really simple.  All you need are soynuts and some kind of blender or food processor.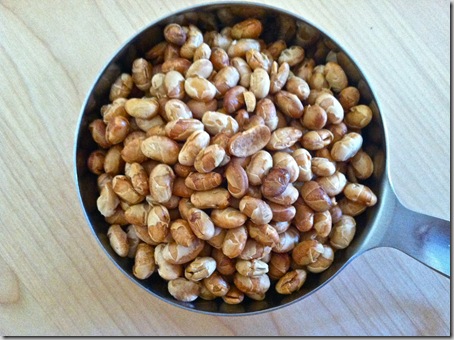 Home-made Soynut Butter [vegan, gluten free]
Ingredients:
1.5 cups roasted soynuts
1 cup water
2 tbsp coconut oil
2 tbsp maple syrup (+/- to taste)
1/2 tsp salt (+/- to taste)
optional: cocoa powder, cinnamon
optional: other oils (ie flax, safflower, sunflower, sesame, olive, rapeseed, etc.)
Directions:
Add soy nuts to whatever appliance you're going to blend it in (magic bullet, blender, food processor) and then add the water.  Let the soynuts soak for a while (until they absorb all or most of the water). 
Once the nuts are soft and the liquid is reduced, pulse them into a thick puree.  Scrape down the sides of the blender as needed.  Add coconut oil and maple syrup and continue to blend.  Salt as desired (if you're using roasted & salted nuts you may not need any). 
Continue to process until nut butter reaches the consistency you want. 
Enjoy!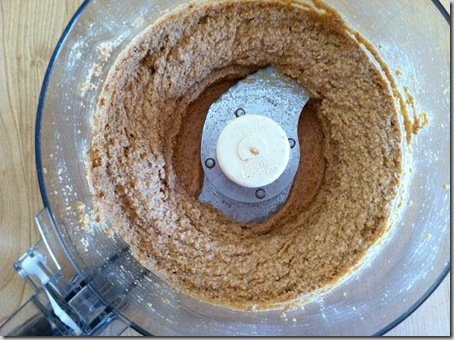 On sandwiches.  Or toast. 
In oats.  Or hot grain cereal.
With apples.  Or bananas.
In smoothies.  Or yogurt.
On pancakes.  Or waffles.
You get the idea…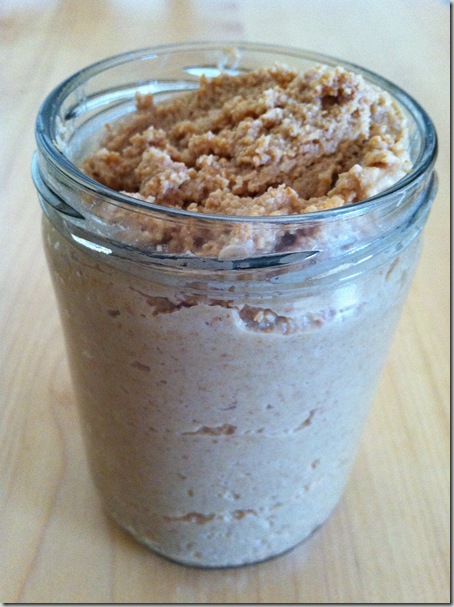 Notes:
This recipe yields a more chunky soynut butter.  For a smoother, creamier nut butter, add extra oil (I've found flax [aka linseed] to be my favorite).
You can swap agave or stevia for the maple syrup.  I also think brown rice syrup would work, but I've never tried it.
Use organic soynuts (unless you're certain the kind you buy are non GMO).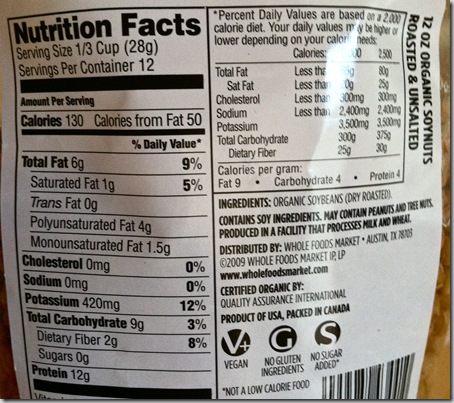 Hello protein!!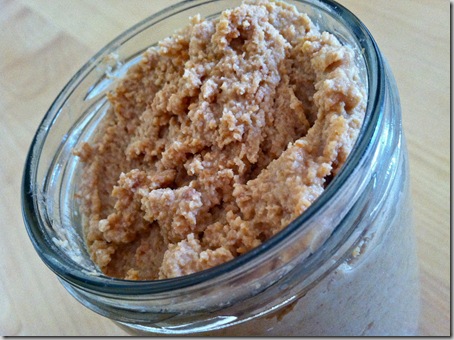 Elise November 22, 2012 soy nuts, soynut butterrecipe Read more >