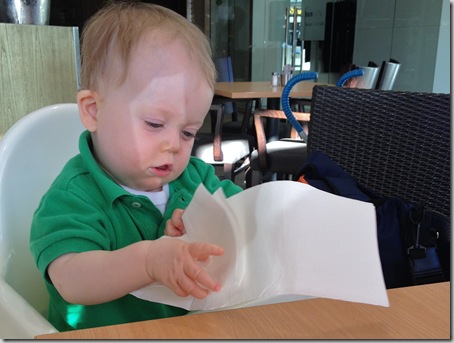 Sunday was Chris' final scuba day so he left early again and Laura, Kyle and I headed to breakfast in Double Bay (after feeding the little man).  The servers were all really into P. Standard.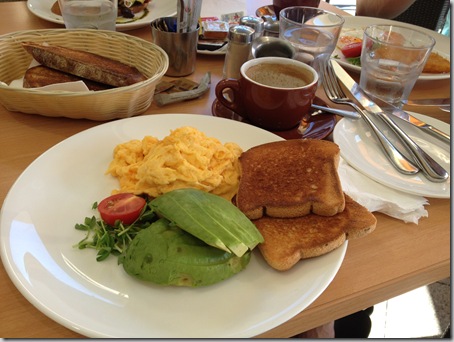 We ate at the Cosmopolitan Cafe and I got scrambled eggs with gluten free toast and avocado.  Money.  It was exactly what I wanted.  I meant to try the Vegemite on my toast but forgot.  I never did get around to sampling it.  In fact, I never saw it again after that breakfast so I totally forgot.  Womp womp.  Chris would be so disappointed in us.
My decaf had soy milk in it.  Mmmmm.  I'm so impressed with how accommodating they are to virtually any dietary allergy/sensitivity needs in Oz.  Almost every single place we went to had gluten free bread and/or pasta as well as dairy free milk options (some with both soy and almond!).  Goat cheese is just as common as it is in the states also, maybe even more so.  But I digress.
P fell asleep in the stroller on the way home from breakfast so I transferred him to the pack n play as soon as we got home.  Little guy slept for 2 hours again! These morning naps are crazy!! 
After he woke up and ate lunch (and helped with laundry – he wanted to push all the buttons and watch the clothes spin for hours) we went to the ferry to ride over to Manly.  Laura's friend Chloe lives there and had a few friends coming so we popped by to say hi.
The ride over was fun.  I love the ferries and so far have managed to avoid getting seasick.  P likes watching birds boats and water too so it's a win.  Plus we were blessed with the best weather – totally sunny and clear with a nice breeze.  We got weekly transport passes so we could go all over by bus train or ferry all week. 
Manly was cute.  There's a promenade with shops and restaurants aplenty along the beach.  We went to a place called moo burger which Laura likes (she's been to the one in Coogee but not the Manly location).  The options were, again, amazing and overwhelming.  I hardly knew what to get.  P had fallen asleep in the ergo on the walk from the ferry so I just left him sleeping on my chest as we were seated and ordered.  He woke up just before the food came (~30 minutes) so he pretty much stuck to his schedule of long am naps at 10ish and quick ergo afternoon naps at 2-3ish (yes, it took us that long to get out there…starvinggggg).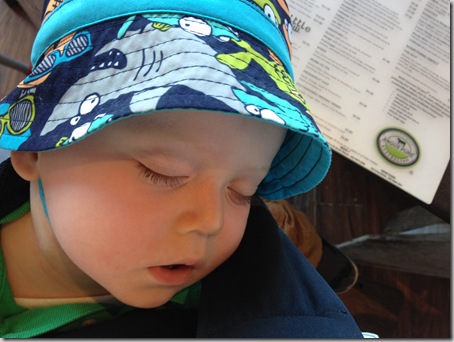 I got the beef burger with bacon and avocado.  Gluttonous and perfect for vacation fare.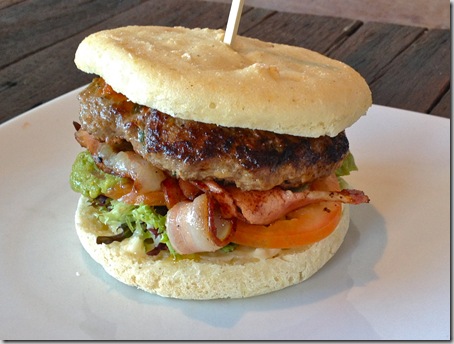 I got it on a gluten free bun, which looked home made and was soooooo good.  I finished every last crumb. 
We also split sweet potato fries and those were equally as delicious (dipped in aioli of course). 
As you can see, there were lots of vegetarian/pescetarian options, but I was trying to be good avoiding P's allergens.  Note the sesame free buns!  But seriously, so many yummy choices! 
Laura got a salmon burger (left) and Kyle got the Black & White burger (right). Daaaaam. I would definitely order mine again in a second (and may have, if we had made it to the Coogee location).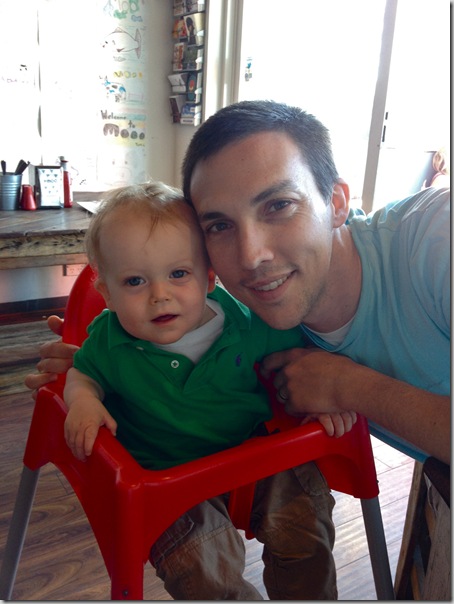 After lunch we walked along the water down to Shelley beach.  It was packed on account of the gorgeous weekend weather.  Didn't see any lizards but Patty-cakes pointed out every bird, dog and plant along the way.  He's so obsessed with animals and the outdoors.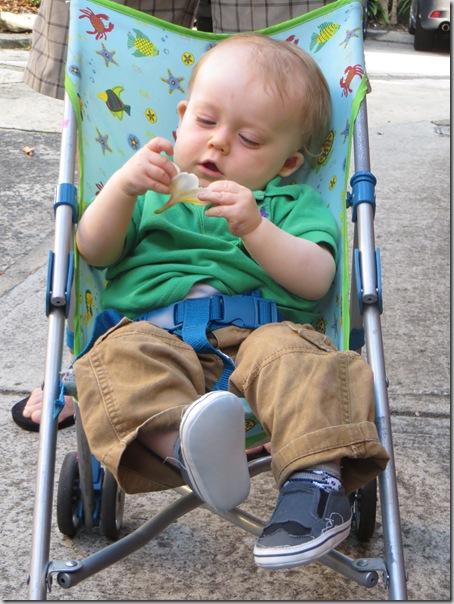 Laura got an arm workout carrying him the whole way but she loved getting her auntie time in.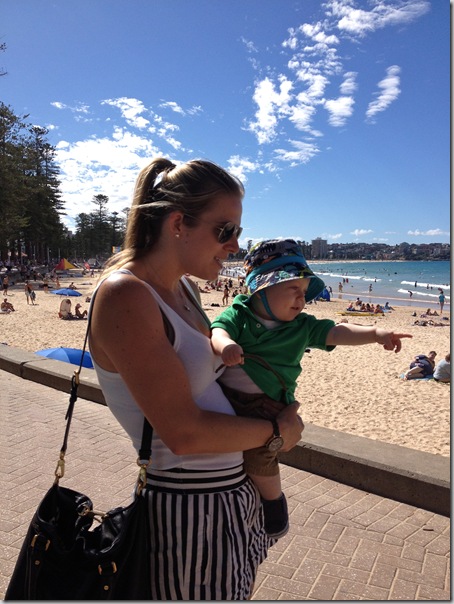 We met back up with Chloe on the promenade and did some window shopping before catching he boat back home.  Chris was relaxing on the couch with a beer after his day of dives.  He passed his test so now he's officially certified!  Yay! 
We ordered take out Thai for dinner and watched "the block", Laura and Chris' fave show (a competition show involving designing, building, and styling flats in an apartment complex in Melbourne).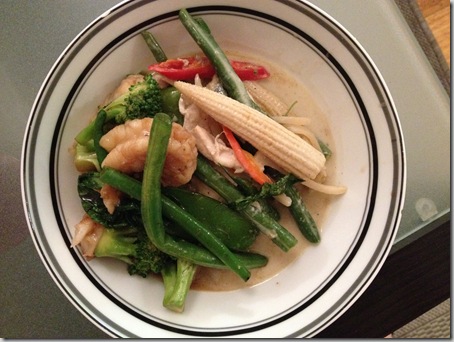 My cough kicked in that evening so I dosed up on meds and we all slept til 6 am.  From there on out, we were all pretty much on Australian time. 
Elise March 24, 2014 australia, thai foodbaby, travel Read more >