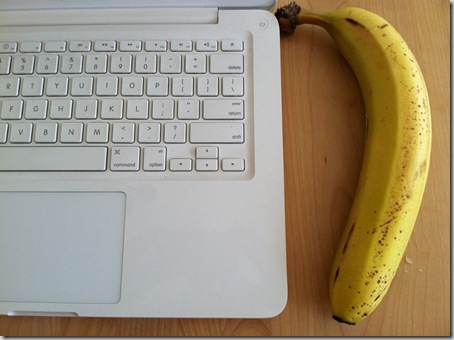 The most massive banana ever.  At the perfect state of ripeness.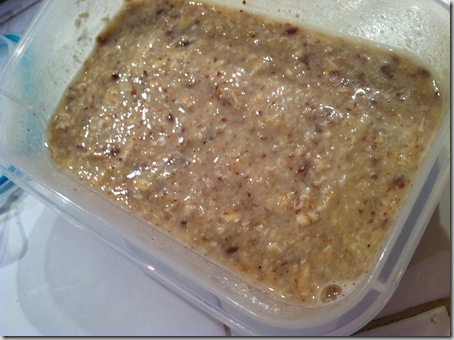 A work breakfast (flaxy oatmeal) that I didn't end up eating because I got cafeteria french toast instead.  GAHHHHH!!!  Why can't I quit you!!!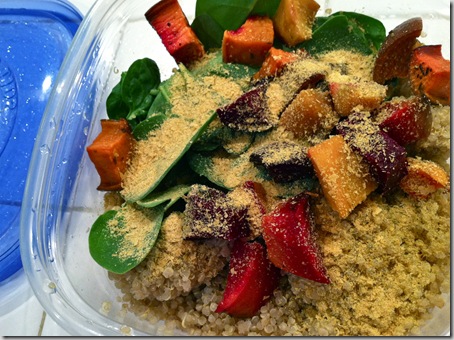 Quinoa, roasted veggies, and nooch up the yin yang.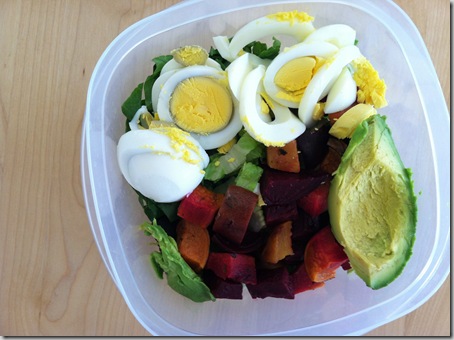 Greens, roasted veggies, hardboiled eggs, and avocado.  Again, I nooch-ed it up post-photo.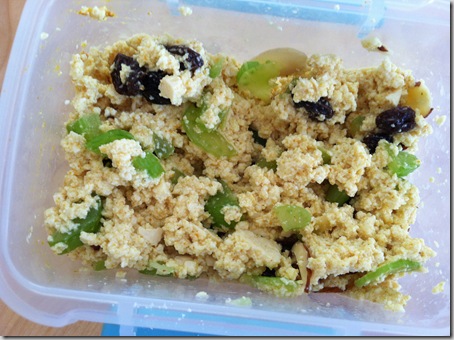 Curry tofu.  It's vegan, it's FODMAPs free, and it's in the book. 
SodaStream water with lemons from the neighbors tree.  Yes, I put a whole lemon in my water.  And I smashed it up and drank it without the hint of a pucker.  Kyle watched on in horror.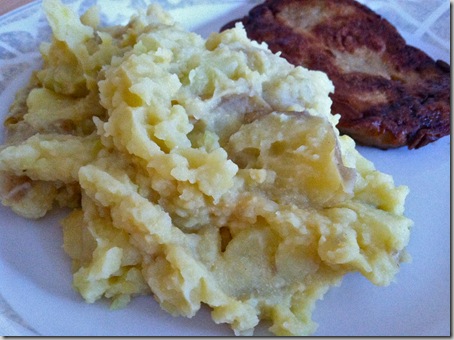 The closest I've come to the standard American diet in years.  Seitan "steak" with "cheesy" mashed potatoes.
With Bragg's liquid aminos as gravy.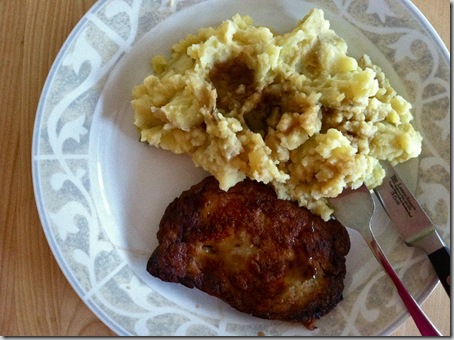 Thanksgiving in June?  Kinda.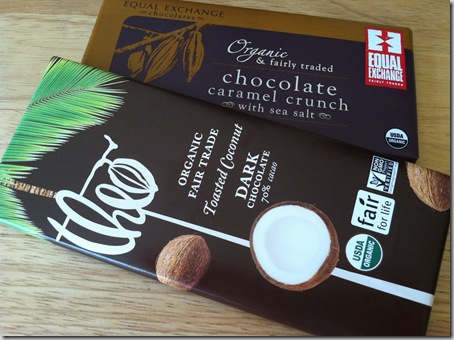 Chocolate that Kyle bought me as a surprise when I returned from my Sabra Adventure.  Only he has eaten more of it than I have.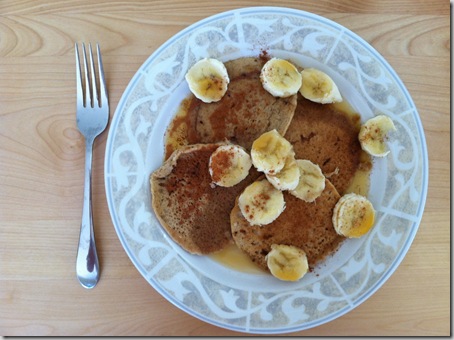 I'm back on pancakes.
Elise June 16, 2012 avocado, big salad, curry, eggs, nooch, oatmeal, pancakes, potatoes, quinoa, root veggies, seitan, tofu, tofu salad Read more >