Being an overnight oat master (self proclaimed title), I decided to get crafty with my latest batch.
Apricot. Plum.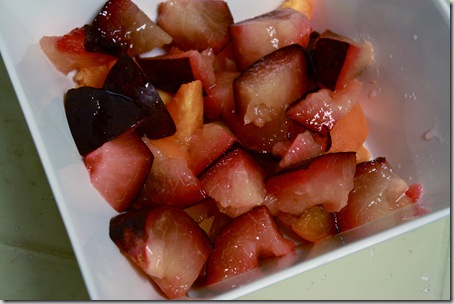 Cinnamon.  Maple syrup.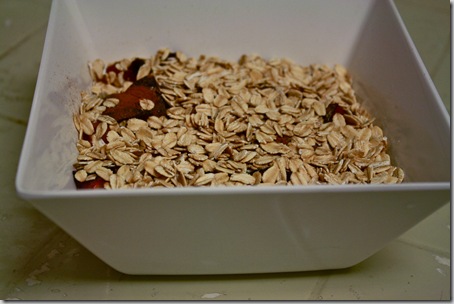 Oats.
OOOOATS.
Peanut flour.
Boiling water.
Fridge time.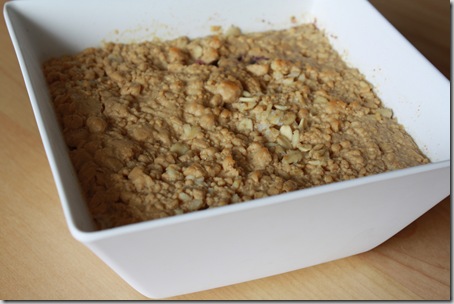 Next morning…voila!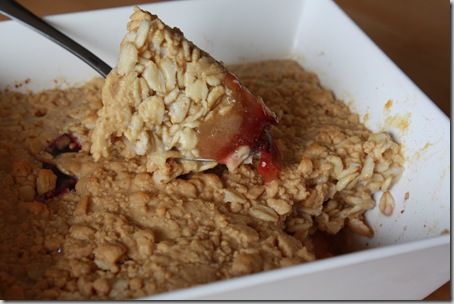 Oaty layer on top, fruity layer on bottom.  Yum!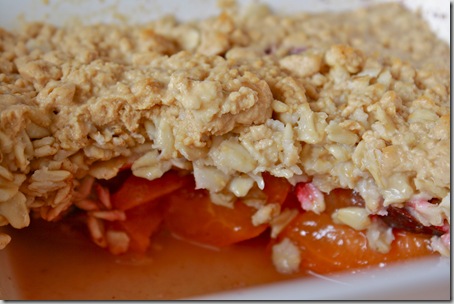 I'm a little late on the summer time breakfasts, huh?  This one is perfect for a hot summer morning with the sweet berries and cool nutty oats.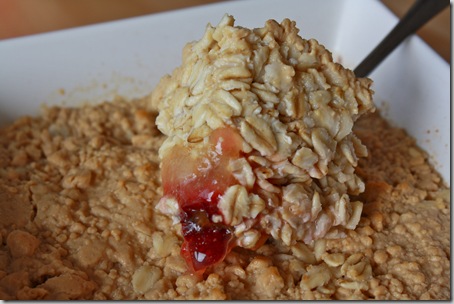 Hearty and fruity in one big bowl.
I used to always dig out the fruit part of my mom's berry cobblers, seeing how far under the crust I could get without the entire thing caving in…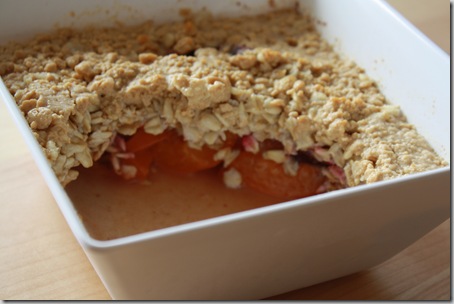 Guess I still do that!
So, you want to make your own oat creation?  I'll help you get under way.  Because if there's one thing food bloggers love, it's oats. 
To enter to win your very own FIVE POUND bag of Tropical Traditions whole rolled oats, simply leave a comment below with your guess as to how long it would take you to get through the entire bag.  I want real guesses now!  If you want to include mathematical equations and prove your answer go right ahead…  🙂
Tweet the giveaway mentioning @elisehippie for an extra entry (and leave a separate comment below telling me you did so).
I will announce the random winner first thing Tuesday morning (8/30/2011). 
Elise August 27, 2011 cobbler, oatmeal, tropical traditionsgiveaway Read more >