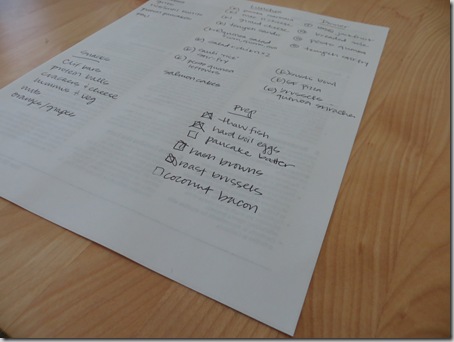 Who doesn't love a nice organized to-do list?
This past week was a little different because Kyle was out of town a few nights working.  But he came home to sleep a little bit in between (night shifts).  And he wanted me to pack all his food so he wouldn't eat crap on the road.  Hence the need for a very mapped out menu.  I can't stay organized without it all written out nowadays.  My head is too full of other crap (like the tune to head shoulders knees and toes…make it go away!).
Breakfast prep:
breakfast burritos <— so easy
hash browns (made in the oven, see below)
pancakes (pre-made batter so it was ready to go in the AM)
hard boiled eggs (also for snacks & lunches)
Lunch prep:
mac n cheese casserole
tomato "meat" sauce pasta (with TVP)
Dinner prep:
Snack prep:
make protein balls
chop veggies (for lunch salads too)
hard boil eggs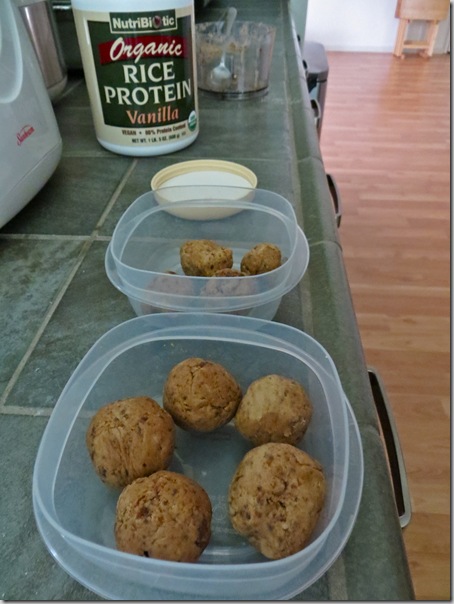 Not gonna lie, it's a lot harder now that I've got a kiddo.  Nap times are so freakin' clutch.
I'll share what I did with all this prep soon.  I also have a vegan crock pot meal plus an AMAZING new recipe that I'm now obsessed with.  Seriously, get ready to have your mind blown.
But for now I'm going to get ready for a Memorial Day BBQ/housewarming party.  I think I'll start by making a checklist.  😛
Elise May 26, 2013 annie's, brussels sprouts, pancakes, pasta, potatoes, protein powder, tvp Read more >