My Tuesday and Wednesday.  For your viewing pleasure.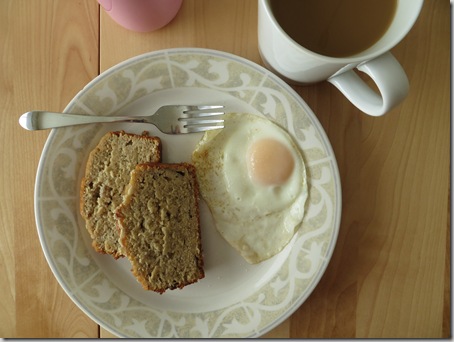 Breakfast.  Banana bread + fried egg.  Decaf, decaf, decaf.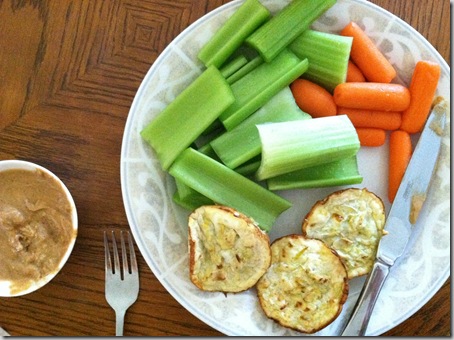 Lunch.  Celery, carrots, zucchini egg muffins with fresh grind peanut butter.
After Kyle woke up I went for a short jog around the 'hood and then we headed downtown for fro-yo.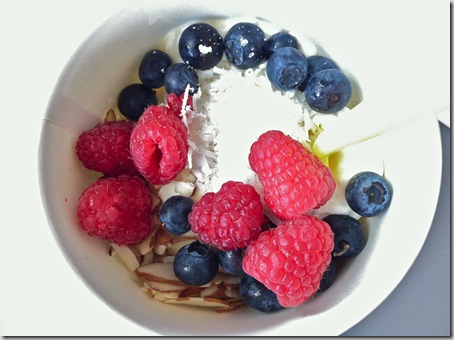 Snack.  Cultive mix of banana & white chocolate fro-yo topped with slivered almonds, shredded coconut, blueberries, and raspberries.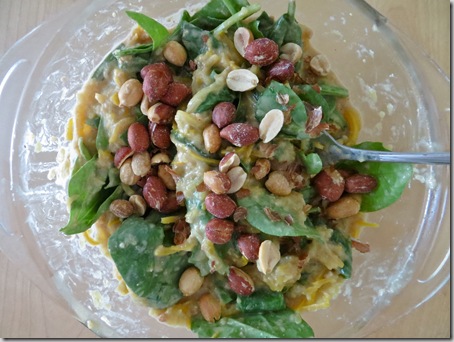 Dinner.  Thai Peanut Zucchini Noodle Fry.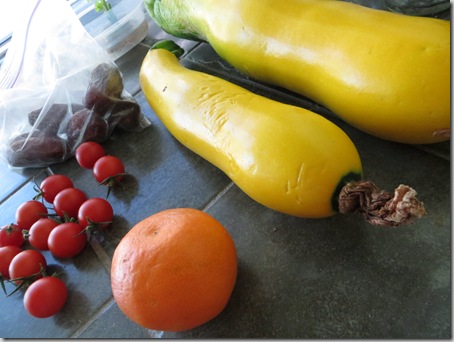 Check out the squash from my coworkers' garden!  I also scored some medjool dates and oranges from her.  The cherry tomatoes are from my own garden.
I love this recipe and since I have squash aplenty it'll probably keep on happening. 🙂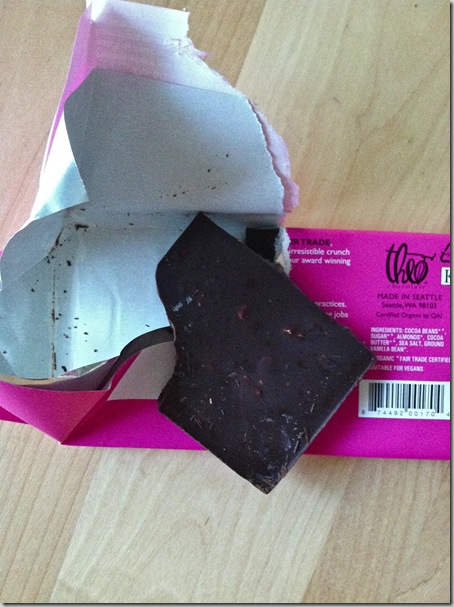 Dessert.  Theo dark chocolate with almonds and sea salt.  <— the best Theo bar of all.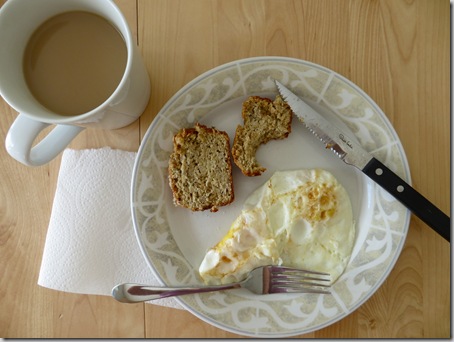 Breakfast.  Banana bread + fried eggs.  Decaf, decaf, decaf.
This was a delayed meal since I stayed a bit after swim lessons.  I was haaangry by the time I got home so I inhaled it (hence the missing bite in the photo).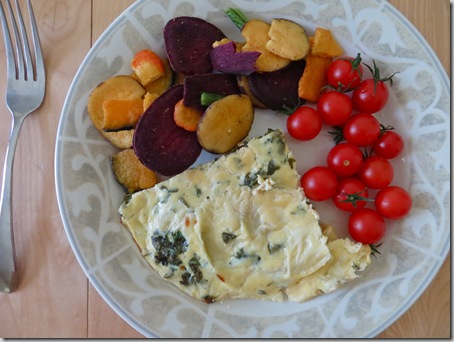 Lunch.  Summer squash frittata, veggie chips, cherry tomatoes from my garden.  [P.S. I ate way-ay-ay more chips than pictured]
After Kyle woke up we went for a family walk.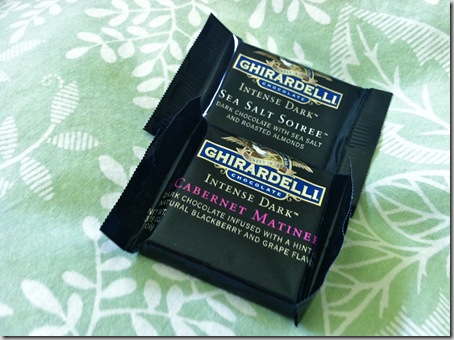 Snack.  Ghirardell's dark chocolate.  Kyle had a business meeting in SF a few weeks ago and brought back a bag of sampler chocolates for me, which I've been slowly savoring.  Sea salt soiree is my absolute favorite, so naturally it was the first one I finished off.  I'd never heard of the intense dark cabernet matinee before, but it was lovely.  Like a chocolate grape combo.  Mmmm.
After we showered we went to the farmer's market to meet up with some friends.  I bought a bag of kettlepop and we did the produce portion of our grocery shopping.  After hanging out for a short while longer, we headed to the co-op to finish off the grocery shopping.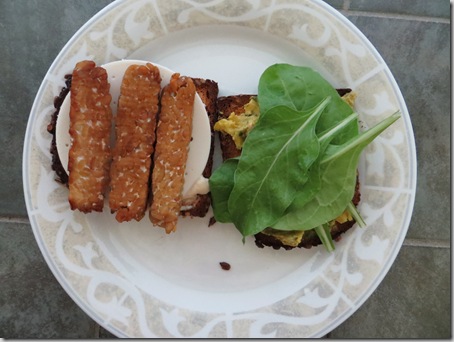 Dinner.  Tempeh sando on The Essential Baking Co GF bread with Daiya provolone, chard from the garden, dijon mustard, avocado & Nasoya whipped nayonaise.  Whew!  What a loaded 'wich!
I'll share a more detailed post about the way I prepared the tempeh later.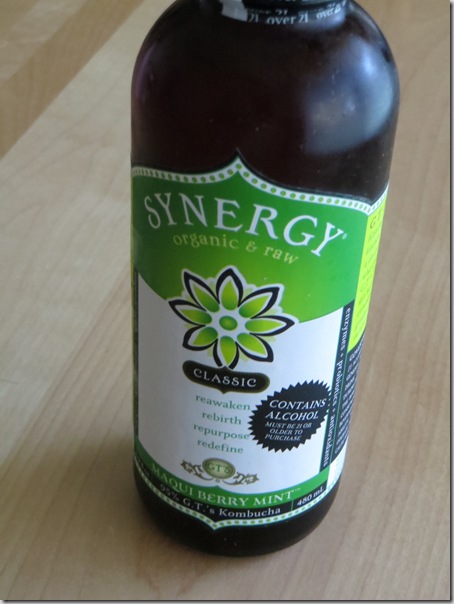 Dessert.  Maqui Berry Mojito Kombucha + the rest of my kettlepop from the market.
I'm so so so into this Kombucha flavor.  I have no clue what possessed me to try it since I hate mint, but I was at the store and it sounded so refreshing I just went with it.  Who knows what's up with my bizarro taste buds?!  First the goat cheese, then the banana chips, and now this?!  Whatever.  I'm just rolling with it.  Food-gasms abound.
And not that you asked…but I did take pics…
Here's a few of the things I've been making for Kyle since he's doing night shifts as well.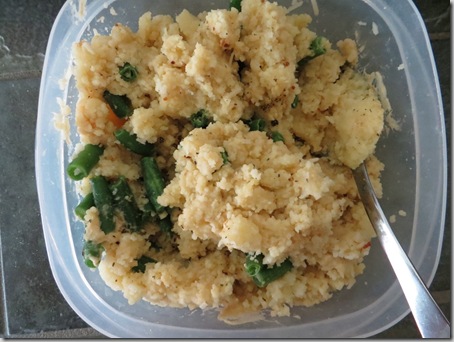 Dinner on the road.  Couscous with Sabra hummus, parmesan, green beans, and TJ's 21 seasoning.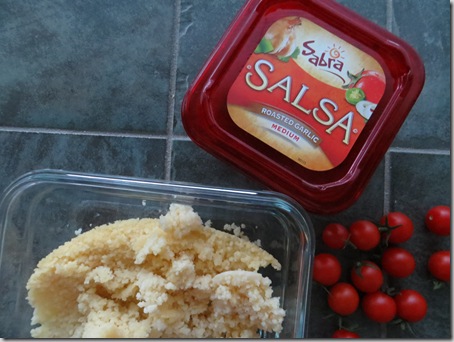 Breakfast.  Leftover couscous with Sabra roasted garlic salsa and cherry tomatoes from the garden.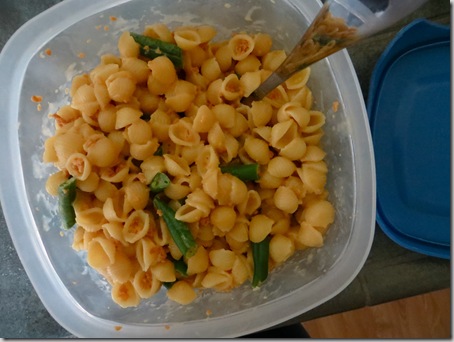 Dinner on the road.  Annie's mac n cheese shells with green beans.
Plus some help from my sous chef.  🙂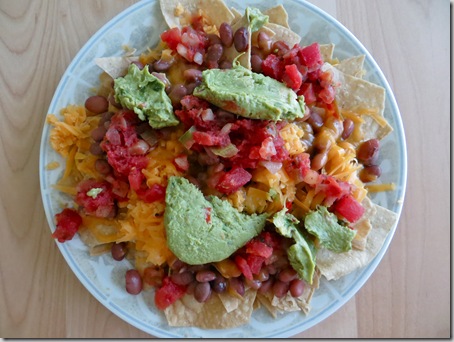 Breakfast.  Nachos with the works.  Chips, pinto beans (made in the rice cooker), Sabra salsa, cheddar cheese, and Sabra spicy guacamole.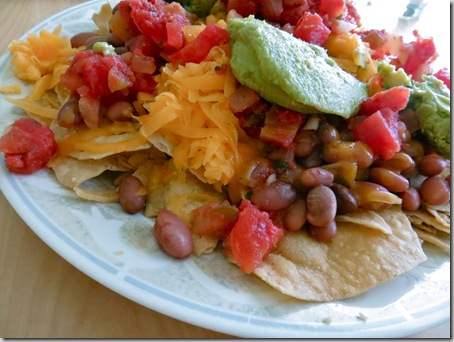 This plate was no joke.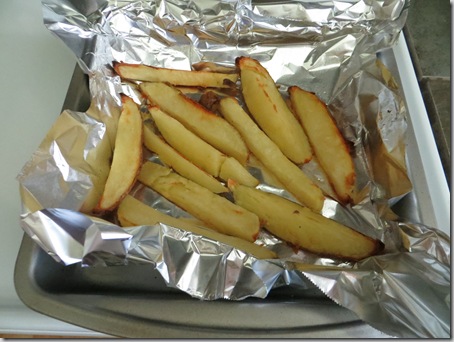 Snack.  Home-made baked "fries".
I can't wait til this weekend when we will both be home together on normal schedules and not working night shifts.  Eating the same meal in the same place at the same time!?!  Novel concept.
Elise August 9, 2013 annie's, avocado, banana, beans, chocolate, Daiya, eggs, ghirardelli, mexican food, peanut butter, potatoes, sabra, squash, tempeh, thai food, the essential baking co, theo, veggie chips, yogurt, zucchini Read more >