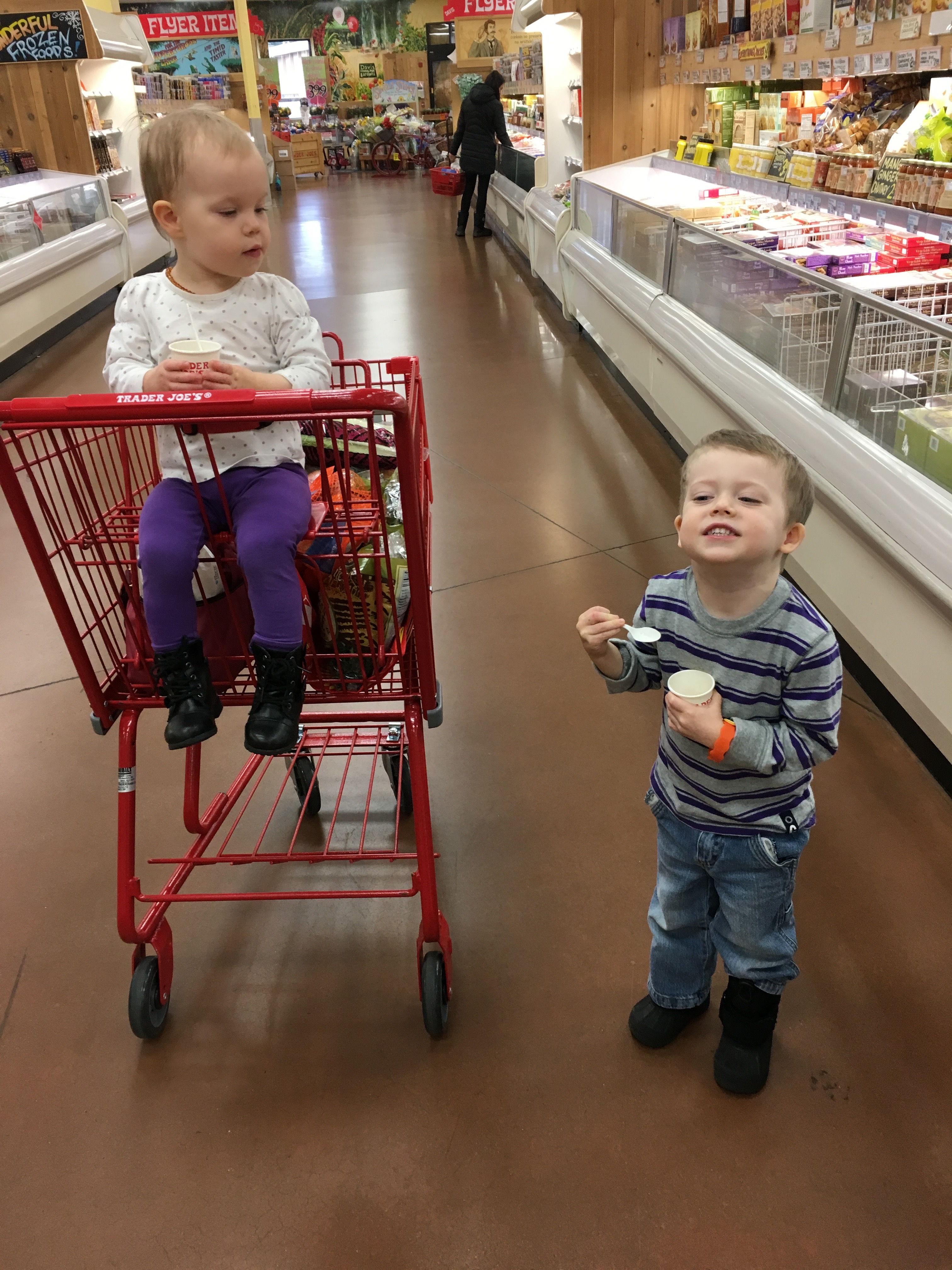 This is the face of a dude who just had his first sample at a grocery store.  Because obviously I NEVER do that.  We were at TJs a few weeks ago and there was basically no one in the store (probably because it was super early) and the sample was cereal (allergy free) and almond milk!  I read the labels twice just to be sure and then said "what the heck!  why not?!" and gave him a little cup and spoon.  Of course if you give a mouse a cookie, his little sister will want one too…so both kids were flying high as we rolled on through the store.  Allergy free win!  Thank you Trader Joe's for making my little monkey feel both "special" and "normal" at the same time.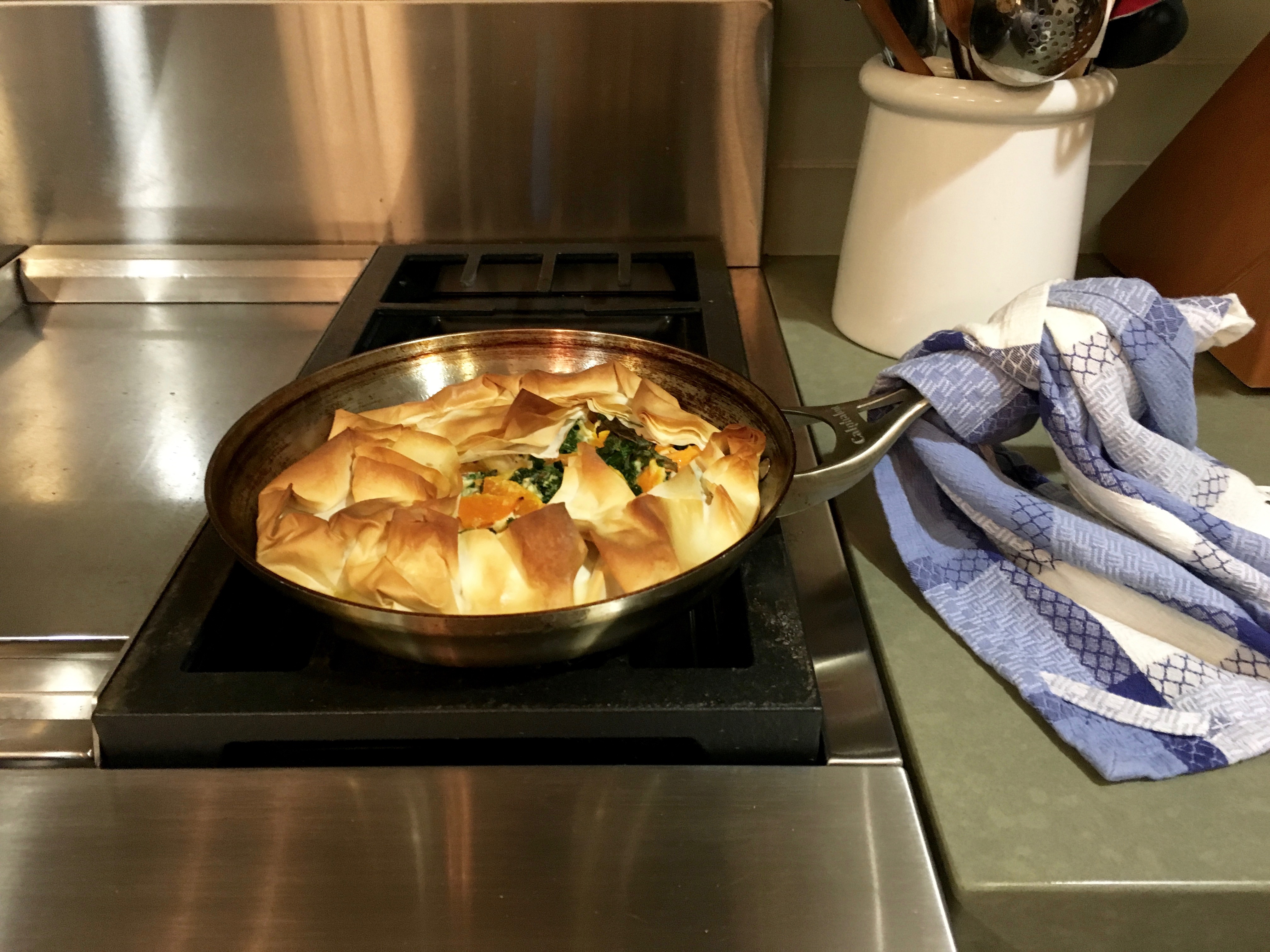 I've been meaning to share this recipe forever, but I only now have gotten around to blogging more regularly so here it finally is…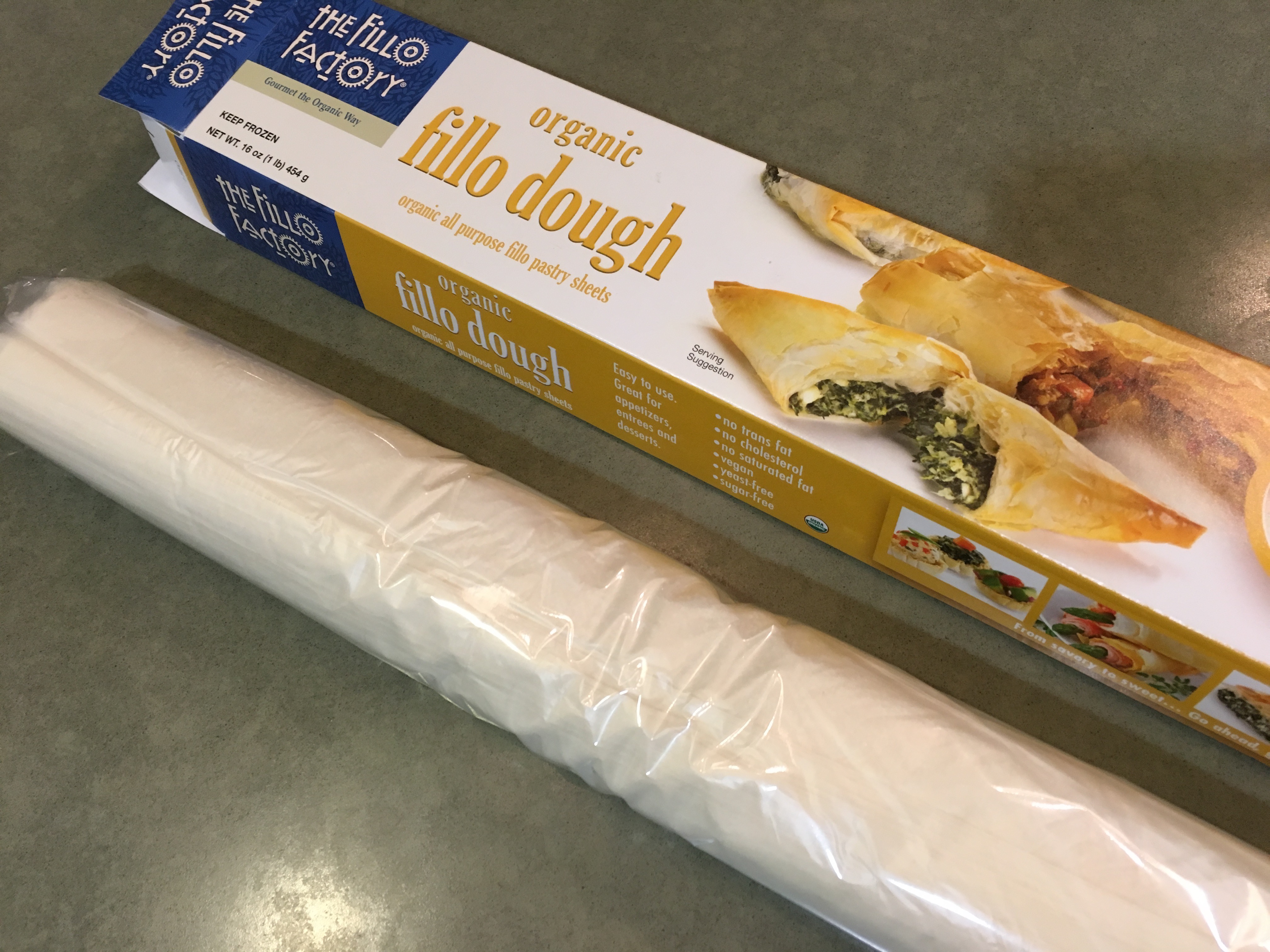 I think I mentioned it back when I first made it – but I'm a fillo dough newbie.  It's really easy stuff to work with!  Yes, it's super delicate, but it's also so forgiving in terms of how you use it.  It looks "rustic" and gourmet no matter had badly you manhandle it.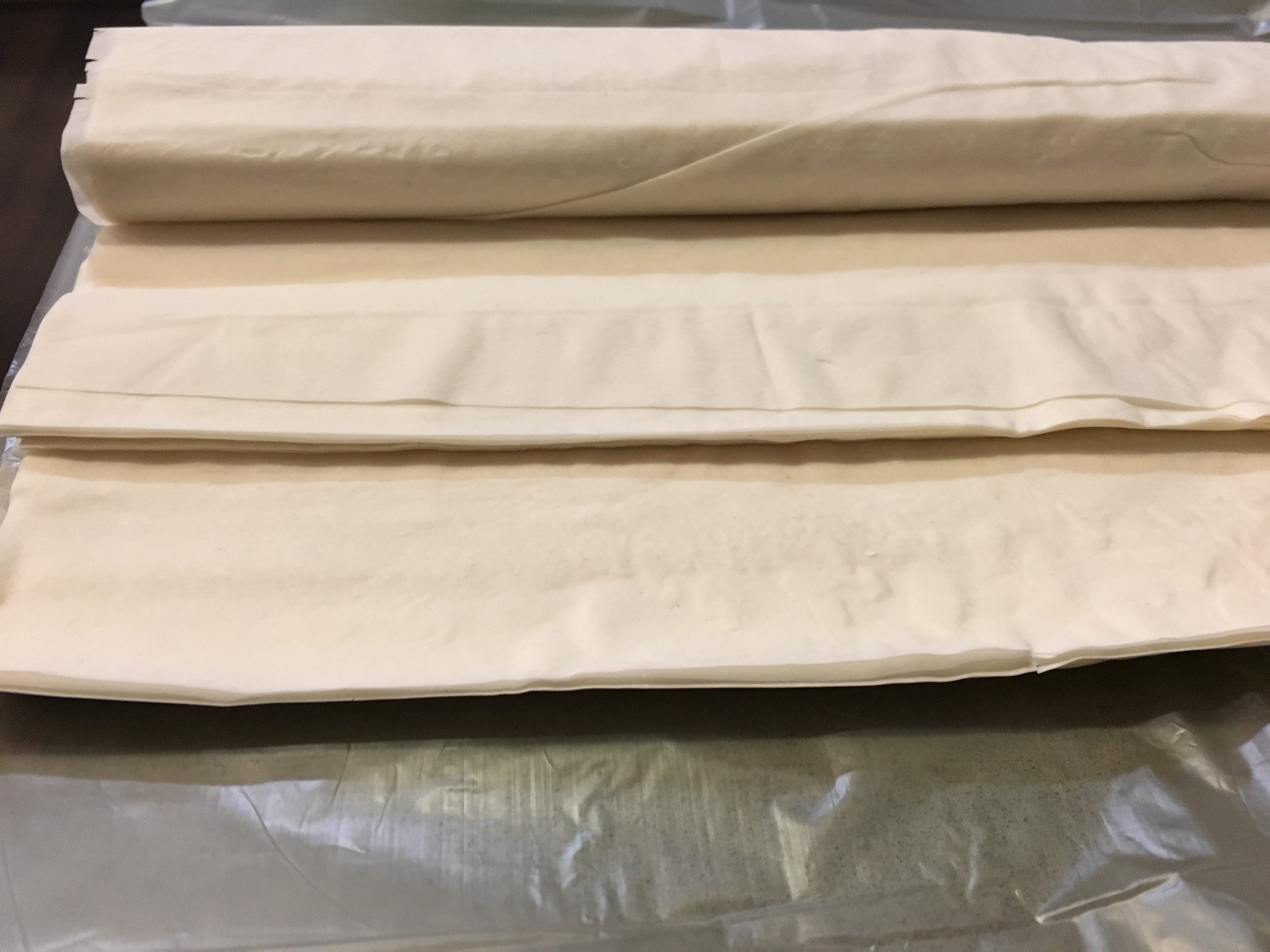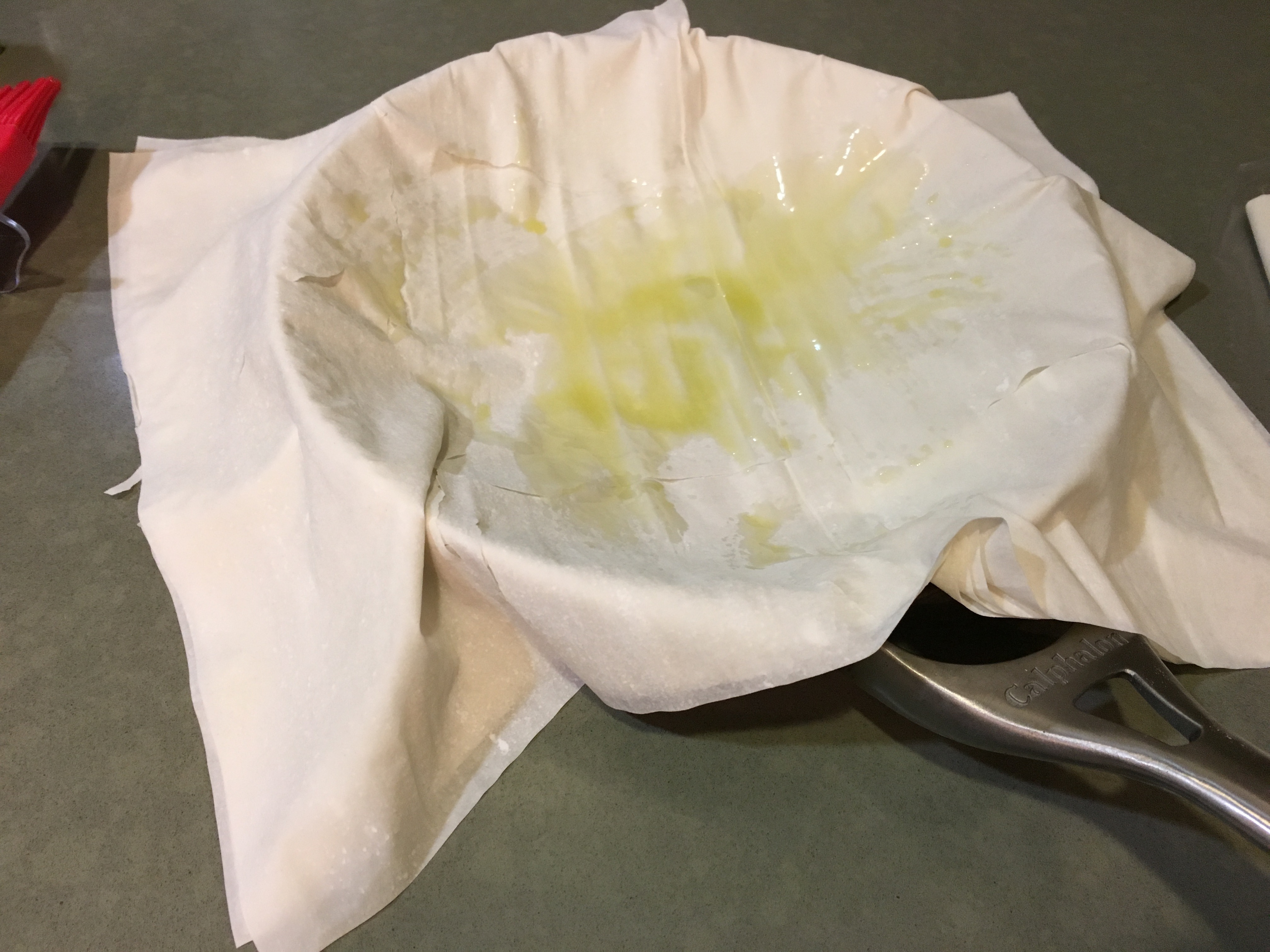 Brush it with olive oil and voila!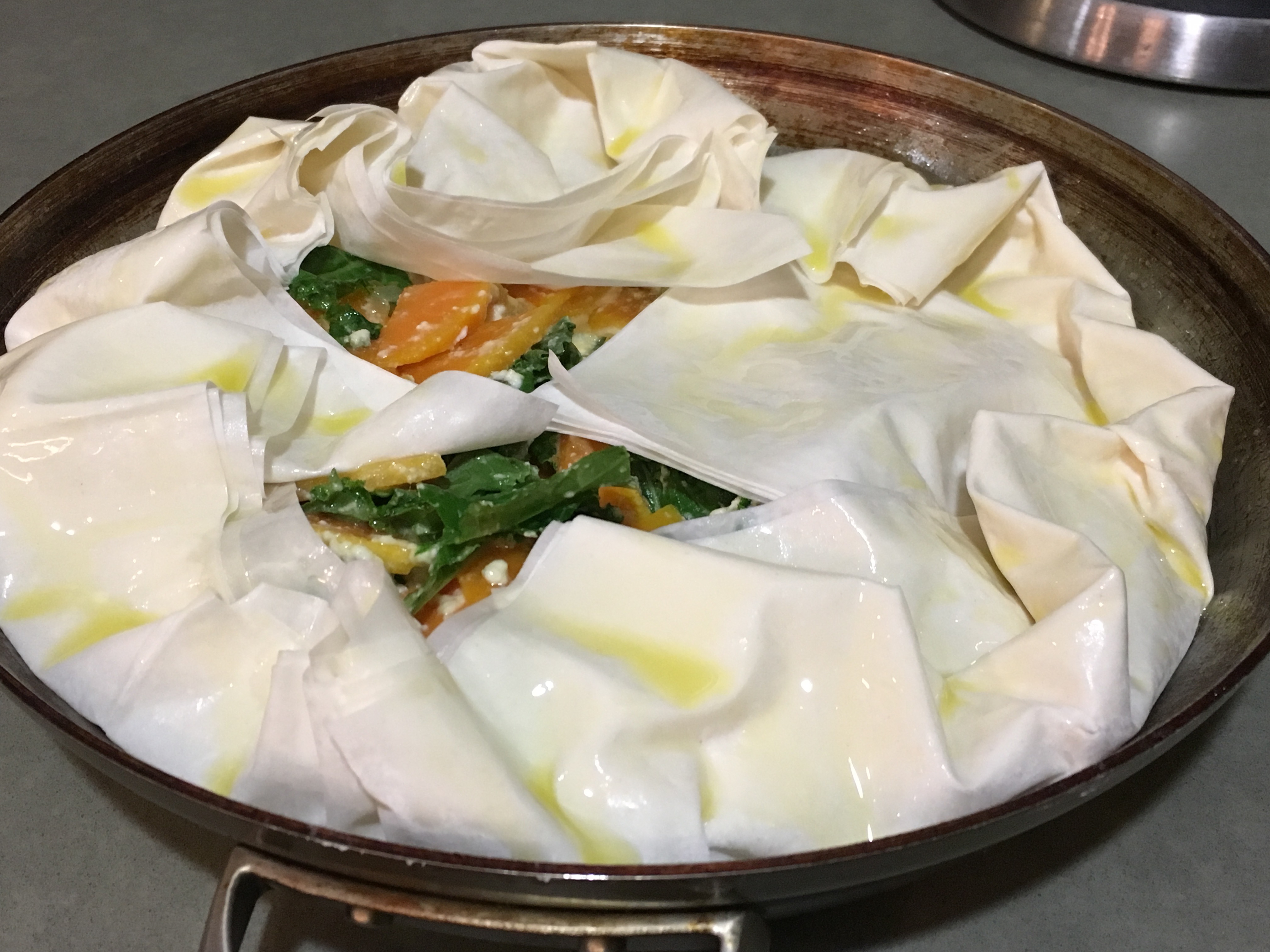 You're a chef!
Ok, so let's talk about the inside stuff.
I used a recipe from this cookbook, a birthday present from my sisters.  It's reallllly hard for me to turn down any recipe with kale and butternut squash. Which is where this recipe starts…with sautéed squash.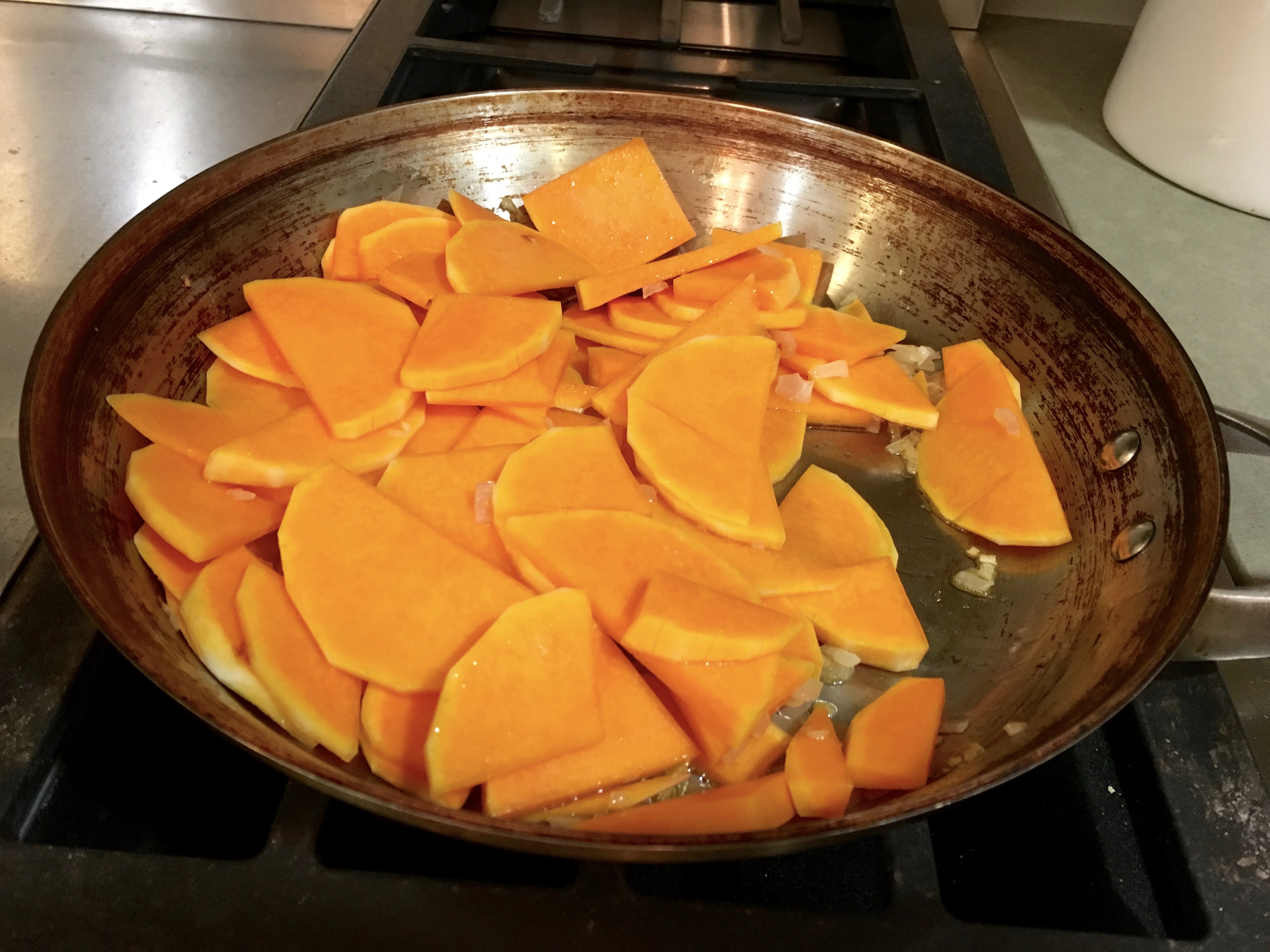 The cookbook is vegetarian, not vegan, so it calls for cheese, but I consulted with the WF cheesemonger and she suggested I give this Kite Hill kind a shot as a swap for ricotta. They didn't have the plain one and she felt bad, so she gave me this one as a free sample to test out.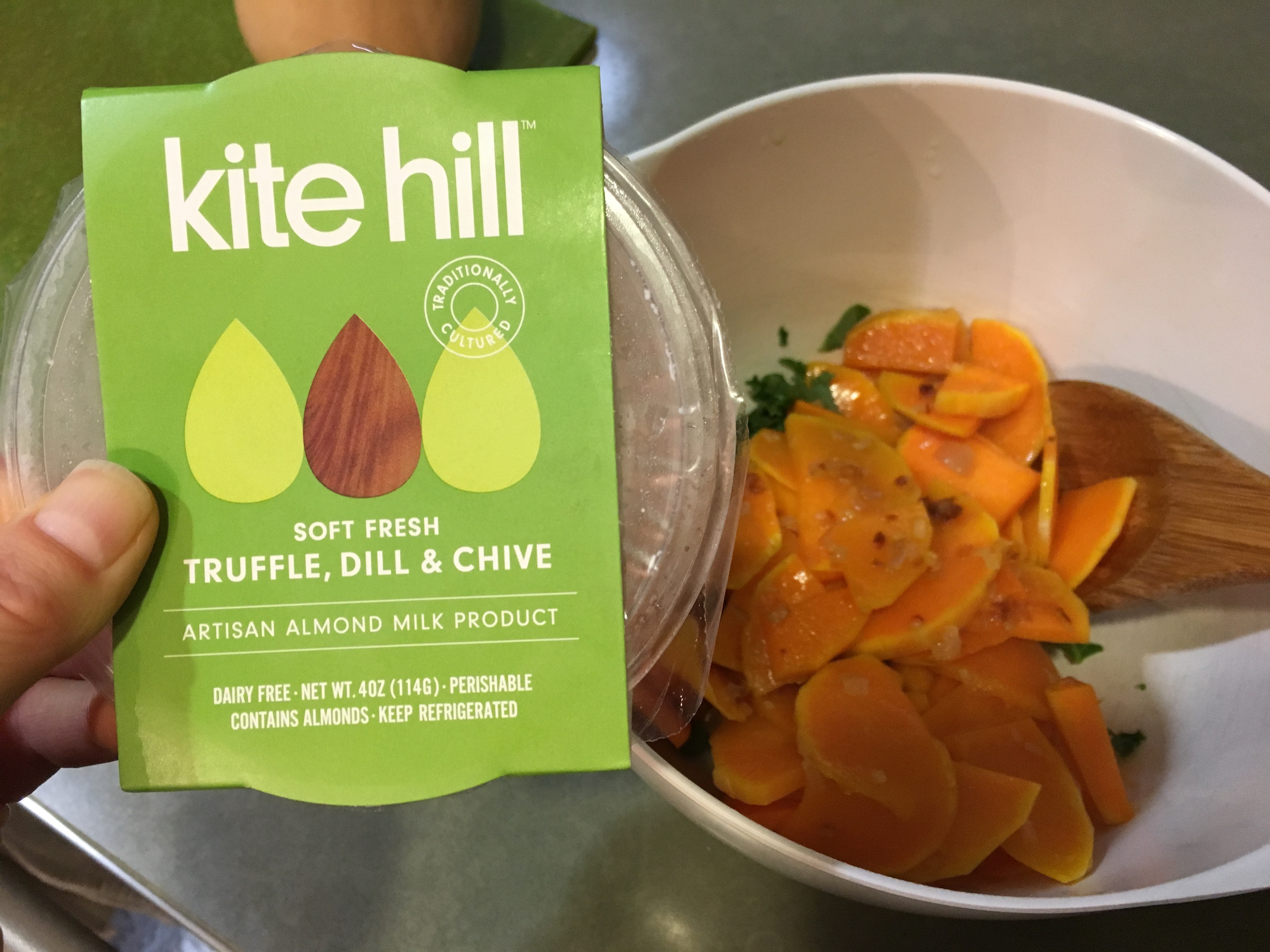 I would never have bought truffle, dill, and chive on my own.  Never.  But as it turns out, the flavors are super mild so it doesn't take over a dish.  It is probably the one I'd buy every time now. So don't be dissuaded by the name of it and give it a try!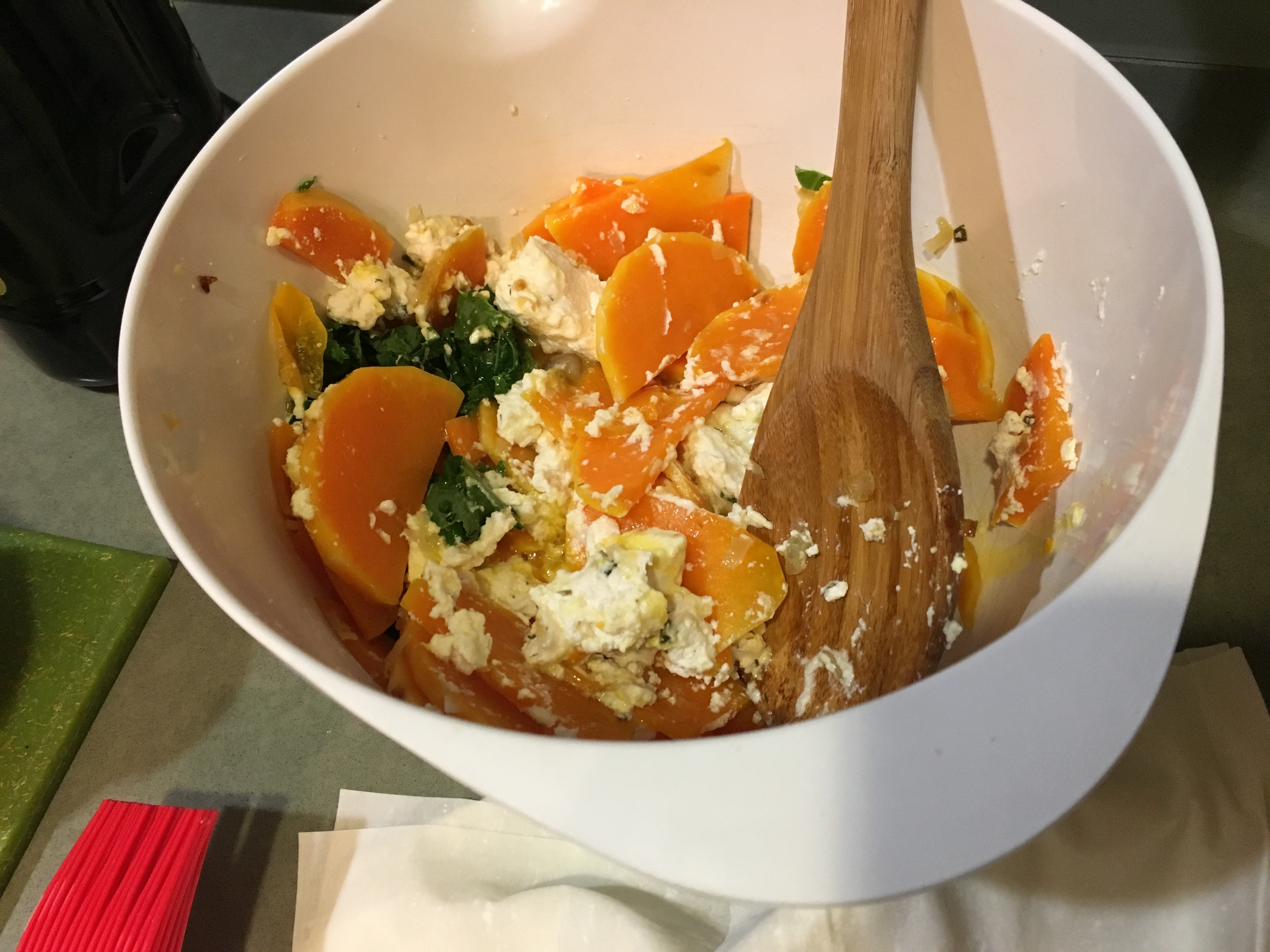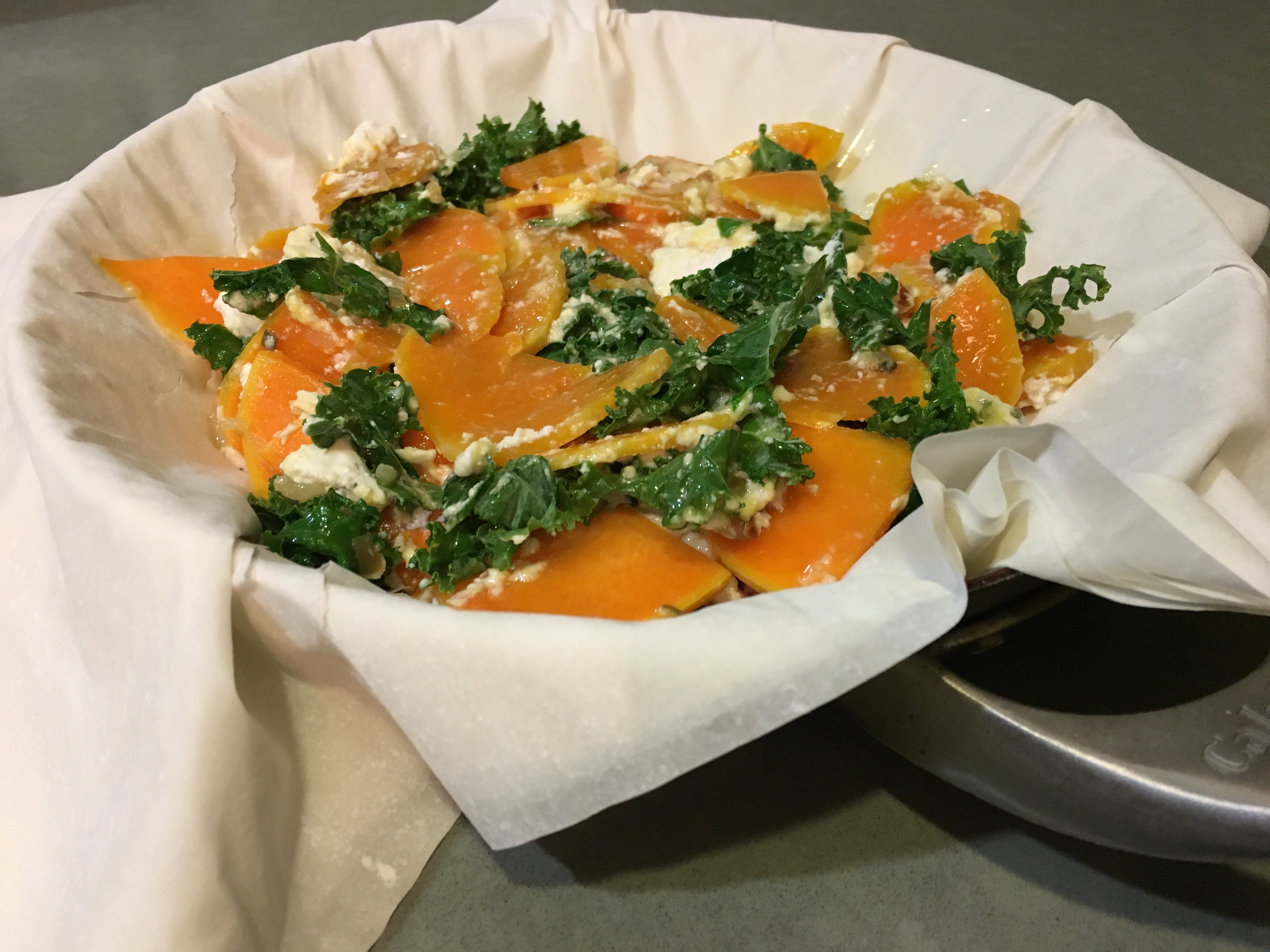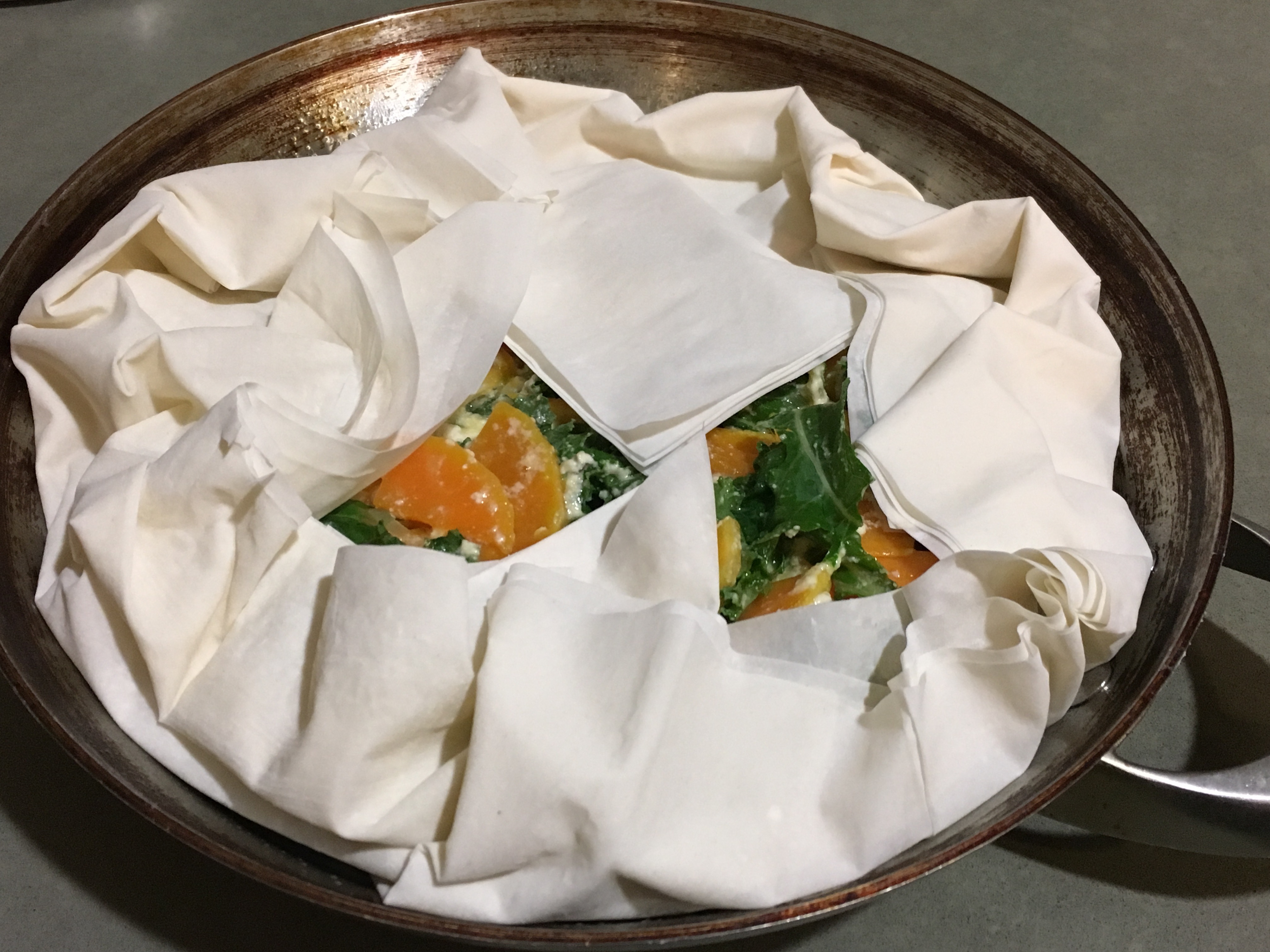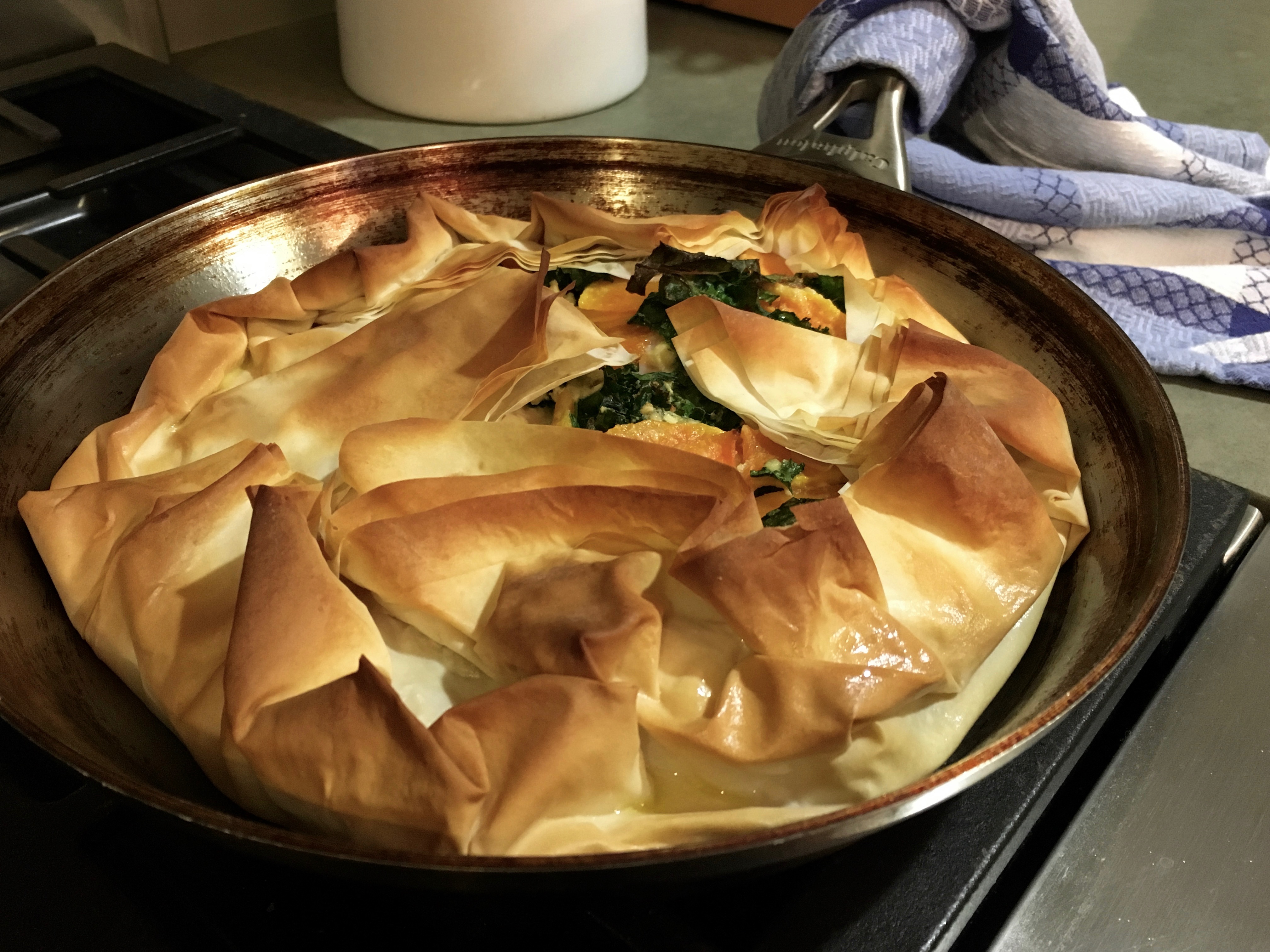 Since everything was par cooked, it just took a little bit of time in the oven and then it was ready to slice and serve.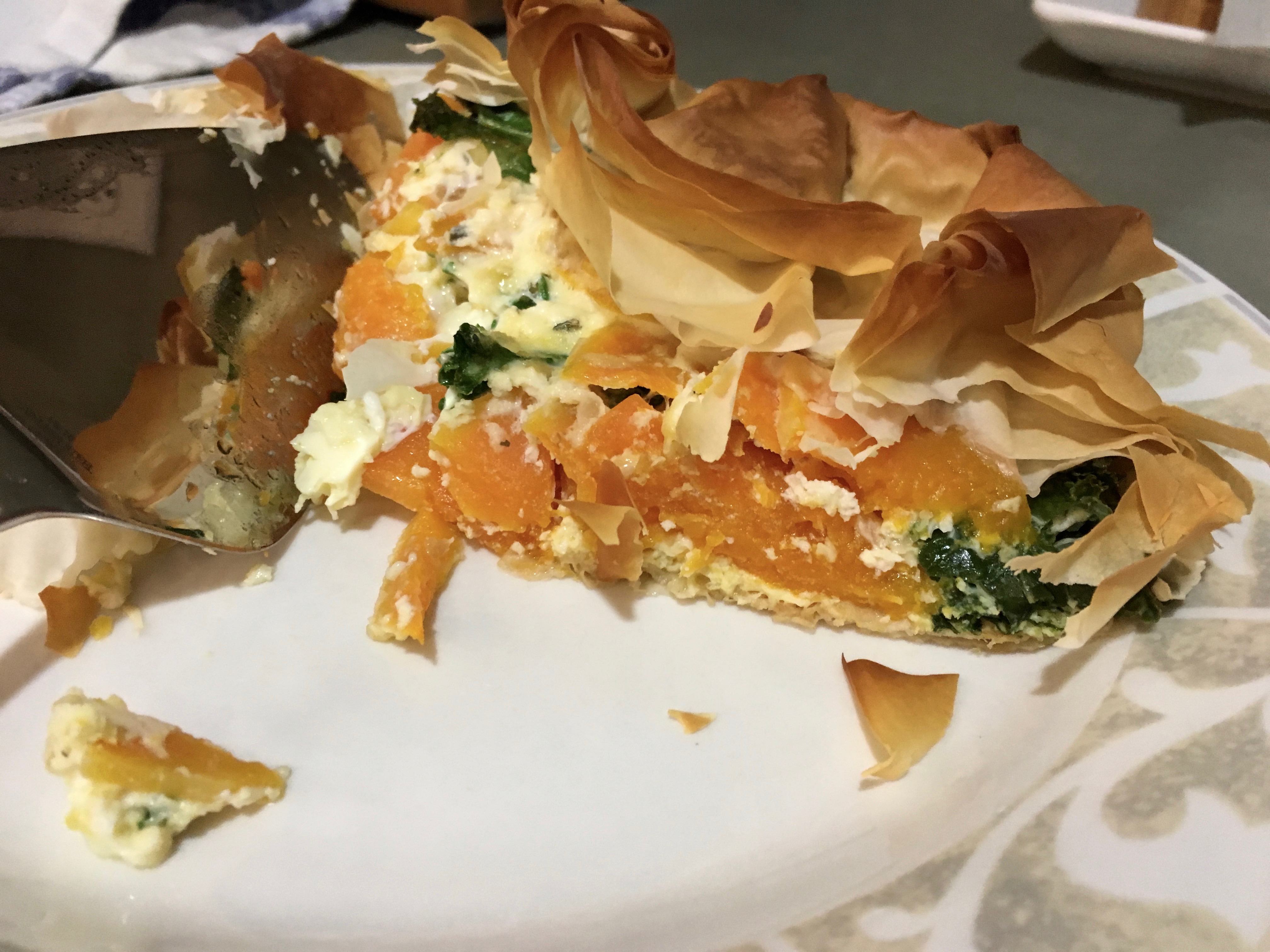 As you might expect, the kids loved the crispy bits of fillo dough.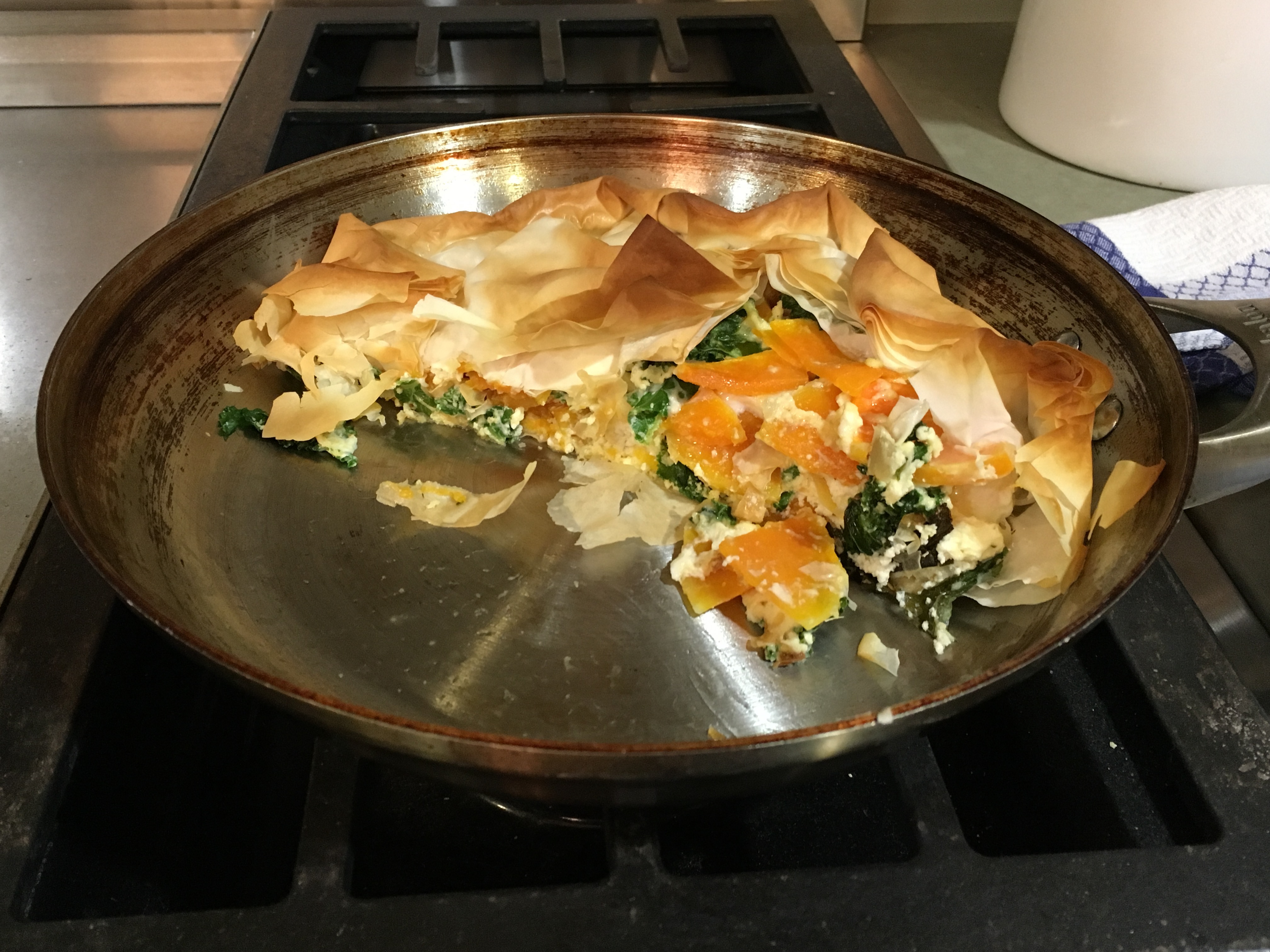 It was a hit.  I really loved it.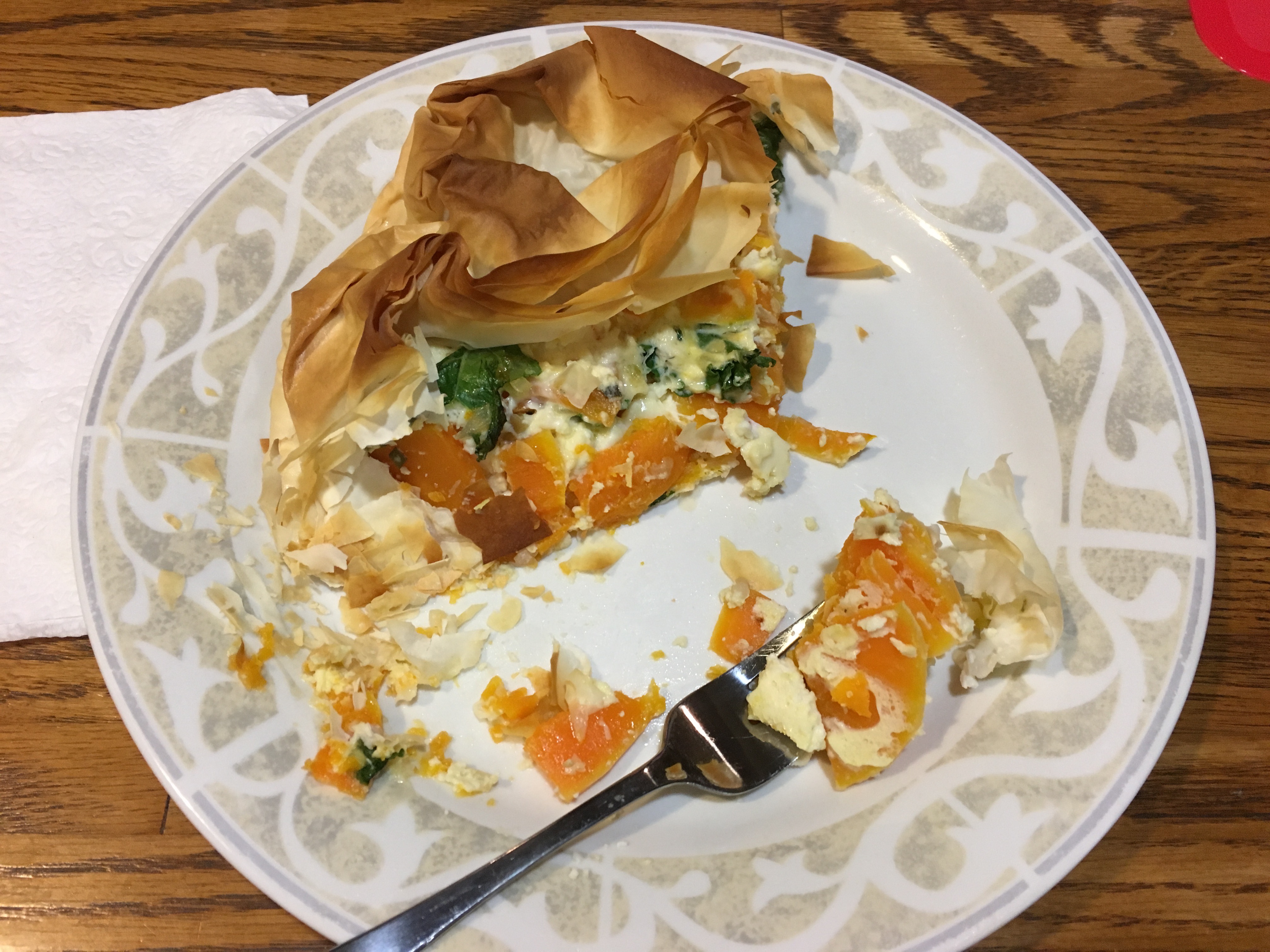 Enough to make a riff off of it a week later.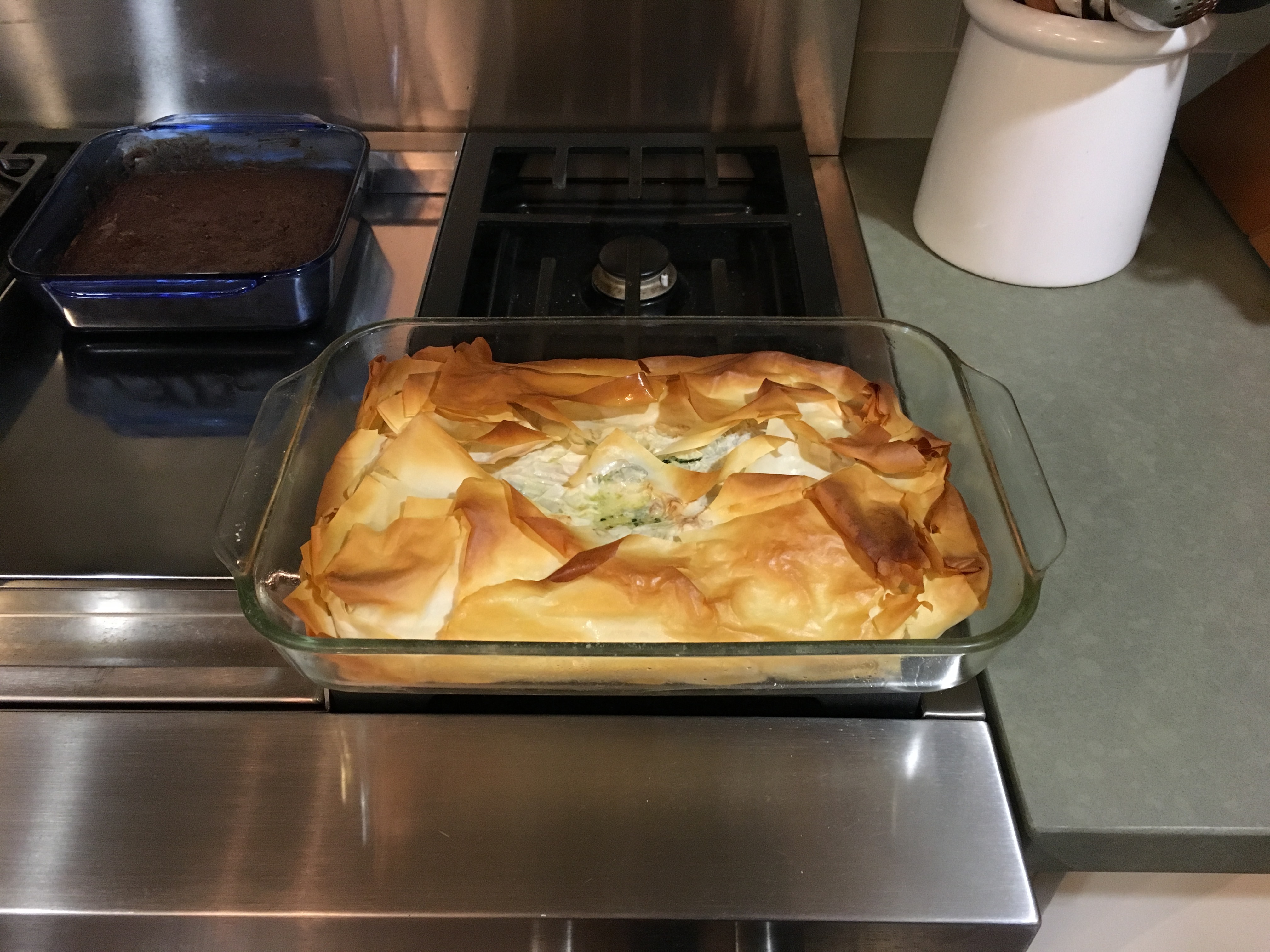 But bigger. 🙂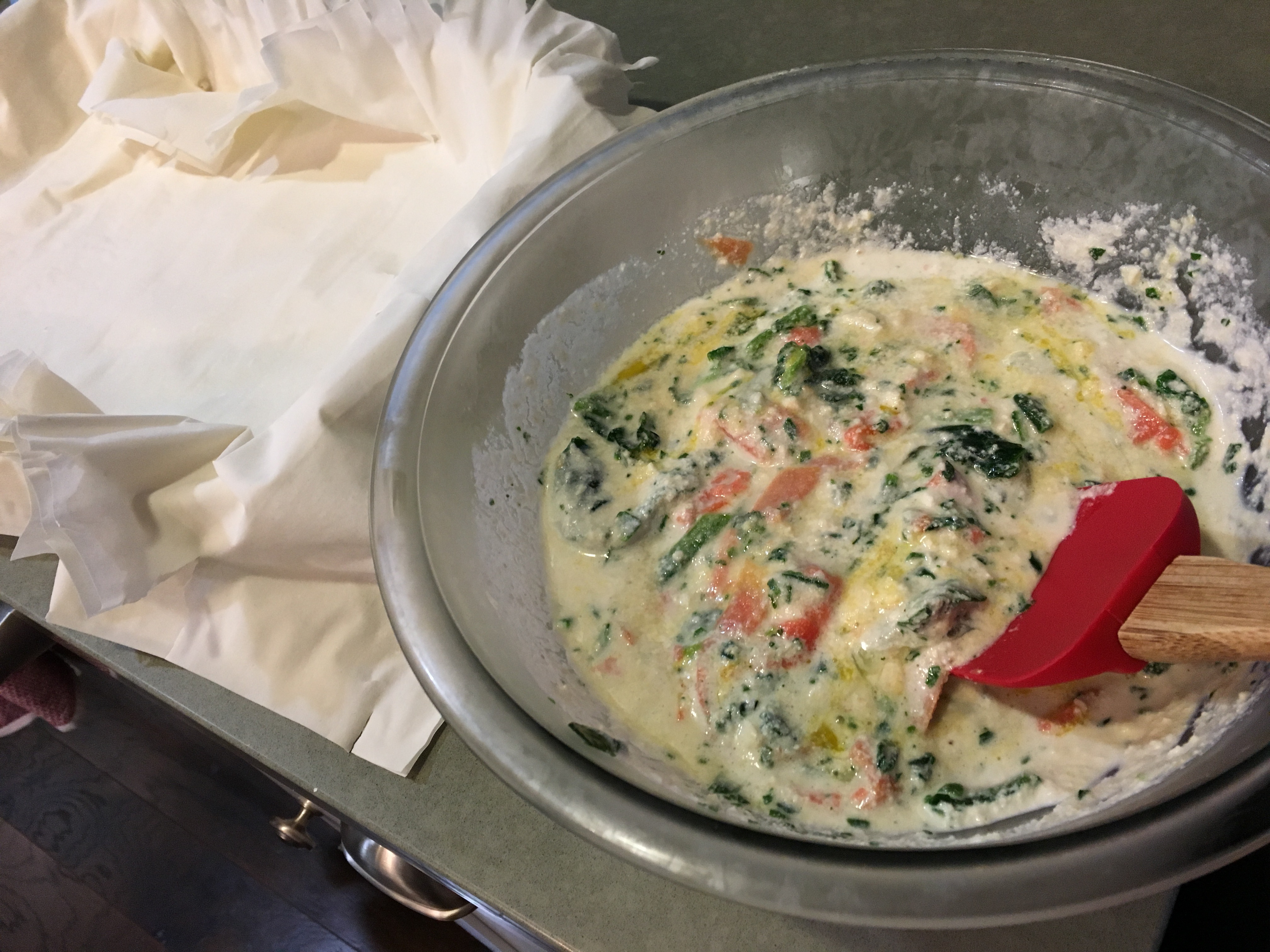 This filling had more of the Kite Hill cheese, plus spinach, smoked salmon, and eggs.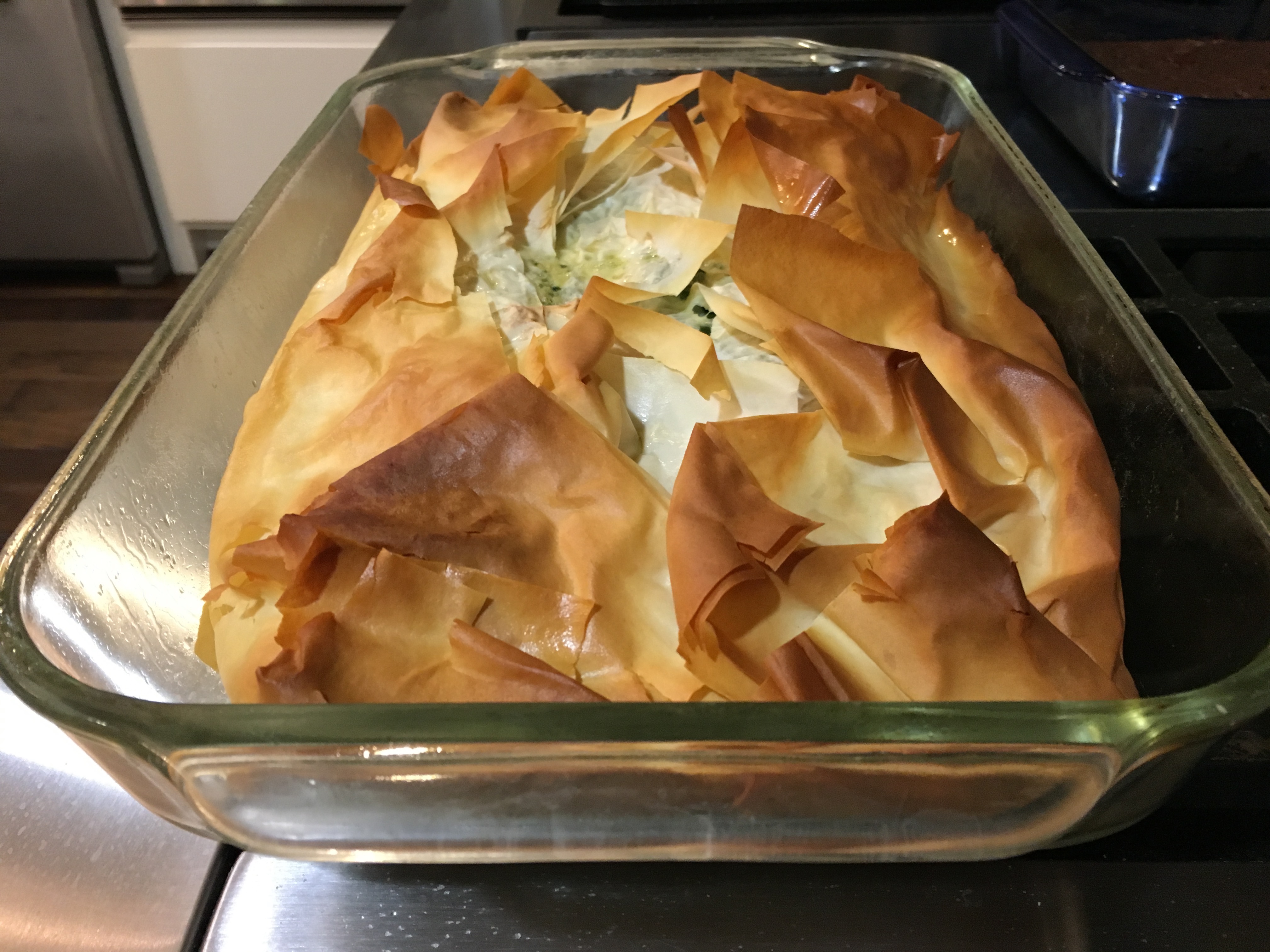 I just laid the fillo dough in the greased casserole dish then poured the filling it, folded the edges over, sprayed it with olive oil (I need a better mist sprayer and recently discovered this one, so I will probs be getting it asap. I use my current one all the time and I hate it – it leaks and hardly works more than 50% of the time).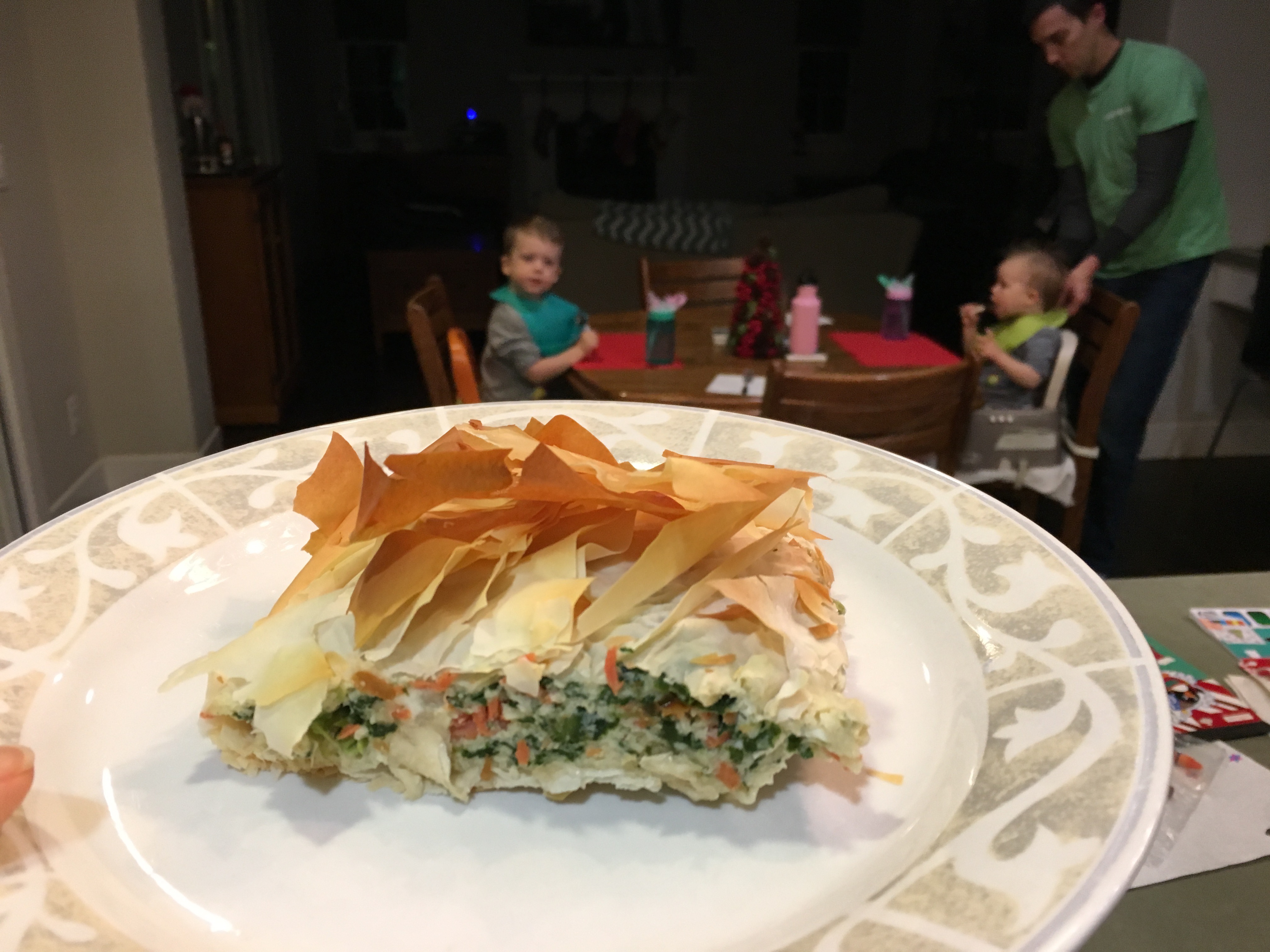 Photobombing hungry monkeys in the background.
So moral of the story:
fillo dough is easy and not as fancy as it seems
Kite Hill almond cheese is bomb
my kids are cute (maybe that should have been at the top)