Ok I am really realllllly considering the instant pot now.  The newest model sounds amazing!  Maybe for Christmas this year?  Or maybe I'll hold out until an amazon sale comes around – like on prime day or whatever. Raise your hand if you have one and then tell me how frequently you use it. And then tell me if it has replaced another thing you used to use, like the slow cooker, rice cooker, or yogurt maker.  Ok, basically just sell me on it?  Blah, no don't.  I need to be strong. But you can cook meat from frozen!  So fast!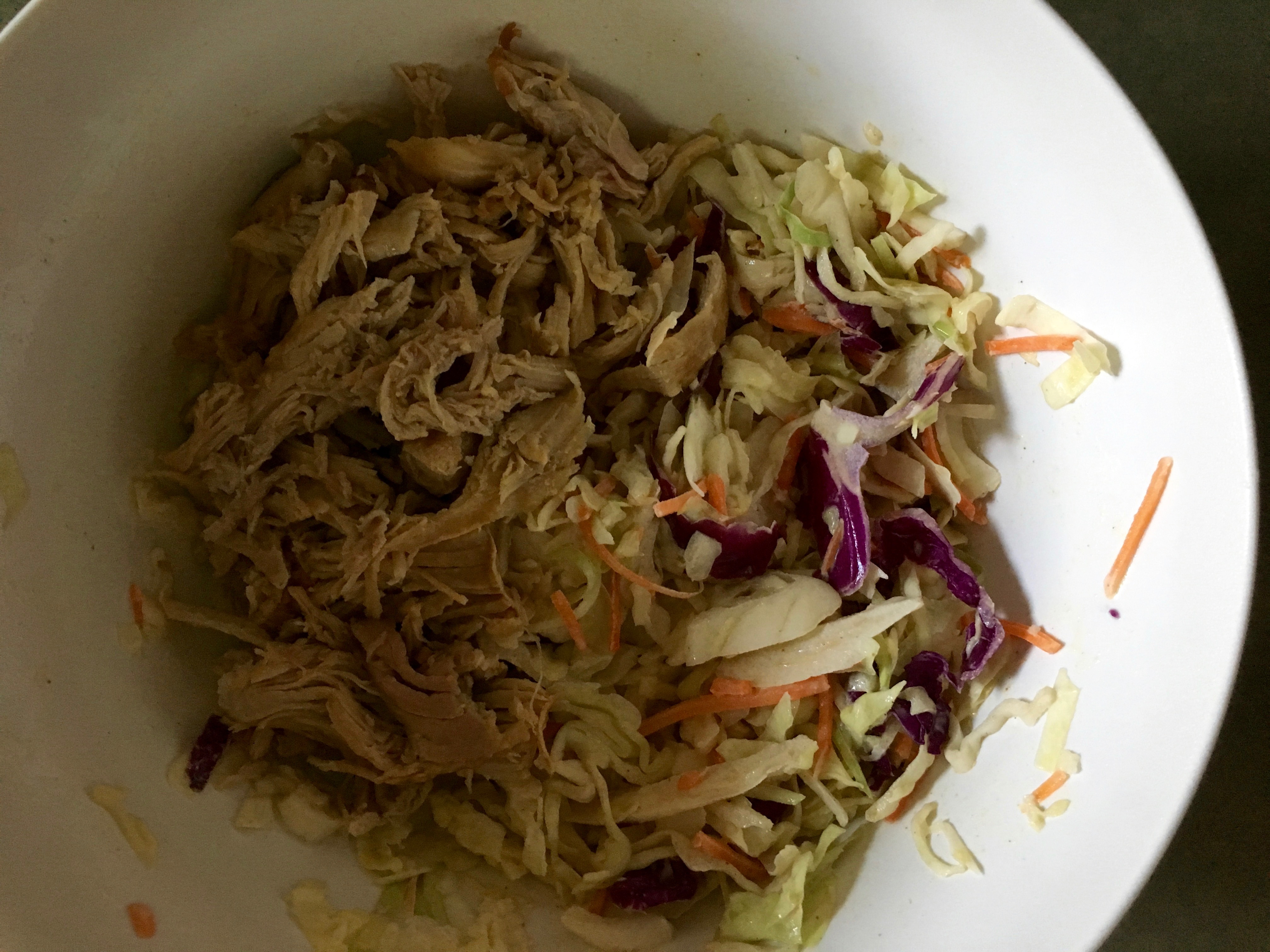 Speaking of meat.  This is leftover pork from the other night, with the last of the cole slaw from the day before.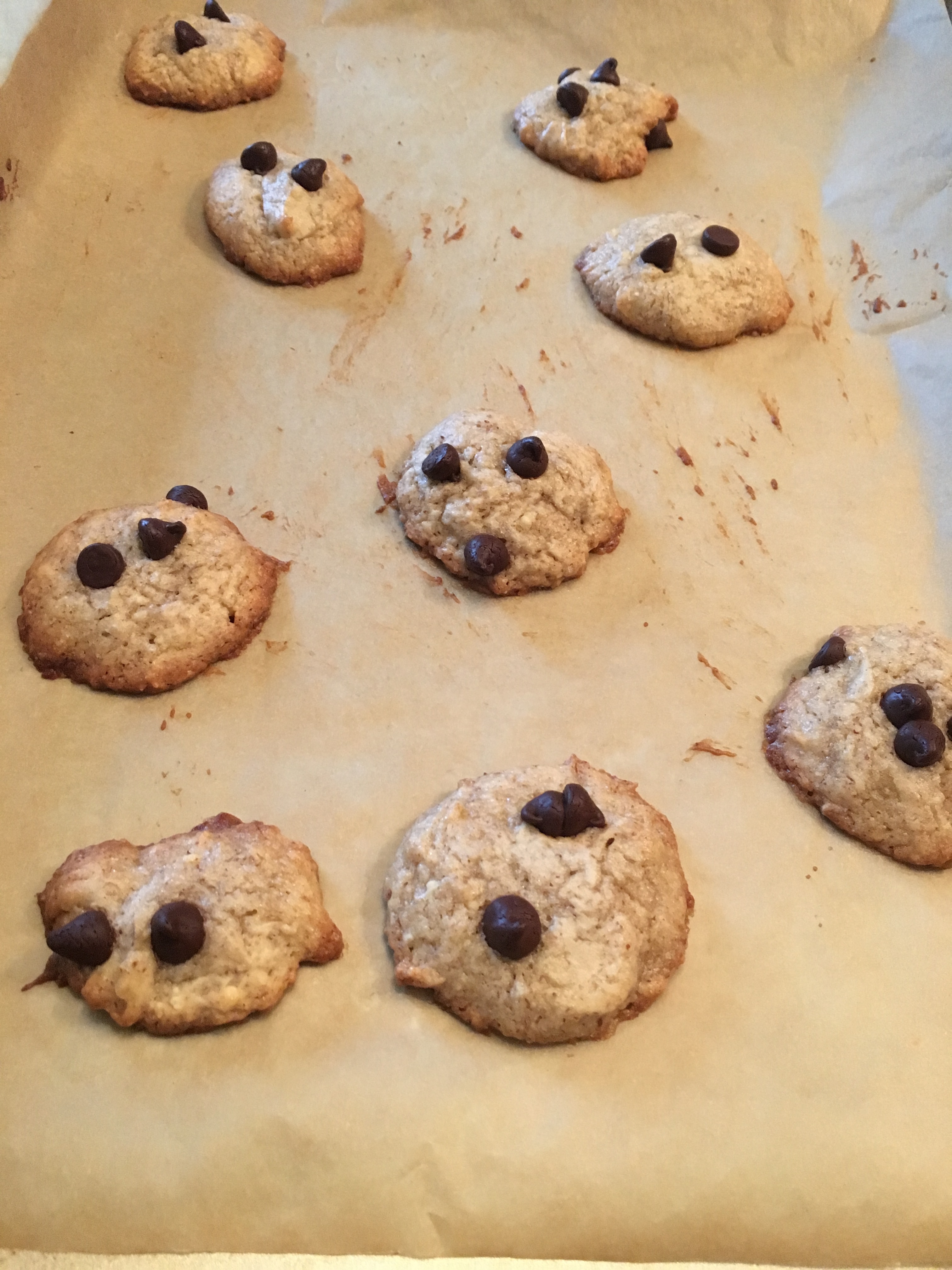 And these are cookies I baked with my kids that were meant to be flower and leaf shaped but are obviously not because I made up the recipe and the batter was too soft to do anything cut-out like.
We went on a "nature walk" slash "scavenger hunt" slash "kill time and walk to the grocery store because we have no afternoon plans and I need to get milk".  We saw so many things on the way and talked and talked and ended up coming up with a plan to make cookies shaped like the flowers and leaves we saw along the way.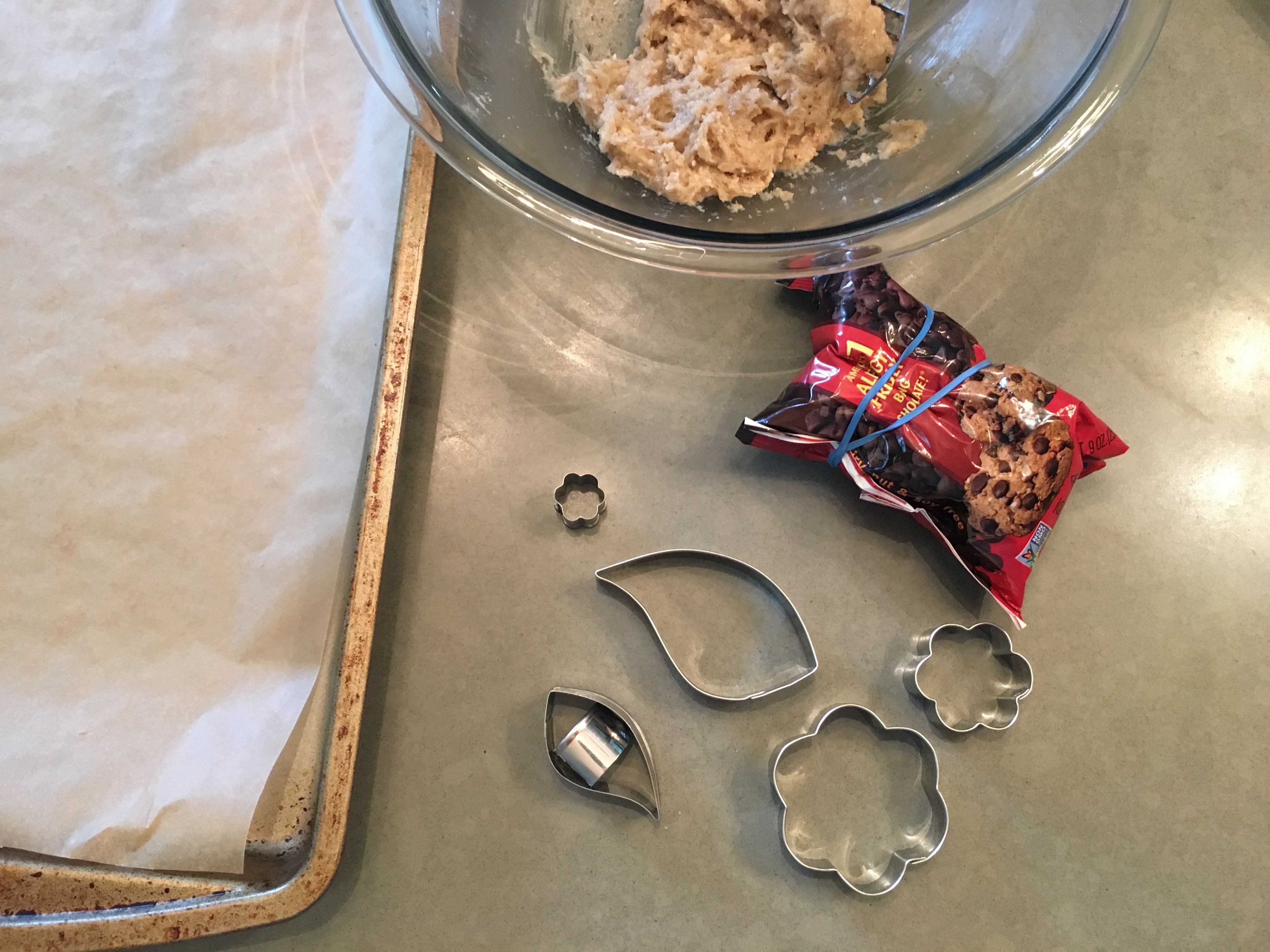 I actually had cookie cutters with those shapes on them too (as well as all the ingredients for cookies), so I went along with the plan.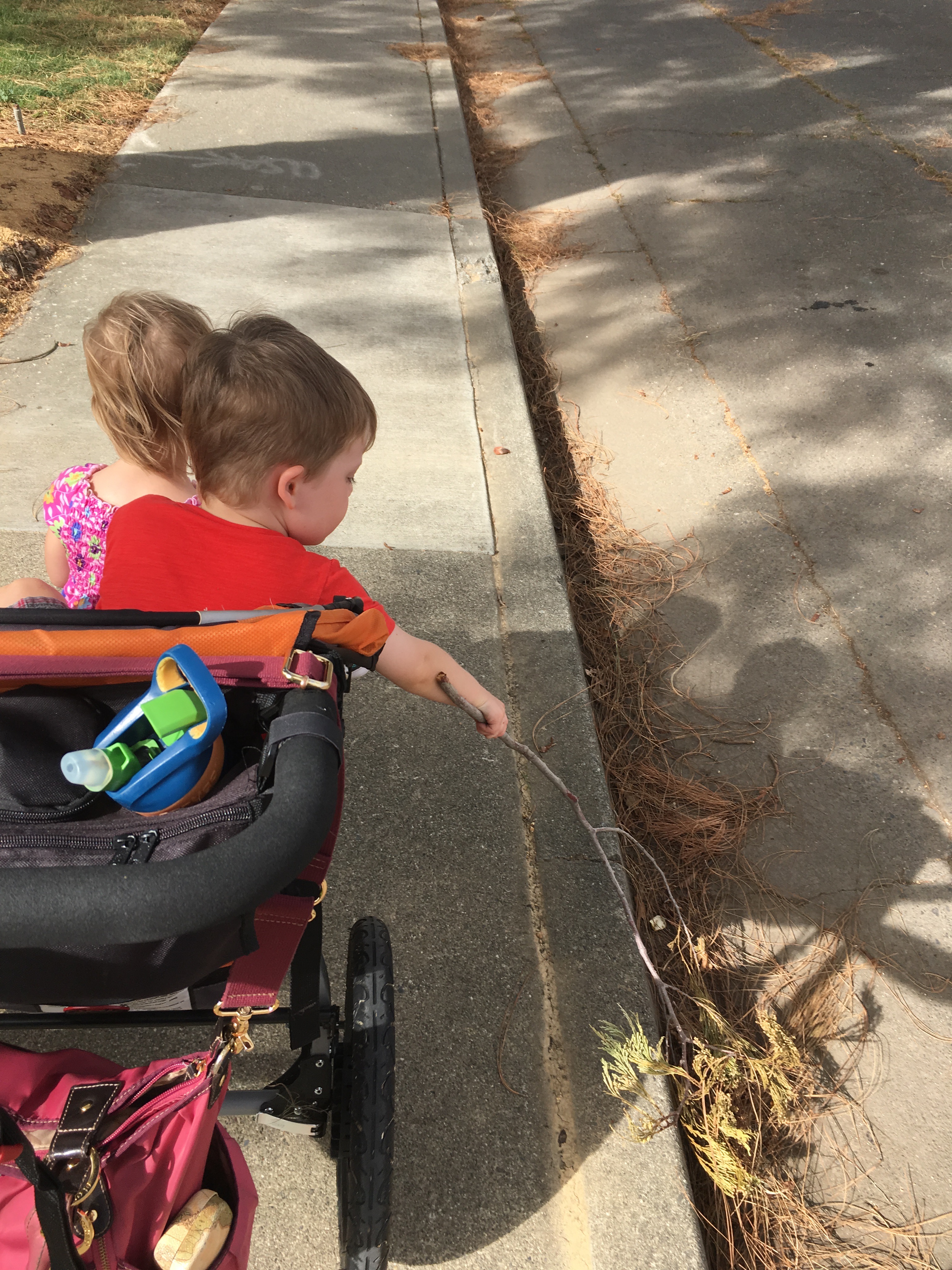 They were street sweepers for much of the trip.  I didn't want V to push herself and walk too much so I brought the stroller. Sadly the store STILL didn't have Califia, so it was kinda a pointless trip.  This is the third time I've gone in the last month.  I need me some mocha almond milk.  My coffee is so plain without it. Although I did use coconut cream (from a can) this morning and it was dang good.  I digress.  This post is all over the place.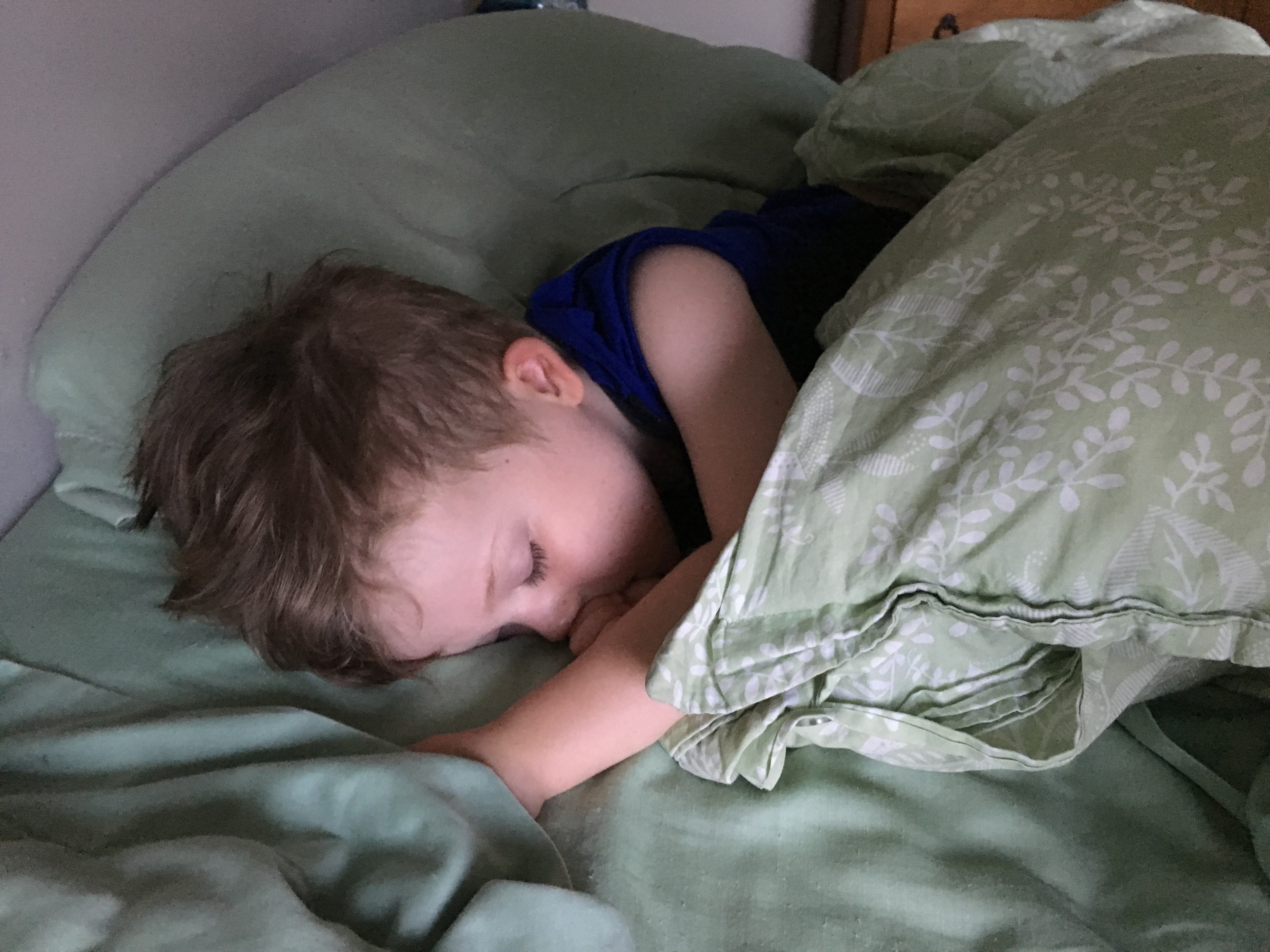 P had a nightmare.  At 3 am, I was so out of it, I talked him through the irrational fear of monsters, dinosaurs, and creaking in his room, and then fell back asleep with him in the bed.  I don't do co-sleeping, but Kyle's out of town so I definitely didn't mind.  P slept right through me getting out of bed to get V, but she's not the most quiet so he was up shortly after.  And then we facetimed dada.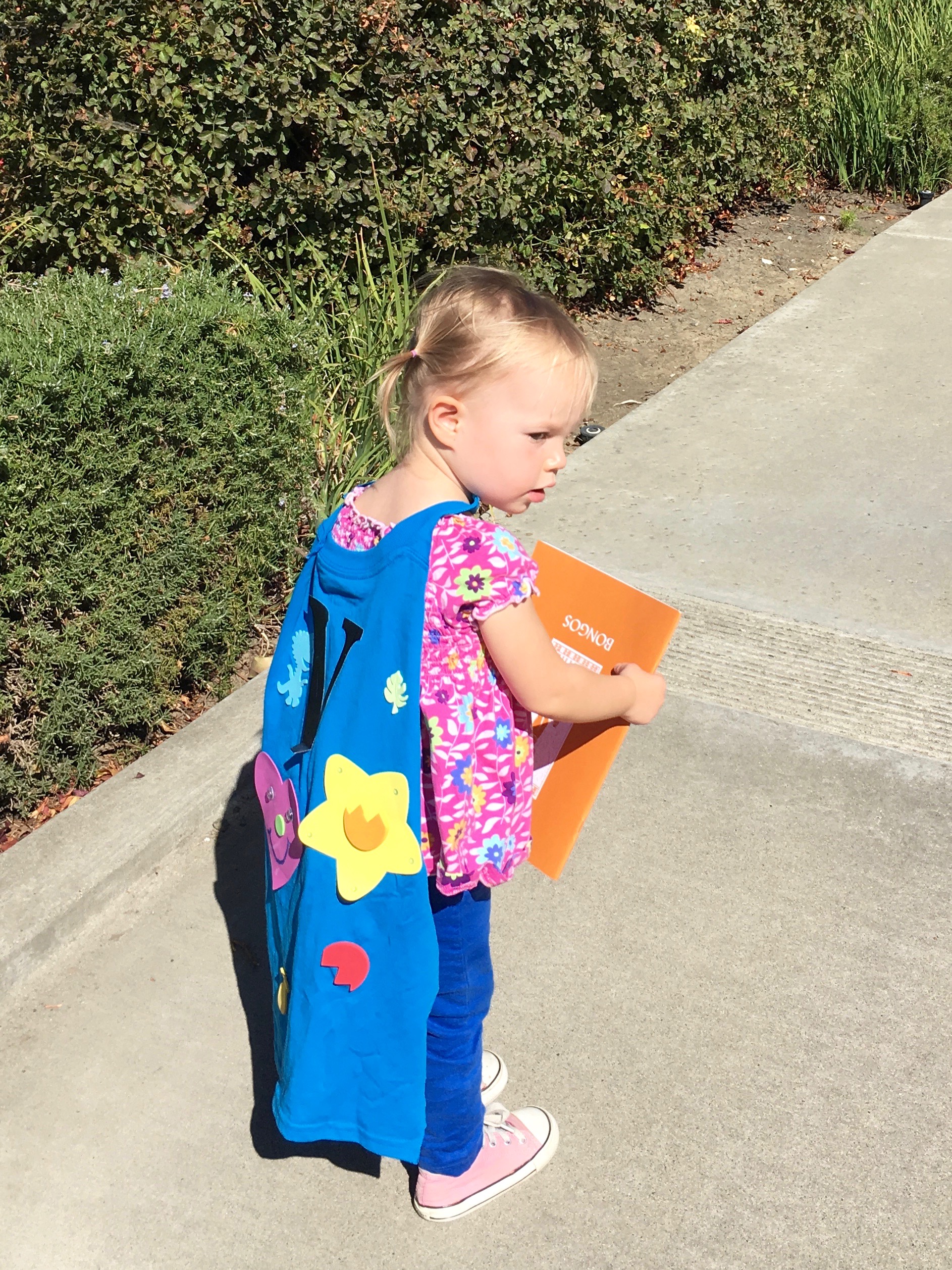 Doesn't everyone wear a cape to music class??  No?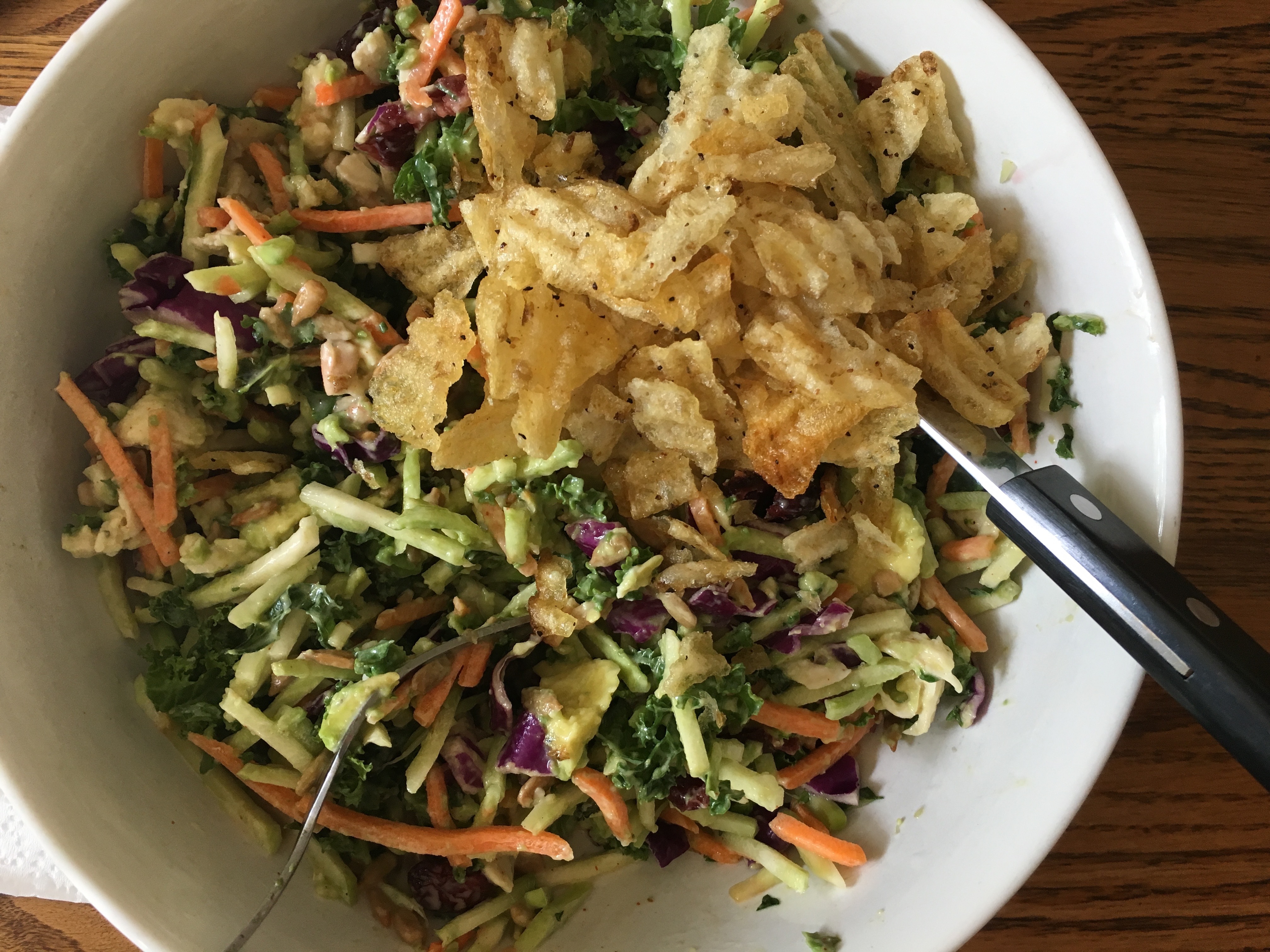 TOO MANY CHIPS.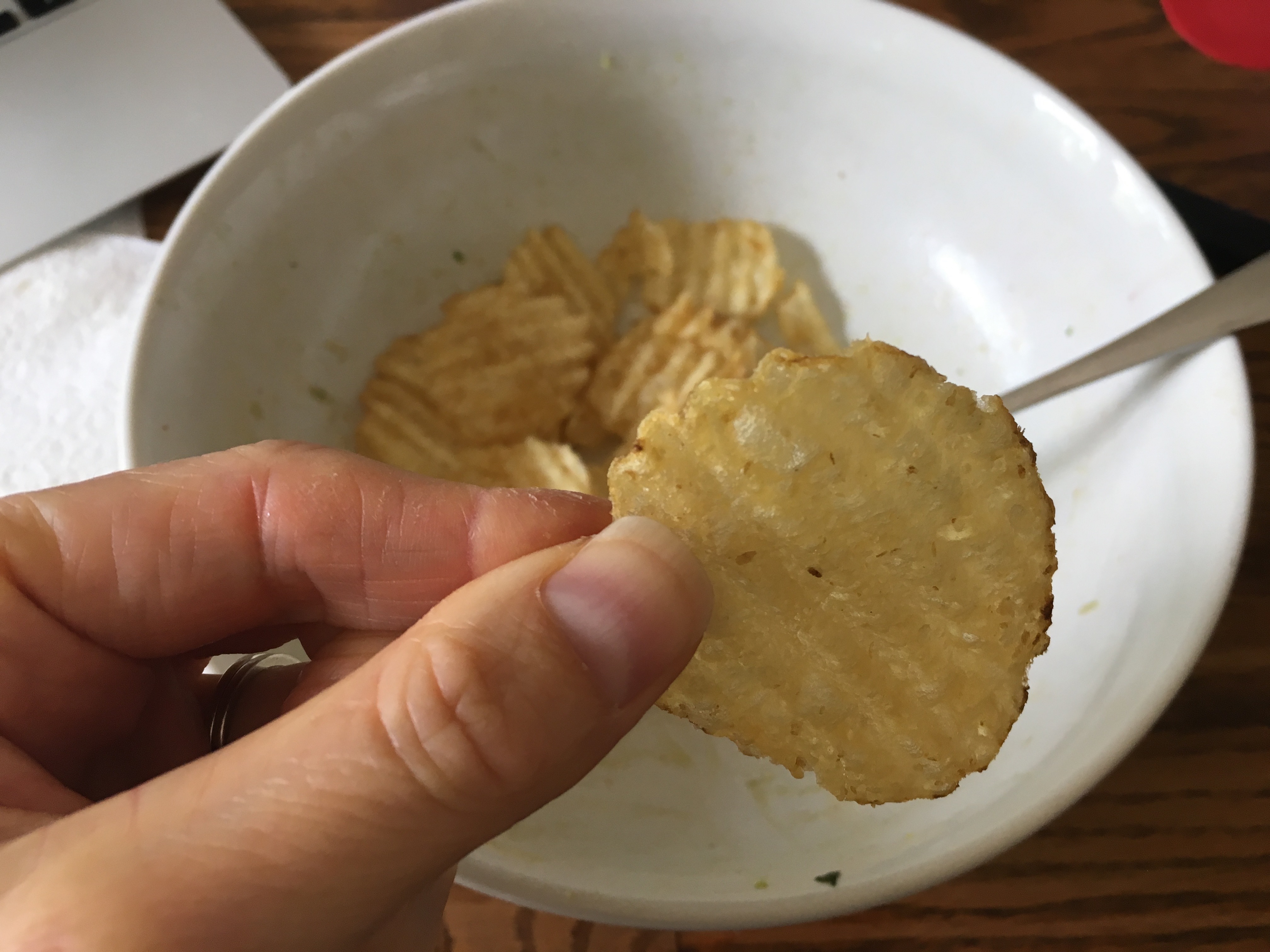 If I'm being totally honest here, I would fess up to the fact that I ate more chips than any human should after this salad.  I poured the crumbs on the salad, thinking that would be a nice crunchy addition to the salad to satisfy my junky craving, but nope.  I opened a new bag. And took it down.  I have a problem!!!  Help me!  I wallowed for about 10 minutes but then just was like whatever.  I went to stroller strides that morning and my sun & soil juice was spoiled (wah!) so I was obviously in need of calories. I don't actually need to justify it, but I can't help it.  It was an alarming amount of chips, guys.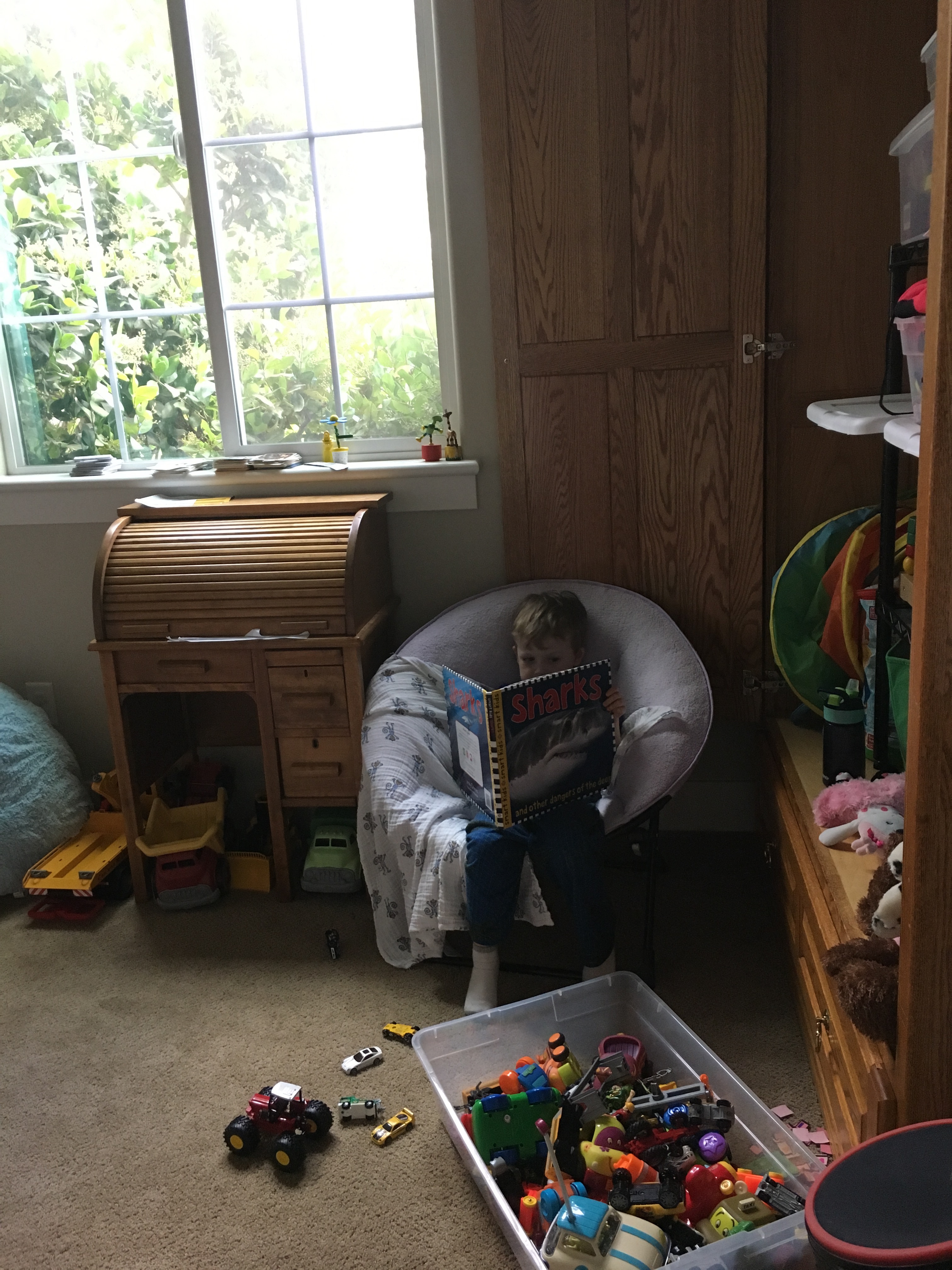 Quiet time spying.  Man he's cute.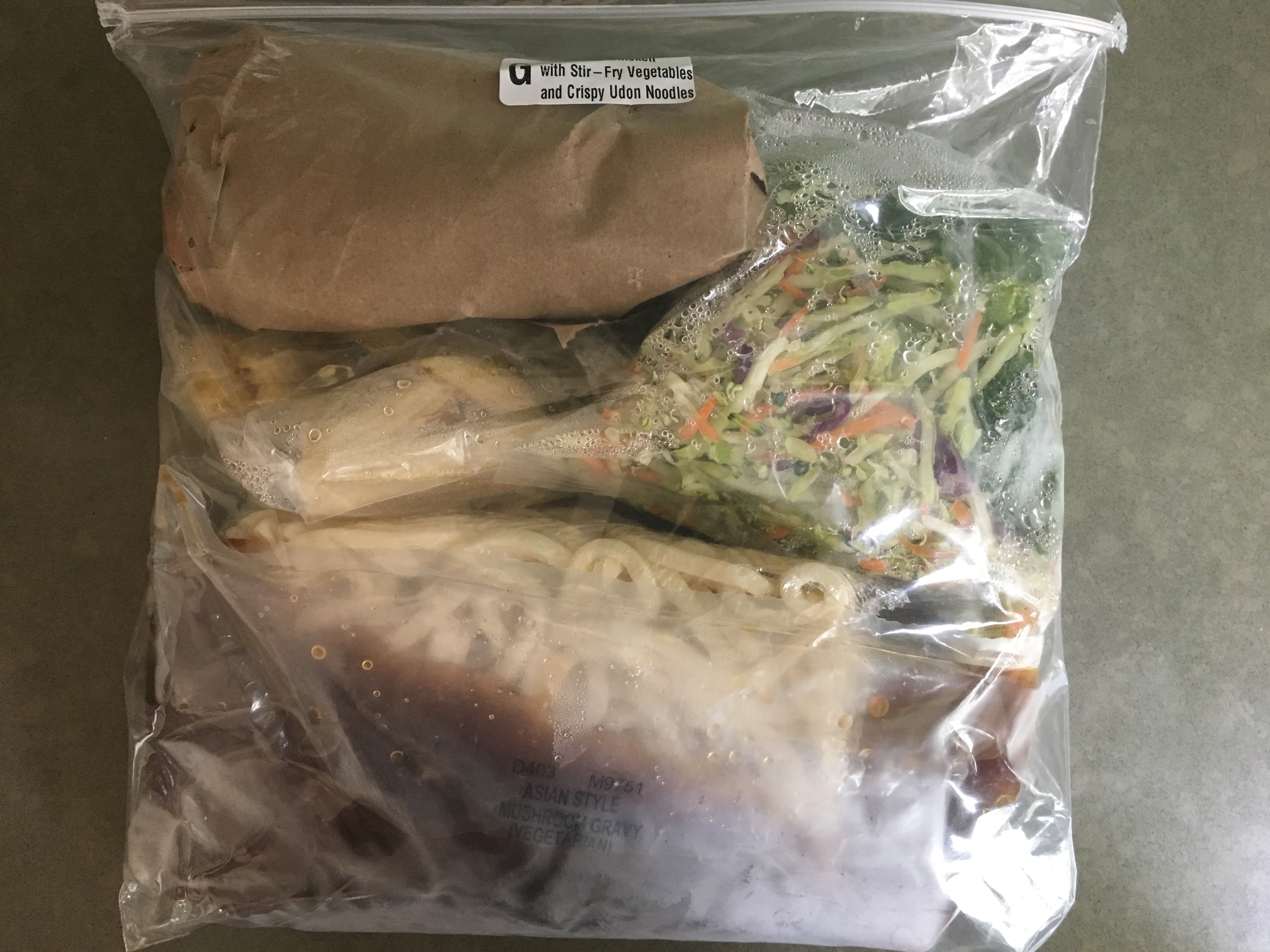 Stir fried udon noodles via gobble!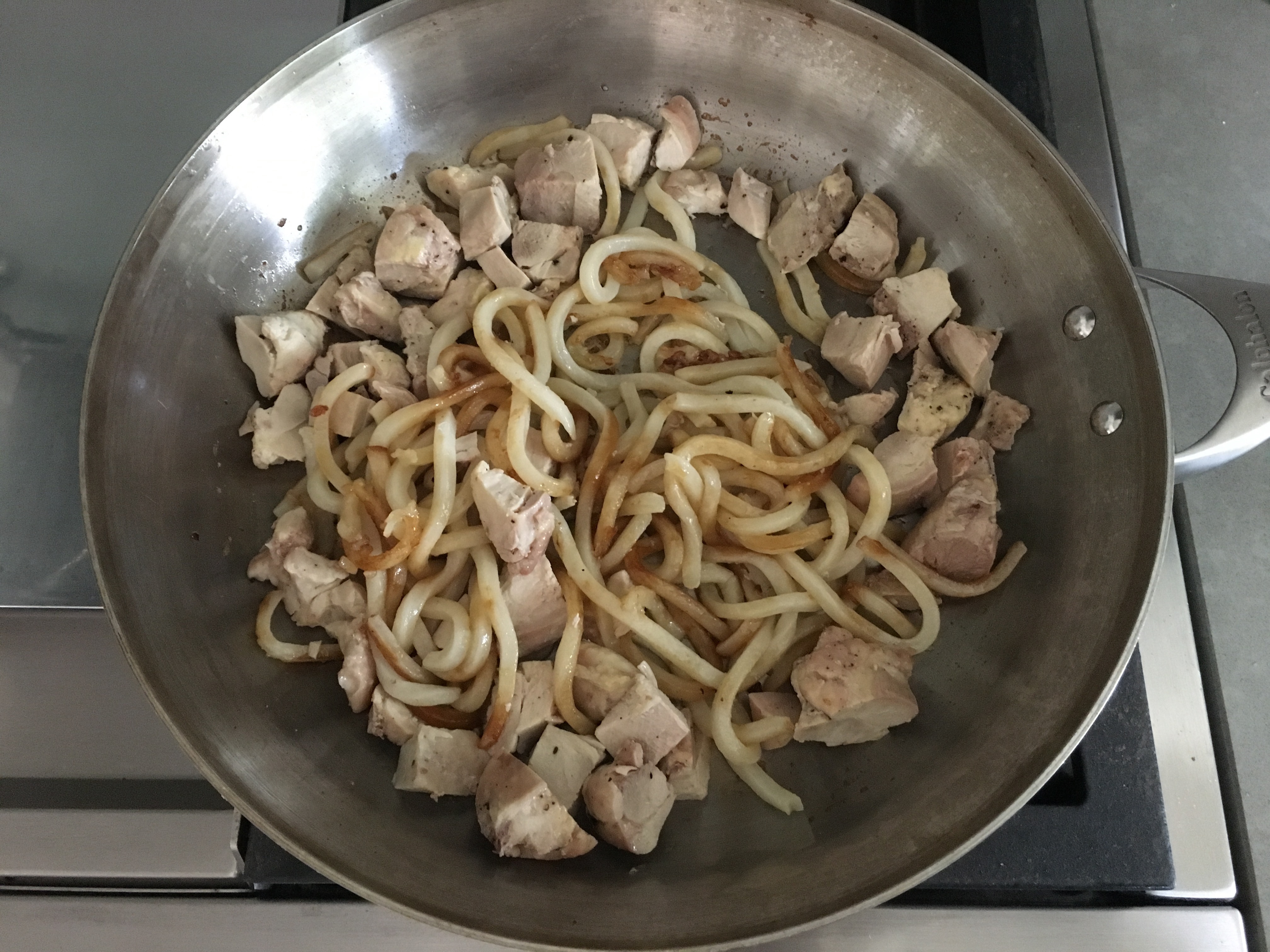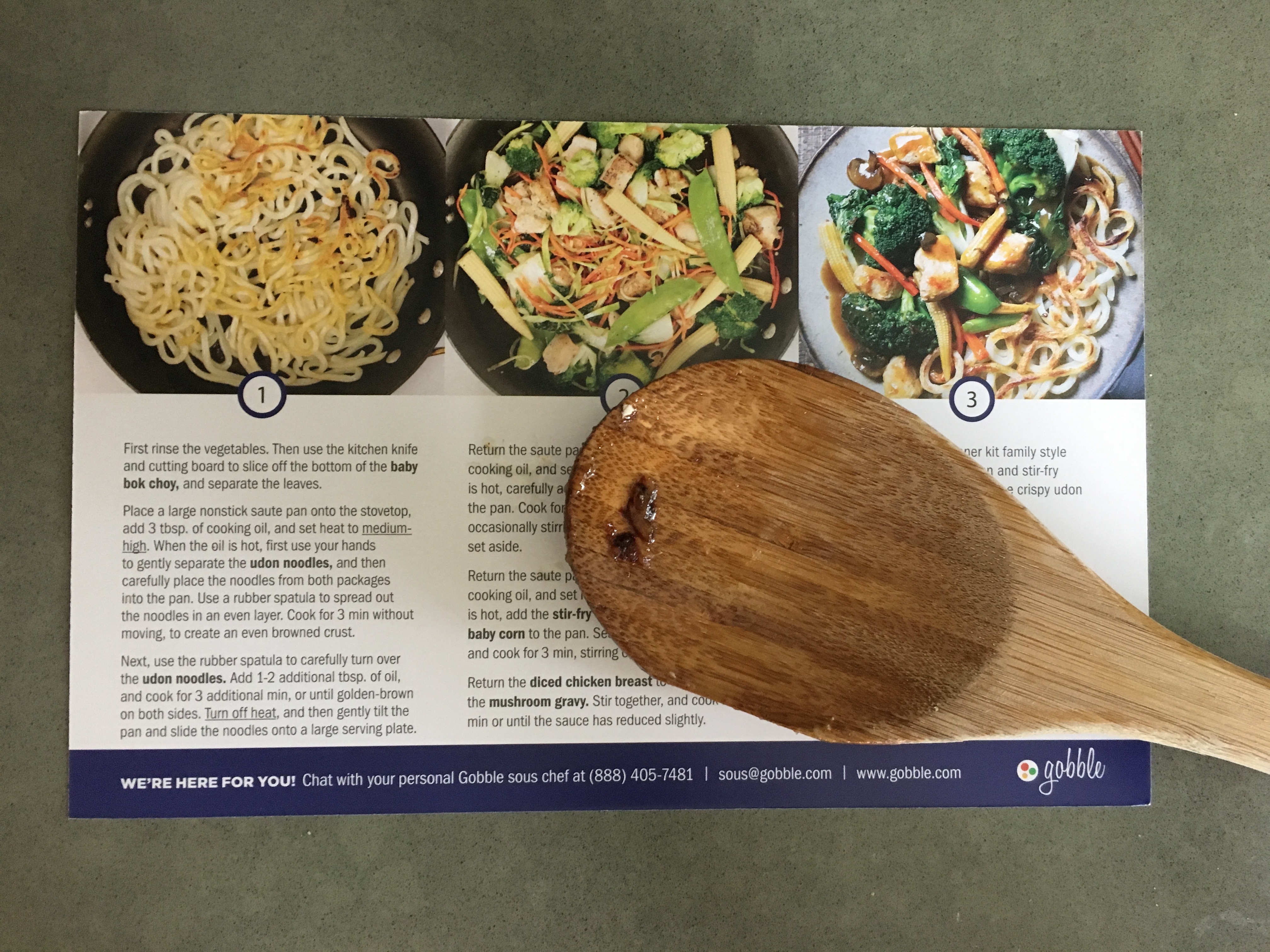 What is with this pose?  Like are they trying to get IN the case?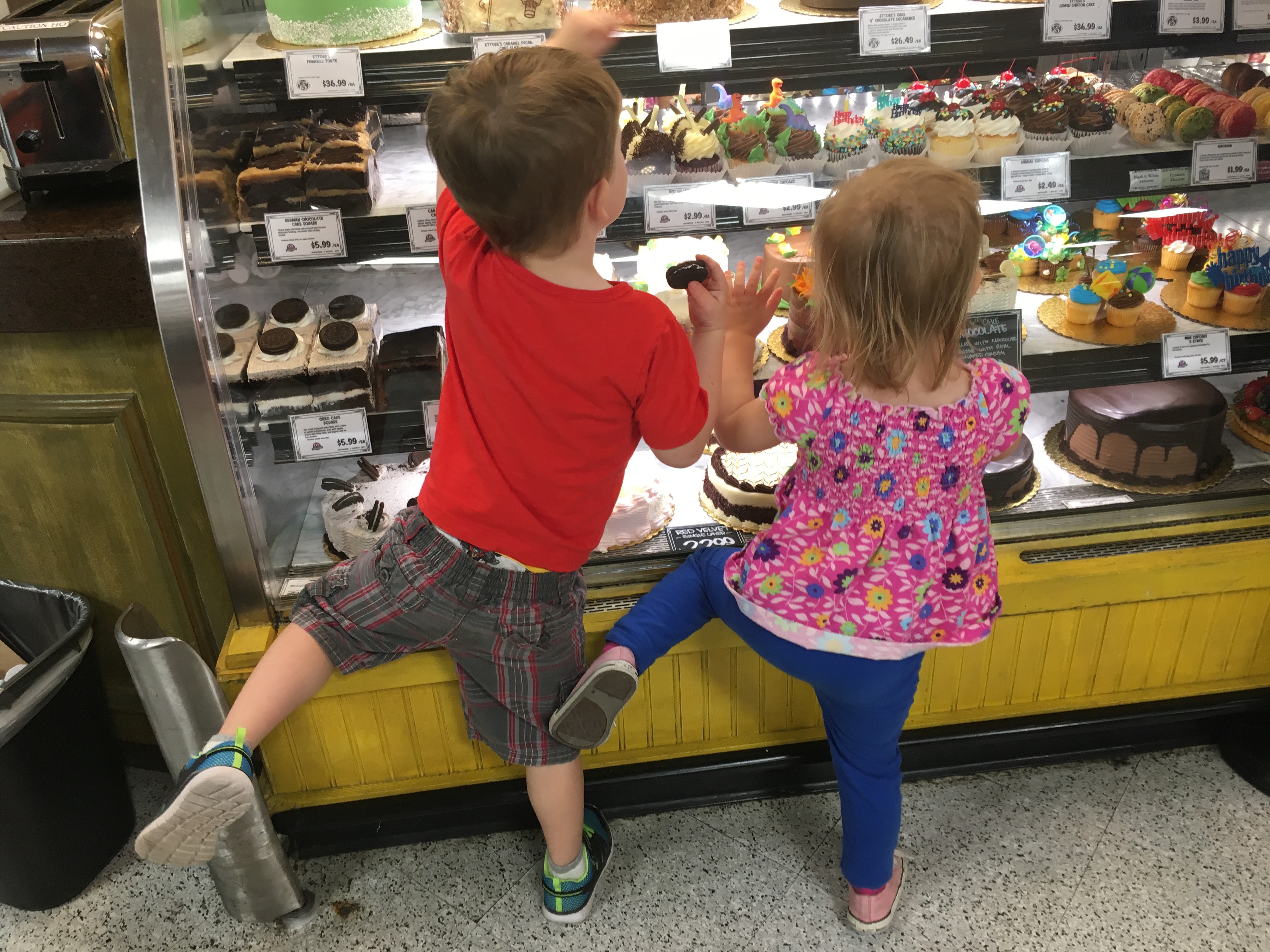 Don't worry, these aren't oreos. They're gluten free, but make no mistake, they're no health food.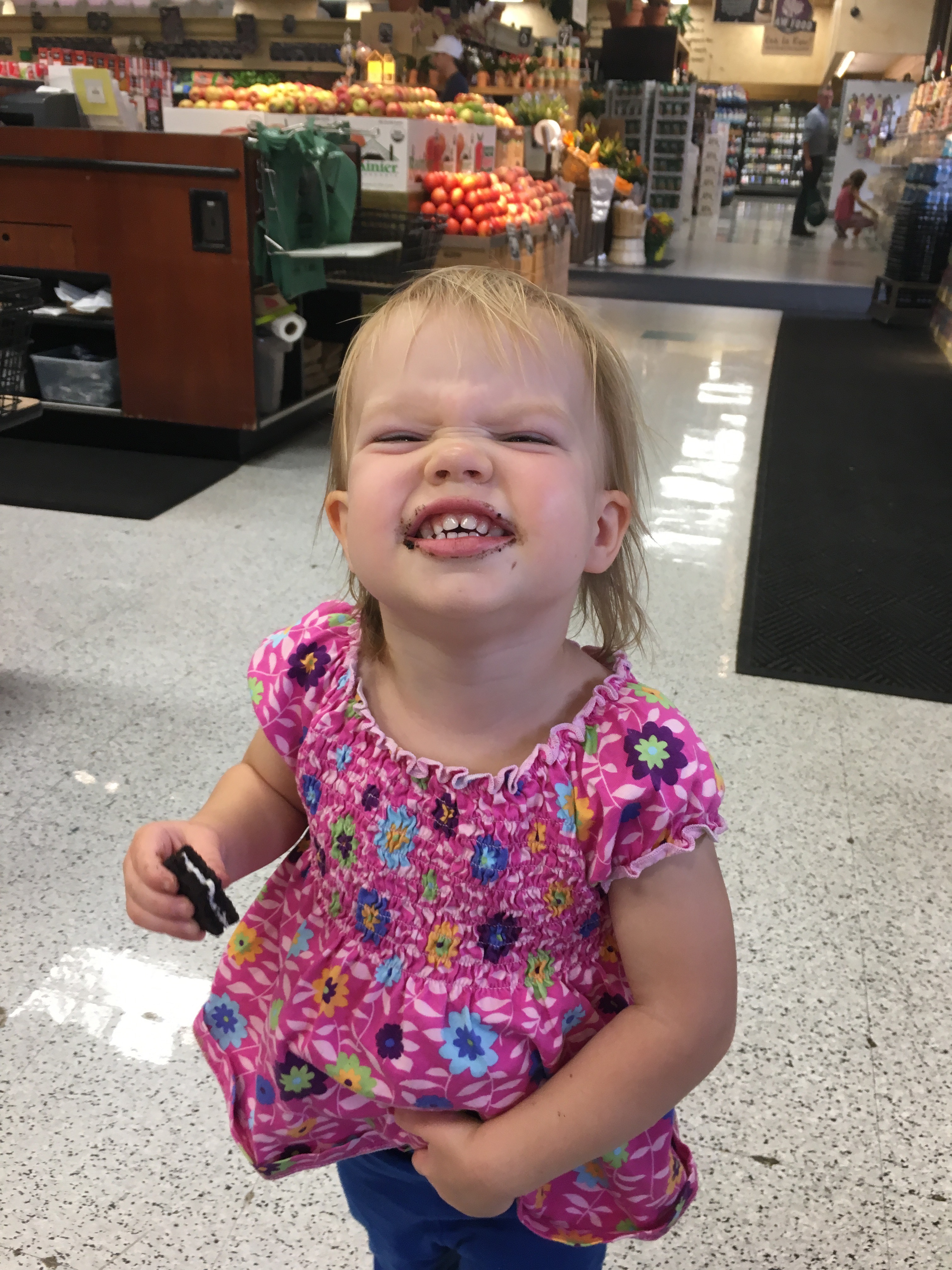 Treat yo self girl.
And yet, we still made more cookies later.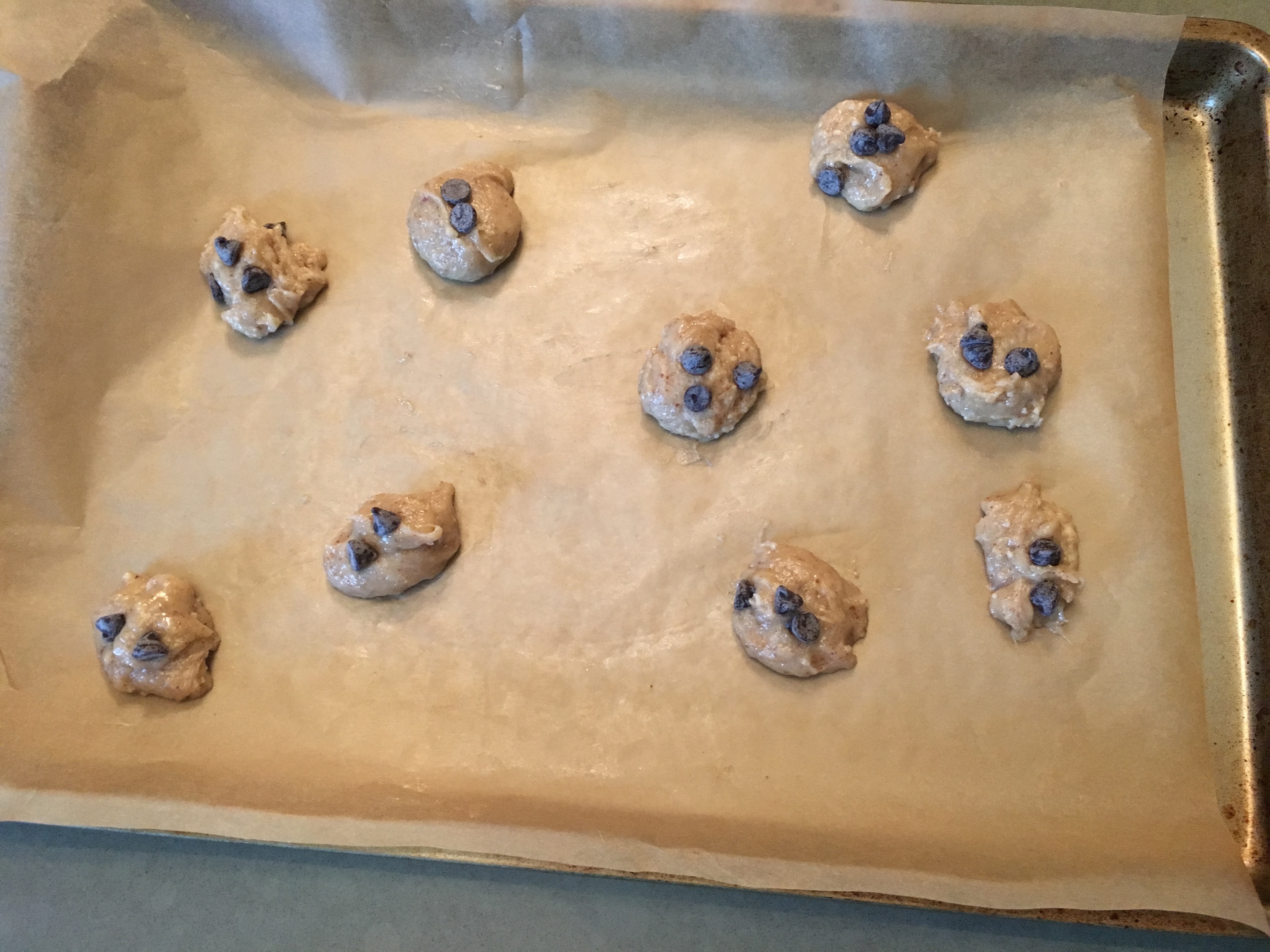 What do you do while your cookies bake…?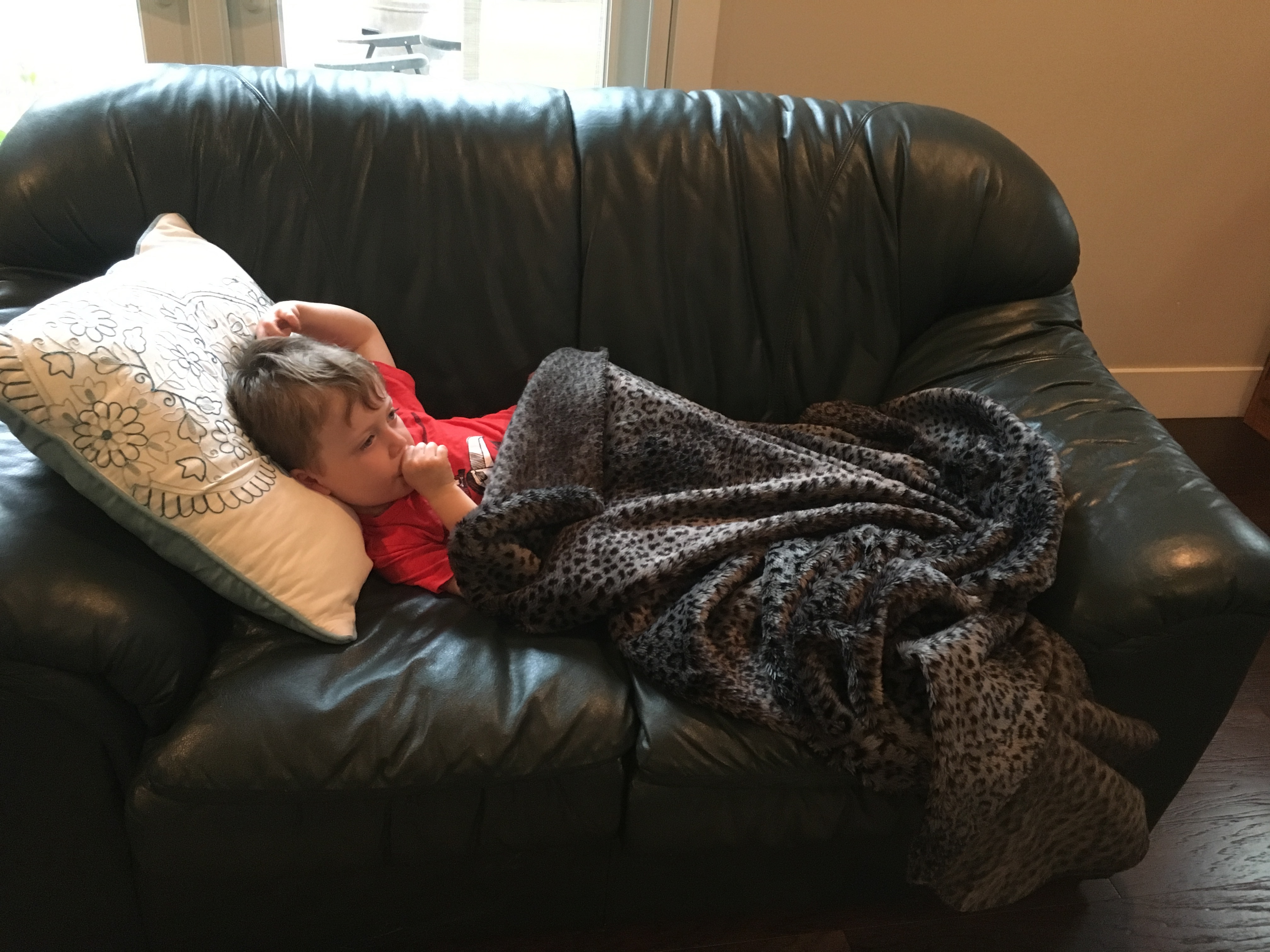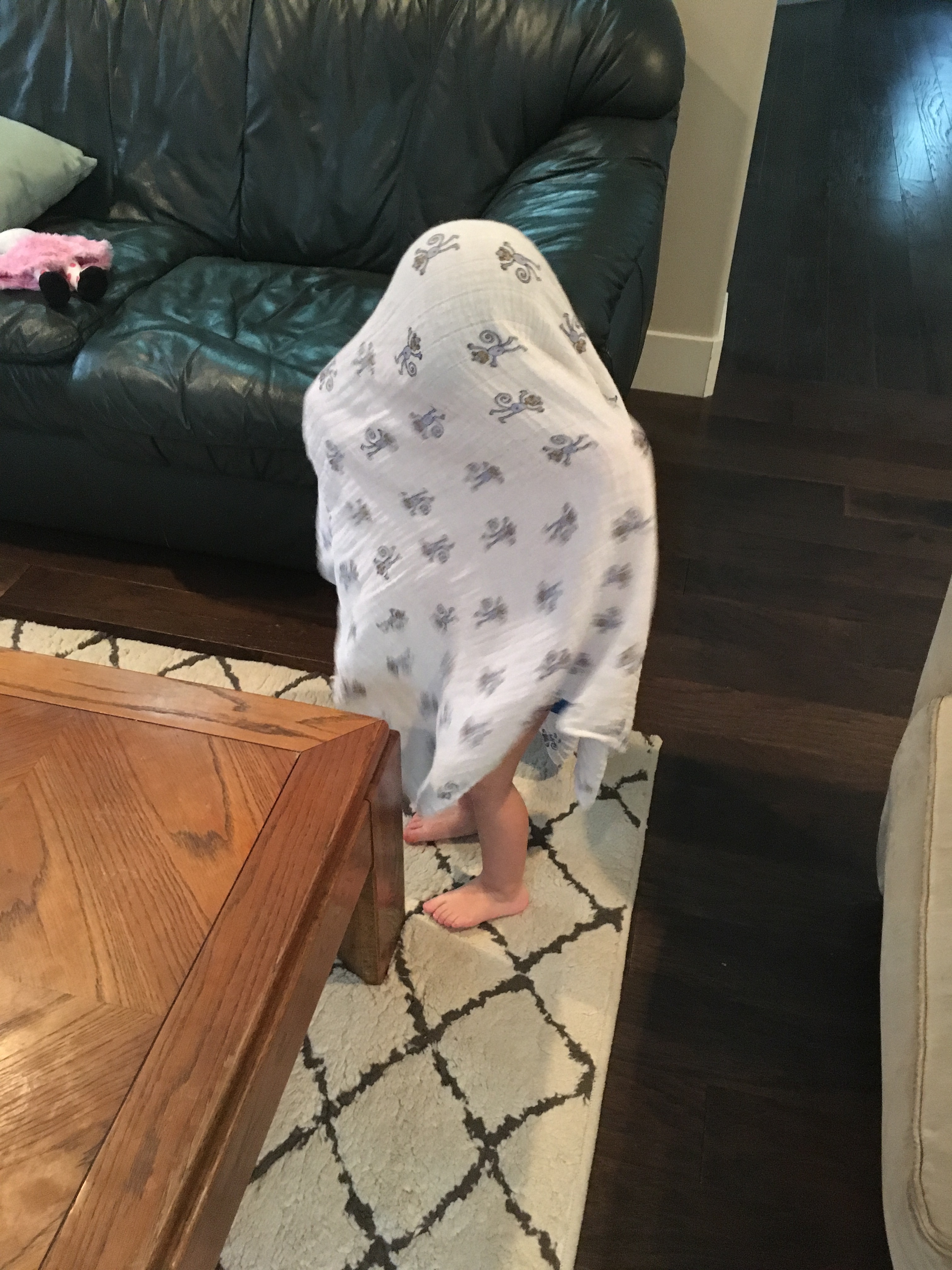 Snuggle, listen to music, and dance in your "wedding dress" (that's what she claimed she was wearing).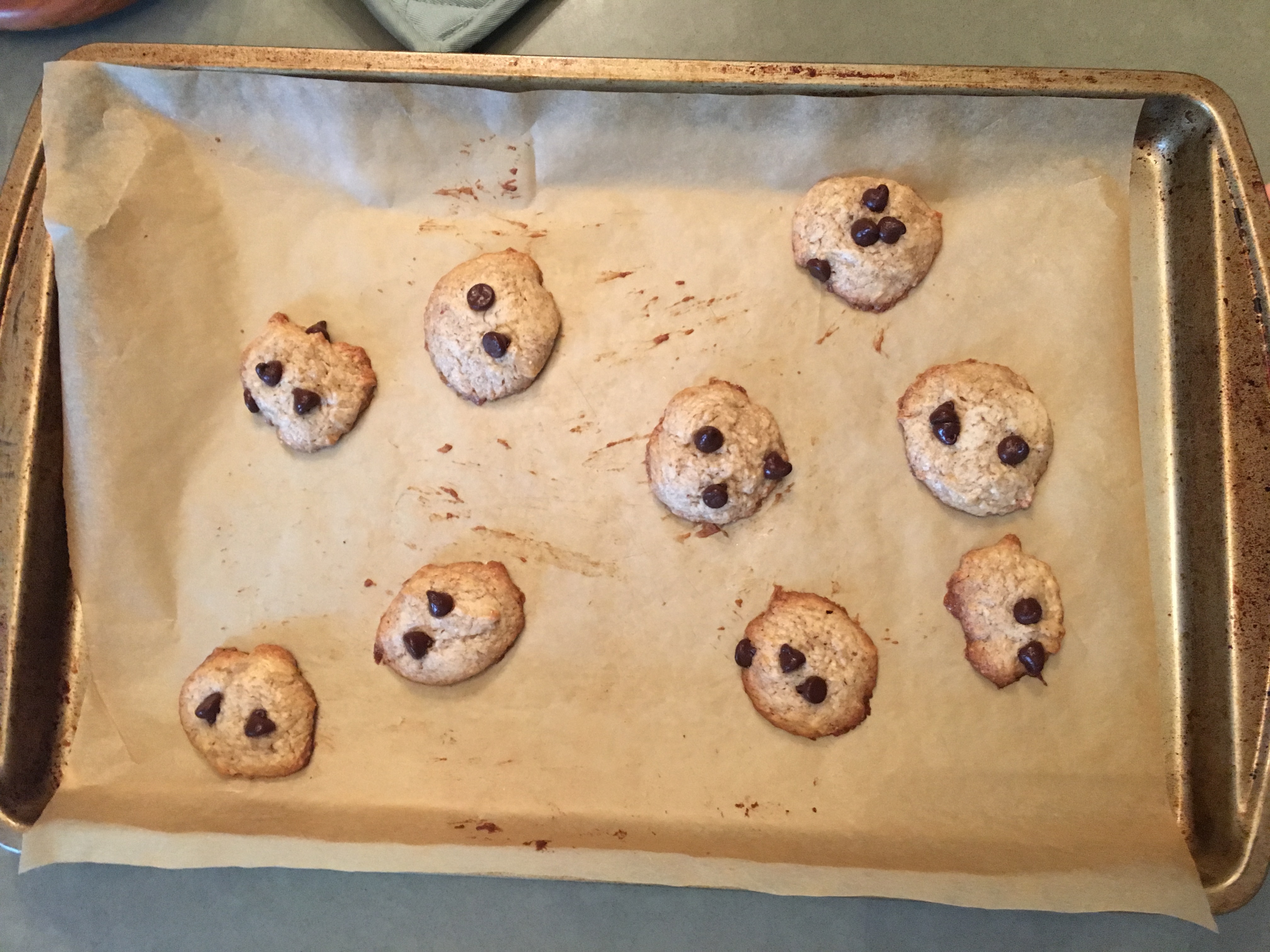 No cookies were eaten today because "too many sweets is a thumbs down" (this is a concept that he learned a while ago at Sunday School and glommed onto and I am very much ok with it).  So we have cookies for another time. Now if only I could practice what he preaches with regards to chips!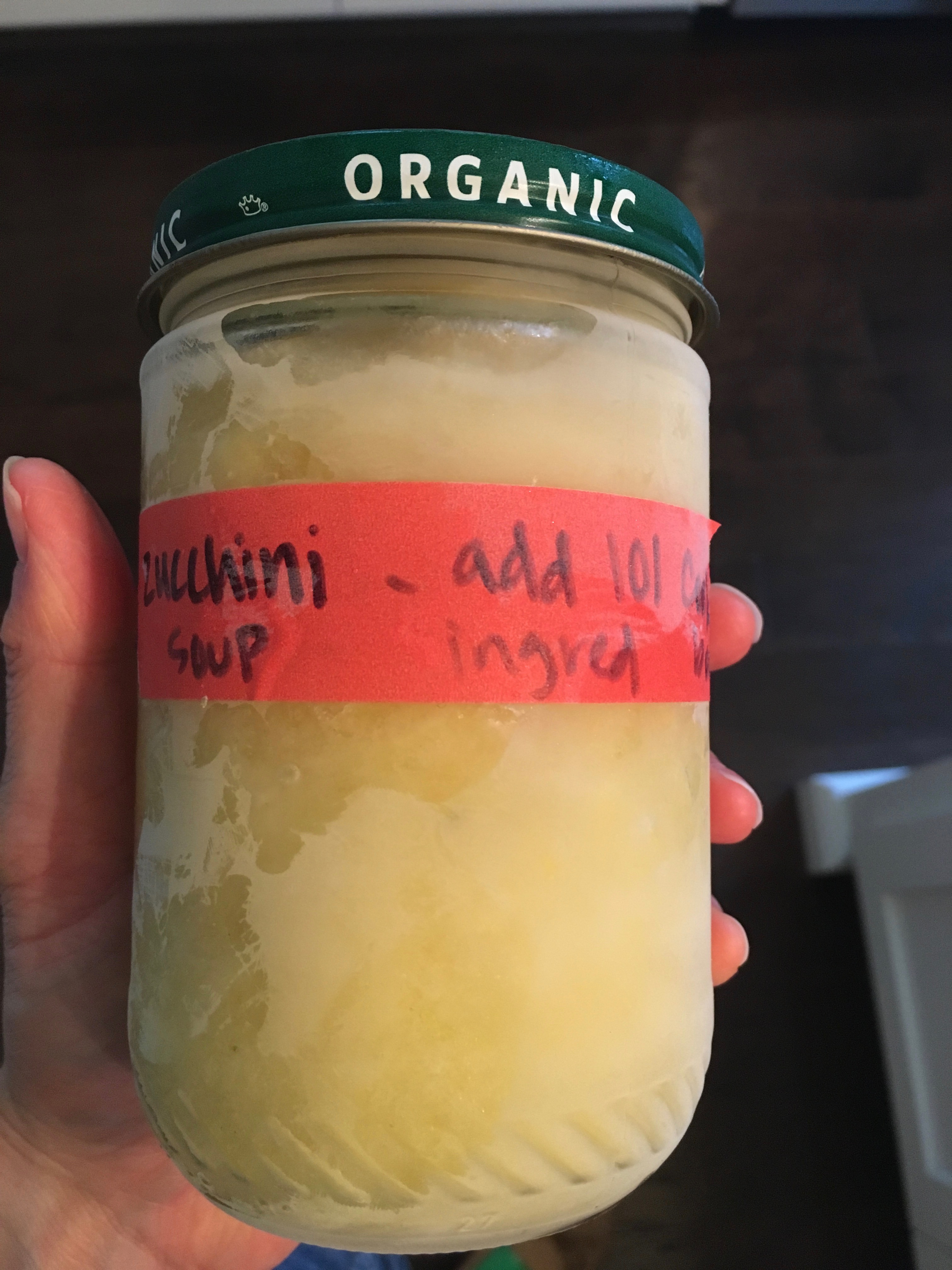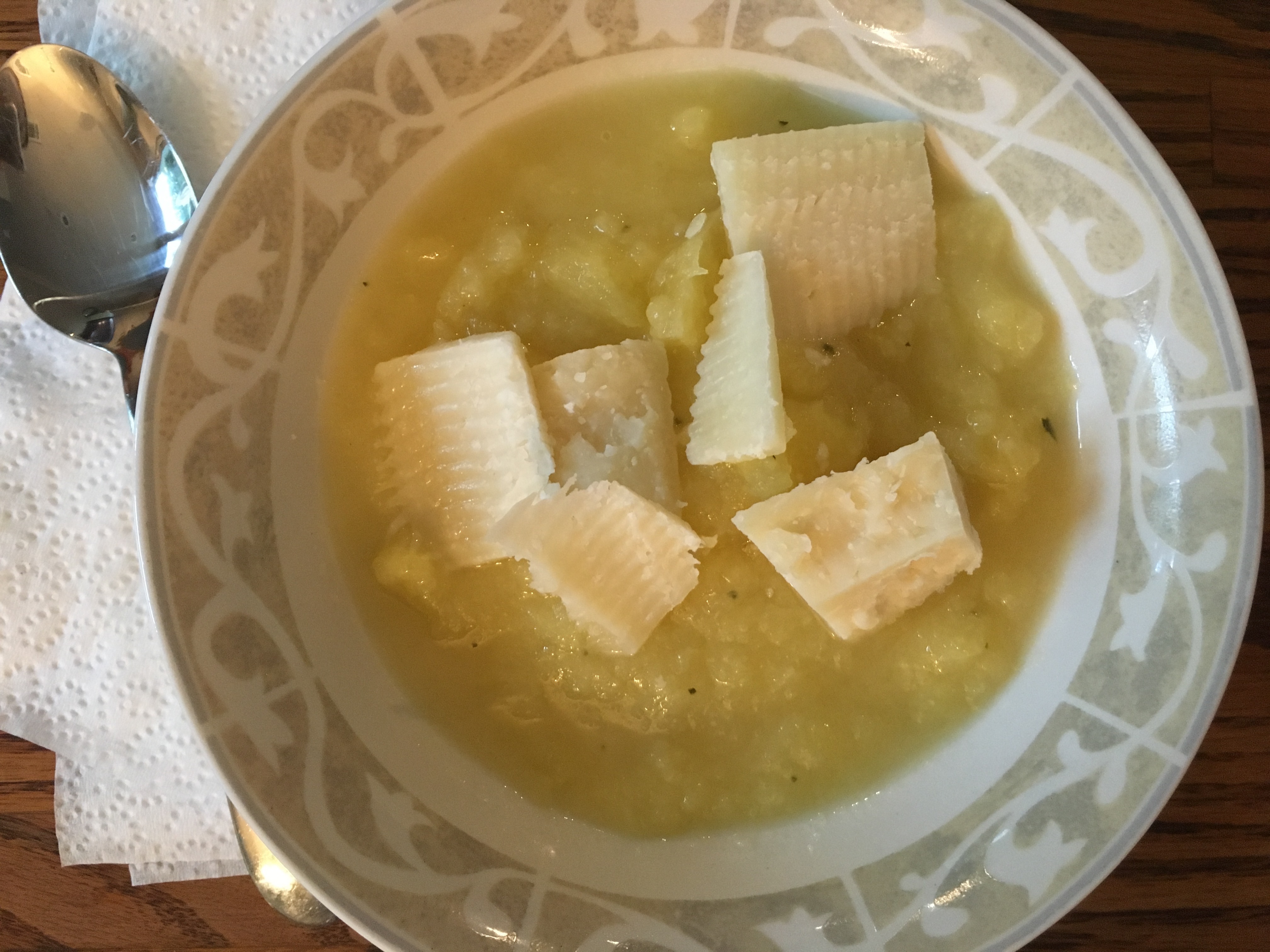 I wasn't too hungry for dinner (no surprise given the chips sitch), so I pulled this zucchini soup from the freezer and added some sheep's milk pecorino romano to it and called it a night.  (I had kombucha later too).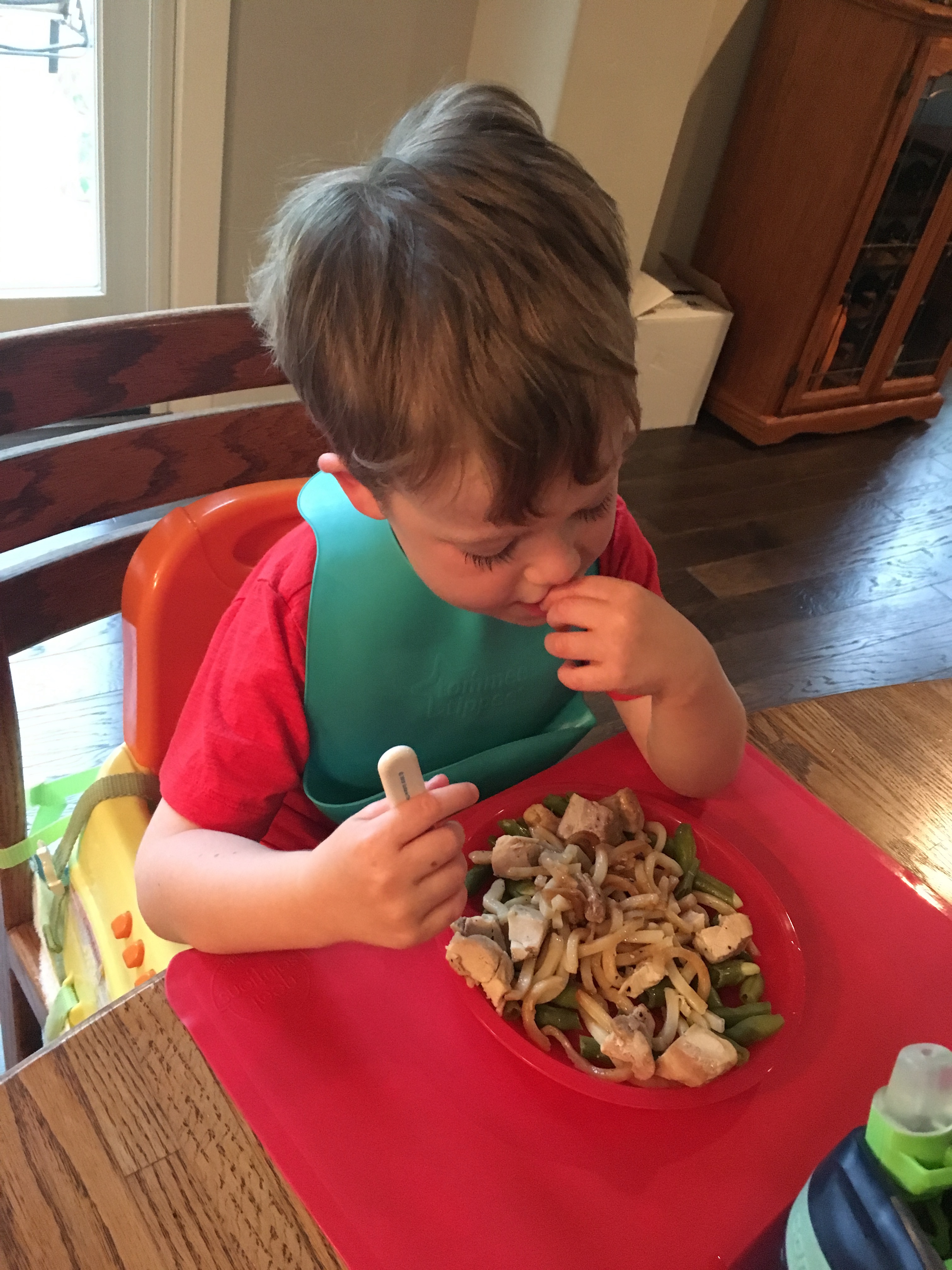 These noodles were a huge hit by the way!  They both slurped them down so fast!  Here's your friendly gobble reminder to take advantage of the 6 meals for $6 deal that's going on right now.  On that note, I'm going to check out the menu for next week too.  😉