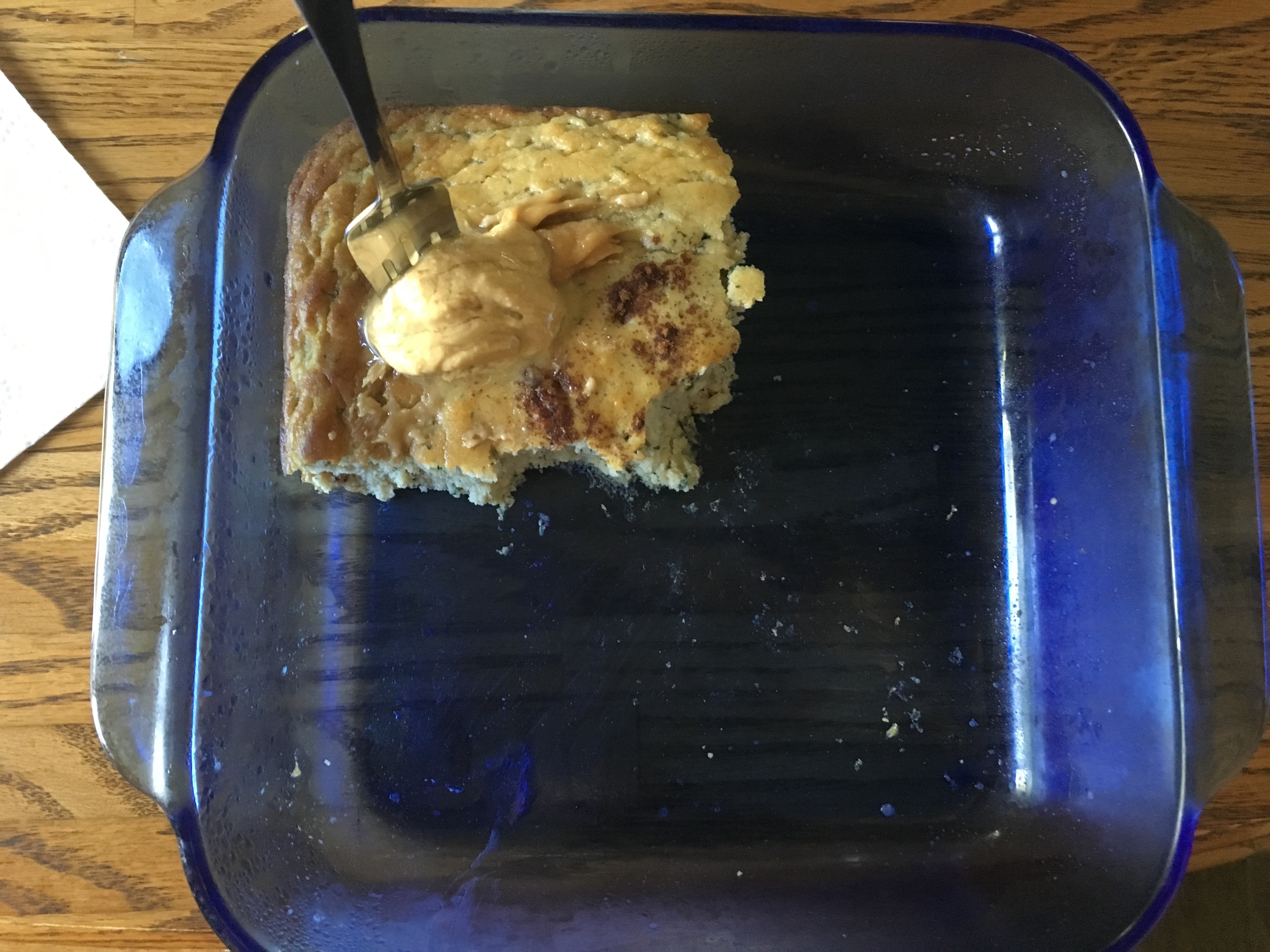 The last of the yummy baked zucchini thing…womp womp.  Big old sad face now that that's gone.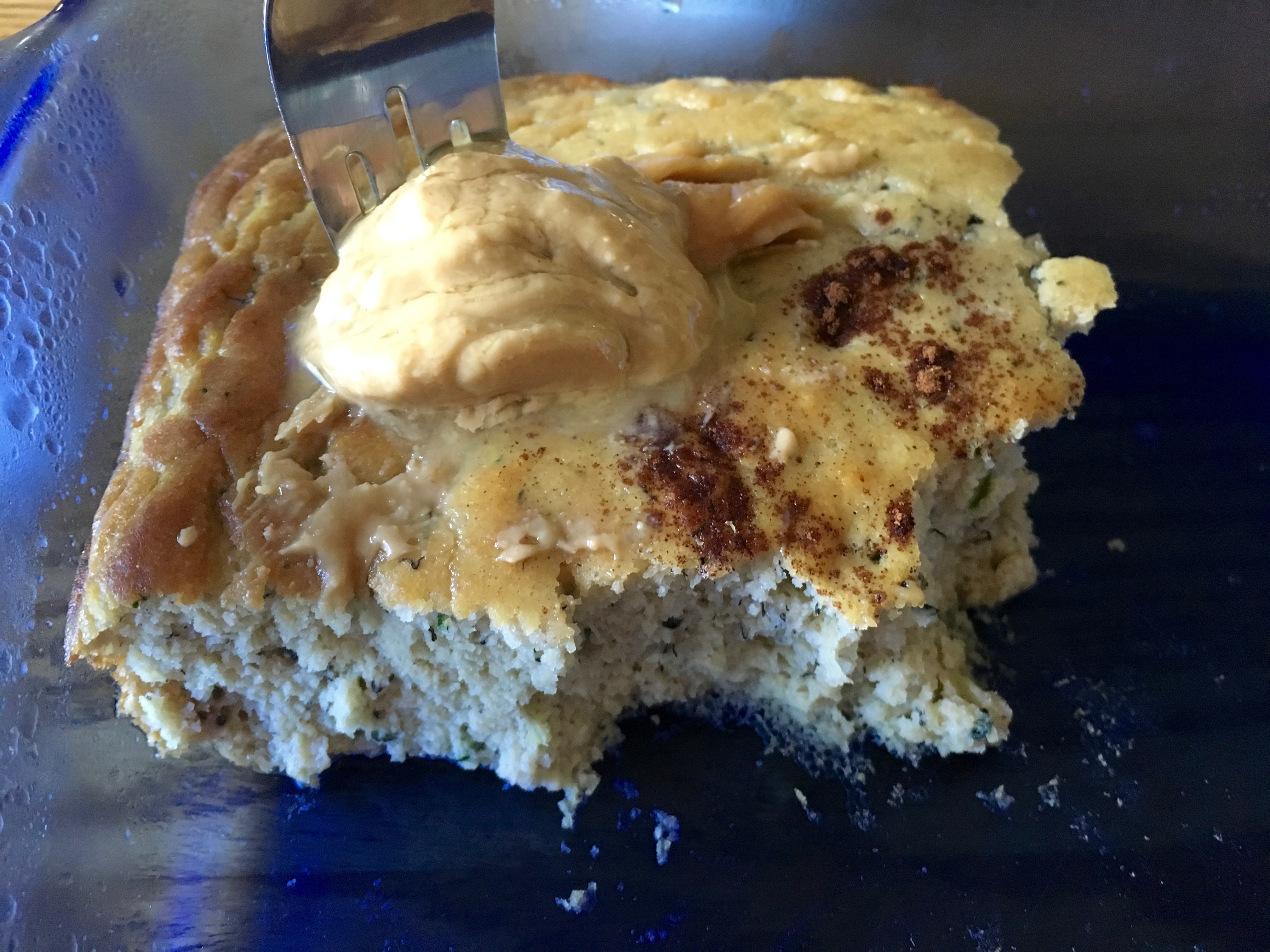 I had a modest amount of cashew butter (by my standards) because I had two coffees with almond milk as well.  I haven't been having that second cup since the first week of this charade so I was more full than usual.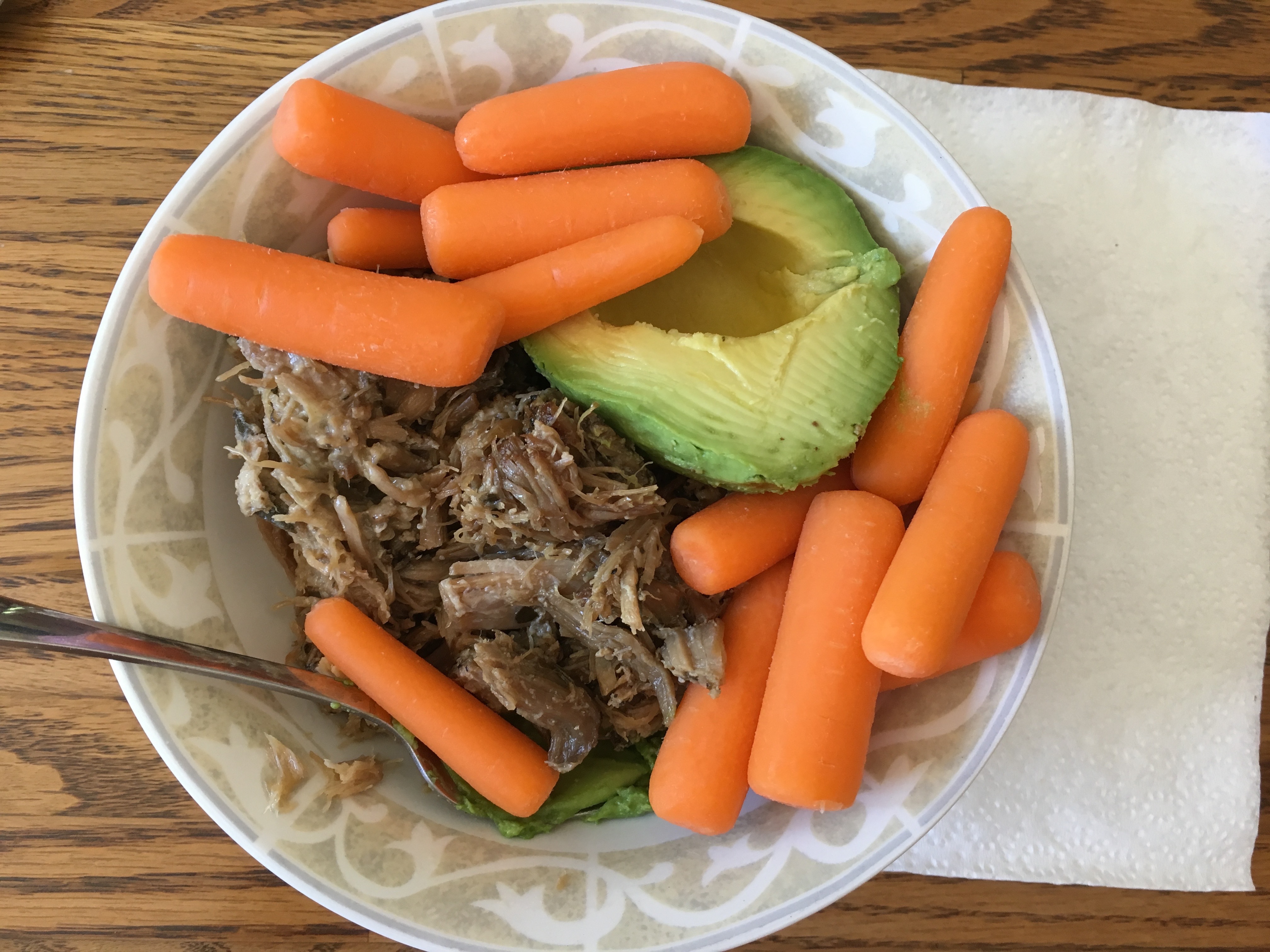 This lunch had me swooning because the pork was soooo salty, and thanks to the perfectly ripe and massive avocado, the balance was absolutely fantastic.  You can't tell how much meat was there, but it was much more than I probably needed so I was quite full after finishing it.  But, like the rest of the meals I've been eating lately, it didn't make me feel full in a big bloated way.  I just felt comfortably un-hungry until that evening.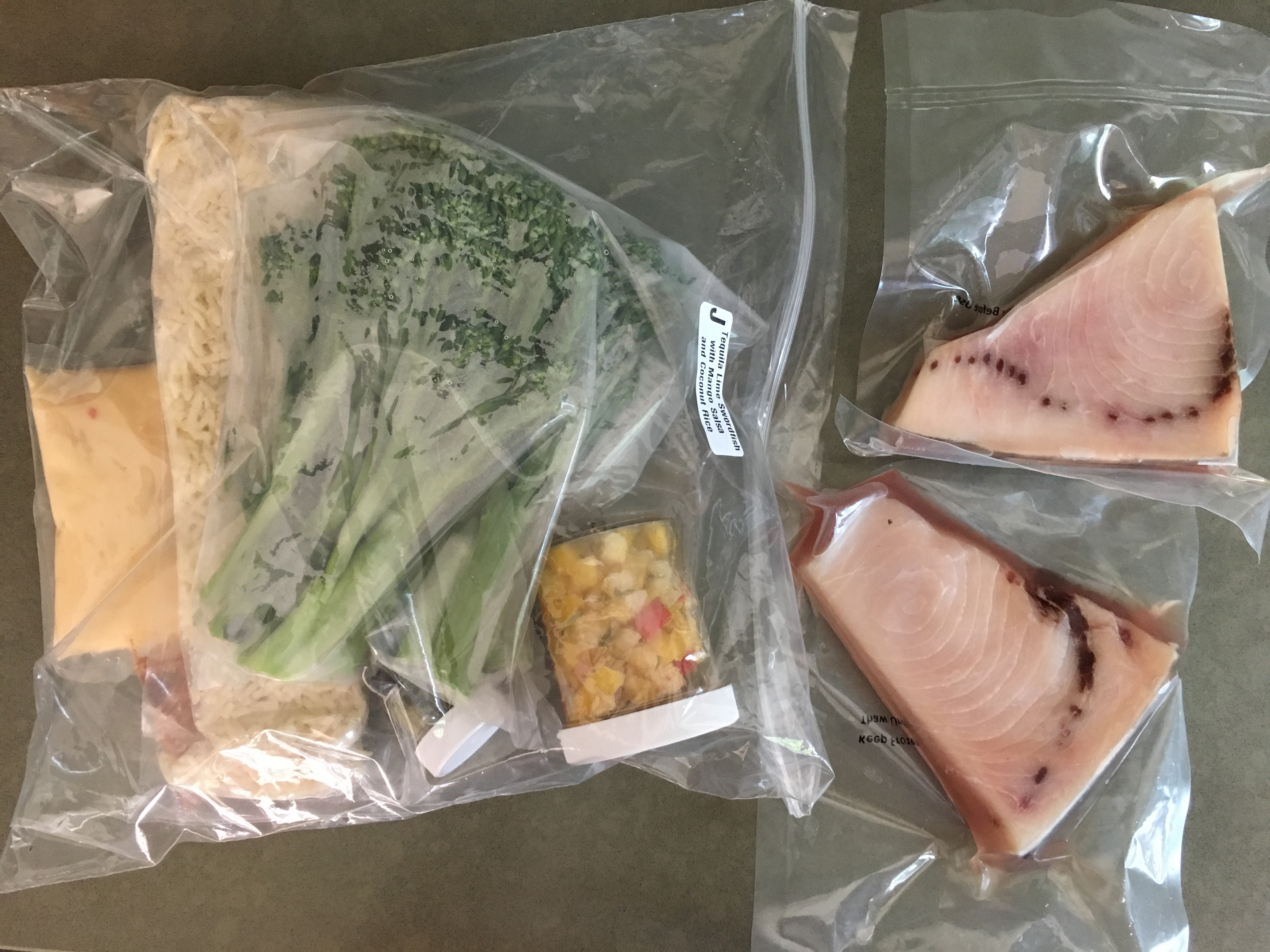 Gobble meal kit!
I decided to get two meals delivered this week because there were new things that caught my eye that could also be fairly easily adapted for my diet while still accommodating the rest of the family('s desire to eat carbs).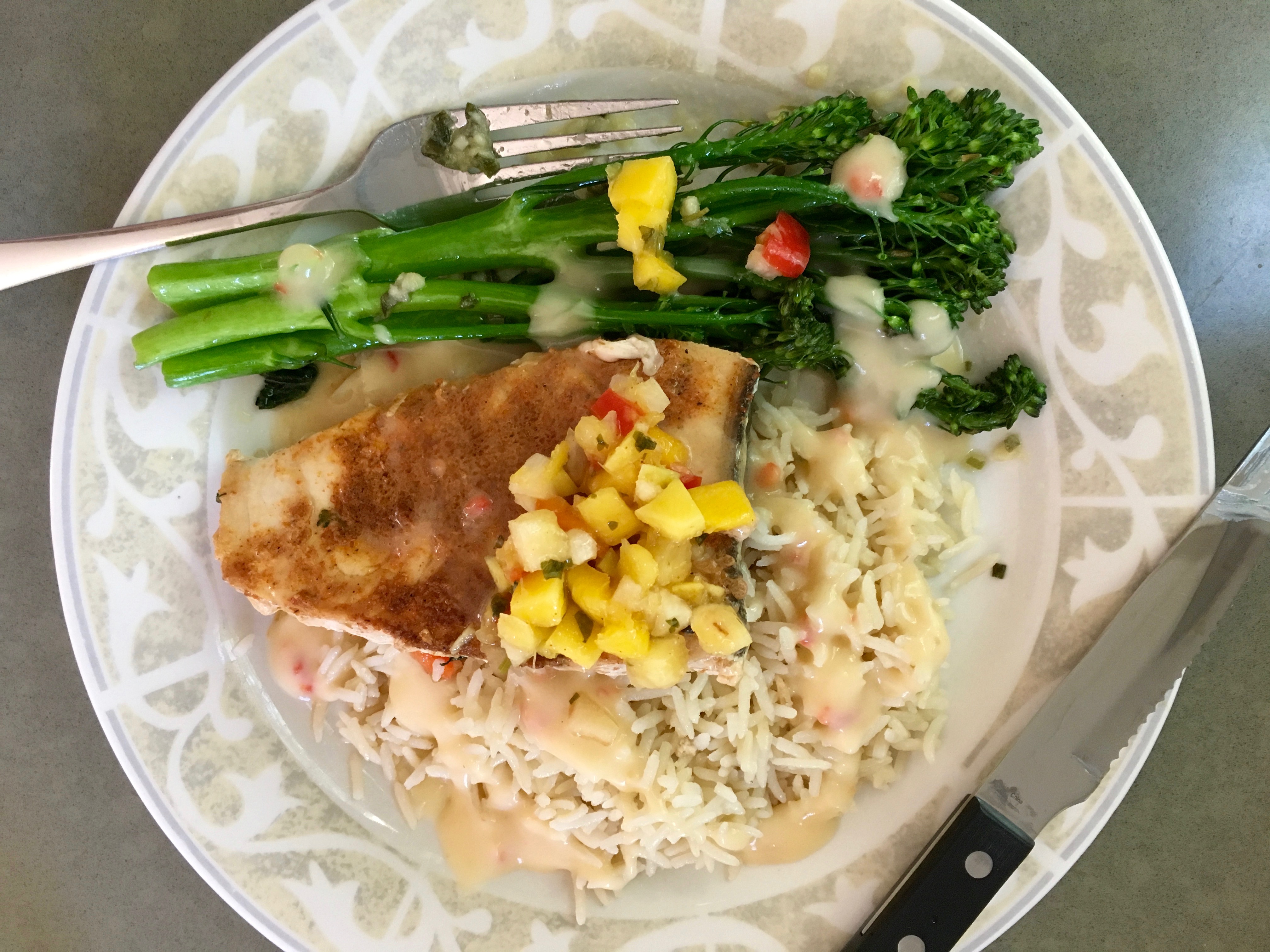 Here's Kyle's portion of the swordfish.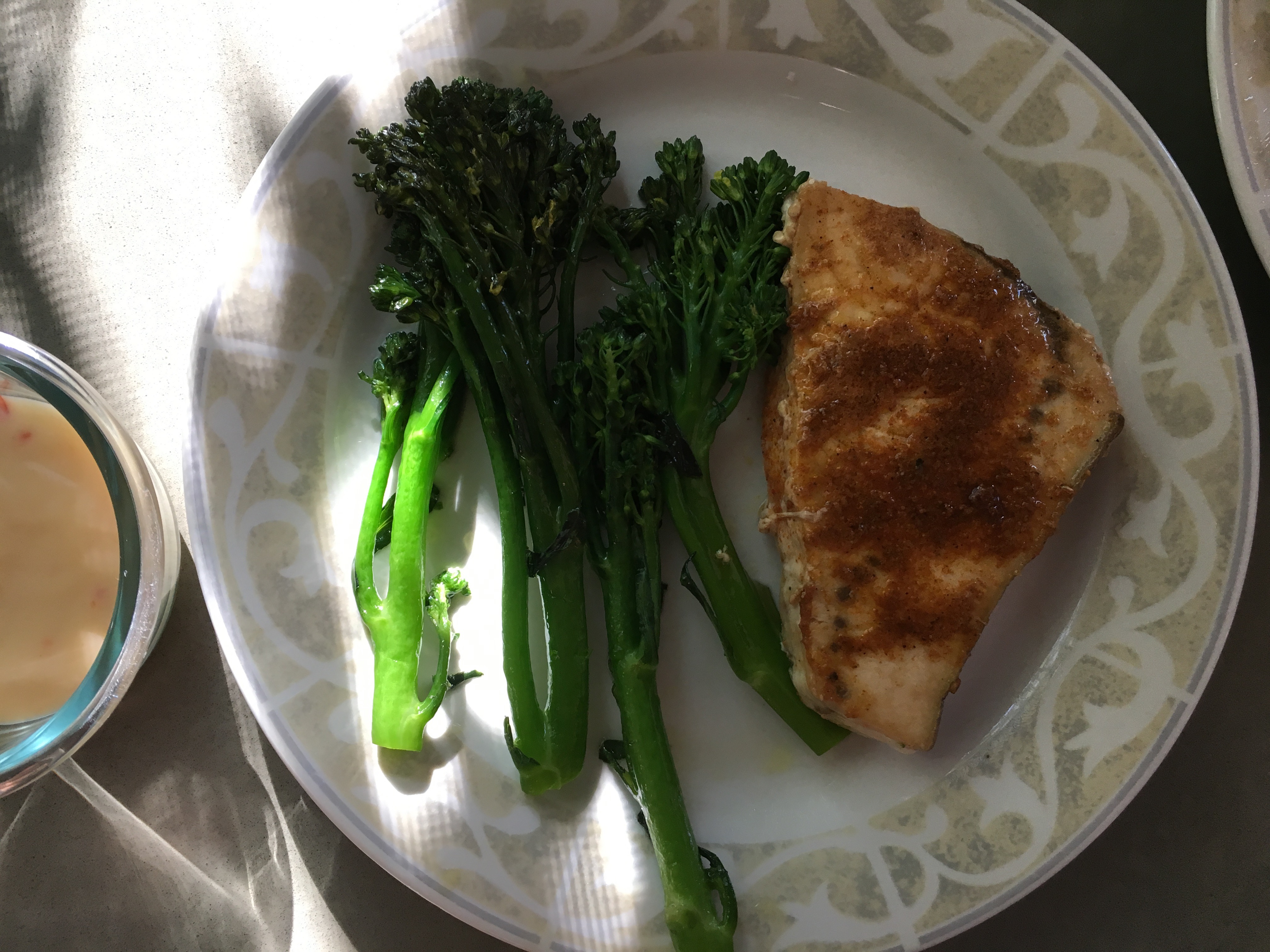 And mine.
I know it looks depressing, but trust me, the fish was so flavorful I was more than happy with it.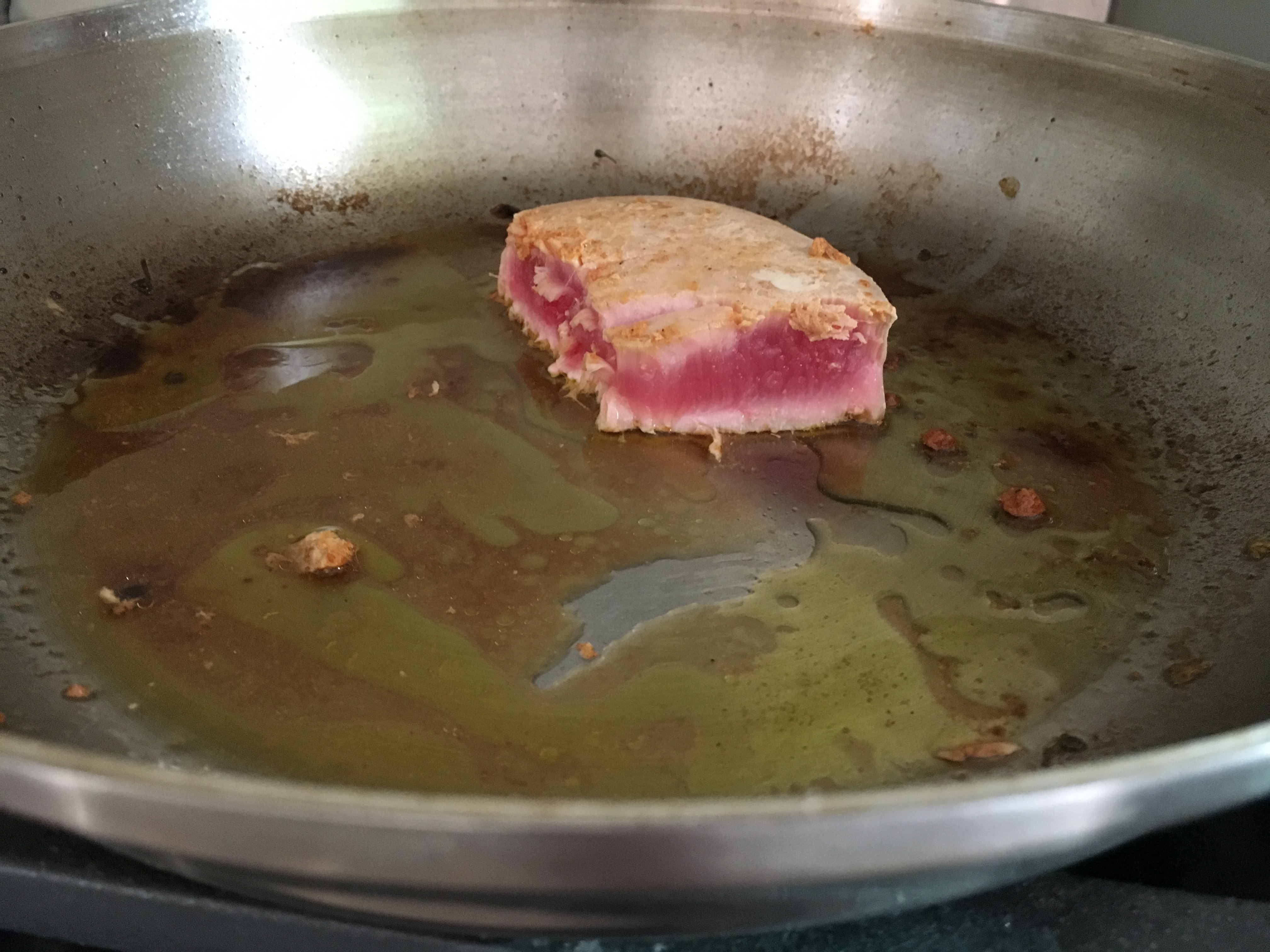 I only got a two person portion, so Kyle and I got the two swordfish steaks and I pulled an ahi steak from the freezer for the kids.  It was perfect, actually, because I have had one lone ahi steak in the freezer for a while now, not knowing what to do with it because it's not like you can do much for a family of four with a single filet, ya know!?  They loved the ahi – even though they thought it was swordfish.  😉  Everyone else had the coconut rice on the side too.
Kombucha to close out the night.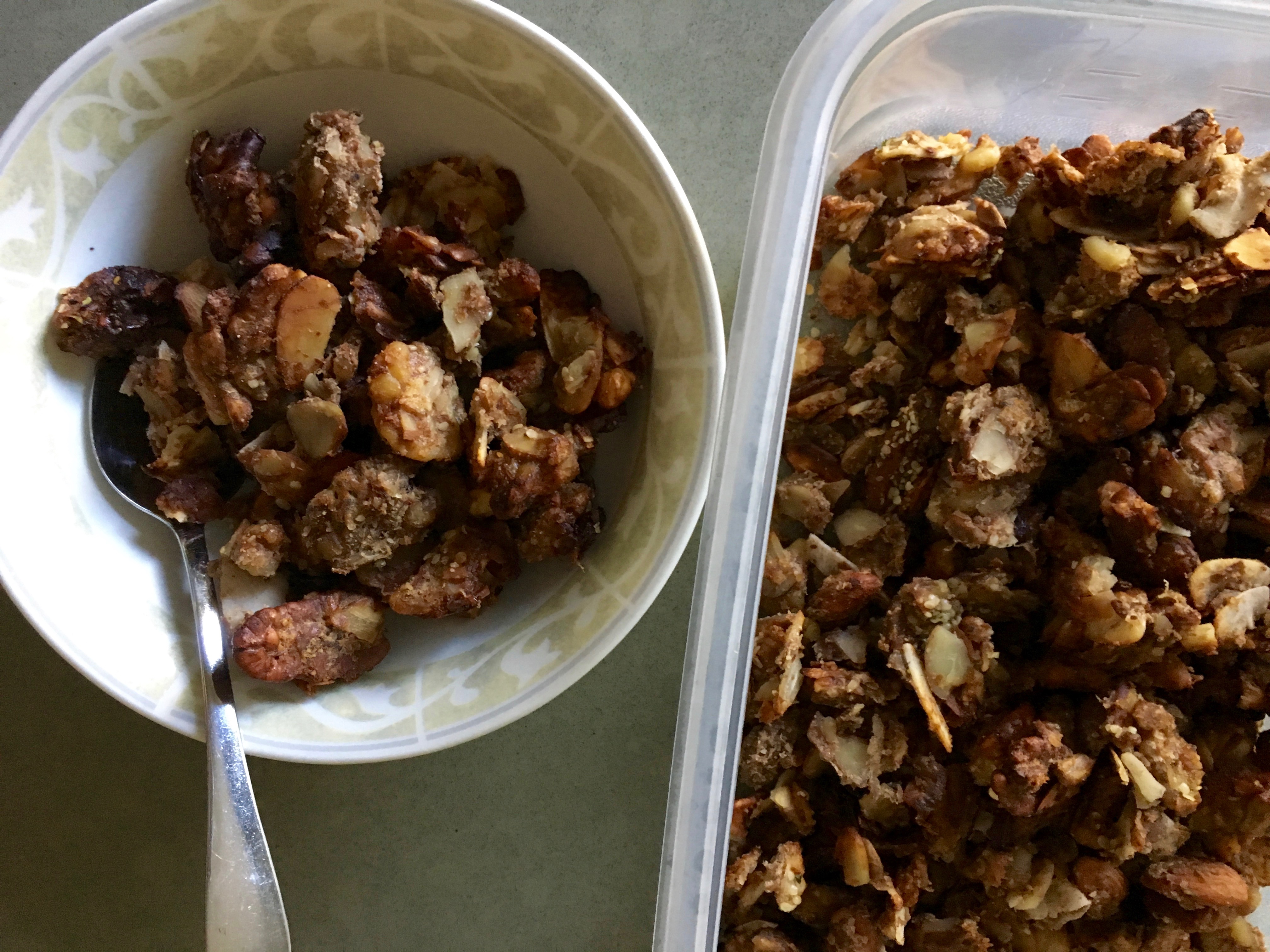 Banola for breakkie on day 14.  TWO WEEKS!!  I'm really amazed and proud that I've made it this far.  I mean, I don't want to say I doubted myself, but you guys know what a crazy chocoholic I am.  And how obsessed with kettle chips I am.  Those cravings were not easy to ignore/deny.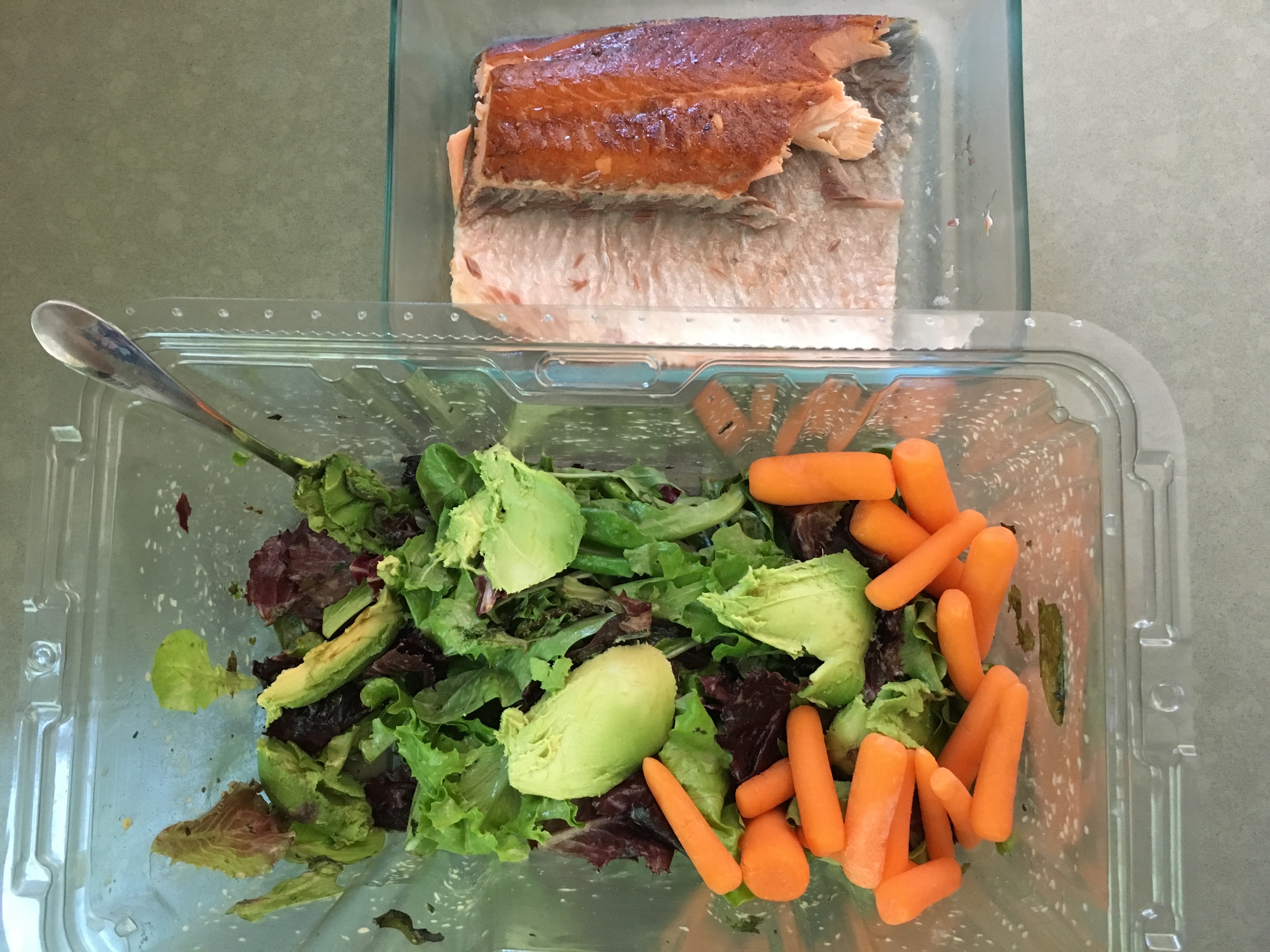 I ate my salad for lunch right out of the clamshell because I was going to finish it, so why dirty an extra bowl? I added my home-made balsamic dressing, half and avocado, carrots, and the rest of the smoked salmon. Mmmmm.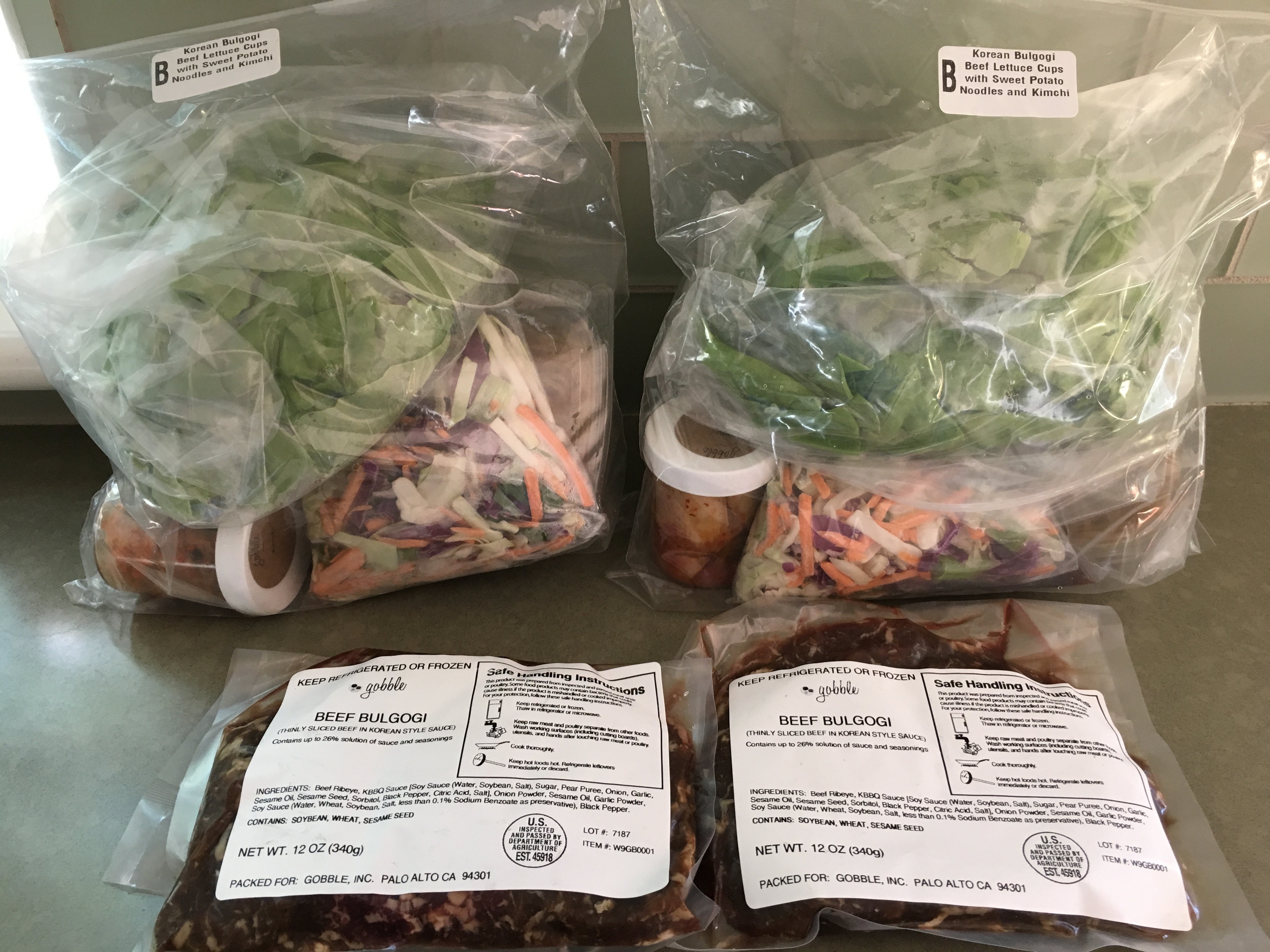 Another gobble dinner!
I really got the delivery for this meal because it sounded sooooo good.  Korean bulgogi beef lettuce cups with sweet potato noodles and kimchi!!!! Yes.  Please.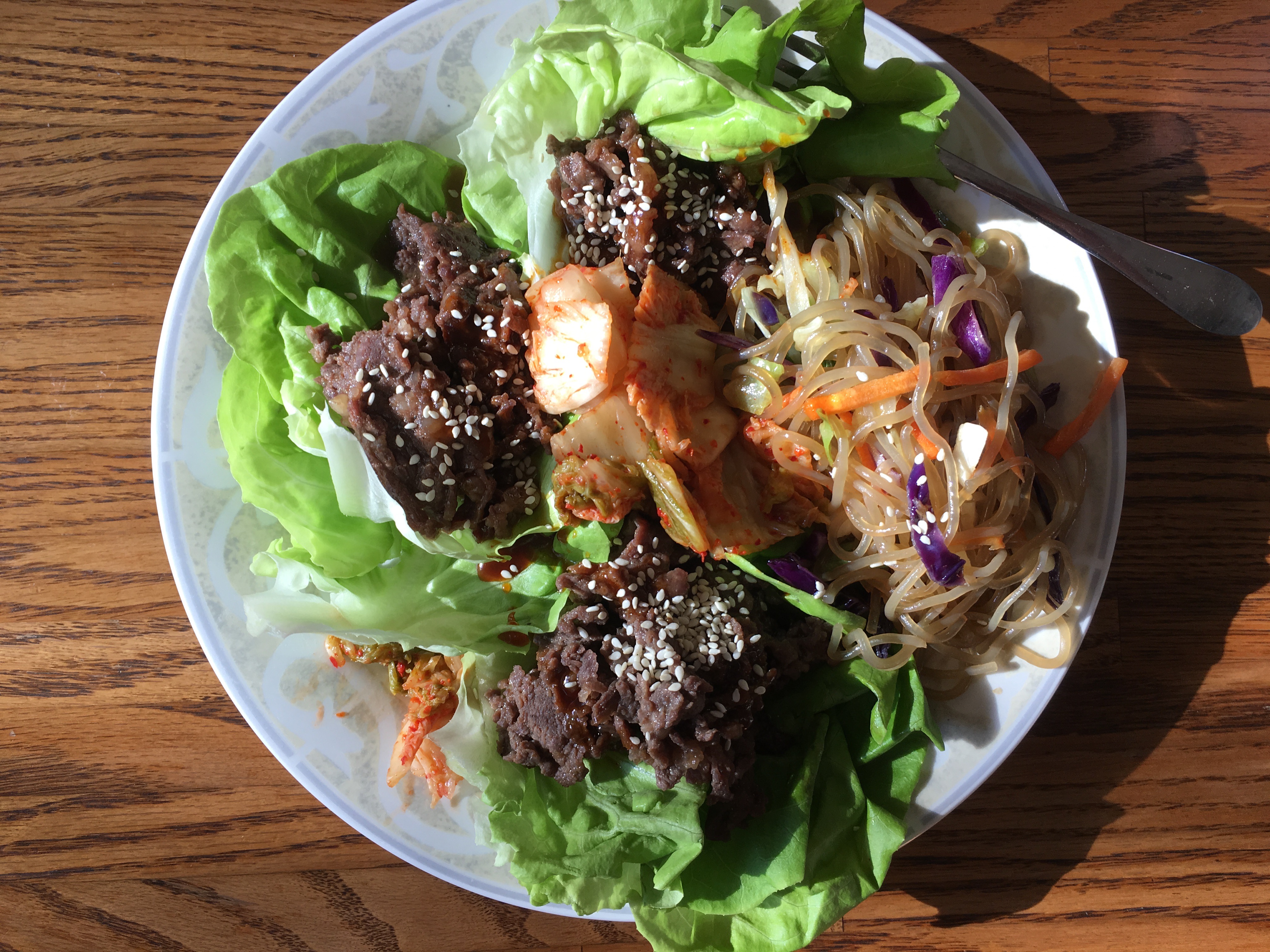 I was even excited enough by it to loosen up the carb/sugar restrictions to take on the noodles.
The korean BBq sauce was SPIC-AY and I was sweating and coughing and guzzling water, but man were those flavors stellar.  In the end, I chose to give Kyle most of my noodles though, because while the flavors were good, it wasn't really worth it.  Also, the BBQ sauce and beef were seasoned with sugar, onion, and garlic, so I really didn't want to push my gut more than that.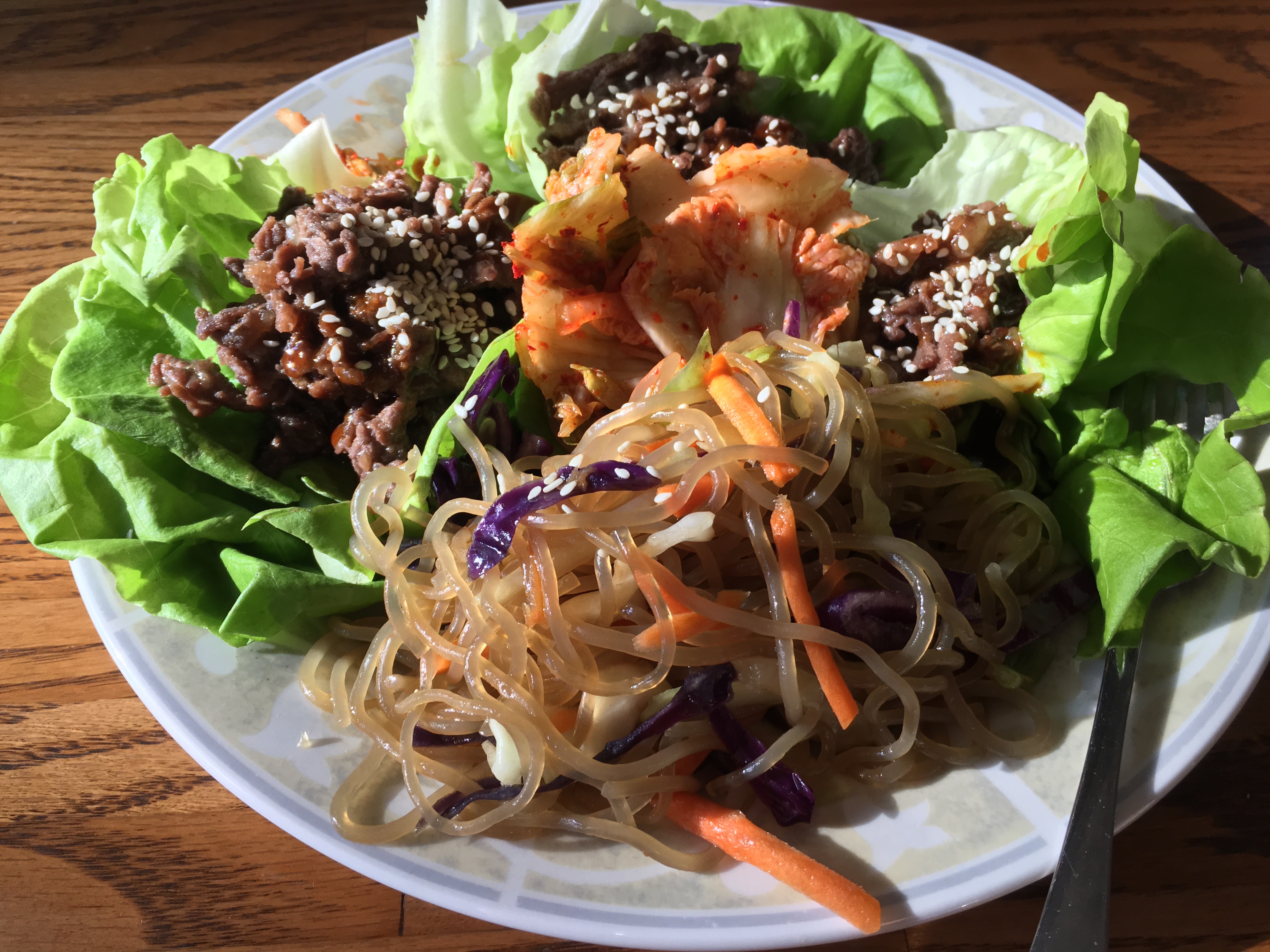 I had two more lettuce cups after.  First time having Korean food!  Thanks gobble!!
PS If anyone is interested in trying gobble I think I've bought enough that I get to give some away, so leave your a comment (with the email address you want to use in the section that you fill out) and I can send you a few free meals.  I think I have at least 6 to give away, so first come first served…
Kombucha for dessert, again.  I'm out of kombucha!!!  Better get to the store stat.  Kimchi and kombucha have to be getting that good bacteria going, amiright?!?!?  Onto the next week!