As you can see I did considerable damage to this guy the first day…and that trend continued to day two of eating it.  I'm actually not too bothered by eating 1/3 of a baked loaf as a portion because it's not very tall so it's maybe not as much as it seems.  Any excuse for more cashew butter surface area is !!!! by me.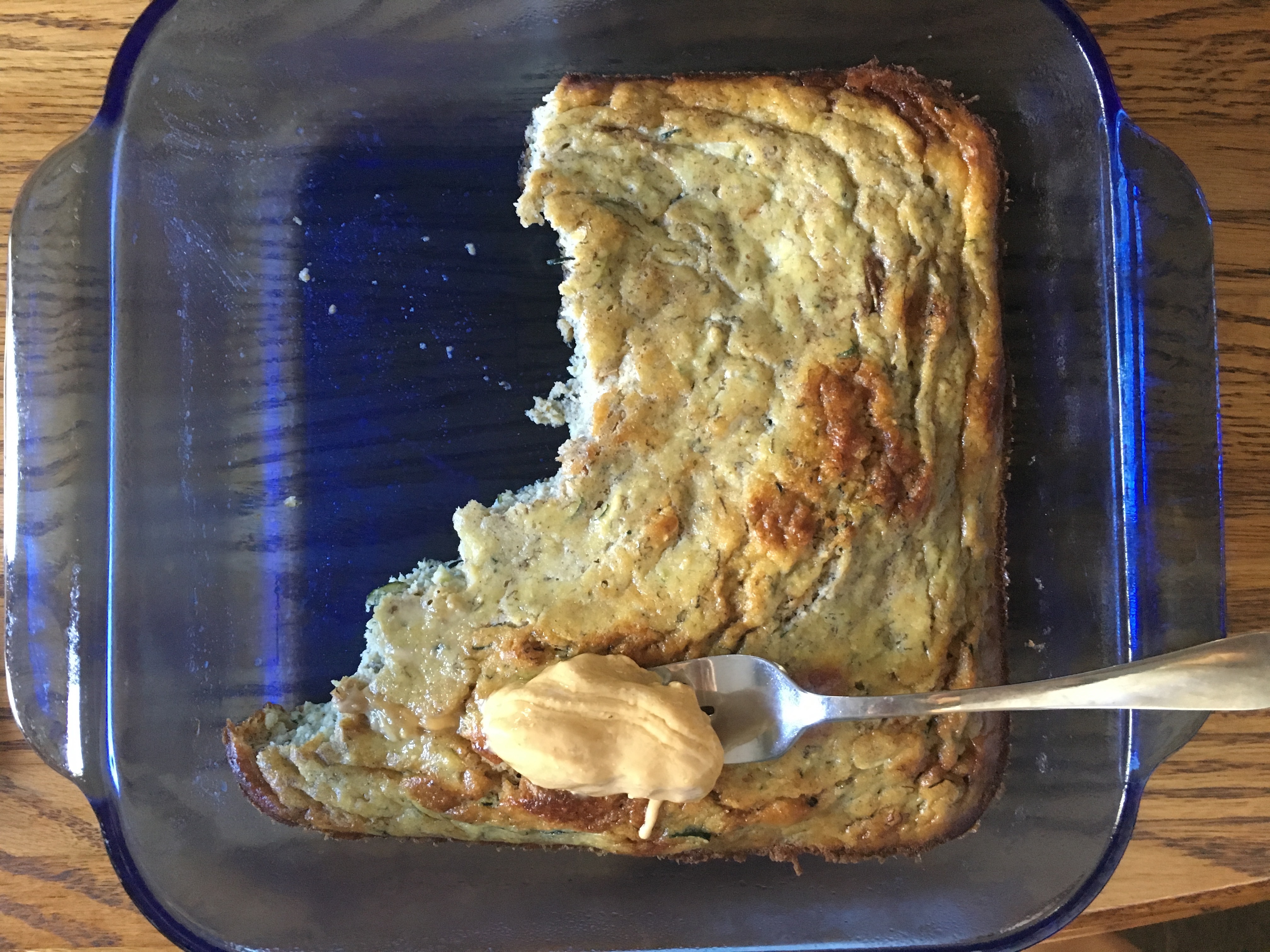 I am starting a baking/cooking to-do list for this weekend so I can prep a bunch of stuff to make the next (and final?) week of this program as easy breezy as possible. Another loaf of blender bread is definitely on it.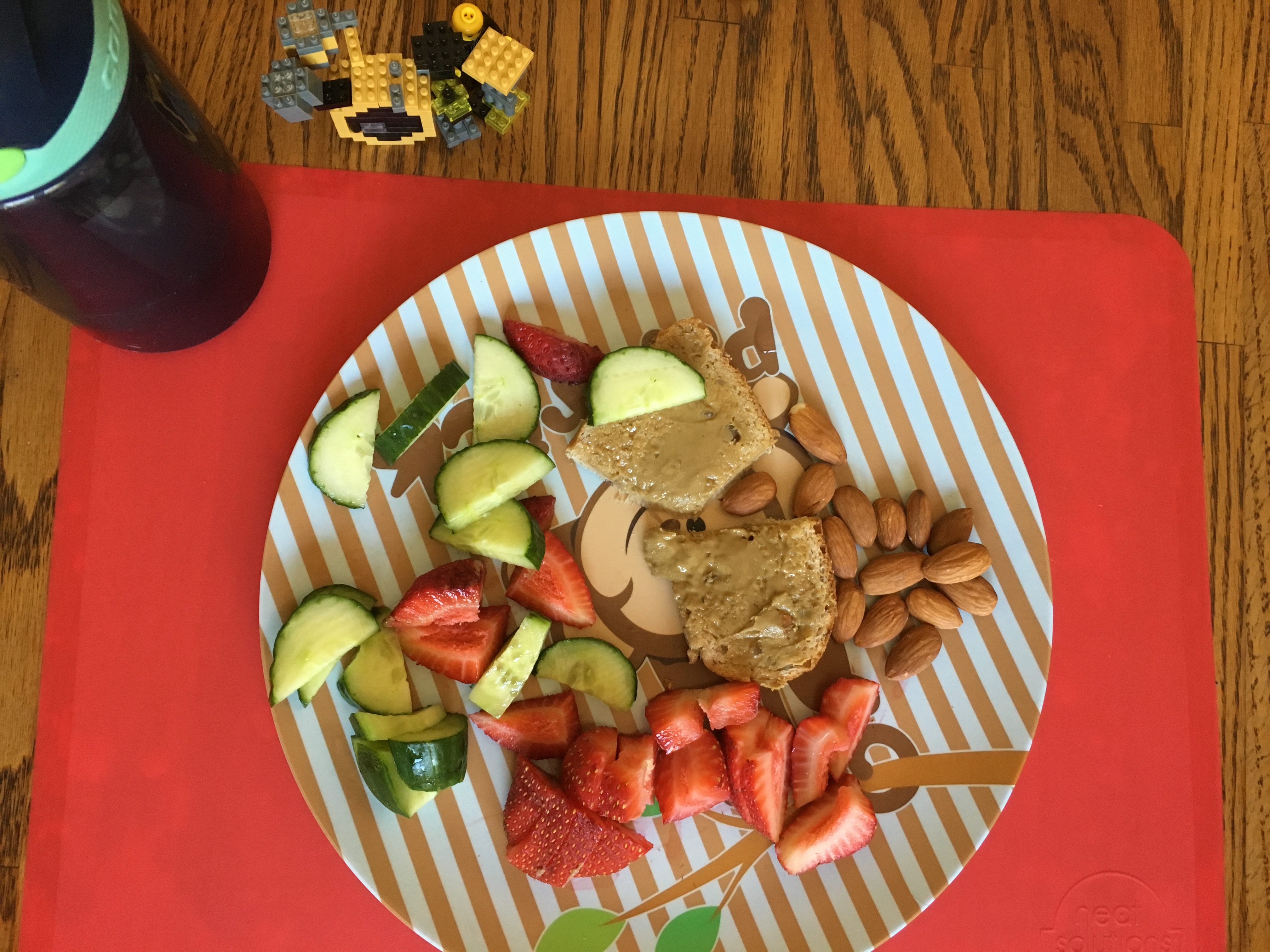 Kid lunch!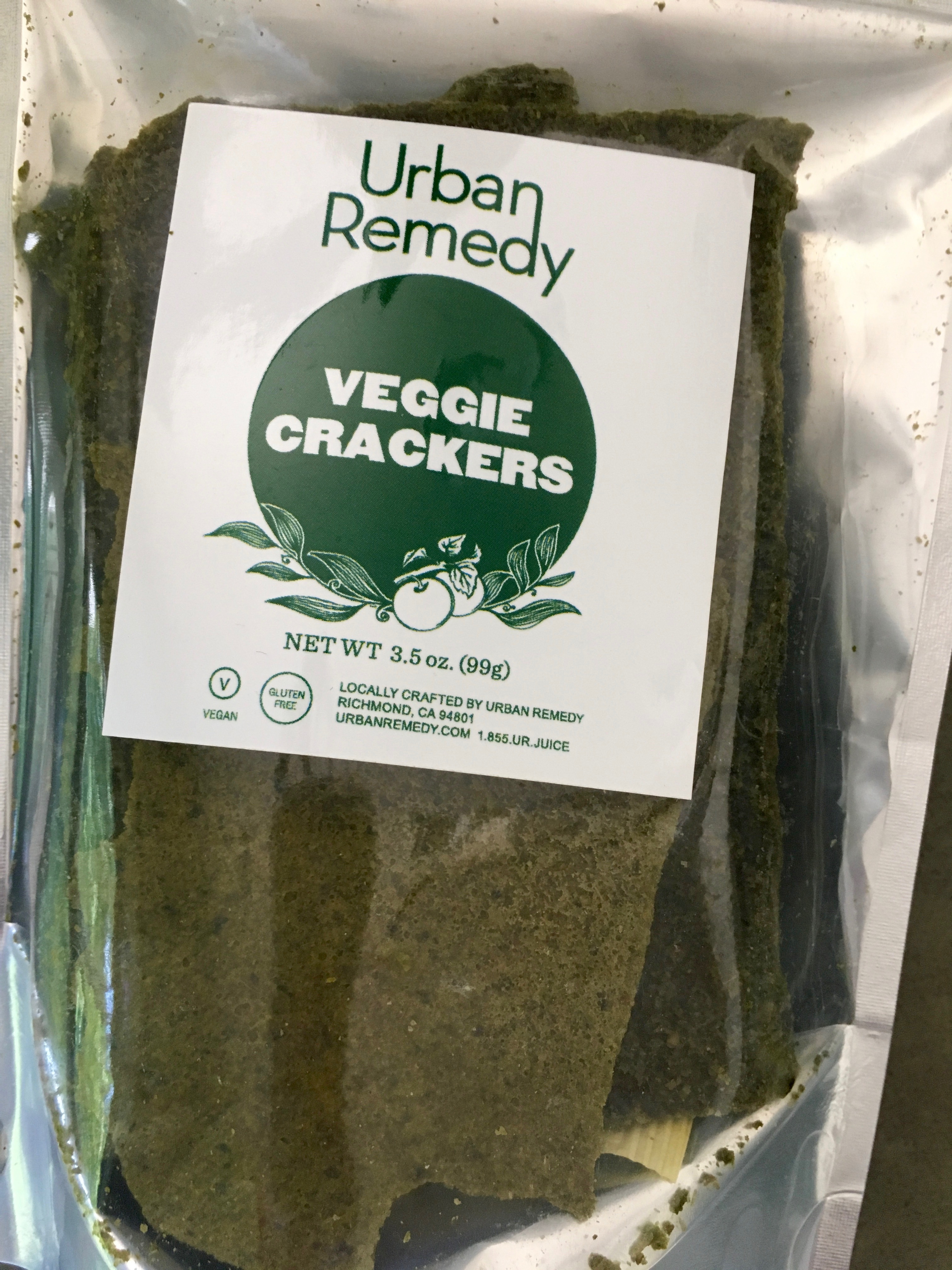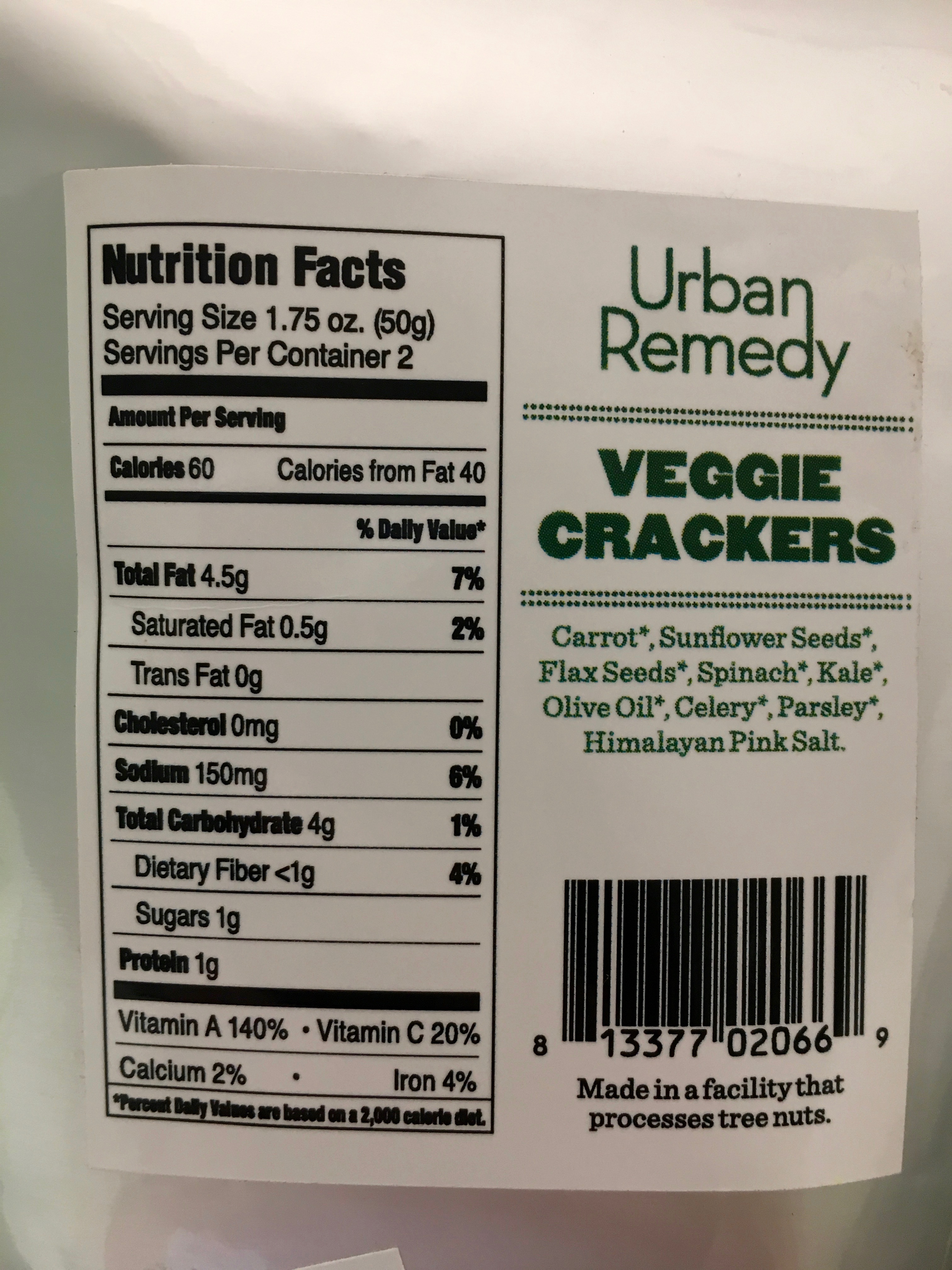 I was scouring the fridge for something so use in place of sandwich bread for avo and smoked salmon because all I saw when I opened the fridge was perfectly ripe avocados and smoked salmon, so I HAD to figure out a way to eat them (plain wasn't doing it for me).  And then I remembered that I had bought these "crackers" at urban remedy!!!  Yes!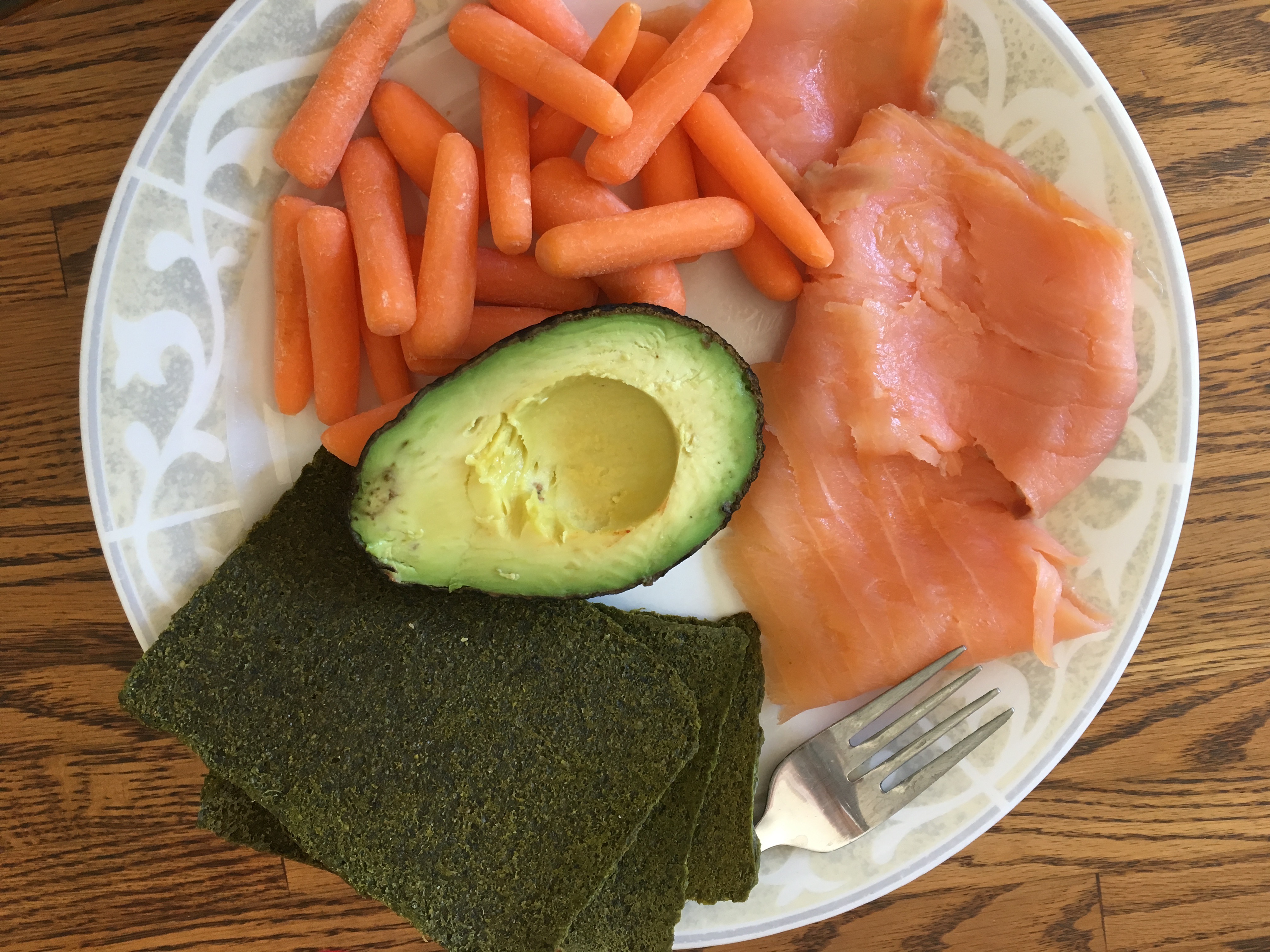 You guys these were SO good! I am buying them again asap. They are like kale chips' cracker cousin.  So good!  Do you even know how hard it is to find a raw savory cracker that doesn't have onions or garlic in them !?!?!  THIS IS AMAZING.  Such a score.  I'm glad I made this impulse buy Pattycakes convinced me to buy them because I would forever be missing out and that would be tragic.  If you are near an urban remedy or if they deliver to you, you gotta try them.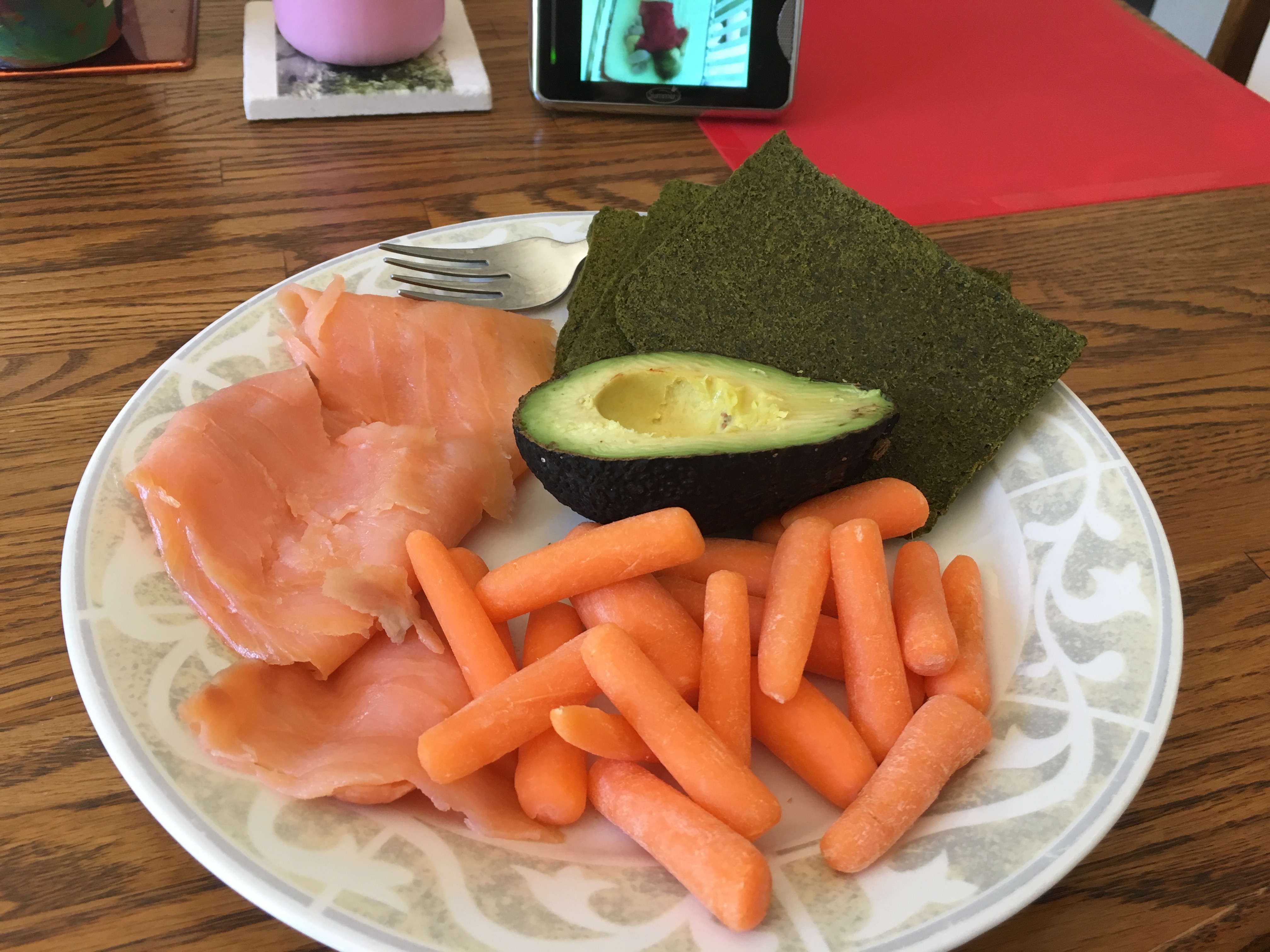 Nice little spread 🙂
And for the first time in a while I felt satisfied but not full.  Hooray!  And I was even hungry like a normal person by dinner time.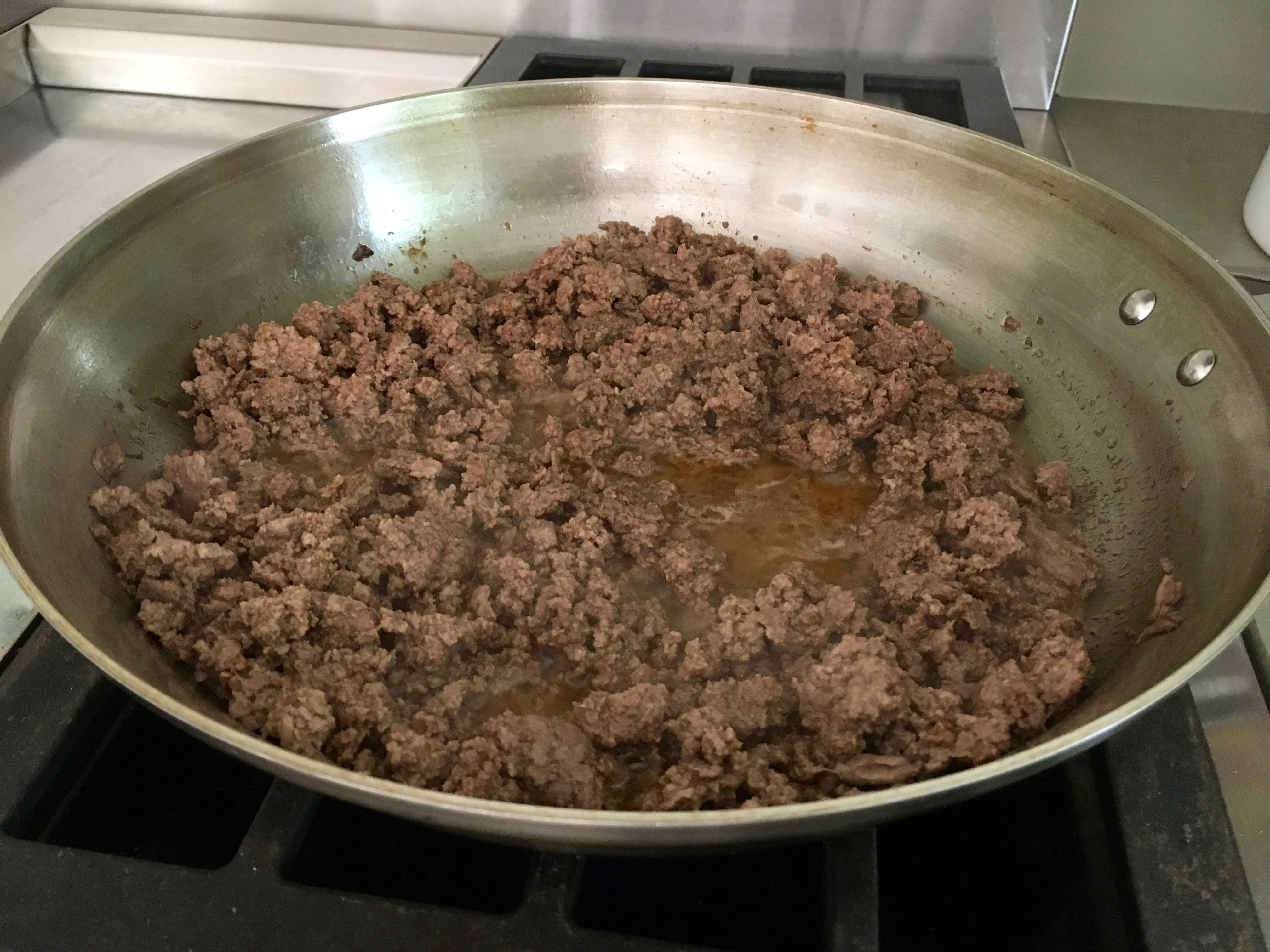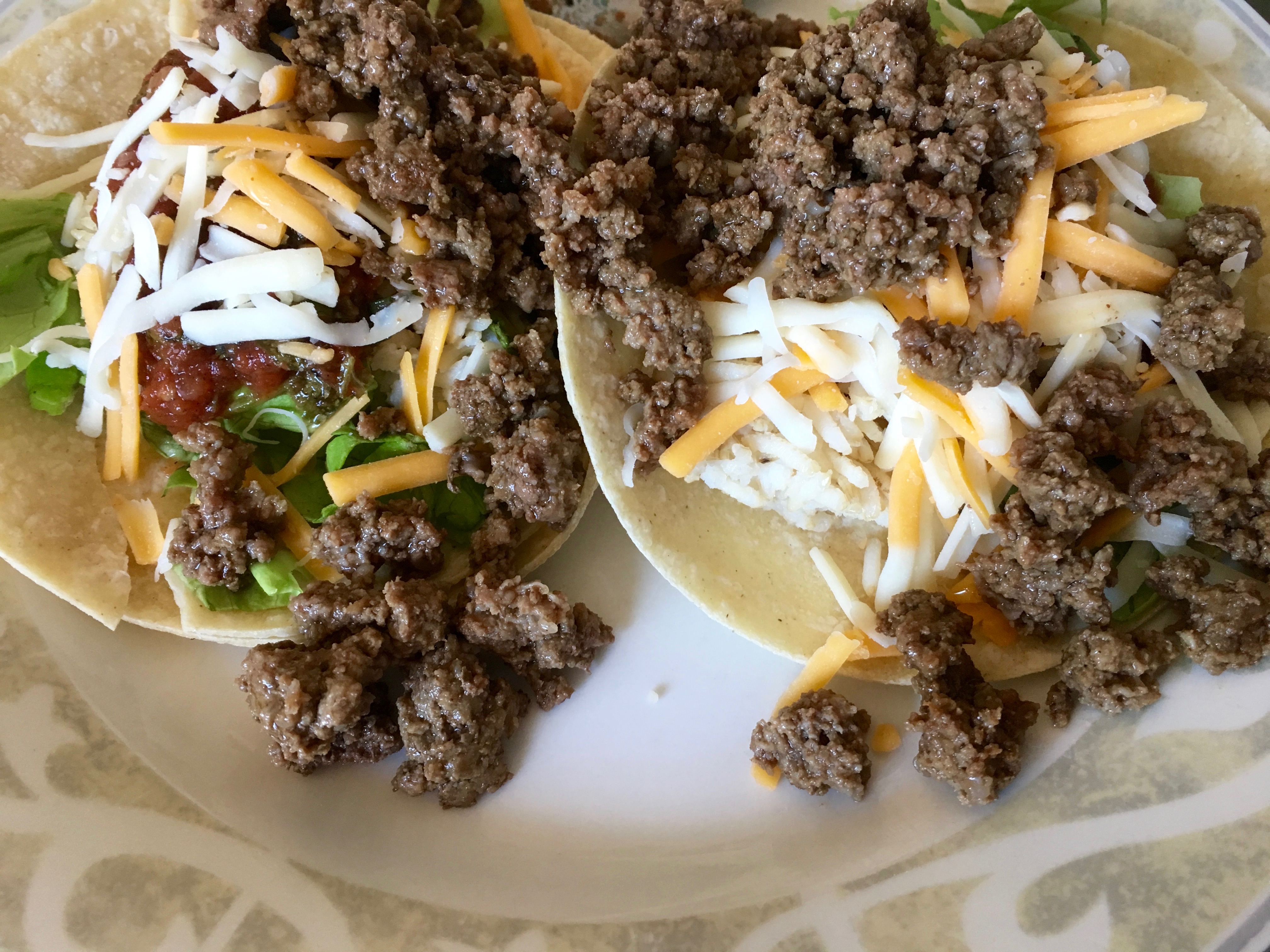 Which is good since it was taco night.
The family had regular tacos on a soft corn tortilla (still haven't gone to the store!!), while I had lettuce boat tacos.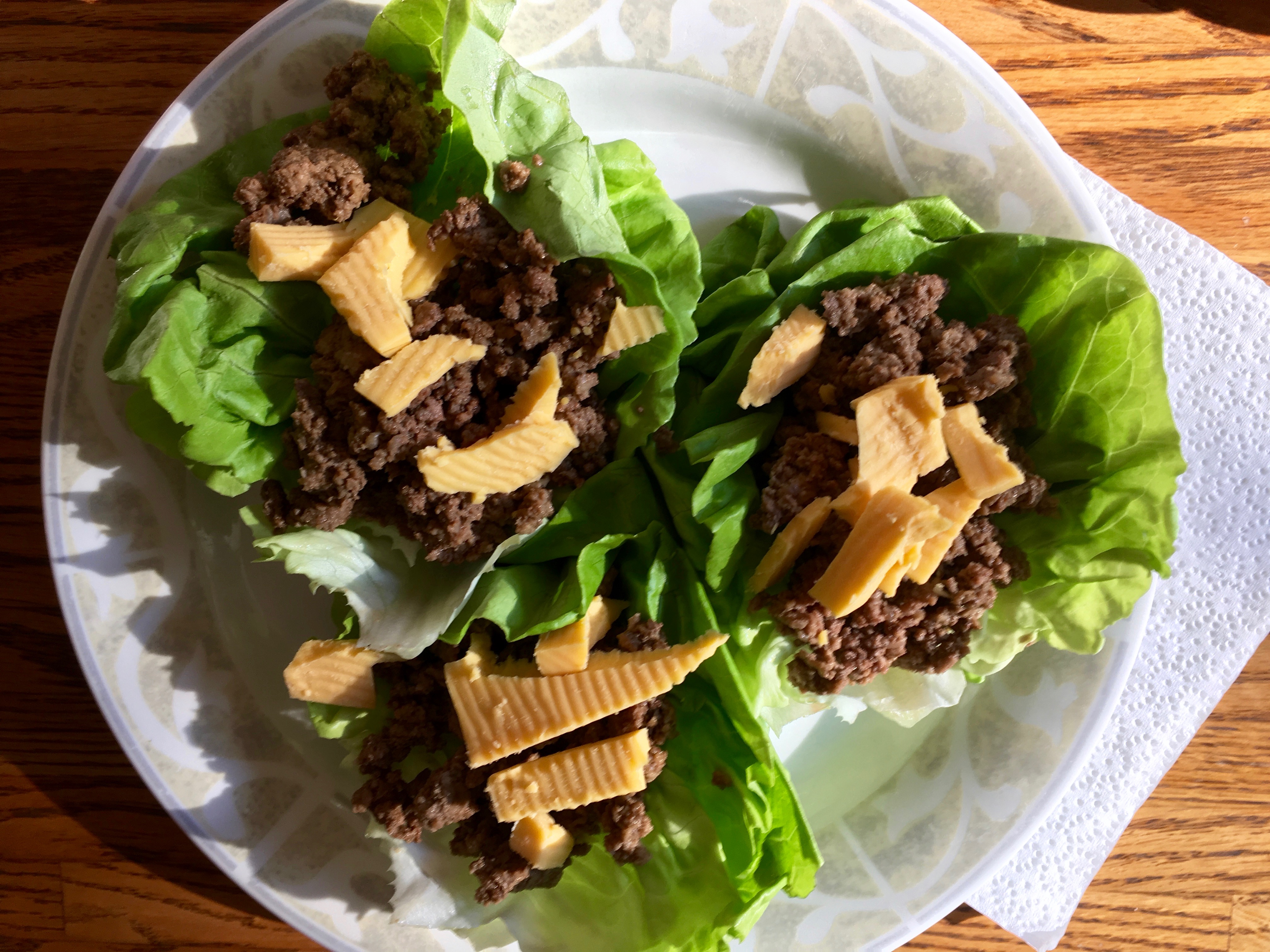 I used this fodmap friendly spice mix by Casa de Sante.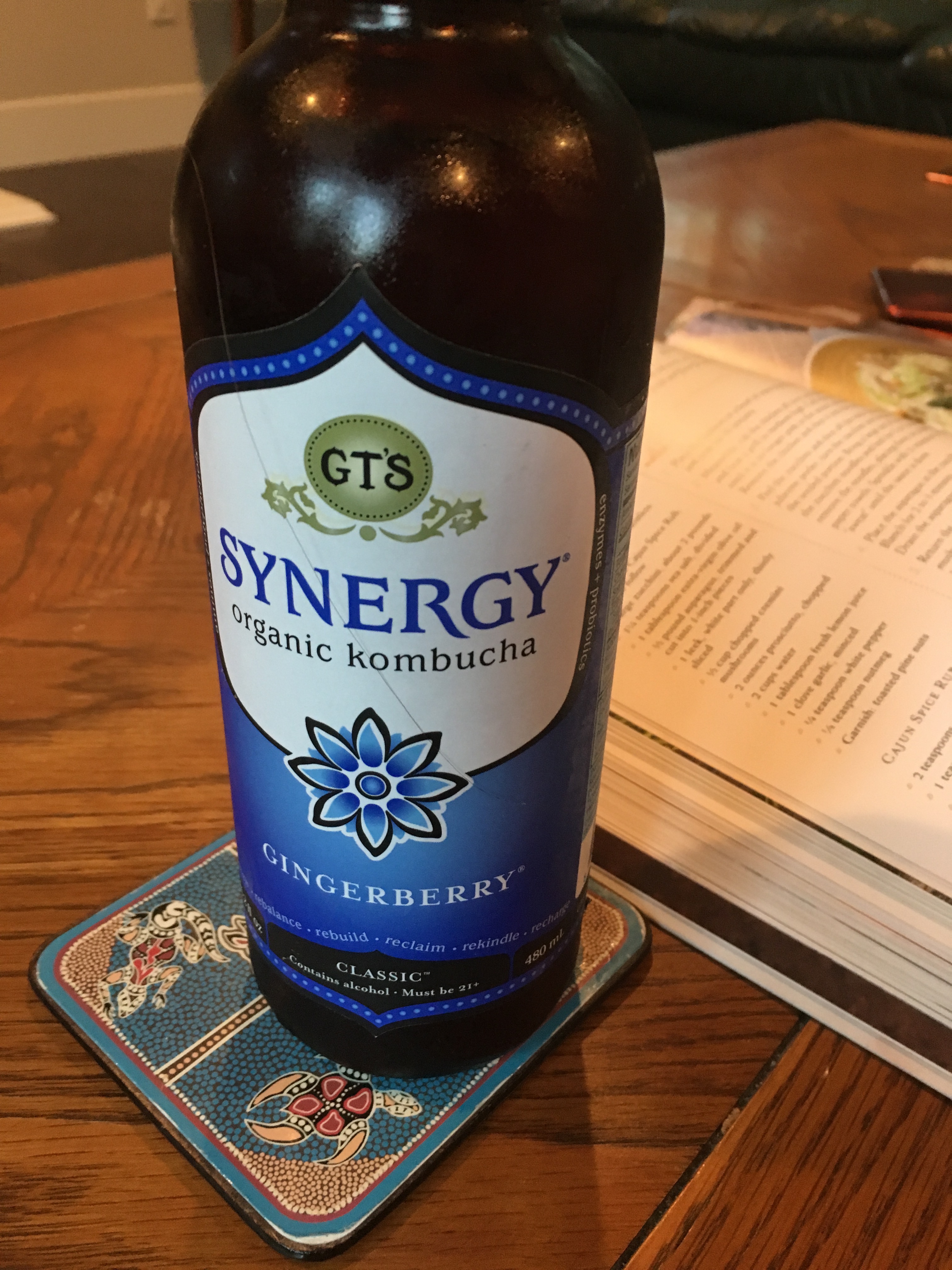 And then ended the night with some delicious probiotics. 🙂