I started the day with a run followed by a coconut milk decaf misto from Starbucks.  I haven't gone to the bux in SO LONG!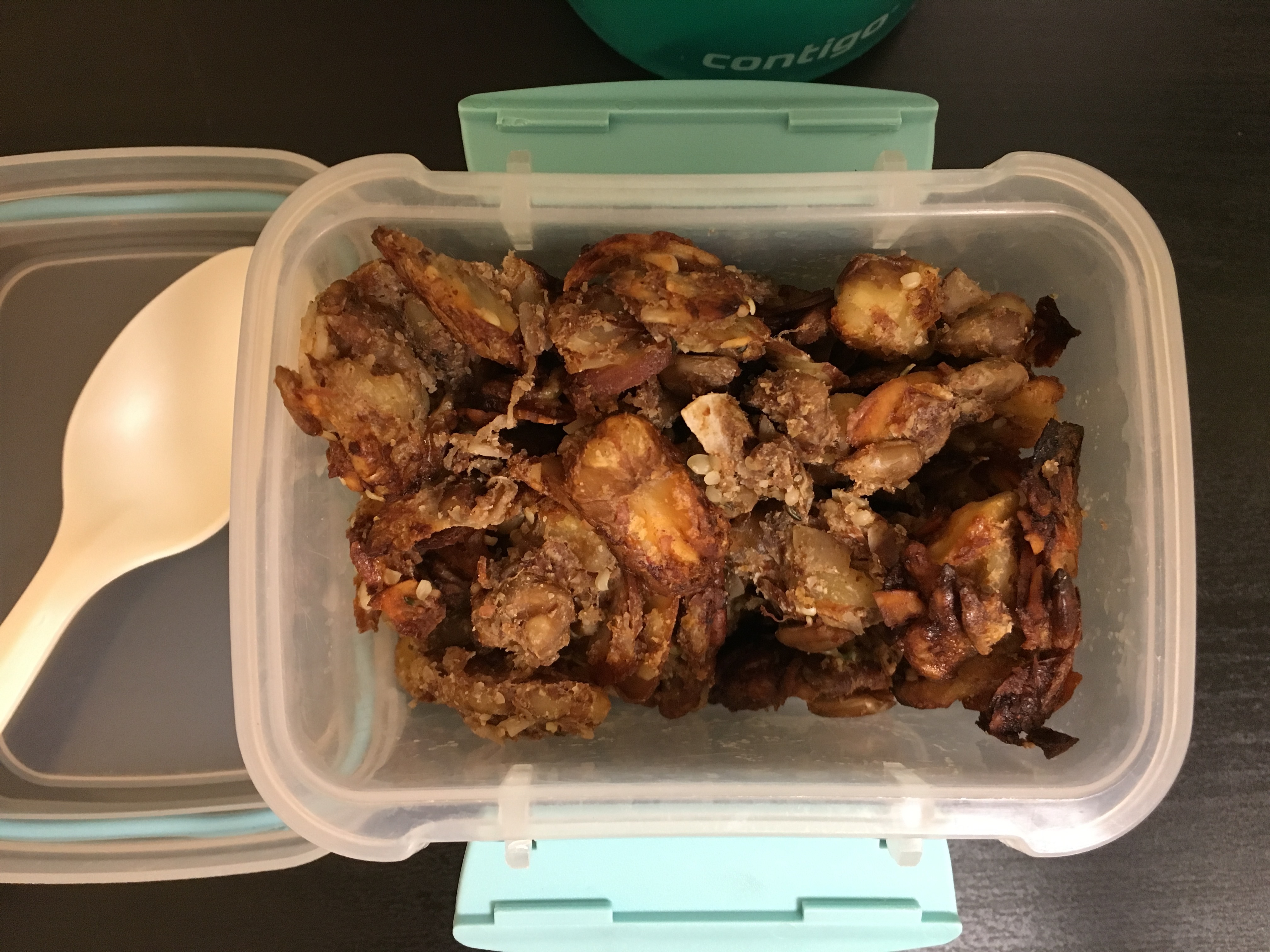 I brought a tupperware of banola to eat at pattycakes' appointment.
I wasn't planning on staying as long as we did so by the time we left I was starving.  I ran in to WF knowing exactly what I wanted so it took under a minute (even with a 4 year old in tow).
I saw these raw green spirulina crusts last time I was in WF and had been wanting to try them – I thought they'd be great with avocado mashed on top.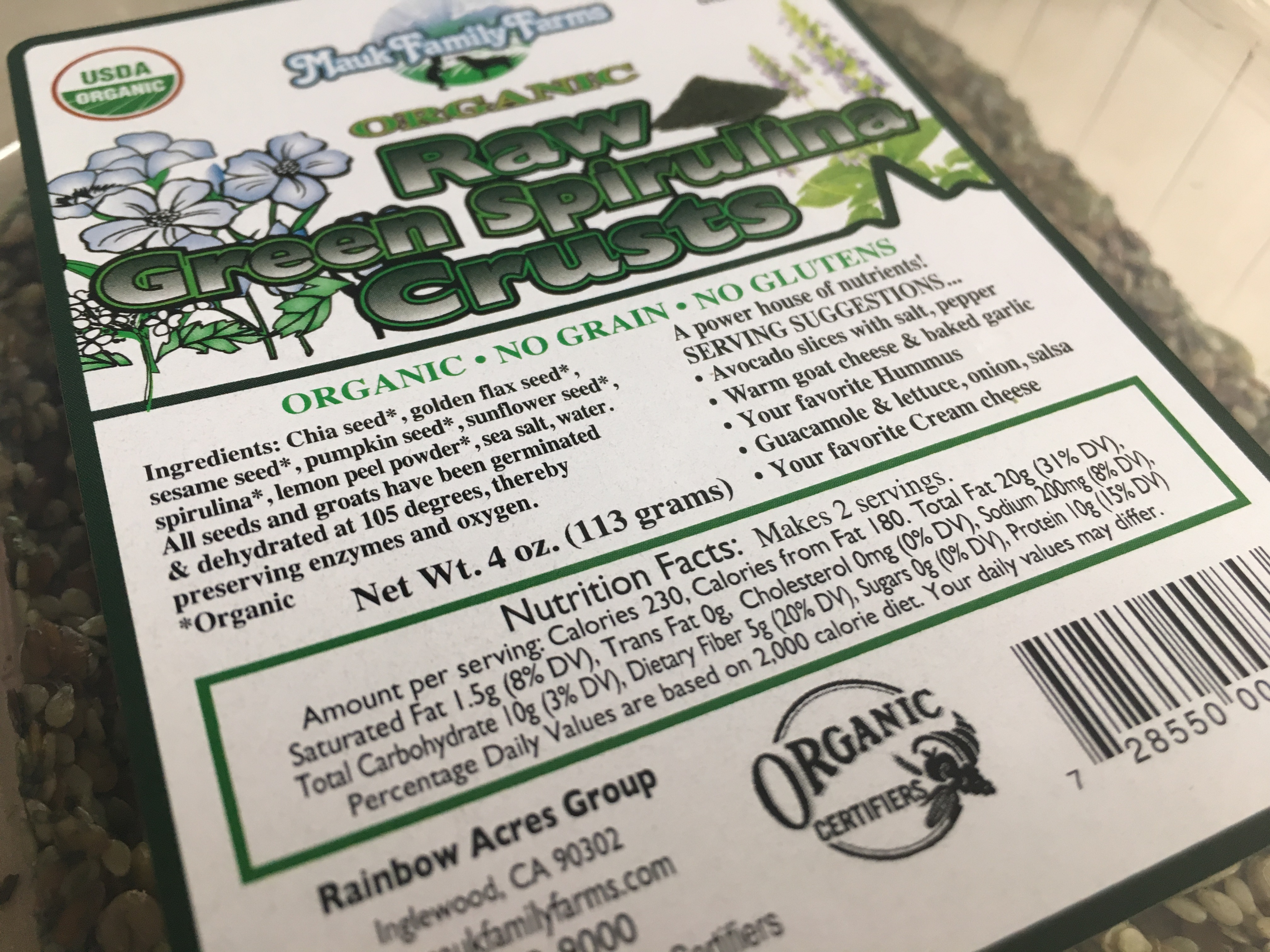 So as soon as I walked in the door at my parents' house I made myself food.  NOT.  Valley girl greeted me with a very animated post nap recount of her morning with my parents with a fashion show of her new sunglasses.  And then I set up P with legos in the living room.  And then I got to eat.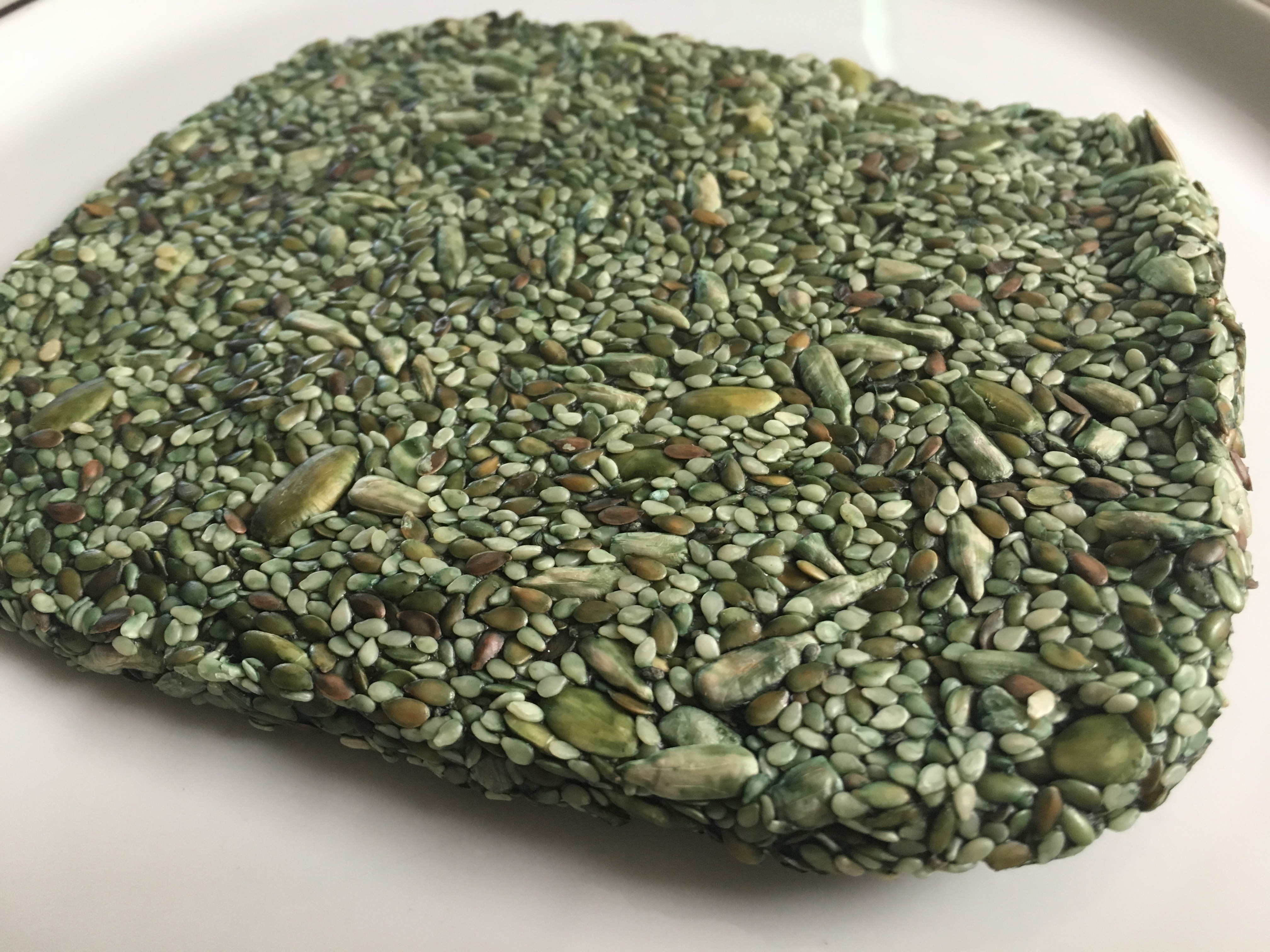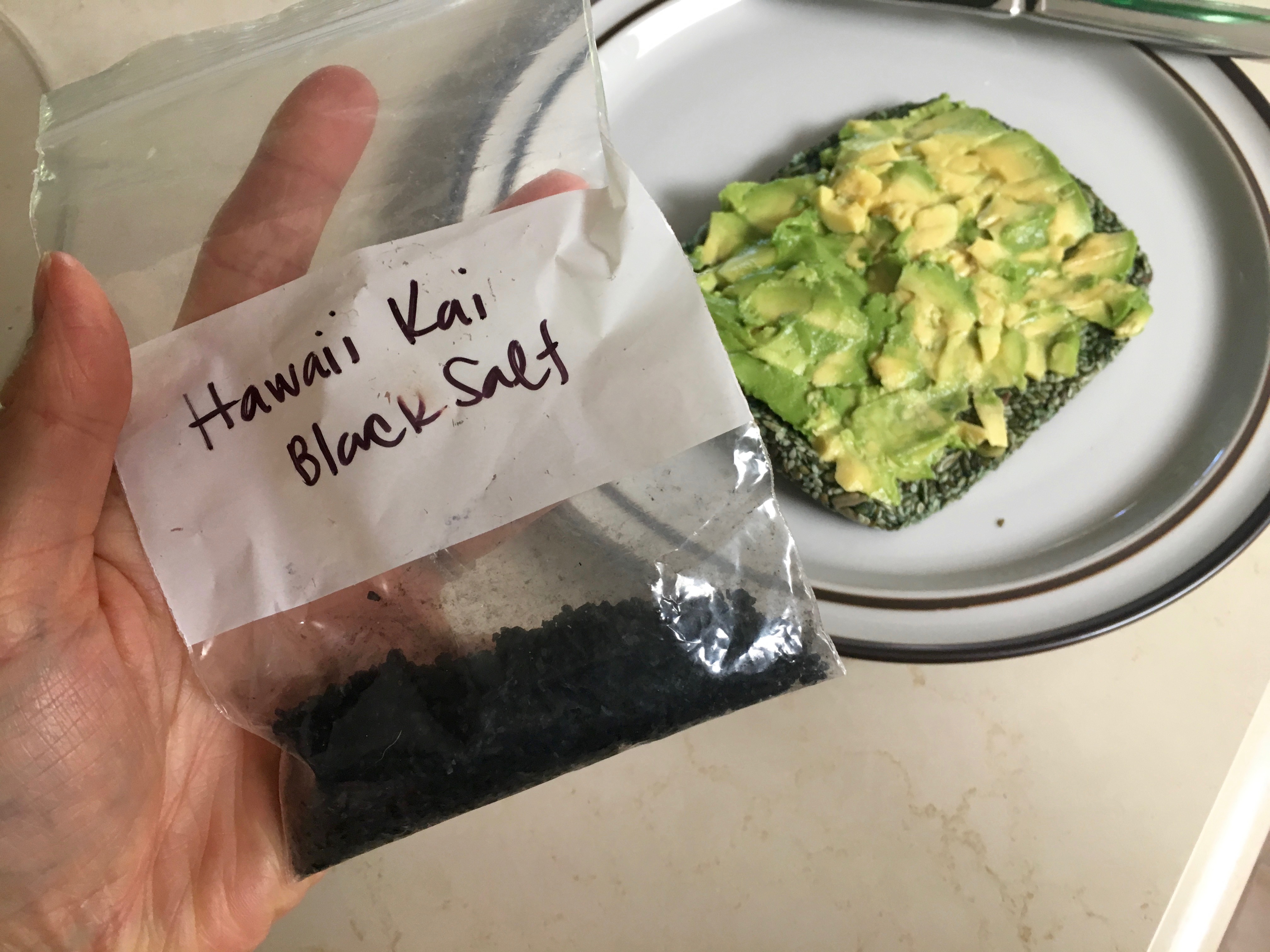 I was on the hunt for flake salt, and came across this and thought "yes please!" so I did it and yum!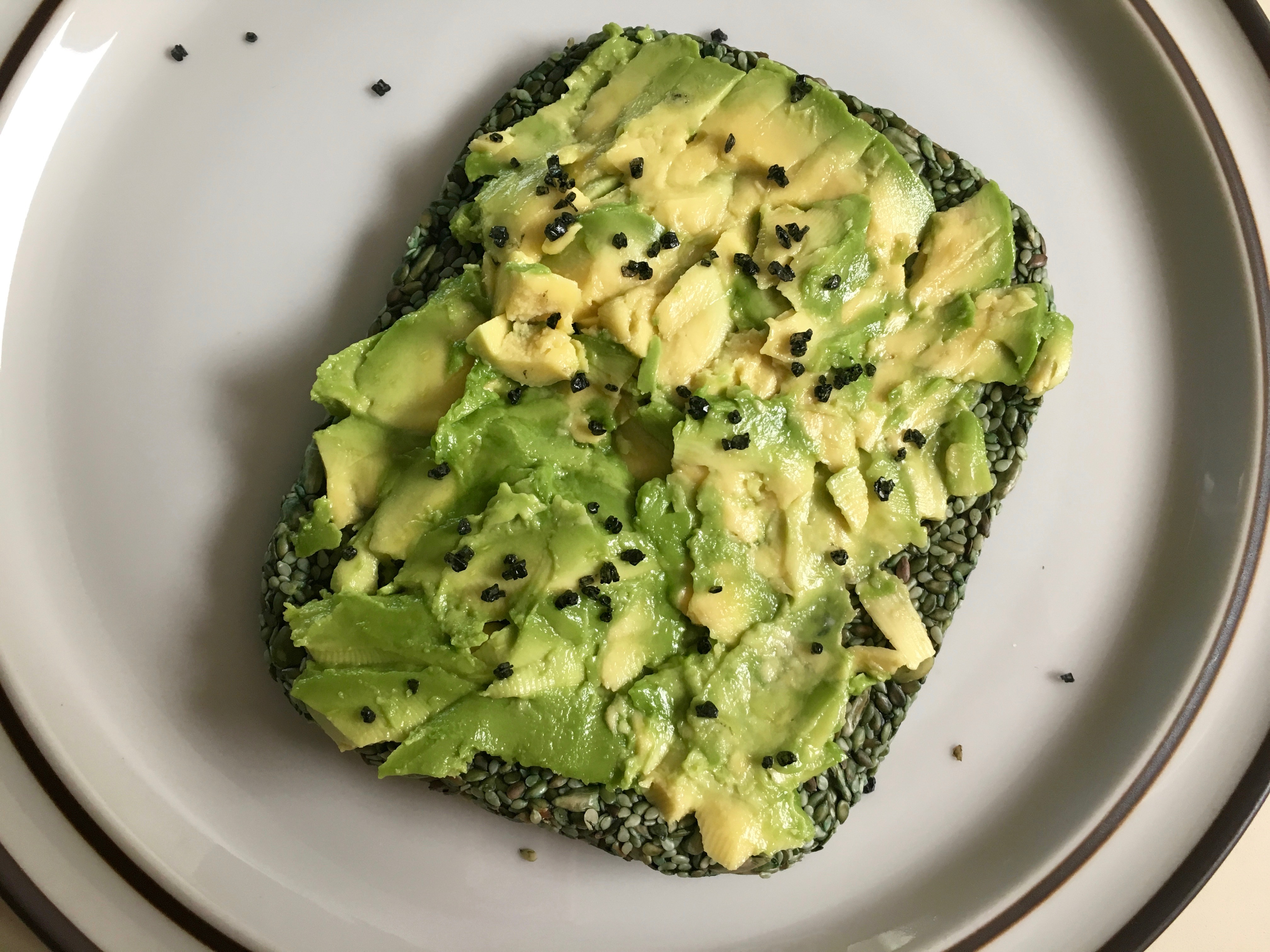 I was expecting a kinda chewy dehydrated flatbread but it crunched like a proper cracker with a nice crispy bite.  Such a fan!  And one piece is big enough to be a full serving size and leave me content but neither hungry nor stuffed. Of course half an avocado on top helps with that.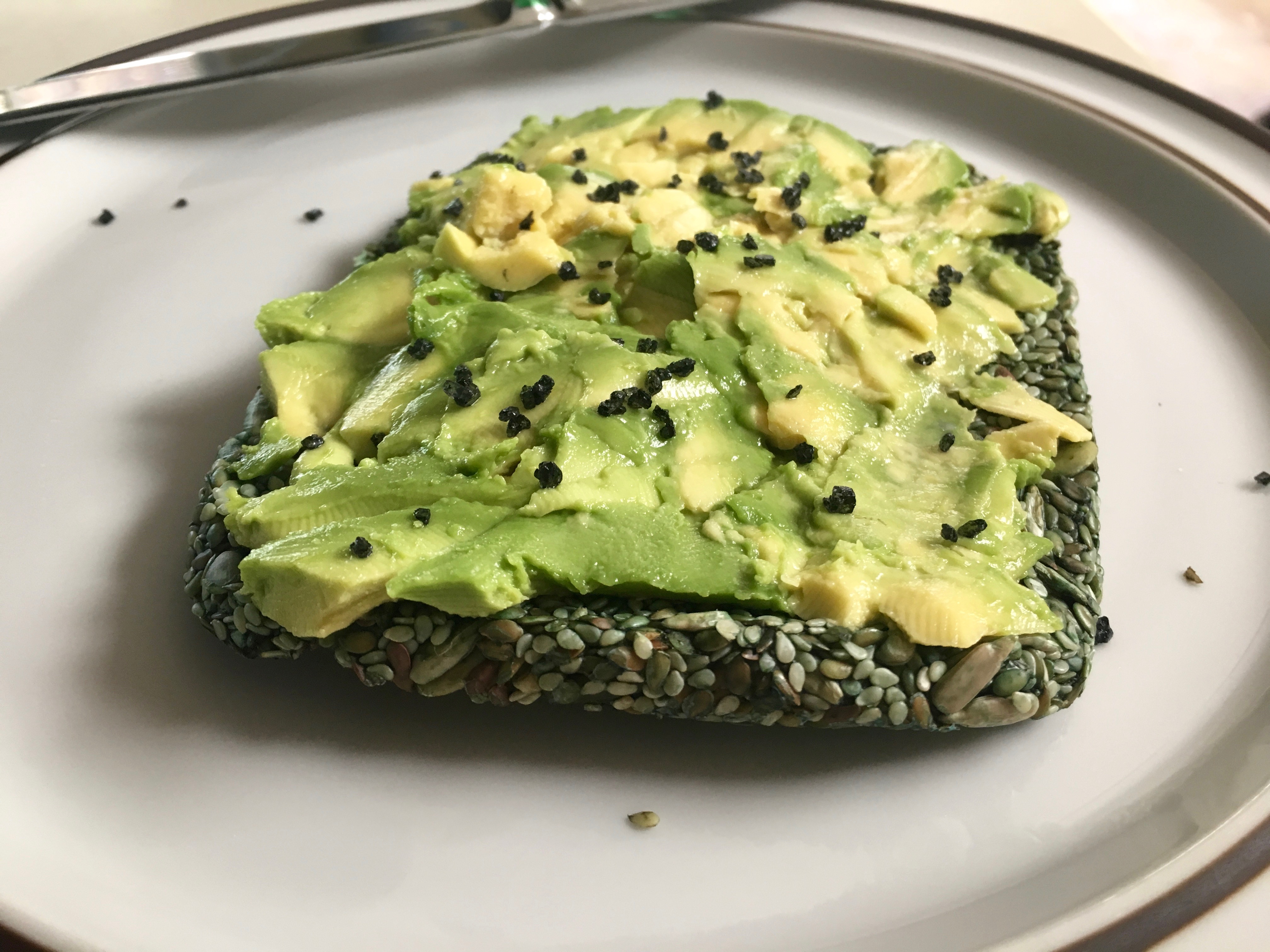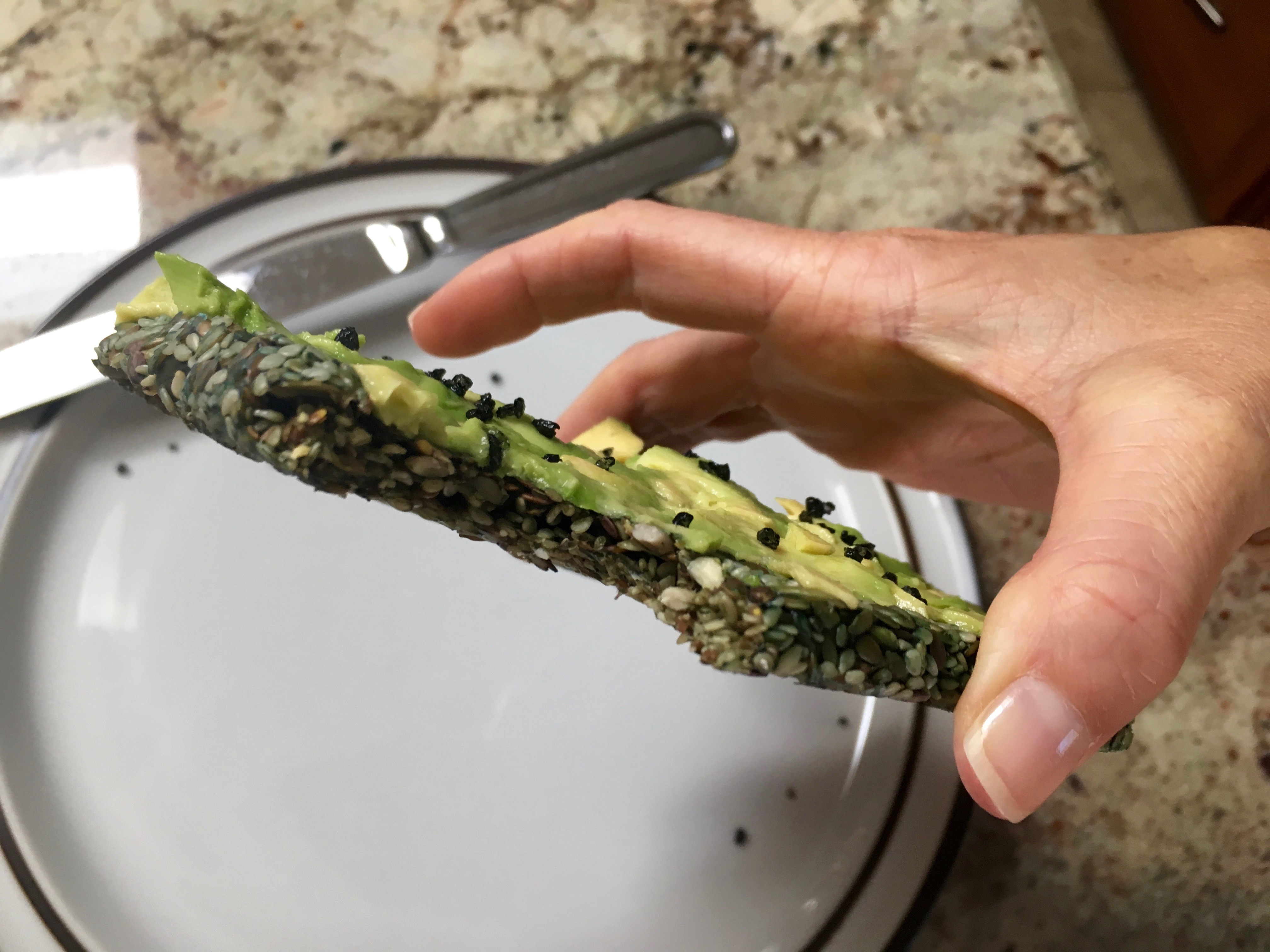 My sister came over later and we all went swimming and I was so distracted that I forgot my afternoon pills. Oh no!  First time I forgot them ever since I started this.  I also had roscato soooooo kinda pushing it with the sugars. I felt guilty but it was so good and after a stressful morning at OIT I just wanted to relax a bit.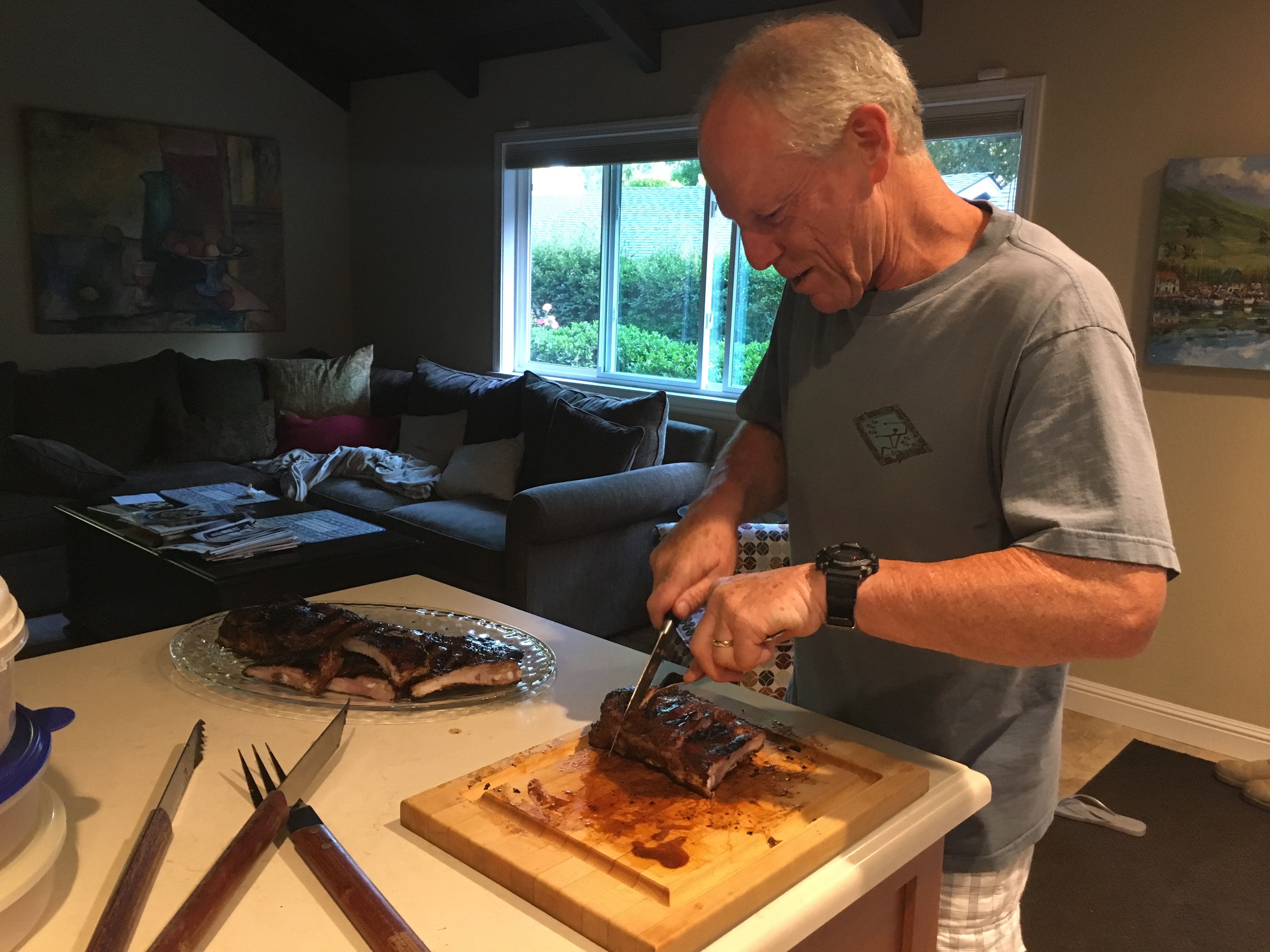 My were celebrating my dad and sister's birthdays (they are separate by one day) so the whole family came over later. I haven't seen my sister since her wedding!  My parents made enough food for an army, but it was still somehow the right amount for all TEN of us.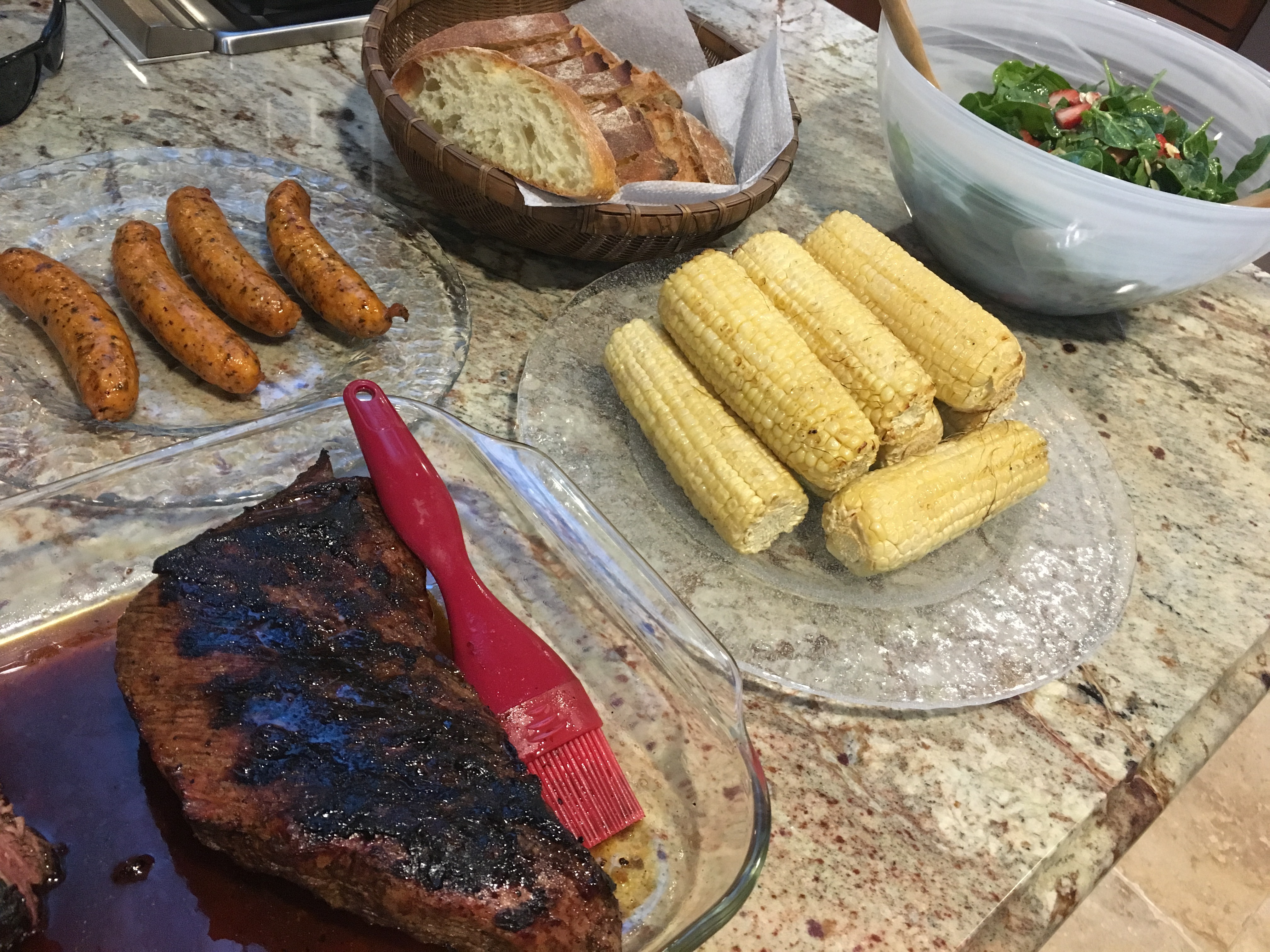 Tri-tip, corn, artichokes, turkey sausage, spinach strawberry salad, bread, and ribs.
A summer dream meal.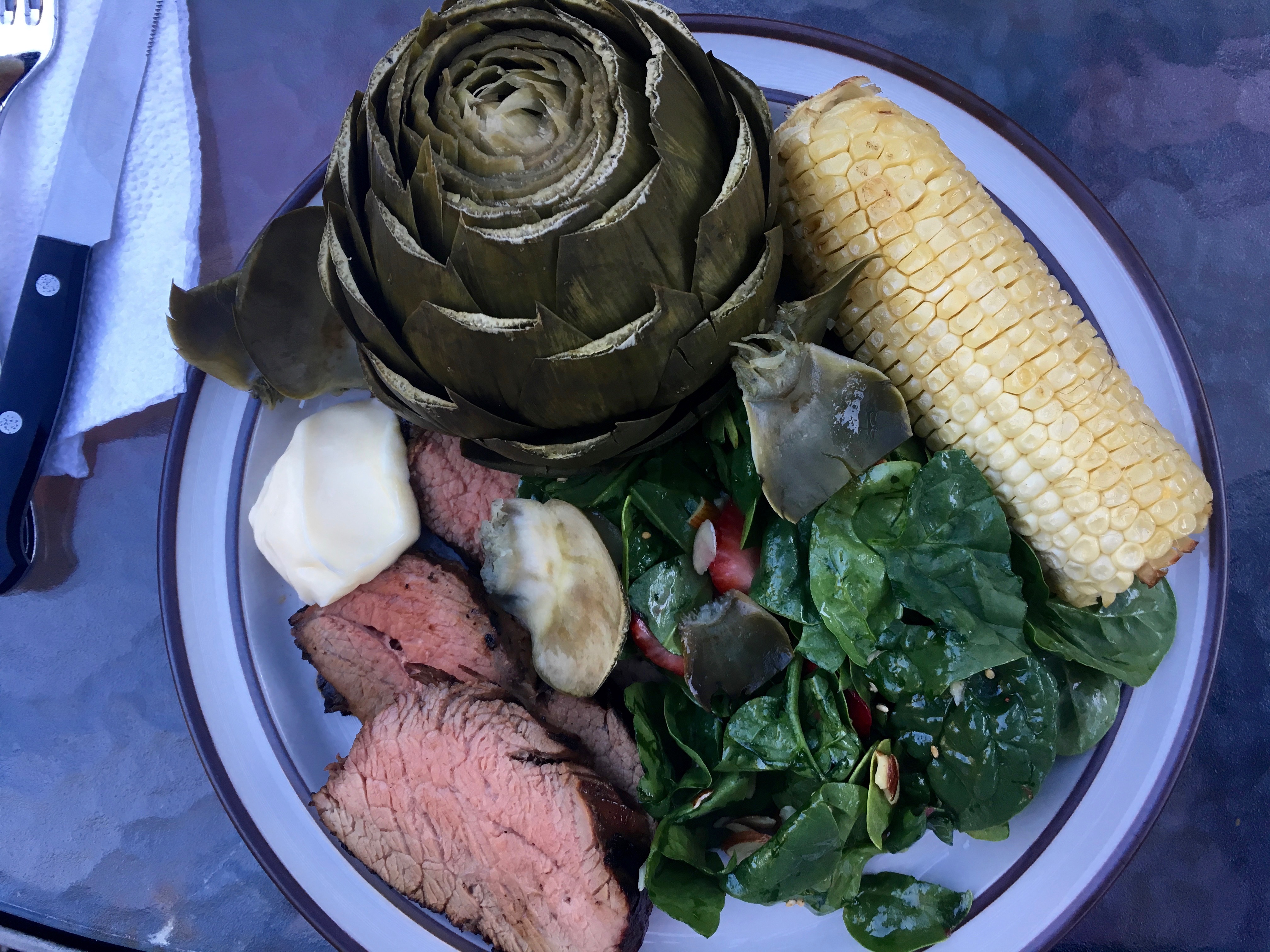 I ended up giving the corn to V since I was already pushing the limits with my diet (artichokes have fodmaps and corn is all starch and I was on wine number two…).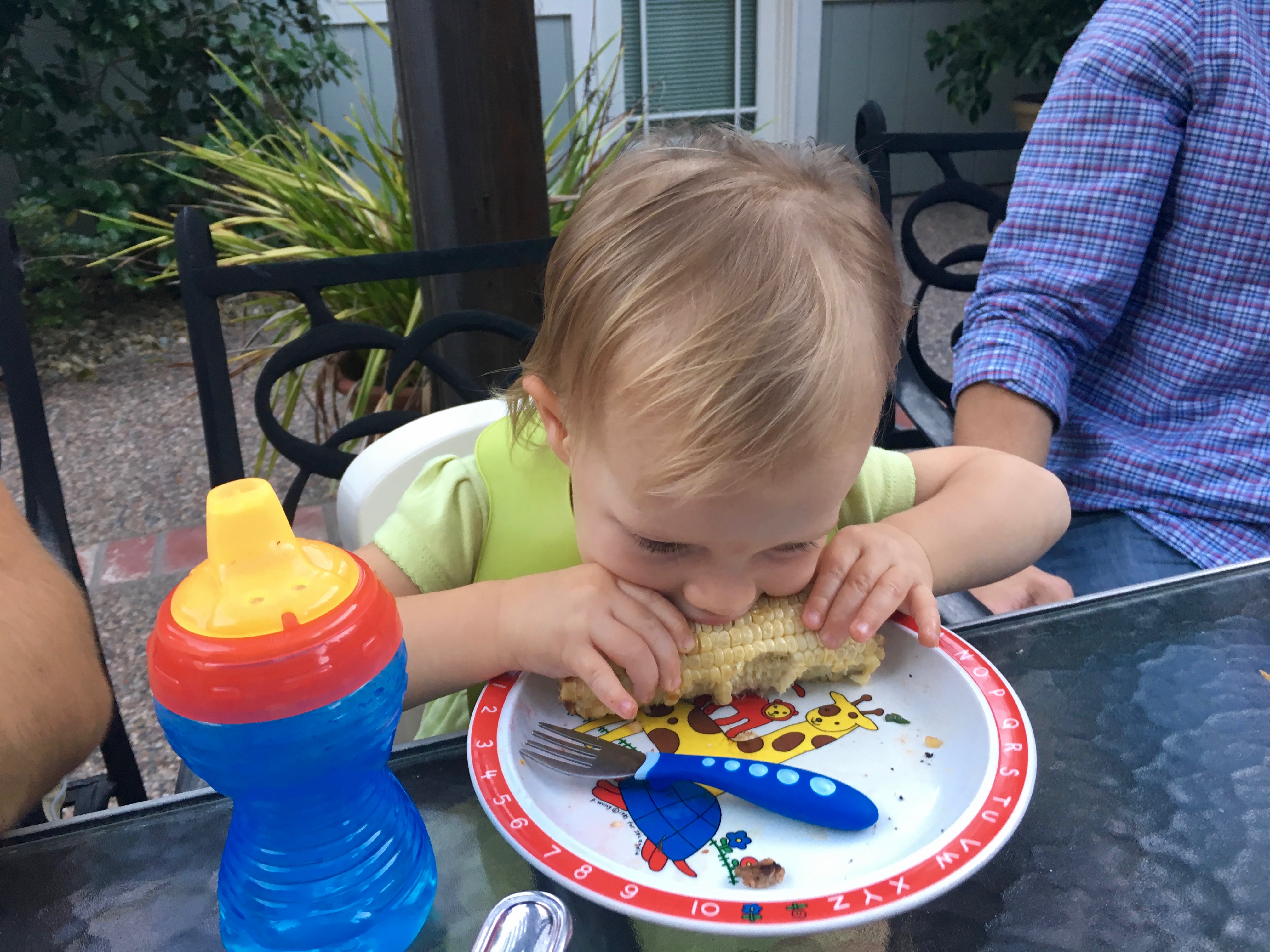 And then dessert came out!  GAHHHHH.  This chocolate pecan pie is my favorite dessert of all time.  And I didn't have any!!!  The hardest thing ever.  Also, there was gluten free chocolate cake with coconut chocolate frosting (that I made earlier that day).  And again, I didn't have any!!
I did, however, bring home a slice of each 🙂  🙂  that I plan to eat (in moderation) in a few days when I have finished off my pills.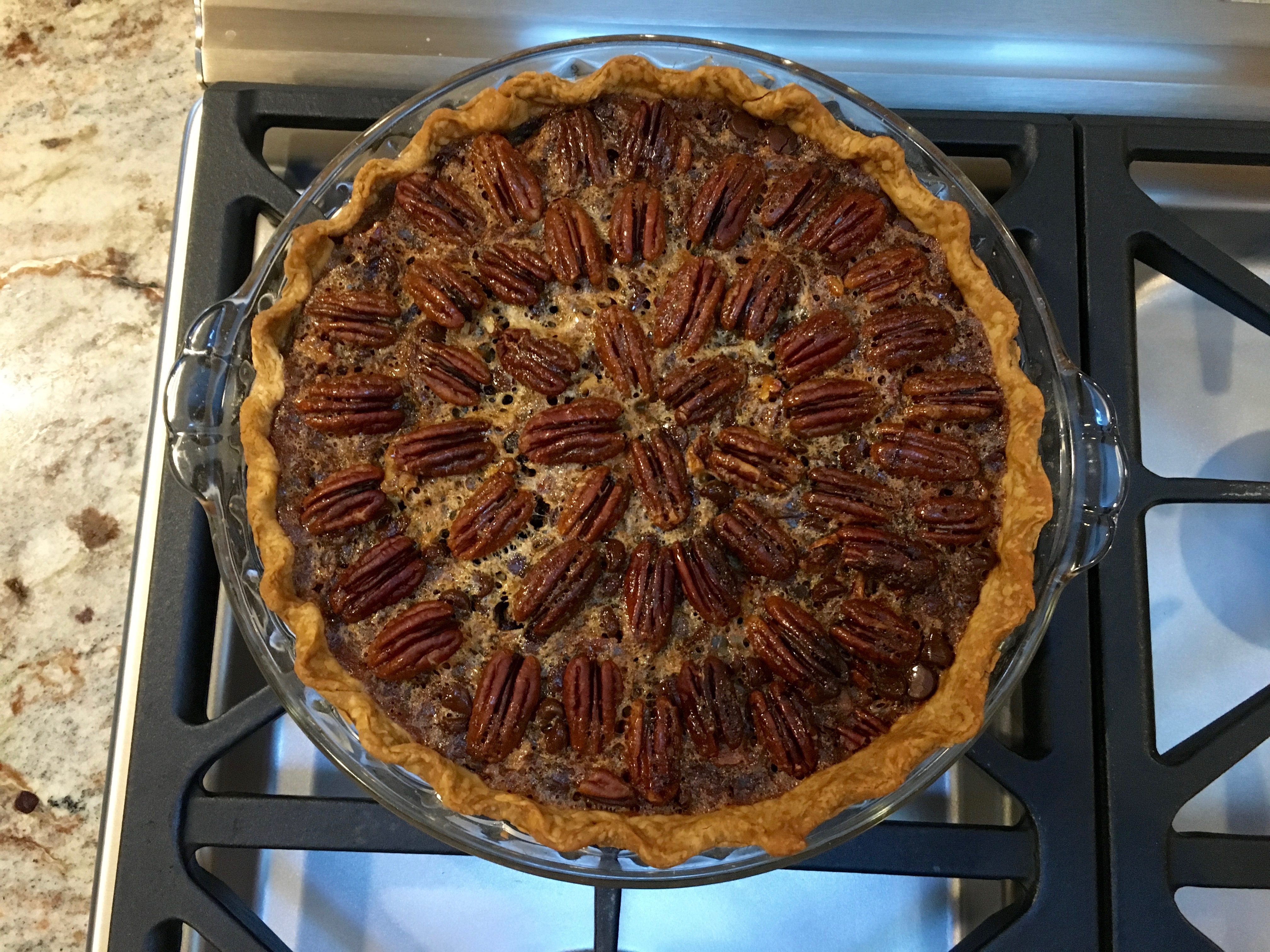 I only have a few more days but I'm already loosening the reigns a bit.  Truth be told, I was super gassy after this day.  Not sure if it was the vino or the artichoke or the stressful morning but I wasn't feeling my best at all from about 9 pm to bedtime.  Blah.  Back to the strictness over the weekend.  It's so hard to be good when there's so much yummy stuff around meeeeee.  I was proud of my self control at appetizer time though – the guac looked great but had onions and the chips were realllllly calling to my salt tooth.  But I was so strong and saved my cheats for the artichoke and wine.