I made this coconut flour zucchini bread last week but used liquid stevia with coconut milk instead of maple syrup. 1/2 cup maple syrup is a lot of liquid which 1 tsp or so of stevia doesn't come close to, so I just added plain unsweetened coconut milk until I reached the right volume.  I was hesitant to make too many changes with the recipe but I am curious about decreasing the eggs in some of these paleo-esque recipes and using chia or flax seeds for at least some portion of the eggs.  I'll let you know if I tweak any more.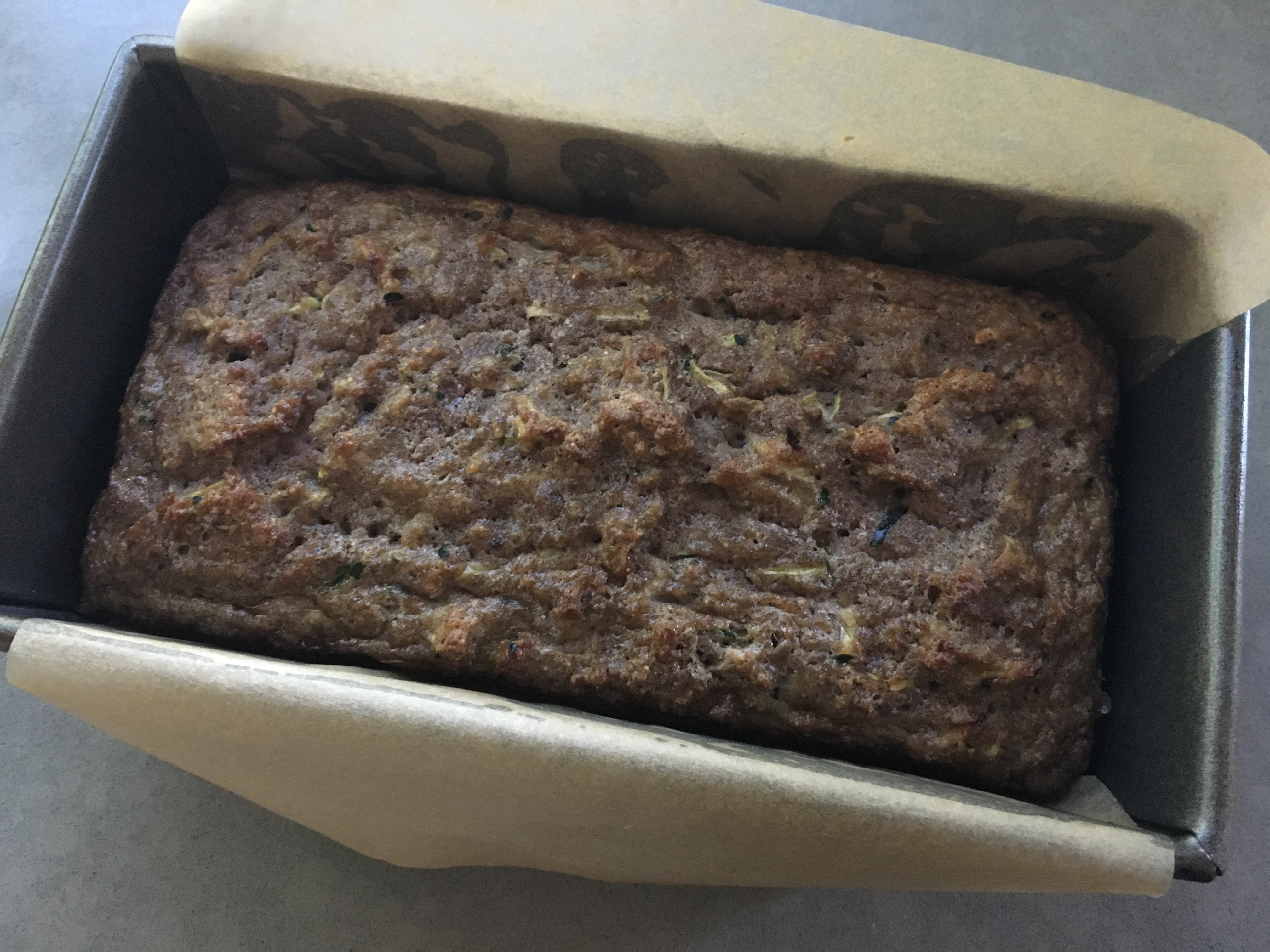 The recipe turned out great.  More and more I'm finding coconut flour recipes to be preferable to other nut flour ones.  Although I do love the cashew based blender bread by Danielle Walker.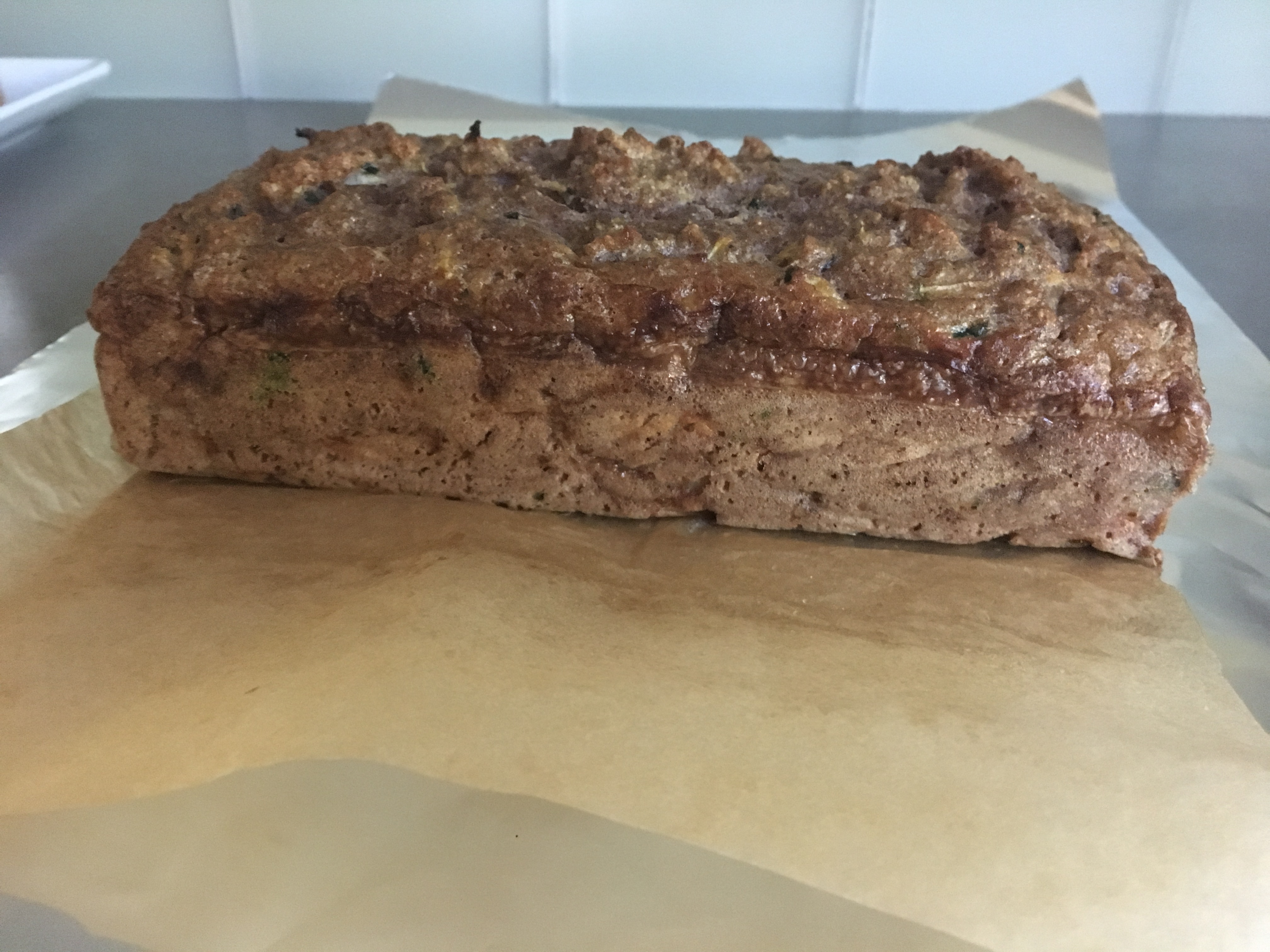 It's not as squat and dense as almond flour breads sometimes are, but obviously it's not as fluffy and tall as wheat flour breads are. It's quite good.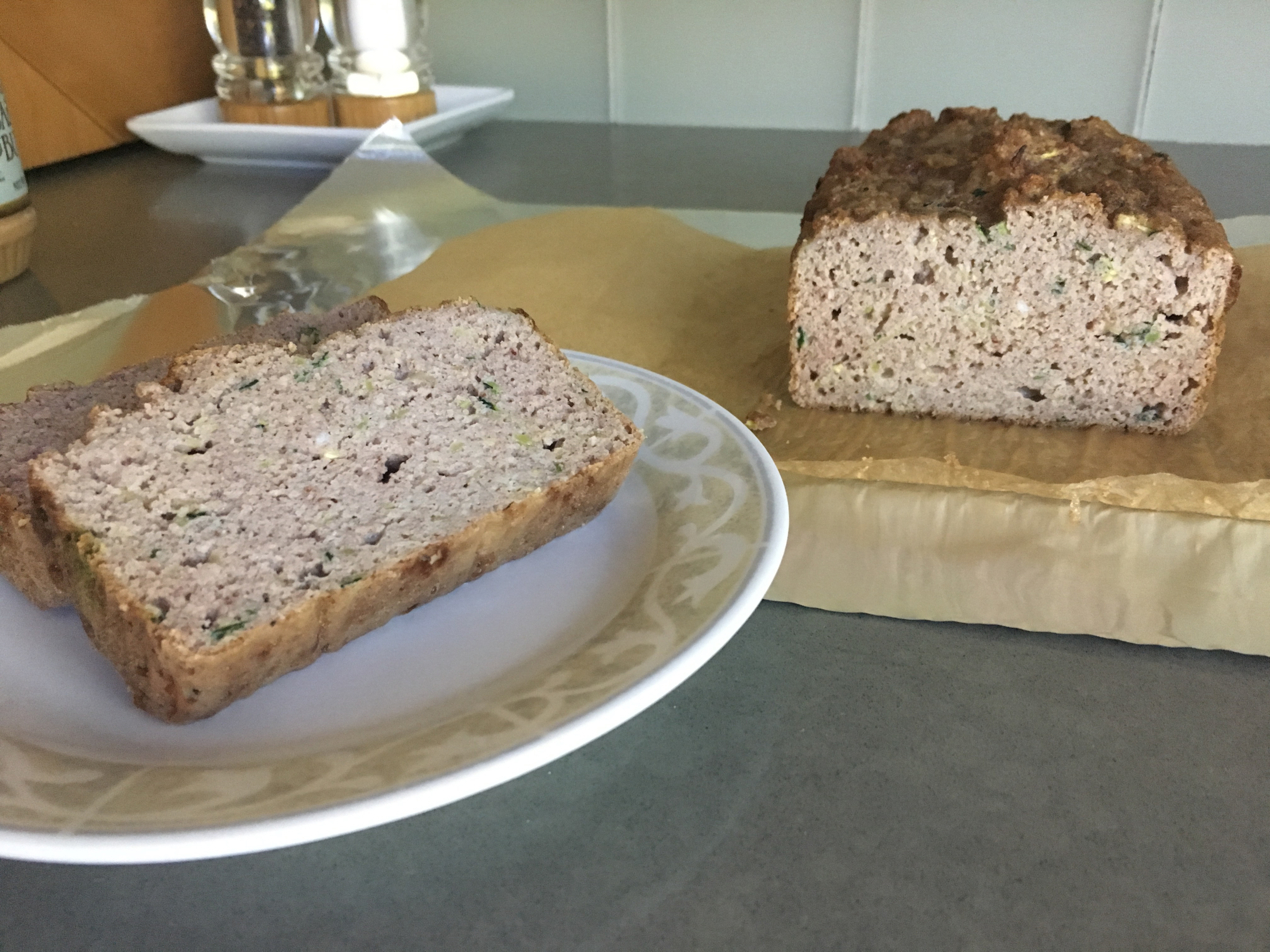 Here's the first time I ate it – with heaps of cashew butter on two warmed slices.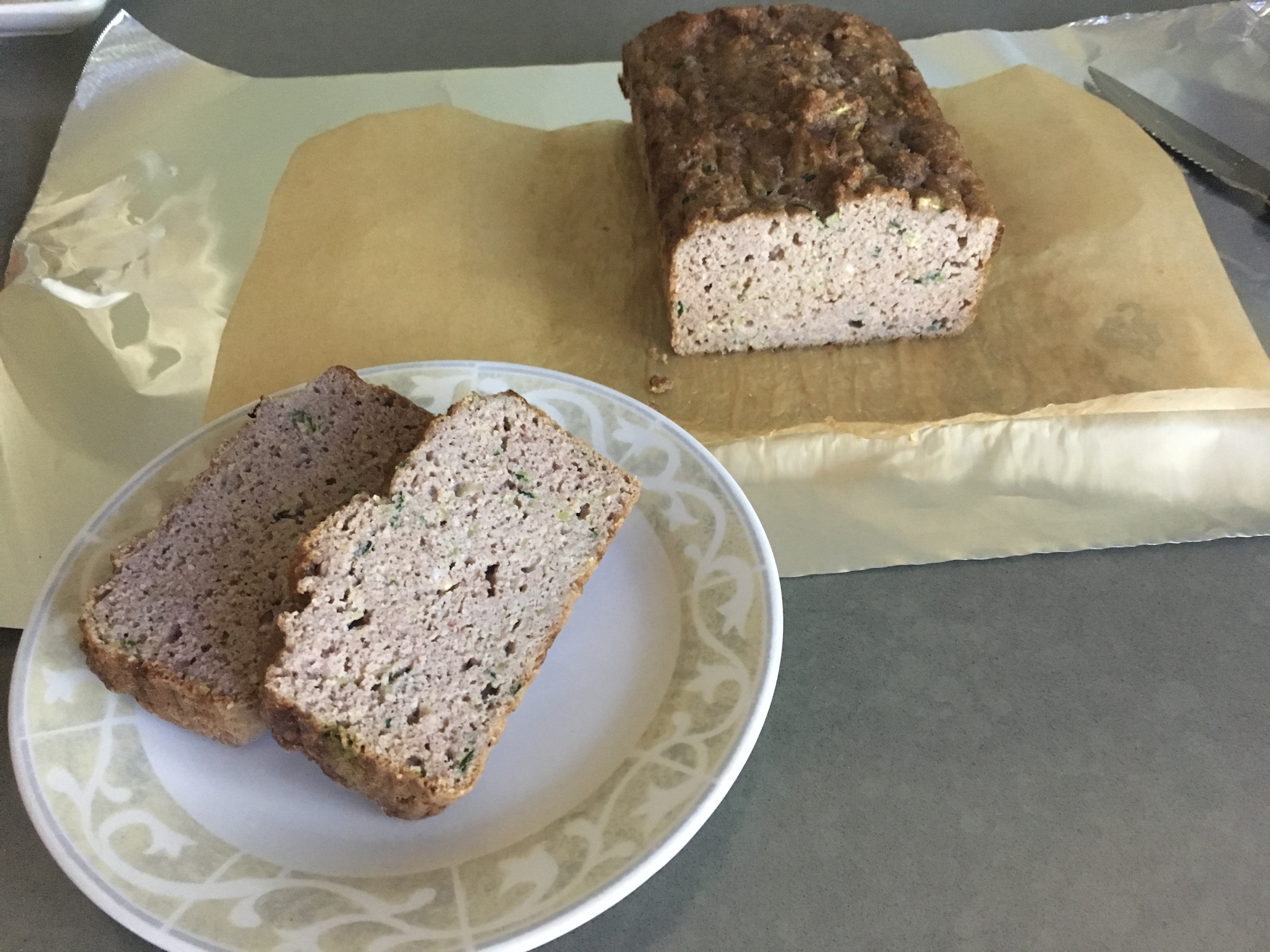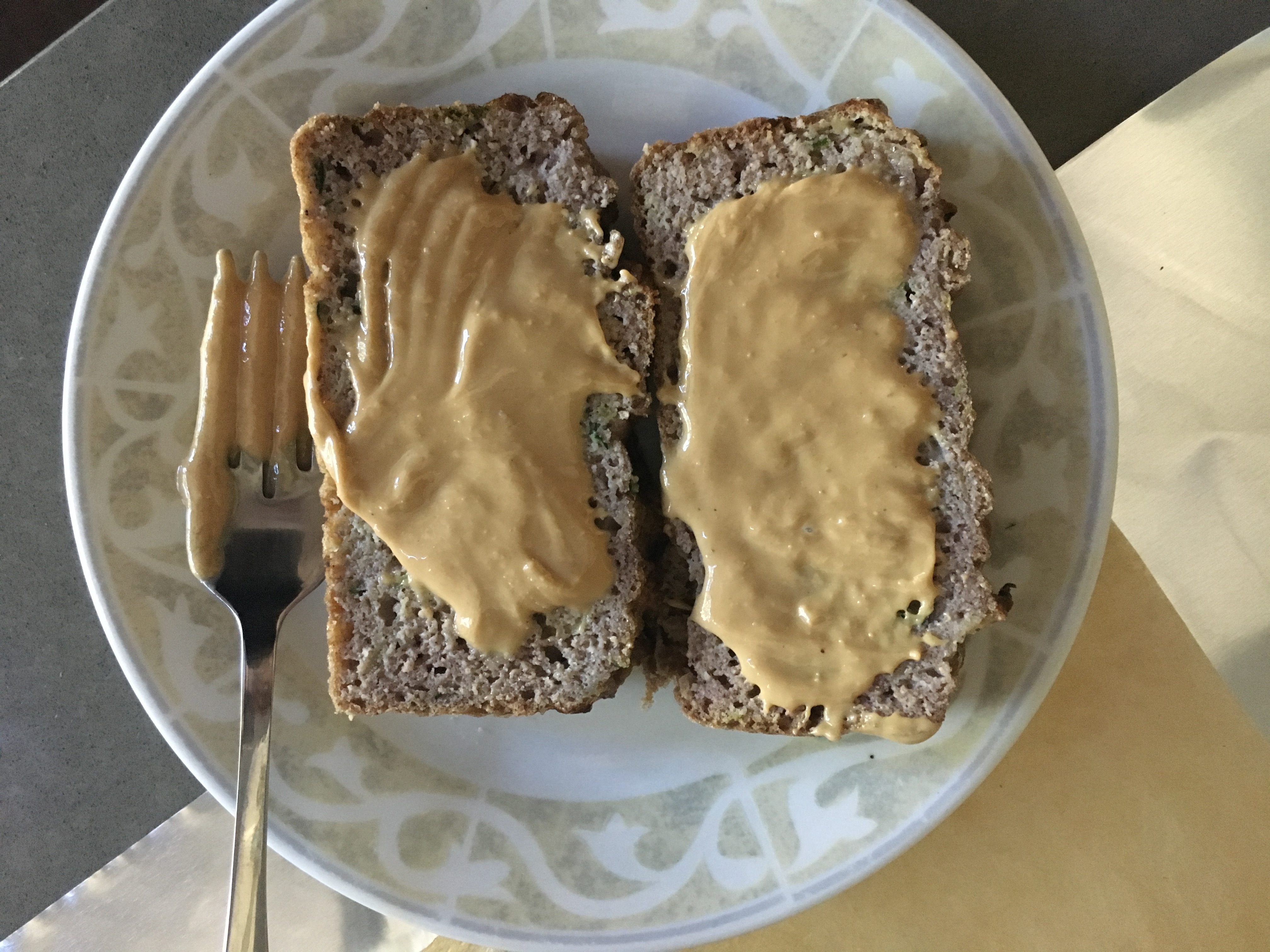 Anyway, today's breakfast was the same two slices but this time with ghee.  I should have toasted the bread because it wasn't as good with ghee as it was with nut butter and I think that's mostly because the ghee kinda got absorbed into the loaf and didn't really enhance the flavor much.  The bread isn't very sweet at all, so perhaps the nut butter also helped with that?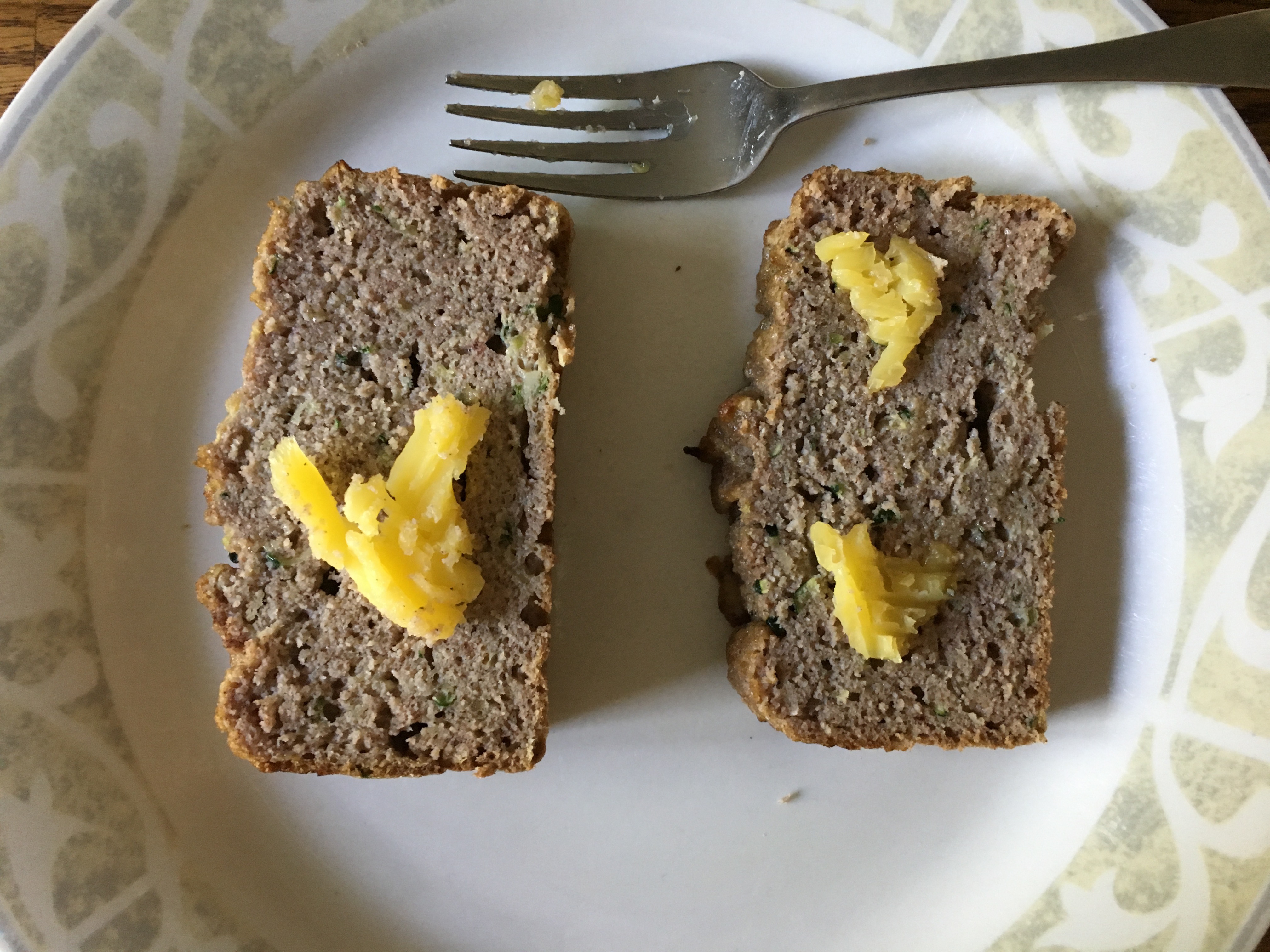 I microwaved it after this pic.  I felt great all morning though, so there's that.  I had two cups of decaf with coconut milk and stevia.  I have to make another batch of almond creamer.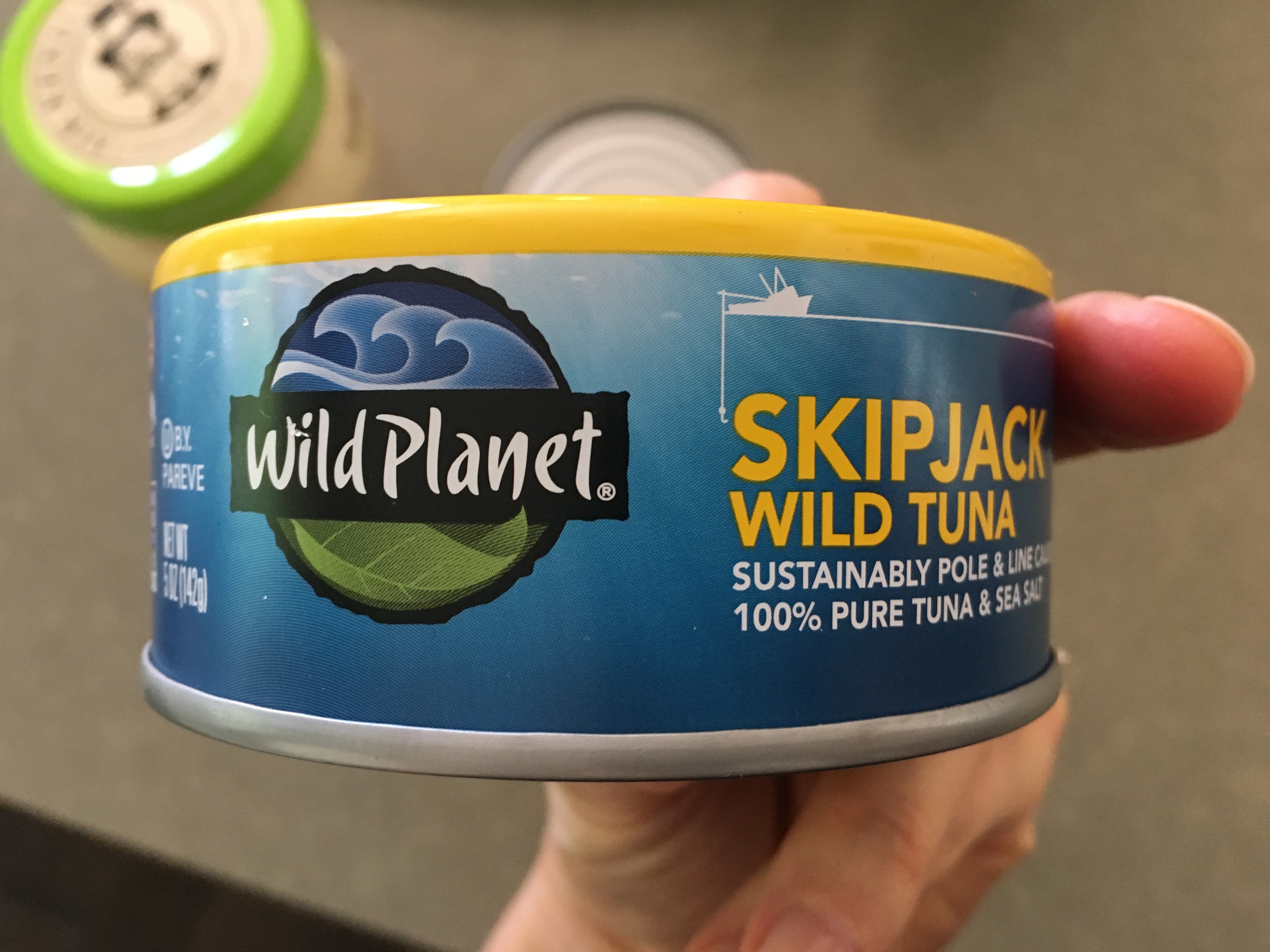 Wild Planet gets the highest rating for sustainability, so I bought it at WF in spite of it's $$$$$$ price tag.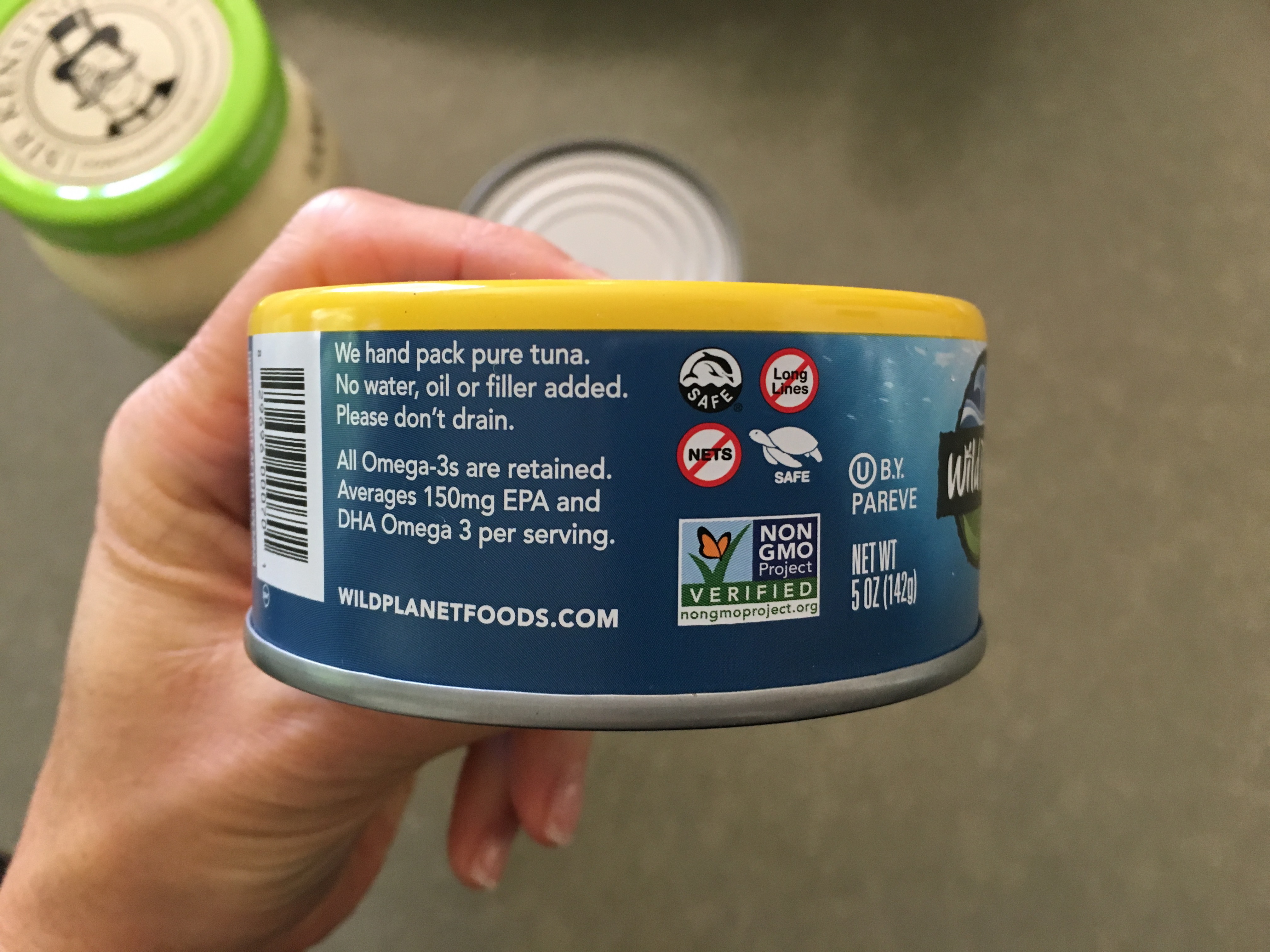 For lunch I made tuna salad with celery, Sir Kensington avocado oil mayo, salt and pepper.  Plus avocado on top.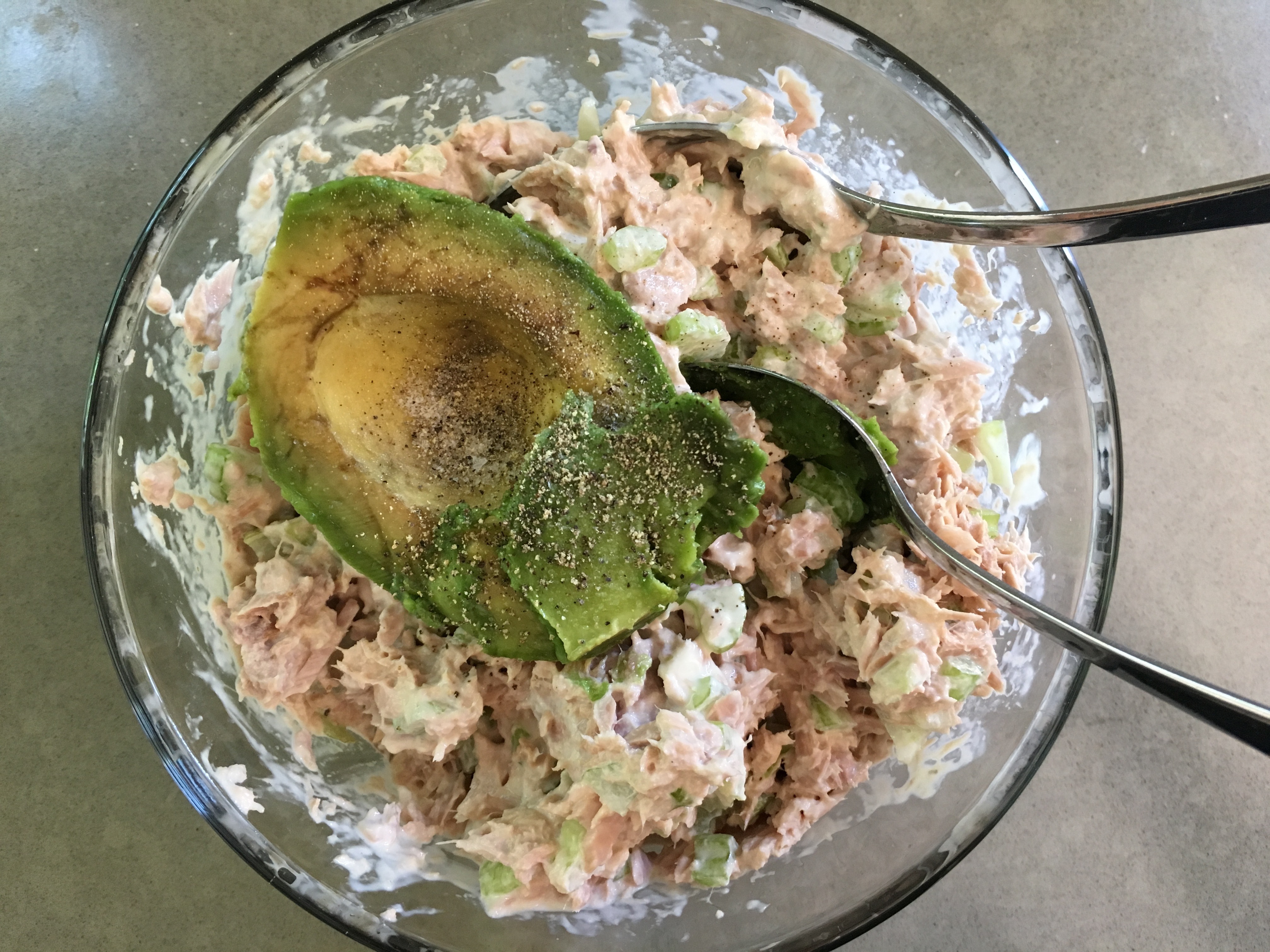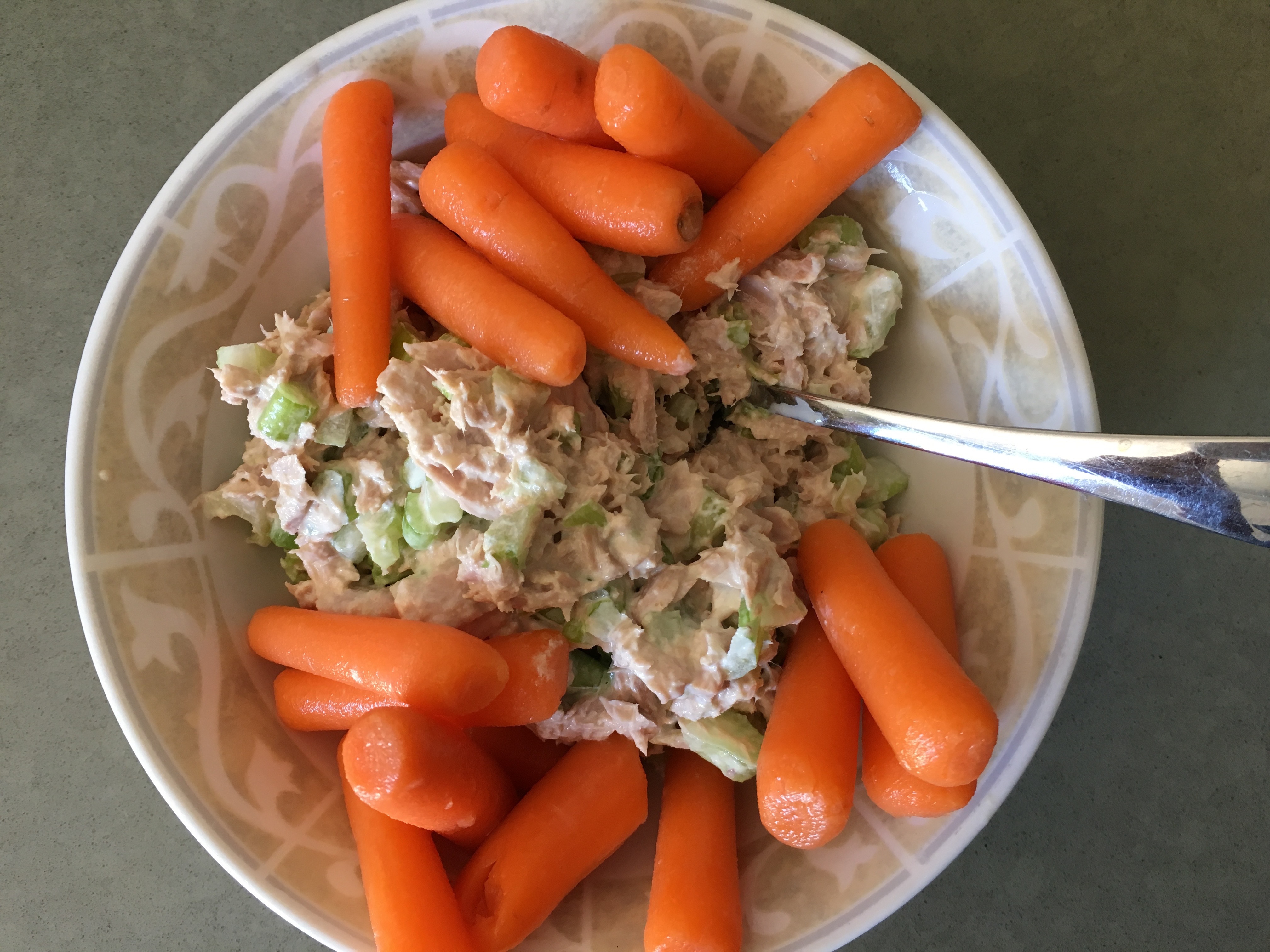 It's so funny how my cravings have shifted just in a few days.  I rarely feel like animal protein in the middle of the day, but fish has sounded so good lately.  This tuna salad was exceptional.  Hit the spot.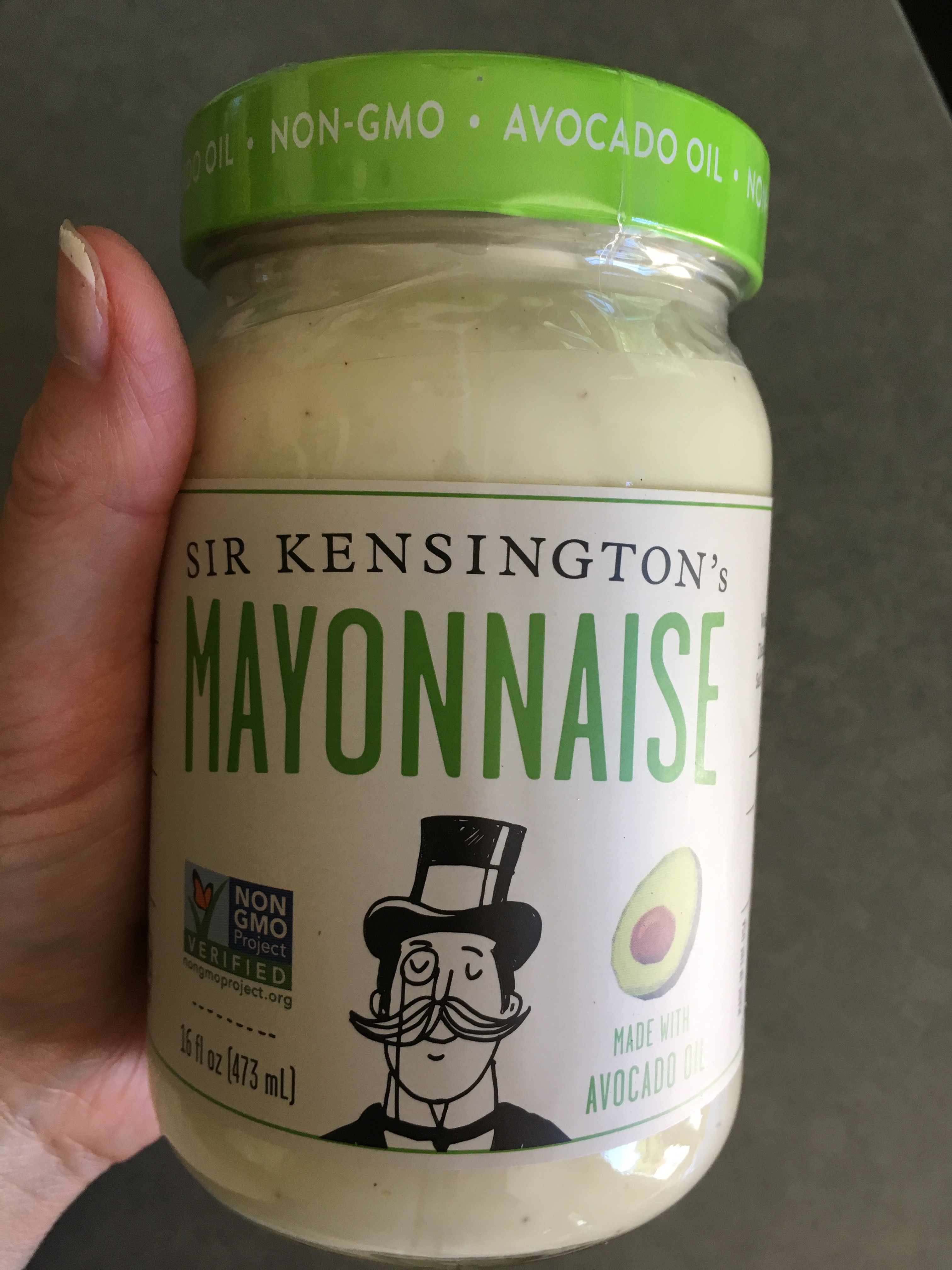 I bought this mayo specifically for this diet.  I've had both Sir Kensington's and Primal Kitchen mayonnaise in the past, but not this exact flavor (most other SK flavors use sunflower oil).  I was hemming and hawing between them, but ultimately chose SK because it was on sale.  It has negligible amounts of sugar in it, whereas PK has none, but I decided that infinitesimal amount of sugar was fine.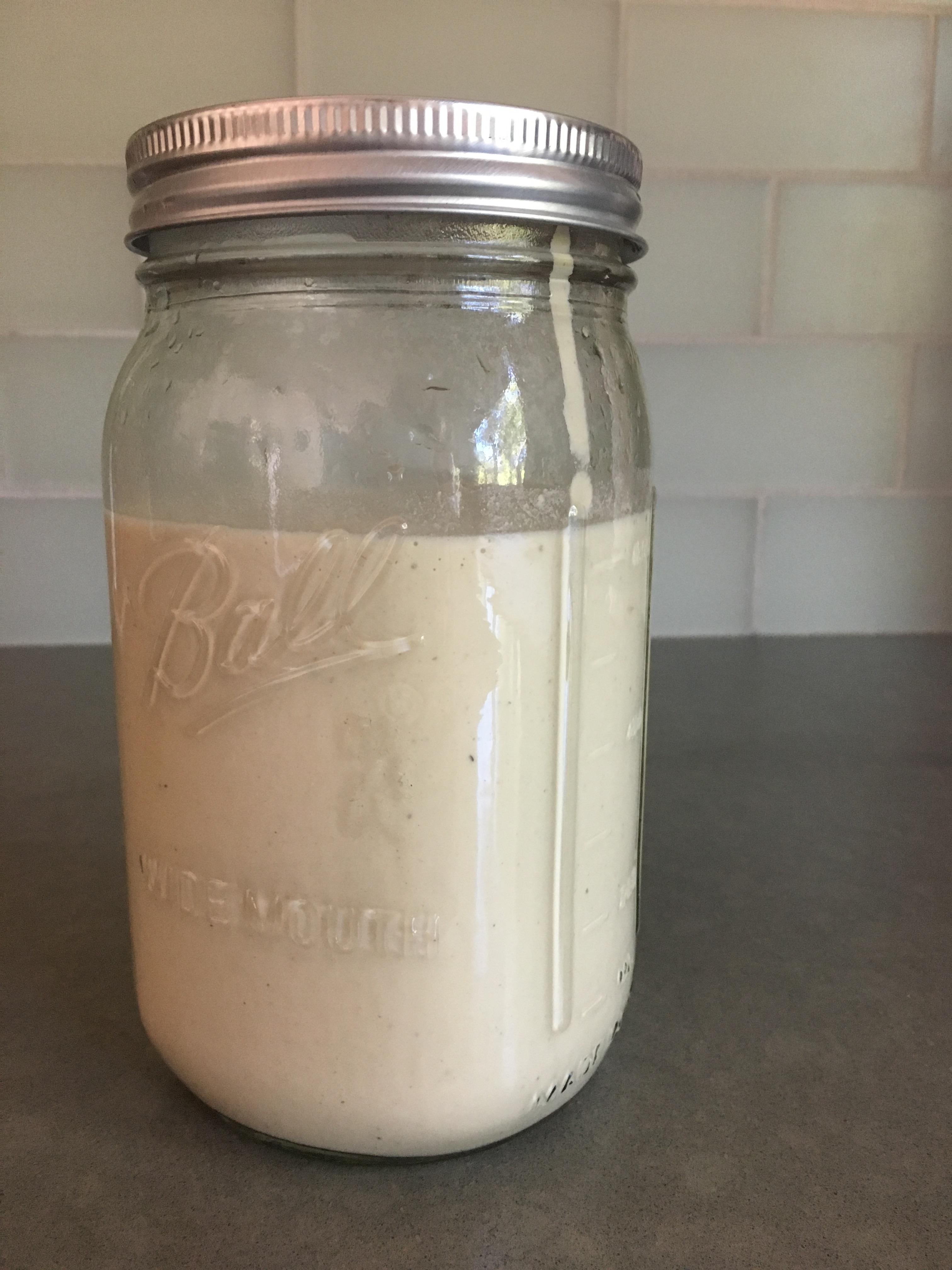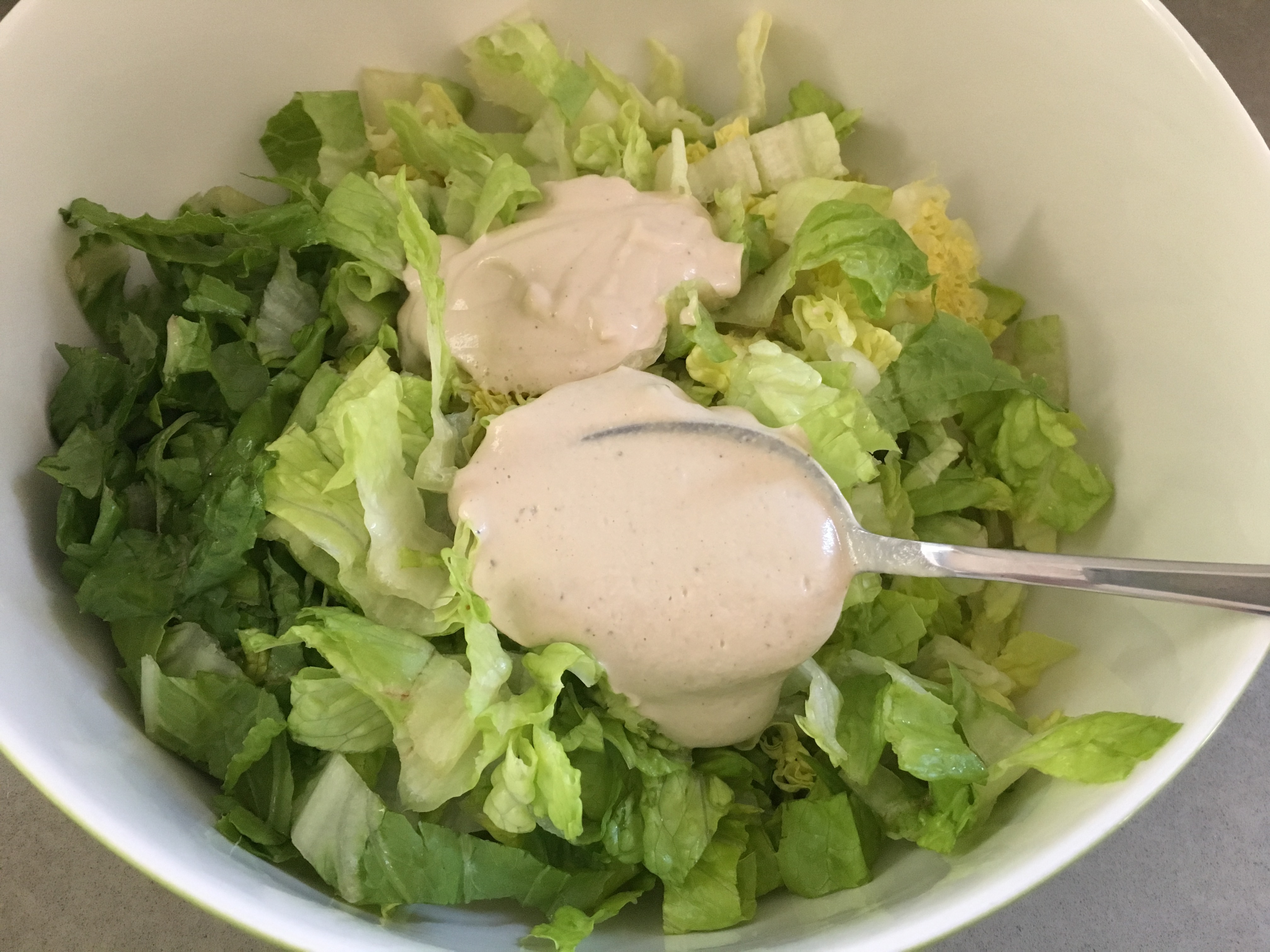 I made cashew based Caesar dressing with soaked cashews, water, nutritional yeast, capers, lemon juice, apple cider vinegar, salt and pepper.  Since I made it a few days ago in anticipation of this meal, the flavors had time to get all cozy with each other and the dressing was fabulous.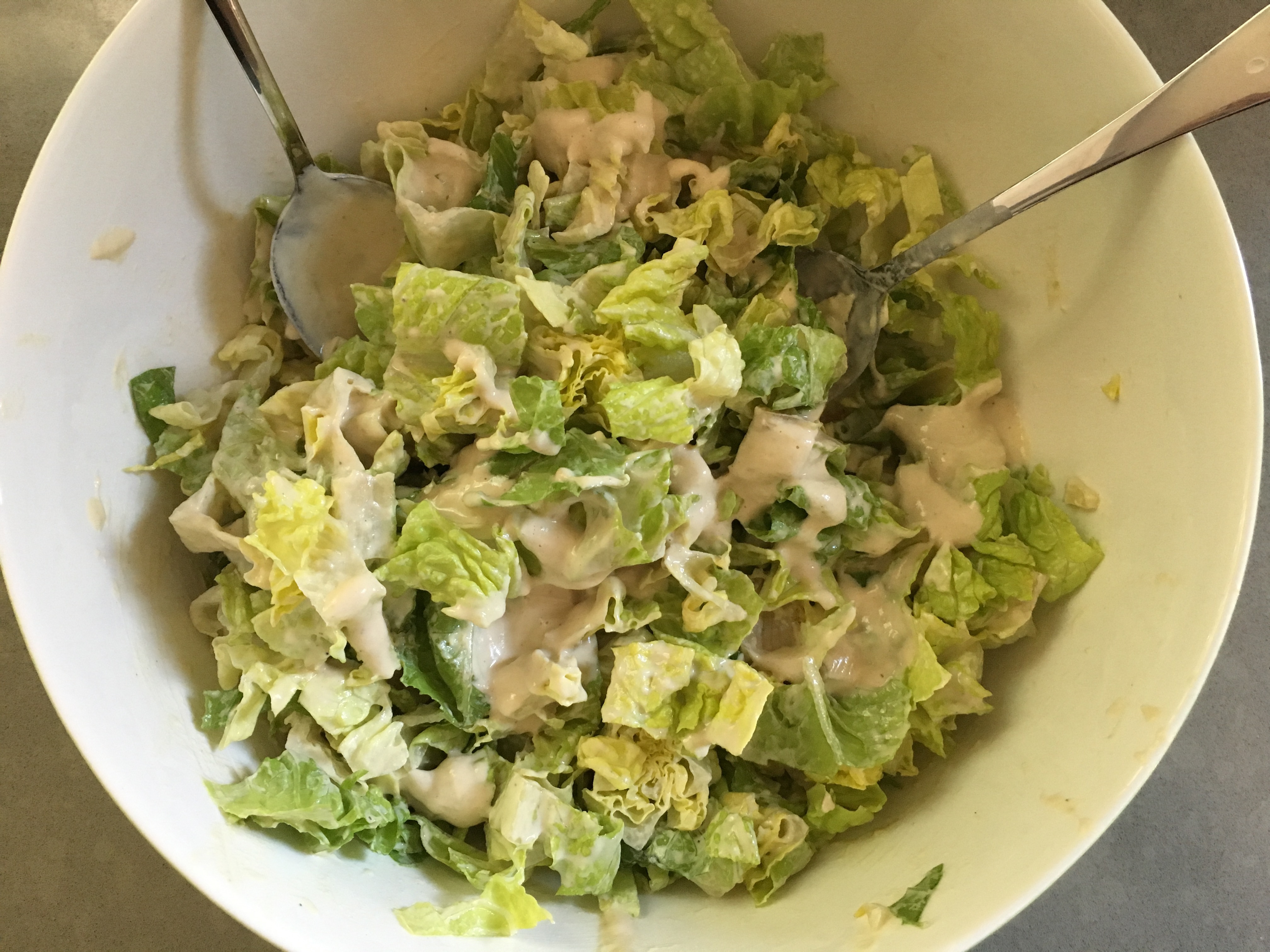 We had grilled chicken with the salad.  I bought a ton of chicken so that Kyle could grill it all at once and I'd have extras throughout the week all prepped.
He will be gone for a couple of days this week so now I feel a little more set up.  I still have more prep to do this weekend, but not too much since most of my breakfast fare remains.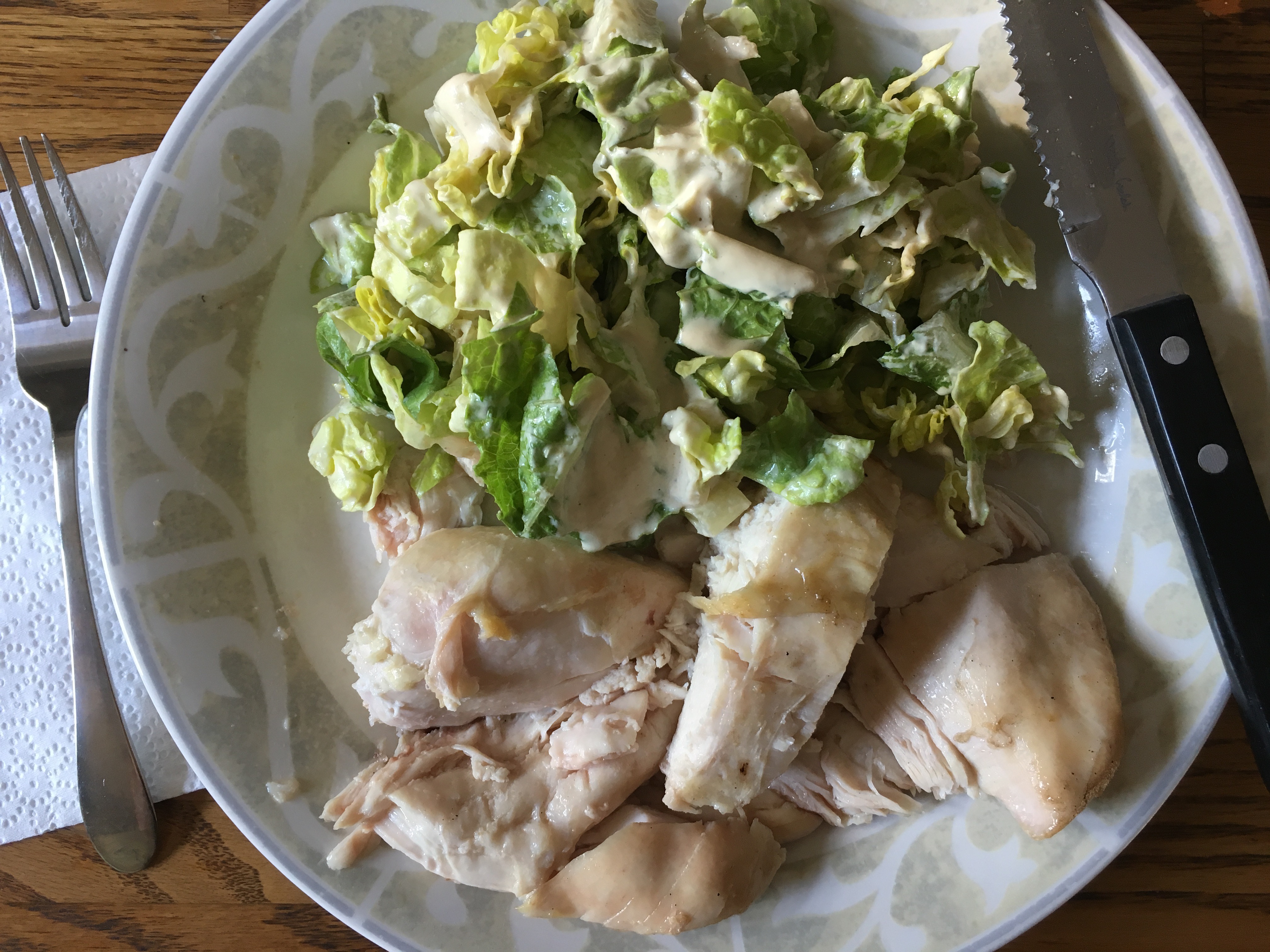 Yum.
I had a ginger kombucha that evening.
I was busy with visitors all day and messed up my pills.  Oops.  At least I still managed to eat within the confines of my diet and feel happy and satisfied with my choices though.  Maybe I should set a reminder on my phone.  I thought I'd have no problem remembering but as it turns out, I get very easily distracted.
In any event I waited until bedtime to take the second round of pills because you're supposed to take them "between meals" which to me means on an emptyish stomach.  Or at least one that hasn't just finished a meal.