This recipe still needs tweaking but it tasted great, so in the meantime, here's how to make it.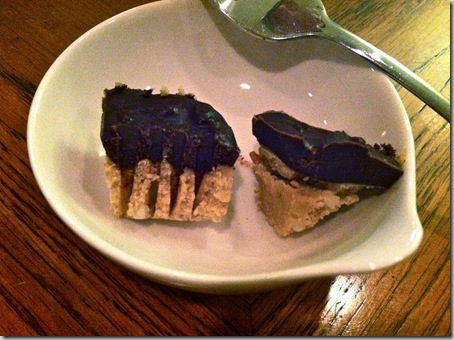 The lovely people at Suzanne's Specialties took an interest in my FODMAPs experimentation…and sent me some products to try out.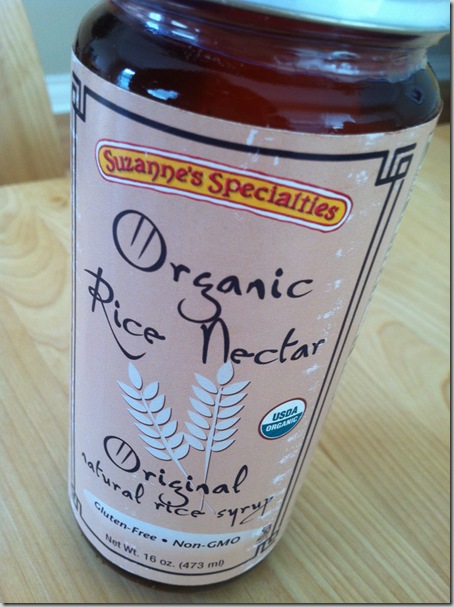 Rice syrup is a FODMAPs free sweetener that I've been meaning to try for a while.  Usually I use maple syrup, but brown rice syrup offers a different flavor with a stickier, more honey-like texture.  And it's also organic, non-GMO, and gluten free so there's no sacrifice whatsoever.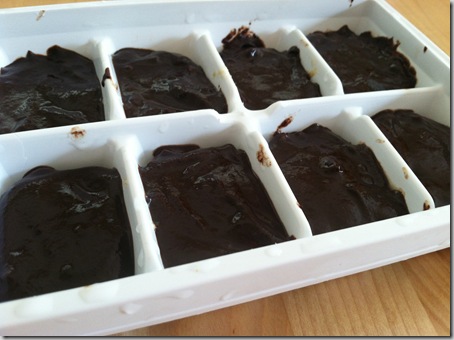 So.  About these little dessert cubes.
They are based on a recipe my mom made all the time when I was young, called Wunderbars.  They call for butter and graham crackers and milk chocolate.  Not very vegan.  Or FODMAPs friendly.
I decided to give it a go with my new brown rice syrup.
There are two layers in this: peanut butter and chocolate.  A solid start right?
Dessert Cubes (makes 6 cubes)
[vegan, gluten free, wheat free, FODMAPs free]
Ingredients:
1/4 cup coconut oil
1/4 cup almond flour
1/2 cup oat flour (certified gluten free)
2 tbsp peanut butter
1 tbsp brown rice syrup
2 tbsp coconut oil
2 tbsp unsweetened cocoa powder
1 tbsp brown rice syrup
Directions:
First layer.
Melt coconut oil and blend with flours.
Mix in peanut butter and brown rice syrup.
Press into individual ice tray cubes.
Place in fridge or freezer to set while assembling chocolate topping.
Second layer.
Melt coconut oil and mix with cocoa and syrup.
Pour and smooth chocolate layer on top of nutty layer.
Refrigerate 20 minutes.  Turn upside down to remove dessert cubes (best with silicone ice cube tray).
Store in fridge.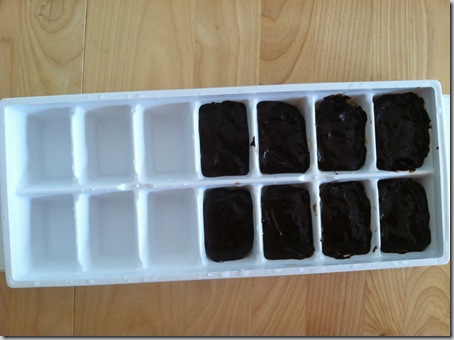 DELICIOUS!!
They take no time to make since there's no cooking required, and they taste fan-freakin-tastic.
The problem with them (aka why they still need tweaking) is because I couldn't get them out of the ice tray in one piece.  It wasn't a big deal.  Kyle and I happily enjoyed them straight out of the cubes, but I do want to make something that's more presentable.  Any ideas?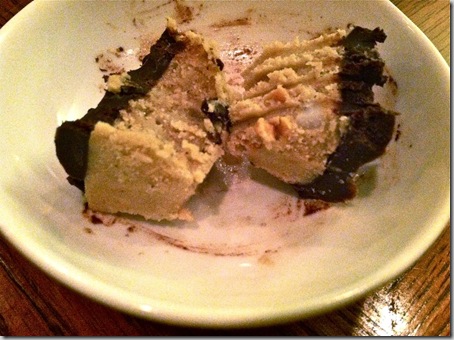 Needless to say, I'm really excited to continue to try out more and more recipes with the rest of the Suzanne's Specialty products.  They are such a fabulous company – genuinely interested in making a product that not only tastes great, but can be tolerated by people with food intolerances.  It's such a delight.  I have never met a company so eager to learn about how to best help customers with GI issues.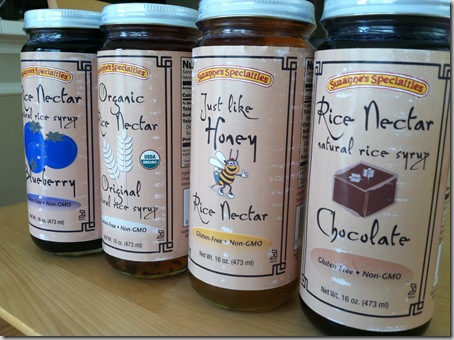 If you can't find Suzanne's Specialties at your local health foods store, you can buy them online here.  They have FODMAPs friendly spreads and fruit nectars that are begging to get drizzled over a stack of pancakes.  And the chocolate syrup you see above?  Yeah.  It's good with a spoon.  But I do have other recipes in the works.