I really don't like eating in a rush, but it's inevitably how I consume 75% of my meals.  Breakfast is sometimes halfway peaceful, depending on how quickly the kids eat their own meals.  But lunch is typically the only shot I have at full on sitting down serenity. This is because I choose to wait until the kids are fed and asleep before eating my own lunch.  It's so worth it.  P doesn't nap, so he occasionally comes to chat and hang out (help me cook dinner) during his quiet time, but for the most part I encourage him to stay in the toy room and enjoy having the toys all to himself.  And let me eat in peace.  Dinner is always chaos. Monday was go go go all day though.  No meals were calm.  Everything was rushed.  Boo.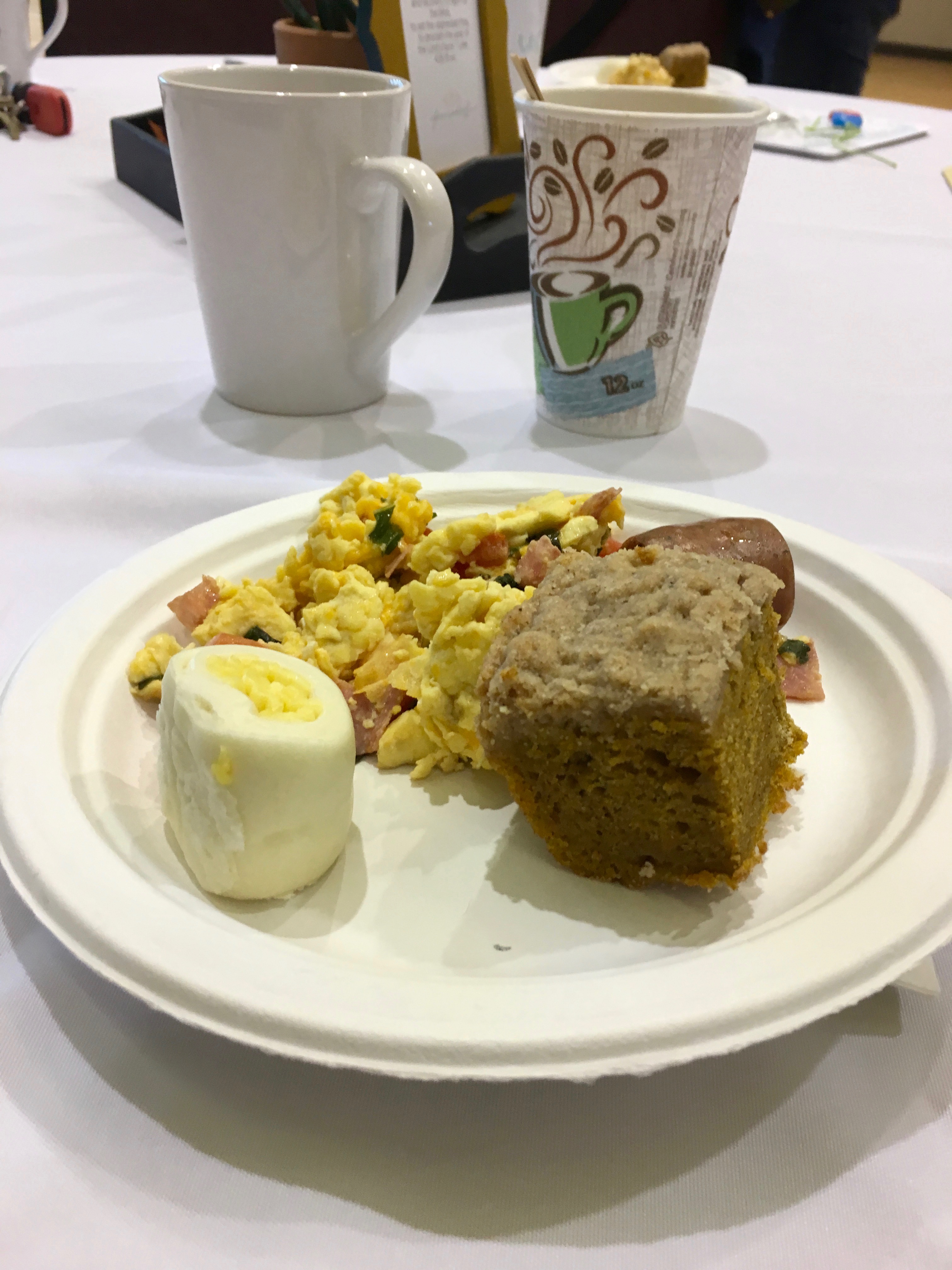 I'll skip the morning drama and just post the breakfast I finallllllly got to eat at 10 am.  With my MOPS mamas. I missed the first meeting, and almost missed this one too, but Kyle came home to watch V so I could go.  He told me he would after being out of town for so long and I took him up on it.  Next meeting I'm attempting to put V in childcare though.  She has never been in child care so it will be interesting.  She is a NO GO with babysitters we have tried on date nights, so I'm pretty much bracing myself for the worst.  She has to eventually get on board right???????
After the meeting was done I went home and grabbed her and packed lunches for the kids to eat while I did grocery shopping.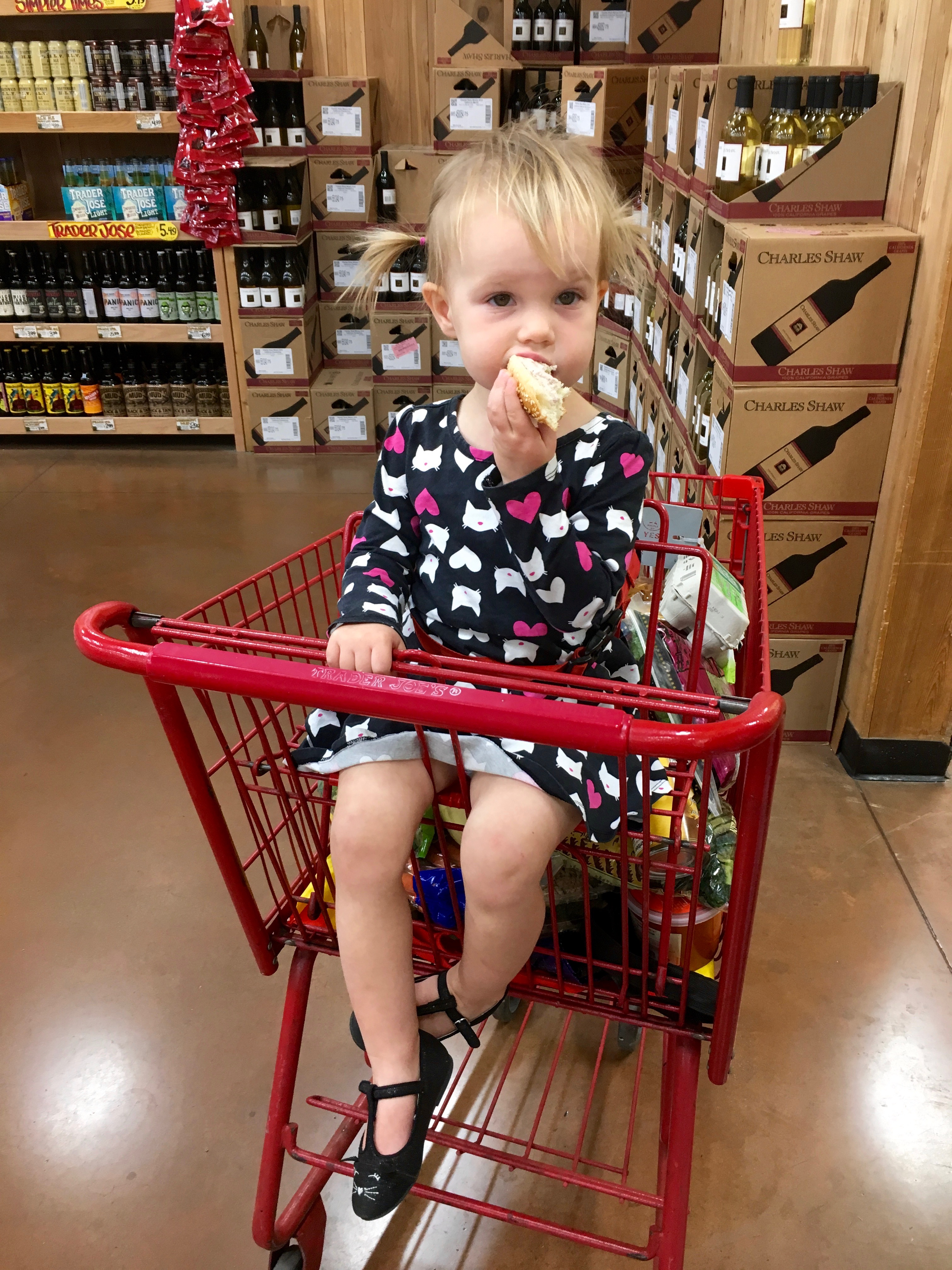 This was one of the weirder ideas I've come up with but I'd put off grocery shopping all weekend and knew it had to happen asap (as in before dinner that night).  Guess what!?  It was a success!  They ate the whole time I shopped and managed to finish their food before we got back in the car.  Win win.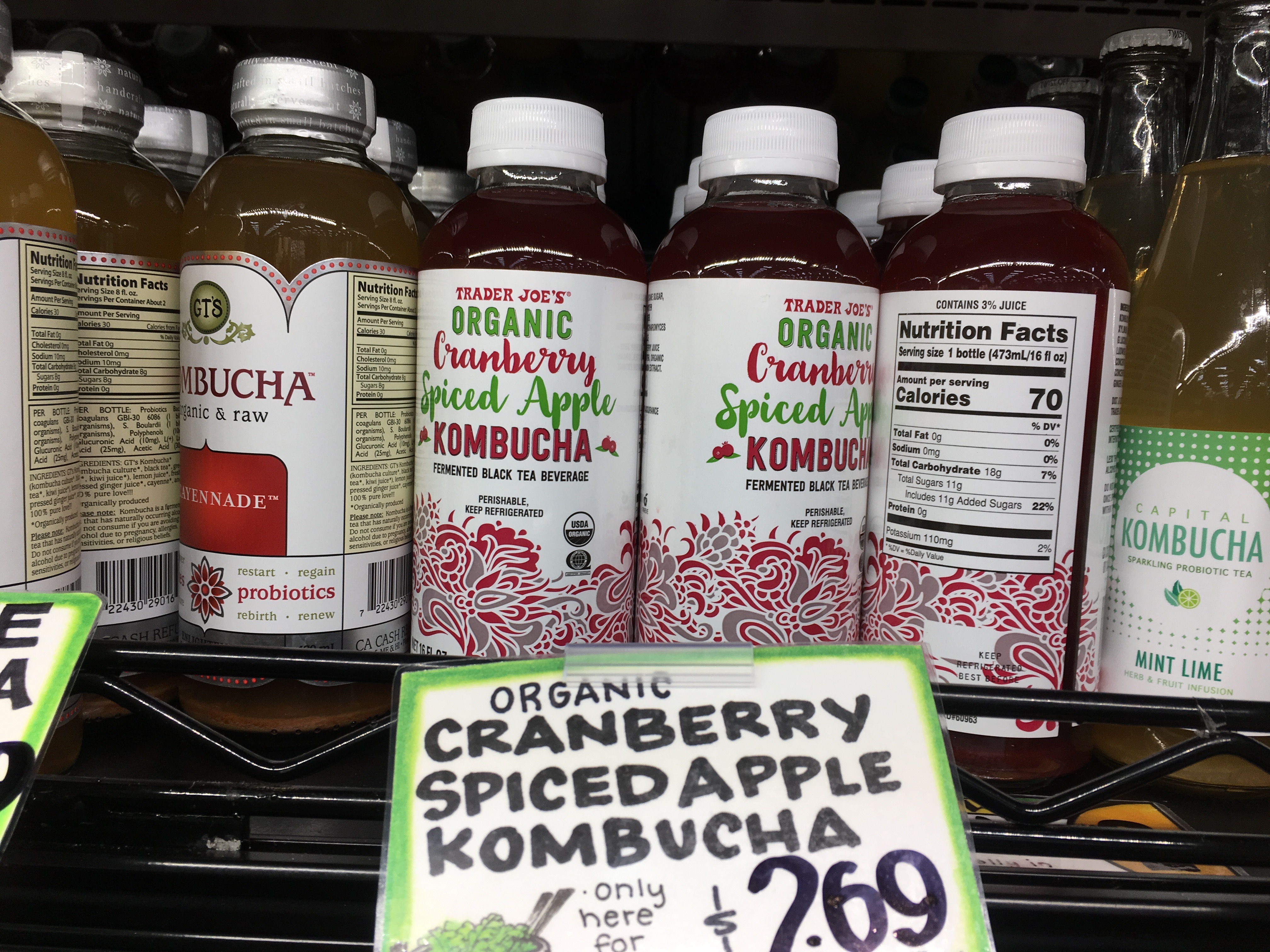 Has anyone tried these?  I didn't get them…waiting for more feedback…
The only problem with my master plan was that I didn't account for time for myself to eat lunch.  I had an MD appt at 2 and didn't get back home until 1:20…leaving myself 20 minutes to get them cleaned, changed into PJs and in bed, put the groceries away, and eat lunch before racing back across town to the doctor's office.  EEK.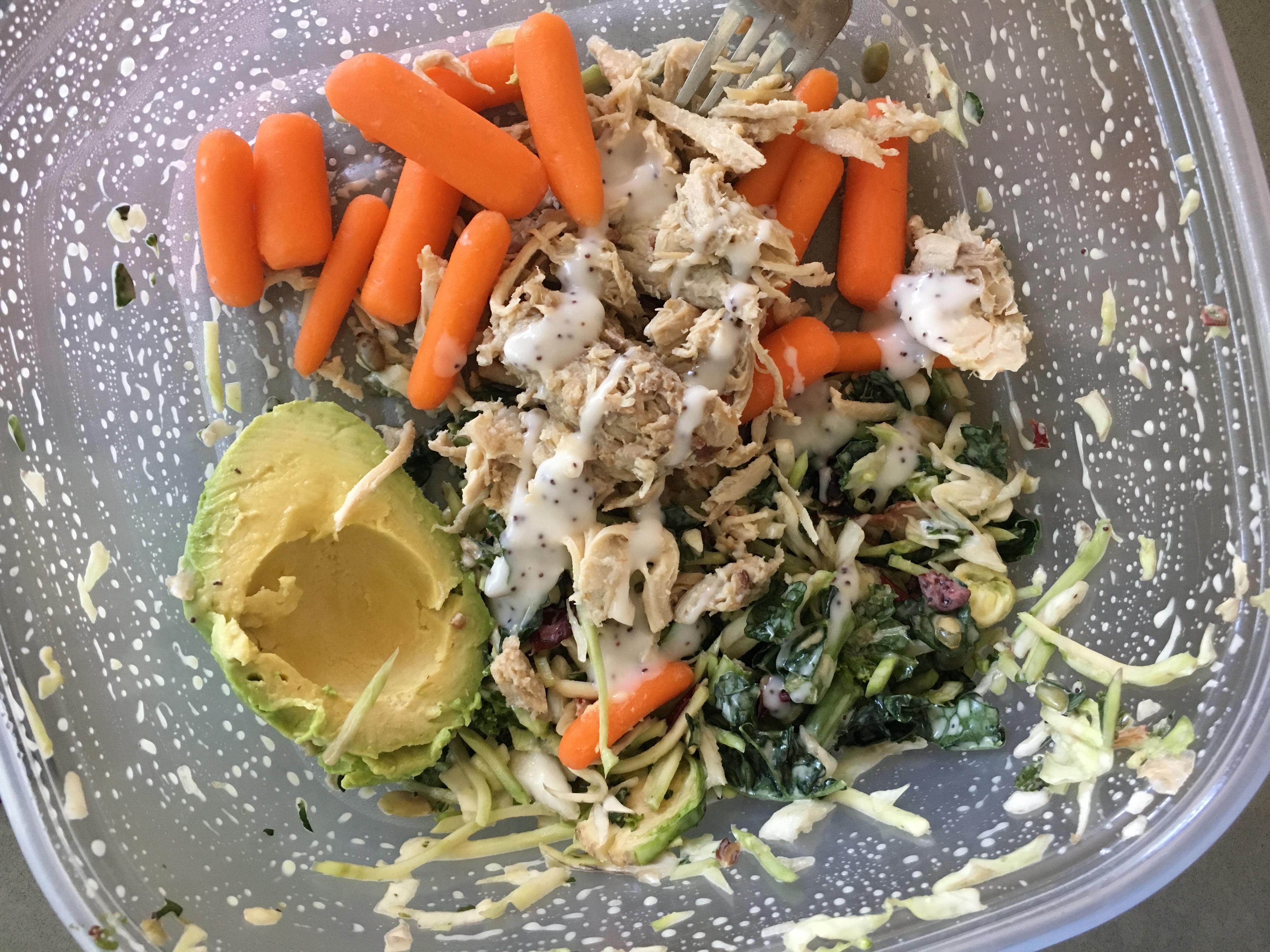 I ate this in under 4 minutes.  While unloading groceries.  It was not ideal.  But at least it was yummy.  And I wasn't late to my appointment either.
And now I have my shots and immunization records and am cleared to volunteer at preschool. Although I have to go back in a few days to have my TB test read… 🙁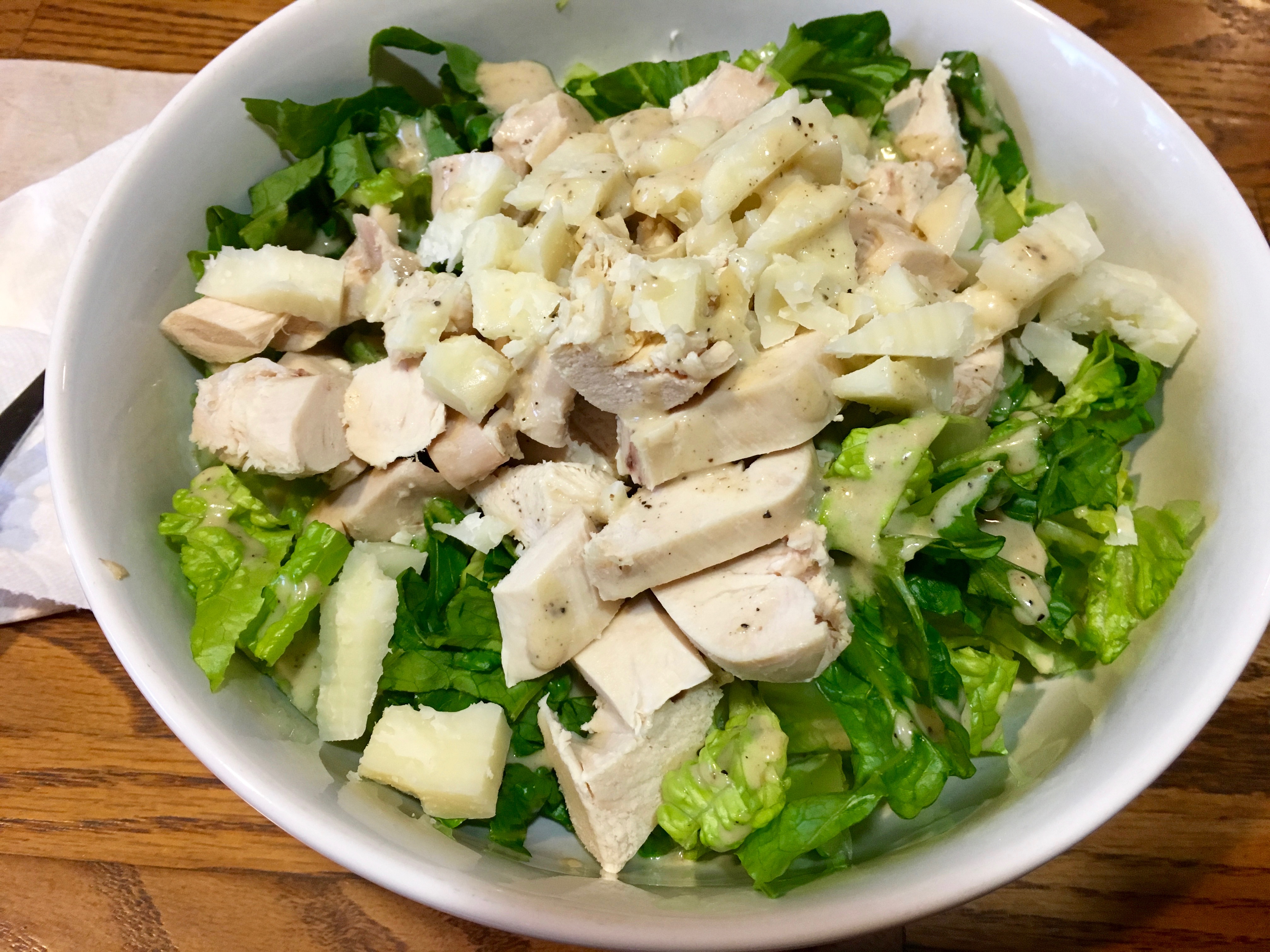 Thanks to my chicken prep the night before, dinner came together in a breeze.
Side note: why is tessamae Caesar dressing no longer anywhere???  I keep falling in love with products that go MIA (case in point: Califia mocha almond milk).  I can usually find it at any number of places – Nugget market, WF, even Target has had it in the past.  Nada!  I used the last of the bottle this time combined with the last bit of a Follow Your Heart vegan Caesar, so now the fridge is entirely Caesar-less. It did feel nice to clear out two bottle in one dish though… 😉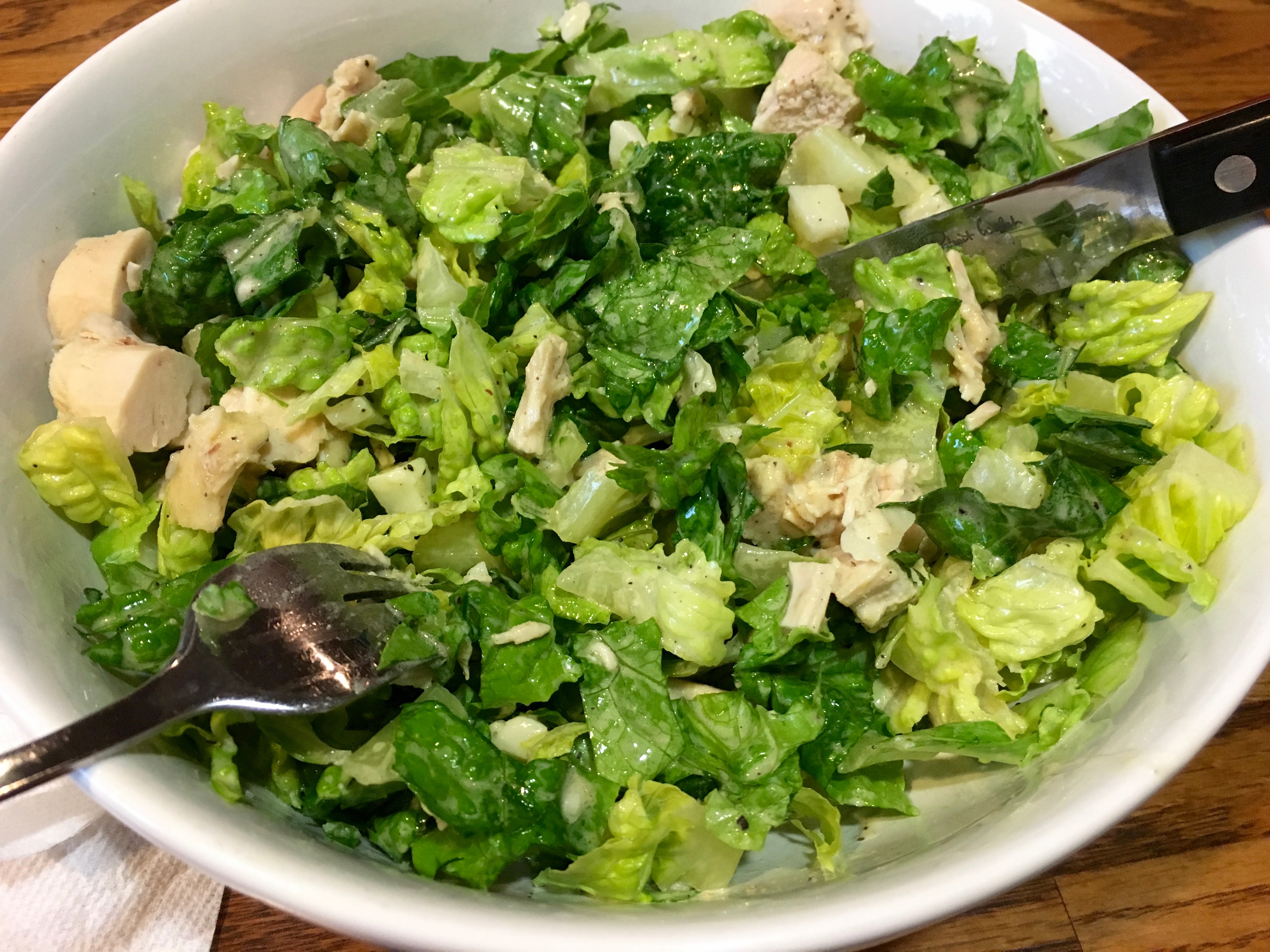 The TJs sheep pecorino romano is amazingly addictive.  I love it so much.  I even had a bit more later instead of something sweet for dessert.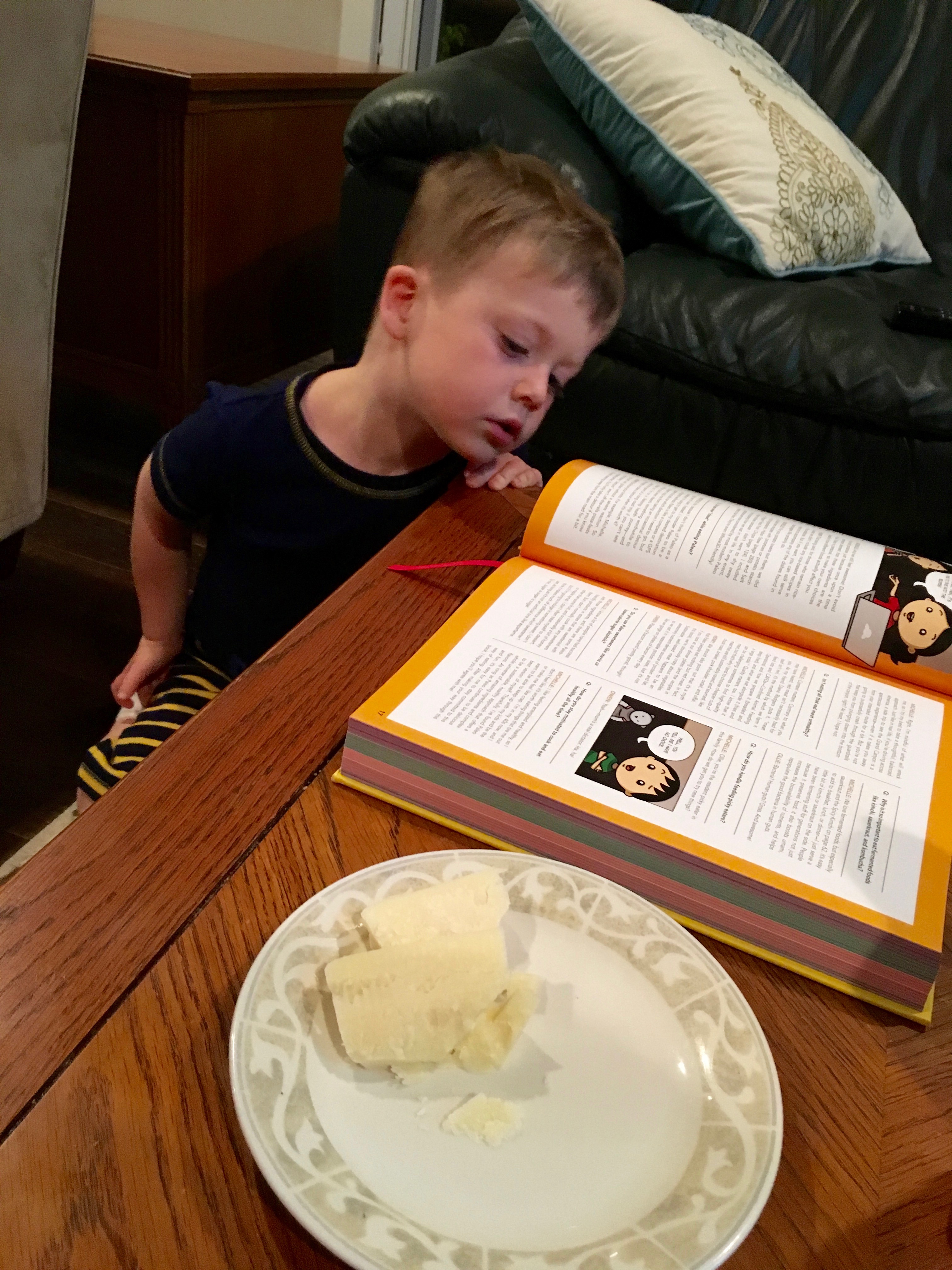 While cookbook-ing with P.  He wanted me to read through recipes with him.  Over and over.  Is he my mini or what?!  Best way to end the evening.  New episodes of Curb help too.