There are one million reasons my mom deserves a party.  The most obvious one is that today is her birthday, but the most important one is that she deserves it.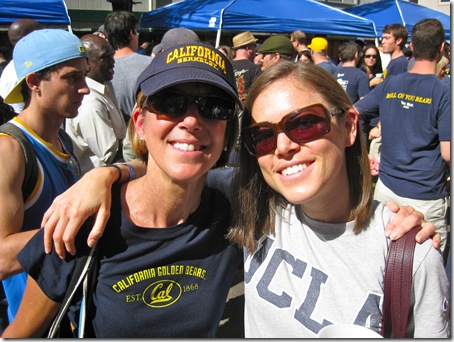 She had the grueling task of raising three kids who didn't say no to a single activity.  I love you mom.  I will never be able to thank you enough for the years that you devoted to raising us.  Beyond being my girl scout leader, class volunteer, and team mom; the hours you clocked as my personal chauffer, paper editor, lunch packer, and cheerleader are what impacted me the most.  I don't know where I'd be without your love, support, and guidance. 
[This is easier said in hindsight, because that night you made me rewrite an entire paper because it didn't make any sense was not one of my favorite moments]
HAPPY BIRTHDAY!!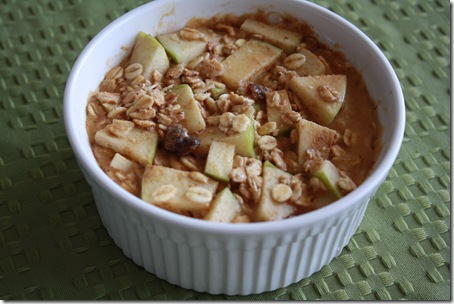 I celebrated in my own way.  By sleeping in 'til noon and making apple pie for breakfast. 
Please note: I am not as lazy as that last statement makes it seem – I worked night shift last night and my body is still completely out of whack from the time change.  Apparently I don't bounce back from travel as well now that I'm a bit older (I realize attempting to stay up all night in the hospital is probably the most ridiculous thing to do in my situation, too, but that's life my job).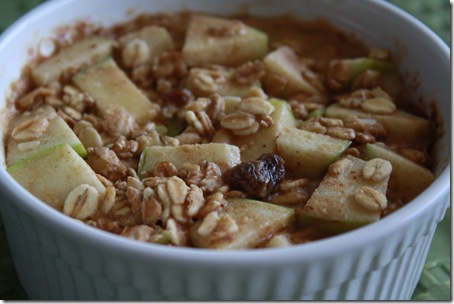 So about these apple pie oats.  I've made them the past 3 days now because I'm definitely addicted (and being able to make my own oats is still a novelty after such a rough time finding dairy free breakfast options in Europe).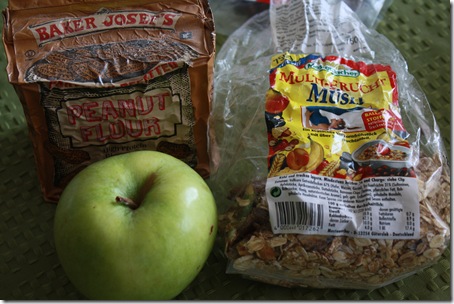 The ingredients don't necessarily have to be illegally smuggled substances, but it makes it more rebellious and therefore more enjoyable. 
Apple from Madrid, muesli from Morocco (and peanut flour from TJs). 
Ingredients:
1/2 cup muesli (with dried fruit & pieces of dates)
1/4 cup peanut flour
2 tbsp water
2 tbsp nondairy milk
1/2 tsp vanilla extract
1 tsp cinnamon
1 granny smith apple, chopped
stevia (to taste)
Directions:
Add everything except the apples and mix well, then add in apple slices and re-stir until apples are coated in peanutty oaty goodness.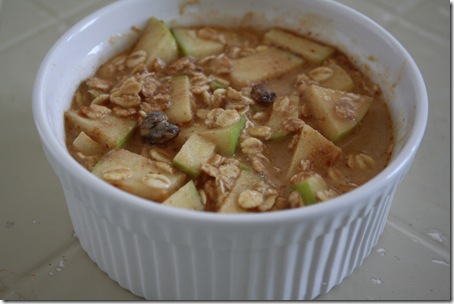 Microwave for 2 minutes.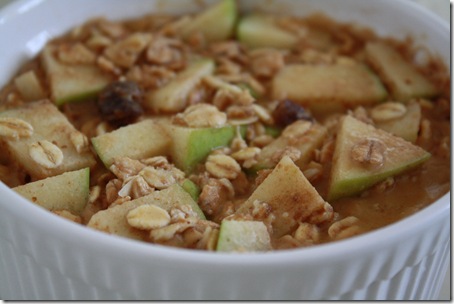 You can add more liquids as needed (if the apples are fully submerged, they cook more).
Et voila!  Feliz apple pie oats!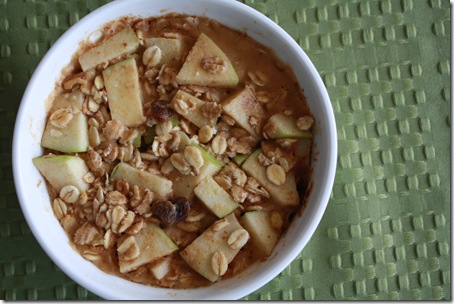 It's good hot and/or cold – both are equally delish.  My most recent creation was topped with greek yogurt, so you can give that a shot too if you're down.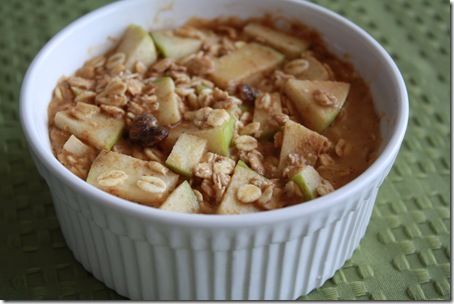 You will 100% love this.  Unless you're not a fan of apple pie or rainbows or winning.  In which case, perhaps you should reevaluate things.