Who's excited for the weekend!!!  This chica!
After considering my options the night before, I decided to hit up stroller strides in the morning, then once the kid craft wrapped up, jet over to Spanish library time.  The first part of that went great!  I got a stellar workout in, when I really wanted to phone it in.  So yay.  Always good to have others motivating you to push yourself.  But then the kids wanted to play at the park for a couple of hours with their friends.  Fine by me!  So I just hung out with my mama friends.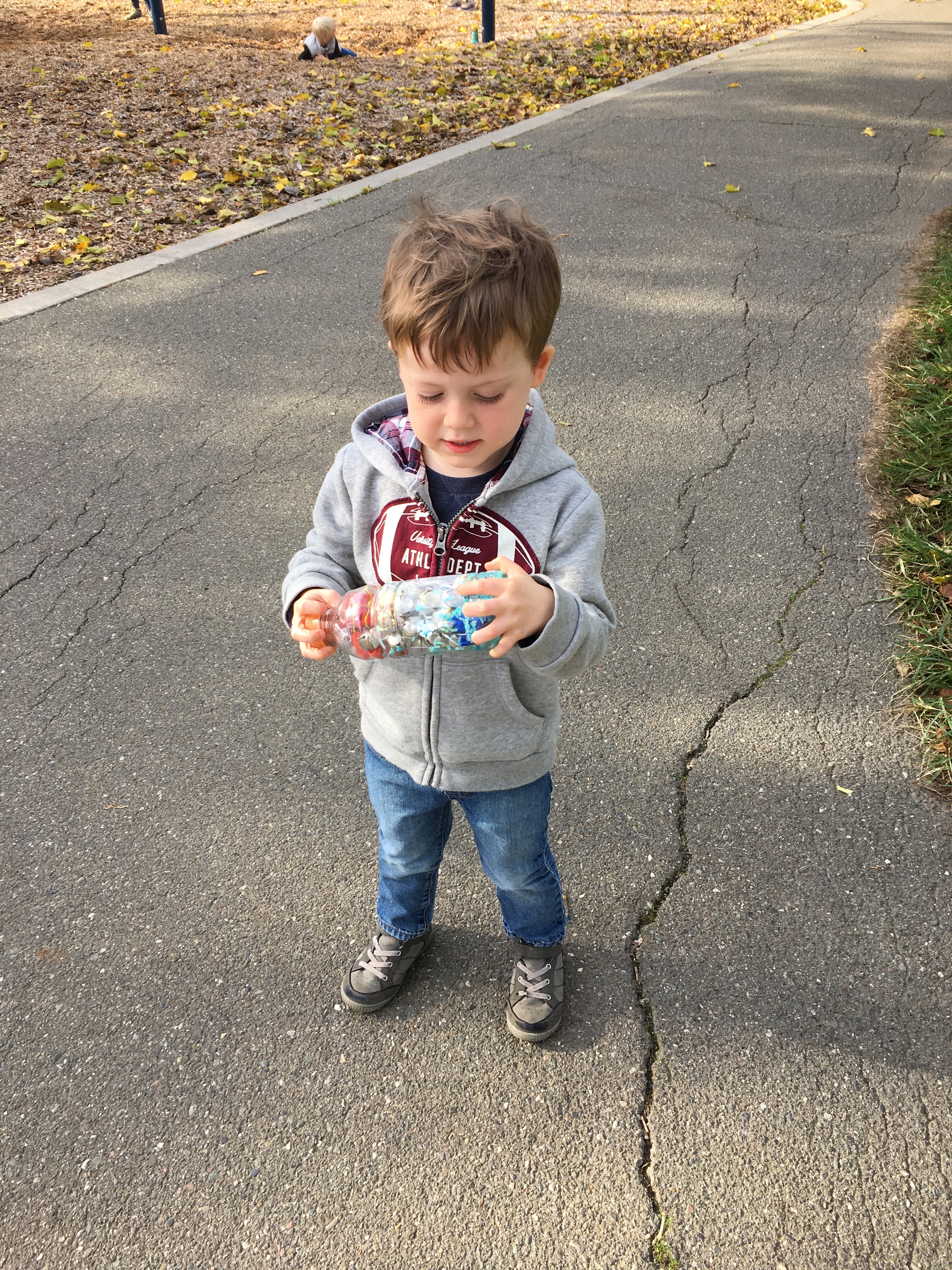 They did the craft too, which involved a sensory bottle filled with all the holiday decorations you could imagine (don't think he could fit any more in if he tried!), but the games they were all playing together were the best part.  I'm really glad they have hit it off so well with so many of the kids in ss because it makes us all look forward to it, thereby making the morning a win win.  Workout hangout – check check!  I'm a much better mom afterwards.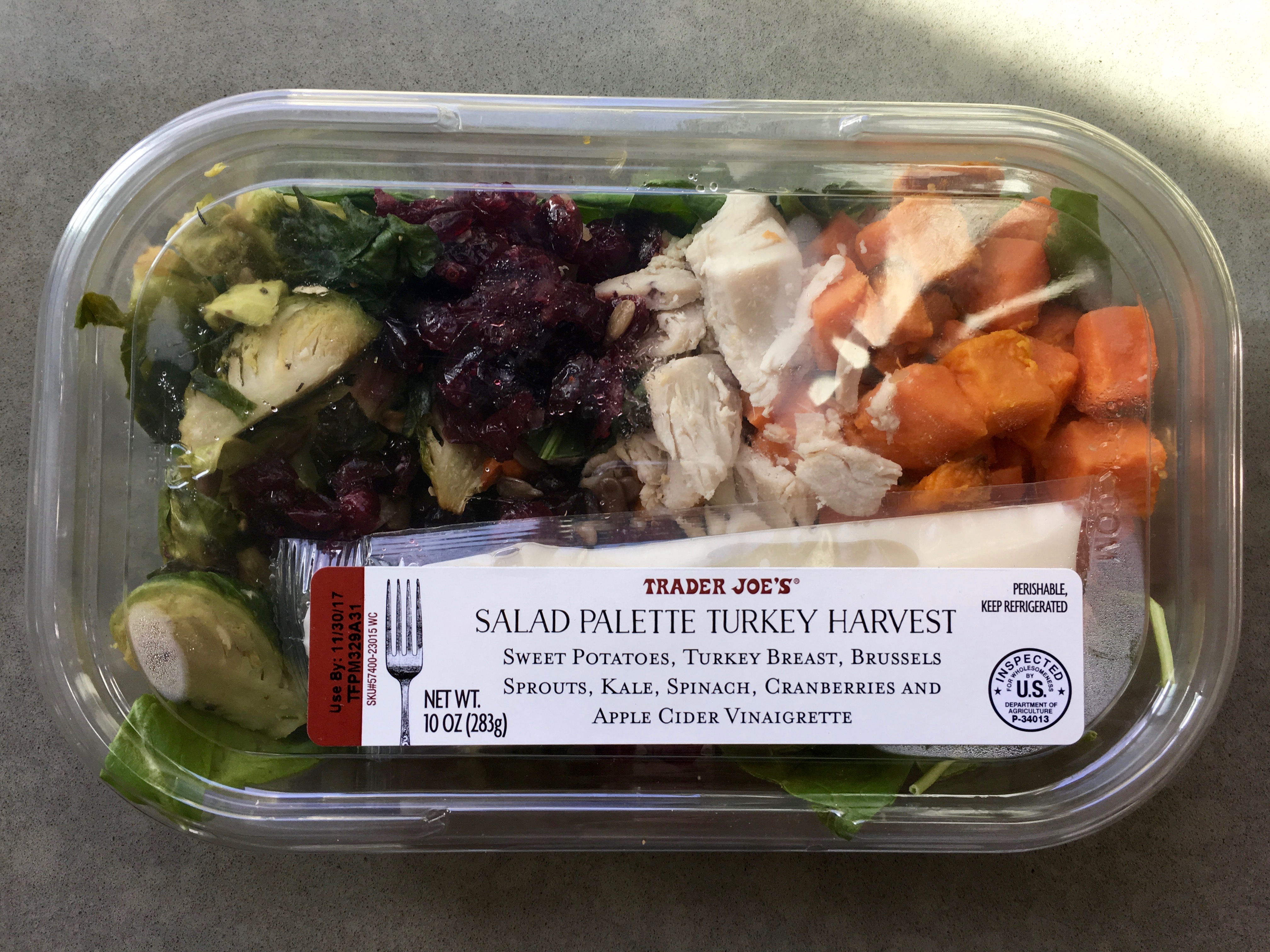 I got this again!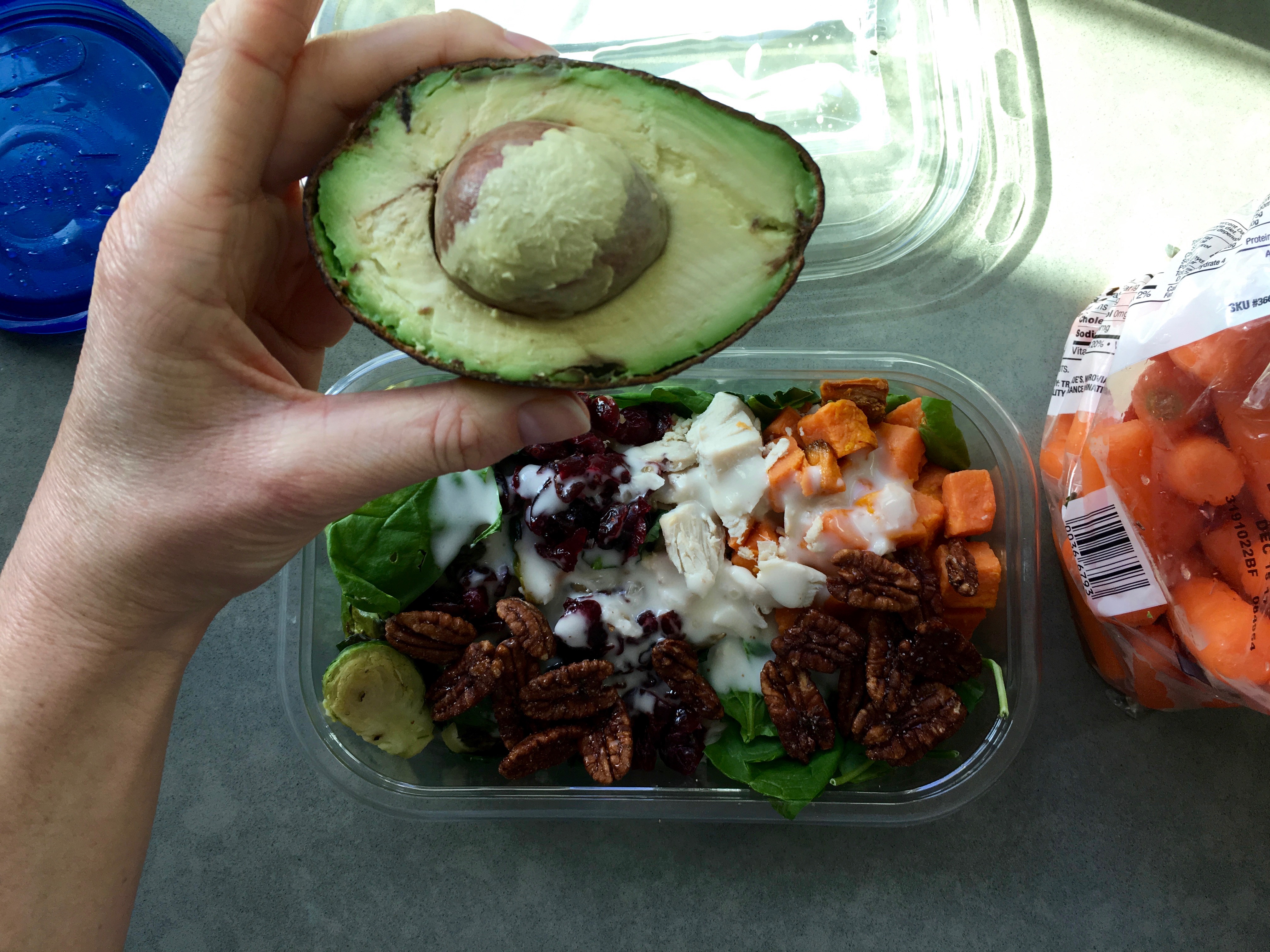 But it needed a few extras added – like avo and roasted pecans.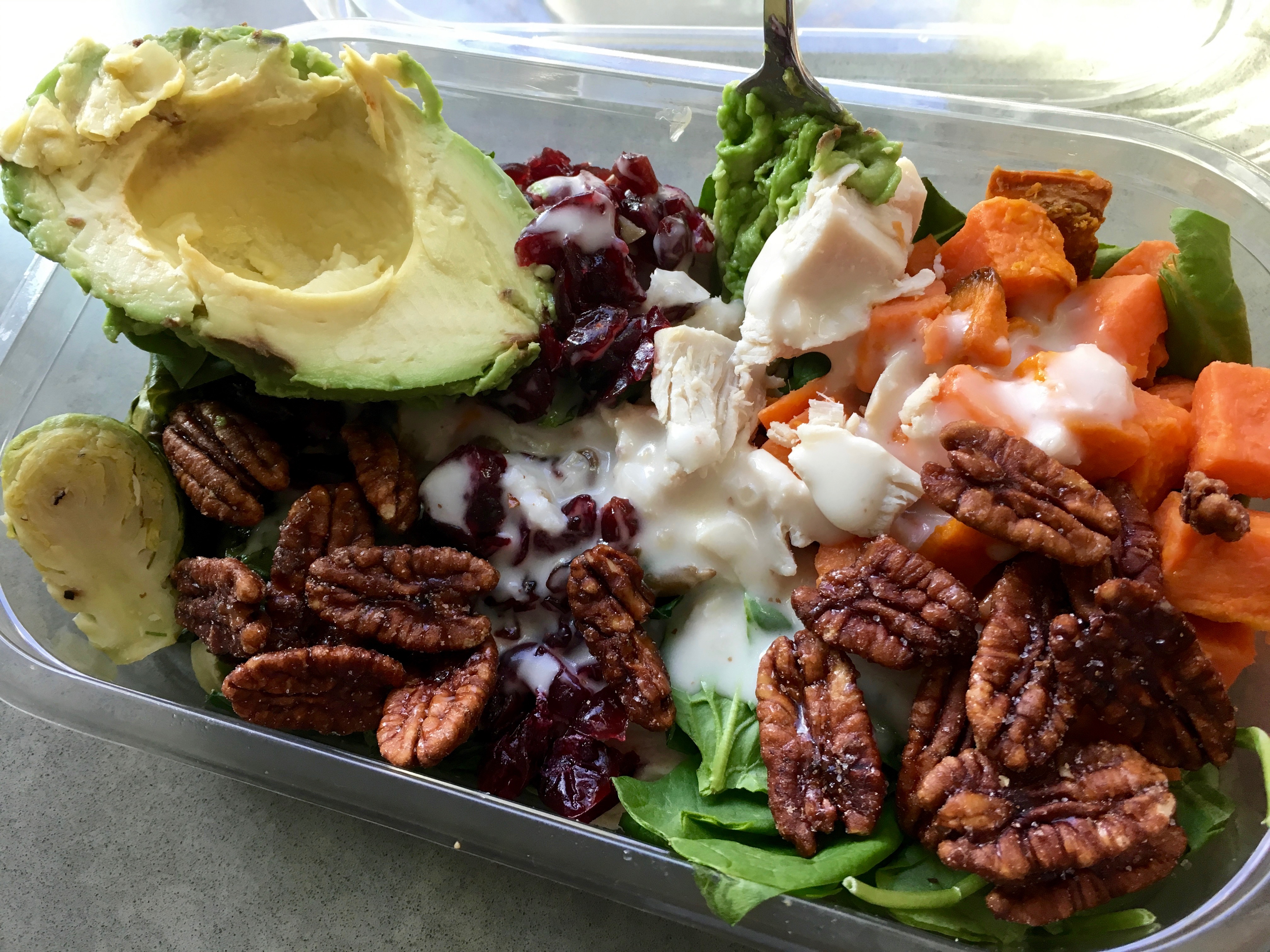 YUM.   If you feel like eating Fall, this bowl hits the spot.  Good job TJs.  Some of the new salad palettes are really awesome looking.  Have you guys tried any others that I need to give a shot?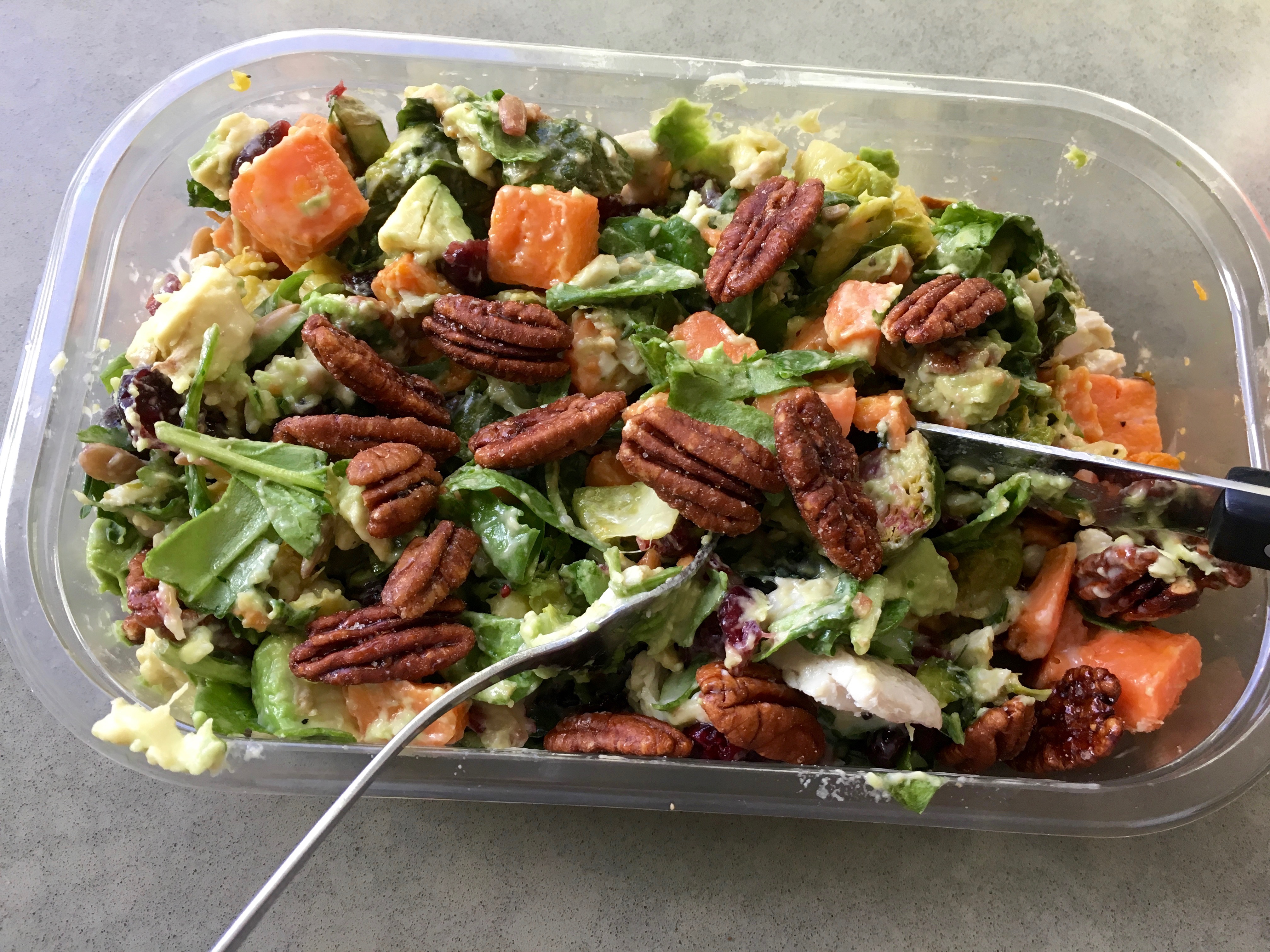 I love when she a$$es out like this.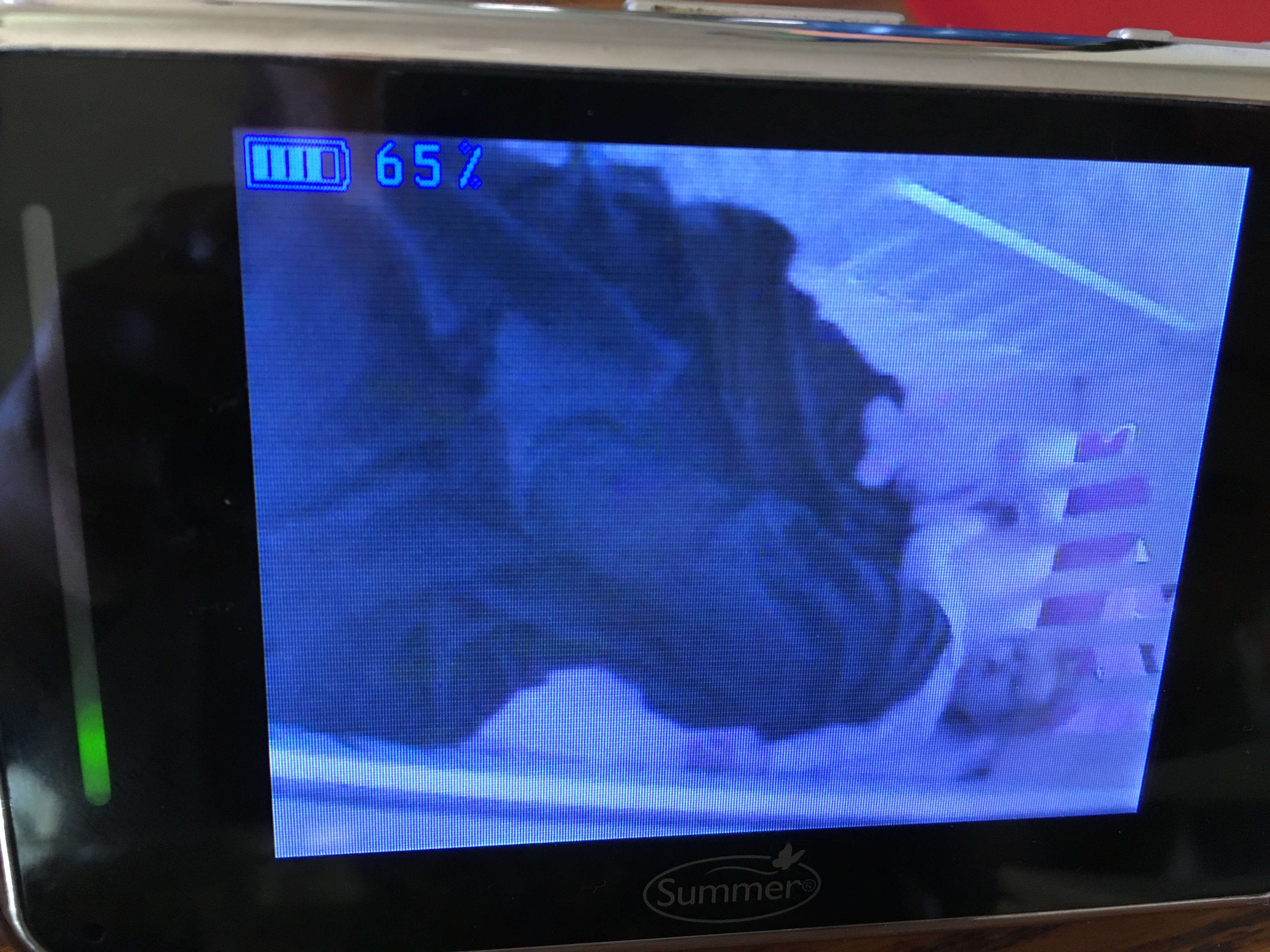 After lunch I started working on dinner, per usual.  We didn't have any pm plans but since we didn't make it to library I had a feeling they'd want to go.  Sure enough, once we read some books and changed back into real clothes, that was where we spent the rest of the evening.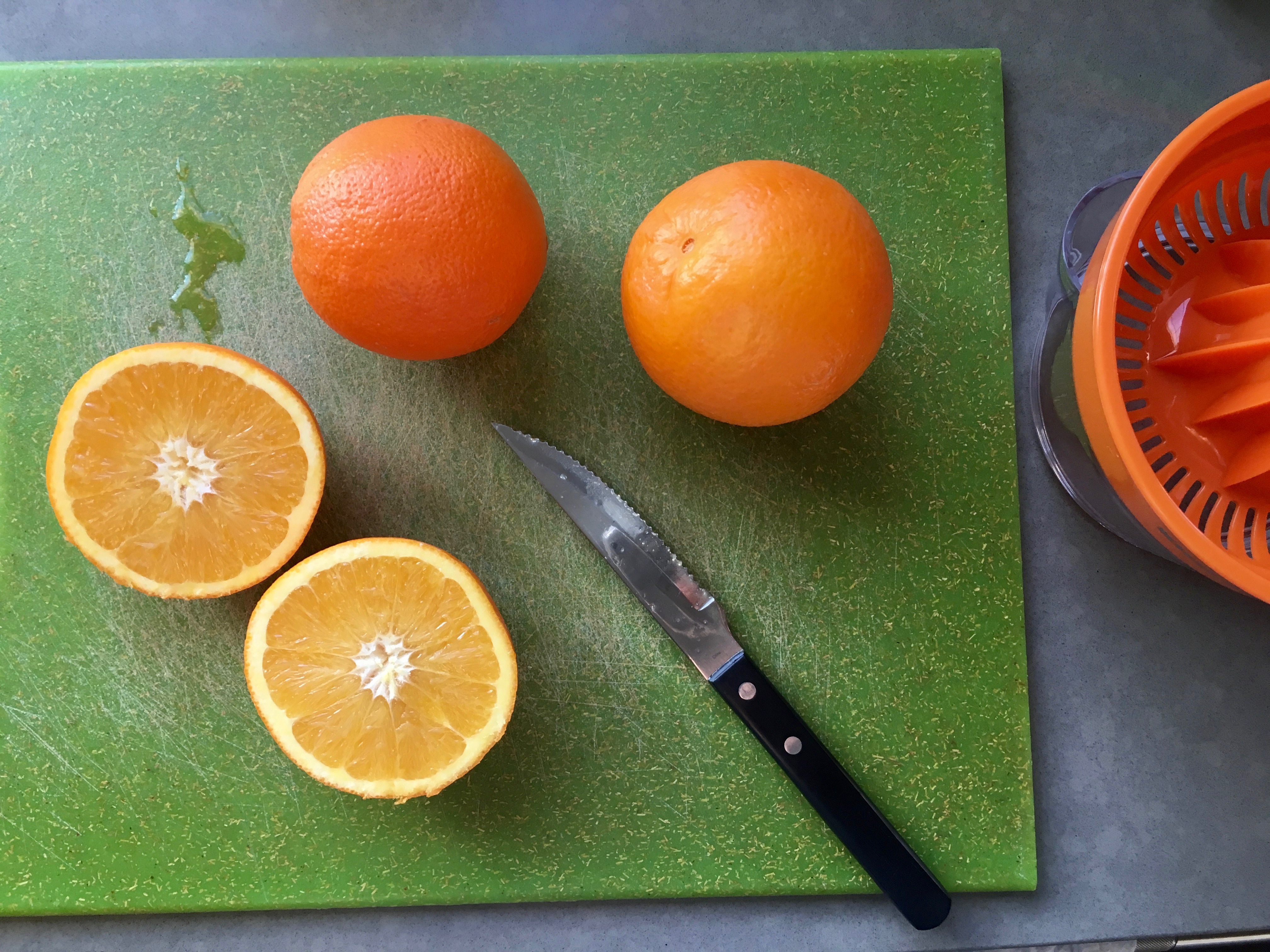 I made the creamy almond dressing from this recipe for dinner, but made a slightly different salad to go with it.  I used fresh squeezed oranges instead of OJ because it's citrus season and this bag of oranges was cheap and gorgeous.  In my mind, I thought maybe I'd eat them after dinner instead of a chocolate dessert some night, but that has yet to happen…  😉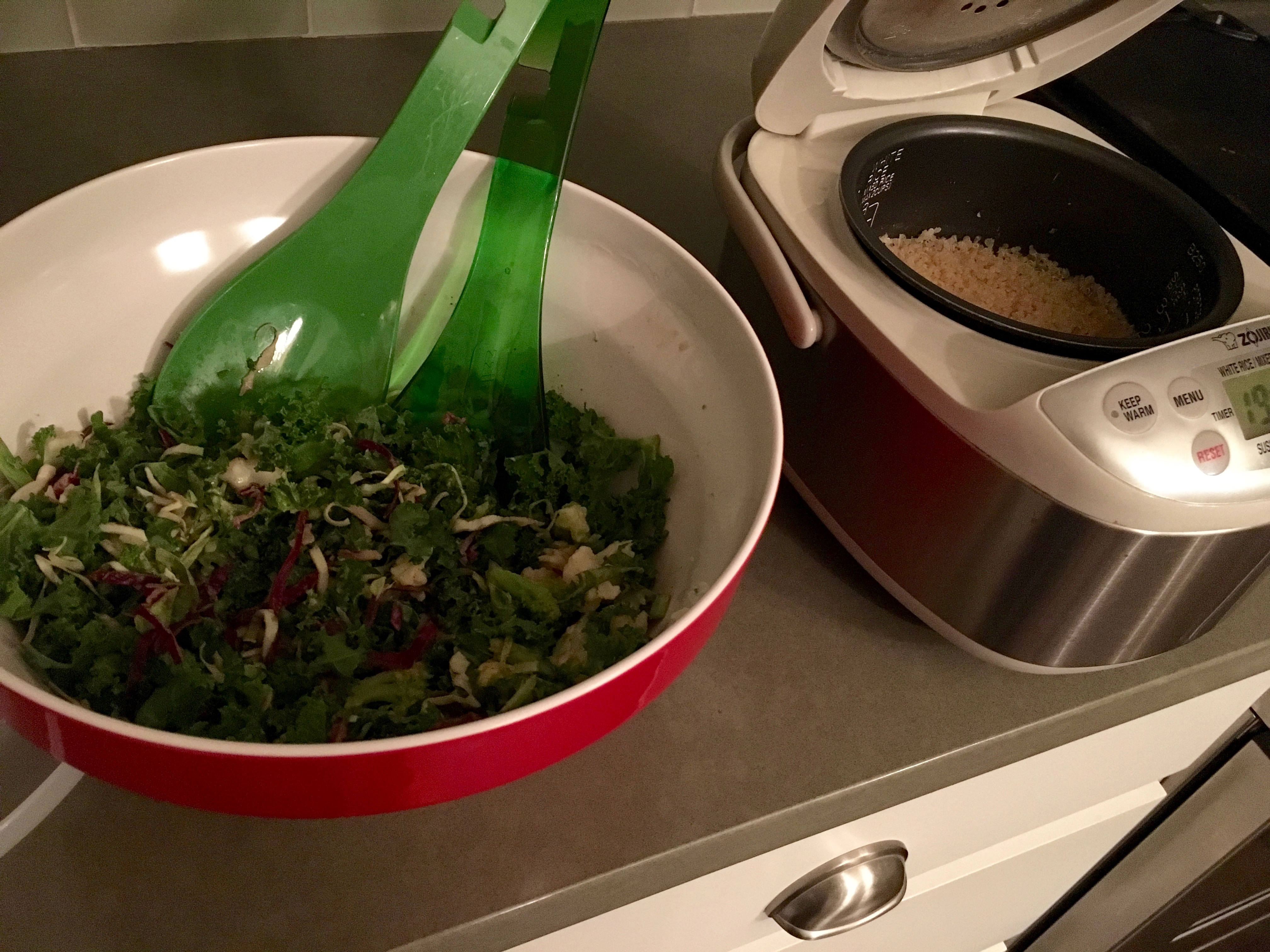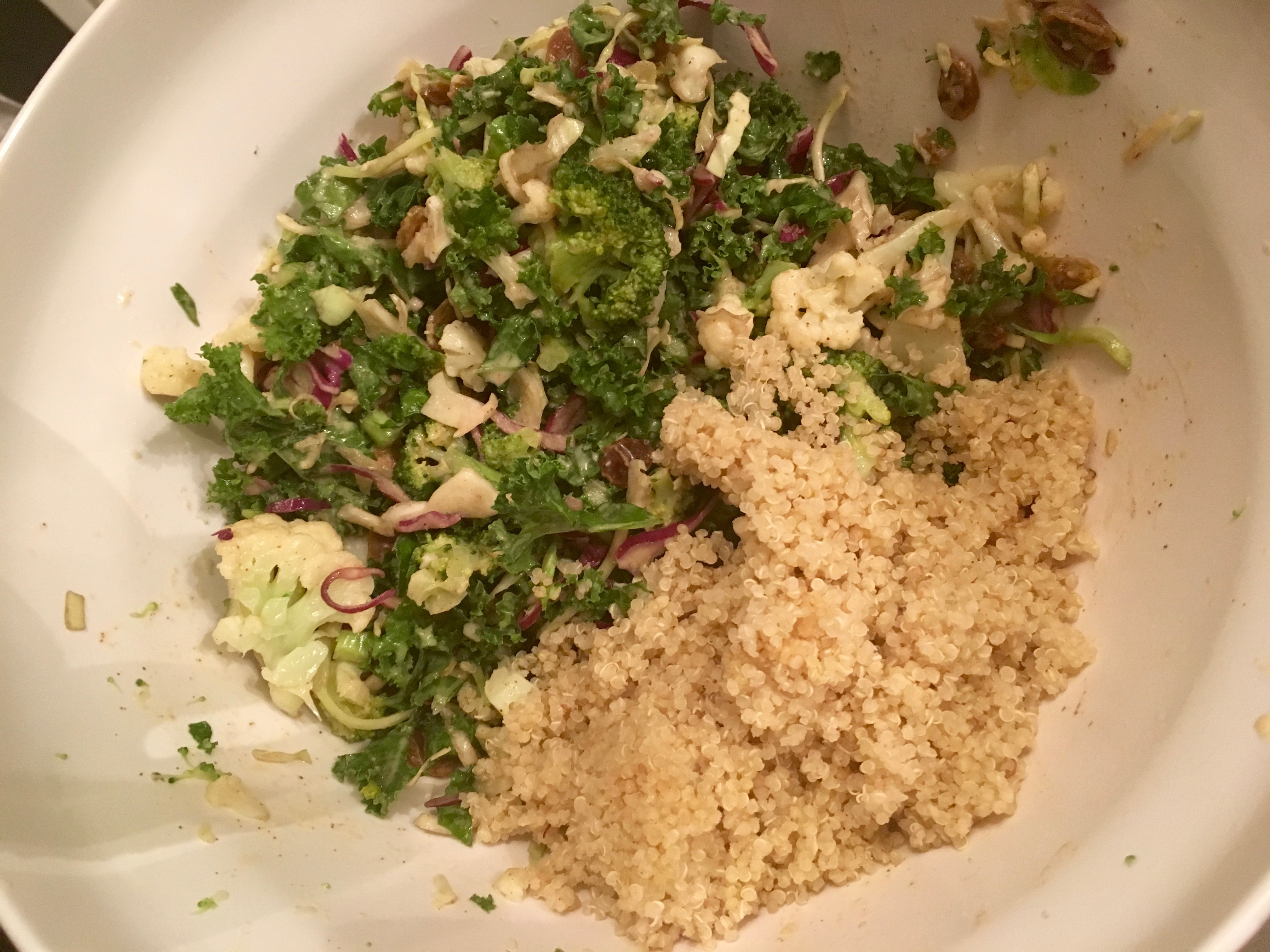 The recipe is for broccoli salad, but to make it a meal I added quinoa.  I also used greens (kale, cabbage, shaved brussels) and cauliflower in addition to broccoli.  I steamed the broccoli and cauli first, and then tossed everything in the dressing.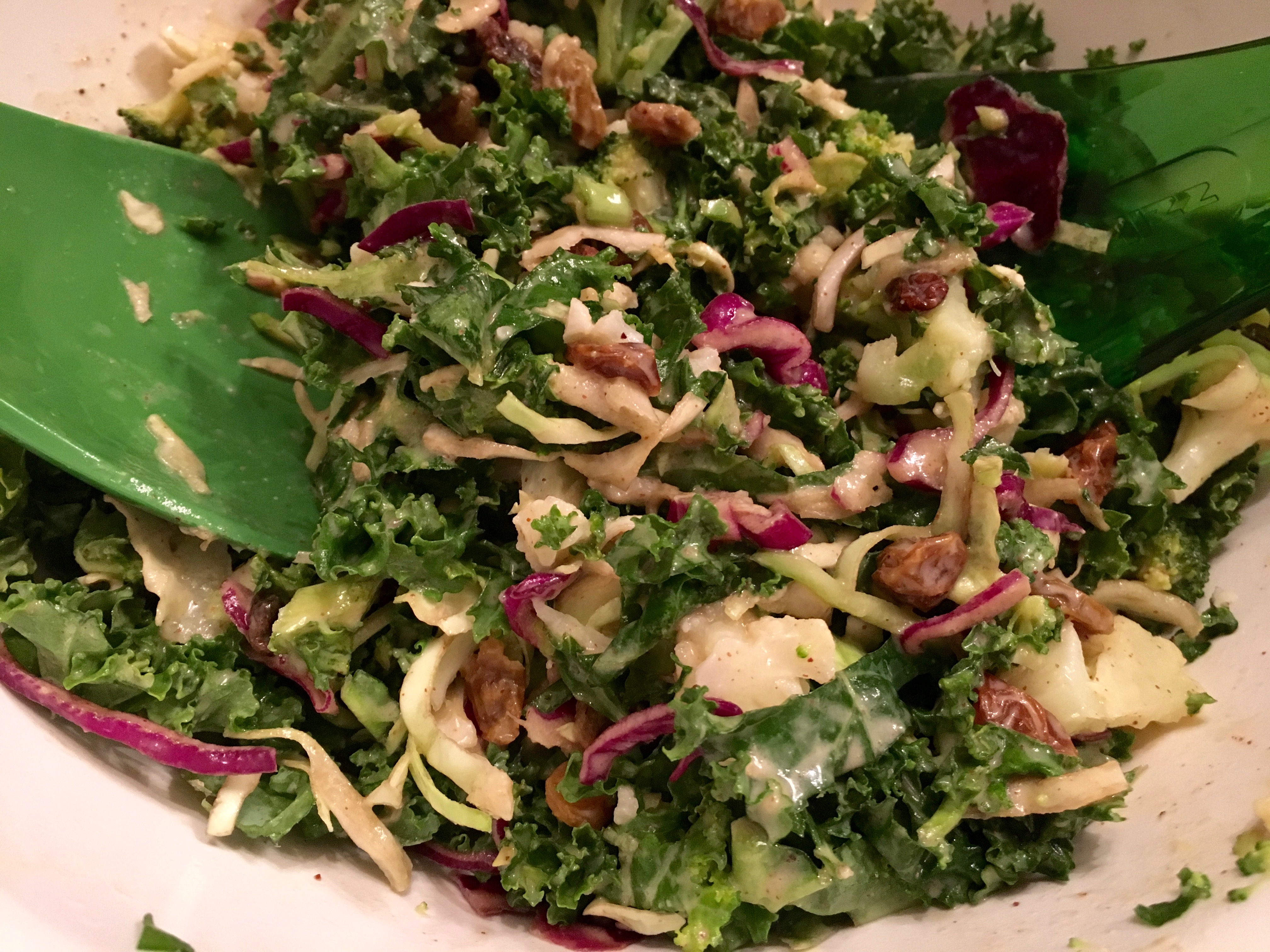 Three's also toasted slivered almonds and golden raisins in there.
And green onions on Kyle's portion.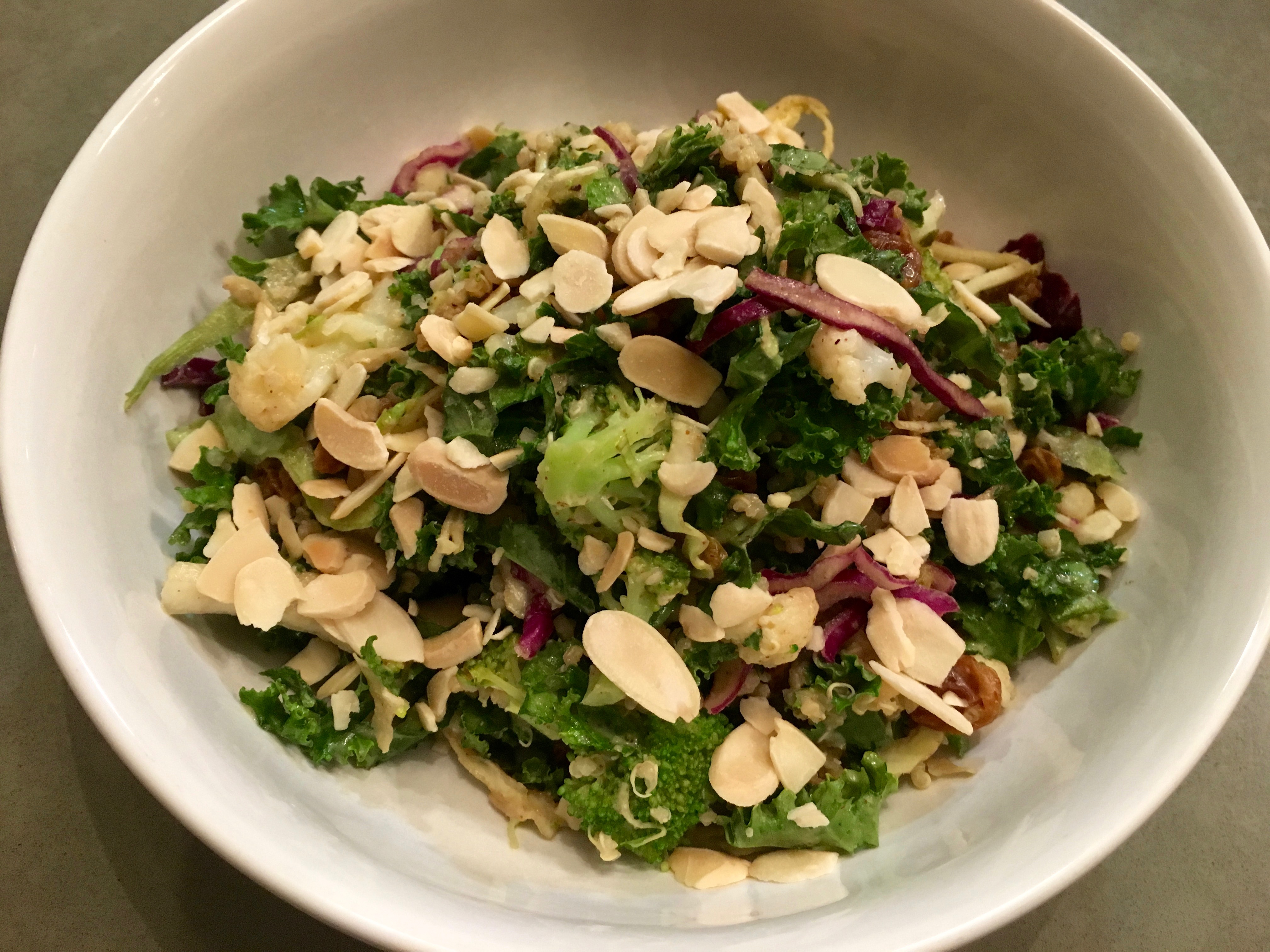 It doesn't look like much but it's really a yummy recipe.  I should have made more because we polished off every last bite and the kids still wanted more.  Oops!  Quinoa doesn't seem to hold me over very long these days.  I'm not sure what's different, if anything, but I was pretty hungry later that night.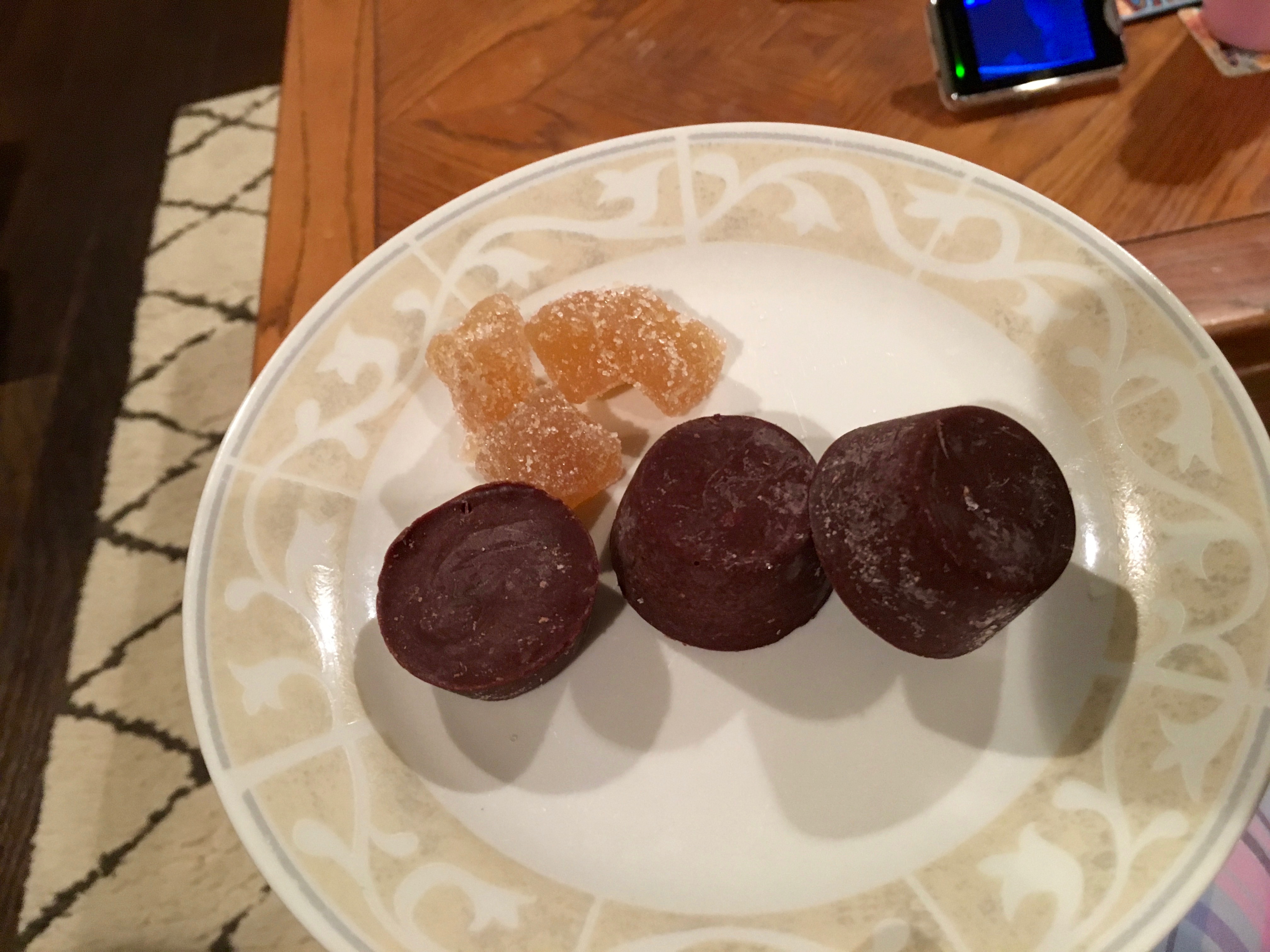 I ate all of these chocolate nut butter cups but was STILL hungry (do I sound like Eric Carle's caterpillar?) so I had two chocolate macaroon whoopie pies filled with peanut butter.  That was over kill.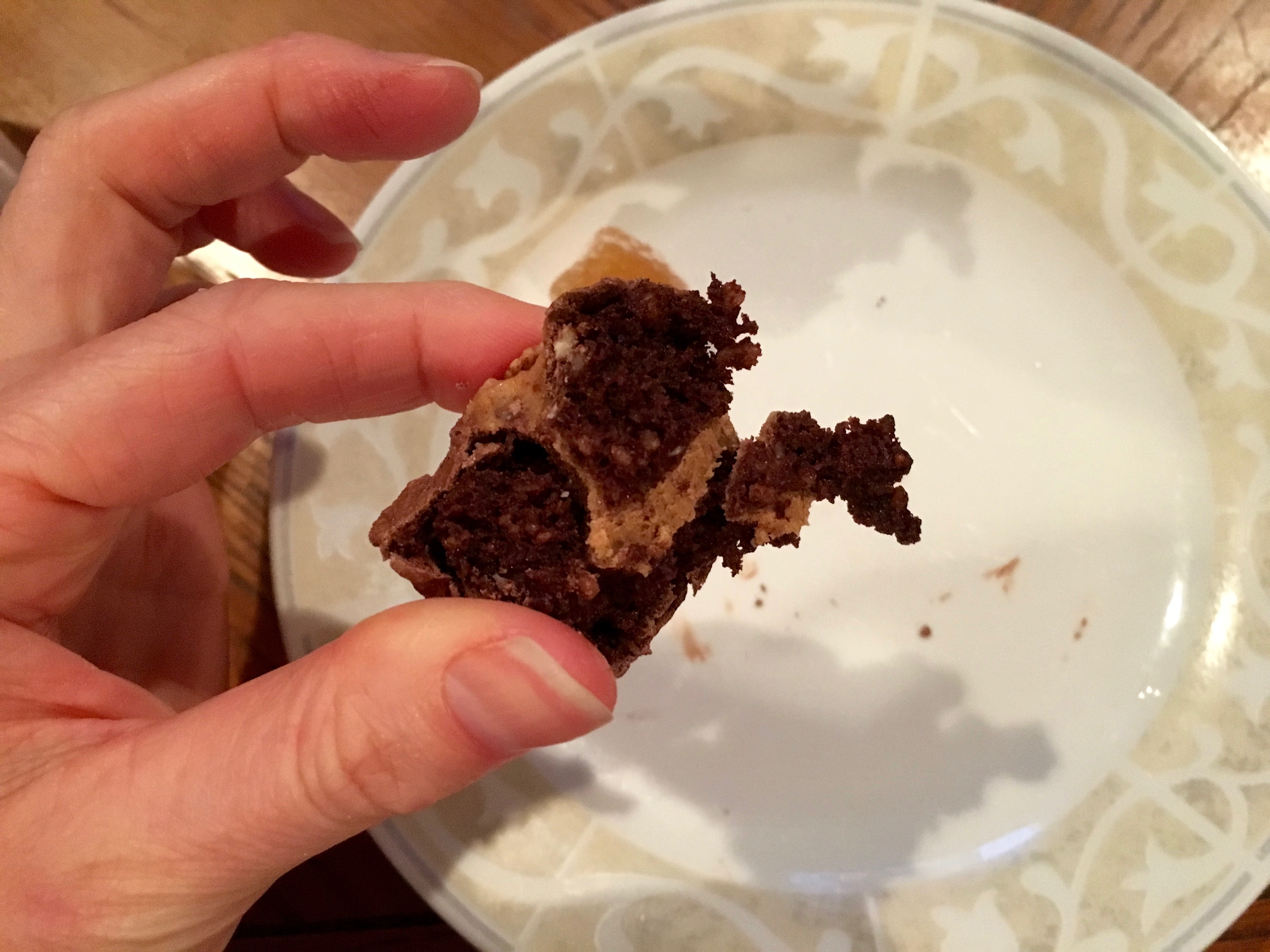 But delicious.  Tis the season??  NOOOOOOO.  Turn it around Elise.