I had a lovely Saturday morning with ma girl.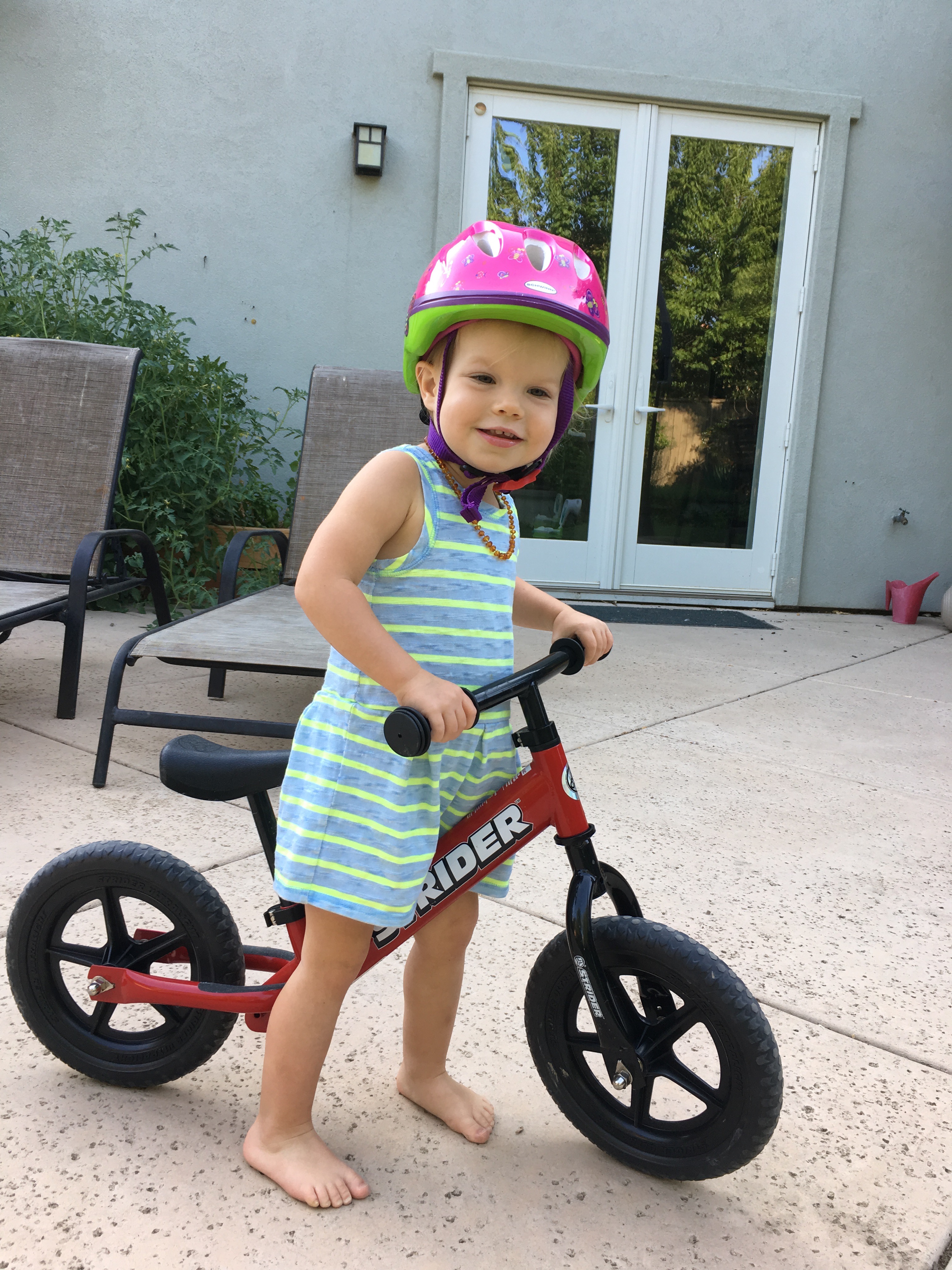 My ride or die babe.  Munching on tomatoes and green beans and strawberries from the garden as she pushes herself around the yard.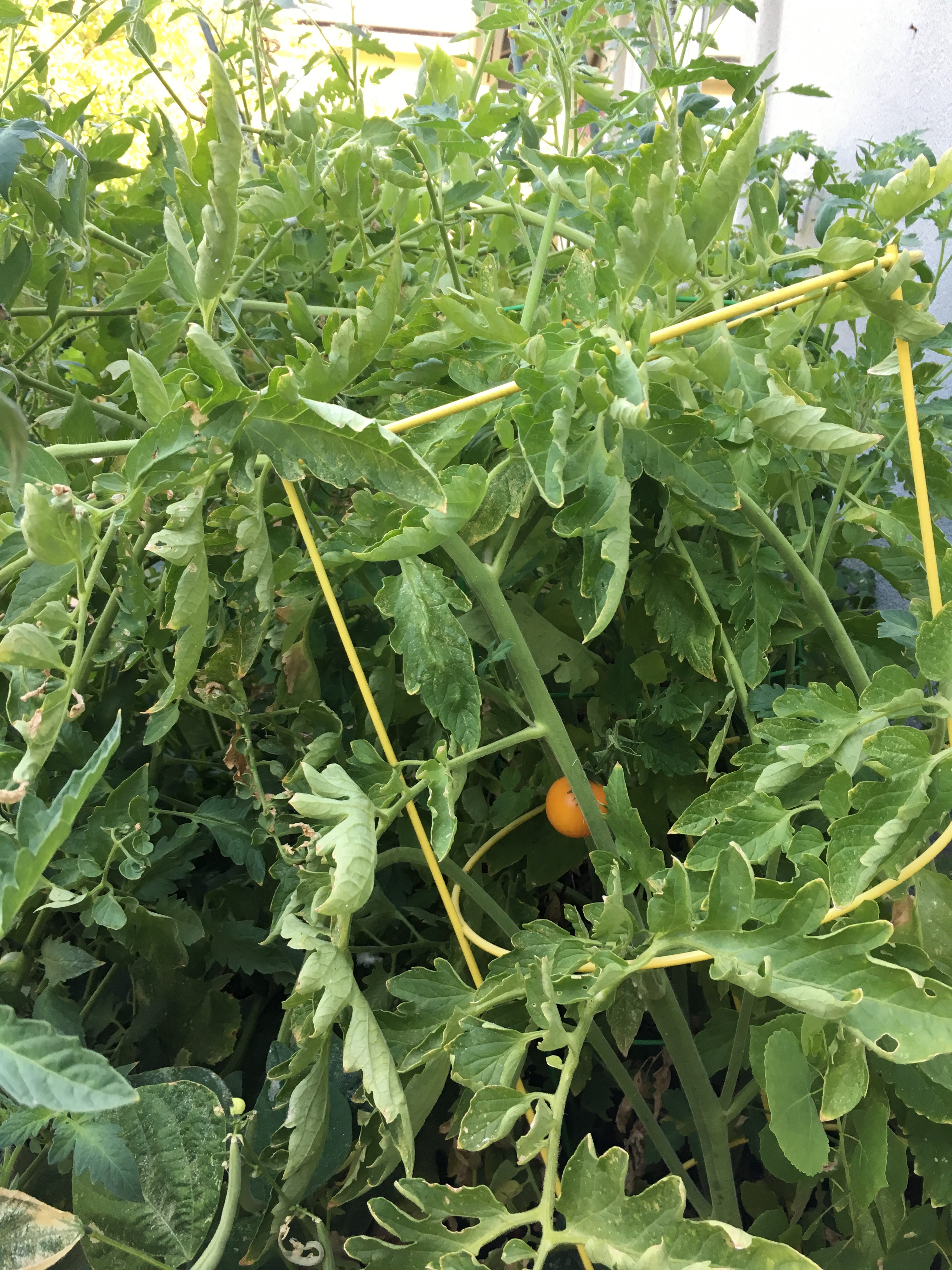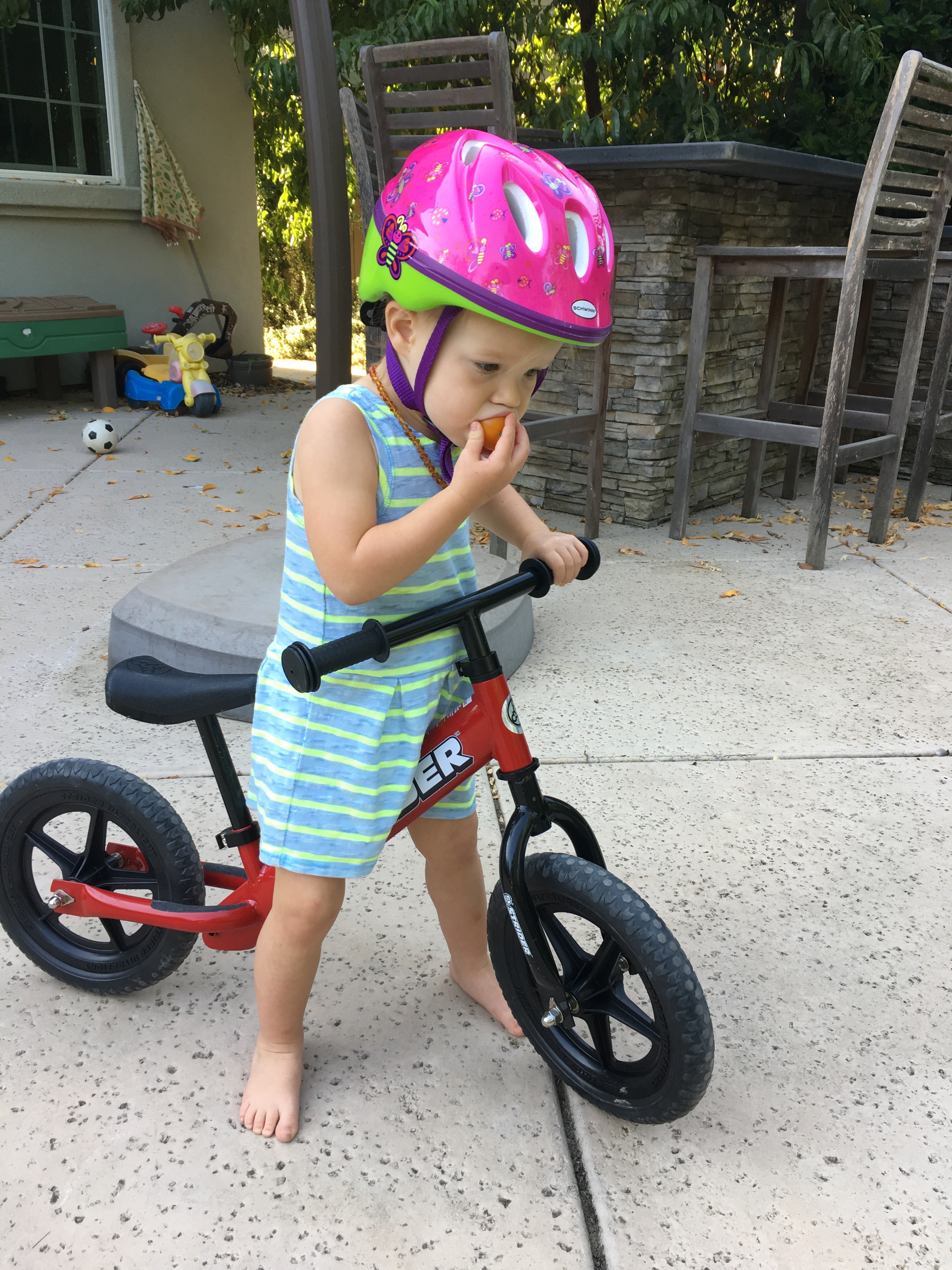 I regret not planting sweet 100s this year because, while the tomato plants are THRIVING, they aren't yielding a ton of fruit like the other varieties have in the past.  I don't even remember what these yellow ones are??
New jar of nut butter!  Ignore the gymnastics fall schedule under there.  I didn't realize how distracting it was when I was taking the pic.
I managed to eat another 1/4th of the portion, which means that whole pan will yield four servings…which I'm thinking is totally reasonable. Very proud of myself for not going balls to the wall and finishing it off.  Because you see, this morning was ALLLLL about potty training.  So fun, right?!?!  Ugh.  It really wasn't that bad, I am the one who has been dragging my feet with this and enough was enough.  Kyle's on an overnight with P so I have no excuse to not get this done.  Such a delightful way to spend my one on one time.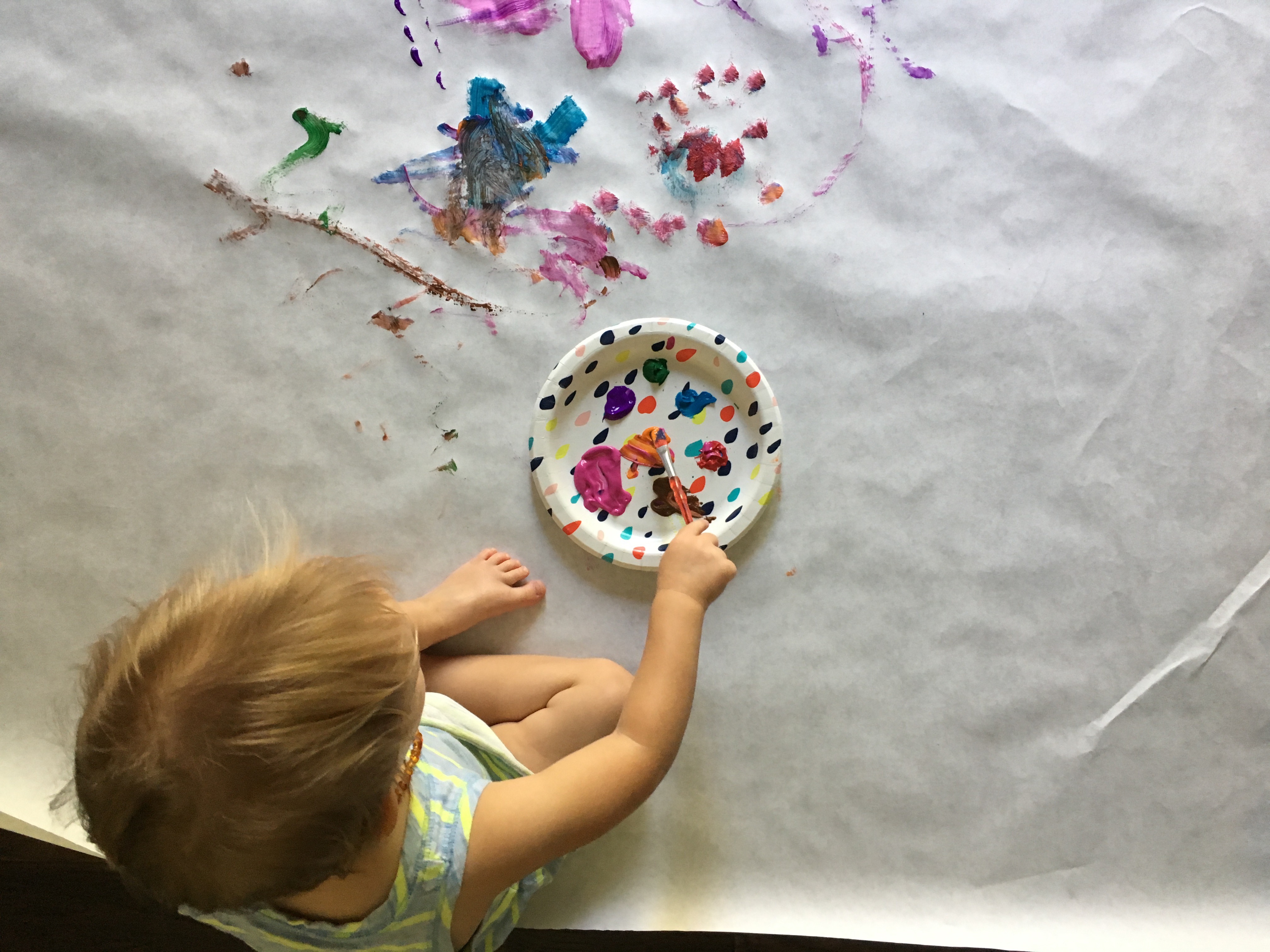 So let's just add paint to the mix, why don't we??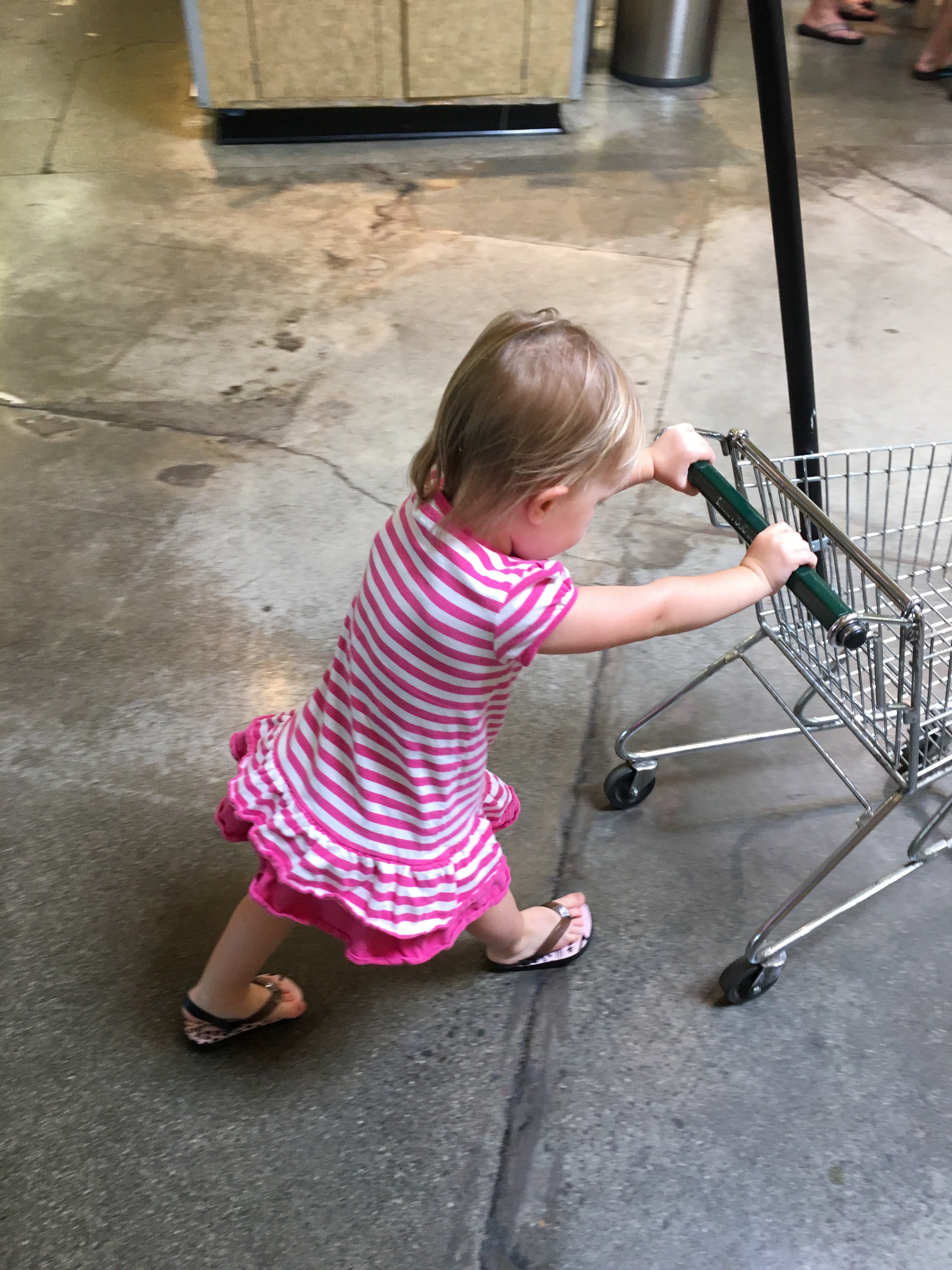 We ventured out, in underwear no less, for a quick trip to the co-op.  V was feeling her new independence.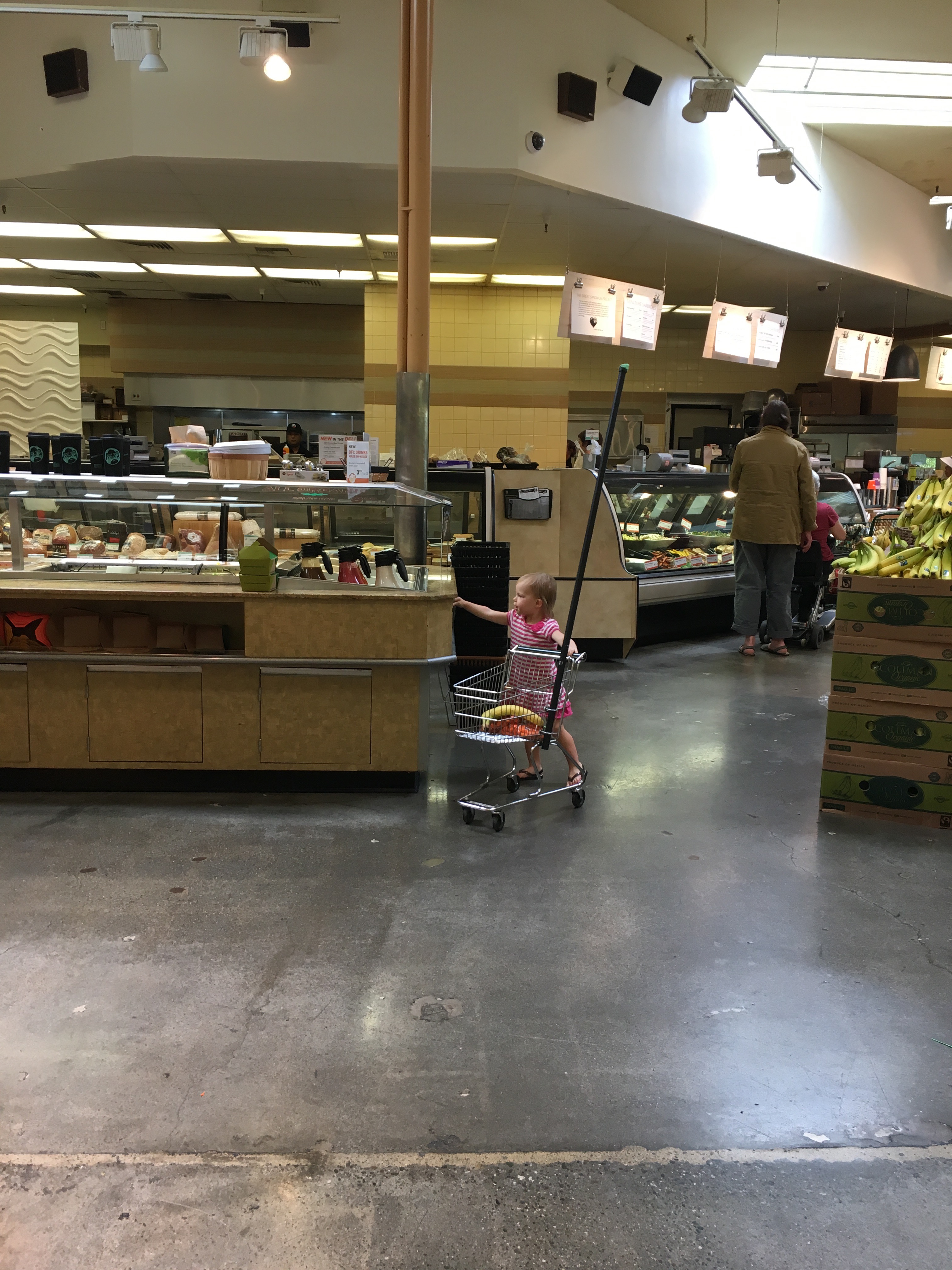 Sorry babe, no hot bar, just the essentials.  I couldn't go another day without carrots!!!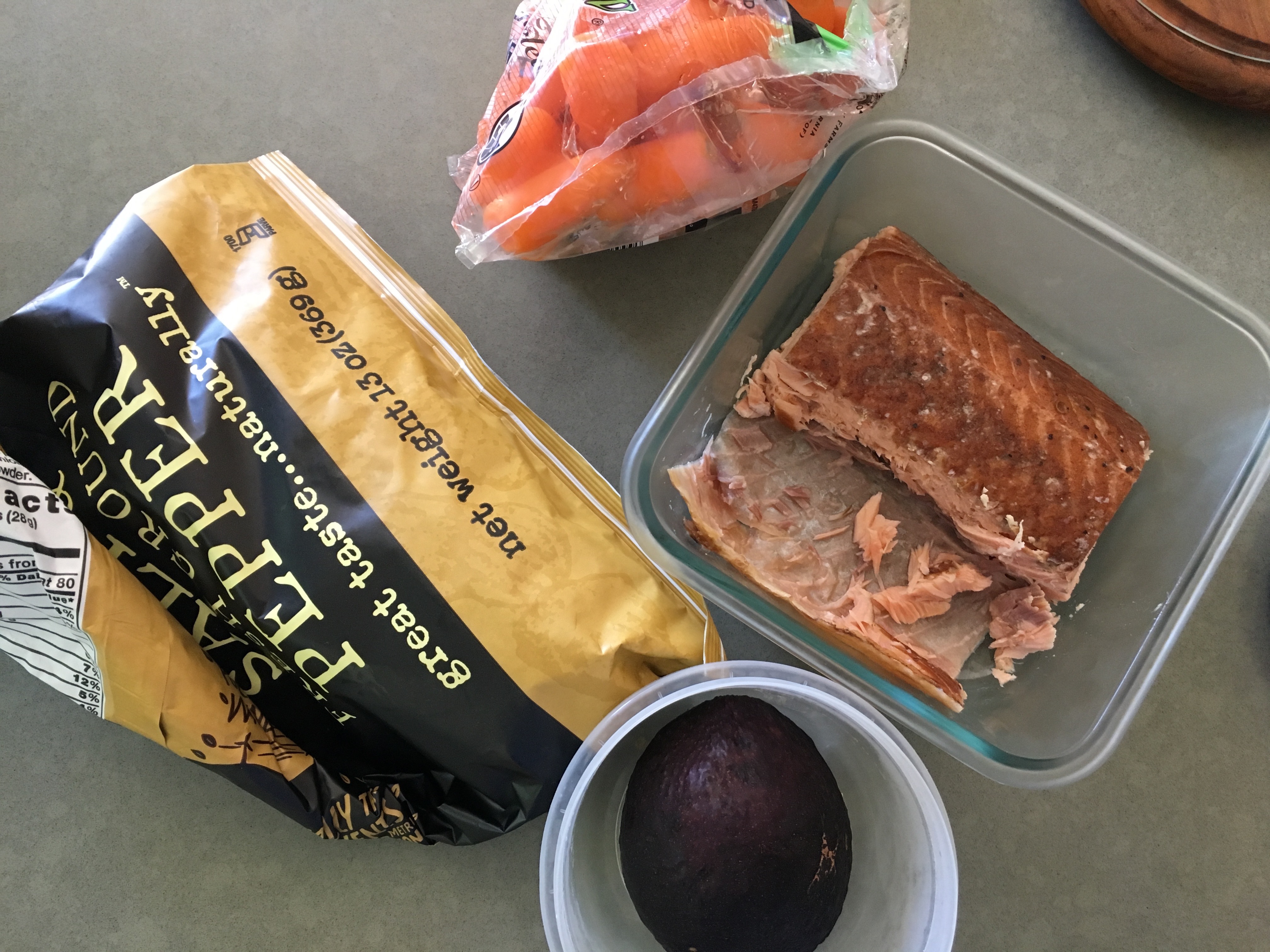 After she ate and went down for a nap I got out what I wanted for lunch an then tried to figure out a way to make it a meal.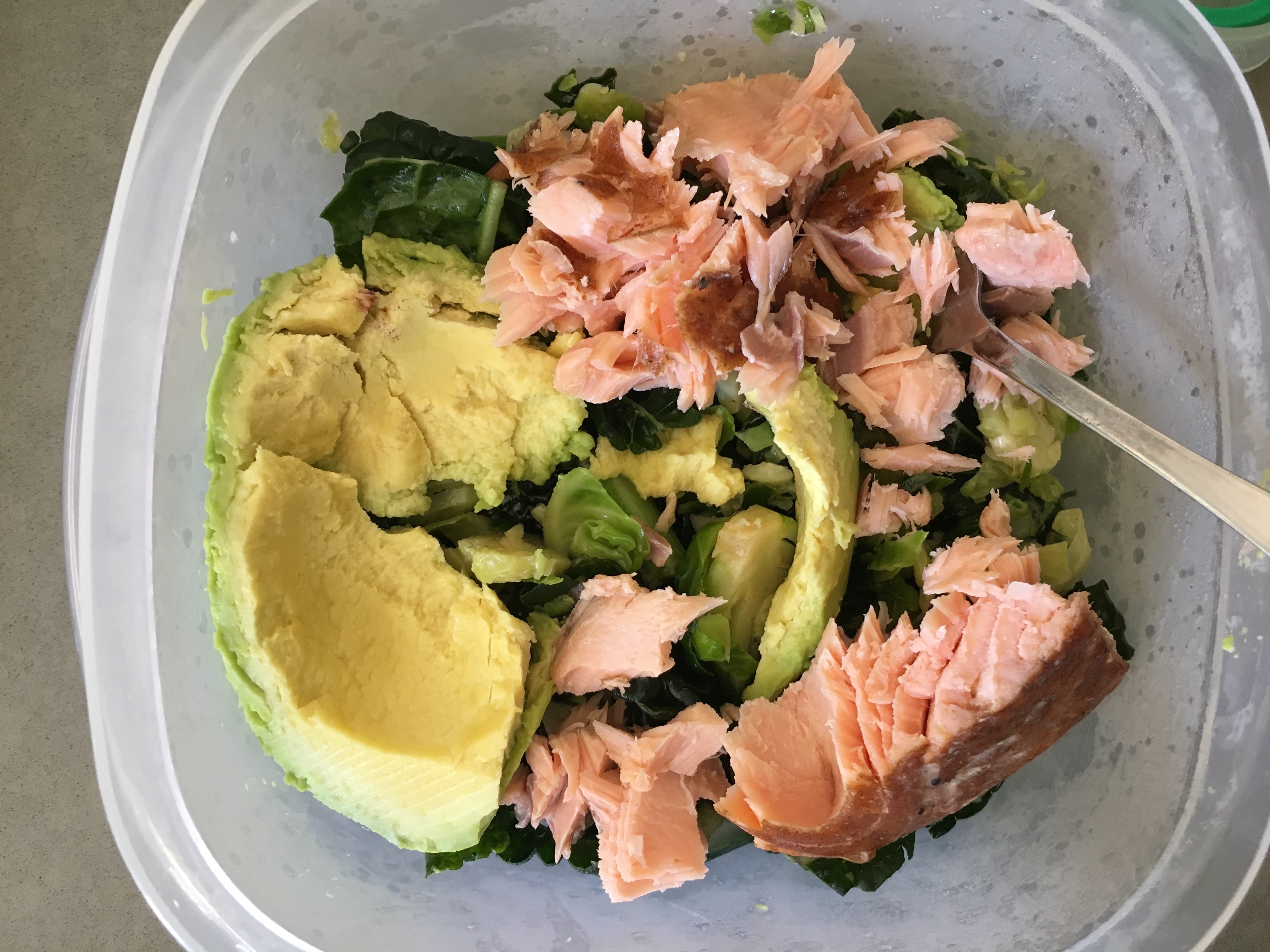 Luckily I had leftover kale and brussels massaged with lemon dressing from the night before. I added half an avocado and smoked salmon and then had carrots and chips on the side.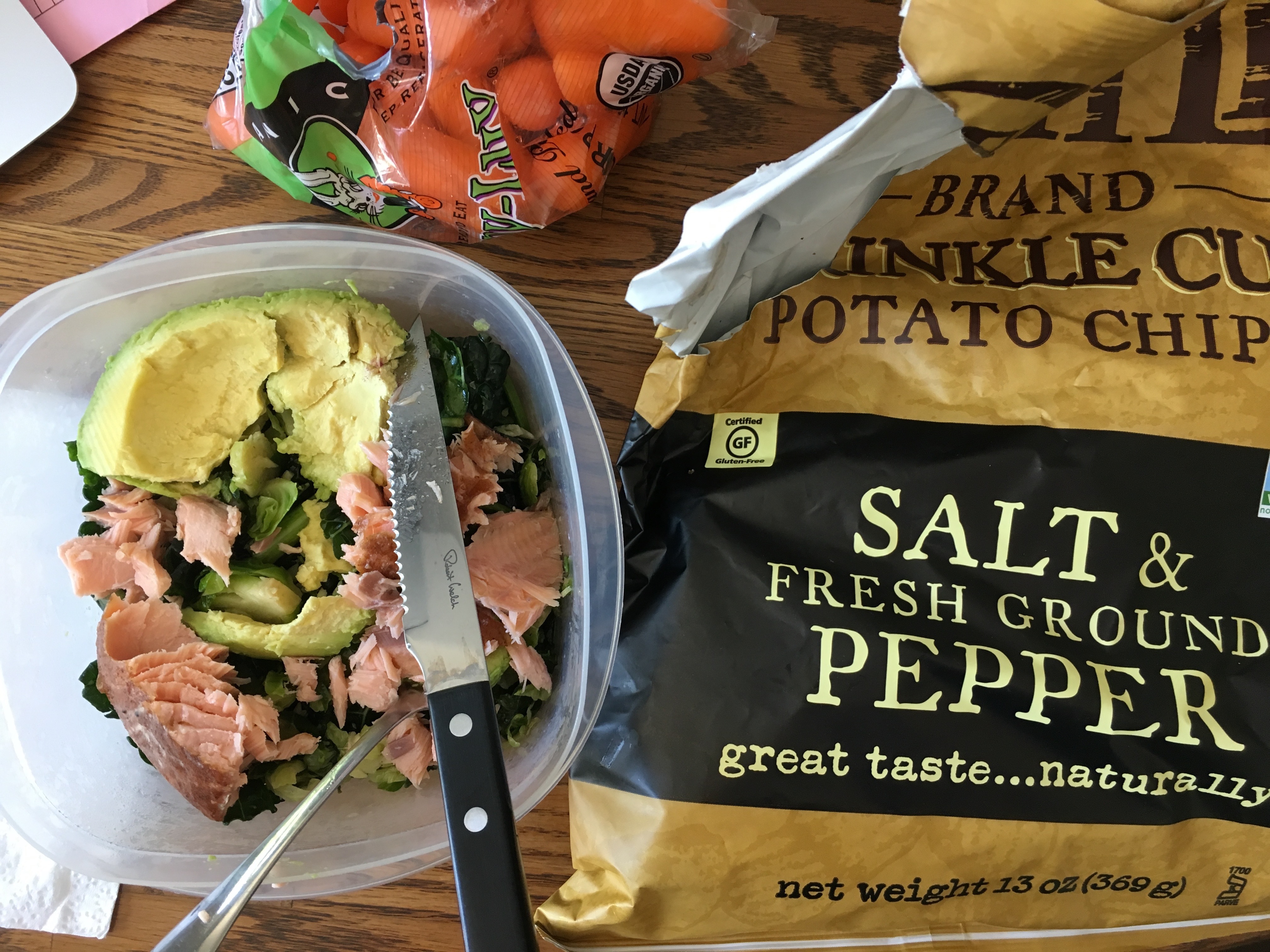 Salt and pepper bliss.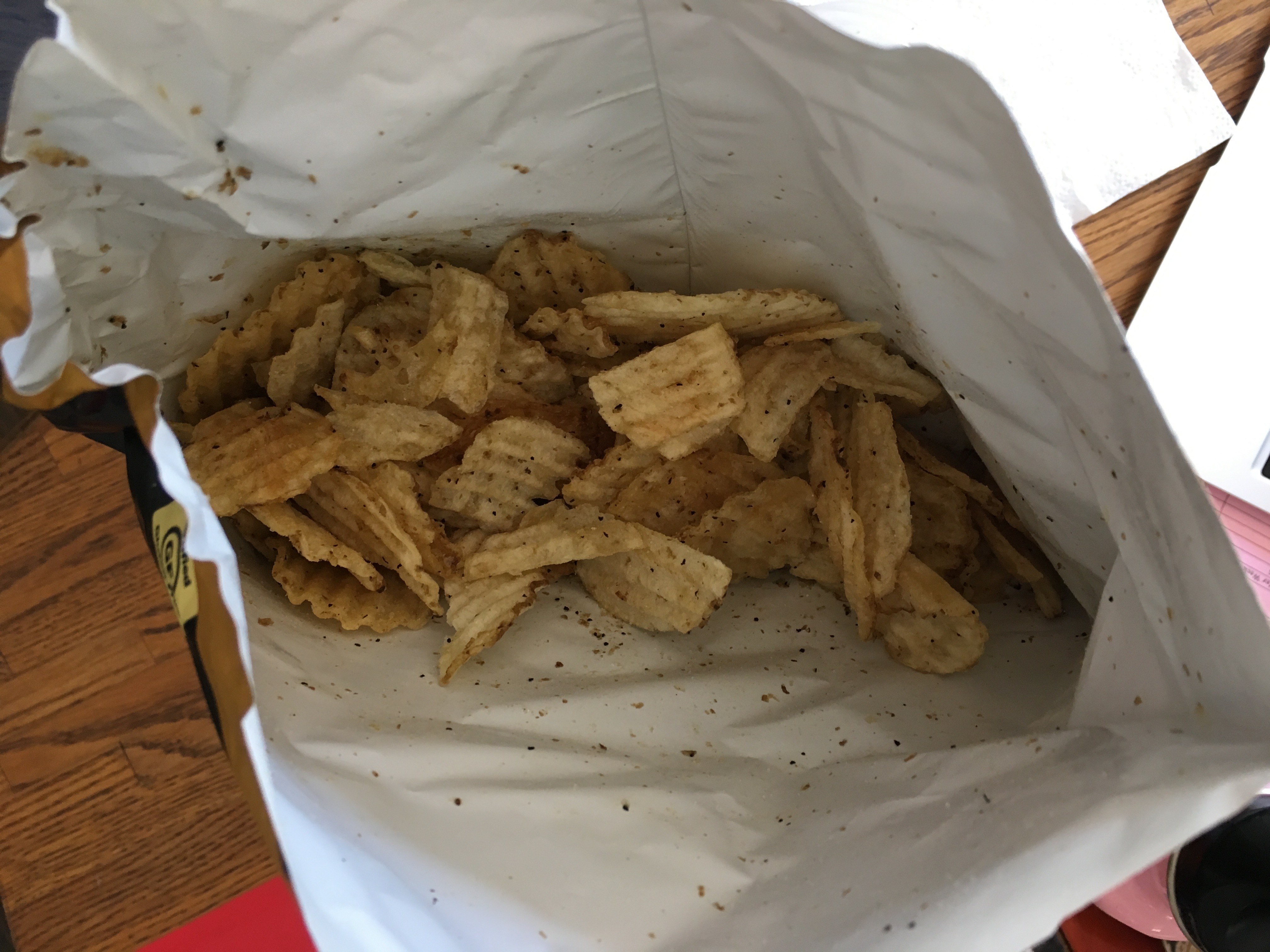 I cut off the top of the (GINORMOUS) bag to ease my bingeing, which was a wonderful and terrible idea.  Hi sodium, you amazing umami bomb you.
V slept FOR-EH-VER and our afternoon swimming date got cut down to 45 minutes, but at least I got to talk to another adult.  At least she got a good nap in.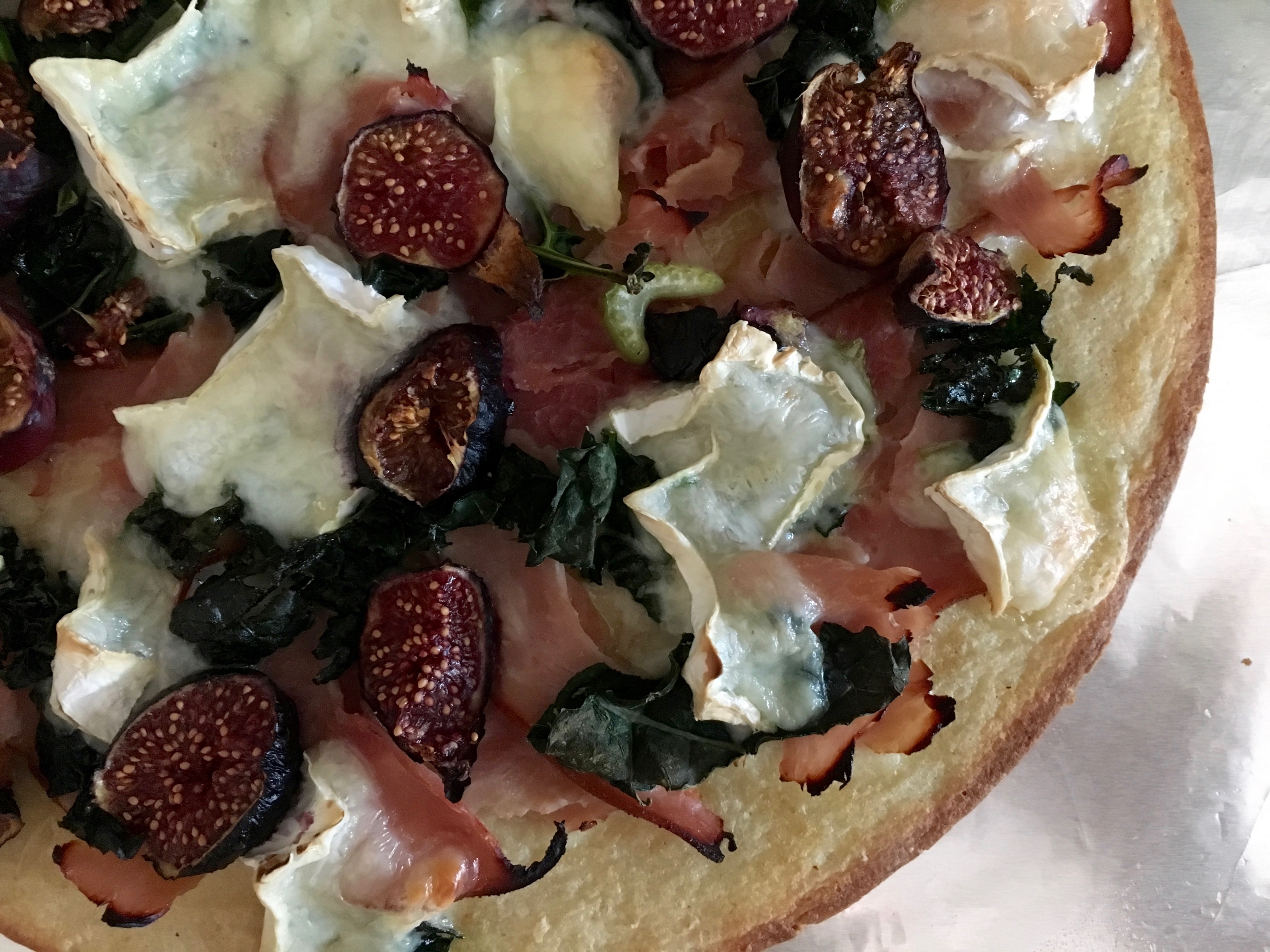 DINNER!
I bought this Cappello's crust back when our Davis WF was closing and everything was 50% off.  It's been in the freezing calling to me.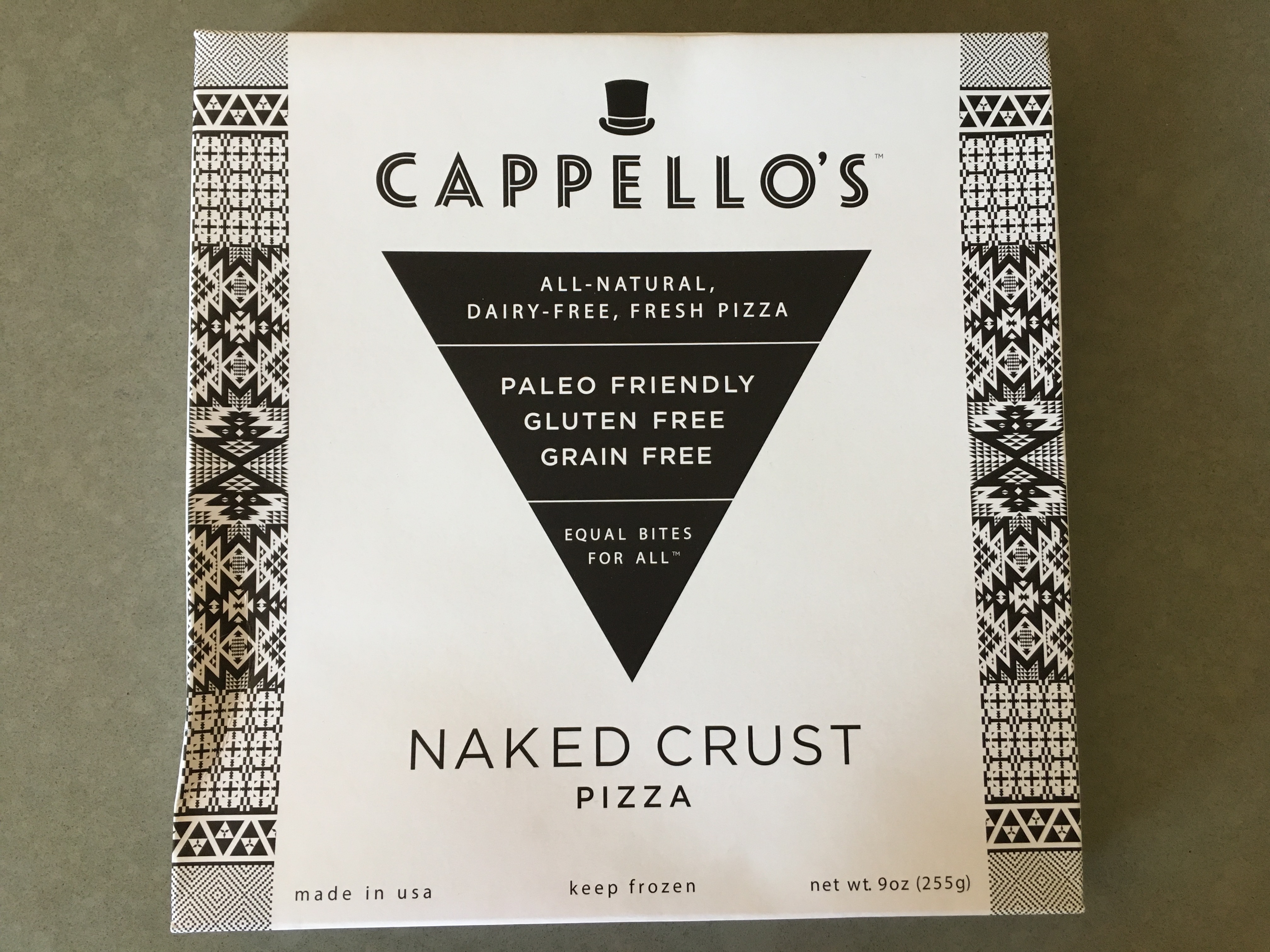 They have a bunch of products – cookie dough and pasta, too.  And other kinds of pizza, like cheese, pepperoni,  and sheep's milk.
I got the "naked" one, which is gluten free, grain free, dairy free, paleo friendly, soy free, low glycemic, non-GMO, yeast free…need I go on????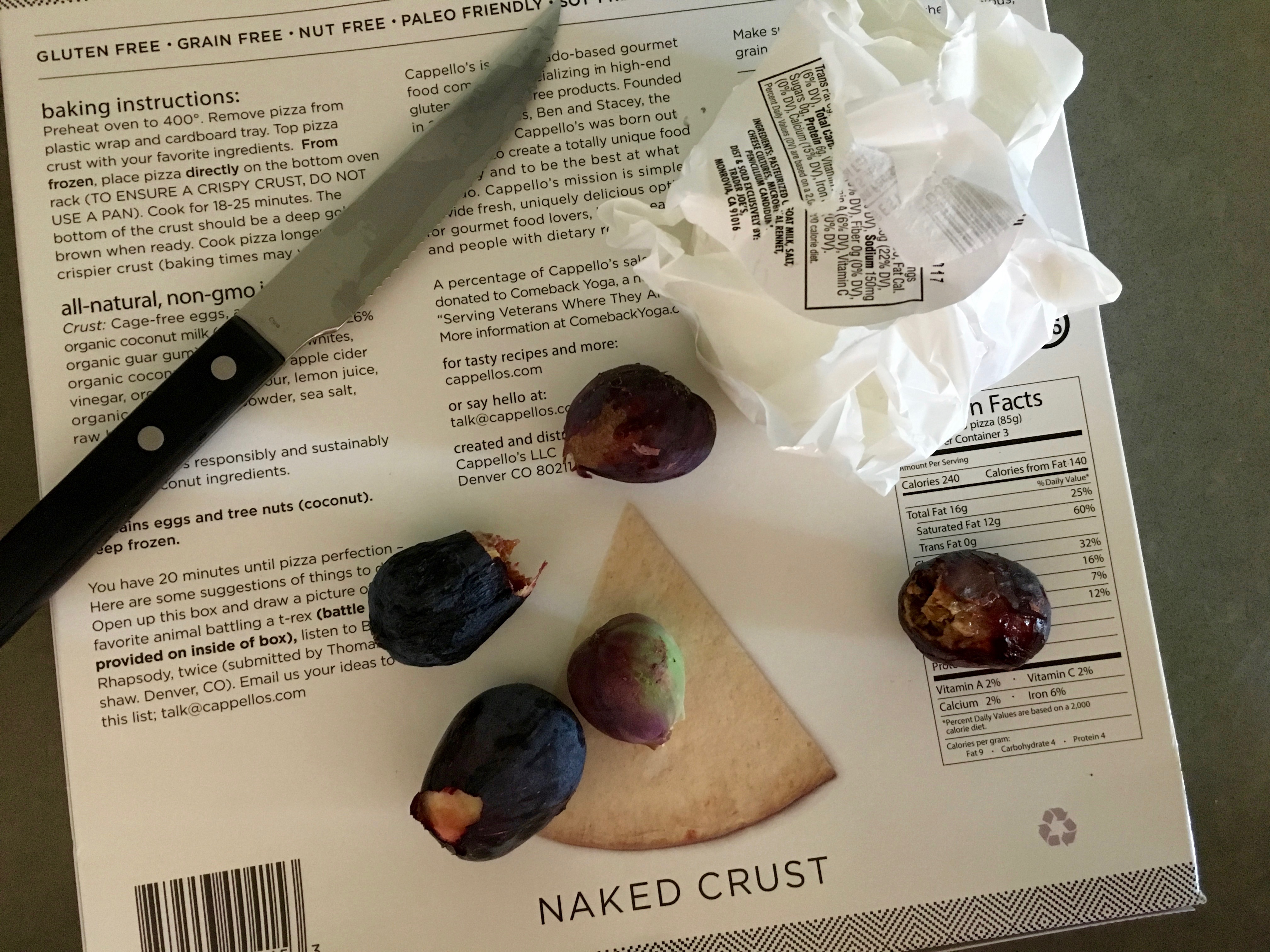 In case you can't read the ingreds: Cage-free eggs, arrowroot flour, organic coconut milk (coconut, water, guar gum), cage-free egg whites, organic unrefined coconut oil, unfiltered apple cider vinegar, organic coconut flour, lemon juice, organic psyllium husk powder, sea salt, raw honey.
And they use responsibly and sustainably sourced coconut ingredients.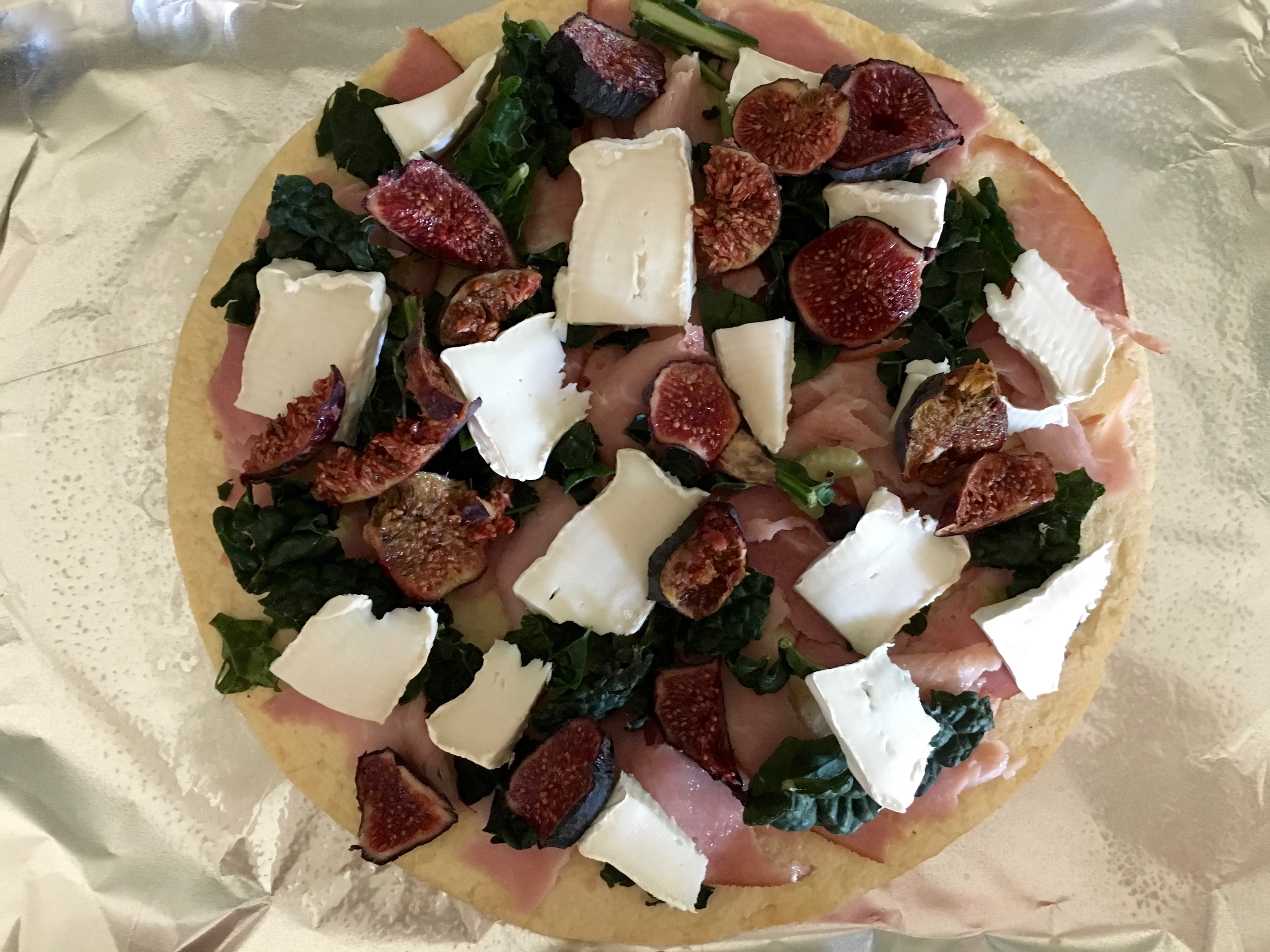 I used the rest of my foraged figs, along with ham, goat's milk brie, and kale massaged in avocado oil.
You bake the crusts from frozen for 20 minutes so it's pretty much the easiest thing ever. You're supposed to bake them without a baking sheet, but I was willing to sacrifice the extra crispy crust for less hassle during clean up.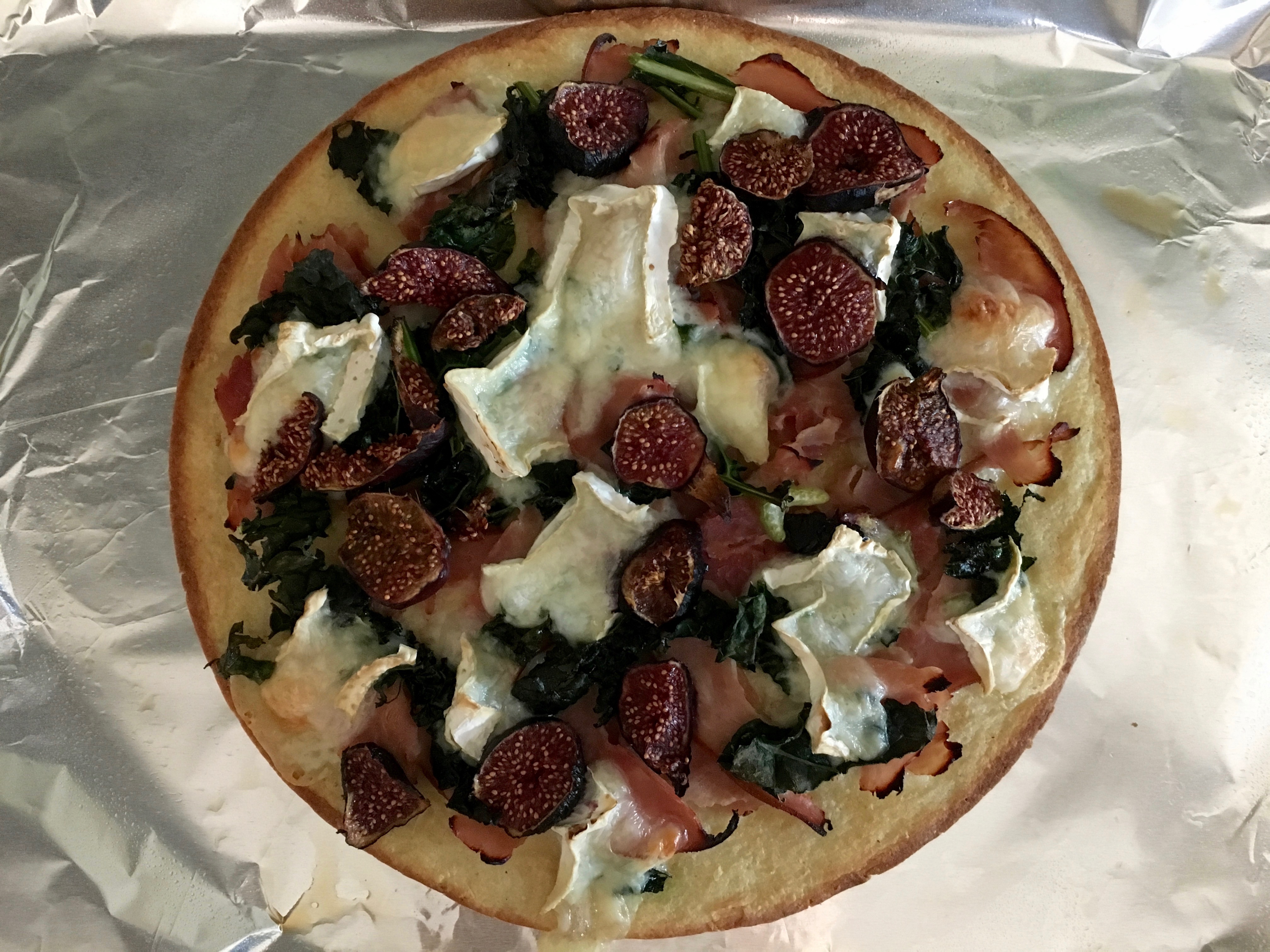 Mmmmmmmm 🙂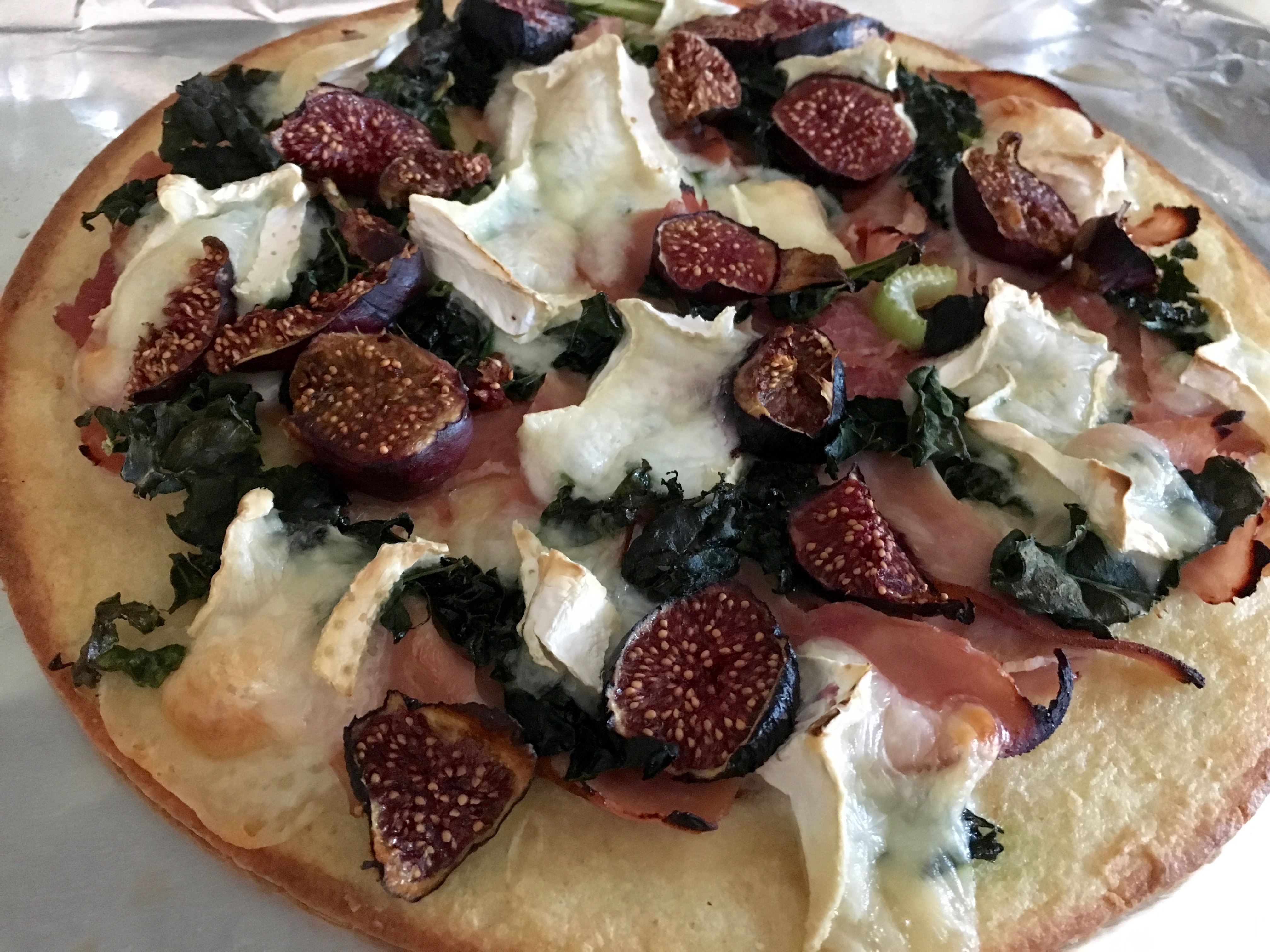 I started with half the pizza and ate it niiiice and slow.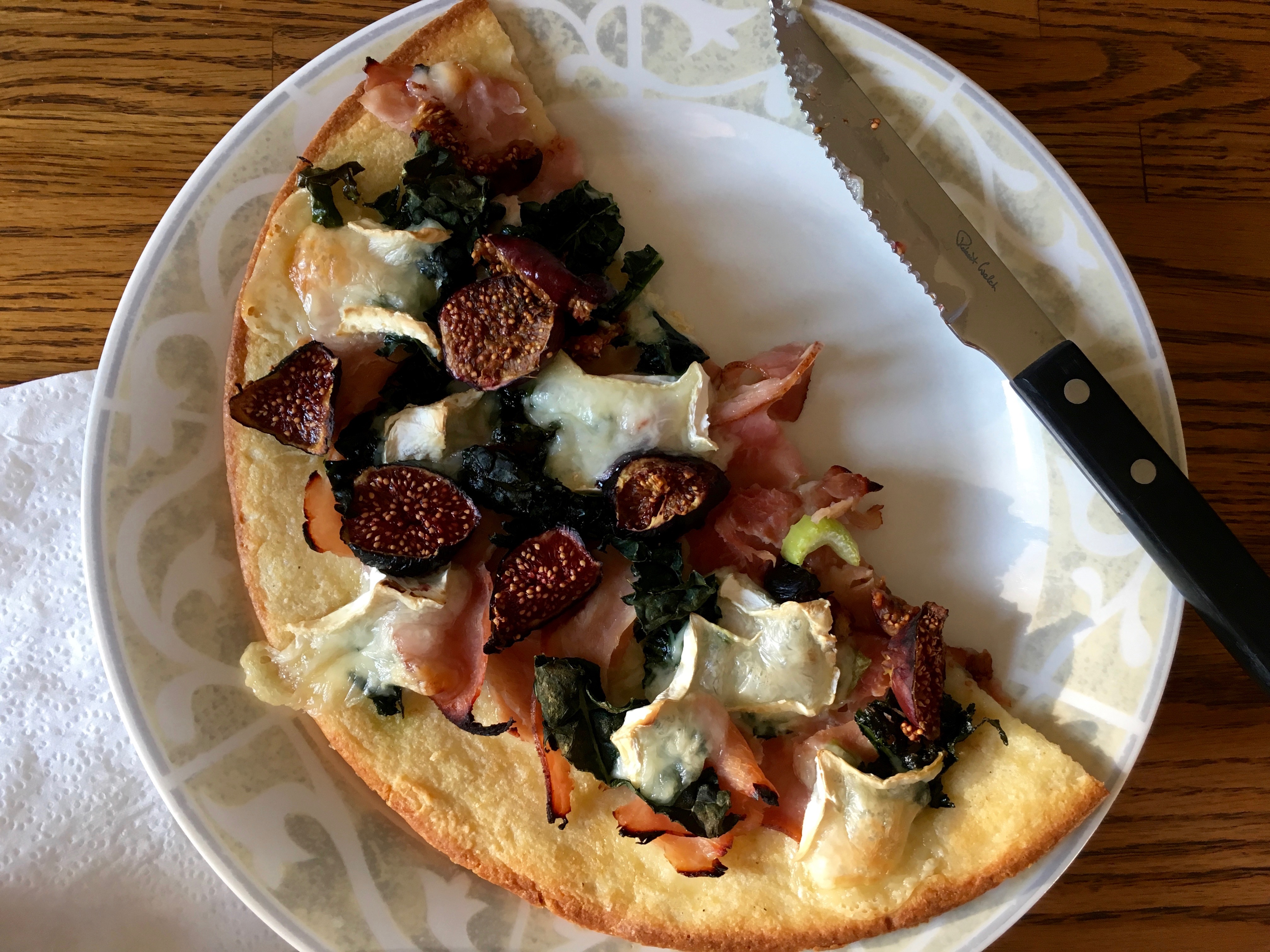 V was eating a similar kind of dish, but when I called it pizza she was quick to correct me "oh it's not pizza mama, it's bread".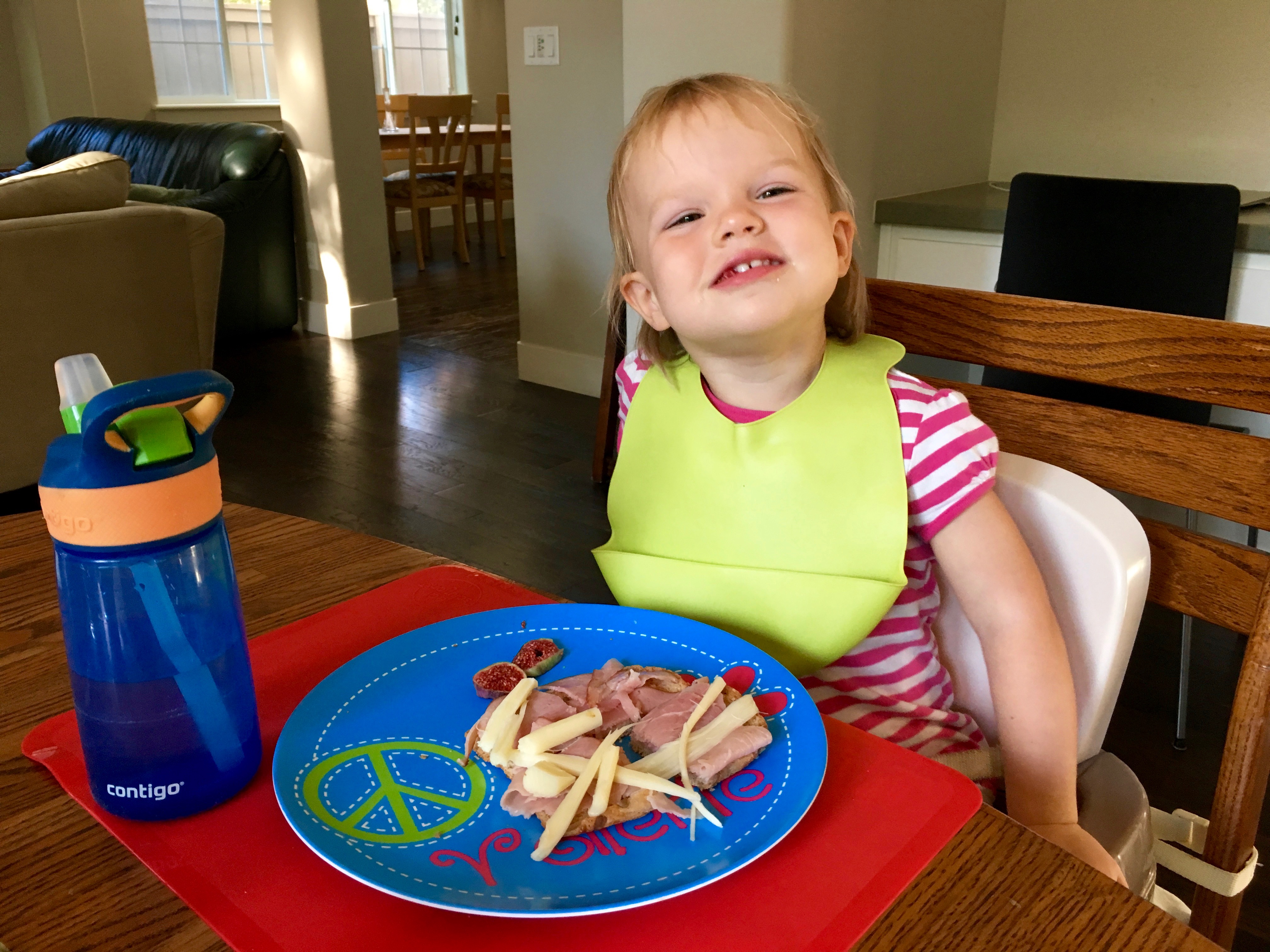 Ok, ok, girlfriend, you got me.  It's just a bunch of the same ingredients on bread, but I wasn't about to get her her own crust!  And I def wasn't going to share mine!!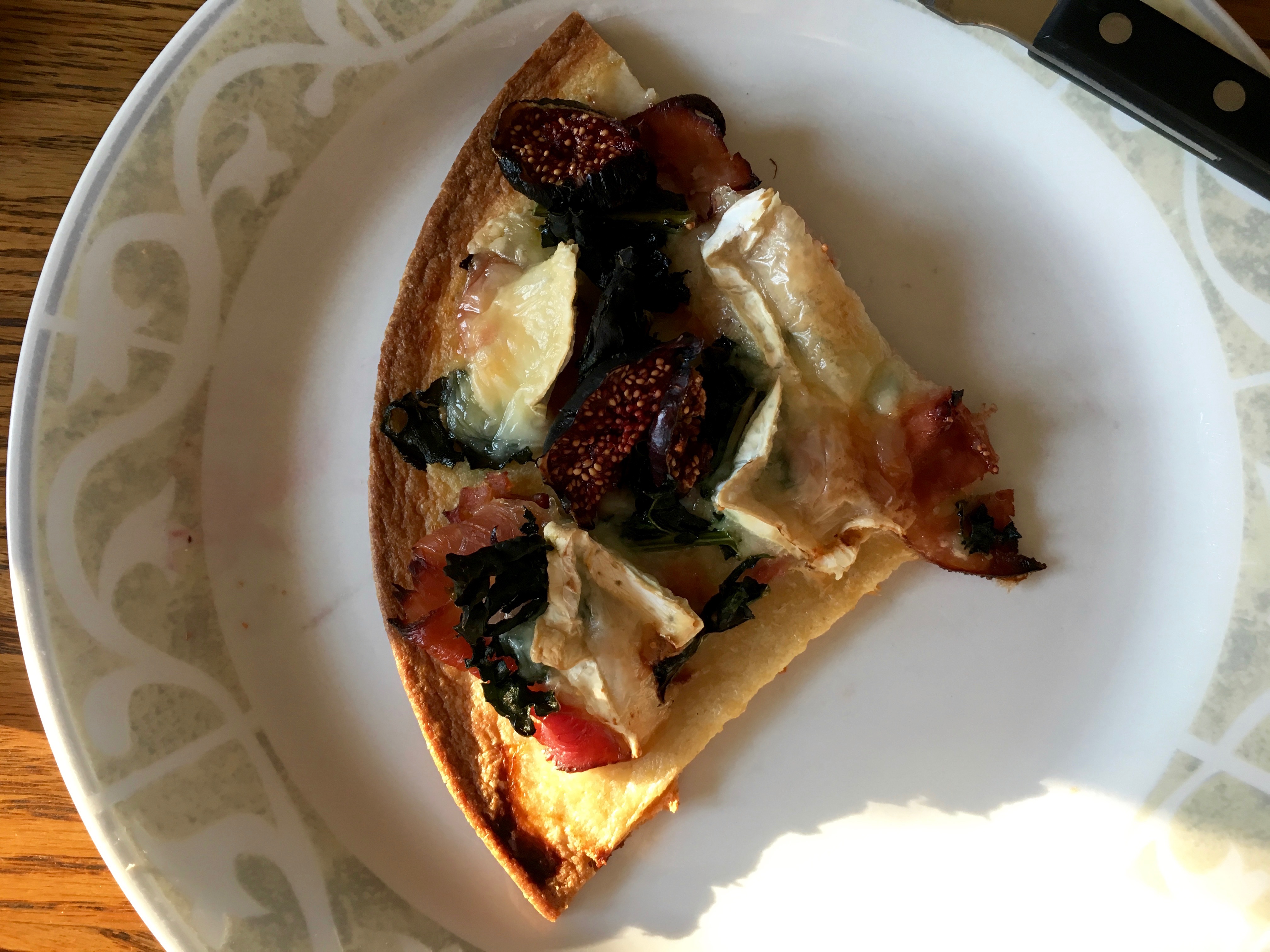 I went back for another 1/4th of the pizza.  It was the best thing I've eaten all week.  And it is what I wanted rather than dessert.  I am as shocked as you are.  I had a kombucha later too, but was pretty stuffed.  I did a bunch of gardening (weeding) after V was in bed.  I thought I'd be drowning in a box of chocolates after day one of potty training but clearly she was ready to go because she had ZERO accidents all day long.  What!!?!