How many popsicles is too many popsicles?  I'm going to say the limit does not exist because nobody seems to have tired of them yet!  I've been making them with fruit and fruit and not much else so it's basically just a different form of eating what they'd be eating anyway.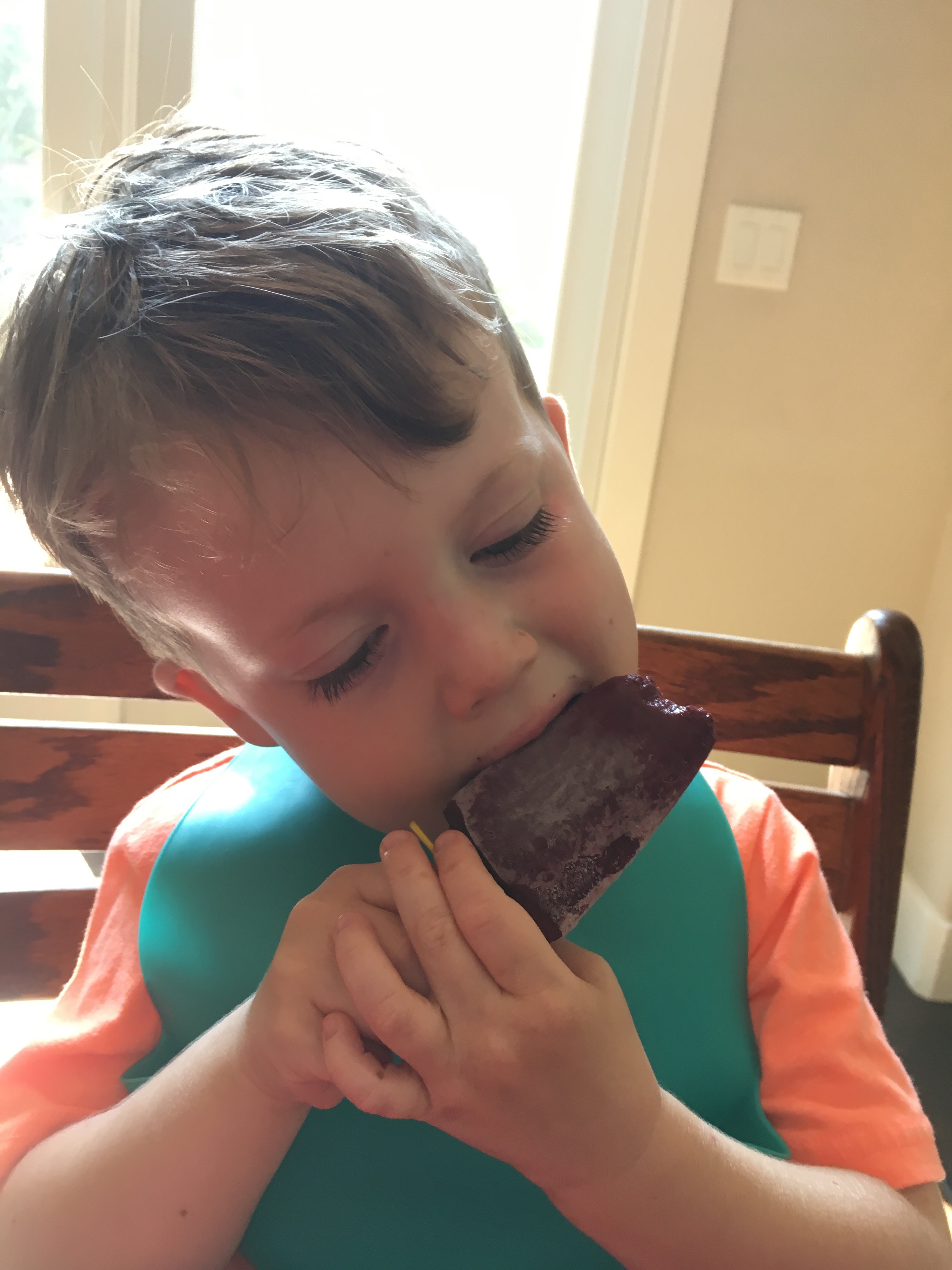 Hers have been mainly banana and applesauce because I'm still not pushing it with foods that could hurt her gut.
They make a really good snack actually.  I'm not sure why we haven't eaten more this summer.  Actually I do know why – my kids didn't like the cold.  Silly kids.  Also they are messy.  But they aren't messy anymore.  They don't let a drip go to waste.  Come to think of it, I'm starting to realize popsicles are a good end to a meal when the kids are asking for more but they've had so much I don't know if I trust them or not.  It forces them to eat slow and they think it's a treat even though it's not very much.  It's still 100 degrees so popsicles aren't going away any time soon.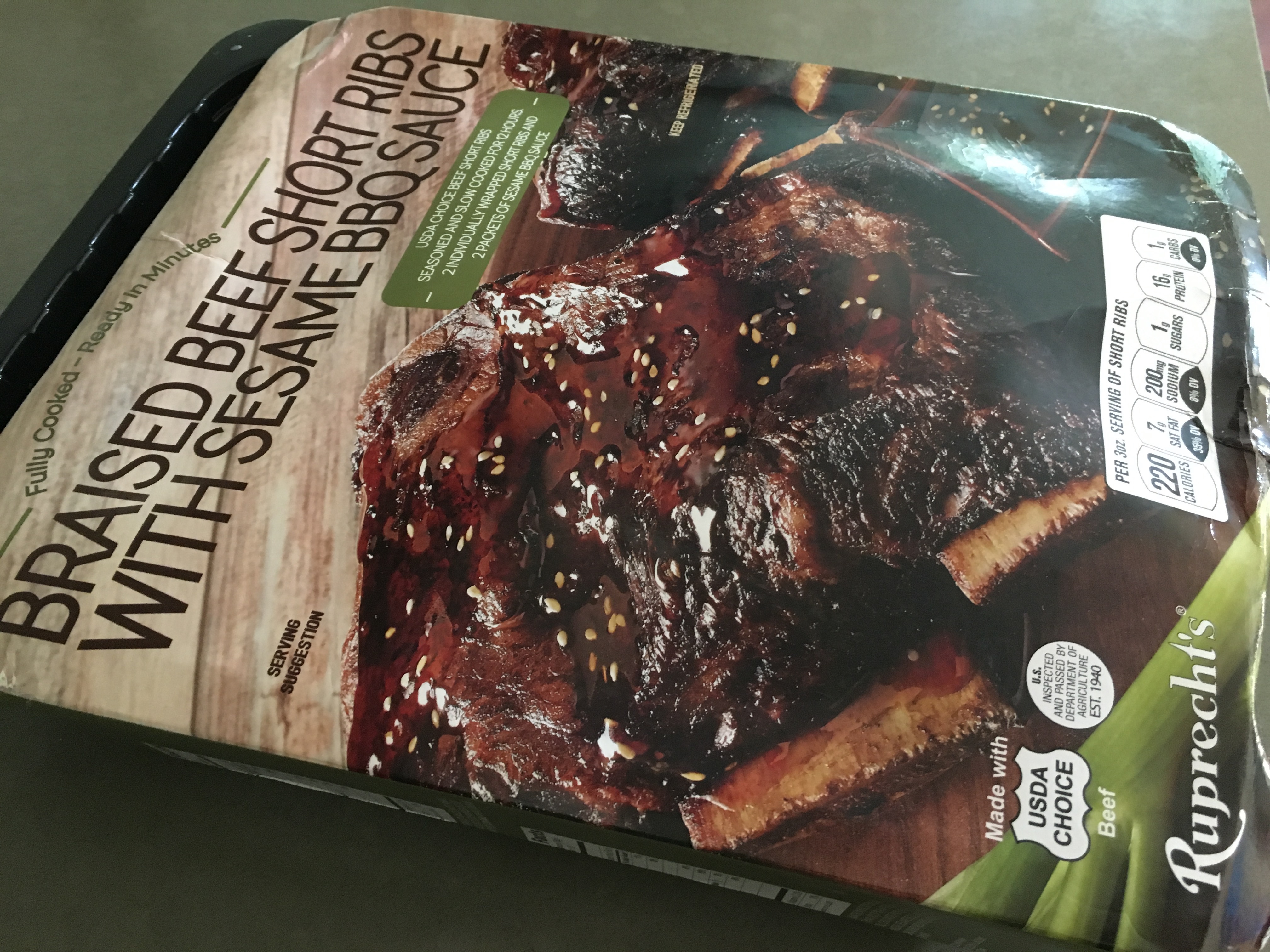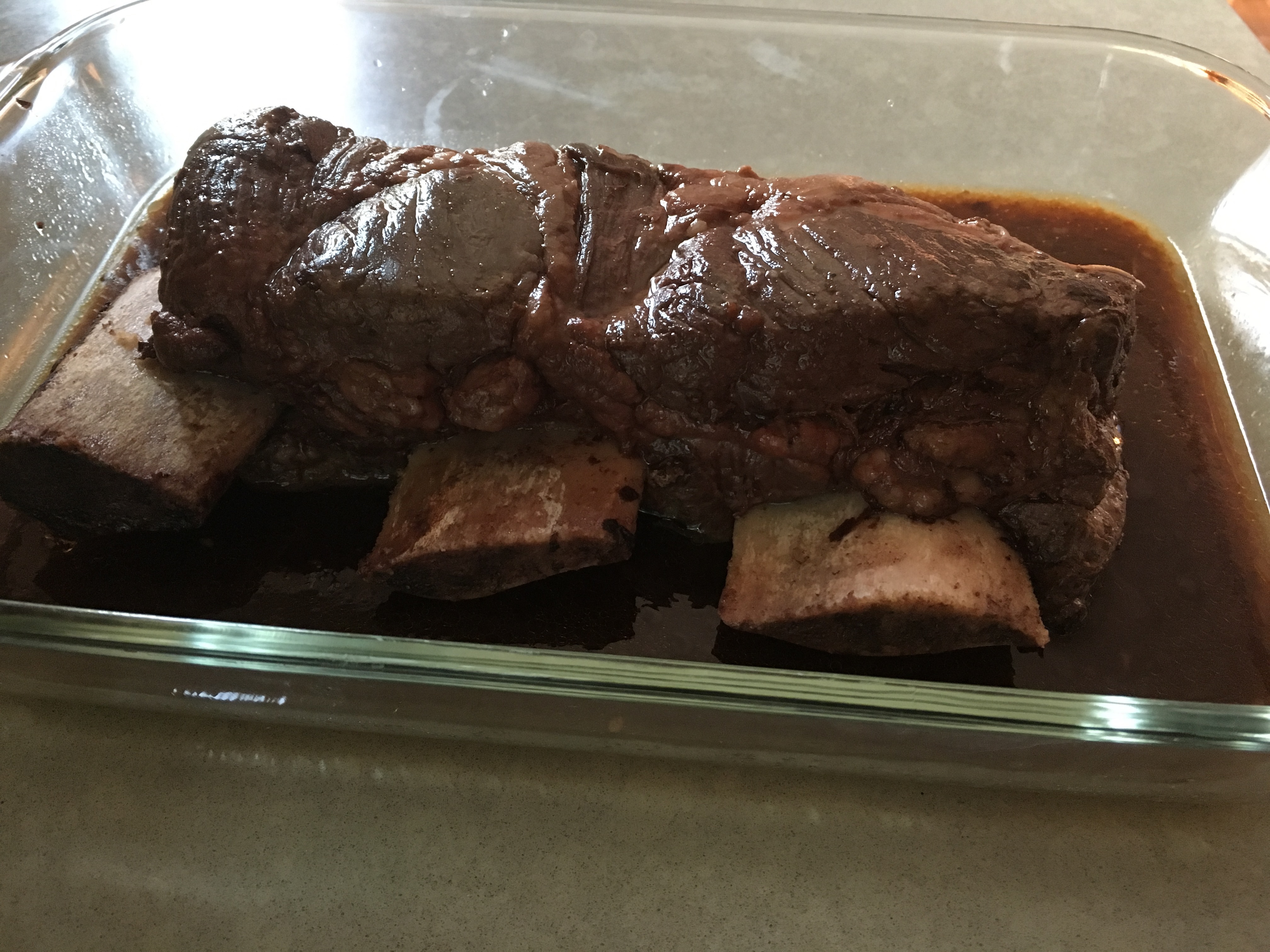 I got this from Costco the weekend before because I knew it could be a good option while Kyle was out of town. I only made half of it because V wasn't eating.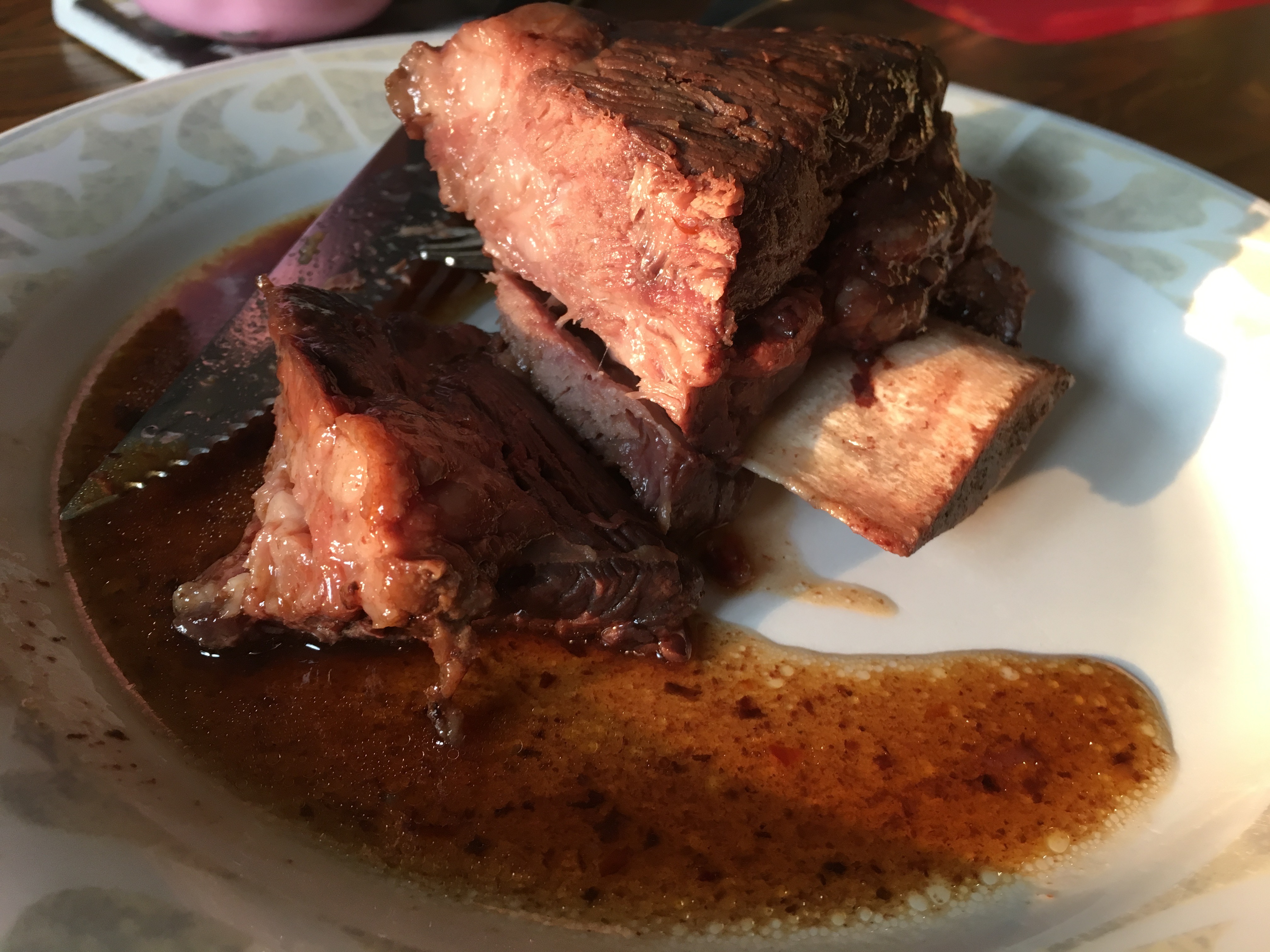 It was kinda fatty to be honest (including a lot of parts we didn't want to eat).  And suuuuper rich.  I liked it well enough though, and P loved it, so we may buy it again as an easy last minute option.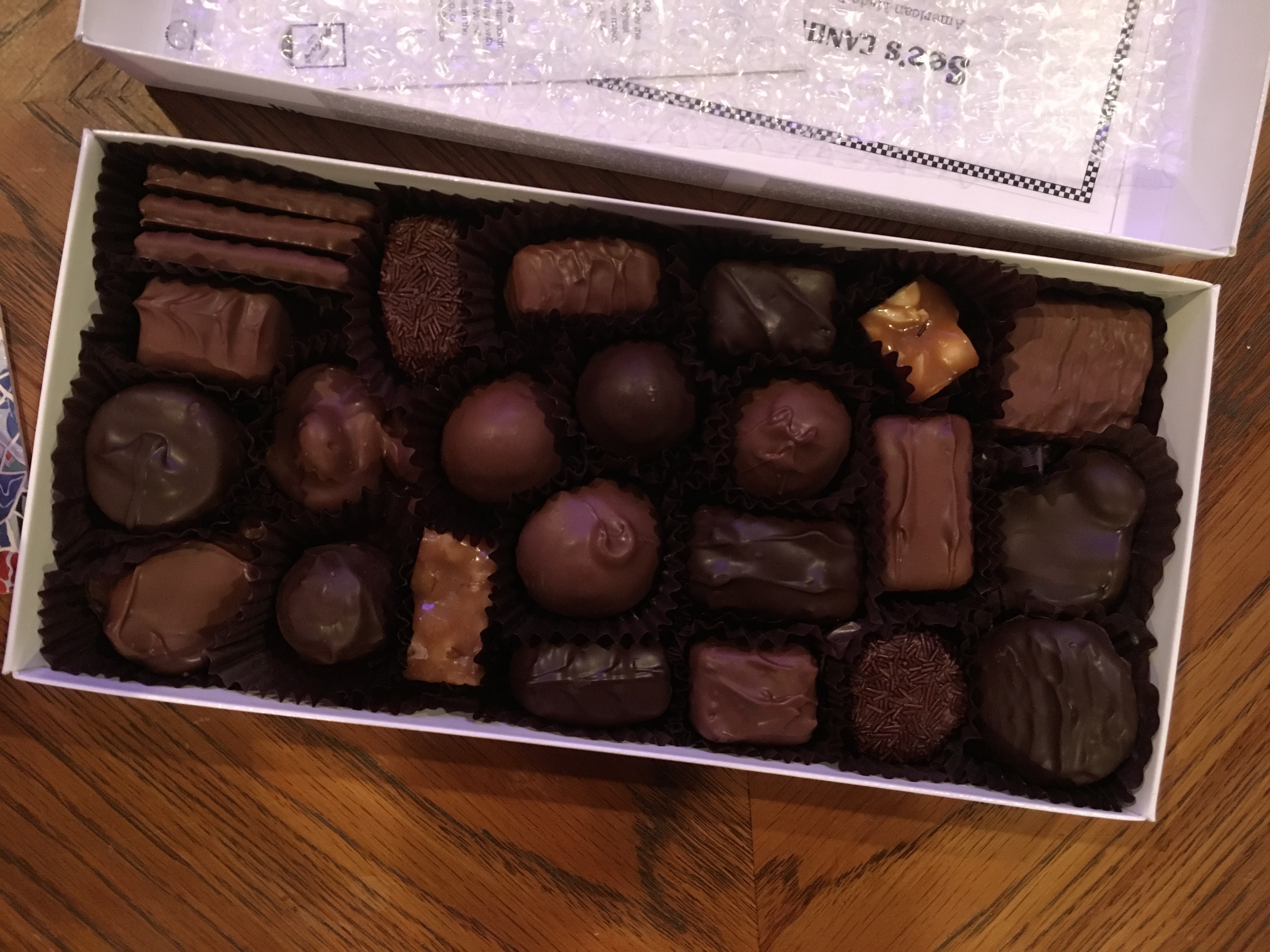 YES.  All the yes.  Just me and a box of chocolates…and housework…you know checking things off my to do list gives me such joy.  And cleaning.  So as soon as the kids were in bed I got down to business.  I got a good night's sleep too because this little one was feeling much better!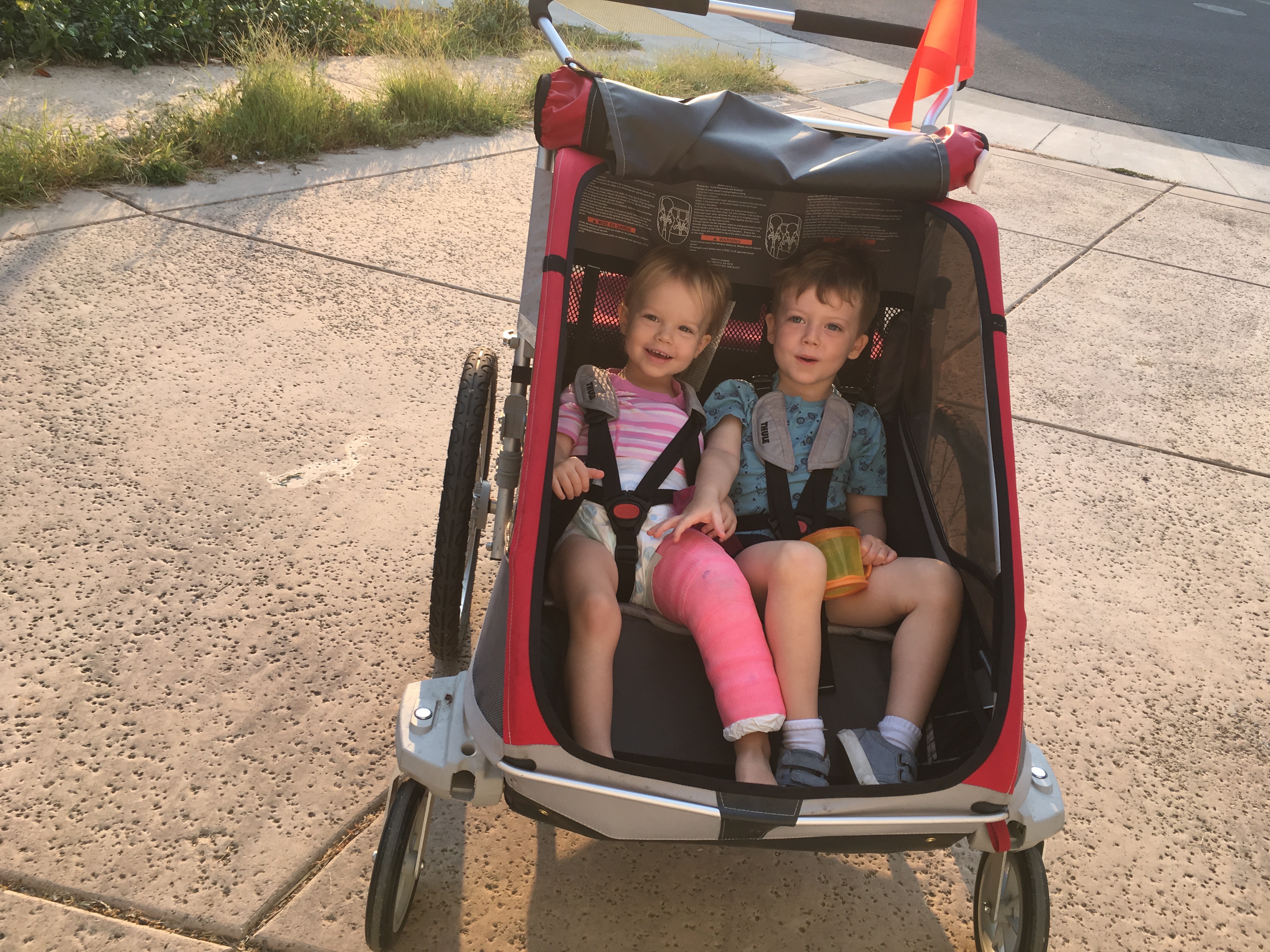 We went on a jog first thing in the morning and by the time I got back it was already 85 degrees.  At 7 am!!!  I was so sweaty.  That cast adds extra weight for sure.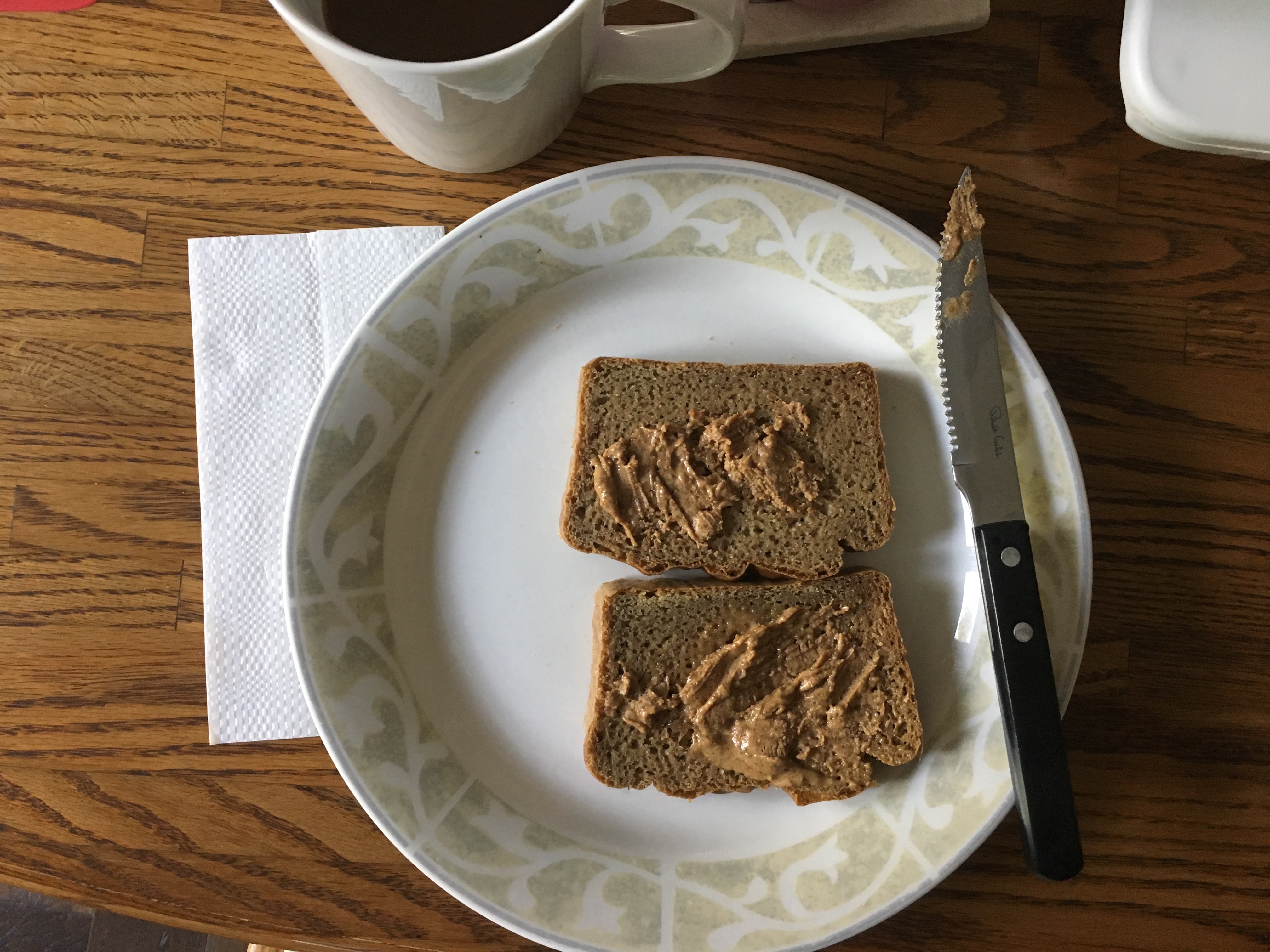 Breakfast: blender bread with (not enough) almond butter.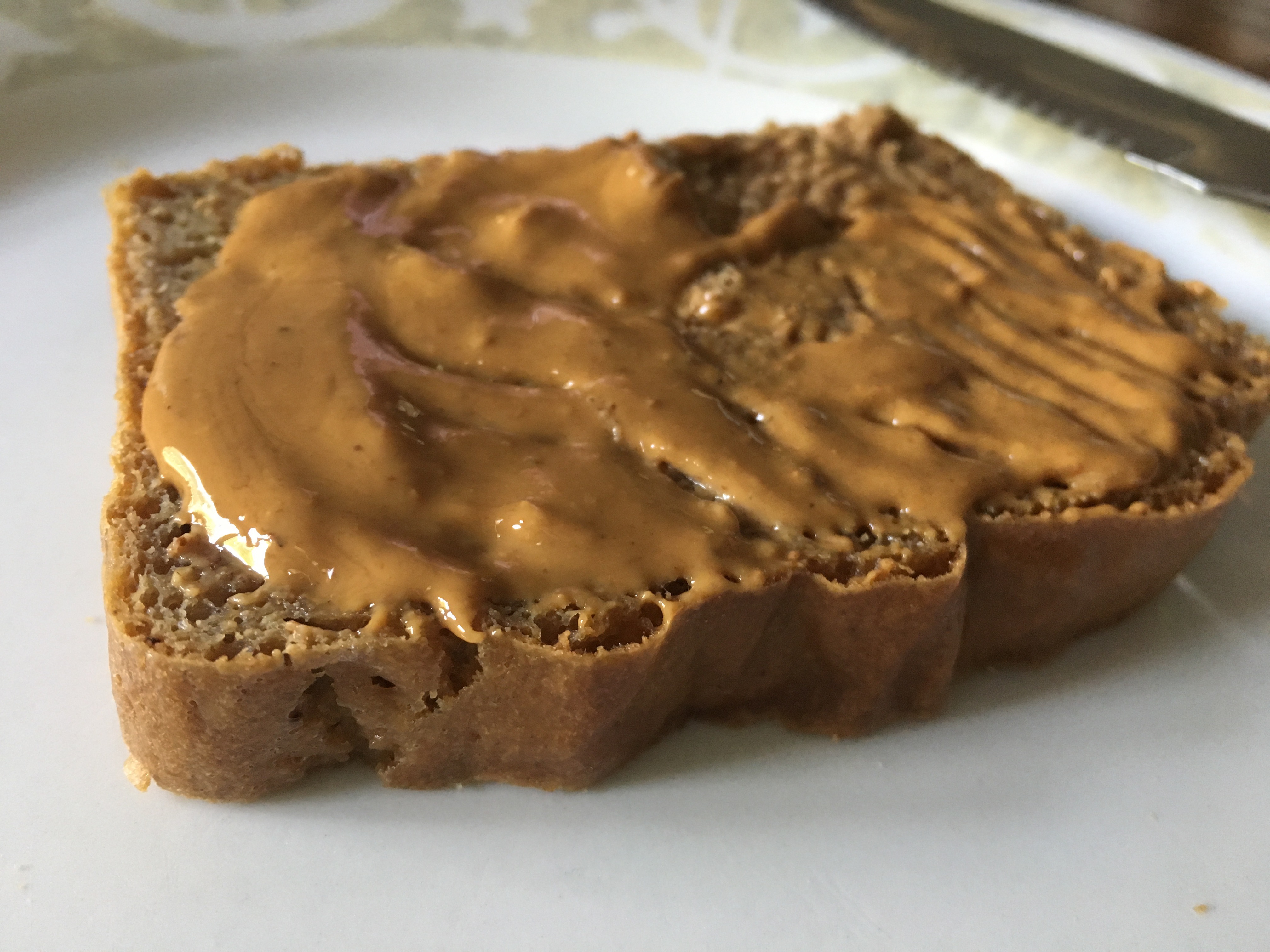 Which I fixed for the second slice.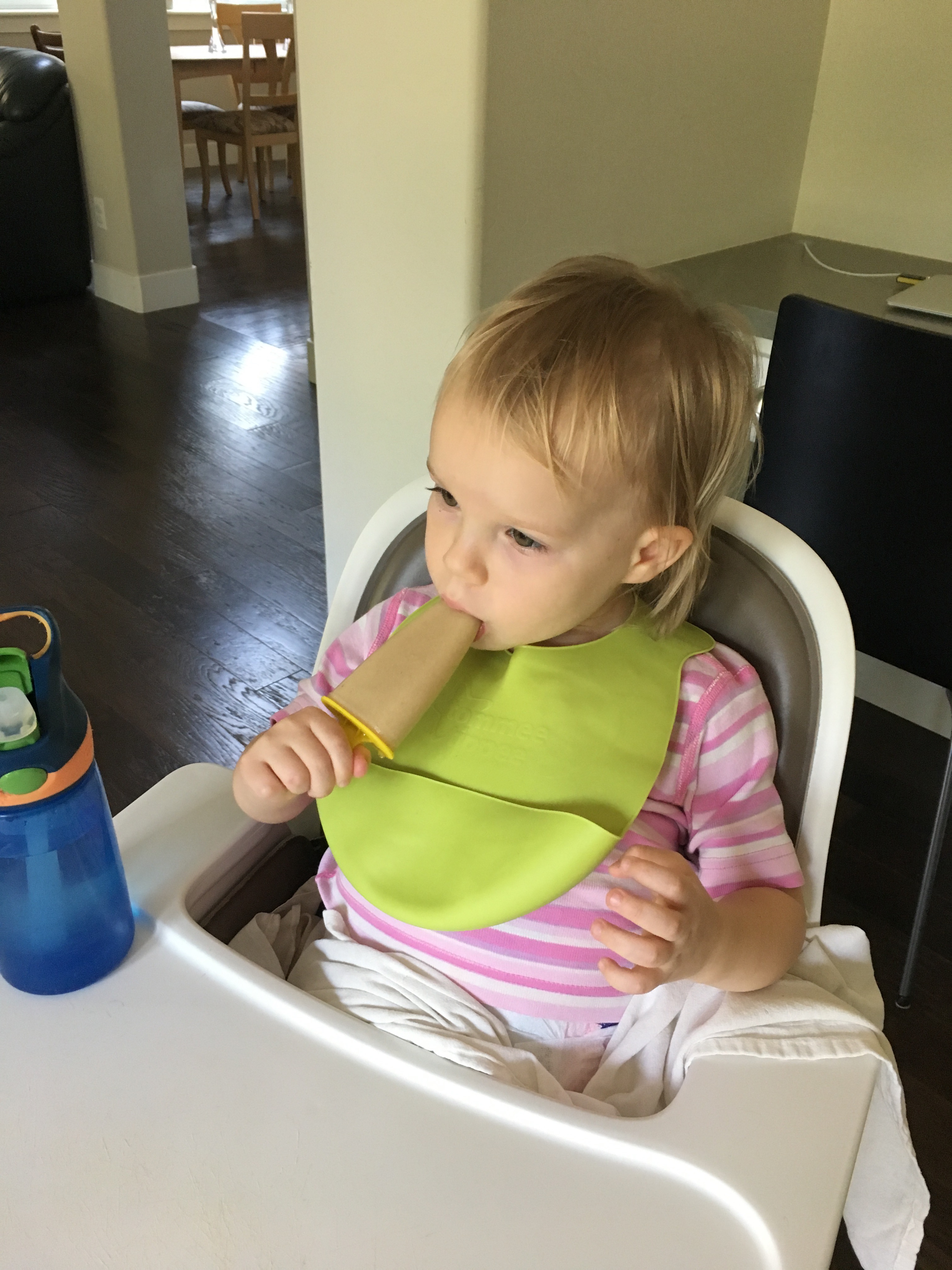 Popsicles and oatmeal for my patient.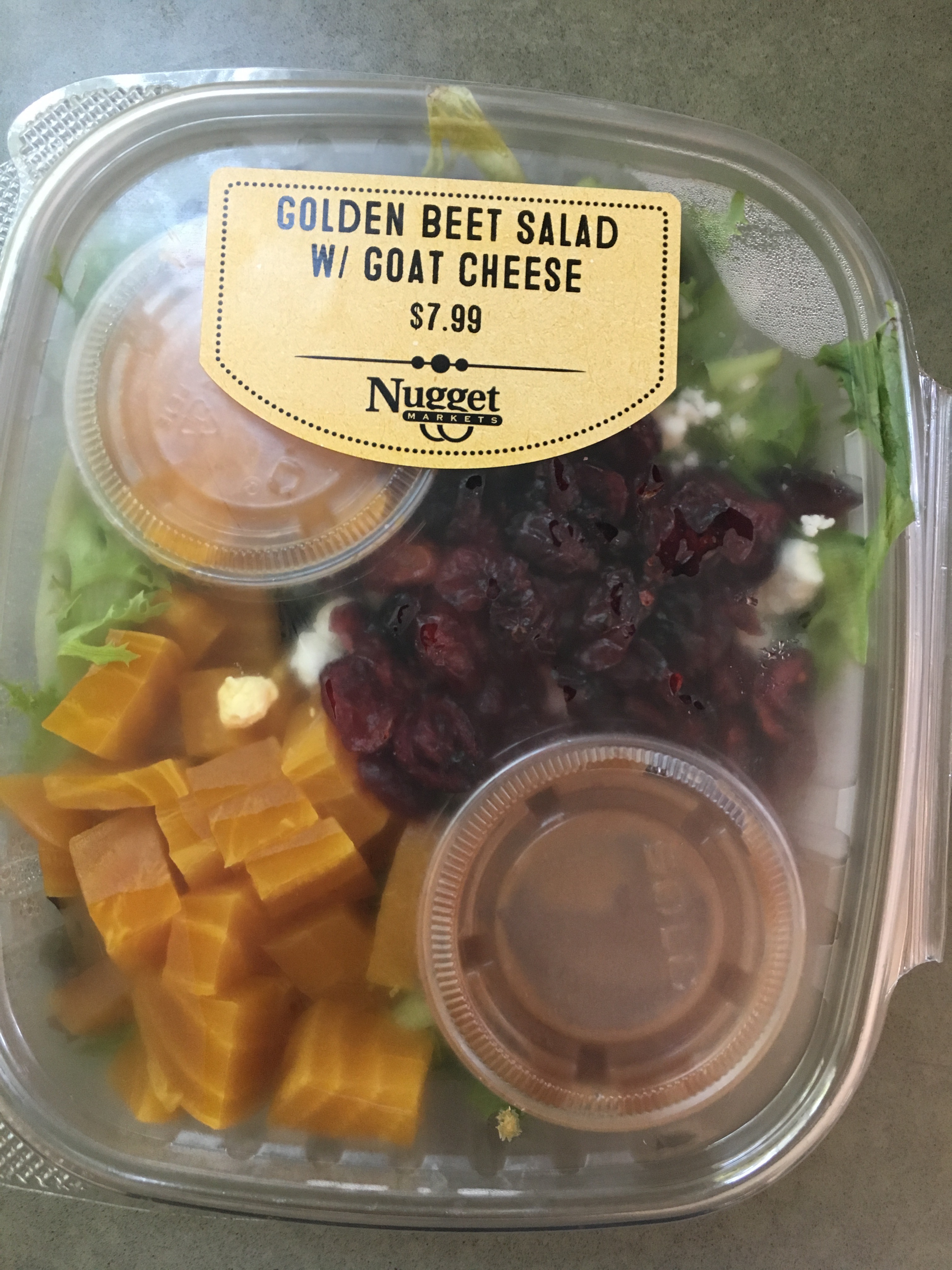 Was very excited to try this one.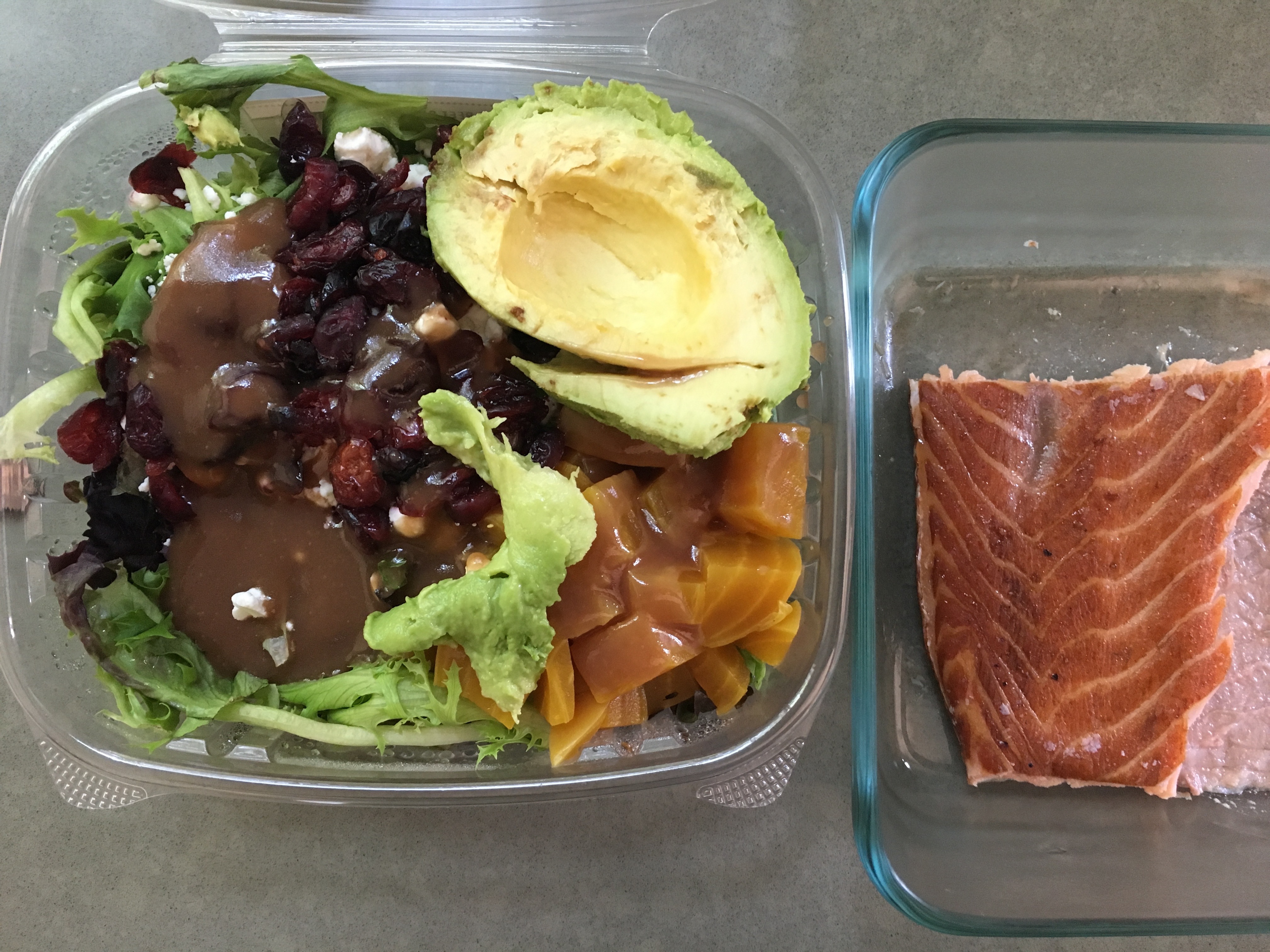 The dressing was really good.  I love Nugget's house made dressings and always ponder buying them, but then can't pull the trigger because I think I could easily make them on my own.  But then I don't.  The balsamic is so perfectly tangy and sweet. I added avo and smoked salmon and it was such a perfect lunch.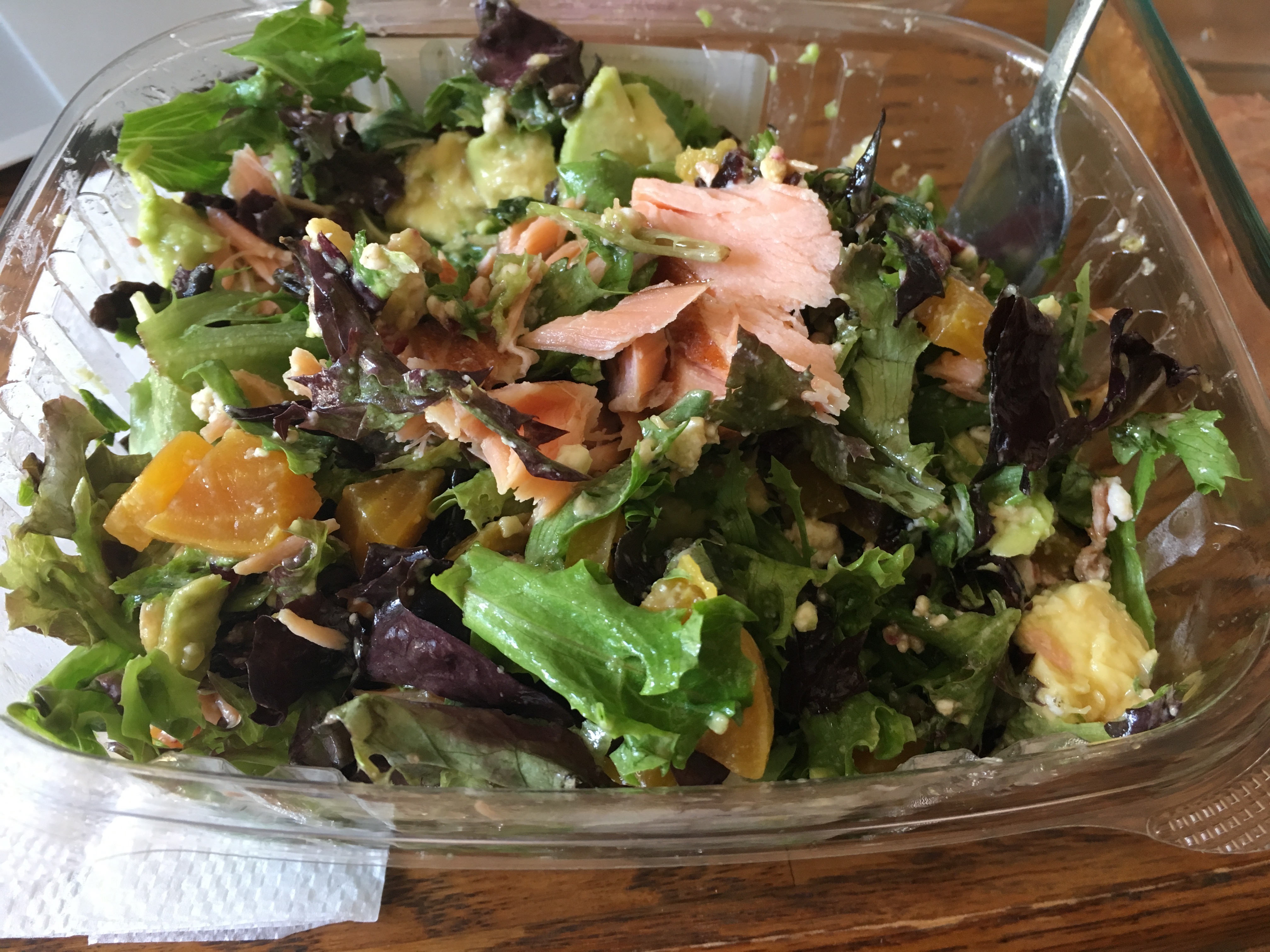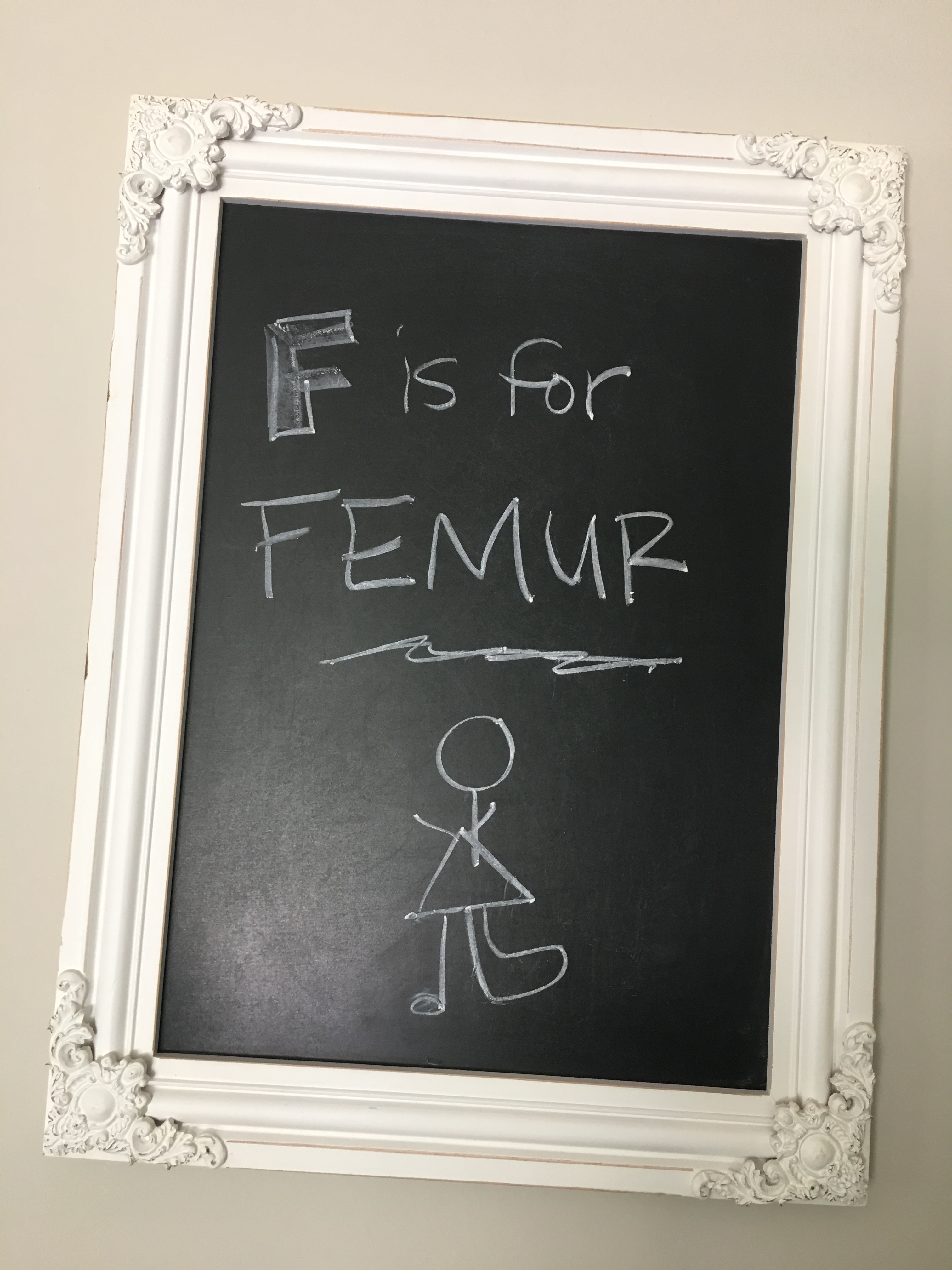 In the same order as the beading kit I mentioned in my last post, I ordered Operation.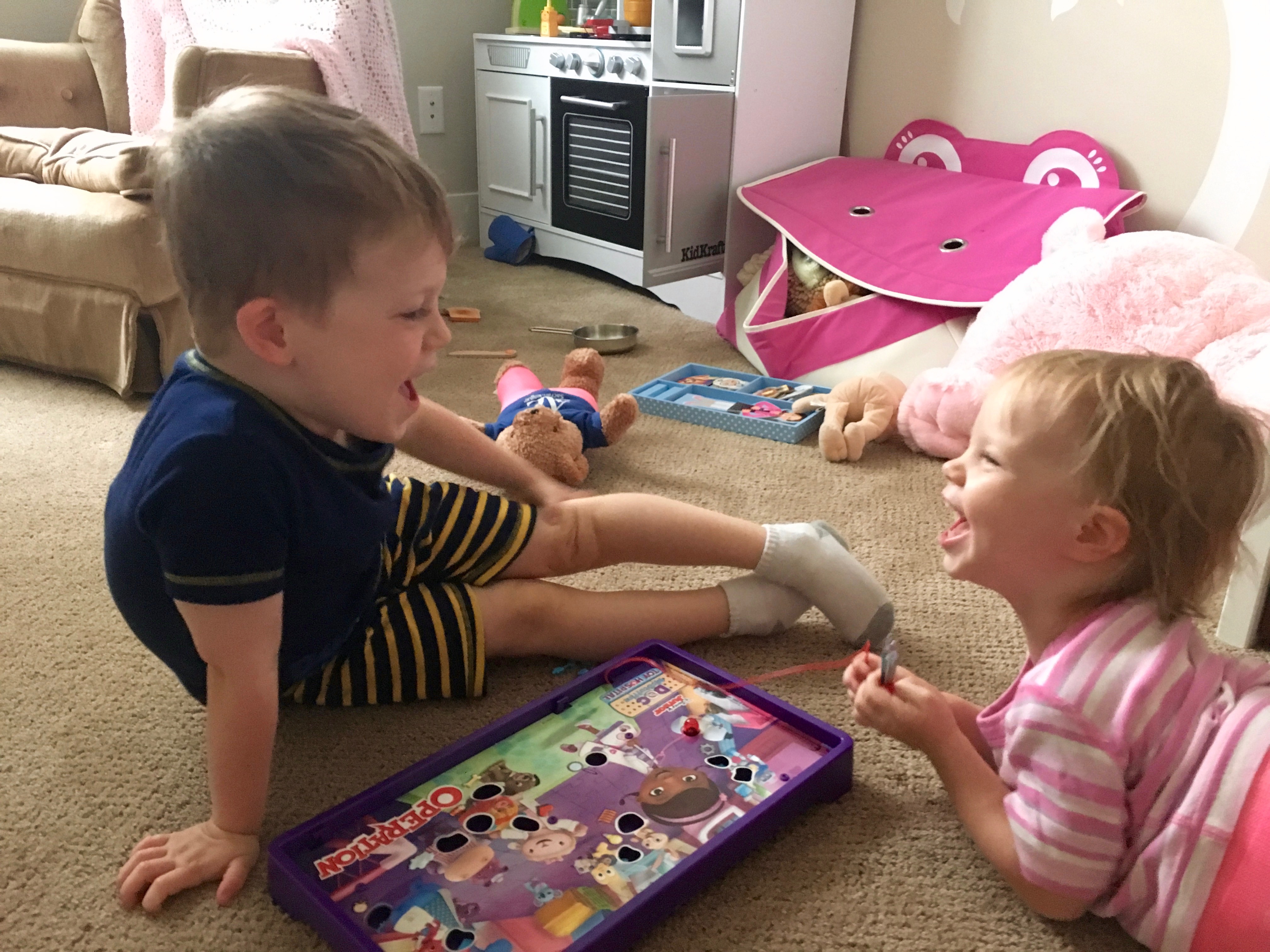 I had no idea it would be such a hit!  I have a bunch of goodies hiding under my bed and each day I get something new out to surprise them.  After the success of Hoot Owl Hoot (which I totally recommend) I decided I should get more kid board games, and settled on this one.  If you have other kid games that you recommend please leave them in the comments.  They are hitting the age where they are going to be super fun.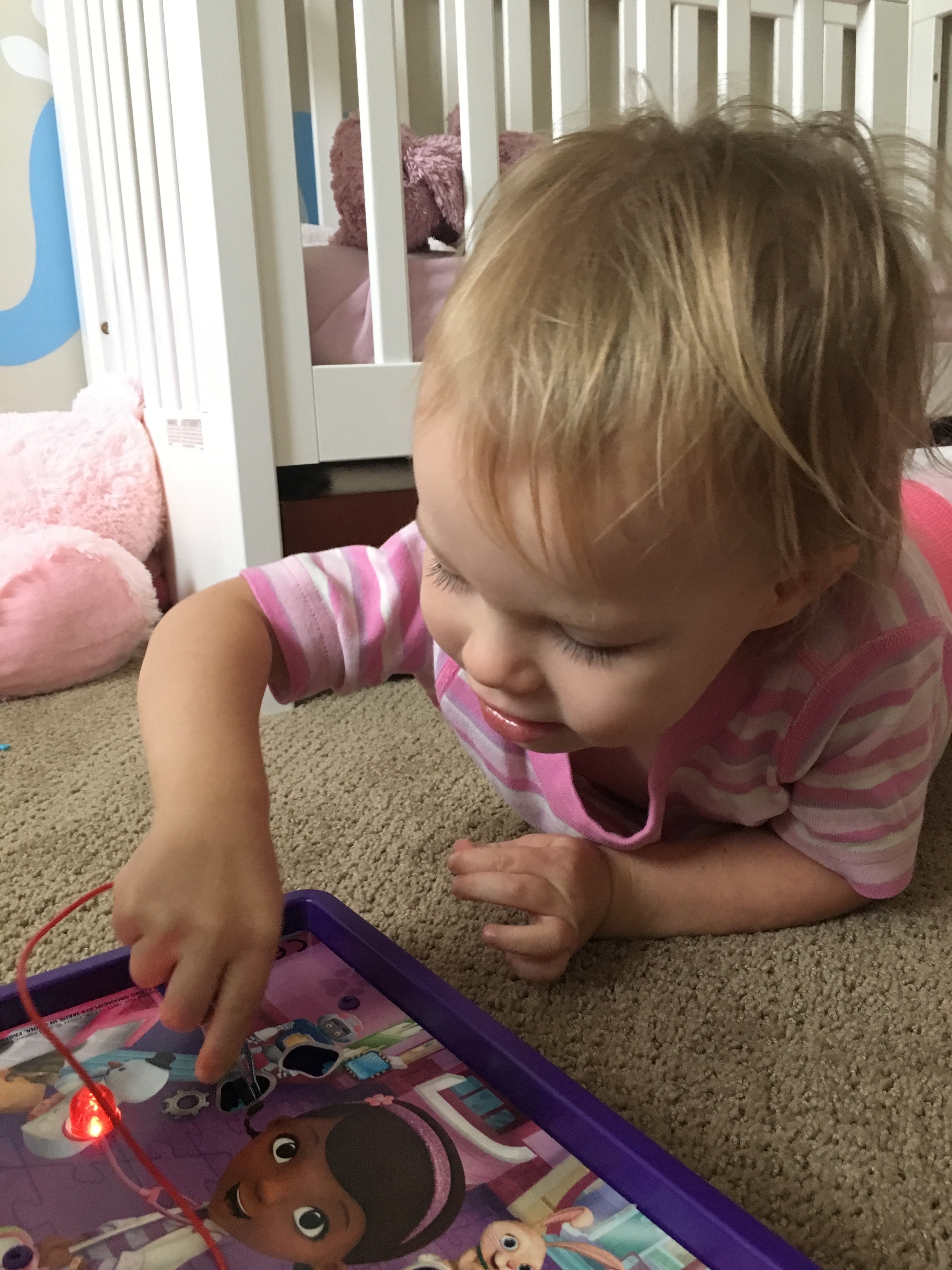 Smiles from her.  Finally.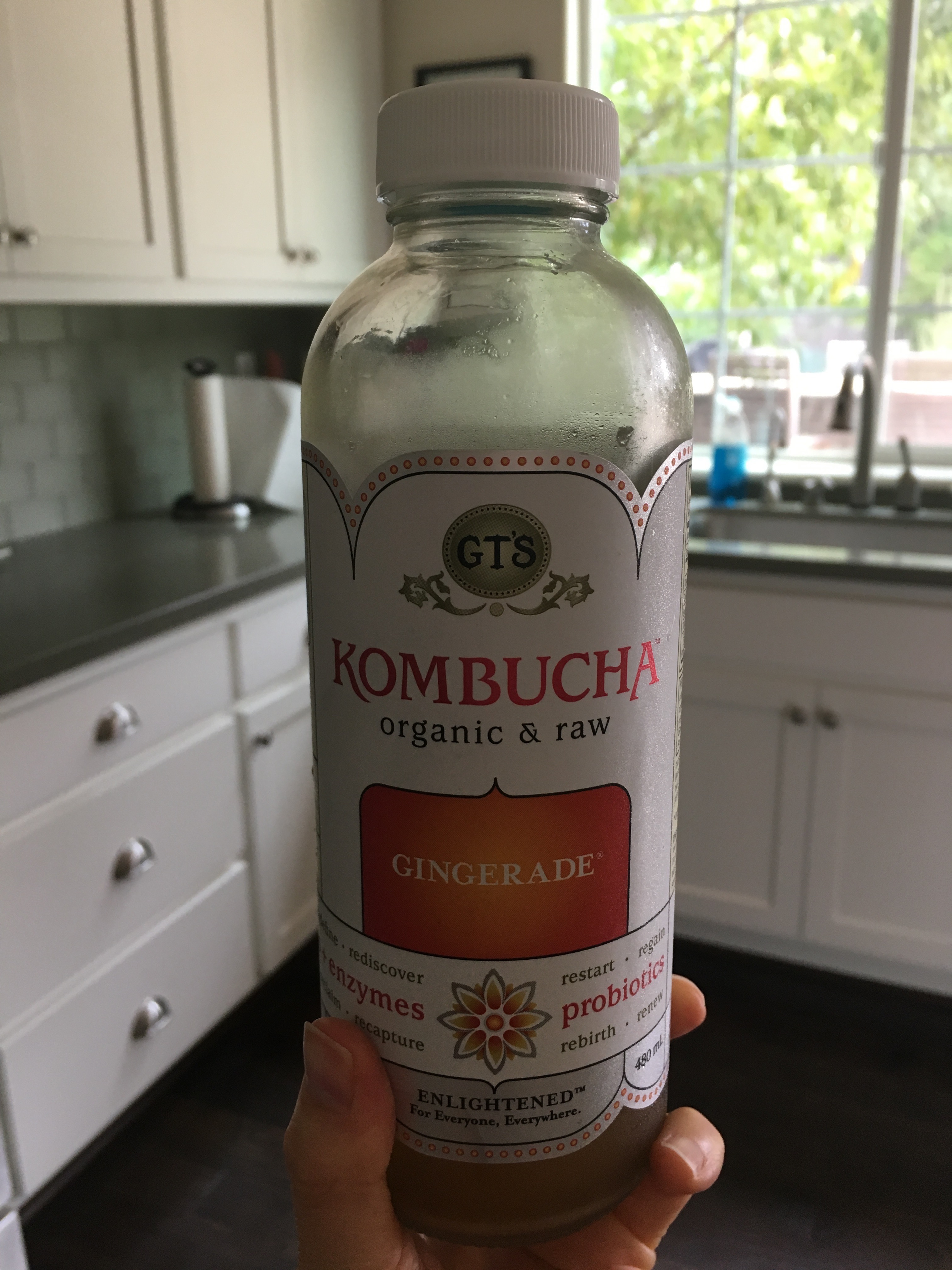 Afternoon treat for me, too.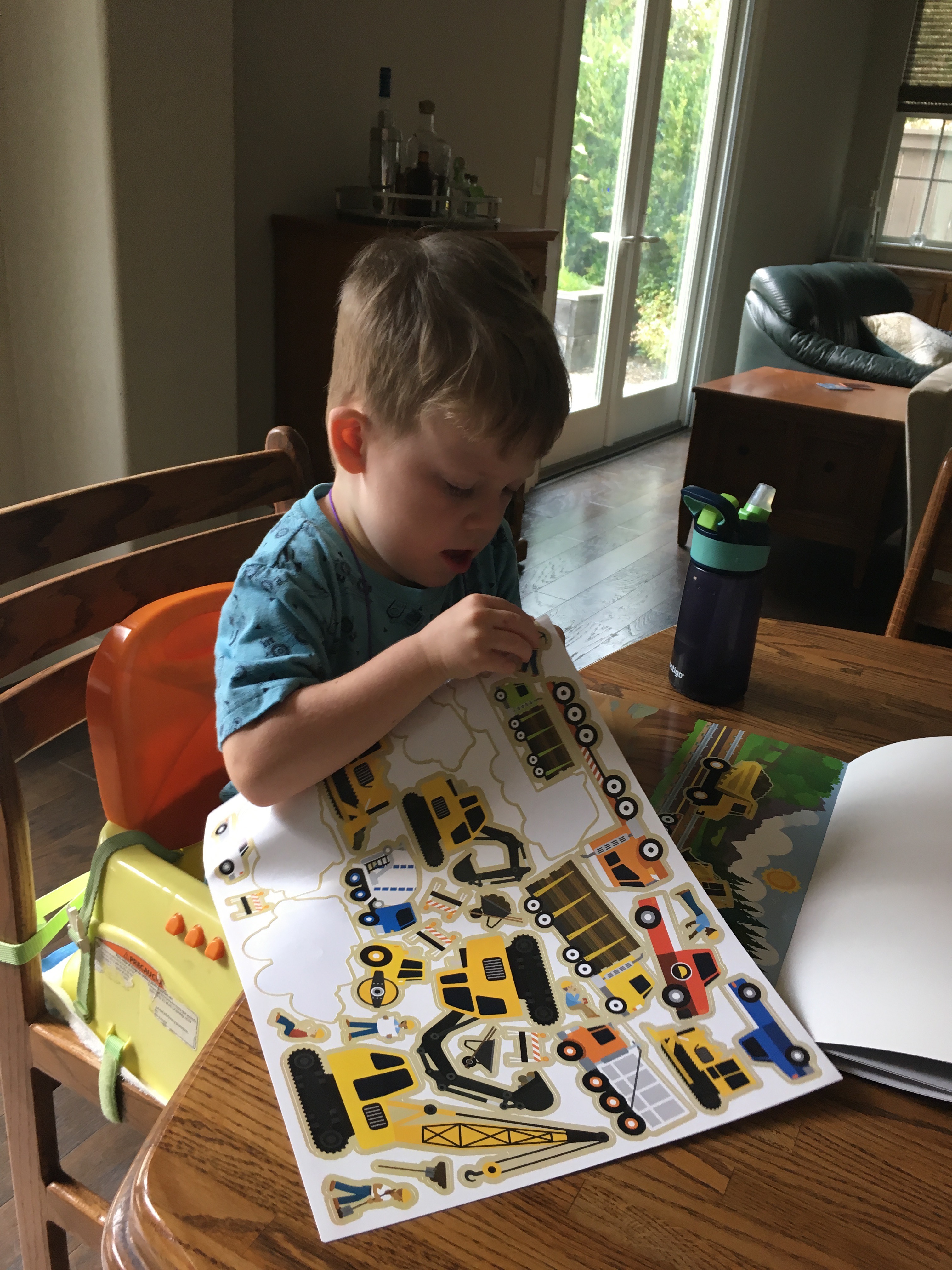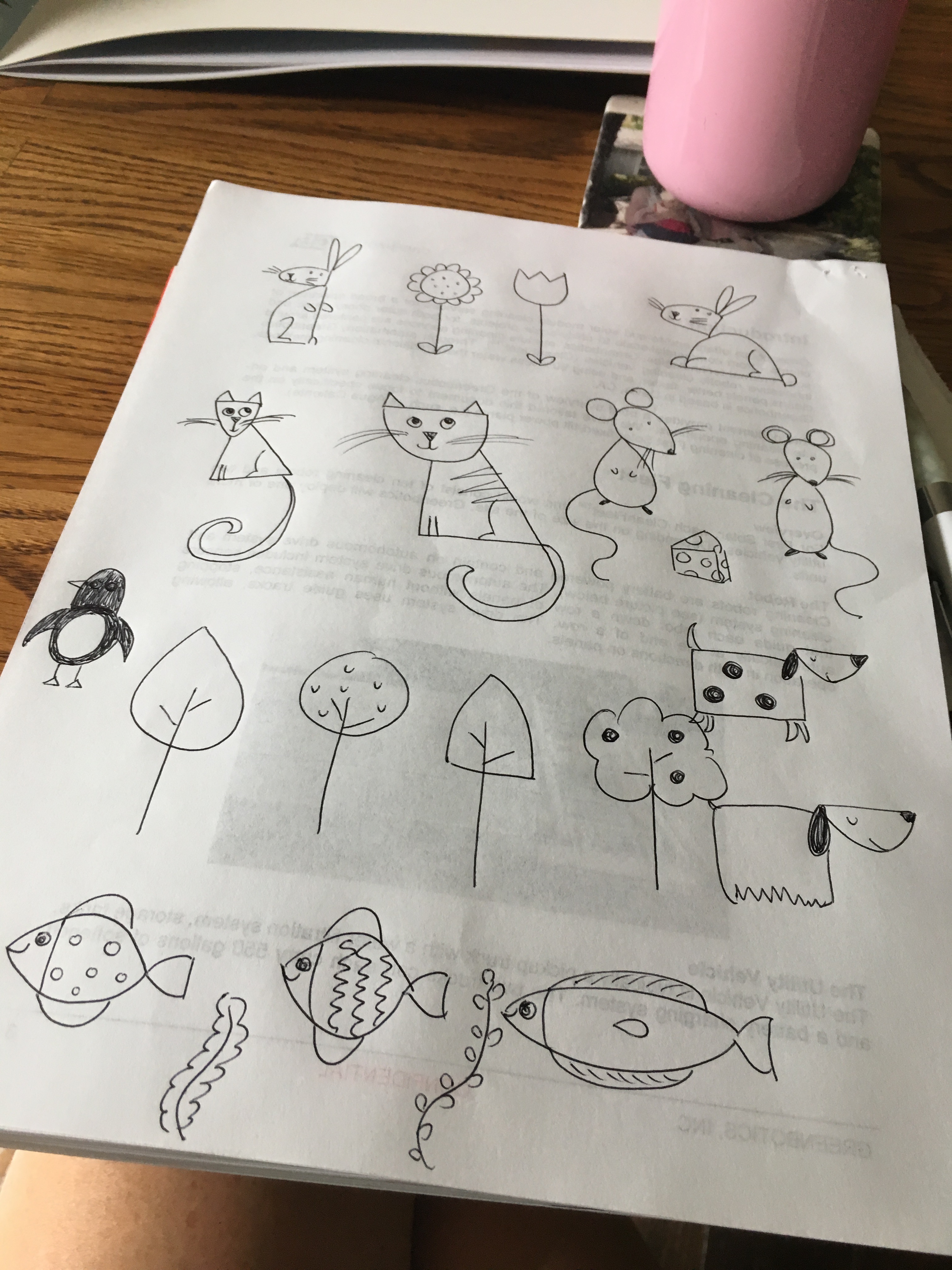 I got into the step by step drawing book too. Meanwhile, the kids were working on these reusable sticker pages, which they LOVE. A reader brought these to my attention and I am so glad she did because they have been such a hit…occupying P for HOURS on end.  No joke, he asks to play with them all day long now and it has become his preferred post-dose activity that keeps him nice and calm. His mind has no limits as he sits there making up scenarios (that he calls "stories"). He doesn't stop talking the whole time either and it doesn't even matter if I'm listening or not (I think he prefers that I'm not, to be honest, although it's not like he's self conscious – I've been extra conscientious of creating a safe space for him to be as imaginative, silly and creative as his heart desires without any judgement or right/wrong).  All that is to say, I love these little sticker pads!!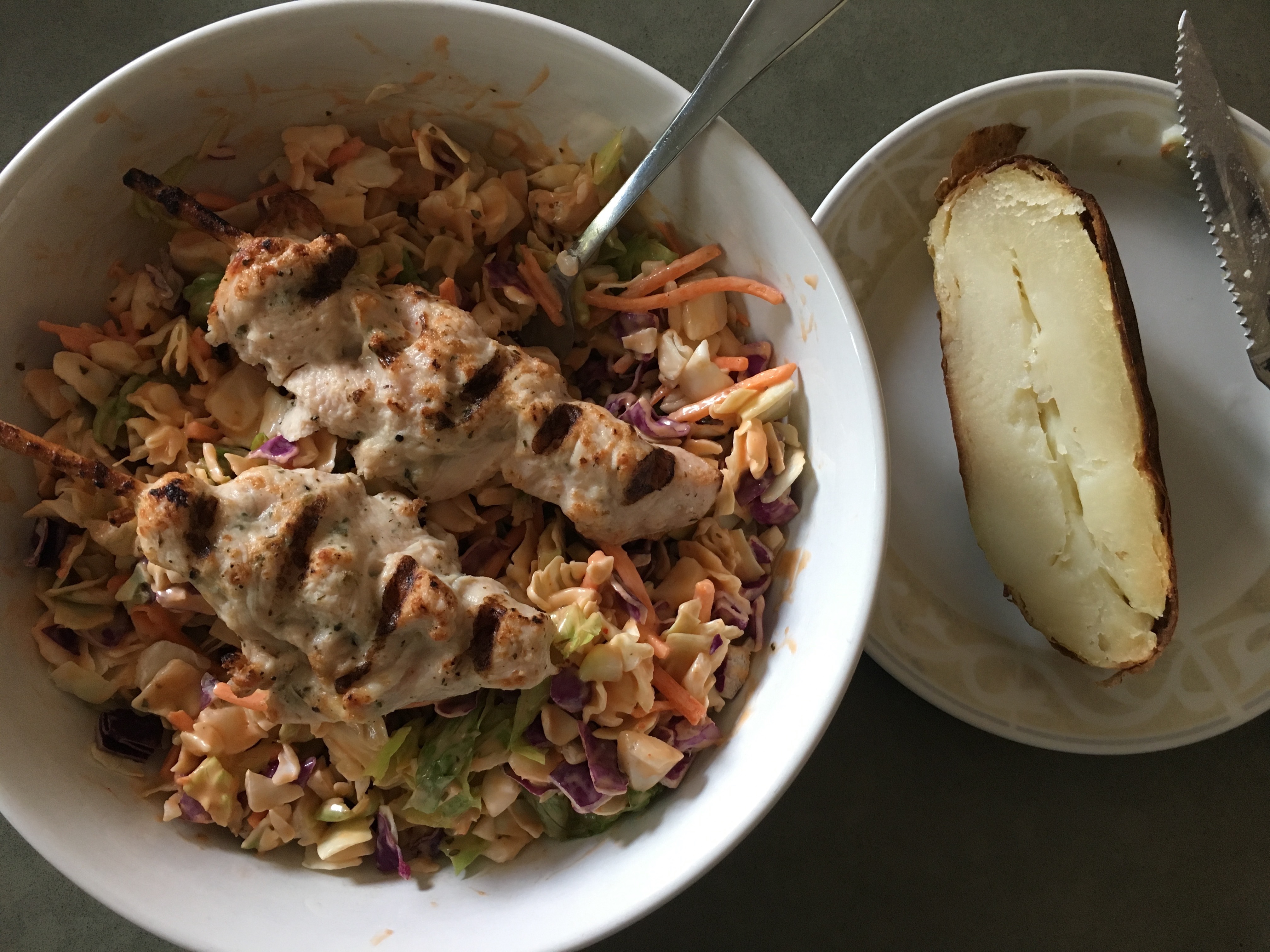 For dinner they had leftovers (I don't remember what he had but she had oatmeal) for dinner and I had a chopped salad with chicken.  And baked potato on the side.  I'm guessing he had the rest of my baked potato with his meal.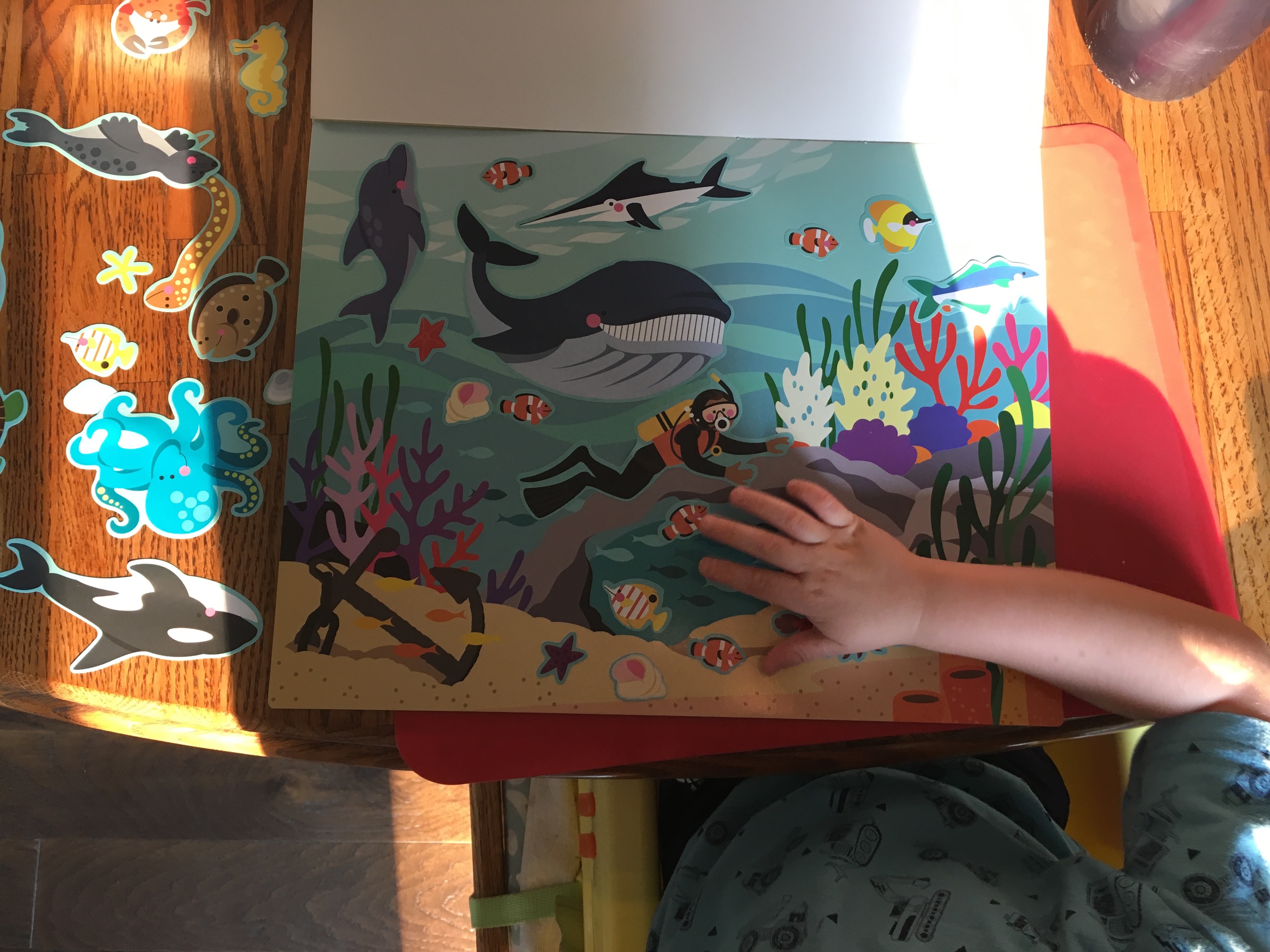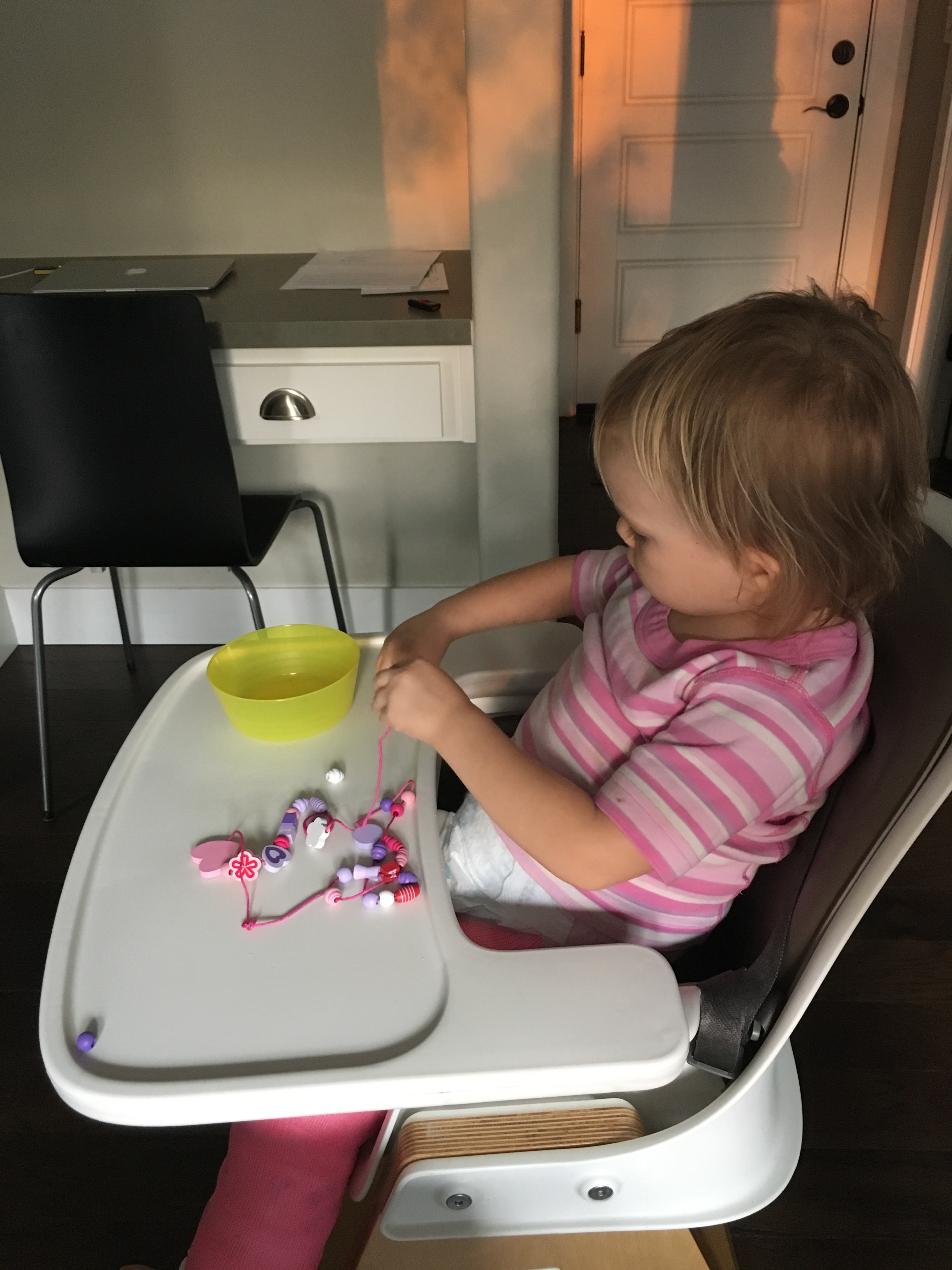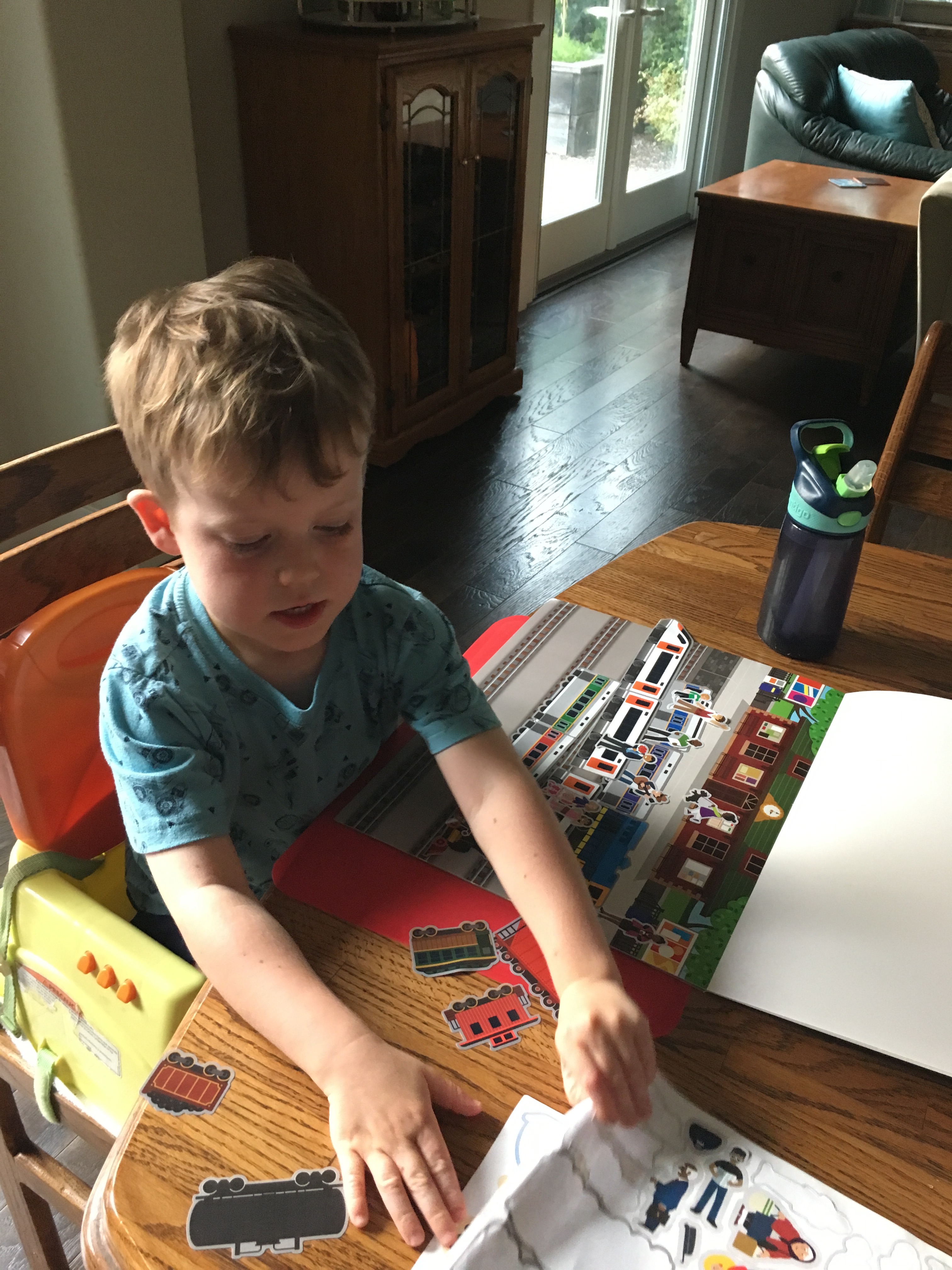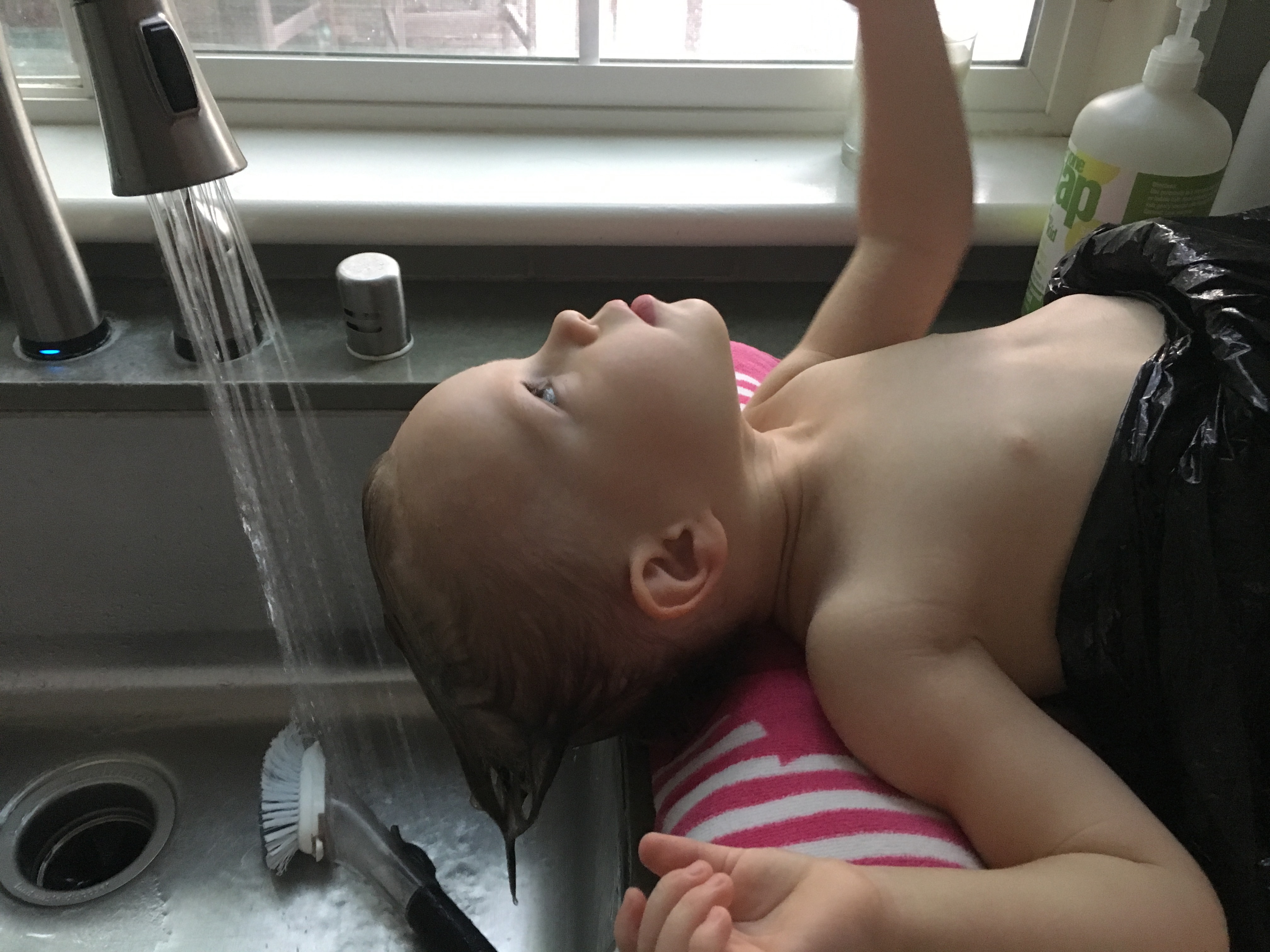 They did more crafting after his dose and then it was time for baths.  We call her's a "silly bath" which has made her think it's a fun activity as opposed to the labor intensive exercise it really is.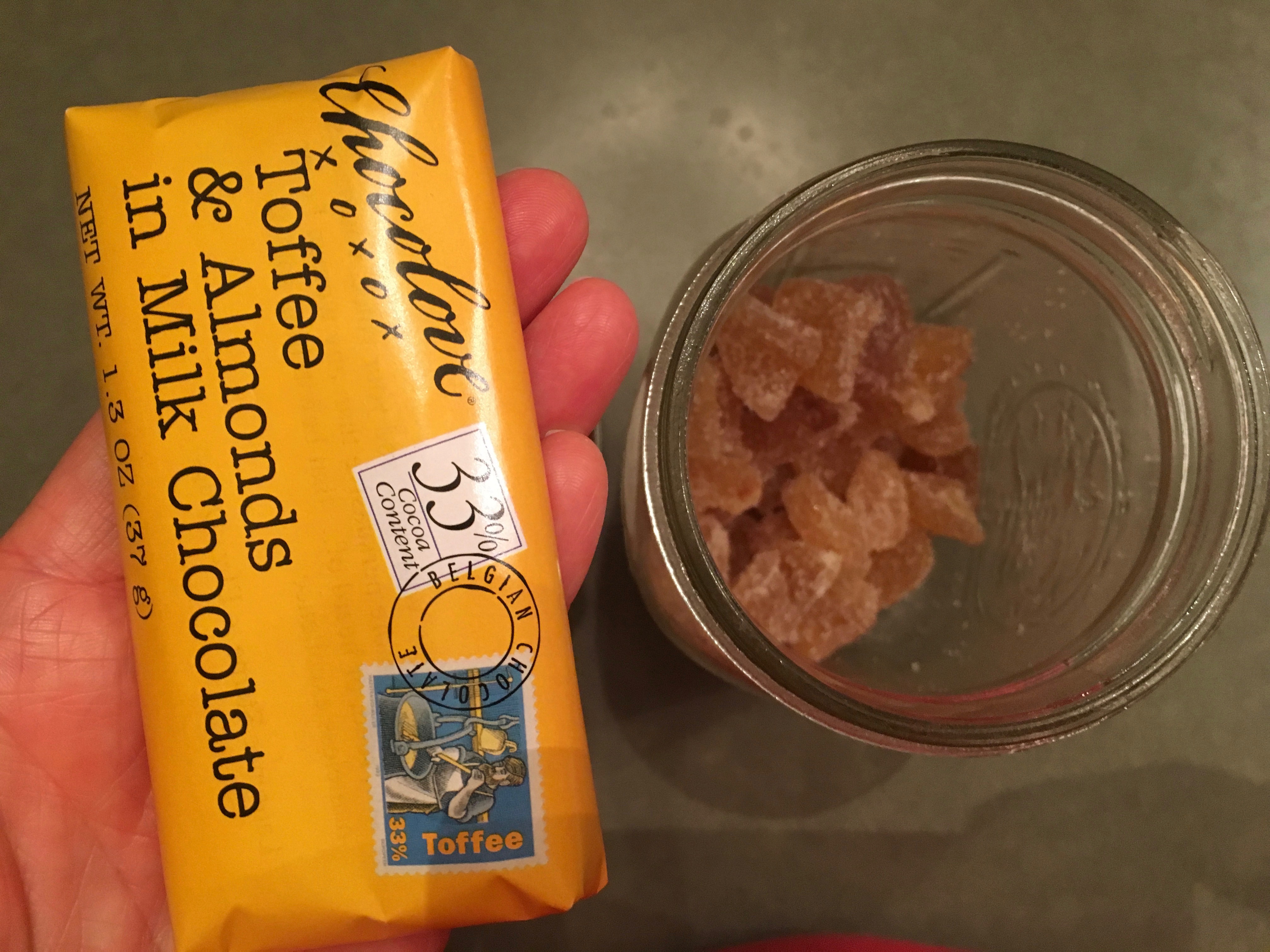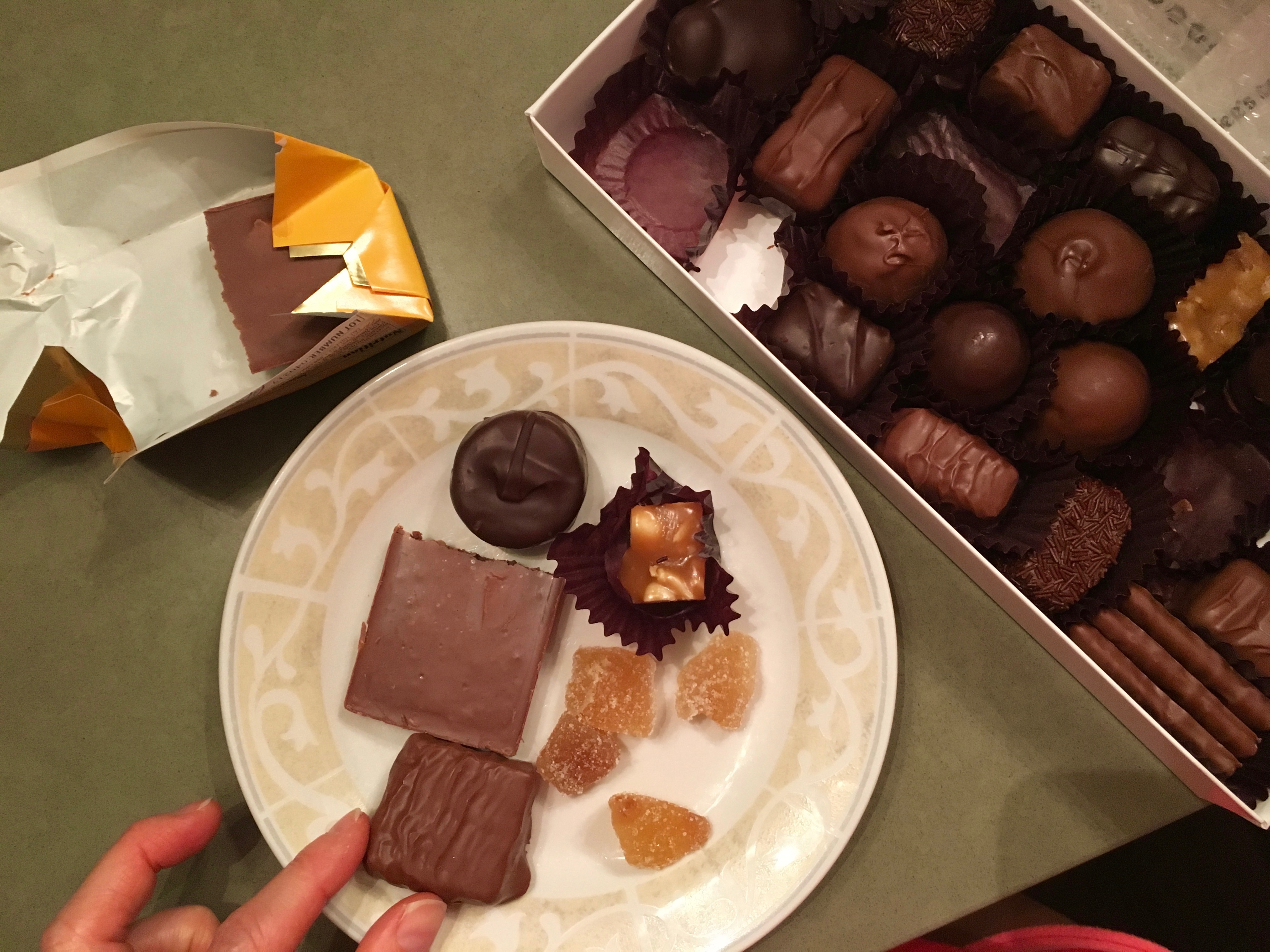 Little bit of this, little bit of that…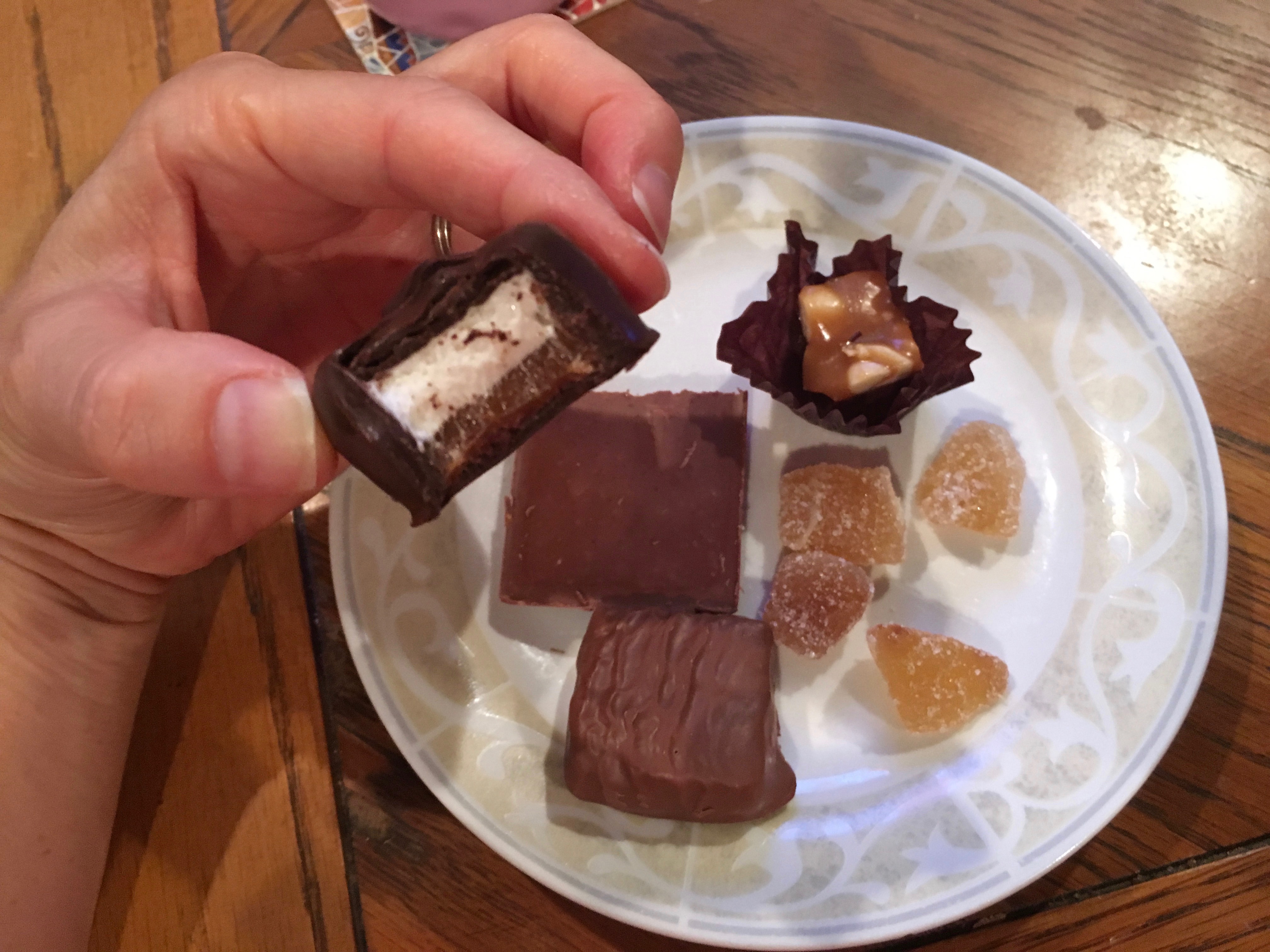 Went back for more candied ginger.  I found some at Nugget by the way. Not in the bulk bins – those were the slivered kind and looked old – but above that section in individual plastic containers.  Chunky little sweet and spicy bites of yum.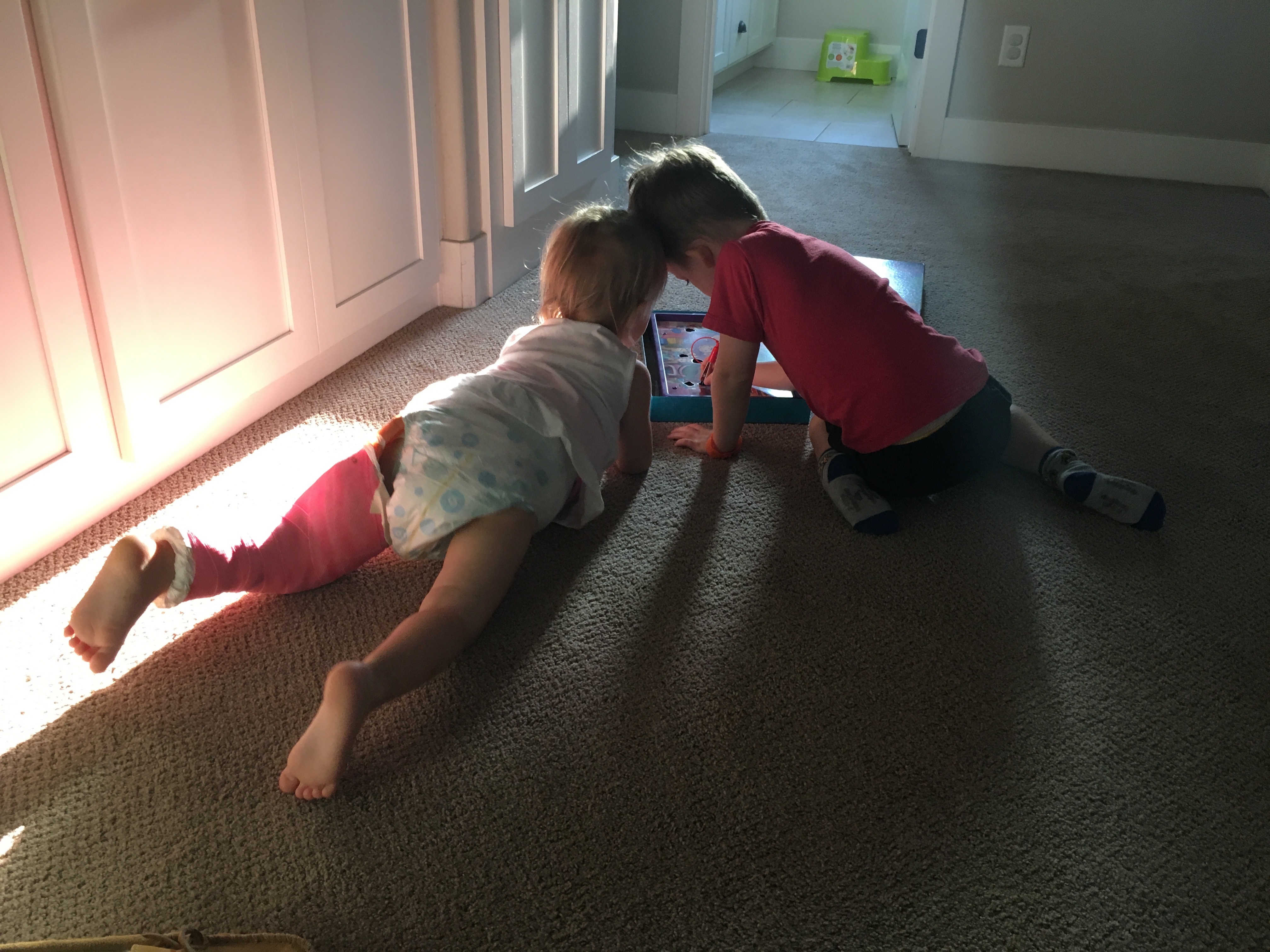 Be still my heart.  These two <3  Can you tell she's feeling better?  It makes a WORLD of difference.  As soon as she starts crawling and climbing (and trying to walk) around I know my girl is back. Much to her dismay, I still kept the reigns excessively tight on her dietary repertoire. At least she's old enough to explain things to.  I don't know how you'd deal with explaining the challenges of a cast and/or a GI bug to a younger kiddo.  All throughout her recovery we have been talking about "once her cast comes off" and as a result she tells us nonstop about how she will get to wear underwear again, and sit on the toilet, and wear skirts, and play on the park, etc etc.  Her list goes on a on.  As does her "when my tummy is better" menu.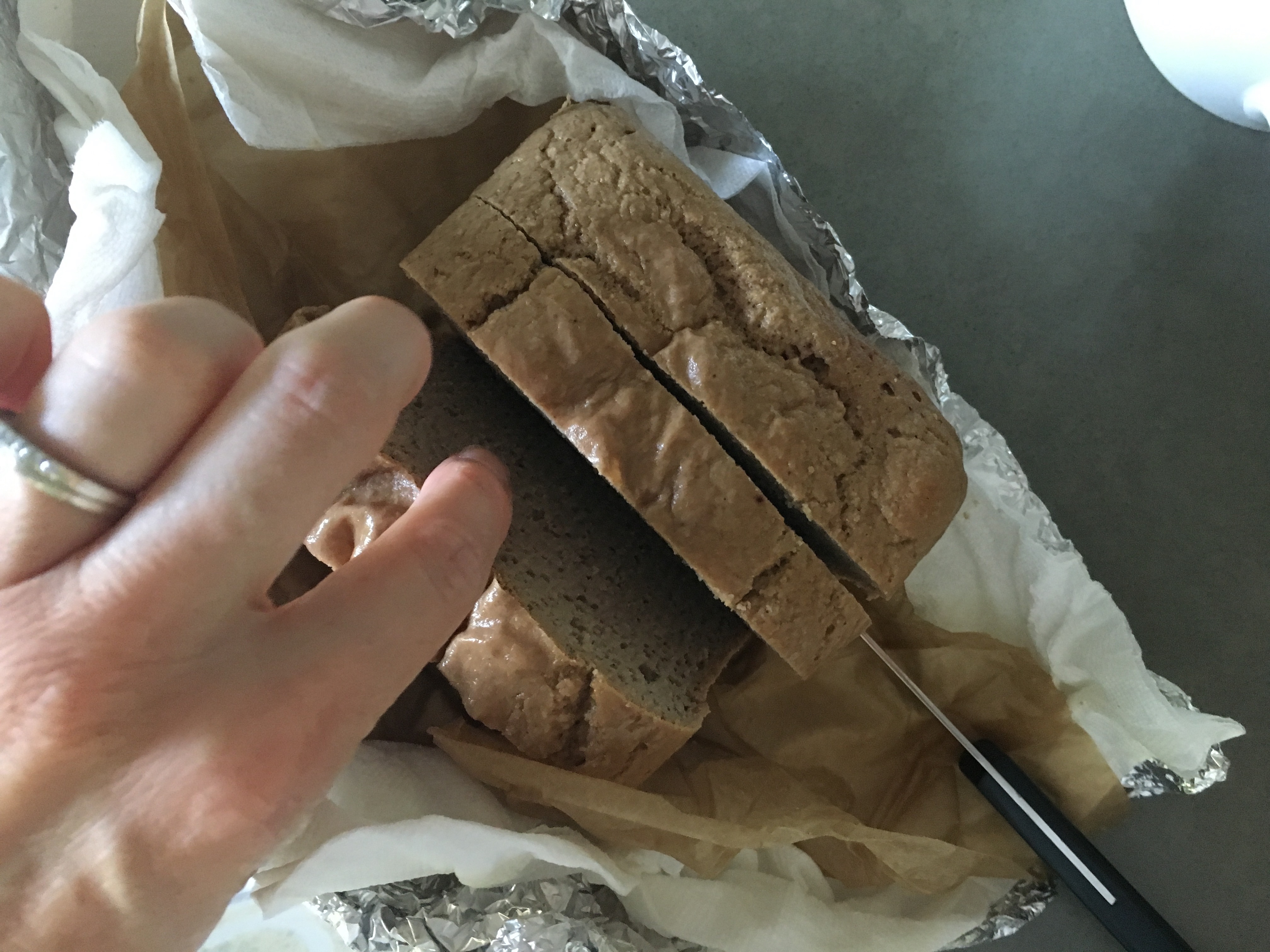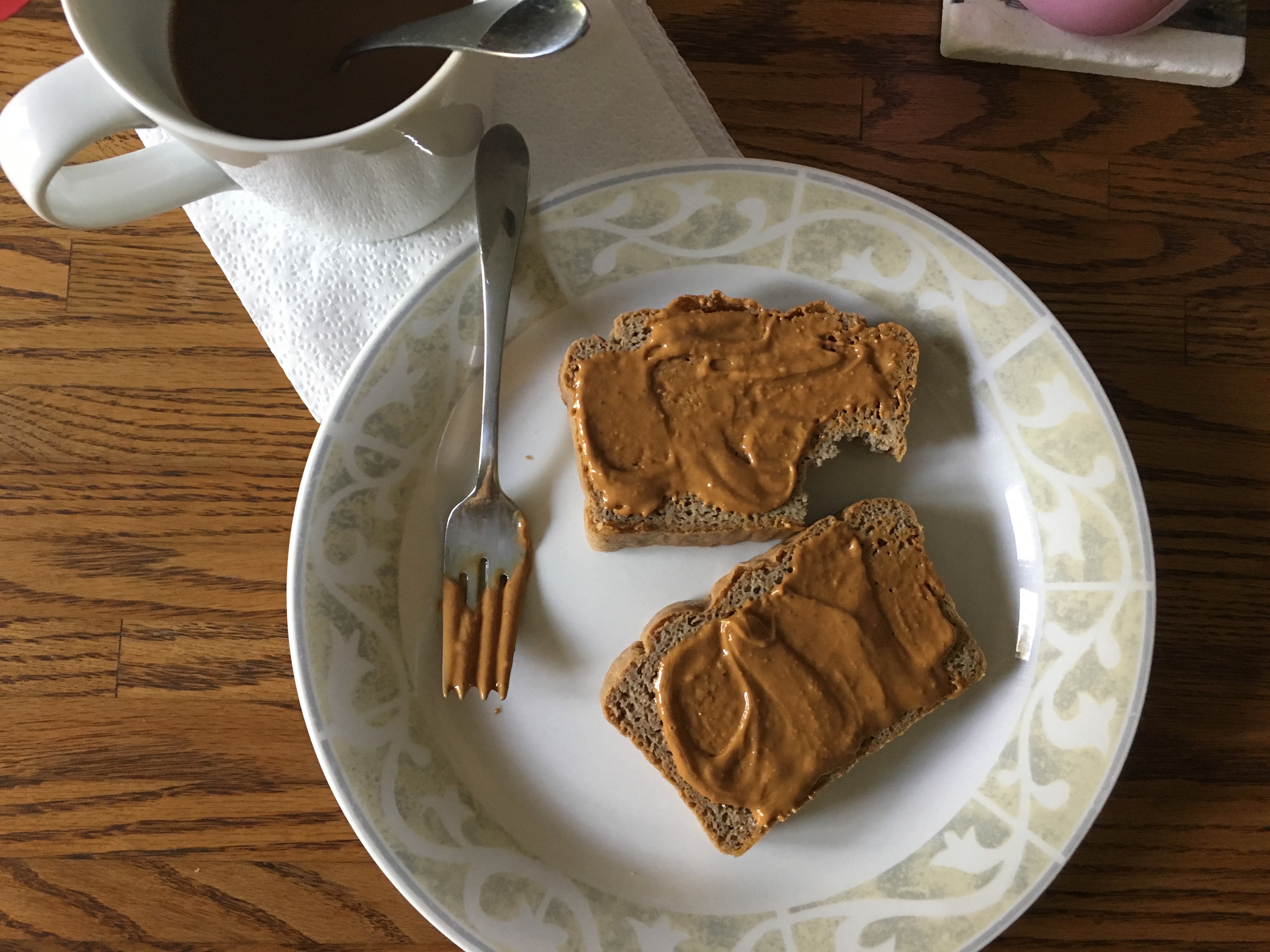 Alllllmost done with the blender bread.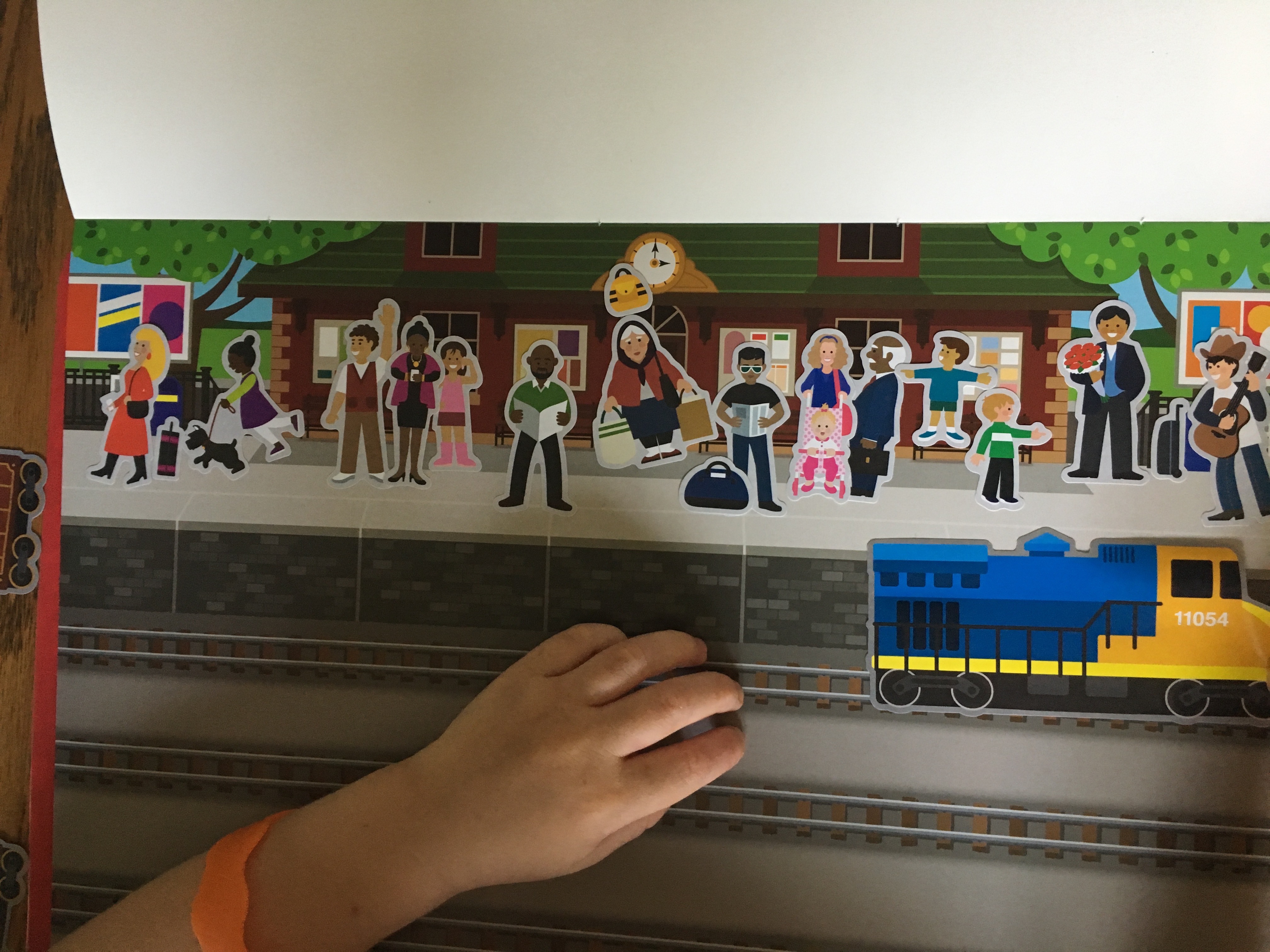 Now that's a full train station platform!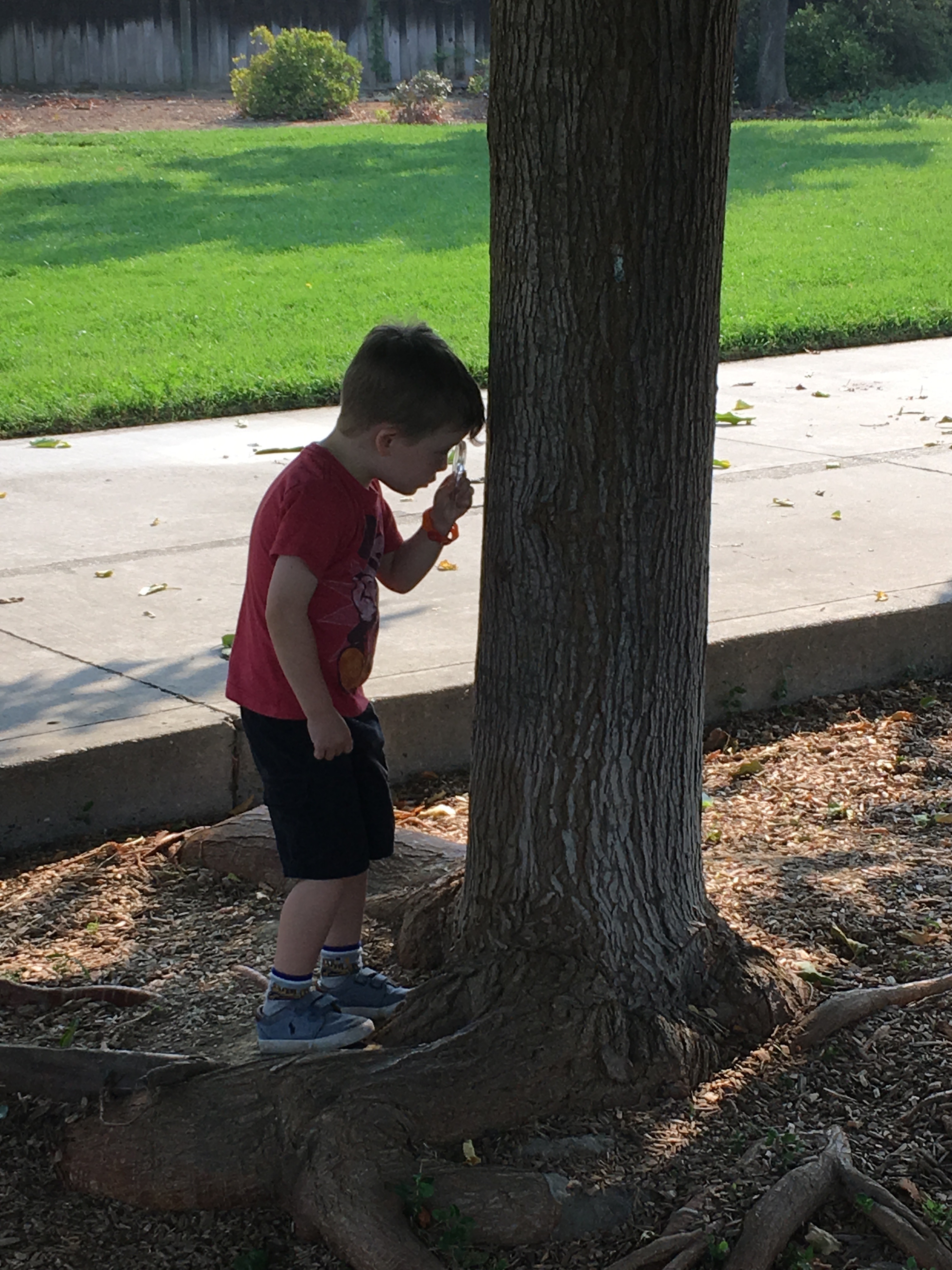 We got out of the house, but didn't venture far…just walked to the park behind our house where we met friends who live equally close in the other direction. We brought magnifying glasses for everyone and they explored and made campfires and searched for bugs and did who knows what else while I talked to their dad.  Socialization for the win!  V was sooo frustrated by her limitations.  I had to nearly crawl into a bush "fort" to appease her desire to join in at one point, but sadly, she had to settle for me carrying her around or playing with cars and balloons in the BOB stroller. She wants to crawl all over, but I am not ready to get her cast super disgusting with so much time remaining.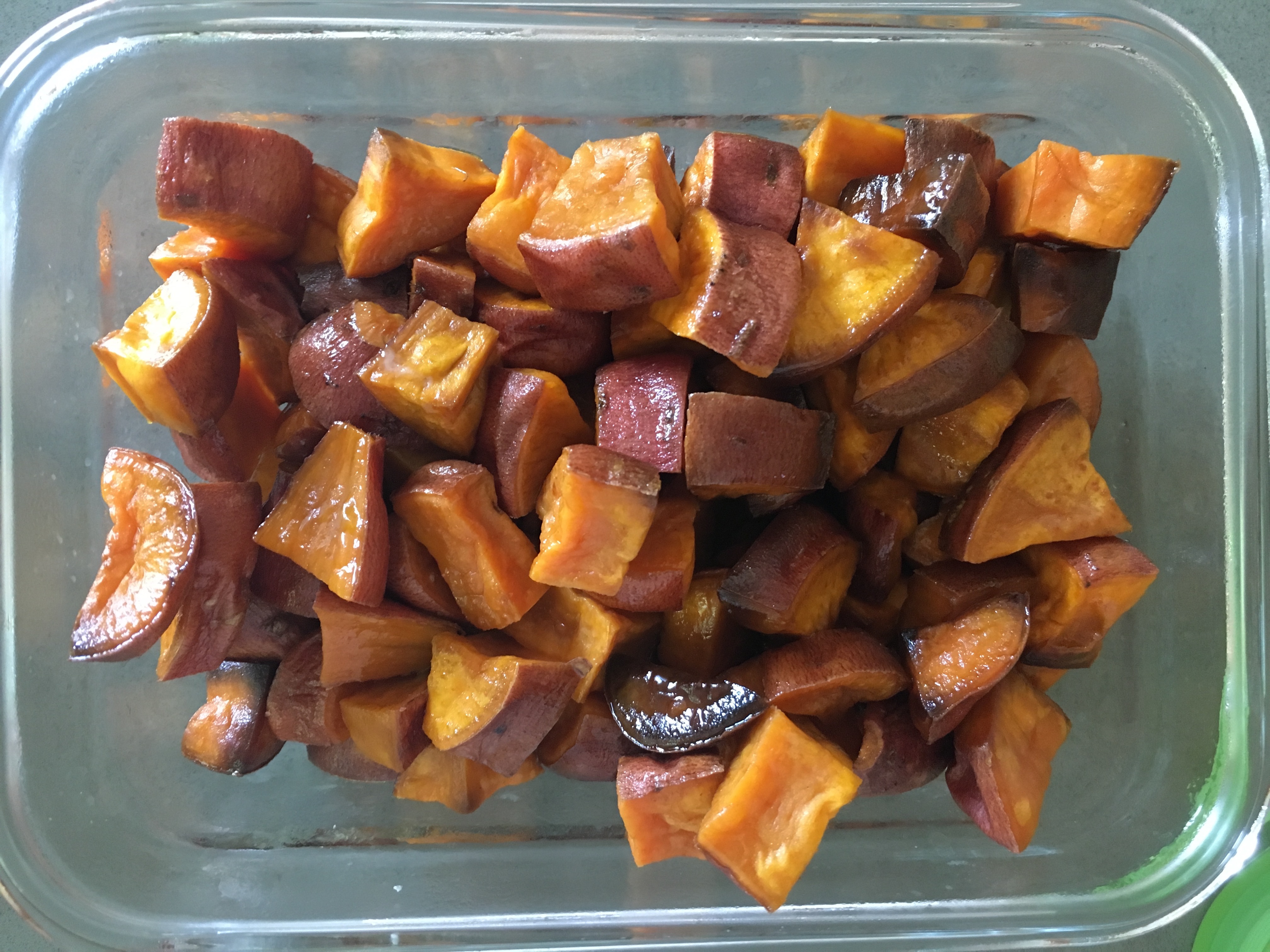 Roasted potatoes and hard boiled eggs were the first new food I added to her diet and she was thrilled with the diversity.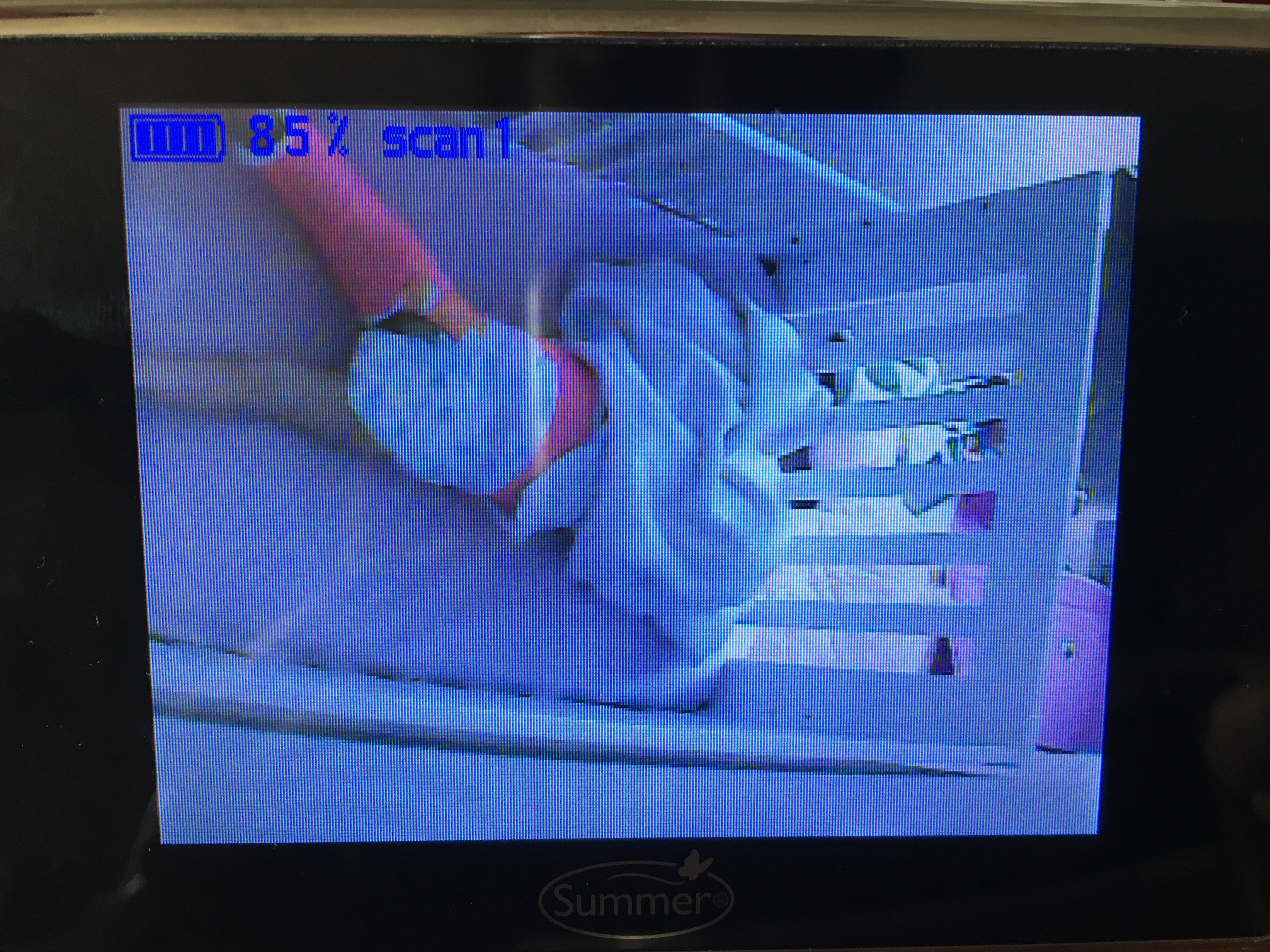 And then she went right to sleep.  NOT.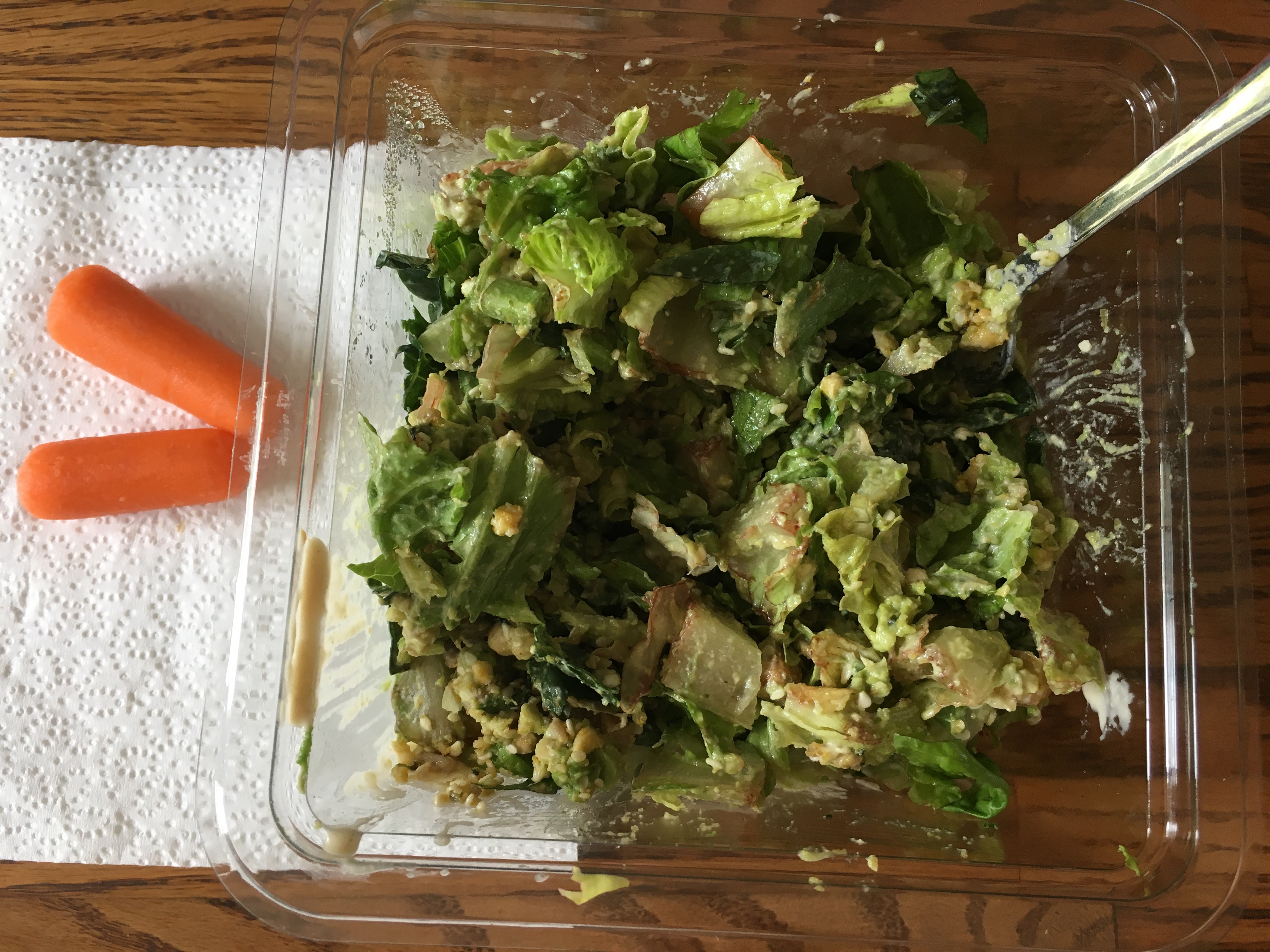 For lunch I made the Caesar de mis suenos.  AKA urban remedy's chickpea Caesar. With half an avocado and carrots on the side.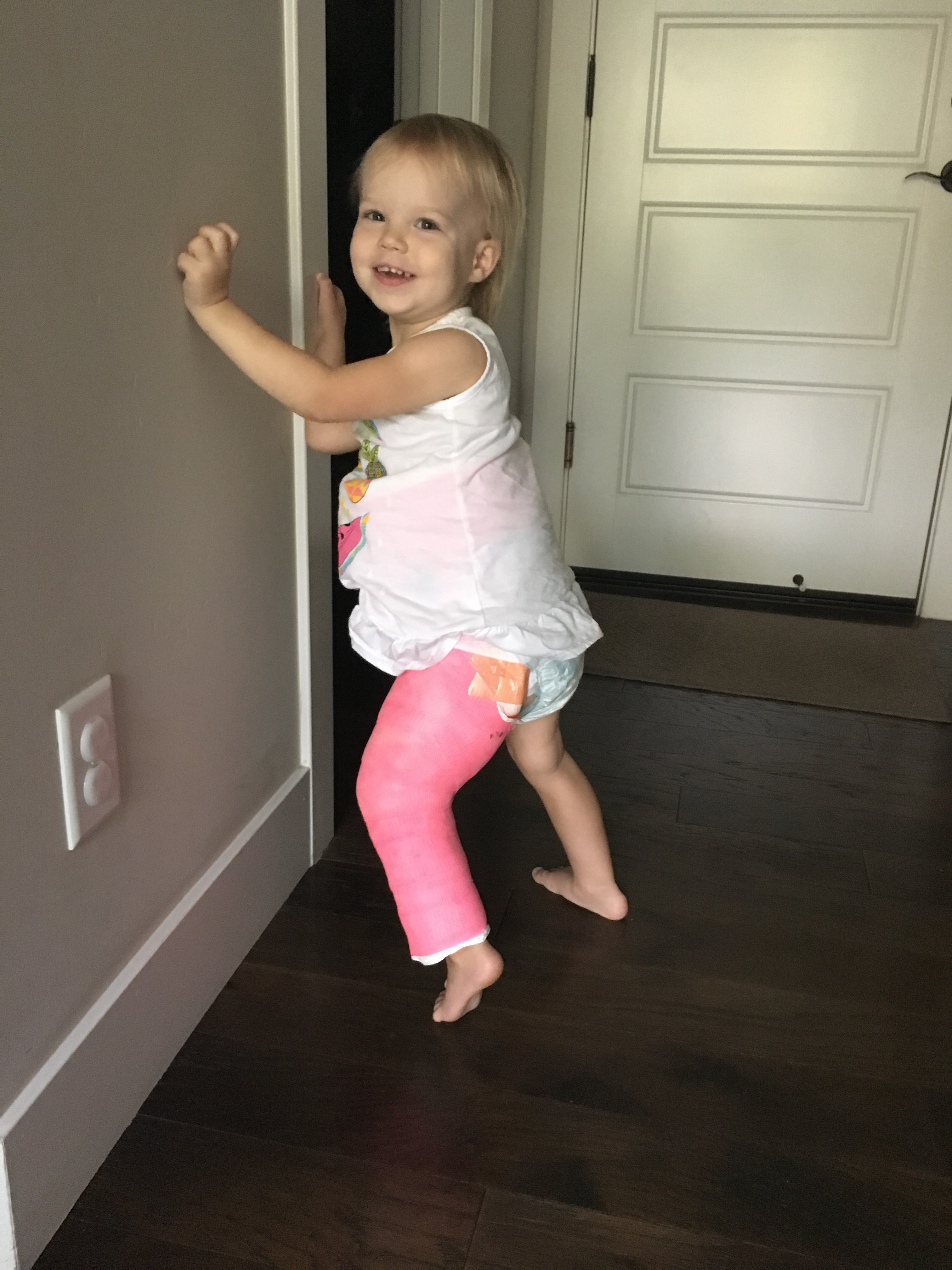 Oh look who's trying to test her femur's strength?  She is permitted to bear weight as tolerated, and they actually said that's a good sign and they expect her to be doing that by the time she's ready to get the cast off, so it makes me feel better about our appointment next week.  Fingers crossed.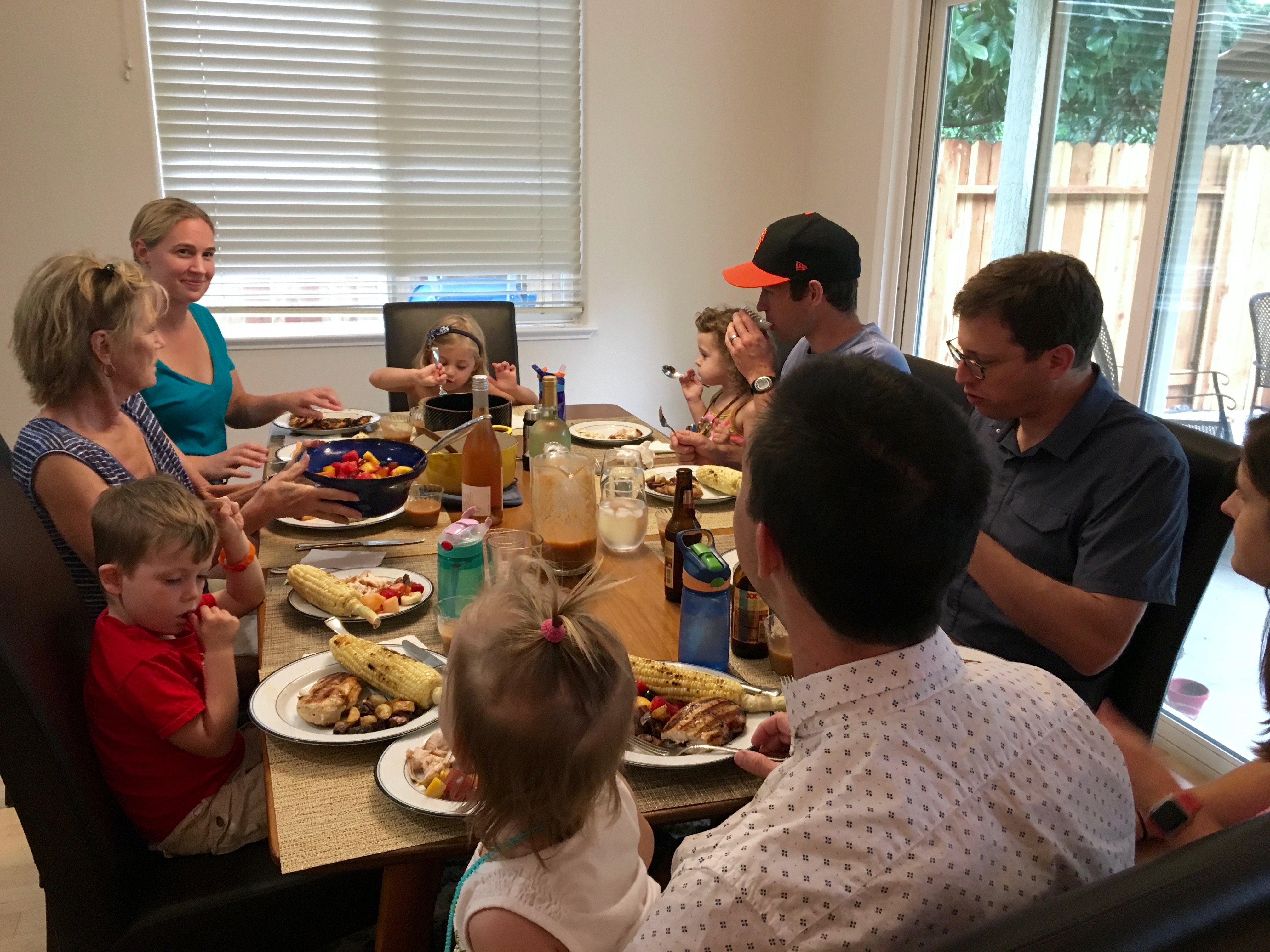 My friends invited me to dinner and then Kyle got home earlier than expected so he got to come too!  They cooked everything and I felt like a loser showing up empty handed (well, not really, I had a very heavy girl in my arms) but it was so much fun and made me once again realize how lucky I am to have such a fantastic community to take care of us.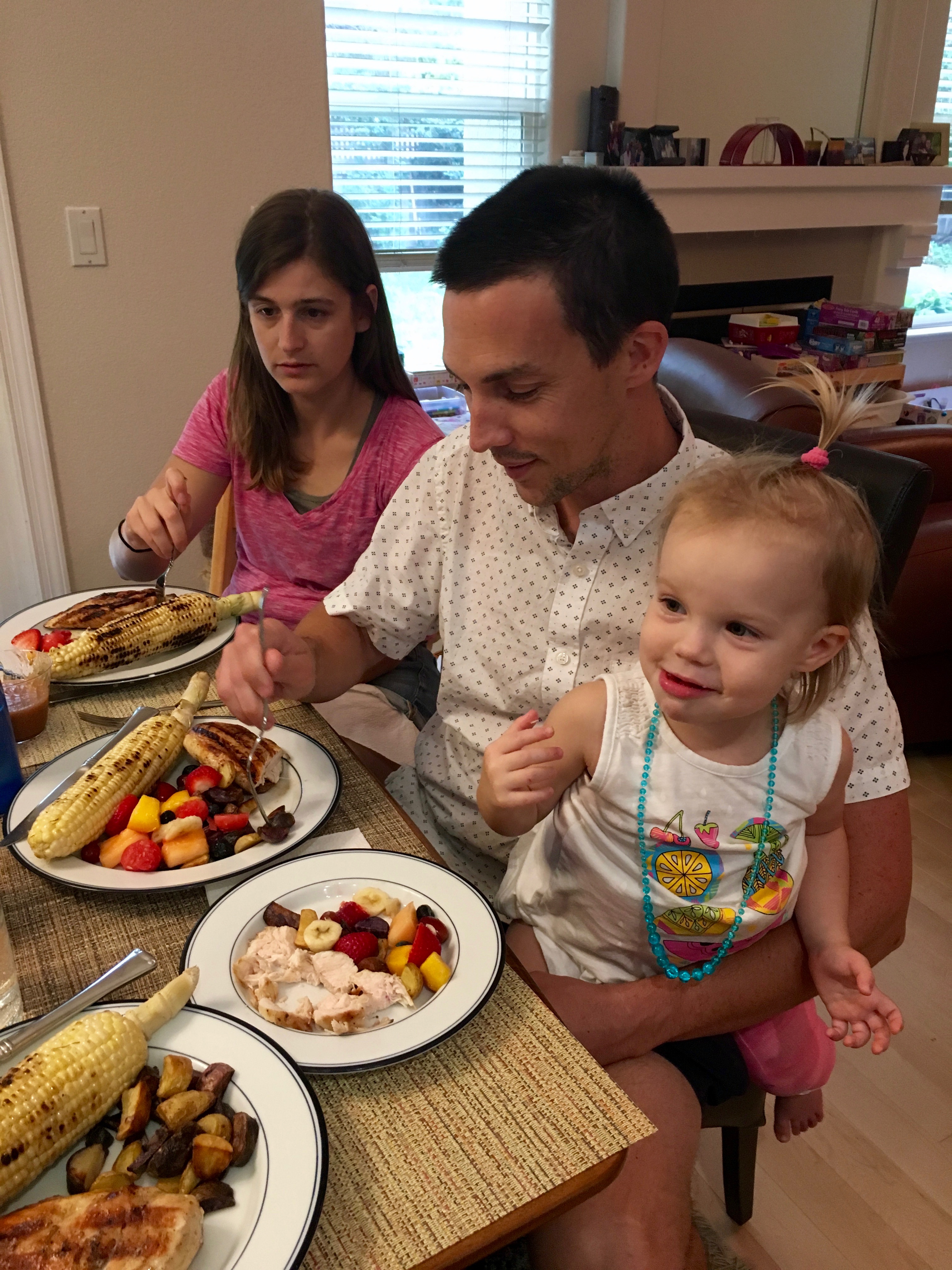 She ate everything!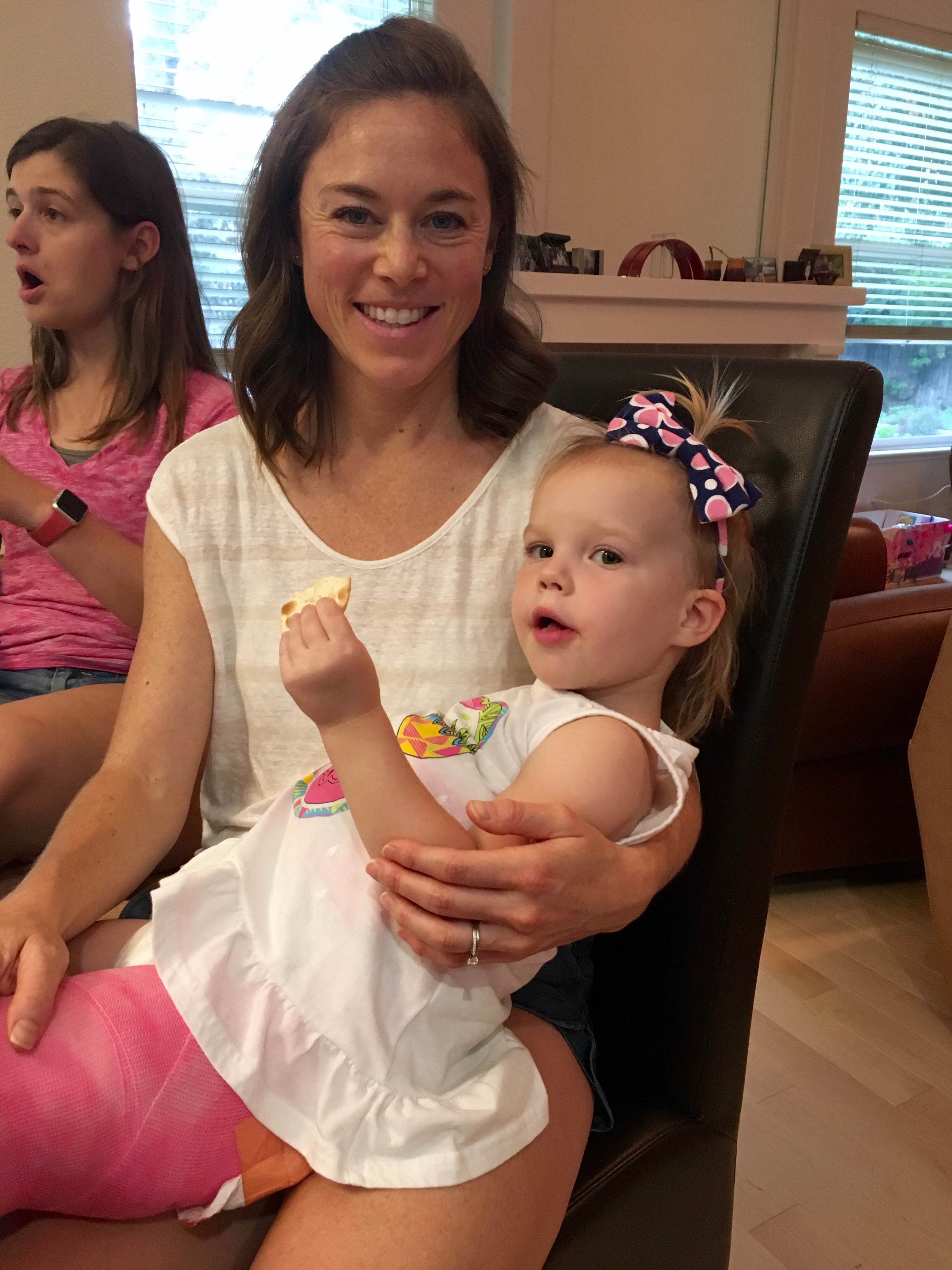 And boy was I happy to be surrounded by my friends and (whole) family, including my happy Valley.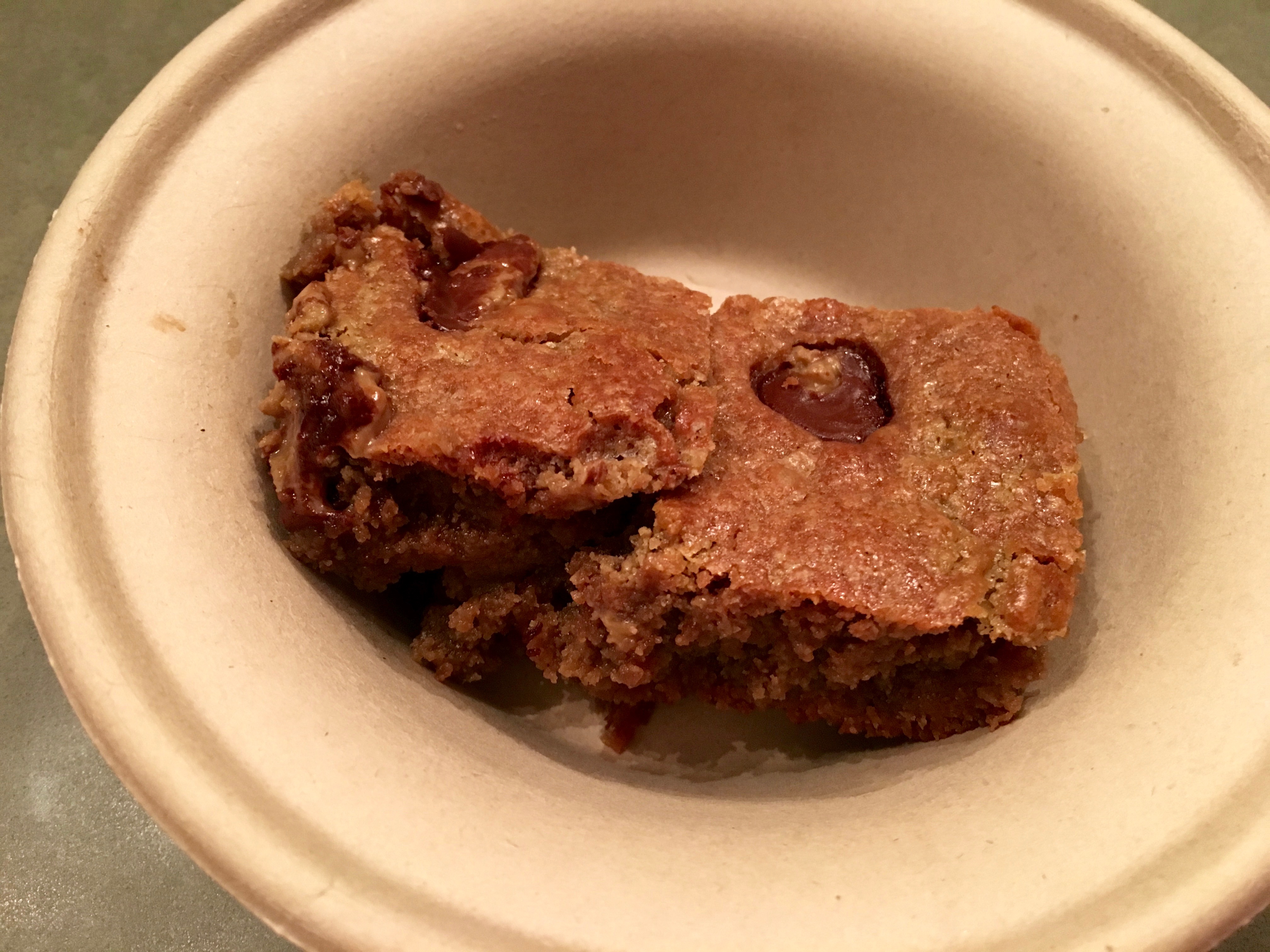 And let's not even discuss this sunbutter brownie that was the gooiest piece of heaven that I have ever dug into. Ohhhh baby.  I keep saying I am going to take a night off dessert so I don't slip back into my sugar addiction, but it. is. hard. where there are treats like these around.  And a box of See's.  Ugh.  What's a girl to do!?  Live a little. And enjoy the sweet parts of life.  Because there have been plenty of crappy (pun intended) ones lately.
Thanks for ALL your comments and emails.  You guys are so amazing and really and truly know how to lift someone up when they are feeling down. I wish I could individually thank each and every one of you with a hug in person. For now, this will have to do.