This is not your average apple pie.  It's really not even a pie at all.  A crumble maybe?  Or a cobbler?  I don't know.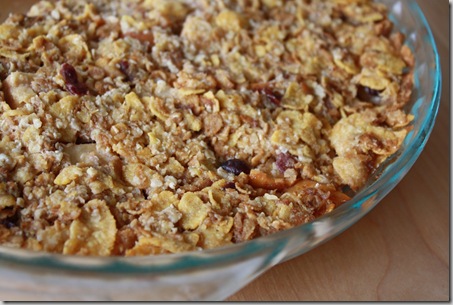 But when you are in the FODMAPS elimination phase, and there are a dozen apples staring you down…well, shoot, it can make a girl go crazy!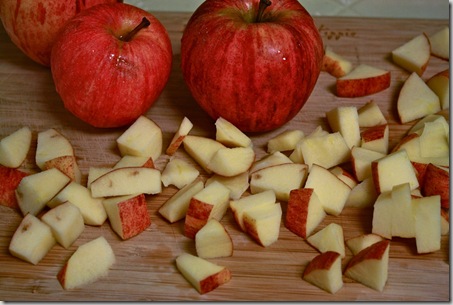 This is a fairly ghetto recipe.  Accordingly, you probably have all the ingredients on hand.  After all, I made it at 10 pm, so it's not like I was about to go to the store for the necessary materials to make a real crust.
Ghetto Apple Crumble (v)
Ingredients:
Inside
4 medium apples
2 tbsp melted vegan butter (Earth Balance) or coconut oil
2 tbsp agave nectar
1 tsp cinnamon
Topping
2 cup oats
1 cup cereal of your choice (I used 365 Oat & Honey Bunches)
1/4 cup melted vegan butter (Earth Balance) or coconut oil
1 tsp cinnamon
1/4 cup agave nectar (or maple syrup)
Mix the chopped apples with the cinnamon, agave, and butter until they are thoroughly coated.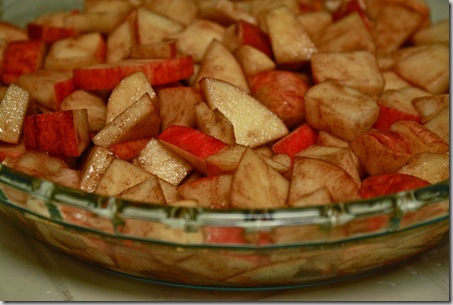 In a separate bowl, mix together all the ingredients for the topping.
Try not to eat the oat/cereal topping before it makes it to the crumble.  It's harder than it sounds…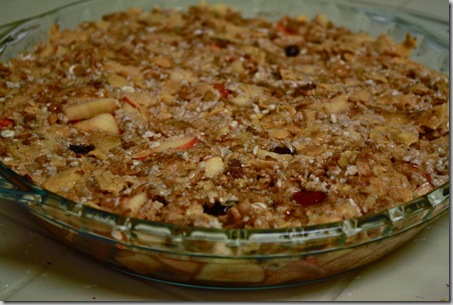 Pack down the mixture on top of the apples and bake it in the oven for 35 minutes on 375 degrees.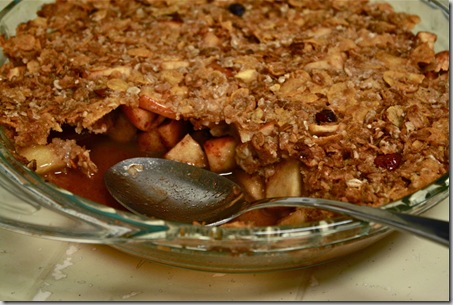 Warning: the aroma of baking coconut may induce serious amounts of drool.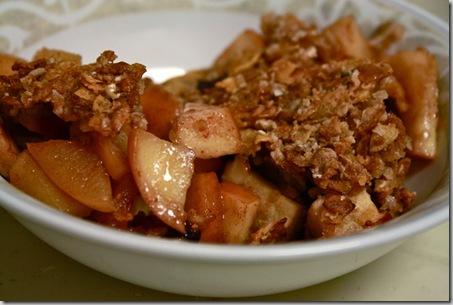 Kyle had a few servings.  Ghetto or not, he loved it.  The best part about it, is that you can make it with virtually any cereal.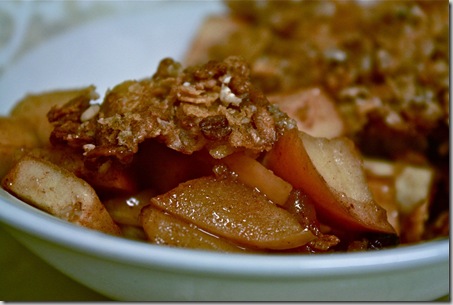 The crust gets nice and crispy thanks to the union of coconut oil and maple syrup.  And the apples make me want Fall to last forever.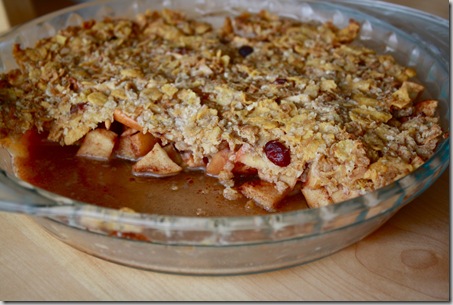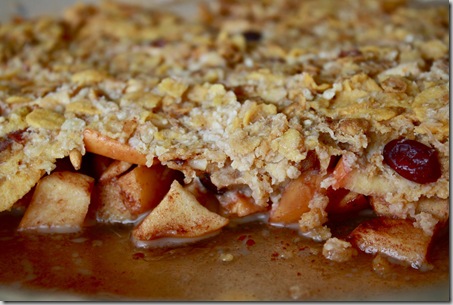 FYI, I made this last week and these photos are all that remains to prove it once existed.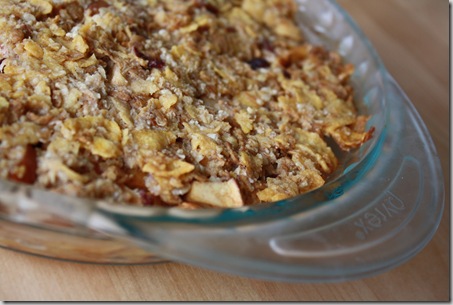 Kyle demolished the entire thing.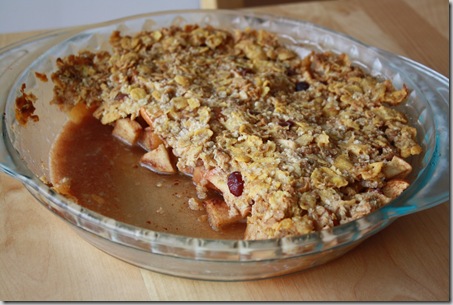 So I think it was a success.