This bowl you see here?  It was something special.  I am determined to figure out the exact caloric and macronutrient breakdown because it kept me full for HOURS without weighing me down at all.  I finished it and felt both light as a feather and completely satisfied.  That's a hard line to walk. 
So what was in it?
1 cup dry whole rolled oats
2 cups water
1/4 avocado
1 tbsp nutritional yeast
2 fried eggs
I never wait for the water to boil before adding oats, I just throw them in at the same time as the water, blast the stove and wait for it to boil.  Then I turn down the heat and stir as needed until the oats are soft and done.
On the other burner I cooked two eggs, which I meant to do over easy, but I clumsily crushed the yolks when I flipped them.  So they were pretty well done.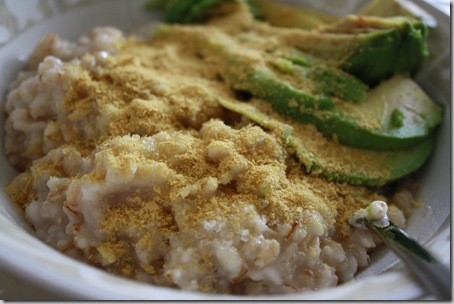 Avo, nooch, & oats…waiting for the protein.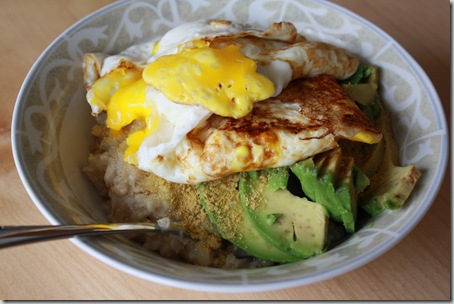 For the win.
Carbs. Fats. Protein.  Check x3. 
All macronutrients covered in a deliciously perfect ratio.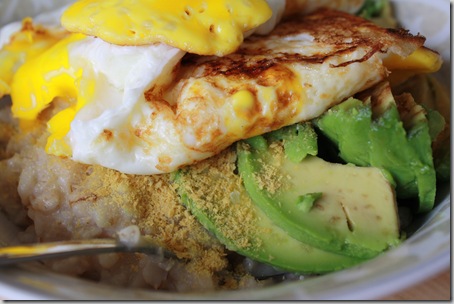 I could see this being my breakfast, lunch, and dinner for the next week or so.  Don't say I didn't warn you…