Just popping in to let you all know that this week's galactans challenge is still in full effect.  Each day I've been testing my digestive system's limits with a different member of the category – including peas, beans, lentils…and hummus.  Oh glorious hummus.  [For a list of the others galactan foods check here]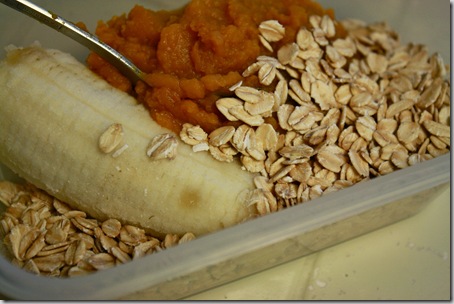 I somehow managed to delete the final product of this banana, oat, pumpkin combo.  So, yeah.  This is all I've got. 
Work eats: salad, Halo s'mores ProBar , Enjoy Life chewy cocoa loco bar.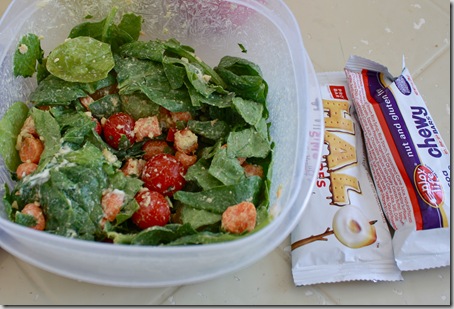 This salad was just your average veggie smorgasbord…until I added a dressing.  Hint: it's from a wonderful book that I will soon be giving away!!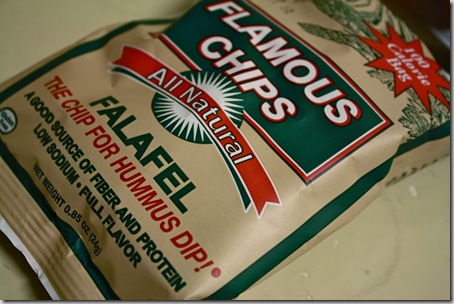 I know what you're thinking.  Falafel chips!?!  And to that I say HELL YEAH!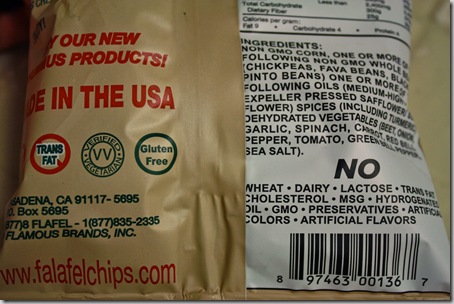 They were pretty awesome.  Smaller than I was expecting (they were more like fritos in shape), but the flavor was dead on.  Nutritionally speaking, they are awesome – vegan, gluten free, and devoid of weird, scary, unrecognizable additives. 
These, however, have a less glowing review from me.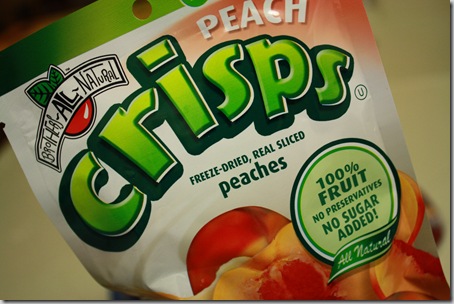 They were pretty pointless as far as snacks go.  And since I'm not an astronaut, I have no reason to consume fruit in a freeze dried state.  I tried one and tossed the rest.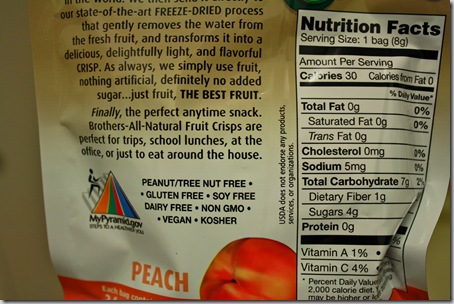 After work I made dinner from my A Votre Sante leftovers.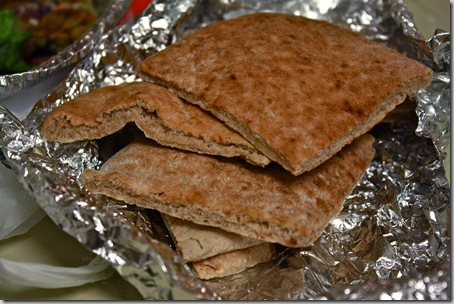 These pitas were my only exposure to wheat for the day (I didn't end up eating the tabouli), so my GI system was ok (not perfect, but not horrible).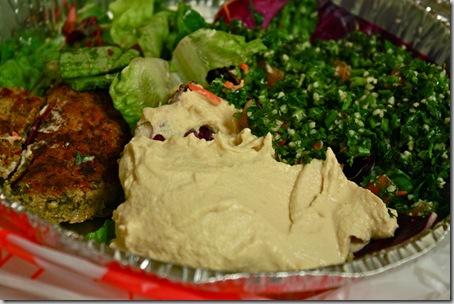 I finished the hummus and the falafel, but was still hungry…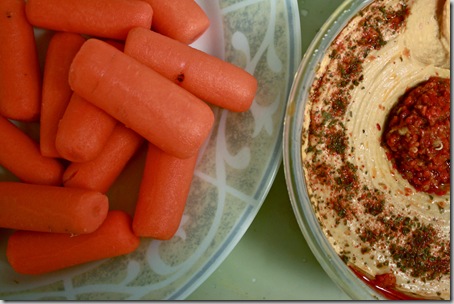 So I continued the hummus-athon with carrots. 
As with the fructans, I'm going to wait to give the full report on how I'm tolerating the FODMAPS, but from what I can tell, galactans seem to have a delayed onset in symptoms.  I am fine during and right after I eat, but the next day I definitely feel the bloating and gas that I'm accustomed to with IBS.  Like I said, though, I'm going to continue to experiment – with and without other FODMAPS in the mix.  I'm trying not to jump to conclusions too quickly, so I get a real sense of my body's trends in physiological reactions.  I promise I will share everything once I'm through!