How I've been using up juice pulp is with simple and simpler recipes.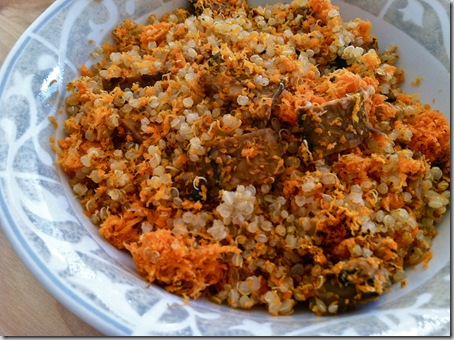 Like this quick savory breakfast fry.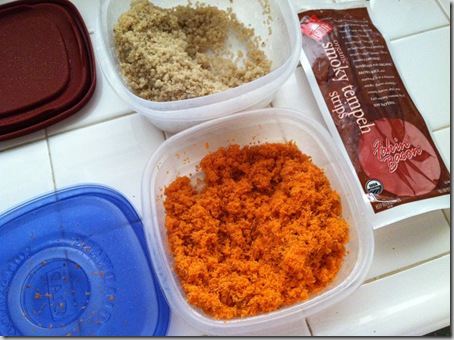 Quinoa & smoky tempeh strips with leftover carrot pulp (or whatever pulp you have on hand…be it kale, cucumber, etc.).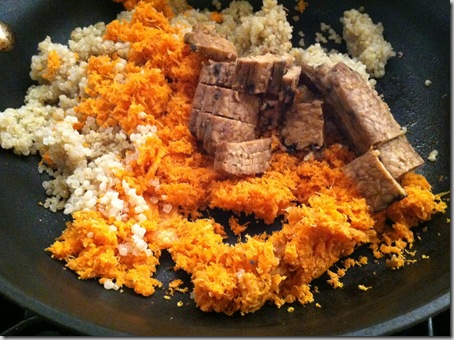 Added to a pan with non-stick spray or olive oil and heated until it gets crispy.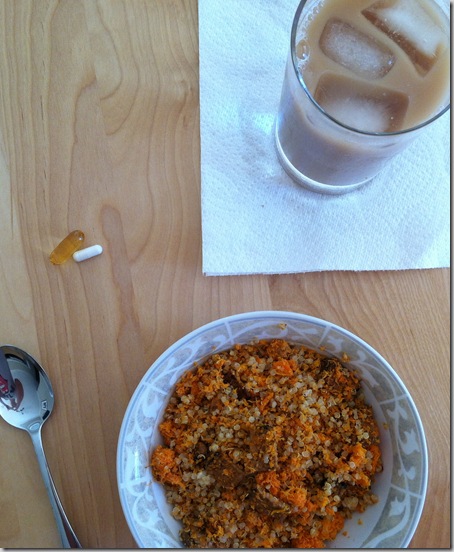 Served with a side of vitamins.  Yum.
There's also quinoa quiche, which is highly adaptable depending on what veggies you have on hand.
If you recall, we demolished this between the two of us in one night.
You could toss it in salads too.  Or mash it with some avocado and make a super veg packed guacamole.  These are of course, super basic ideas.  I know there are plenty of sites out there with creative raw pulp crackers and the likes.  One of these days I'll get there, but for now I'm into the more effortless options.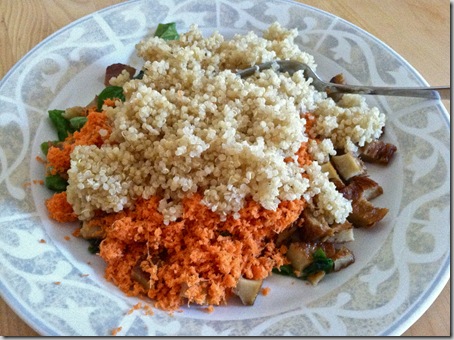 Because a hippie bowl with greens, grains, and protein is all I need.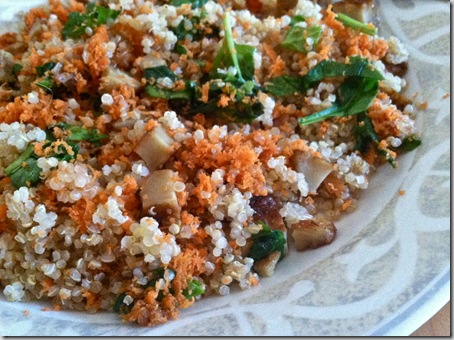 Hi seitan!  Where have you been hiding these past couple weeks? 
Beet pulp is the next on my list.
Any ideas to share??  Simple or complex, with or without links are welcome!