I made another hippie loaf.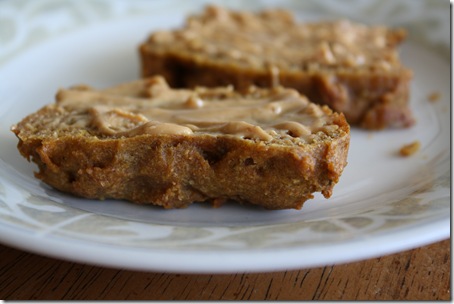 This pumpkin banana bread recipe is crazy yum.  I should have made another batch way sooner.  I don't know what was holding me back.  Actually I think I do.  I rarely let bananas get to the mega-brown state that is oh-so-perfect for bread making.  Smoothies and oats usually get them long before they reach that point of no return.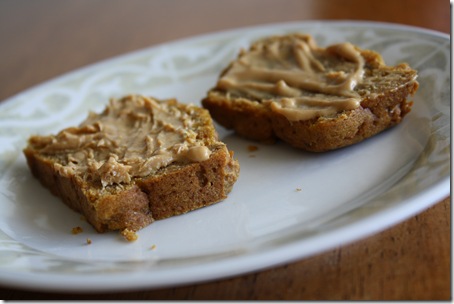 This batch was moist like a muffin, but also fluffy like bread.  Perfect when warmed and topped with peanut butter.
With a side of coffee and berries.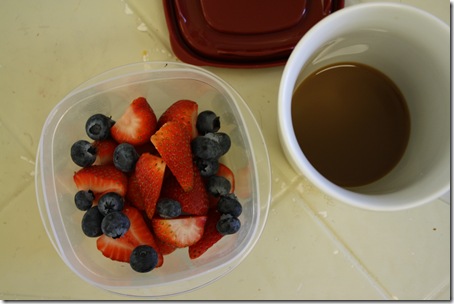 The weather lately has been kinda meh, and the other day I used it as an excuse to stay inside and have a dance party in my sweats (yes, I actually did this).  When I hear Gaga I can't help but bust a move, much to our downstairs neighbor's dismay.  It was a pretty good workout, too. ;)  Not my typical day off cardio, but whatever.  Back to work manana. 
This week I've had some interesting patients.  I mean, I always like chatting it up with patients, but this week some of them have had especially intriguing life stories to share.  That's one of the best things about my job – I hear the most incredible and unbelievable things.  Sometimes I feel like I should write them down (but of course confidentiality prohibits such actions).  Unfortunately, I have plenty of horribly difficult personalities to balance the gems out.  I cared for a real terror back-to-back days last week, and they were the most mentally taxing shifts.  Psych patients are really not my forte.  This patient had me nearly pulling my hair out.  I have a difficult time when reasoning and rationale don't work.  Crazy is just not my thing.  I can handle rude people.  I can handle people who disagree with me on religious and/or political grounds.  I can even handle racist people (although it can be super awkward and hard to listen to hideously ignorant remarks).  But when a person is creating stories out of thin air, acting paranoid about medical care, hallucinating and/or lying…well, it's difficult.  I have mad props for psych nurses because that's just NOT my area of expertise.  I would prefer a patient hemorrhaging from an ascending aortic aneurysm almost any day. 
But back to my interesting patients.  I found myself spending hours in their rooms just listening to stories and soaking up their experiences.  Not only does it make the time go by faster for me, but I think it helps create a more personal bond between us.  I feel like anytime I can break down the barrier between caregiver and patient, it creates a better relationship and promotes improved patient outcomes.  The separation between the person being treated and those giving the treatments is sometimes inevitable, but as a nurse, making myself a positive, friendly ally (hopefully) removes any intimidation and opens up the lines of communication.  This is pretty much my biggest goal in patient care.  By treating my patients as if they were my own family members, it helps me remember that they are more than just a room number and/or disease.  So when I have the extra time to find out about a person's past, it makes it easier to see the bigger picture.  It just so happens that along the way, I tend to hear some pretty cool life stories.  Anyway, enough rambling.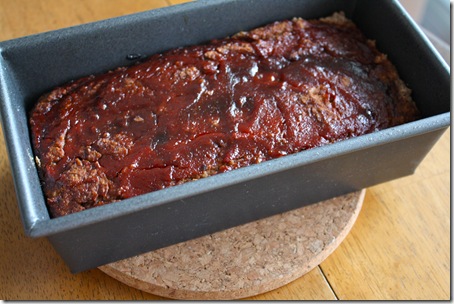 Moving on.  Here's a lentil loaf that I recently made.  It's ridiculously delicious.  I'm pretty sure it could (and would) convert any carnivore to veganism. 
Recipe forthcoming.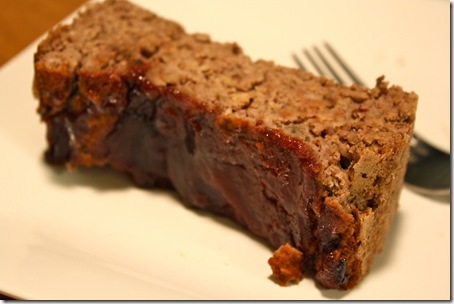 This one's a winner.