Isn't there some good luck thing with black eyed peas and the new year?  I swear I recall some tradition of the sort.  It's still January, so I think this recipe counts.
[Edited to add: I just looked this up to confirm that eating black eyed peas on New Year's Day is in fact a good luck tradition, as they are supposed to bring prosperity]
Better late than never right?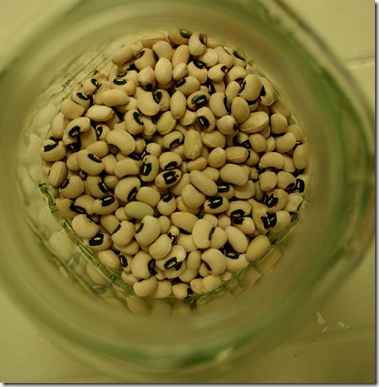 I've always had a weird fascination with black eyed peas.  The black and white thing is creepy to me.  Don't they look evil?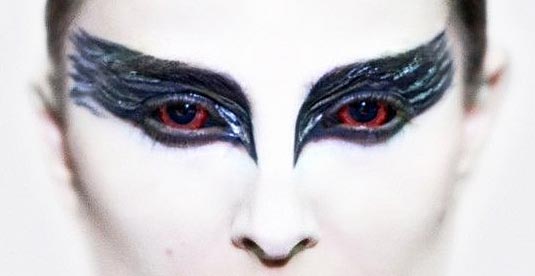 There's a resemblance, no?  Ok, maybe not. 
Whatever.  I've been wanting to use them in a recipe ever since I saw Angela's recent masala creation (the whole New Year's thing is just an added bonus).  So at the beginning of the week I put some black eyed peas in a jar to get soaking.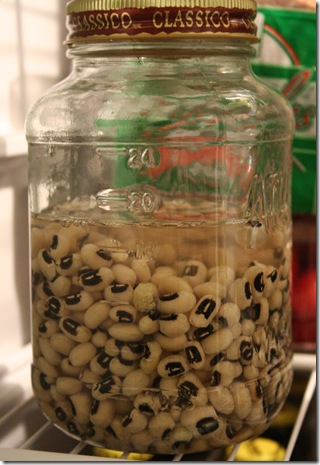 Soaking isn't necessary, but it does help decrease the cooking time (how eco-friendly!).  Plus – as with all other foods that are soaked – it makes the nutrients more readily available for your body. 
I've also heard that soaking beans prior to cooking them allows them to slowly absorb the liquid they need to cook evenly and completely so they don't split open, lose their skins, or cook only the outer surface while the middle remains hard.  Because who likes unevenly cooked beans?  Not I. 
After just one night of soaking, they absorbed all the liquid and practically doubled in size!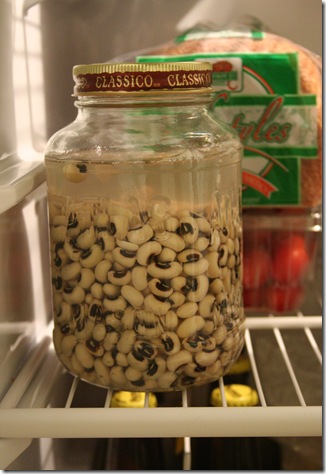 I rinsed them and added more water…and continued to do this for the next few days.
Then it was masala time!  I followed Angela's recipe pretty precisely, but used coconut water in place of regular water, fresh tomatoes instead of canned and added in corn for extra fiber and color.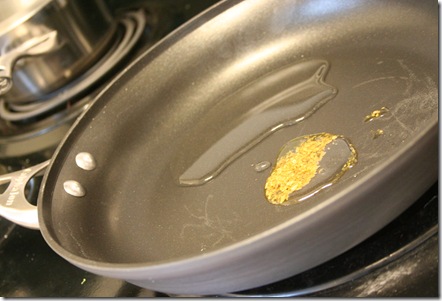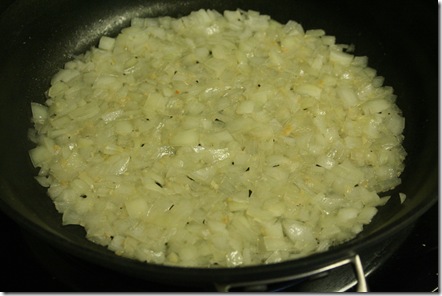 Onions simmering.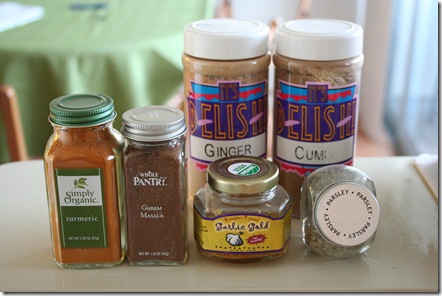 Spices assembled.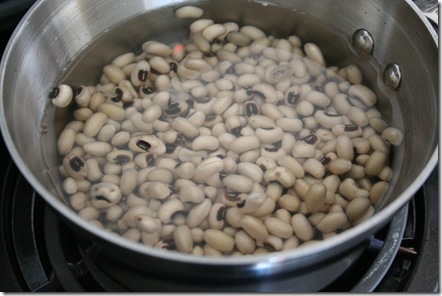 Beans cooking.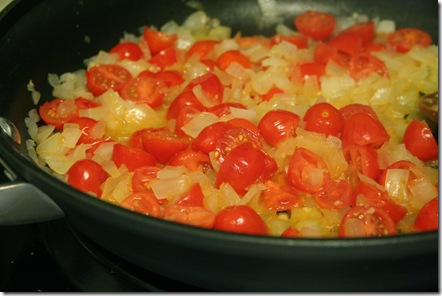 Tomatoes added.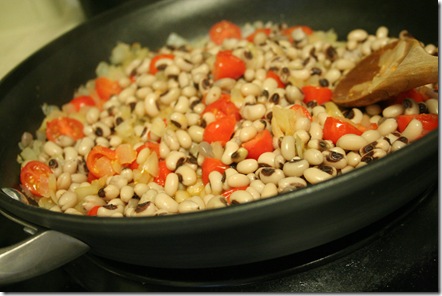 Beans added.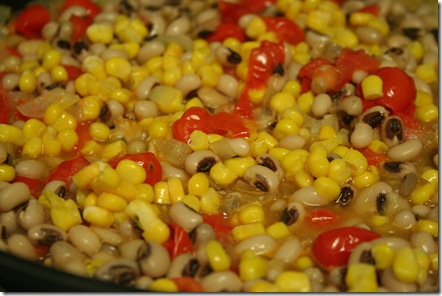 Corn added.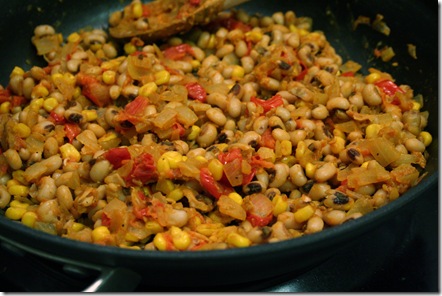 Spices added.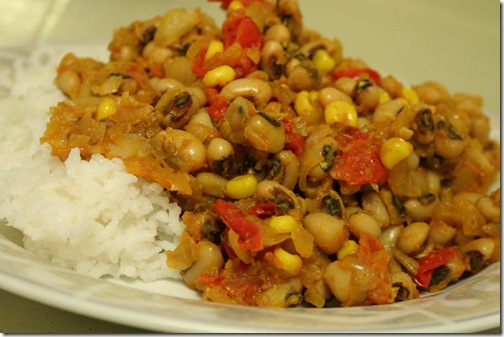 Kyle's was served over white rice, while mine was piled on steamed kale.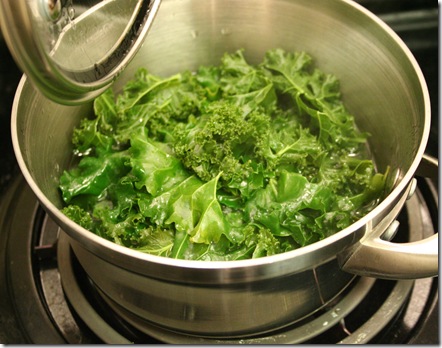 Both of us agreed this was a perfectly harmonious blend of spices.  Not too strong, but definitely present.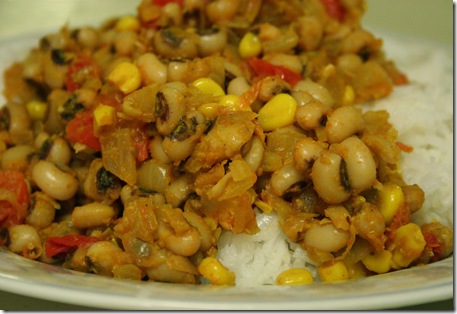 Clearly I need to make more Indian food because we were both huge fans.