My sister's future mother in law made me these gluten and dairy free biscotti and they are GOOOOOOOOOOD!!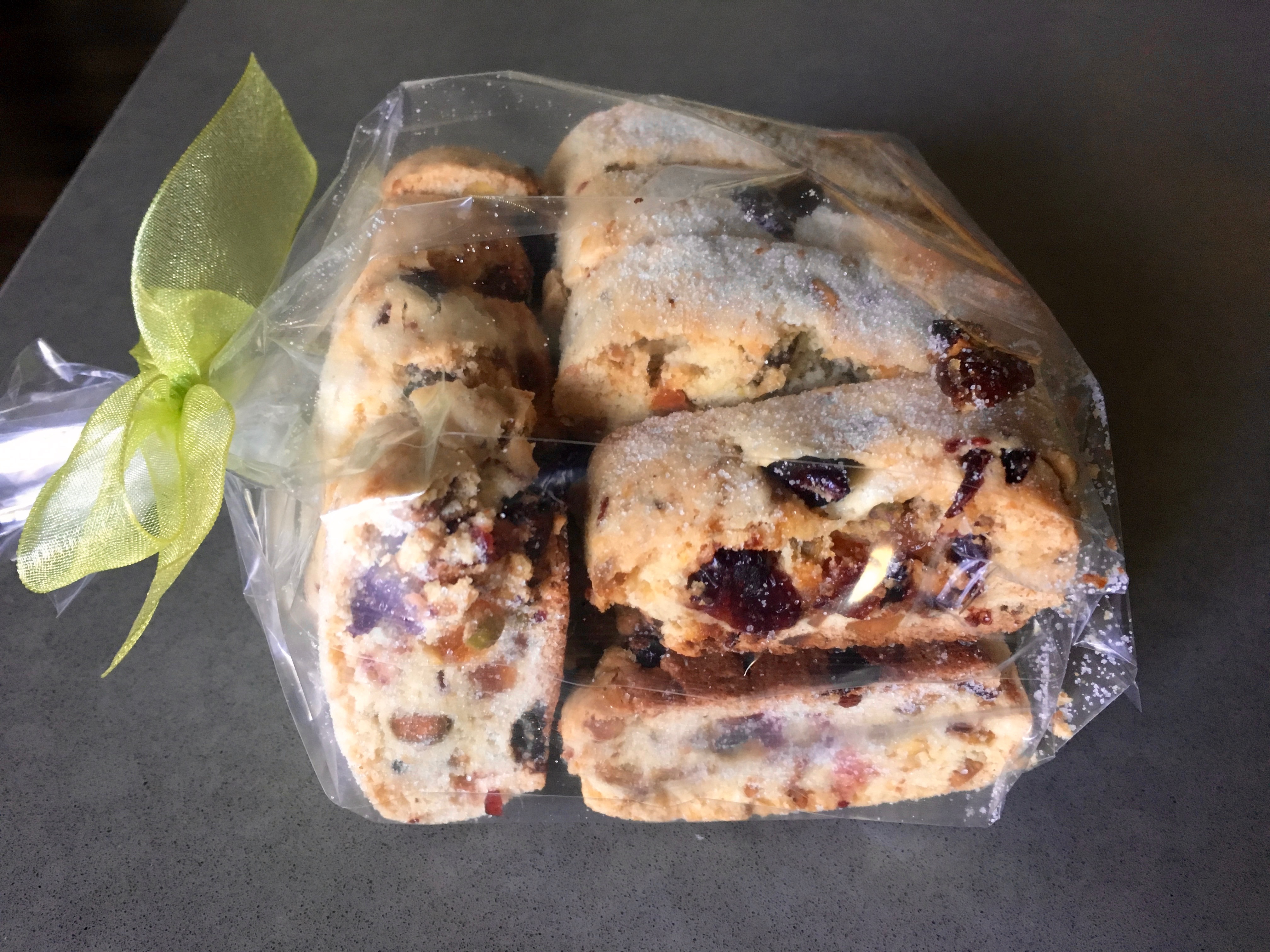 First up, the kiddos breakfast.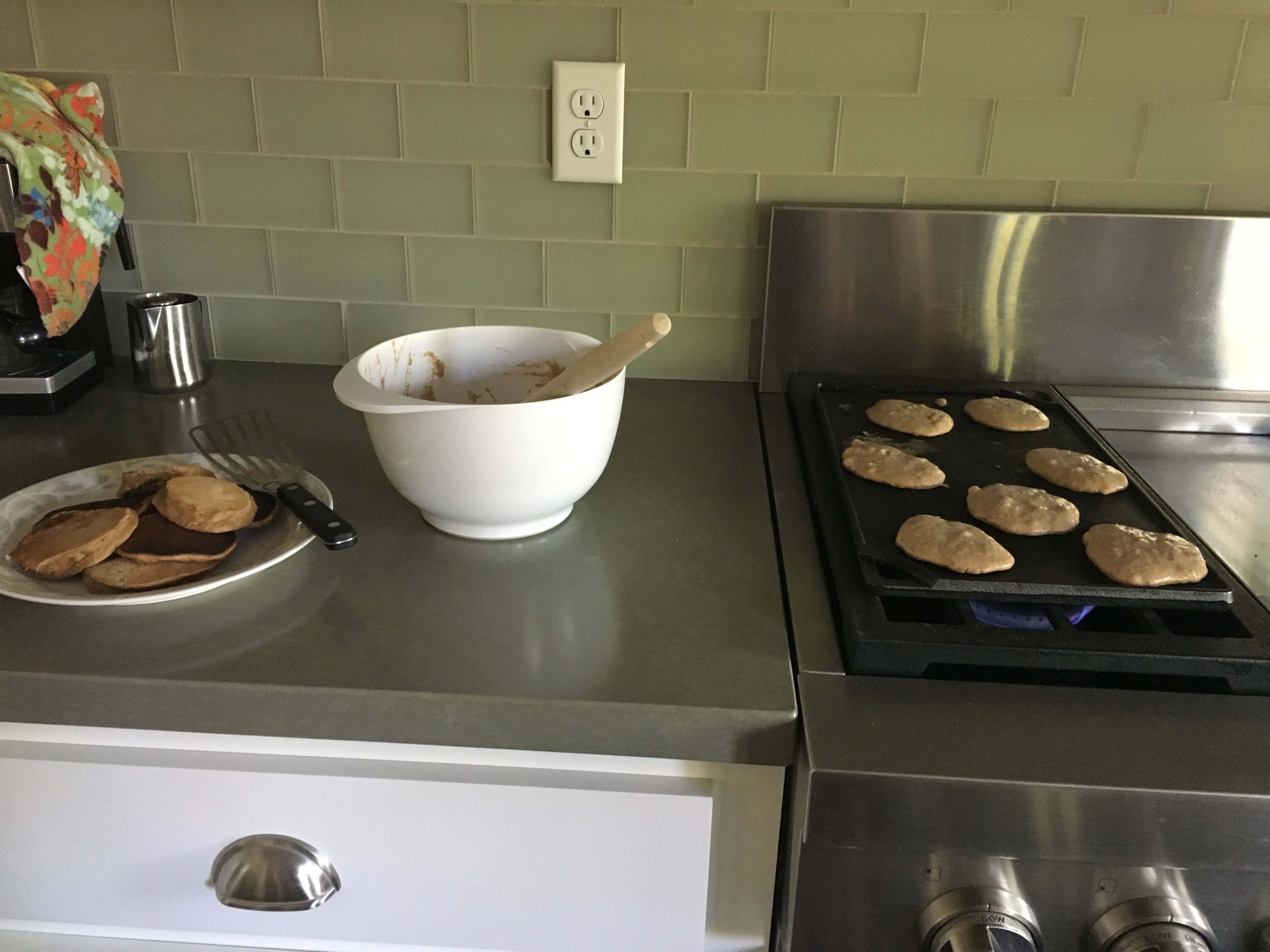 I accidentally overestimated our banana rate of consumption this past week so we had a lot of brown ones to deal with.  I froze some for smoothies and made a huuuuge batch of pancake batter with a few more…and thus made enough pancakes for the week.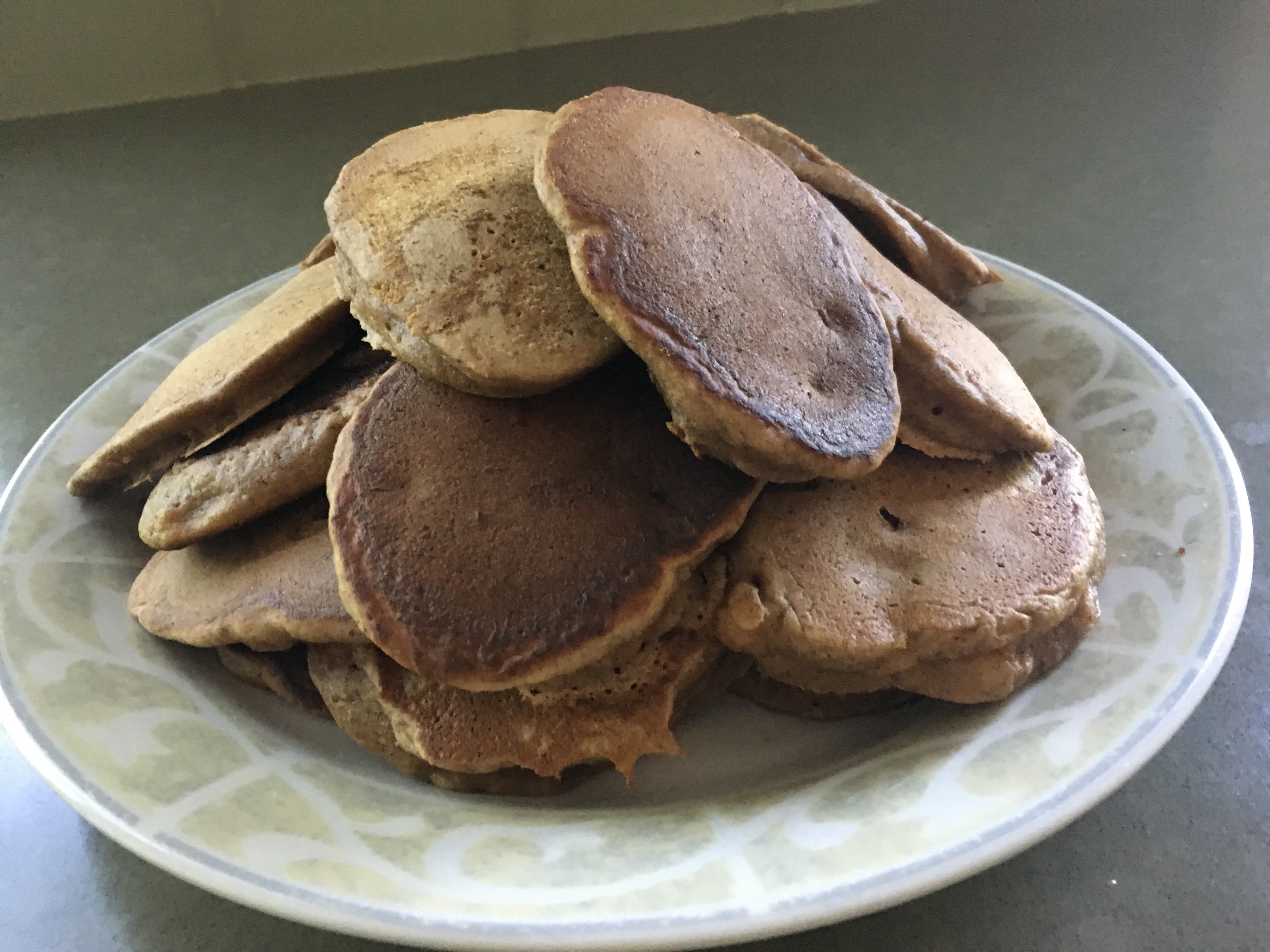 I froze some of the extras and saved more for the next two days.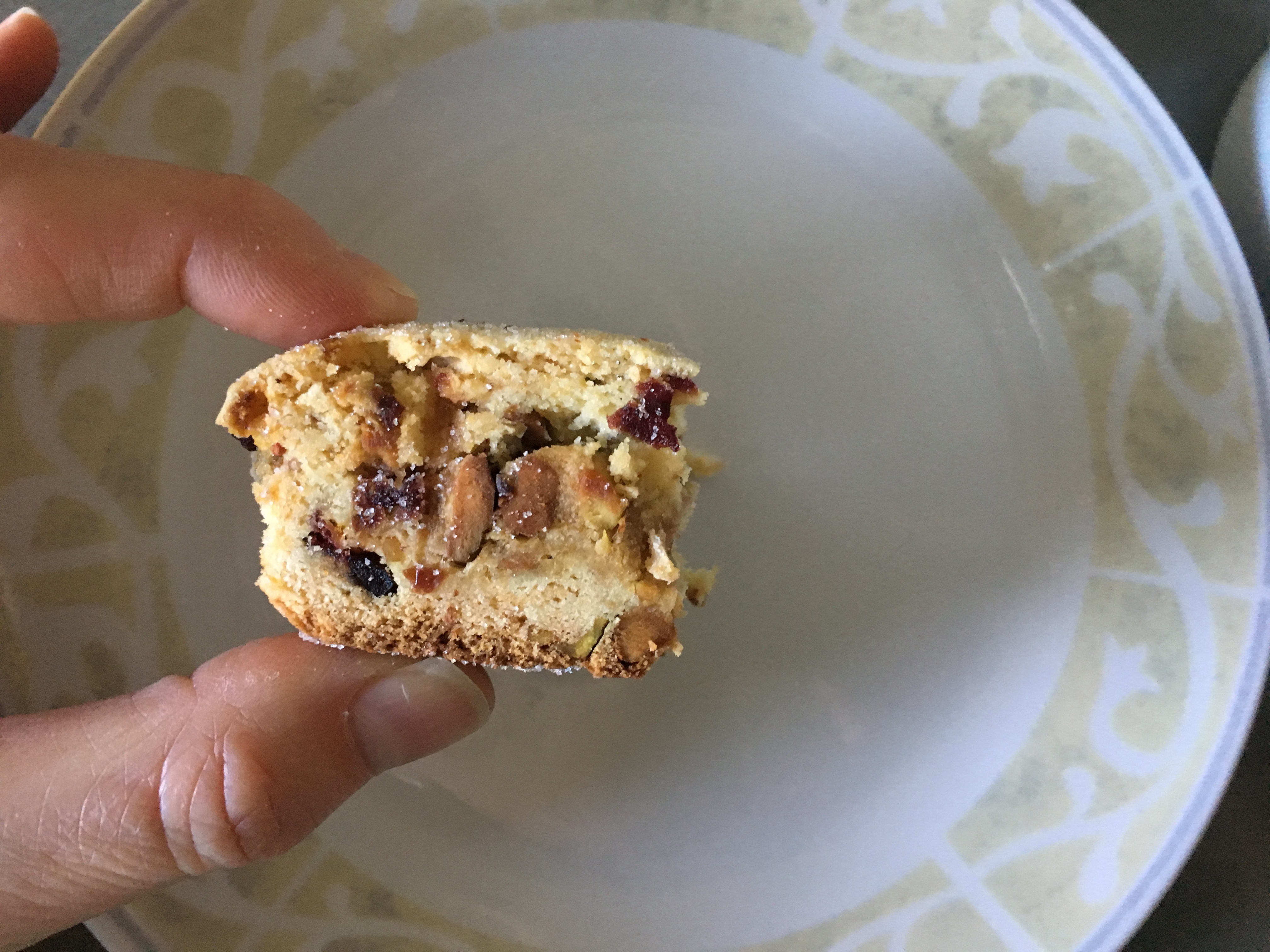 I had a few of these guys with my coffee and then it was off to the zoo!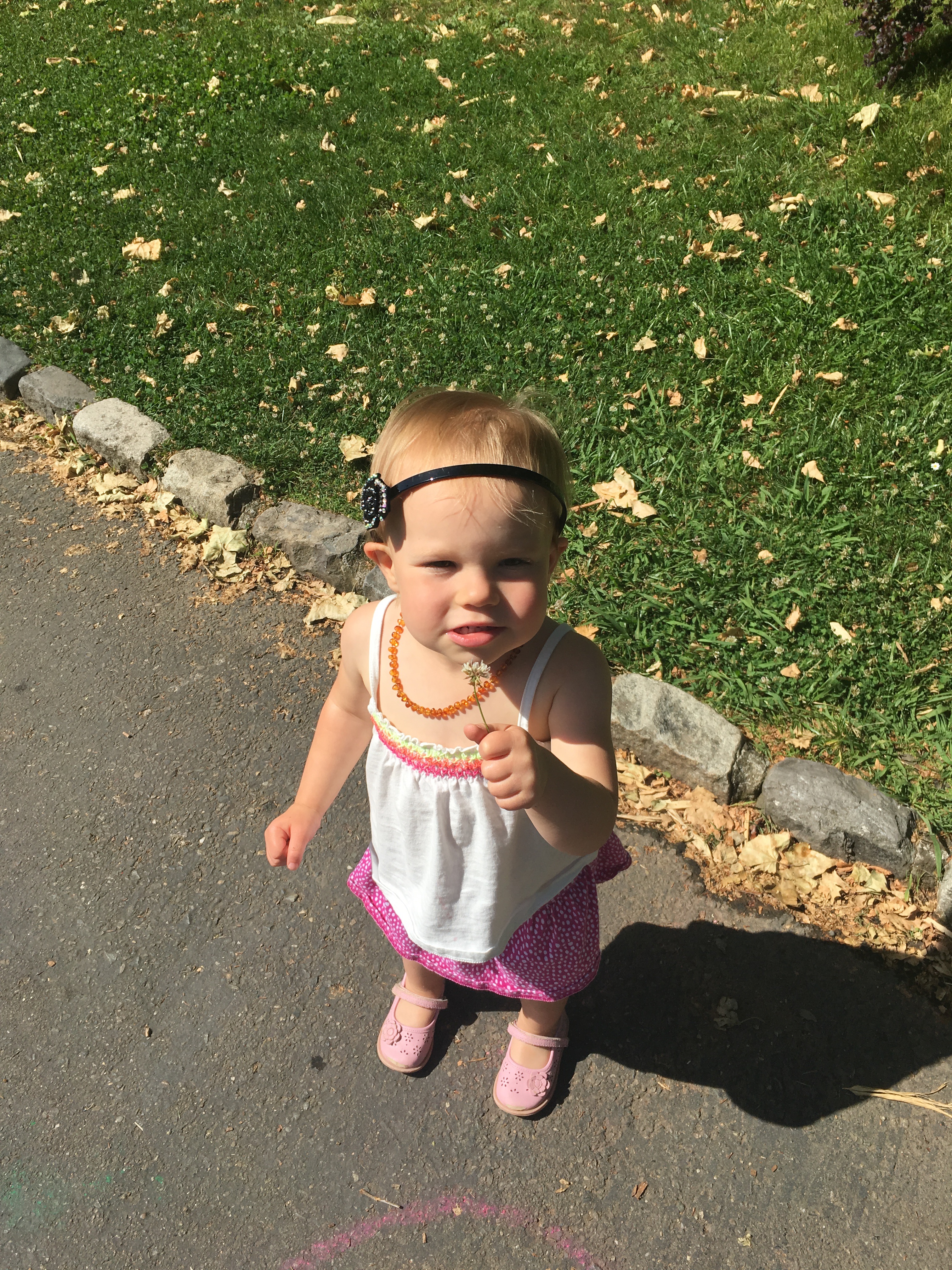 She insisted on that headband.  Her accessorizing skills are really at an all time high right now.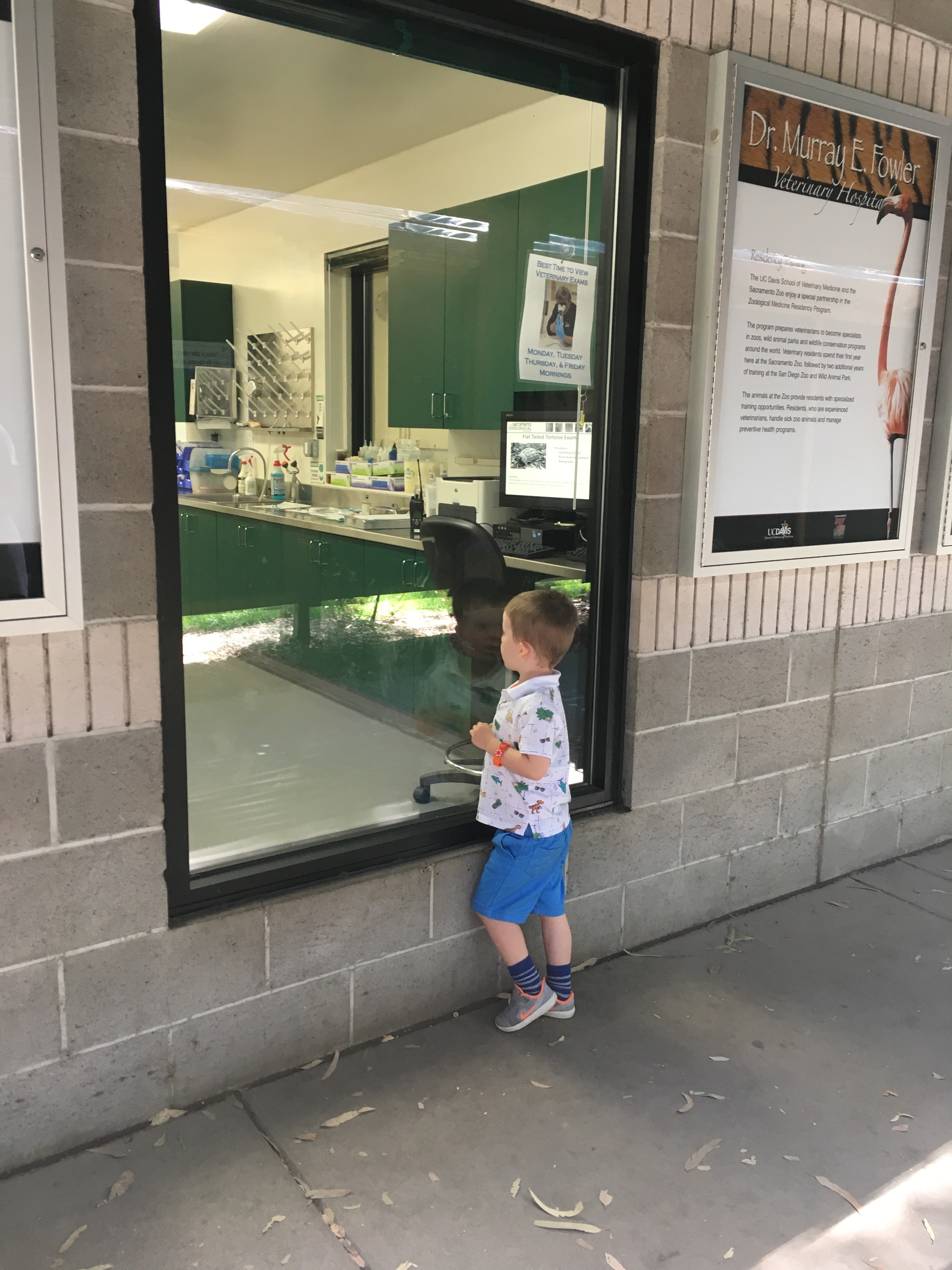 A tortoise was getting a check up.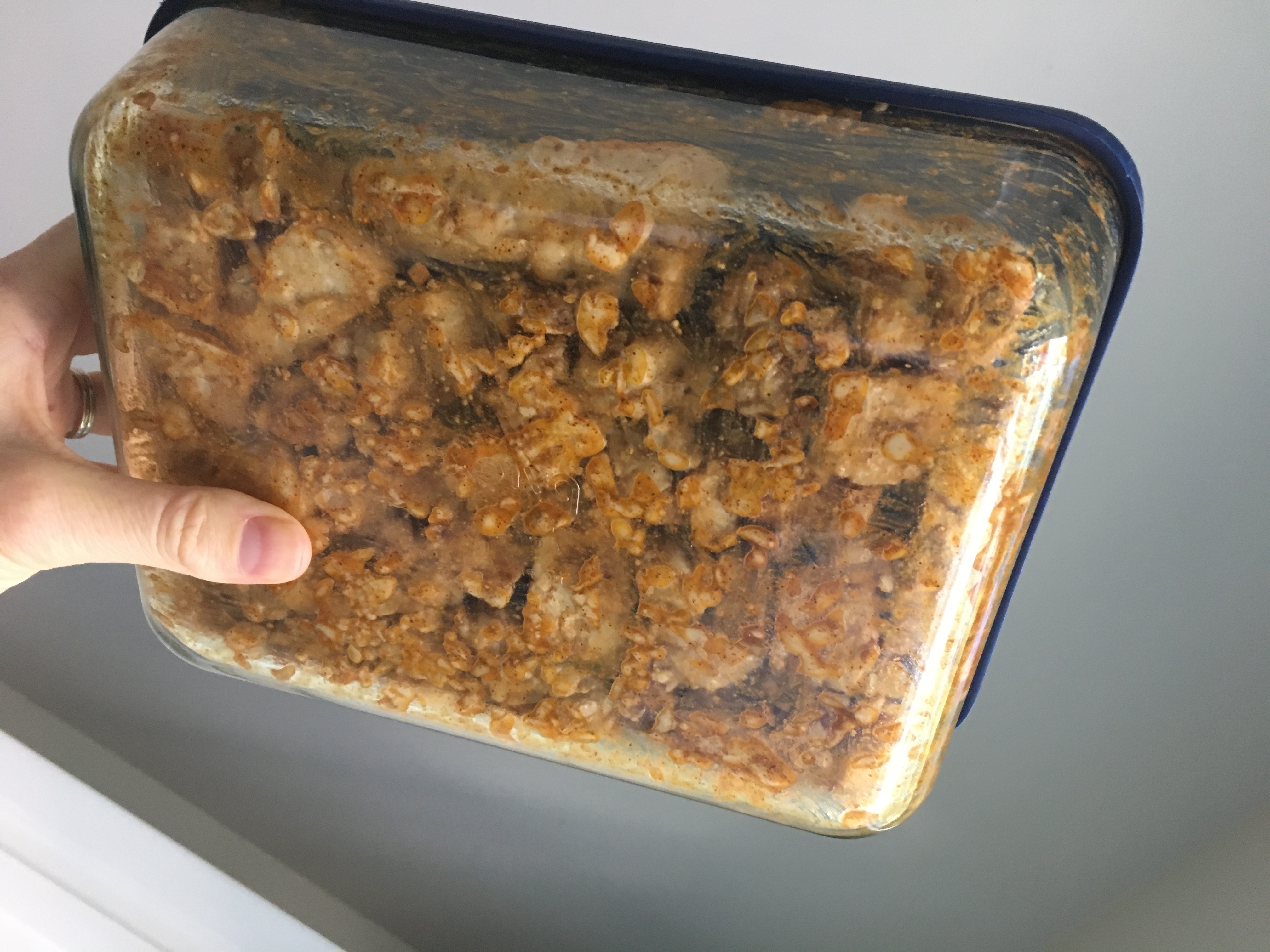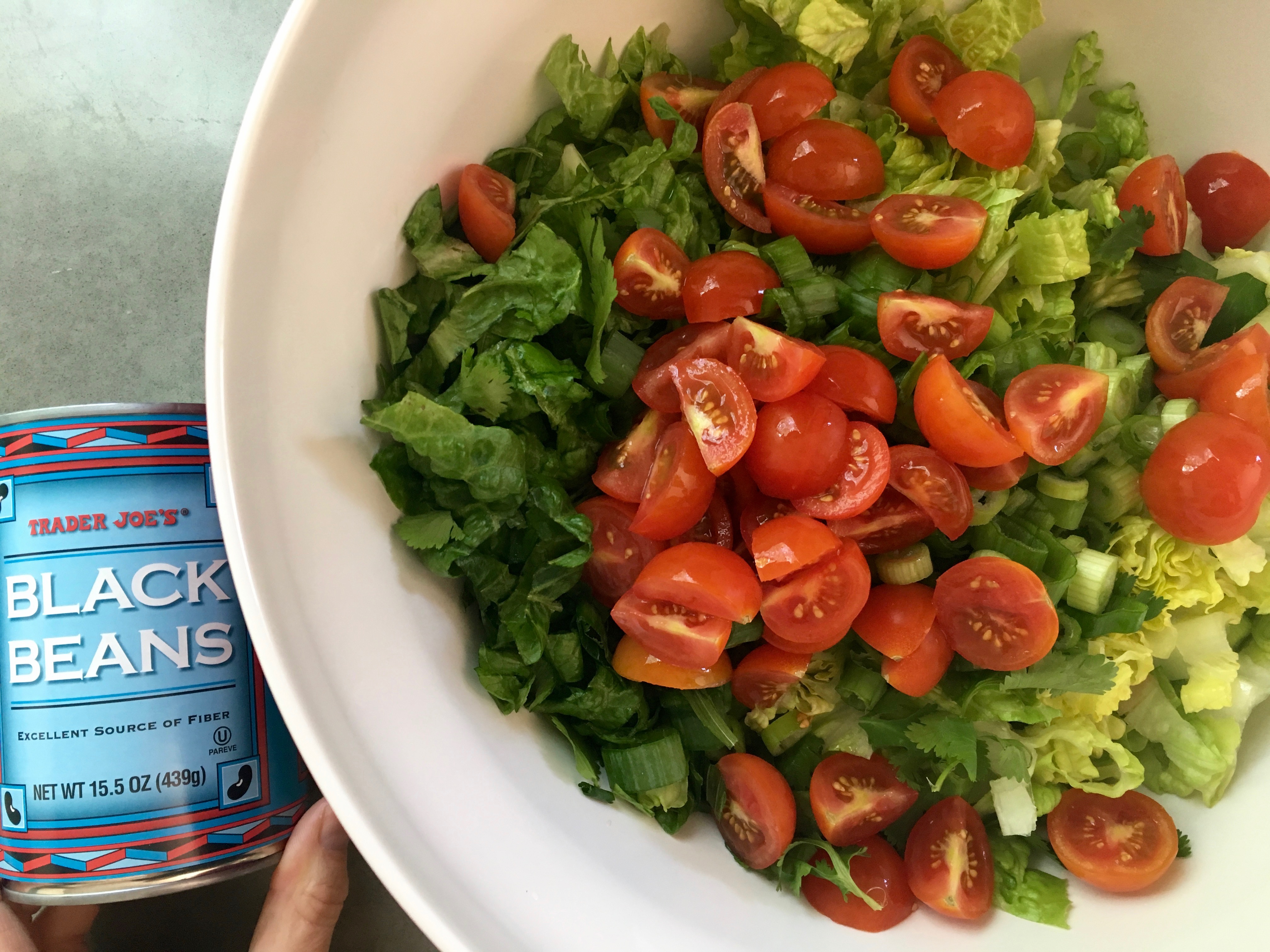 Dinner prep – marinating tempeh with Mexican spices and chopping produce.  P helped with the cilantro again.
No lunch pics to share (same old same old).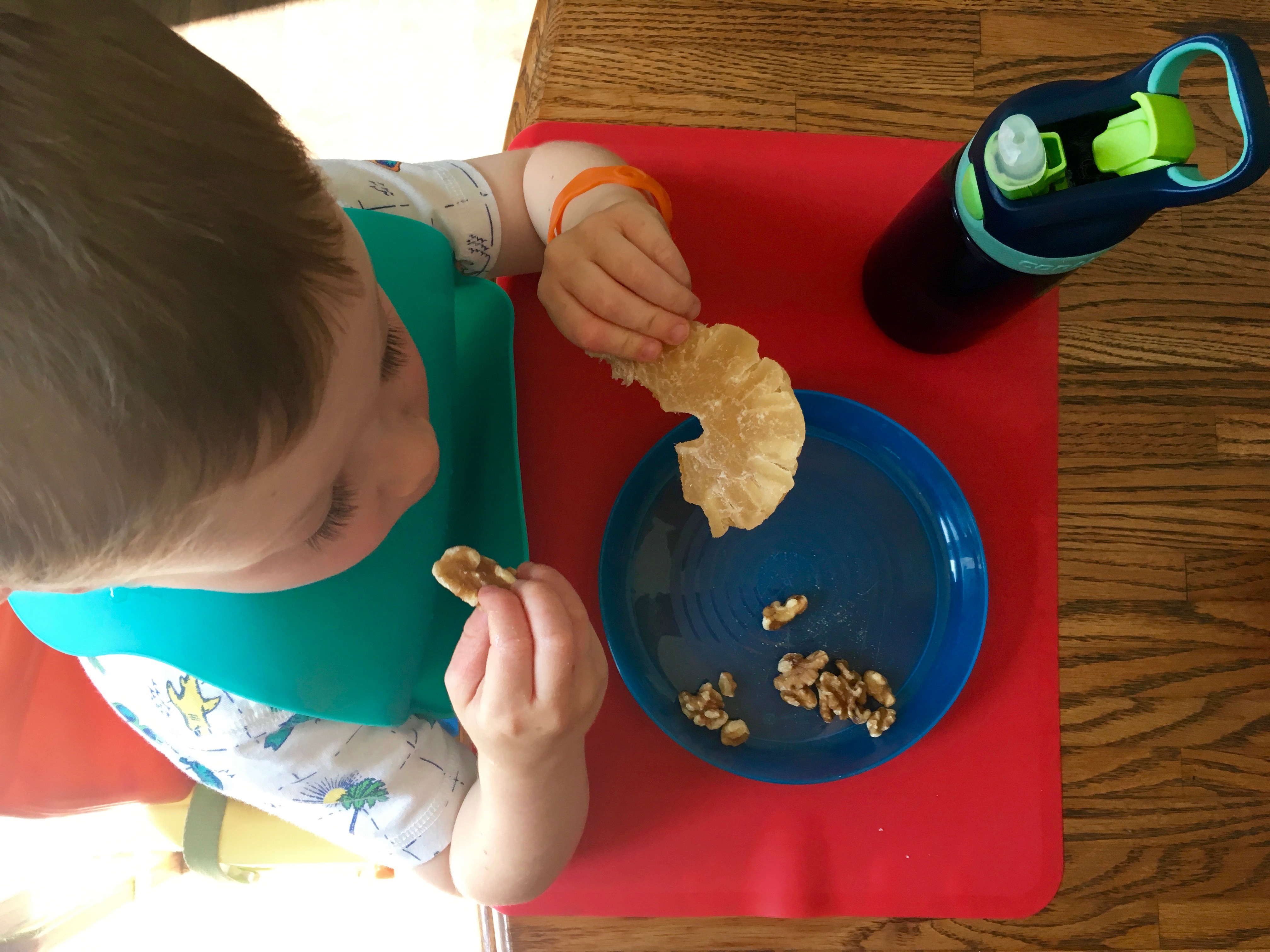 Dried pineapples and raw walnuts for snack.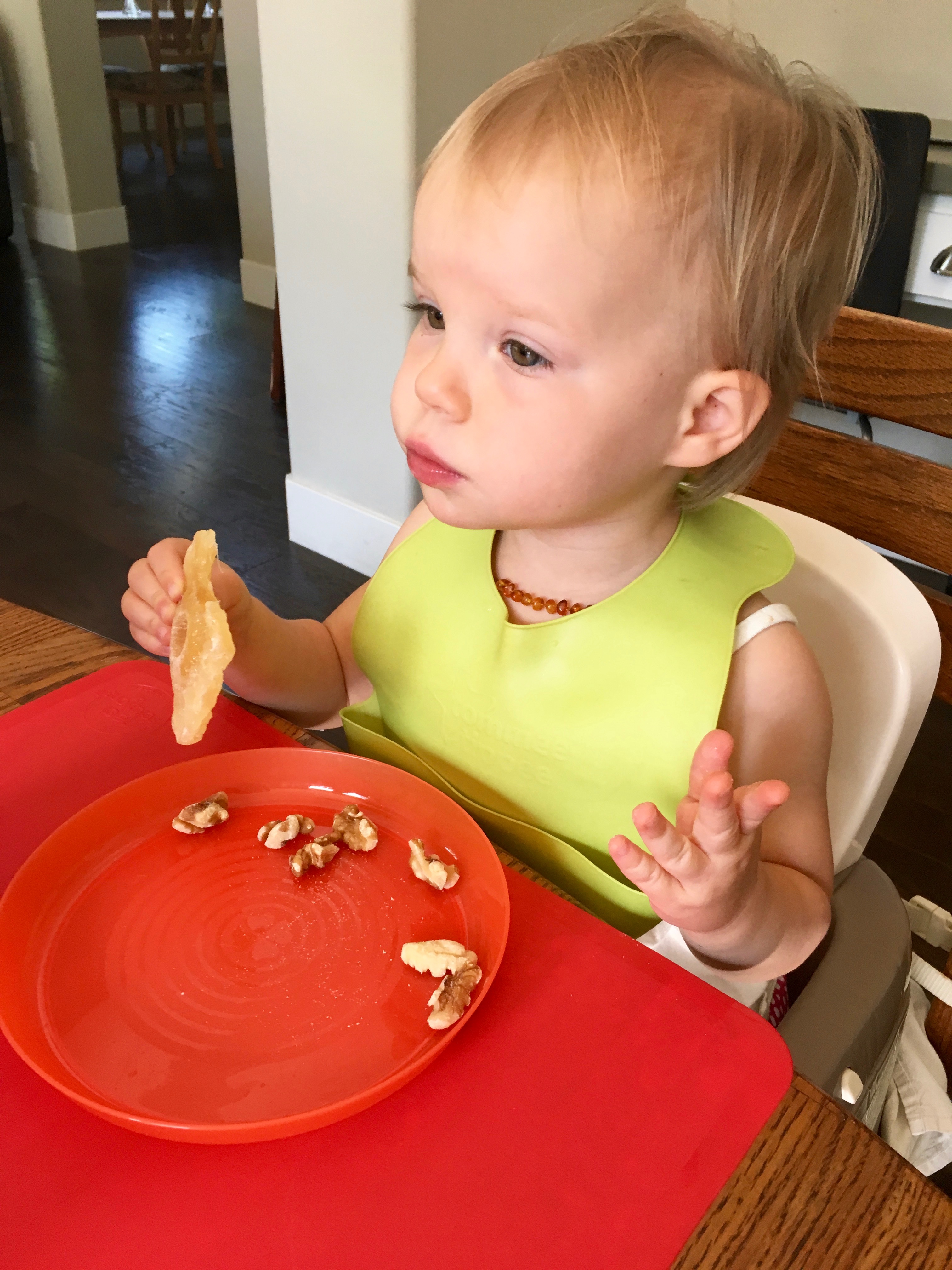 This was her first time with dried pineapple and it took a while for her to get through the whole ring but she did it! I used to LOOOOVE pineapple rings and kinda forgot abut them!  Note to self: eat more pineapple rings.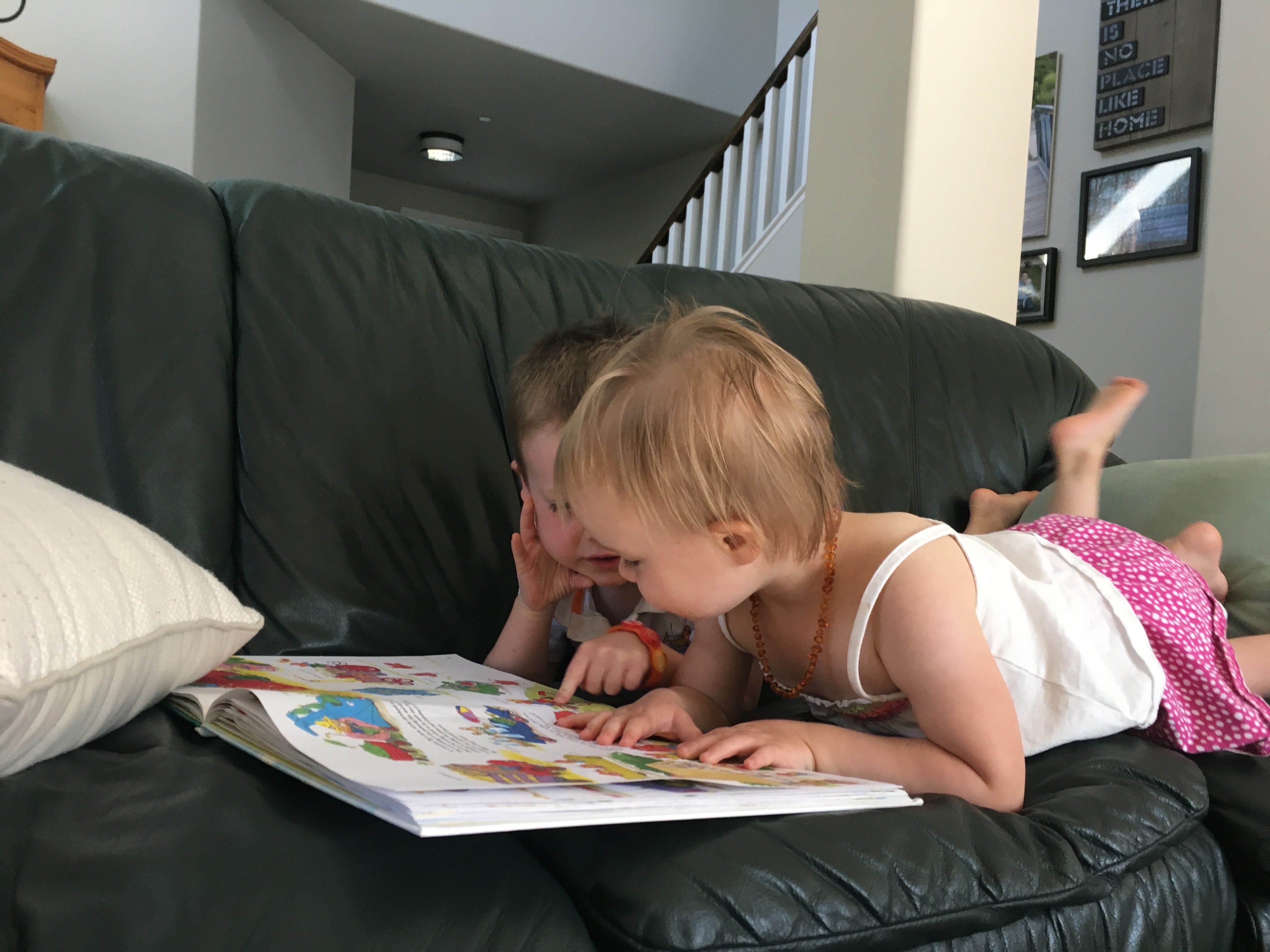 They played around the house until it was time for Pacman's swim lessons.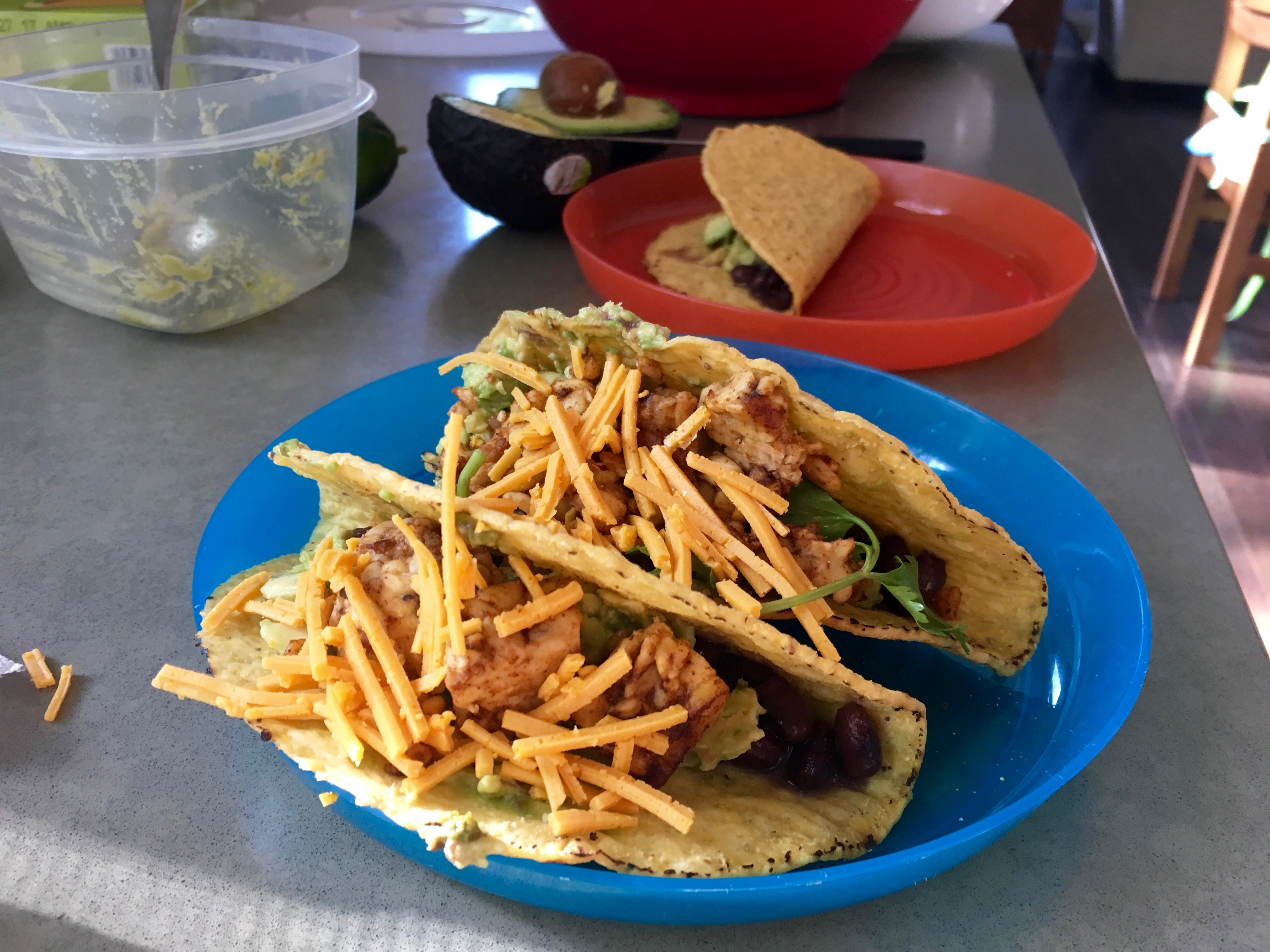 Dinner came together pretty quickly once we got home.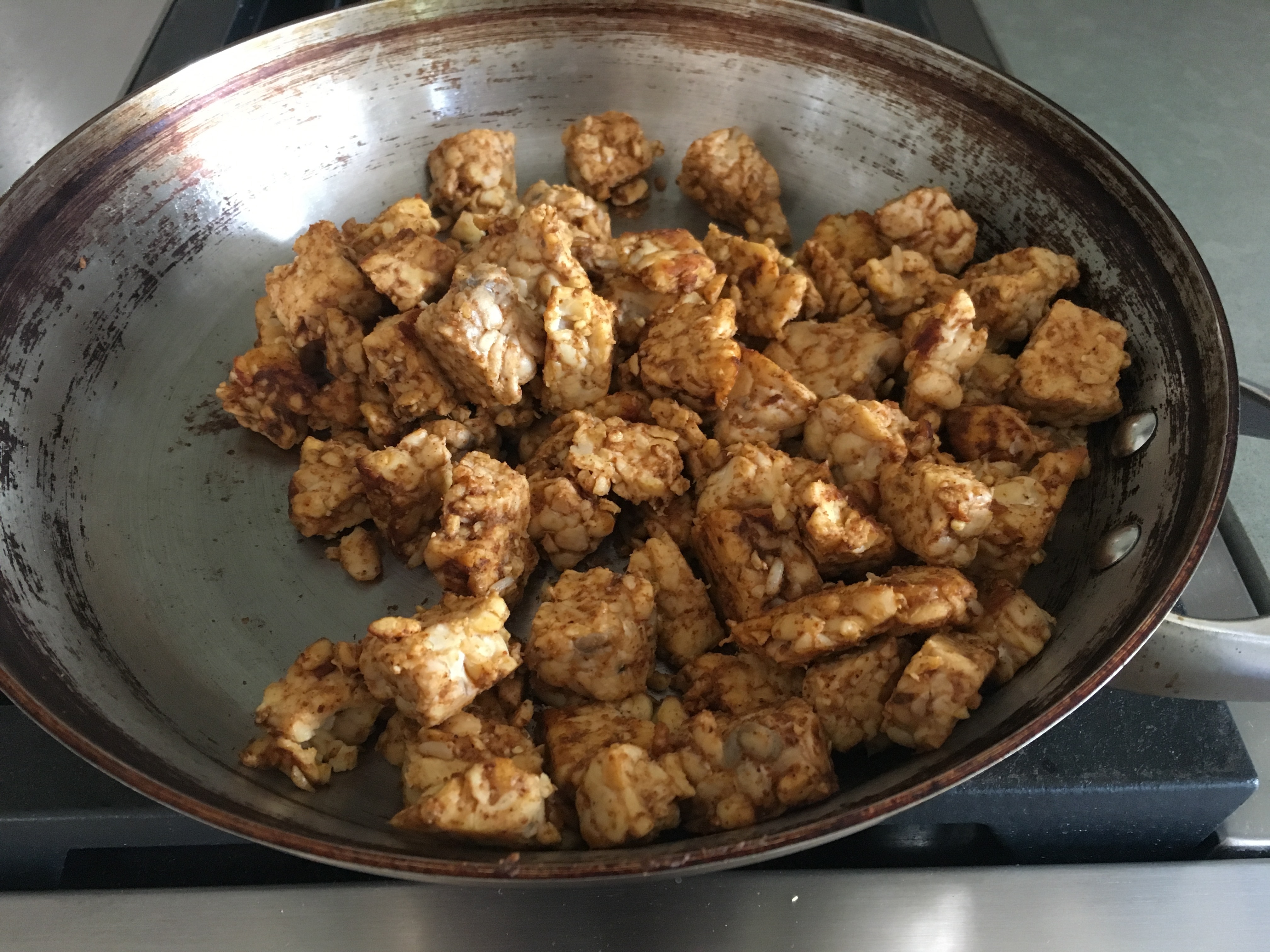 This tempeh was legit.  P doesn't really like tempeh but he ate it anyway.  V on the other hand loved it and requested more by itself once she finished her taco.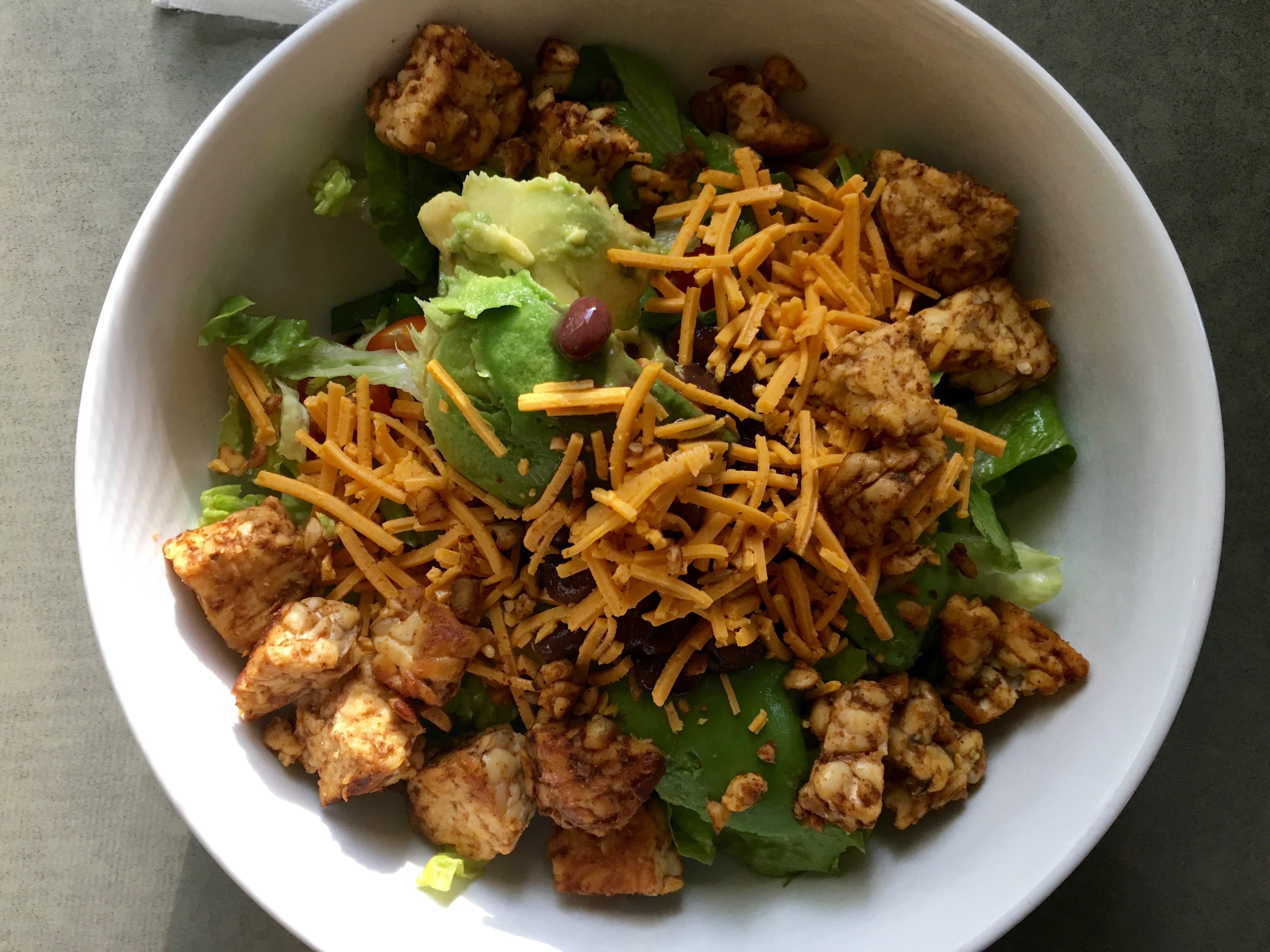 Everyone else had tacos but I made a taco salad.  It had black beans, avo, tempeh, romaine, green onions, cilantro, tomatoes, and daiya cheese.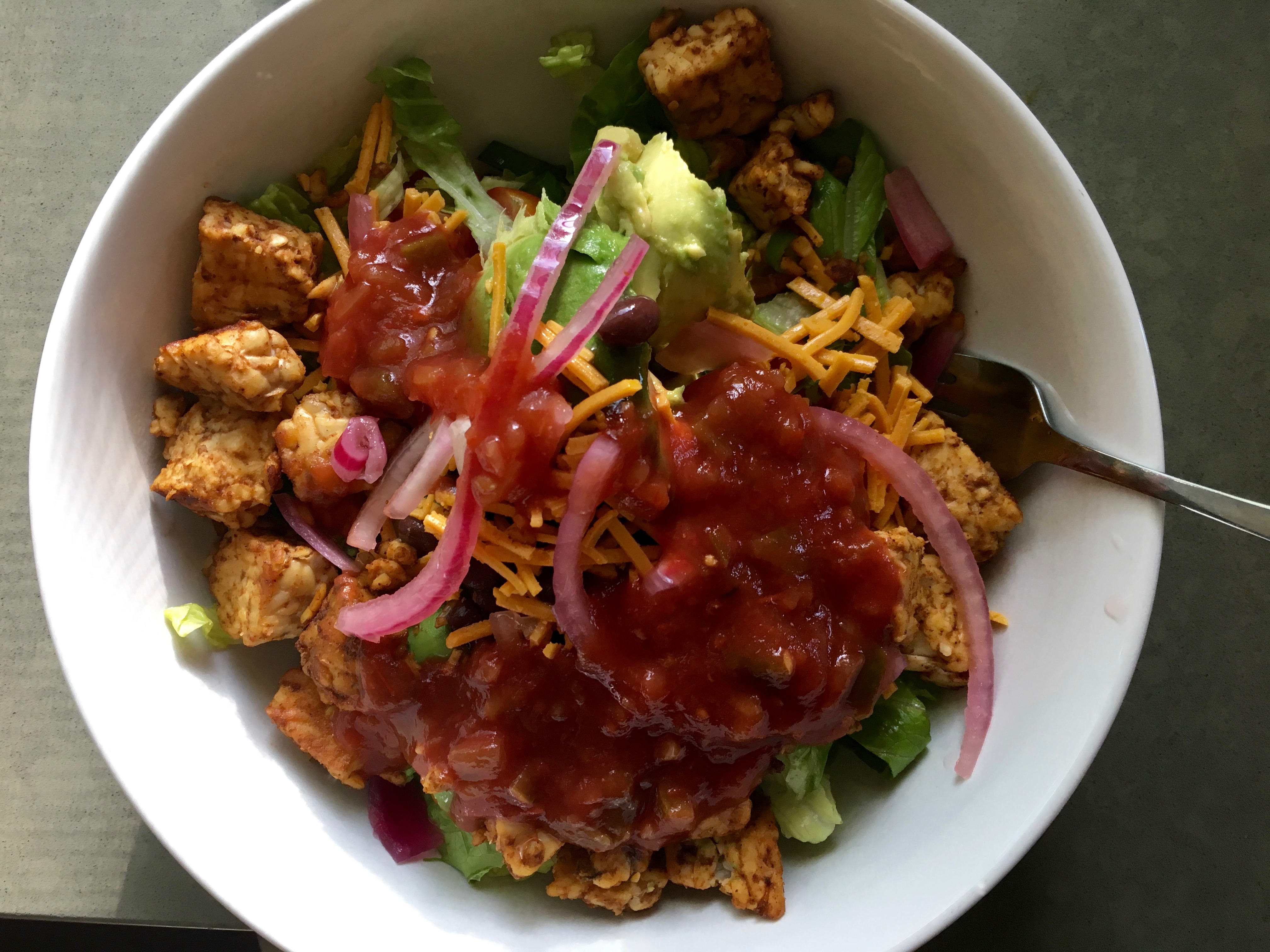 But then I remembered the red onions I had pickled the day before (with the parts I didn't skewer for the grill).  Added those and then some salsa too. I was really going ALL OUT with this one.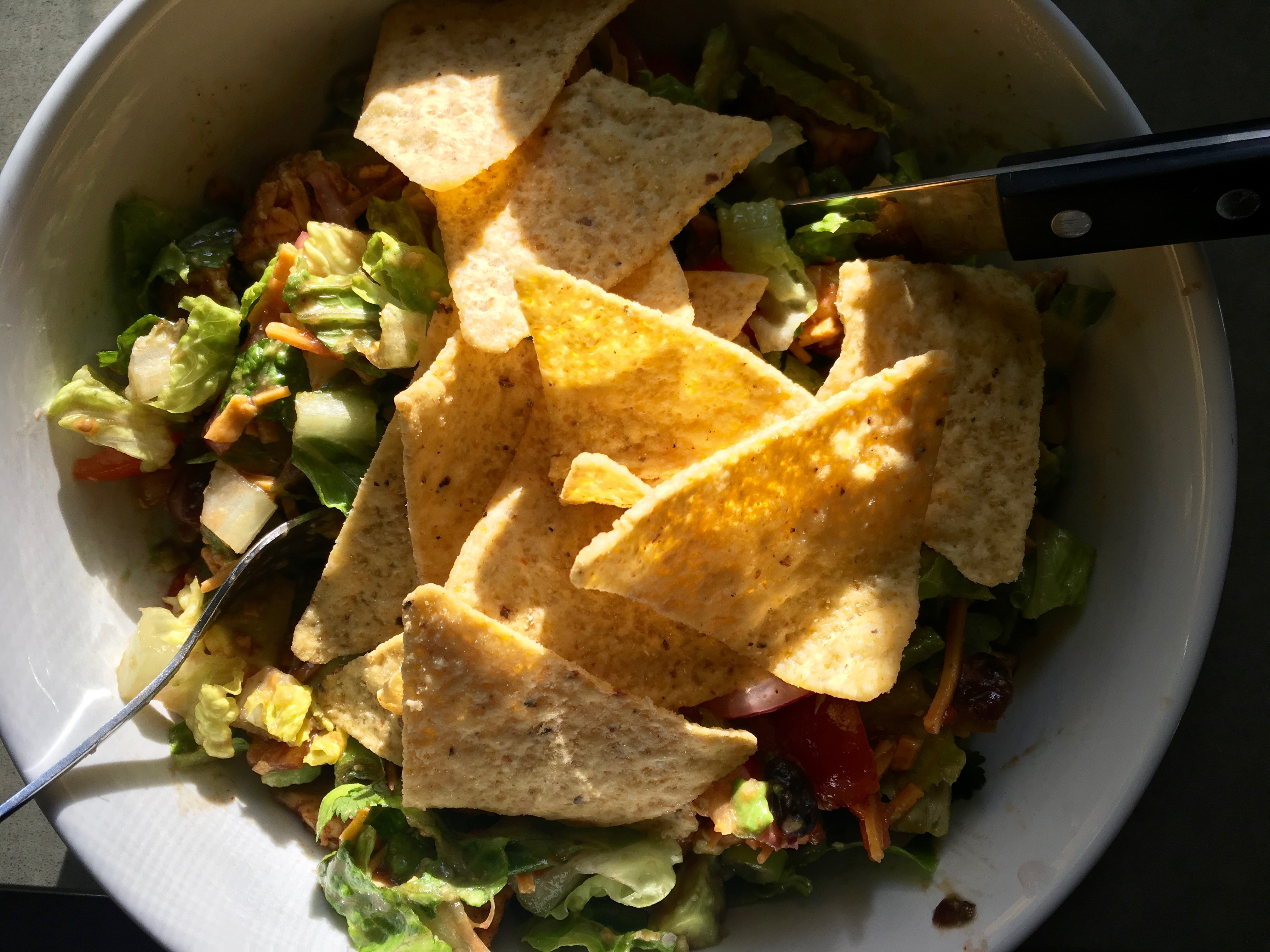 And then all. the. chips.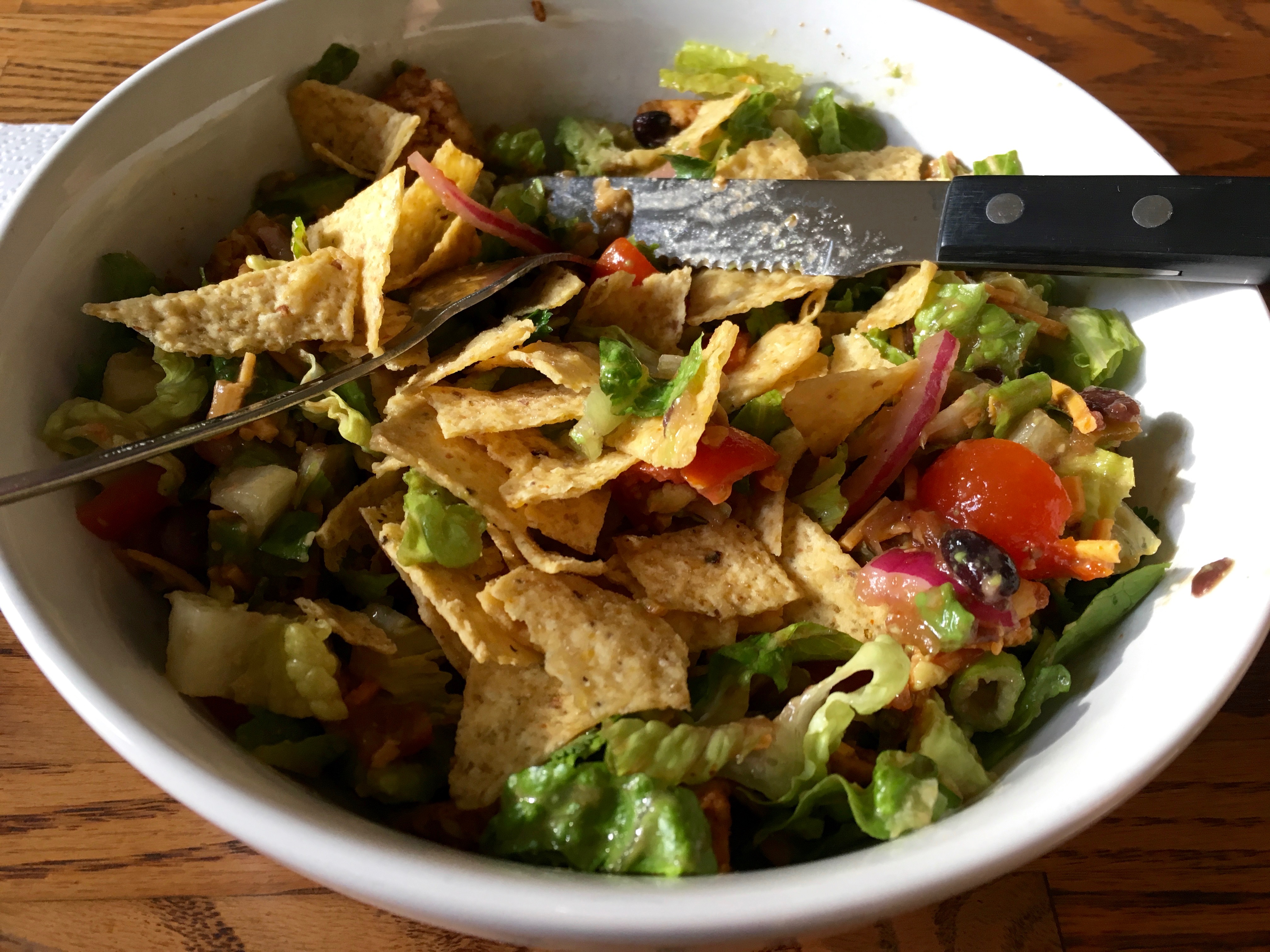 Ah salt.  My weakness for lyfe.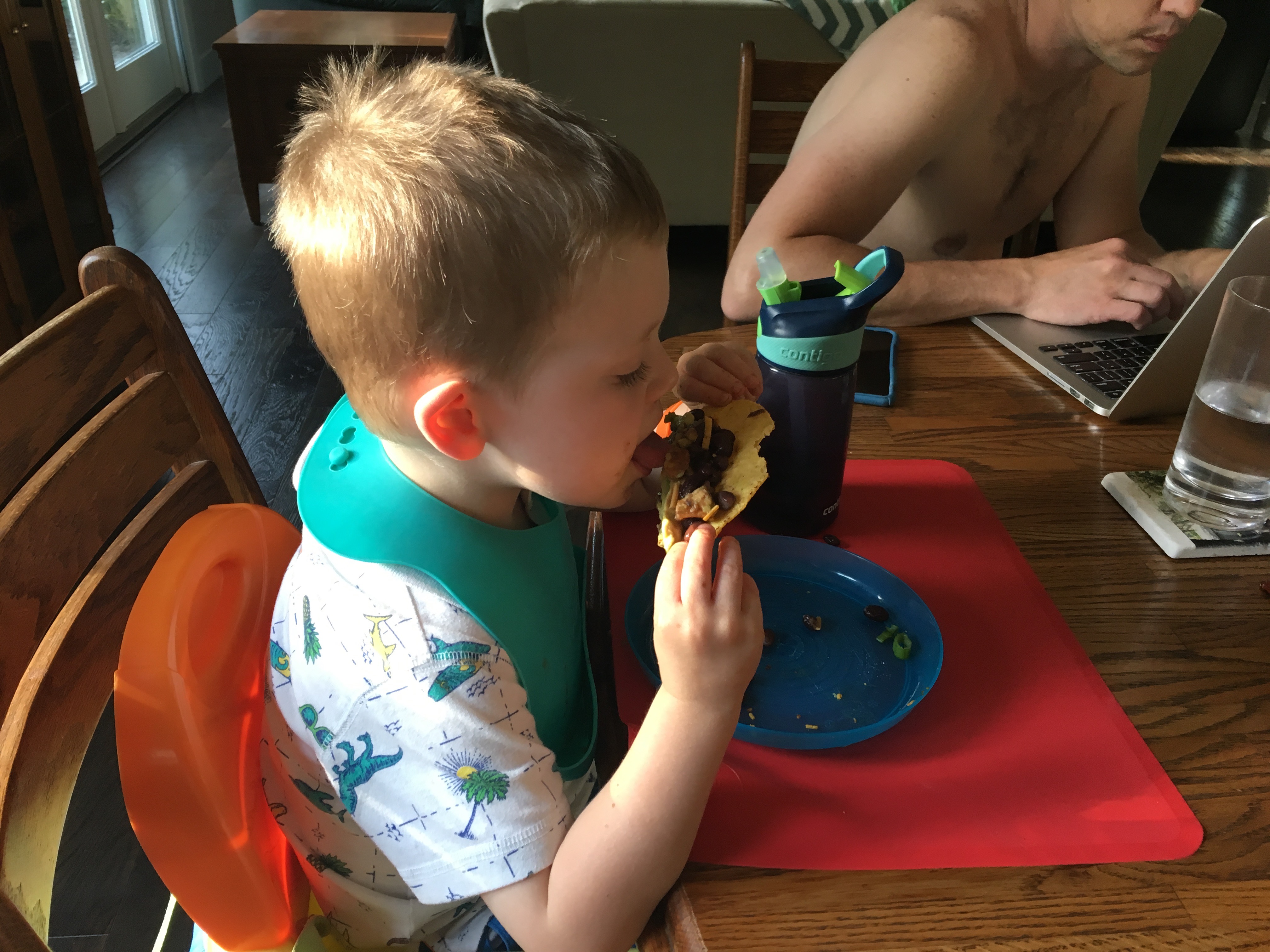 He had three!  I was stuffed after my chip-stravaganza and wasn't going to have any dessert but then I caved and had some.  I didn't take a pic but I had the rest of the TJs chocolate bars from the previous day (finished off the raisin and pecan one and more of the mint one).