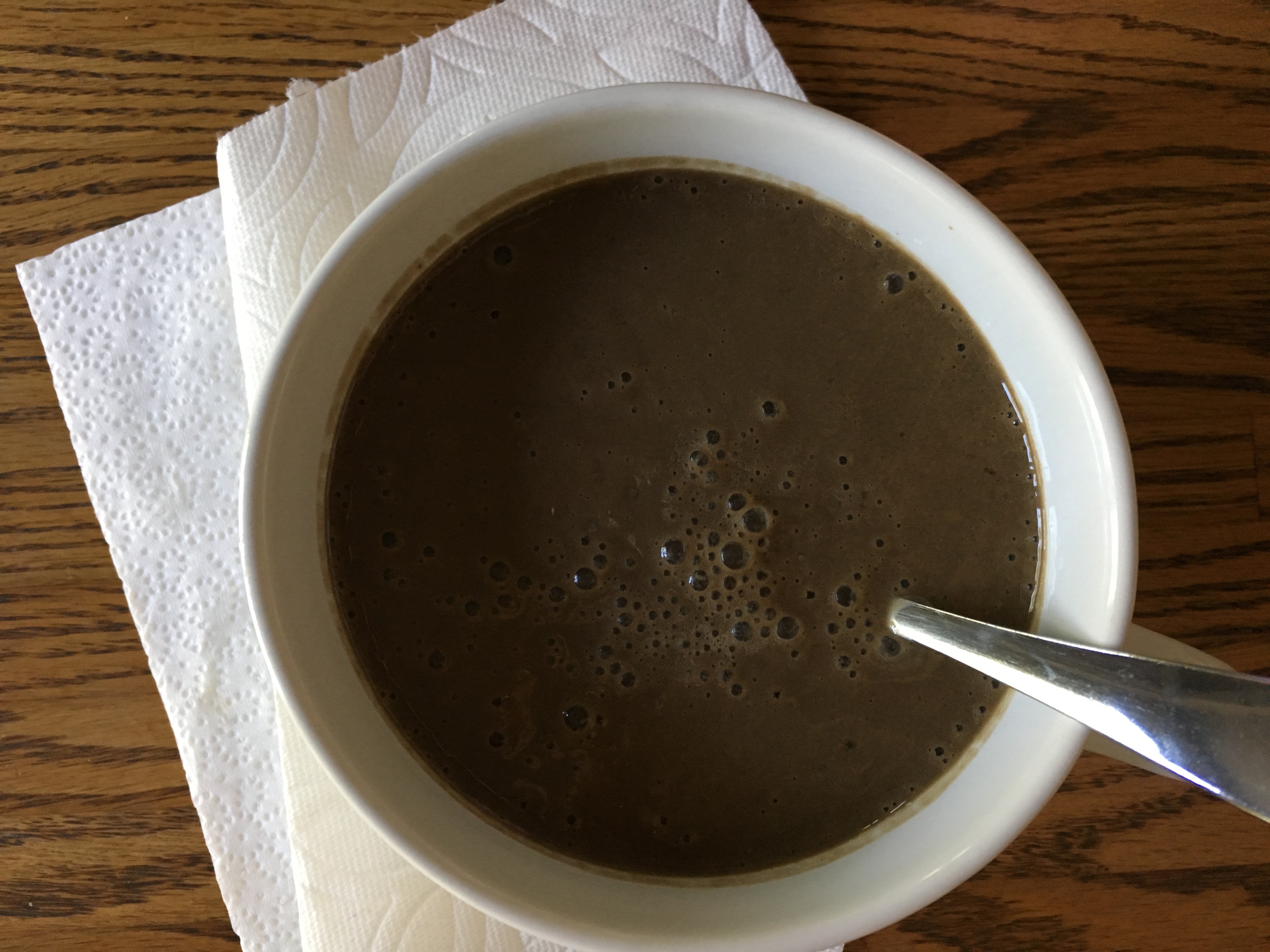 Oh hi chocolate banana milkshake that is healthy.
We had planned on going to a park this morning, but P had a reaction to his am dose so I was keeping it mellow indoors until he got through it.  A few hives this time, and a pretty brutal case of congestion and wheezing, but meds and time (and snuggles) heal all. V is less understanding, but it's all good now.  It's easier to talk about once it's over, because when you're in it, you're just kinda waiting…and waiting…and waiting…to see how bad this is gonna get before it starts getting better.  Luckily, he was fine and I didn't have to call for backup.  Crisis averted.  We killed more time going to TJs and Nugget, and by the time we got home he was 100% again so I let them play in the backyard while I unladed the groceries and made lunches.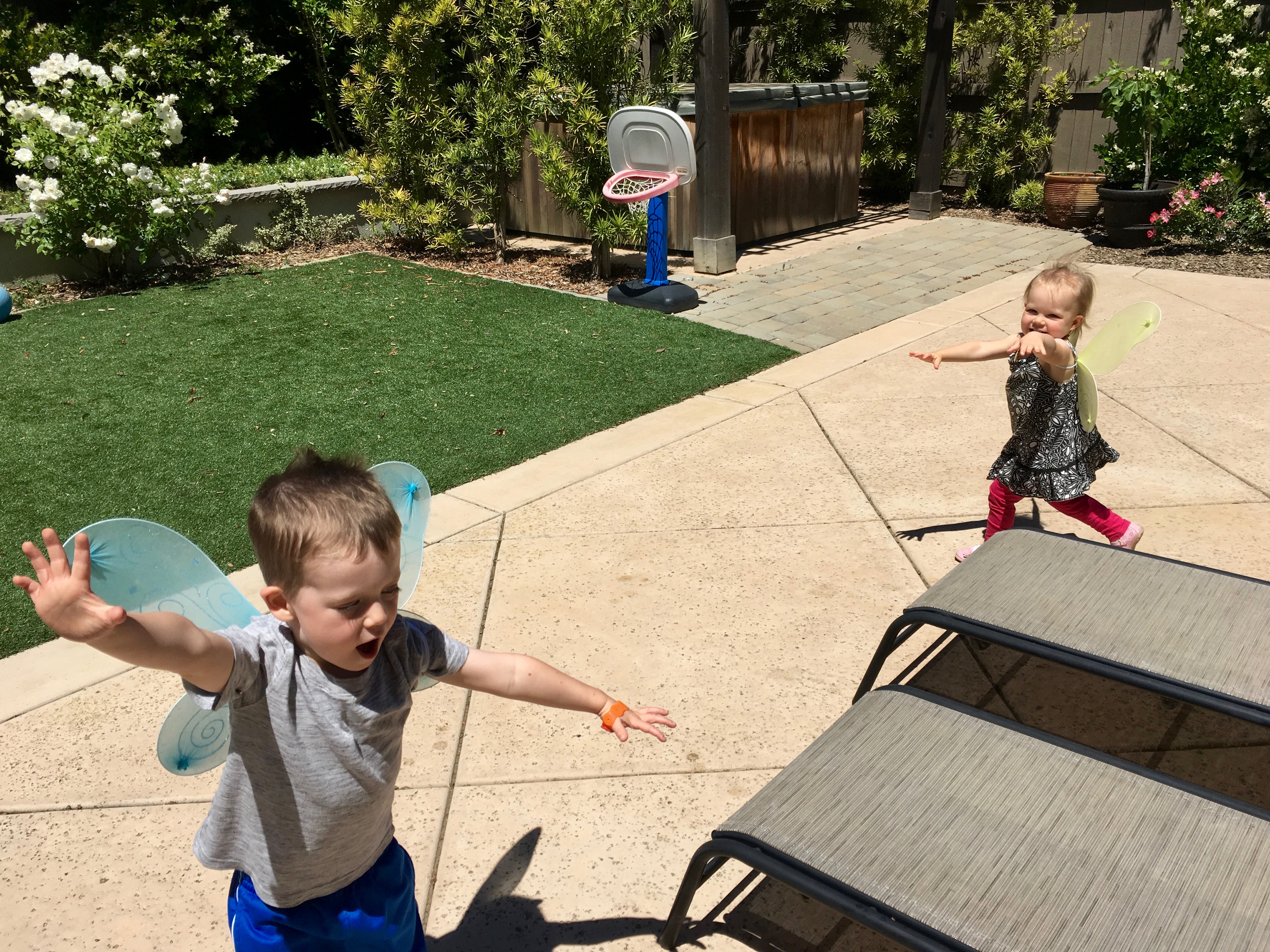 Back to himself indeed.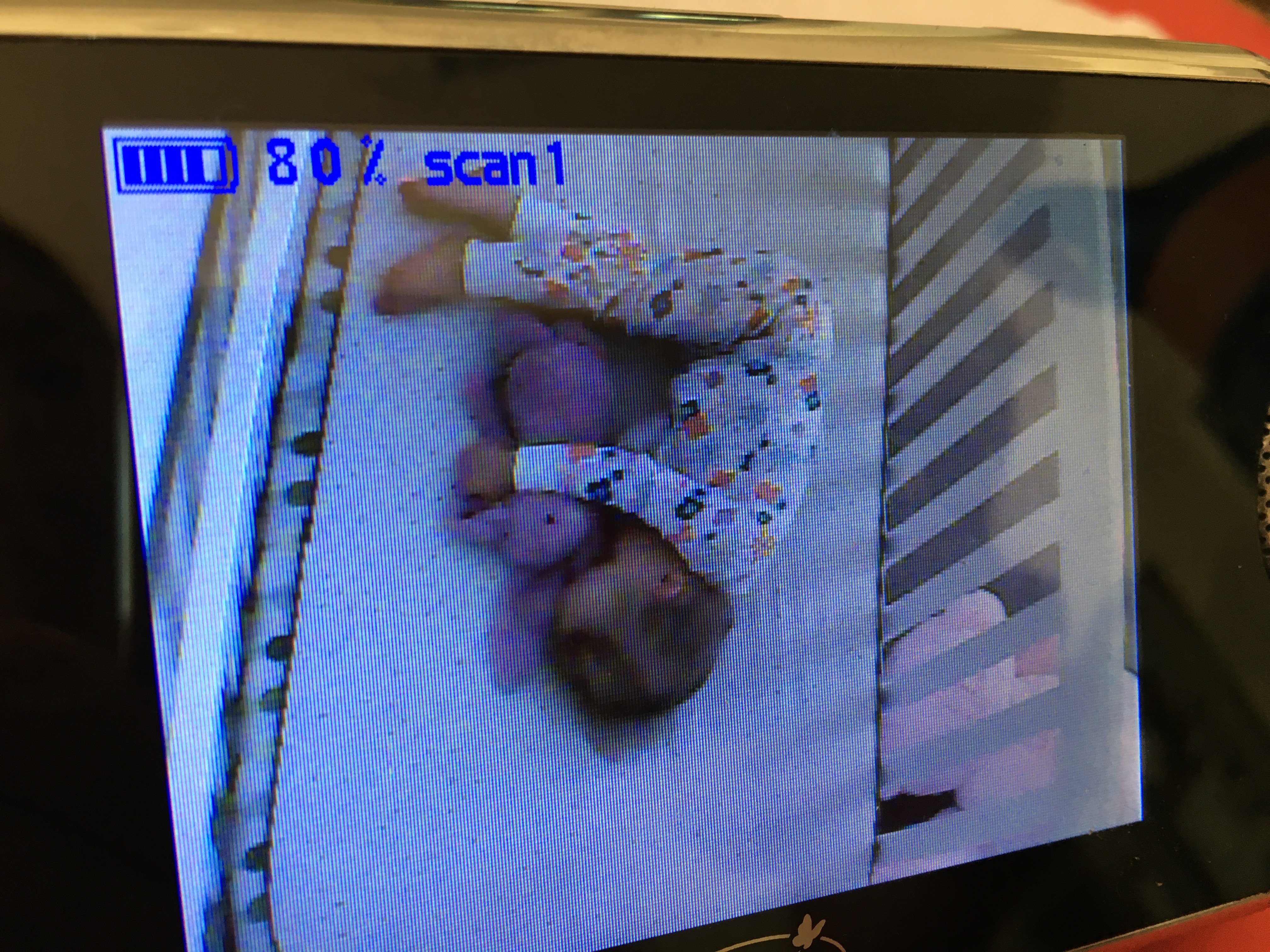 We are slowly inching our way back up to the dose he last got to at the MD office on Friday, but I'm not going to rush it.  It may be a few weeks before we get there because I want to make sure his body isn't under too much stress.  And as a result, we are skipping the next two weeks of Friday up-dosing appointments.  This is my decision, not the MDs, but I know it's the best for P.  I don't want him to hate OIT and since he has been such a trooper thus far, I feel like the symptoms he's been having are the way his body is telling us to slow down.  It may take us months to get to the end (as opposed to the 1-2 remaining appointments we were supposed to try it in before this hiccup), but we will do it the gentlest way possible.  Slow and steady wins the race!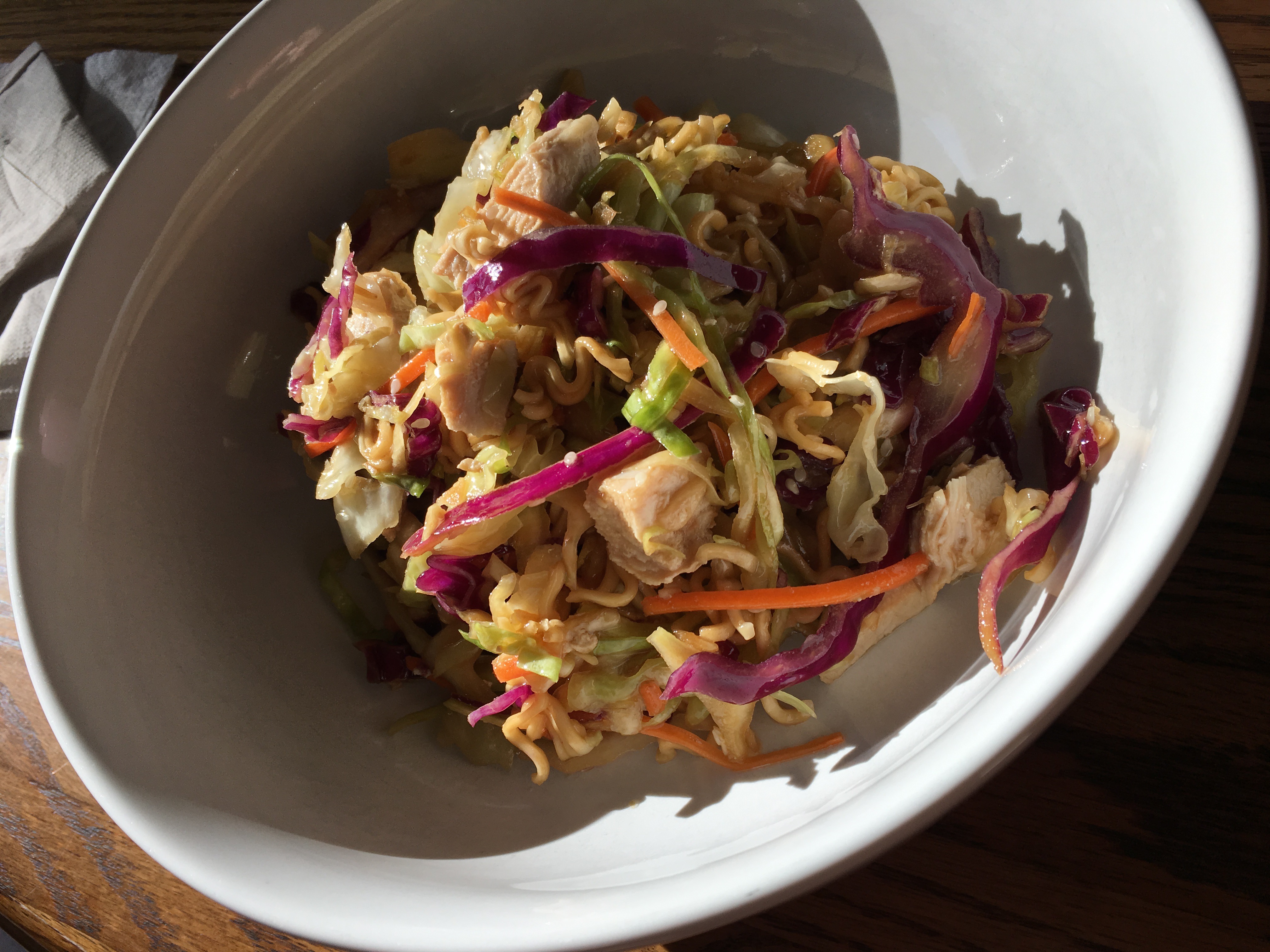 I made an Asian ramen slaw salad for dinner with chicken and it was received with rave reviews.
P was in a MOOOOOD after a swimming (I know it's better that he's not napping but it's still pretty awful after 5 pm) and was acting like he didn't want to like dinner (regardless of what it was), but after one bite he made a complete 180 and was scarfing his portion down.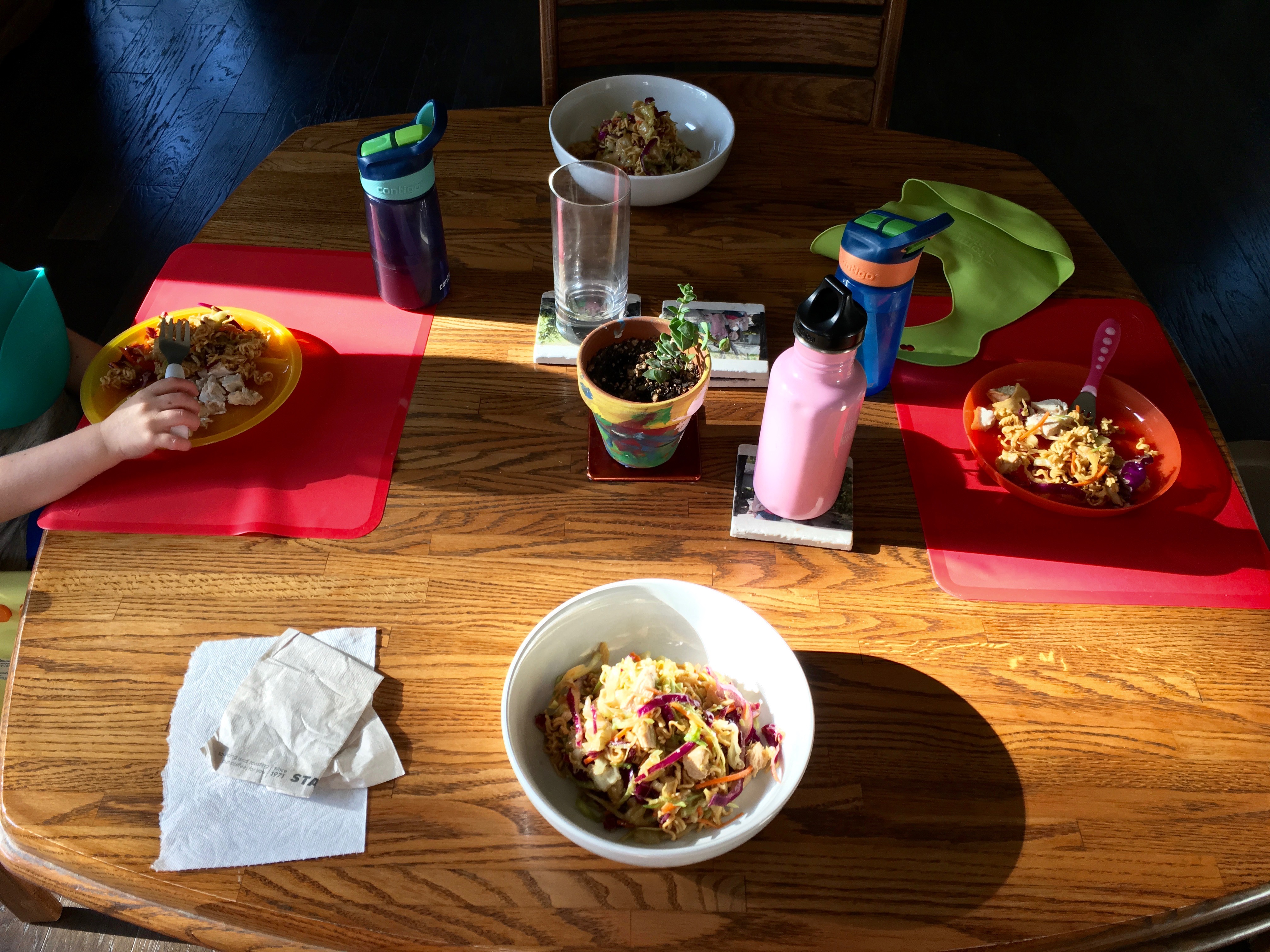 I mean, he was the one who chose which ramen noodles we got at the store!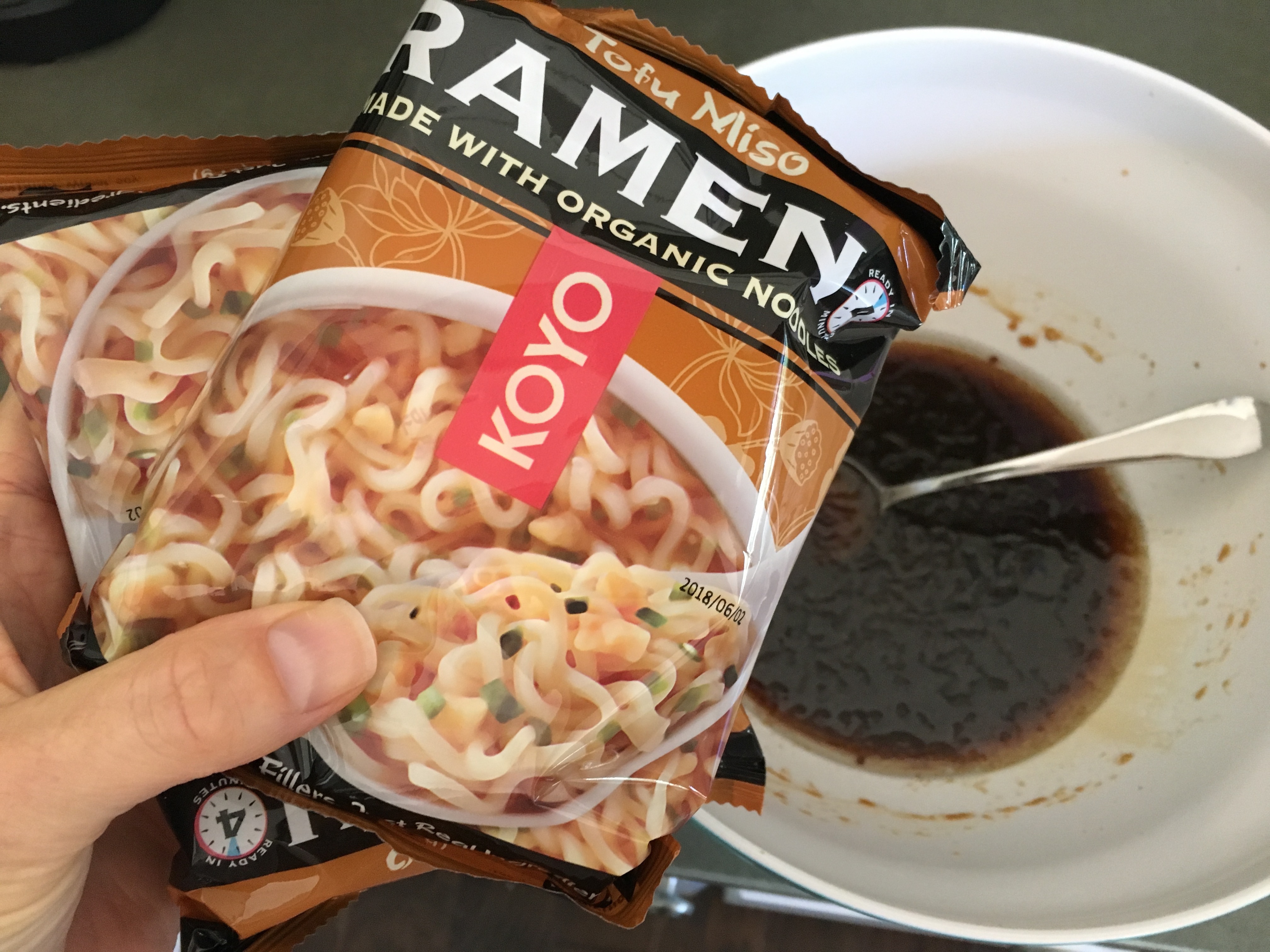 Went to Nugget for these since Tjs doesn't have ramen.  I saved the packets for some other use. It's probably just like miso soup?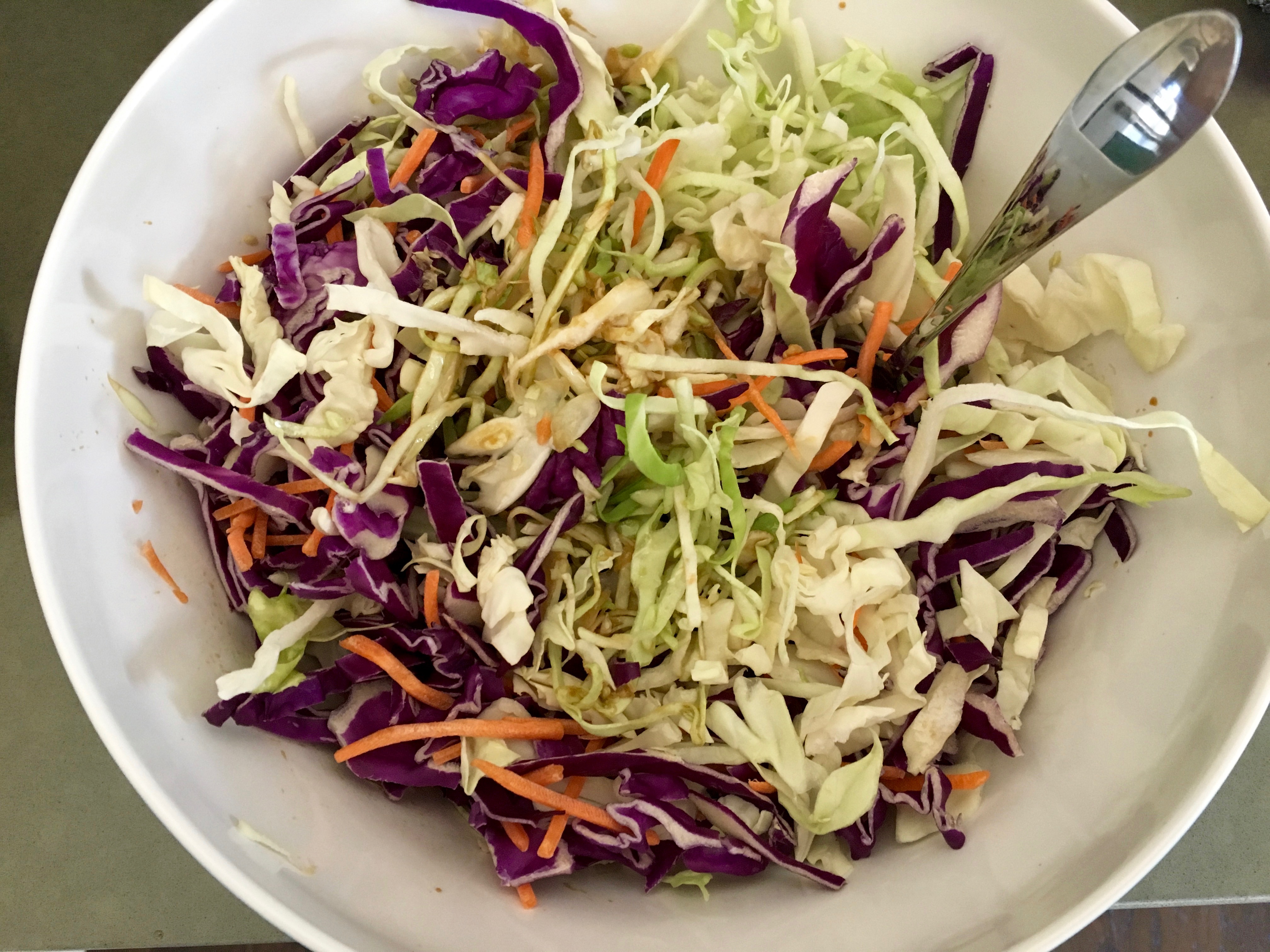 I should have written down the recipe for the dressing because it was A+ work if I do say so myself.  I had looked up other similar recipes the night before so knew roughly what to do.  I used canola oil, sesame oil. tamari, rice vinegar, and honey.  Then added a bunch of sesame seeds and tossed it in green cabbage, and a slaw mix.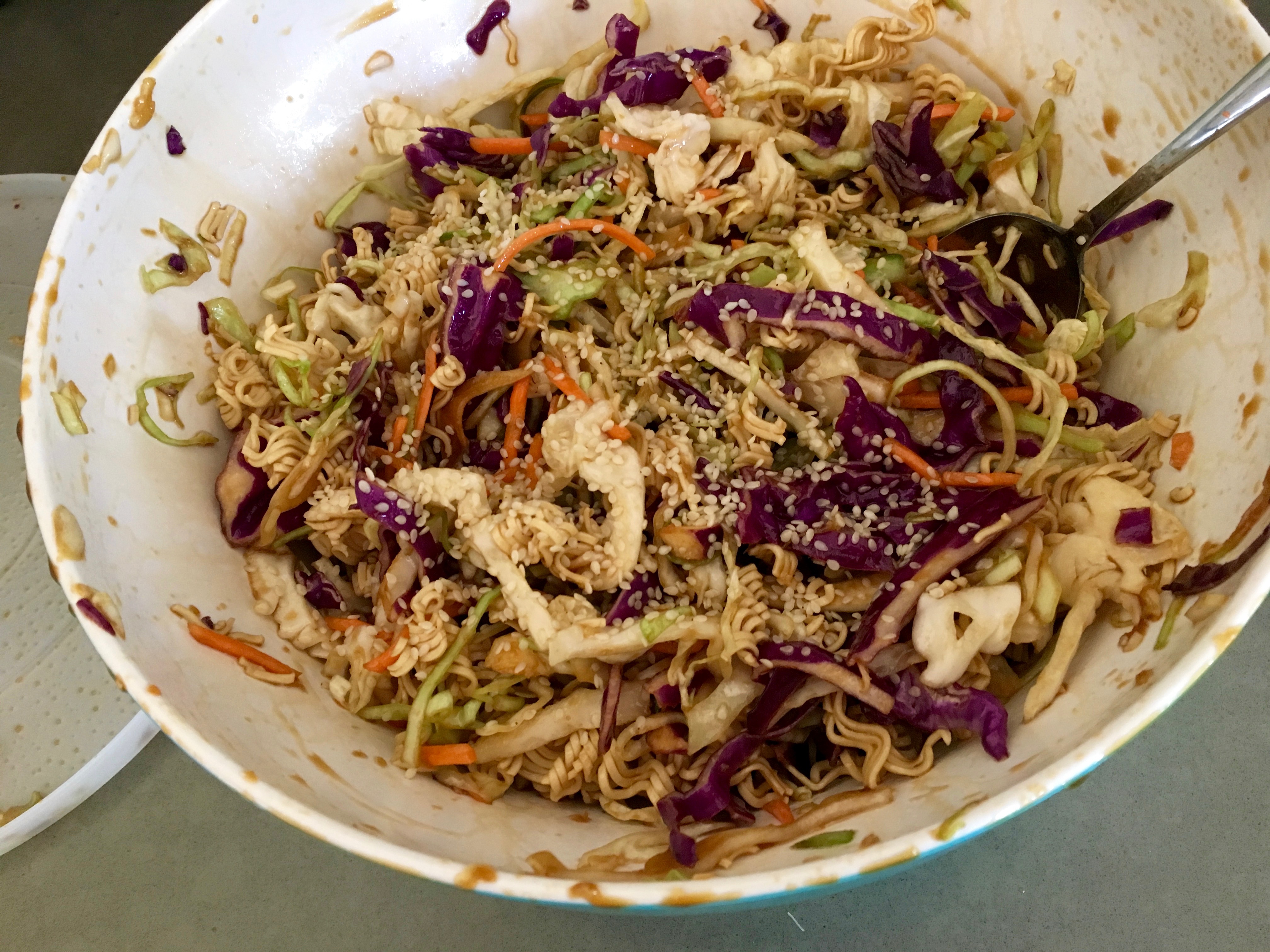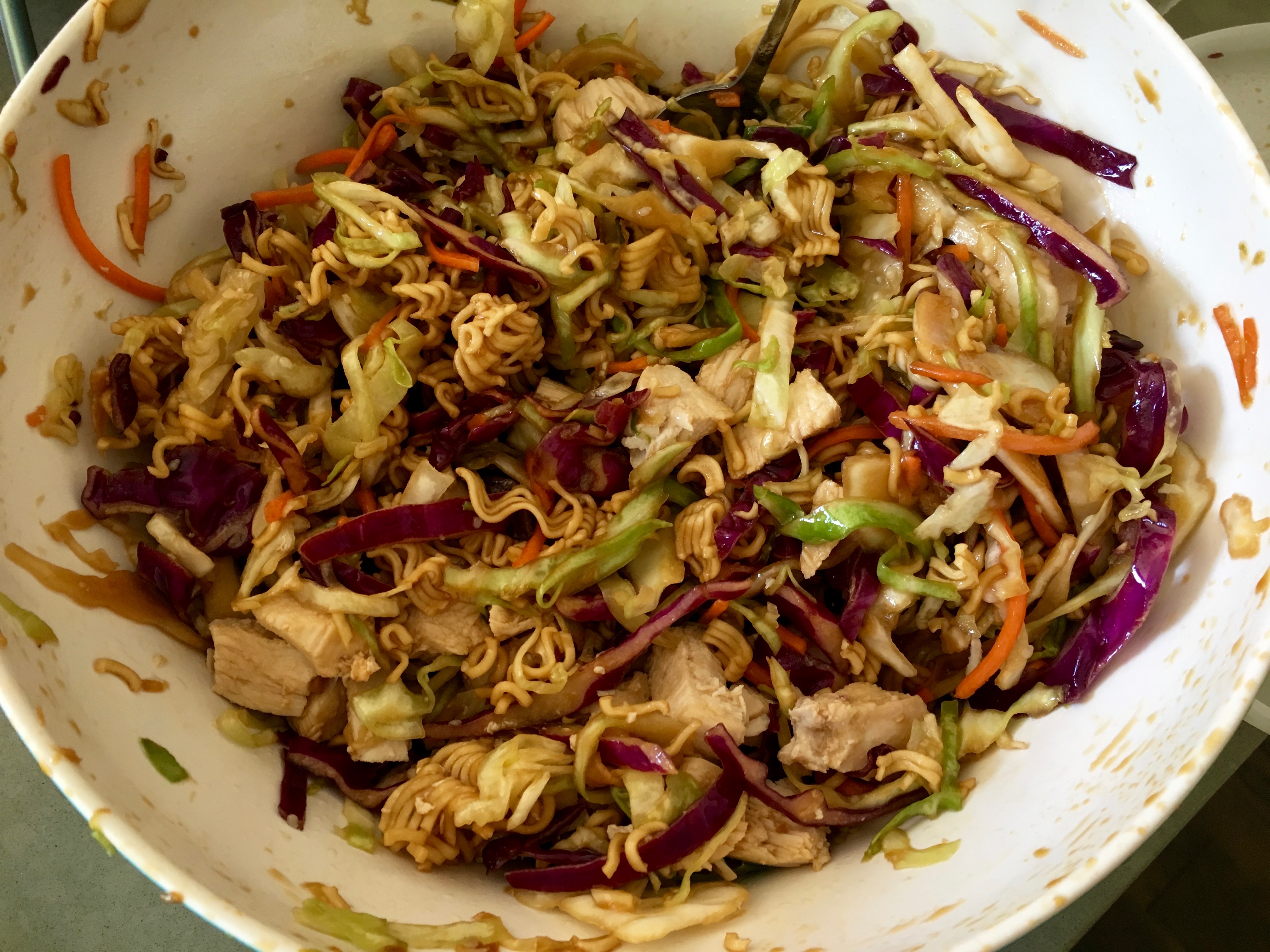 After the lettuce was covered in dressing I added in the noodles, which I roughly crushed by hand. I let it chill in the fridge while I baked two chicken breasts, and once those were done I diced them and added them in too.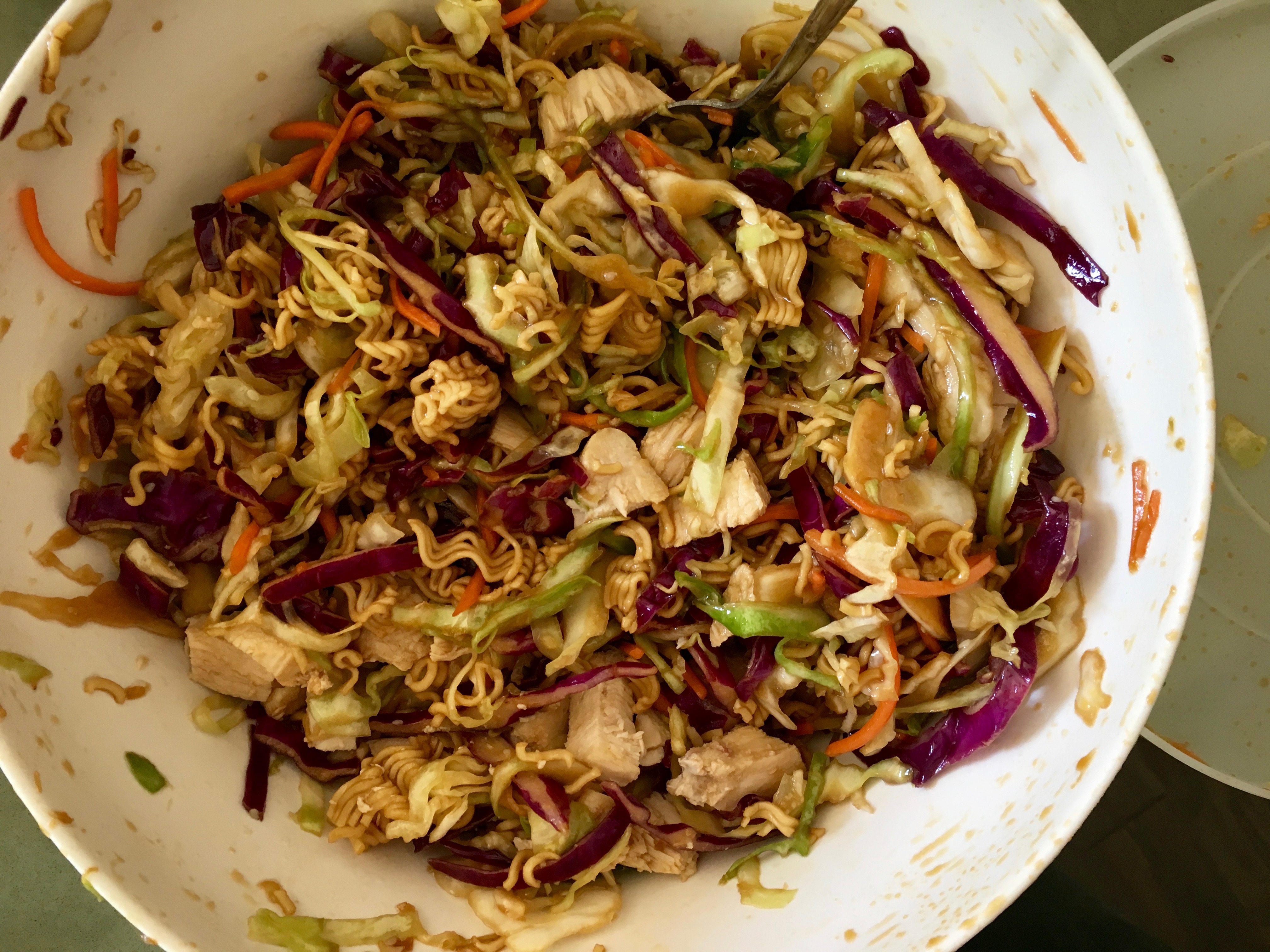 I love when I finish dinner entirely during nap time. It means coming home from our PM activity is effortless.  Or at least as effortless as anything is with preschoolers.
Yummmmm.  I would eat this back to back nights no problem.  And you could swap in anything for the chicken – edamame, slivered almonds, salmon, shrimp, whatever!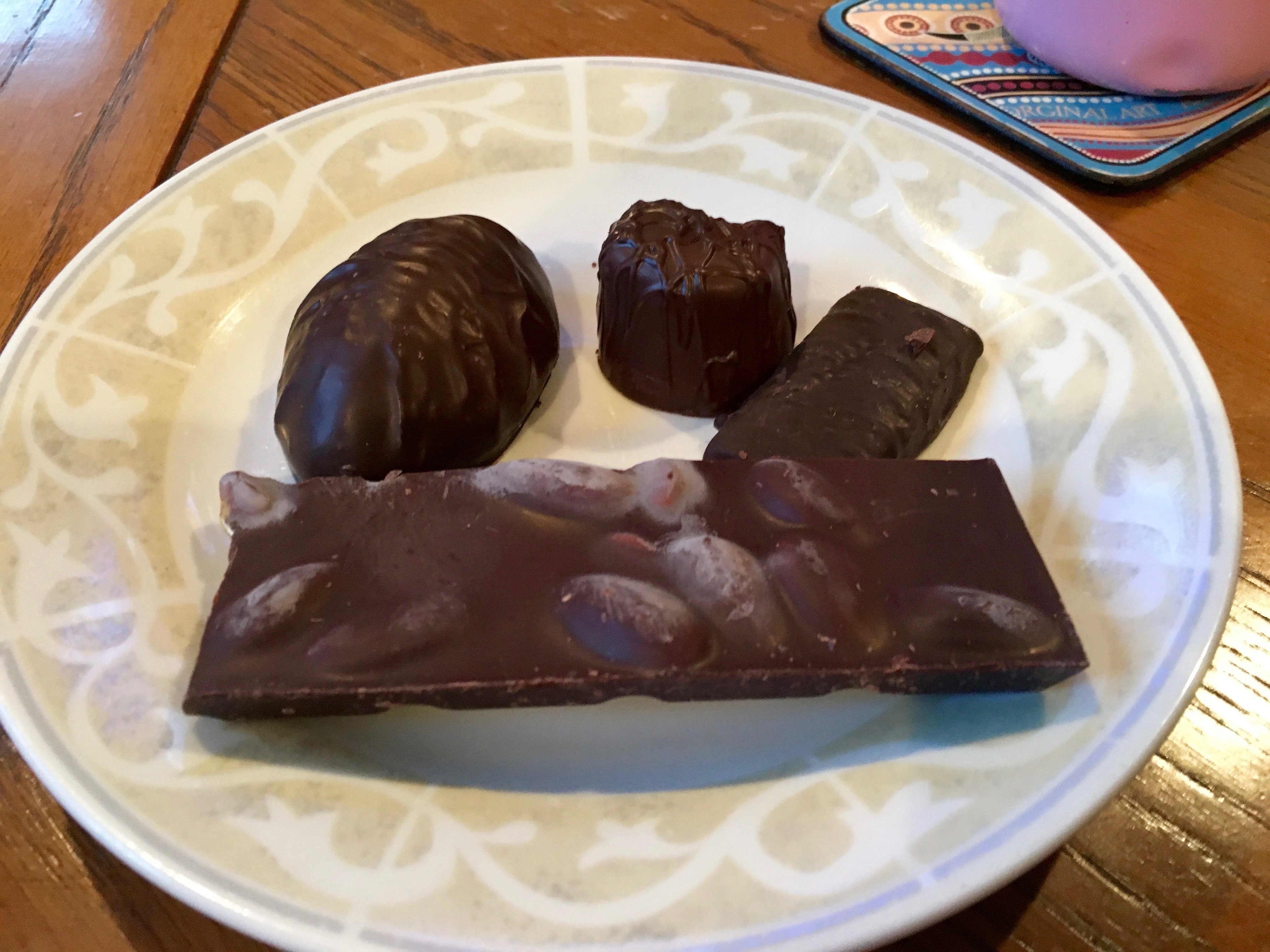 After the morning scare, this was NOT a night for skipping dessert.