I probably like pizza just as much as the next person, however, it's not a food I eat very option given the primary ingredient (cheese) doesn't have a place in my diet. 
But that's no excuse (especially when cheese-less versions are just as delish and easy to make at home).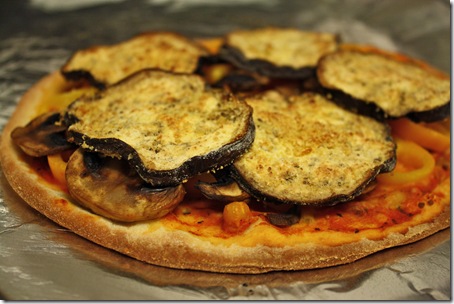 While attempting to fit all the latest Costco buys in the fridge/freezer, I came across this delish Udi's pizza crust.  Sneaky bugger was hiding way in the back!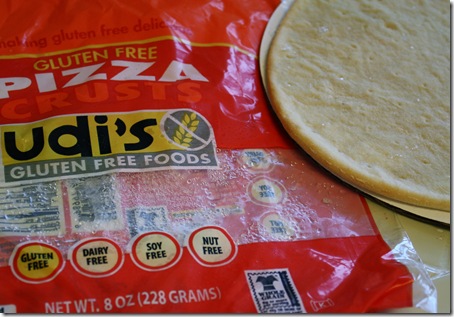 In case you missed my previous review of this product, I loved it.
Udi's pizza crusts are gluten free, dairy free, soy free, and nut free – but definitely not flavor free.
I was feeling adventurous, so I decided to make a more complex pizza (in my world, that means more than 1 step).
Step one: bake breaded eggplant slices (I did this last week and never posted the recipe because I suck)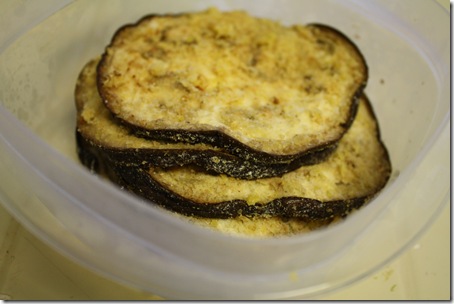 It was my "n" meal – and although nutritional yeast isn't a new ingredient for me, it's still a new recipe. 
In any event, here's the method.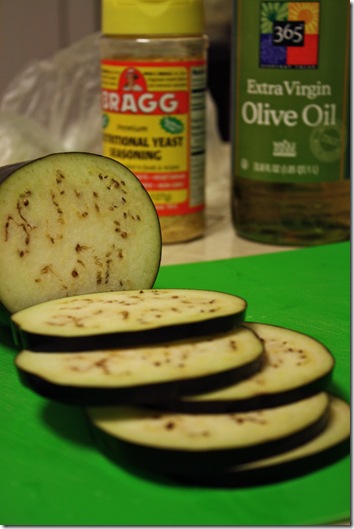 I thinly sliced the eggplant, sprinkled the pieces with salt, and let them sit for ~20 minutes to sweat.  Thanks to the people who commented on my last eggplant post about this method – it definitely helped soften up the texture and allowed for more flavor without more oil.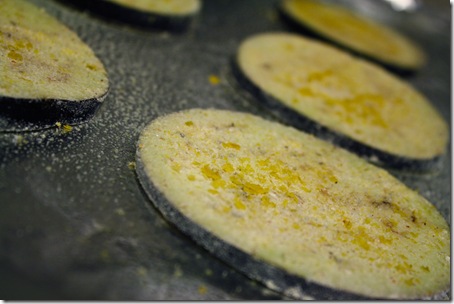 After they were done sweating, I lightly coated them in EVOO.  [FYI, I did this by dipped my fingers in a bowl of oil and massaging the slices individually]
Next I breaded them in a 50/50 mix of cornmeal and nooch.
For those who don't know, nutritional yeast (aka nooch), is a deactivated yeast.  It's commercially available in most health foods stores in a flaky powdered form.  It's a popular condiment or ingredient for many vegans/vegetarians because of it's bangin' nutrient profile.  First off, it's a complete protein; but even more importantly, it's a source of B-complex vitamins.  The presence of B12 is especially noteworthy because this necessary vitamin is rare in plant-based foods.  Nooch is also naturally low in fat and sodium, so it's heart healthy all around!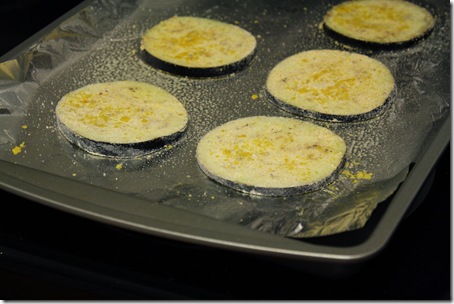 Then I placed them on a sprayed baking sheet.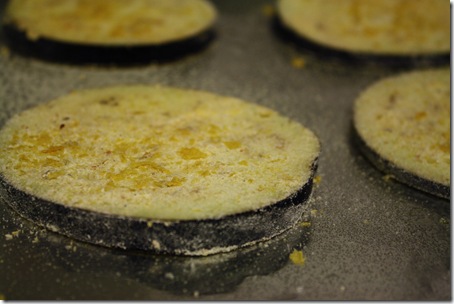 And cooked them in the oven at 425 degrees for 15 minutes.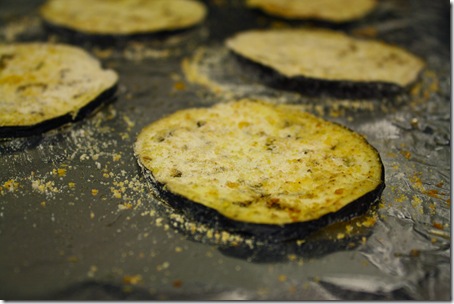 Voila!
Baked breaded eggplant is perfect for making layers in a lasagna.  Along with spinach and noodles, you can use "cashew cheese" or hummus in between, and – bam! – instant Italian heaven.
Sadly, I have no photos from the first use.  But I decided the extras were perfect for pizza toppings!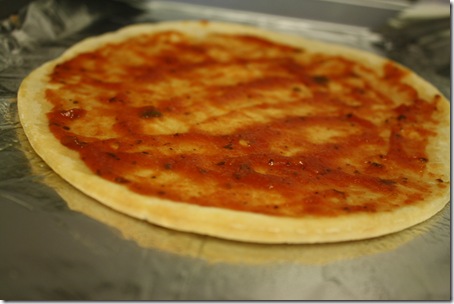 Step two: sauce your pizza crust (I don't go too heavy on this step…not a big sauce person)
Step three: sauté mushrooms (I used Bragg's liquid aminos)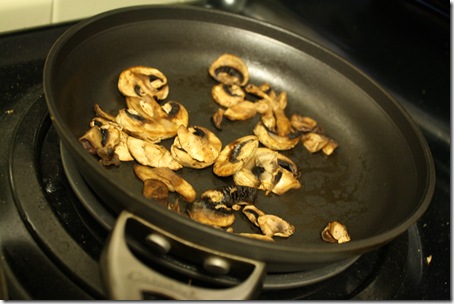 Step four: while the 'shrooms are shriveling up, chop and prep any additional toppings (bell peppers perhaps?)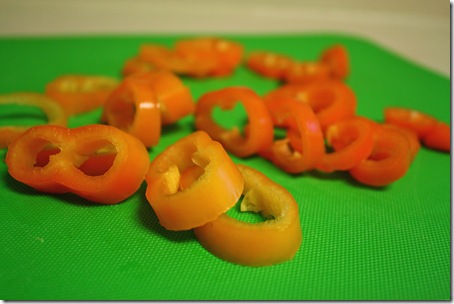 Step five: add hummus (this is practically a life step style for me)
Step six: add more hummus (not a joke…)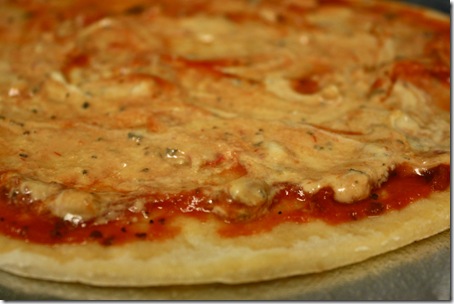 Step seven: go topping crazy (fun part!!)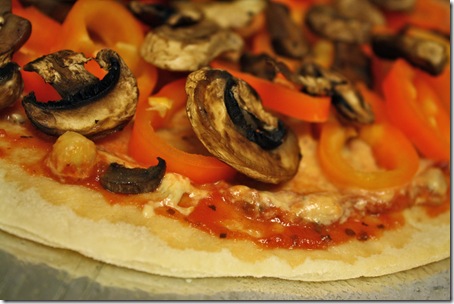 Can't read my, can't read my…no you can't read my pizza face.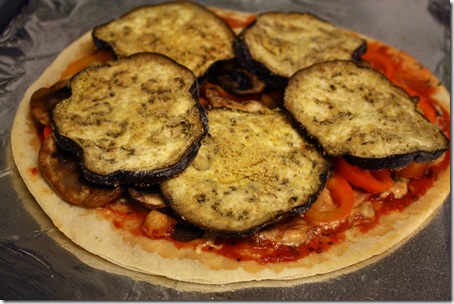 Pa-pa-pa-pizza face 🙂
Step eight: cook in oven at 225 for 15 minutes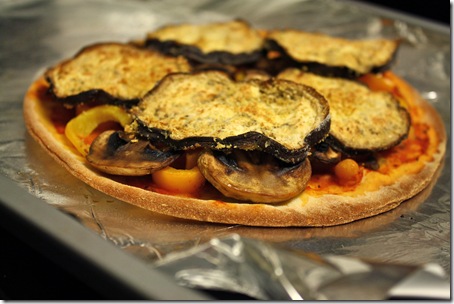 Step nine: wait for it to cool (hardest step of all!)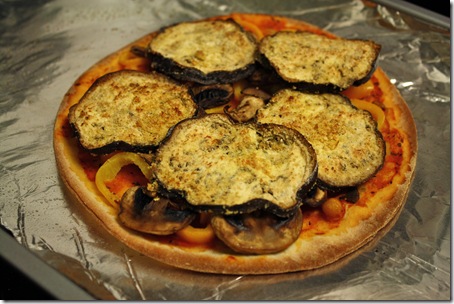 Step ten: dig the eff in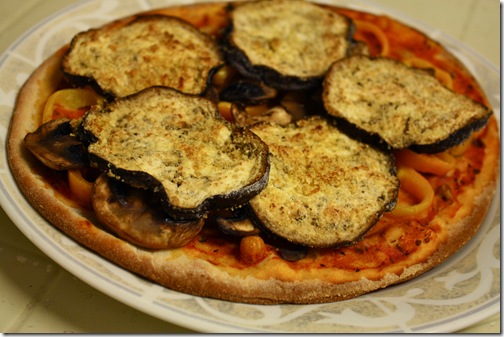 I cut the pizza into 4 pieces (quarters), and made a side salad with approximately 700 carrots and 55 servings of hummus (those may be exaggerations but they aren't too far off from the truth).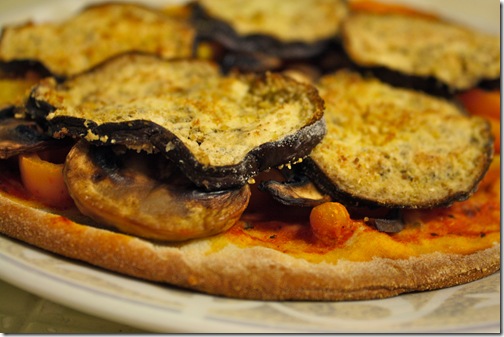 I made a (feeble) attempt to practice moderation with this, and only plated two slices (half the pizza) as my first serving…but we all know that I went back for the rest of it after polishing off the first half.  I cannot tell you how awesome hummus is on pizza, you'll just have to take my word for it and try it yourself. 
I was delightfully stuffed afterwards.  If you saw my pa-pa-pa-pizza face, you'd know it's true love.