I didn't really know what to think when I agreed to review these pants…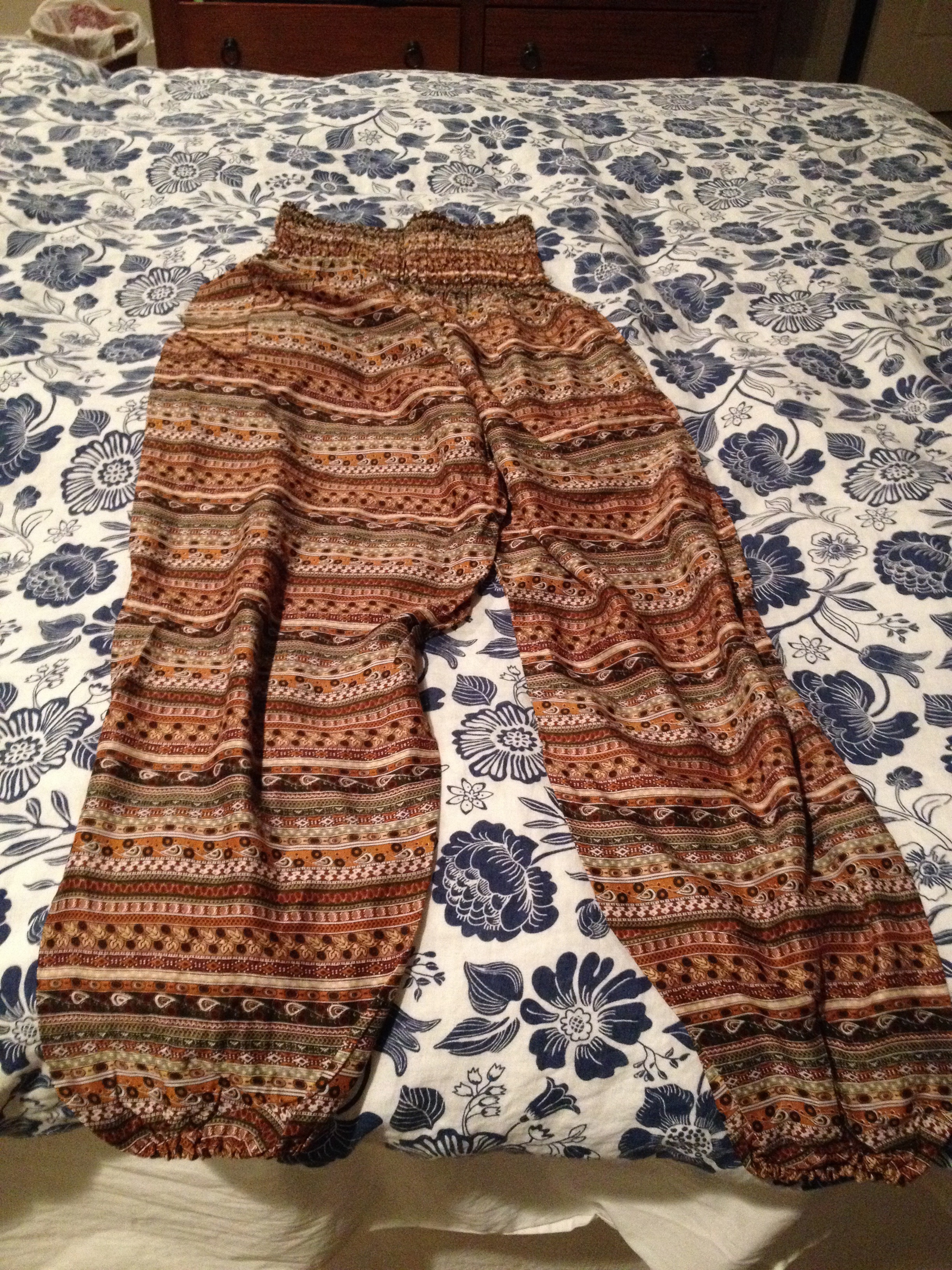 They are so NOT me.  At all.  But they looked mega comfy and I knew my sister would want them if I didn't like them.  She'll still probably "borrow" them quite a bit, but I have to say, I'm kinda in love with their comfort.  I mean helloooo they have a stretchy waistband.  Awesome.
They are slightly see-through but with leggings or workout stuff underneath they're perfect. And did I mention comfortable?
They are from One Tribe Apparel and they are the Aladdin Harem Pants in brown.  I think the price is totally reasonable and even though Kyle completely makes fun of me and whistles "Arabian Nights" or "A Whole New World" whenever I wear them I don't care.
Check out the website – they have lots of prints and colors – and I might get a black and white print too if Kyle let's me.