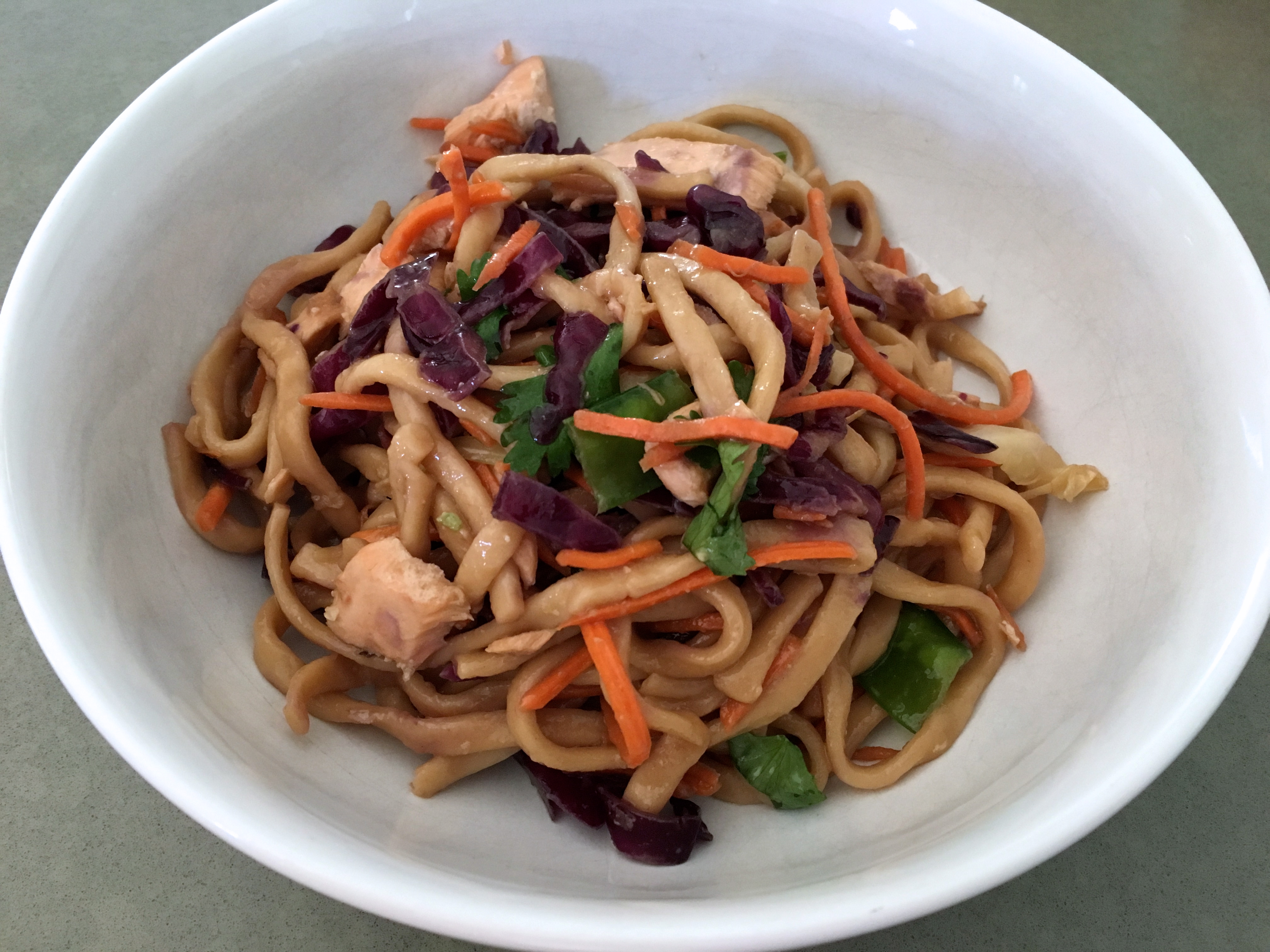 Mom, this is for you.
Because you told me to write it down quickly before I forgot it.  Man, I am terrible at keeping track of stuff when I cook.
I'm basically 6 months behind on blogging and we are nearly vegetarians again…save for a few dinners a week…and yet, I can't even find the time to share my photos because, life.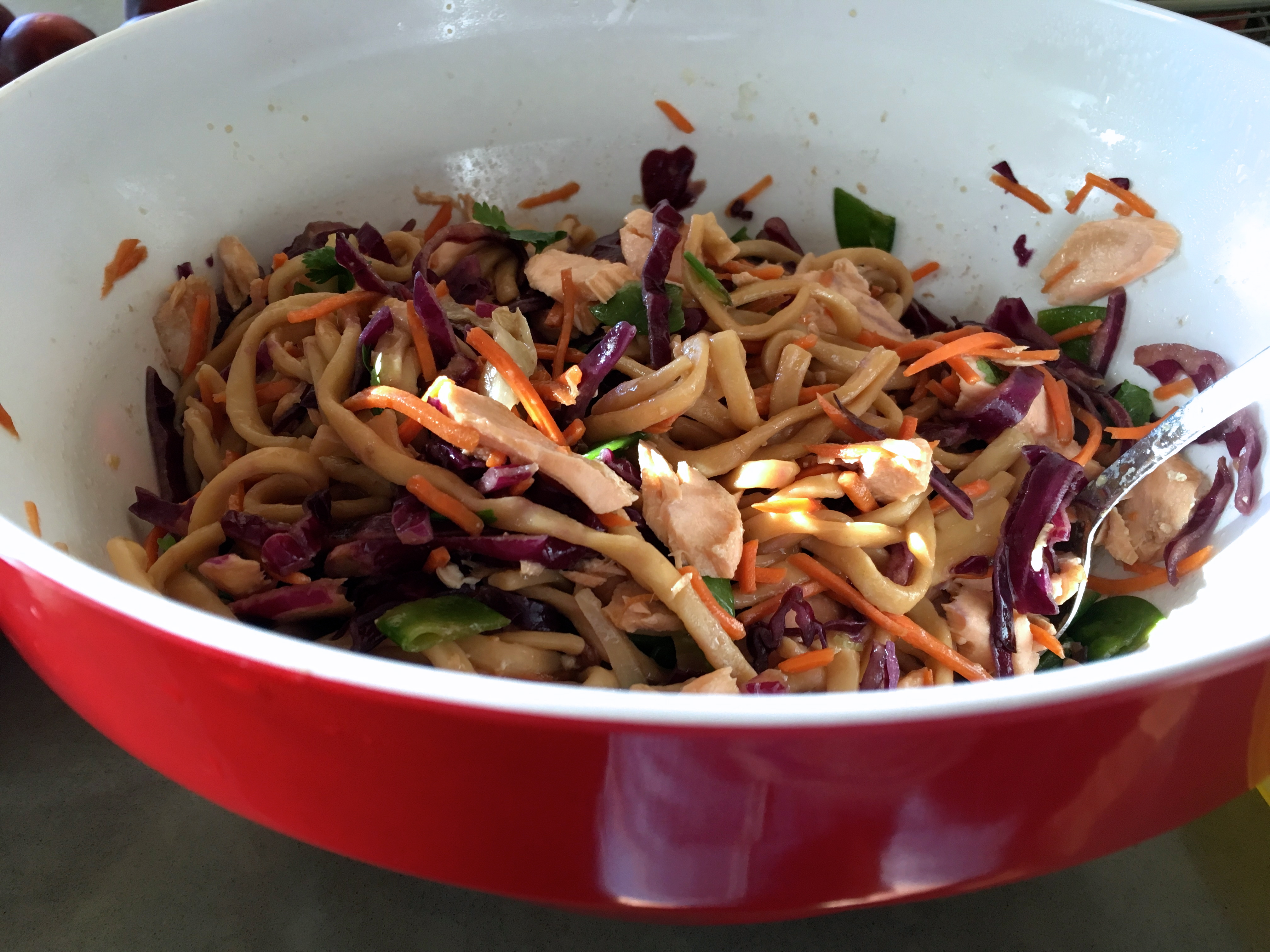 Can you believe this dinner came together during nap time?
That's when everything has to come together.  I think I need to write a cookbook that is made up of all recipes that can be made ahead of time, in 30 minutes or less (because who knows how long of a nap overlap situation you are going to get with more than one kid?).  This is a good one because it can be tweaked quite a bit.
For a vegan option, use tofu or edamame instead of salmon.
For a gluten free option, use rice noodles.
For a soy free option, use coconut aminos instead of tamari.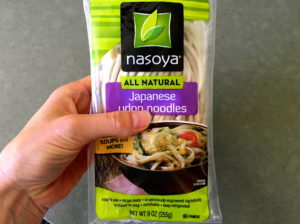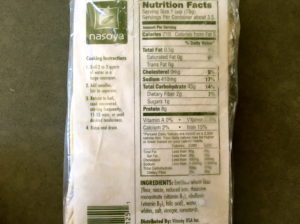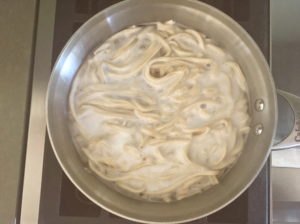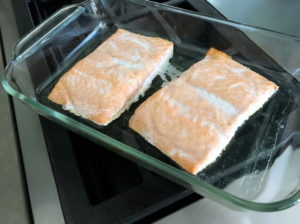 Chilled salmon and soba noodle salad
Ingredients:
Nasoya Japanese soba noodles
1 package  (9 oz) cabbage mix (I love this organic blend from TJs)
1/2 cup snow peas, chopped
1/2 cup shredded carrots
1/2 cup cilantro
2 filets (~1 pound) salmon, baked
2 tbsp olive oil
2 tbsp canola oil
1/3 cup tamari
1/3 cup rice wine vinegar
1/3 cup water
2 tbsp sugar
1 1/2 tsp ginger, very finely chopped (or shaved on a micro-plane)
Directions:
Cook soba noodles per package instructions (boil water, stir in and separate, allow to cook until softened and plumped up – about 10 minutes).
Bake salmon (~20 minutes at 350* F in a greased baking sheet covered in foil).
In a large serving bowl, whisk dressing ingredients together (oil, tamari, vinegar, water, sugar, and ginger).  Then add cabbage blend, snow peas, and carrots and mix so that the dressing coats veggies.
Once noodles are done cooking, drain the water and add to the dressing and veggie mix, tossing with dressing so they are coated.  Finally, add the salmon (once it is cool enough to handle shred it into medium sized flakes).
Add cilantro (and anything else you want to top it with – chopped cashews, sesame?) and chill until it is time to serve.  Making this in advance lets the flavors really soak into the noodles and break down the veggies.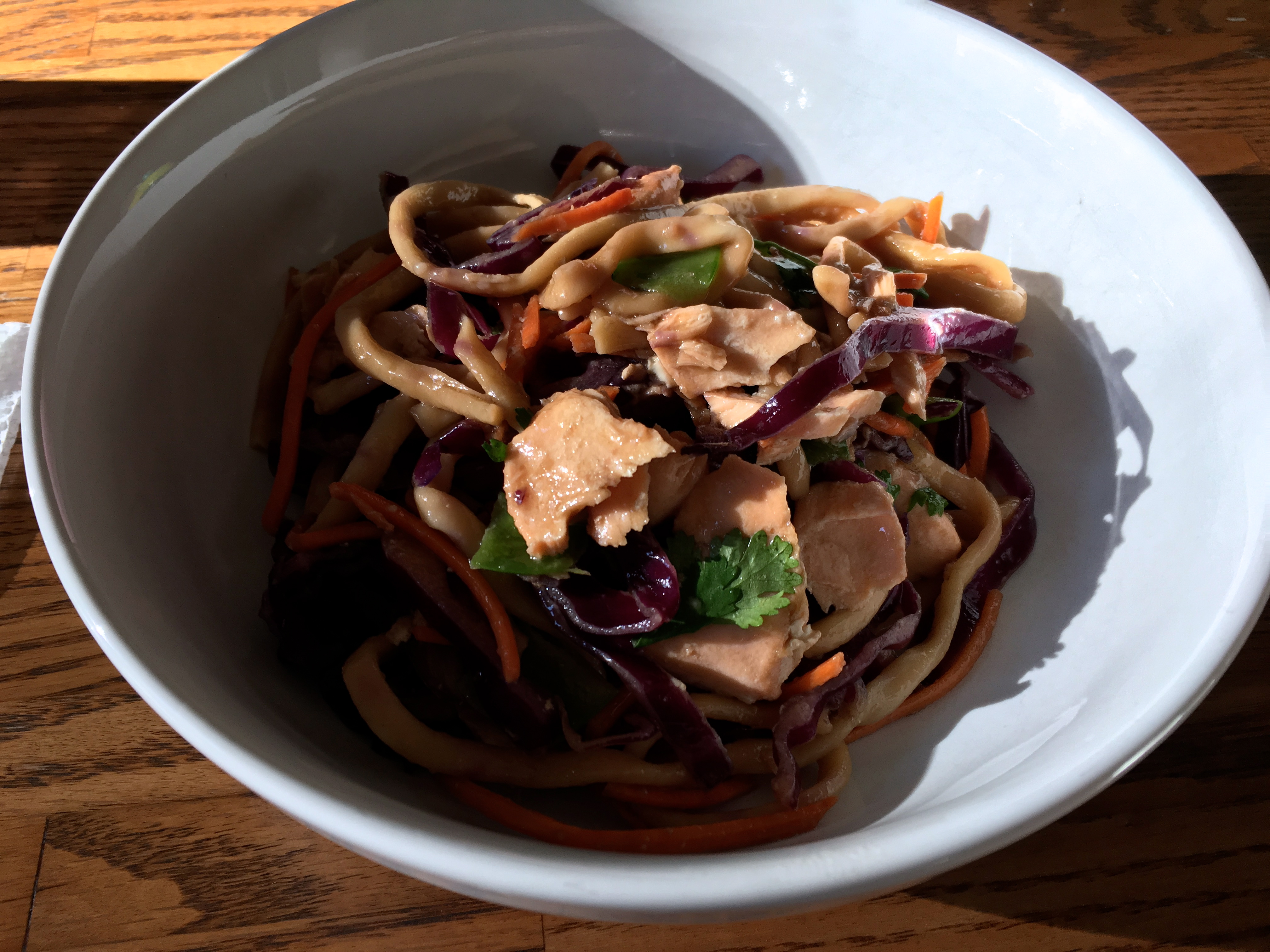 So good.
This was my first time with Nasoya soba noodles and they were so easy to make and so good.  A nice change from the usual pasta or grain options.  We do a lot of quinoa and rice in this house, so it's fun to do big old noodles that are slurp friendly.