I realize there are a million home delivery cooking businesses right now, but one of my friends told me about this one and I figured I could give it a shot. It's different than some others I've heard of because it boasts only 10 minutes of prep (which is the reason I was interested in trying it).
For the record, this post isn't sponsored by gobble.  They don't even know I exist.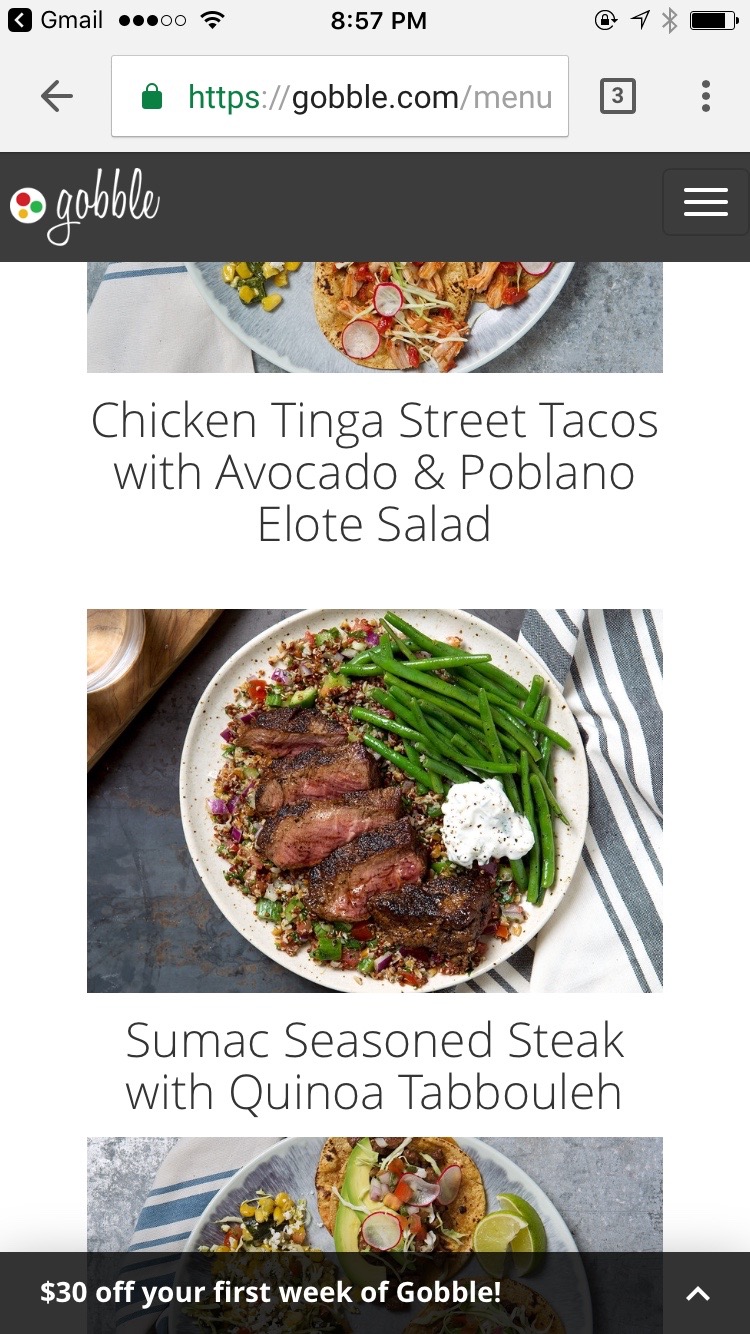 I ordered while we were in LA for delivery that week we got home. I chose the three meals that I thought looked the best (I think there were 6-7 options?).  But I also chose meals that I'd be less likely to make on my own, or had intimidating ingredients or ways of cooking.  Even though this may take away from some of the speed in it's preparation, I wanted to use the service to expand my cooking repertoire.  [ie flat iron steak]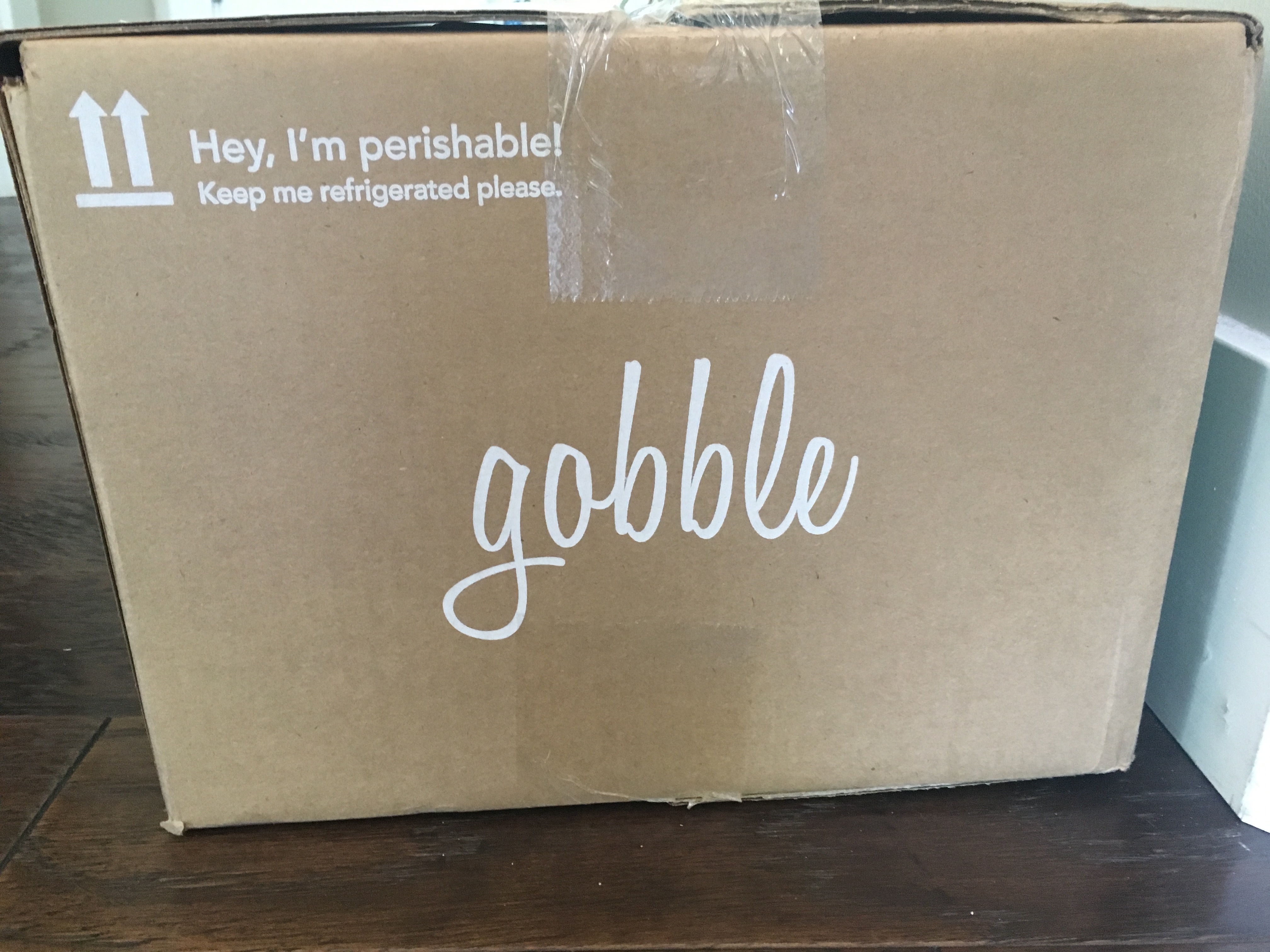 Delivery day!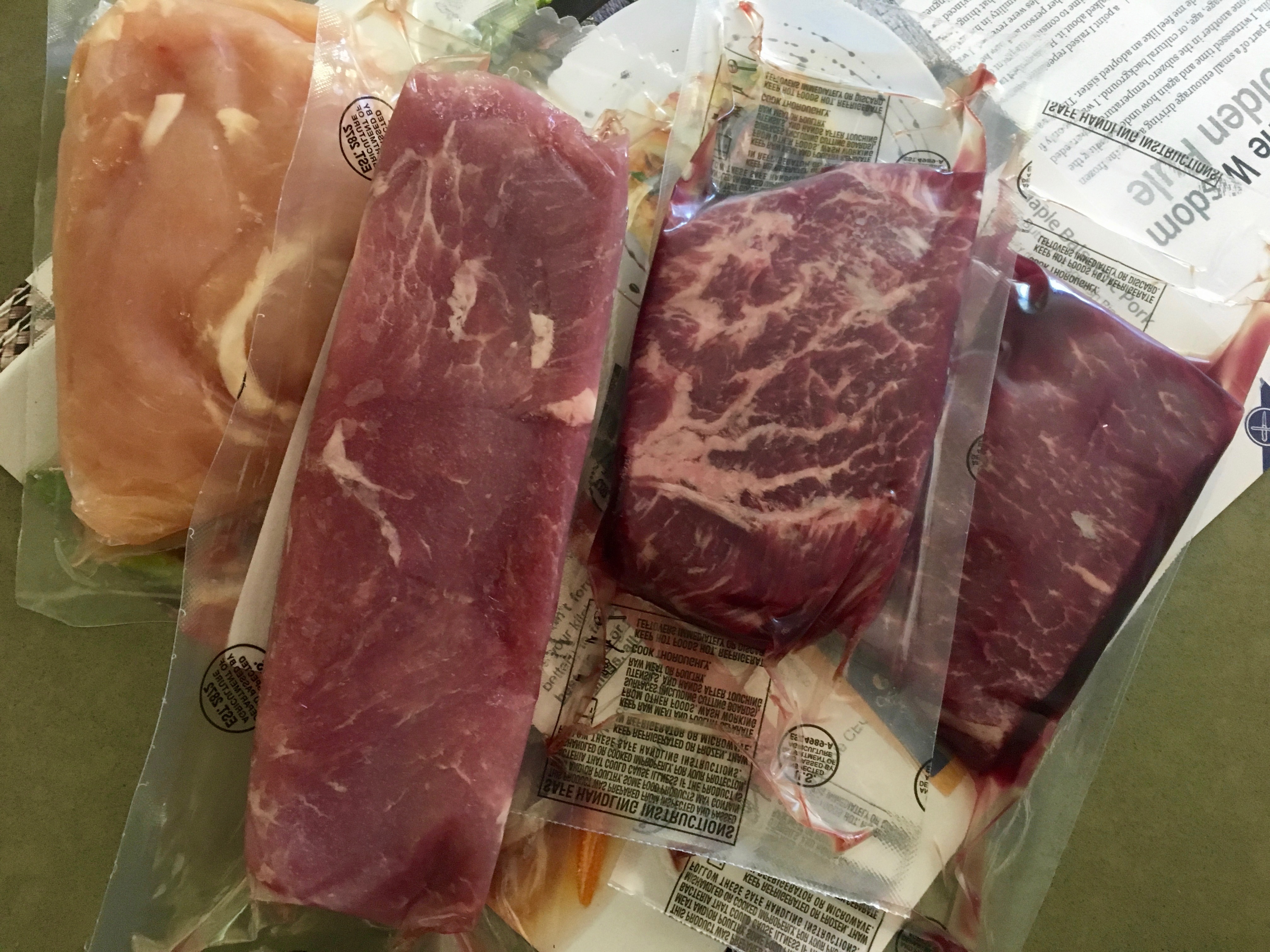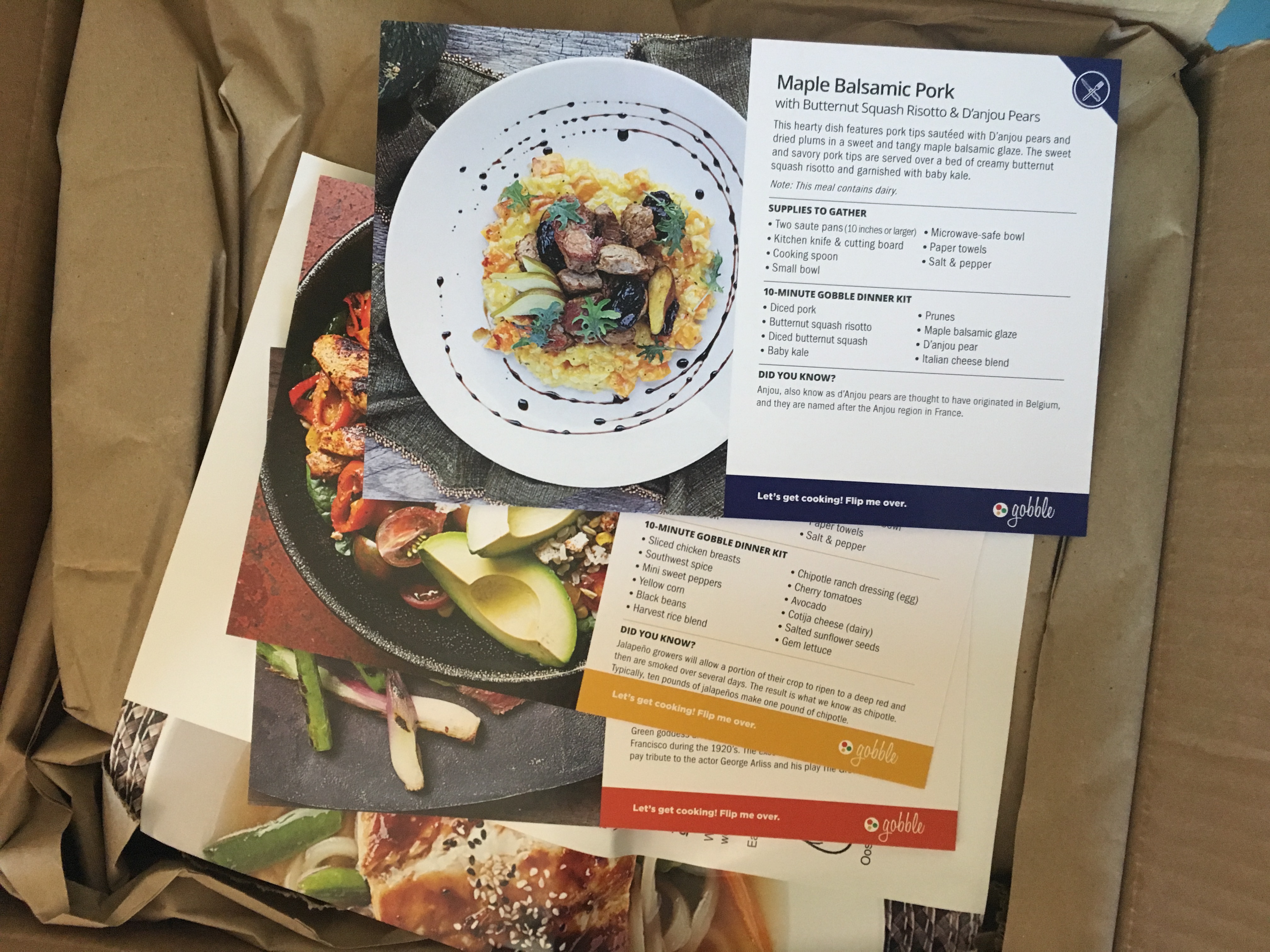 I happened to be pulling in the garage when the delivery person was dropping it off so I got to it right away.  It was all well chilled and the proteins especially were quite cold.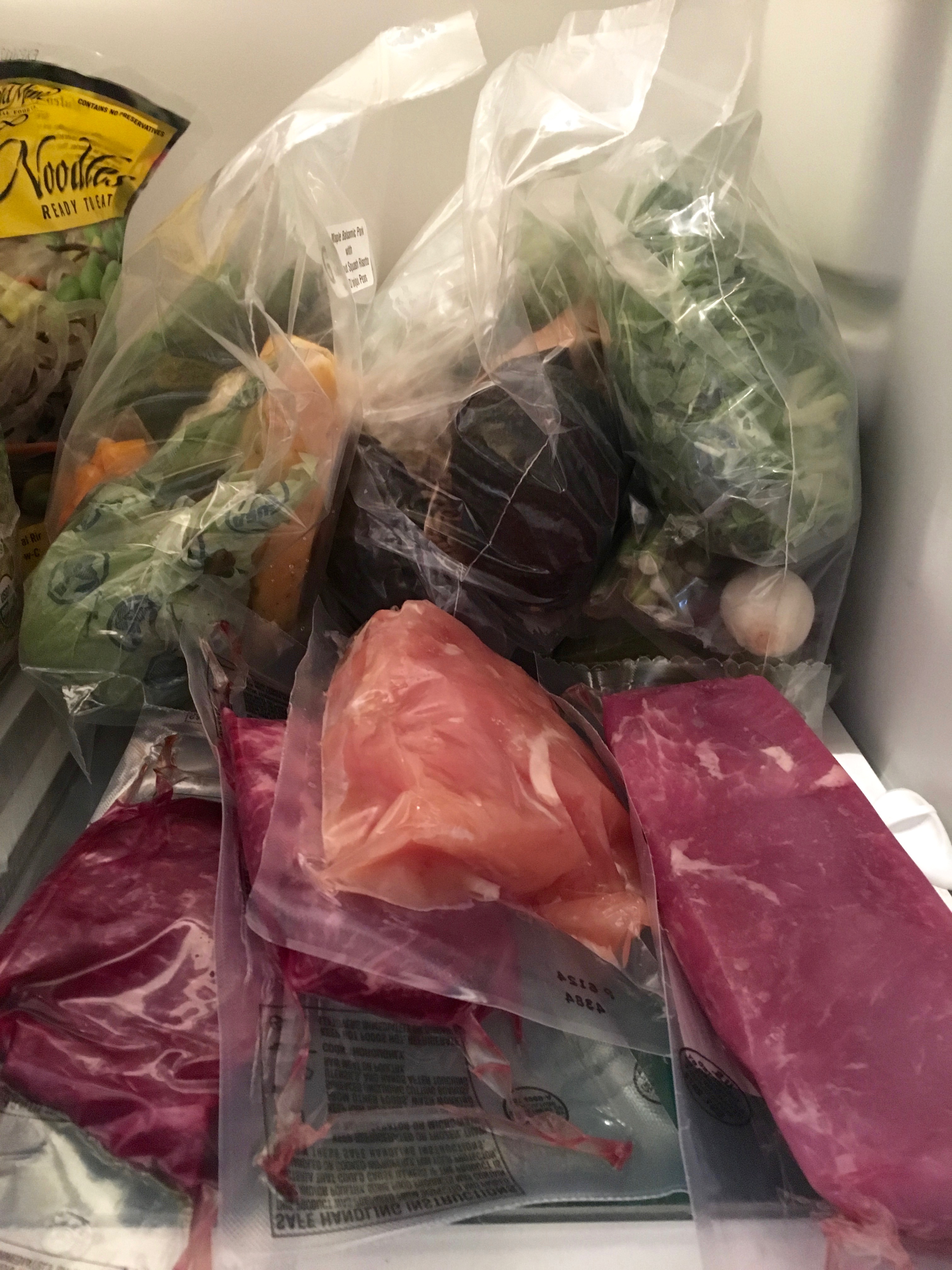 I put it all in the fridge to sort out later, but I noticed it was very obviously labeled and organized already.  Three bags for three meals with all the non-protein ingredients.  The meat was separate but obviously I know which goes with each meal.  They have cooking cards for each too…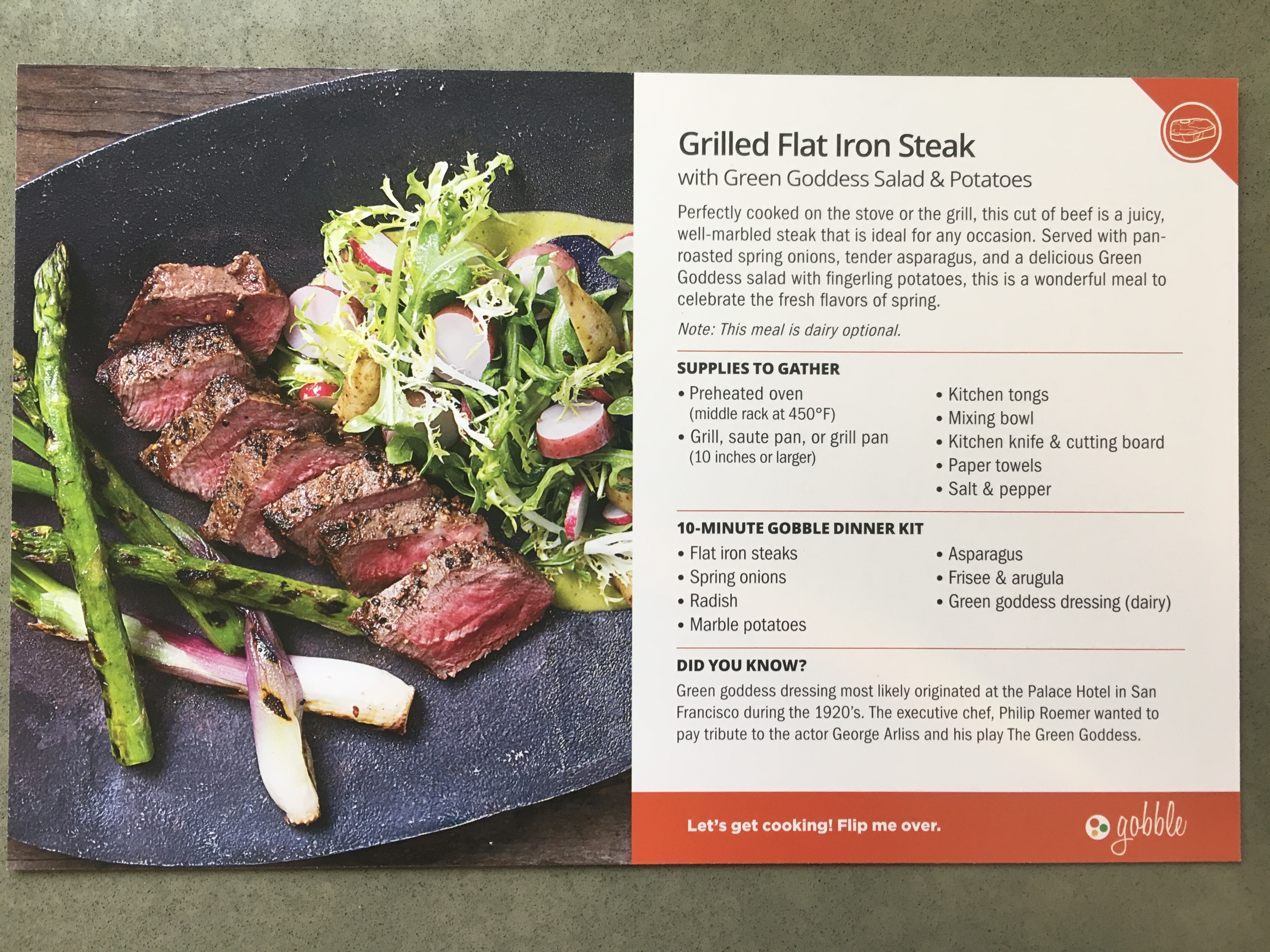 See how the allergen is labeled on the green goddess dressing?  So I knew to dress the salad after serving P a portion.
They have veg meals, too, FYI, but I chose meat because (a) I wanted to get the most bang for my buck and (b) their sourcing seems pretty trustworthy and they are very transparent about their ingredients.  They email when they get their produce each week and create meal ideas.
It's a flat rate for each meal and is pretty reasonable at $11.95 per meal (if you order 6+) meals and $13.95 per meal (if you only order 4 meals).  One dinner kit is either 2 or 4 meals depending on if you're choosing an option to feed a family or a couple.  So by ordering 3 dinner kits for 2 people I got the $11.95 rate.  Not bad considering how much of the work is done for you.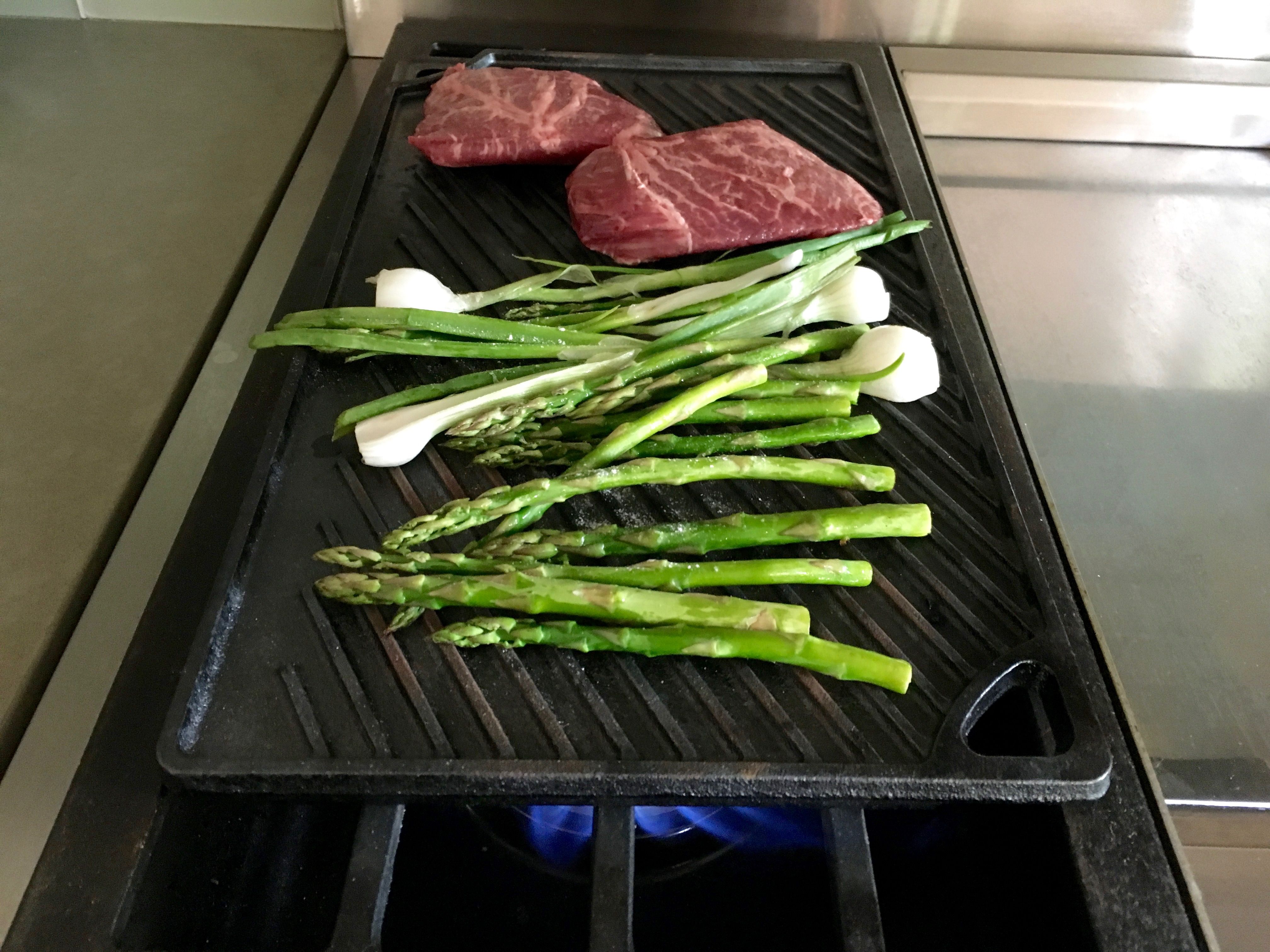 Now that I know how the service works and how the food arrives, I feel comfortable ordering the four person option and feeding it to the kids (I didn't know how it was going to work with allergens and how safe it would be for P but everything is very well labeled and the sauces/dressings are separate so you can control what goes in what.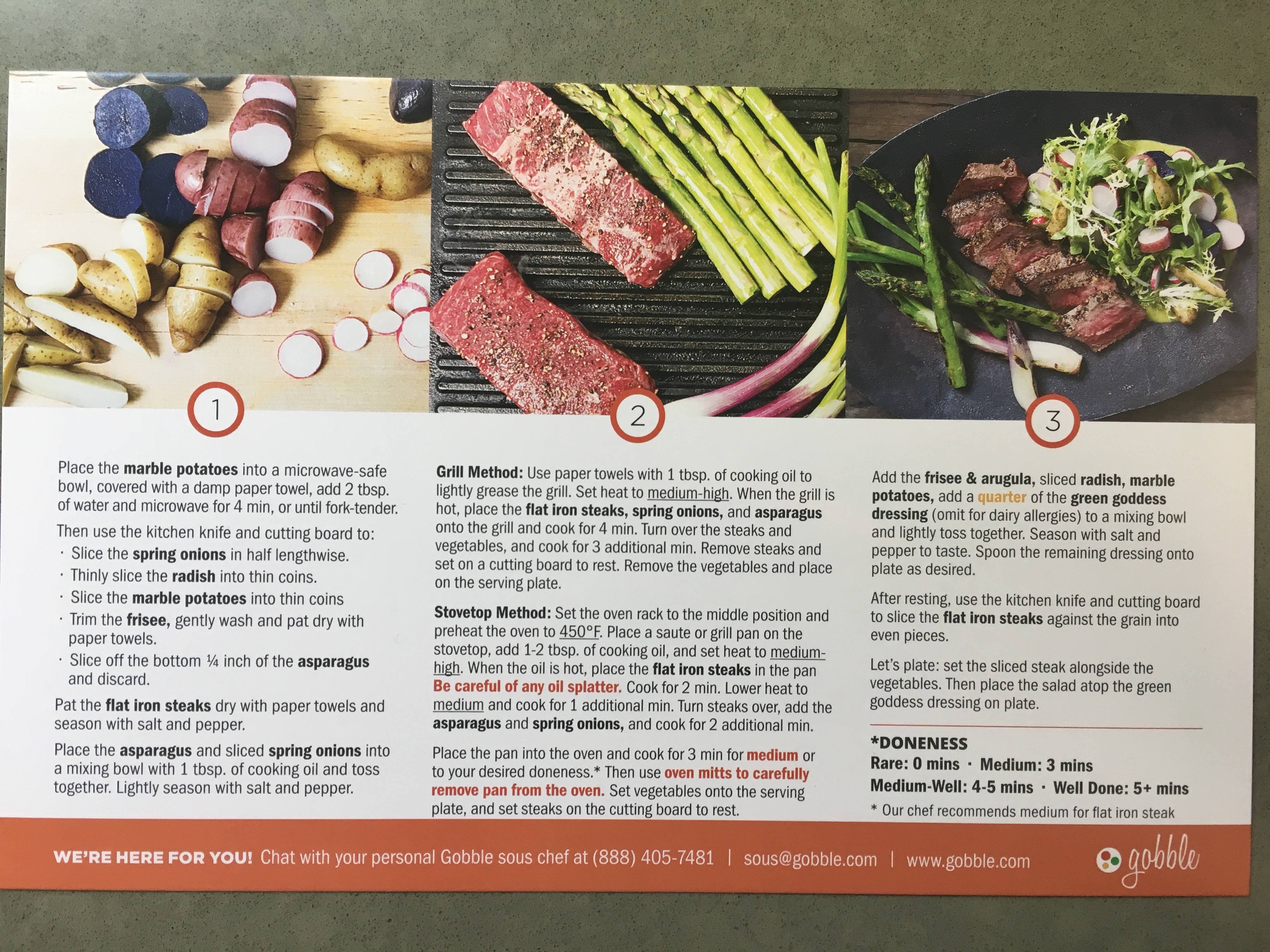 First up, flat iron steak with green goddess salad and potatoes.
Kyle was out of town this weekend so I figured I may as well make both portions and the kids could split one.  Like I said, I wasn't really sure how the labeling would be, but it's definitely easy enough to deduce how to make it safe for P.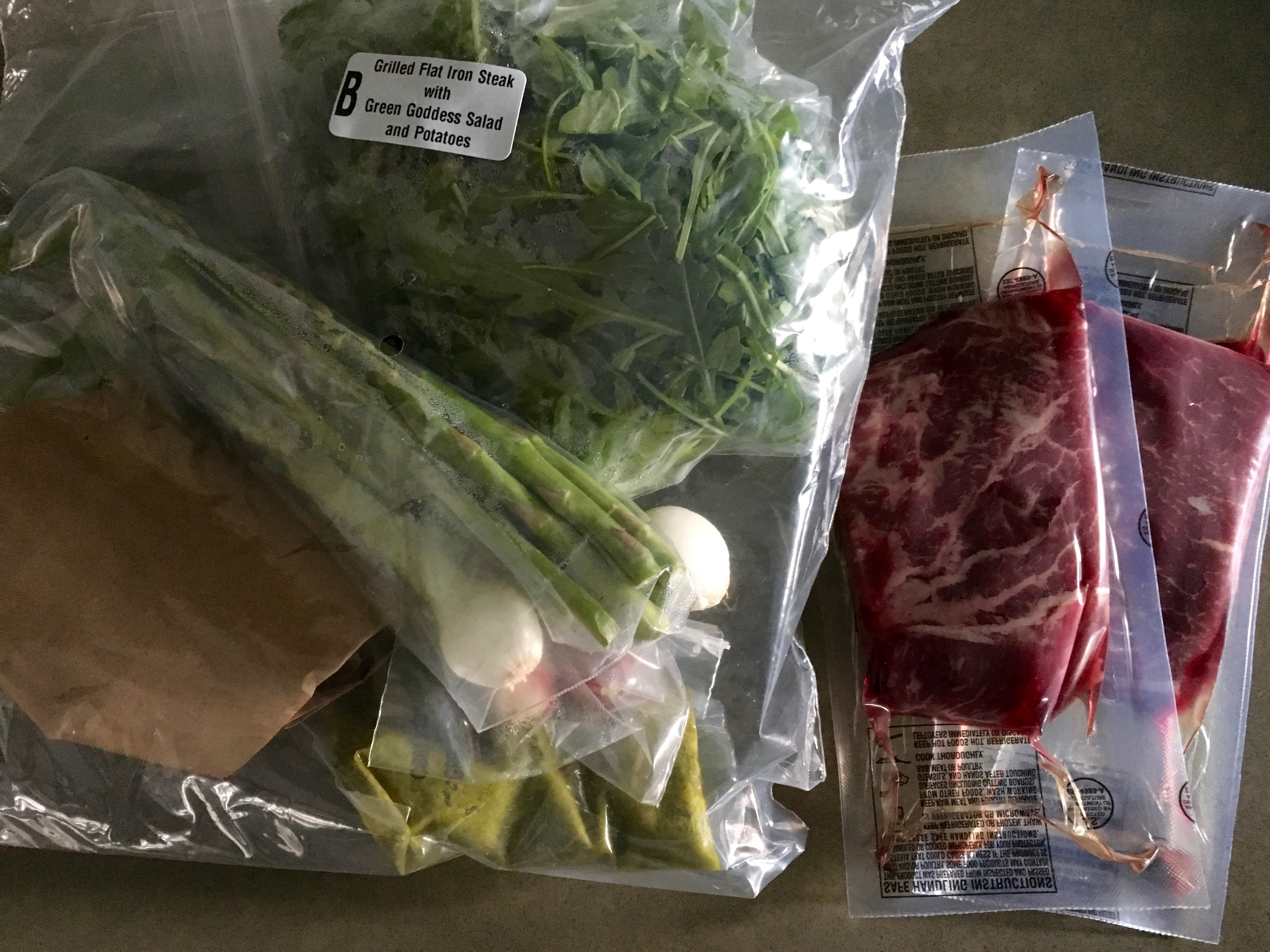 Included: two cuts of skirt steak, ~5 purple potatoes, 2 spring onions, asparagus, 2 radishes, arugula and frisee lettuce, green goddess dressing [contains dairy*]
Labeled as : gluten free, nut free, egg free
*Not using the dressing makes it dairy free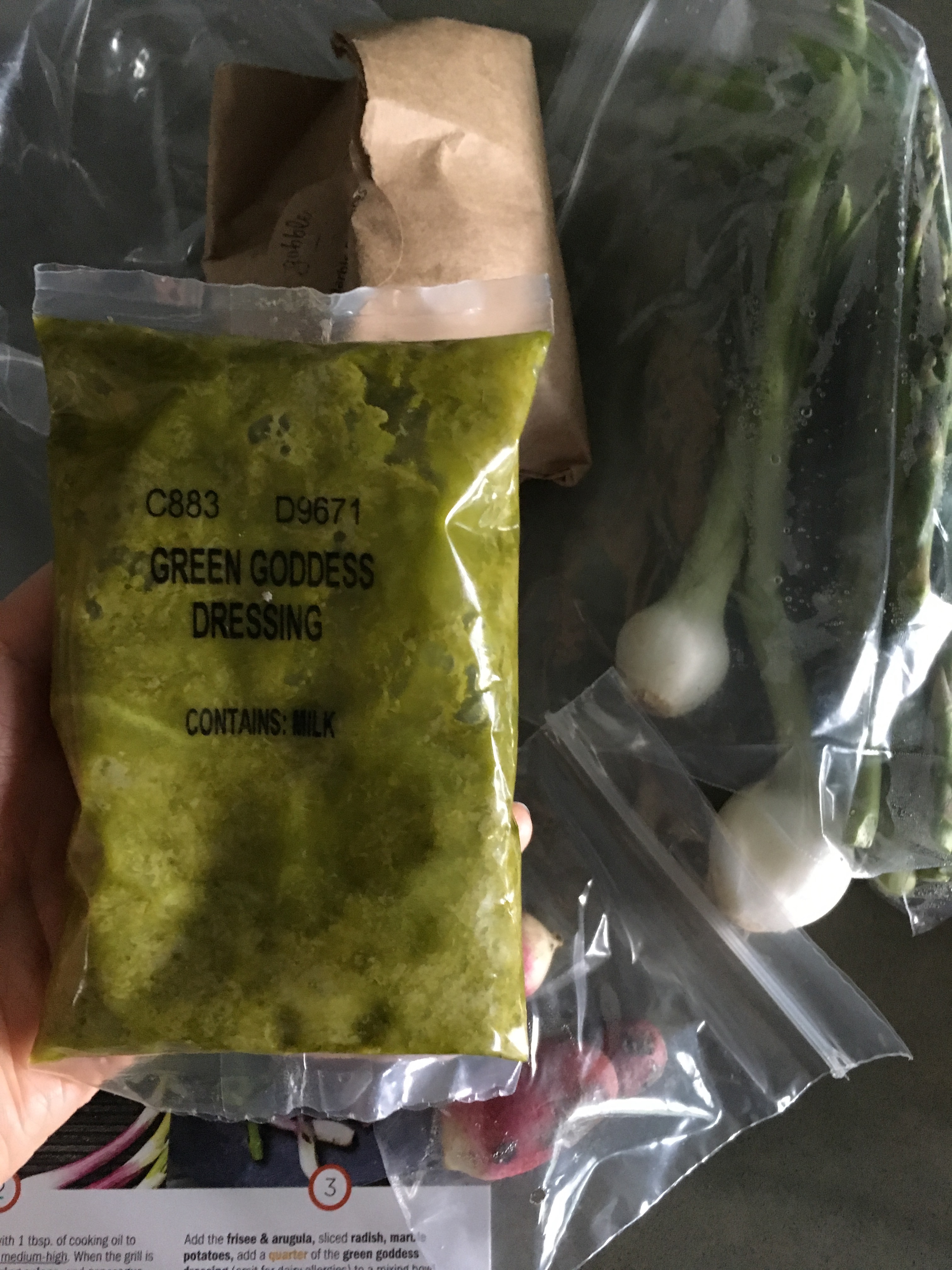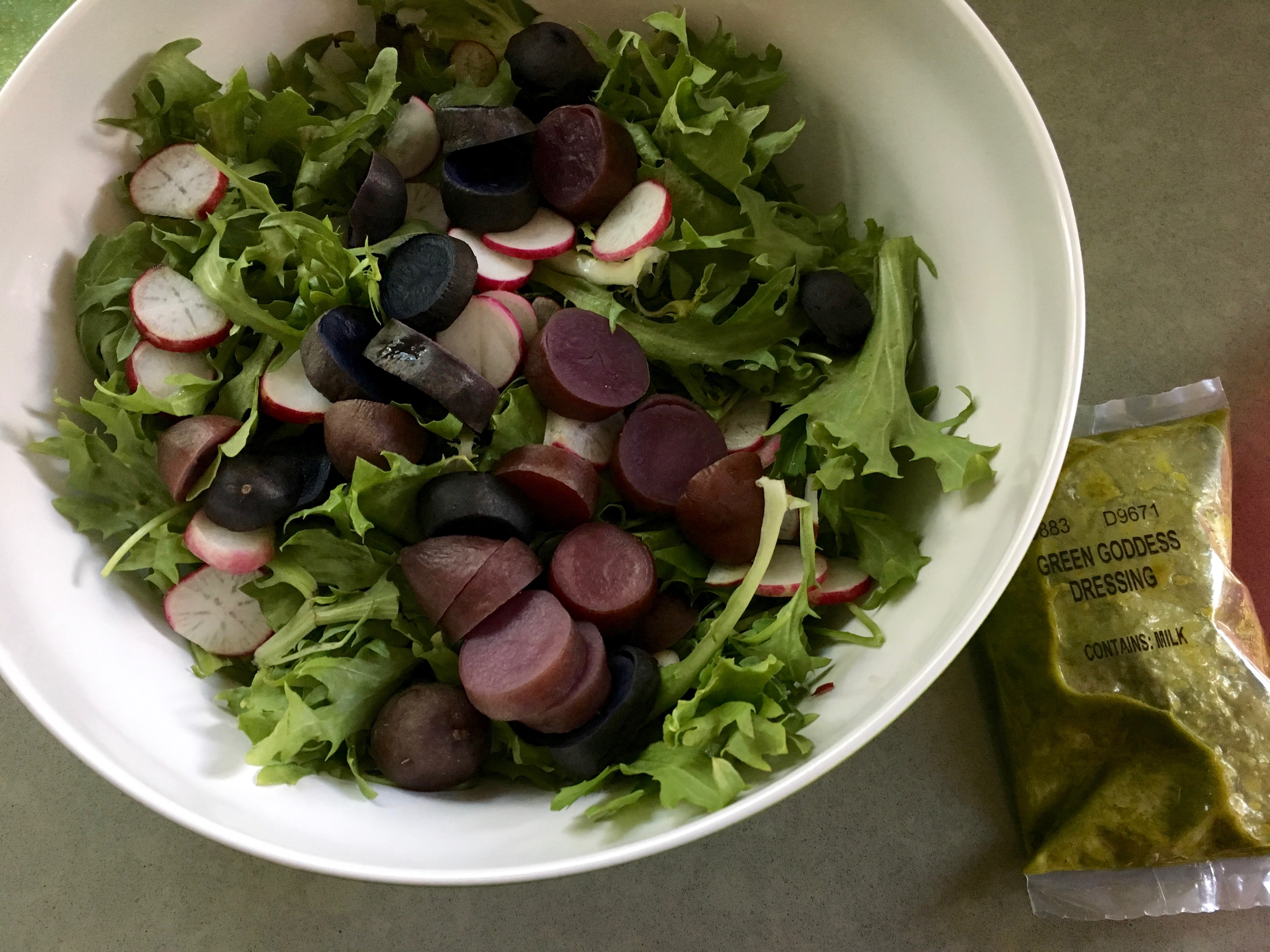 See?  Obvious labeling. In truth, it didn't take 10 minutes to make (as advertised) but that's more to do with the constant interruptions from my kids than the meal.  I was also double and triple checking the directions because I'd never grilled steak before.  Next time I make this (and I would definitely make it again) it will easily take under 10 minutes.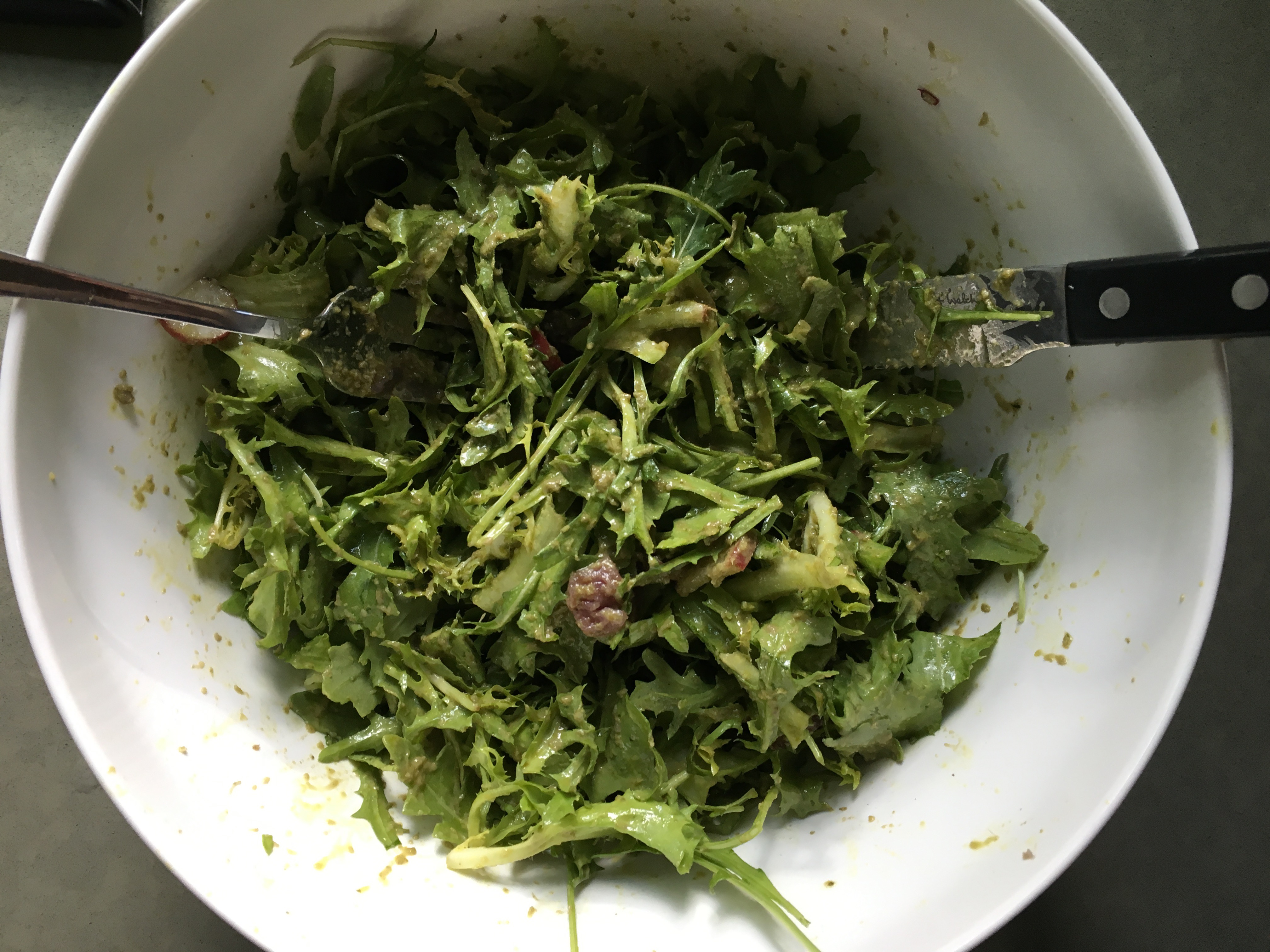 Looks pretty good if I do say so myself!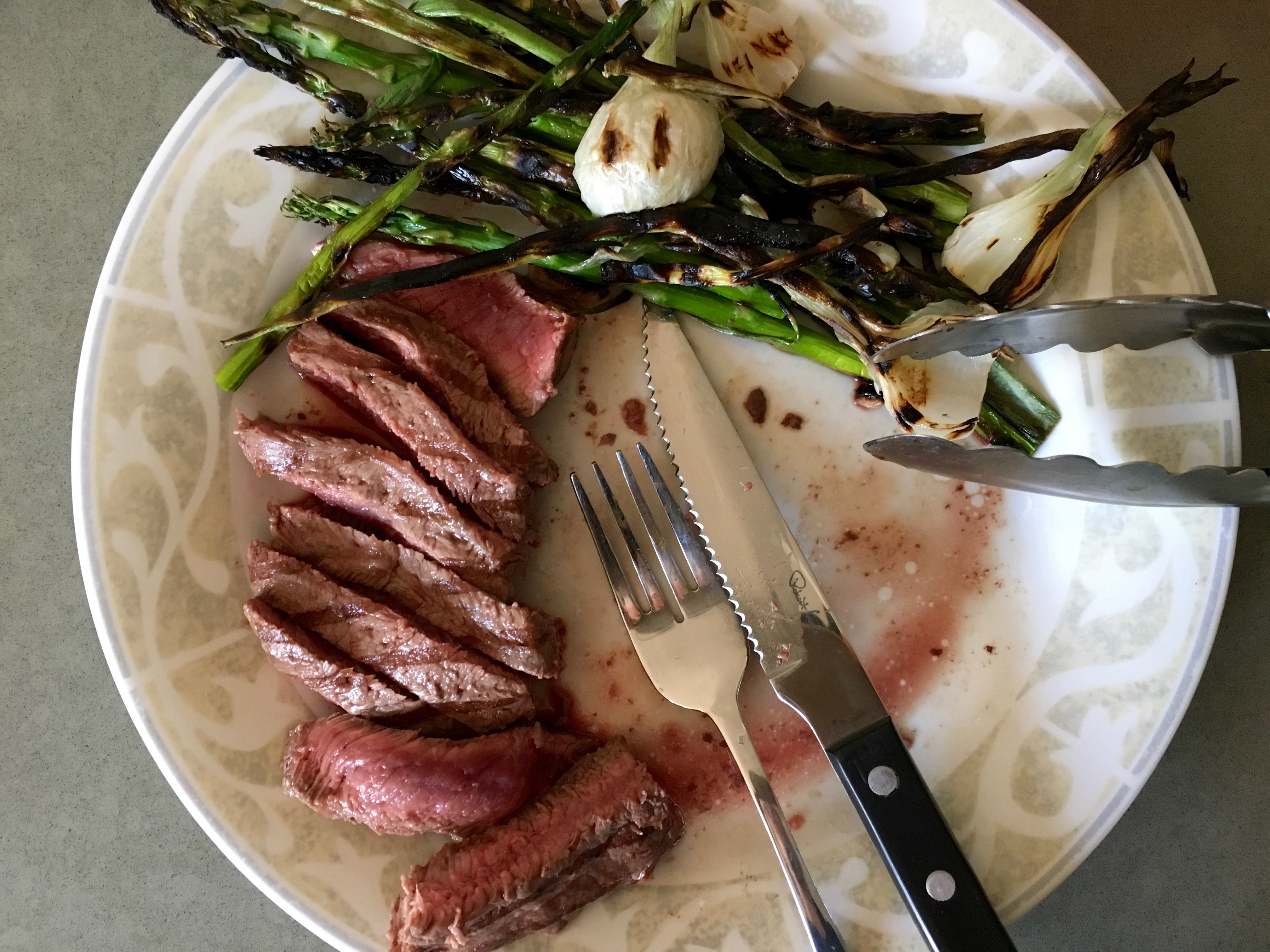 Above it is fresh off the grill (minus one of the filets that I chopped up for the kids). And below is the kids version of the dish.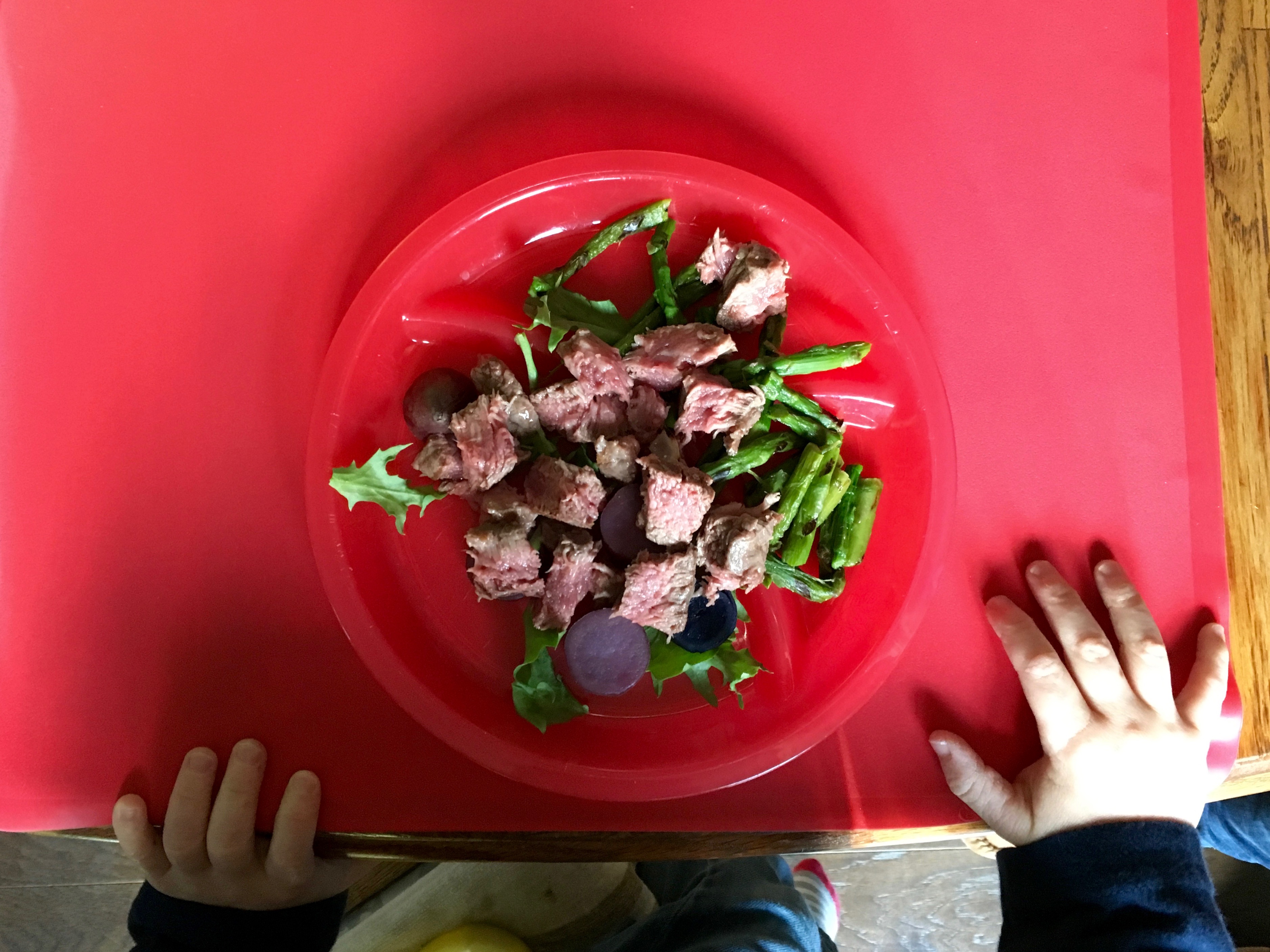 I supplemented theirs with sweet potatoes I already had on hand.  P LOVED the meat!  He wanted way more than his half of the filet.  Sorry dude.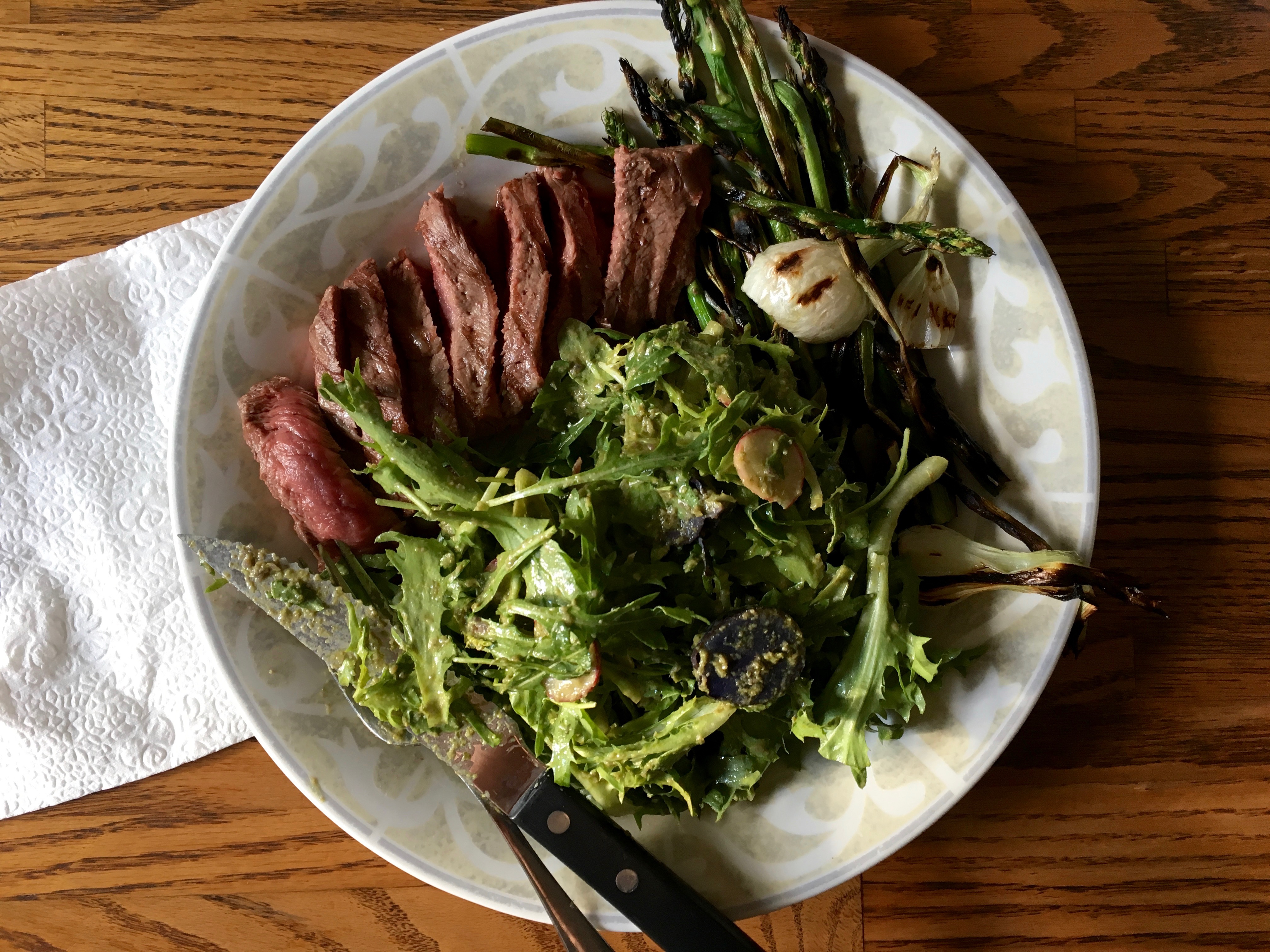 Here's my plate.  Not too shabby for a dinner while Kyle's out of town!!!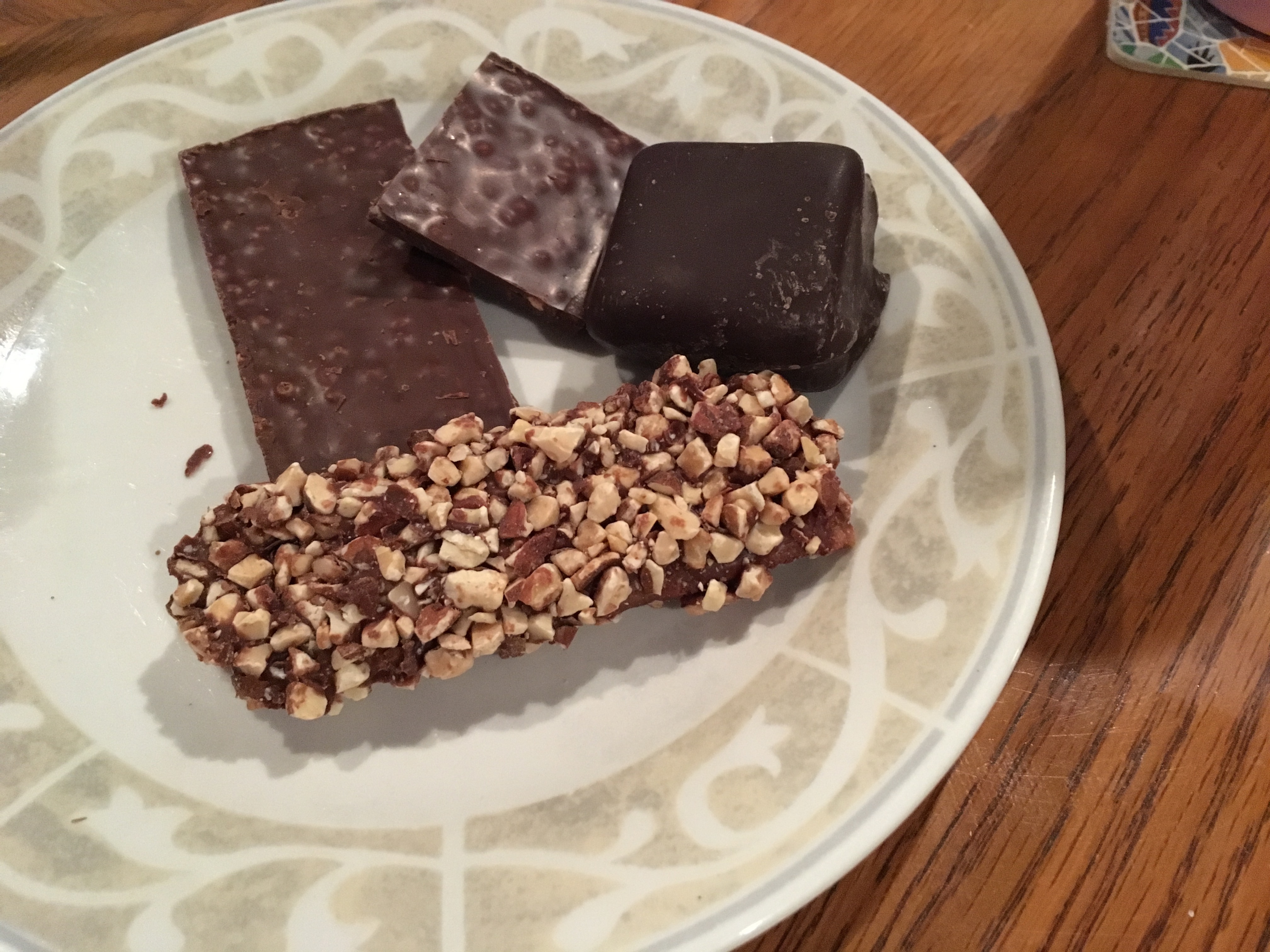 Dessert!
Gobble actually included two chocolate chip cookie dough balls in my order just for the heck of it! How sweet is that! You can order desserts, sides, and soups when you order your meals too.  I haven't tried any of those yet, but some of the soups looked really good…although I'm pretty ready to move on to non-soup meals.  If only the weather was on board.  Most of this weekend was a total downpour and got down to 40 degrees over night.  What the what!?!?  Can we just get to spring and summer already!?!?
Now that I've tried gobble, maybe I should consider some of the other services?  I feel like I get Blue Apron emails all the time, despite never trying it.