We had a wonderful weekend long Thanksgiving and I loved every second of it.
Kyle and I went to my parents' house on Wednesday and stayed through the weekend.  Super long time to visit and hang out with family and friends.  Just the way it should be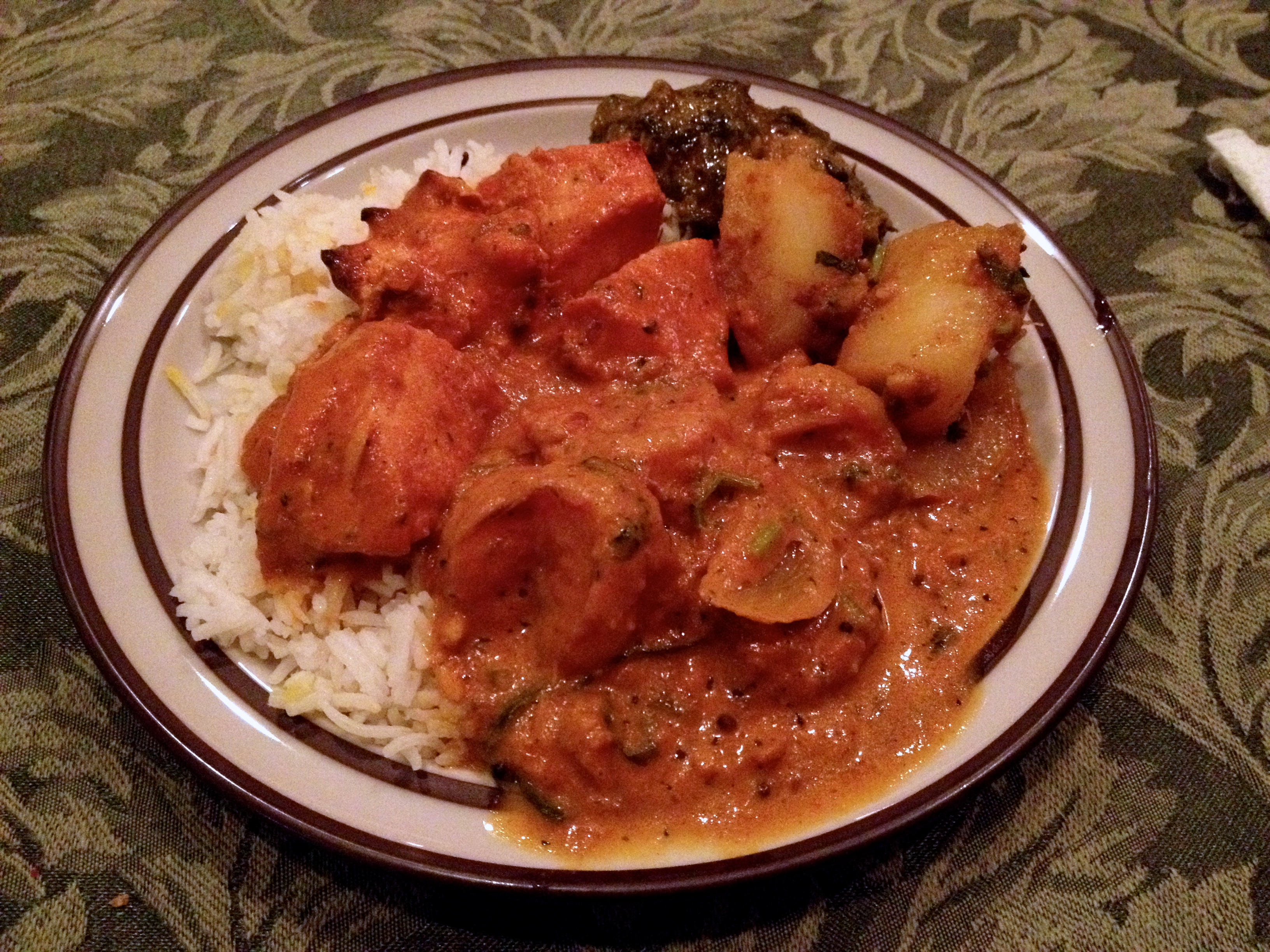 As per tradition (going on year two, ha) we feasted on Indian food take-out from Swad the night before.  We had all been prepping in the kitchen so clearly making Wednesday night's dinner too wasn't happening.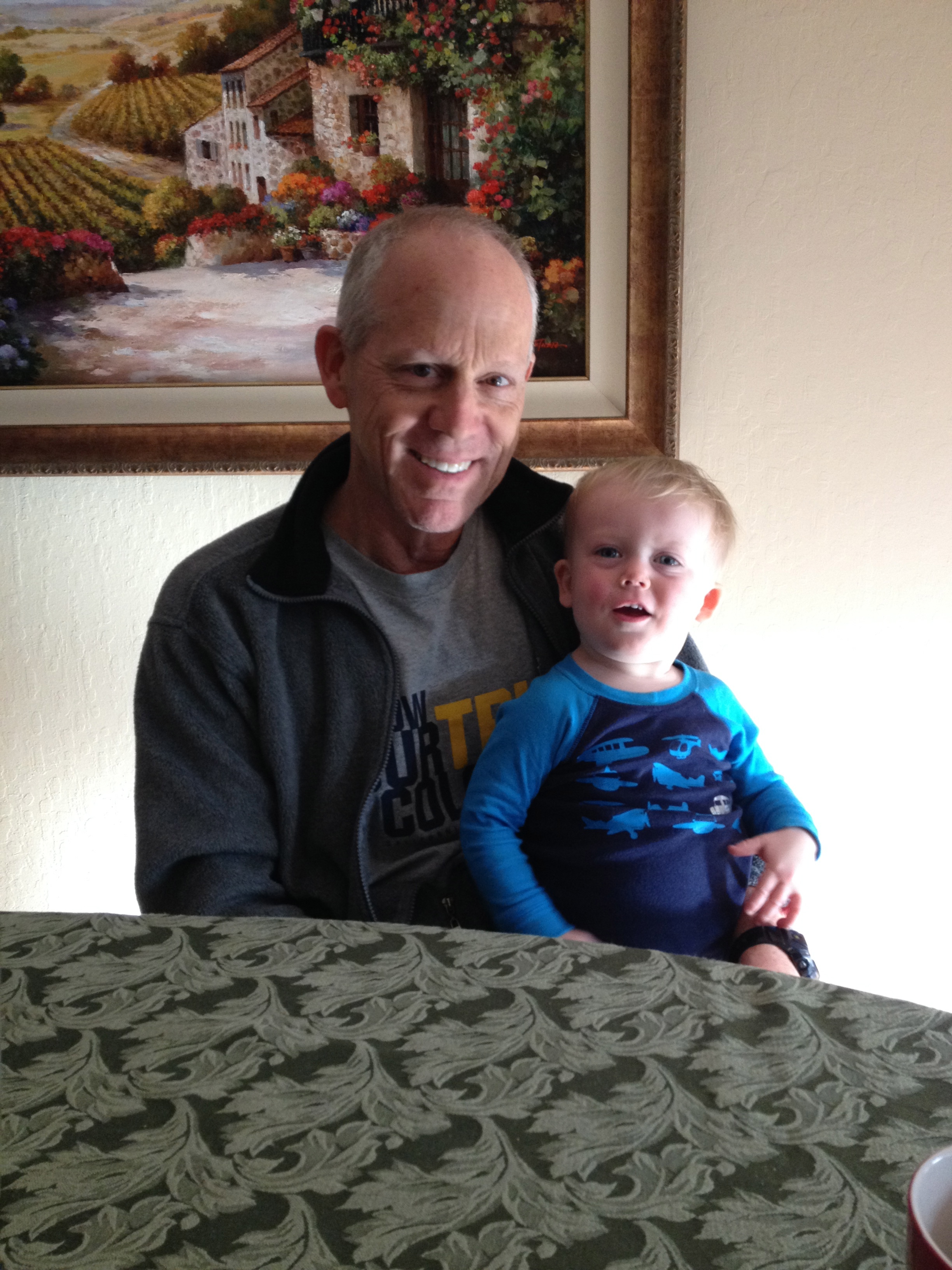 On Thursday morning Kyle and I went on a run/walk with P and stopped at Starbucks on the way home.  My mom made a strata for breakfast (along with sausage and fruit) and we all dug in after showers, etc.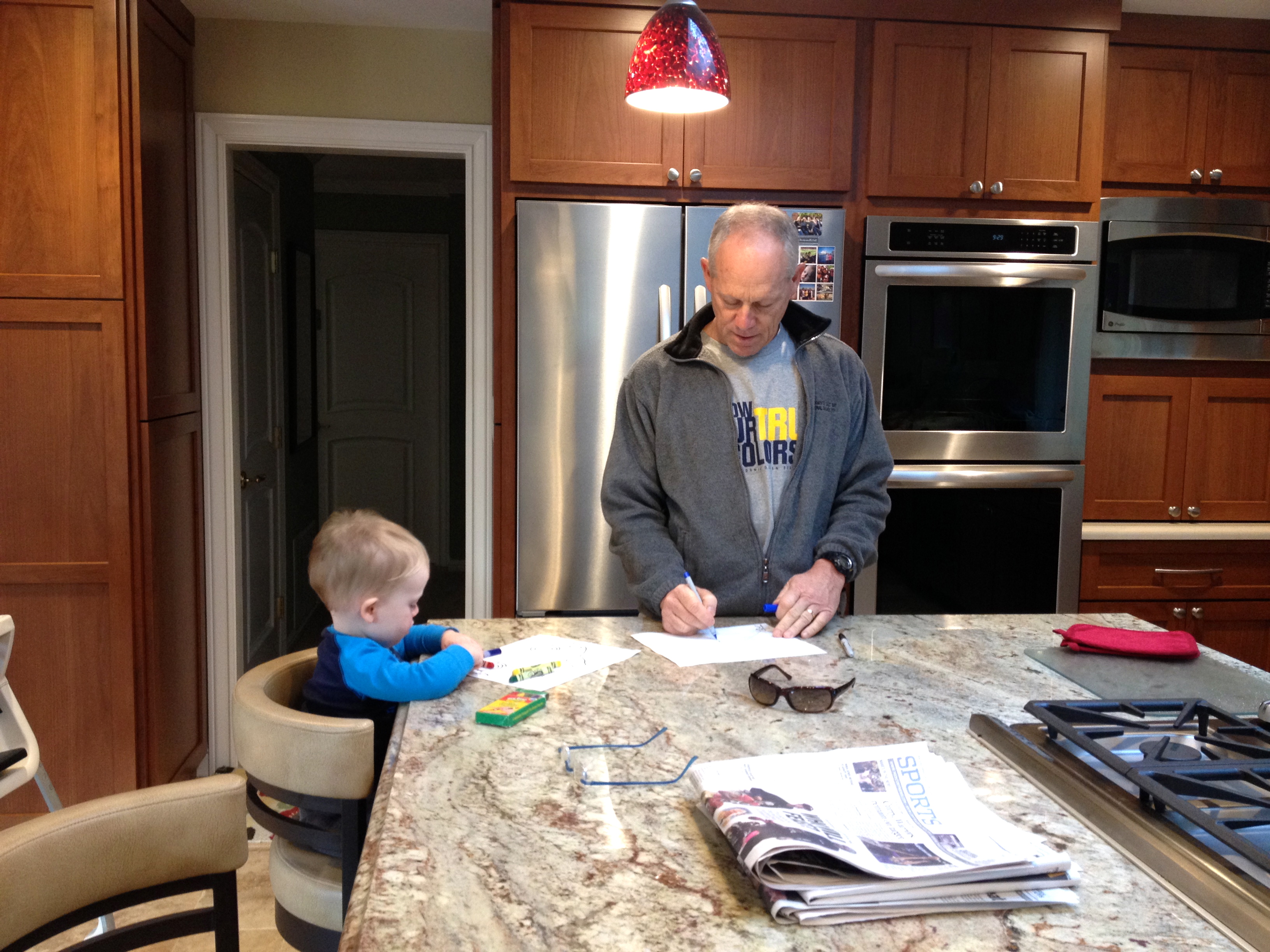 Coloring is patty-cake's favorite thing ever right now so I brought his crayons and he and "bumpa" colored while I ate (since I fed him first).  He is almost as obsessed with coloring as he is with his "bee-ma" and "bumpa".  It's the sweetest thing.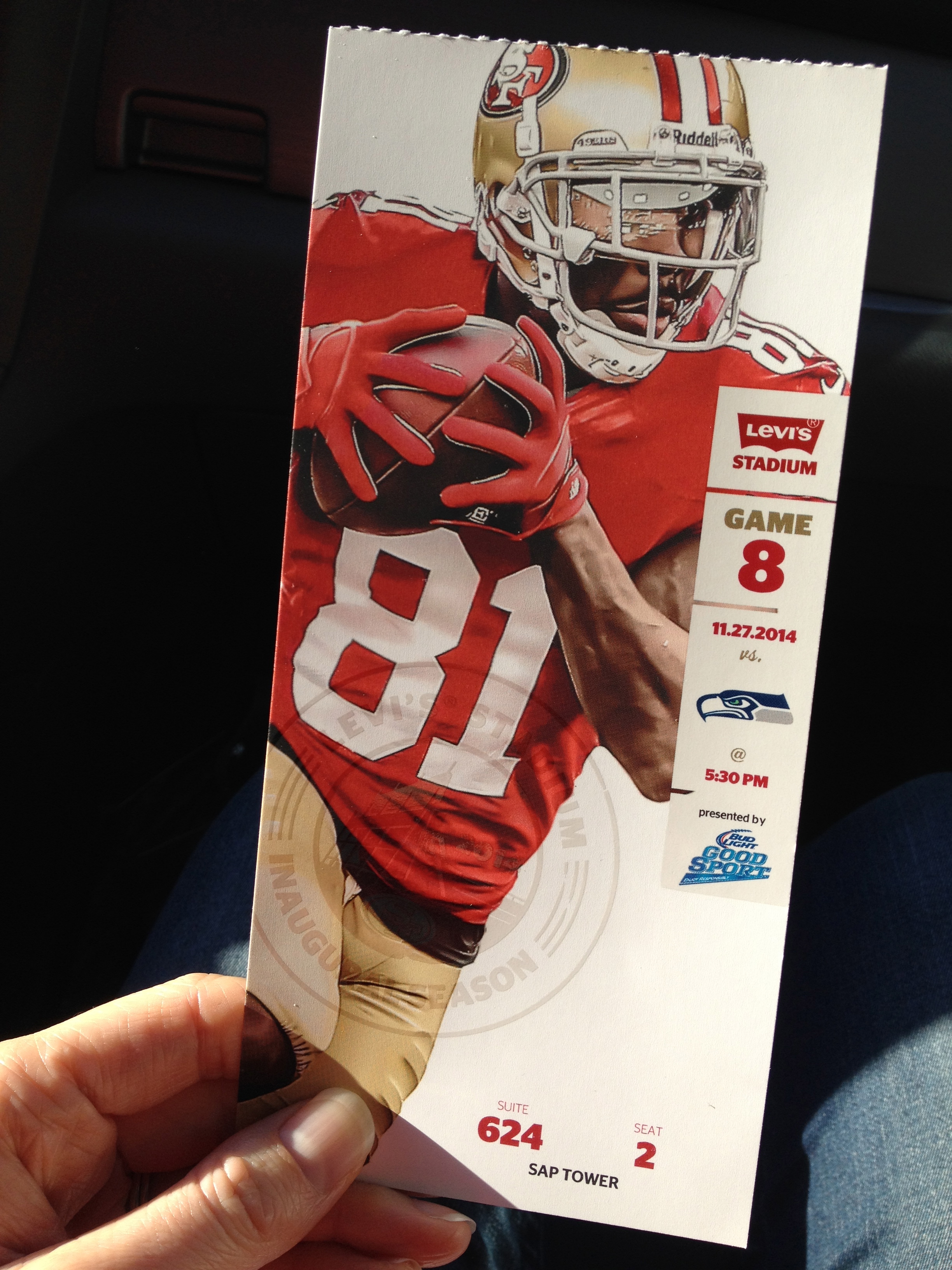 I don't have many pics from the afternoon because Kyle and I left our little dude in the care of Auntie Bee while we went to the niners game.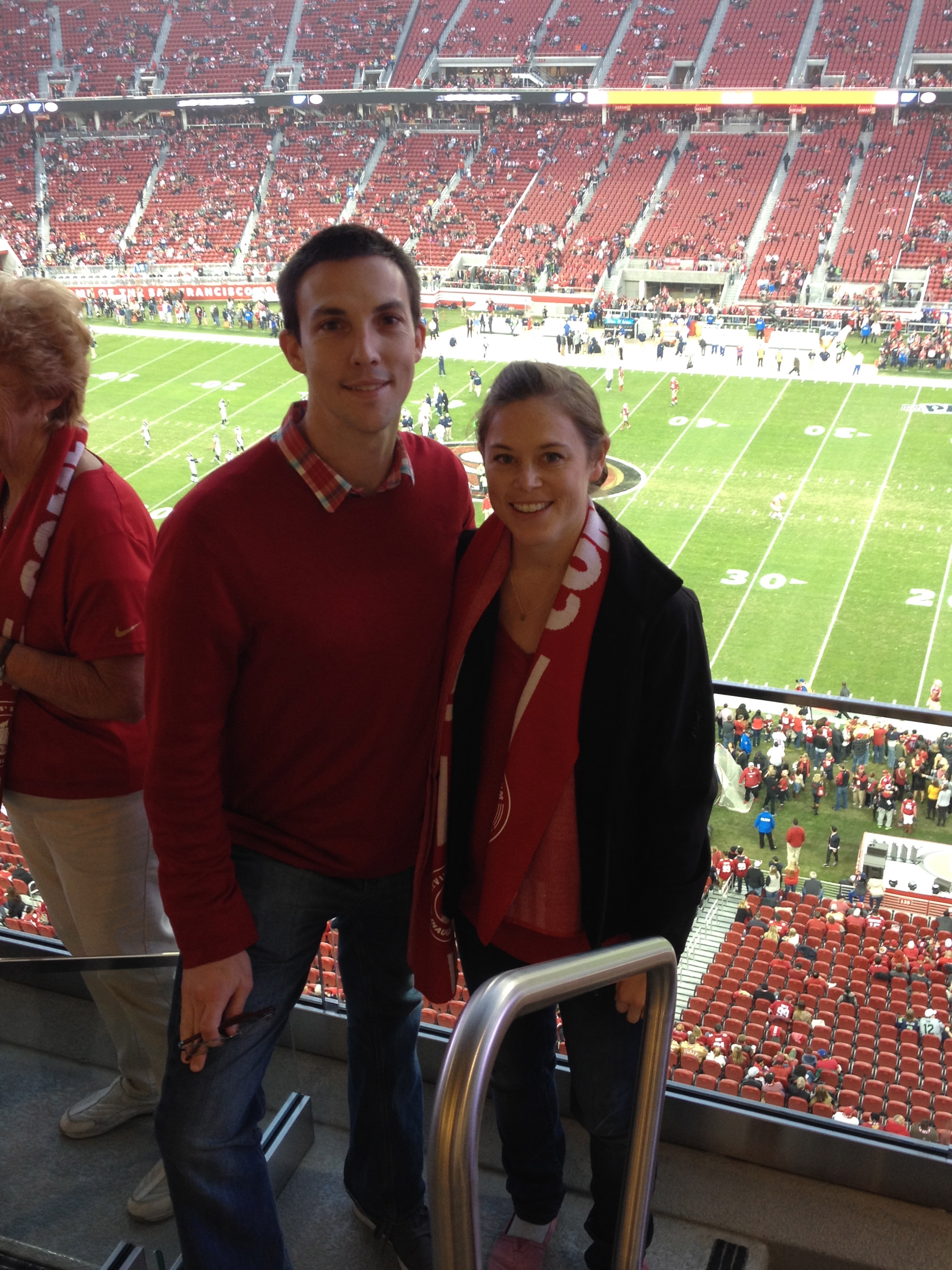 We left before the food was ready at my parents' house but not to worry!  We had a full on feast awaiting us in the box seats when we arrived.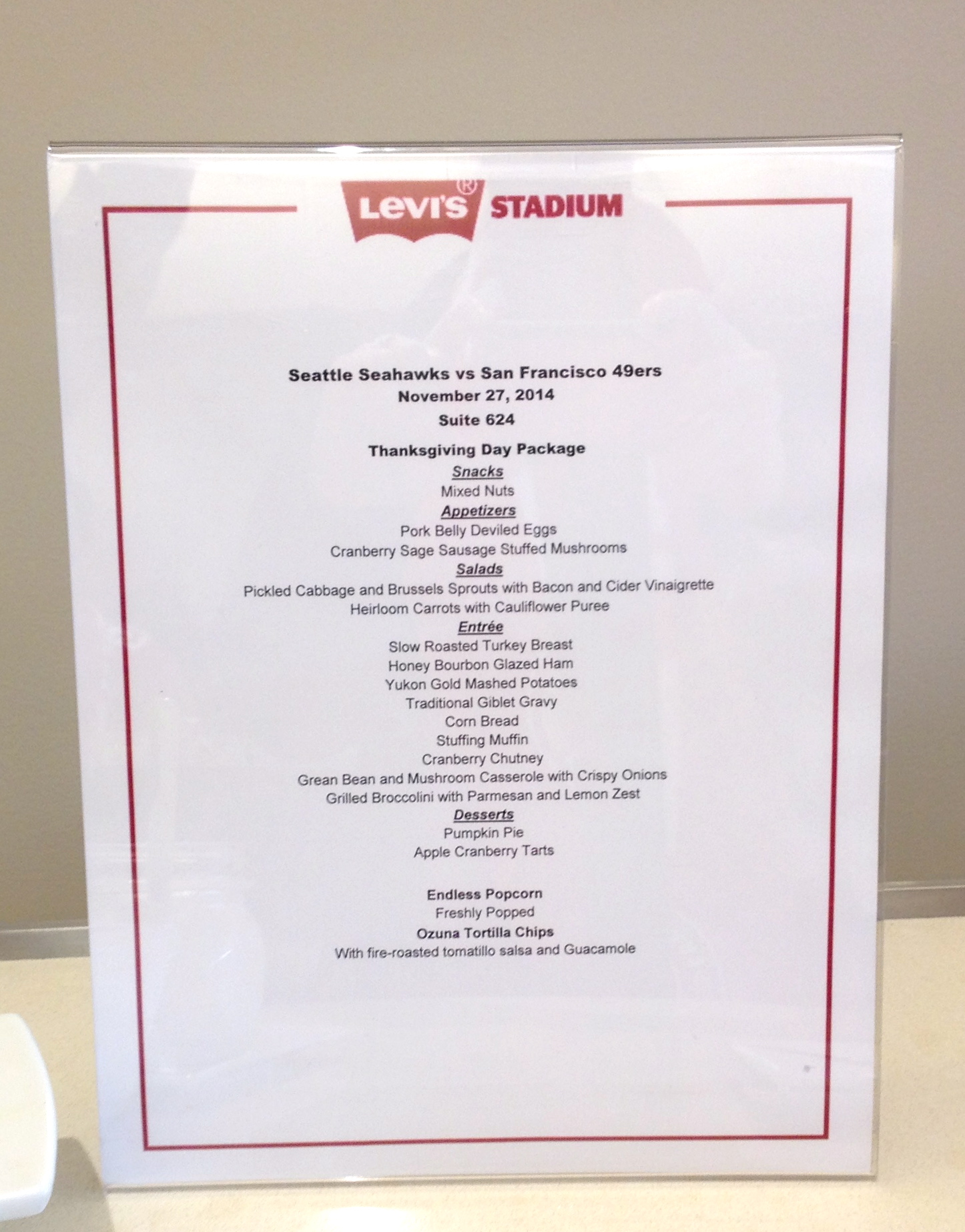 Let me tell you, Levi's stadium is AMAZING!  And I'm not saying that just because they have solar panels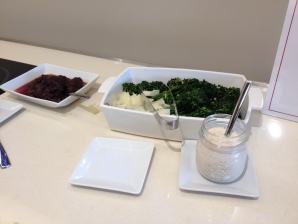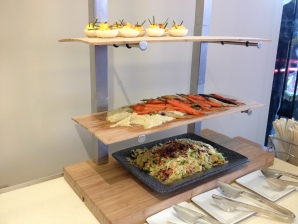 We nibbled on apps (cake pops for me) as soon as we arrived but then went to explore the stadium some more before the game started.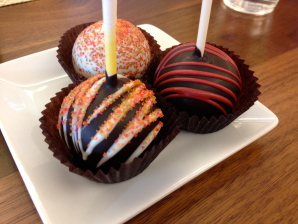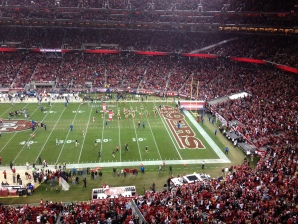 The box had gluten free and alcohol free beer!! I was so impressed.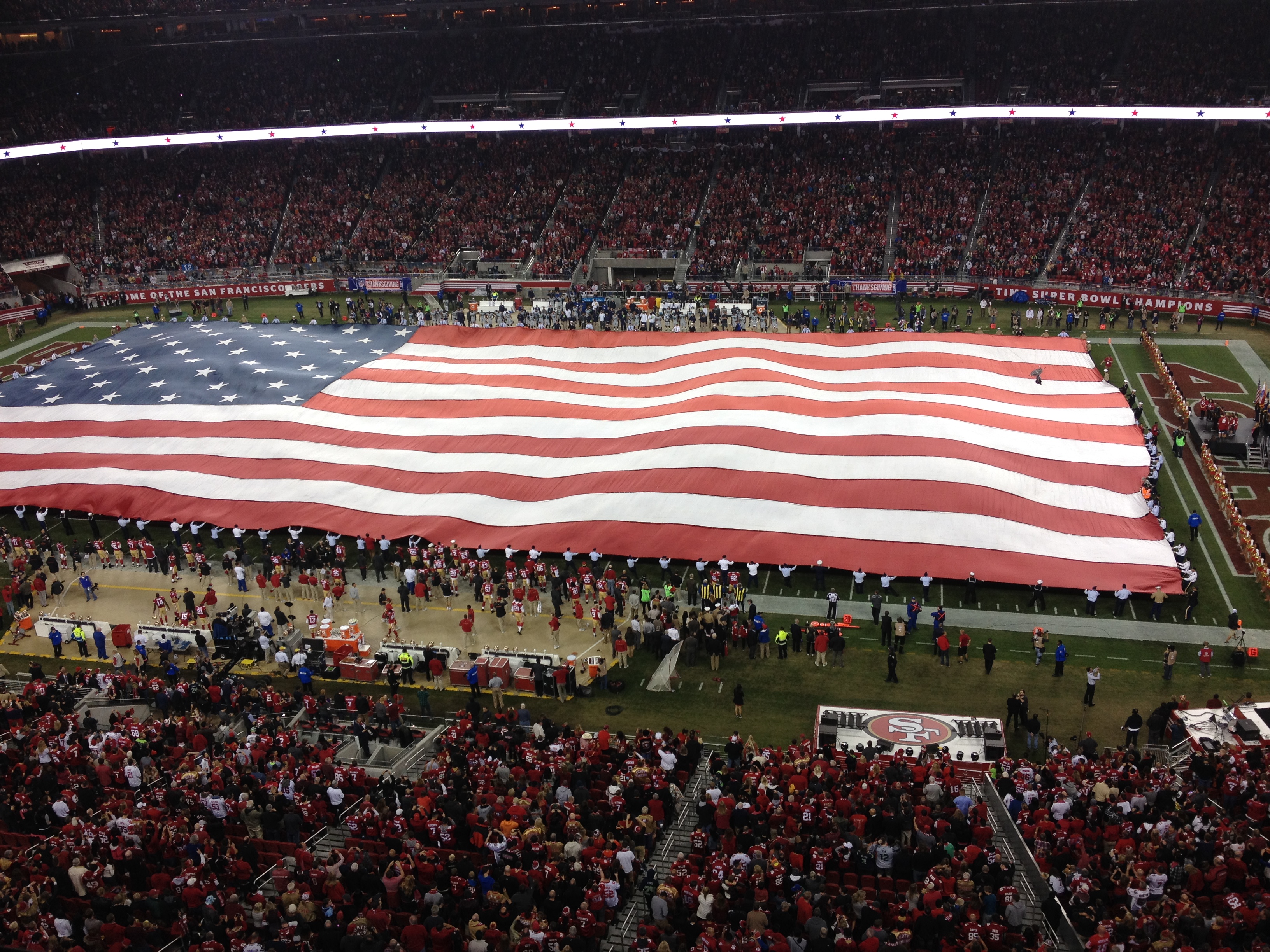 Game on.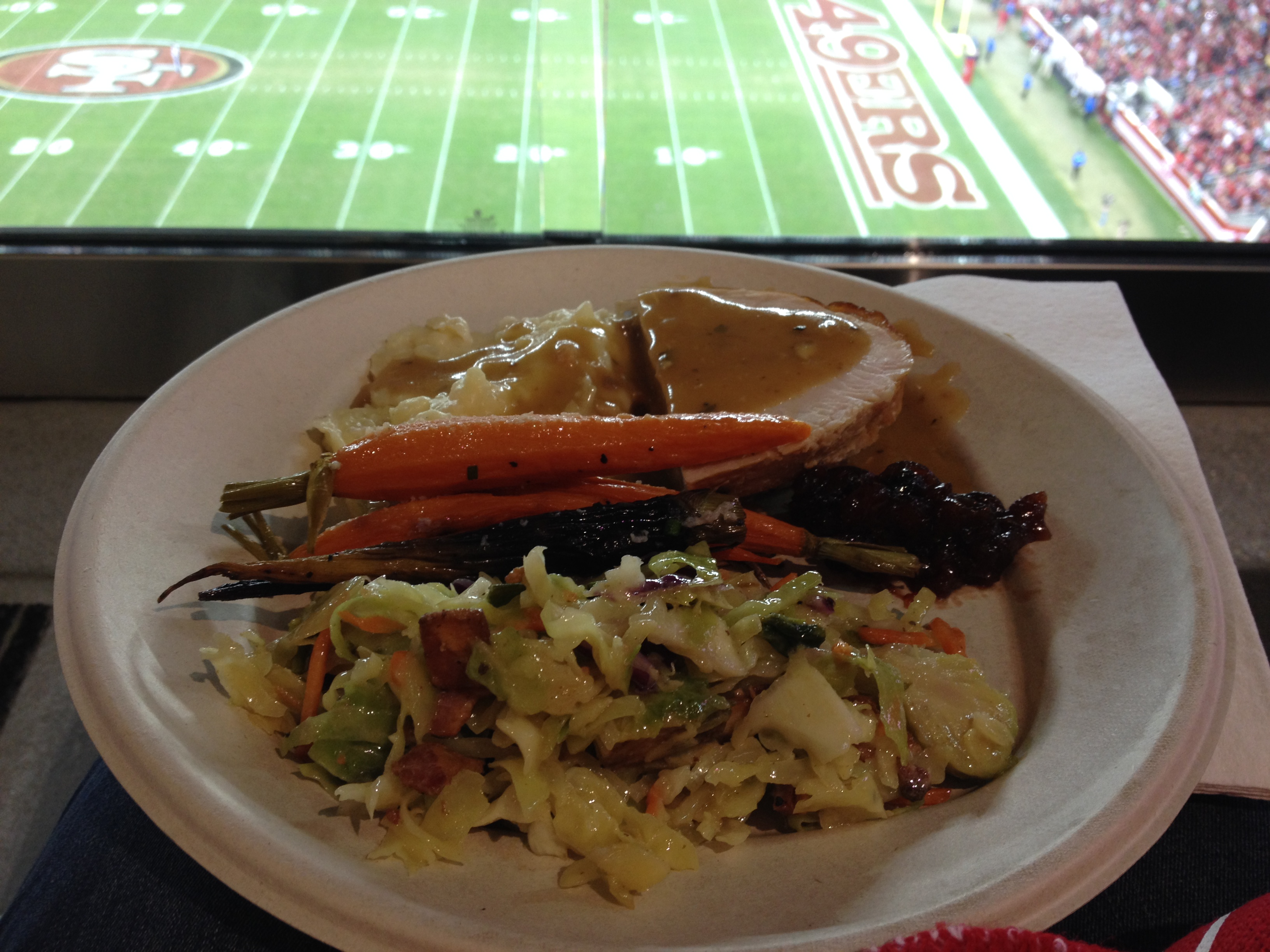 The niners were playing pretty horribly to be honest, but the whole experience was so fantastic I didn't even care.  The brussels slaw and (THREE!) cake pops were good enough to make up for the loss.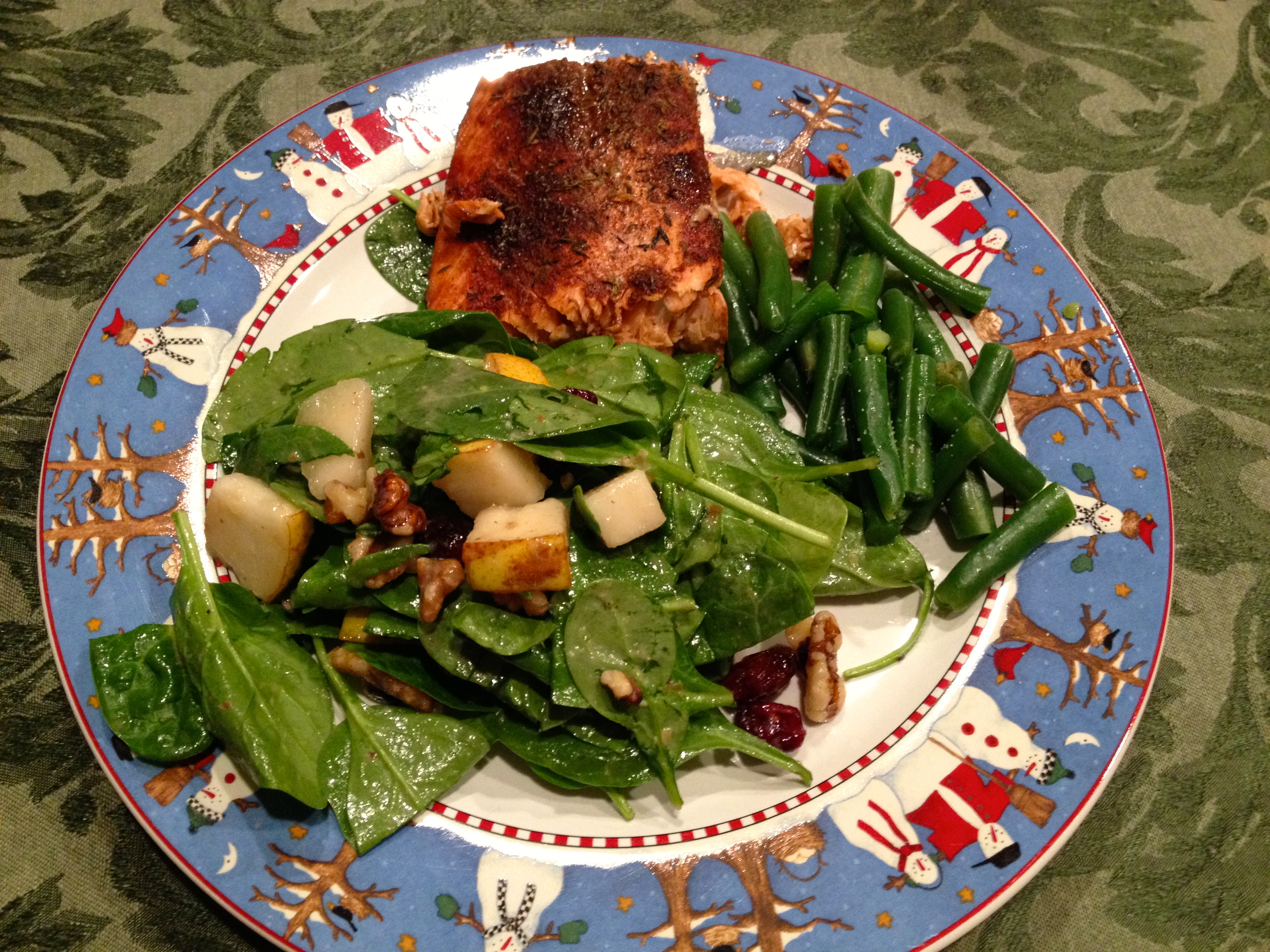 The next day was mellow and this pic of dinner is the only one I have.  We went on a walk with my girlfriend and then to brunch and the rest of the day was playing with P.  UCLA lost so my football weekend was at an all time low, but like I said, all the fun hanging out time kinda made everything okay.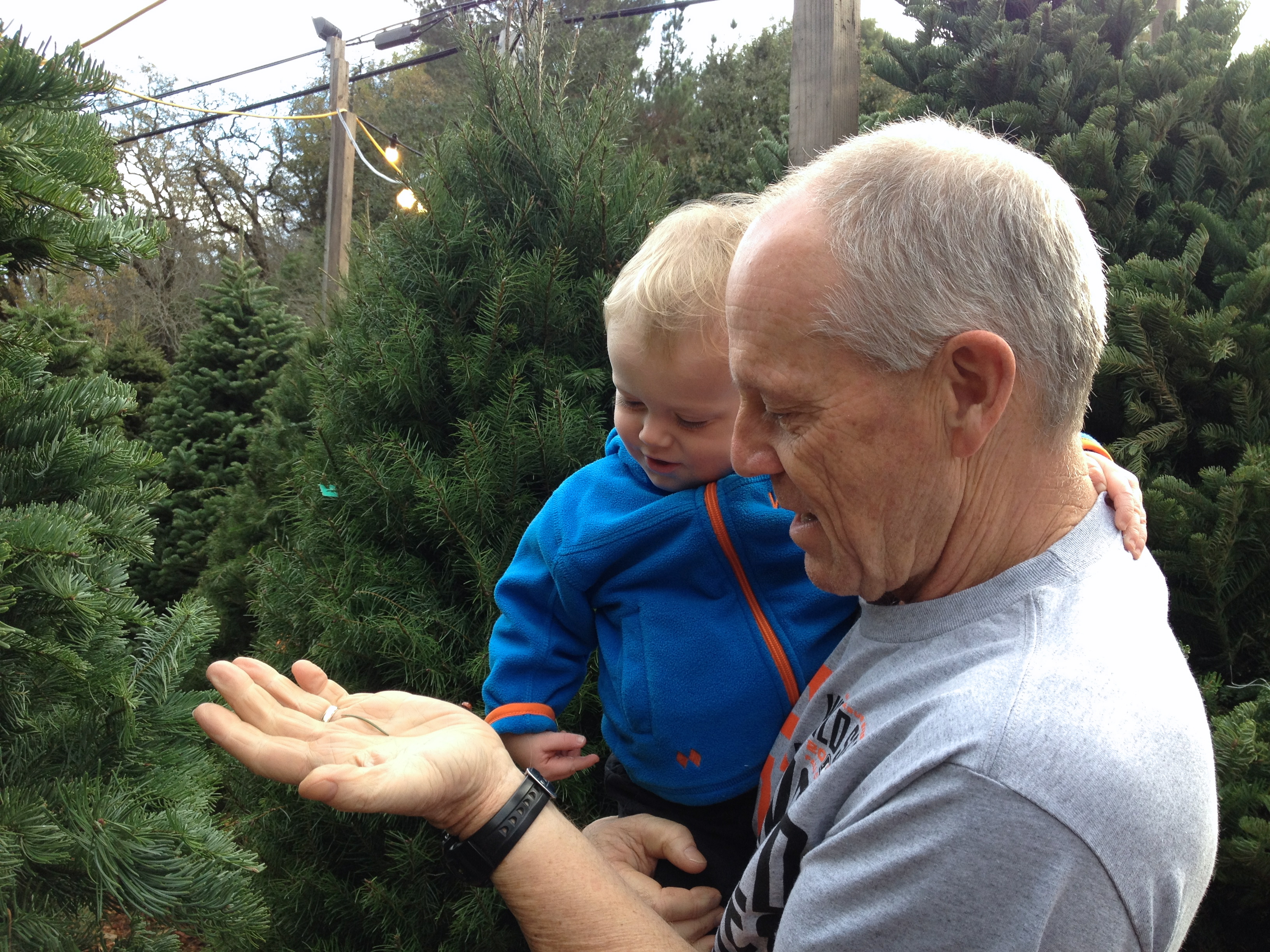 On Saturday we went to pick out a tree for my parents' house (ours is already fully decorated).  There was a ladybug so you know, that was a thrill.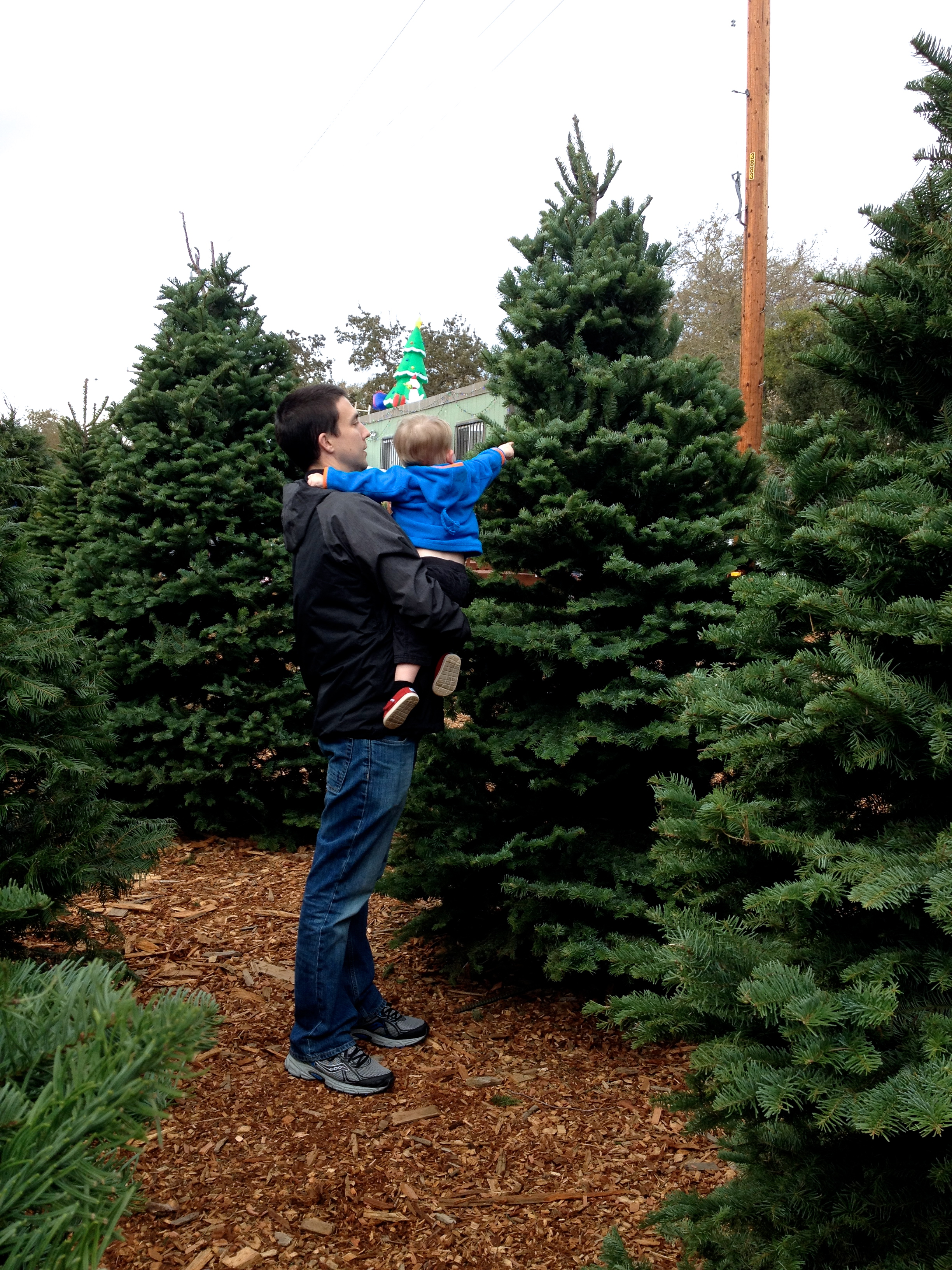 "This one!" <– his second favorite phrase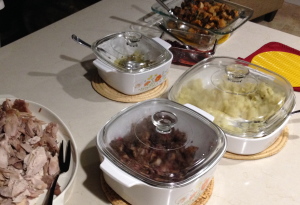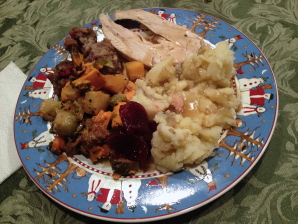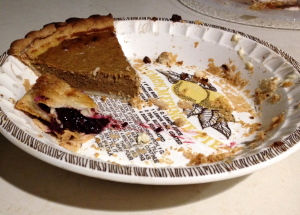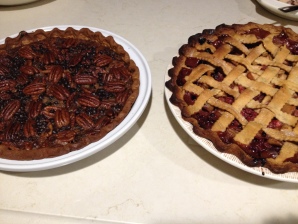 Can we just appreciate the ratio of desserts to real food going on here?
Saturday was our "real" Thanksgiving since we were at the 49ers game, and my mom went all out and made ANOTHER turkey and two more pies for us.  The rest was leftover from Thursday, but just as good as ever.  Roasted veggies are my favorite part of the meal.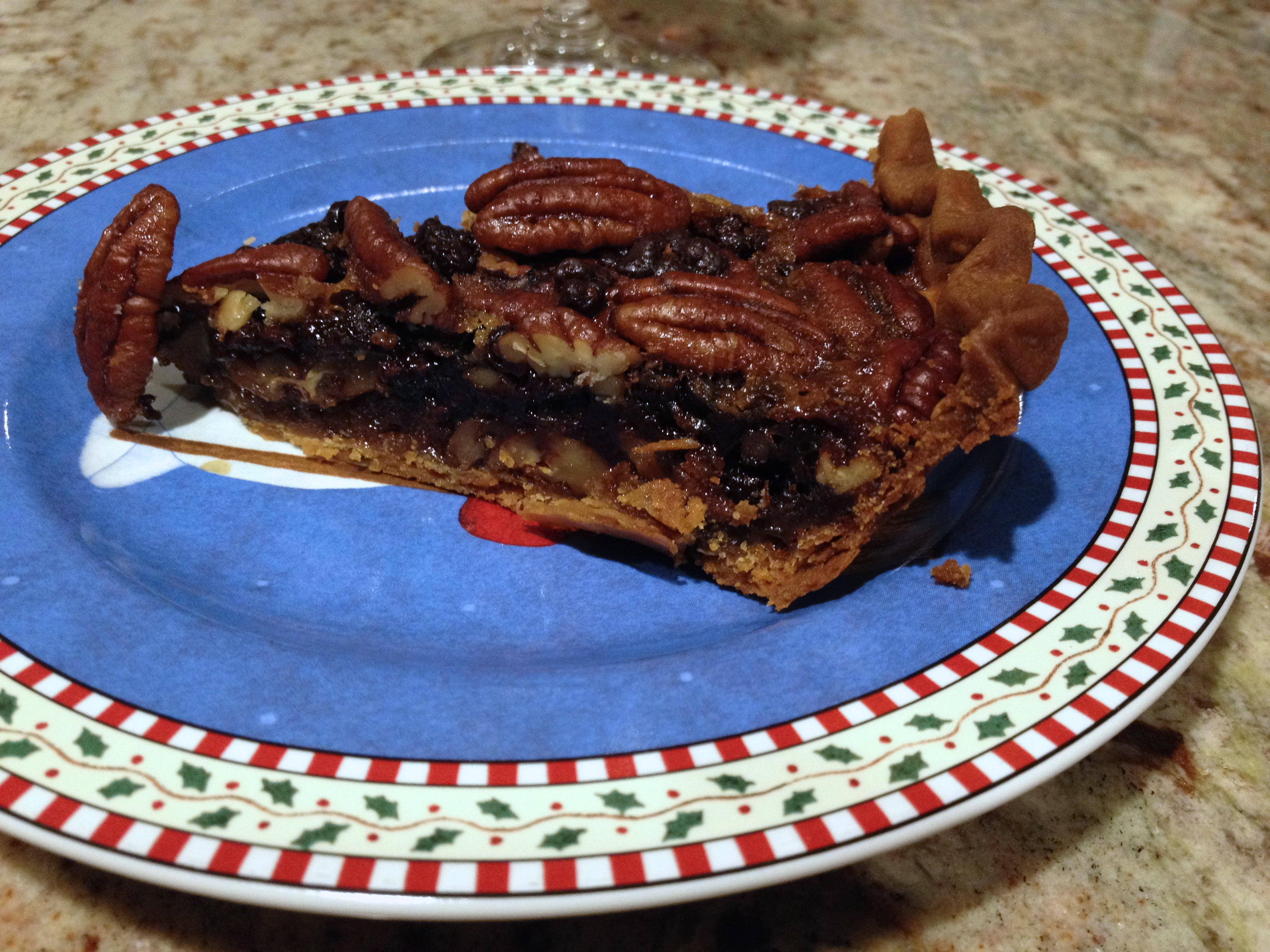 Just kidding.  Chocolate pecan pie is my favorite part of the meal.  I think I posted the recipe last year, so refer back for that bliss.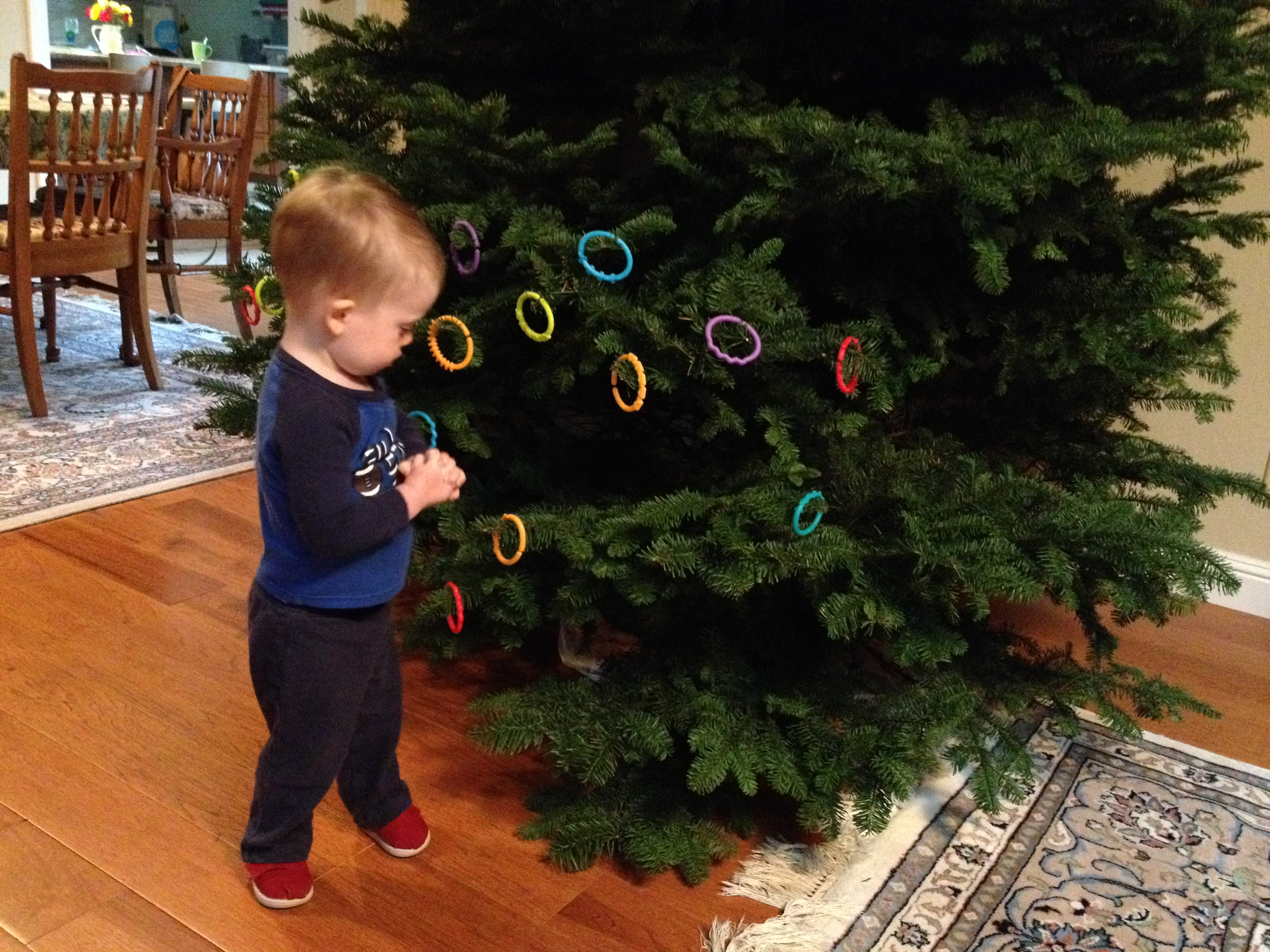 We left just after P's nap on Sunday, in time for him to attempt to decorate the tree a bit.  

I dropped Kyle off on the way (he was flying out of SFO for a work trip) and then P and I rocked out to Christmas music the whole way home (he wouldn't let me play the packers v. patriots game because he likes singing).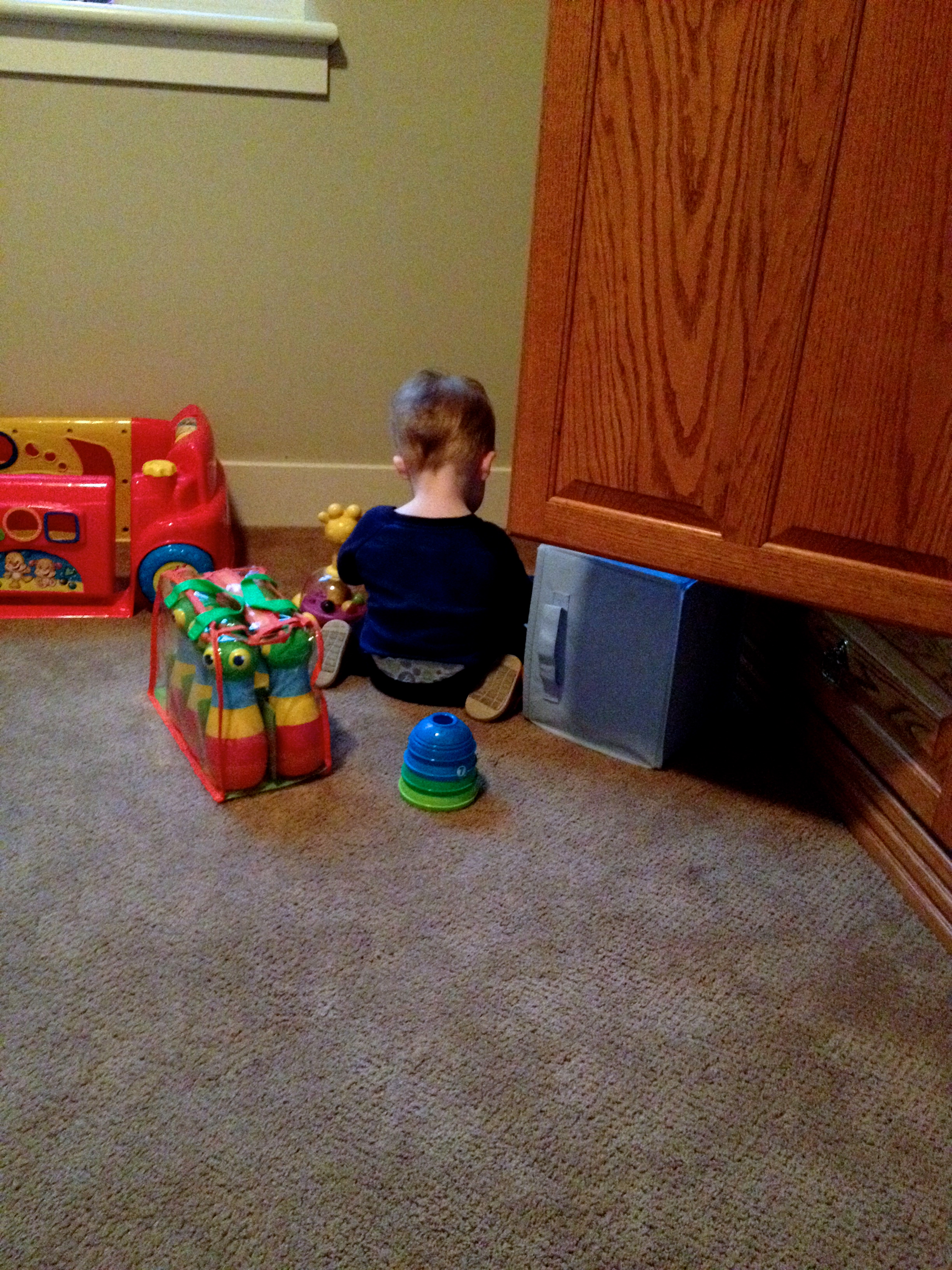 I unpacked while P ran to his toy room to get re-acquainted with his long lost buddies.  Ha.  A few days away from them and they were all like new again!  He played quietly on his own for a long time until he realized I was checking in on him….then he wanted me to play (color) with him too.  Happy to do so little man.