Calm down, I'm not feeding my two year old son donuts.  But he doesn't know that.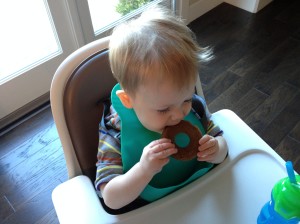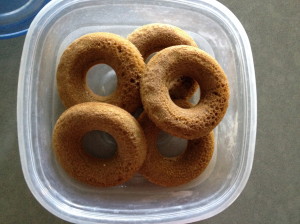 As it turns out, toddlers like eating things in fun new shapes, even if it's the same batter as every other thing I bake!  Ha!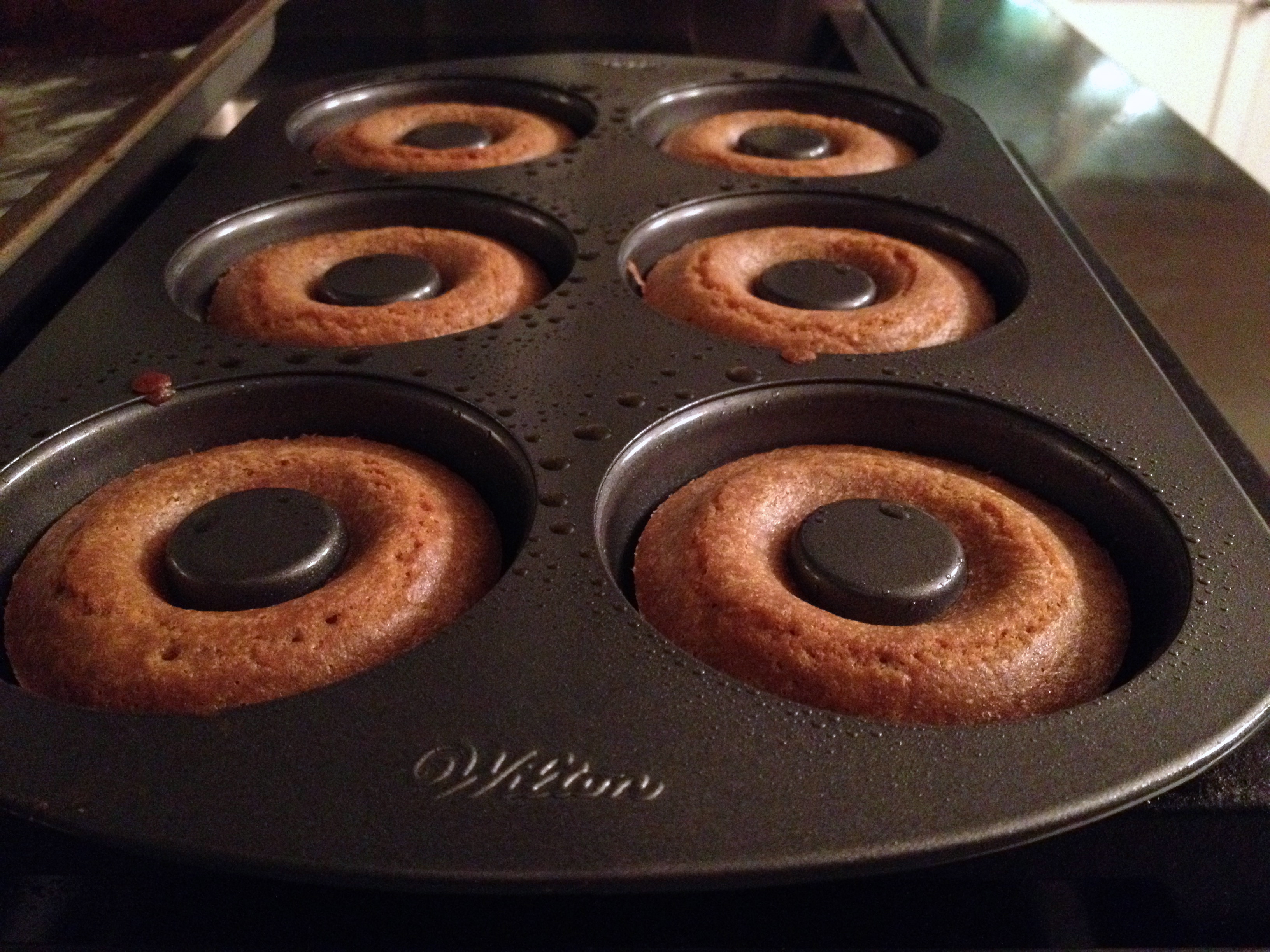 To be fair, it's not actually the same batter as the other breakfast stuff he eats, but the ingredients aren't that different (they're still plenty healthy), so it's an easy option for me to offer him and a win that he is obsessed.  As you'll soon see, they are super simple.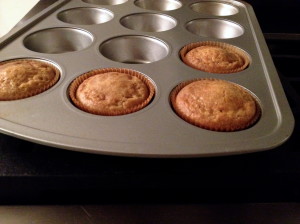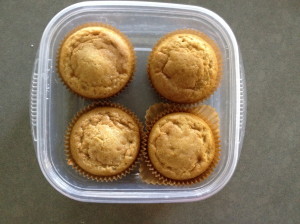 The batter makes 6 donuts and 4 muffins – so my mini-me and I both have breakfast for a few days!  I have this donut pan by the way.
Based on this chocolate recipe by Elana, I made it allergy friendly (and non chocolate) for P.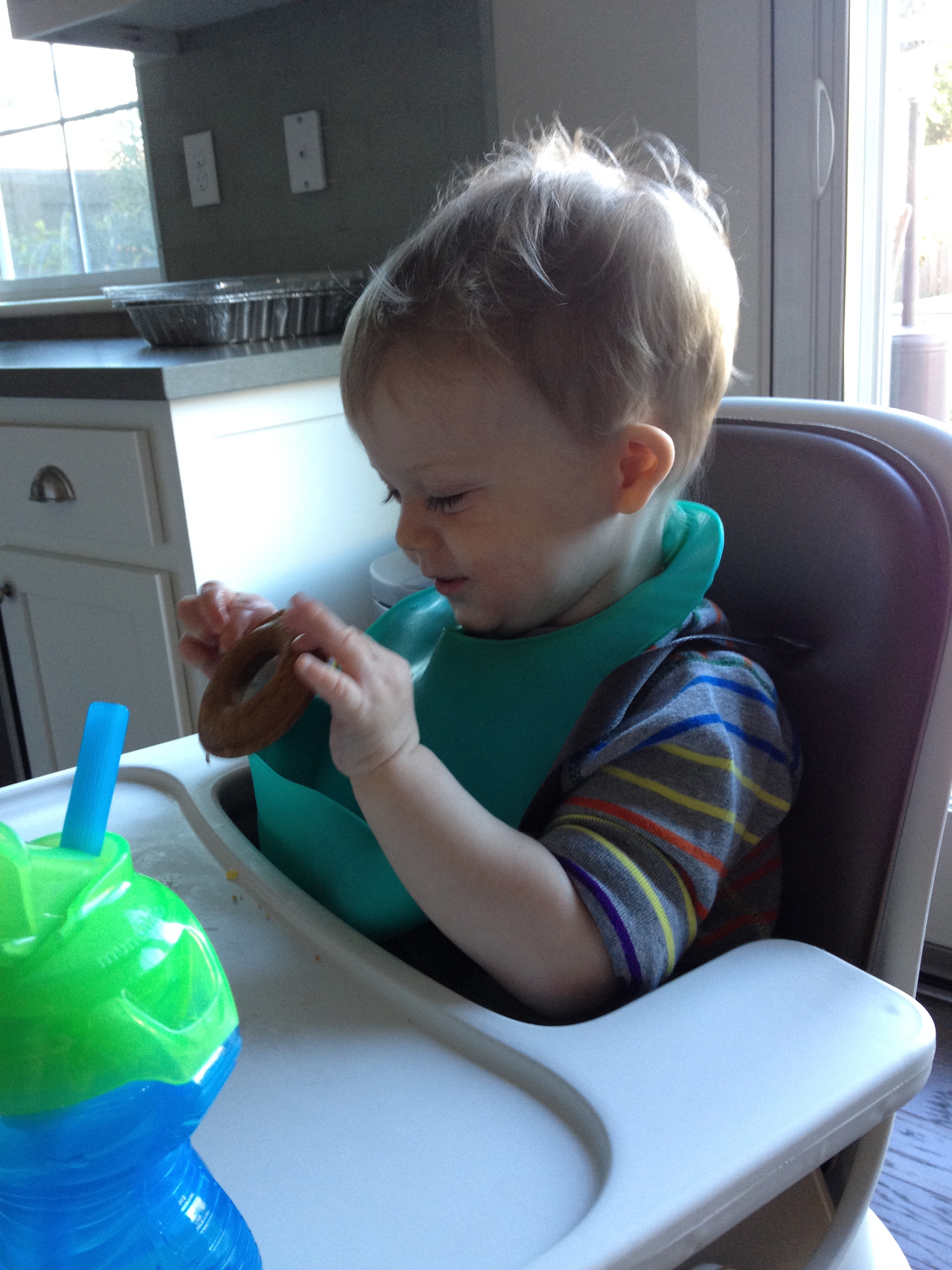 How pleased is he??
Allergy Friendly Vanilla Donuts [gluten free, dairy free, nut free, soy free]
4 eggs (room temp)
1 tsp vanilla
1/2 cup coconut oil, melted
3 tbsp maple syrup
1/4 cup coconut flour
1/4 cup gluten free all purpose flour (I used TJ's)
pinch salt
1/4 tsp baking soda
Directions:
Pre-heat oven to 350 degrees F.
Mix wet ingredients (eggs, oil, vanilla, syrup) in a large bowl and then mix in the rest of the (dry) ingredients.  Pour into greased donut/muffin tins (don't fill the donuts over half way).
Bake for 15 minutes or until a toothpick inserted in the muffins comes out clean.
Store them in the fridge, but I suggest warming them slightly before serving because coconut oil solidifies at cold temperatures.
Elise March 9, 2015 Uncategorizedallergy, recipe 3 Read more >