I think he's going to grow up to be a chef.  🙂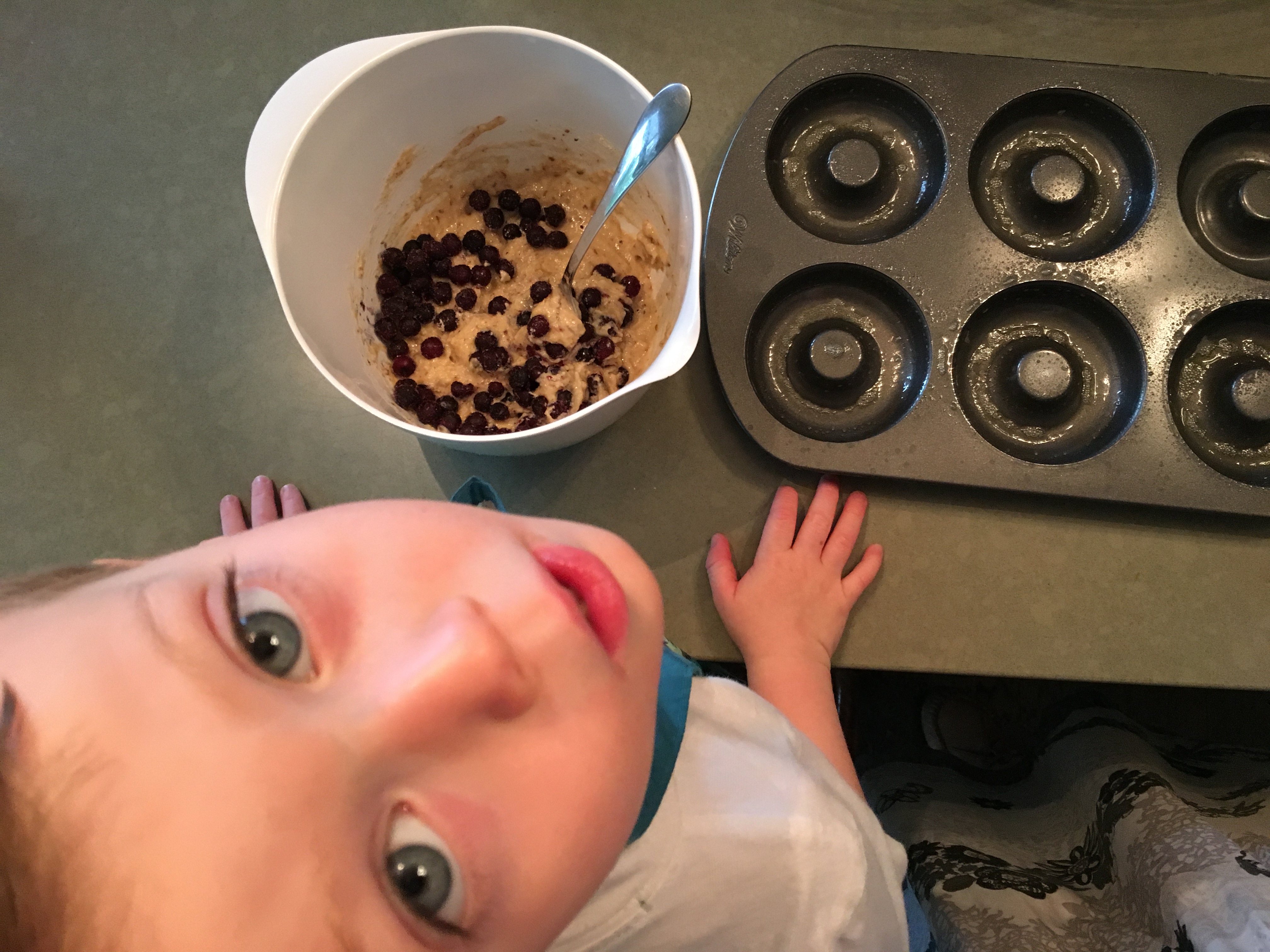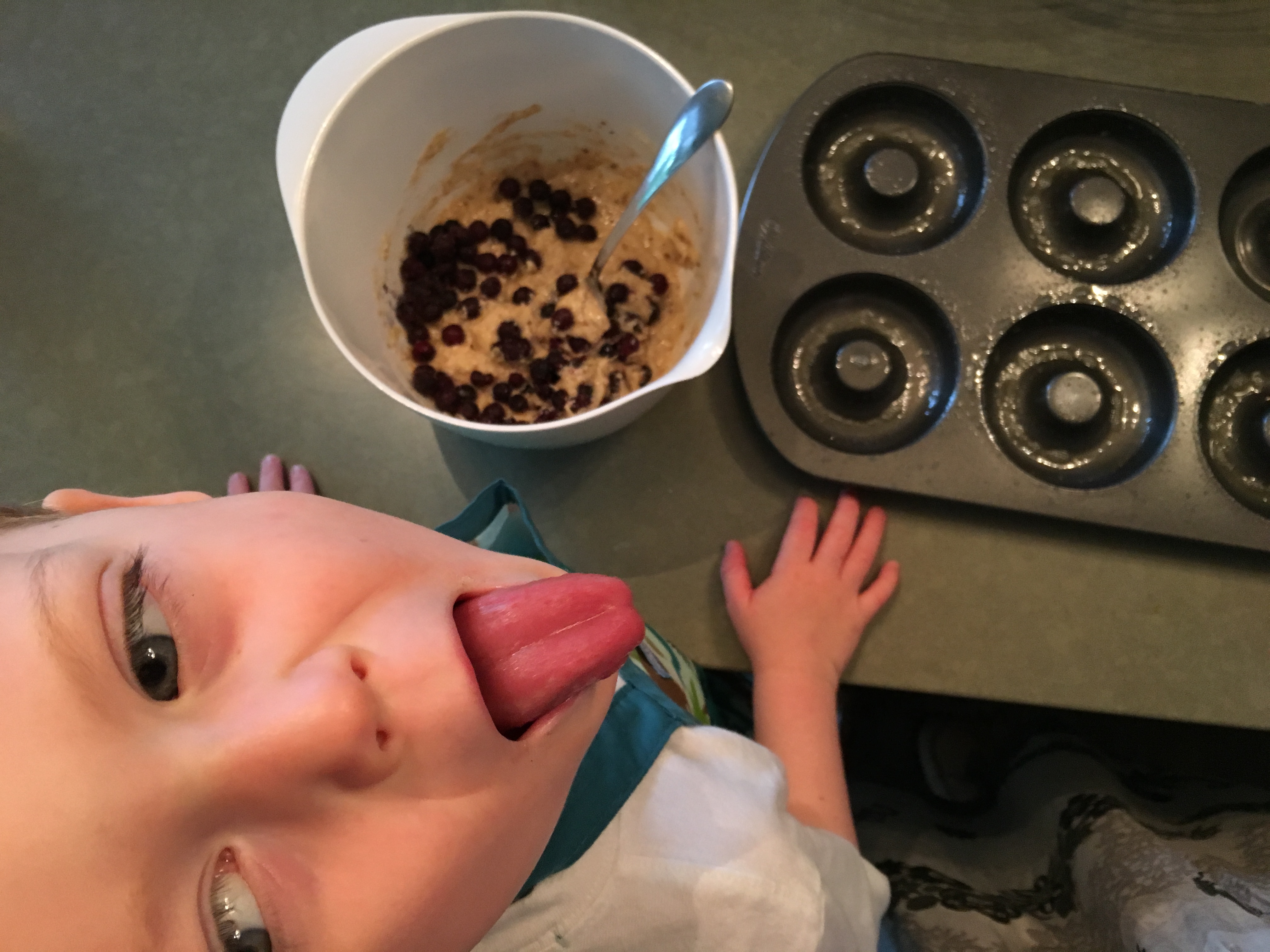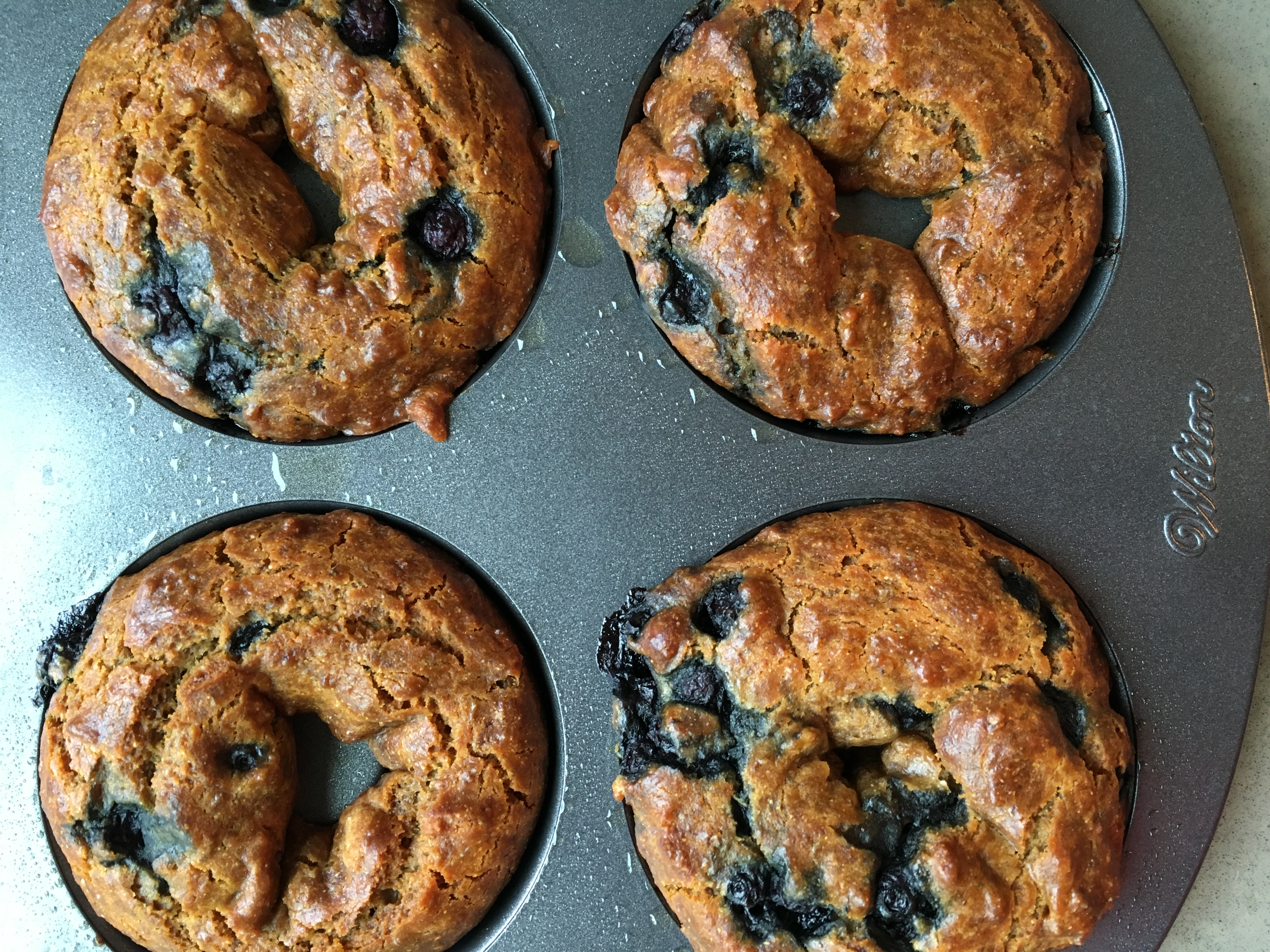 Blueberry baked donuts…because we read this book and the mood struck.
We are all about incorporating books into our lives, since we go to the library (minimum) once a week and read 349875039768345 books a day…it is only natural that the characters and plot lines and themes carry over into daily conversation…and with food especially!  I mean, how could you ever read a book about donuts and not make them right then and there!?!  Right?!
See also: Dragons Love Tacos (here and here)