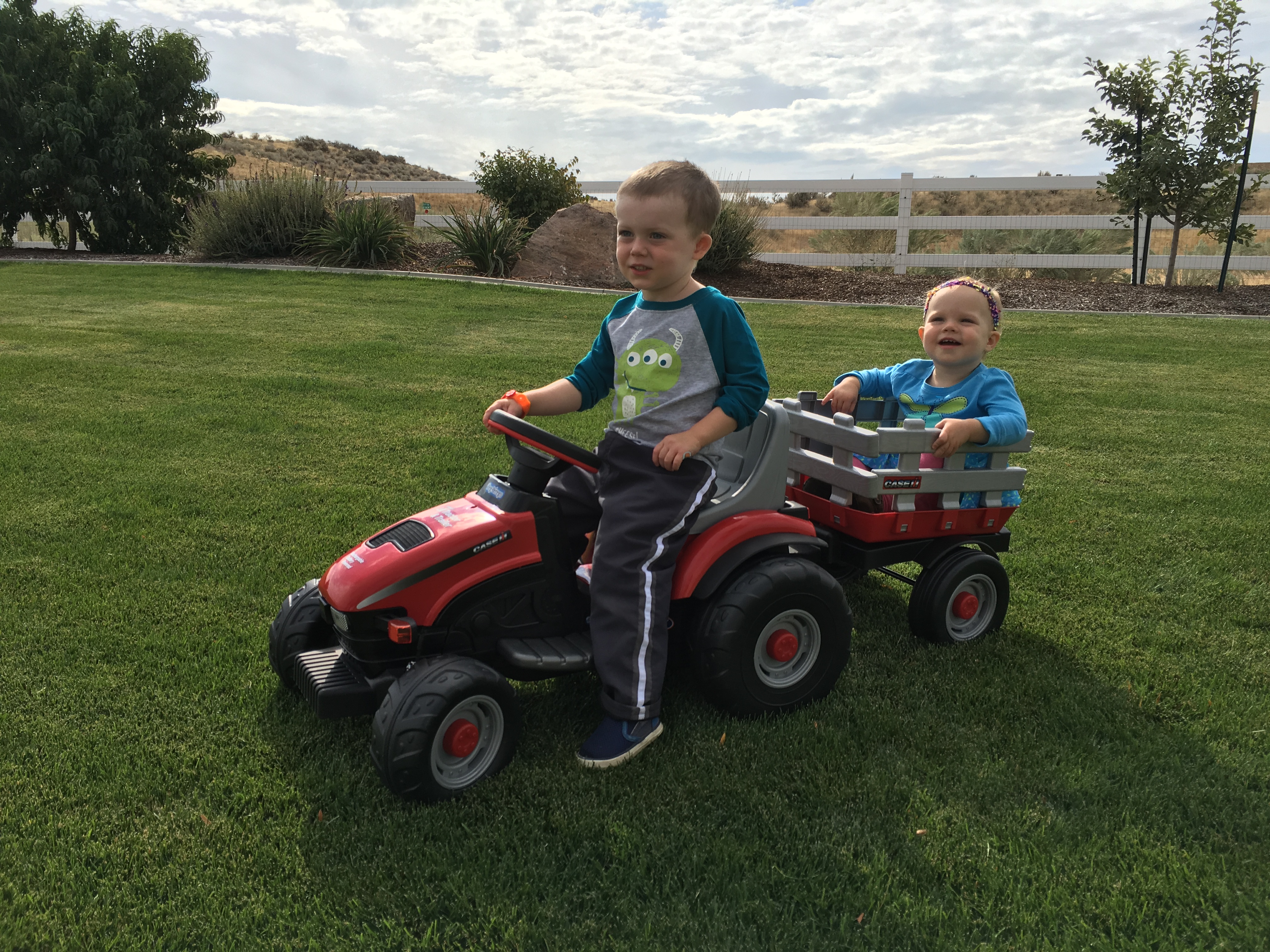 I have so much to fill you guys in on.  Like, SO MUCH.  I'm sorry I can't seem to find the time to blog but P starts school tomorrow and the summer has been all about getting everything squared away for that.
For the purposes of this blog, that means…allergy trials!  And guess what!?!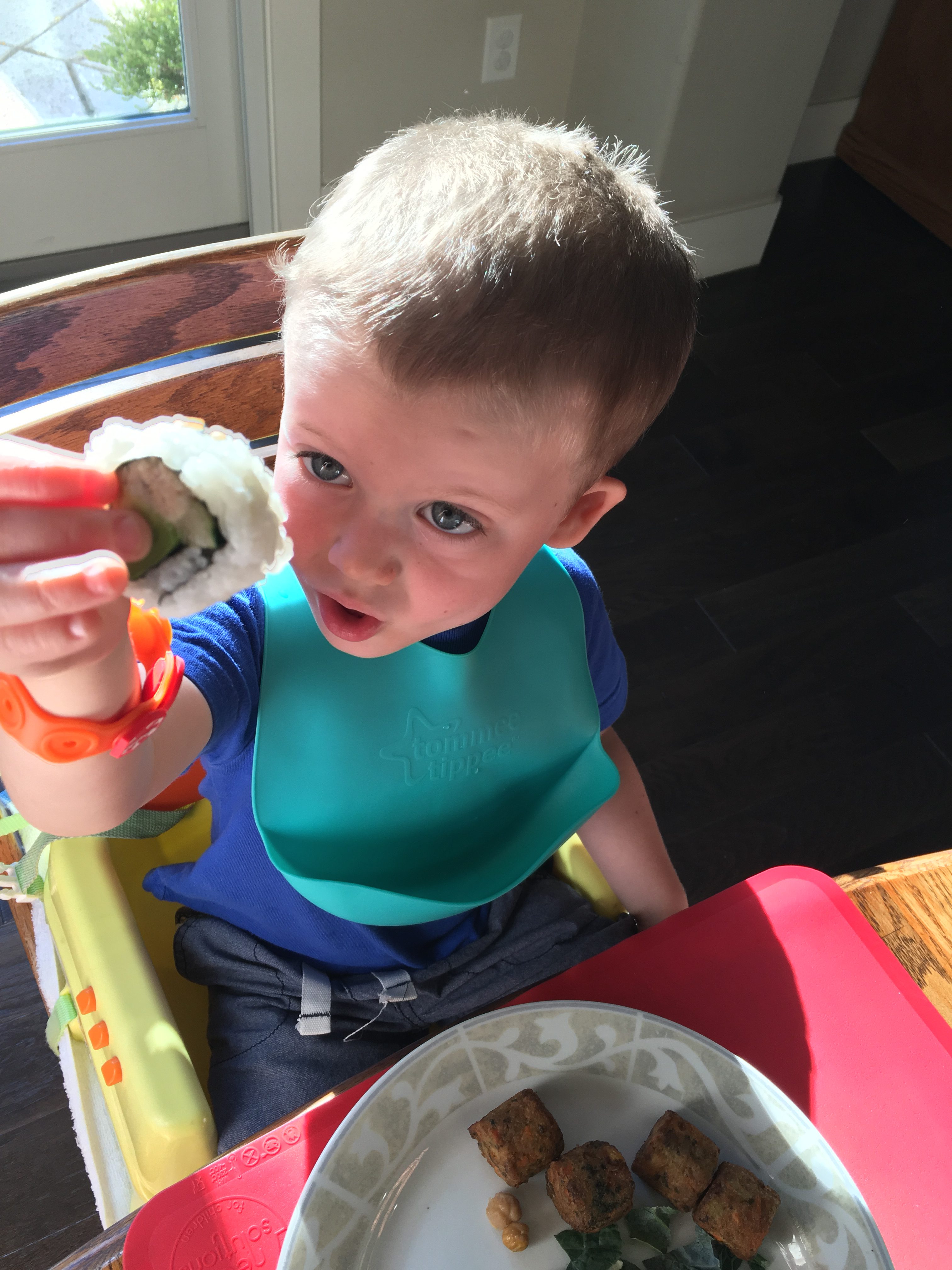 Sesame is ALL CLEAR!
As you can imagine this is a total game changer. [See above: kiddo's first sushi]
Hummus is back to it's former role at the base of my dietary food pyramid.  Can I get an amen?!?!  And we are transitioning to a more plant based diet.  Can I get an amen?!  Weeeee.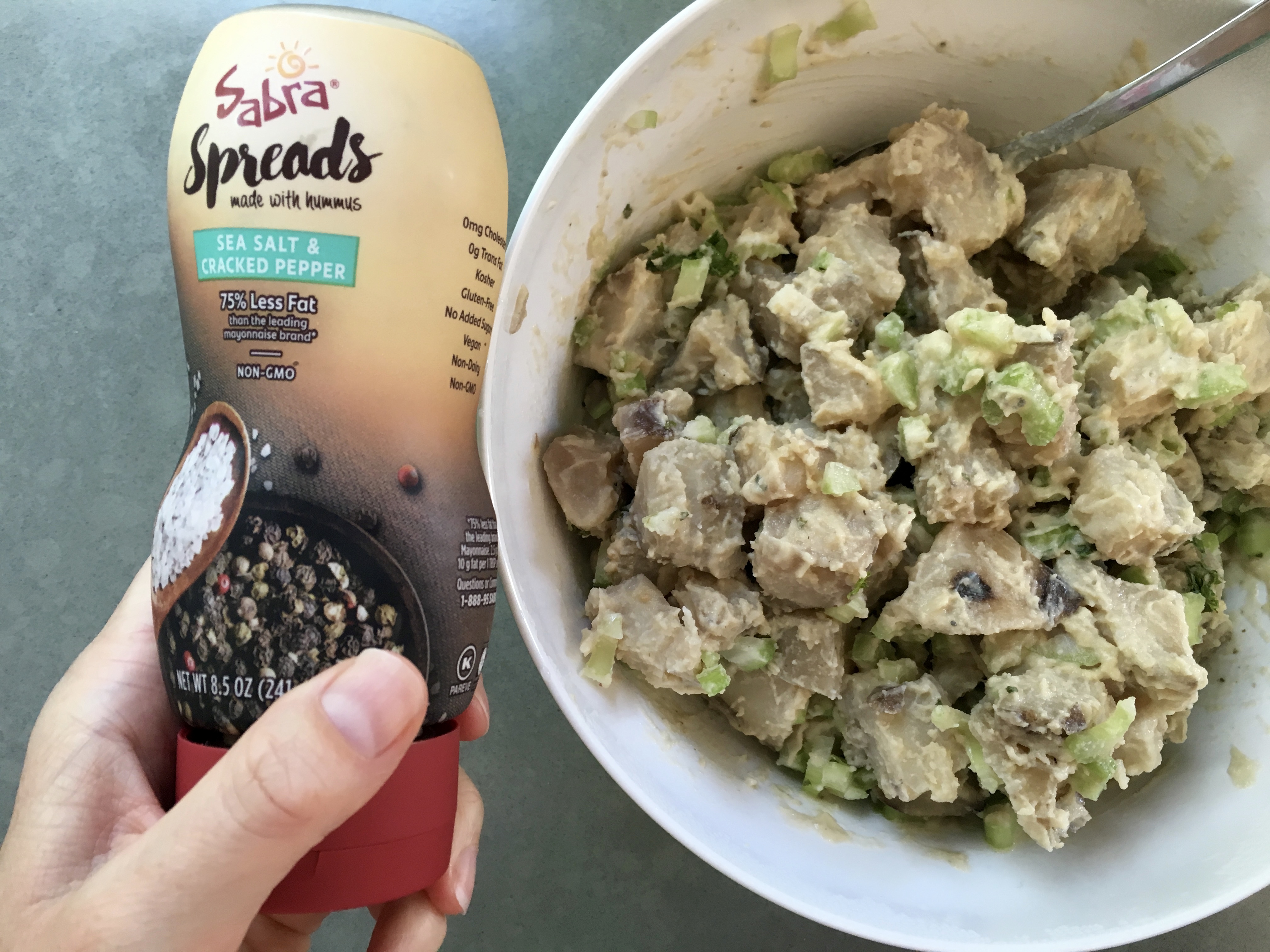 I made potato salad last week with Sabra's new sea salt & black pepper spread.  It's perfect as a swap for mayo in nearly every use I can think of AND they have a few different flavors!!  So brilliant, right?  Sandwich making just got fancy!
To make it the most hands-off dish ever, I skinned three huuuuuge russet potatoes and cooked them (cubed) in the slow cooker over night.  The next morning I added diced celery and the Sabra spread.  Easy as that!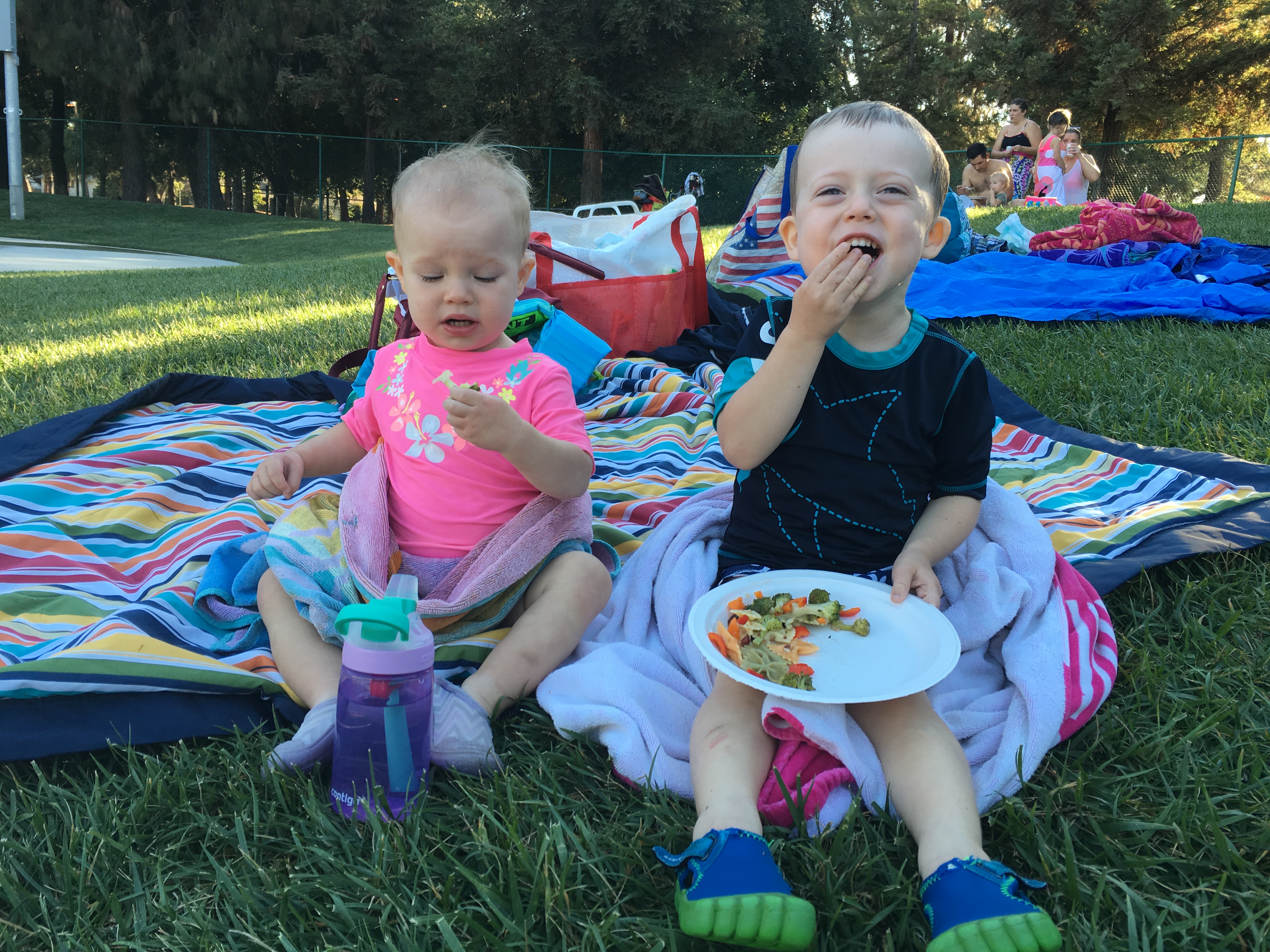 But with every up, there's a down…and that happened a few days after P passed his sesame challenge when we were at an end of summer pool party pot luck.  I still don't know the source of his reaction, but he had one (I brought food for him but he did have figs and chips from the table that may have brushed against dairy???).  In any event, he was fine thanks to Benadryl (we didn't have to use an epi pen), but still.  It was a good reality check that we can't be too lax despite the fact that he has outgrown so many allergens recently.  Can you believe all that remains are dairy and peanuts?!  Two very common food groups that are familiar to others.  [Sesame was the hardest because it is small, poorly understood/recognized, and hidden in everything – hamburger buns, crackers, Asian food, hummus – basically 80% of the food at the aforementioned pot luck had sesame in it, so thank goodness we'd already tested it!]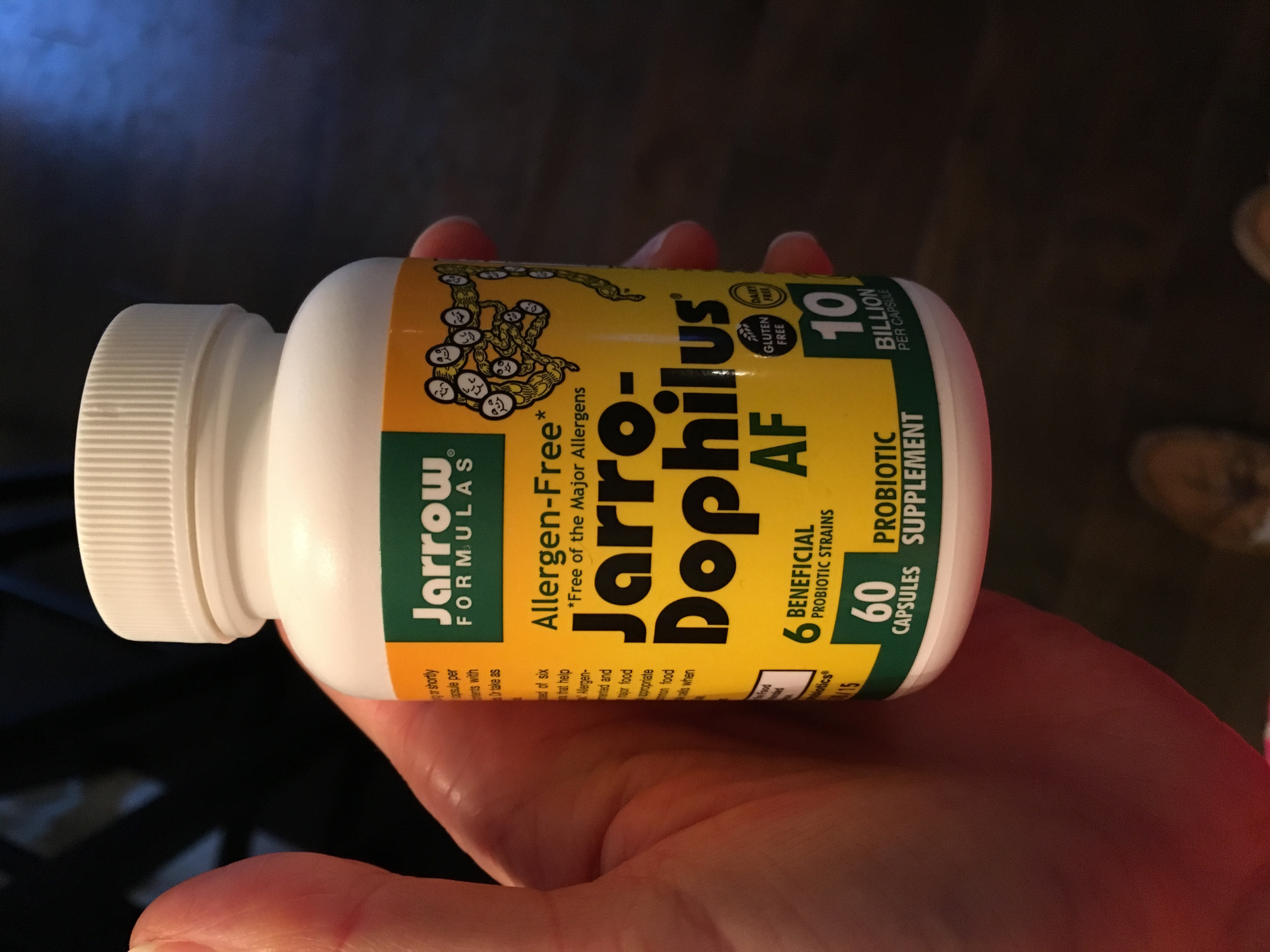 Because a few people have asked, this is the probiotic I (still) give P.  I blogged about it a long time ago and linked to the studies that led me to start giving it to him, and while I'm not sure there's any correlation, it obviously hasn't hurt.  It's been over a year of it, and now I'm giving it to V too.  Obviously I'm not an allergist so please consult an MD before going rouge (like I did, ha).
So P is off to preschool tomorrow and I can breathe just a little easier.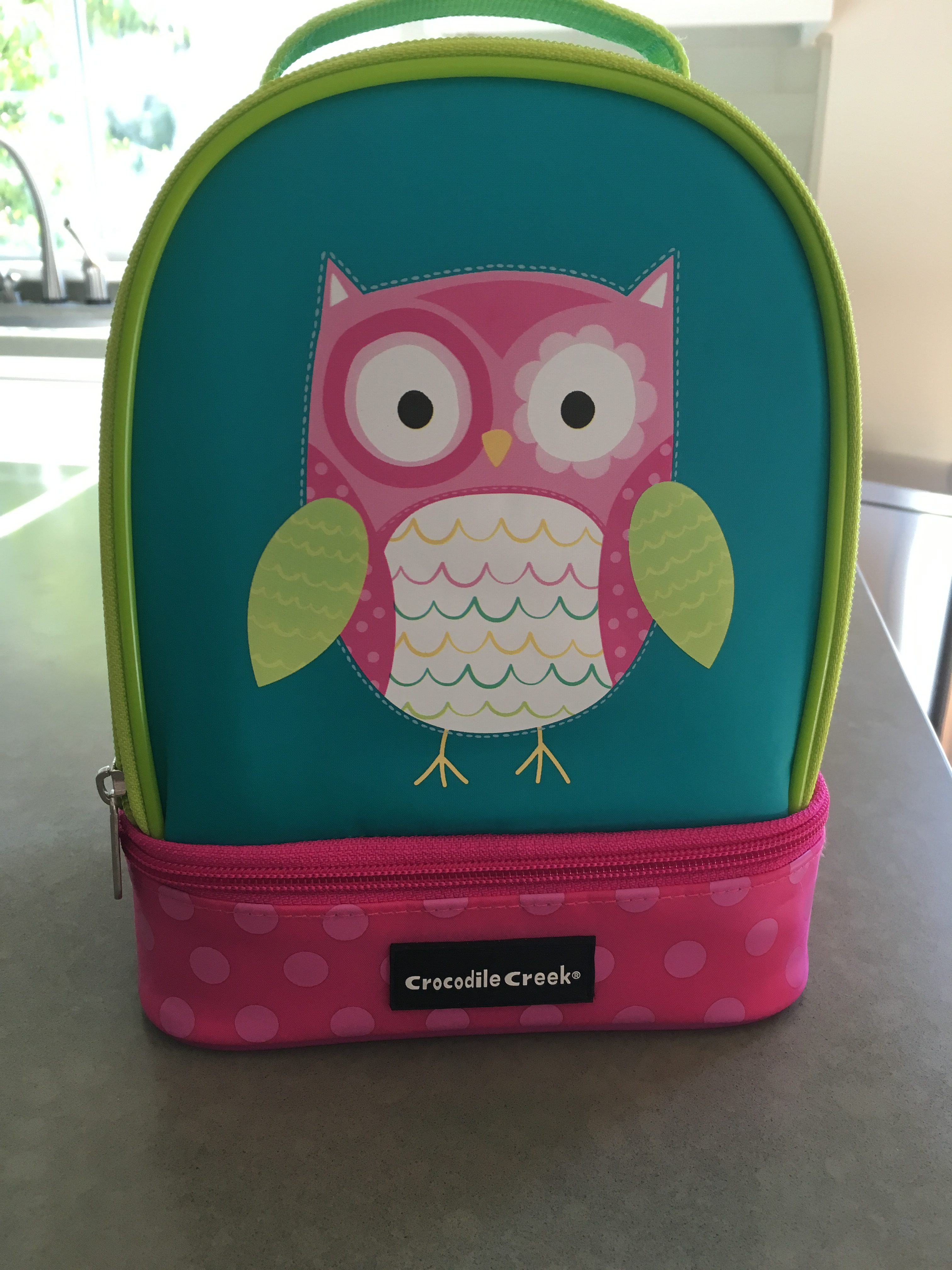 He has this adorable lunch box that he picked out for himself.  Snacks on the top (apple slices and roasted chickpeas per his request), and epi-pen on the bottom.  His first day outfit is all picked out, complete with his snazzy allerbling bracelet.  And I am making pancakes because "it's a pancake day".  Wish me luck tomorrow!  I'll need it (he won't).