Surviving is what I did a year ago…I'm much more on top of it now.  Thriving!  Solo!  We miss Kyle a lot while he's gone, but I haven't missed a workout, shower, or blow dry even though it's just me. I haven't been cooking up fancy dinners, but I've been eating exactly what I want.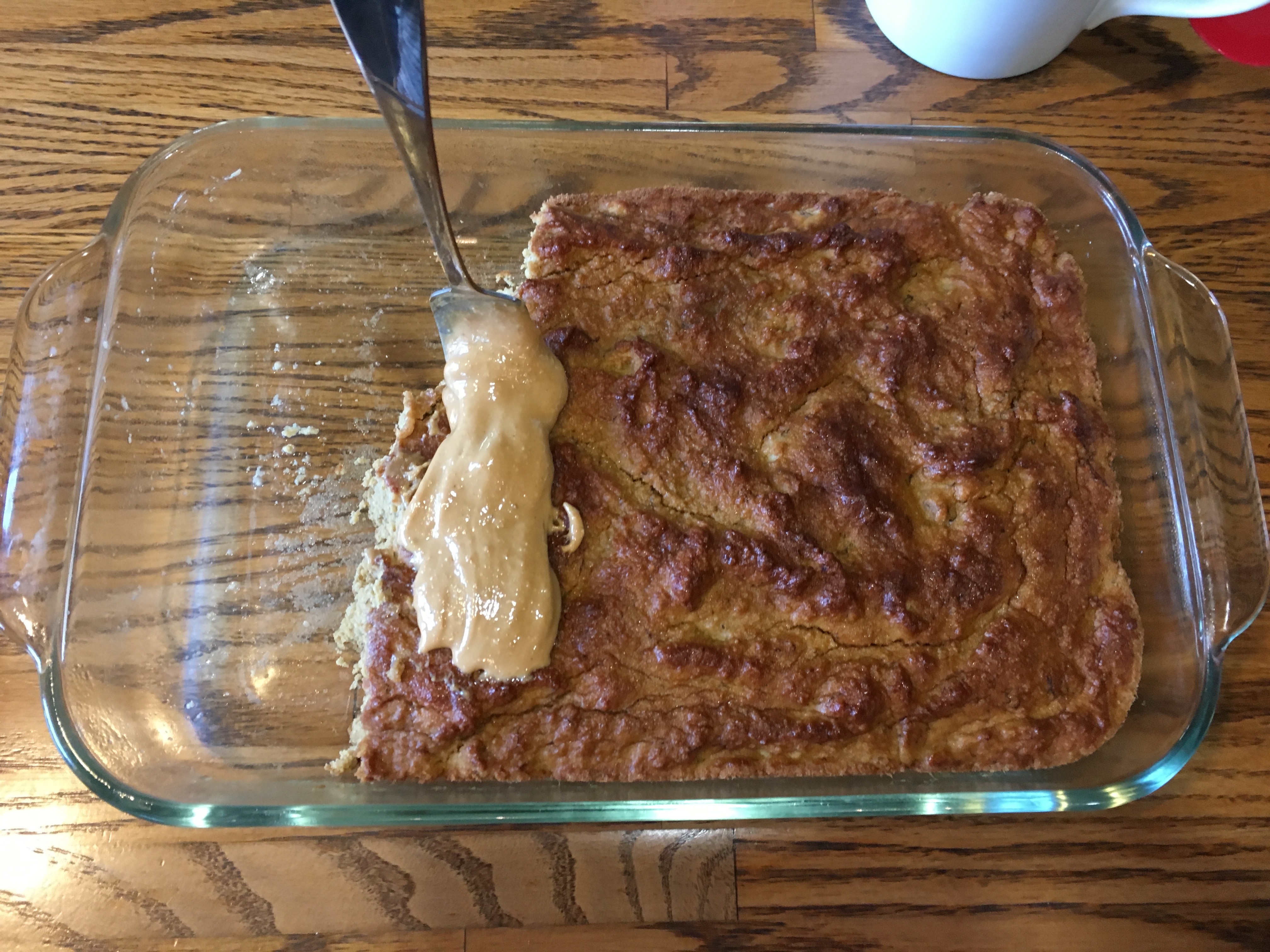 Thanks to my prep, our breakfasts were taken care of for several days.  The kids were also super sick so they didn't have appetites, which made the pancakes last even longer.
As far as managing a work out schedule, here's how it went down:
On Monday I woke up at 6 and worked out until P woke up at 6:30.  As I think I've mentioned, he has an "Okay to Wake!" clock that is set for 6:30.  When it turns green, he knows it's okay to get out of bed.  We got it because the darkness confused him in the winter and he was getting up at 4 am thinking it was time to start the day! Not quite buddy.  He is usually awake long before 6:30 but thanks to the clock we at least get until then.  So.  On Monday I set my alarm (ew) and dragged myself to the garage at 6 to get a T25 workout in and was back upstairs when the clock struck 6:30 to receive him with open arms as he raced into my room. V was up shortly after, so I got them dressed and showered and got ready and we went downstairs to eat.  We were done with breakfast by 7:30 and then spent 3 hours reading (no, seriously) until meeting friends at the zoo.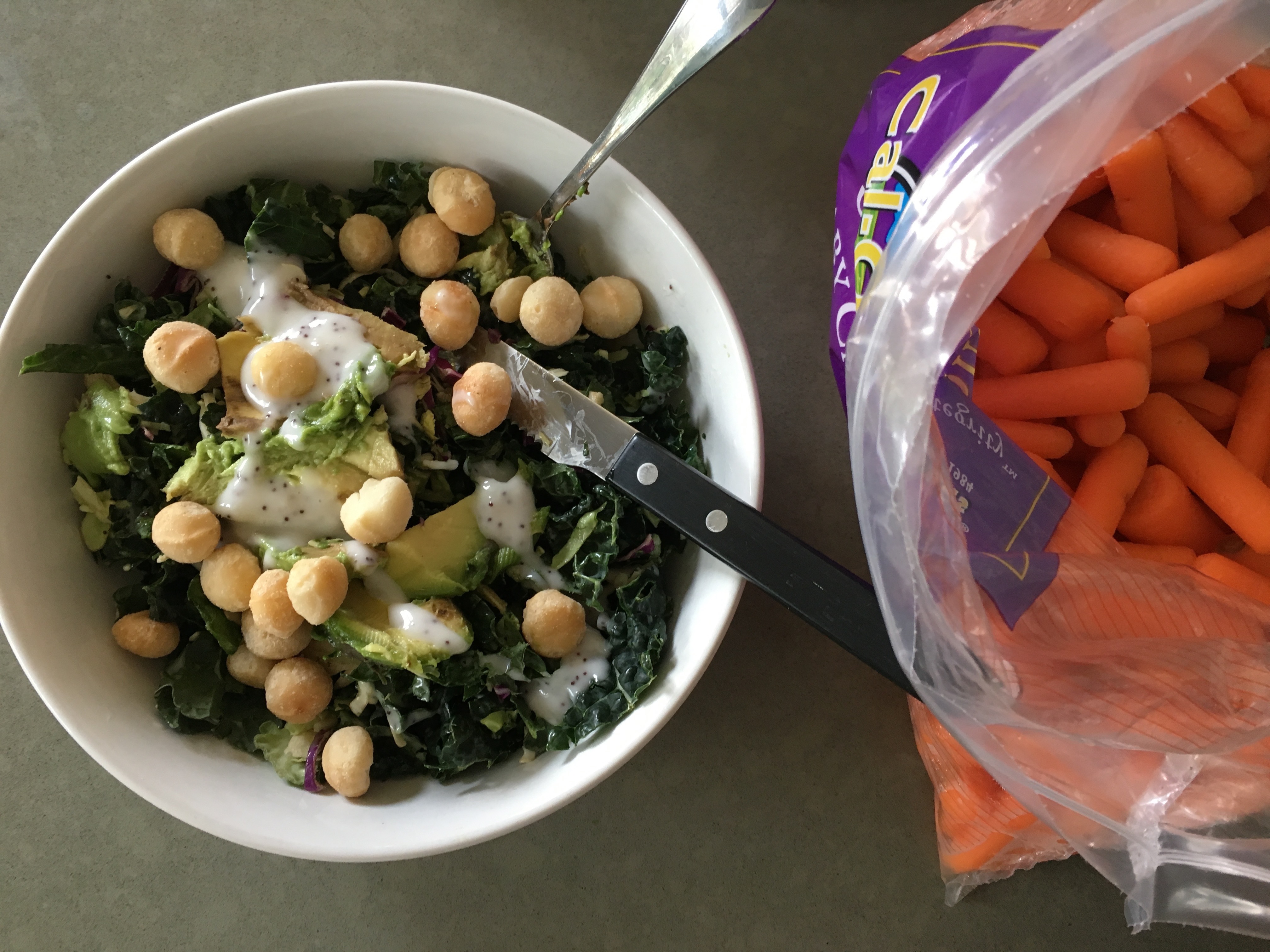 Lunch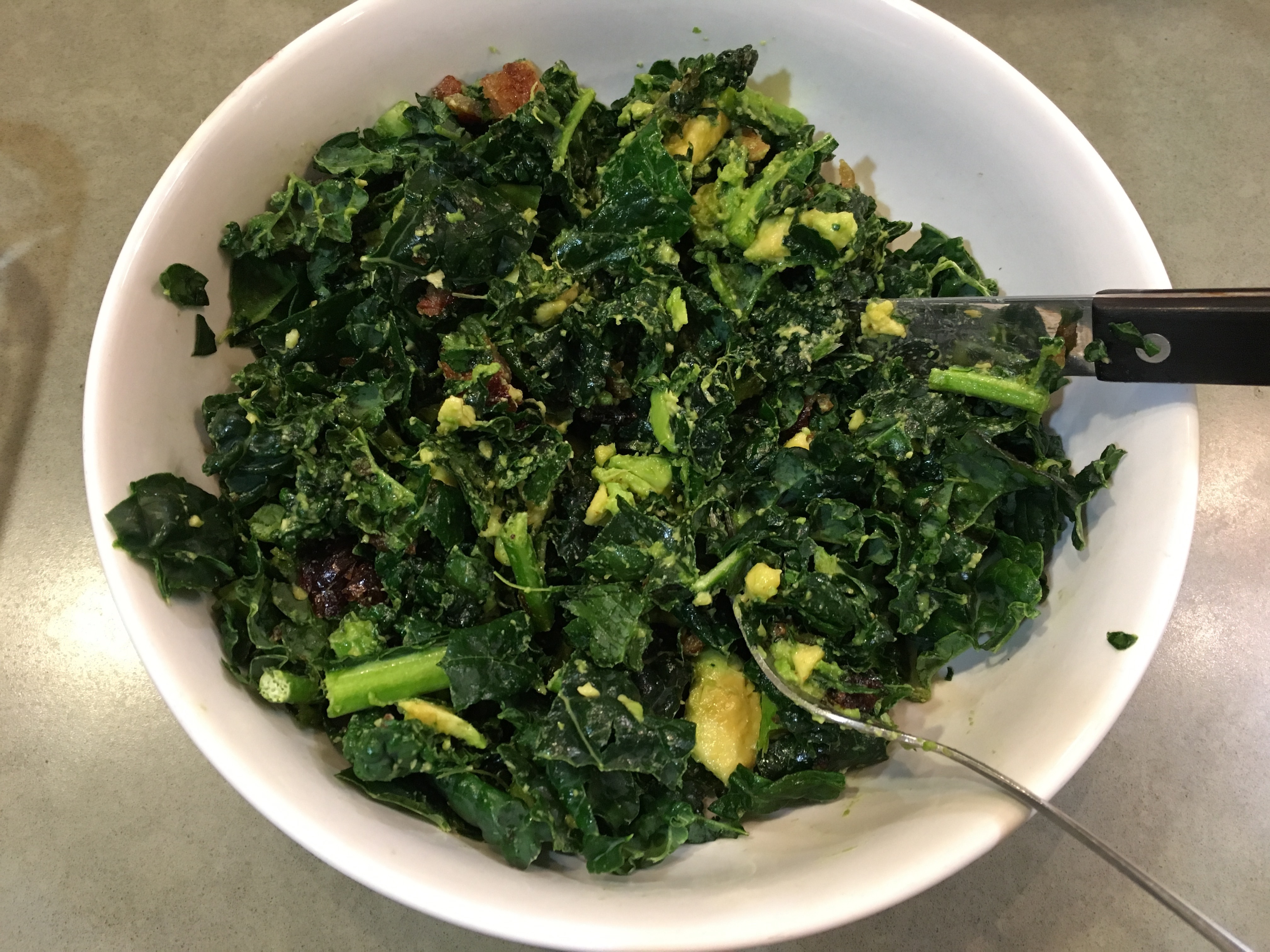 Dinner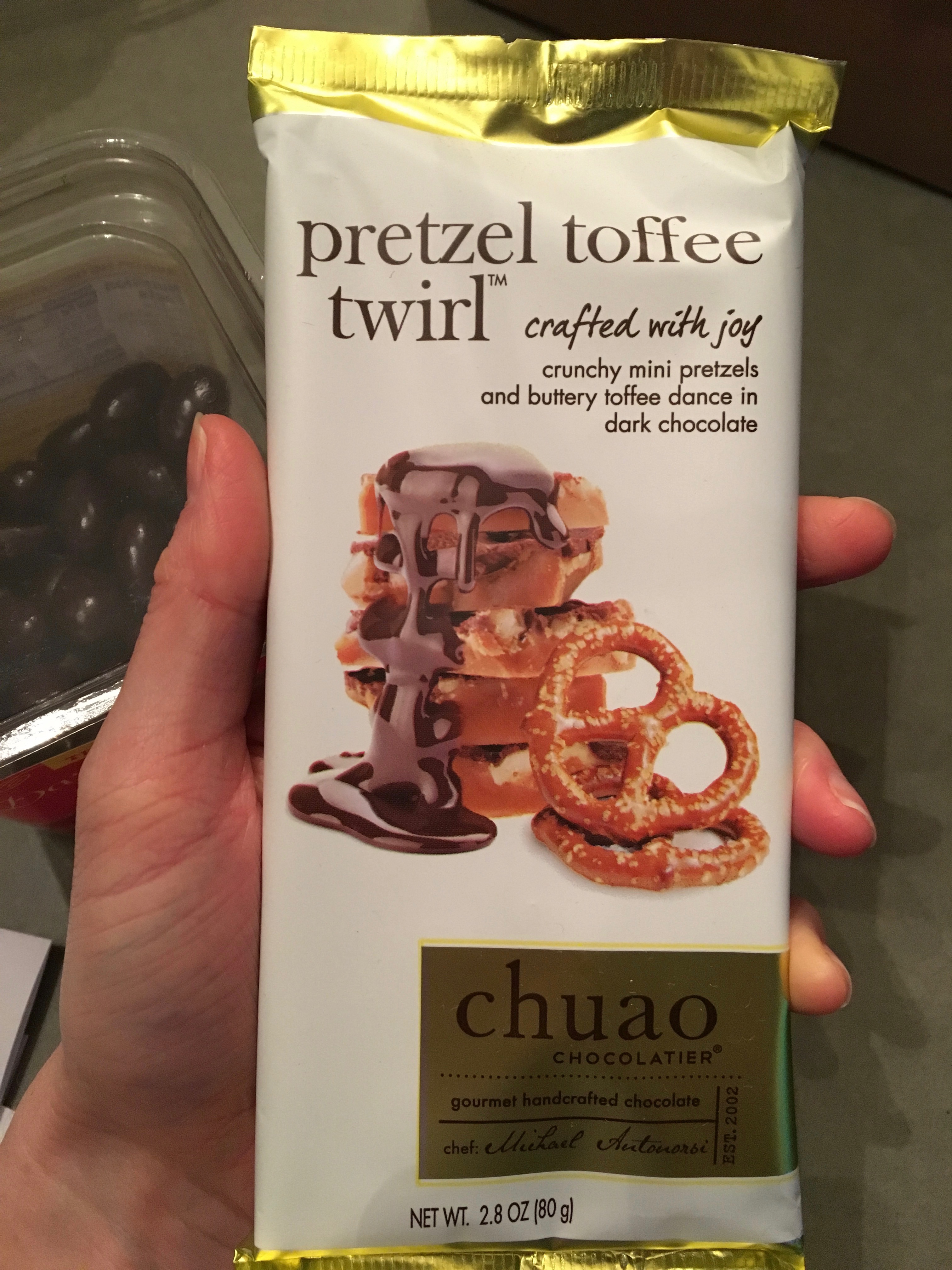 Dessert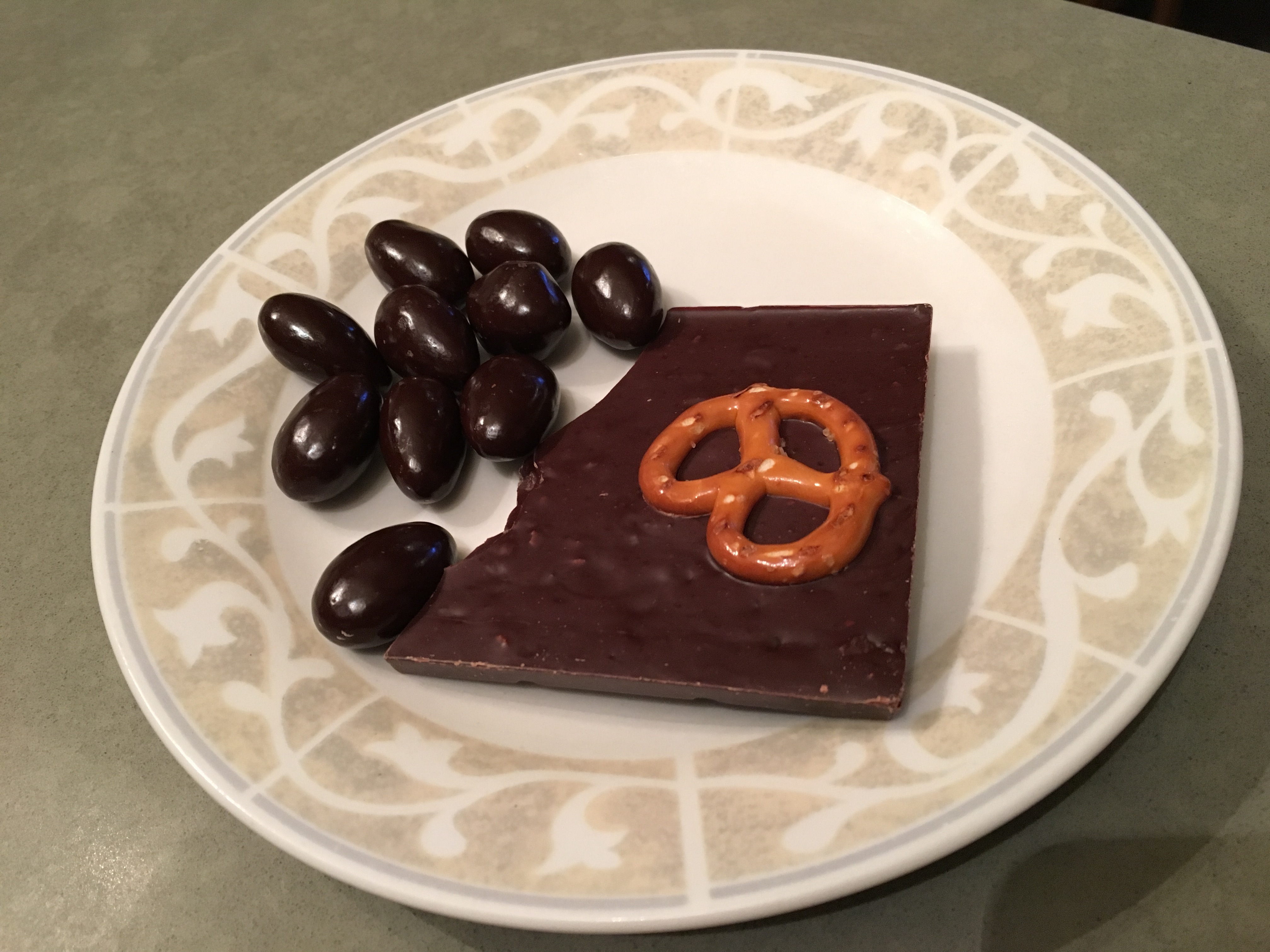 Let me tell you about the chuao bar…it wasn't what I was expecting, but was good nonetheless. I wish the pretzels had been crumbled as chunks or something instead of whole twists added in on top. The toffee inside was great.  It was sweet enough to prevent me from eating the whole bar at once (I split it in half).  It's too $$$$ to buy without a major sale, but if you are wondering if it's good, it is.
Anyway, Monday was probably the most rocky of all the days, but that's only because plans for the am fell through and I had to think on my feet.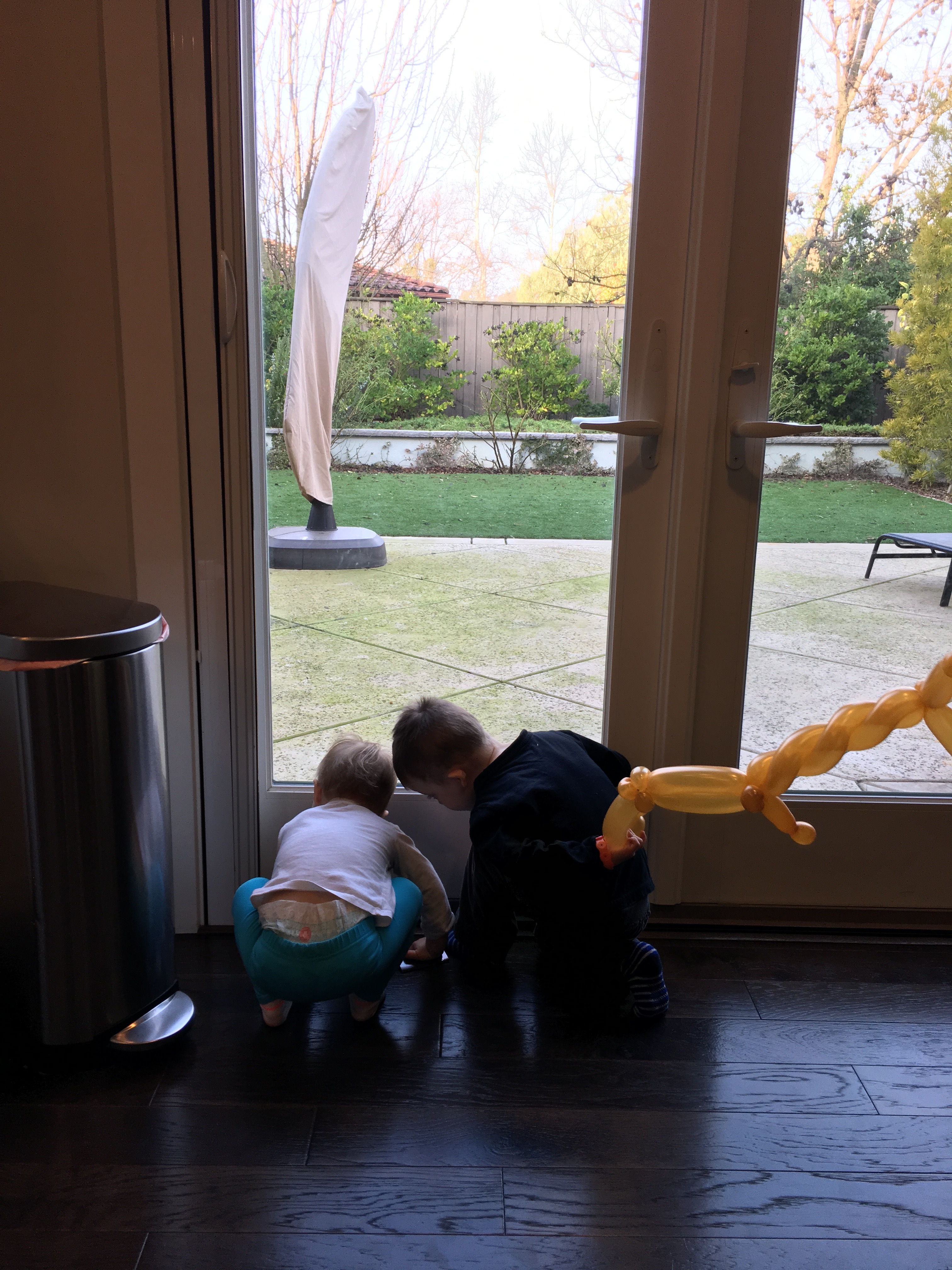 Here they are picking up ladybugs from the door (they sneak in).
My mini chef.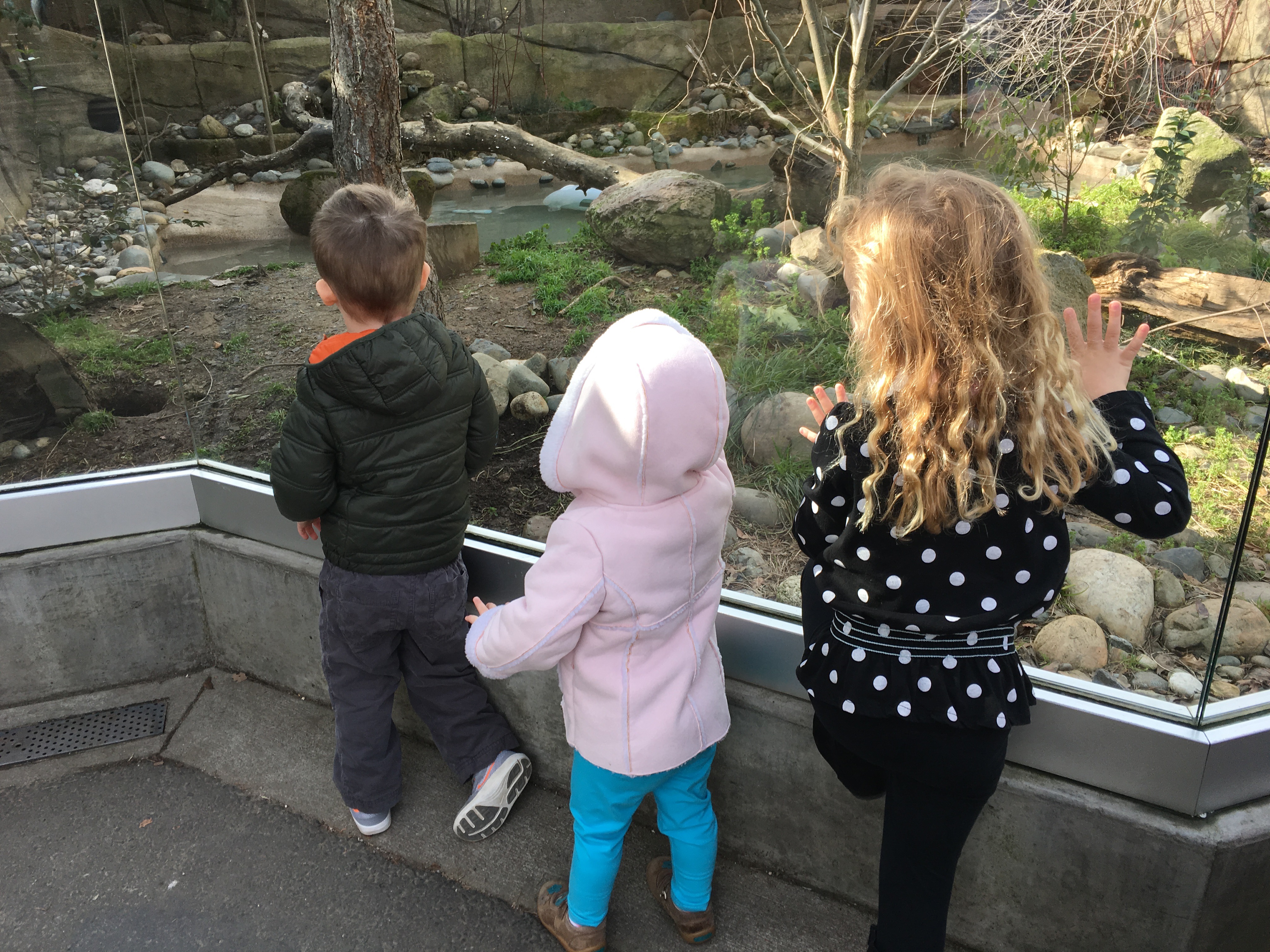 And finally at the zoo!
Which is where…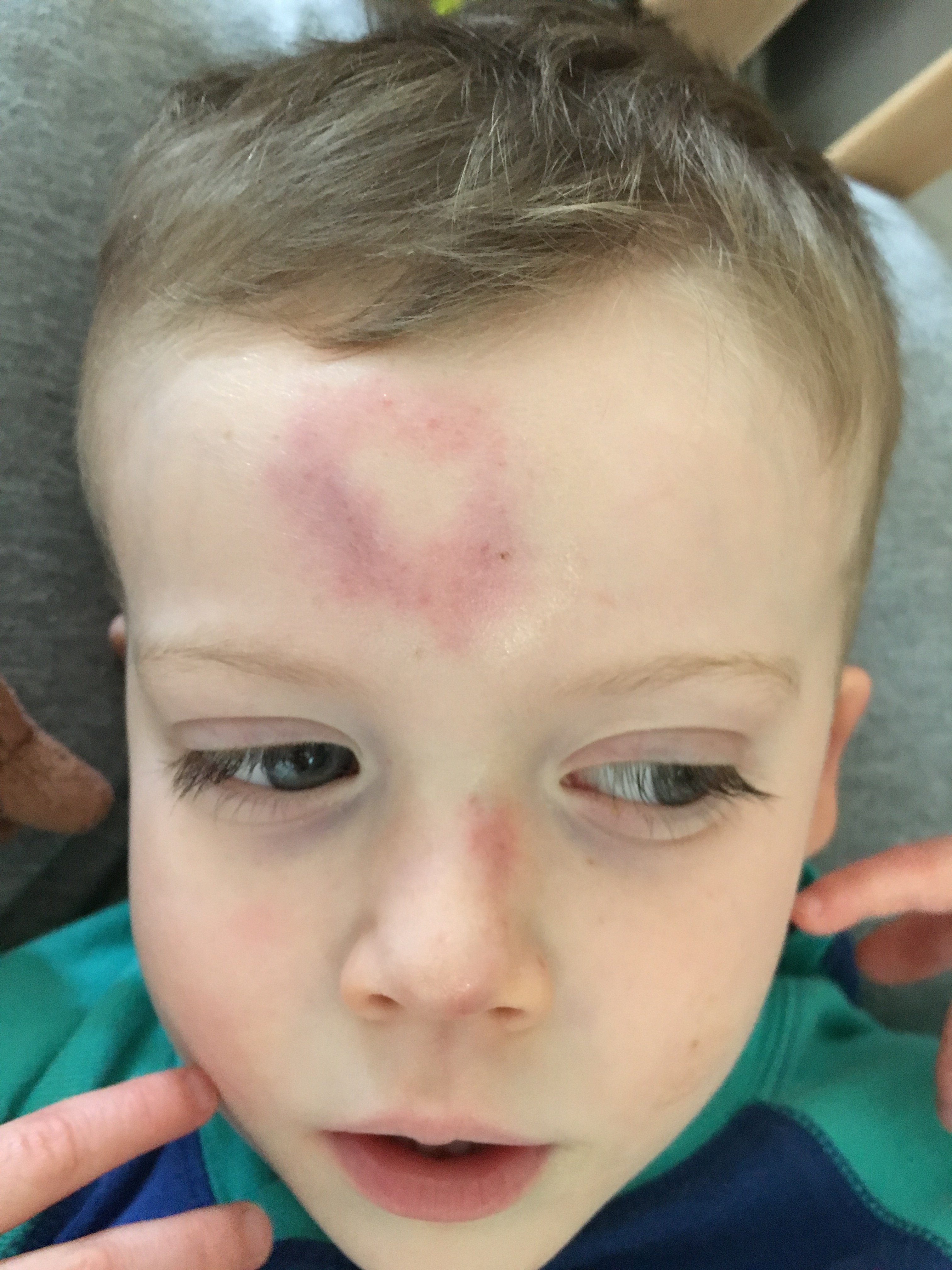 Boom. Womp womp. It sounded hideous as he hit the concrete, but he bounced back way better than I expected!  And he even tolerated icing it!  I guess having friends and animals to distract him was helpful.
That evening he was a champ in his (new) four year old class.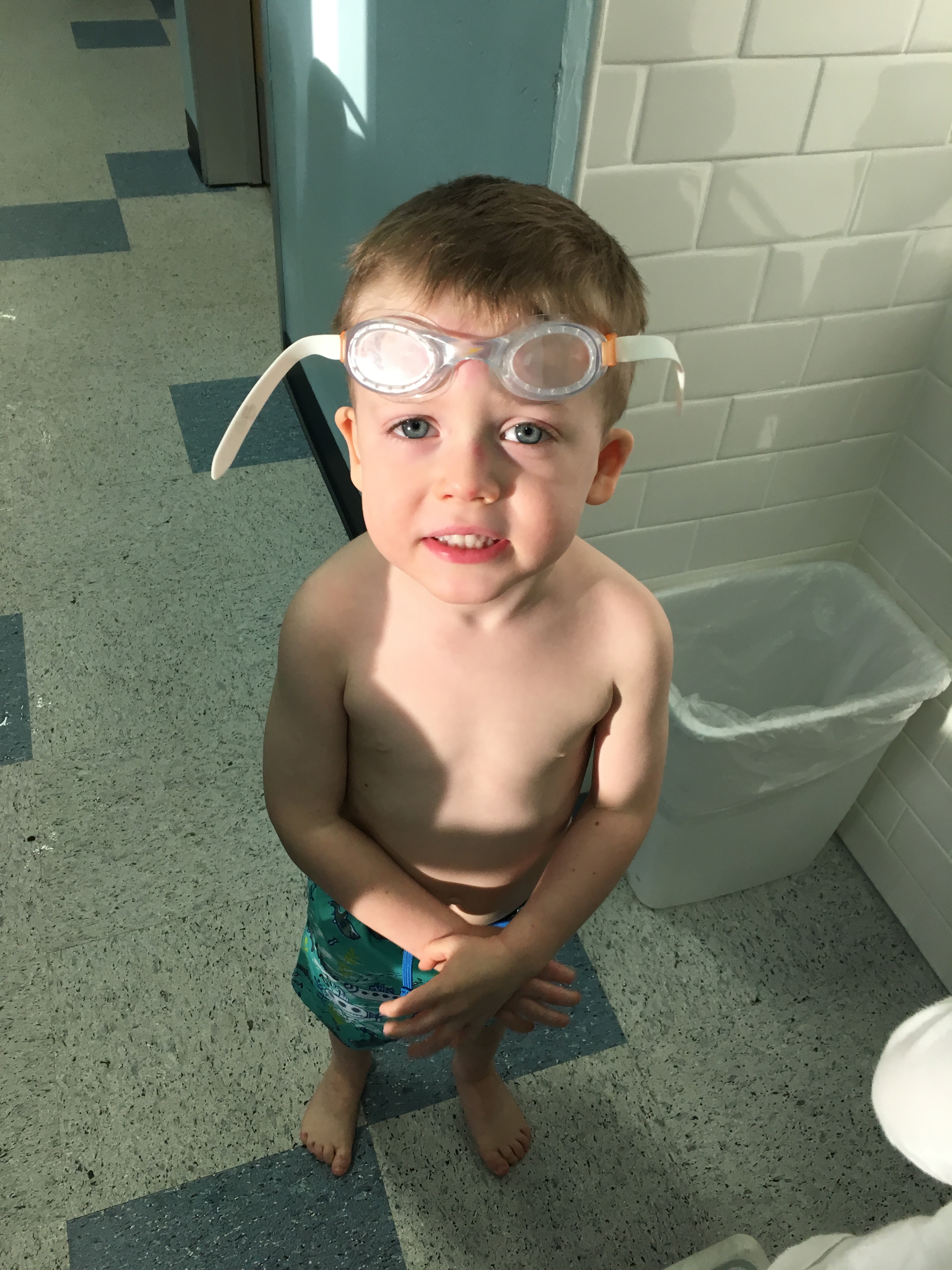 Heart melting.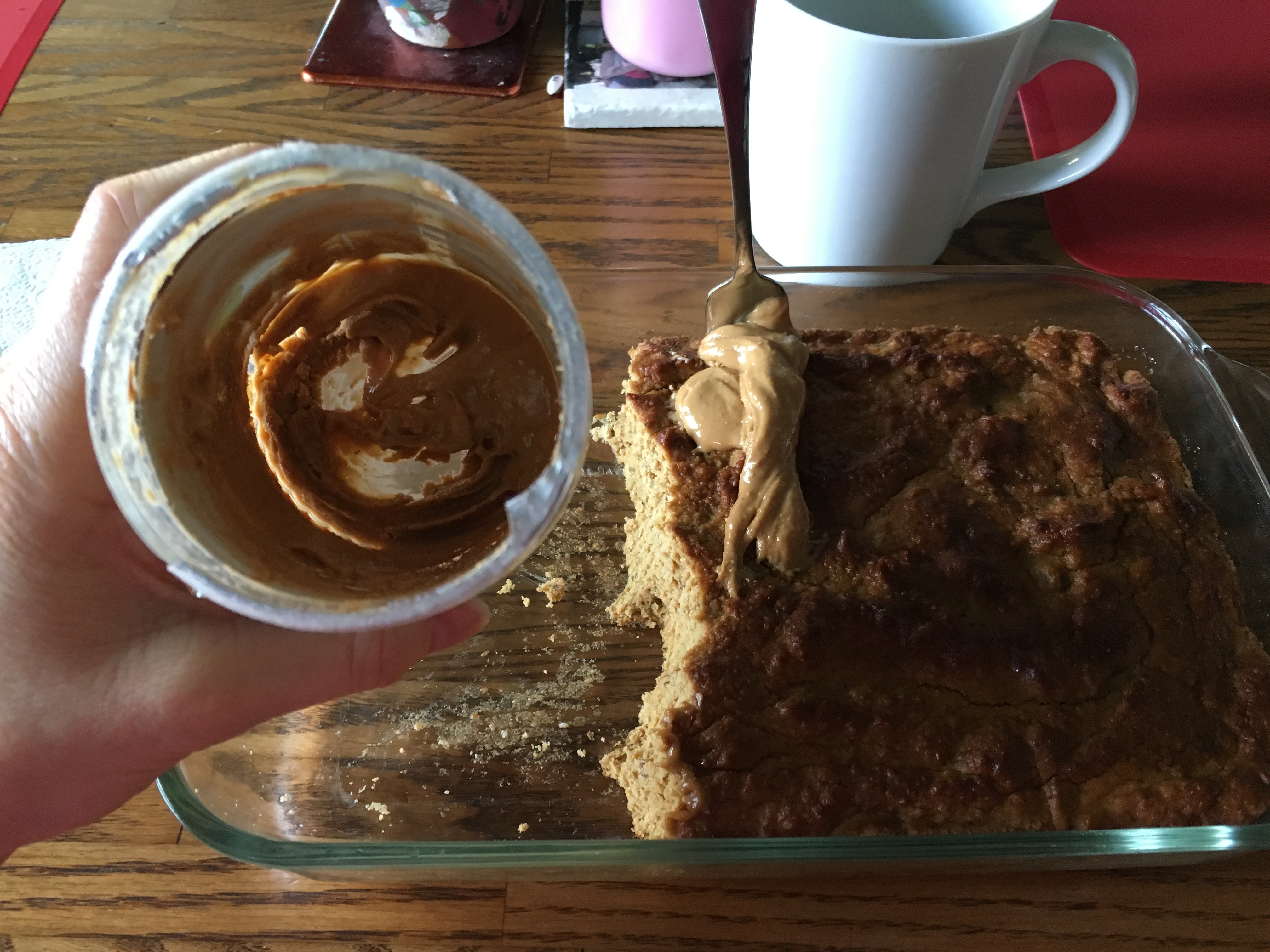 Same breakfast sitch the next day.
The workout front was way different though because moonie (the name of his alarm clock) went off at 4:30!  What the what!?!  It has never malfunctioned before so imagine my confusion when he jumped into the bed with me in the wee early hours of the morning. He told me moonie turned green and I was groggily like "whaaaaa??"  Sure enough, I went in his room a bit later to find a yellow (what setting is that??) clock!  Seriously, what?!  I let him stay in bed with me but it became pretty clear that he was not going back to sleep so I quickly ran my options through my head…(1) do I take them on a run with me? could we make it back and ready in time for school?  is it too cold?  too dark?  (2) do I attempt to work out in the garage with him?  should I put him back to sleep? is he going to crash if he stays up from now until nap time?
In the end I decided to ask him.  He said he wanted to read while I worked out in the garage so I changed into exercise clothes, grabbed the monitor, and told him I'd be back in a bit.  I watched them both on the monitor as I put in 25 minutes of my own made up routine with weights and cardio intervals, and when I returned upstairs and asked him how many books he read he said two.  He was in the same spot as when I left him and had clearly poured over the pages of two books very intensely…honestly, he's the sweetest thing ever.  V ended up sleeping in until 7:30 so P and I read a bunch more books before, during, and after my showering and our both getting dressed.
Just after V got up, we facetimed with Kyle to wish him a happy Valentine's Day. He surprised me and the kids with hidden presents, including this hat for V.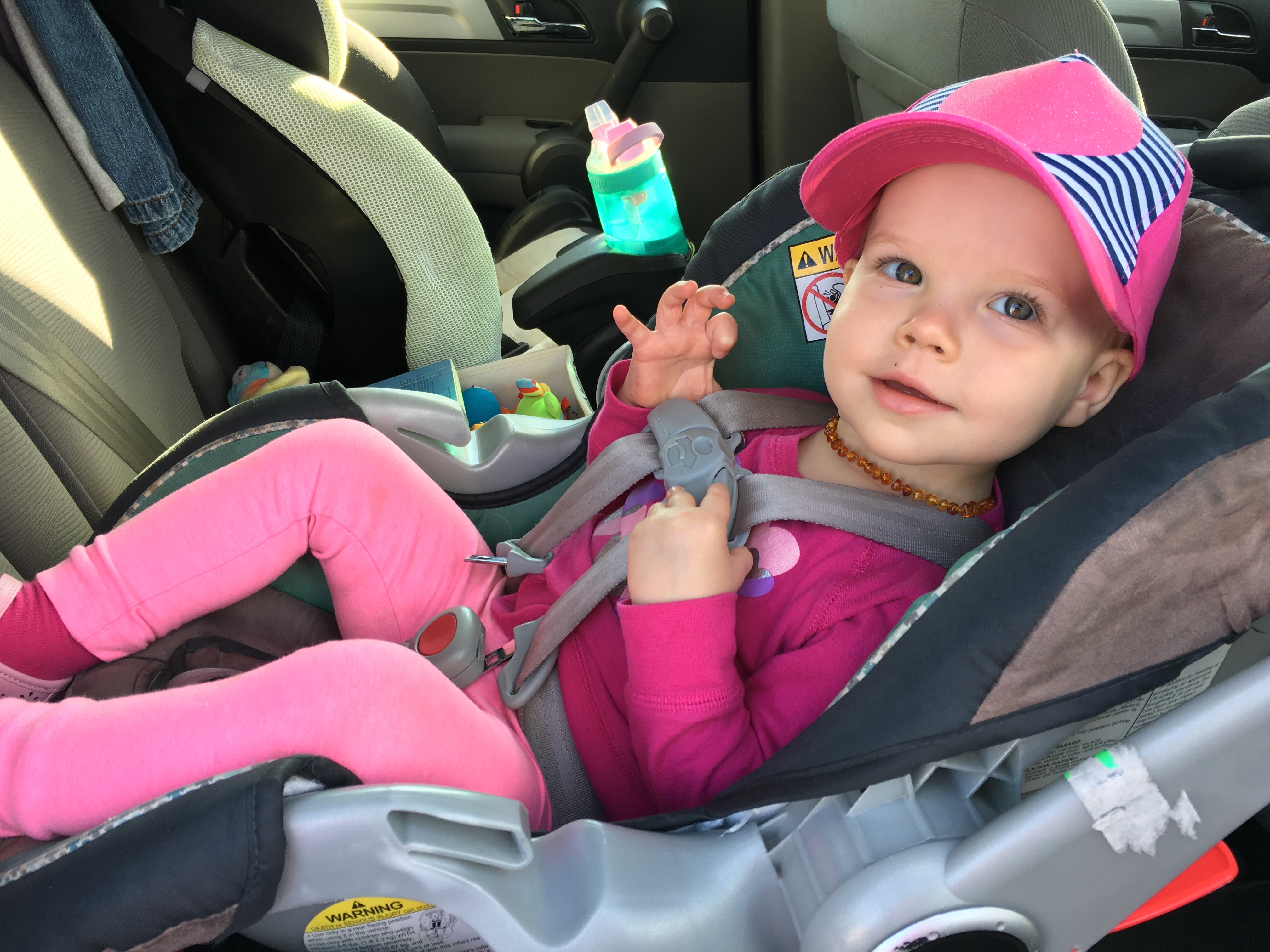 Is she not the cutest little pink thing you've ever seen?  He also got stickers and pens for the wee ones.  And since we were all up so dang early, we had time to do arts and crafts both before AND after breakfast before loading up to drop P off at school.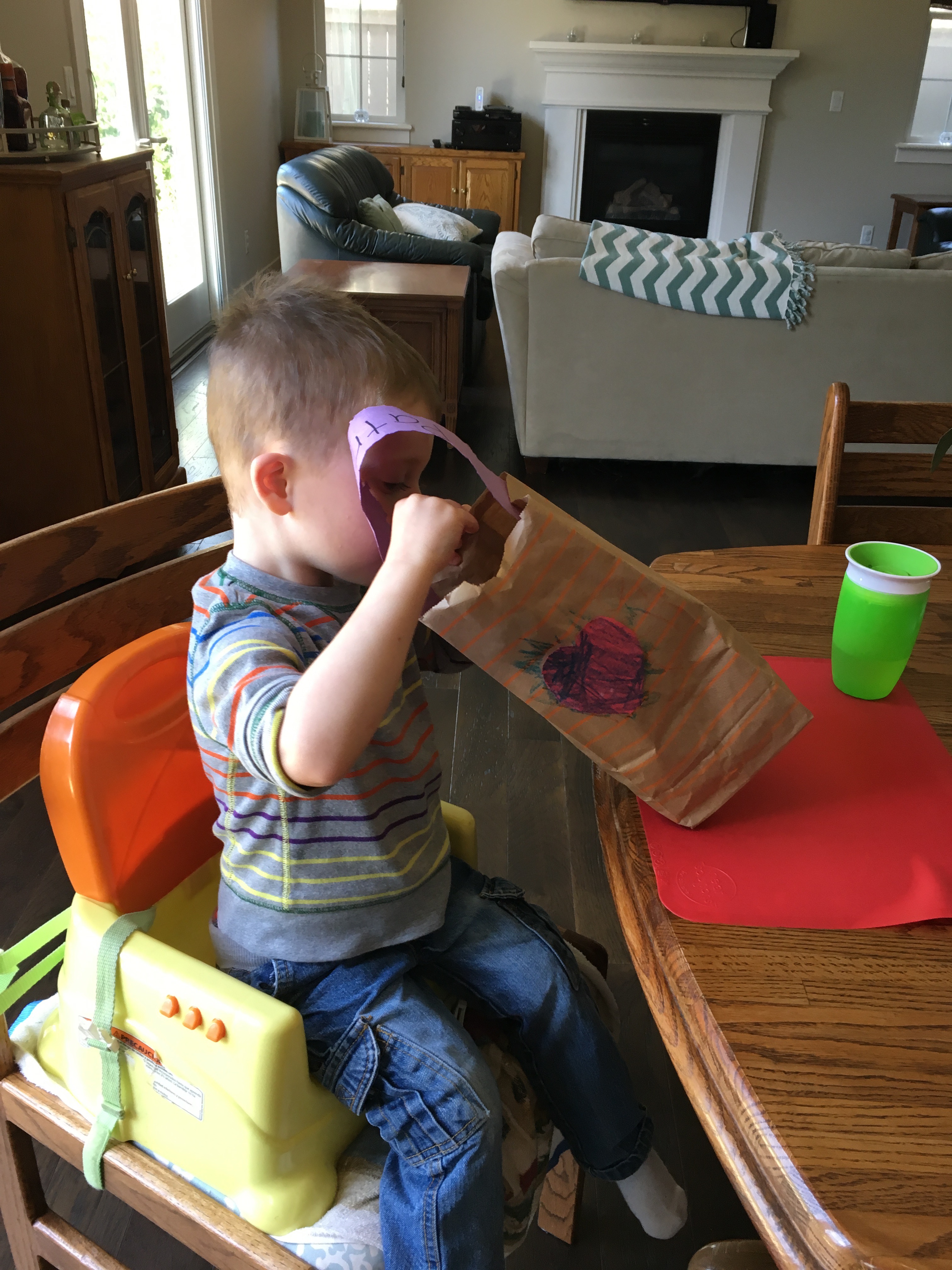 OMG he was thrilled to no end with the Valentine's card opening.  She was too since he told her she could have the candy that wasn't safe for him.  Isn't he a gem?
He wanted to go through them as soon as he got home, but I made him eat lunch first because I knew it would make him eat faster that way.  He told me to look up which things are safe for him and let him know.  I'm sure he has already forgotten about it (same thing happens with the candy he gets from other holidays/treats) but I maintained that I'd check into everything nonetheless.  I know dum dums are safe and I saw a few of those in there so at least he can have those. BTW, P got into the OIT allergy trial at the Columbia Asthma and Allergy clinic in Fremont and starts in March!! For all the new allergy parents who keep finding my site and wanting more backstory, here is a link to every allergy post on my blog.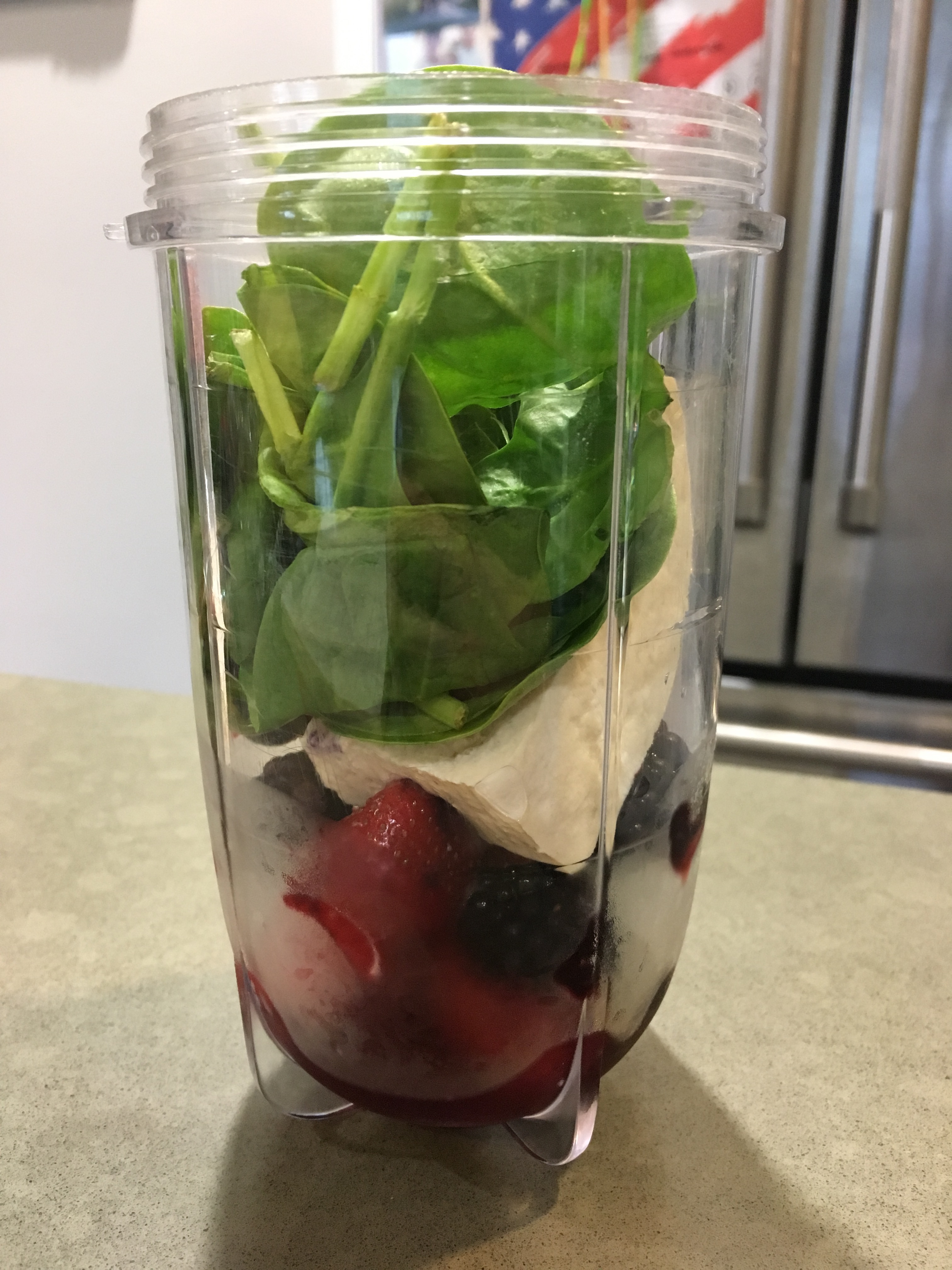 Kid lunch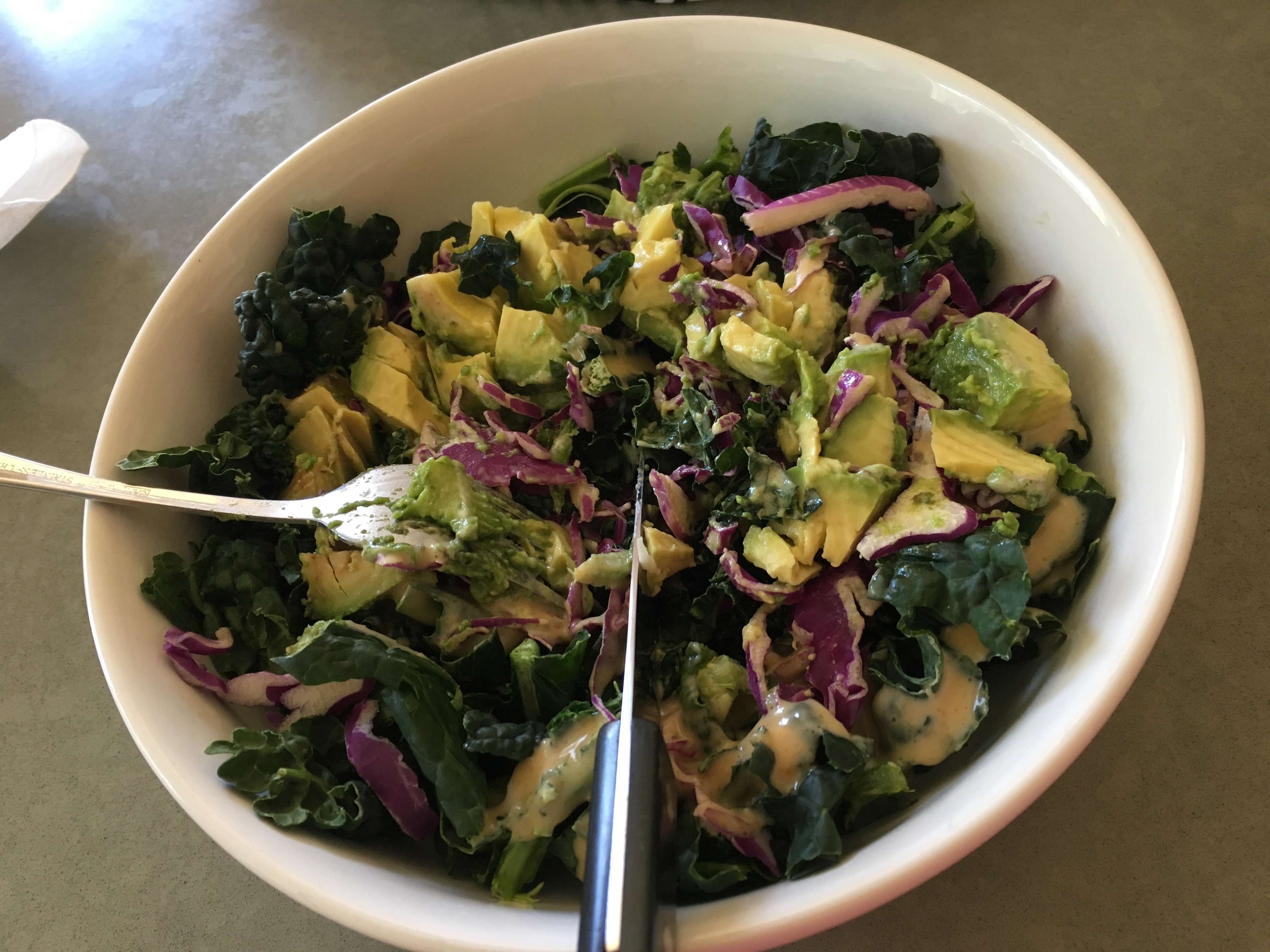 Mama lunch
Their smoothies had spinach, tofu, berries, and almond milk.  I have resisted getting the frozen organic mixed berries from Costco every time I go because the bag is so big, it's annoying how much space in the freezer it takes up.  But lately I've been eating out of the freezer so much that we have more room and it's more organized so I decided to go for it.  Combined with the massie amount of organic tofu I got, I'd say we are good on smoothie ingreds for a few months. 😉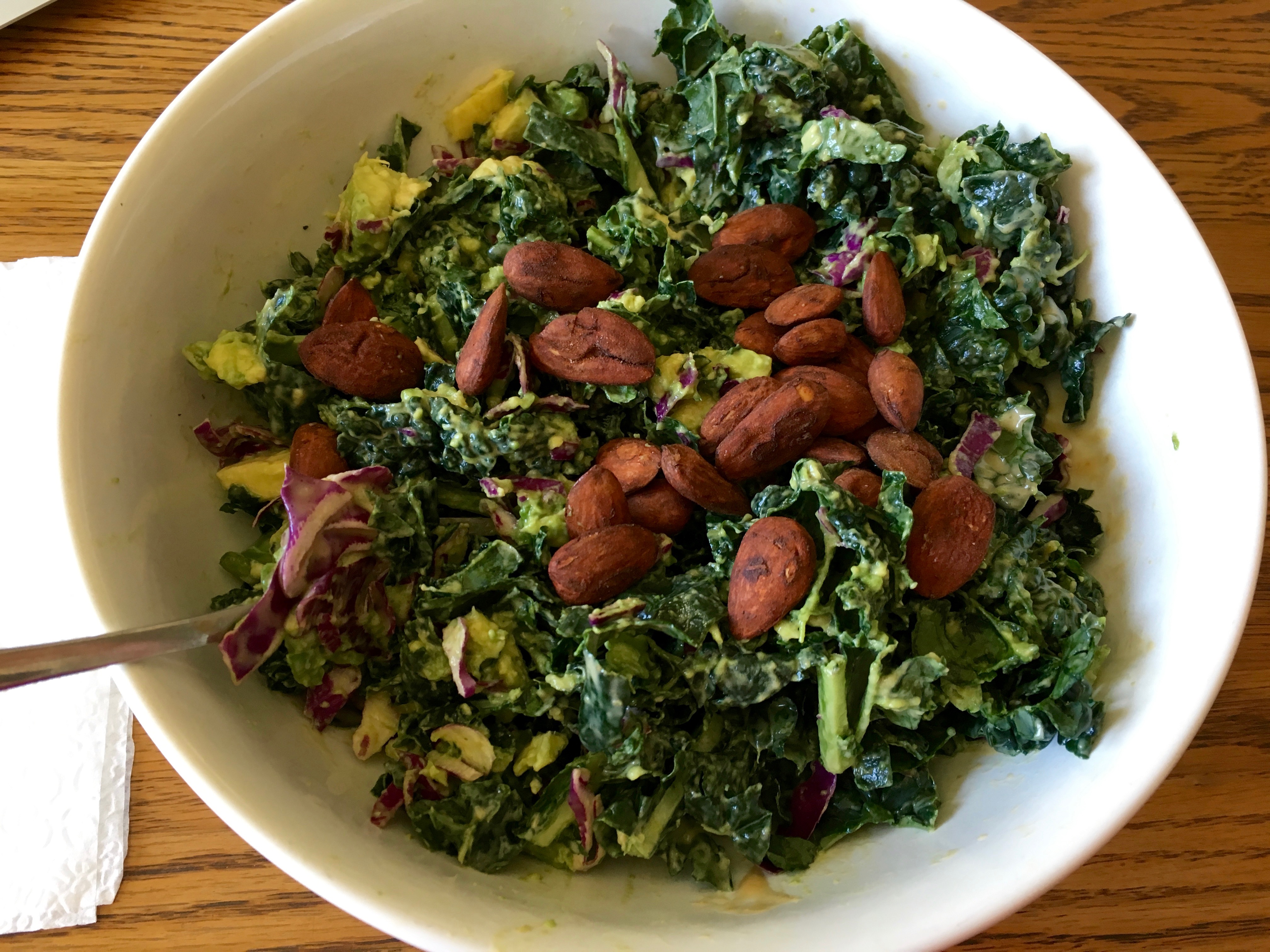 My lunch was a comb of greens (kale and purple cabbage) with miso dressing, avocado, and tamari almonds.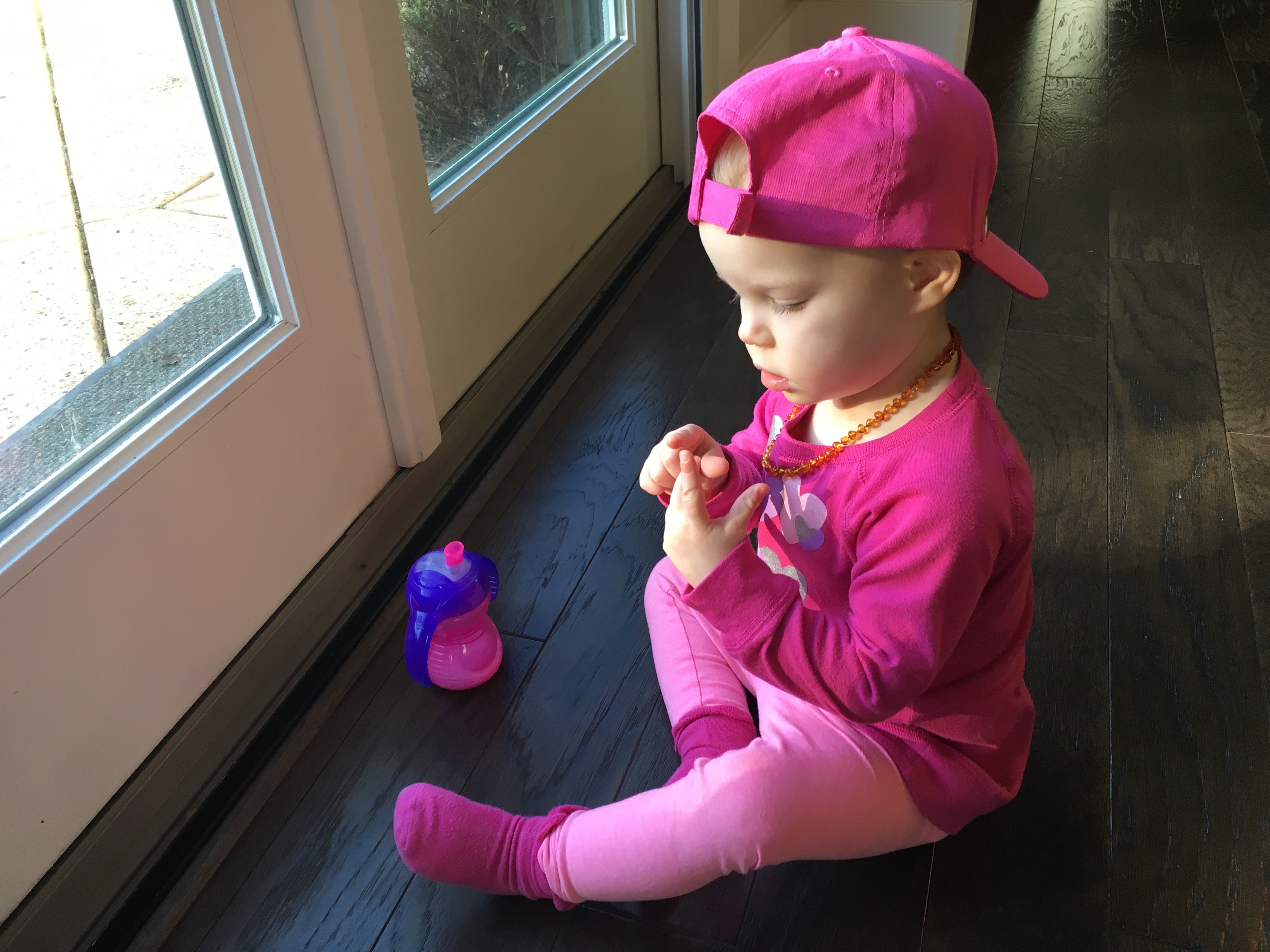 Itsey bitsey spider.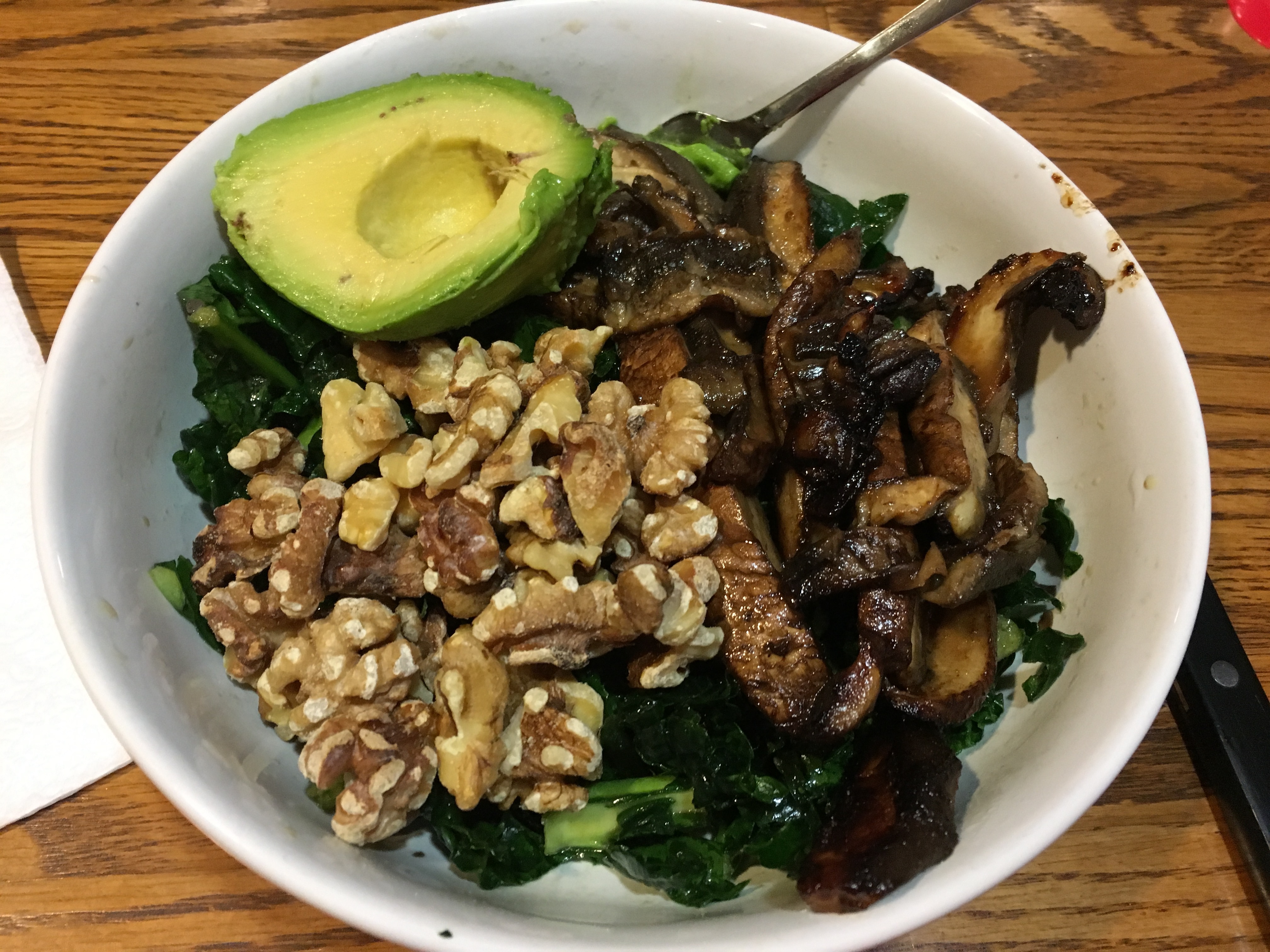 For dinner I made Angela's portobello mushroom salad with balsamic dressing.  I omitted the red onions.  I think the recipe is meant for more than one person but I ate it all myself, including the 3/4 cup of dressing.  To be fair, I marinated the mushrooms in half of it, and then cooked them in it, like the recipe says.  I have been eyeing this recipe, but Kyle doesn't like portobello mushrooms, so I knew I had to make it while he was out of town.  Rather than grill them, I sliced them and sautéed them, until they were super tender.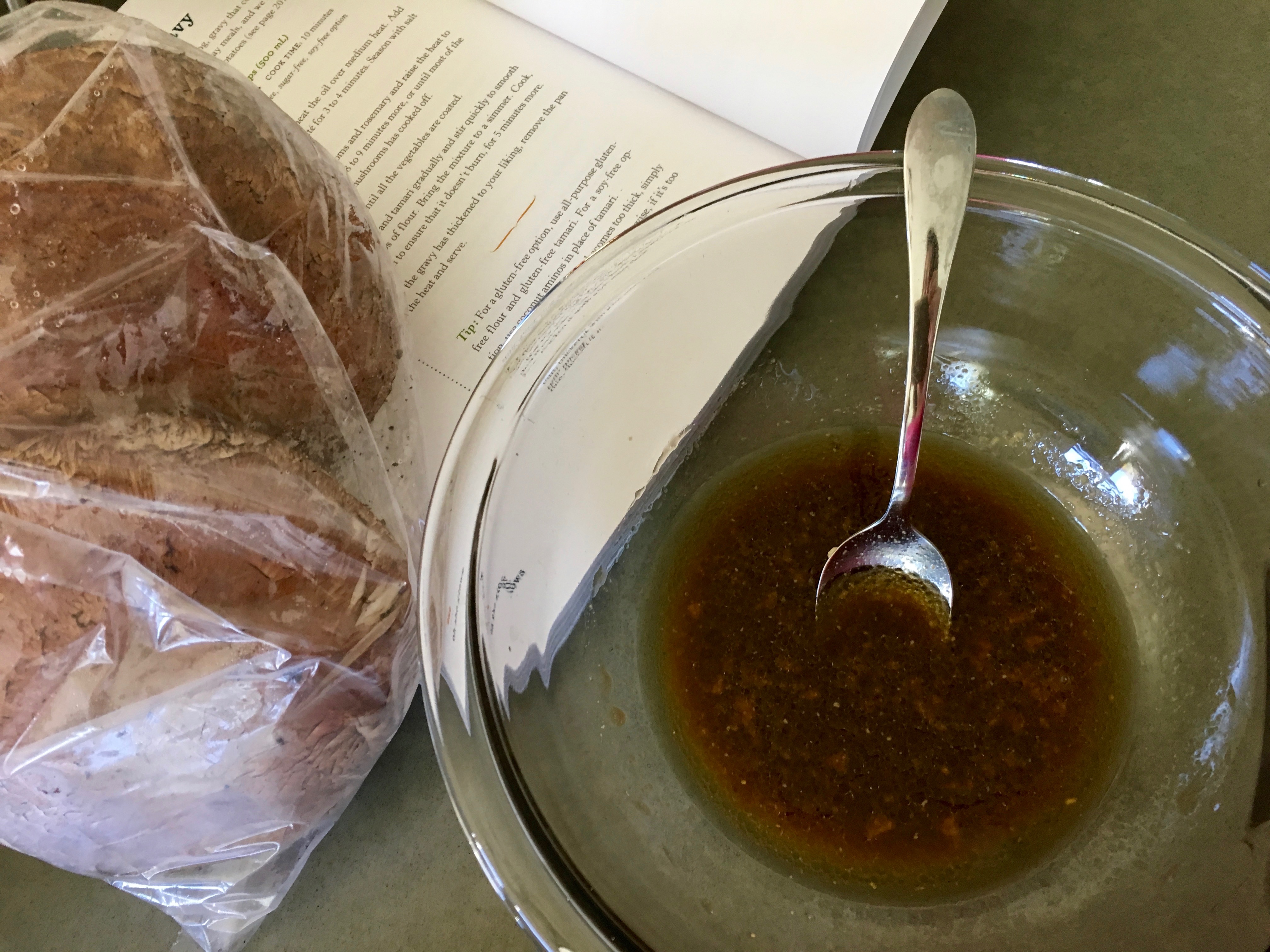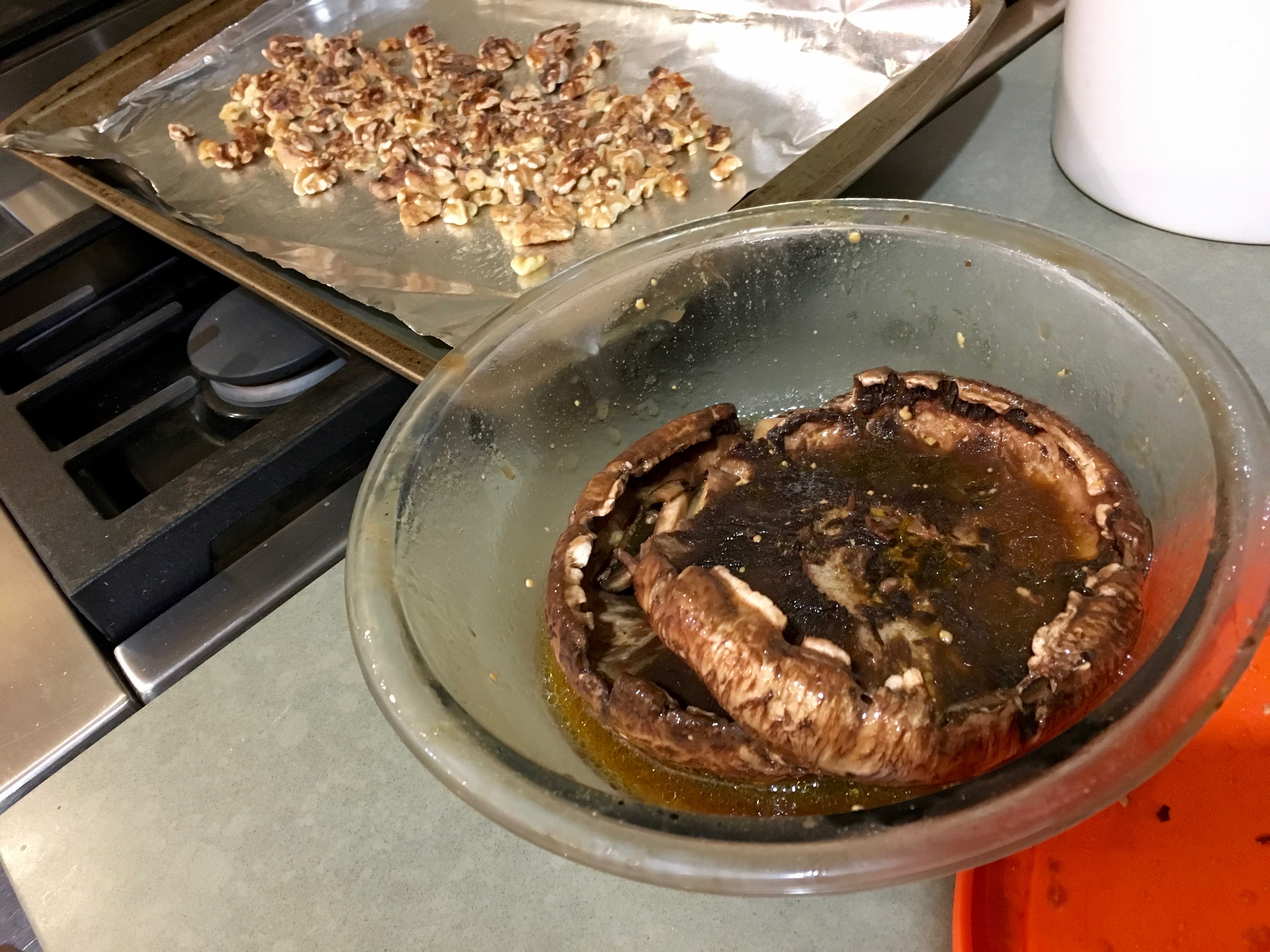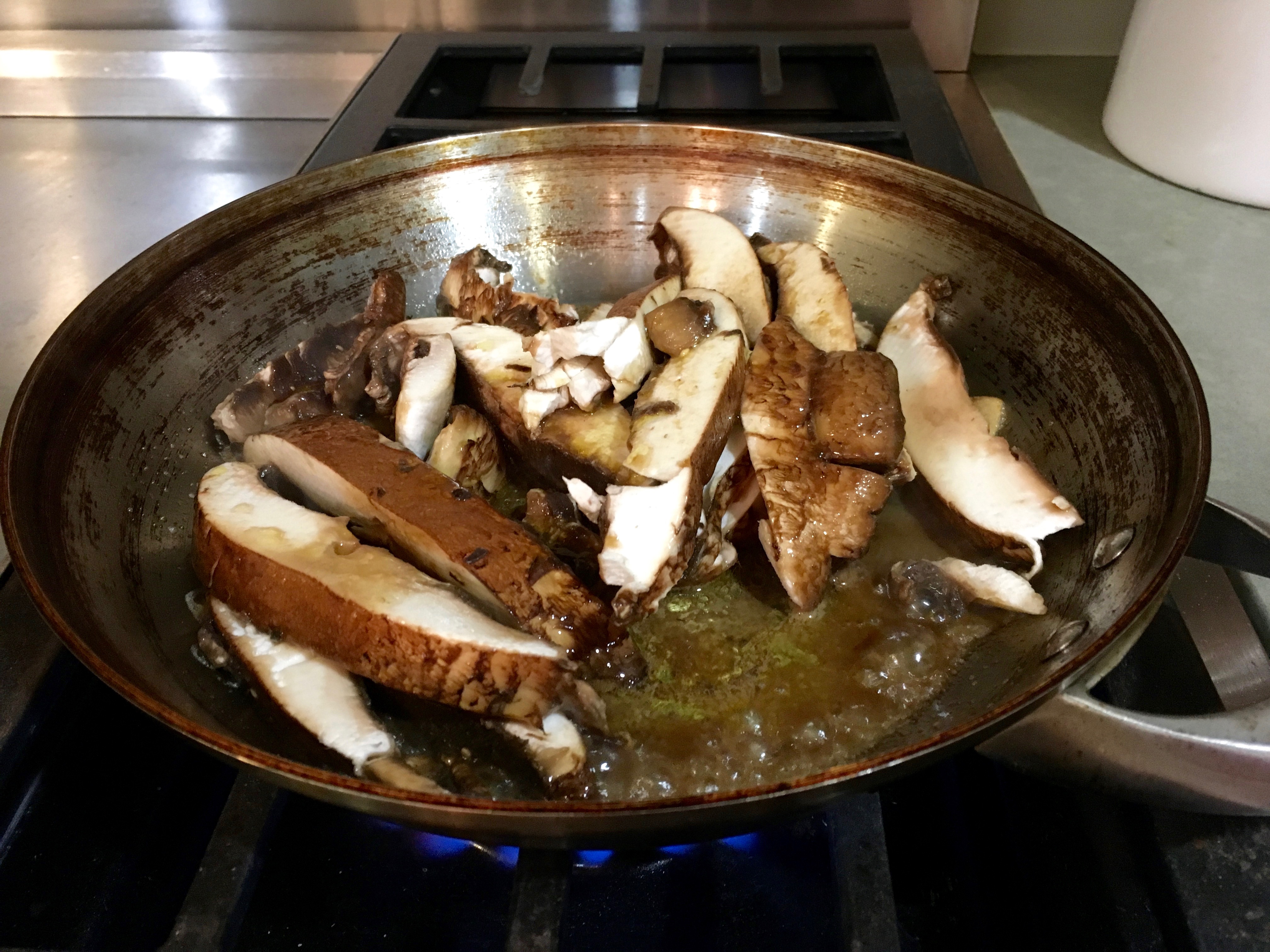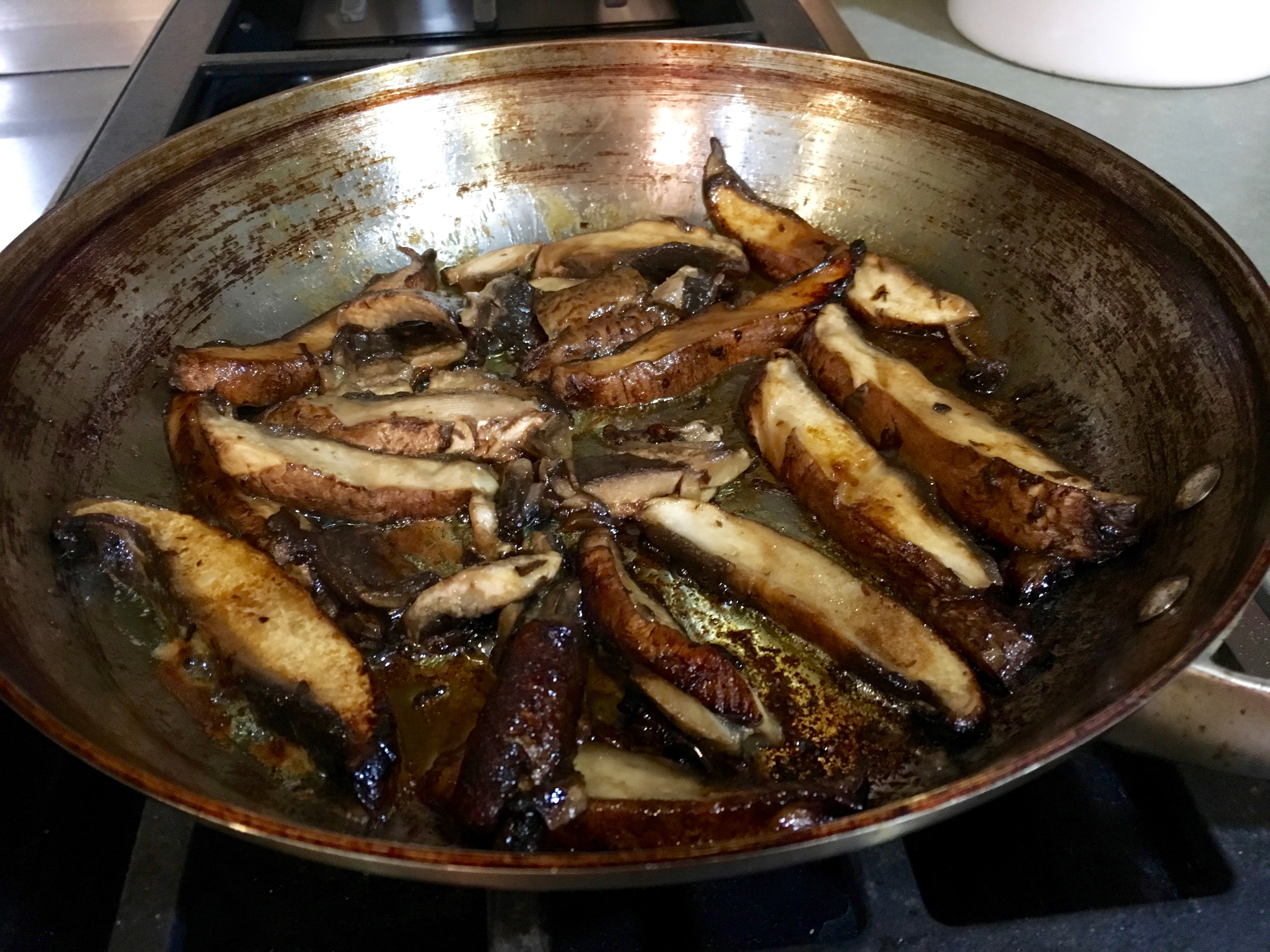 The kids had leftover tacos, which they devoured after having NO afternoon snack.  Something has been up with their appetites during this cold.  They even refused their vitamin, which they both LOVE.  Currently enjoying this one, but I have no real preference so long as it isn't filled with nasty stuff and has vitamin D in it.  We previously used this one (which is slightly cheaper and sugar free), but ran out before I could reorder from amazon.  The Honest Co. ones we found at Target.  I'm going off on way too many tangents.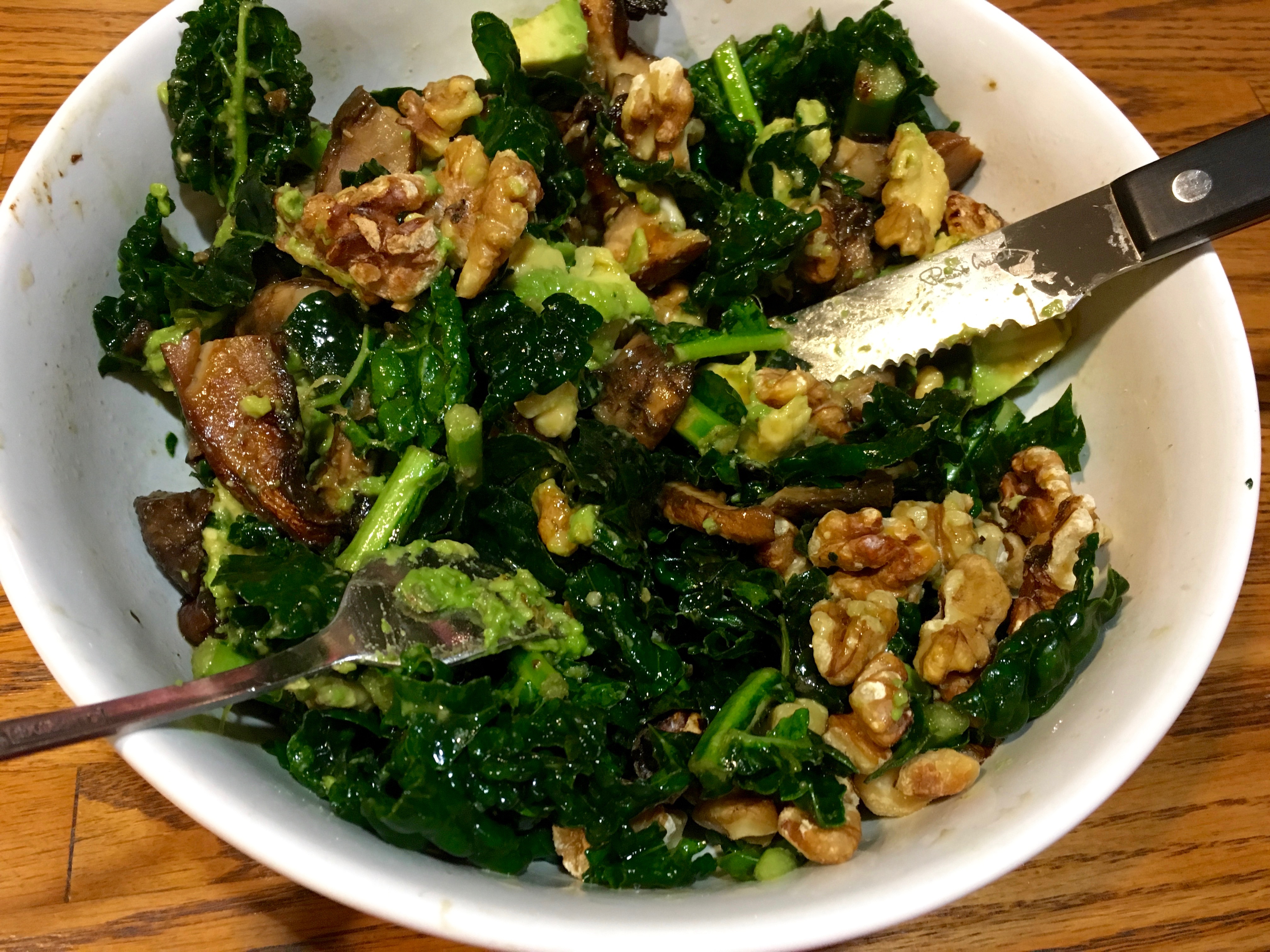 Dinner was fab, dessert was better.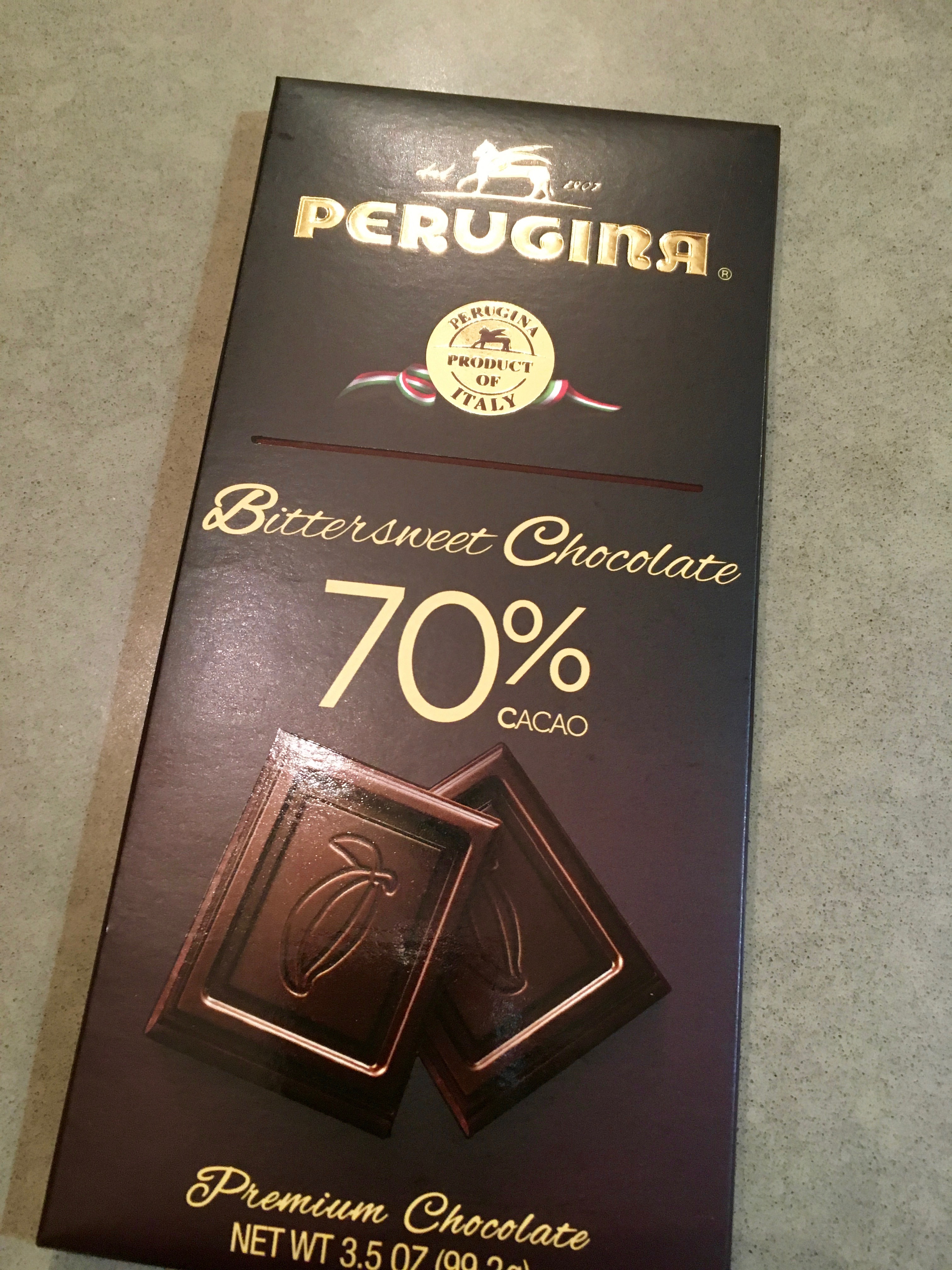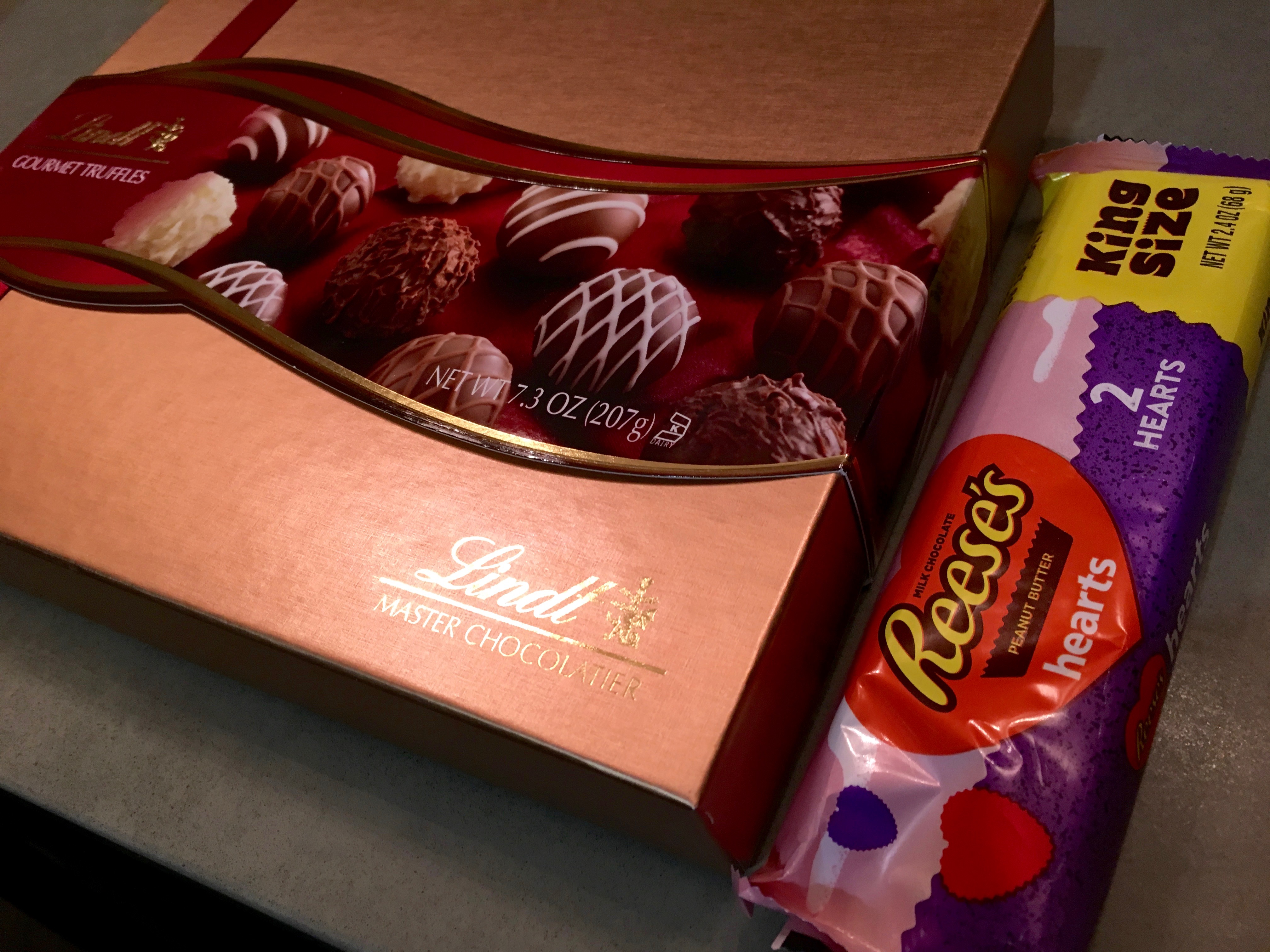 Look at this V day love <3  You know I went to town on this day of all days.  I broke my rule (again, oops!) and went back for more.  You guys have to hold me accountable.
The chocolate on the left is from my bestie (aka sister wife) who knows my sweet tooth ways, obviously, and had never tried this brand before.  I'd never even heard of it either.  I love new sweets.  Anyone tried Perugina??  I popped open the goodies from my husband first. 😉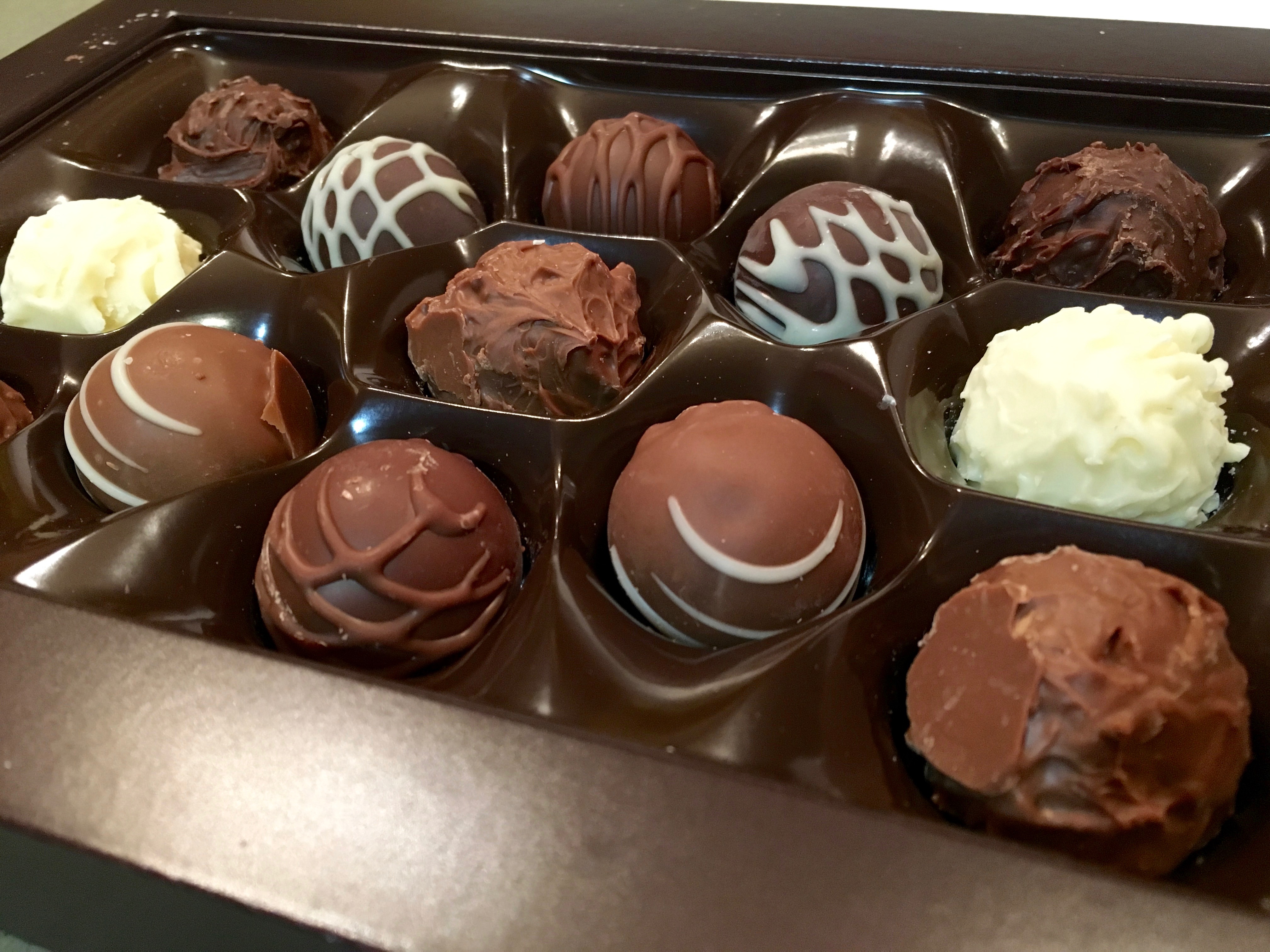 Ohhh buddy.  As a Lindt newbie this was most exciting.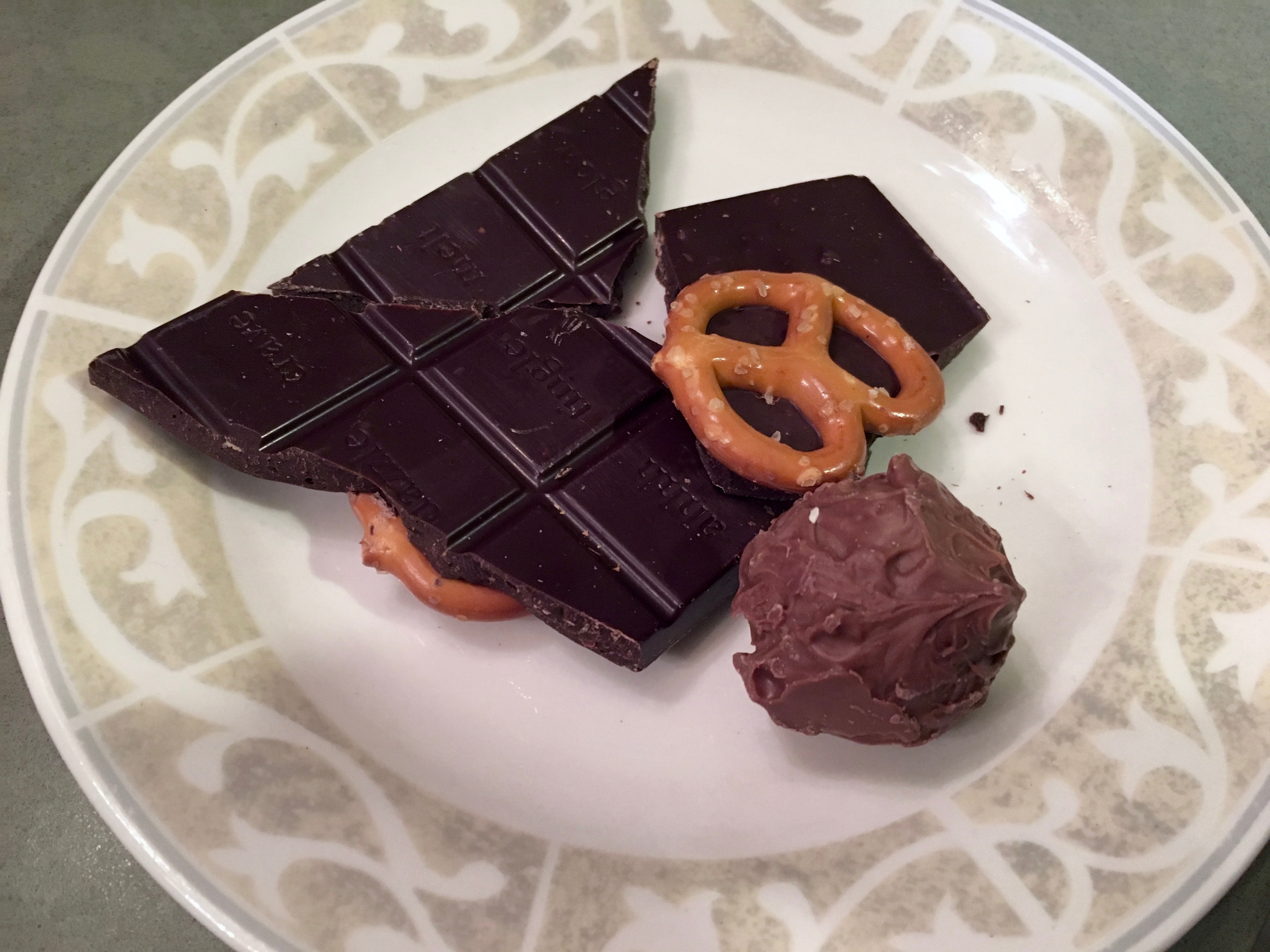 The truffle was sooo rich so I got some candied ginger to eat with them.  BEST COMBO!  I will now be eating them like that forevermore.  I haven't done the candied ginger/dark chocolate dance in a long time, now that I think about it.  Glad this reminded me of that former fave.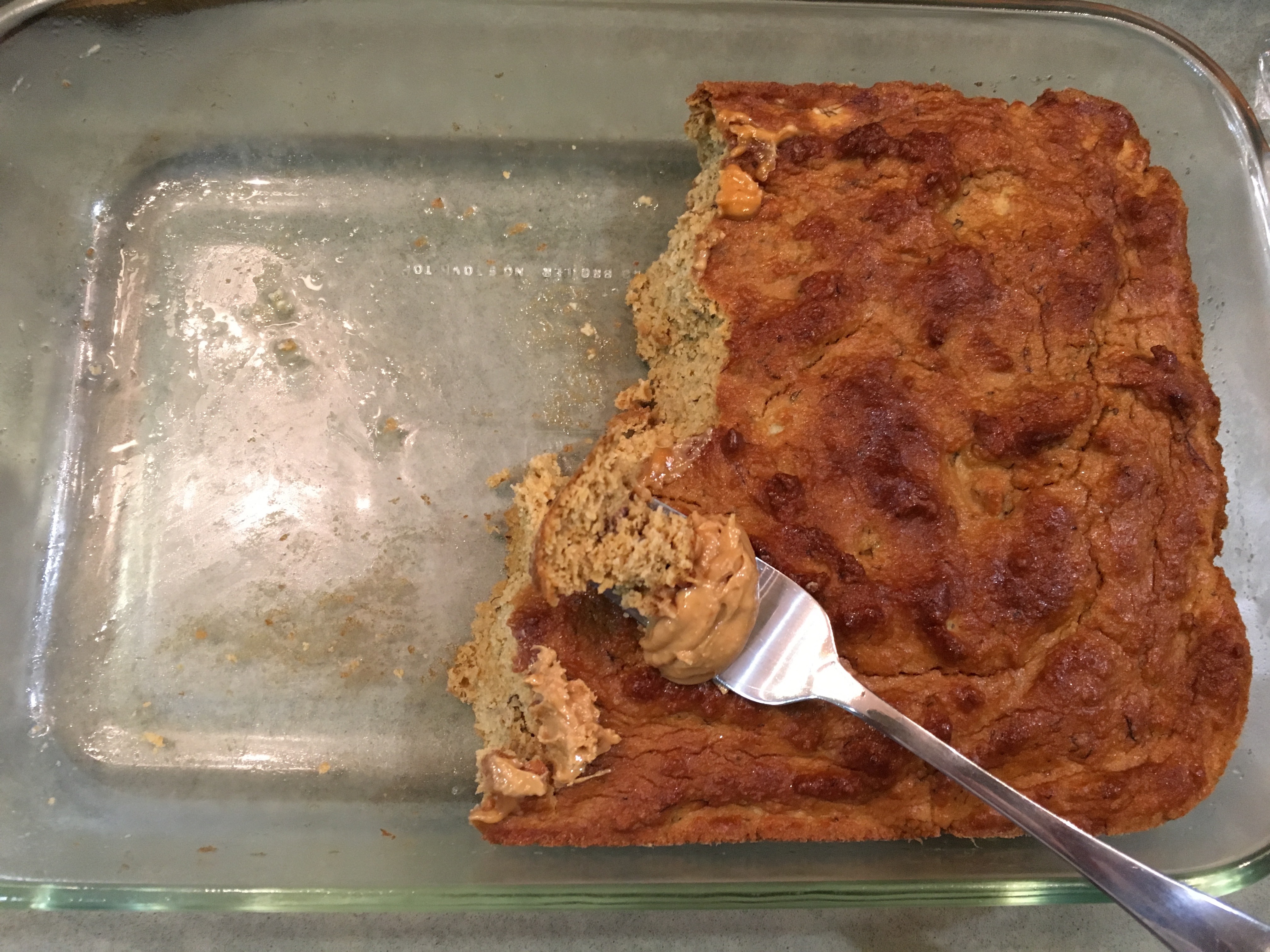 At least Wednesday morning didn't start at 4:30 am, but I did wake up to both kids coughing long before my alarm went off to work out (booo).  I tried to quickly squeeze in some core work in the garage but P got tangled in his blanket and was calling for me after only 15 minutes, so I gave up. In the back of my mind I knew I had another shot at exercise because we stopped doing swimming with Valley girl which leaves my Wednesdays open after dropping P off at school.  My friend has been trying to get me to come to stroller strides with her, but I have a hard time justifying paying money to workout.  The other thing that prevents me from working out after his drop off is that I really don't like exercising after eating.  Waiting til 9 am to eat breakfast is obviously not an option, I'd keel over by then, but because of my gut issues, I really have a hard time doing anything strenuous within a couple of hours of eating.  Our afternoon tennis sessions are the closest I can push it (provided I don't snack after lunch at all).  So those are some of the main reasons I just like to wake up and get it done.   It's also so nice to start the day off getting sweaty and helps keep me on the healthy path all day.  No matter what goes down with the kids or with life, I've gotten my "me" time in. SO ANYWAY.  Mentally I counted my morning stuff as half a workout and figured I could at least muster up another half in the form of a run later that morning, even if my stomach wasn't 100%.  So I got us all dressed and all that jazz and we went downstairs for breakfast and the day was so gloomy.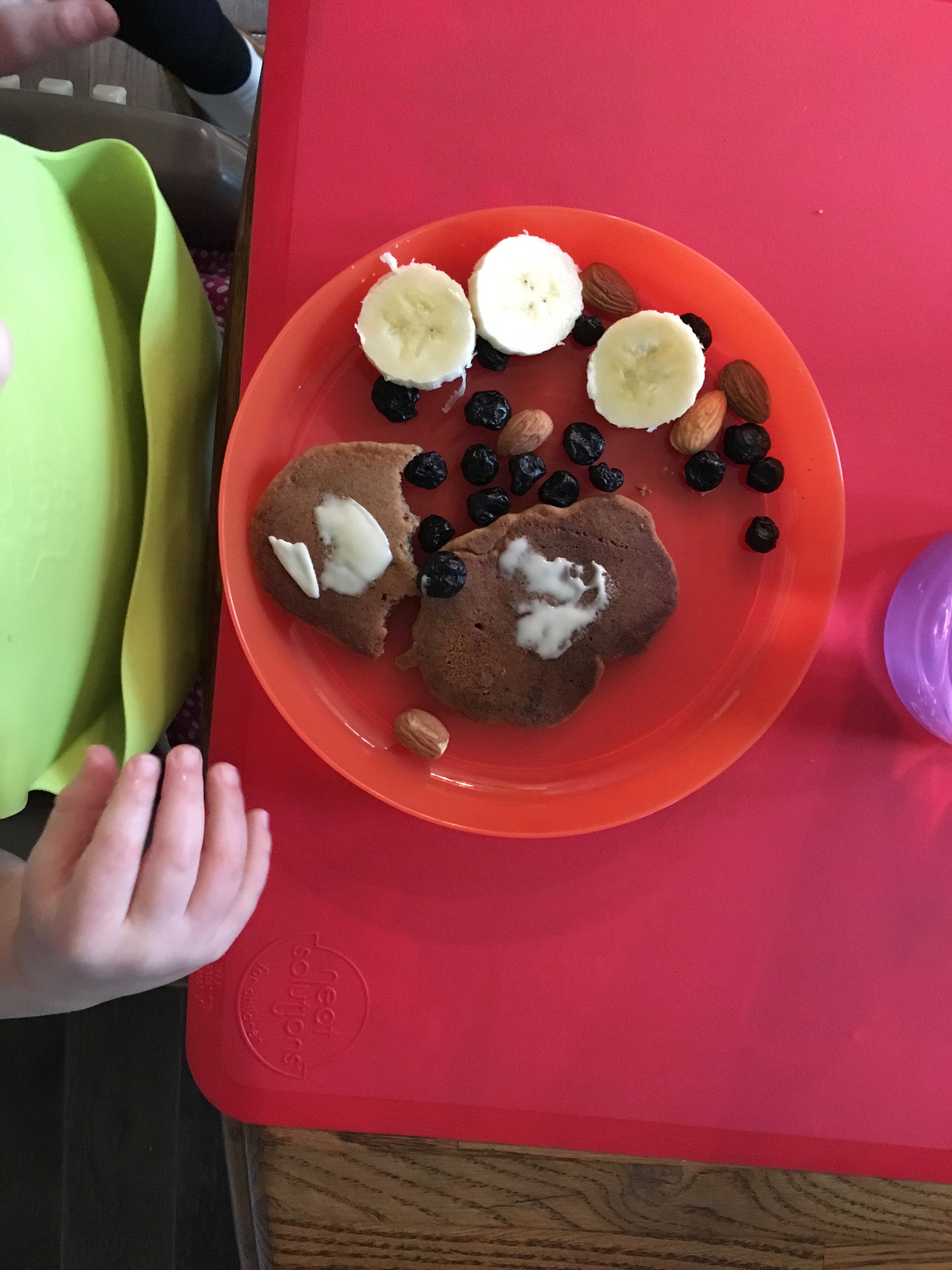 I almost scrapped my plan seeing the gray sky, but I stuck it out.  Dropped P off at school and drove to North Davis, parked the car, got V loaded in the BOB stroller and set off on a run.  It started drizzling just as I was parking (seriously?) so I was about to call it off, but it was only a 2 minute long sprinkle.  I forgot headphones so I made V listen to NPR with me, which I'm sure she was thrilled about. It was a quick 20 minute jog, but I was happy to get anything in.  The start was blah thanks to my banana breakfast sitting like a brick in my stomach, but I wasn't pushing myself to go too fast, so it was alright.  Whatever.  A workout is a workout!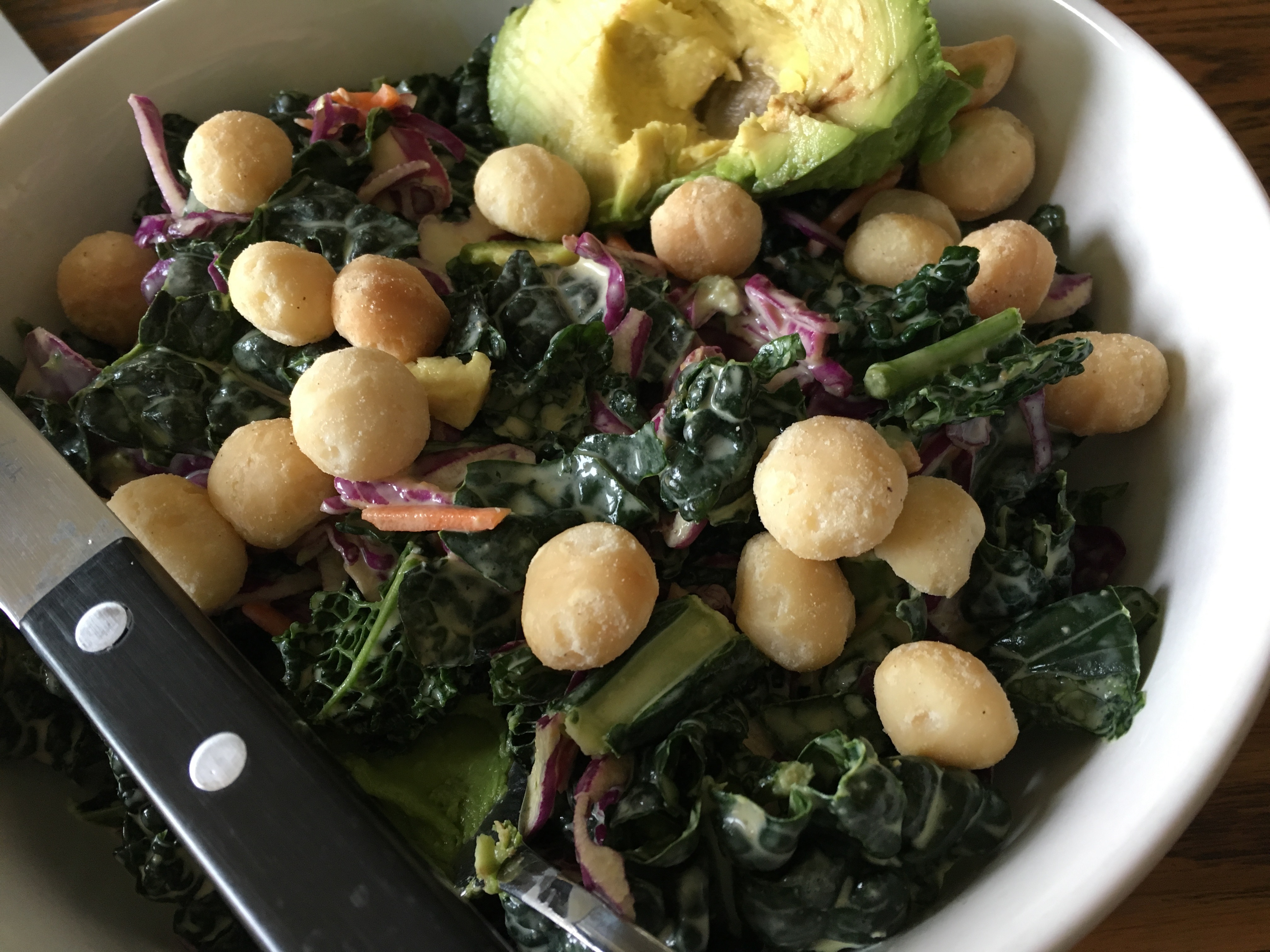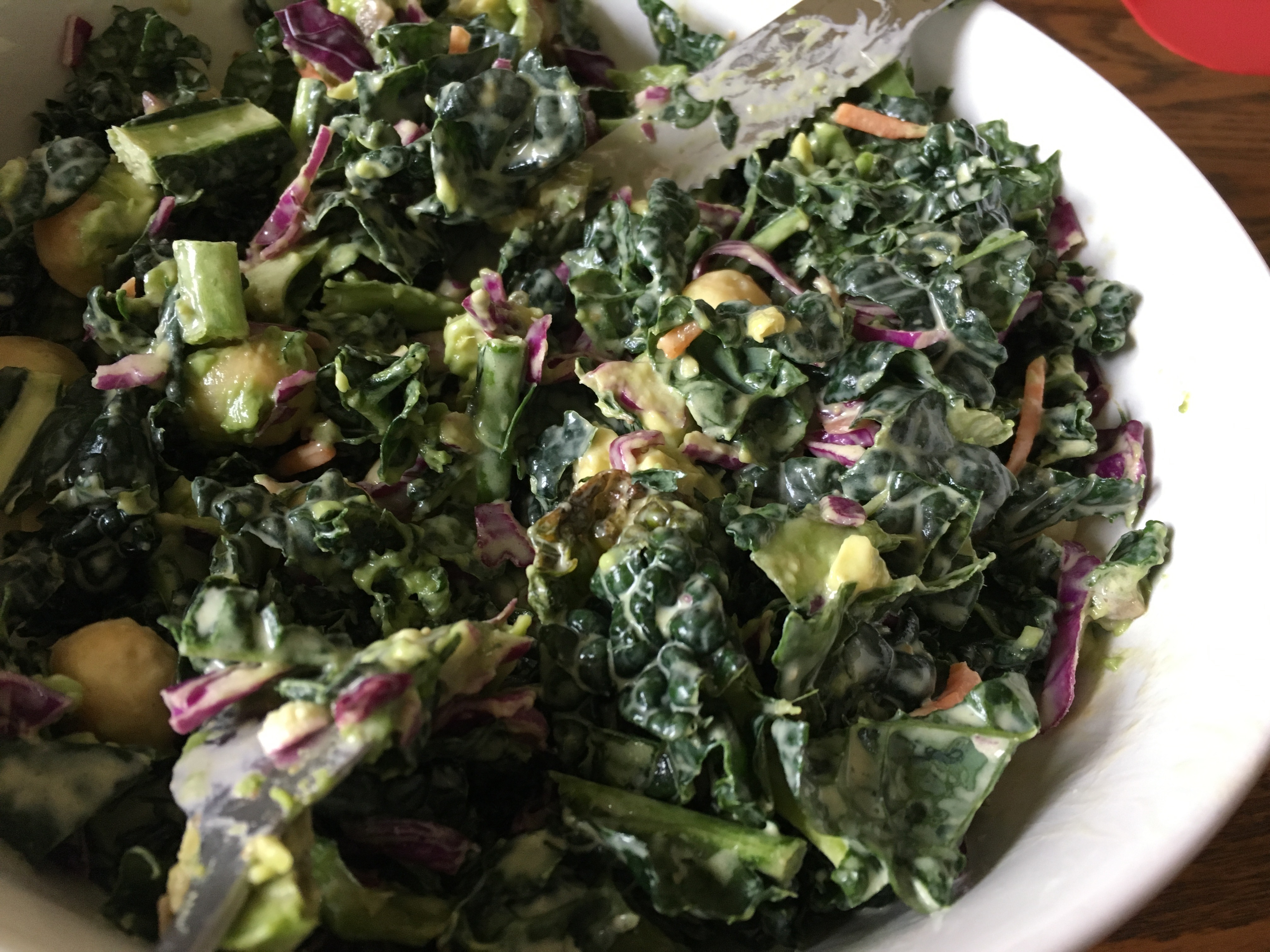 Lunch salad like yesterday's, but with mac nuts instead.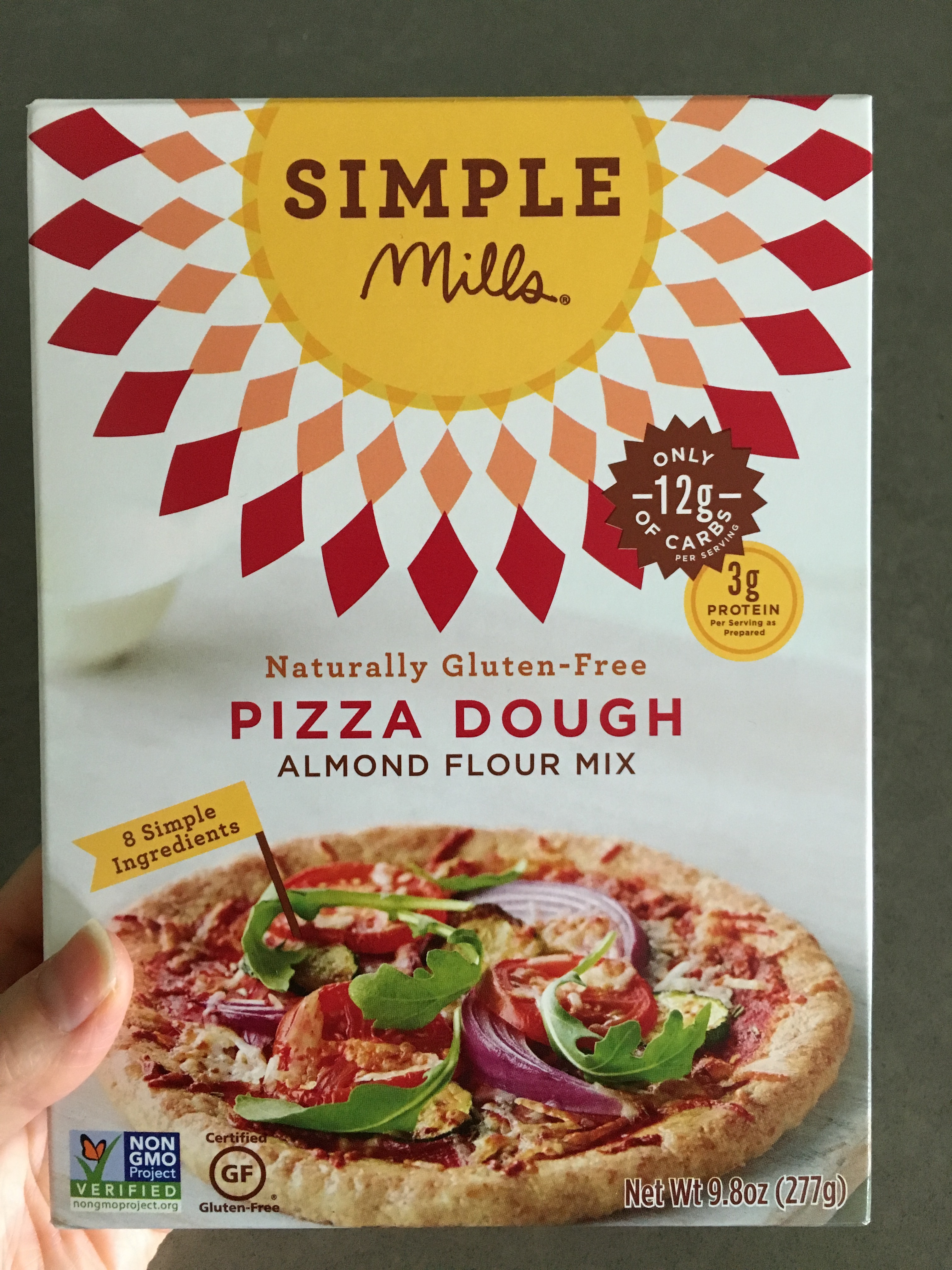 I used the Simple Mills pizza crust mix for dinner and it was SO FREAKIN AMAZING.  I will be buying these in bulk from now on and eating pizza once a week until the end of time.  Not even joking, you guys, get this asap.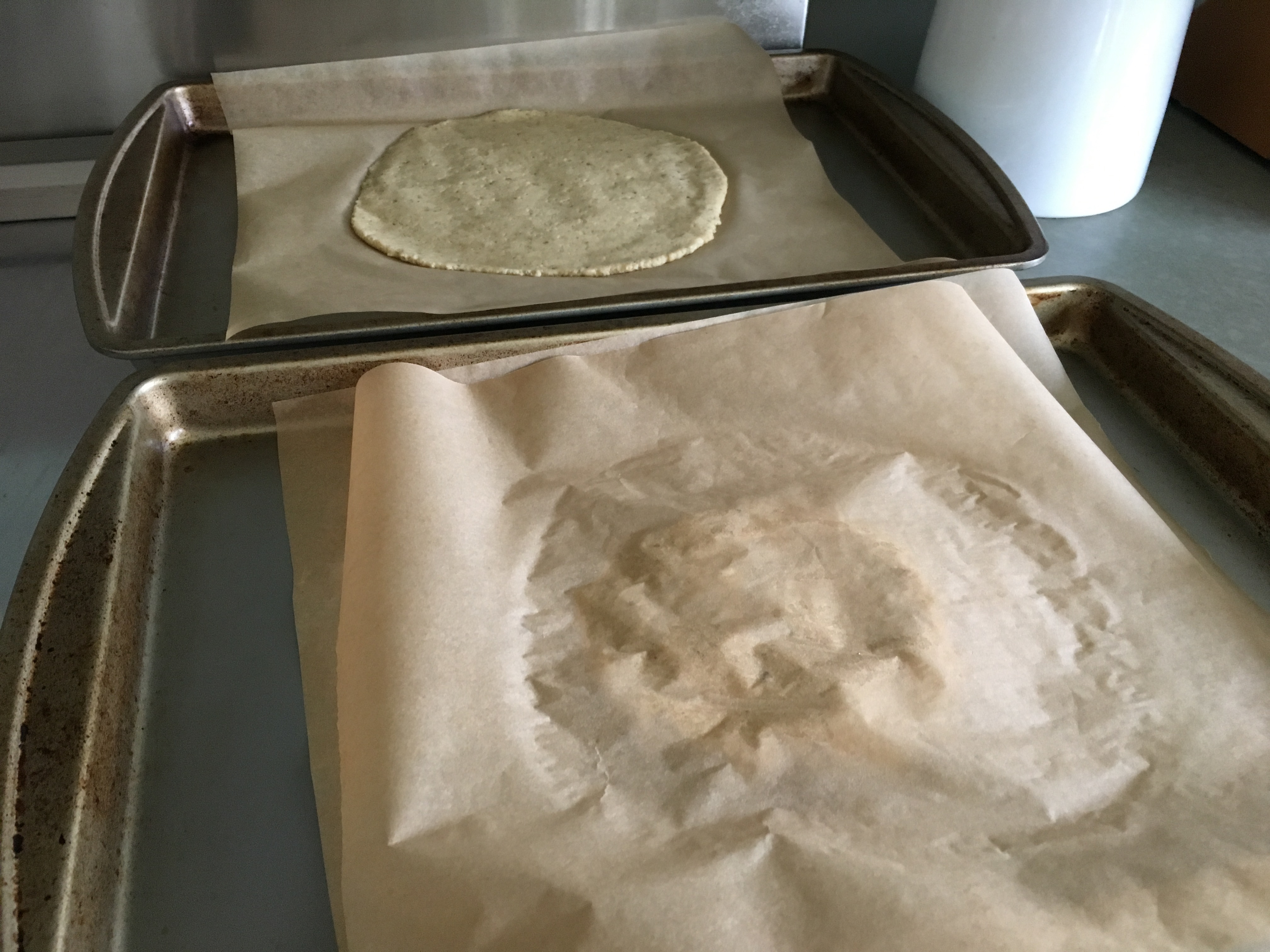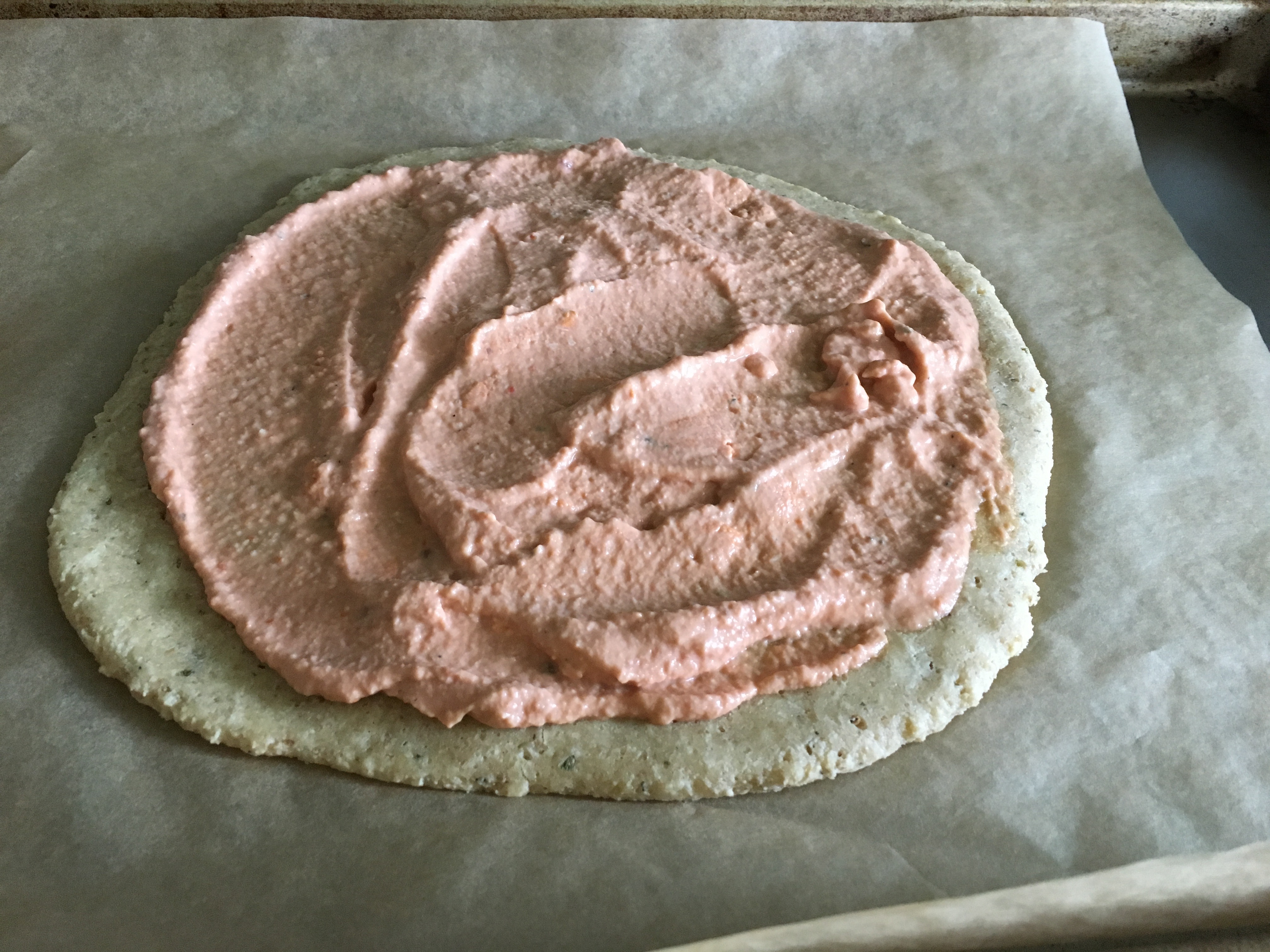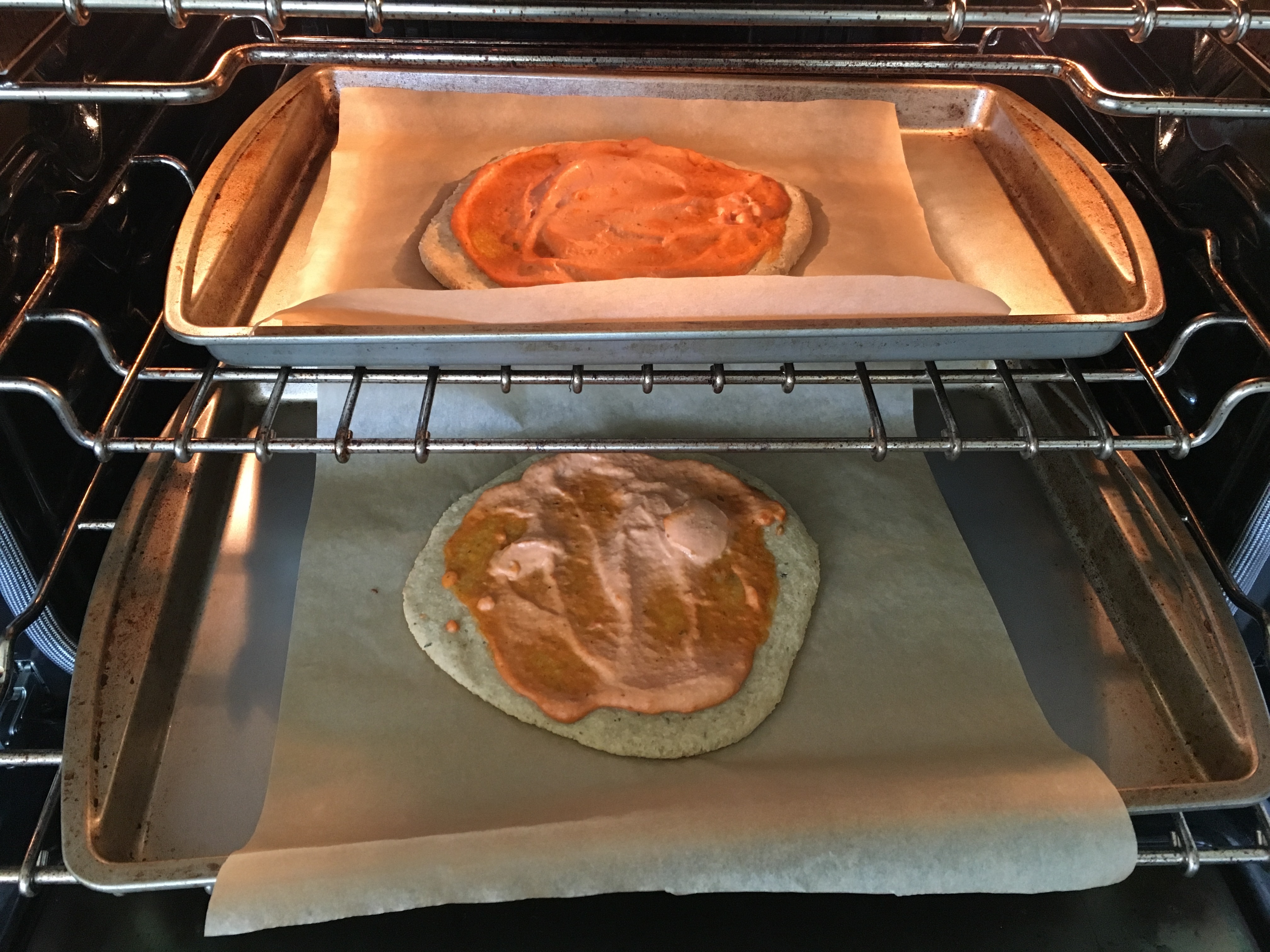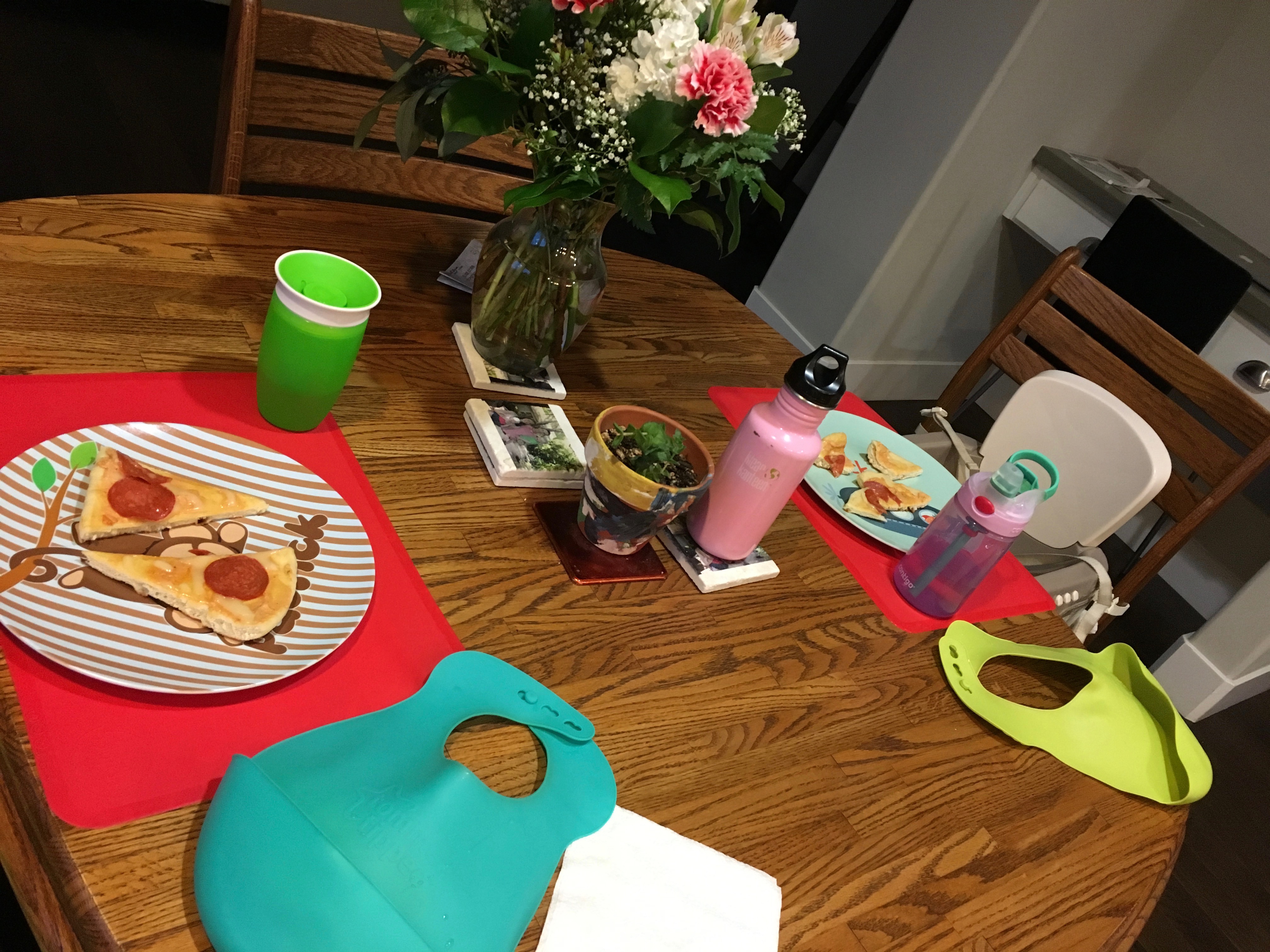 Each box makes two 8″ crusts.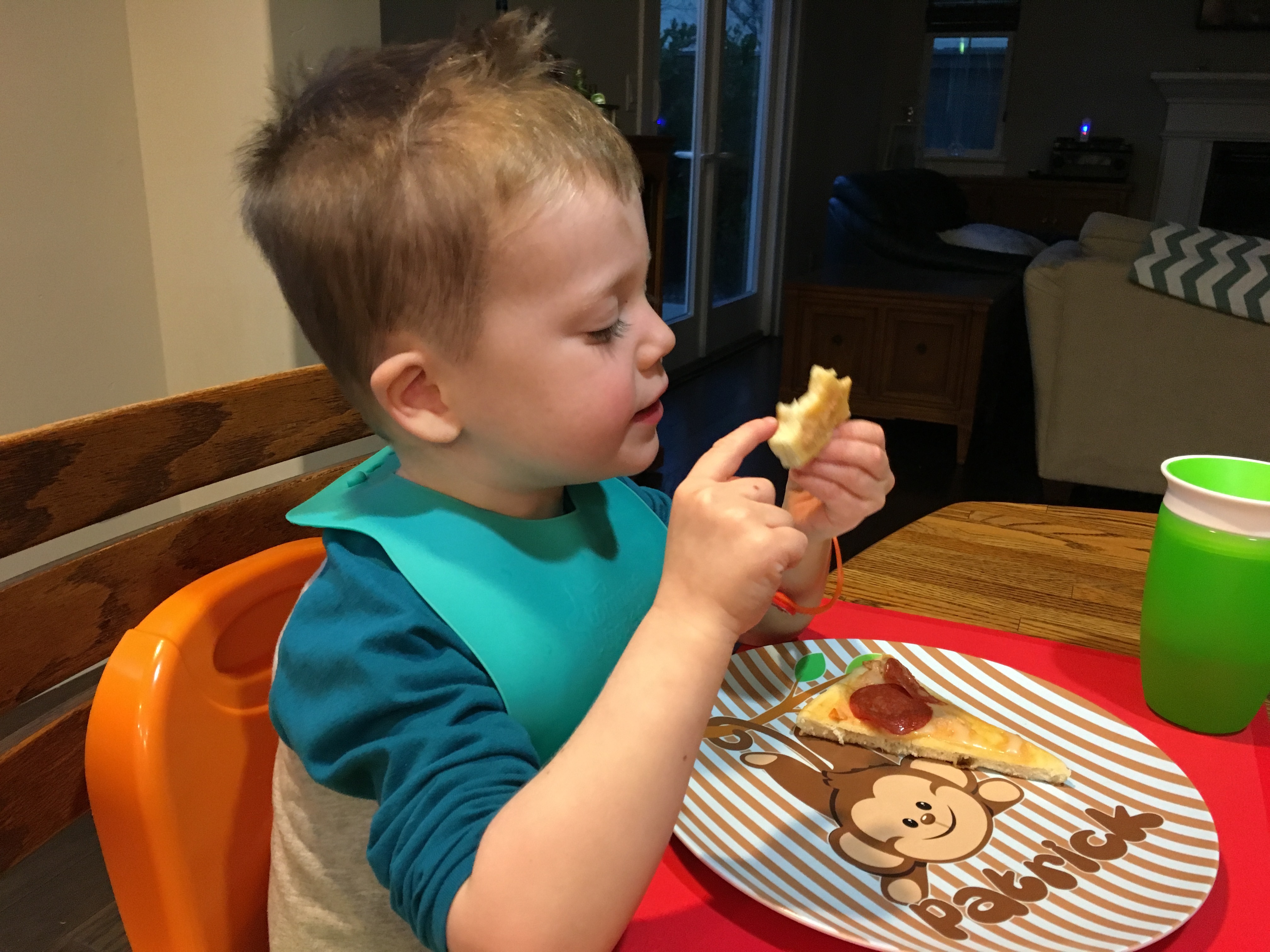 Mr. pacman has read plenty of books about/referring to pizza but I don't think he's had it more than one or two times in his life, so this was an exciting meal for him.  It was V's first pizza altogether and my tomato loving gal was all in.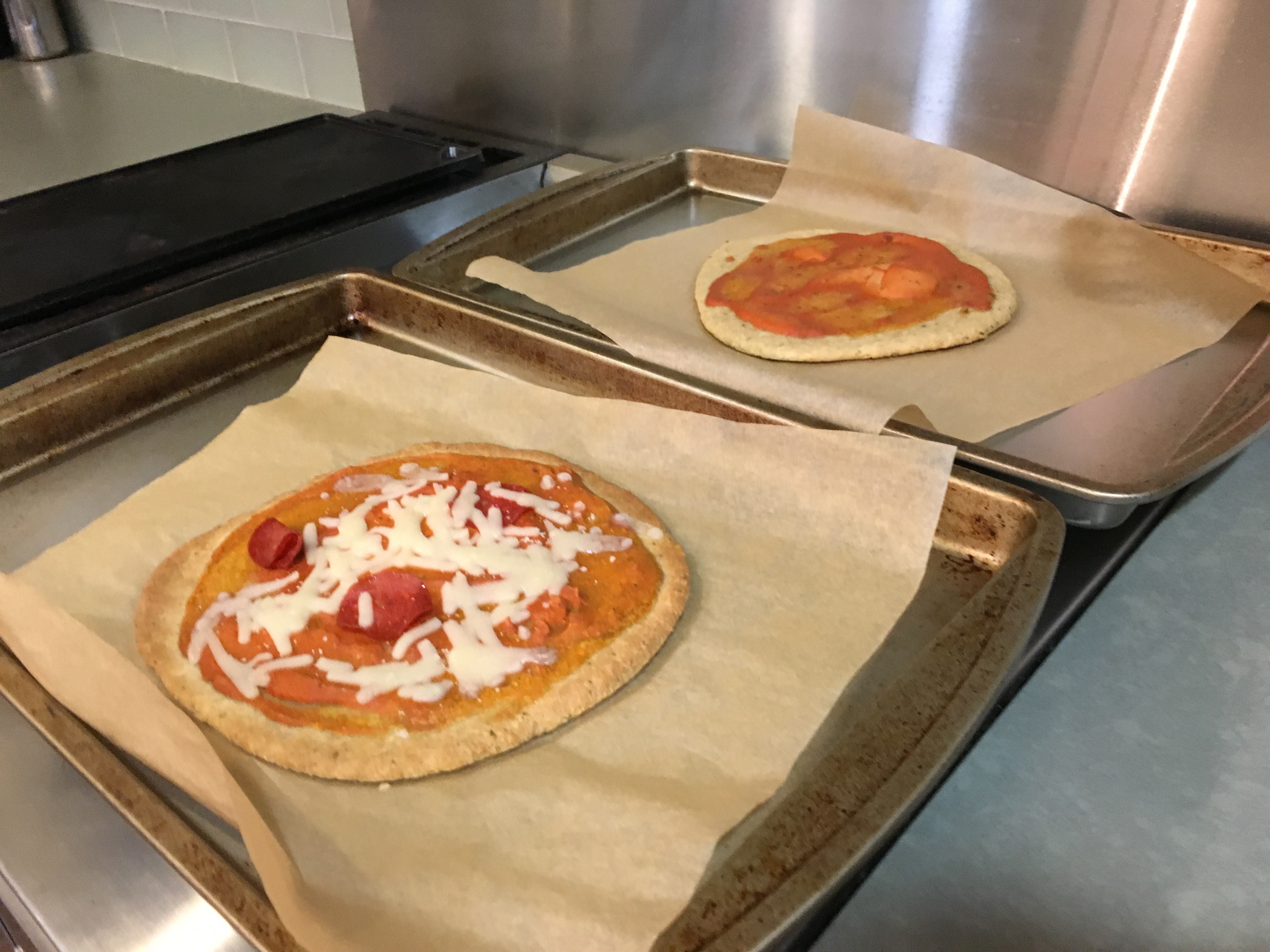 The instructions were super easy – I made it during naps and pre-baked it per the instructions before adding the toppings.  I used this soup as a sauce because it's basically pizza flavored soup anyway.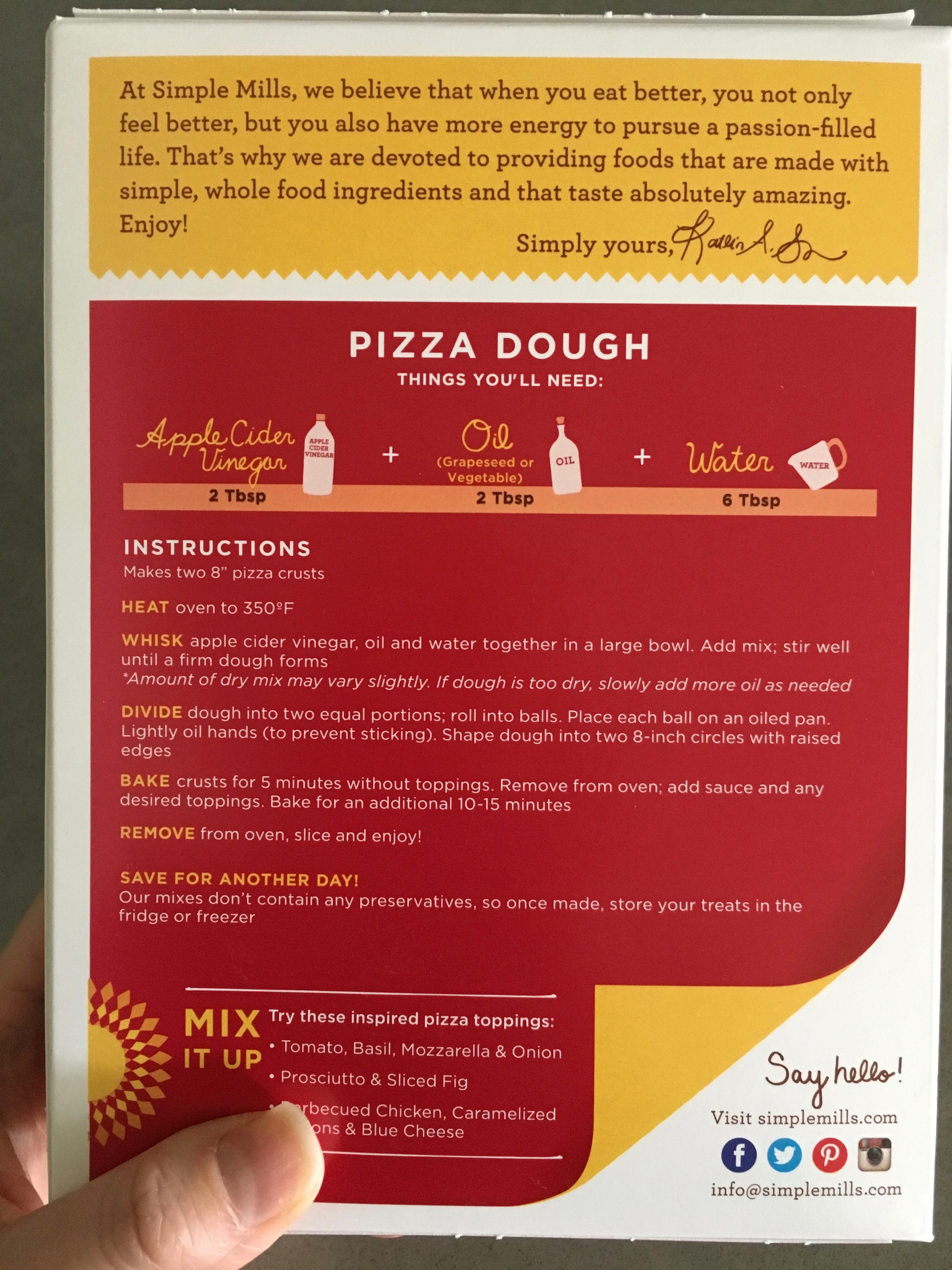 Look!  They have it on Thrive Market too!  Here's a link for 15% off when you join.  I haven't ordered as much recently, but now that WF has closed I will be returning to my monthly orders for sure.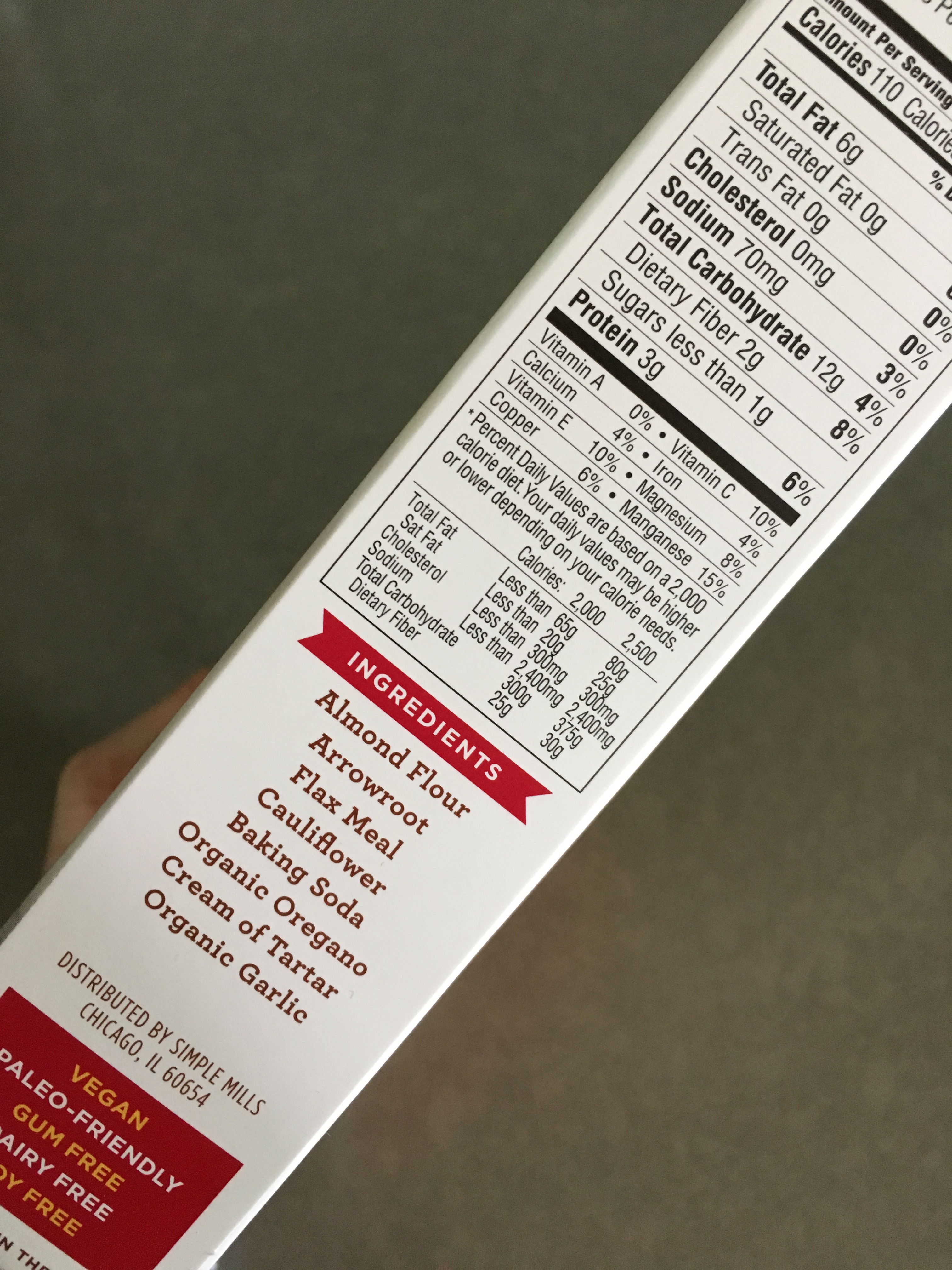 I have NO idea how they made those few ingredients fluffy and bread like.  I really and honestly an baffled.  The flavor was so fantastic.  It's easily the best gluten free vegan (and grain free!) crust I have ever had (like by a landslide).  I could gush over it all night.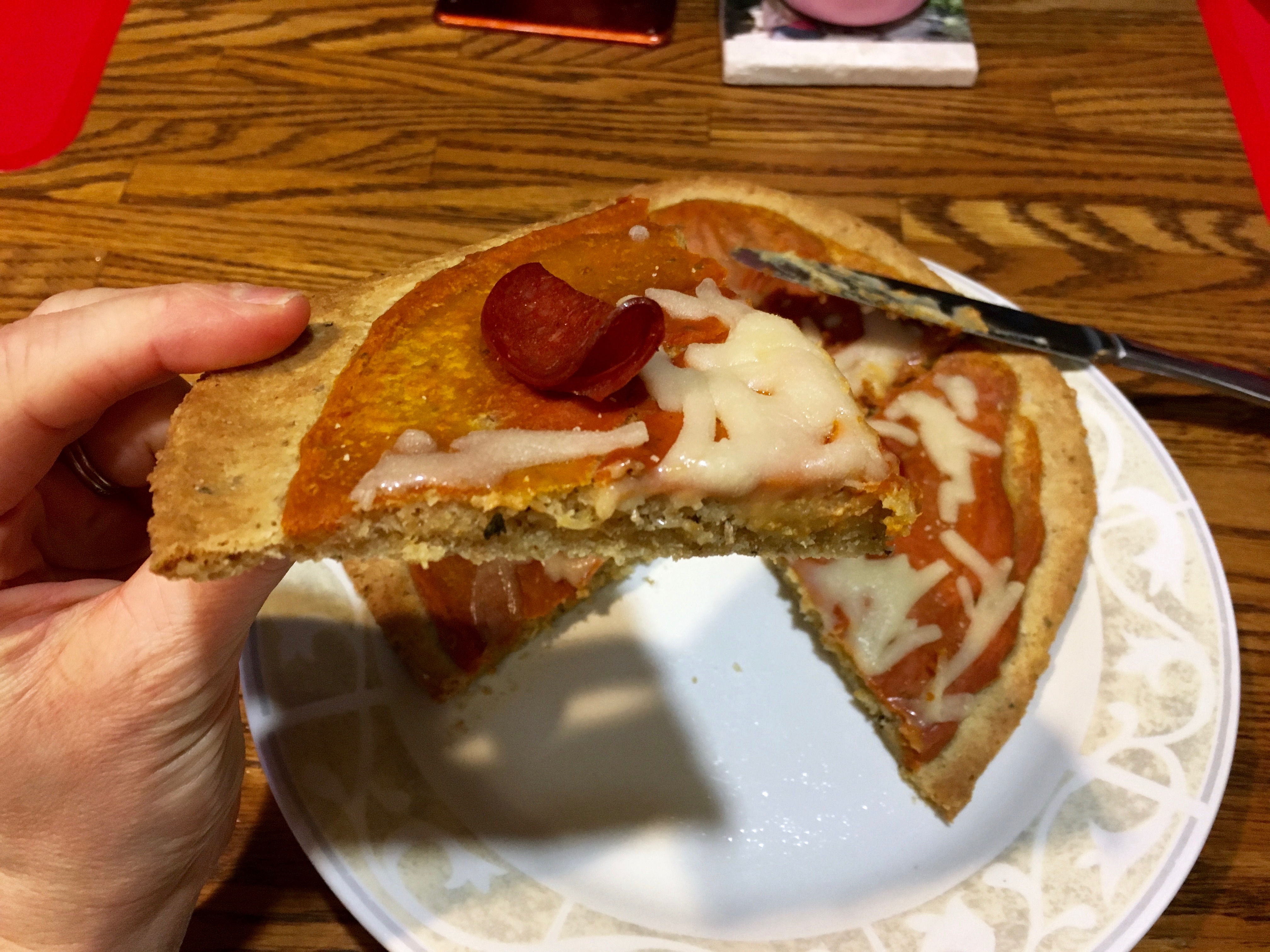 Look!!  I mean YUMMMMM.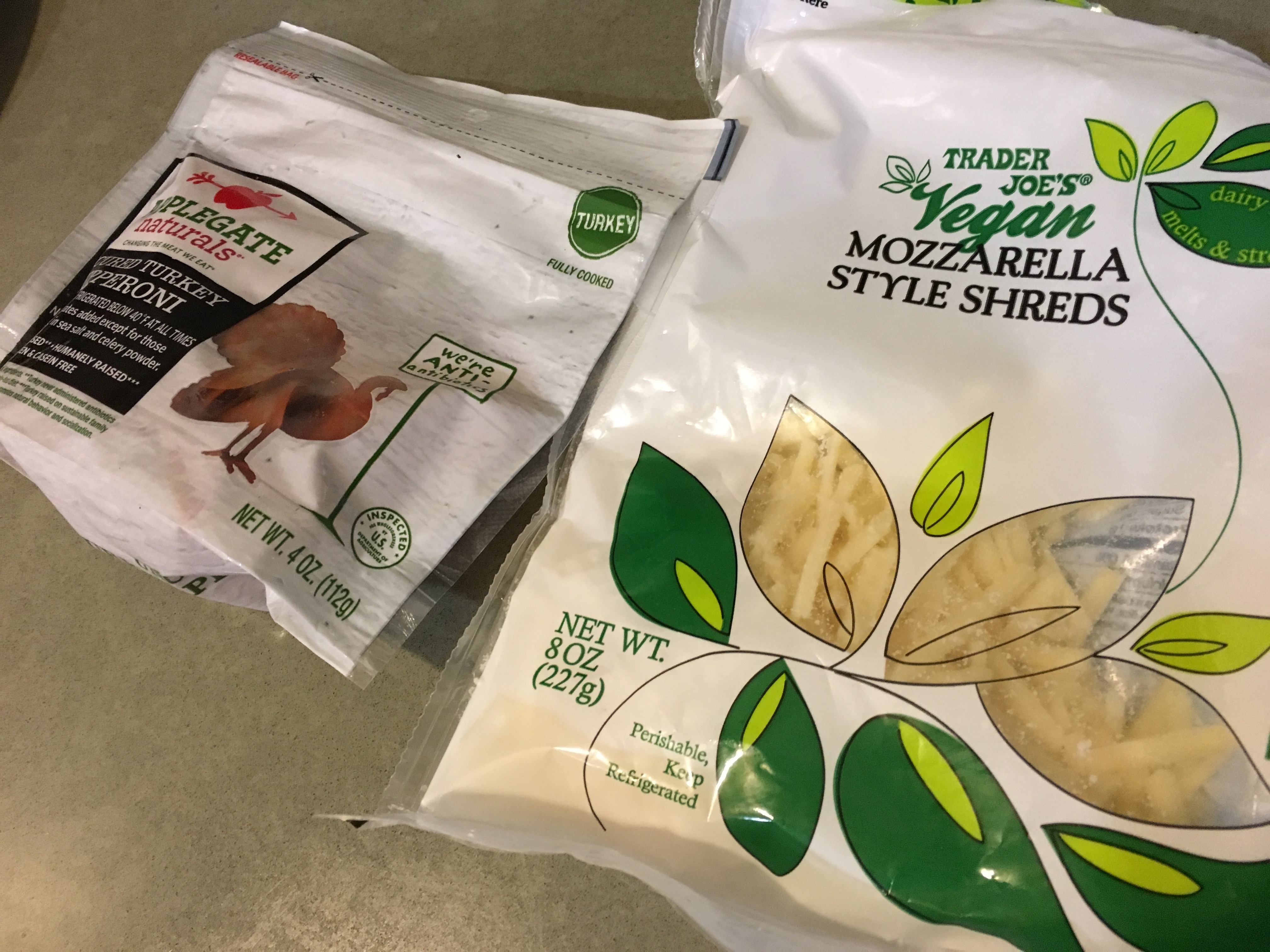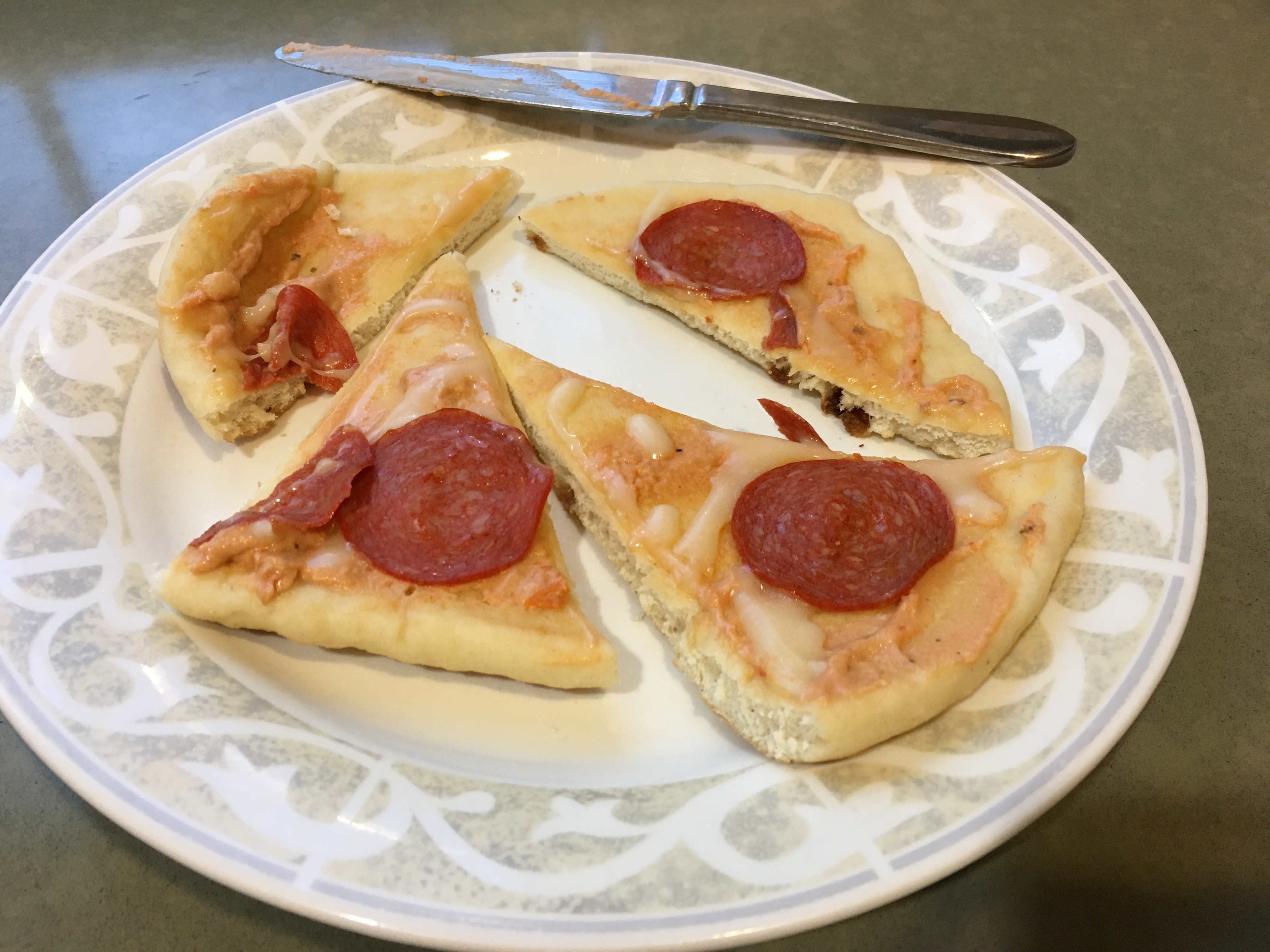 I added vegan mozz and applegate turkey pepperoni to theirs. I only used four pepperoni total because I didn't know if they'd like it, but they WAY did.  I froze half for a different time, but now have a bunch to use up soon, so that may mean pizza night becomes a regular thing.
Dessert!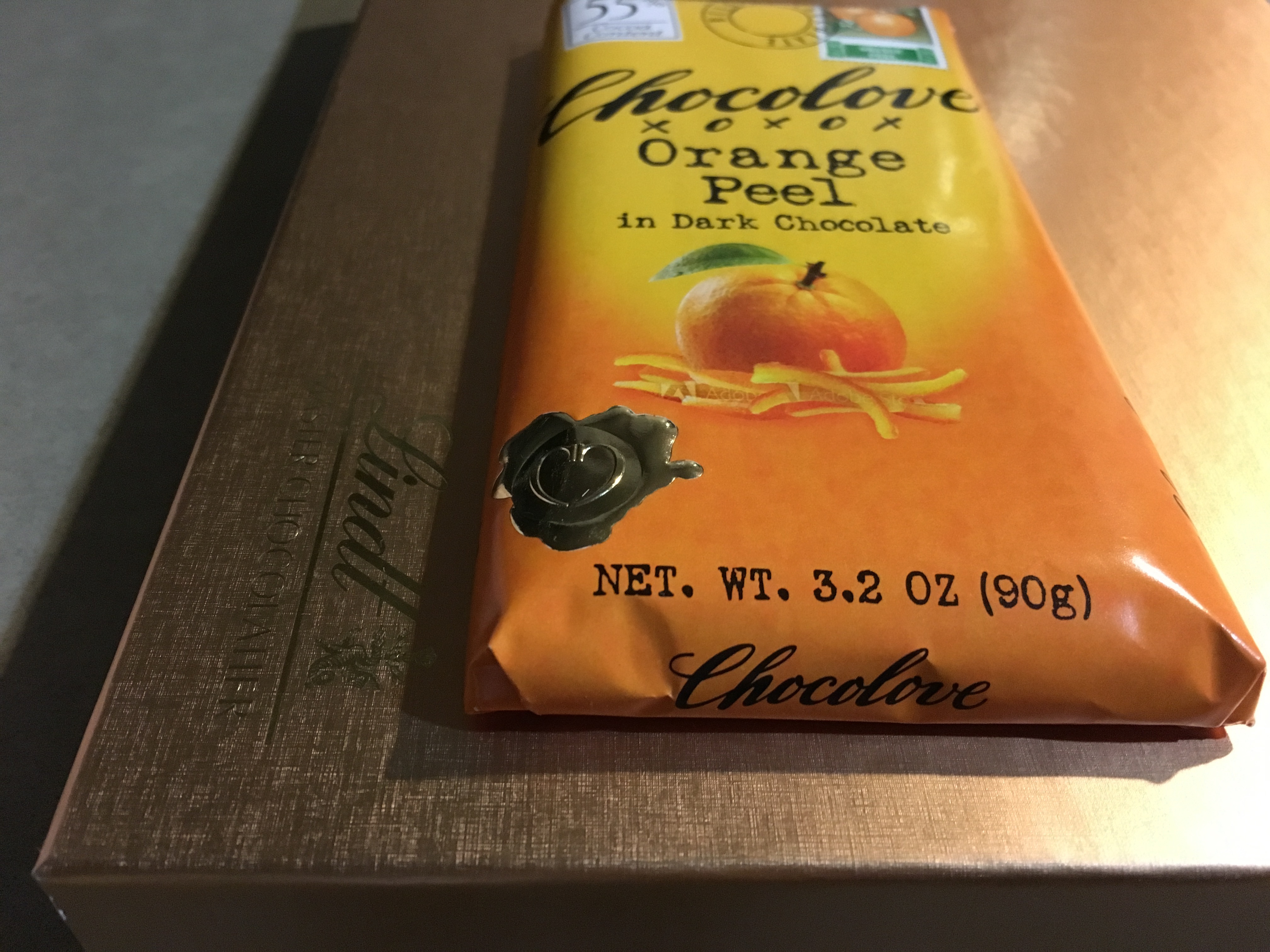 Chocolove orange peel is great FYI and I had 4 more candied ginger pieces than shown but at least I didn't go back for more of the dark stuff.  That, my friends, is what you call progress.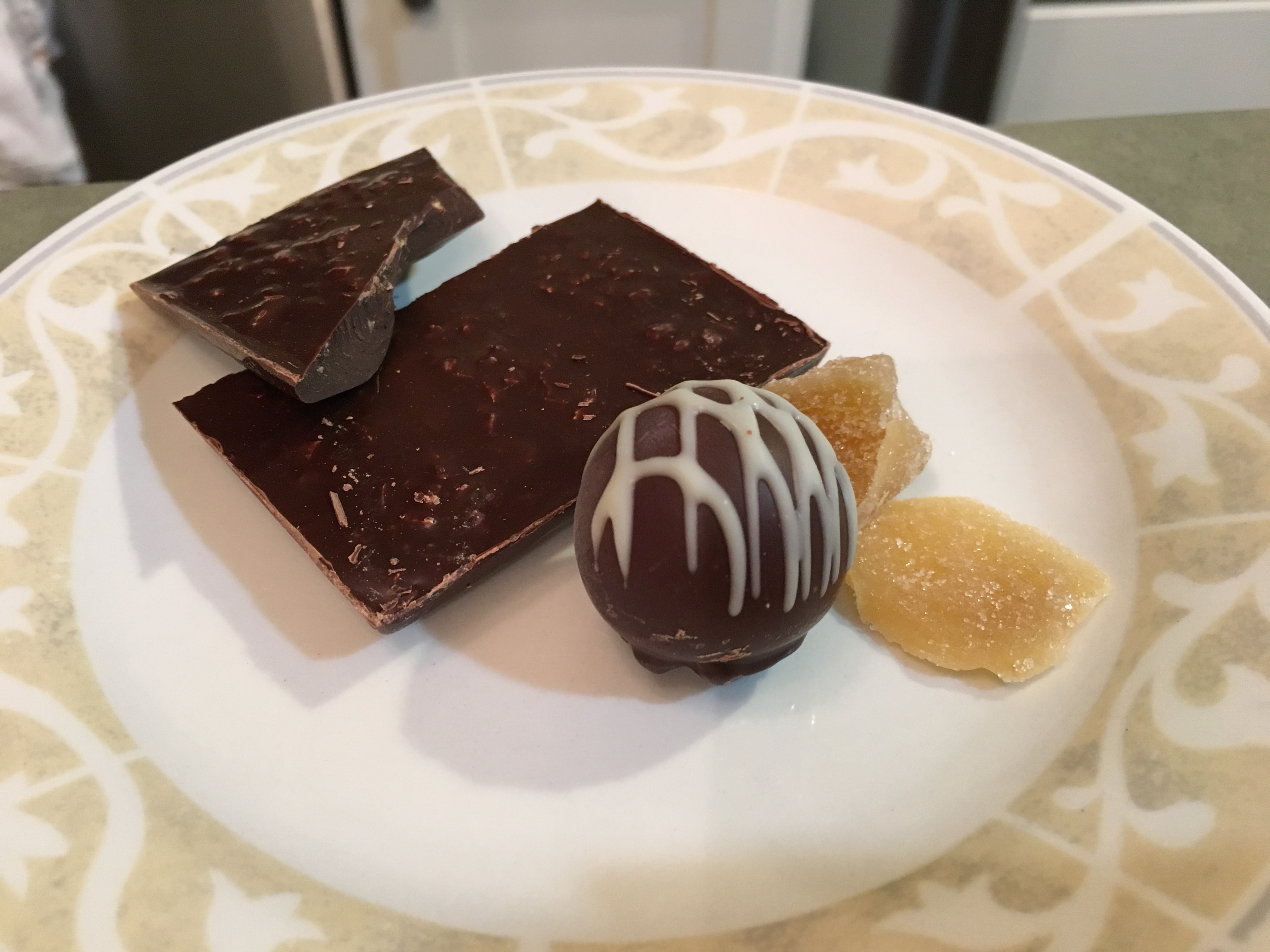 I still have a few more days without Kyle, but at least you now have the gist of what my week has been like…minus some park dates and kid activities and whatnot.
Elise February 16, 2017 Uncategorizedallergy, chocolate 2 Read more >