The birthday posts continue!  Even though he officially turned two last week, we held a small birthday party at a local park this holiday weekend.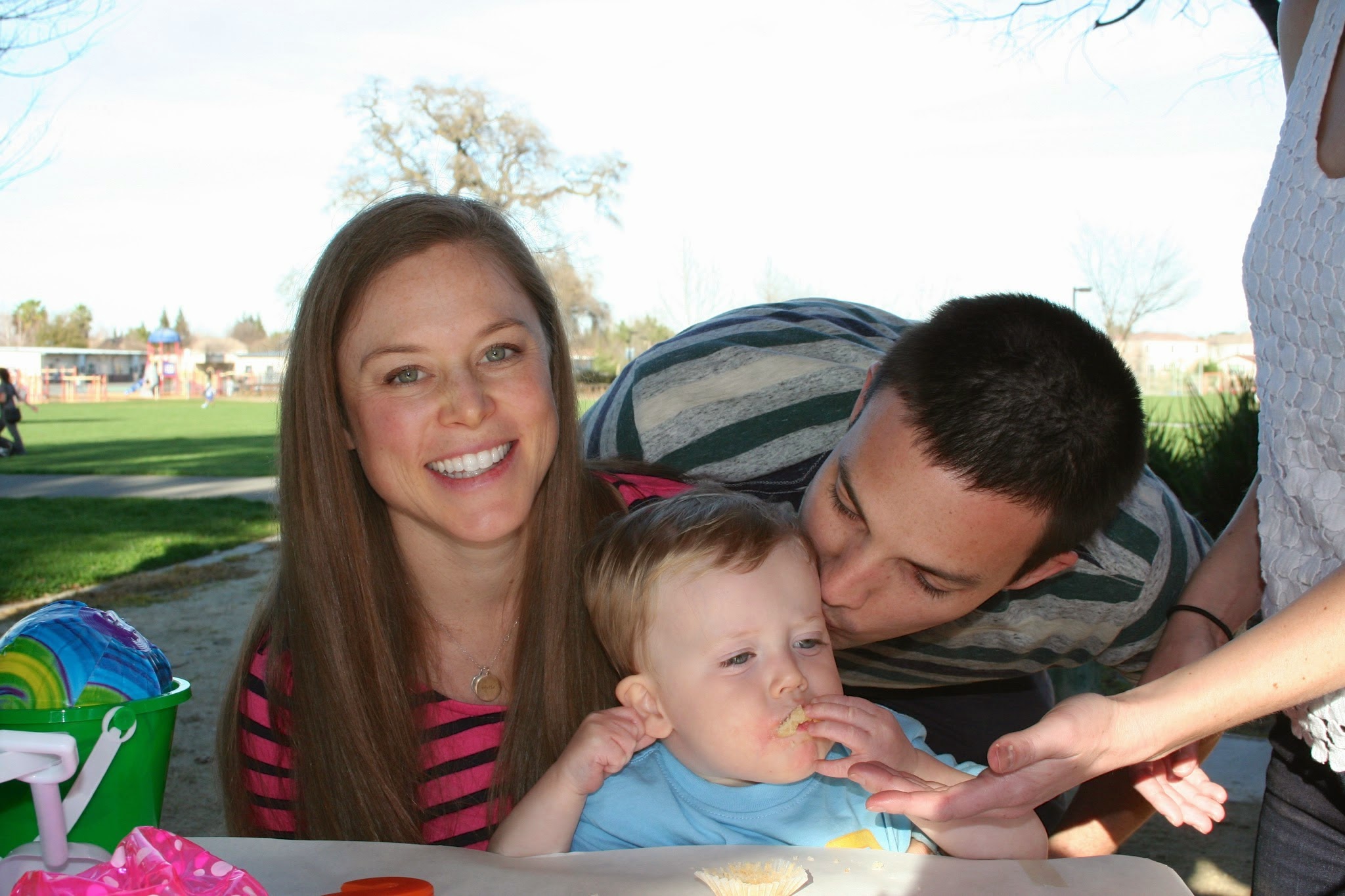 Our big two year old!
That was on Monday…so first lemme back up…Kyle's parents arrived in town on Saturday and we went to watch Kyle play ultimate frisbee as a big group.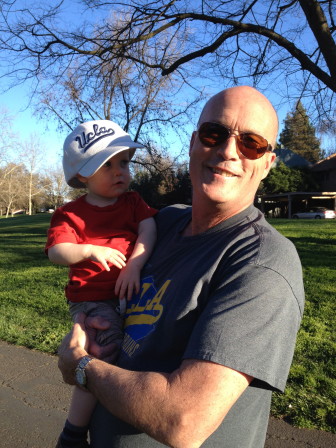 We hit up WF for groceries after…Happy Valentines's dinner to us.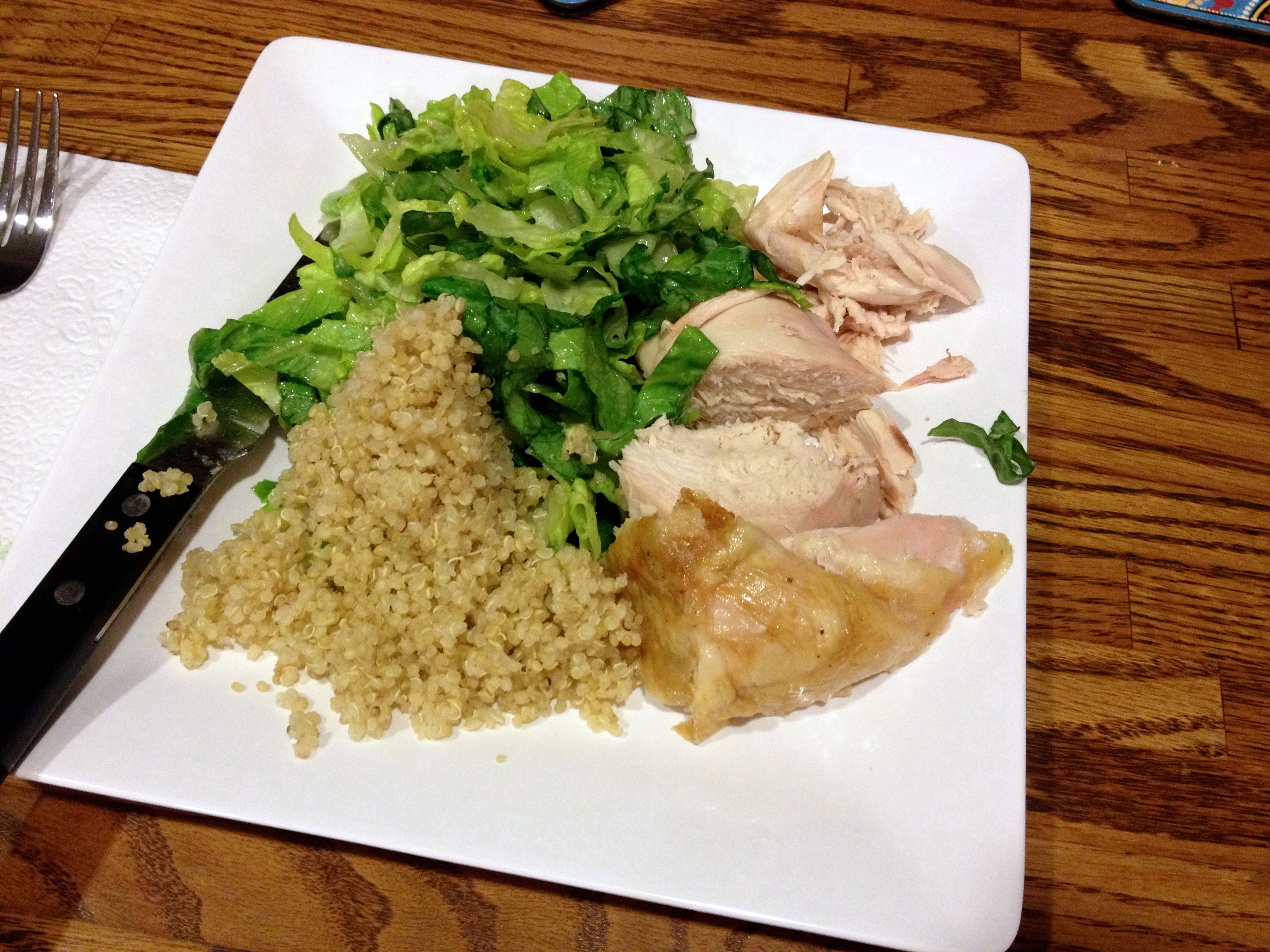 I went the totally easy route with quinoa, rotisserie chicken and Caesar salad.  Not much hands on time, so I could be with family as much as possible.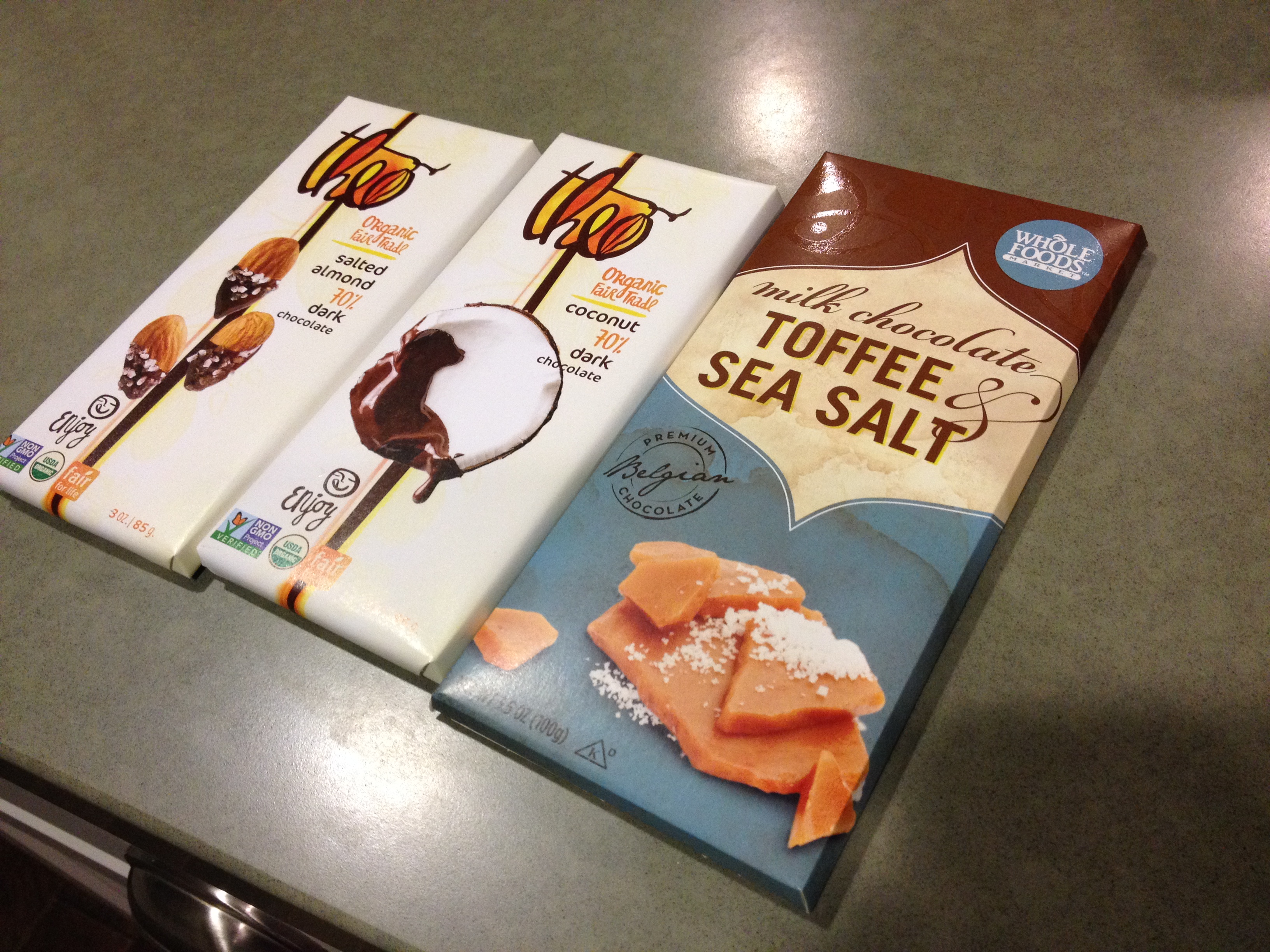 And what is the 14th without some chocolate!?! Am I right??  The toffee was the best of the three.  Not that I didn't love on the Theo bars too…but the toffee and sea salt combo was the hands down favorite.
We had a mellow Sunday morning…walked to Starbucks with the group and dug in to baked French toast after we got home.  I guess I forgot to take pics, but it was the same recipe as linked above only I used Udi's rolls instead of baguettes because WF was out of baguettes.  Same delicious outcome.
After P went down for his nap I worked on birthday party stuff and Kyle and his parents went out to get their rental car…they came back with food from Nugget.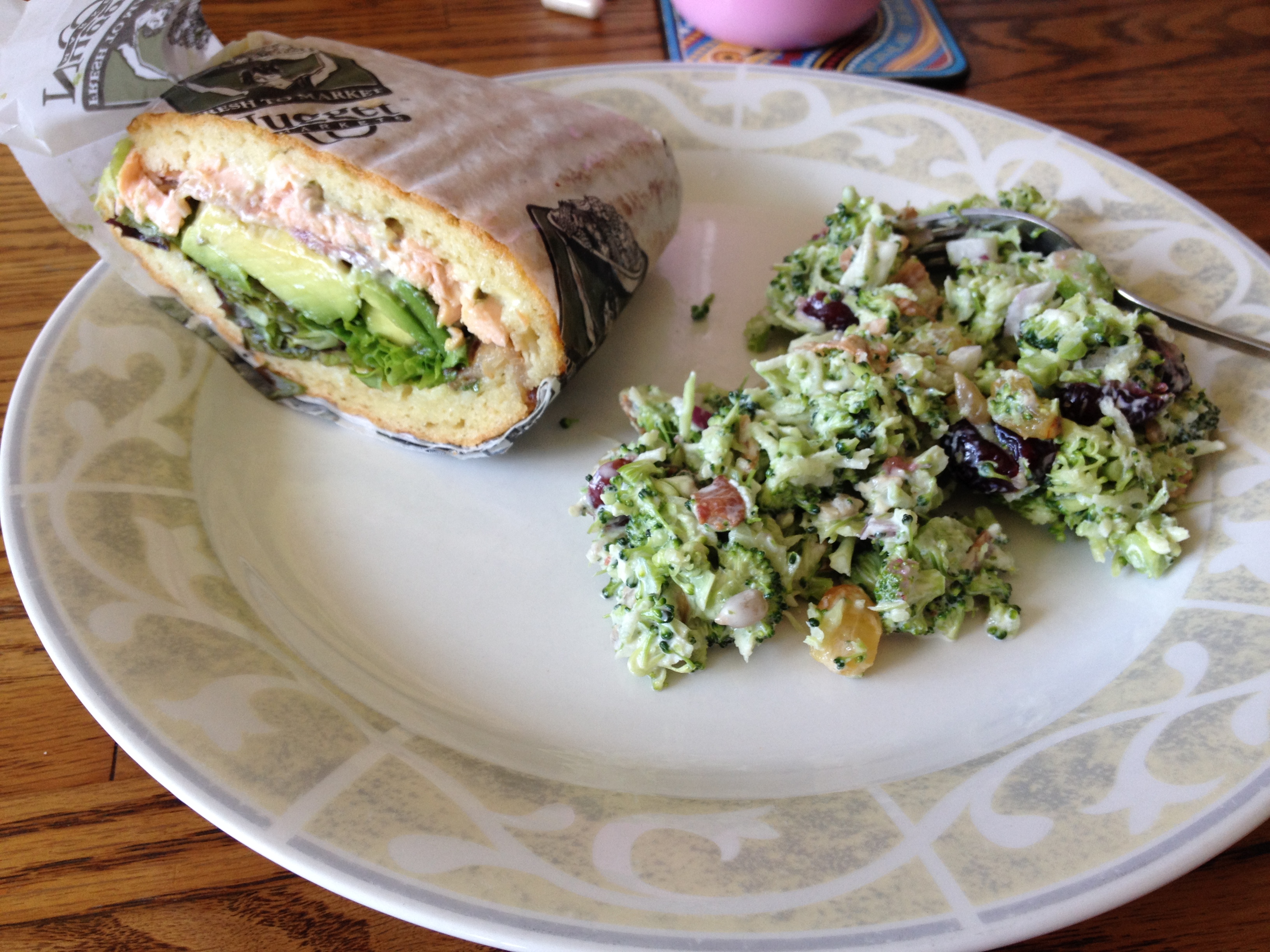 My two VERY FAVORITE items from Nugget, to be exact.  The salmon ABLT on gluten free bread and the broccoli salad. Oh happy day.
After the little guy awoke and ate lunch we set off for the zoo.  Thank goodness we are members because the line to buy tickets was craaaaazy long.  Good weather and a long weekend brings out all the families.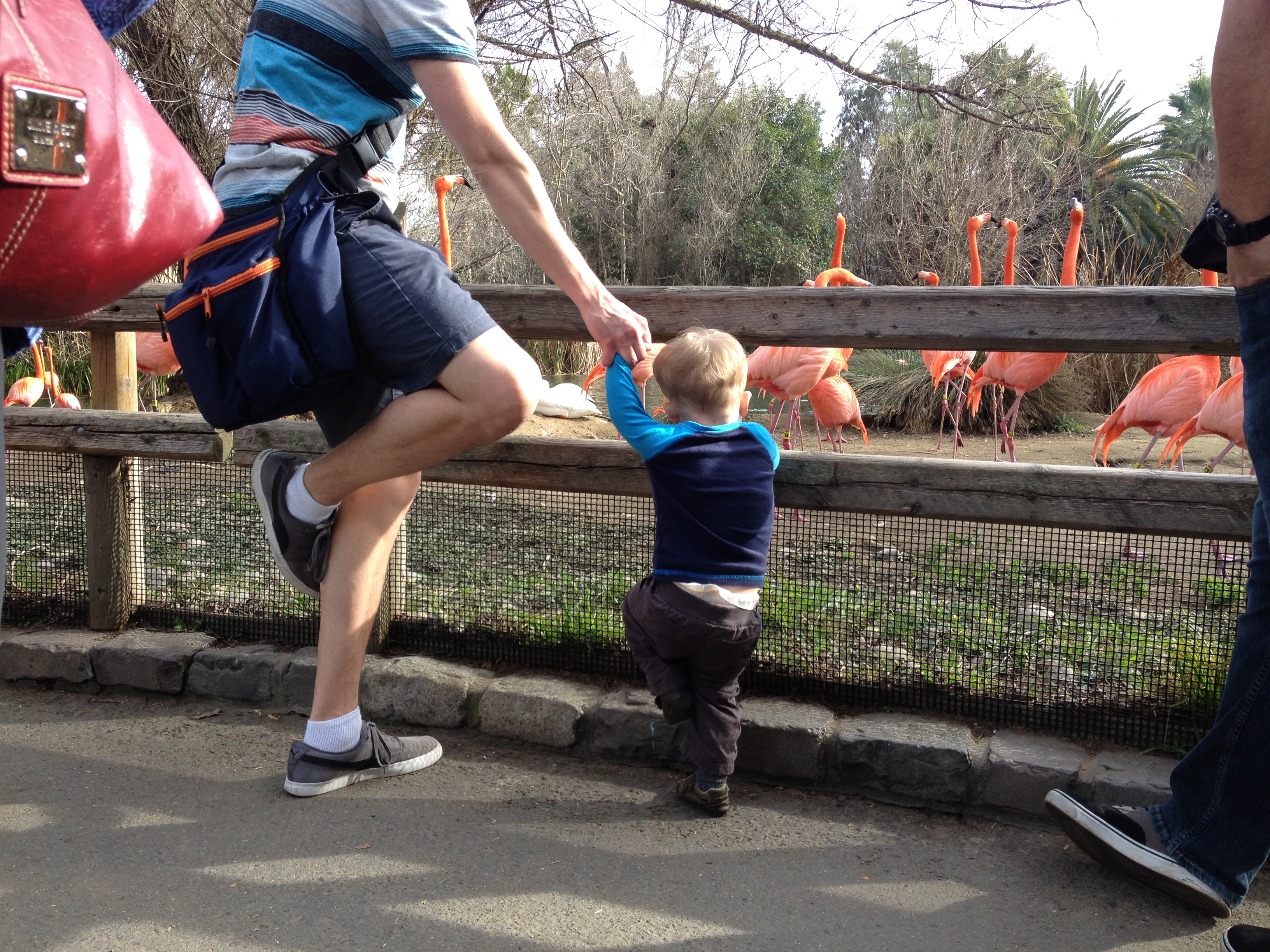 My monkey loves watching the animals.  Here's his flamingo pose.
I ran out to the grocery store for some more last minute food and party things while the rest of the crew played at home; and then it was dinner time.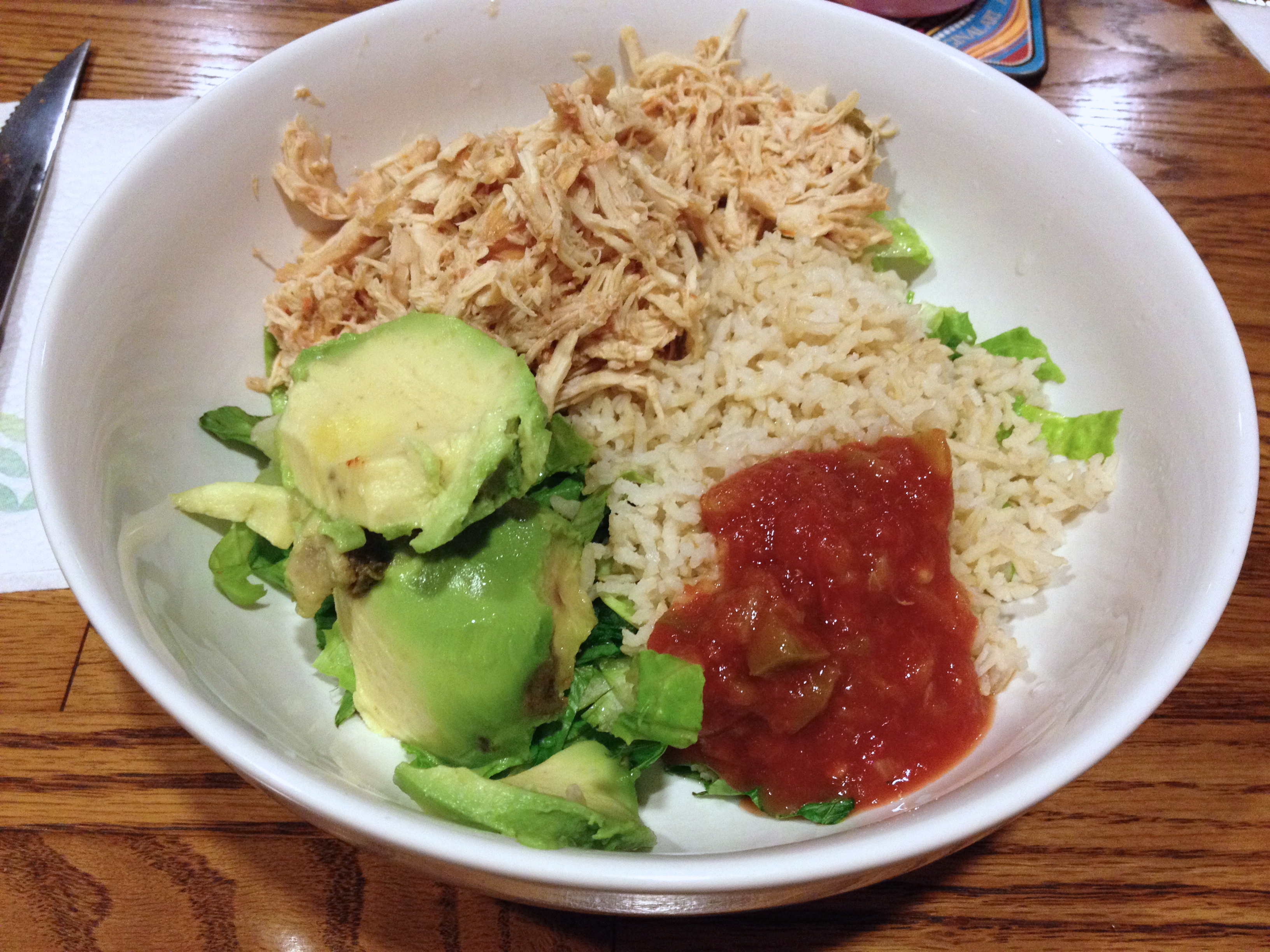 Another simple meal – Mexican bowls with crock pot shredded salsa chicken, brown rice, black beans, avo, salsa and cheese for the others.  This meal is perfect because the rice cooker and crock pot do most of the work plus P eats all the same stuff so it's a definite winner.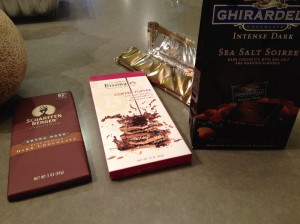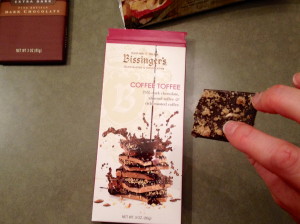 After dinner I did more party prep (so that pretty much everything was ready for the next day) and then we all shared more chocolate.  Ghirardelli's sea salt soiree for the win.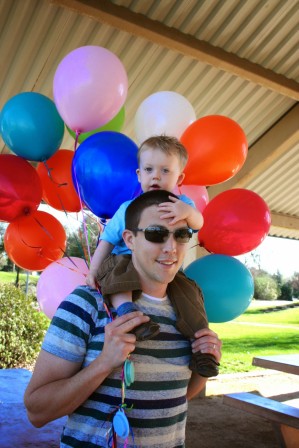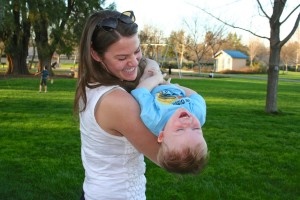 This kid <3
The party was low key and perfect – nibbles for all (but mostly kiddos) plus cupcakes.  And since we rented out the park, the clean up was virtually nada.  Home in time for dinner.  Although all the digging and playing sure wore P out because we had to watch carefully to make sure he stayed awake on the (short) car ride home.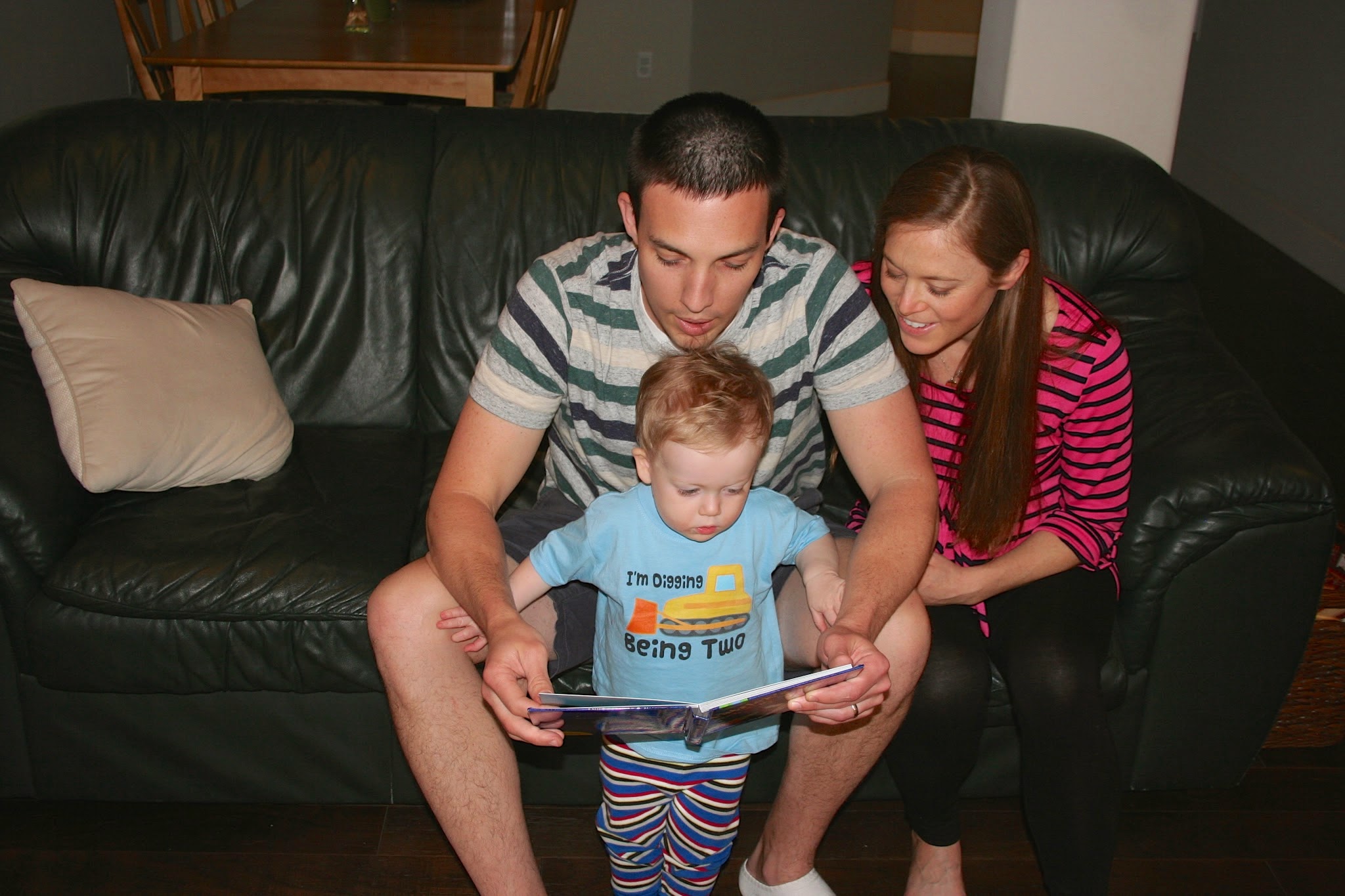 He opened a few presents back at the house and then once my fam headed home he ate a more substantial dinner (after snacking the whole afternoon away on cupcakes and fruit and sausage).
And then…
Date night!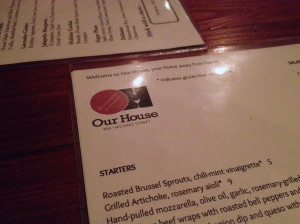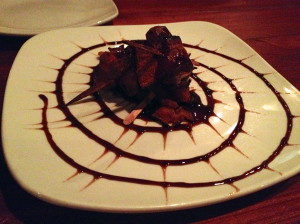 We put P down and Kyle's parents stayed back at the house so Kyle and I could get some solo time as a couple.  We went to Our House in downtown Davis, which had nothing but positive reviews from friends.  [Also, we had sampled some of their food at past farmer's markets]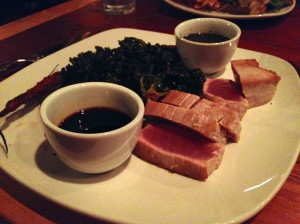 We started with two orders of the bacon wrapped dates stuffed with goat cheese.  For my entree, I got the special which was a seared ahi with fried kale/brussel chips and roasted heirloom carrots.  Kyle order the flank steak sandwich.  We both licked our plates clean.
It was a lovely and relaxing time, but we both crashed pretty hard after we got home.  Cupcakes all around and then bed for some much needed zzzzzs.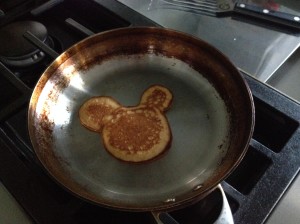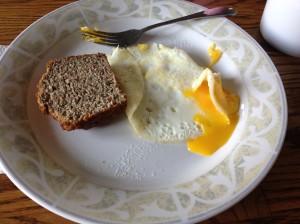 Back to the normal weekly routine on Tuesday…pancakes for P and quick bread with a fried egg for mama.  I need to tell you about this bread by the way!  I keep forgetting to post about it and it's nearly gone now.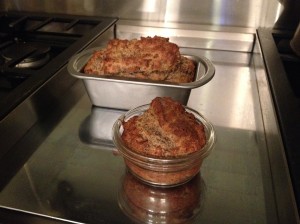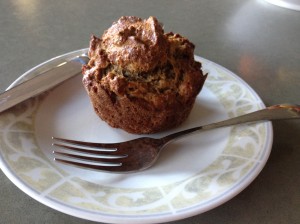 I know Elana's "paleo bread" has been all the rage for, like, ever now, but I am not really hip on that scene.  However, the venn diagram intersection of our allergy friendly kitchen and dietary preferences does sometimes include paleo recipes.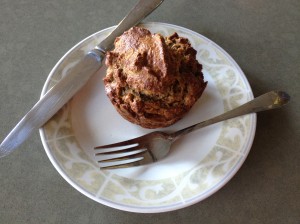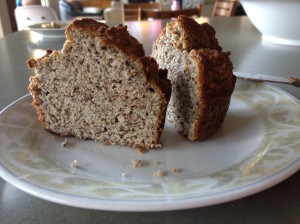 So after bookmarking the recipe ages ago, I finally got around to making it.  I will be honest and admit that the main deterrent in me not making it sooner was the fact that it used a special shaped baking pan that I didn't have.  And had no interest in buying.
So my solution was to just make a loaf in my mini loaf pan and pour the extra in a glass dish to bake separately.  Which worked out great!  I could just as easily see this making bread-like muffins too.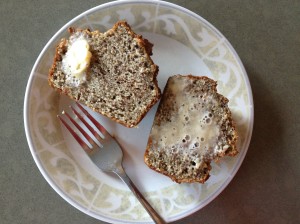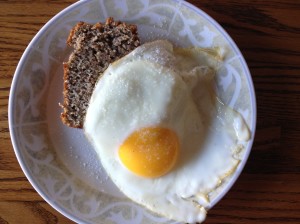 Since it's an almond flour based recipe, it was not for pacman.  I used the "old" recipe on the link above, which worked fine for me, even though I subbed ground chia for the ground flax and mixed it by hand (instead of using a food processor).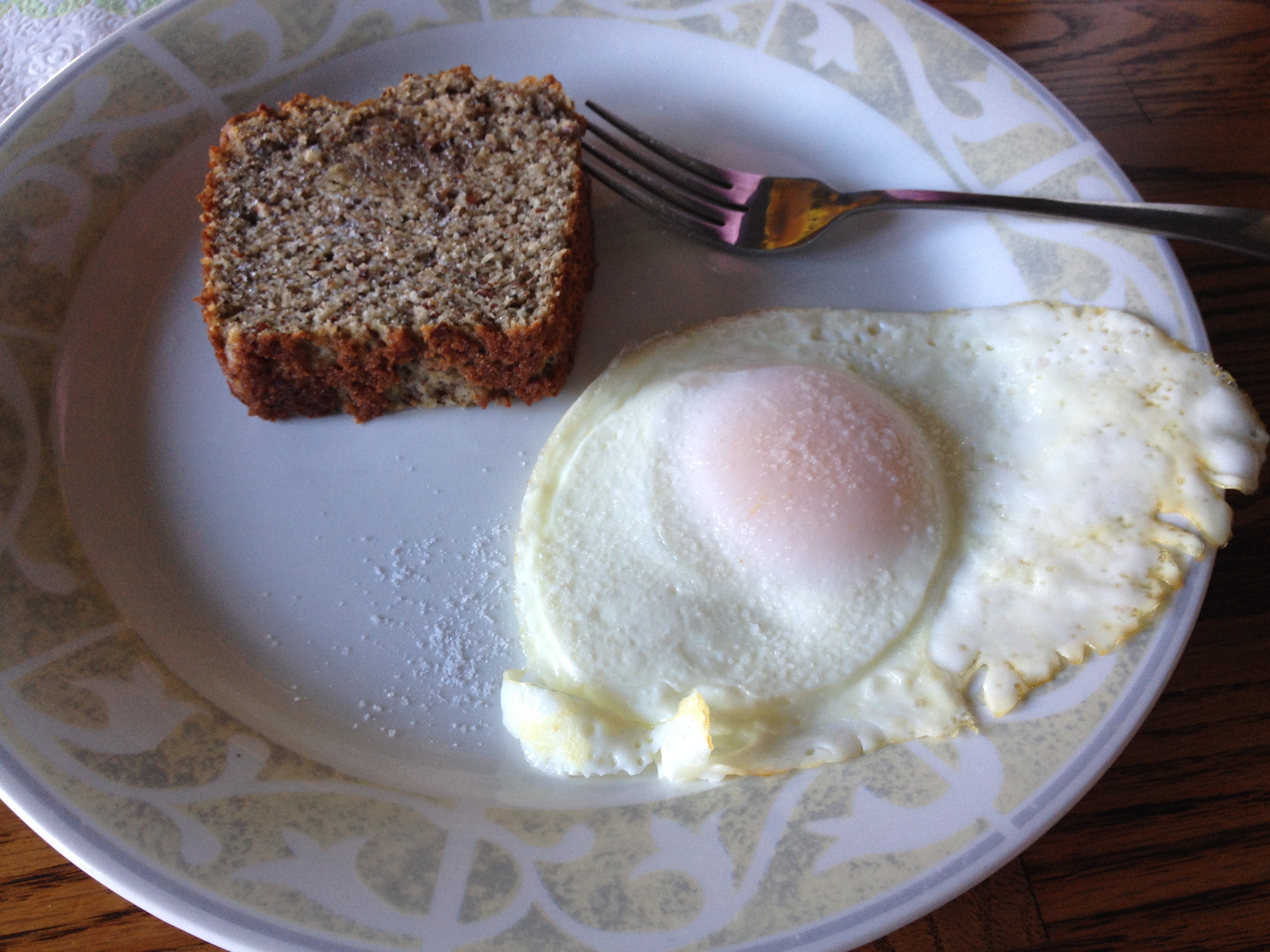 And as you can see, I've enjoyed it several days since.
I will say it's a bummer that it makes such a small loaf because it uses FIVE eggs, which is a lot for a baked good that only yields a mini loaf, but it was delicious so I will probably be making it more often now.  Plus, it's always nice to have a lower carb savory bread option in the morning.
Anyway, back to our Tuesday.  We hit up the usual library story time…which wore him out for a nice long nap…which meant a super delayed lunch…which meant a barely on time arrival at "school" that afternoon.  Definitely a packed day, but we don't typically have school on Tuesdays, however, the holiday meant a make up day.  The good news was that Kyle joined us (it's a parent co-op nursery school that we go to for 90 minutes a week).  He was originally going to take the whole day off to hang out with his parents so he got a ton of his work done in advance, but then his parents went to visit family on Tuesday instead, so he decided to take advantage and come to school instead.  Yay!  It's always more fun when we are together as a whole family (that sounded so cheesy but I really do mean it).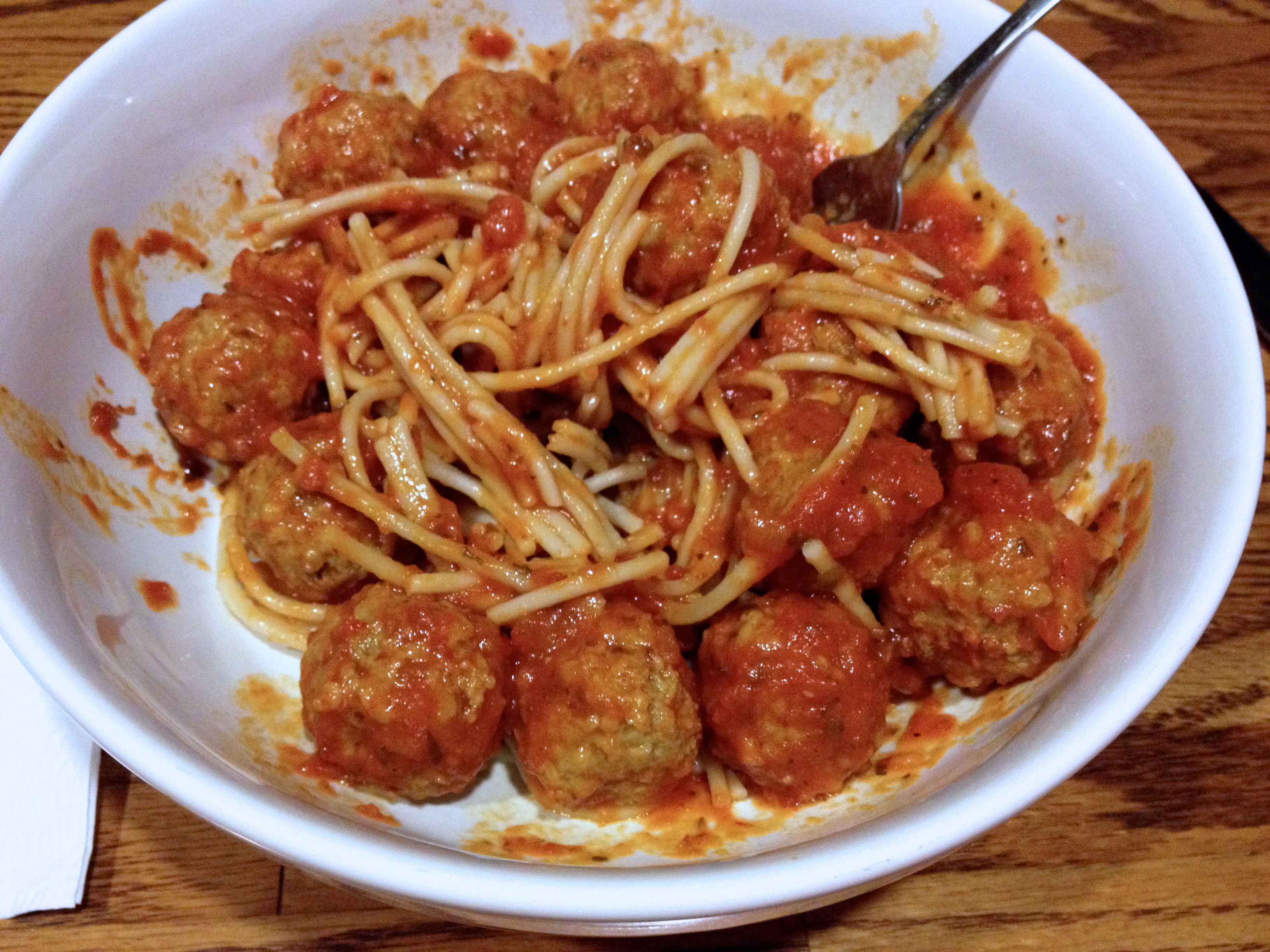 Dinner was spaghetti and meatballs with GF noodles.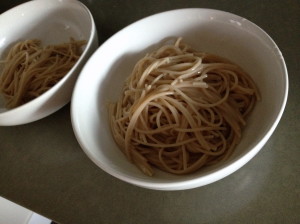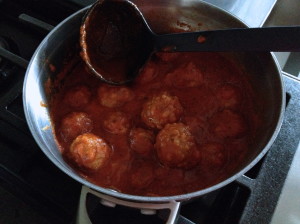 I used TJs frozen meatballs so the meal came together in no time.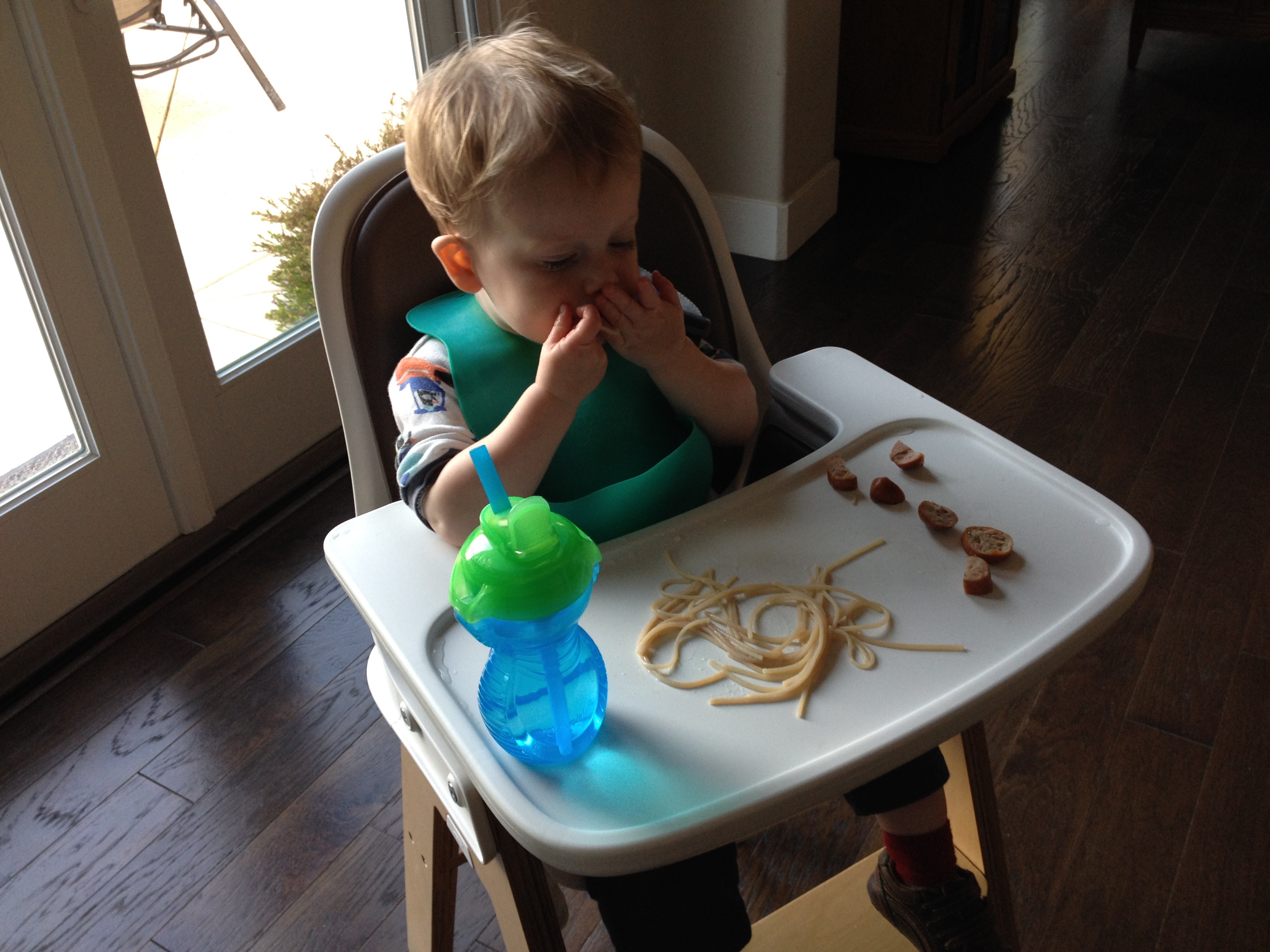 Unfortunately the meatballs have gluten so they aren't patty-cakes friendly, but he had leftover sausage as his protein instead.  Plus a pound or more of snap peas, which are his new favorite thing.
Kyle's parents headed to Napa today so that was our fun filled party weekend.  Thanks to the Monday holiday it feels like the week is flying by, which makes me so happy because MY SISTER IS COMING TO THE US in two days!!!  It's just a quick trip but I am super excited.