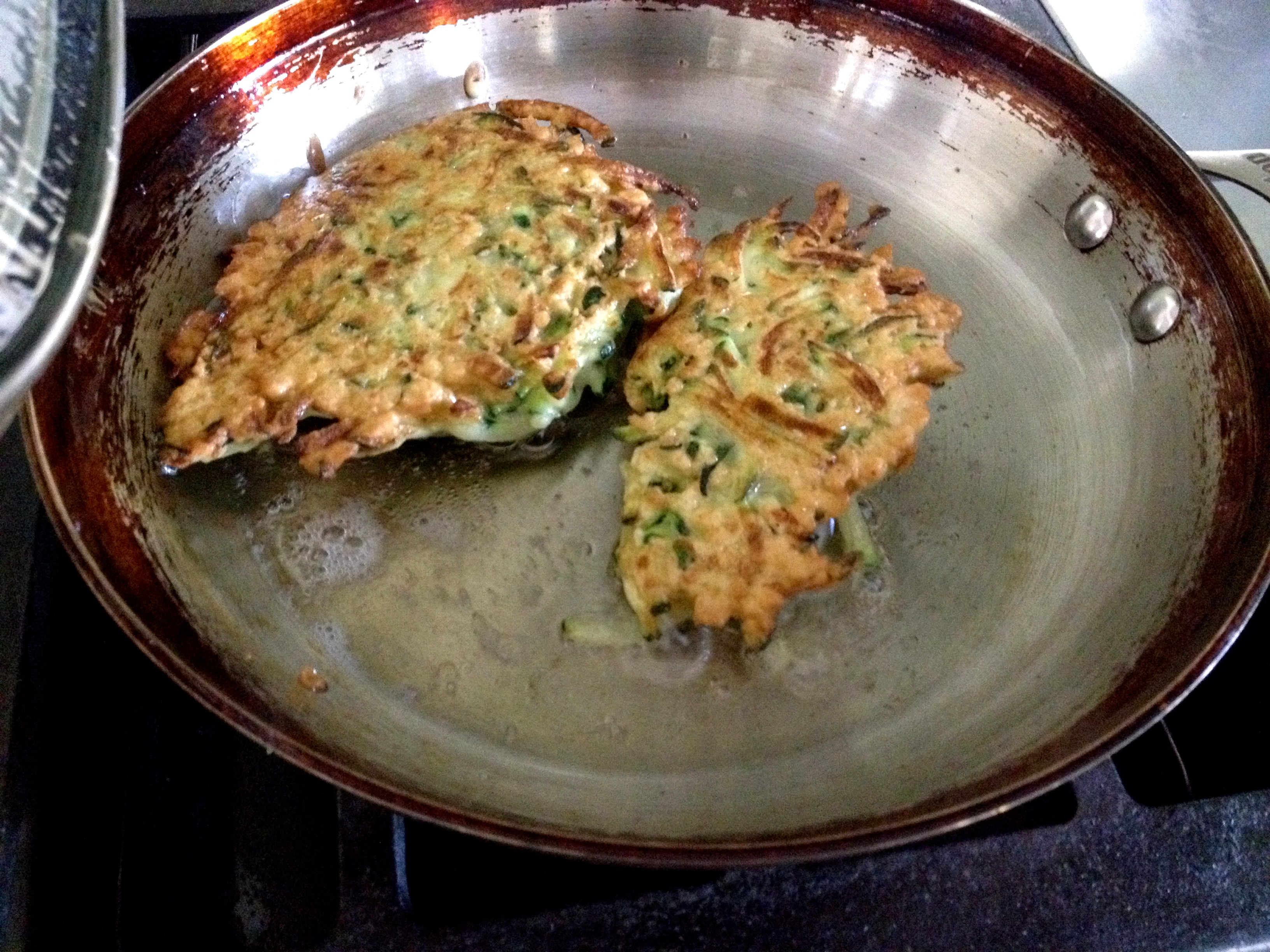 I just made this recipe for zucchini fritters (but tweaked to make allergy friendly per usual) and OMG you all must make them.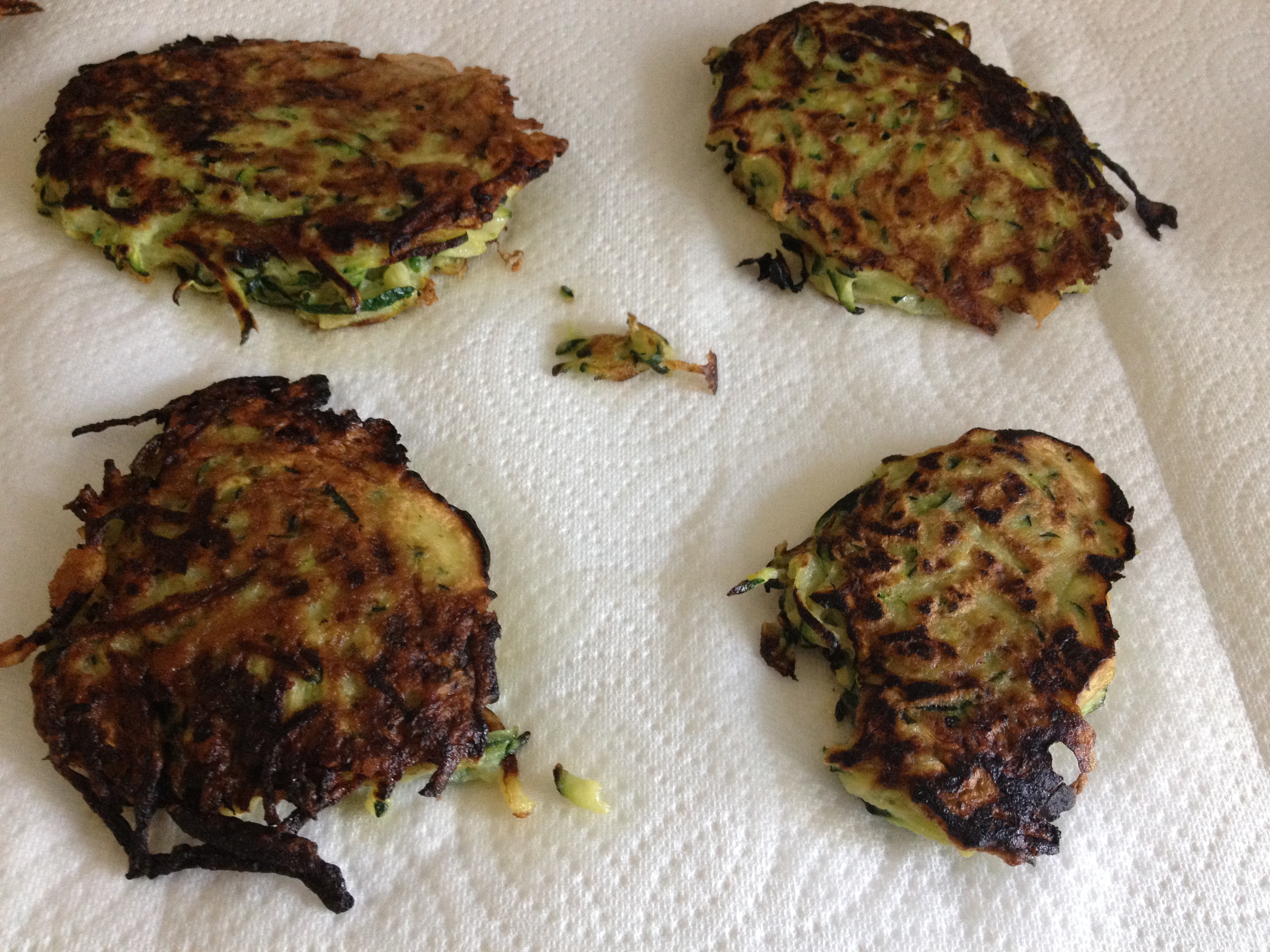 Naturally I fried them in bacon fat because why not?  So that kinda put them over the top.  Do it.
The only other changes I made were:
swapping gluten free all purpose flour for wheat flour
including coconut aminos (instead of soy sauce) in the batter directly (and omitting the dipping sauce)
nixing the chives
P was my sous chef and we both sampled the final product liberally before wrapping the rest for later.  Mmmmm.