Sunday night I made this pork soup which has graced our menu (and the blog) a few times already.  I made a few swaps based on the ingredients we had on hand and what was available in the store (WF was out of ground pork!) but it's a forgiving recipe in that way.  As long as you stick to the basic flavors with seasonings and whatnot, it is super delicious however you make it!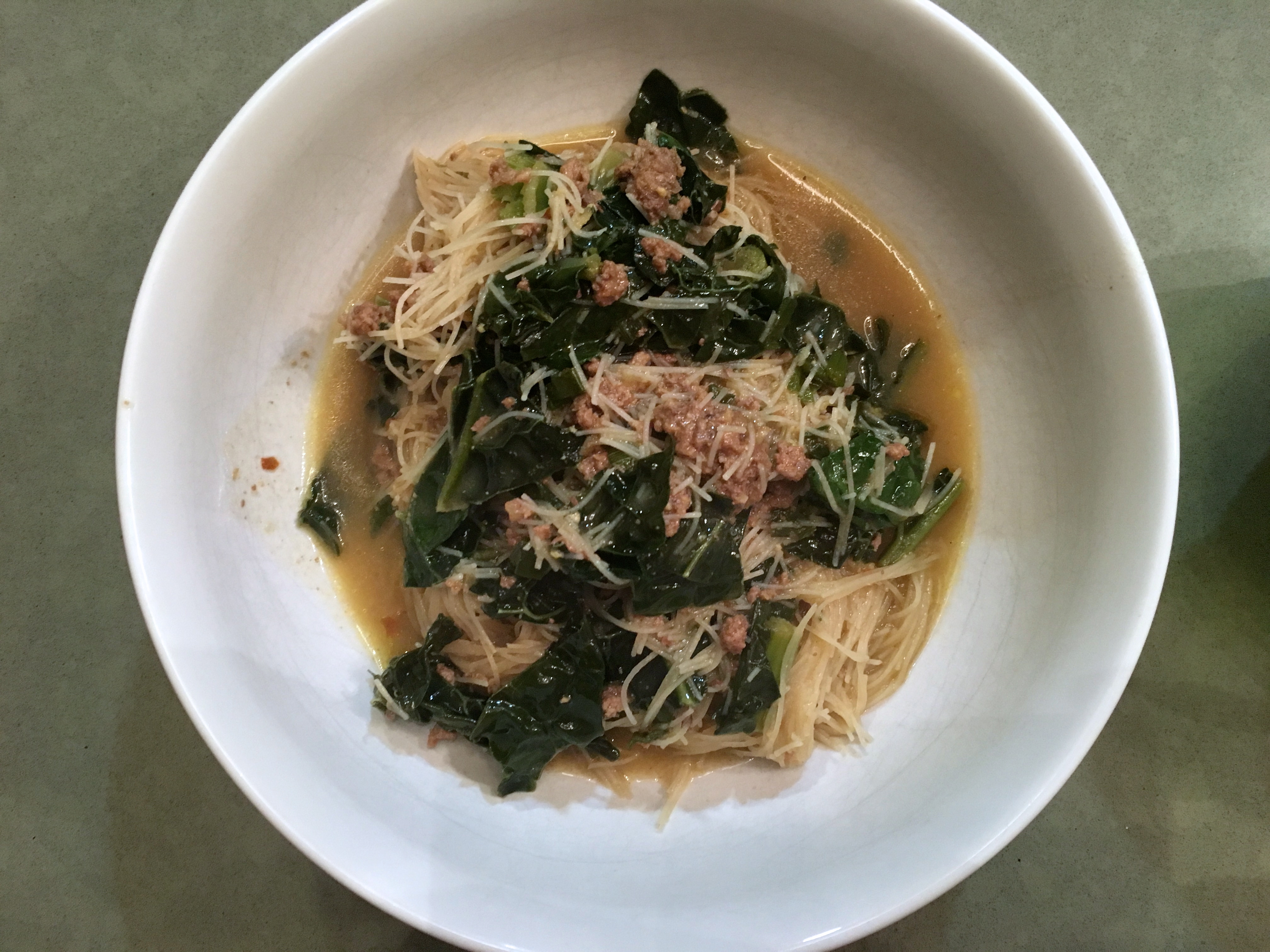 I used ground beef and kale instead of pork and mustard greens and then used vermicelli brown rice noodles instead of wide ones.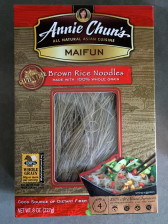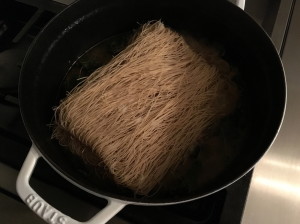 P was in heaven.  Actually all of us were.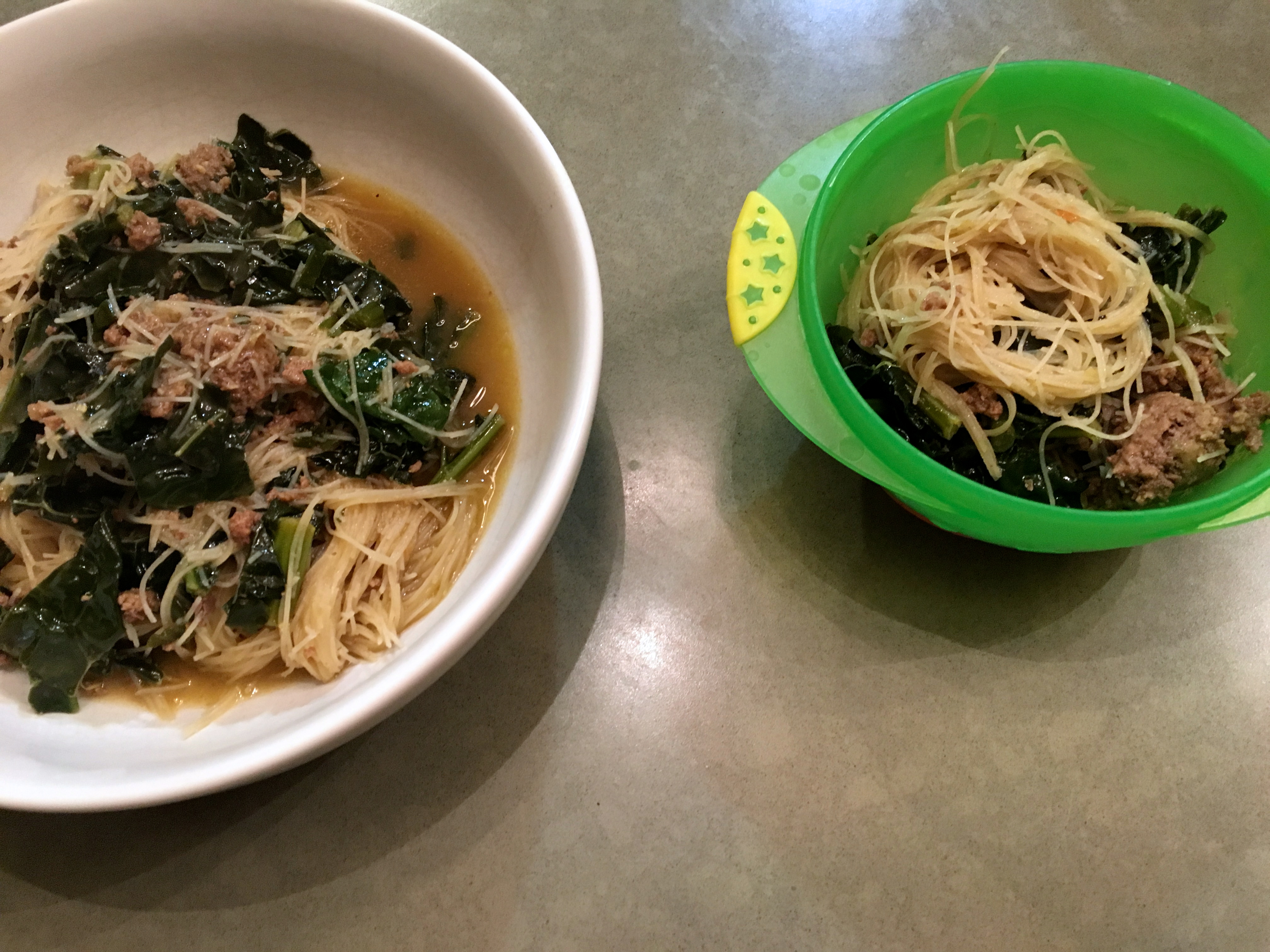 He calls these noodles "squiggly noodles".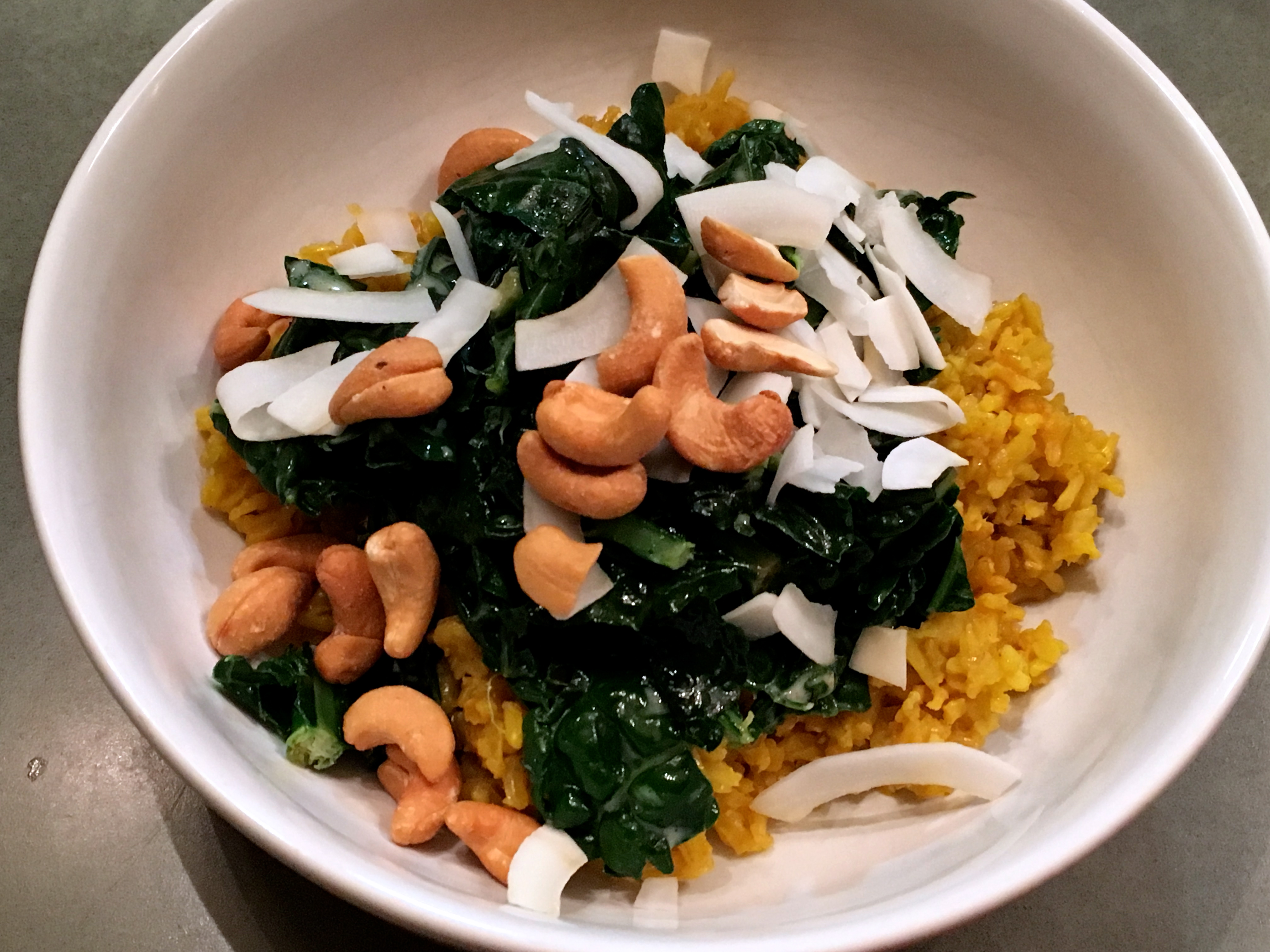 Meatless Monday went down with the second Naturally Ella recipe in two weeks.  Here's the link for the turmeric rice with coconut kale recipe.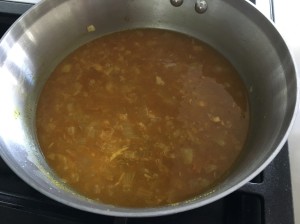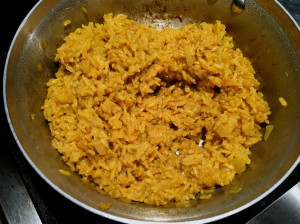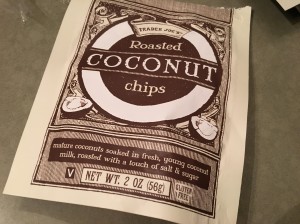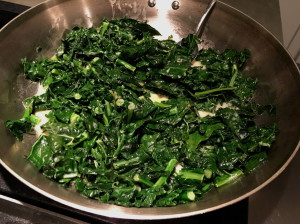 This was another big time winner for the whole fam.  P's dish was obviously minus the cashews, but he devoured seconds of both the rice and kale just like Kyle and I did.  So there were zero leftovers.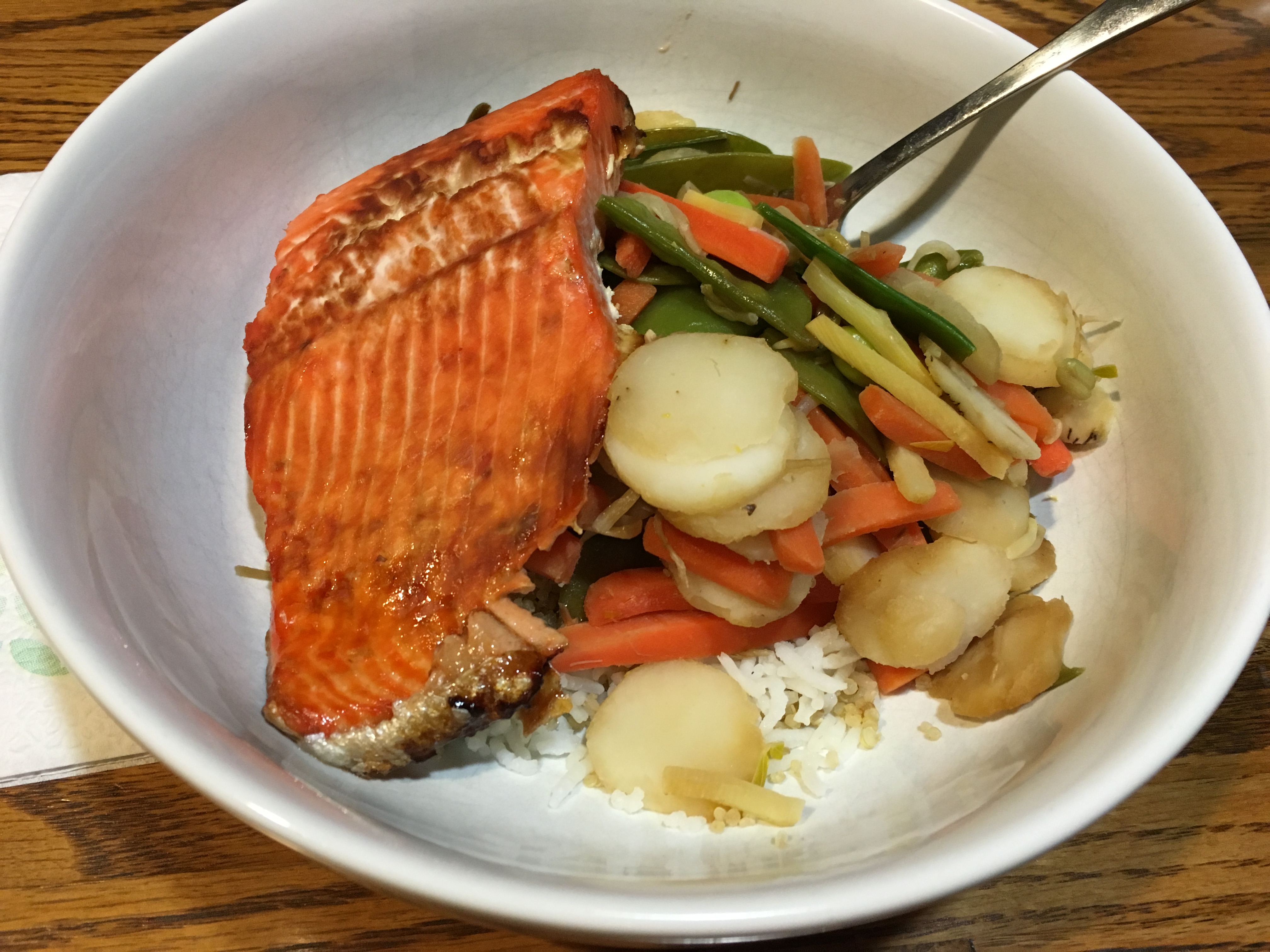 I made salmon with stir fry veggies on Tuesday which I served over both quinoa and white rice because there were leftovers of those already made.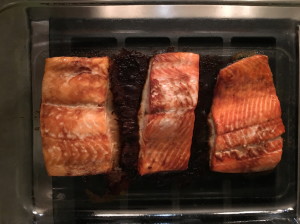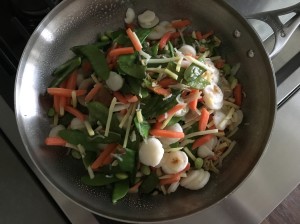 Wednesday I made "that chicken" with the suggested pairing in the recipe linked – kale, brussels, and bacon hash.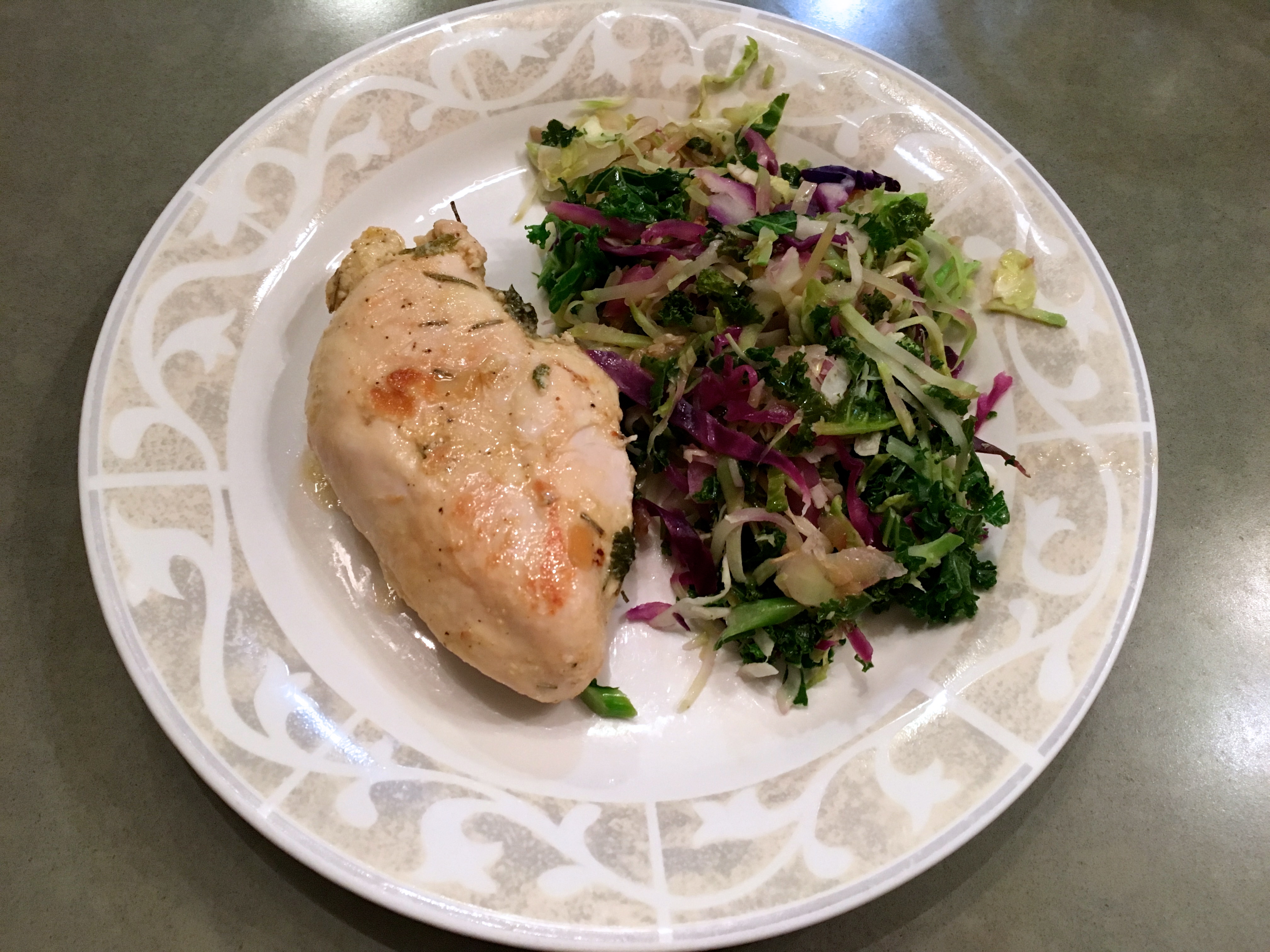 I made the marinade early in the day (I think while feeding the littles breakfast) and let it hang out all day in the fridge, which is basically the essence of the yumminess.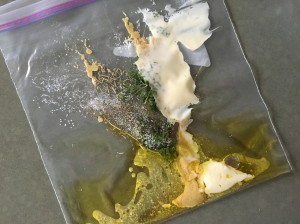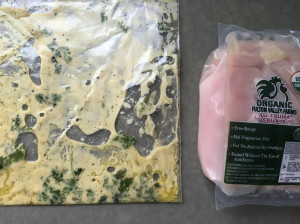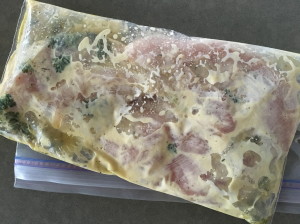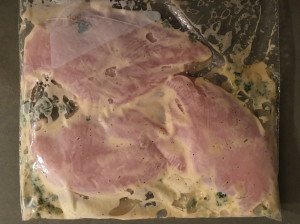 For the side dish I cheated a bit and used this bagged blend form TJs.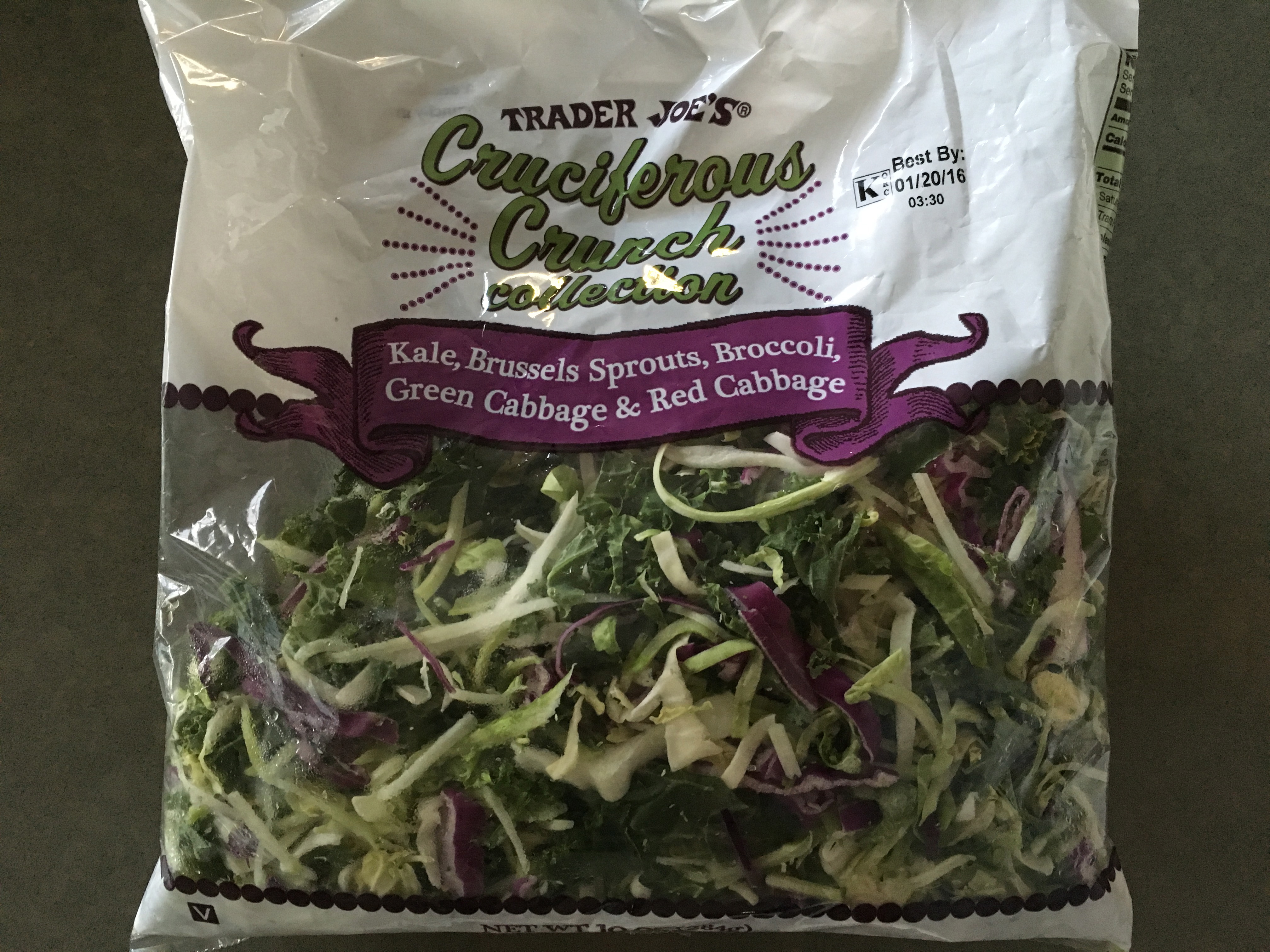 Sadly not organic.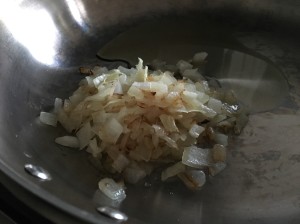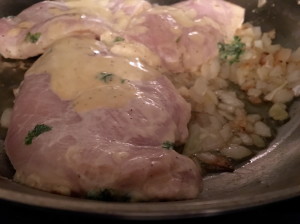 I used some of the sautéed onions for the chicken dish and some for the sautéed greens, but I nixed the bacon altogether and just used it's fat (which I have jars and jars of thanks to the boys' bacon consumption).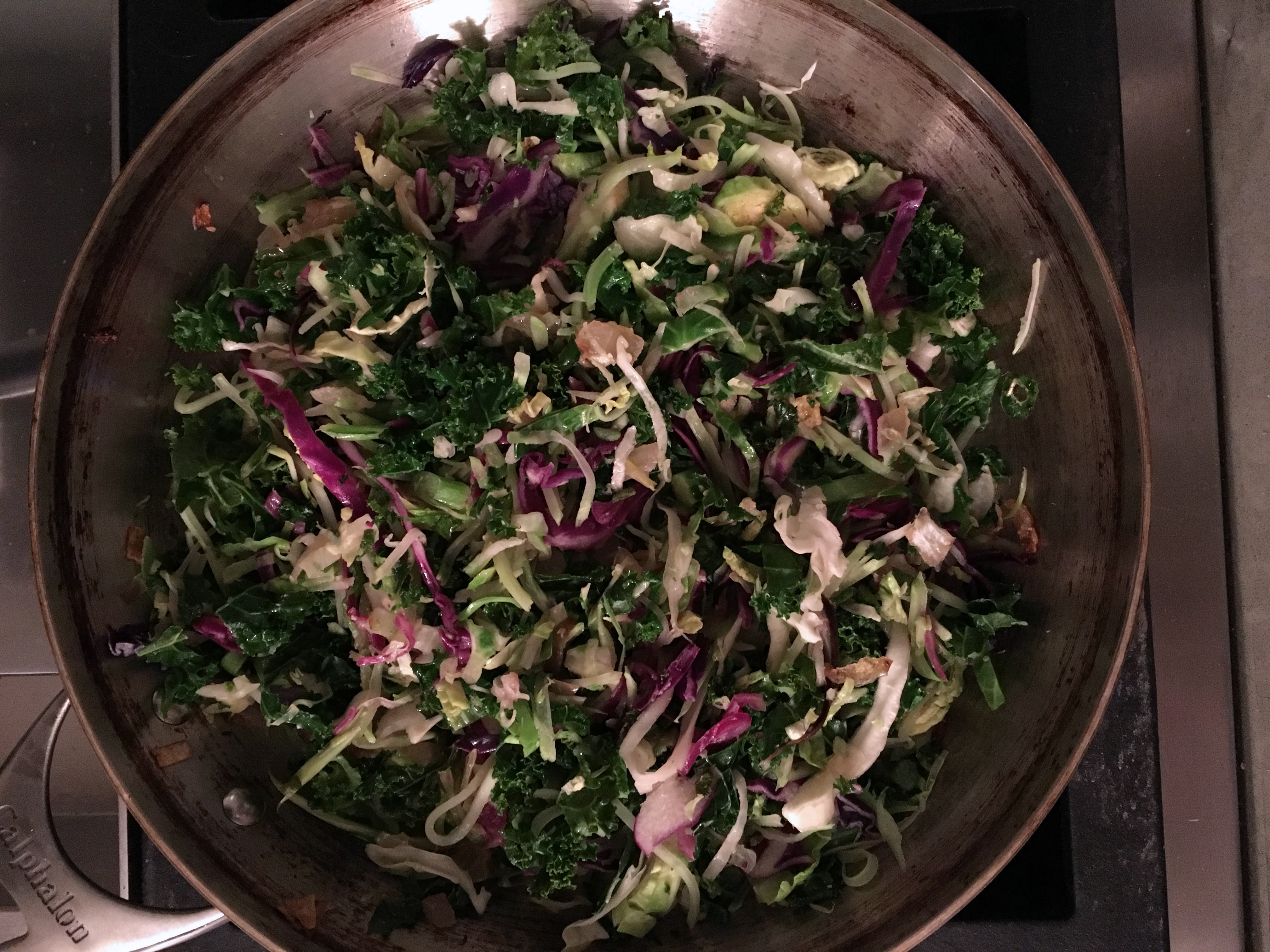 I am SO glad Costco started carrying organic chicken that isn't Foster Farms again.  We stopped buying it altogether from there in protest and while I'm not sure if others did as well, I'm happy that a change was made and I didn't have to compromise my ethics.  This chicken is from Fulton Valley Farms, which is local to us.  They focus on sustainability as well as quality (free roaming, no antibiotics, hormones, organic feed, etc.) and clearly have major pride in their practices.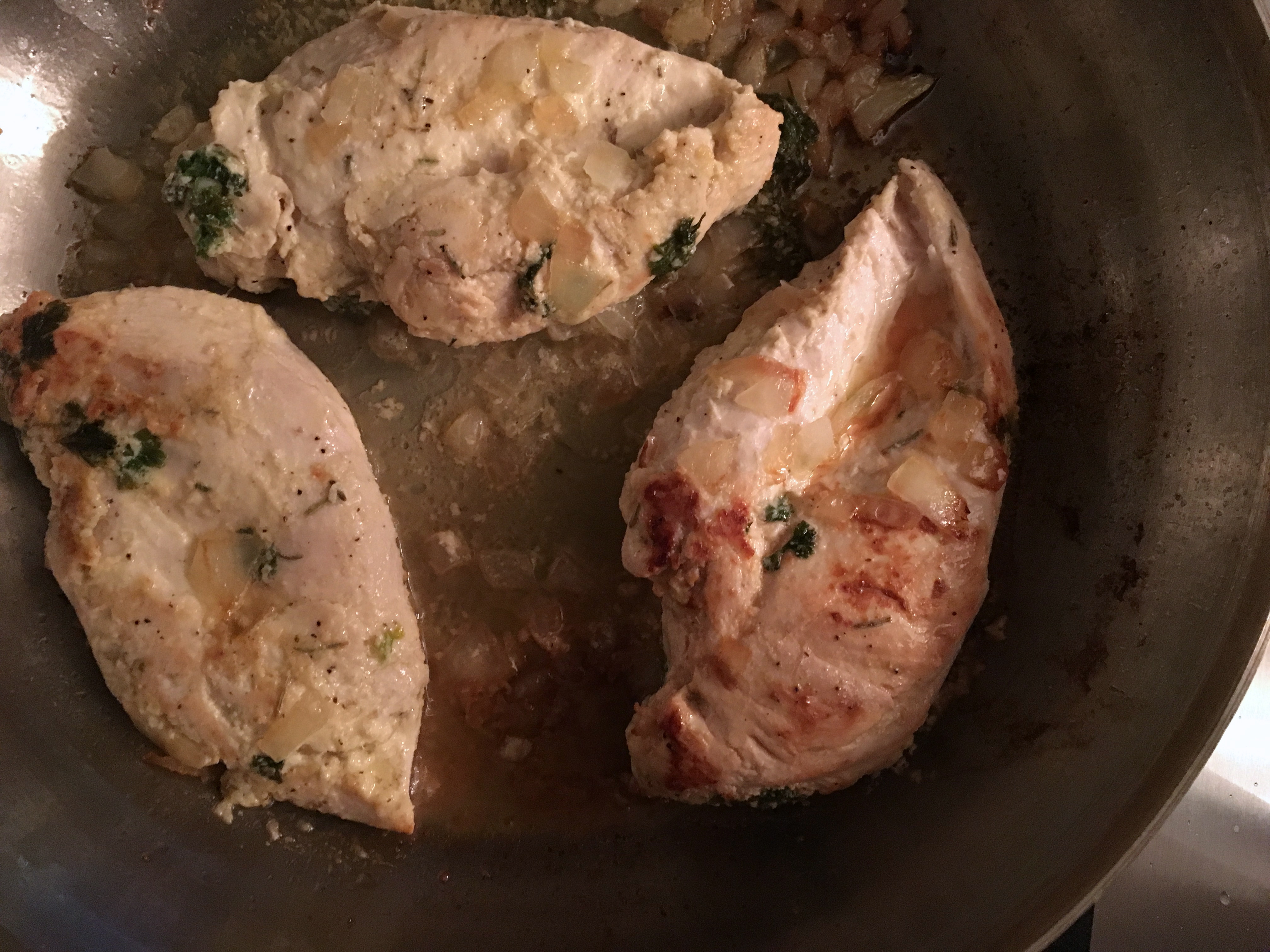 Thursday we had leftovers.  The last of the pork (but with beef) soup.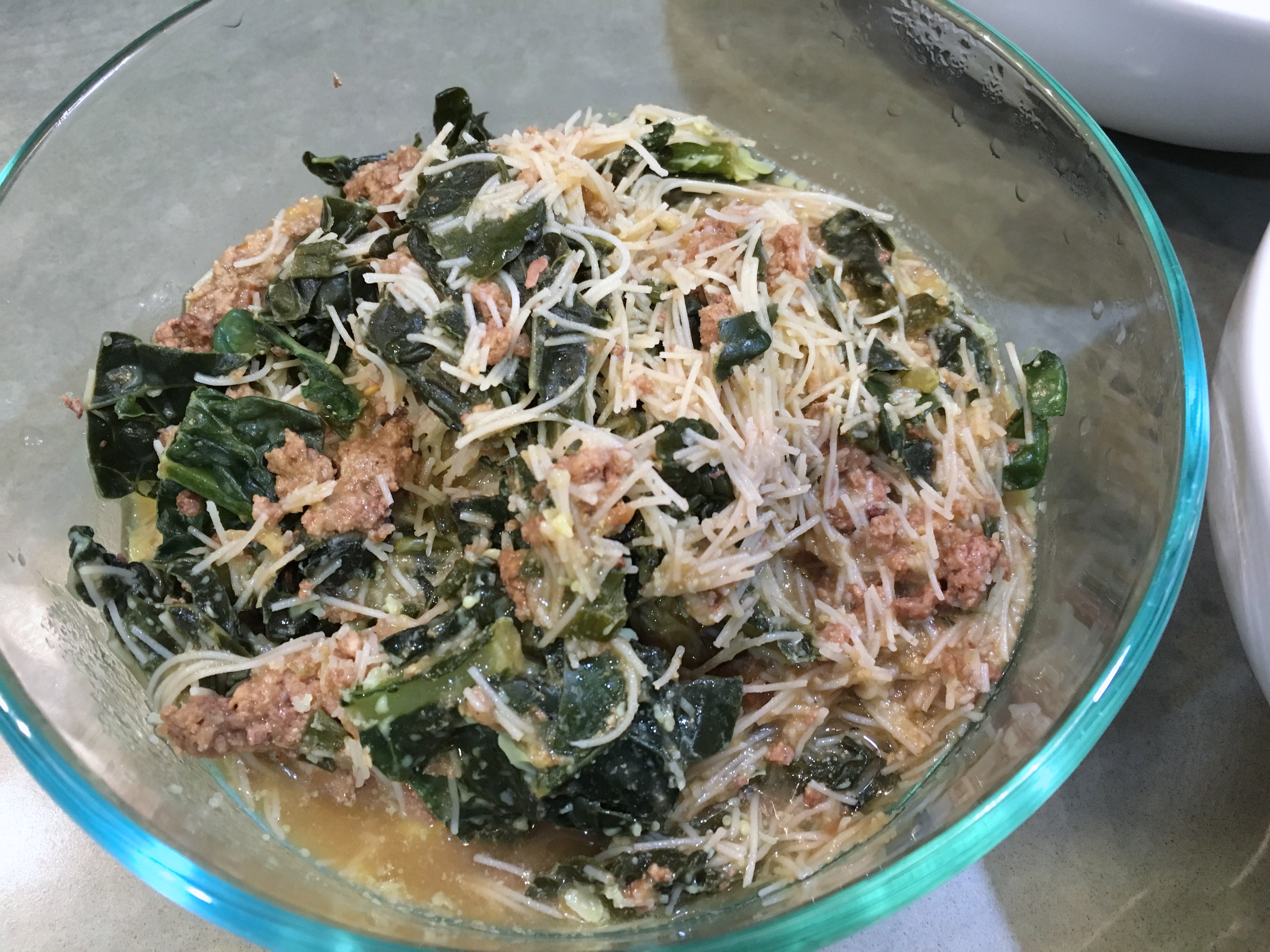 Next up.  TGIF with some bangin' quinoa bowls.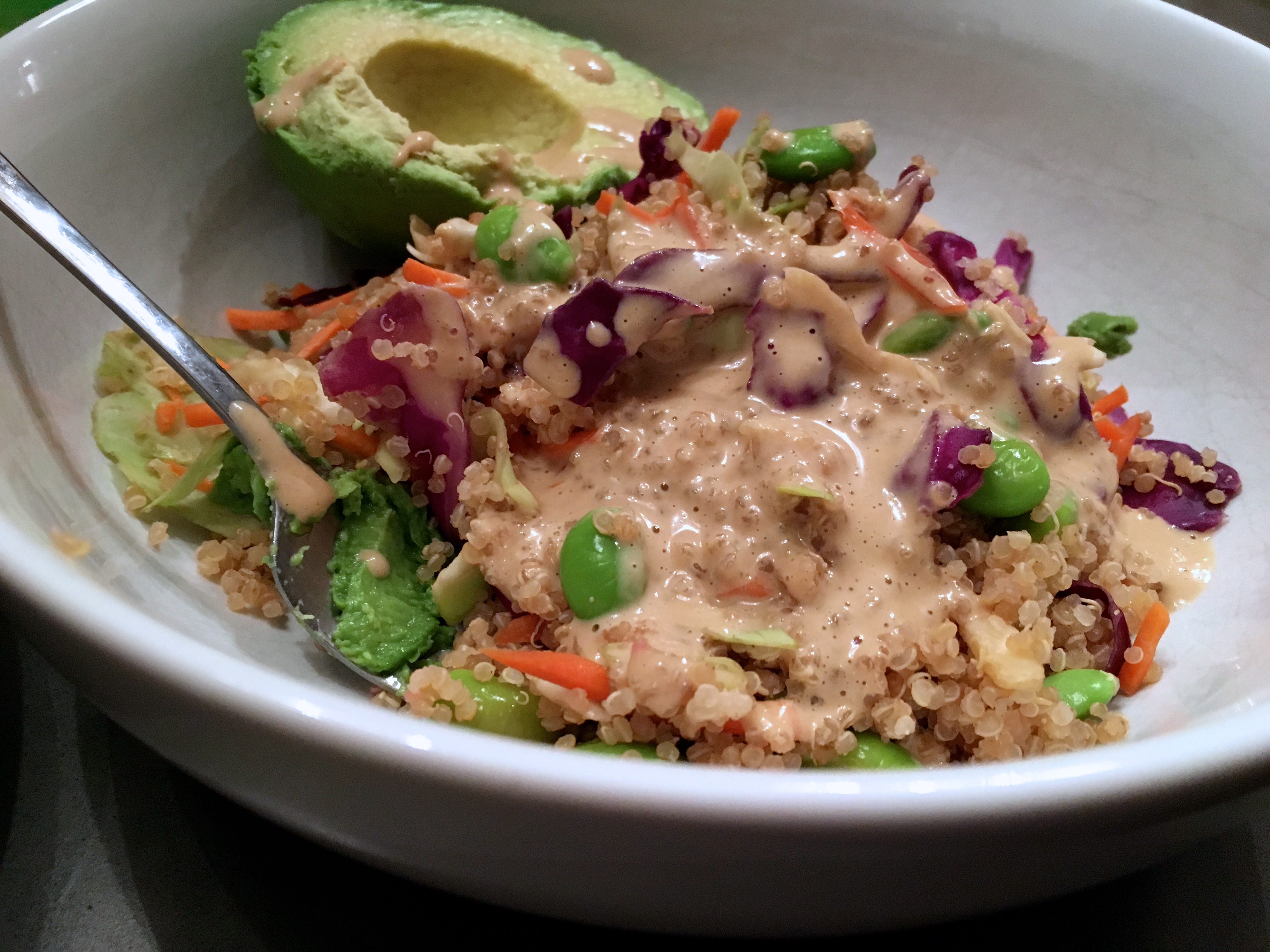 I made this recipe up but didn't write it down.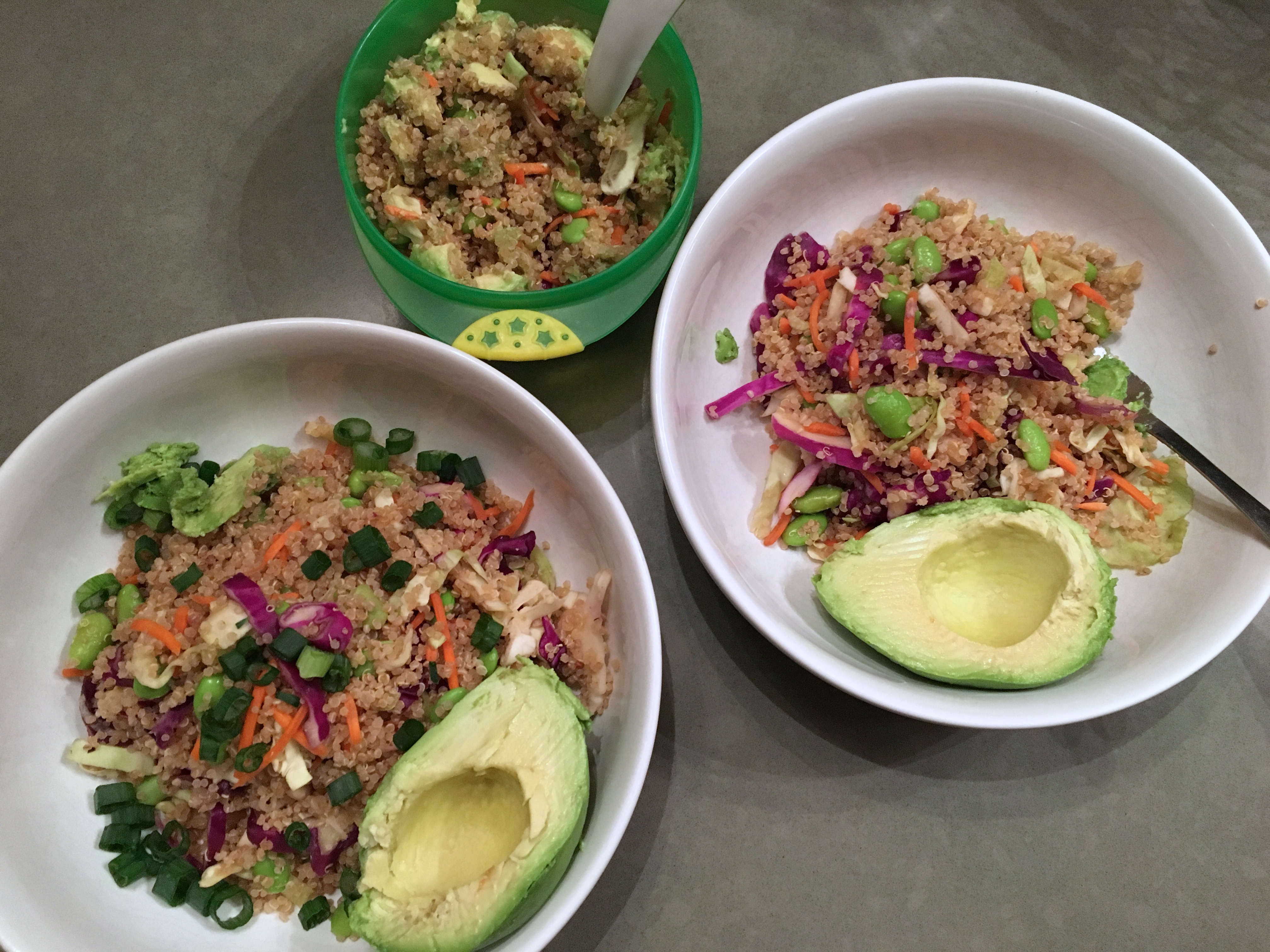 Basically I made a lime and tamari based sauce for the quinoa, then tossed it with slaw veggies (red and green cabbage, carrots, and edamame) and olive oil.  Kyle's got green onions, too.  Then to serve I added avocado and an Asian sun butter sauce (with more tamari, agave, fish sauce, and rice vinegar).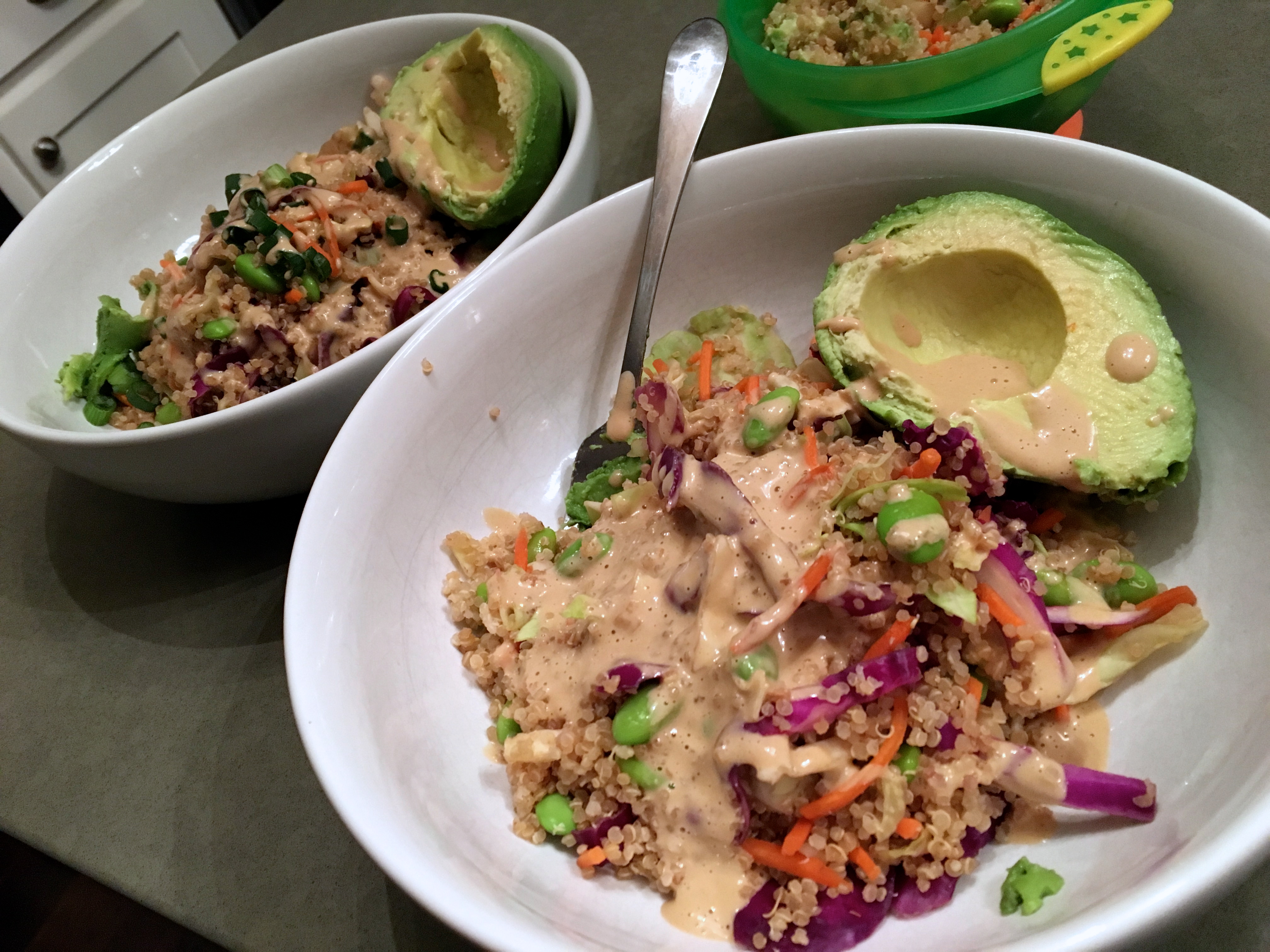 SO GOOD.  At first I held off on giving P the sun butter sauce, but once he saw ours and asked for it, I gave him a bit and then a bit more and pretty soon he was basically eating "saucy sauce" as the main meal.  Ha.  Luckily I made a lot so there was a bit leftover (which came in handy over the weekend).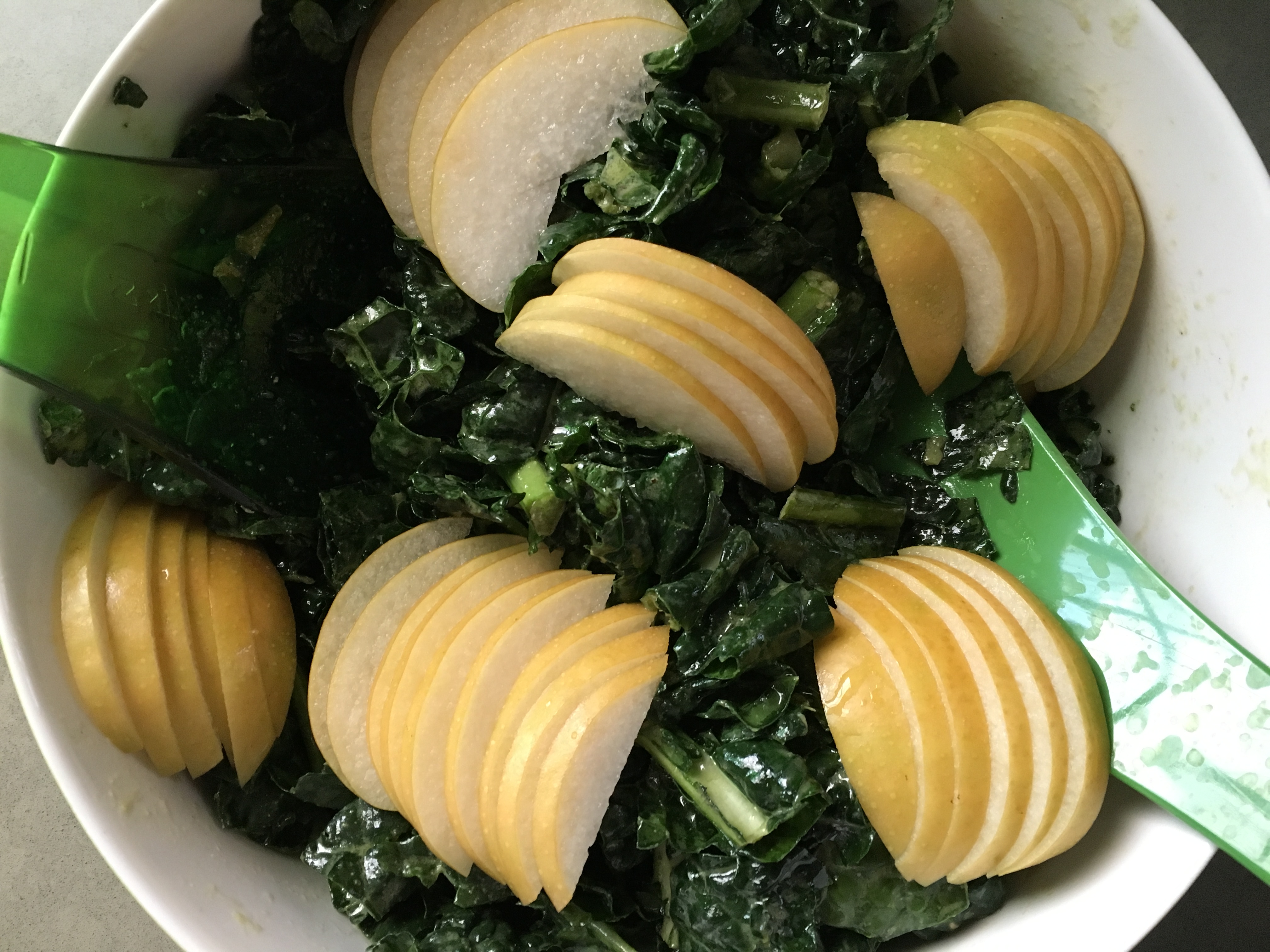 Saturday night I made this Kale and Asian Pear salad from A House in the Hills (new to me blog), which was perfect for our kale loving household.
The lemon dressing was divine and I highly recommend making it for all your future salad creations like I plan to.  Especially since we have lots of lemons right now!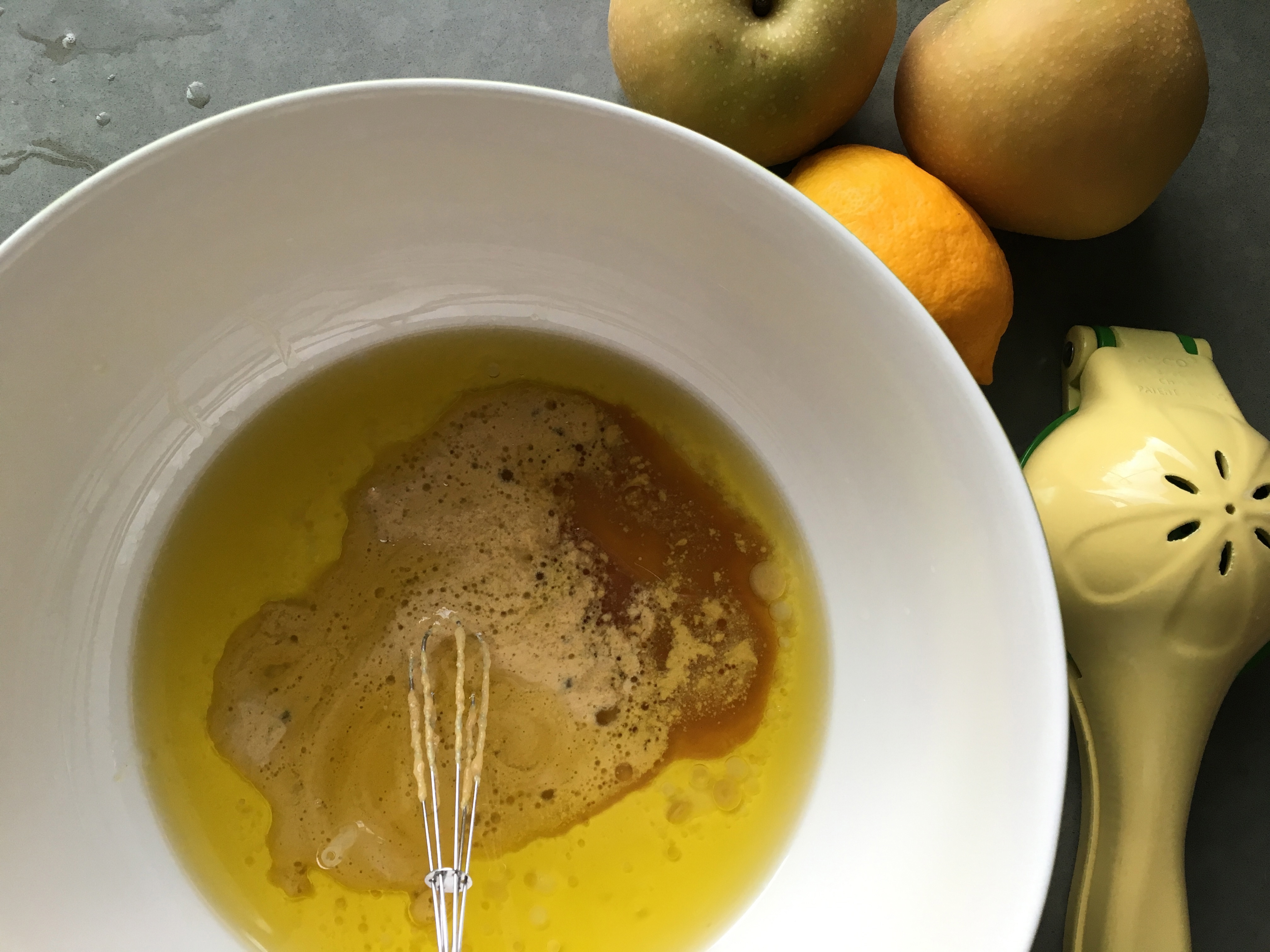 I made a few minor tweaks here and there (subbing a bit of shallot infused oil for shallots, walnuts for pecans, and massaging the greens in advance to break them down instead of sautéing them – I'm lazy and dirtying an extra pan is sometimes too much effort).
P was all up in it, and despite thinking I made WAY too much it was completely gone after we all had seconds.  Our appetites will never cease to amaze me.  Don't I say that every week?  Learn, Elise.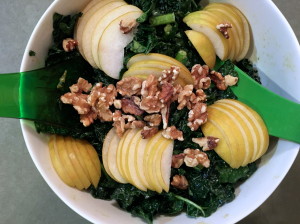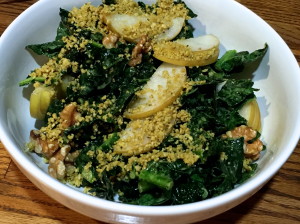 I topped ours with a little hemp/pepita/nooch "parmesan" (Gena's recipe) because why not?
Sunday was a loooong day – we went to Chico and back to hang with friends and watch football – and by the time we got home it was dark and we needed to get dinner happening immediately, so I just pulled all the leftovers out and we divided and conquered.  Kyle had the leftover Thai quinoa, bulked up with some shrimp and I had kale salad (because I always have kale salad on hand).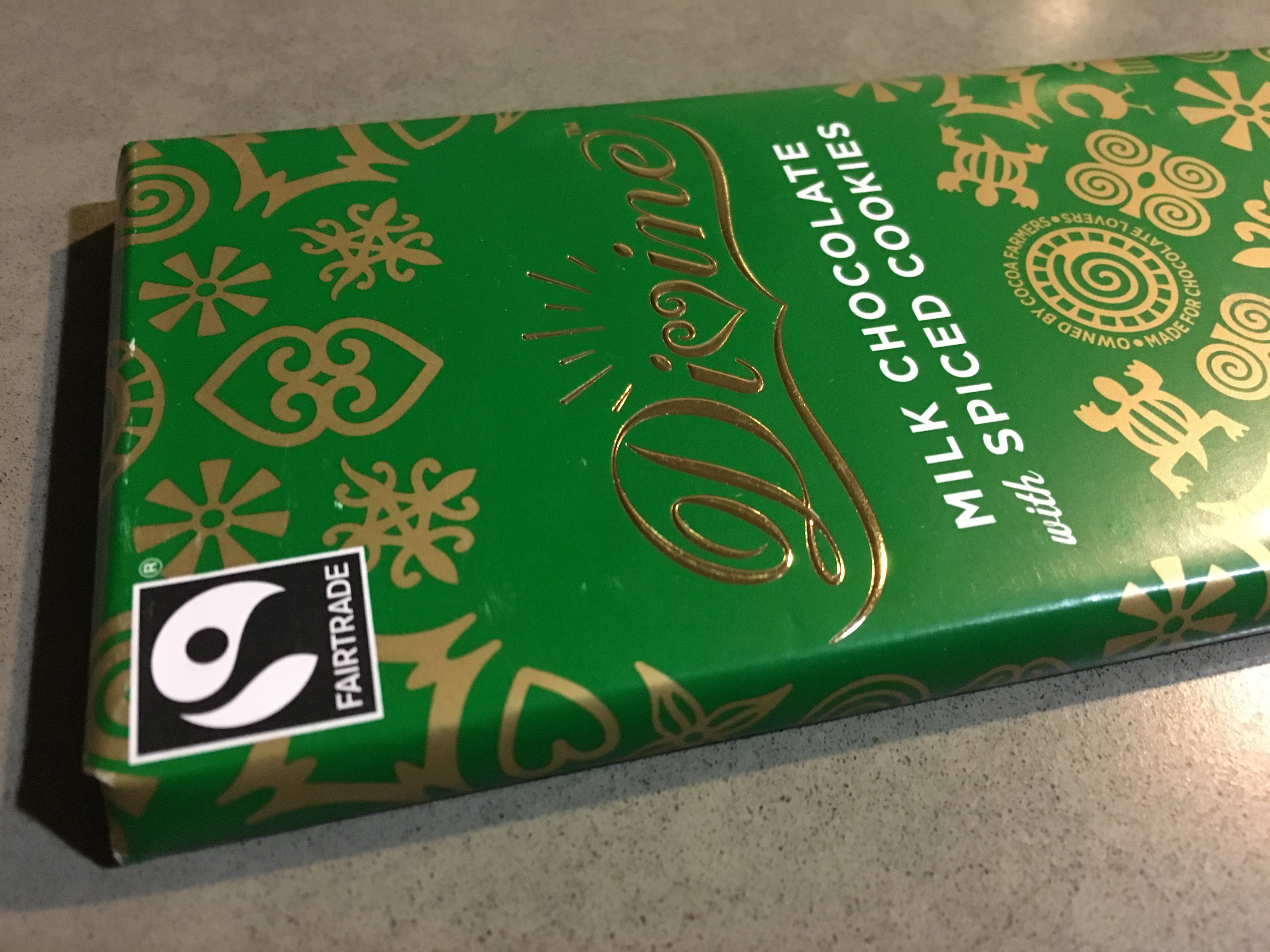 DIVINE is right.  Oh man, I wish this seasonal bar were available year round.  I got it from Thrive and it is no longer on the site because it's a holiday exclusive.  Womp womp.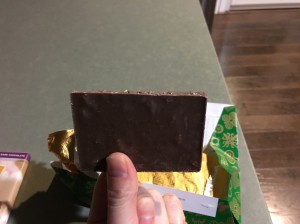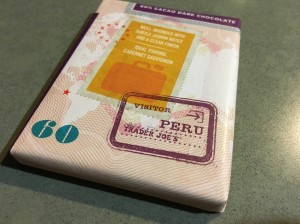 I am on my 20th or something order from Thrive Market and the company just keeps blowing me away.  I love them.  You all should join if you haven't already.  They are doing good things for reals.  This link gets you a discount on your first order btw.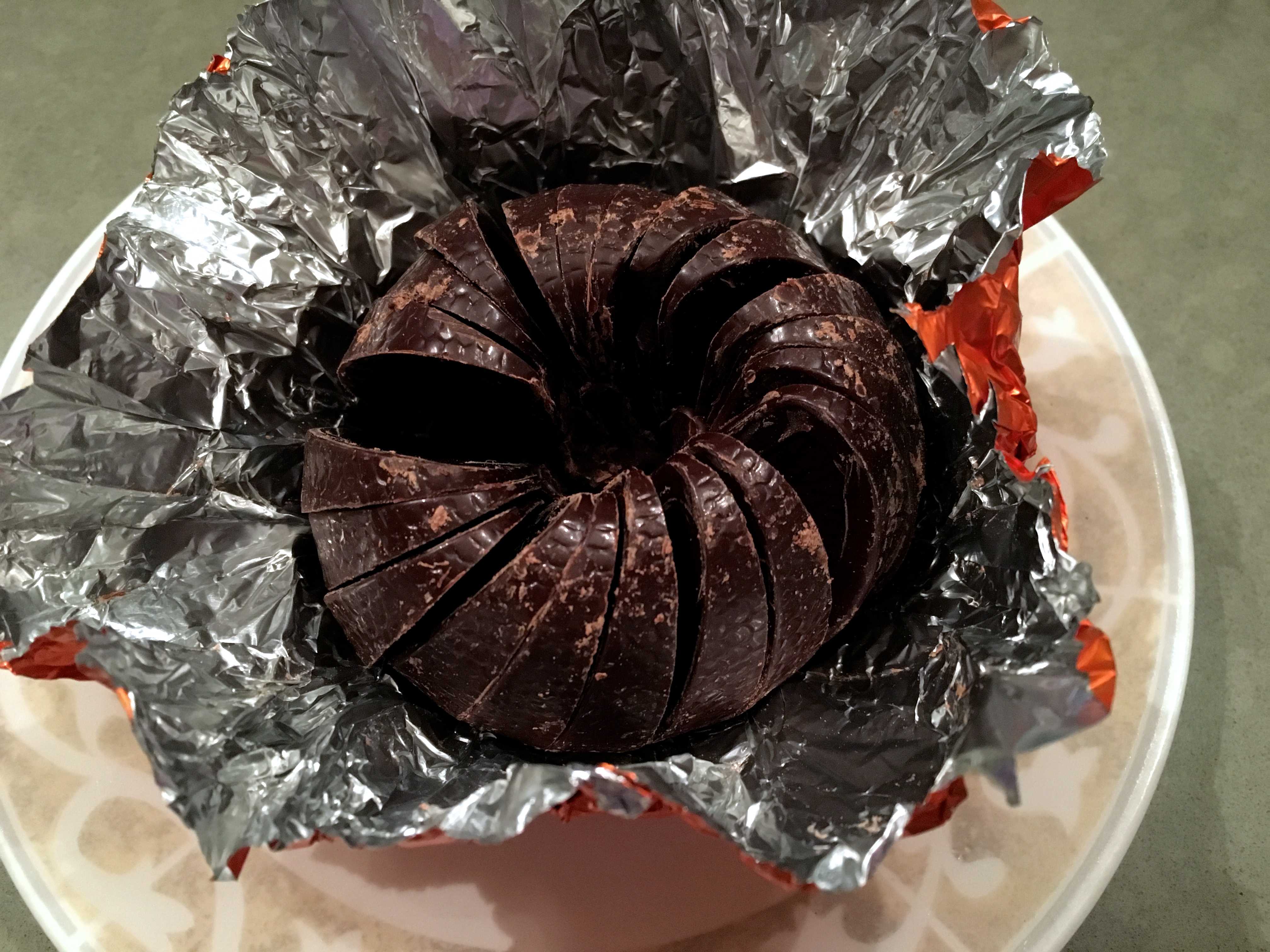 Another seasonal favorite are these orange chocolates.  LOVE.  I should have gotten a million.  They are currently my favorite treat.  I managed to make one orange last three nights – paired with other chocolate of course – but I wanted to eat the whole thing at once.
That's all for now.  I'll continue with the MLK holiday and the rest of this week soon.  Gotta go hit up Netflix for Making A Murderer – no spoilers please!