Our Halloween was awesome.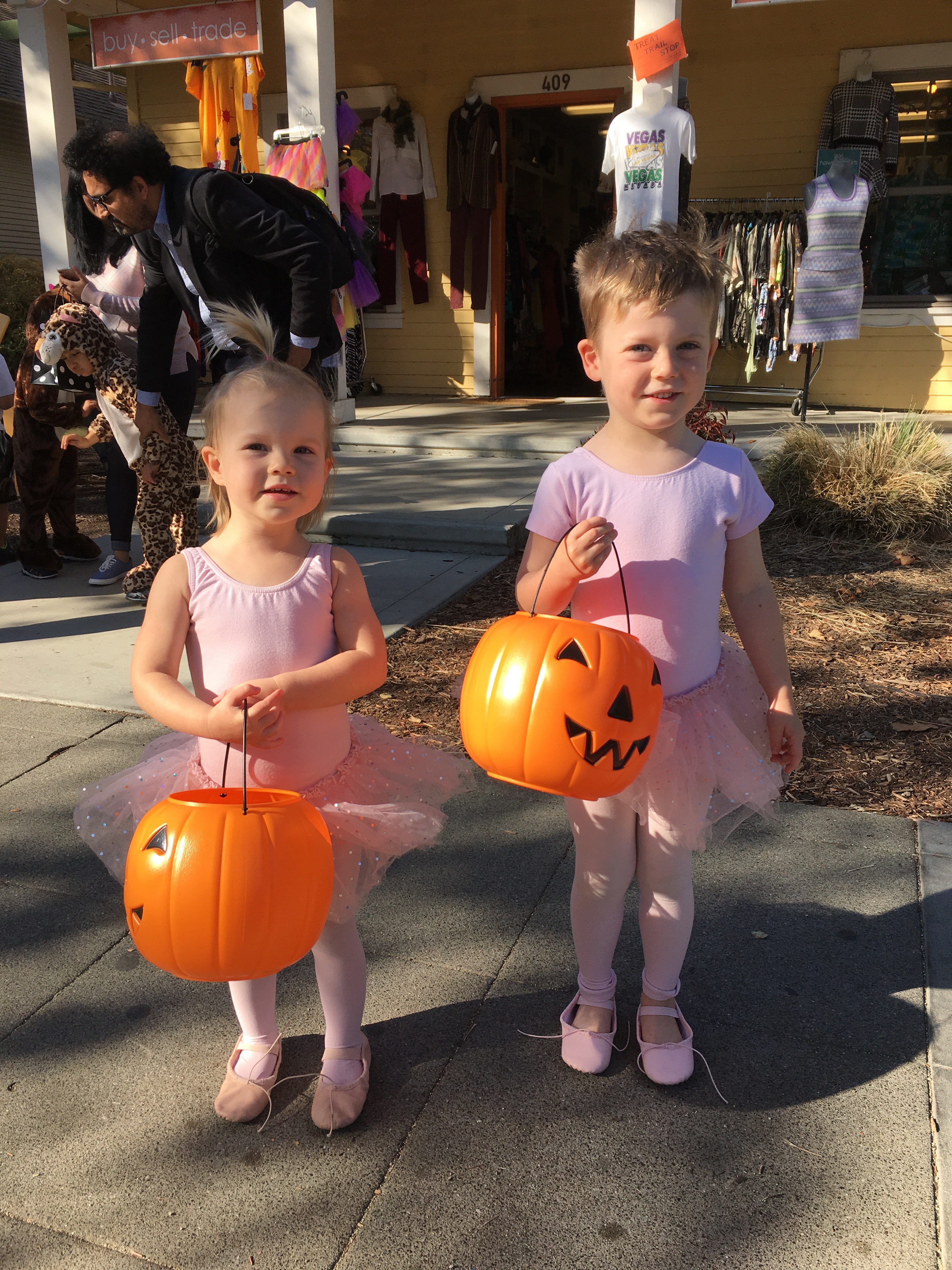 Just like the Christmas season last year, I am realizing more and more how much more fun the holidays are with kids.  The spirit is infectious.  It's so sweet seeing everything through their eyes…especially things they've read about multiple times, but are now experiencing themselves for the first time.  Like trick or treating!  He got to knock on doors and say trick or treat and do all that stuff for the first time. Equally as thrilling was seeing all the other costumed children in the street.  A ghost!  He loved recognizing the spooky things he's read about.  Which brings up another thing…how many costumes he didn't "get" because they are TV/movie characters.  I feel a little bad that he is in the dark (and has a blank stare when the kids or parent says what they are), but he actually doesn't seem to notice or mind, so whatever.  I think for him, it's still fun to see others in dress up.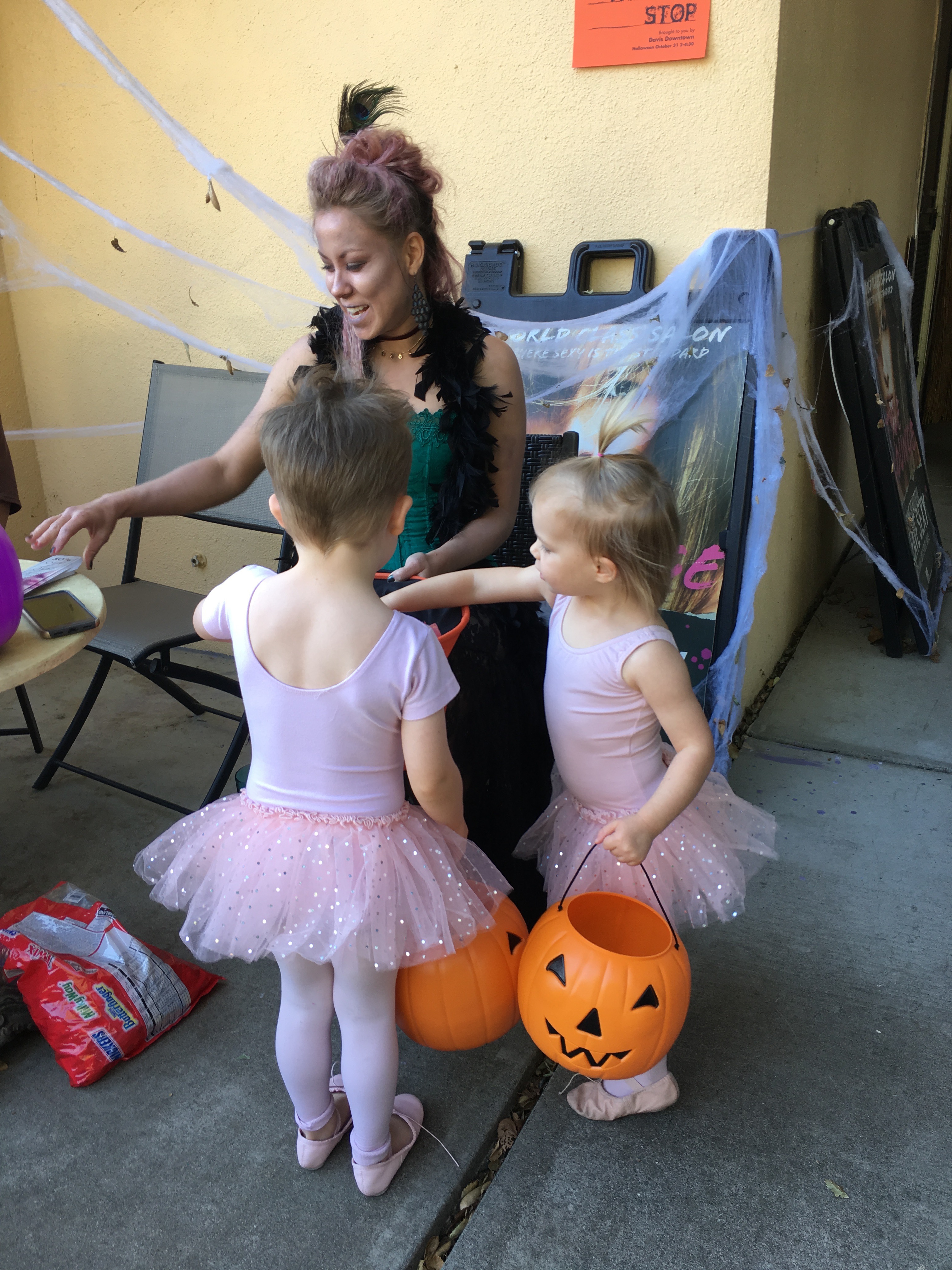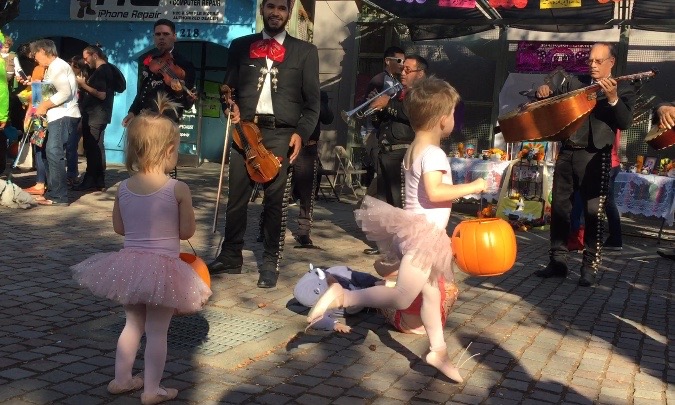 Our city does a downtown trick or treating thing every year and we went again this year.  It's always super packed, but still fun.  They had a mariachi band, which was way more exciting than candy, and P put on quite the dance show.
I know I've brought it up here before, but I think you guys are a like minded audience so I can vent to you because I'm in a safe space.  The thing is, I feel like I get the side eye by other parents because I don't let my kids eat candy.  Now, I'm sure it would be a lot different if my kids actually expressed interest in the candy, but they forget about it the second we get home.  But there's no way I'm letting my 2 year old eat candy!!  That's insane.  And yes I know it's a once a year thing, but (a) it's not – there are a bunch of holidays that involve treats from now until January and it's part of the problem that most adults have with this time of year; and (b) that doesn't mean it's acceptable – just because everyone else is doing it doesn't make it right.  Sugar is addictive and I'd like to postpone their foray into that as long as possible.
Self defense mode:  I'm not a total scrooge.  I let them have one thing of their choosing (highly guided by me) on the way home, which they liked well enough, but they weren't THAT into it (P chose organic fruit gummies and V chose a dum dum lollipop).  But it's like they are being trained by society to feel all the feelings about candy when it's NOT ABOUT CANDY.  In the few days that have followed the 31st, it's crazy how much of the discussion revolves around sugar.  Stop bringing it up!  Stop telling my kids to want candy above all else!  Let's celebrate the costume and festivities, not the gluttony.  Ok, I'll get off my soap box.  Don't hate me for my anti-sugar views?!
I should back up to the morning though, because the first part of the day was insanely cute with his preschool's parade.  V joined in on the fun.  Most of the time she thinks she's in his class.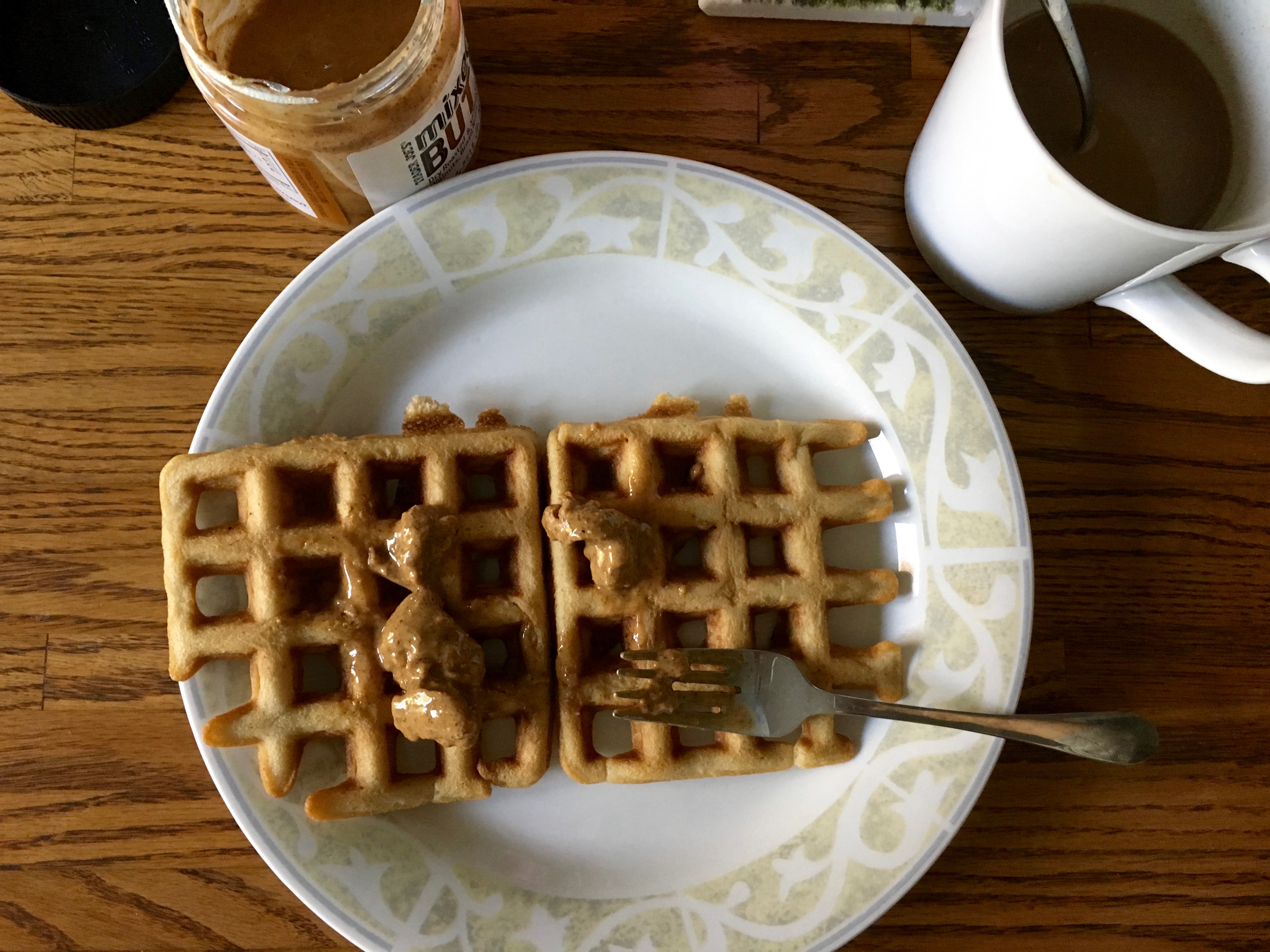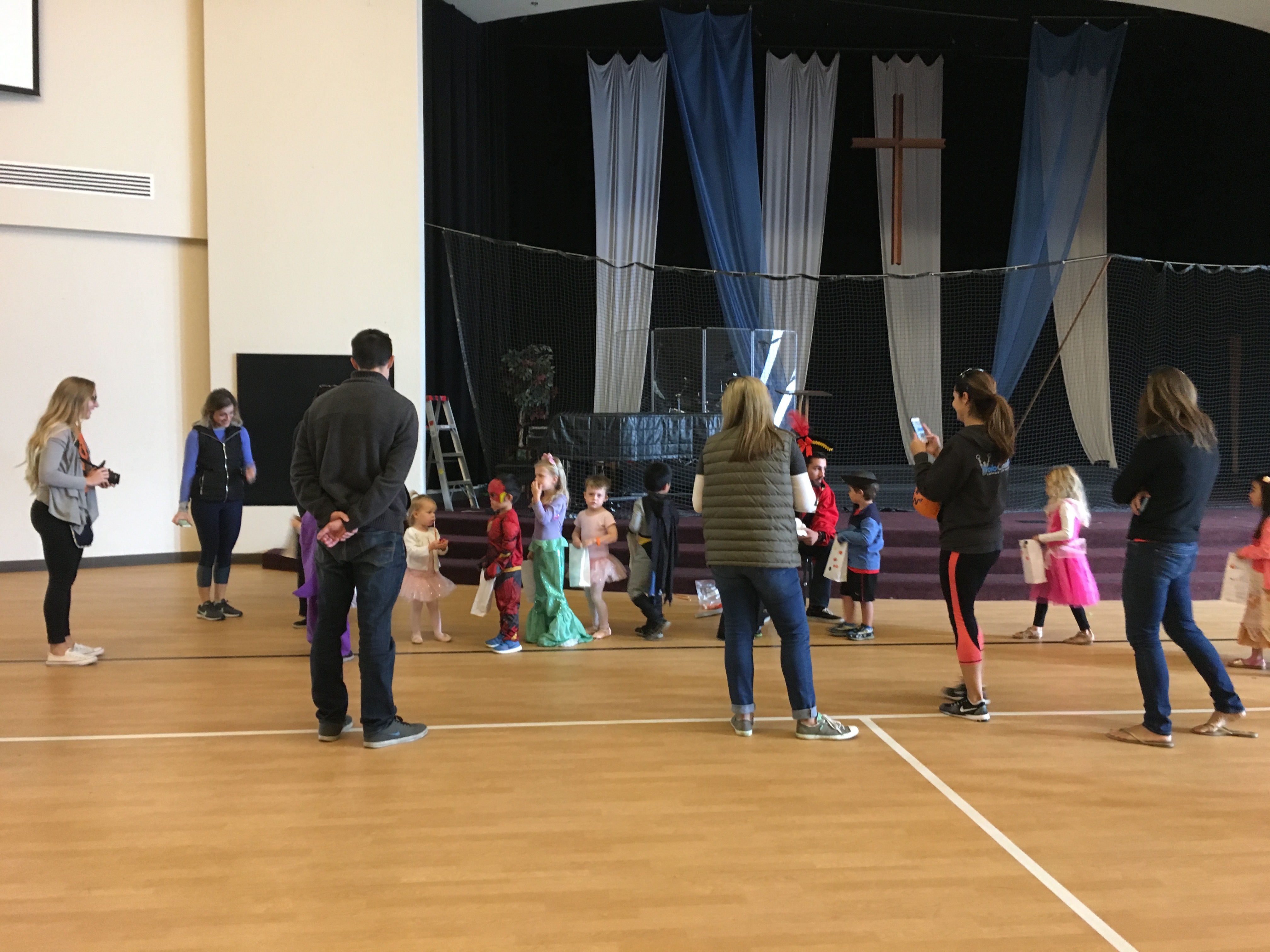 The different classes basically just waltzed around the campus, in and out of each others' rooms, etc. getting stickers and stamps along the way.  Anyway, I wasn't going to blog much about Halloween since I've already covered the previous 500 times we celebrated, so I'll wrap it up and move on to the food.
I went to library with V that morning and saw my friend's book on display!  I texted her immediately of course. 🙂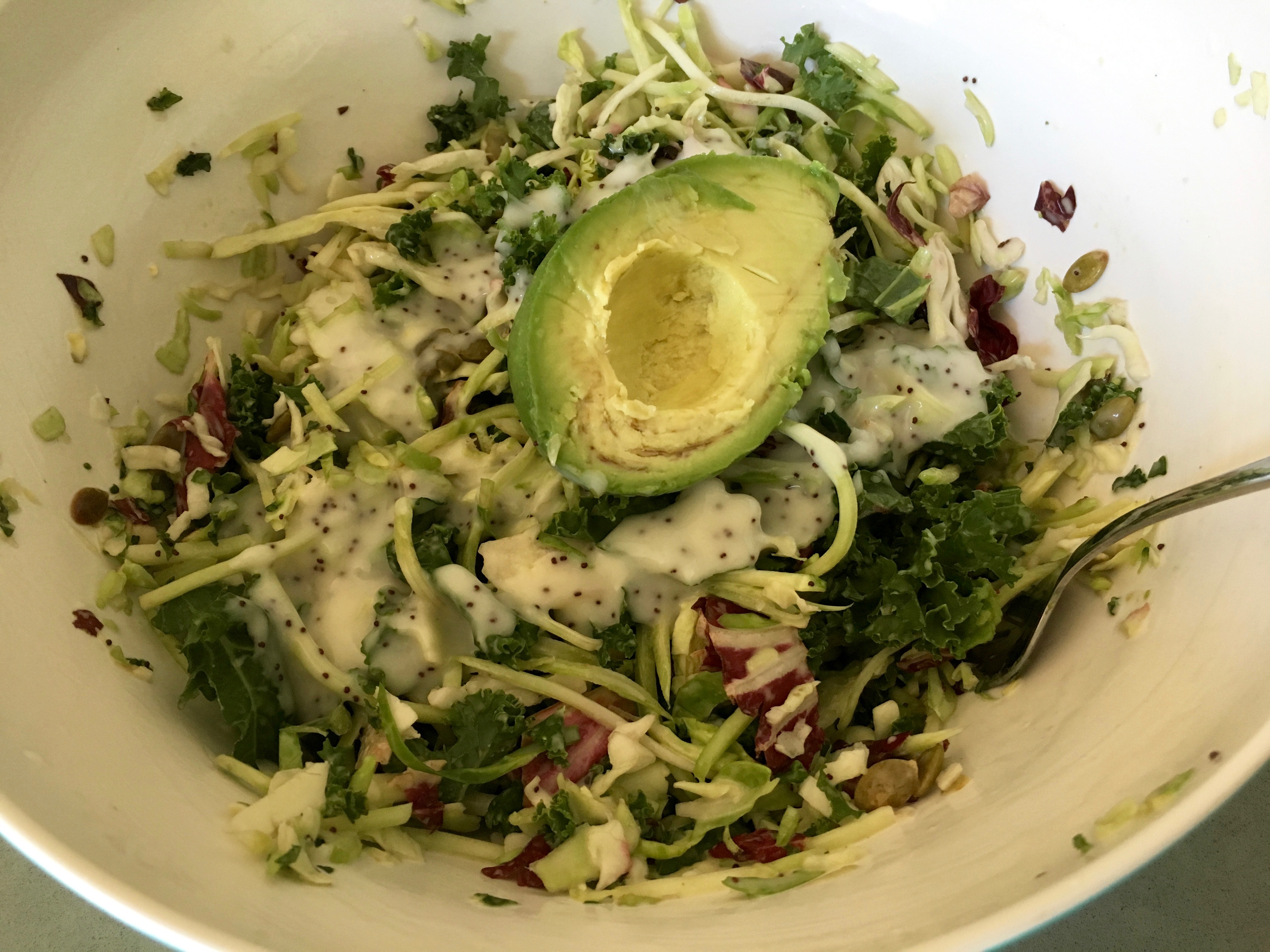 Lunch salad.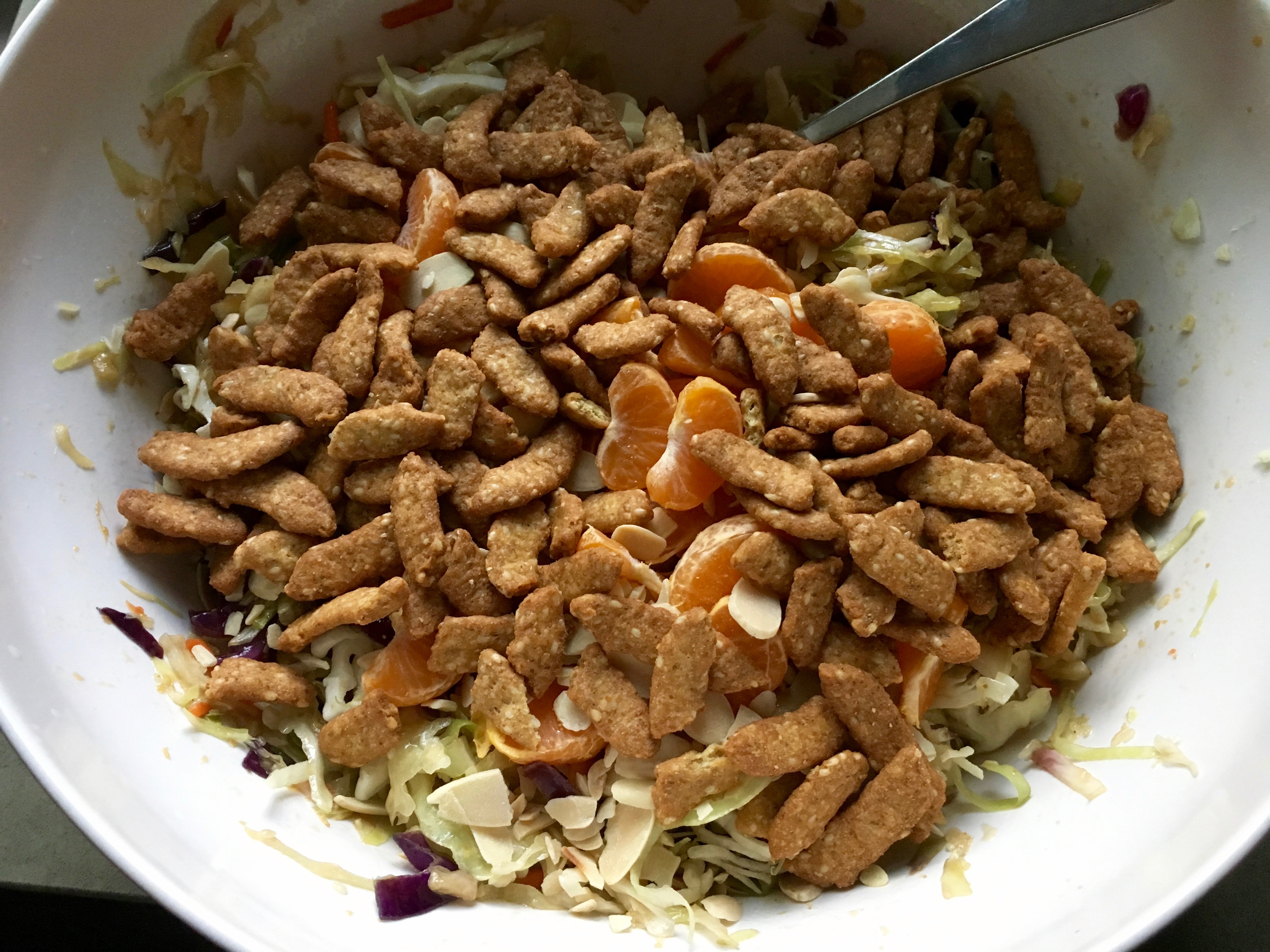 After I ate, I made the pot luck dinner item for our neighborhood Halloween party.  Both kids were napping because I convinced P that he'd get to stay up later and go trick or treating if he got a good long rest in the middle of the day.  It worked out perfectly, and by the time they both woke up, Kyle was able to get off work and come join us for the aforementioned downtown trick or treating.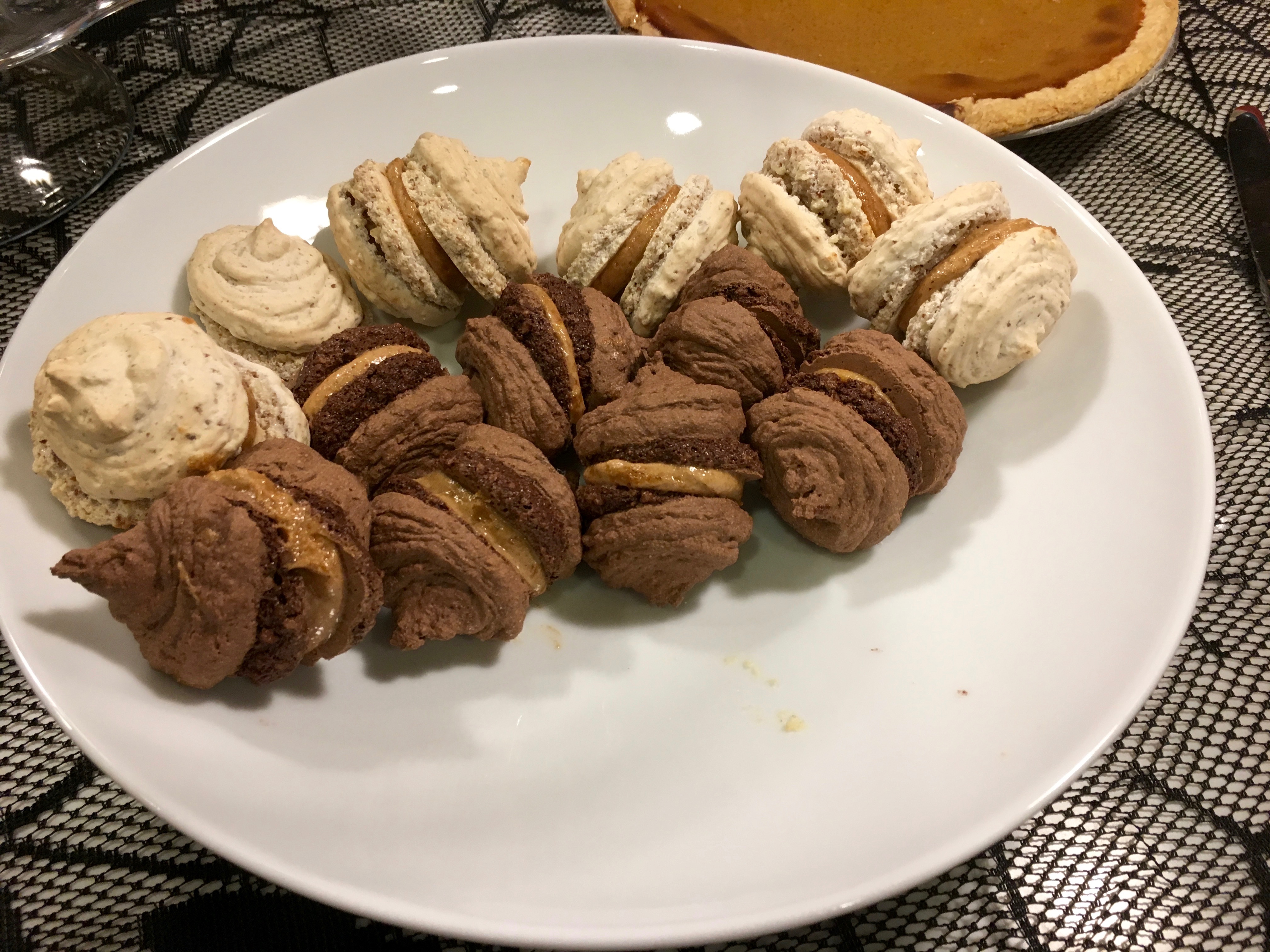 Look at these homemade macarons at our neighborhood party!  WOW.
The get together was so fun because there are a ton of kids on our block.  It's become an annual tradition and this year was even better than last because they are growing up and can do more.  Also, his allergy status is WAY different, which completely changes how we approach parties.  Last year I brought food for P but then he was fed a bite of Asian noodles off a girl's plate when we weren't looking (it was so sweet, but she didn't know abut his allergies and wasn't old enough to comprehend it anyway) and we had a mini freak out when we found out until we tracked down the person who made the dish to make sure it didn't have any peanuts. This year I basically let him eat whatever he wanted – sausages, mummy hot dogs, chips, etc.  And that was super exciting for him.  What a difference a year makes.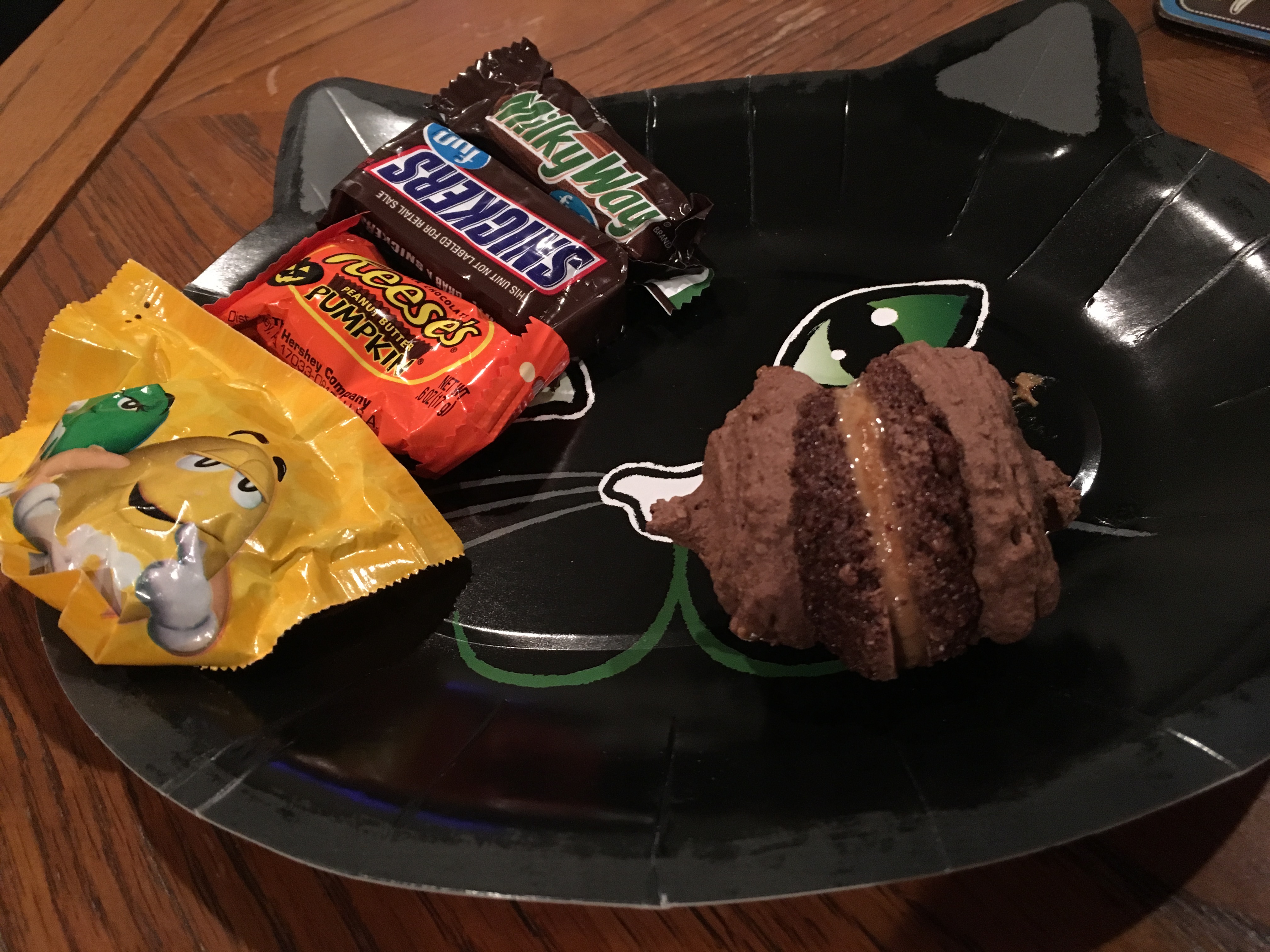 Kyle gave V a bath and put her to bed whileI gave P his dose.  Once we had observed a decent rest period I took him out trick or treating in our cul de sac.  His favorite thing he got?  A toy spider.  He legit thinks the point of trick or treating is to get candy for me and Kyle though.  I had a candy party after everyone was in bed.  With as many peanutty bites as I could get. 😉