We woke up Sunday morning still kid free!  After working out together (bike rides!) we contemplated our breakfast situation.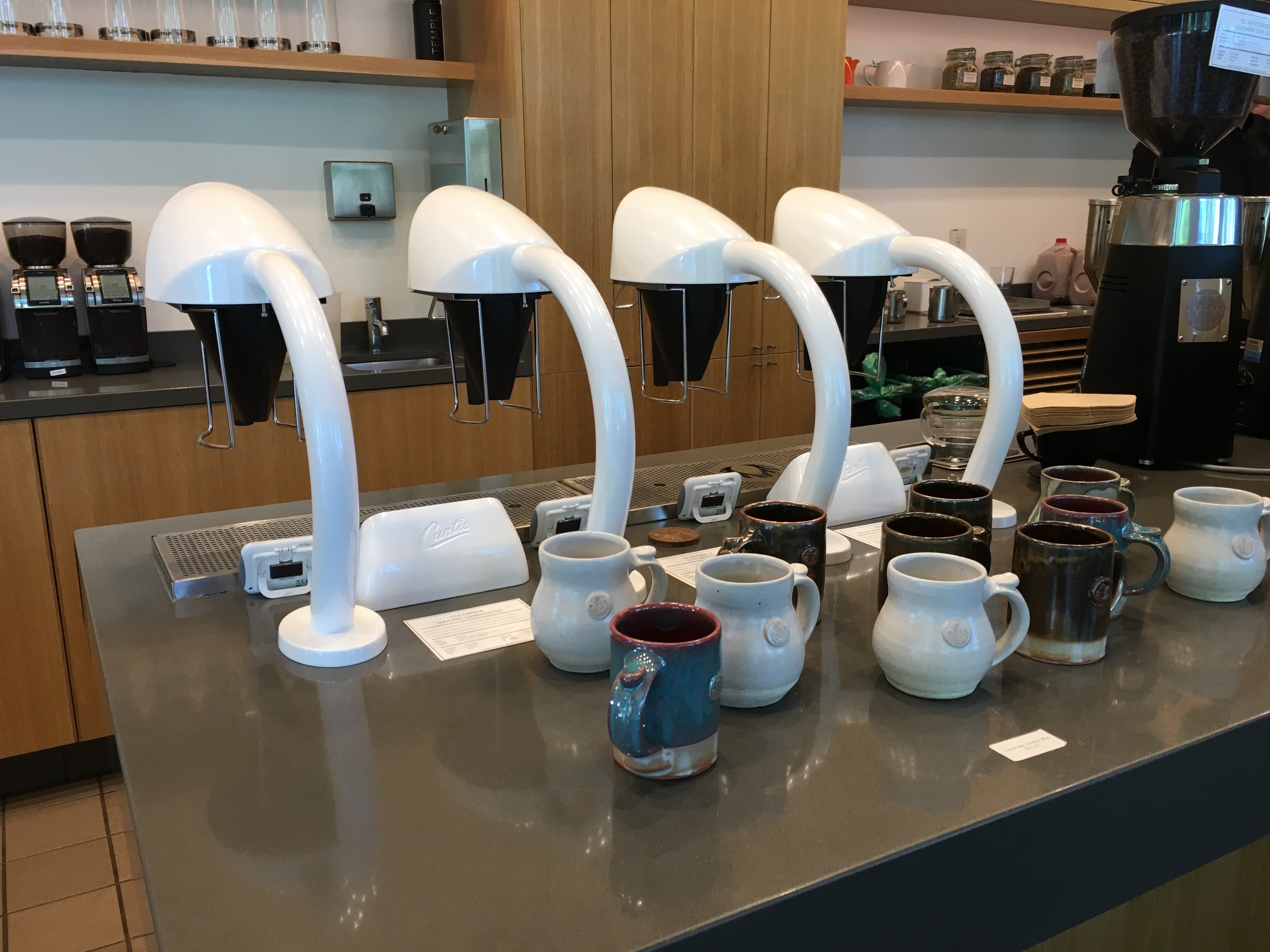 Kyle really wanted to encourage me to treat myself and kinda coerced me into Temple.  He was shocked when he found out I'd never been.  It's THE ULTIMATE for coffee people.  My dad would go gaga in this place.  Look at all the pour over stations!
But why he really wanted me to go in was for the baked goods.  They had nearly TEN vegan and gluten free pastry options!!!  How did I not know this!?!?!
The coffee was calling to me too.  Oh man, this place is $$$$.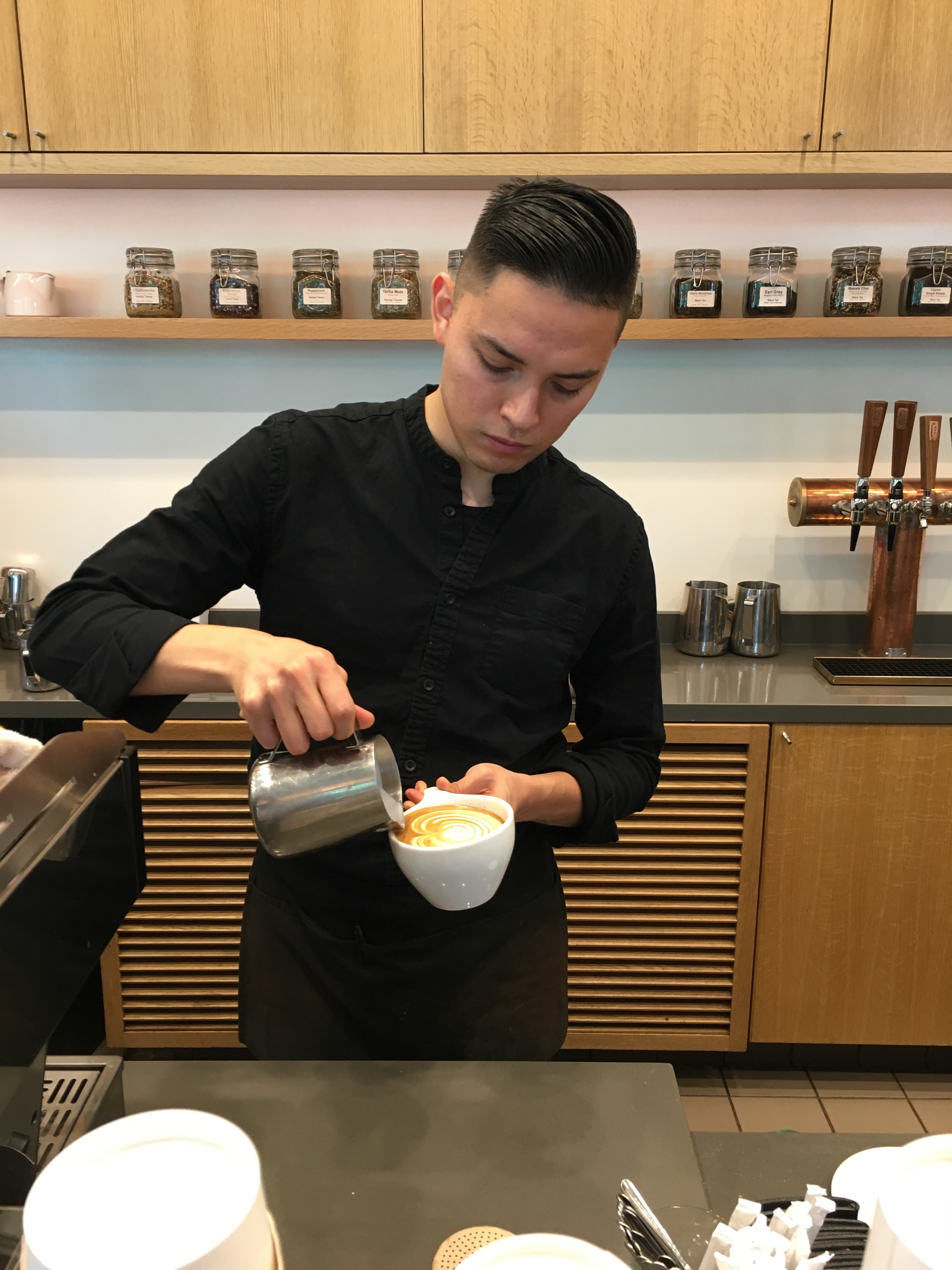 Fancy fancy.
We brought our eats home so we could watch OITNB while noshing.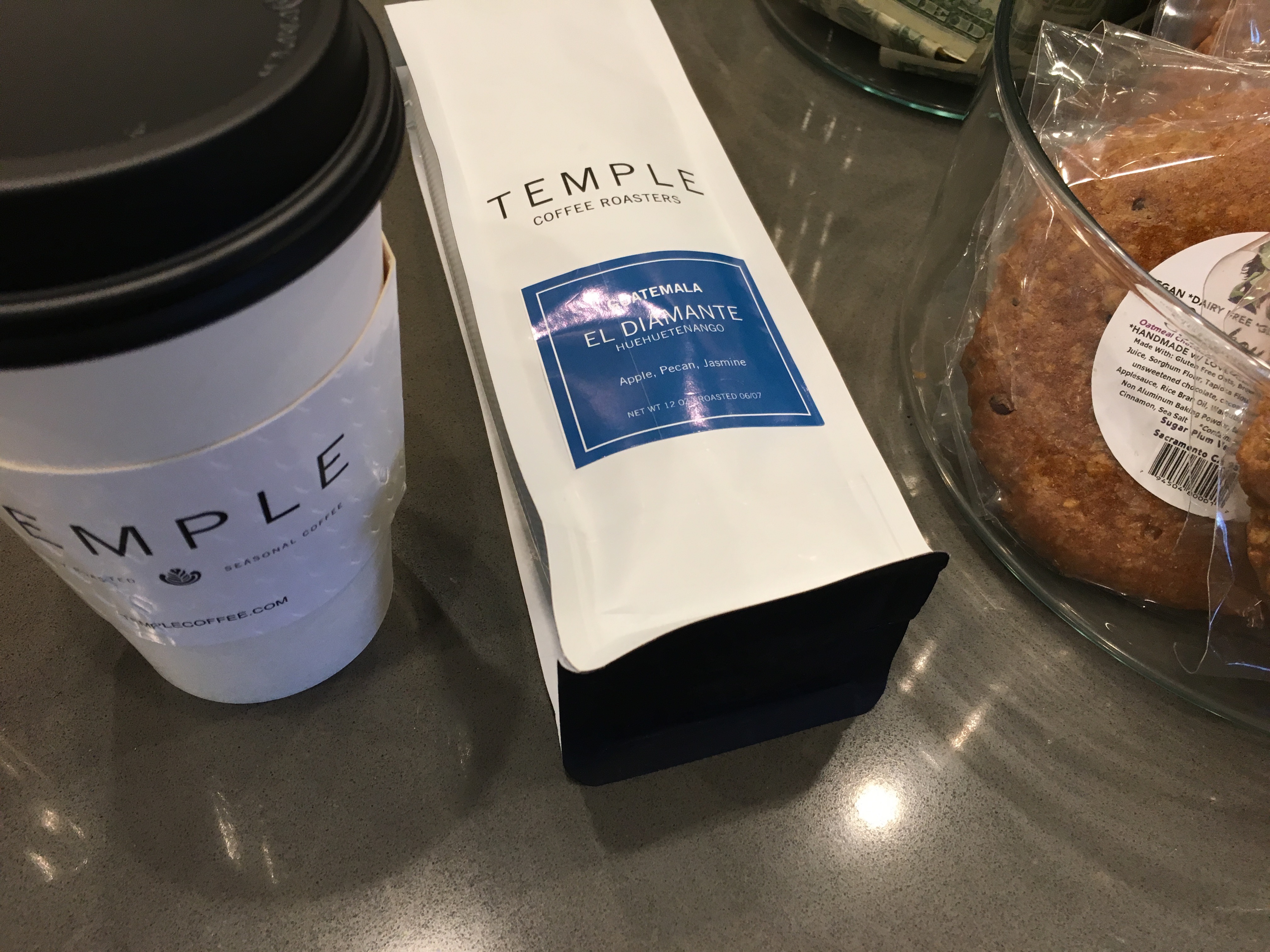 Check out Kyle's bear claw!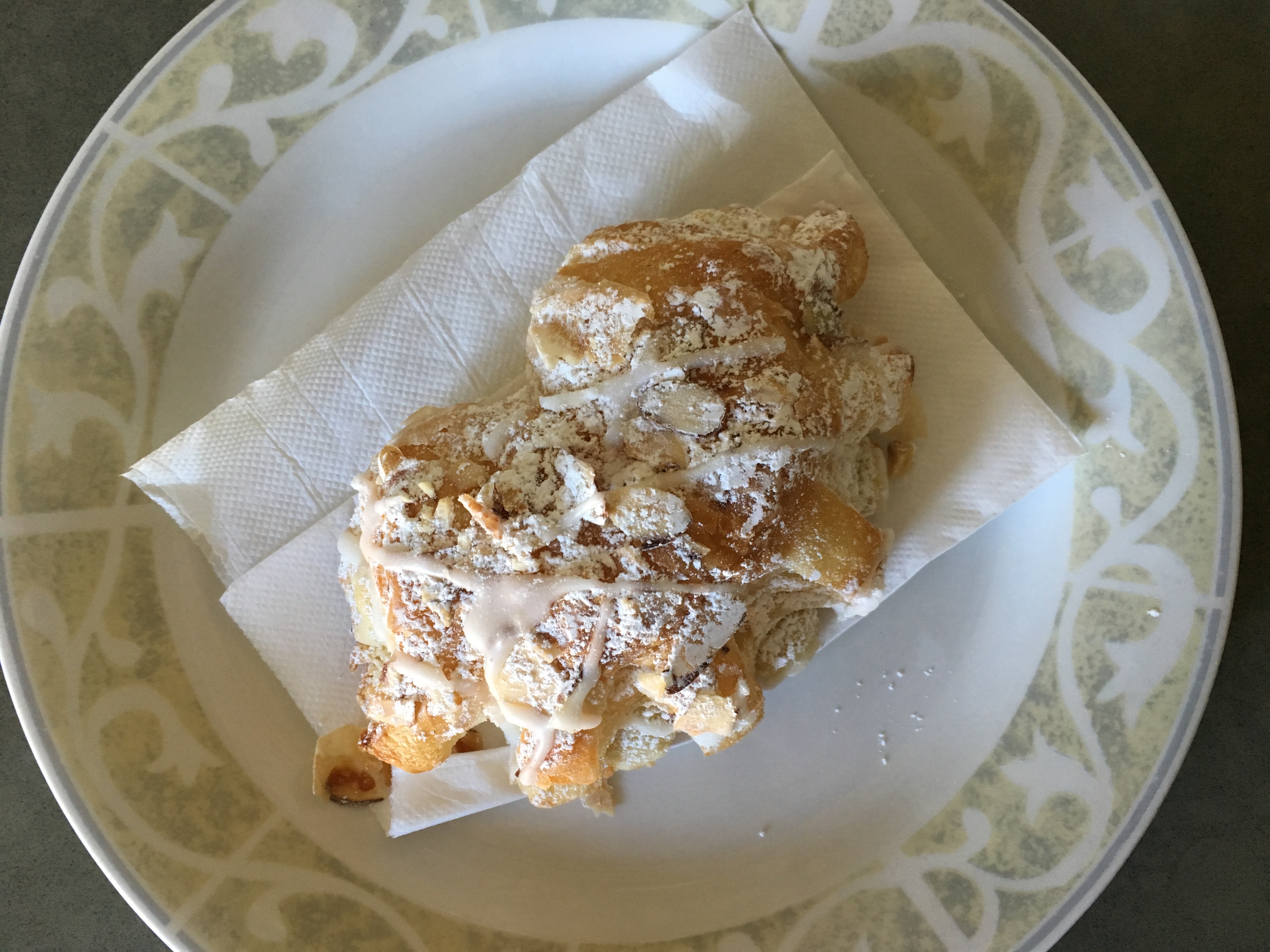 I couldn't decide between them all so I got two muffins.  I started with the blueberry one.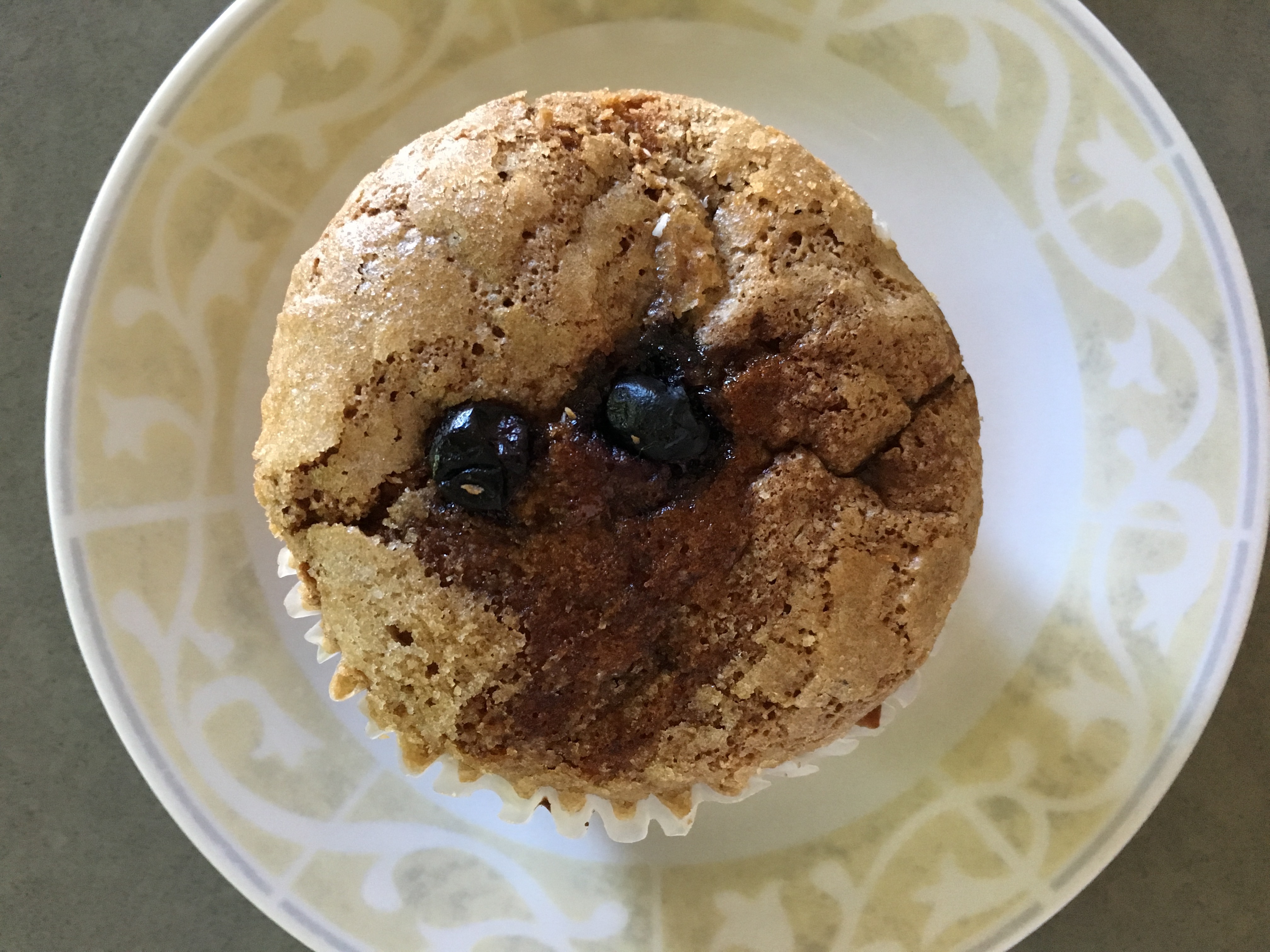 Which I amped up with cashew butter.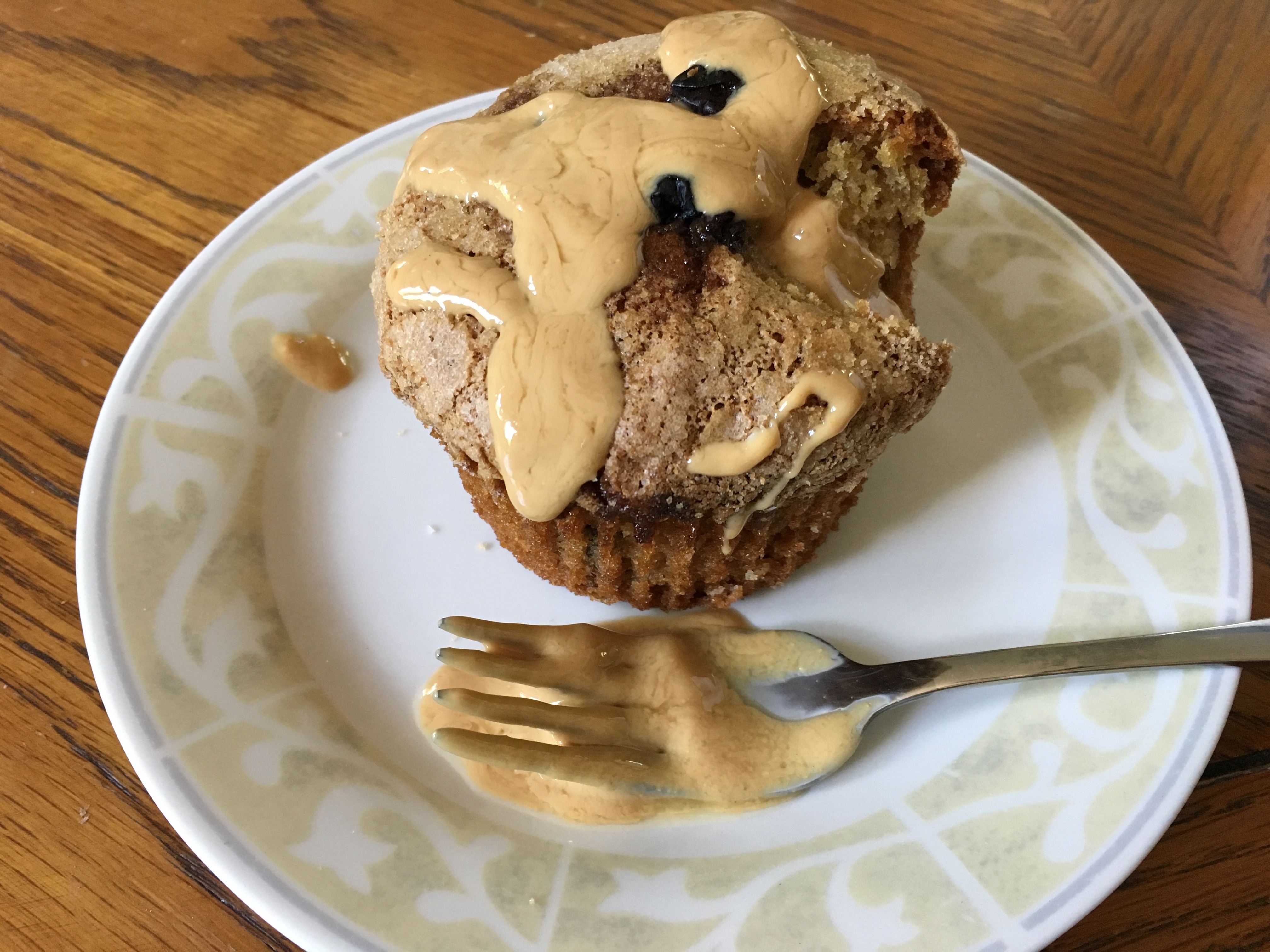 Drippy heaven.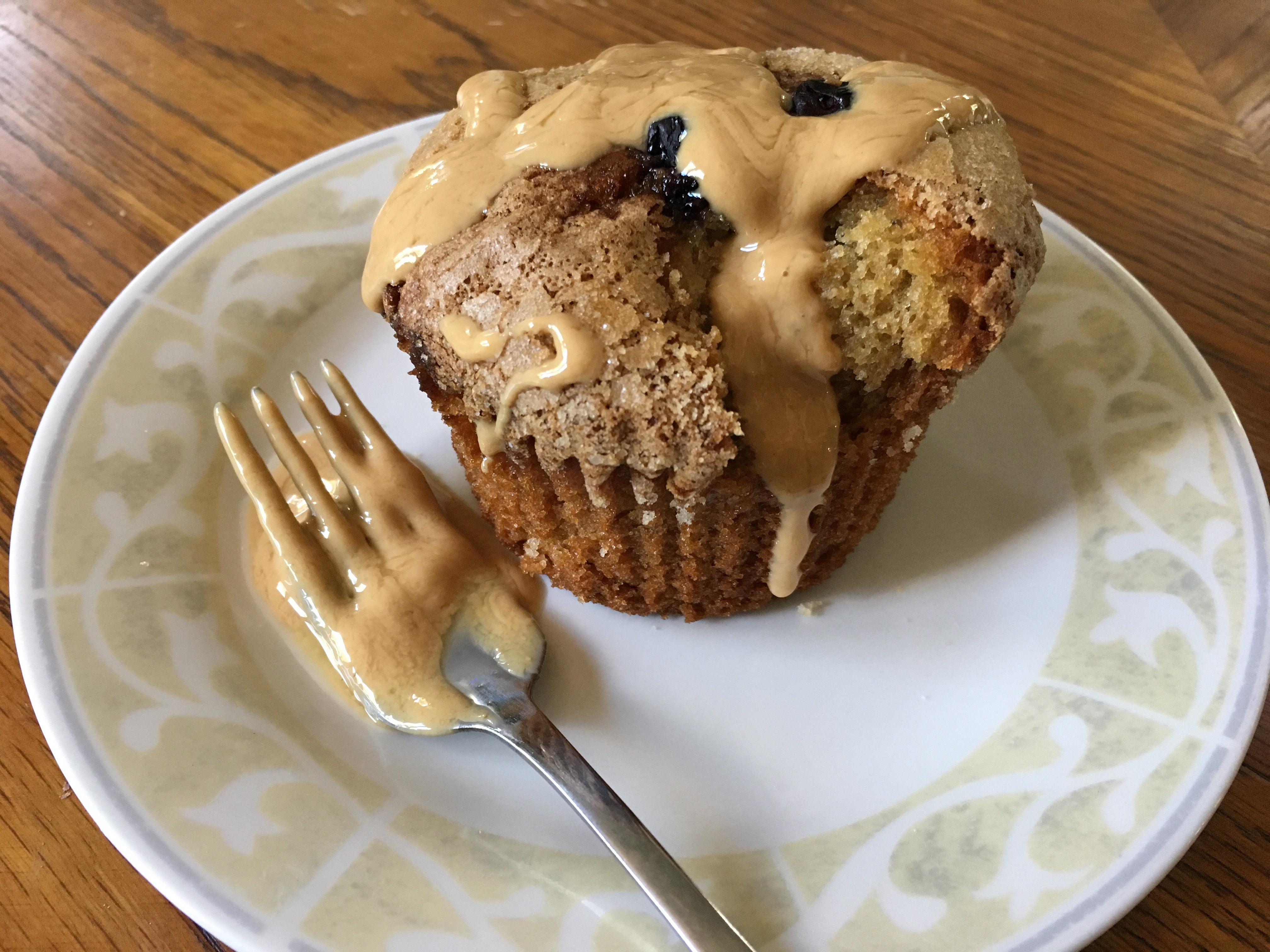 After a leisurely morning of TV watching, we decided to be a little productive and go through the kids' drawers and sort out which clothes fit and not.  Followed by lots of random organizational fun that I was into and Kyle was meh on.
Eventually we headed to the East Bay to grab the kids.  But first a stop at WF.  First for lunch, and then some shopping.  Since I didn't have time to get my WF shopping done in Fremont on Friday I had to do it then.  Where else am I going to get huge amounts of organic flour for cheap?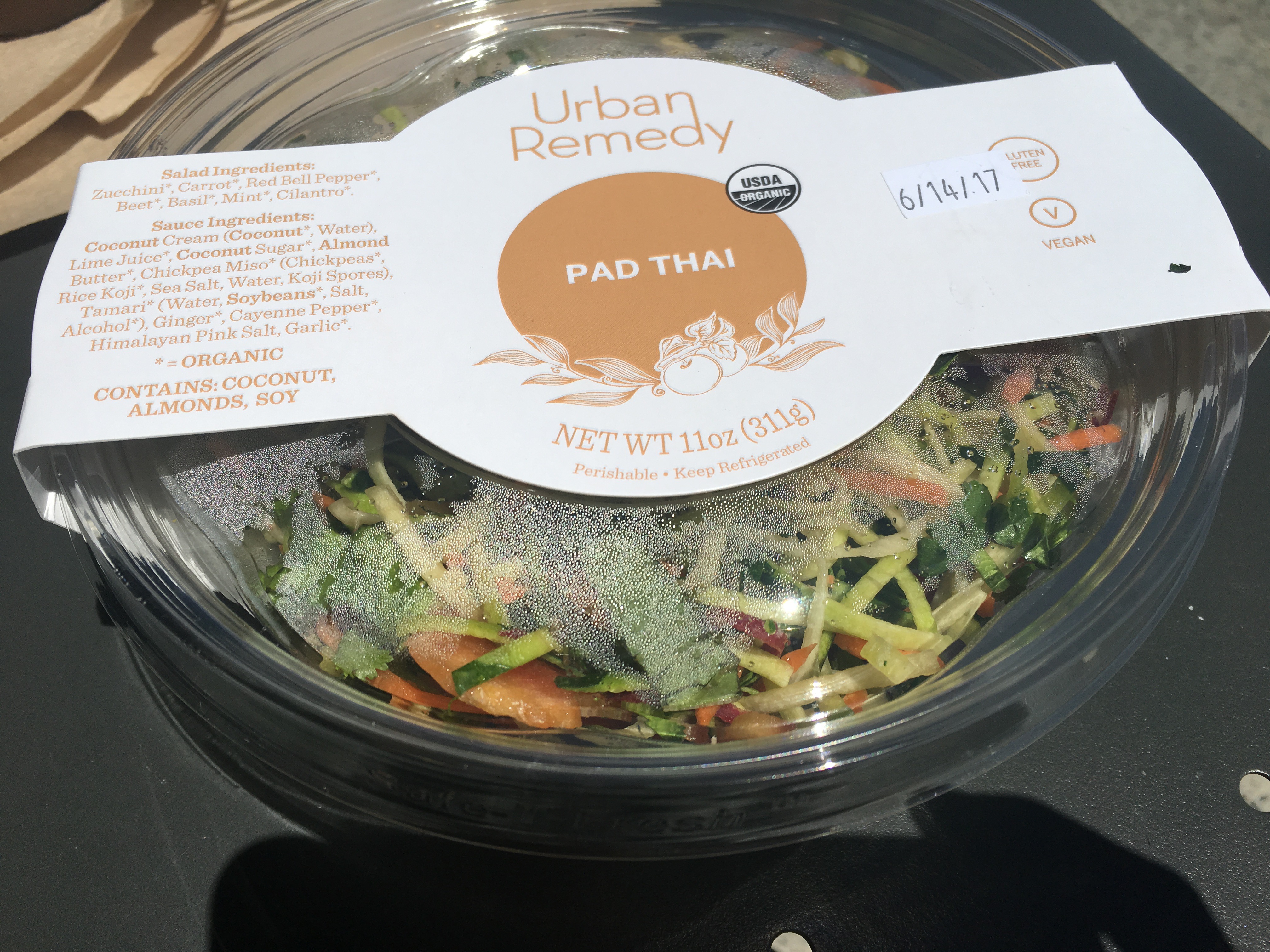 Lunch!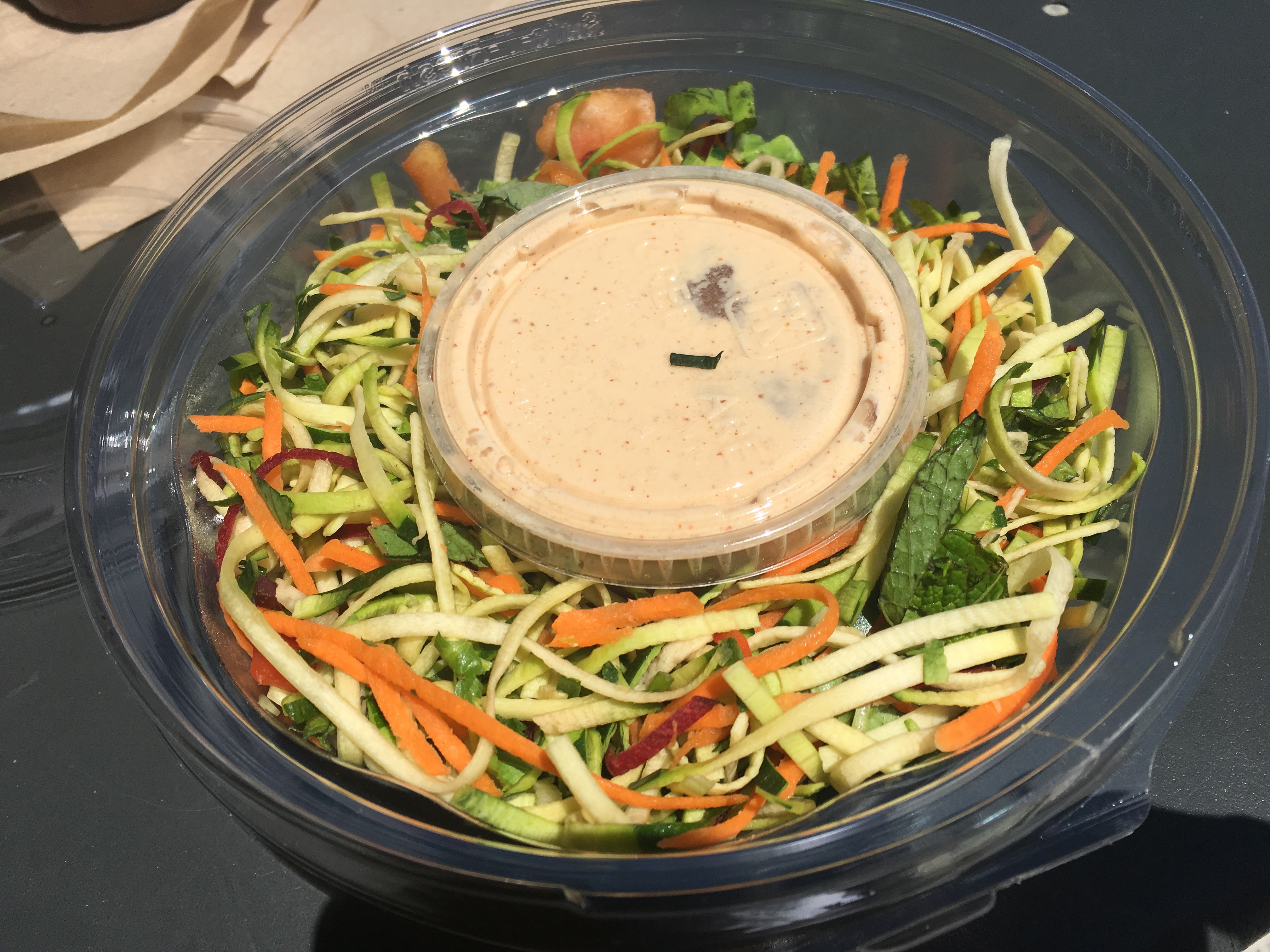 I love Urban Remedy and wish they would expand to Davis.  Of course, then I'd have the problem of wanting to spend all my $$$$ on expensive raw vegan fare so maybe they should stay away.
This salad was exactly what I was in the mood for.  Much needed fresh healthy fare after the previous night's multi course meal of everything.  My gut was actually doing alright all day considering what I did to it the night before.  That's why I stuck to a GF DF item for breakfast and lunch though.  Gotta keep the fodmaps down in compensation.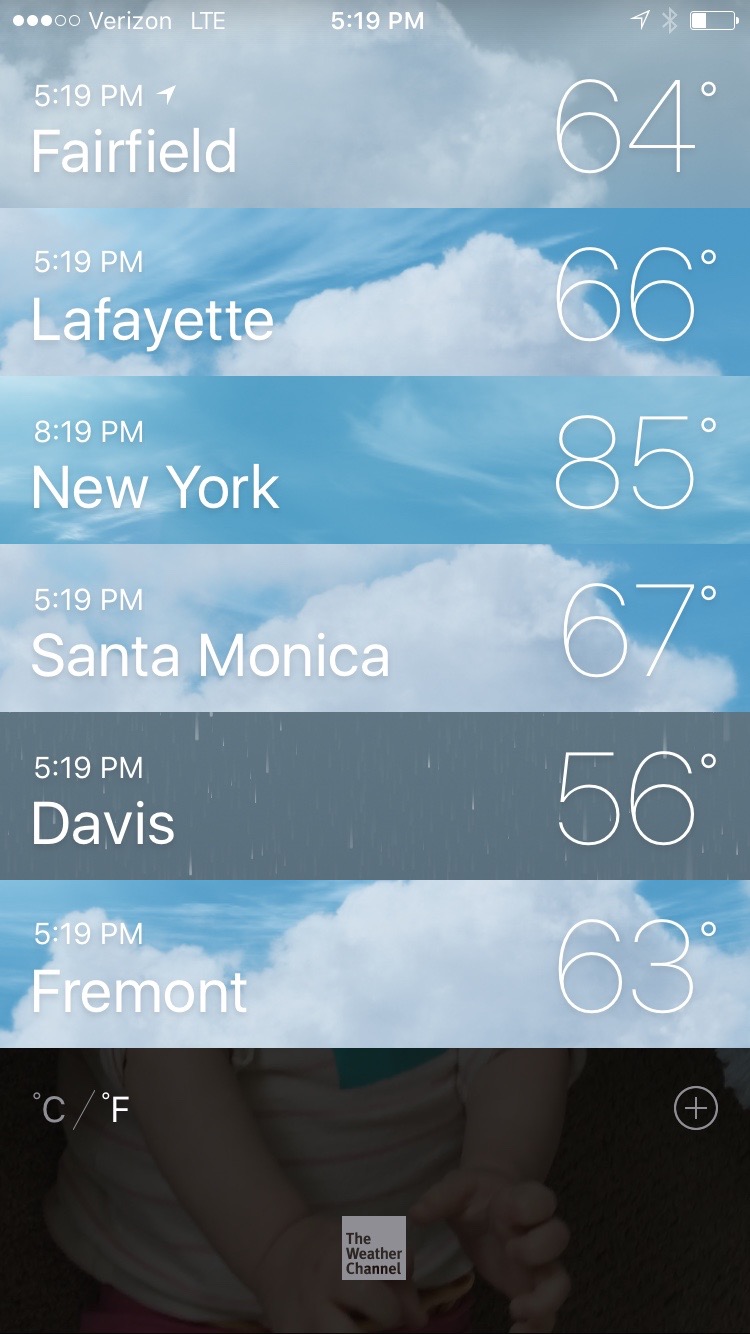 It rained POURED all afternoon and evening.  WHT THE HECK!?!?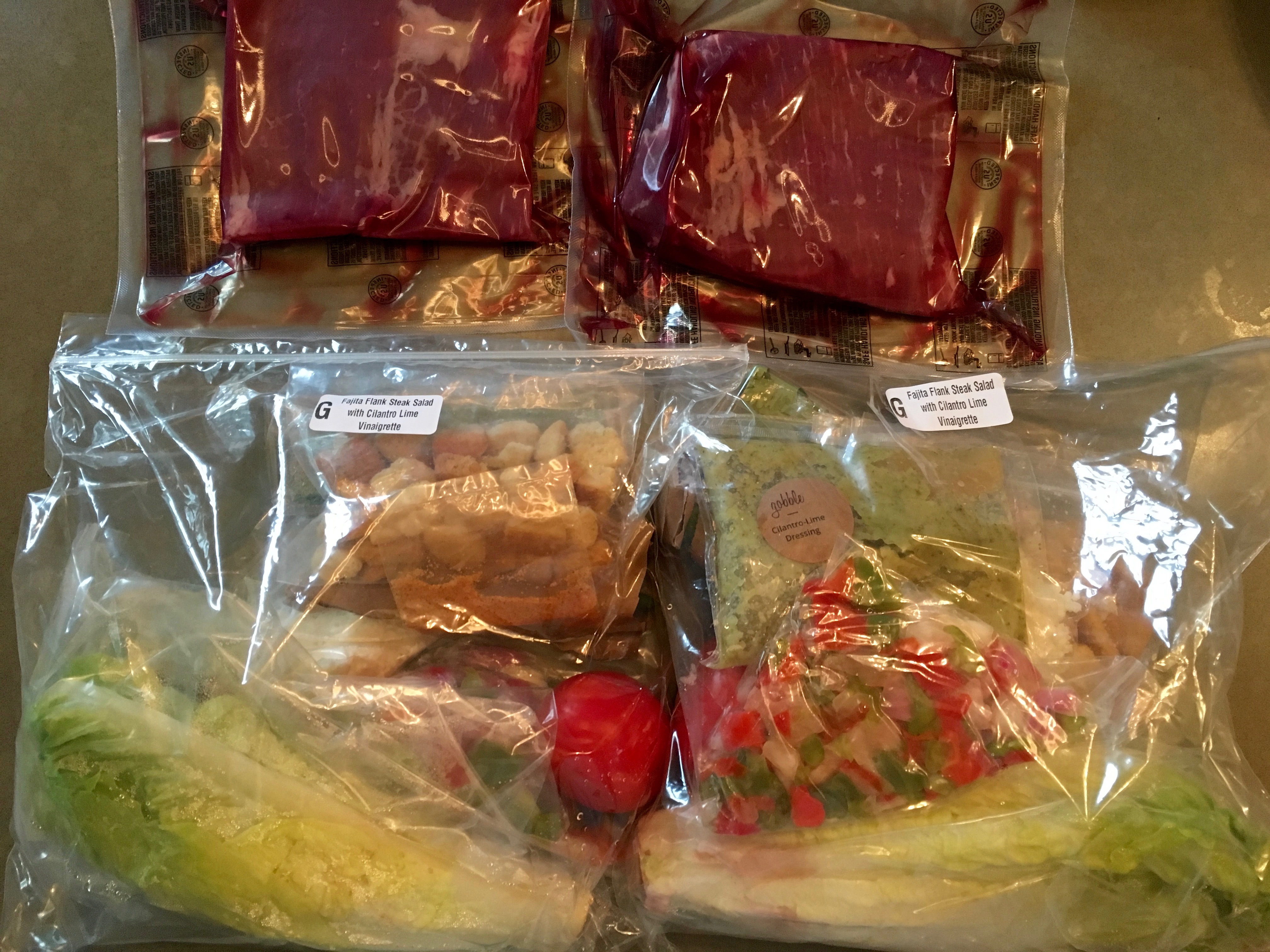 I had a gobble meal ready and waiting once the four of us made it back to Davis.  The drive back was looong so I was ready to get something out of the kitchen fast.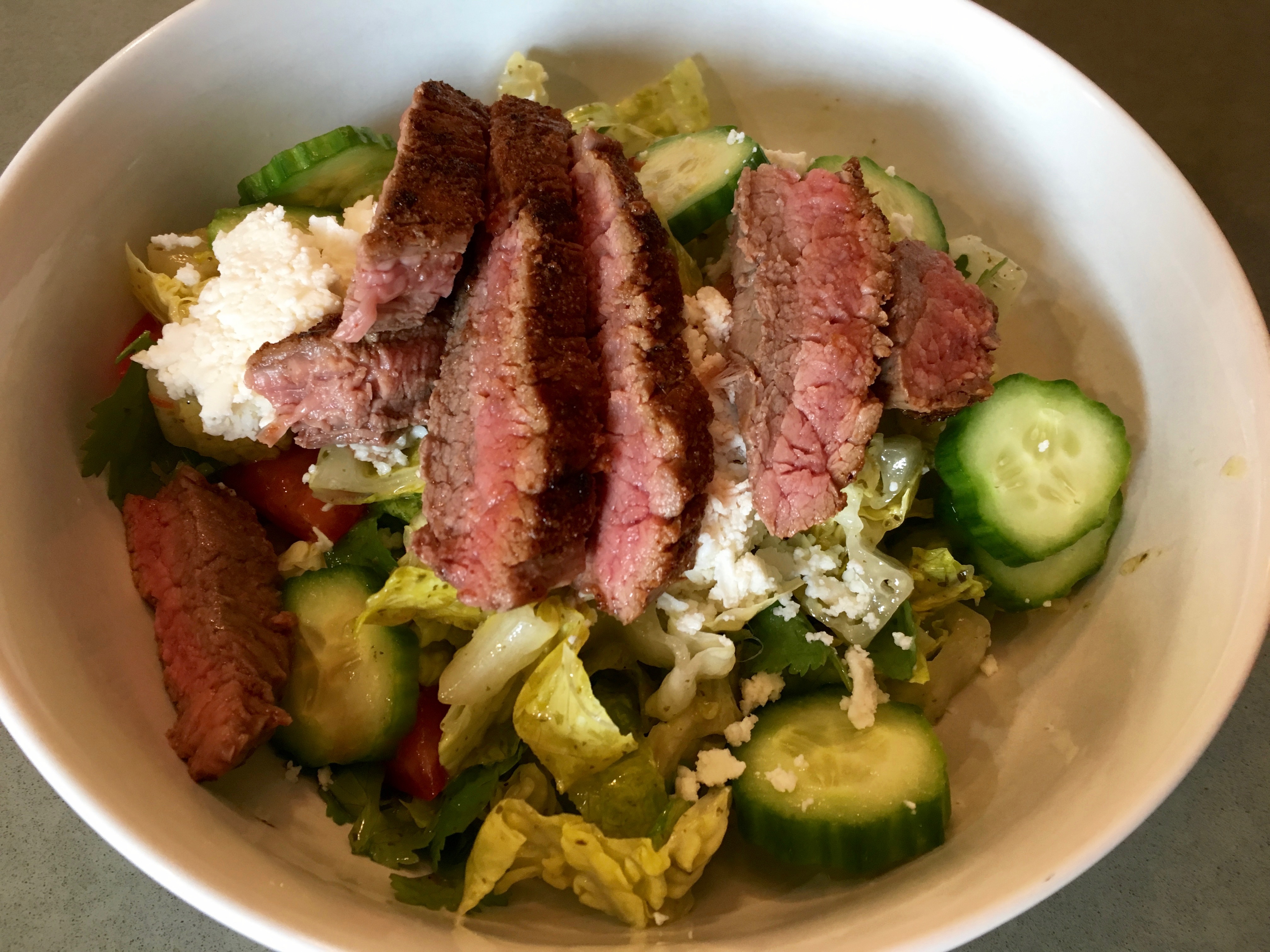 This was the Fajita Flank Steak Salad with cilantro lime vinaigrette and it got lots of thumbs up.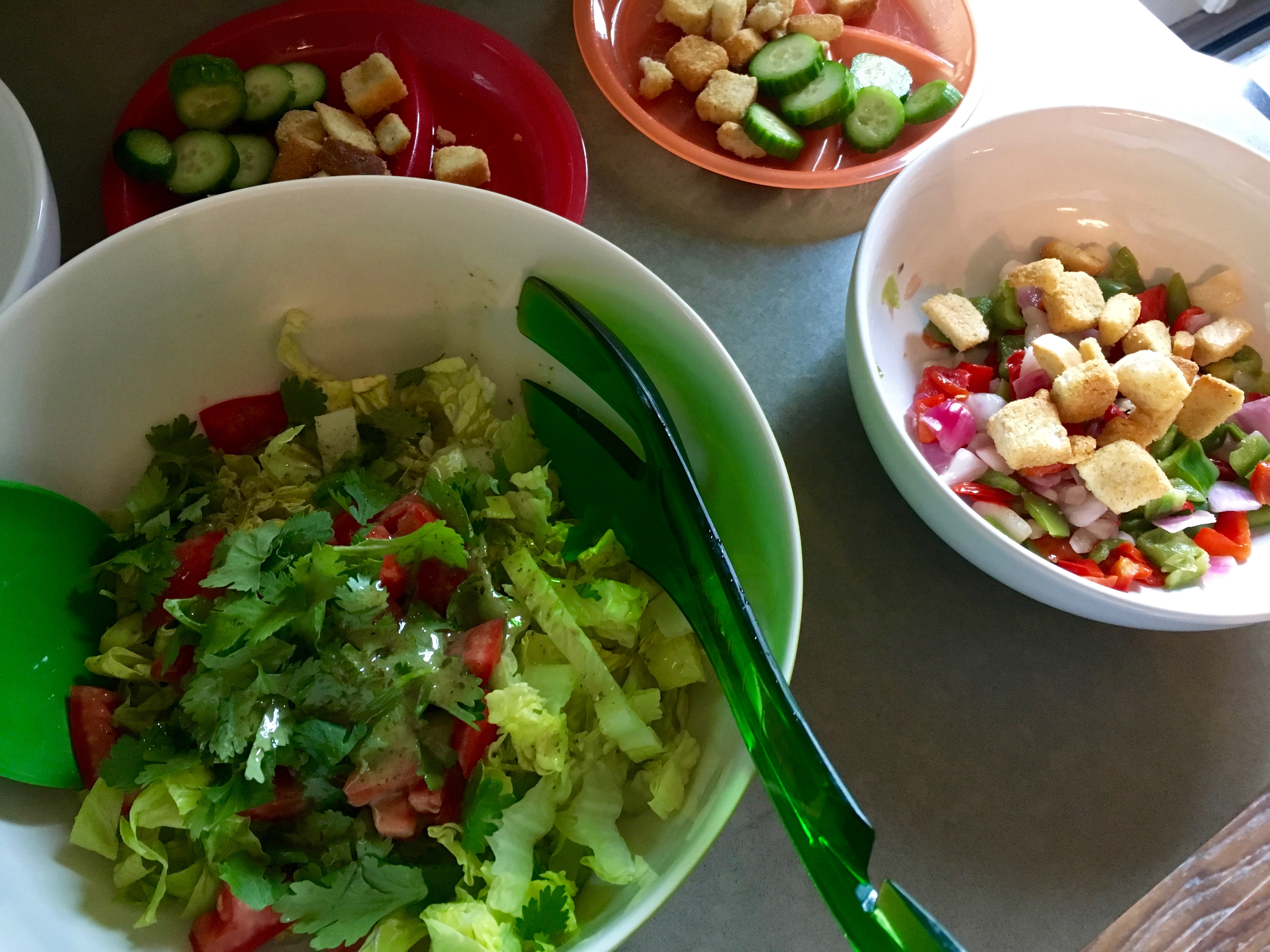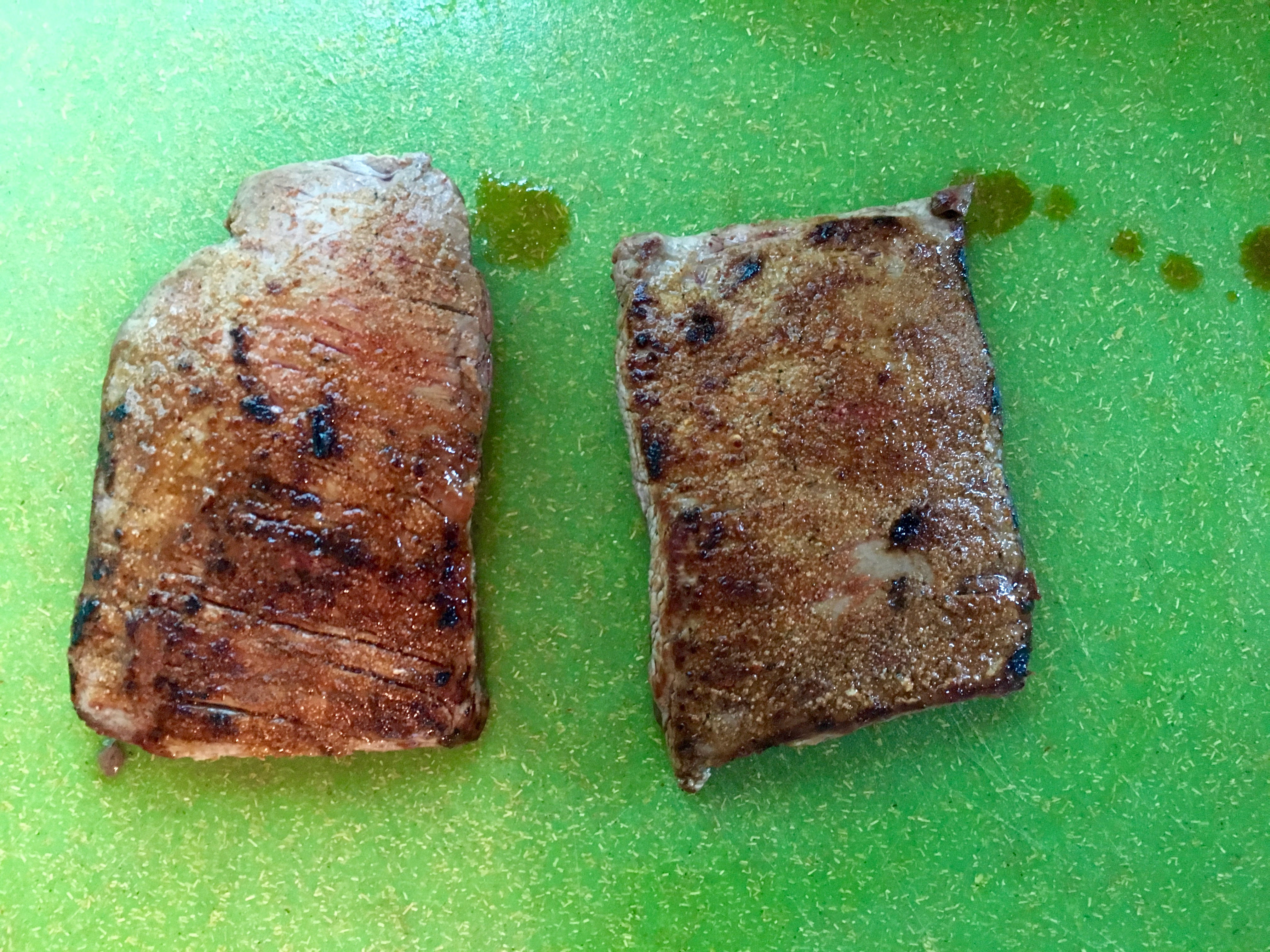 The kids just can't get enough of steak.  The seasoning was so good and I seared it on each side so it was outstanding.  I love that gobble tells me exactly what temps to do things with meat and for precisely how long because I wouldn't have a clue otherwise and it's always been on the money.  The vinaigrette was great too.  I gave the kids a deconstructed version of the dish, minus the cotija cheese.
And there are leftovers too since I got the 4 person amount.  Leftover steak won't last long with my baby carnivores.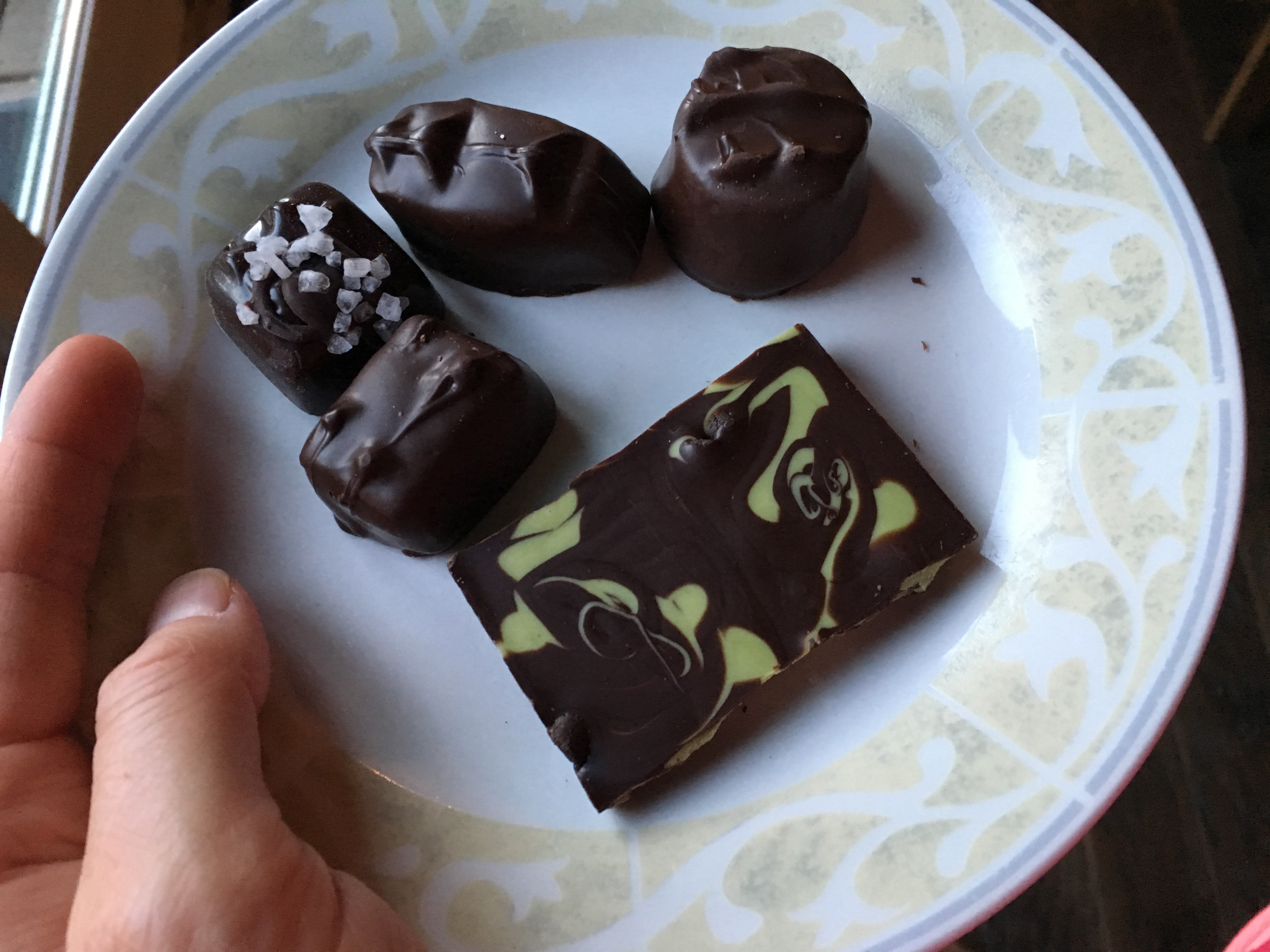 I went back for more because I have a problem. Yikes.  Admitting it is the first step.
Monday wasn't as rough thanks to my solo time with Kyle.  I was so much more patient and relaxed.  It's amazing what a little time away from the kids will do.  Maybe I should get a babysitter for an hour or respite every few weeks or so?  Ugh.  I keep saying it, but I know I will never do it.
I couldn't stare at this fancy bread on my counter one second longer without digging in!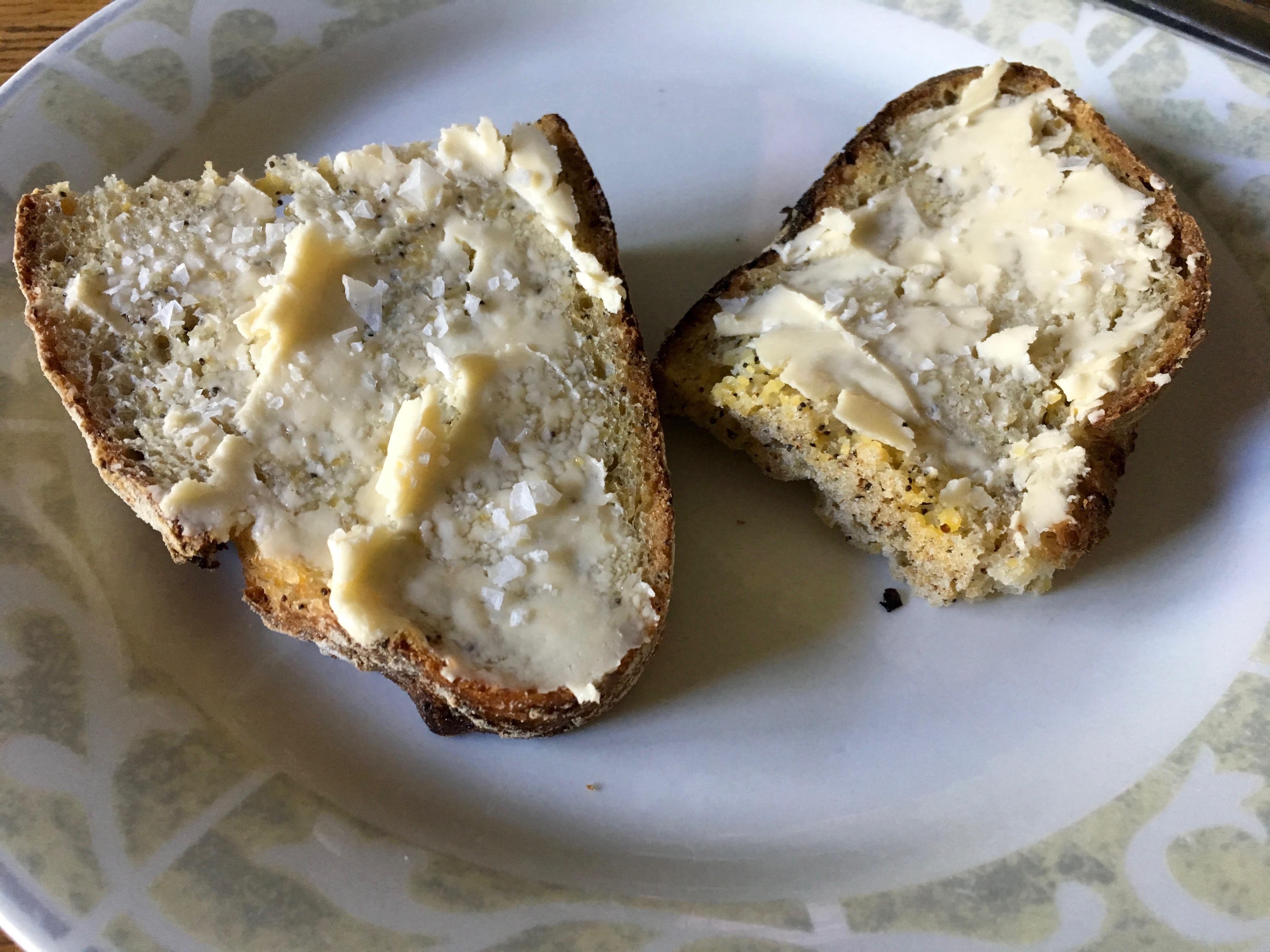 I buttered (Earth Balance) and salted it up just like we did at our farm dinner.  It is still just as good as it was that night.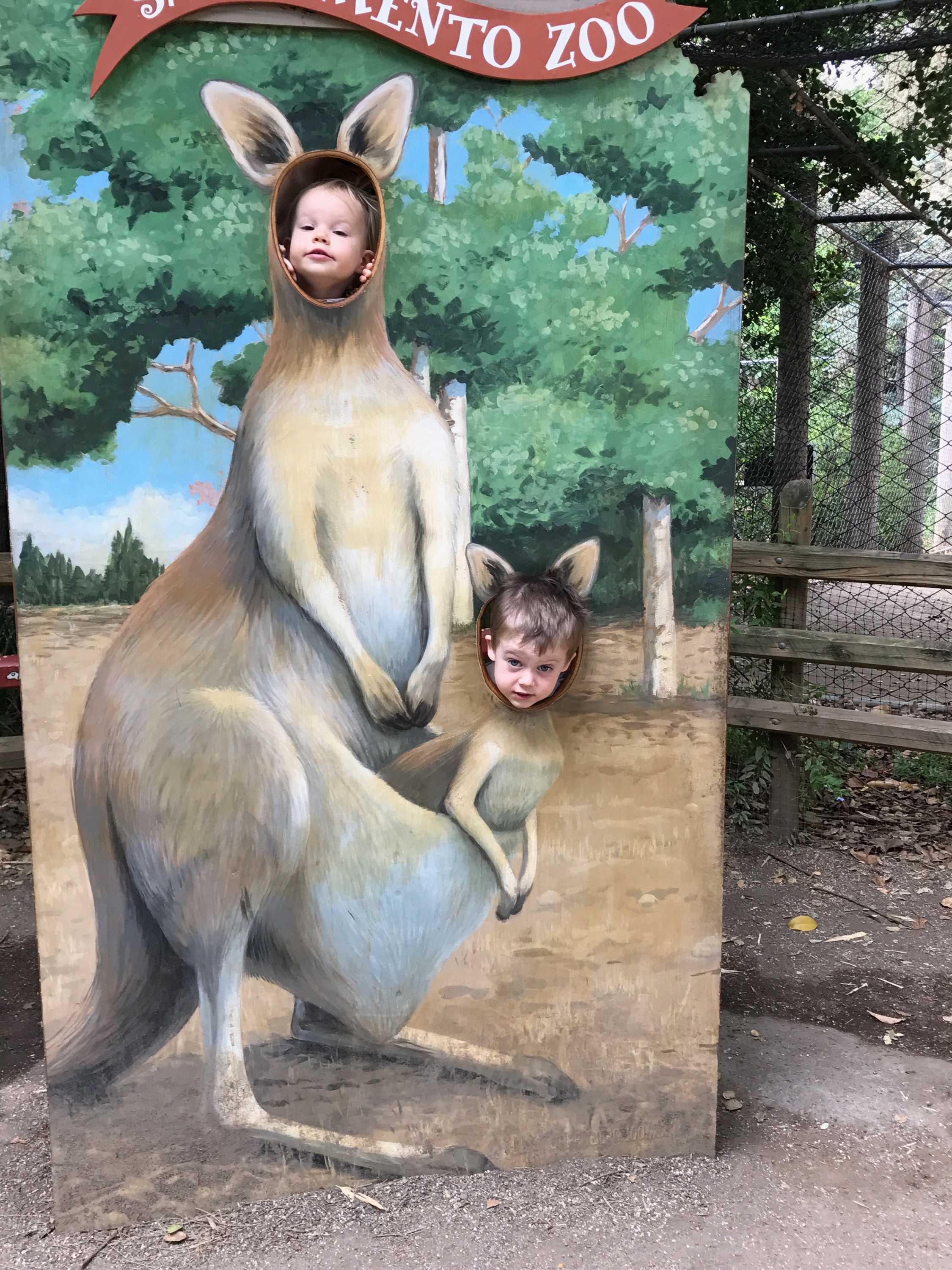 We spent the morning at the zoo with friends (this was a make up trip since P missed his school field trip last week).  V kept telling me she was hungry and wound up eating 2000 snacks the whole time.  I think she's having a growth spurt.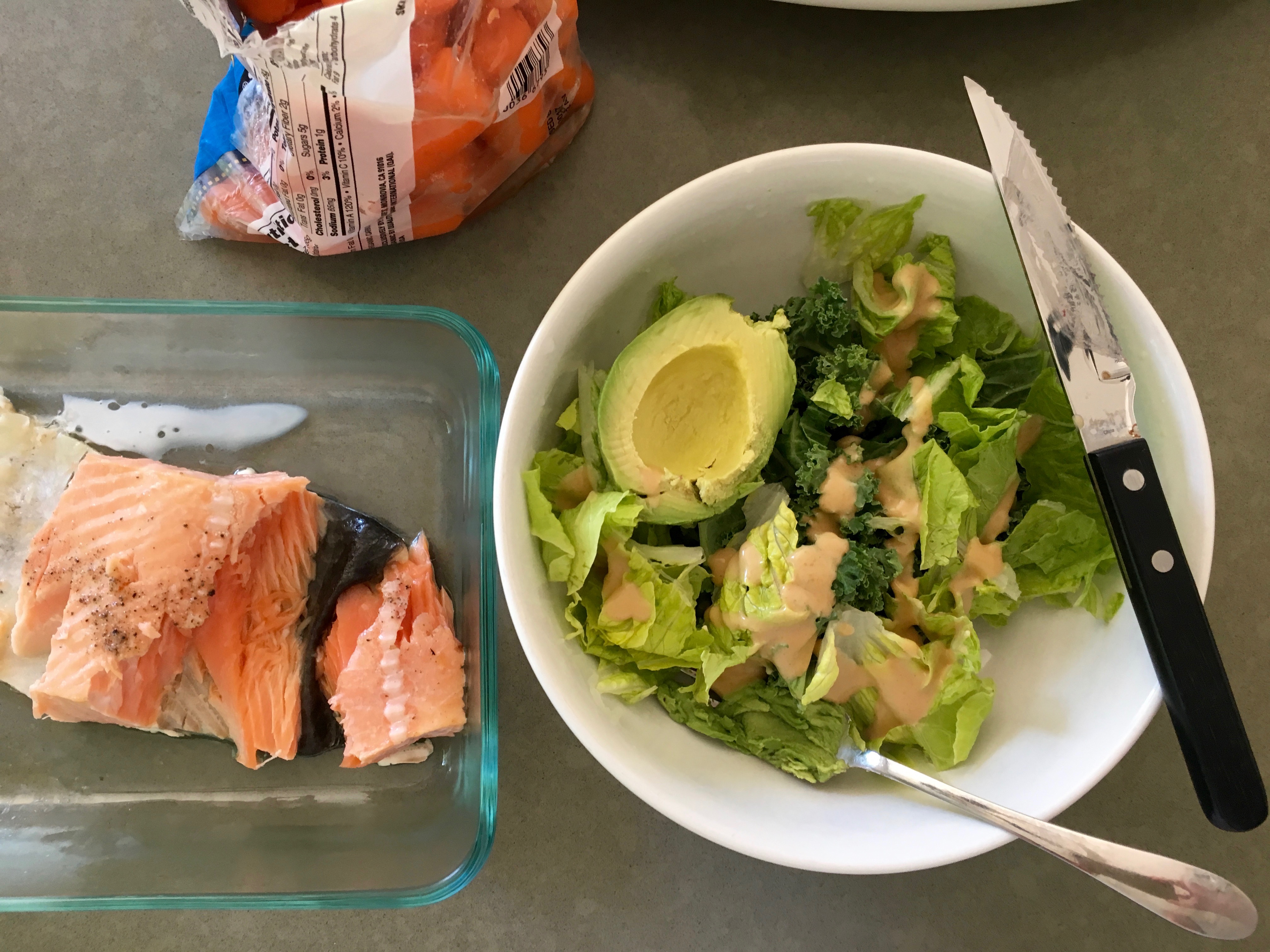 I made myself a nice little salad once naps/quiet time was underway.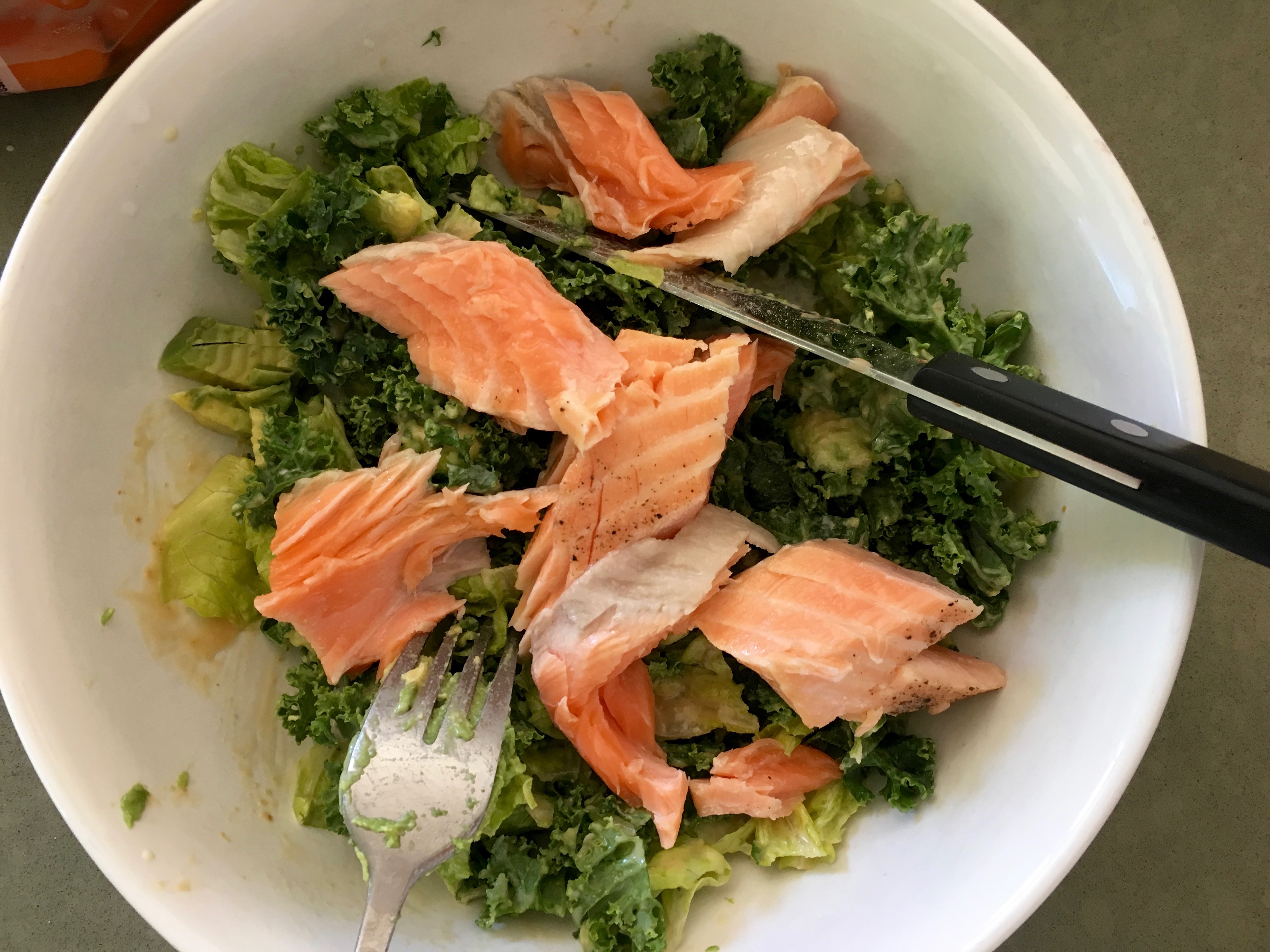 I saved a little of the salmon for the kids later that night since I knew I was making a big ol Caesar salad for dinner. And they don't really get enough kcals with just a salad (since they don't eat 500 pounds of chocolate later on like their parents do).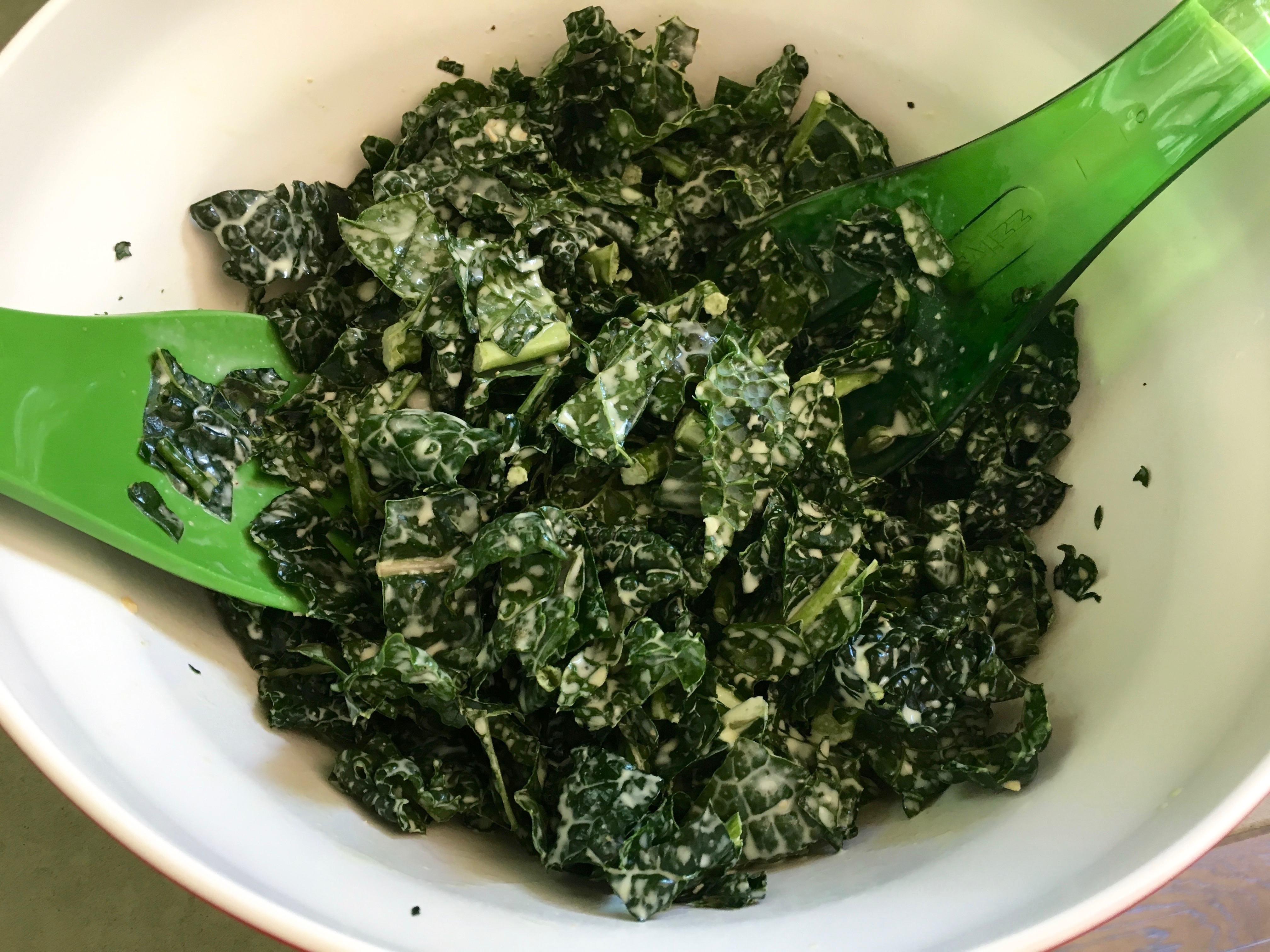 I massaged the kale early so it would be super broken down by dinner time.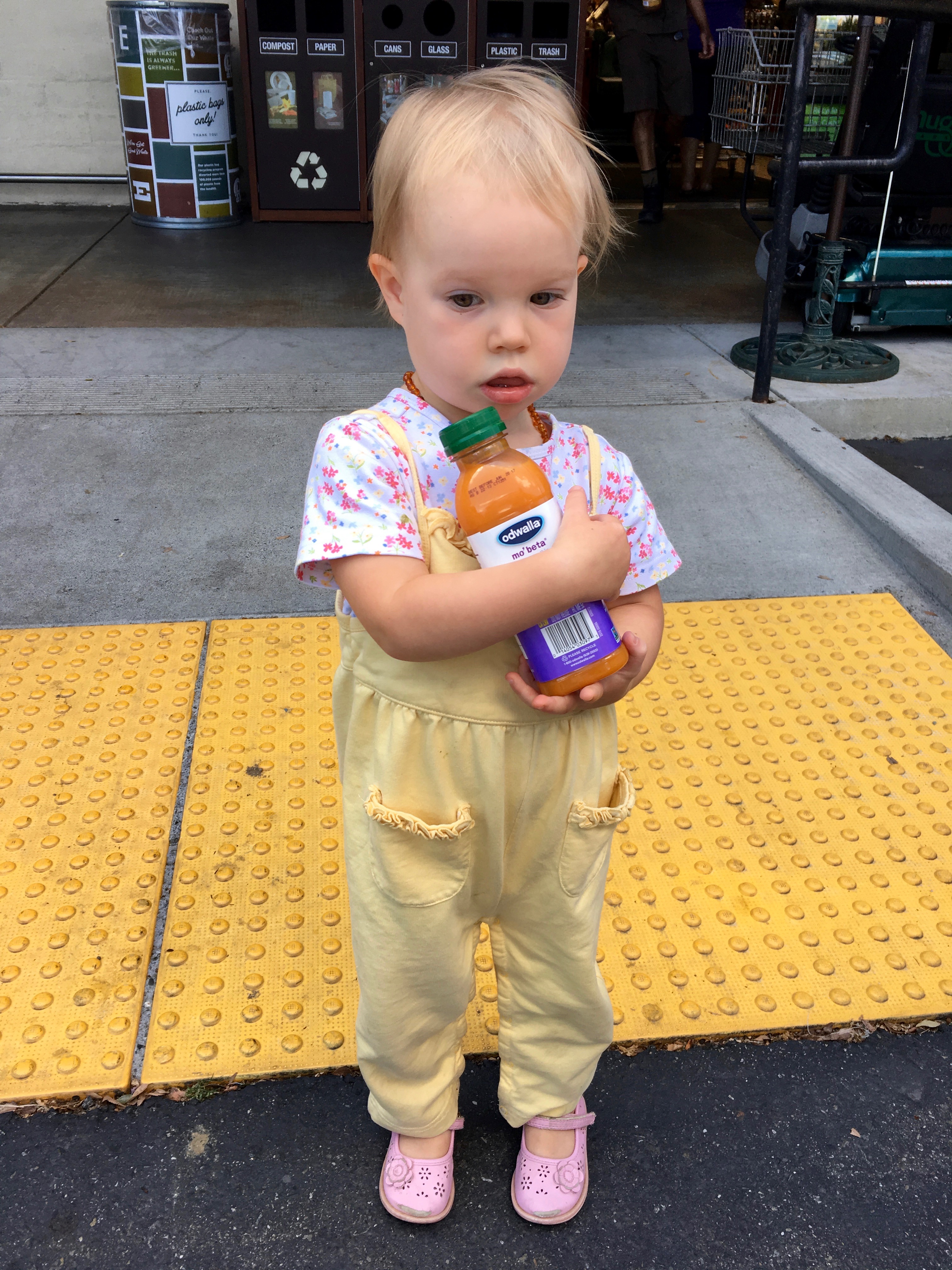 We had a juice date with a friend after nap time.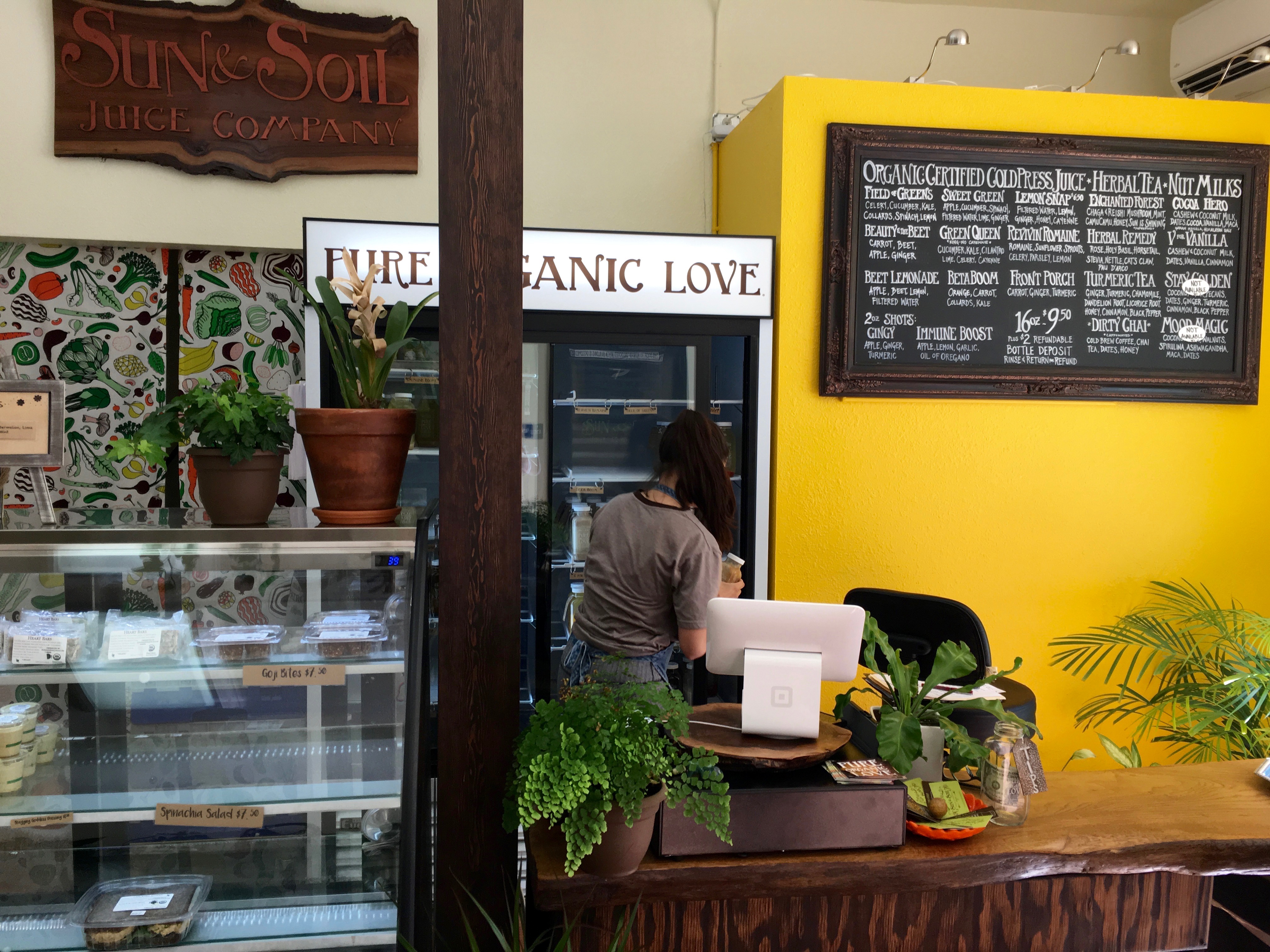 I've been eyeing slash avoiding Sun & Soil for basically a year now because the addiction potential is real.  But my friend and I have been meaning to do a kiddo date there for a while so we finally made good on it.  Their juices aren't pasteurized, which I wasn't really too concerned about, but she didn't want to give her kid (they don't recommend them for children under 5).  Personally I don't see the difference between this and all the raw veggies they eat on a daily basis, but whatever.  She was bringing juice for her kid, so I brought some for mine as well (lest the kids start a riot on fairness).  Paying $2 for owdalla juice as opposed to the $9.50 they cost at Sun & Soil is also way more reasonable anyway.  Althoughhhhhhh…Sun & Soil's products are pretty freakin' amazing.  I sampled a few and bought a couple to take home as well.  Their stock was low, though, so I didn't get some of the ones I wanted.  Guess I'll have to go back!!
You get $2 off if you bring the glass jar back so I guess that's a little bit more reasonable for fresh organic juice.  I can't remember what I used to pay at WF (back in Santa Monica) because that's before I had a kid when I spent my money like nothing mattered but food.  Also, I had a job with an income.
After we were all juiced up we went to the park and chatted until dinner time.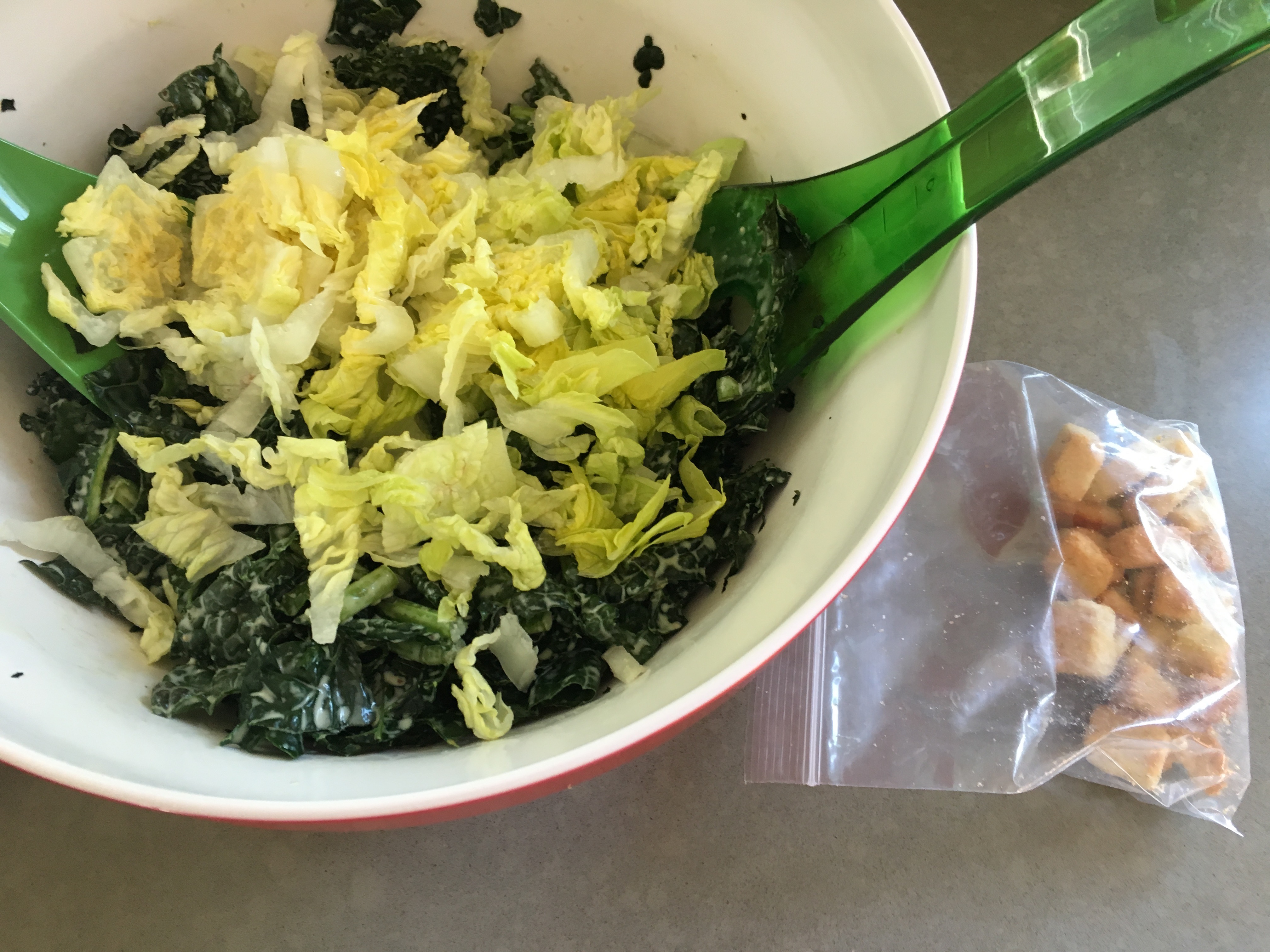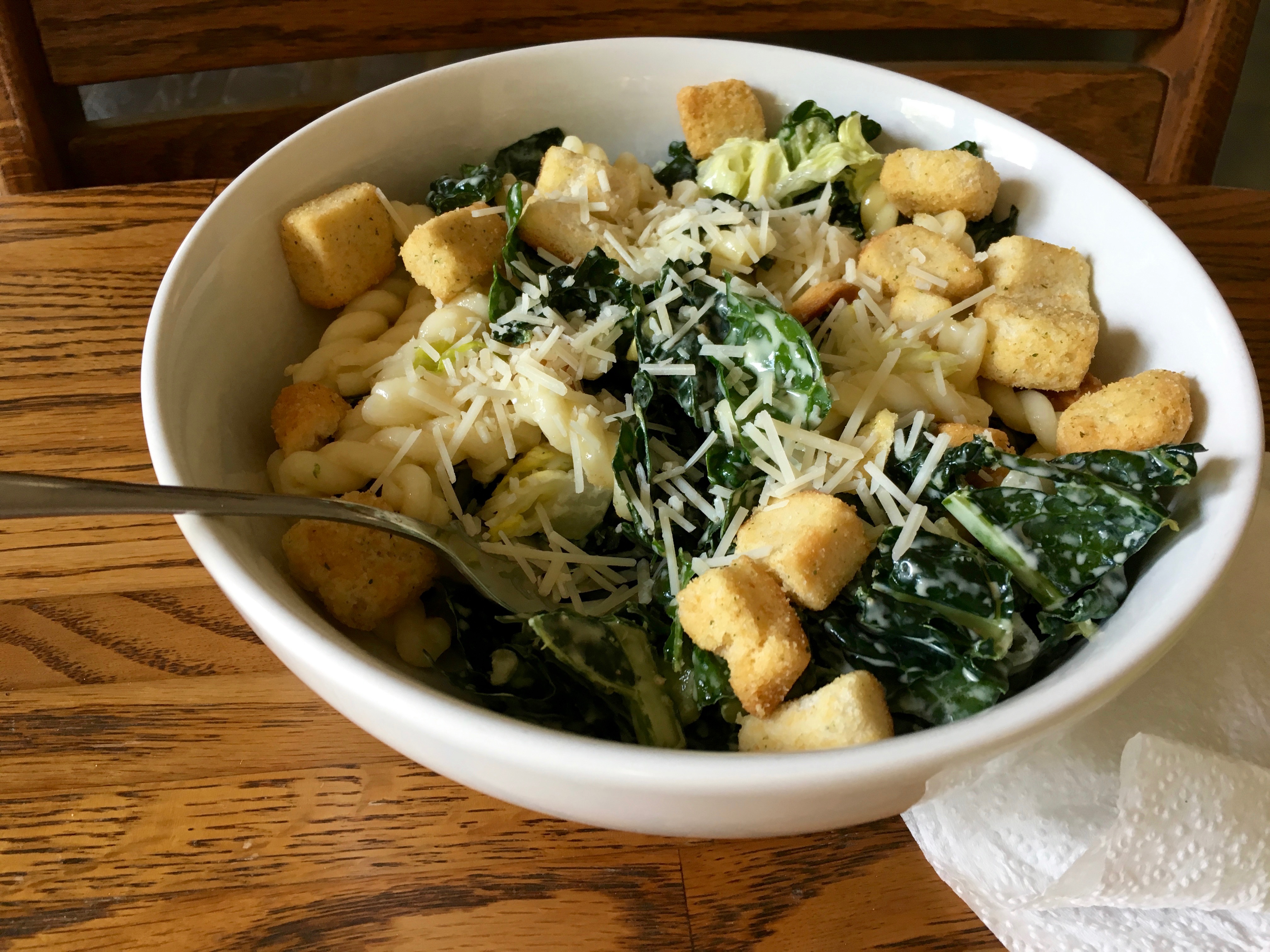 I jazzed the kale Caesar up with some romaine and croutons (for K).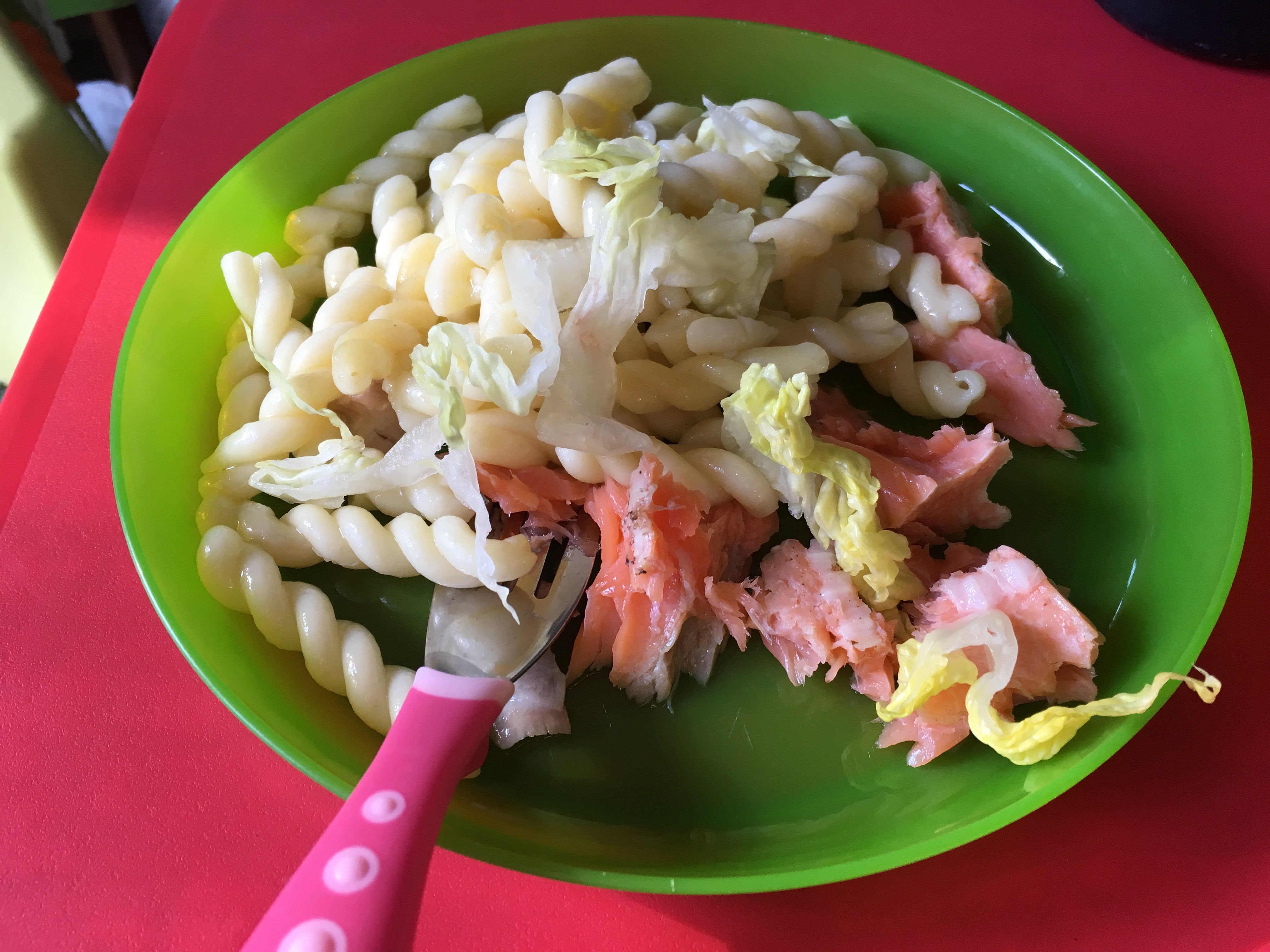 They got pasta and salmon too.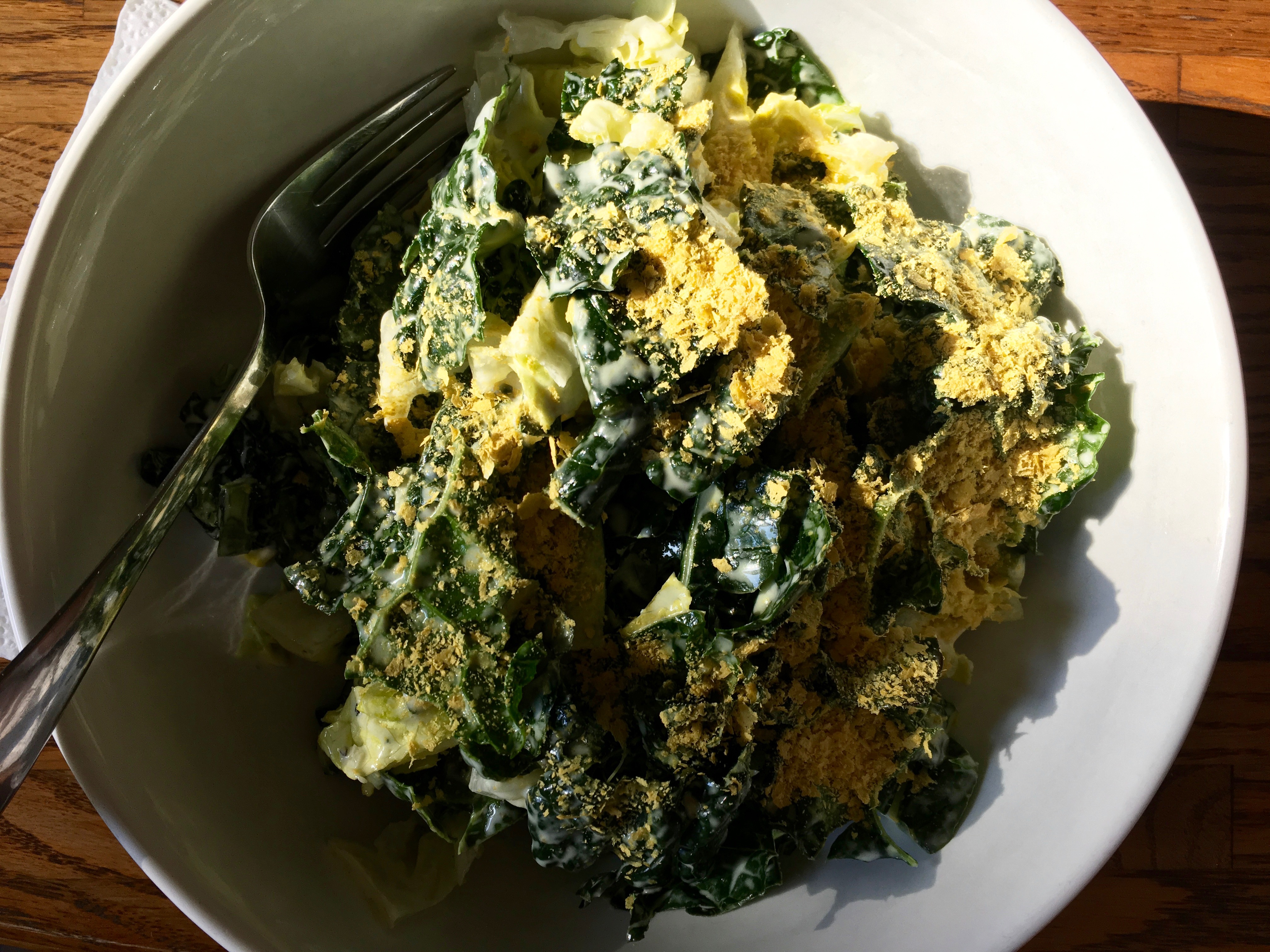 Mine got all nooch-y.  🙂
And to cancel out all that kale, my sweet tooth demanded heaps of chocolate.  Per usual.  Which I was happy to oblige.  I am taking a break from my fudge while I tackle this See's box.  Rough life, I know.